Happy Tuesday lovelies.  I don't know about you, but Tuesday is not my favourite day of the week- its too far from the weekend from either direction!  I have a really lovely wedding to share with you today though- it brightened my day and I'm sure it will you too.
Perhaps I'm biased, as my husband and I married in November and so it has special significance for us, but it really is a fabulous time of year and the dark lowering skies and warm autumn colours of this beautiful day really add to this feel. Meet Kate and Chris, who are both solicitors and married on the 19th of November 2016 at St Cuthbert's Church at Edenhall, followed by a  reception at Askham Hall, near Penrith in Cumbria.  The couple met at work and were engaged for a year before marrying.
"We really wanted to create a cosy Autumn wedding that suited the beautiful surroundings of Edenhall Church and Askham Hall – and to give our guests a great party! We chose Askham Hall as our venue because the house and setting are beautiful and it had received great reviews.  It is also situated very close to where I grew up."
Images by Red on Blonde Photography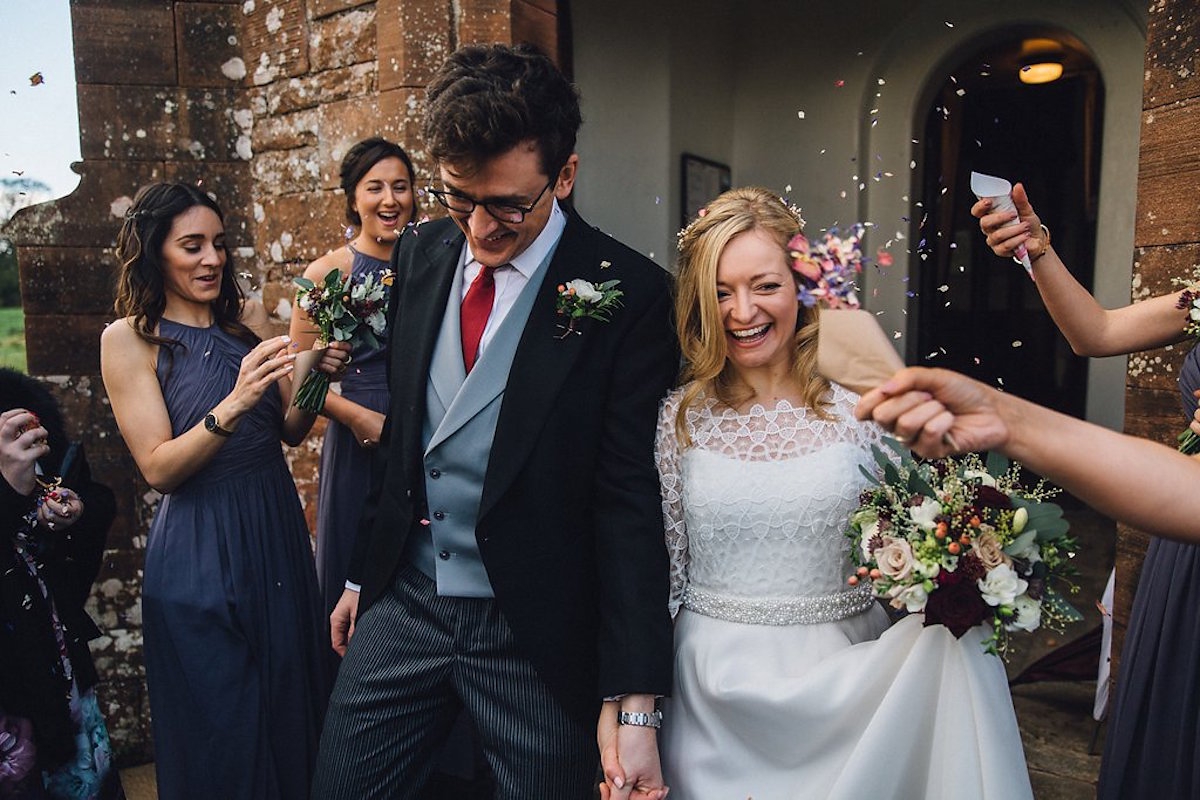 Kate wore the fabulous 'Merenda' by Charlie Brear, which she bought from Charlie's London studio.  I completely adore this dress- that unique lace top is to die for.
"I loved so many of the dresses at Charlie Brear's studio but this one really stood out and my mum's reaction meant I knew I'd found 'the dress'.  I had thought from the very beginning of my search that I would probably opt for lace and a long, simple skirt so I loved that this dress ticked those boxes but at the same time wasn't quite what I had expected.  I loved how unusual the lace was and the skirt was slightly fuller and more bridal than I thought I would choose."Make-up for Kate, the mother of the bride and the mother of the groom was by Claire Sealby of Penrith and hair styling for Kate and the bridesmaids was the work of Rebecca Nicholson and Alyssa Pattinson, also of Penrith.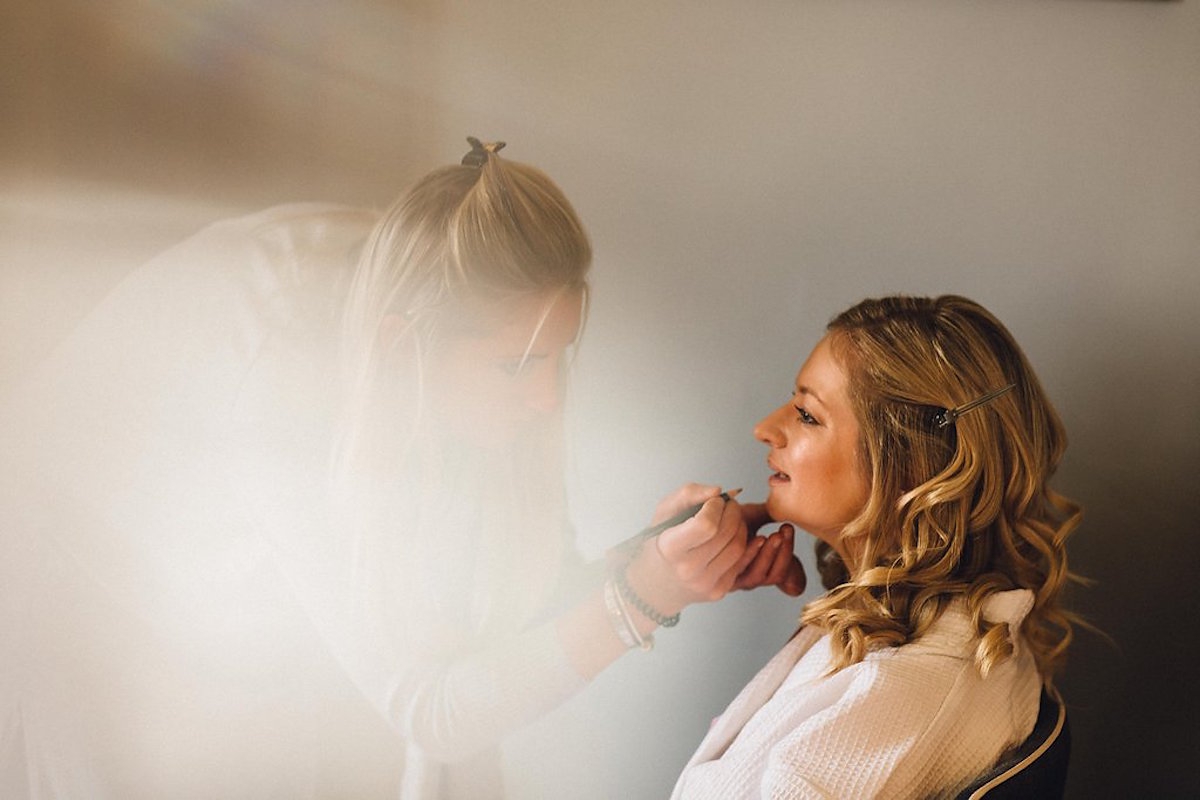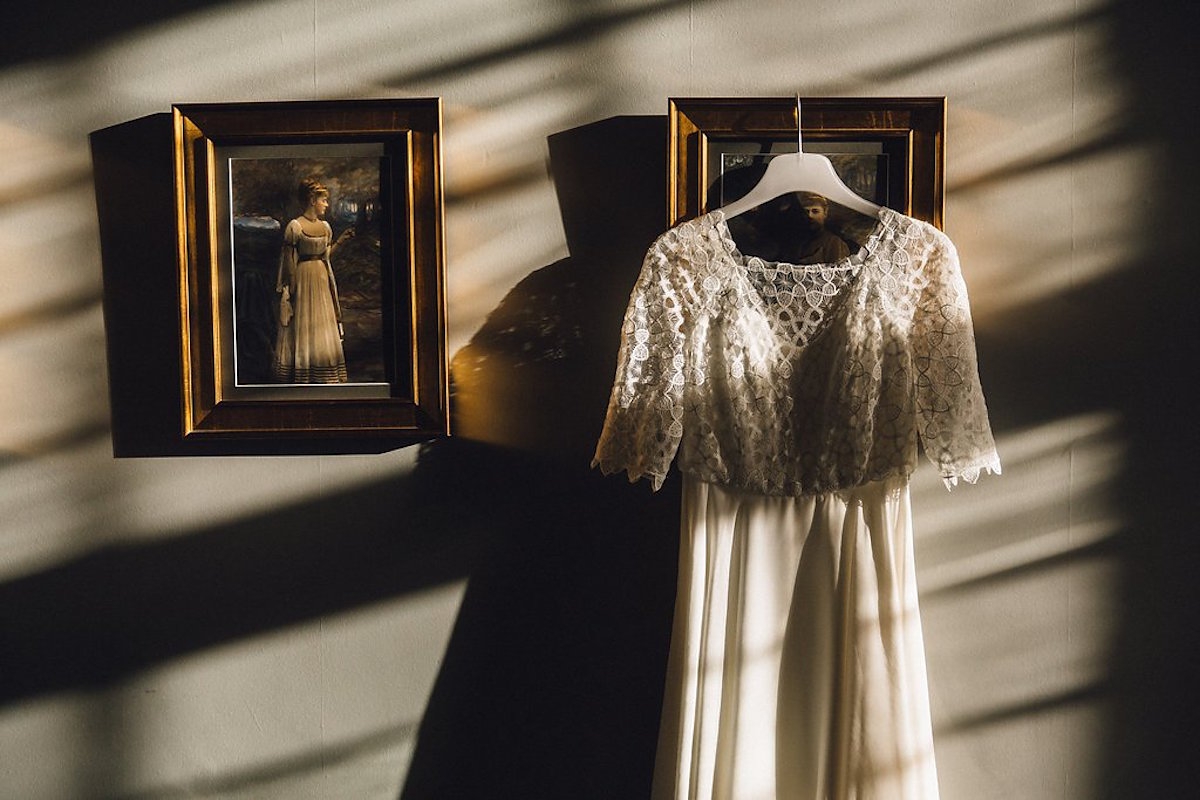 Kate wore a beautiful pair of Rachel Simpson shoes in peach, which added a subtle, lovely and elegant ouch of colour to her outfit.
These gorgeous heels are the Isabel design in nude, and you'll find them here. Rachel is one of the most popular shoe designers in the UK, and it's no surprise why – her shoes are elegant and totally wearable after the wedding day too. We absolutely adore her.
The bridesmaids looked fabulous in purple gowns from Dessy, paired with shoes from Zara, which was actually an accidental coordination- great minds think alike, clearly.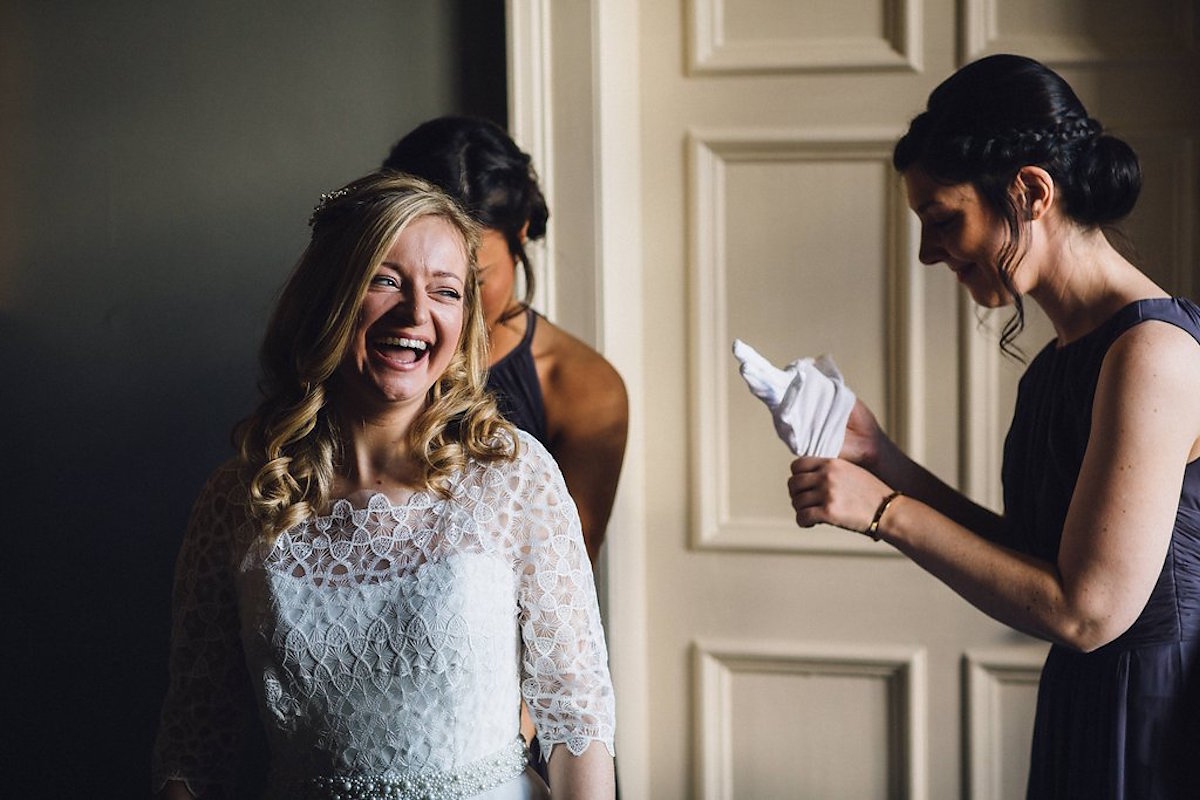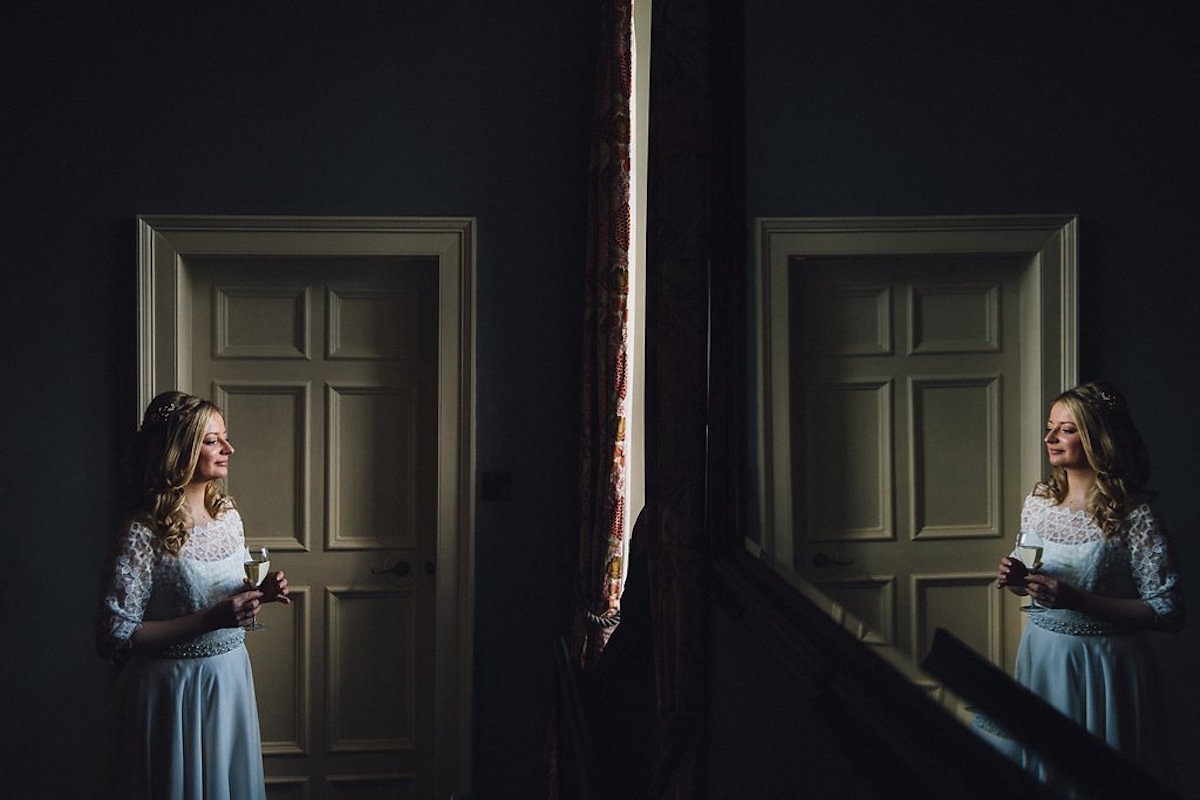 Kate chose a simple Charlie Brear veil to compliment her gown, while on her feet she wore shoes from the fabulous Rachel Simpson (who we are thrilled to have as a member of our Little Book for Brides).  In her hair Kate wore beautiful Laurel Lime hair pins and for scent, two layered Jo Malone perfumes which were given to her as a gift from Chris.
"My mum's diamond earrings were my 'something borrowed' and an antique gold bracelet was my 'something old'."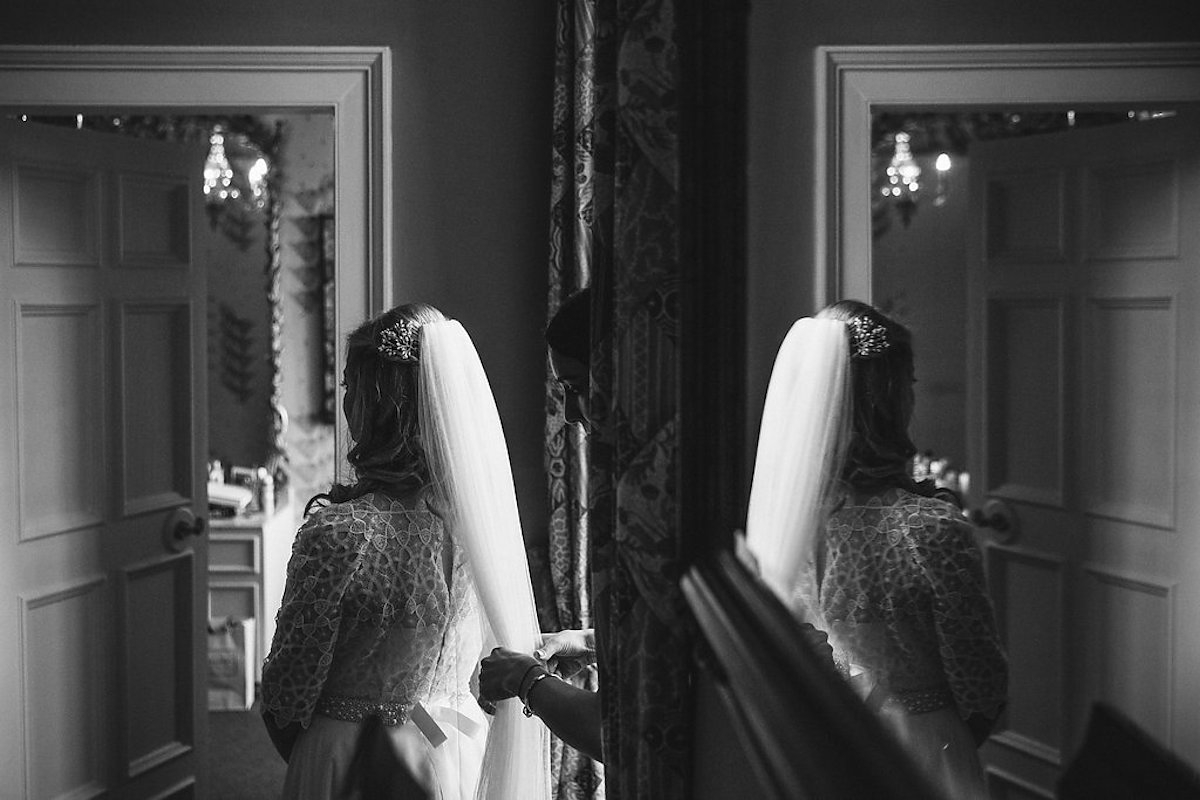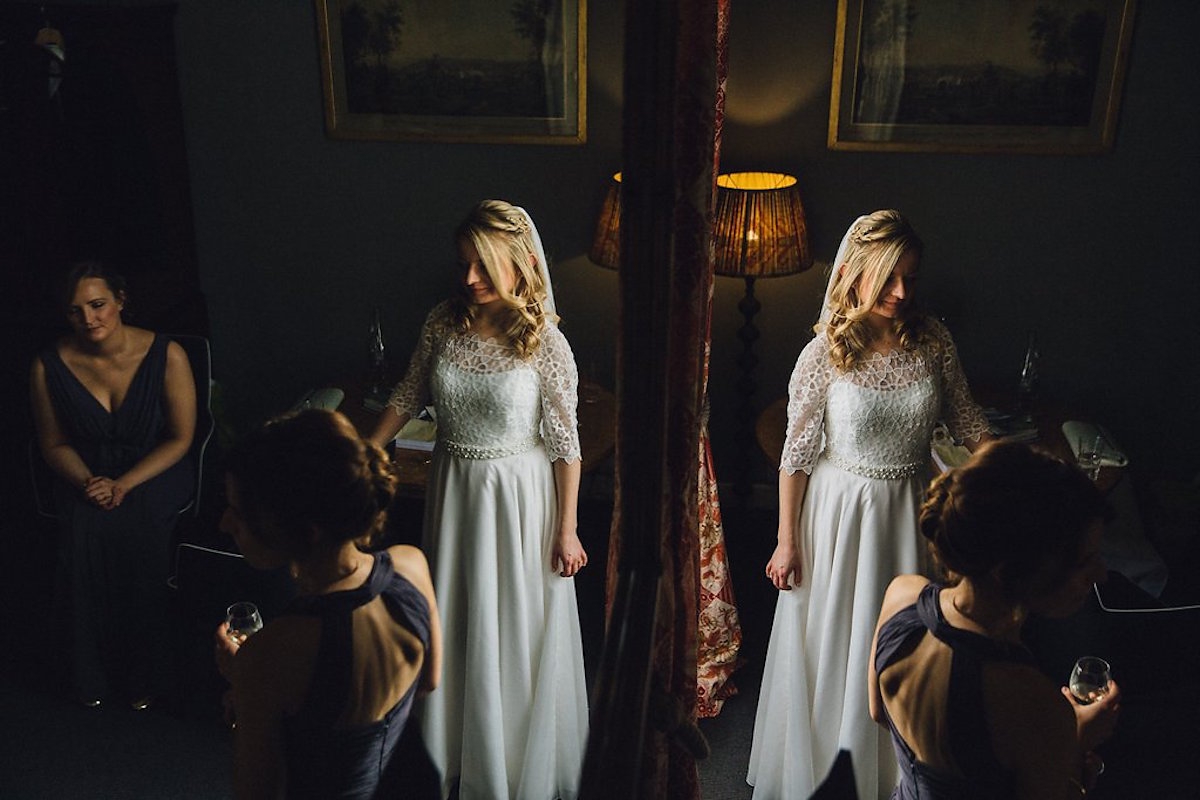 Flowers were the work of Green Wheat Flowers in Penrith- aren't they stunning?
"I really wanted the flowers to be a focal point and Laura did an amazing job with my request for lots of cream, green and rich berry colours."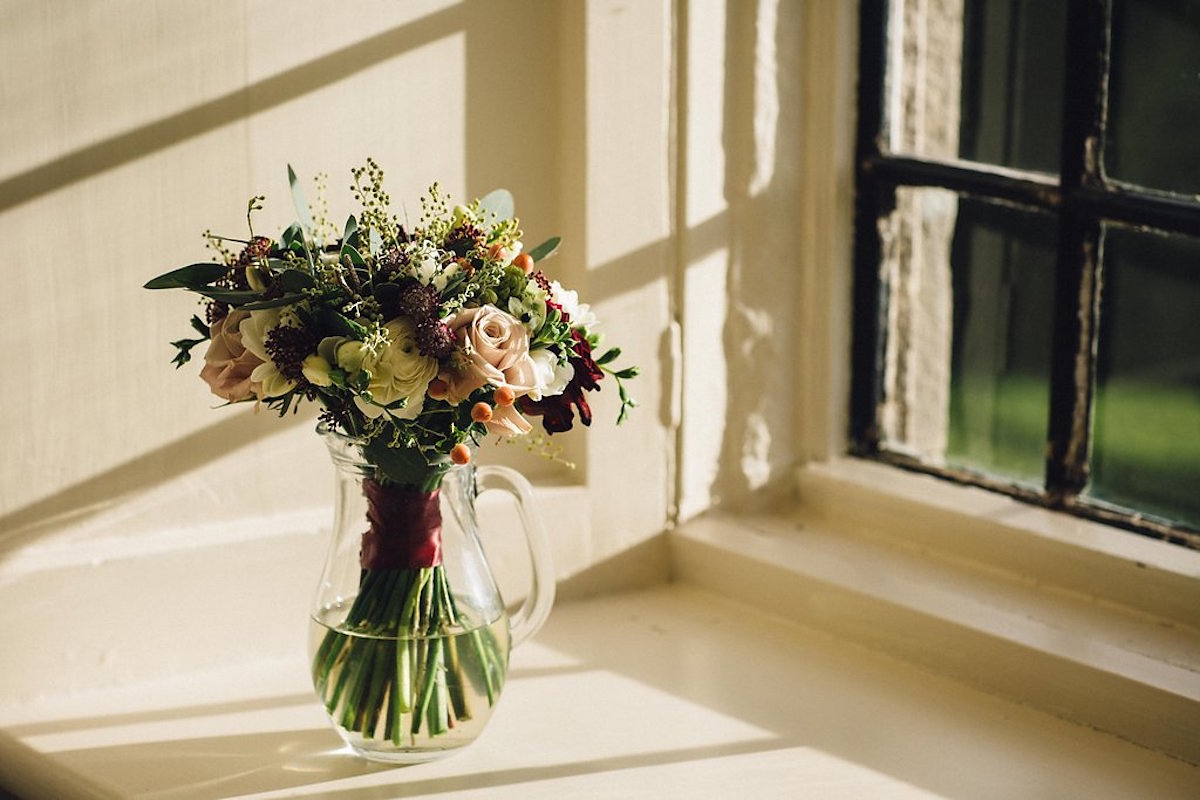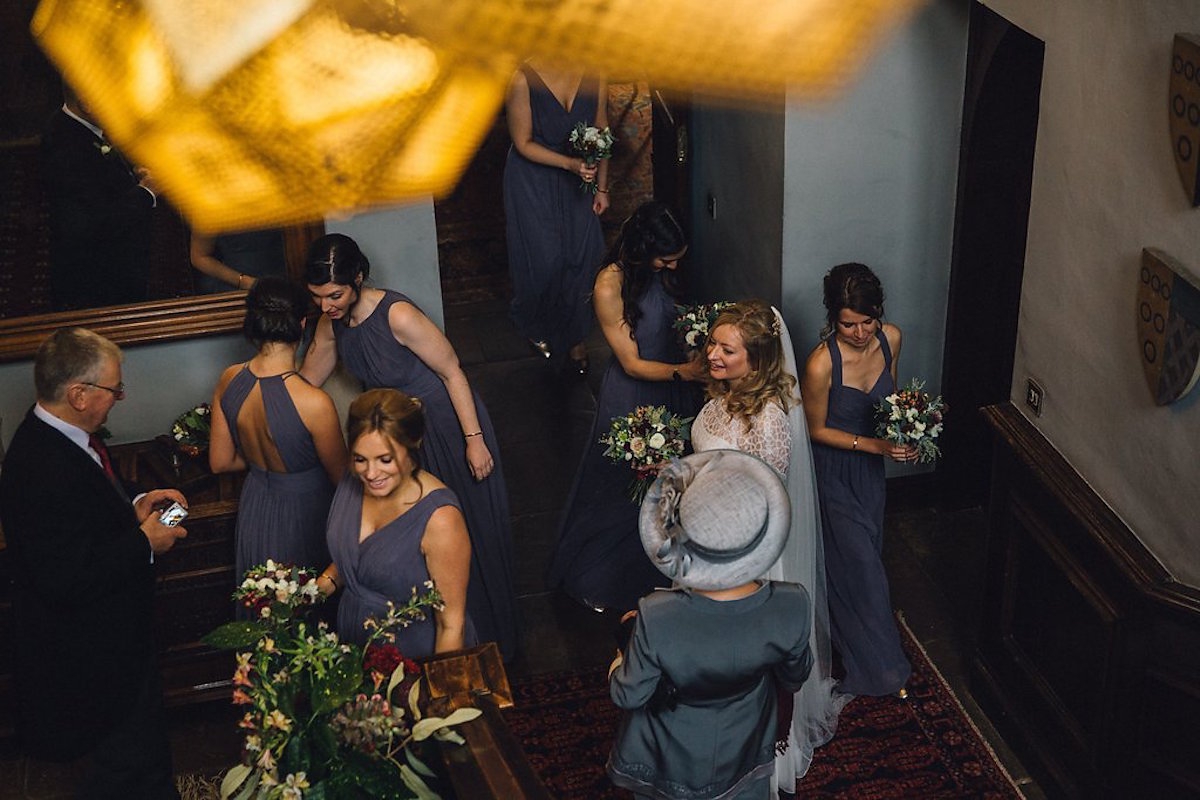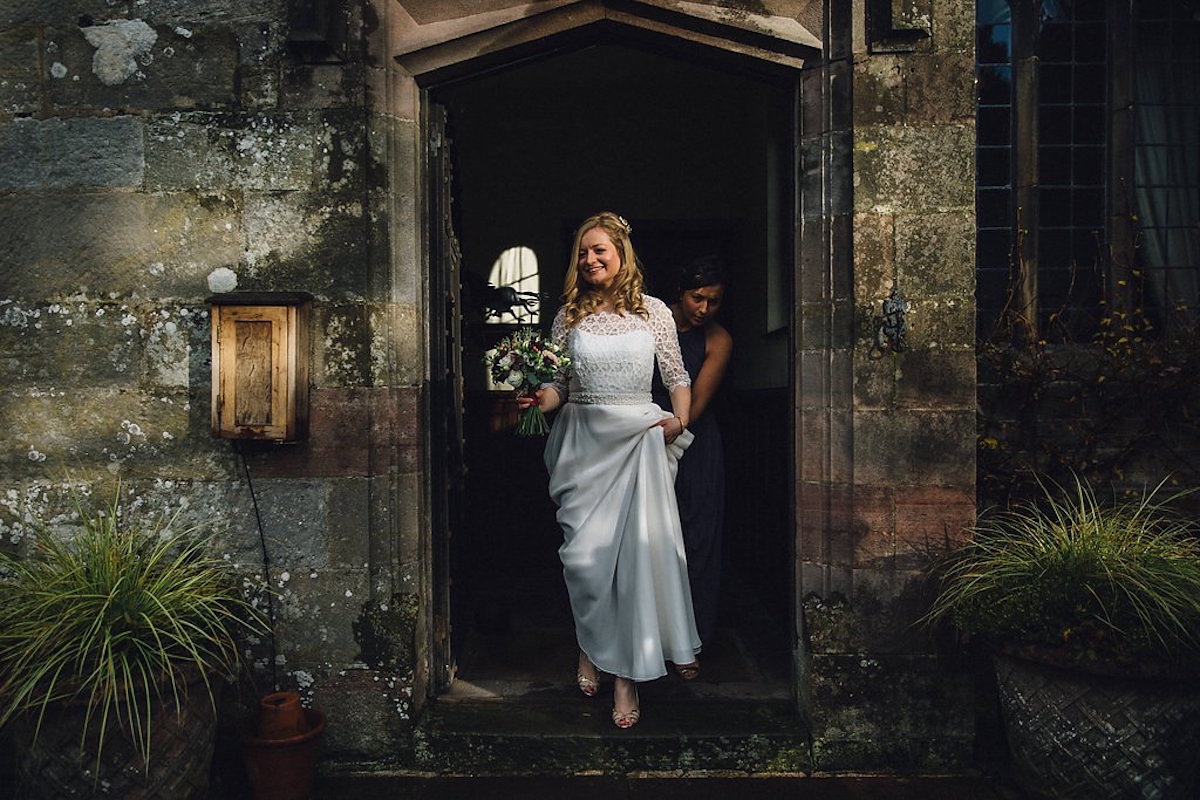 Kate and her bridal party arrived at the church in style in cream vintage cars from Cars of Distinction, Langwathby.
Kate was then accompanied down the aisle by her dad to Pachelbel's Canon in D.  I love that both of them are smiling their heads off as they walk down the aisle to meet Chris.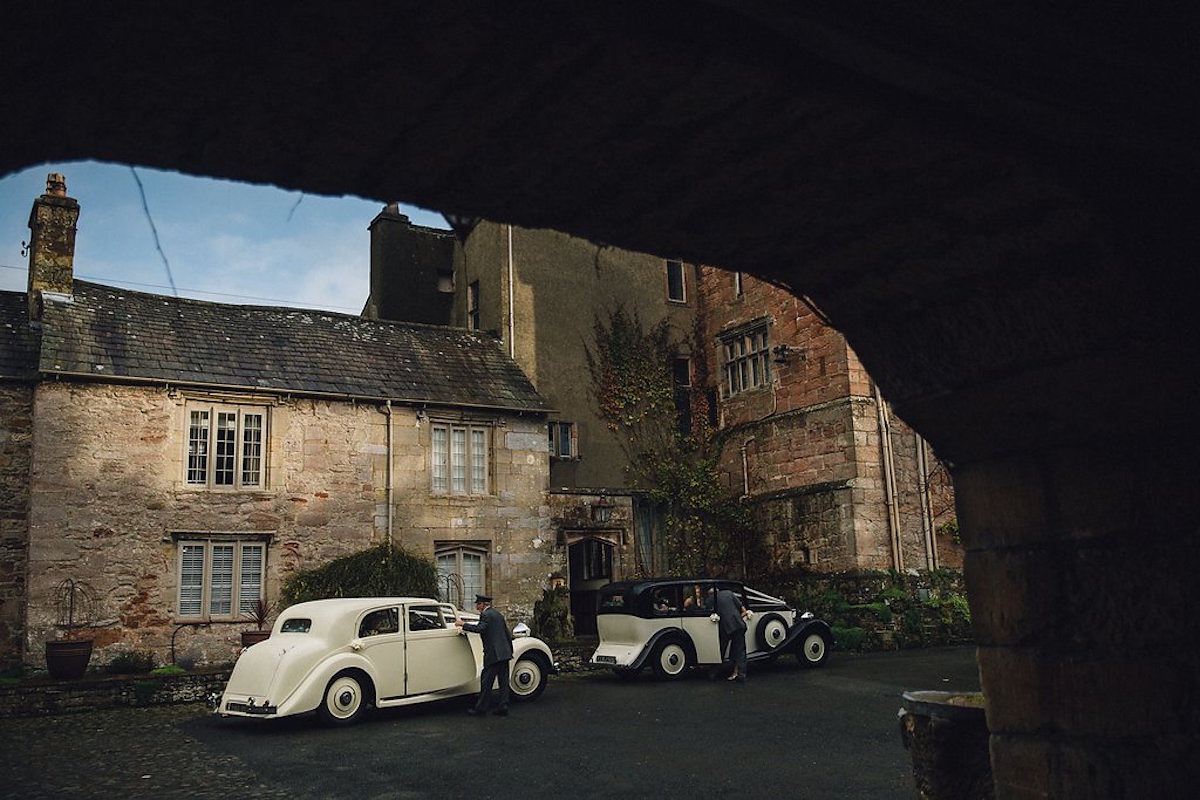 "I cannot recommend Helen Wakeley of Lily and Jack's Paper Studio highly enough.  She made our invitations, orders of service and menus and was so lovely and endlessly patient with us."
"Even three days before the wedding when we realised that the stickers for our homemade gin favours were too big for the miniature bottles and she reprinted them for us and somehow got them to us in time."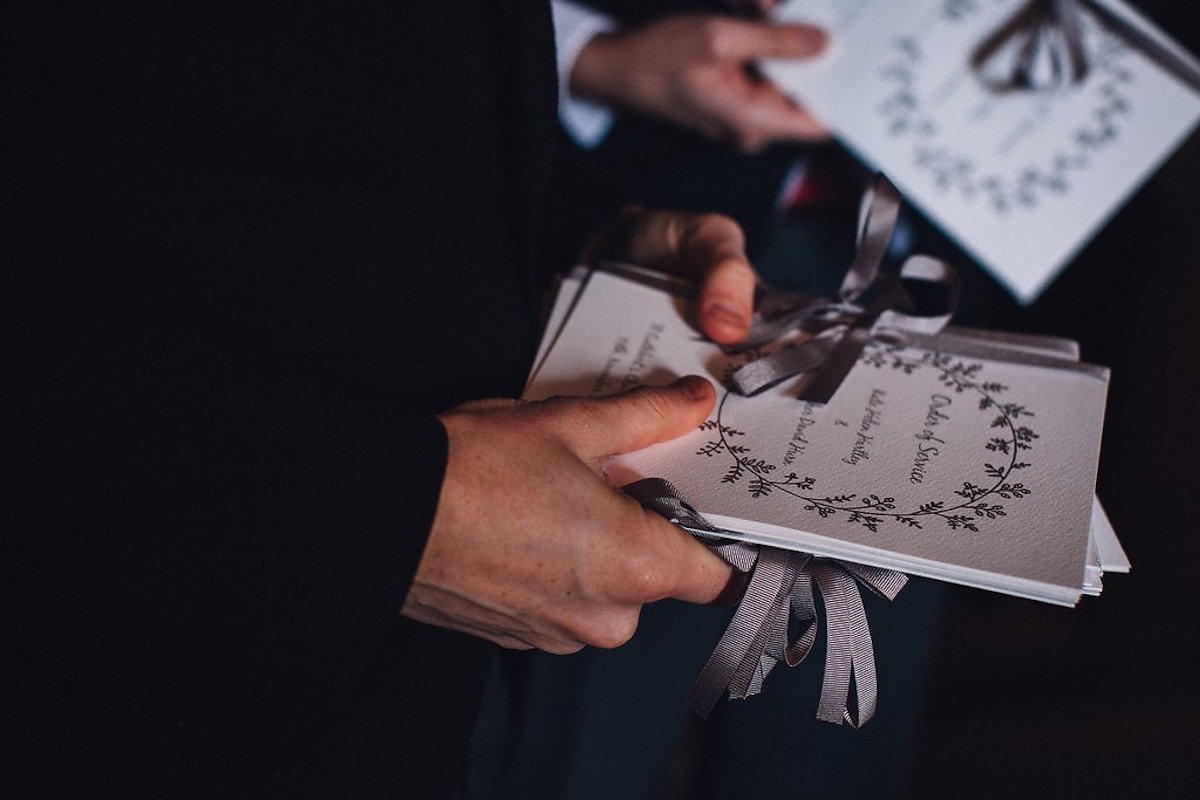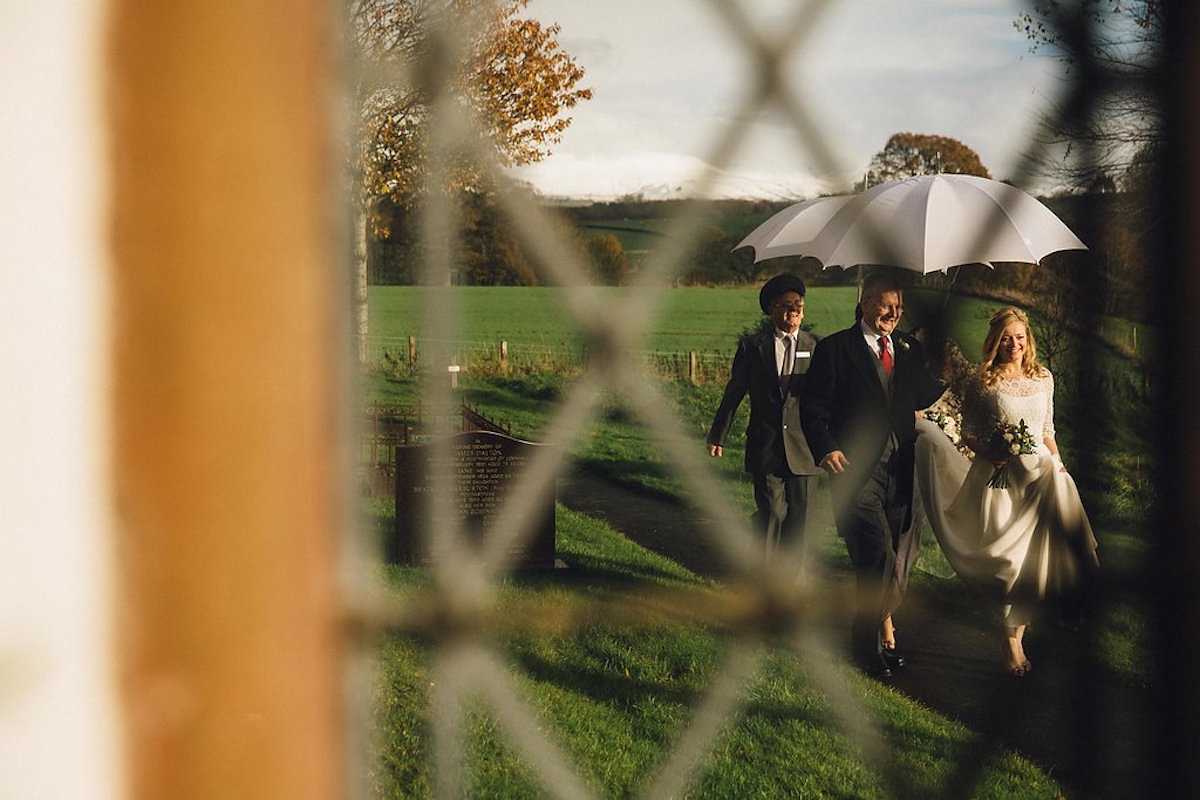 Chris looked super smart in a suit from Charles Tyrwhitt, paired with a tie from Harvie and Hudson.
Chris and Kate swapped rings as well as vows, choosing their wedding bands at A&S Jewellers in Hatton Garden, London.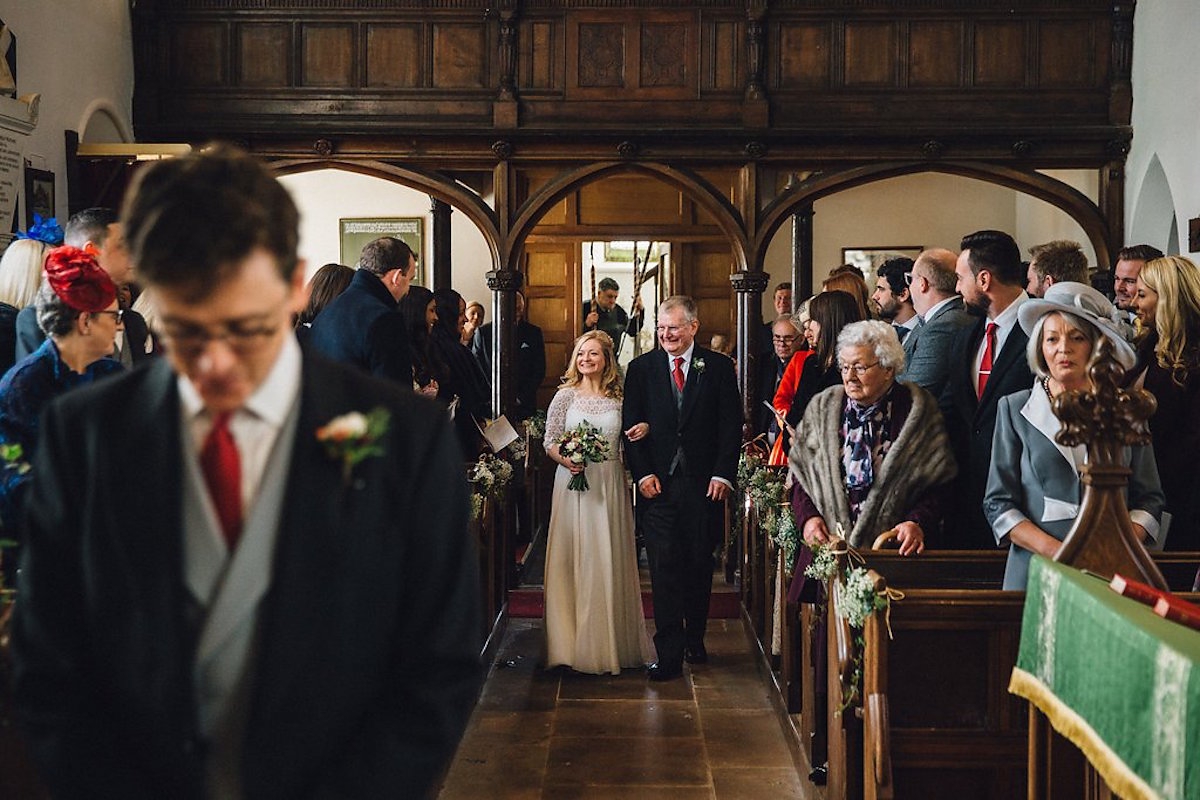 "The whole day was so special but two particular moments during our wedding ceremony really stand out – saying our vows and after we were married looking out to our family and friends filling the tiny church and singing at the top of their voices."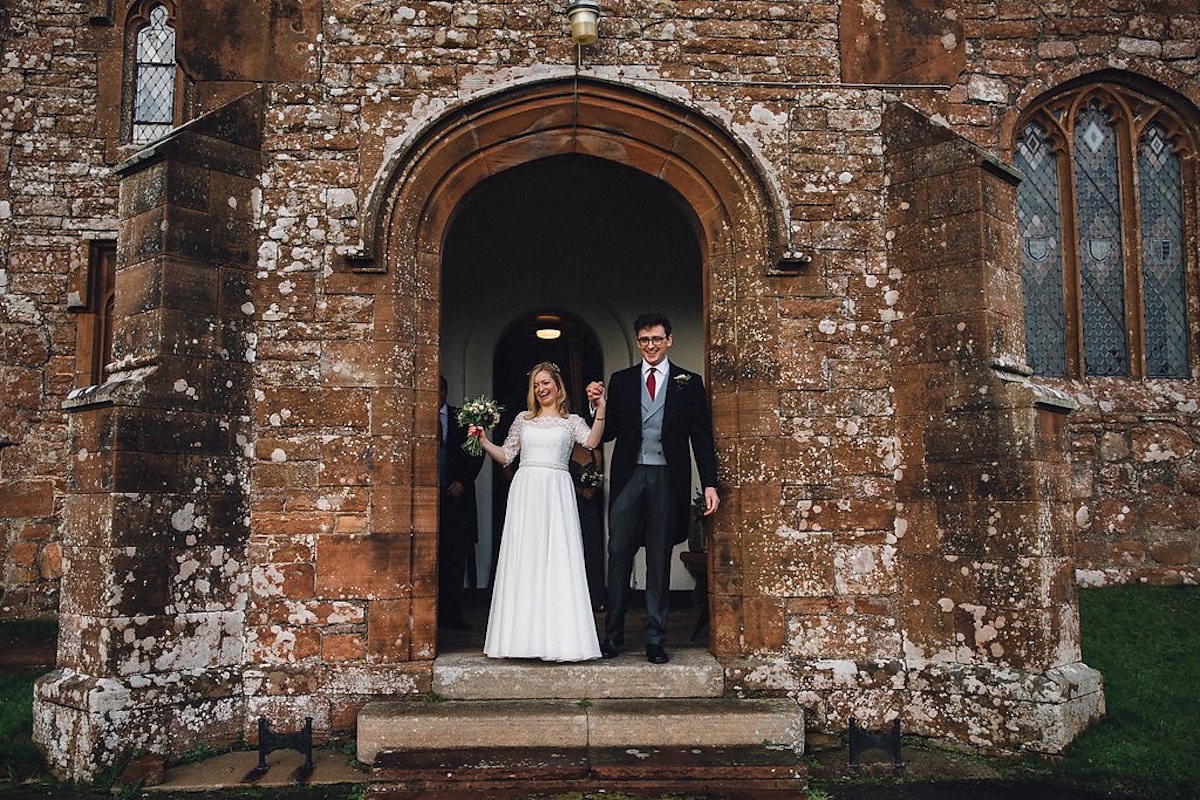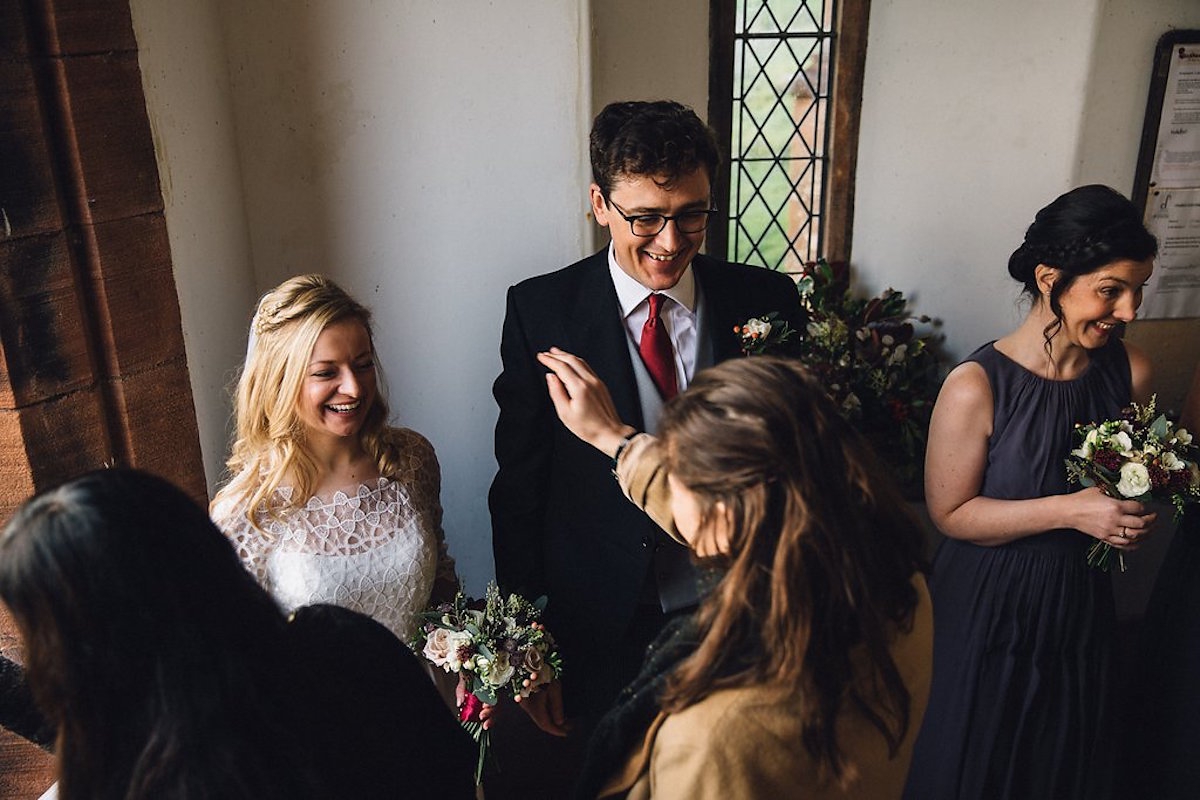 Today's photographs are the work of Hannah and Toby of Red on Blonde Photography and I am absolutely taken aback by the colours, light and depth of these pictures- they're astonishingly good.
"Hannah and Toby were lovely to work with before the wedding and on the day itself.  They definitely threw themselves into the wedding to get some great shots – at one point I remember Toby lying on the floor in the middle of the ceilidh for some action shots!"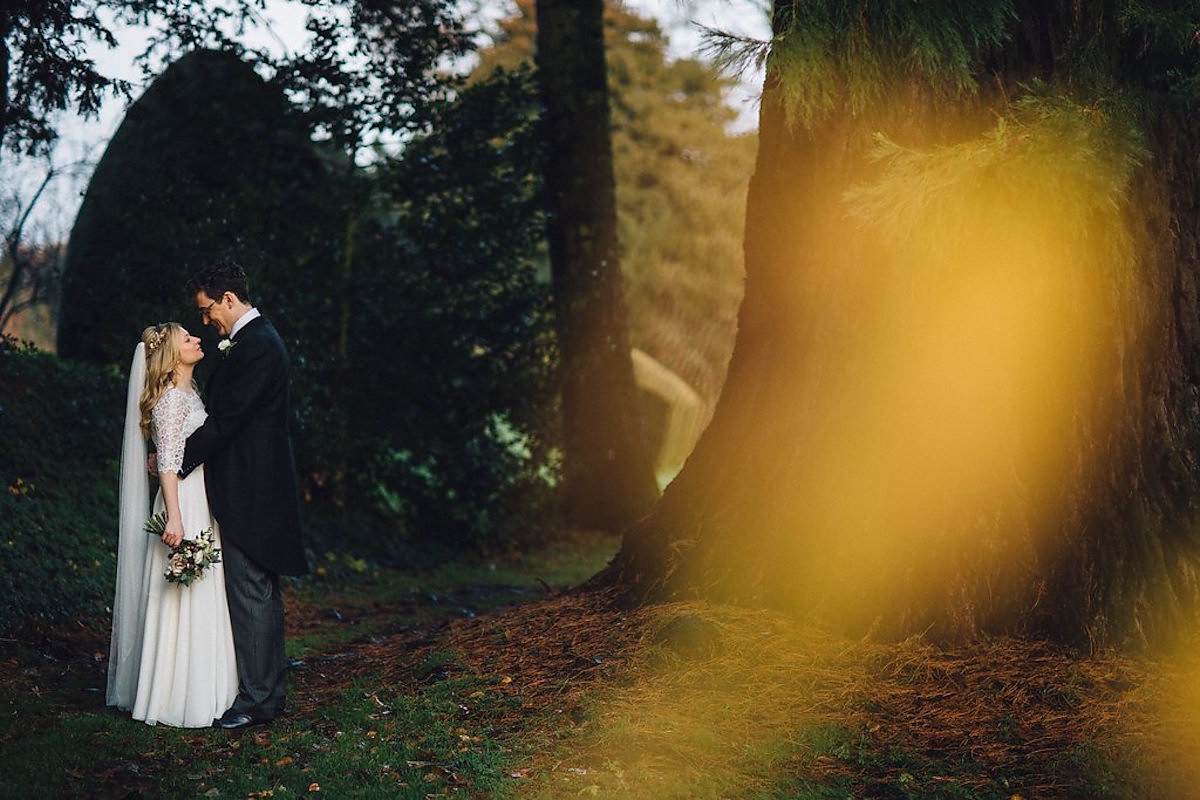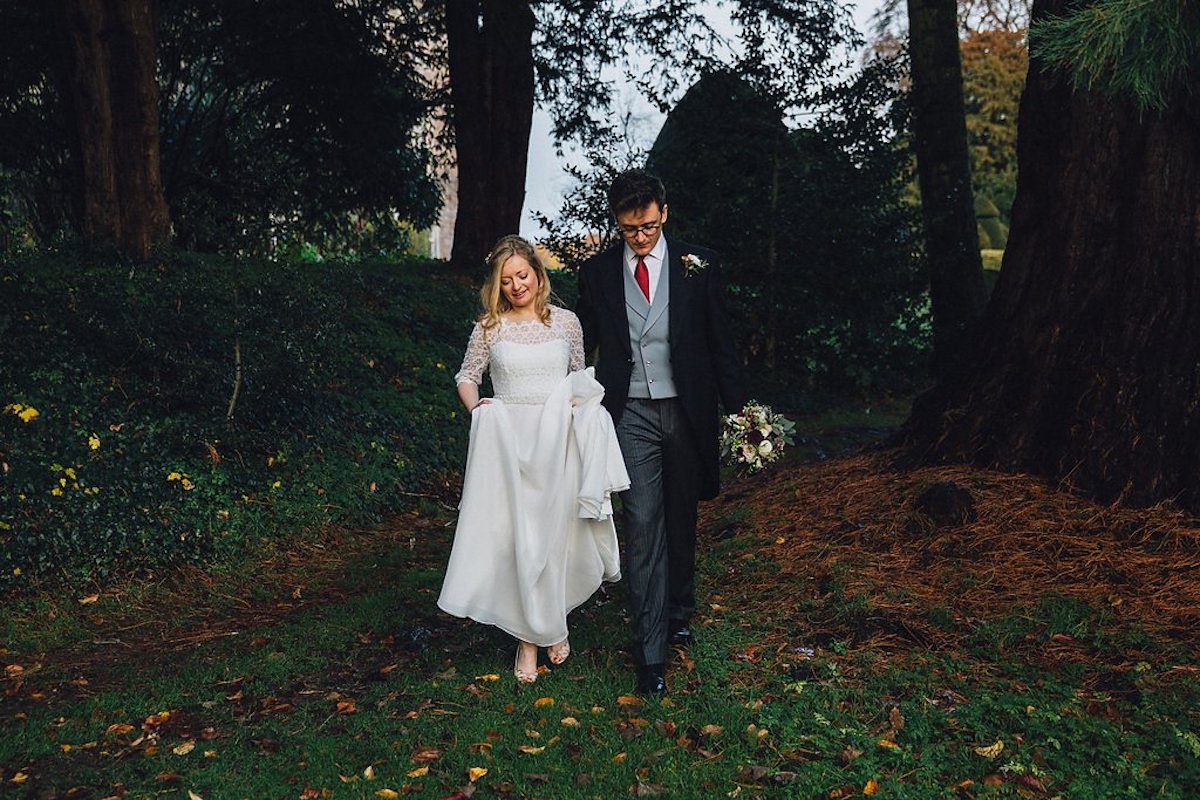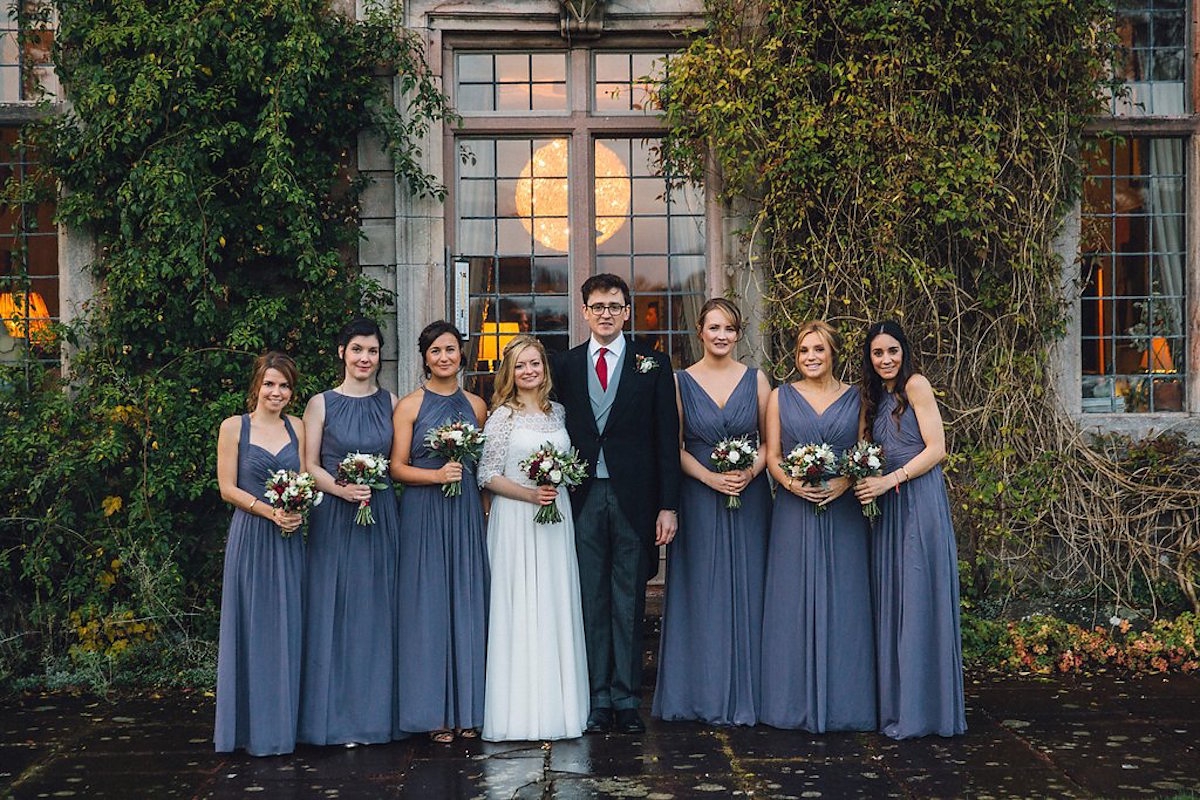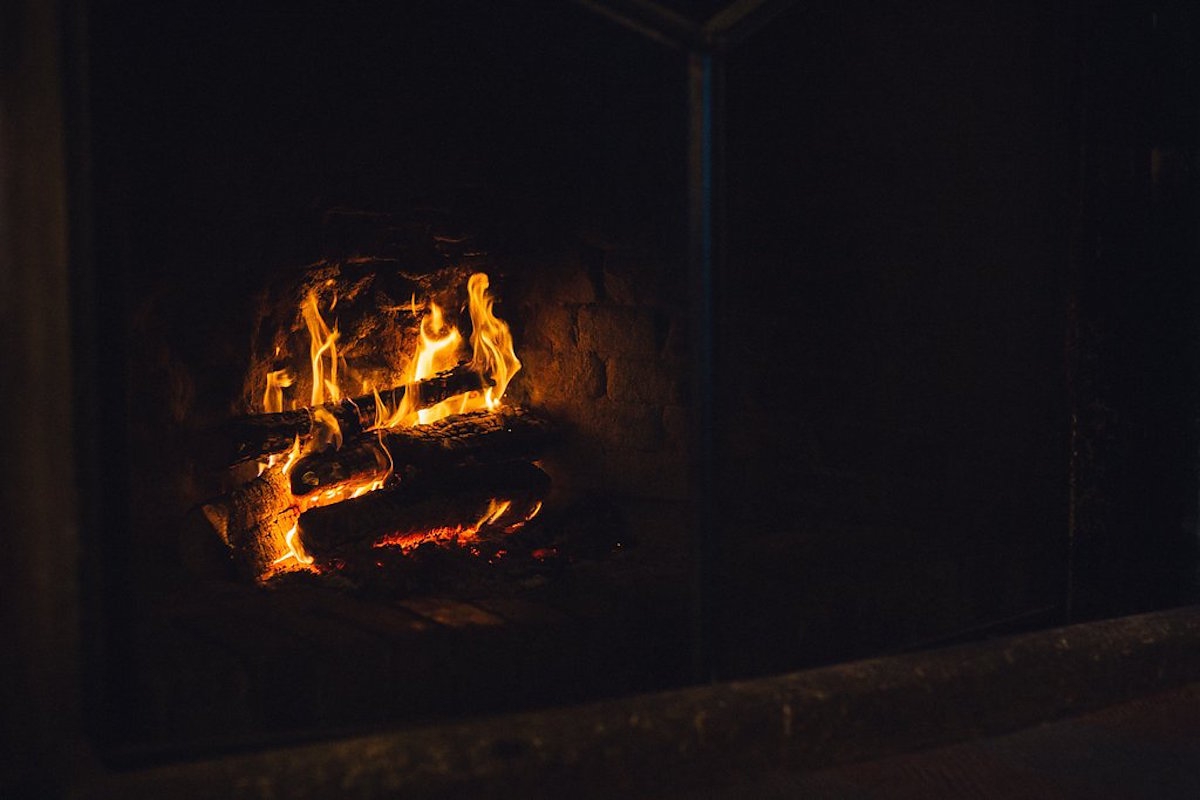 "The beautiful drawing rooms at Askham Hall didn't need any styling at all, with the roaring fires and grand piano."
"We wanted a natural look to complement the barn and to create a cosy autumnal atmosphere with candles, fairy lights, flowers and autumnal leaves painstakingly collected and sprayed gold by Kate's parents and aunt."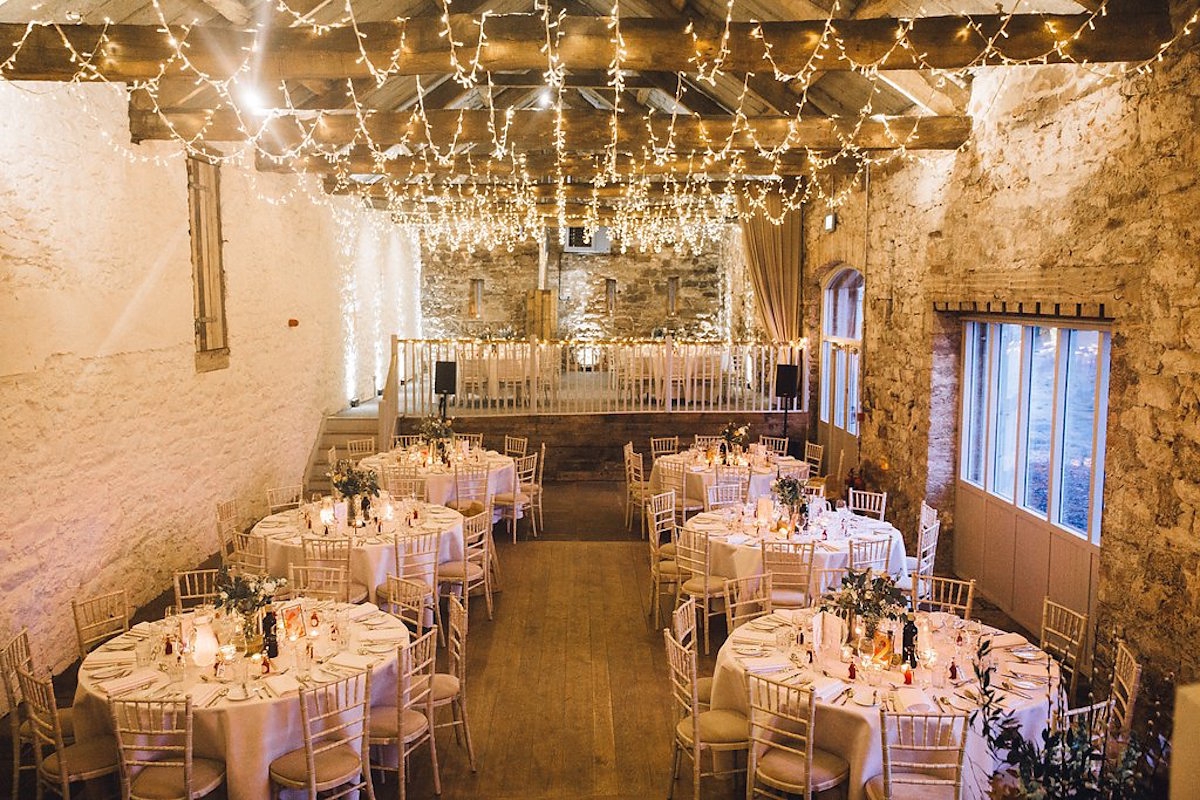 The delicious, three-tiered (and boozy, so I'm informed) cake was kindly made by Chris' mother.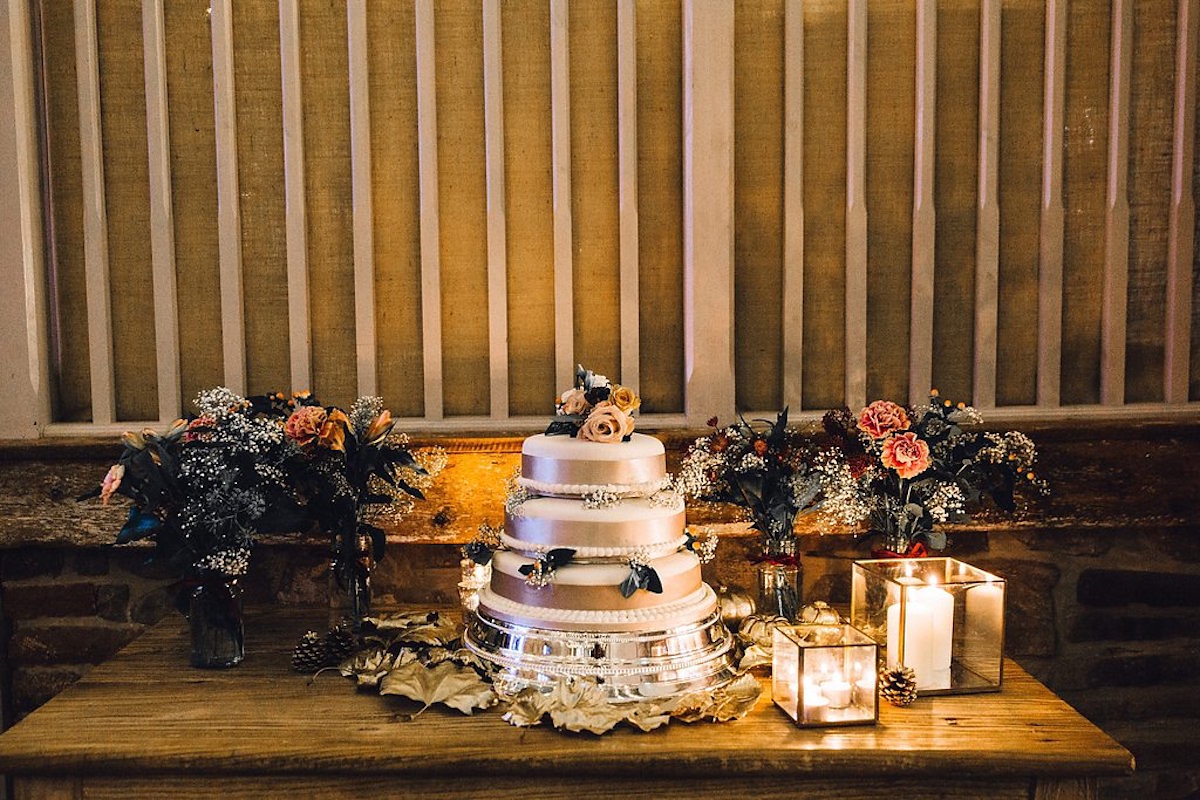 Entertainment came in the form of Eden Valley Ceilidh Band, who kept the dance floor full and provided the newlyweds with their first dance.
"The band were great – I think all of our guests were up at some point on the dancefloor during the ceilidh which was great fun.  They also played the piano and violin during our drinks reception whilst people were warming up with mulled cider."

"We deliberately avoided all eyes on us by taking to the dance floor for the first time as a married couple for a ceilidh with all of our family and friends reeling around us!"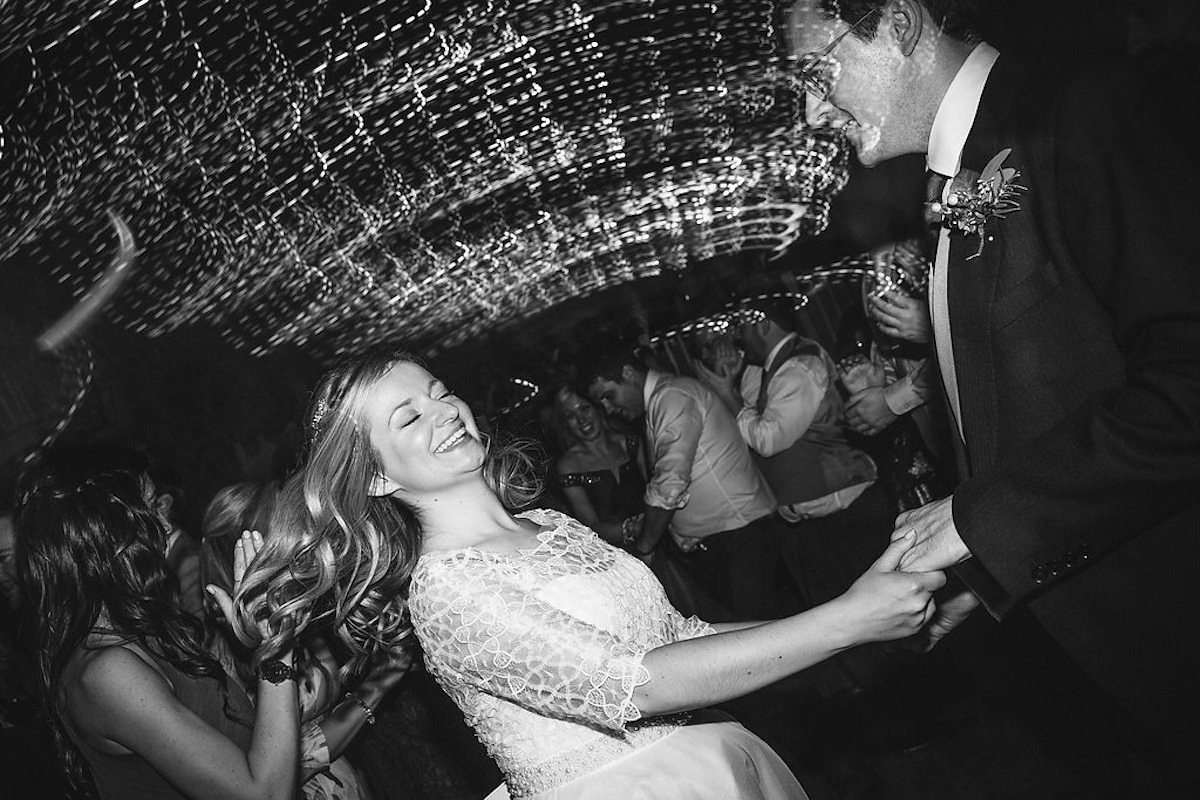 Words of Wedded Wisdom
"Enjoy all the preparation – I found the weeks and months leading up to the day itself such a special time when family and friends really came together to help out."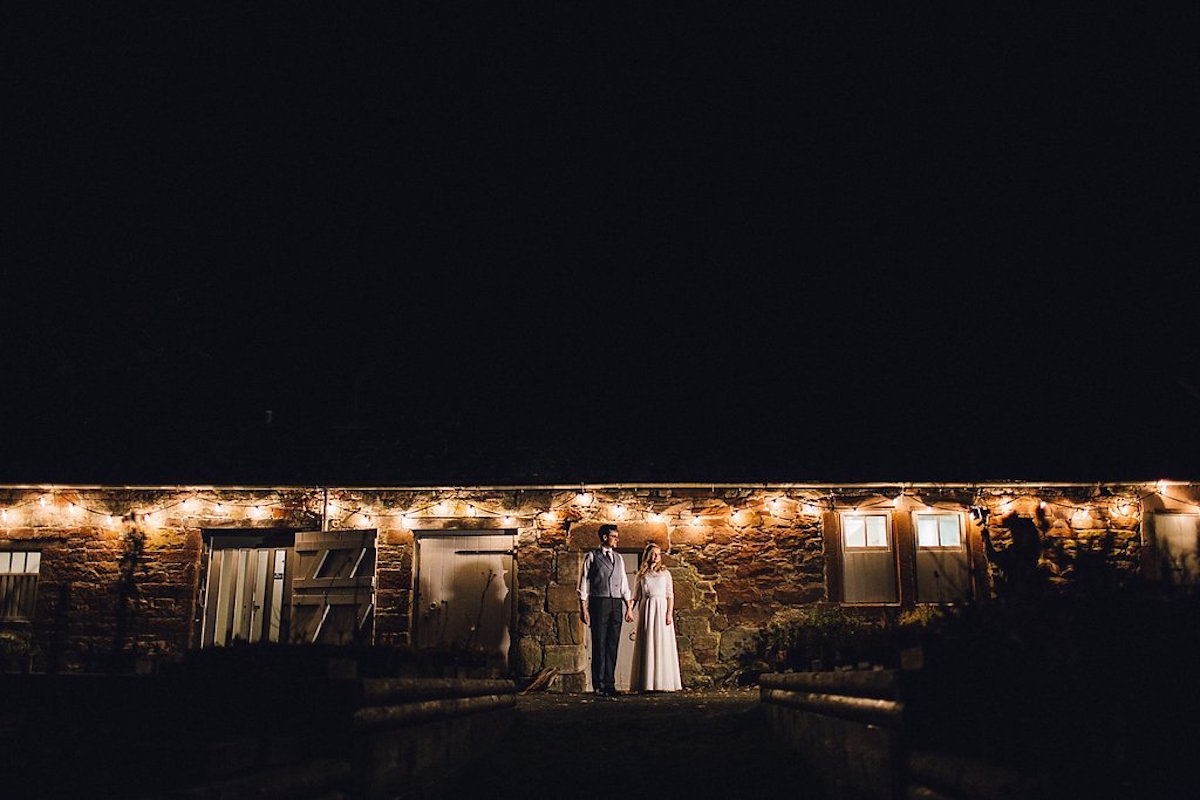 Huge thanks to Kate and Chris for sharing their gorgeous autumn day with us- I'm feeling far happier about the onset of autumn than I was before after writing this feature- these colours and the amazing light has reminded me how much I enjoy this season.
For more fabulous Charlie Brear gowns, take a look here, just make sure you have a whole afternoon!
Much love, S x