Hello lovely ones, how are you? Have you had a chance to see this morning's featured wedding yet? Take a look here if not. Also, a very happy bonfire night to you! Have you had a chance to enjoy some fireworks yet? We're preparing for a little firework party at home this evening.
This beautiful collection of images was sent in by wedding and event planner Teresa Cantos of El sueño secreto by Sradreams. They beautifully capture the creative team's vision of creating a dreamy scene that portrays a bride assisting her groom on the morning of their wedding.
Video production by Manu Solana
The story actually focusses around the idea of a groom forgetting his shoes on his wedding day – and how his lovely bride comes to his rescue by sewing a new pair. A dreamy, fairytale concept that lovingly captures some sublime styling and detail that we wanted to share with you this afternoon.
Photography by La Dichosa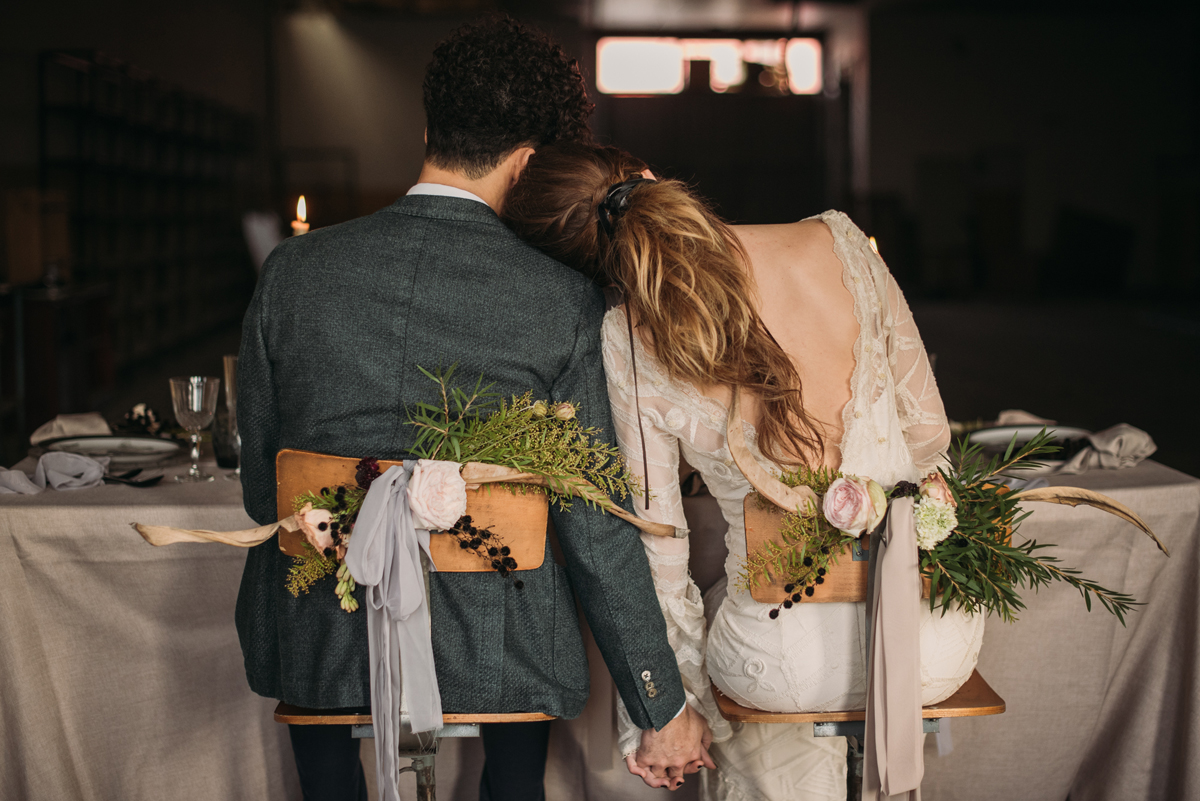 The gowns and bridal wear featured in this shoot are by Spanish designer Laura Escribano, who I have developed an instant love affair with and will be watching closely from here on. Her gowns are created from vintage fabrics, some of which are over 100 years old, and carry a wonderfully bohemian folk vibe.
The shoot co-ordinator and stylist, Teresa of El sueño secreto by Sradreams, has done the most excellent job of bringing together her vision. I am in total love with the whole aesthetic and tone of these images and hope that you find them inspiring too.