Greetings lovely readers, thank you for stopping by our beloved blog this morning. I have just the thing to warm those frosty fingers today, in the form of the beautifully bohemian wedding of Lisanne, a project manager, and Andre, a company director.
The couple wed on 1st July this year at Maunsel House in Somerset, and styled their celebrations with antique touches, juxtaposed with the gorgeous great outdoors. Lisanne and Andre booked photographer Ashton Jean-Pierre to document their day, and his method of shooting on film has produced a collection of sublimely soft and evocative images. These stills are such an authentic memoir of one of the most amazing days of Lisanne and Andre's lives, and their grainy, delicate quality just adds to their timeless beauty.
"Ashton's work is incredible and I think he is very unique because he uses film only. I discovered his work through the deaf community a few years ago and have watched him growing over the years. I always knew we were going to book him for our wedding, because I studied BA photography for three years and I am a huge fan of film photography. I don't think there are many wedding photographers that only use film now."
Photography by Ashton Jean-Pierre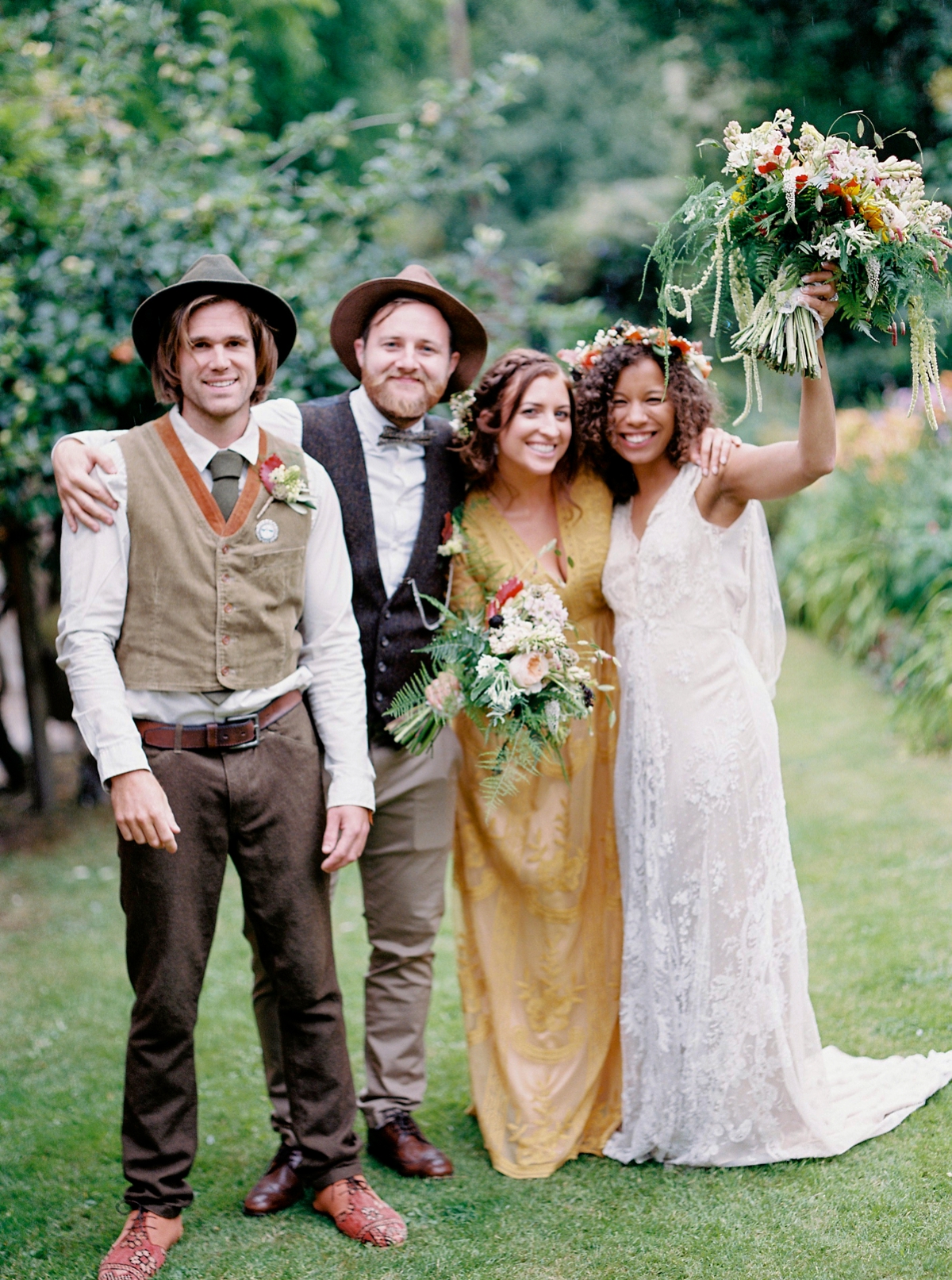 "Maunsel House was the only venue we viewed. We already knew it was the one when we saw the website and we booked our wedding date immediately after the first viewing. We loved everything – loads of beautiful rooms filled with antique things, and exotic birds such as peacocks and doves roaming about in the gardens. We both love nature and wanted to have our wedding ceremony and reception outside. Our venue was perfect for that, especially with their large pergola in the pretty walled garden, where we had our beautiful wedding breakfast."
Designer Katrina Sophia crafted the couple's personalised stationery, and Lisanne's custom made wedding ring was forged by Ruth Anthony, a freelance engraver based in London. Our bride wanted an unusual platinum band to go with her antique engagement ring, and couldn't find the detailed engraved style she was after in the shops. Ruth crafted the unique ring from scratch and Lisanne was thrilled with the result.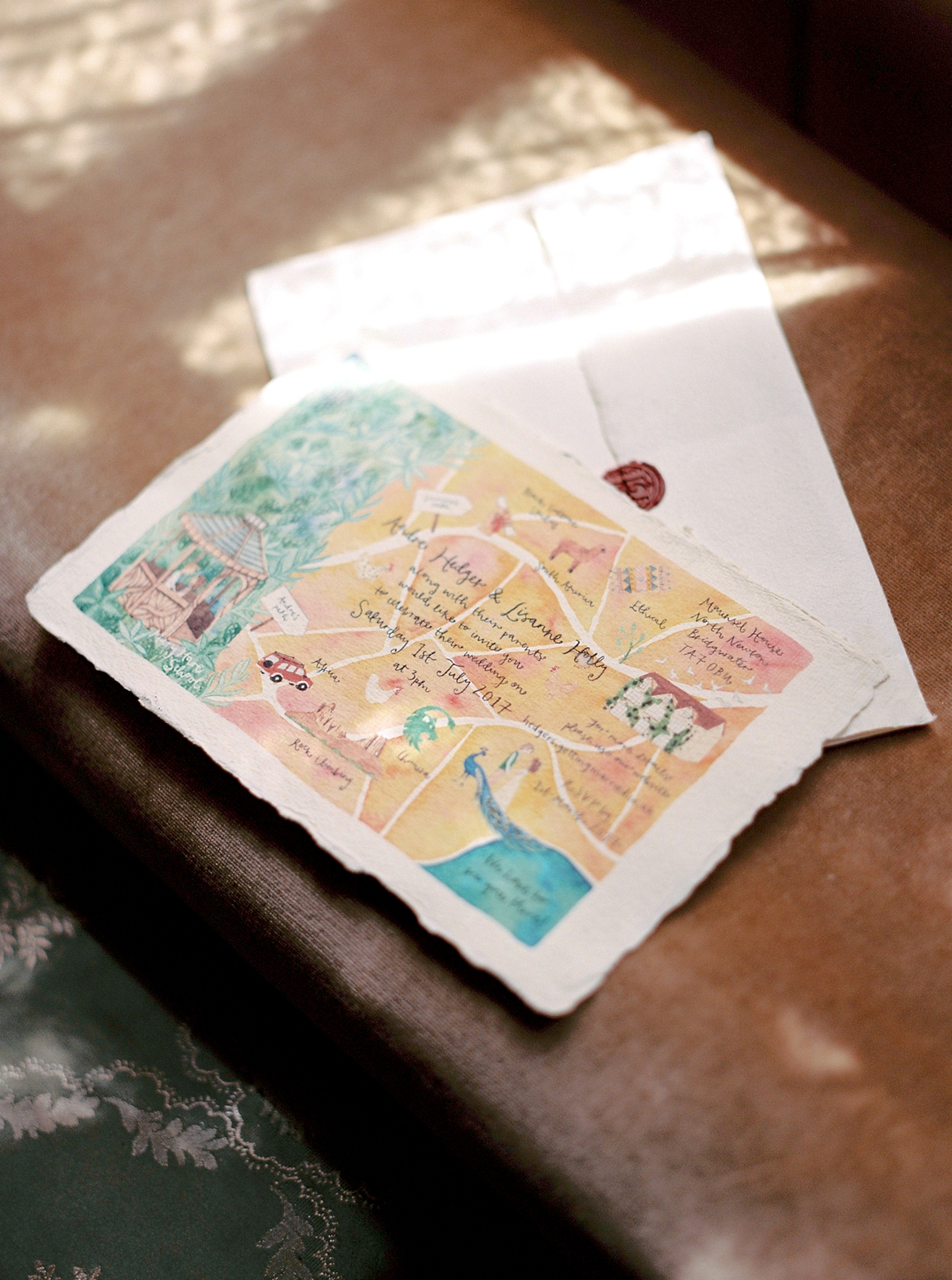 In keeping with the antique styling of their venue, Lisanne wore a beautifully intricate Jane Bourvis gown, paired with shoes from ASOS. Jane Bourvis specialise in restoring and recreating unique antique wedding dresses, using vintage lace, silk and embroidery.
Lisanne's vibrant floral circlet, created by florist The Wilde Bunch, sat atop her gorgeous curls, her big day beauty taken care of by Kellie Moody.
"I visited several shops in London, Bristol and Brighton and tried on quite a few dresses for about a year, but I wasn't happy because I had a clear vision of my dream wedding dress in my head. I wanted good quality and pretty lace, backless, a train and flowing figure. Jane Bourvis was the last shop I visited and I found my perfect wedding dress there. It was like love at first sight for me when I tried it on, and I was over the moon that I finally found the dress that I'd dreamed of. It's so special because the French lace is 100 years old and it is a one off piece."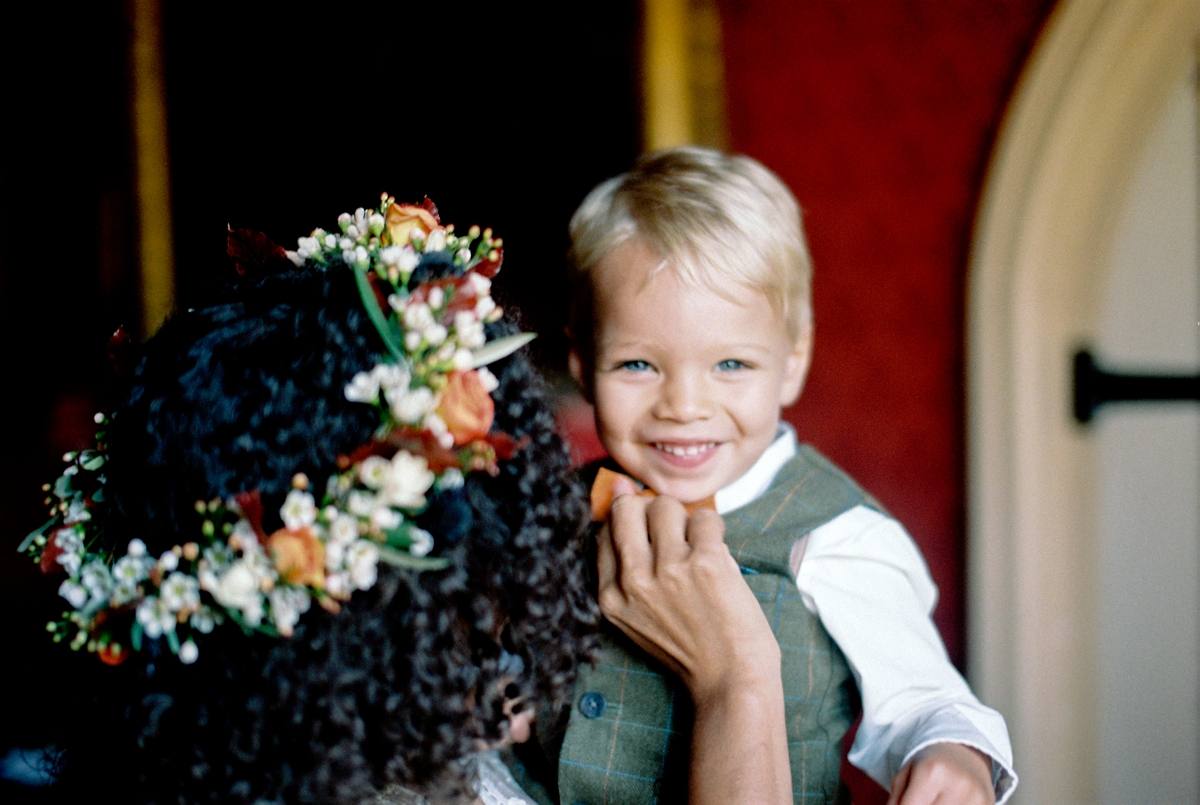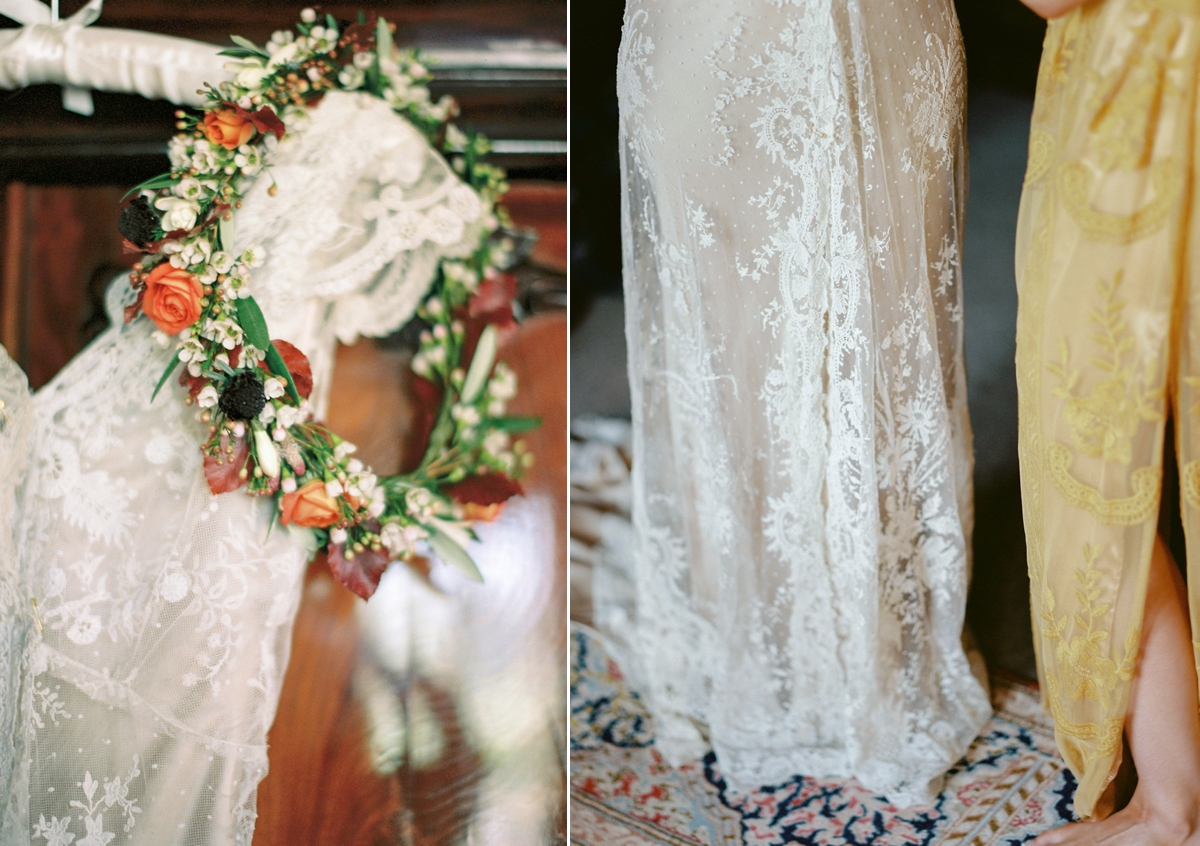 Her maid of honour looked sensational in a dress by Love Street Apparel, customised with a bespoke petticoat, shoes from Carvela, and high street accessories, while the sweet flower girls donned pretty frocks bought on eBay.
They look so adorable on either side of the very dapper page boy as they escort him down the outdoor aisle, with Lisanne following serenely behind.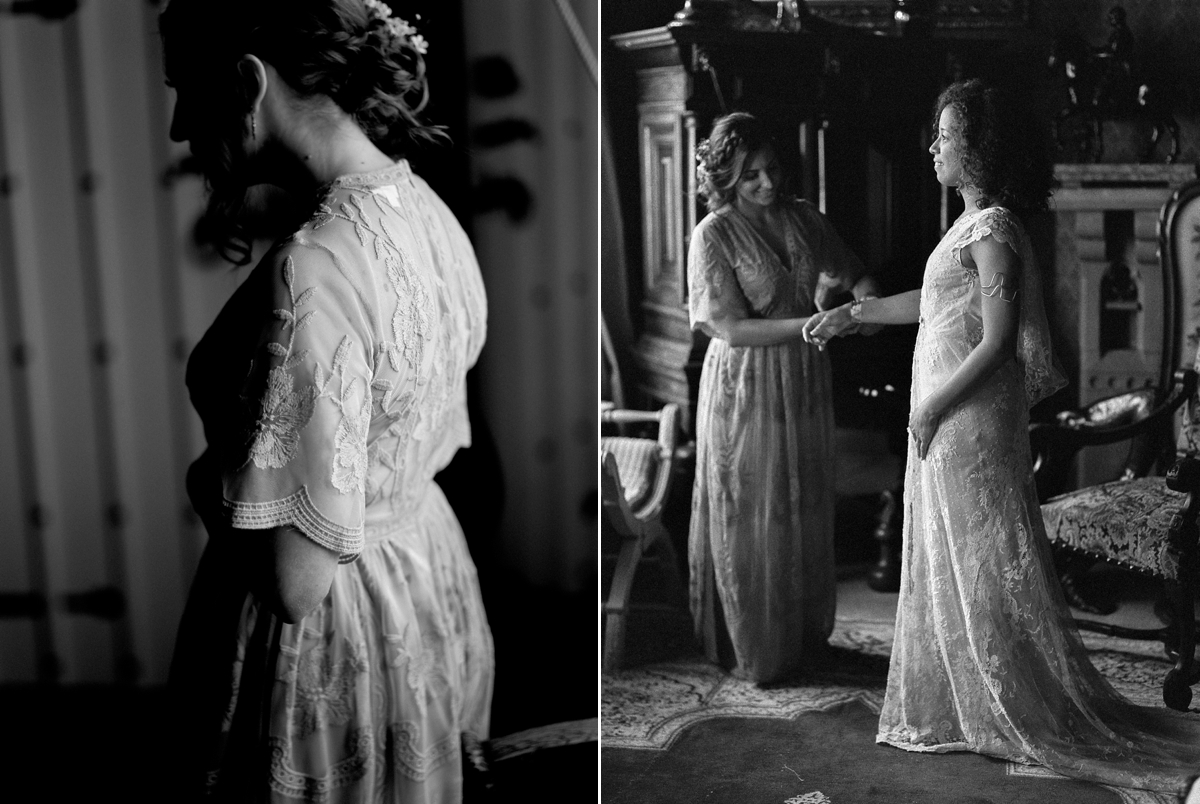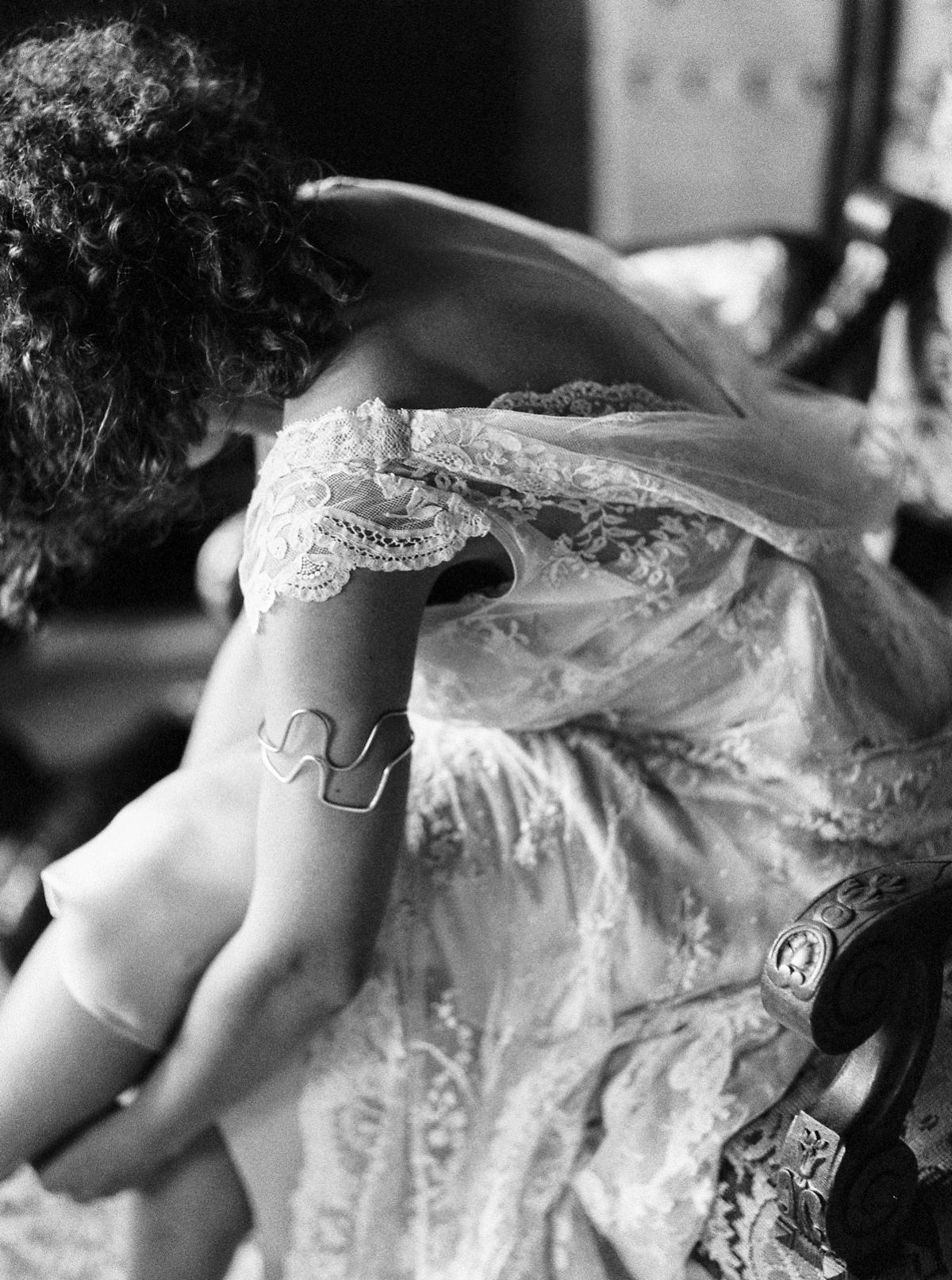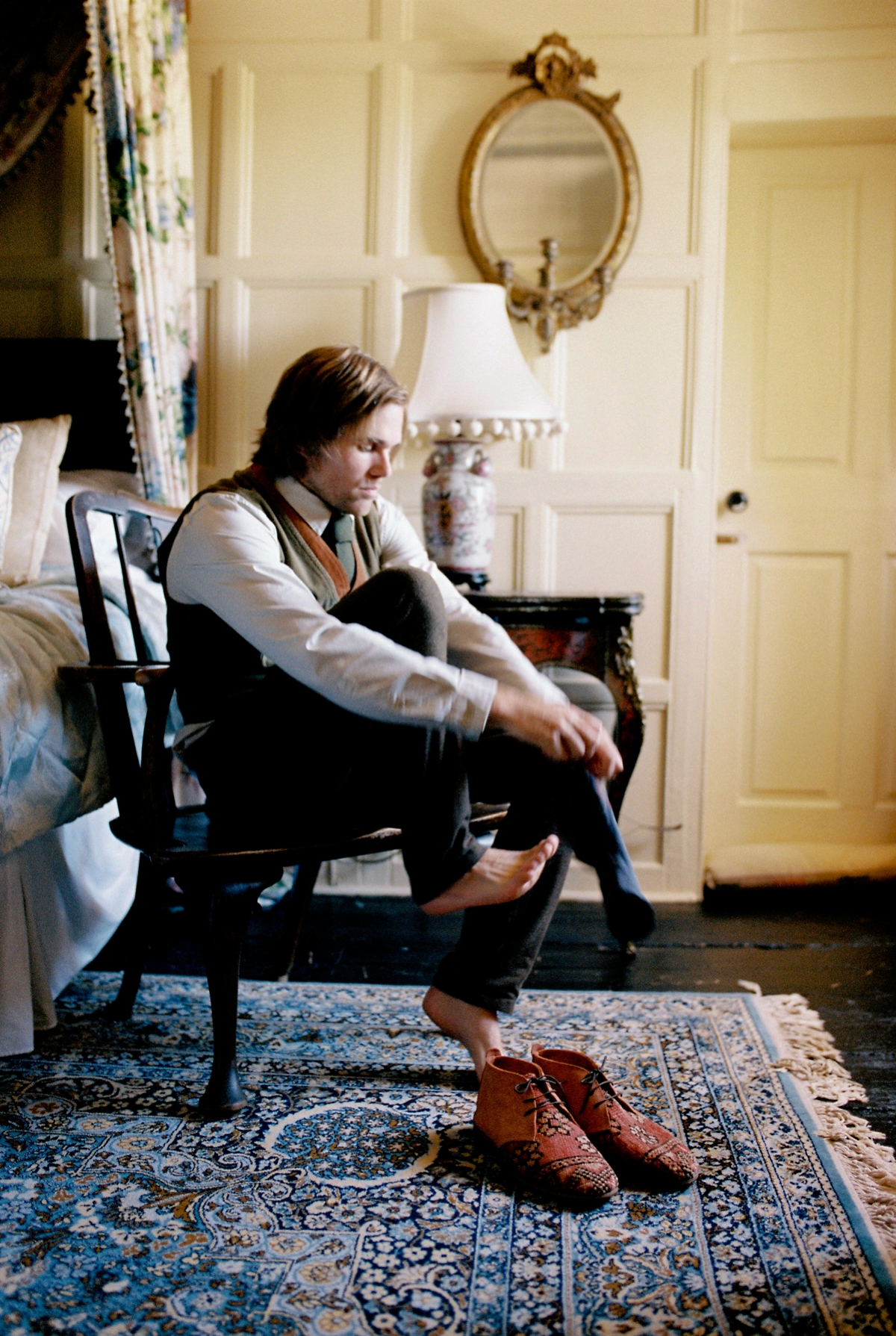 I adore the bright pops of colour in Lisanne's crown and bouquet, vibrant sunflowers and coral blooms nestled alongside dusky, pastel-hued flowers and abundant greenery. Our bride opted to wear her everyday perfume, Cinema by YSL, and played off the delicate lace of her gown by adding a cool arm cuff.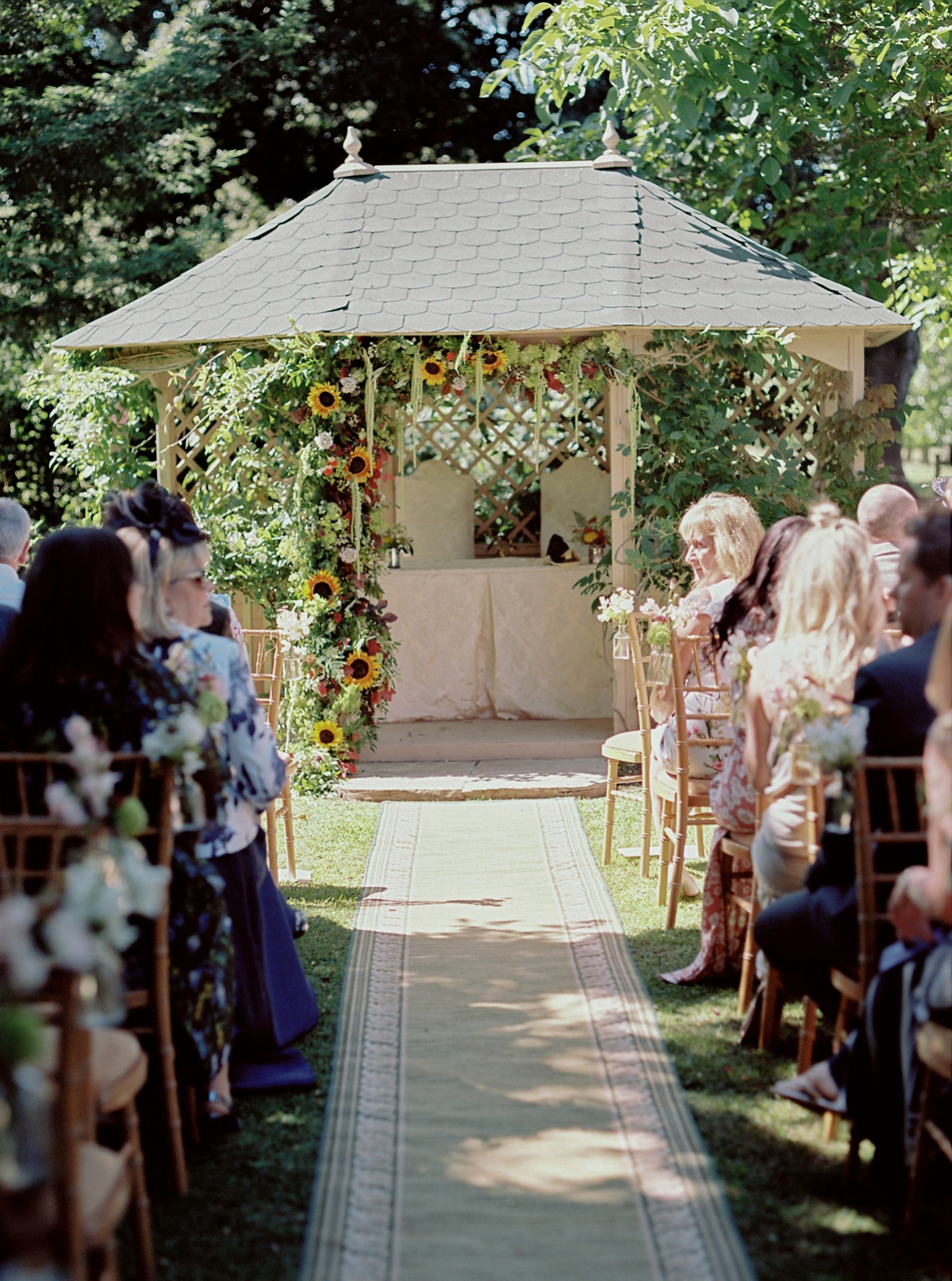 "I walked down the aisle alone, and my husband chose to play 'The Boy Who Wouldn't Hoe Corn'. This song is from a beautiful film called 'The Broken Circle Breakdown'. Andre loves that song and we had glowing feedback because nobody had heard of this beautiful track before. We felt it was perfect for my entrance."
"After the ceremony we played 'Happy' by Pharrell Williams who is Andre's favourite music artist. Being deaf from birth, I can't follow music, it's more Andre's thing as he became profoundly deaf when he was five years old, and music is a big part of his hearing memory."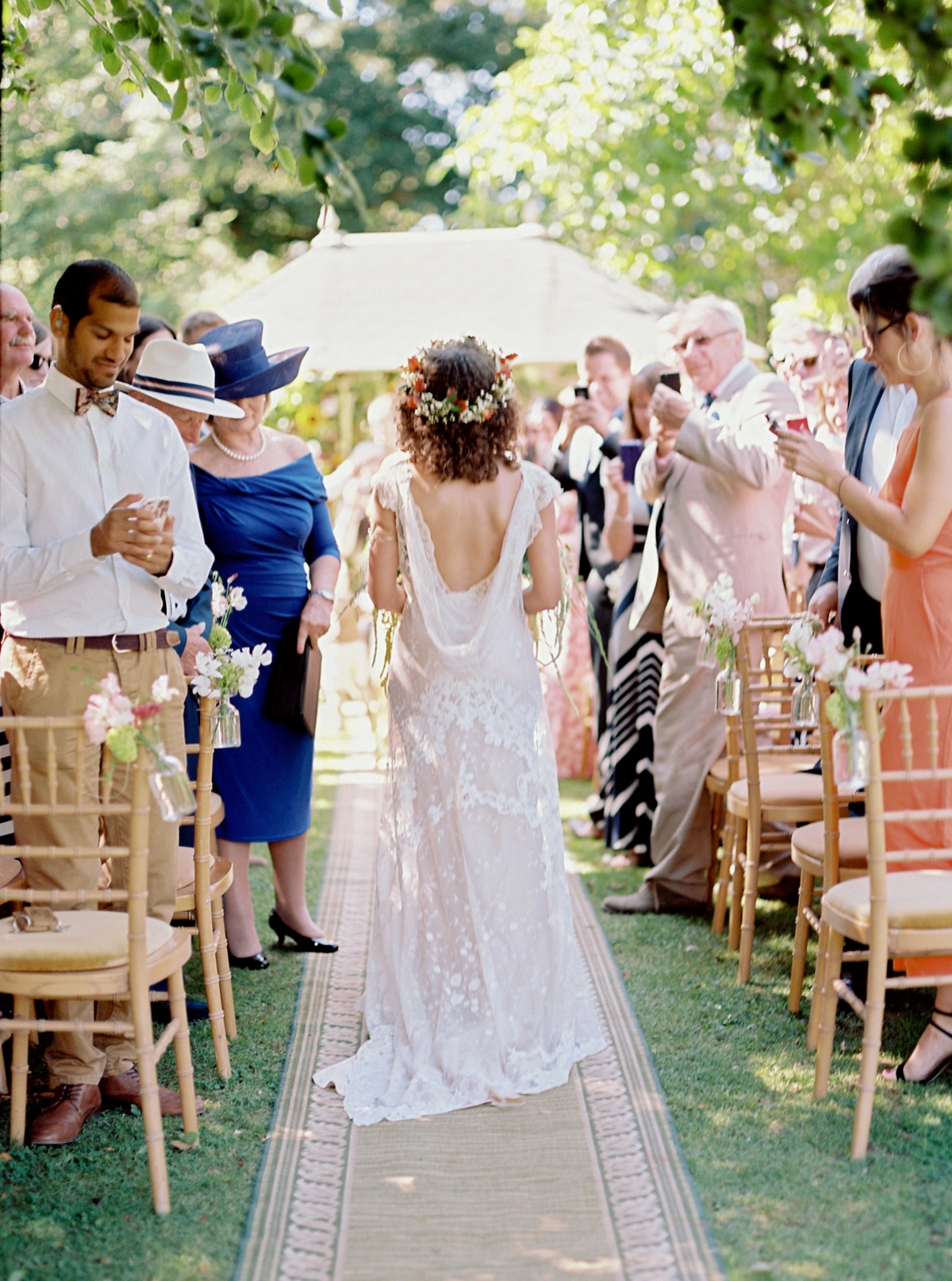 Reading the touching story behind the songs the couple chose to play as the backdrop to their ceremony is what I love most about writing our real wedding features – the deeply personal and moving stories of each of our couples are so heart-warming. Andre stood ready to wed his love in the July sunshine in a coolly curated outfit comprised of ASOS trousers, a Patagonia shirt and vintage waistcoat, his shoes, badge and pipe all from eBay. He completed his look with a hat that his bride had bought from her maid of honour years ago for the grand old sum of a fiver.
"We did not have our own vows or readings, we wanted to keep the ceremony short and simple. Our favourite part of the day was the wedding ceremony itself, because it was about us both. We were becoming wife and husband at that very point and it was beautiful."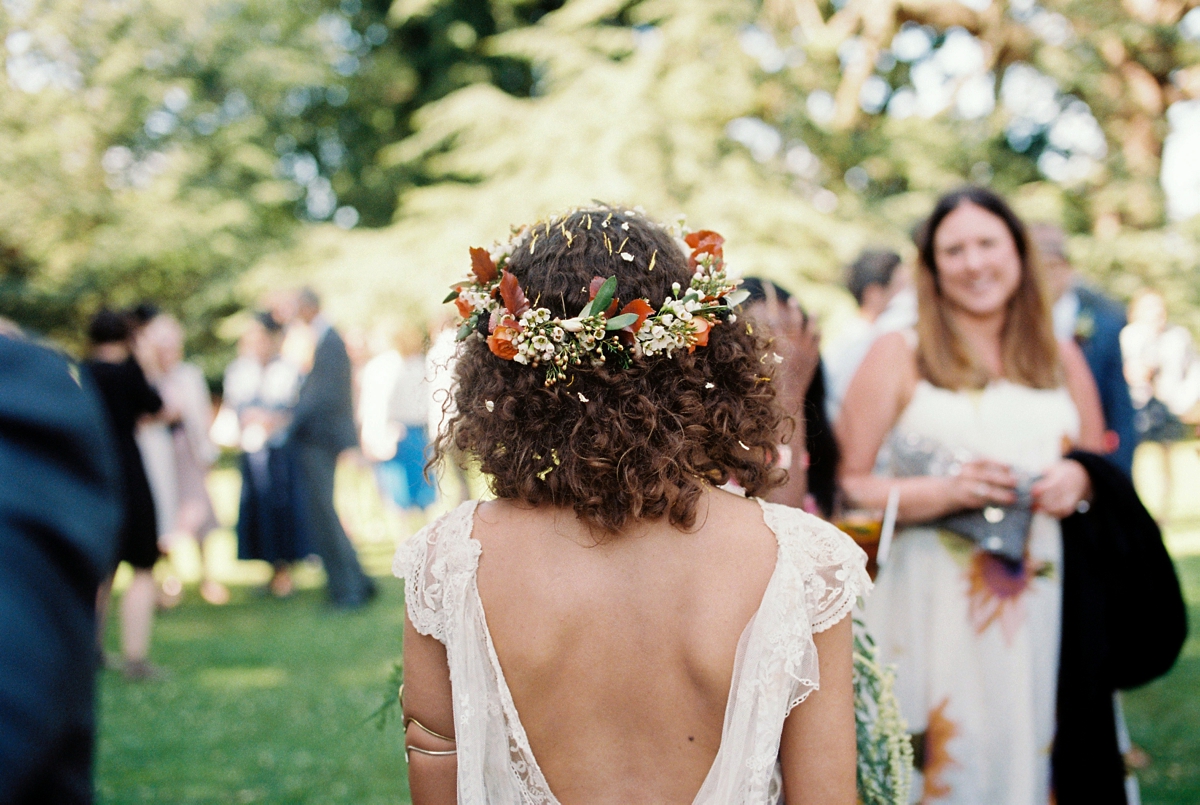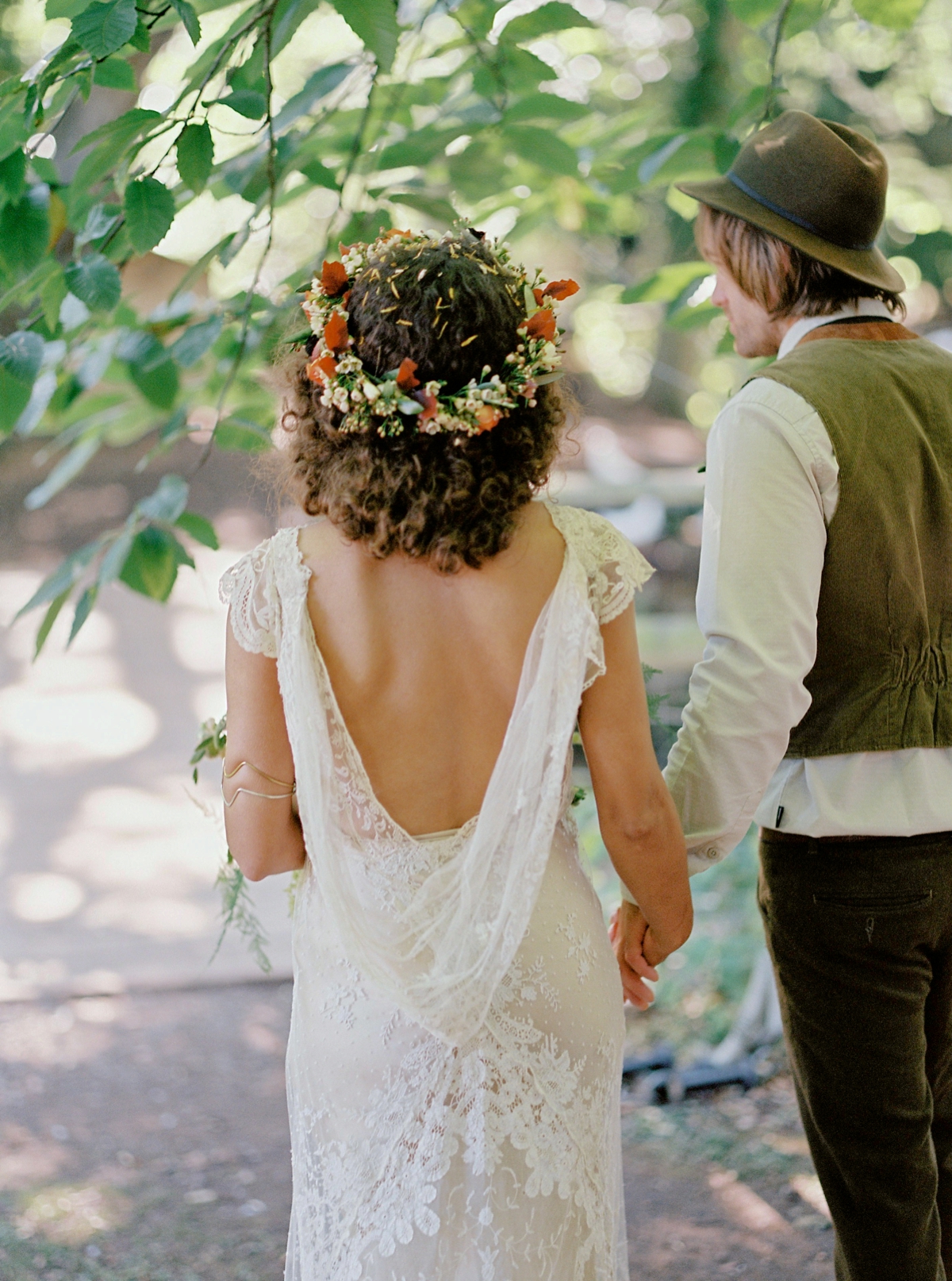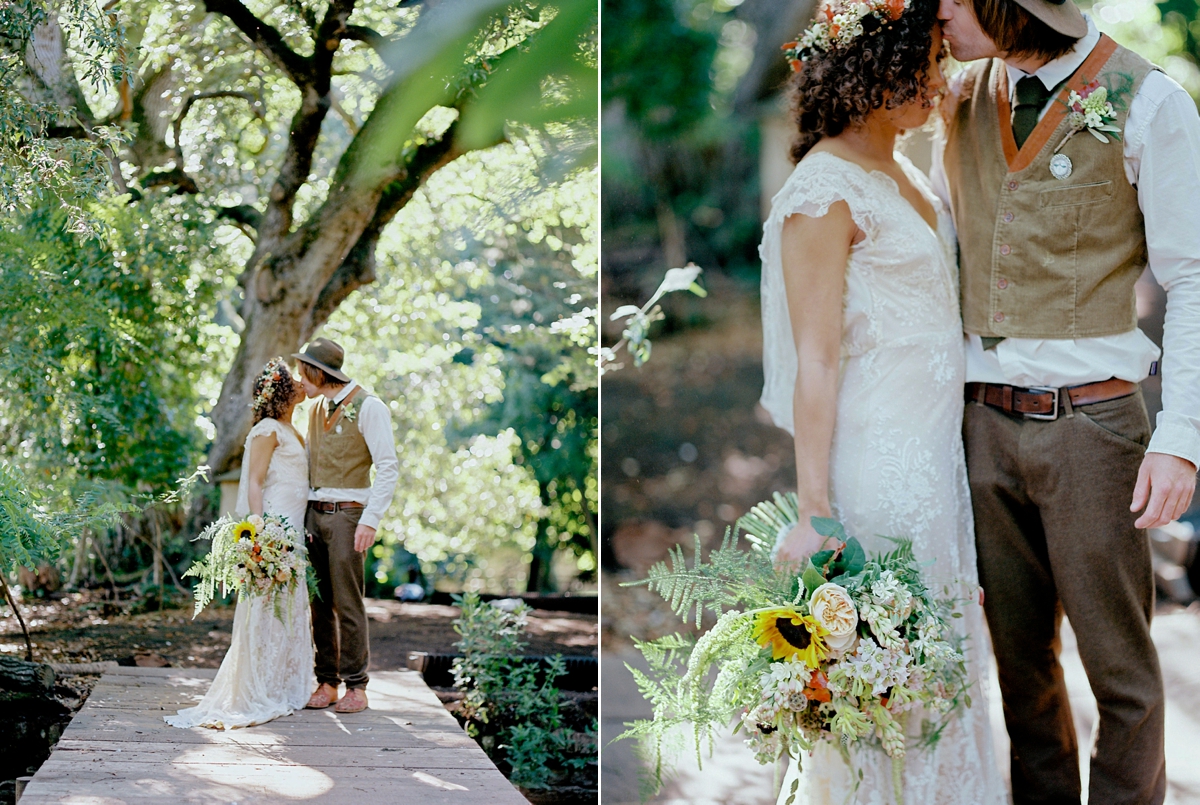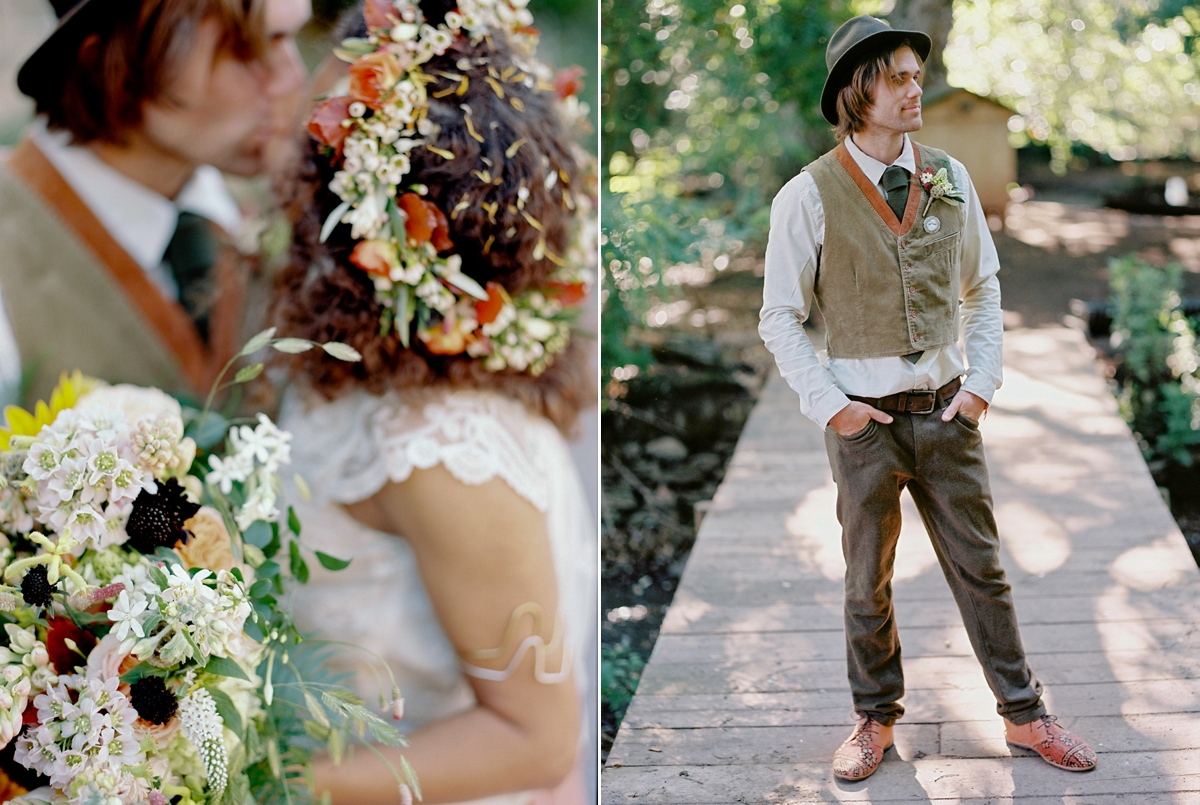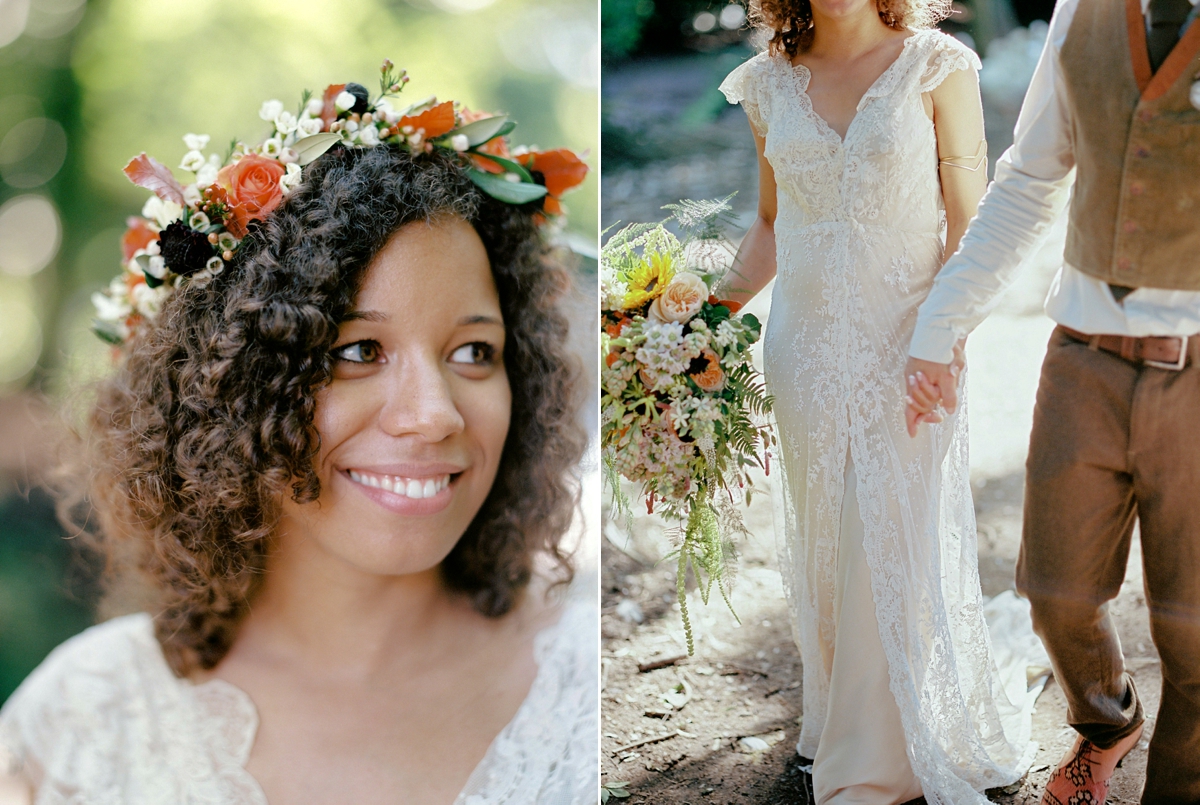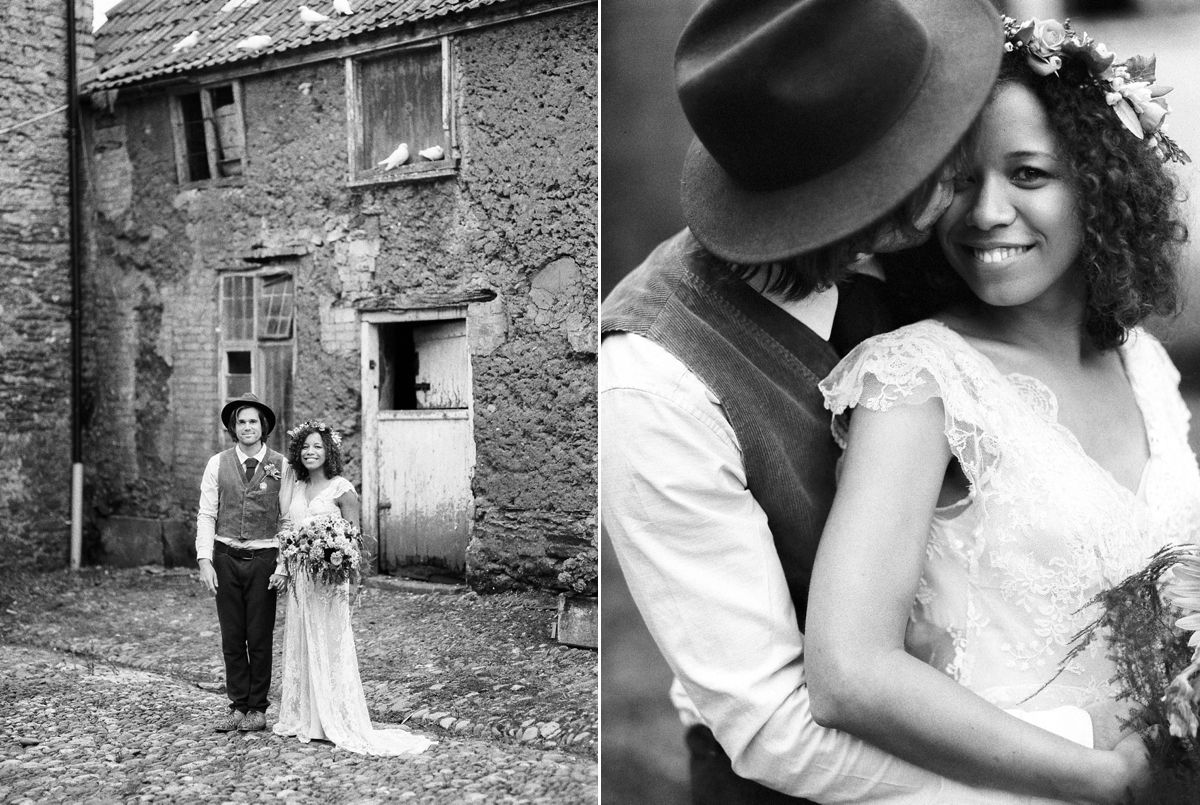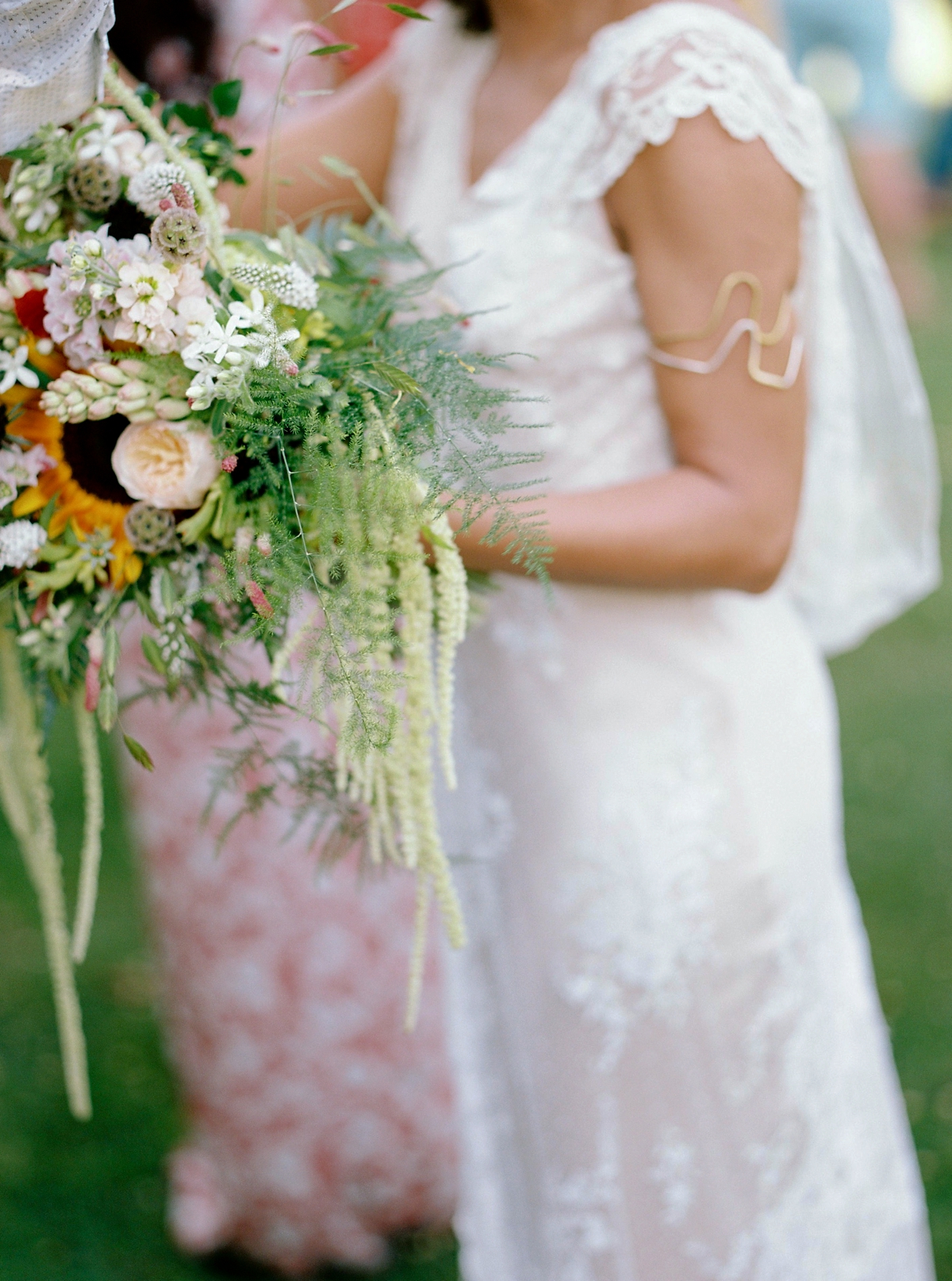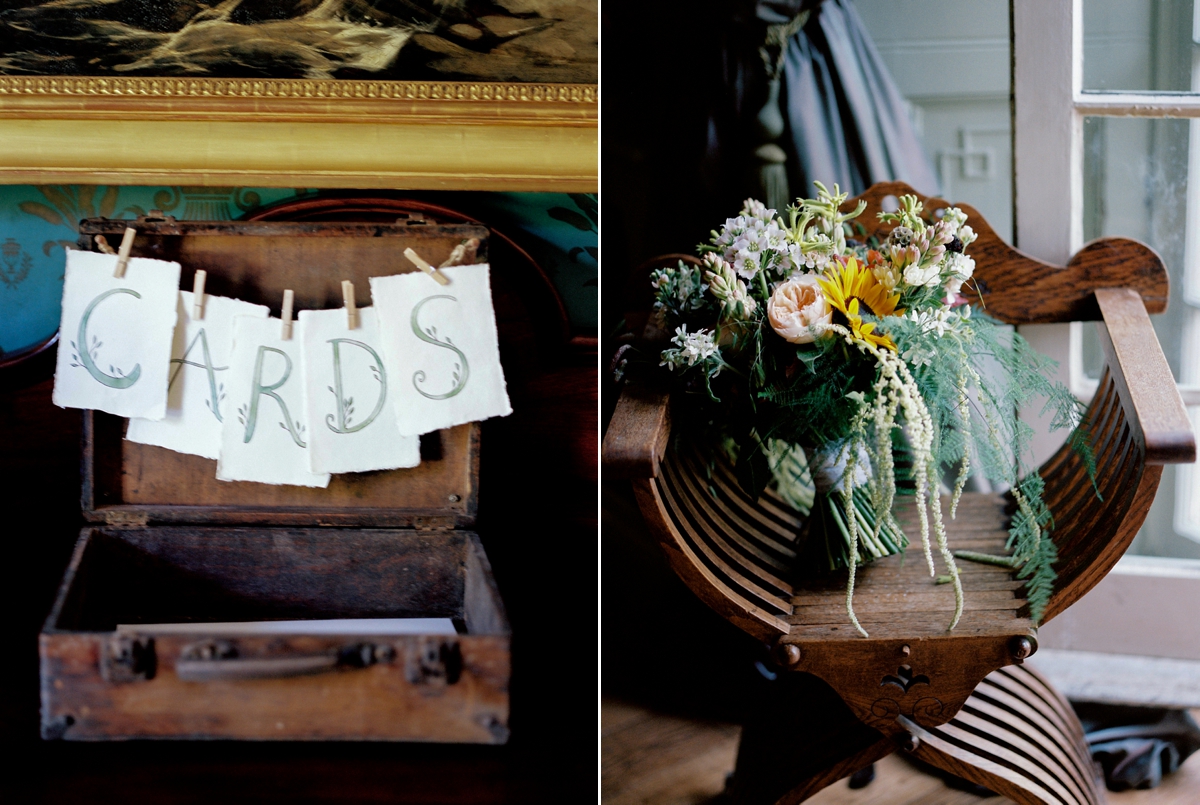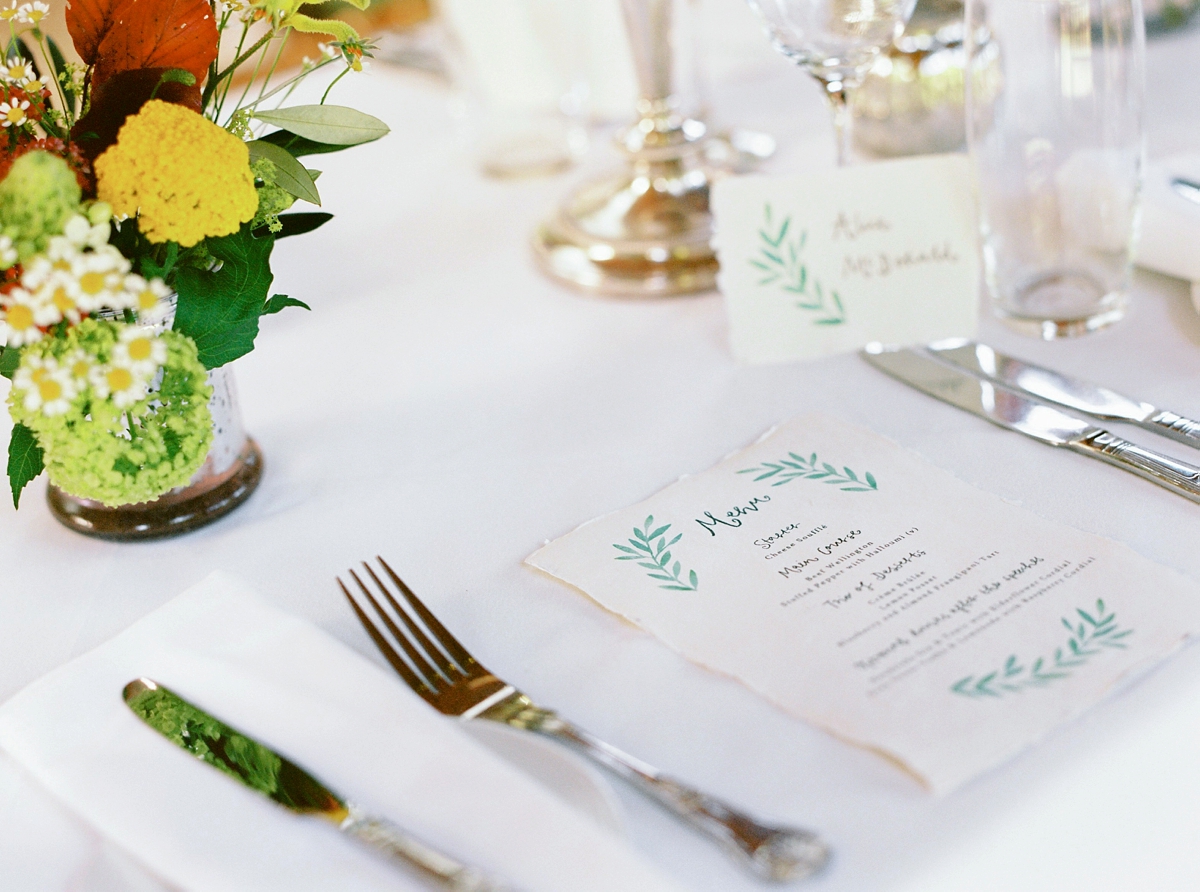 The newlyweds sat down to a wedding breakfast catered by Maunsel House, the warm July sun allowing them to gather communally with their guests under a pretty pergola, and hold the entirety of their day surrounded by the great outdoors. I too, hosted my wedding to my husband outside, eating, drinking and dancing in constant contact with the surrounding Tuscan landscape in all its magnificent beauty.
The feasting was brought to a sweet conclusion with a cake created by one of Lisanne's friends, Make My Cake Penny. The newlyweds chose to forgo a formal first dance, preferring to maintain a laid-back feel, but booked band Four Beats for the evening's entertainment.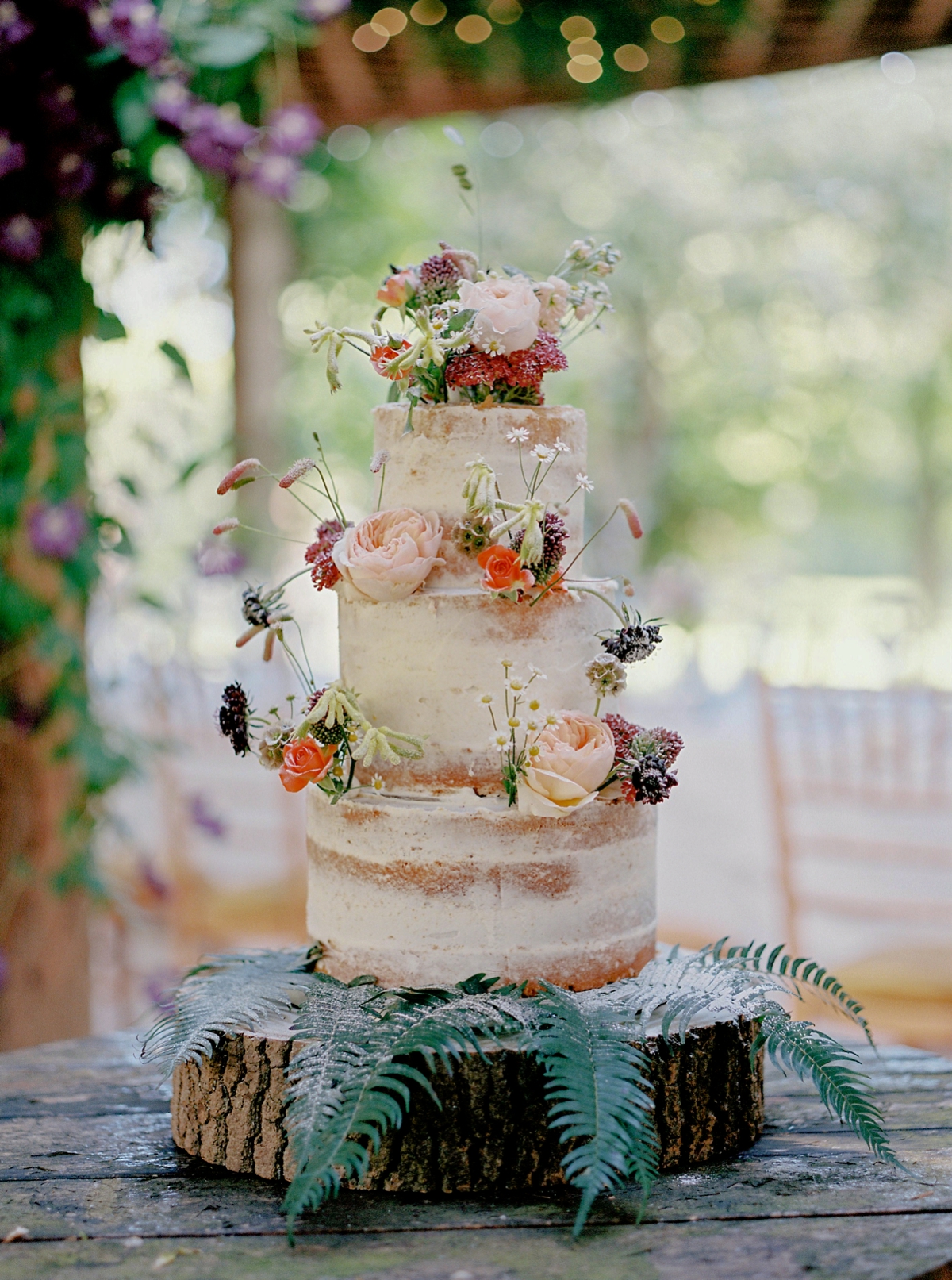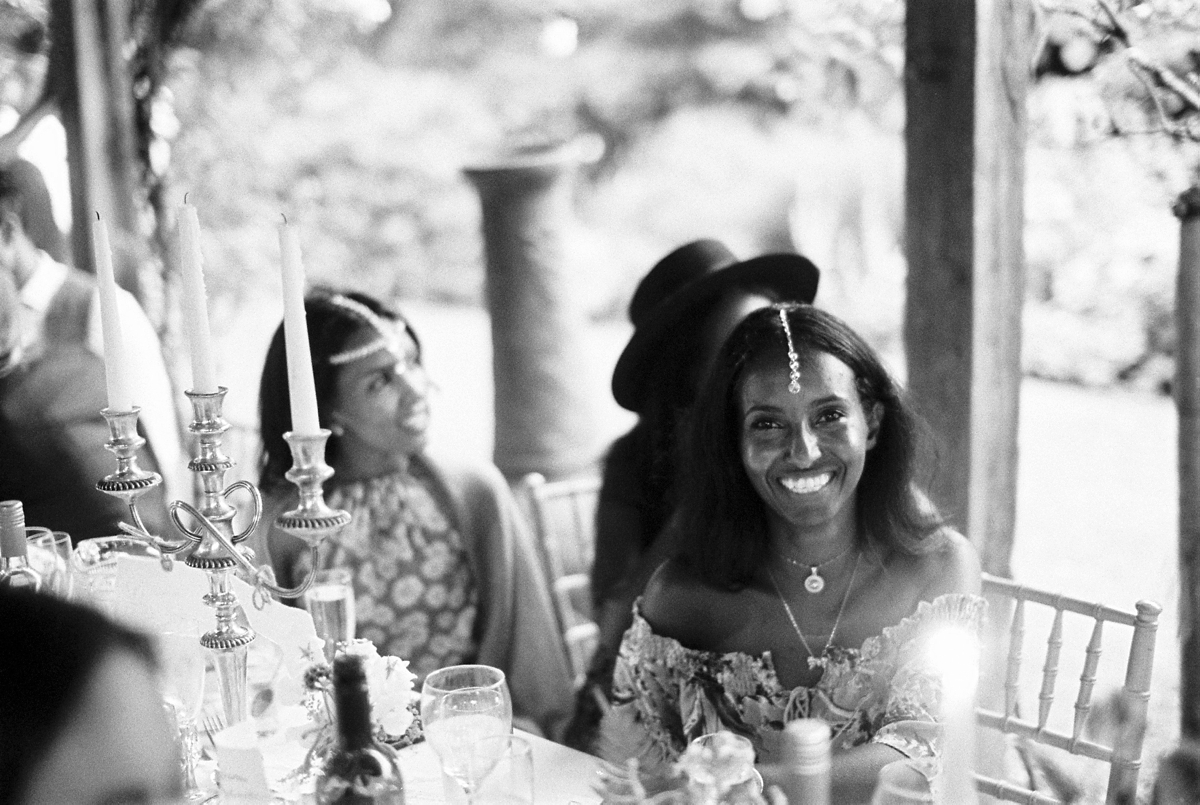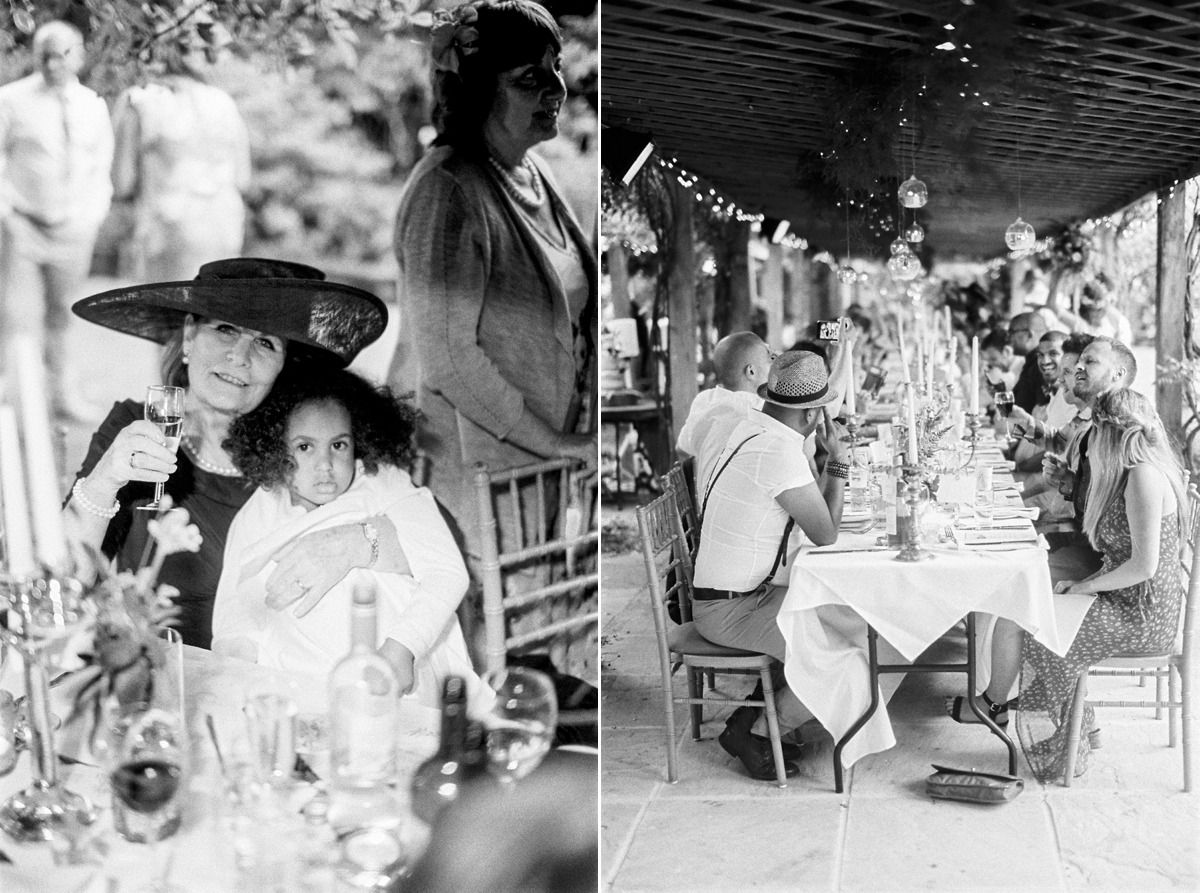 Words of Wedded Wisdom
"Our wedding costed about £28,000 in total. We spent more on the stationery designs than originally planned, but it was worth every penny. We were lucky that we had lots of time to save up and plan our wedding because we got engaged two years before our wedding date."
"My advice would be to not rush into things – you only can do it all once so take your time and enjoy the process!"
That just leaves me to say a huge thank you to Lisanne, Andre and Ashton Jean-Pierre Photography for allowing us a special insight into this beautiful day. And all of us at Love My Dress would like to say a huge congratulations to the happy newlyweds, who are soon to be parents!
If you're thinking of having an al fresco celebration, we have some truly beautiful outdoor weddings for you to explore in our archives of beautiful weddings, just take a look right here.
With love,
Em x