This time of year is always incredibly exciting for our team at Love My Dress, as we witness an influx of new visitors to the blog, all newly engaged over the festive period, and if that happens to be you, then we would love to congratulate you! Thanks so much for stopping by today.
We've been around since 2009 and have featured many weddings throughout this period (3393 to date, to be exact!).  I still have to pinch myself that we're here, eight whole years after my little idea to 'start a blog' to share my own wedding. Part of the reason we've been able to develop so successfully the past few years is thanks to our partnerships with a carefully selected number of brands, each chosen for their ethics, shared vision and because their ideals align with our own. This is something we take enormous pride in – and it means we can promise you that you will never witness any pushy marketing messages here on Love My Dress. Ever.
One of the brands we're most proud to partner with is Prezola – the UK's largest independent and most popular wedding gift list provider. We adore family-run Prezola.
So much so, that last year, we chose to partner with them 100% exclusively as our recommended British-based wedding gift-list provider. Now, we appreciate that many of you new to the world of weddings, having been recently engaged, might find the concept of a gift list a confusing one….
Lead image by heart full of tea
Images below by Annabel Beeforth
Dinner & side plates by Soho-Home
There may be thoughts like this running through your head; 'Gifts? Who needs gifts! We've been living together for 5 years and already have everything we need', or 'I don't feel comfortable asking our guests for a gift, it seems a little expectant and unnecessary', or even 'the gifts I'd really like are super expensive and I couldn't possibly suggest our guests buy them for us!'.
Ladies, gentleman, we'd like to talk you through the modern approach to gift-listing. By the end of this feature, your mind will be at rest and you'll be skipping off to the Prezola website with a gleeful smile on your face, I promise you.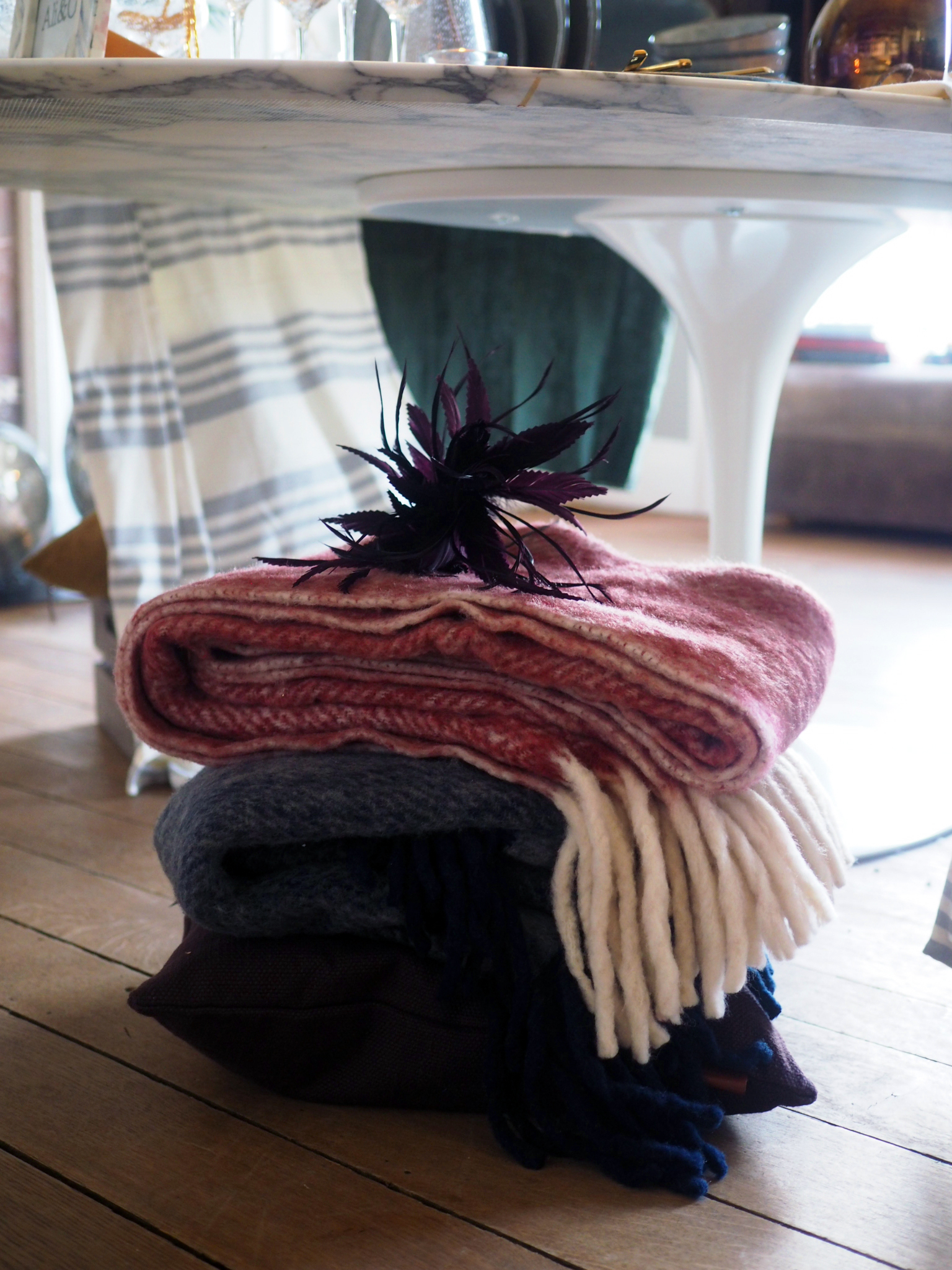 Throws by Ali&Co
– a personal curation of Prezola's finest designs by founder Ali Beaven –
So traditionally, the concept of a wedding gift-list might seem a little stuffy and old-fashioned – you know the drill, you both sit down together what you might have missing from your house that could work out as gifts for your guests to buy?  And there's nothing wrong with that, per se – it's both sensible and practical, but Prezola have completely advanced the concept of a gift list, and introduced brand new and exciting ways of enabling your guests to gift you something meaningful and memorable, and we're going to talk you through a few of these concepts in a moment.
But first, a note on gifting: don't feel awkward about asking for gifts as part of your wedding day celebration. Put yourself in the shoes of being a wedding guest yourself, and now ask yourself, would you rather attend your friend or family members wedding with nothing to gift, or would you prefer to arrive with something lovely to share with them as a token of your well wishes and love? Would you rather have zero clue about what to get as a gift, or have some helpful guidance from the couple themselves around things/items and even experiences that would be 100% appreciated by them?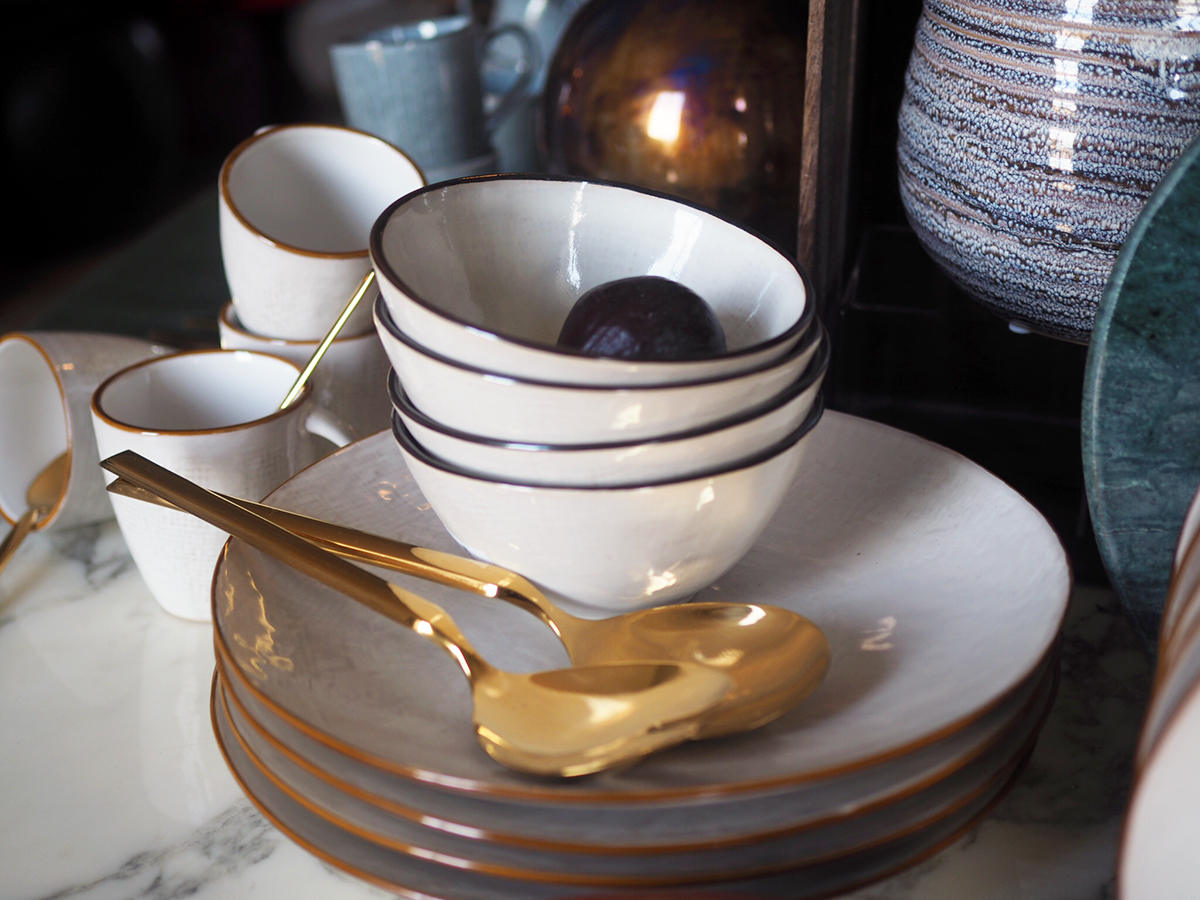 It's a typically British thing to feel bashful about asking for something that is wanted or needed or would be appreciated, but gifting can provide a wonderful opportunity to strengthen and define relations with family and friends. It is an expression of unconditional love, of generosity, of well-wishes.  Try not to get too hung up about the whole 'is it wrong/right' thing and just go with your heart.
Back in December, my husband Philip and I (I realise I sound like the Queen when I say that also my business partner and chief Love My Dress advisor) and I attended a 2018 Preview event hosted by Prezola at the spectacular Titan Barrow House in Bath.  The day had been so thoughtfully planned out and considered, which made the seven hour drive for us more than worth while. It was also a pleasure to meet Prezola founders and married-couple themselves, Ali and Dom.  Ali, Dom and their team were keen to tell us all about their new developments, ways of group gifting, free cash upgrades, new furniture and appliance brands and exclusive new brand partnerships too.
In their Autumn/Winter magazine, Ali talks of her passion for bringing you the best products from the most stylish brands to create an ultimate gift list. With over 50,000 items to choose from, of the many fabulous brands they work with, there is so much choice. But Prezola have worked really hard to curate their gift ideas into helpful categories and suggestions, which make the whole concept of identifying what you'd like to include in your gift list, a most enjoyable pleasure.
Group Gifting
Prezola is now offering 'group gifting' for all products over £100, to help make luxury items more affordable for guests. This means that multiple people can now contribute to the same item to make gifting even easier (and you can get the gifts you really want!). Guests won't be required to negotiate between one another as to who is contributing what – all they  need to is select they item they would like to participate towards the cost of and gift away. Easy! Add new furniture, appliances and gadgets to your list and build the newlywed home of your dreams.
Free Cash Upgrade
For a limited time only, you and your beloved can have cash and gifts all on one list for free. Prezola's Premier Plus account will be free and unlocks all the features on Prezola including honeymoon funds, cash contributions and bespoke gifts along with access to over 50,000 gifts, charity donations, experiences and free standard delivery. Talking of delivery and packaging – did you know that 100% of Prezola packaging is recyclable and sealed with gummed tape, also 100% recyclable?
New Furniture & Appliance Brands
Prezola now have over 50,000 gifts from 500 top brands including new furniture and appliance brands such as Sofa.com, Lombok, Made.com, Smeg, Hotpoint, Siemens, Swoon Editions, Oliver Bonas and more. Perfect for group gifting.
New Exclusive Brands
The Prezola team have been working increibly hard behind the scenes for most of last year, and as a result, a string of exclusive partnerships have been established with leading, trusted and highly covetable brands. These include Graham & Green, Soho Home (praise be to the heavens!), Virgin Experience Days, Eve Sleep, Habitat, Swoon, Mr & Mrs Smith and more.
My favourite of all of these new brand partnerships is Soho Home – a stay at a Soho House hotel is a luxury treat beyond words (anyone visited London's 'The Ned' yet? It is divine!), and that this brilliant brand is now making it's lustworthy hotel style available to all through it's collection of  art, glassware, crockery and soft furnishings is so exciting.
I hope I've given you enough through this feature to start thinking seriously about the concept of the gift list. Planning a wedding can be as big or as little a job as you really want it to be, but for the majority of our readers, it's an affair requiring months of dedicated planning and organisation. Having a service like Prezola can make what could potentially be a time consuming task, a fun and memorable experience. Really, we cannot rave about Prezola enough.
This time next week on Love My Dress, I'll be sharing my very favourite Prezola products all in one handy shopping list for you.
I'd like to thank Ali, Dom and Katherine of team Prezola for hosting such a beautiful day in Bath.
Love Annabel x
Gallery images by heart full of tea & Annabel Beeforth (marked as such)
There are no photos with those IDs or post 681405 does not have any attached images!