Good afternoon lovelies, hope this finds you well. Whilst I have your attention, we have two competitions due to end in the next few days.
First up, we're offering one of you the chance to win a £1,600 wedding photography prize – we're also giving away £1000 towards the purchase of a KATYA KATYA LONDON bridal gown.
The photographs you see on this page today were sent in by photographer Megan Gisborne who recently collaborated with one of our favourite British bridal suppliers, Sheffield based Kate Beaumont.
"My inspiration of the shoot evolved from the Greek Goddess Aphrodite. Goddess of love, desire and beauty. Moisa, tell me the deeds of golden Aphrodite Kypria, who stirs up sweet passion in the gods and subdues the tribes of mortal men and birds that fly in air and all the many creatures that the dry land rears, and all the sea: all these love the deeds of rich-crowned Kythereia."
Photography by Megan Gisborne Photography
"From the very beginning I knew I wanted to create images which were feminine, beautiful and ever so slightly seductive. Aphrodite was born from the sea so this led me to the beach location and apart from being extremely beautiful, she was a very powerful and alluring woman."
"Kate Beaumont's stunning dresses and veils enabled me to emphasise the beautiful female form yet keeping a soft and dreamy feel to the shoot. In particular, the Amaryllis silk dress helped me capture bold and striking silhouettes."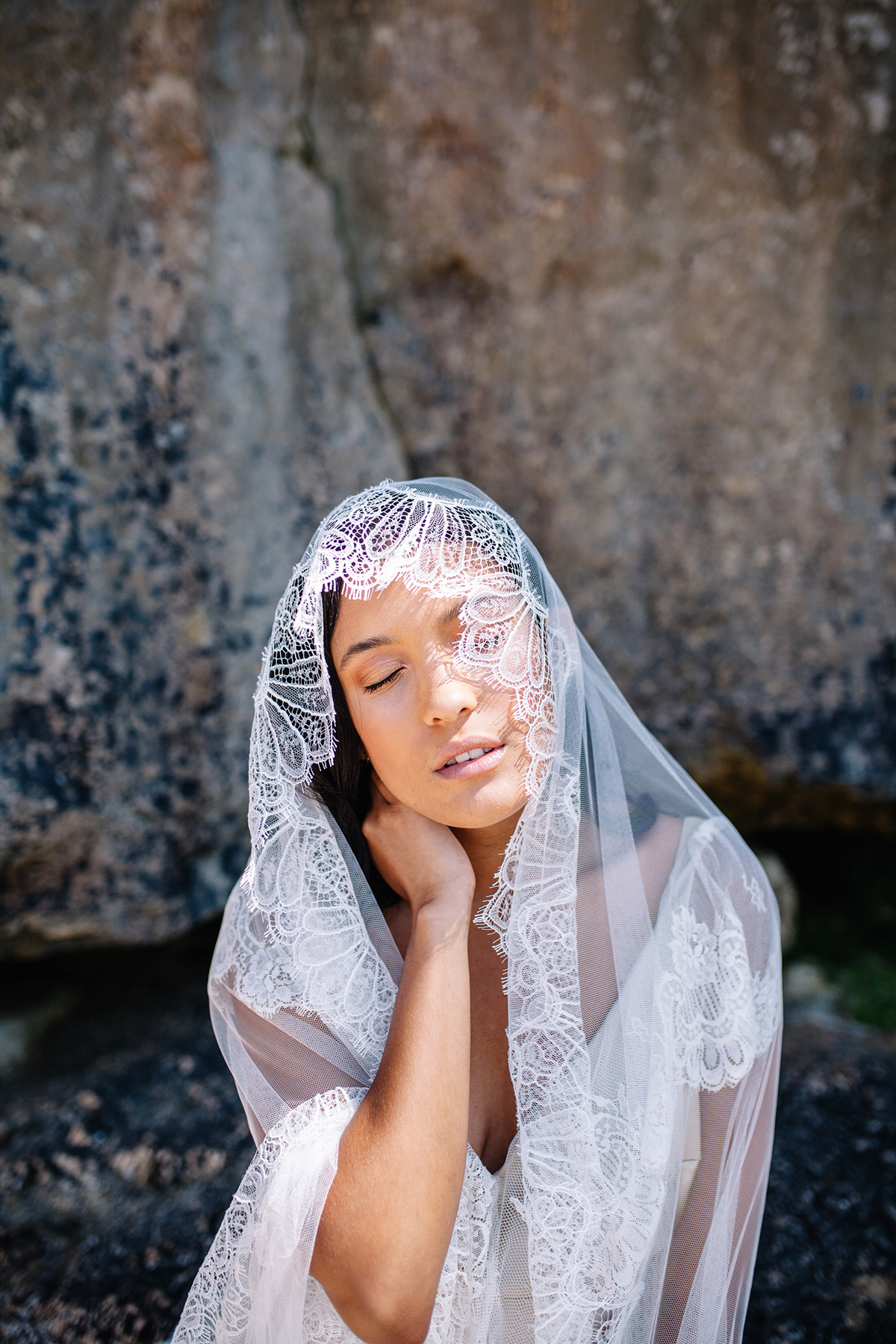 "I wanted the flowers to be feminine and soft but to be structured in a more expressive way. Lydia created the most gorgeous bouquet and flower crown which linked really well to my Grecian Goddess theme. Portia, kept Renie's make up rather simple, with subtle pinks and nudes."