Morning all – now we're not sharing our first real wedding of today until a little later with you. We thought we'd mix things up a little bit and dive straight into beautiful dresses this morning. It's Friday after all, and if you are anything like me, when I was planning my own wedding, my focus on work by Friday was certainly waning and being lured to all the beautiful things online.
One of the things we're incredibly proud of here at Love My Dress is having the opportunity to champion British bridal fashion design. We stand 100% behind these designers working hard and putting their talent towards creating the most beautiful dresses you could wear on your wedding day. One of those designers we so love to support is the darling Naomi Neoh.
These photographs, captured by Zosia Zacharia, beautifully capture the essence of romance that embodies every Naomi Neoh gown.
"This shoot encompasses the romantic and elegant style of bridal wear designer Naomi Neoh and the historical and beautiful city the brand was born in. We never tend to notice what we see every day so it was great to shoot in London locations close to our Pimlico shop and see our dresses in an environment that inspires us daily."
Images by Zosia Zacharia Photography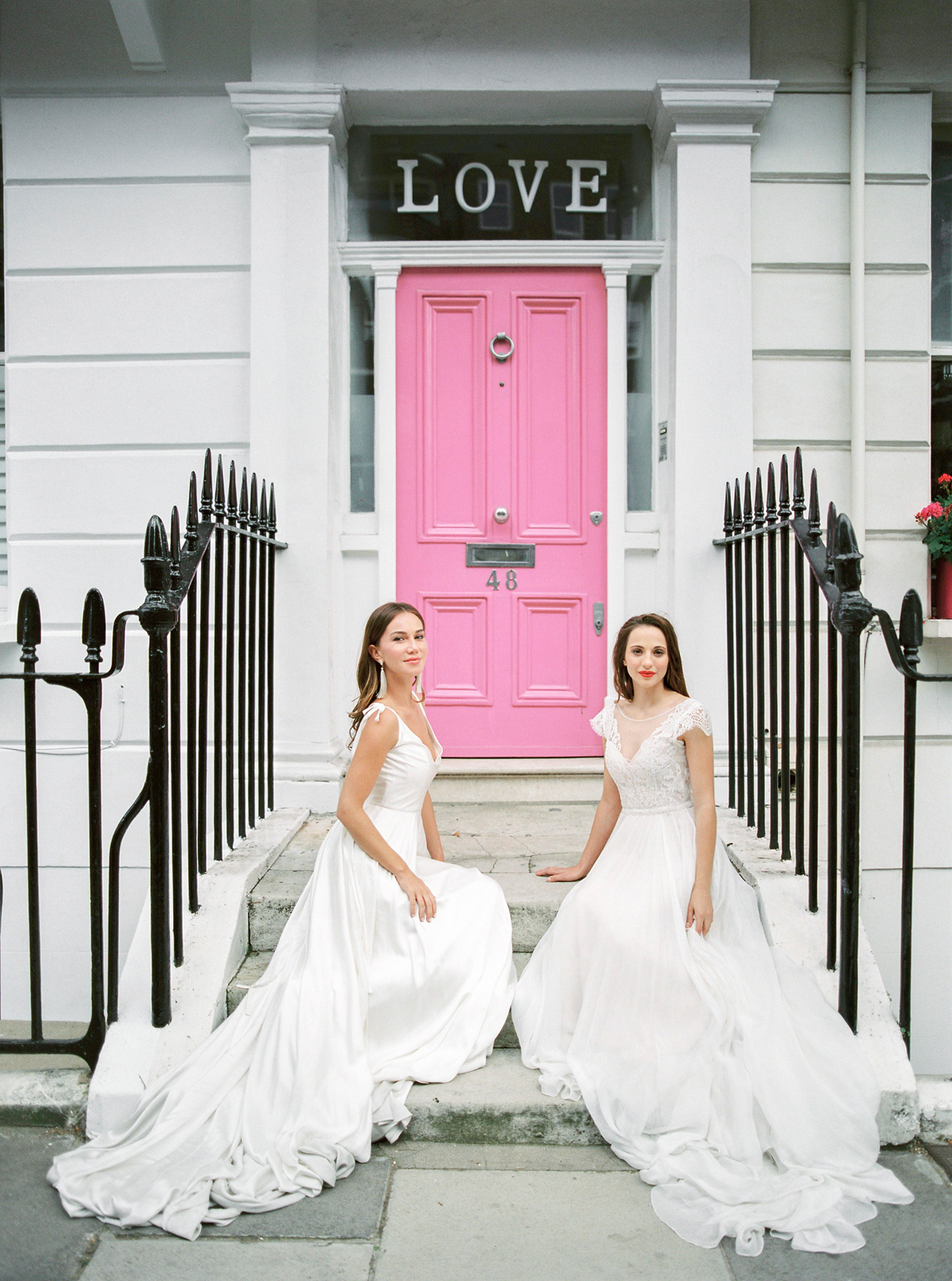 Naomi is well known for using luxurious fabrics that flatter their wearer and drape and float with effortless elegance. These truly are the most divine gowns.
"I design my dresses with both the inside and outside in mind so it helps to create beautiful bridal gowns that are wearable for women of all different body types. The internal corsetry provides that hidden support and creates a smooth silhouette, which makes the bride look and feel confident on her big day, which is so important. I want brides wearing my dresses to feel as amazing as they look in the dress. 
"London is innovative, stylish, elegant and fun and that's exactly what we wanted to capture. Afternoon dwindling sunlight over the bustling capital city, the iconic Tate Britain, the home of art and culture and grand Georgian houses in Pimlico offered the perfect back drop to capture these delicate and ethereal gowns in the city they were created."
There's an interesting back-story to how Naomi came to be a bridal fashion designer too, which you can read about in this interview on Love My Dress…
"I never pictured myself as a wedding dress designer. As a child I always loved sewing and I am obsessed with fabric, but at school I took the sensible route, studied science and aimed for what I call a 'proper job!' I achieved my aim, but life throws you curve balls sometimes. I was a merchandiser for Arcadia group when I found that I had a long-term illness, which turned out to be a genetic illness, Ehlers Danlos syndrome. I could no longer work full time, so I started sewing and a few years later I made my first wedding dress."
The gowns pictured are all from Naomi's most recent Celestial Collection, which you can read more about here…
"The Celestial collection is inspired by the wilderness of the heavens and the natural beauty of the sky. There is so much beauty above our heads every day and at times we never stop to take a moment to take it all in. The natural colours in the sky created by sunrise and sunsets, the twinkling of the stars in the midnight sky and soft floating clouds were the main inspirations behind this collection."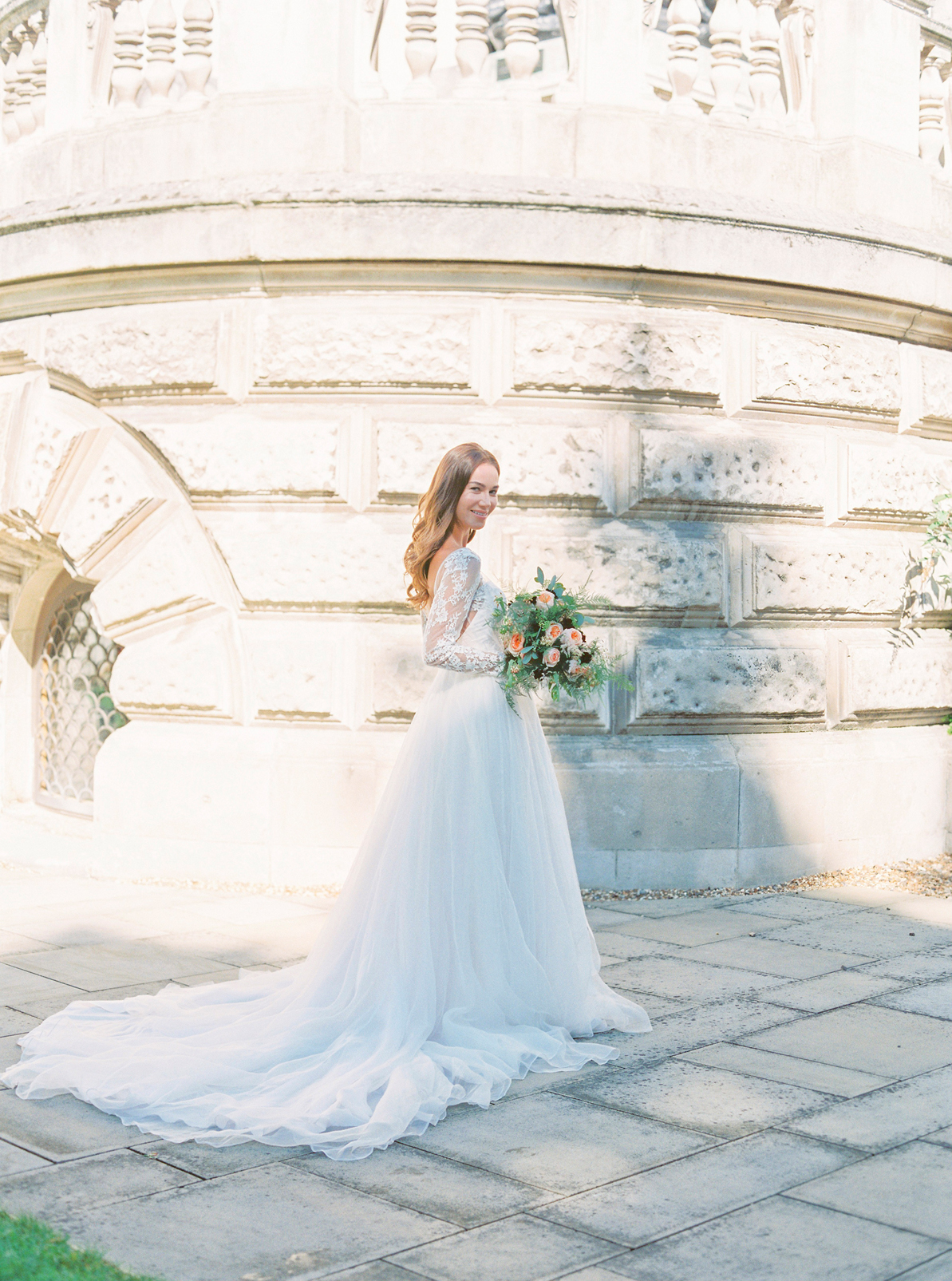 We hope that you love what you see here today readers – Naomi and her team extend a very warm welcome to Love My Dress readers to visit Naomi's beautiful London based boutique, which you will find located at 7, Denbigh Street, SW1V 2HF (the nearest tube stations are Victoria and Pimlico).
You can see all Naomi Neoh related features, including real weddings, via this link.
Our love and thanks to photographer Zosia Zacharia for sharing these images today.
Annabel x