I'm delighted to introduce you to today's couple, Radio plugging business owner James and Restaurant PR business owner Ula were married at the Prince Albert in Camden Town on 4th April.
"We both love London and it seemed fitting for us to have the wedding there. I (James) grew up in a pub and my wife had the genius ideas to get married in one! The pub theme was really important to us, and that was reflected in the food and drink too."
Images by Lucy Little Photography
When it came to the photography, the couple only had one person in mind for the job, and that was Lucy Little.
"There was never any question as to who we would ask to photograph our wedding! Luckily for us we already knew Lucy. We're both massive fans of her work and she had photographed other weddings we'd been to. Our gorgeous photo's speak for themselves really, we love them and would always recommend Lucy to anyone looking for a photographer. She is such a talent and incredibly lovely too."With a local pub as the wedding venue, bride Ula also opted for a non-traditional dress in the form of an utterly stunning long sleeve sheer black Temperley dress paired with Saint Laurent court heels.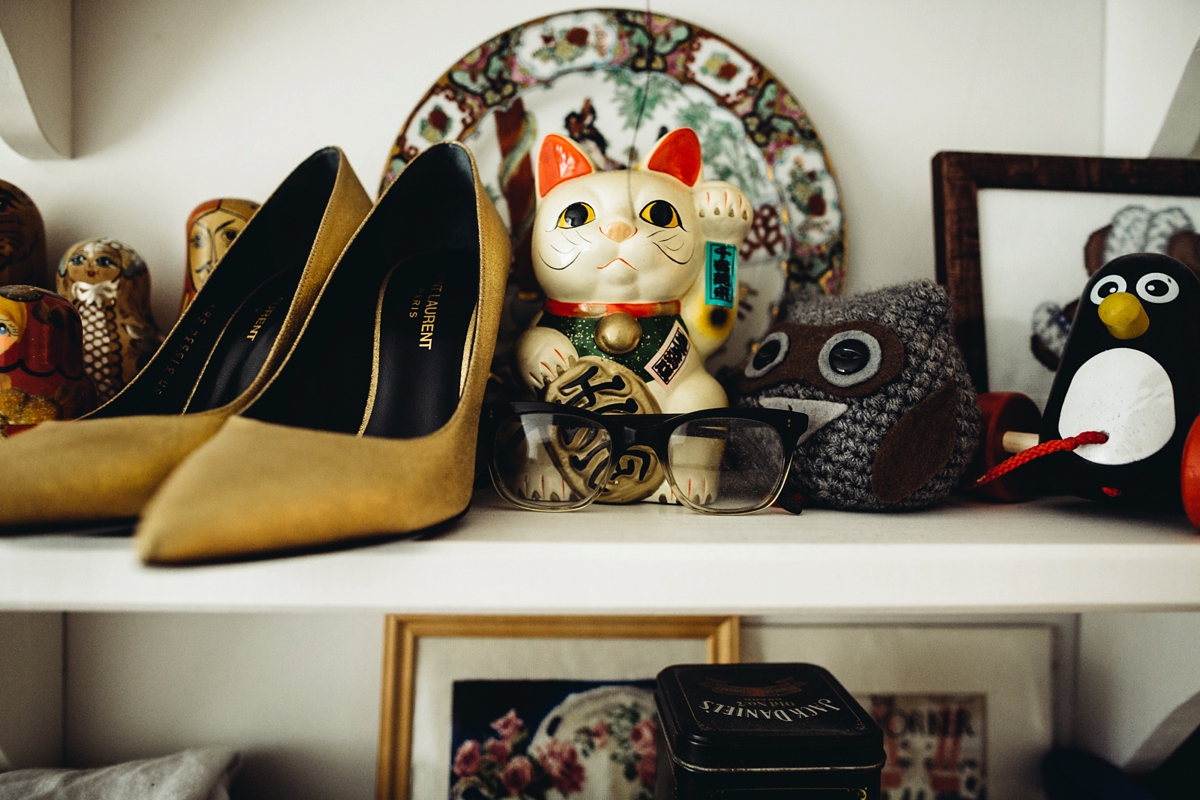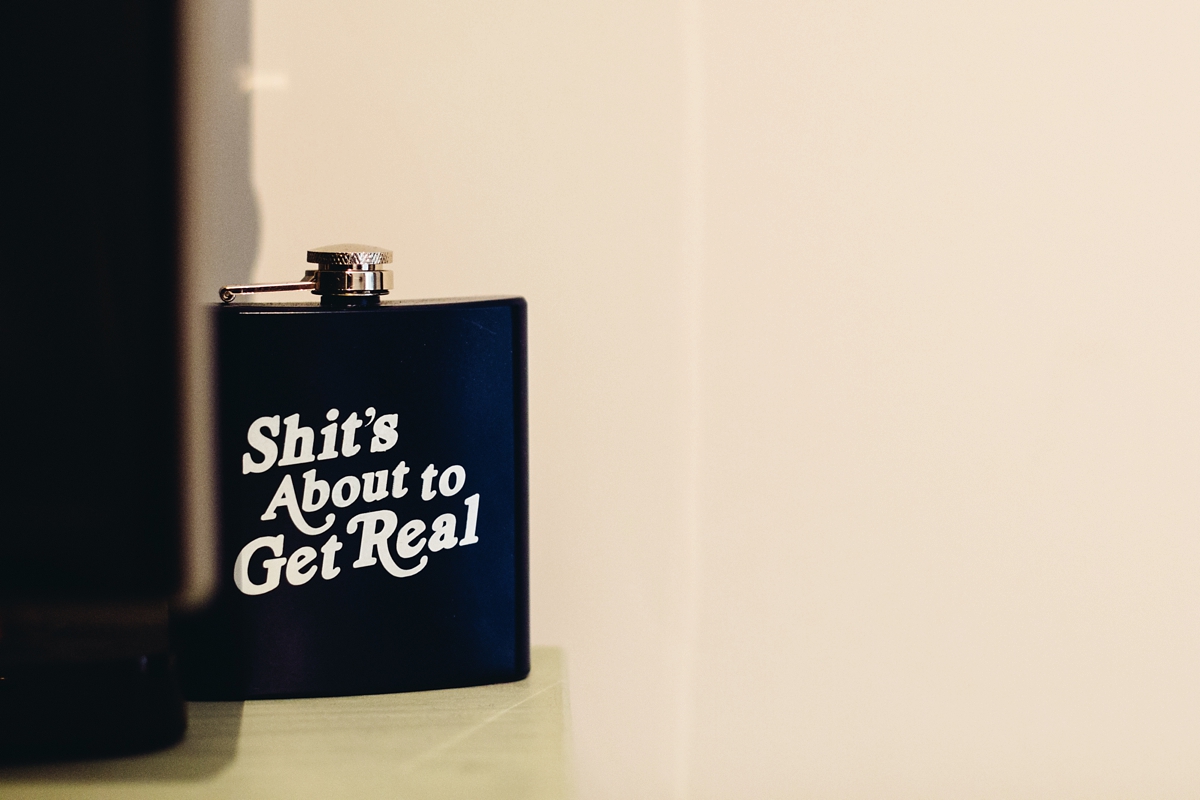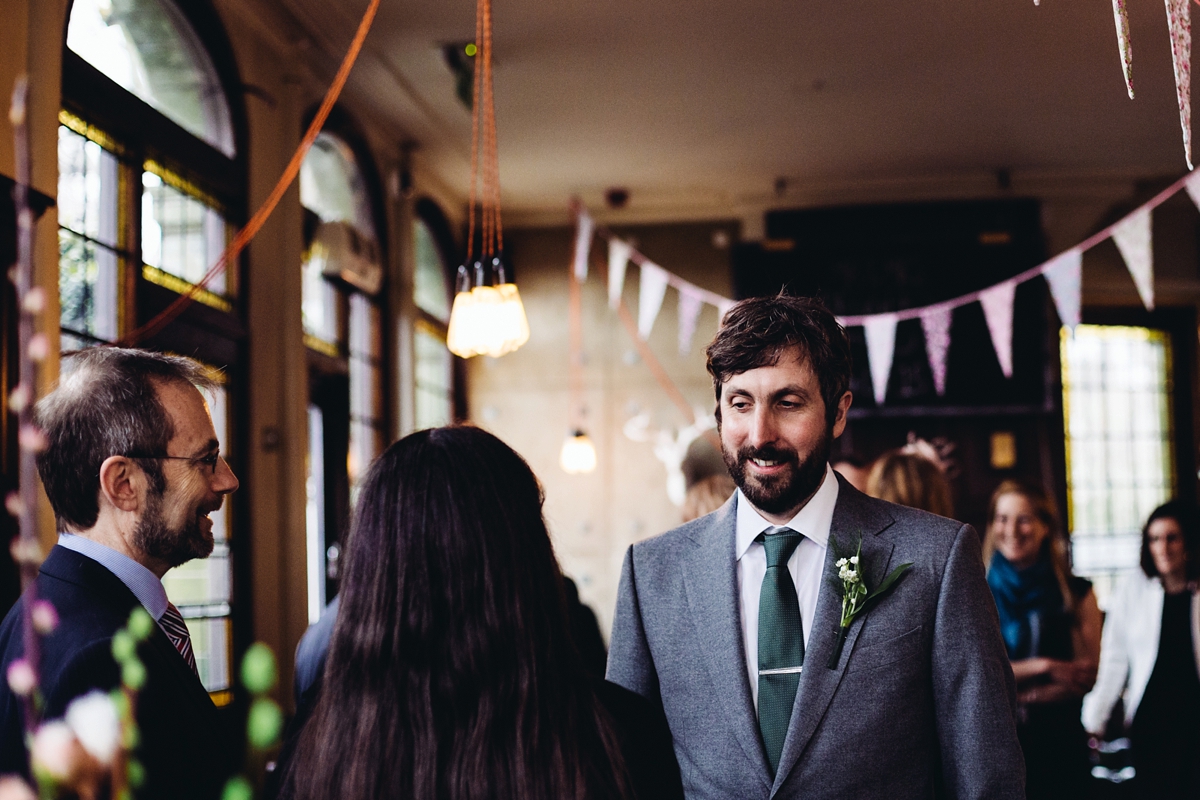 The couple used a typical London taxi as their wedding transport to and from the wedding, and the bride and her mum also created colourful felt flower badges and beeswax candles as the favours for their guests.
Ula's mum played a large role in the day from helping her with the flowers and favours, to walking her down the aisle to an acoustic version of a song close to the couples hearts, played by their friend Will.
"Will was part of the couple that first introduced Ula and I!"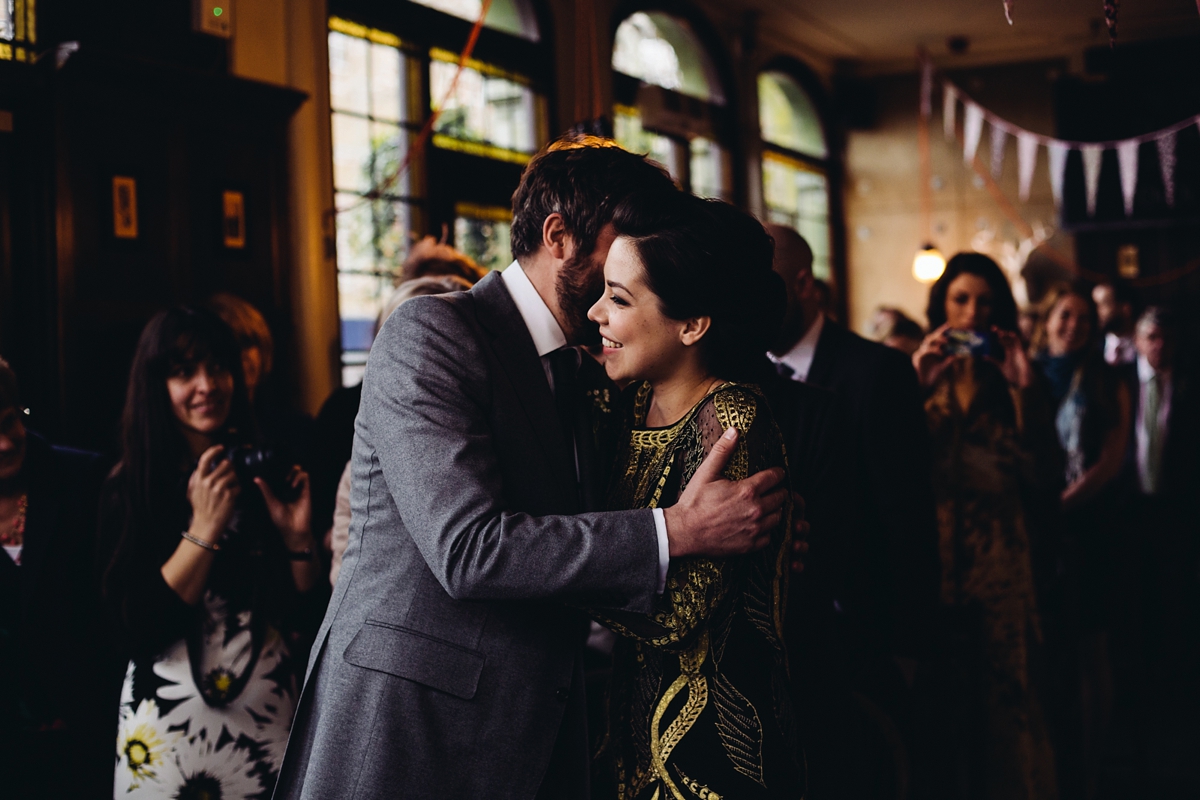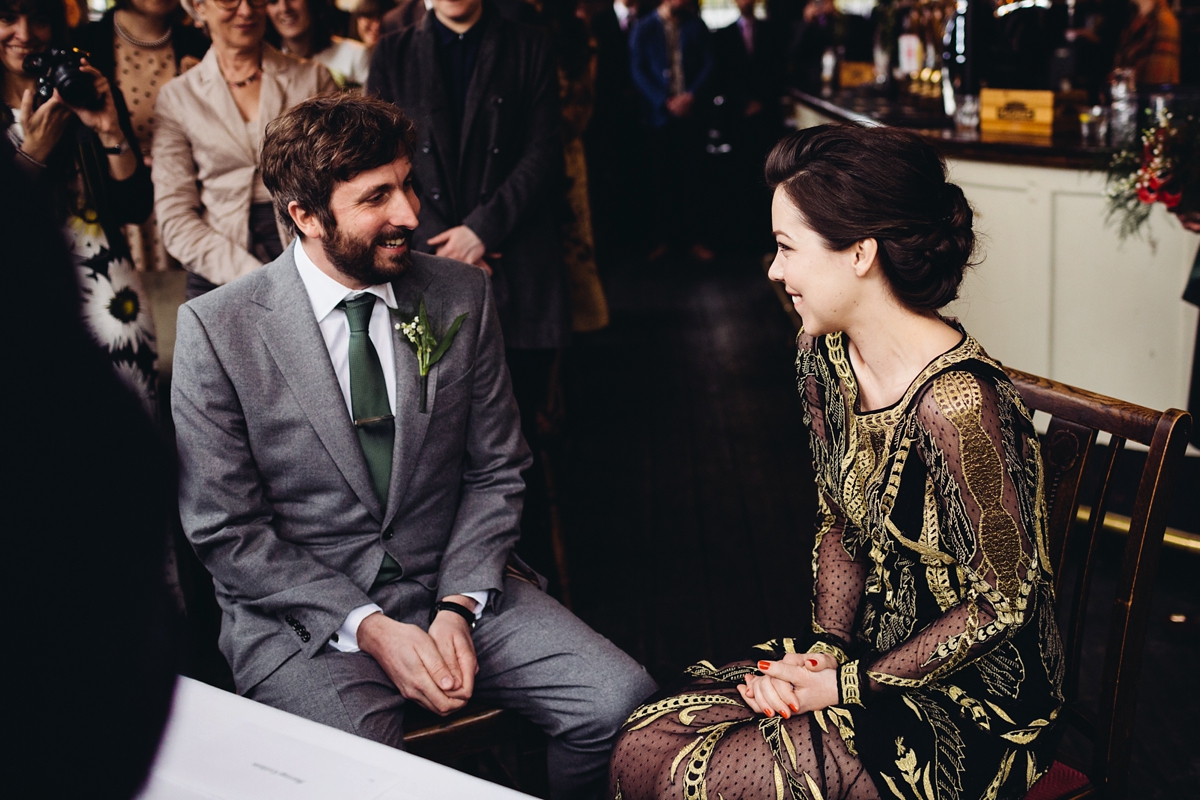 Her bridesmaids wore matching black ASOS dresses in keeping with the black theme, and James's best men each wore a grey two-piece suit from Dunhill, to match the grooms own Dunhill suit. The trio also wore matching silky green ties.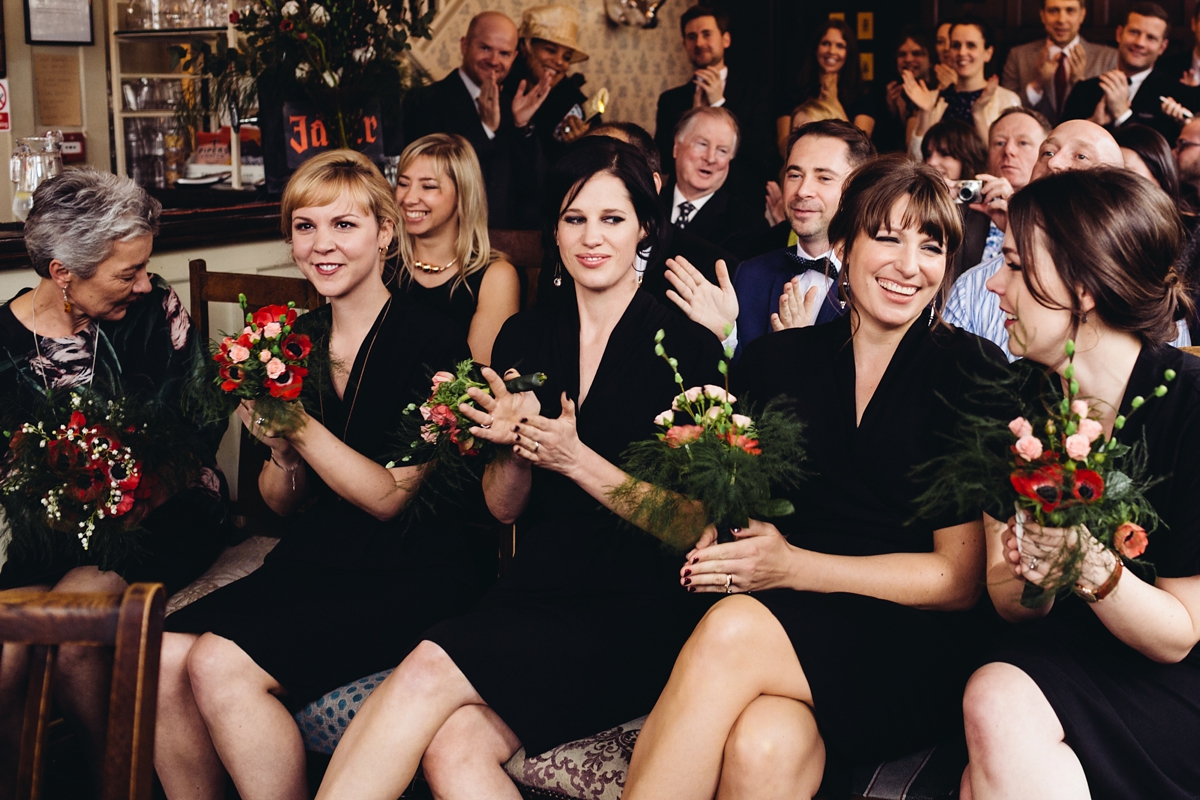 "We met through one of my best friends and my wife's sister who were dating at the time (and are now married too!). They introduced us and we eventually got around to going on a date, at which point we hit it off right away. My wife was born in Poland so I proposed to her in Warsaw, where we then went and bought a ring together. We were engaged for around a year and a half before the wedding."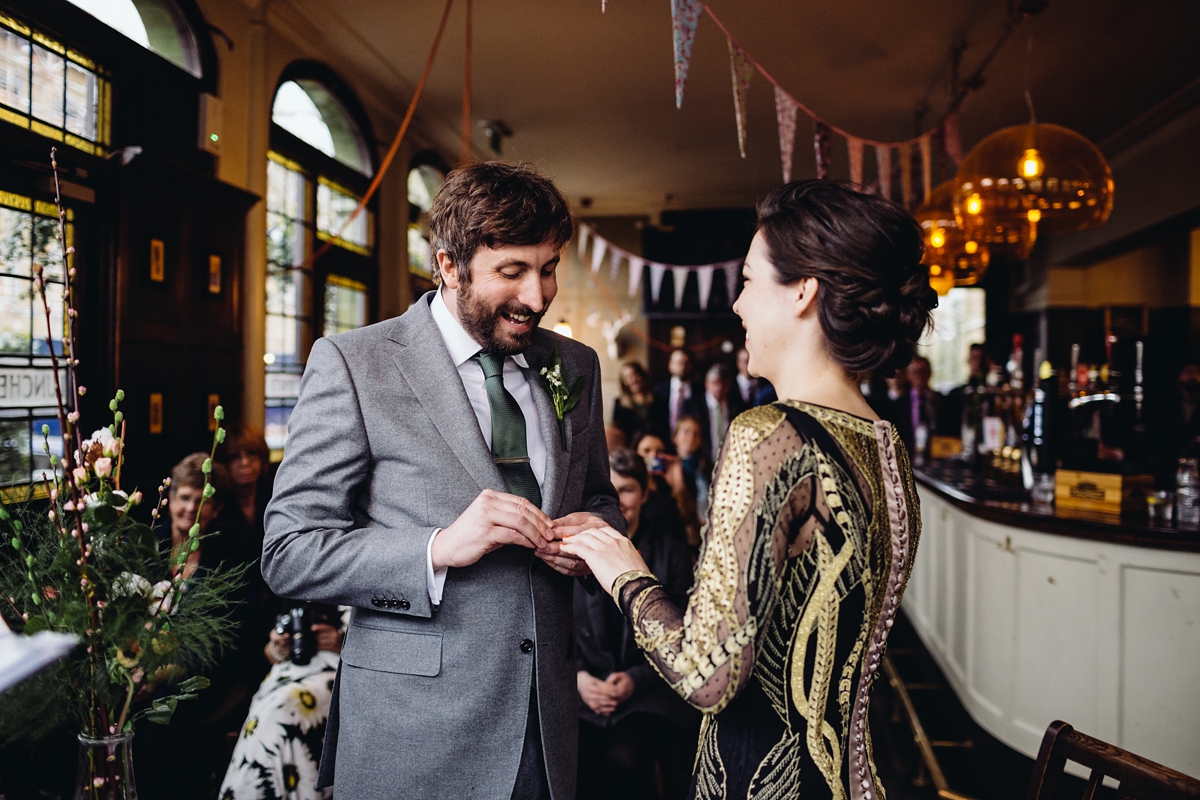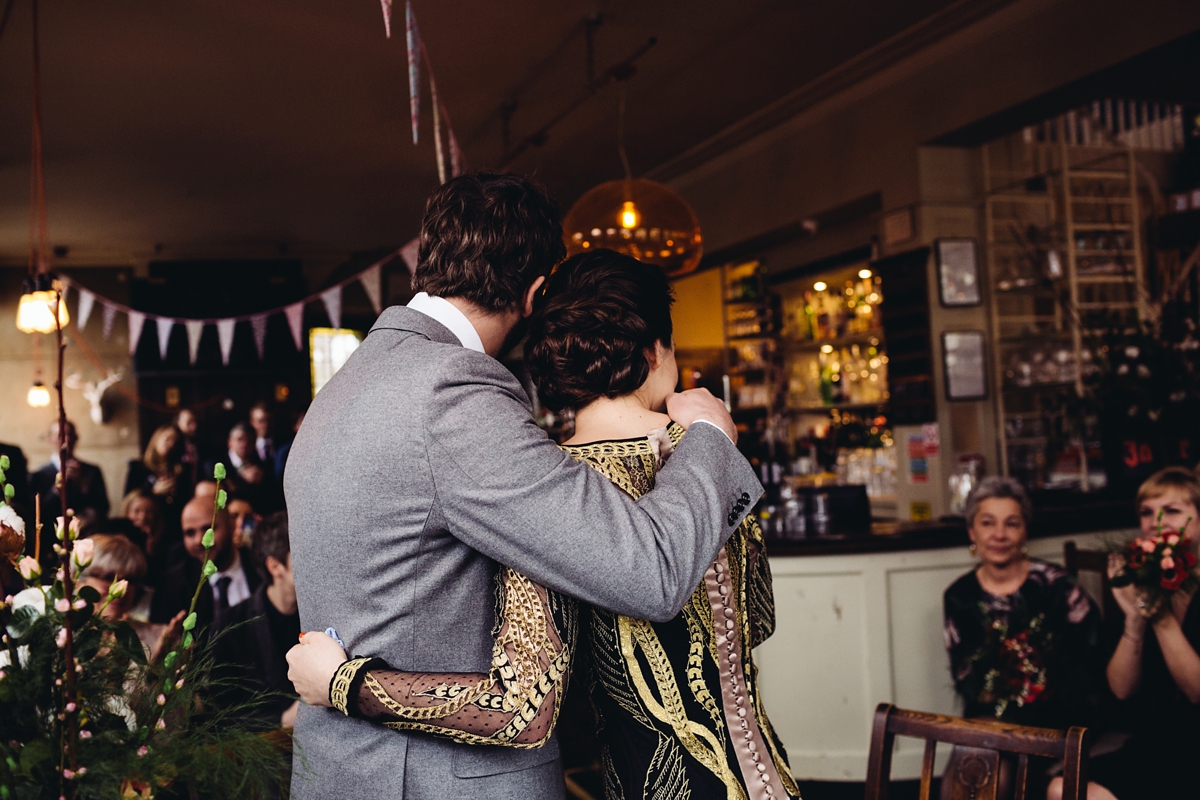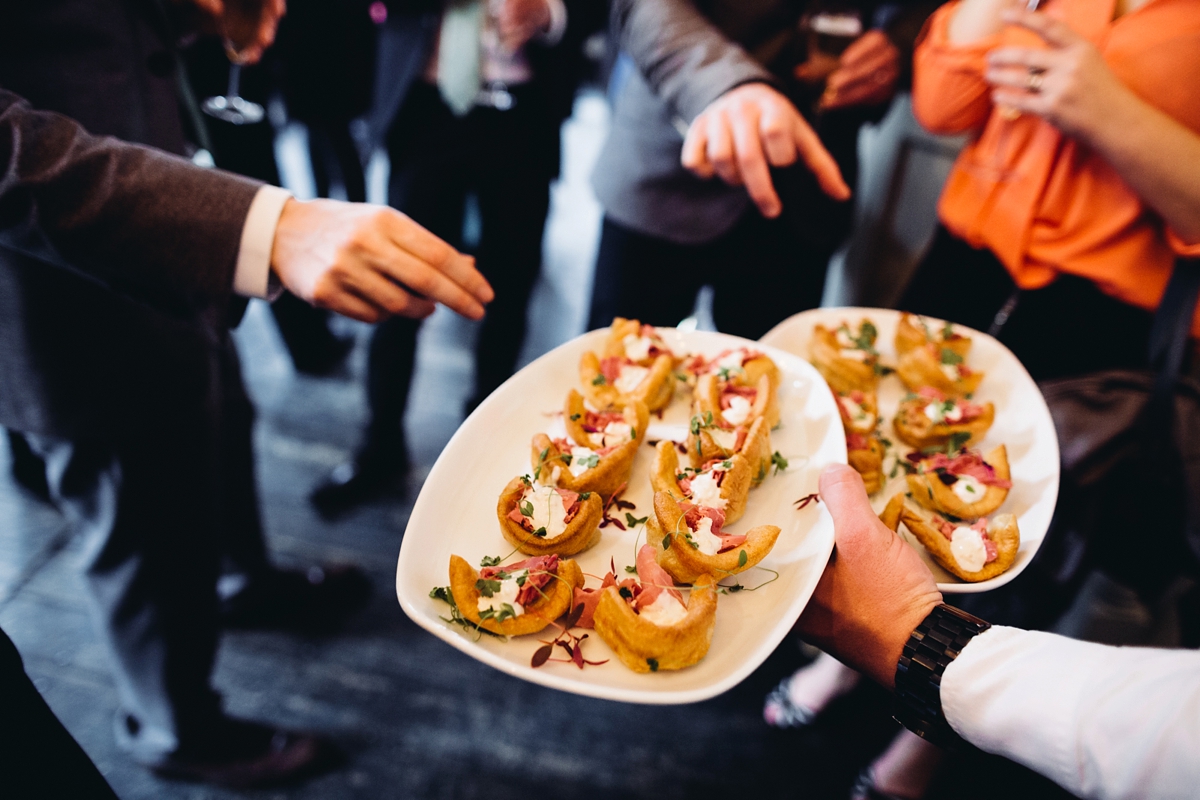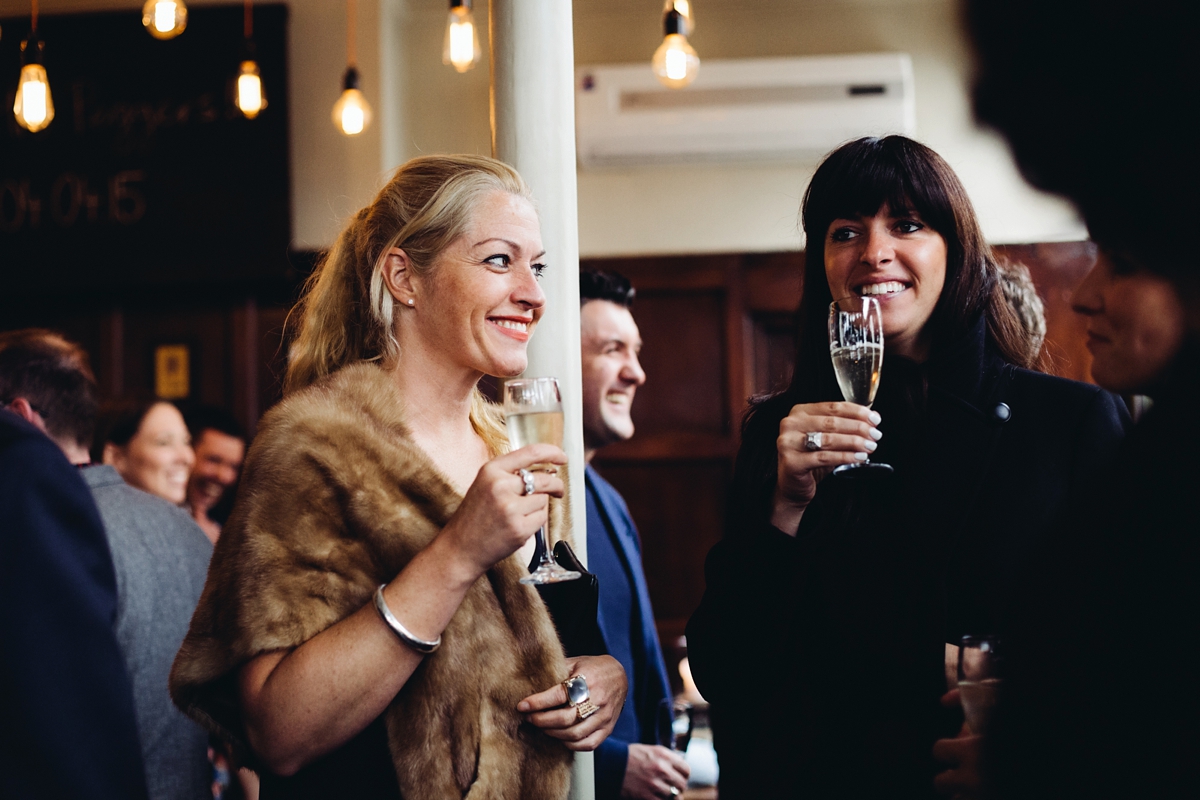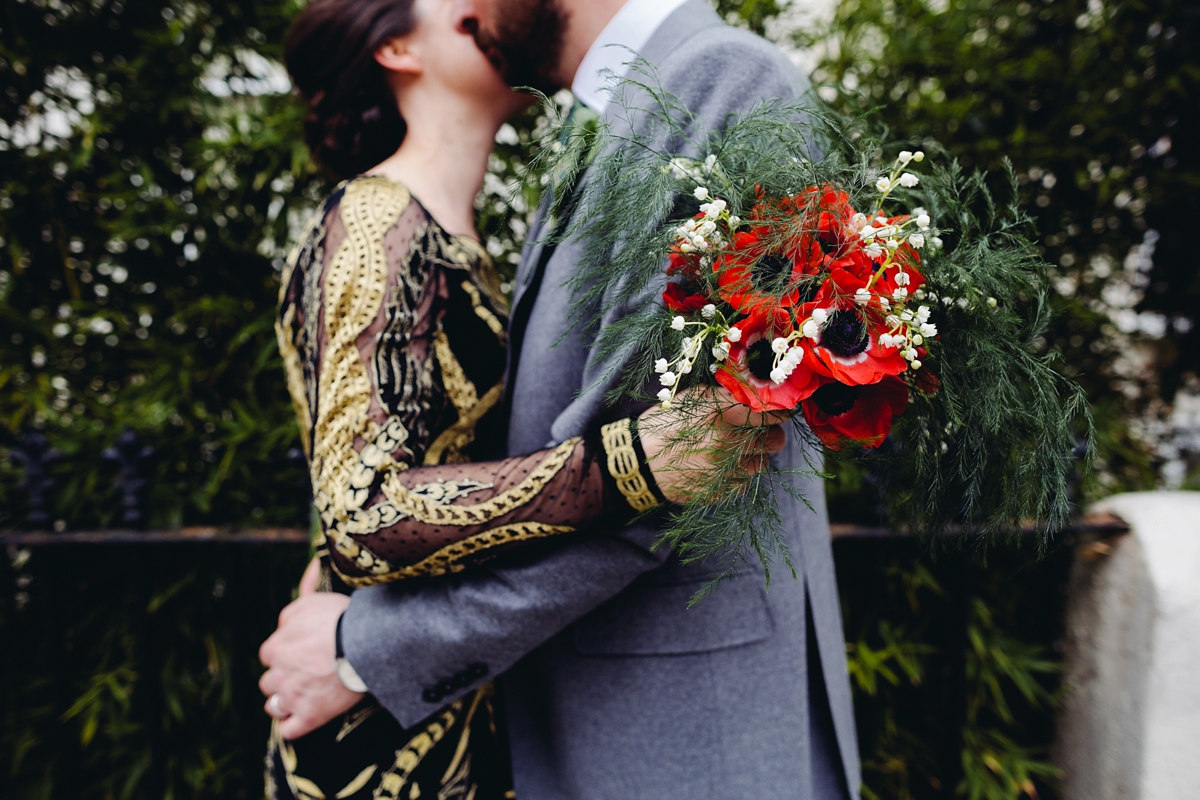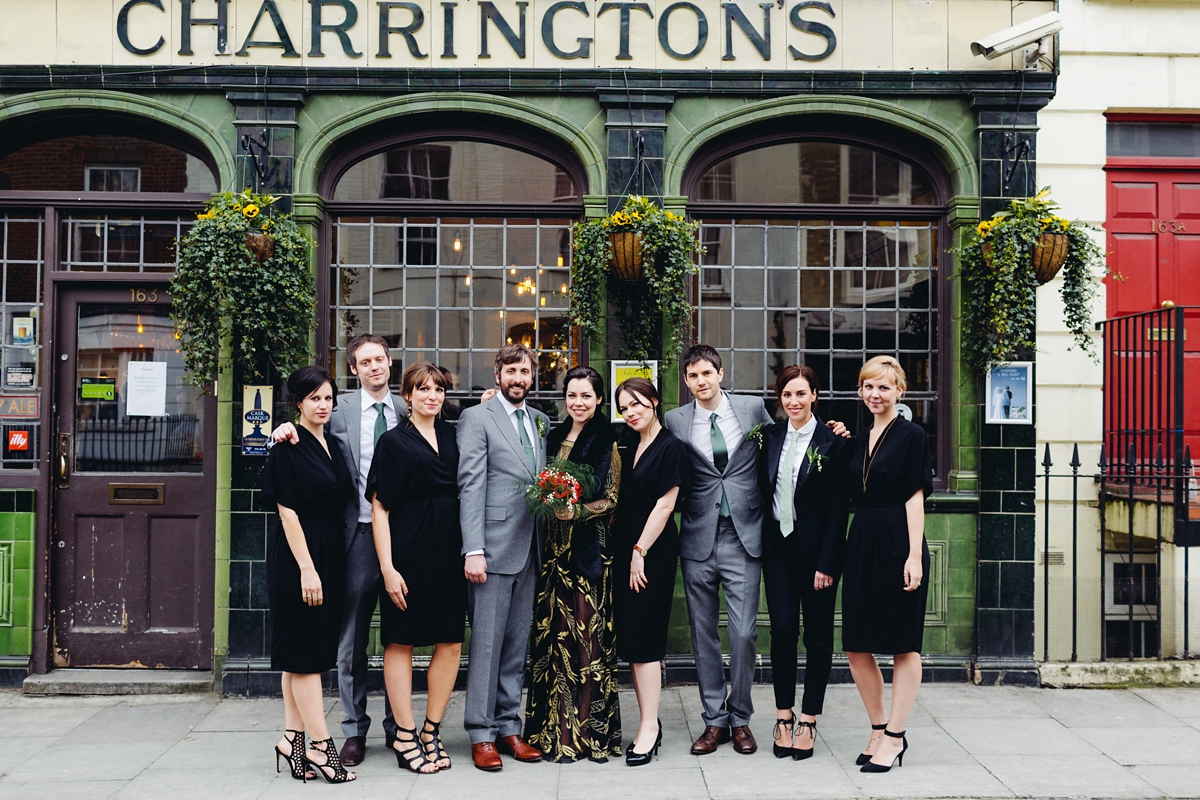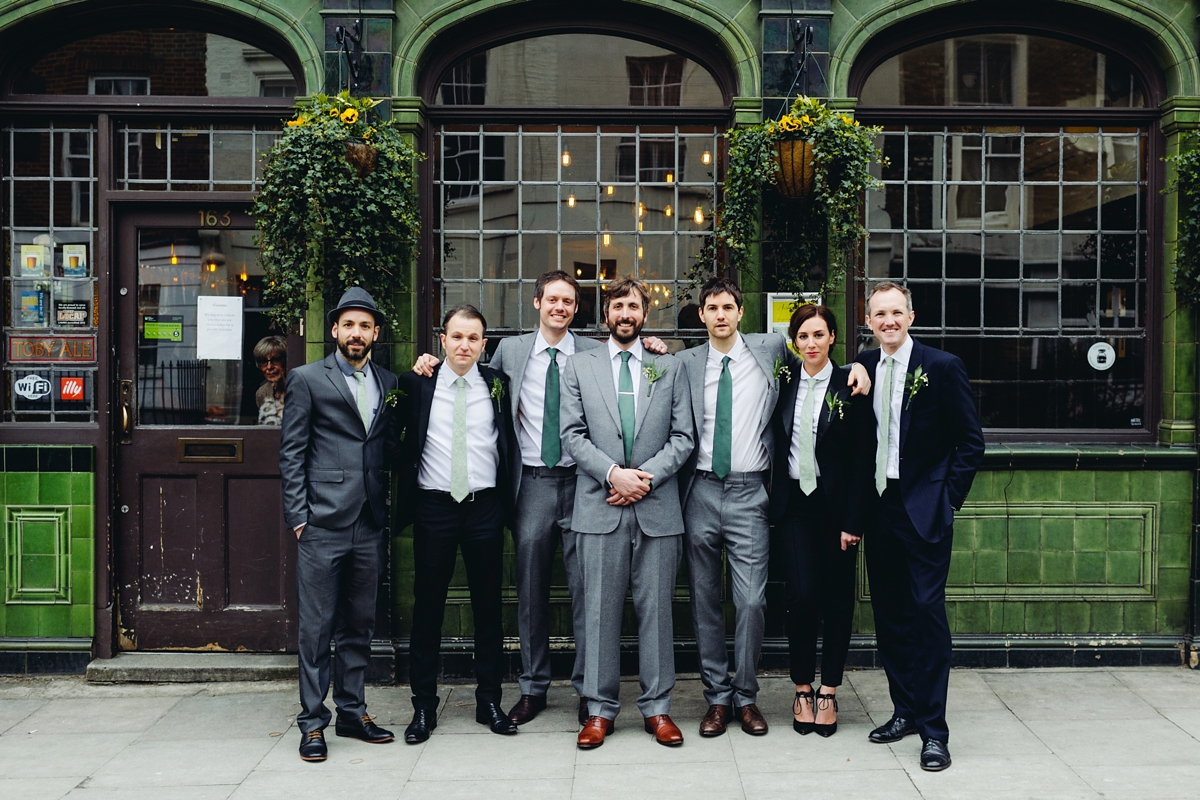 The flowers were all bought from the local market and the floral decor and bouquet were a team effort by the bride, her sister and her mum (and what a wonderful job they did!). Tables were adorned with eucalyptus, soft coral florals and wispy asparagus fern, all presented in assorted jam jars, and the brides gorgeous bouquet was made up of beautifully big poppy flowers and greenery.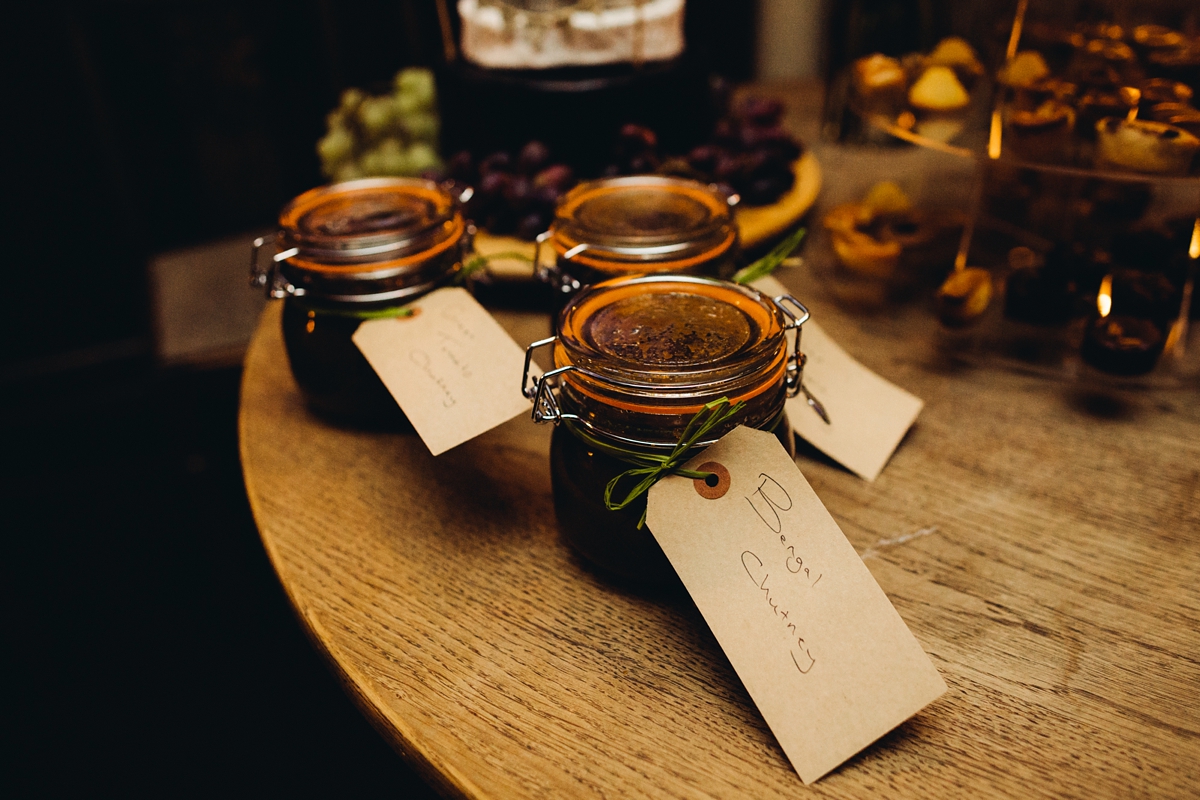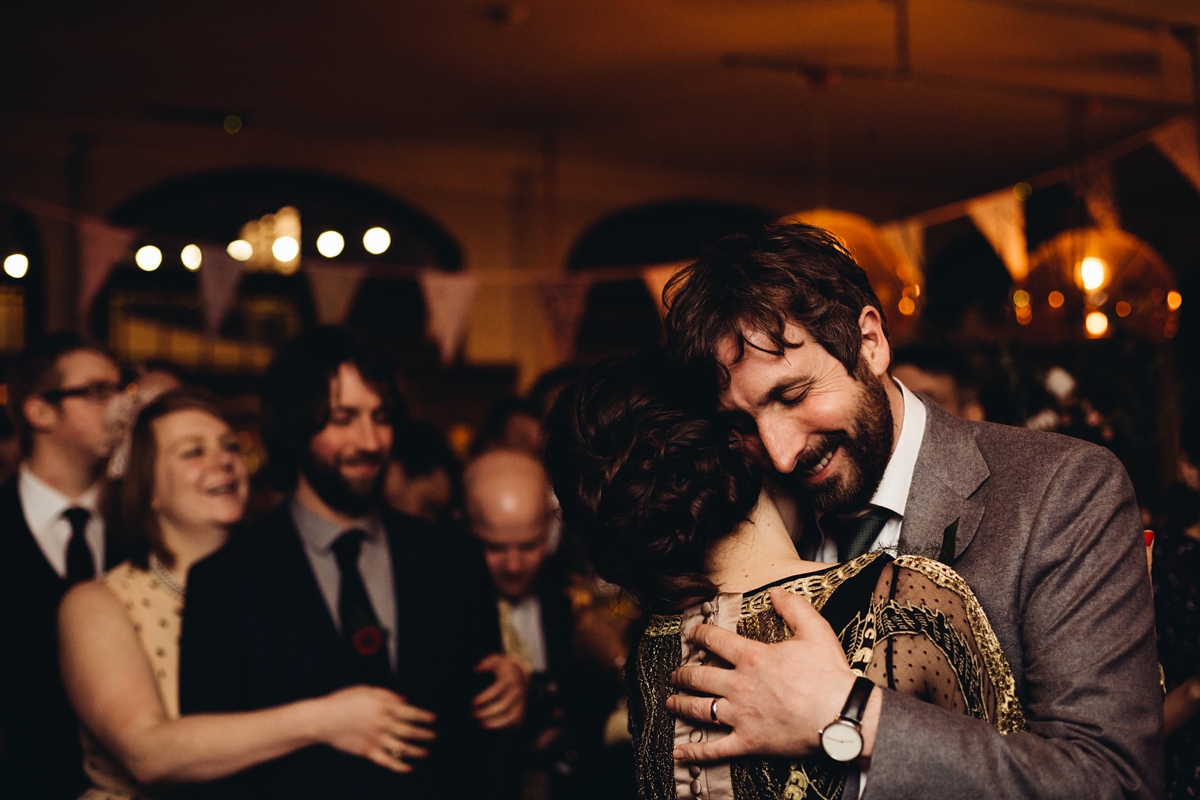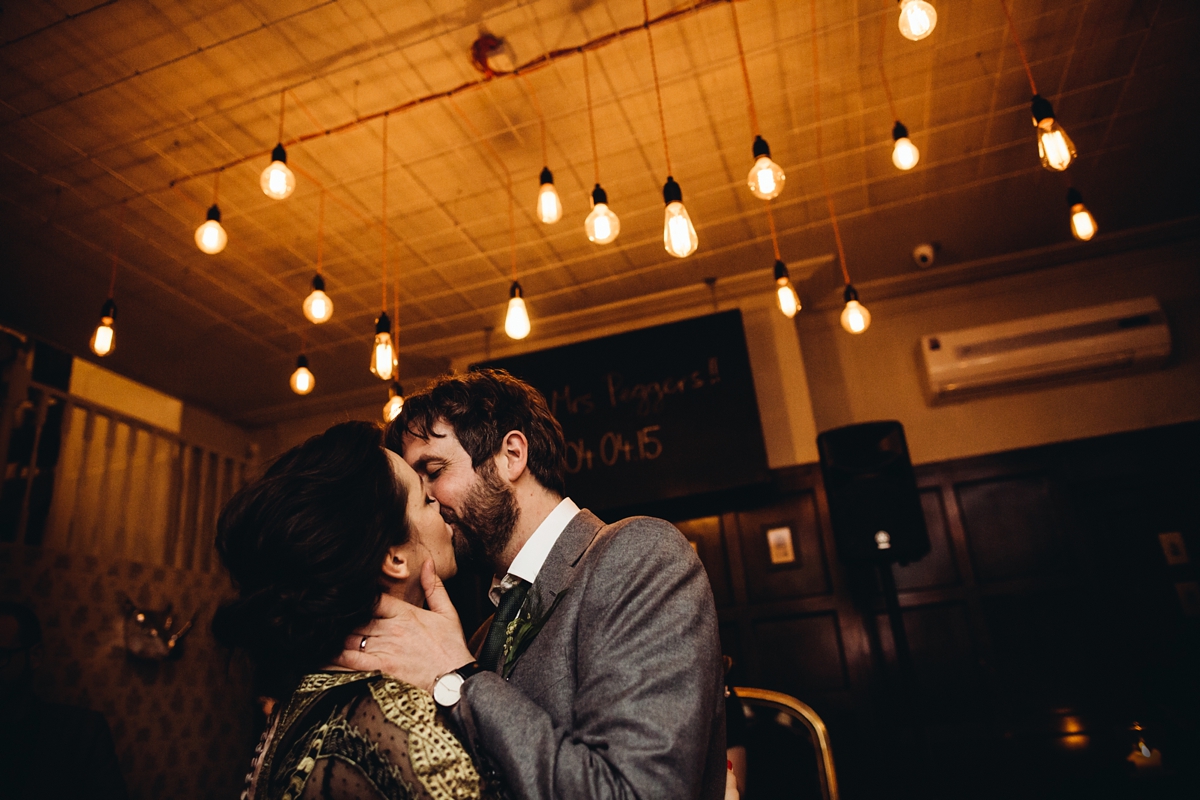 Much love to today's pub-loving couple and a big thank you to Lucy Little for the gorgeous photography.
Until next time…
Much love,
Holly x