And how are you today? I hope you're looking forward to the long Easter weekend and that you've got fabulous things planned. I thought I'd pop along today to give you a little extra something to smile about.
It's a huge treat to share this first look at the new collection from the wonderful wedding dress designer, Dana Bolton. I've loved Dana's modern, boho style wedding dresses for some time now and this latest range, well, it's all kinds of fabulous…
From her studio/showroom in vibrant Muswell Hill, Dana Bolton has created a collection of exquisite boho luxe dresses. Each dress is made with the loveliest high-end laces and silks adding a touch of luxury to the modern designs. Dana prides herself on using pure French Calais laces in her designs and these laces are incredibly soft to touch and add a dreamy tactile quality to your dress.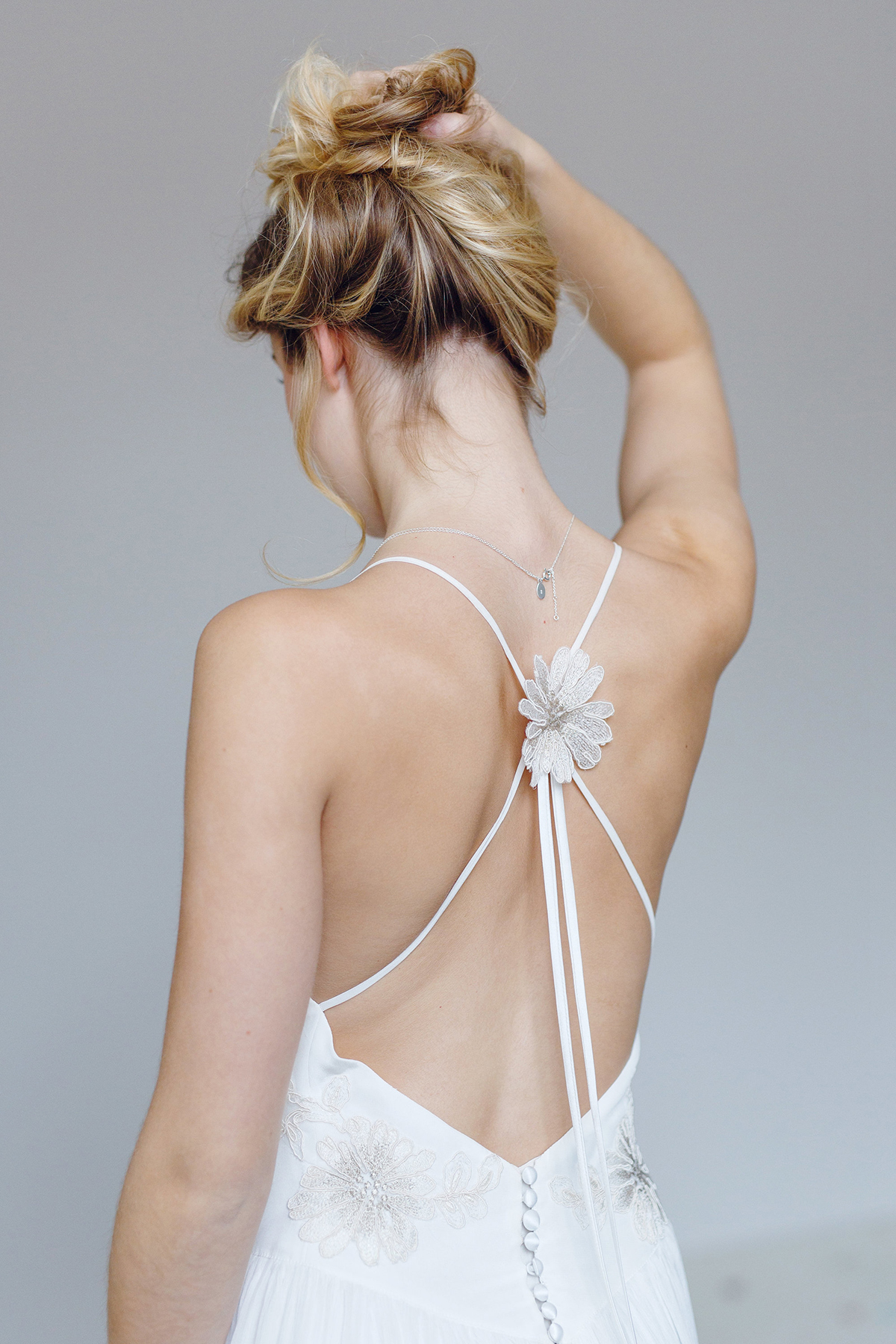 For this new collection, Dana took inspiration from the simple way in which French designers approach their work. There's an ease and an emphasis on brides being able to wear their dresses as an extension of her personal and unique style. I love that Dana has curated a collection that's totally hers. She knows just how much the details matter – the width of a waistband, the number of buttons that run down the back of a gown or the choice of lace edging. The result is just heaven.
"My studio/showroom houses my collection and it's also where I design my dresses. I hold appointments here, lasting around an hour and this is usually plenty of time to try on several designs in a relaxed, unfussy environment. I'd describe it as bijou and full of inspiration!"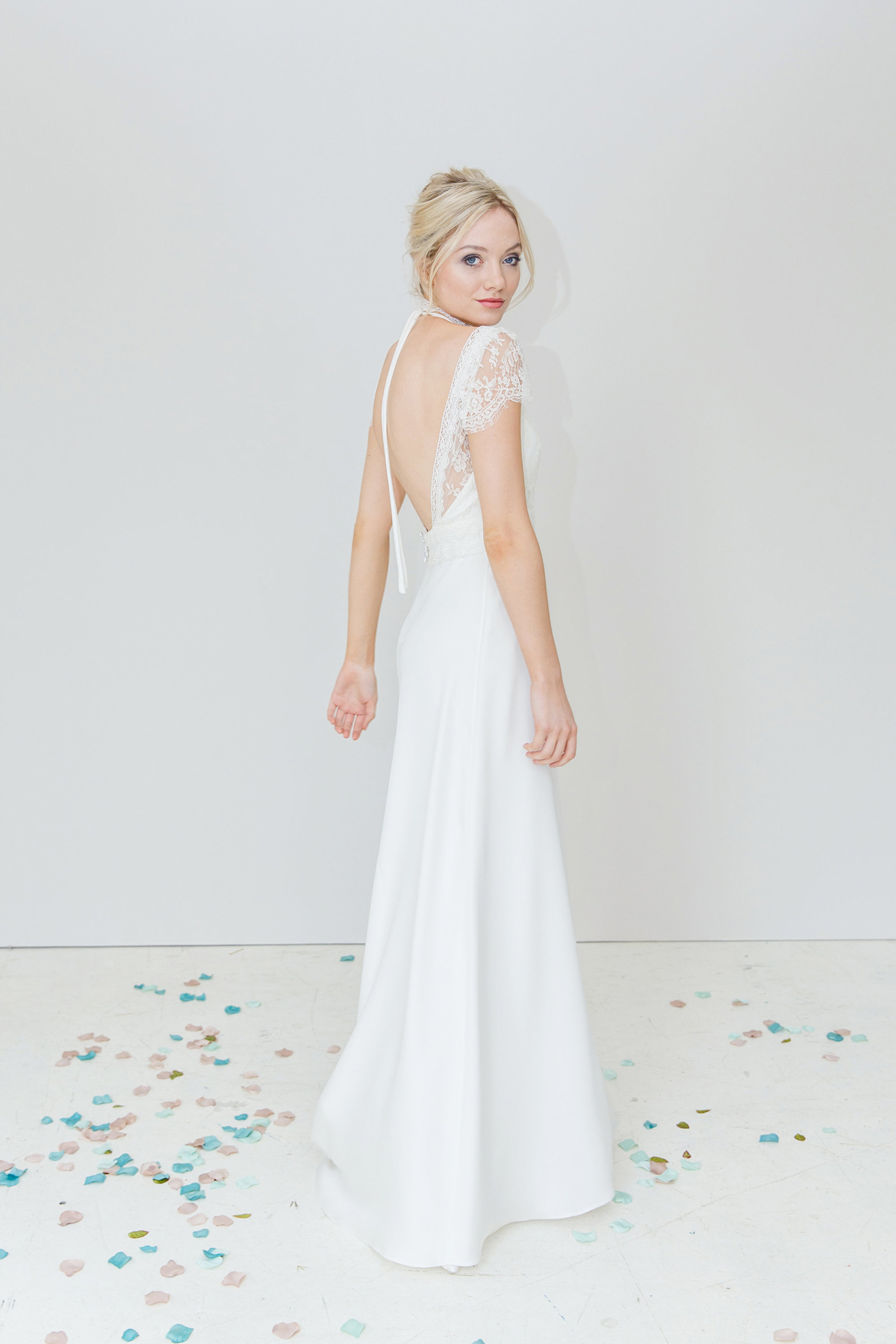 The evolution of this collection is a recent development for Dana. Her worked used to be bespoke only and, whilst this option is still available, most brides now choose from the collection or opt for a semi-bespoke design. A semi-bespoke gown allows you to combine elements from various designs so you have more choice over your dress design.
"My aim is to offer a more personal service, giving you time and space to be sure of your choices. My designs are light, relaxed, modern and easy to wear and they adapt well to a variety of wedding styles and themes. Some brides with a more formal wedding style has successfully combines my informal look into the wedding, choosing to have a comfortable and unstructured dress."
"I've also chosen the use a wonderful matte silk crepe in many of the new styles, which gives a cleaner, more modern and minimal look. I've also added a folksy crochet style trim here and theme for the perfect boho finishing touch. Silk satin still has its place in my collection but I prefer to use it under a lace or silk satin, just to tone down the high shine of the satin."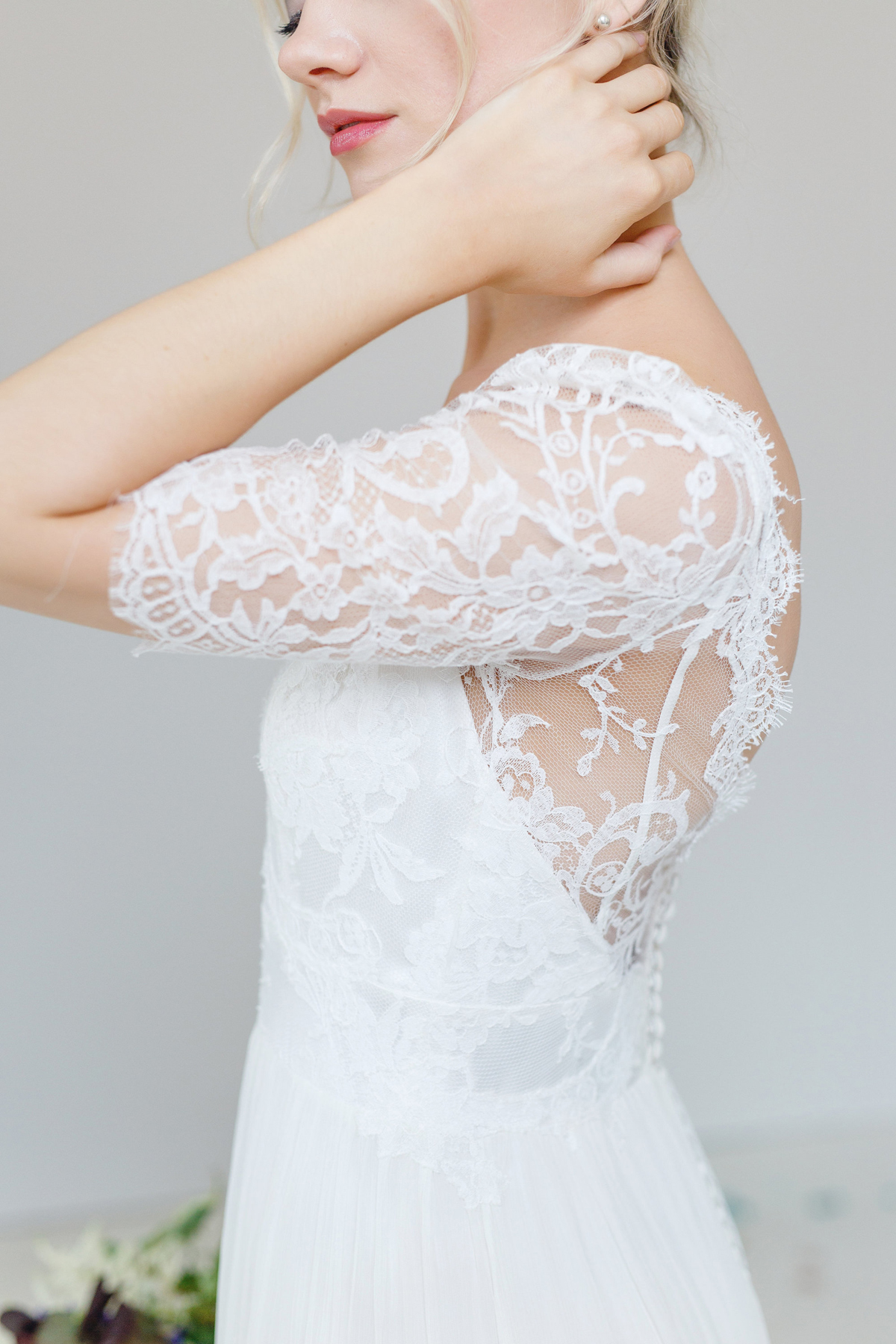 And that's not all. Alongside the key style in the new range, Dana's also developed a gorgeous new collection of separates, which combine three pieces in many different styles. Skirts and simple bodices with a French Calais lace jacket, worn open at the back apart from a few buttons at the neck – stunningly simple to wear and a joy to behold.
And that's true of the entire collection – a joy.
To find out more about the latest collection by Dana Bolton, do take a look at her website. Dana's designs start at £1500 and usually average £2000 to £2500. Samples are often available for sale at around half prices and Dana can ship to anywhere in the world as she can work from accurate measurements and photographs. See, I told you – a joy!
By the way, you can also see a collection of real brides wearing Dana's designs here.
Love Tamryn