Beautiful jewellery is an integral part of any wedding day but it should also be part of your married life too. Today, we're looking at the stunning designs by Emmy London at H.Samuel and sharing the pieces that you'll want to wear not just on the big day itself, but also for the rest of your life.
Now you know just how much love, respect and admiration everyone at Love My Dress has for the fabulous Emmy London and we know how popular Emmy's art-deco inspired shoes and accessories are with you too. From the moment that Emmy London announced a jewellery collaboration with H.Samuel, we were super excited to see how those signature styling cues translated to jewellery and my goodness, we weren't disappointed.
As you might expect, every piece in the Emmy London jewellery collection is exquisitely designed and immaculately crafted. There are the design touches and flourishes that admirers of Emmy London shoes will recognise and these translate perfectly to jewellery. From rings and necklaces to earrings and bracelets, the collection includes much to love.
And the jewellery that you wear on your wedding day really should be something to love. Not only should your bridal accessories continue to make you happy whenever you wear them after the big day but your wedding ring is likely to be on display to the world for years afterwards.
So, let's have a little look at the pieces themselves, shall we? I've picked out some of my favourite designs that you'll love on your wedding day and beyond.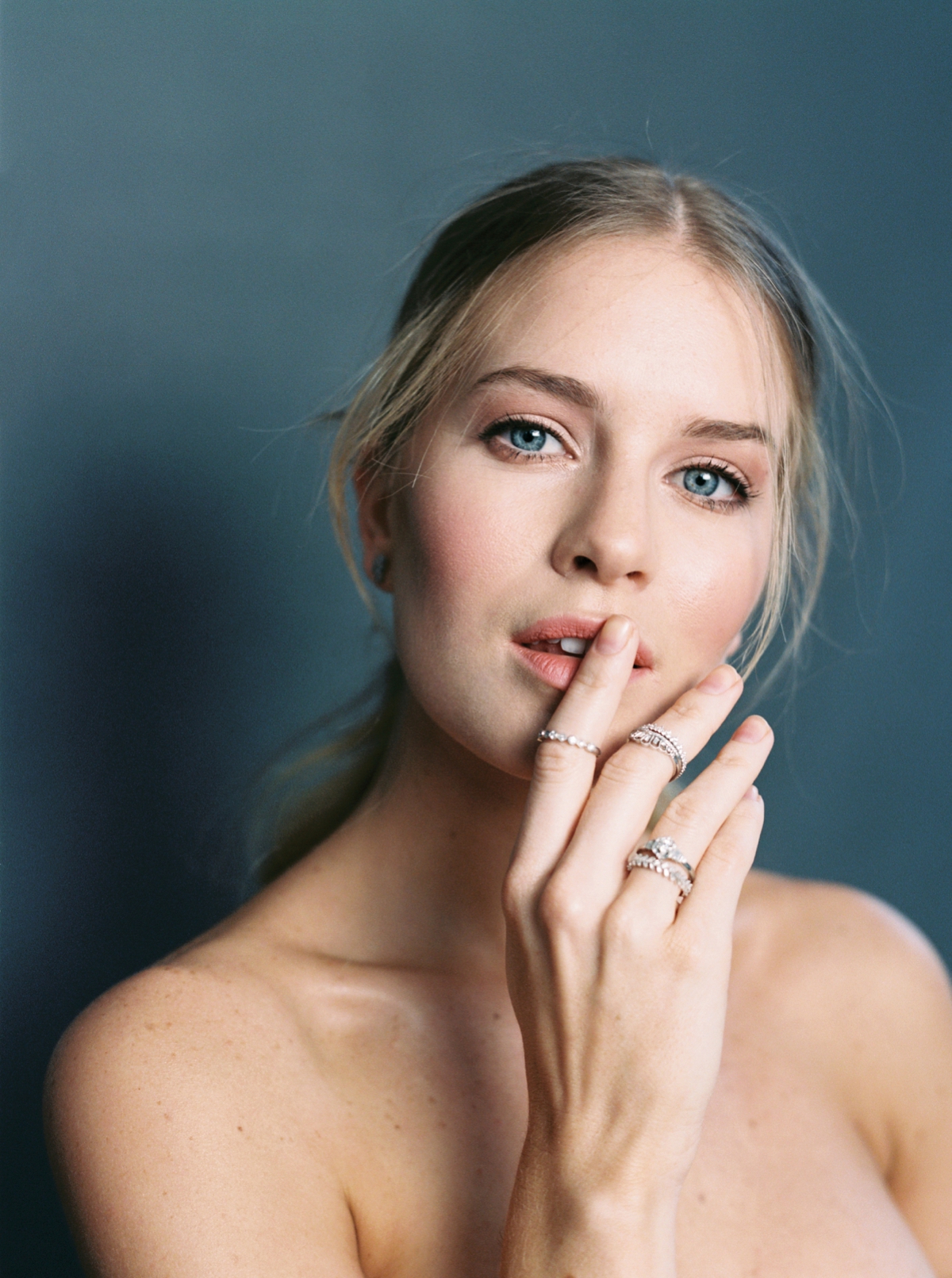 Firstly, I just have to talk about earrings. Earrings are quite definitely my favourite accessory and I wear them every day, even if I'm just sat at my desk writing or walking my dog. I love how special earrings make you feel and can you just imagine how amazing it would be to wear a pair of Emmy London earrings on your big day? I just adore those iconic fan-shaped designs and the super cute round earrings in rose gold. These are pieces that you just know you'd wear time and time again.
Necklaces are another 'wear them every day' accessory and how wonderful would it be to wear your wedding day necklace time and time again? If you wore an Emmy London pendant on your big day, you certainly could add it to any outfit on any occasion post-wedding. Again, the fan designs are just beyond gorgeous but I adore those heart shaped pendants too. I also must mention the shoe pendants too – you could quite literally 'wear' your wedding shoes every day!
Bracelets are becoming more and more popular with brides and with good reason. I love seeing them against a smooth skirt, adding a touch or sparkle or colour and these delicate designs ideal for adding a touch of luxury to any outfit.
Of course, I just have to talk about rings and any feature about wedding day jewellery just wouldn't be complete without a look at the most symbolic item a bride can wear. There's a delightful selection of rings in the Emmy London collection and if you're looking for a wedding ring that's super stylish with a touch of sparkle, you're truly spoilt for choice. I love the diamond set designs, particularly those with elegant milgrain detailing. The baguette cut rings are also beyond beautiful and I would definitely be very tempted by any of the eternity rings too. Choosing just one (or even two!) rings from this collection could be the hardest part of planning your wedding!
As with all things Emmy London, the details are as special as the designs. You'll find a little diamond hidden in each piece and even the boxes that contain your jewellery are just divine. There's a definite feeling of 'heirloom' about these pieces and as well as being jewellery for your wedding day and beyond, your Emmy London jewellery could well be loved beyond your lifetime too.
To find out more about the Emmy London collection at H.Samuel, do take a look at the website.
Love,
Tamryn x