Good morning lovely ones – we're at the start of a brand new week and as is custom, I've picked my favourite wedding we have scheduled for the seven days ahead to kick start the inspiration.
This wedding brought me so much pleasure to write up and prepare to share with you today – the bride, Janice, who you'll find on Instagram at @uniquelychique, and her beau Ryan, tied the knot on 25th July last year at Liverpool's The Isla Gladstone Conservatory – a sun-flooded space that was the perfect backdrop for the couple's blue sky ceremony. The whole day is full of so much joy, so many smiles and genuine moments.
Film by Kennedy Films
https://vimeo.com/252214345
"I love bright colours, so we decided to go for a modern tropical theme. Our florist was amazing, the bright tropical flowers really made the venue look fabulous, we felt as though we were in the Caribbean. I managed to source two large peacock wicker chairs which we used as our seats at our sweet heart table. The tropical theme carried through to our table settings and our wedding cake, where we used fresh tropical flowers. Our seating plan was based one of my favourite films 'Coming to America'."
Images by About Today Photography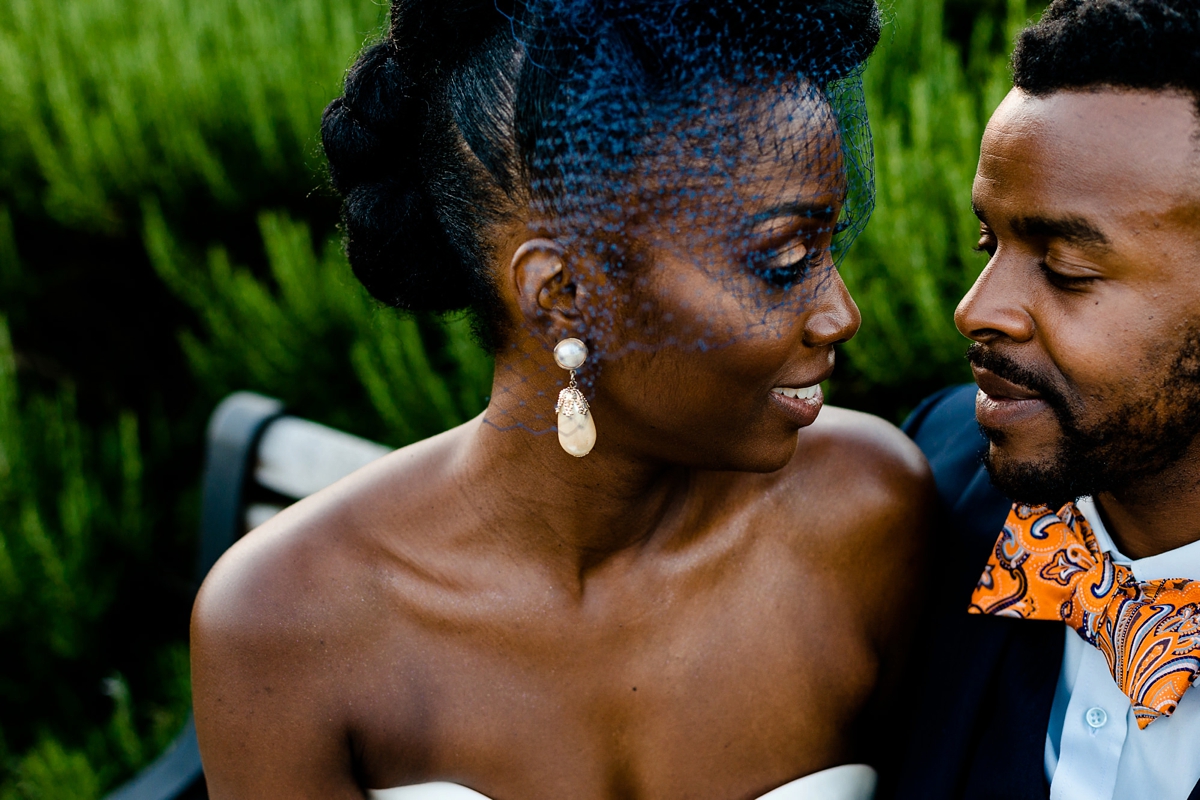 These images have been captured by a photography couple new to Love My Dress, and I adore them. The natural way with which they have documented the joy and tone of the day is simply beautiful and makes me smile.
"Our photographers were the amazing couple Tom and Zoe from 'About Today Photography'. After looking at their website I was excited because their style of photography was exactly what I wanted. They did not disappoint, in fact they exceeded our expectations.""They are very professional and friendly and they had all guests at ease for the whole day. Zoe is very warm , you feel like you've known her for years, Tom is calm and collected and not too bad on the dancefloor!"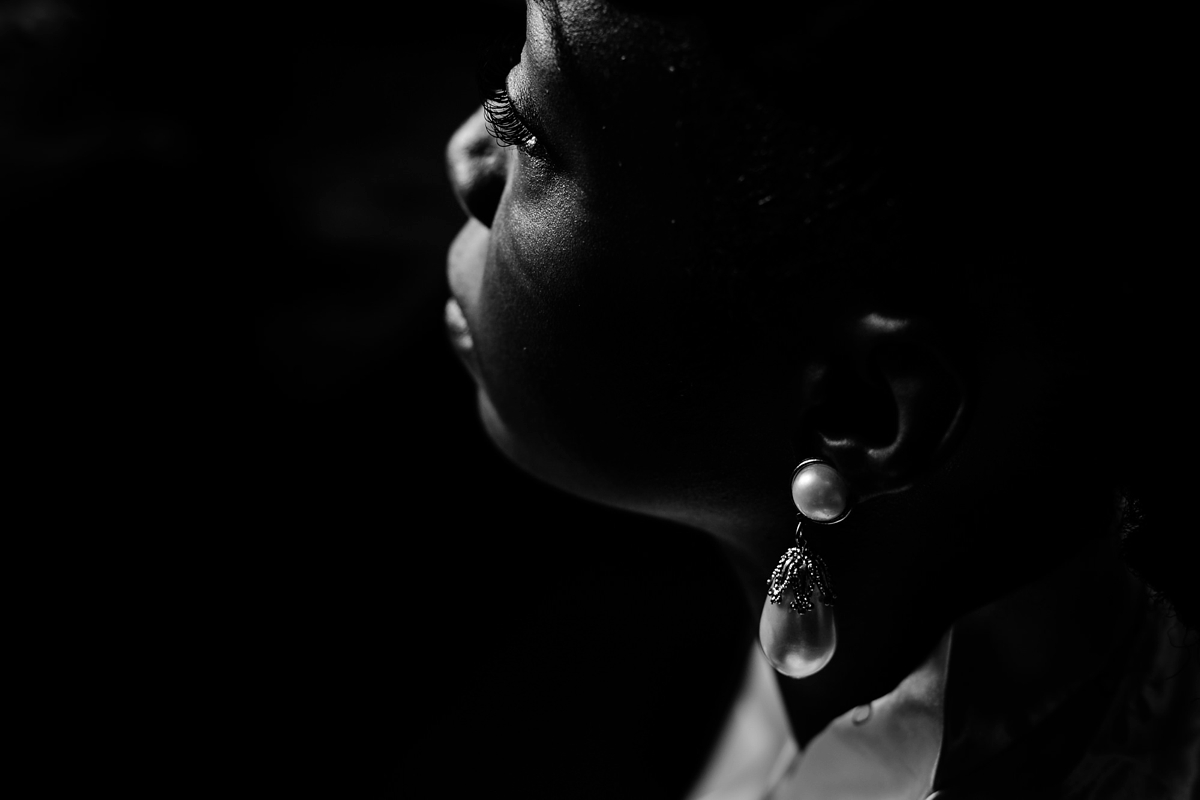 Janice's hair and makeup artist styled her to absolute perfection. Colours were natural, elegant and flattering and Janice chose to wear her hair up and let those gorgeous vintage pearl drop earrings, on loan from her Mum, make their statement. She chose to complete the look with a stylish birdcage veil in dark blue.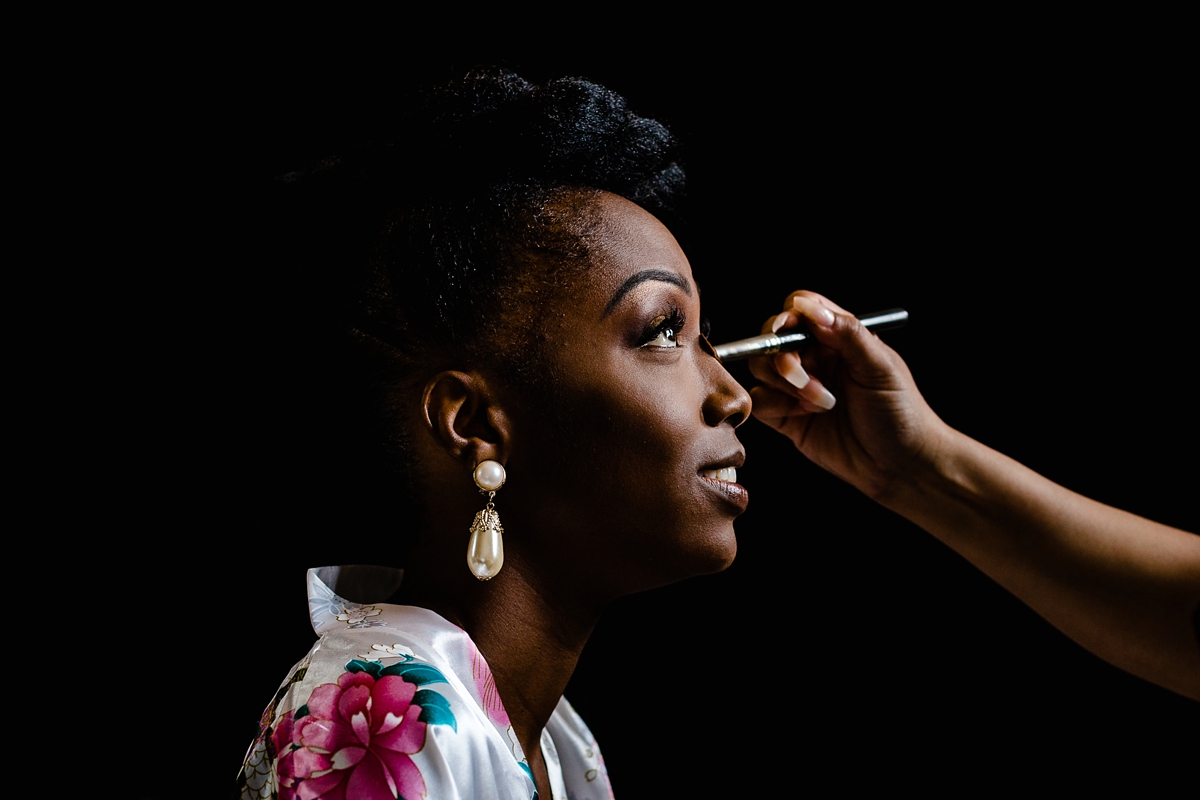 For perfume, the bride wore Jersey by Chanel, because she adores the light, floral scent.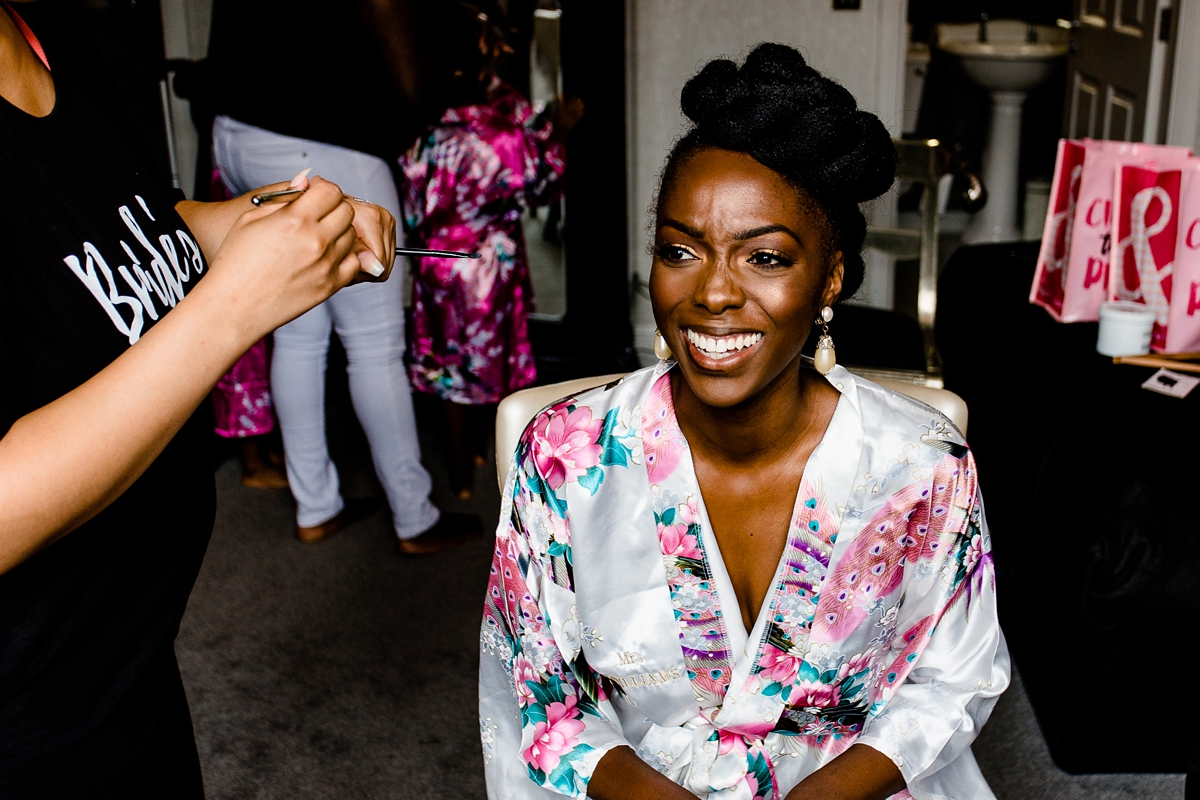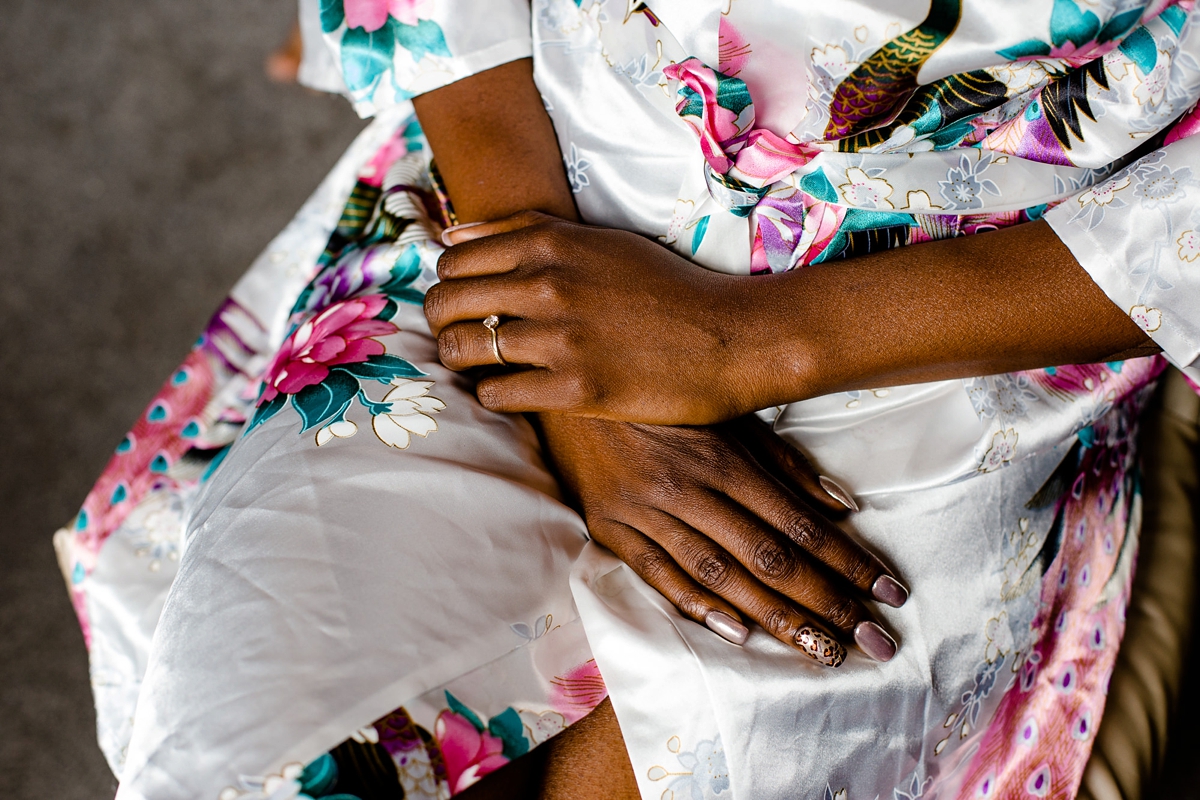 The images of the mini bridal party have completely stolen my heart. The little flowergirls wore pretty dresses from Next, whilst the page boys wore outfits from River Island.
Such lovely, lovely smiles and moments captured by the couple's photographers.  I adore this sequence of images.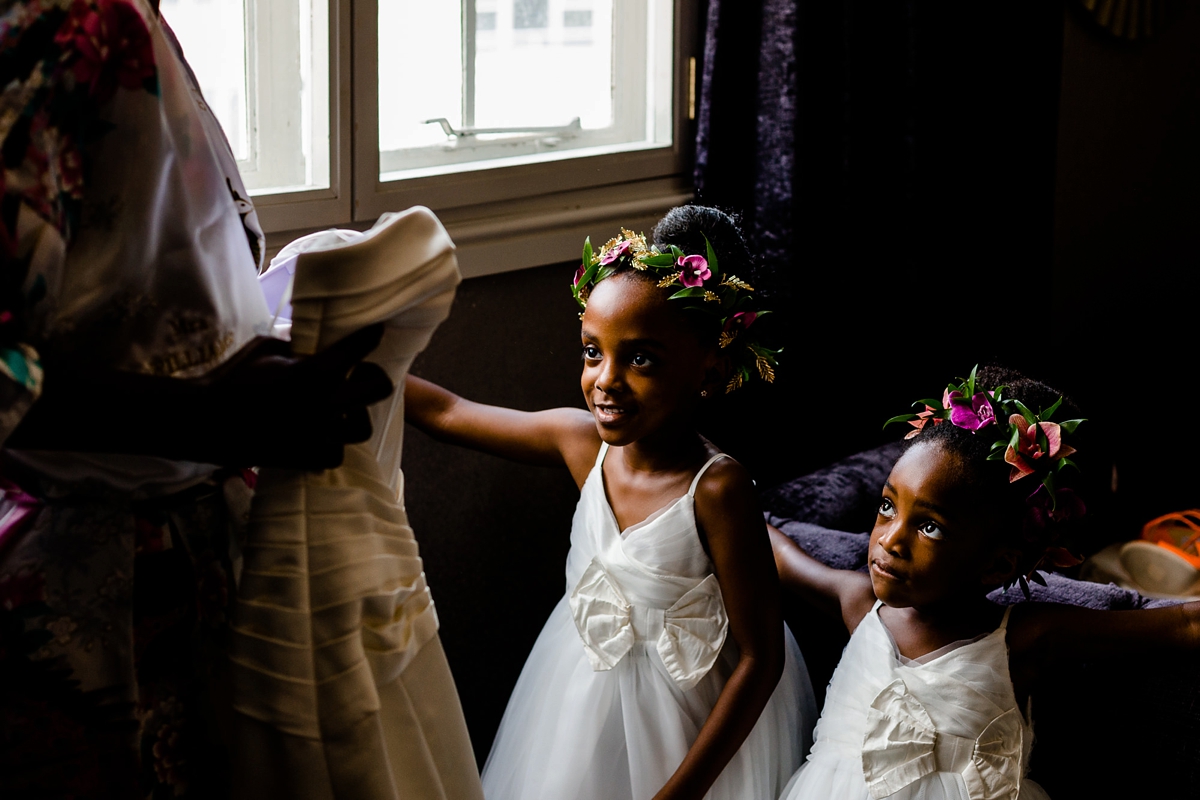 A pop of tropical inspired colour peeped from beneath Janice's dress in these Jimmy Choo heels.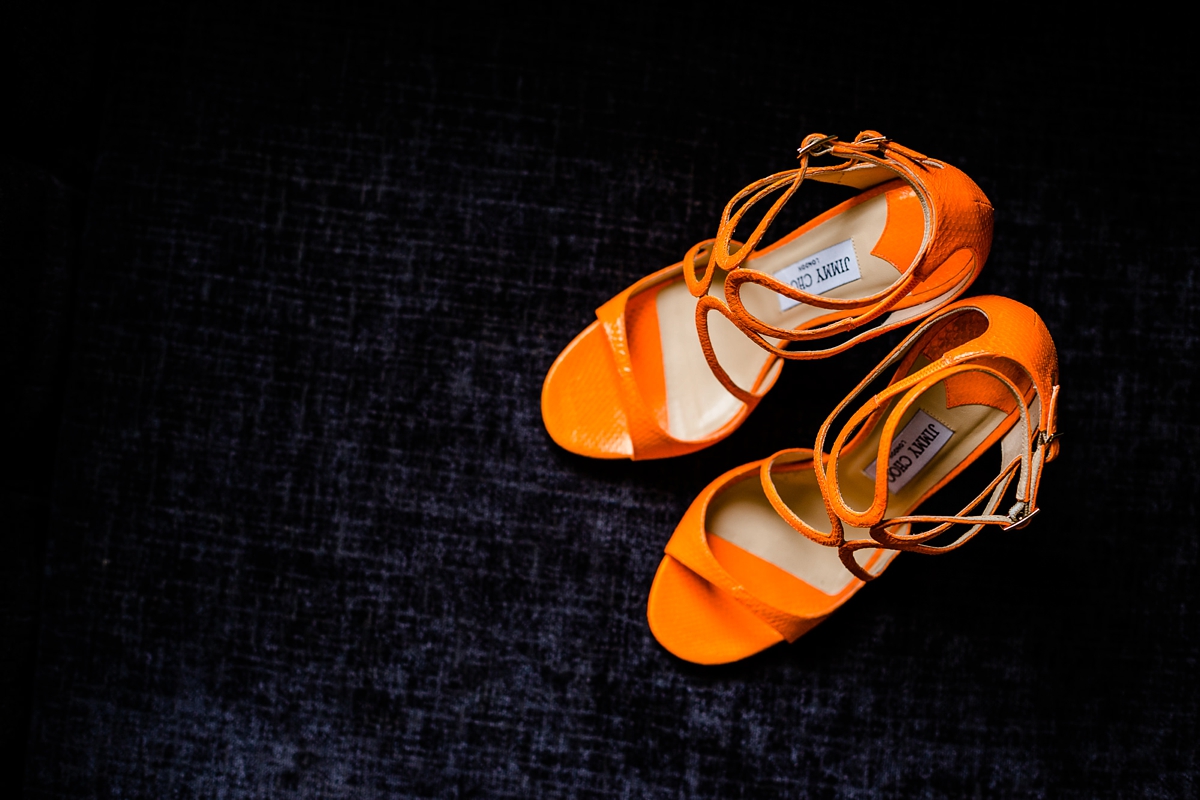 The couple had been together over a decade before they tied the knot.
"Ryan and I met in a bar in 2006 and got engaged in 2013. Ryan proposed on his birthday at our favourite Thai restaurant."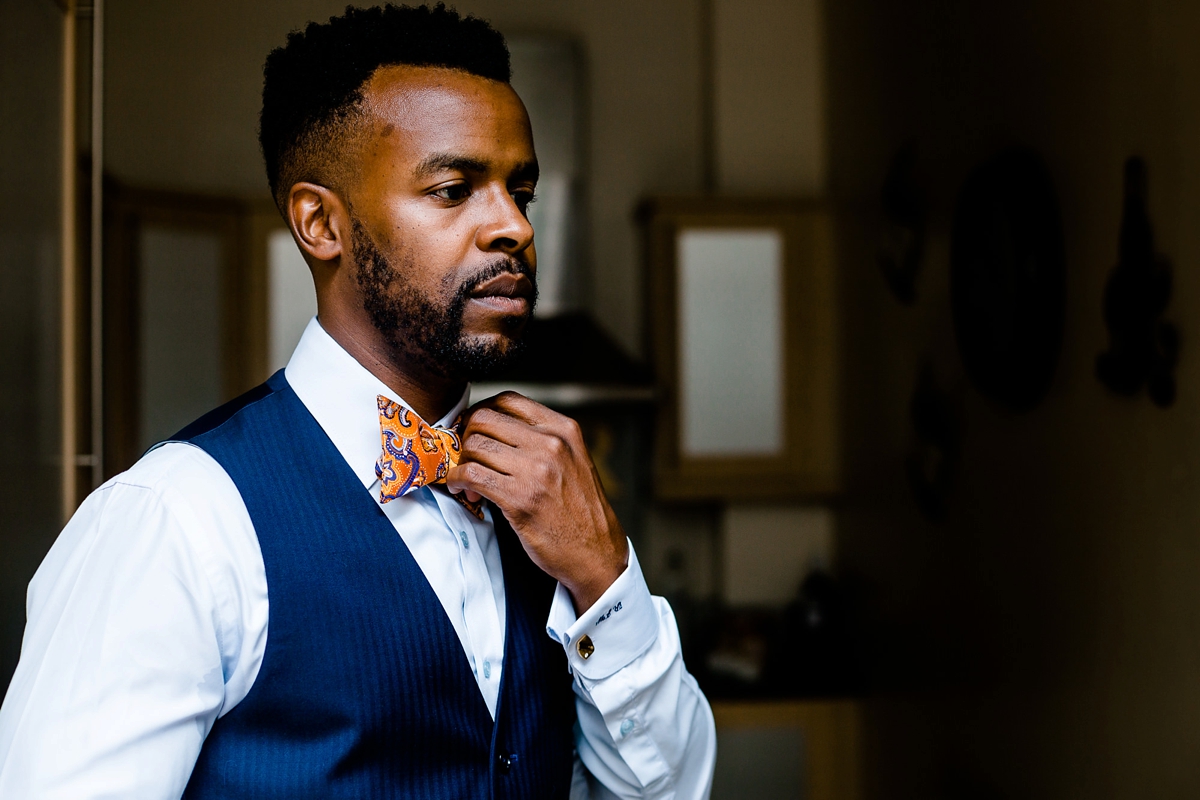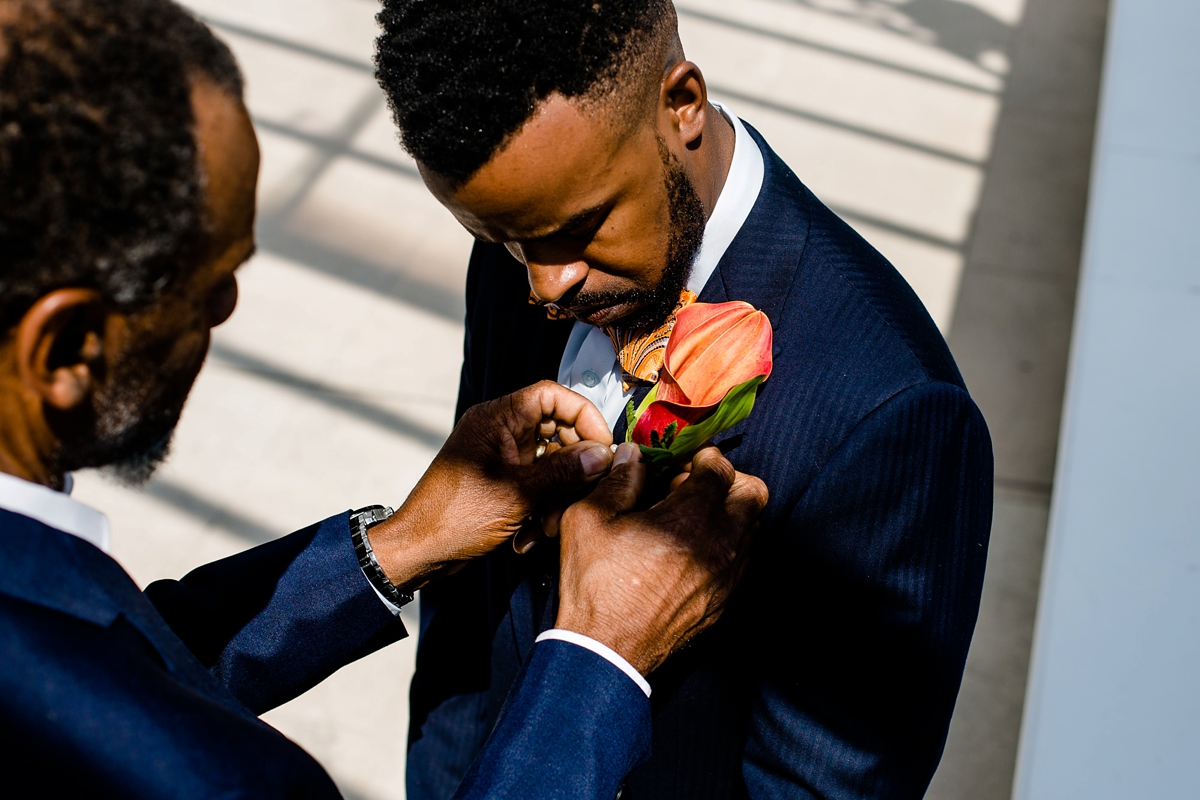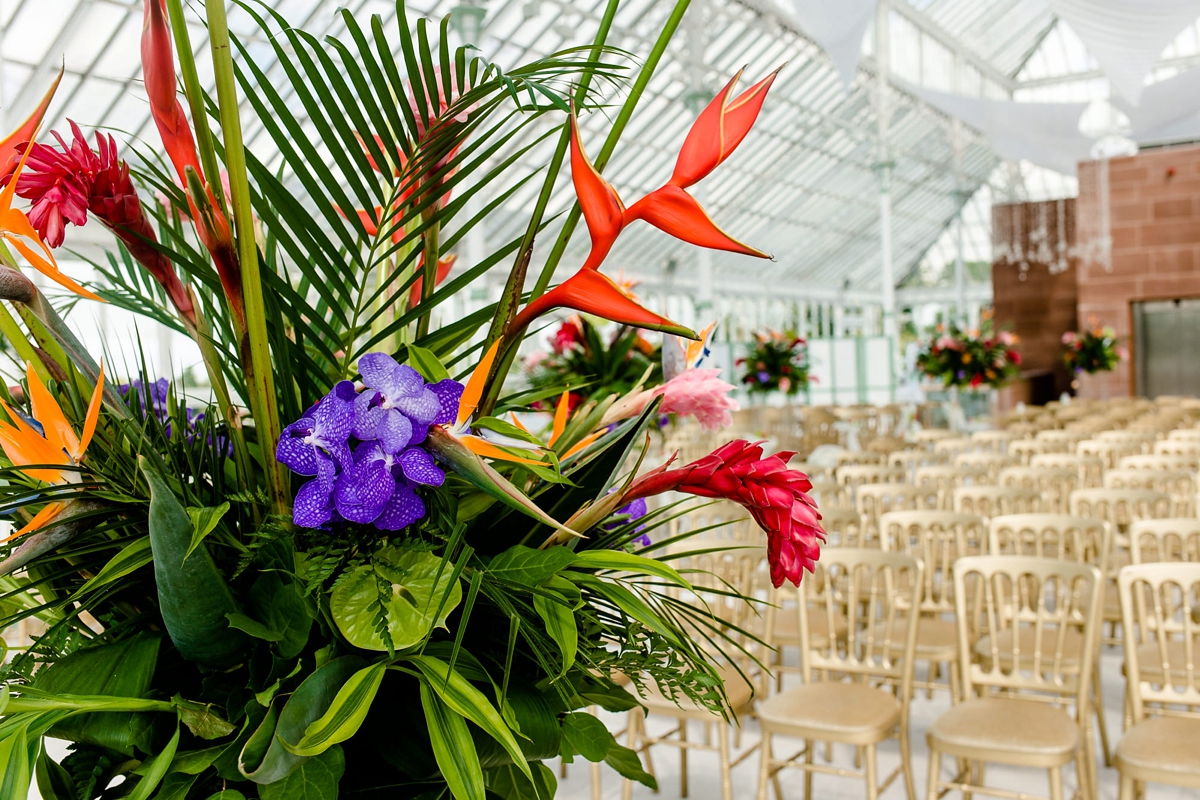 "I had a brainwave to watch reruns of 'Don't tell the Bride'. I watched an episode where the groom-to-be visited two venues in Liverpool, and I liked them both. We're both from London and we don't have any family or friends in or near Liverpool, but we went to visit them anyway."
"We loved The Isla Gladstone on sight, it was bright and set in large grounds, I knew the venue would fit my theme and it did. Sandra, the venue's wedding co ordinator was amazing from start to finish."
Janice's gown was from the 'Truly Zac Posen' collection.
"I fell in love with the dress the moment I saw it online. I envisioned the whole look from head to toe, the night before going to the appointment. I chose the dress due to the simplicity of the style, I'm not a fan of embellishment, full skirts and lace back dresses. I liked the pleated corseted bodice and the fitted mermaid skirt."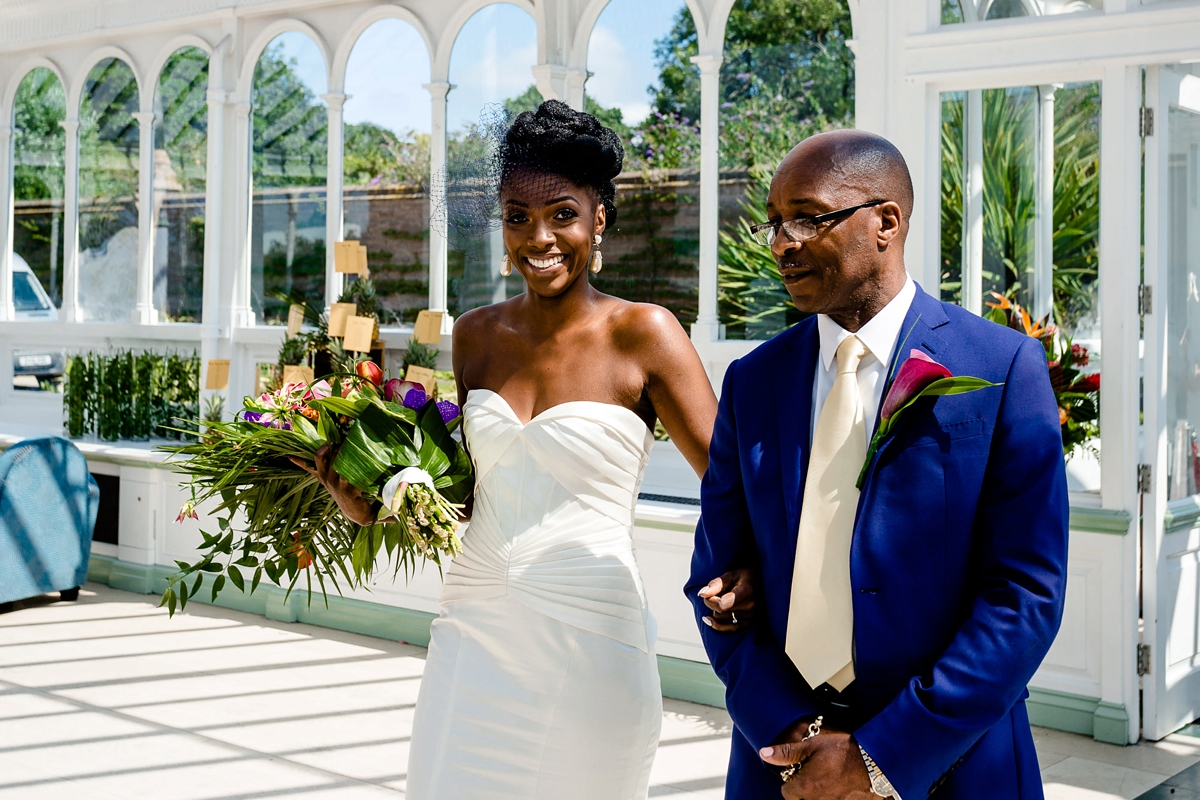 Janice's step-father accompanied her down the aisle to the sound of a cover of Bob Marleys 'Is This Love', which was sang live by the groom's cousin.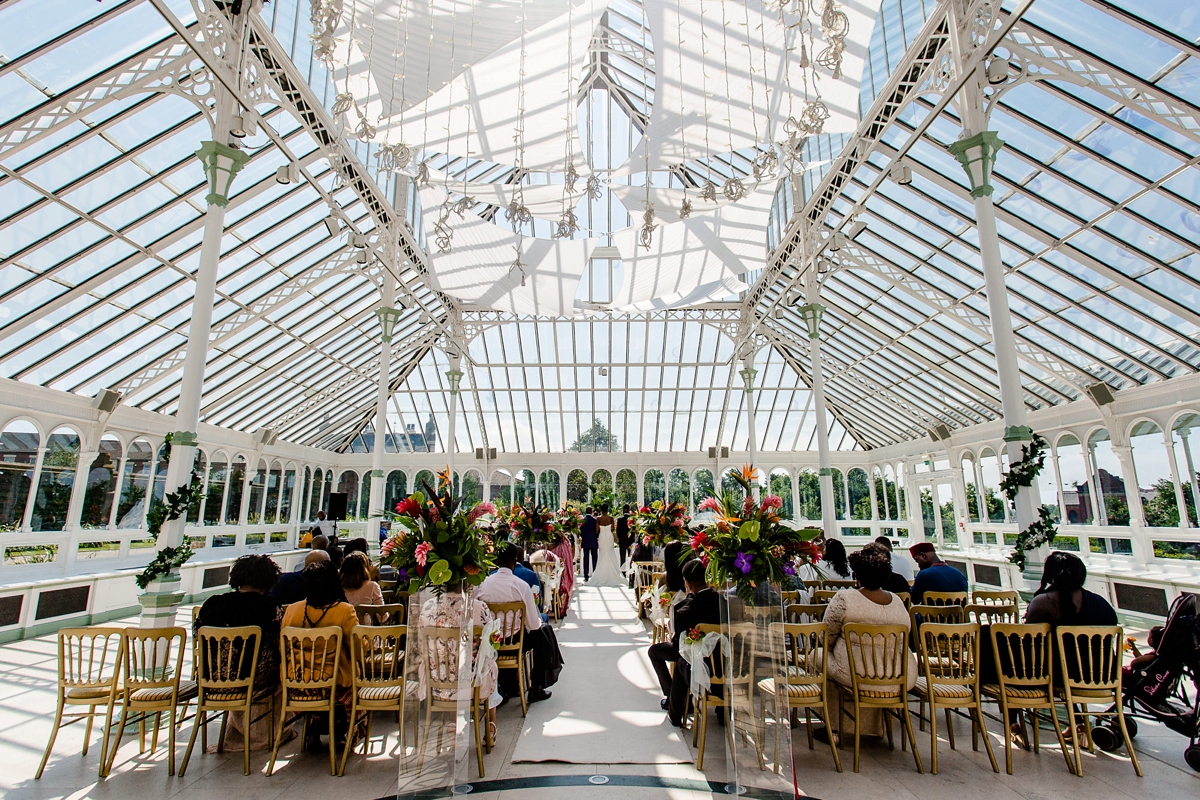 Beryl St James of Caribbean Catering officiated the proceedings, whilst the bride's cousin read 'Touched by an Angel', by Maya Angelou;
'We, unaccustomed to courage, 
exiles from delight, 
live coiled in shells of loneliness, until love leaves its high holy temple, 
and comes into our sight
, to liberate us into life. 

Love arrives 
and in its train come ecstasies, 
old memories of pleasure, 
ancient histories of pain. 
Yet if we are bold, love strikes away the chains of fear 
from our souls.

 We are weaned from our timidity
. In the flush of love's light
, we dare be brave
 and suddenly we see, 
that love costs all we are
 and will ever be. 
Yet it is only love
 which sets us free.'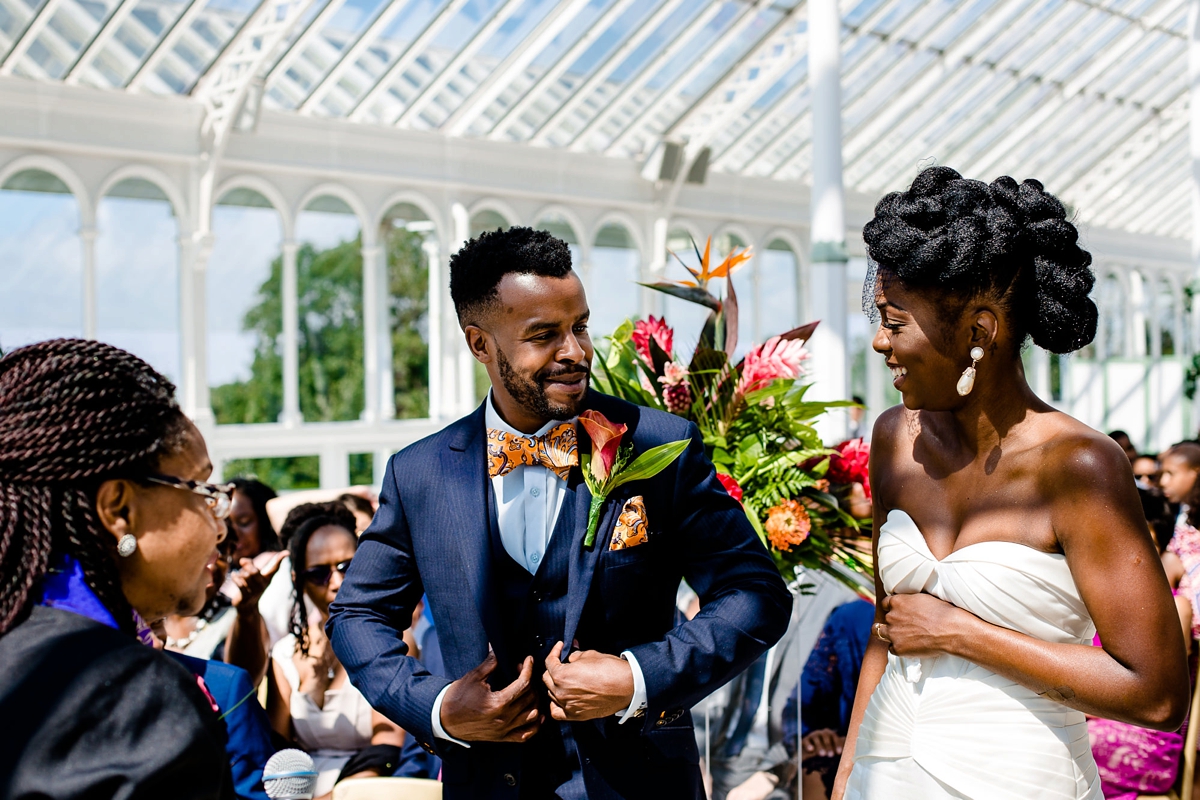 The couple purchased their wedding rings from the gold and diamond district in Dubai.
"We were just browsing trying to get an idea of what we wanted and fell in love with our rings as soon as we saw them."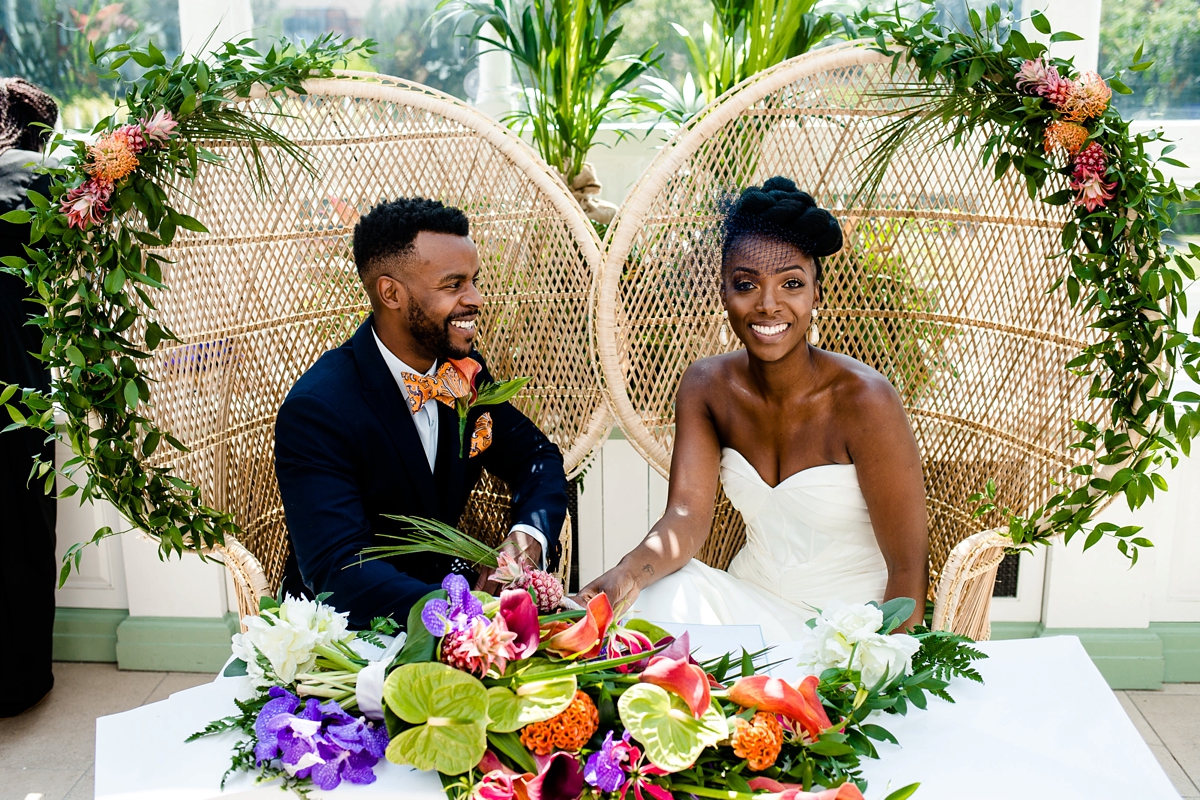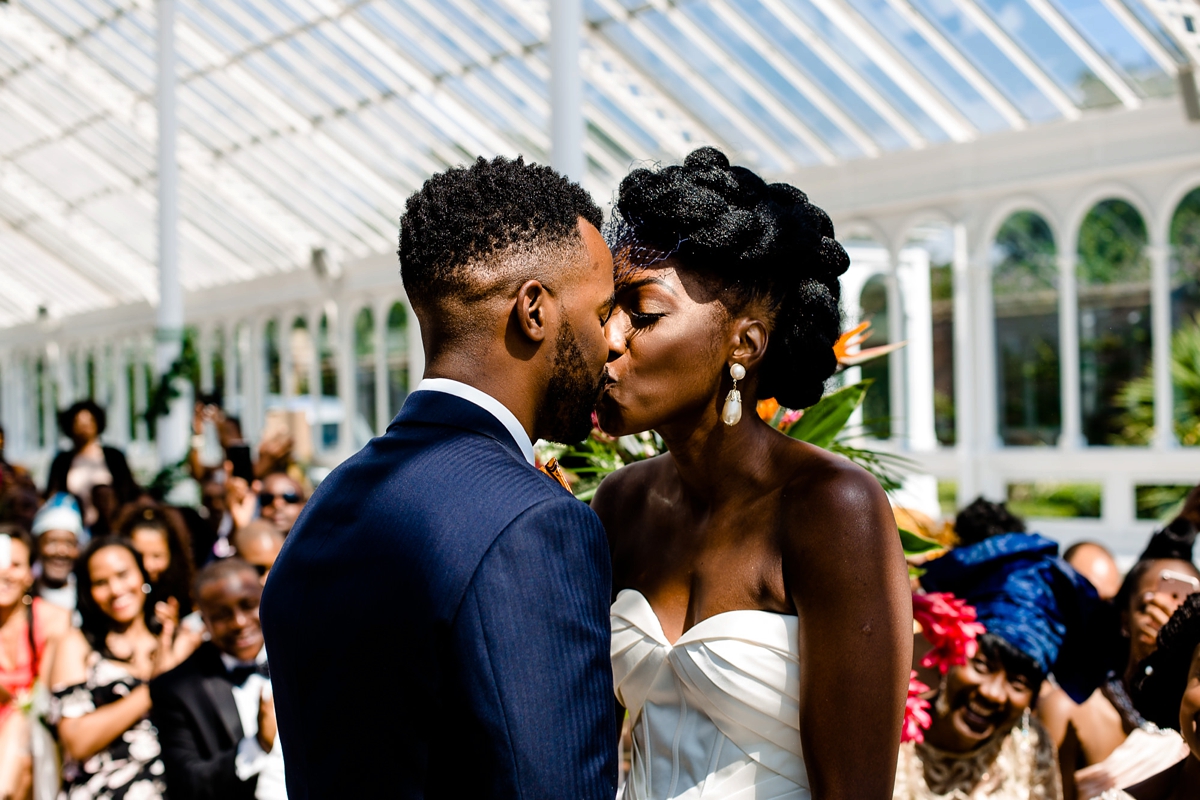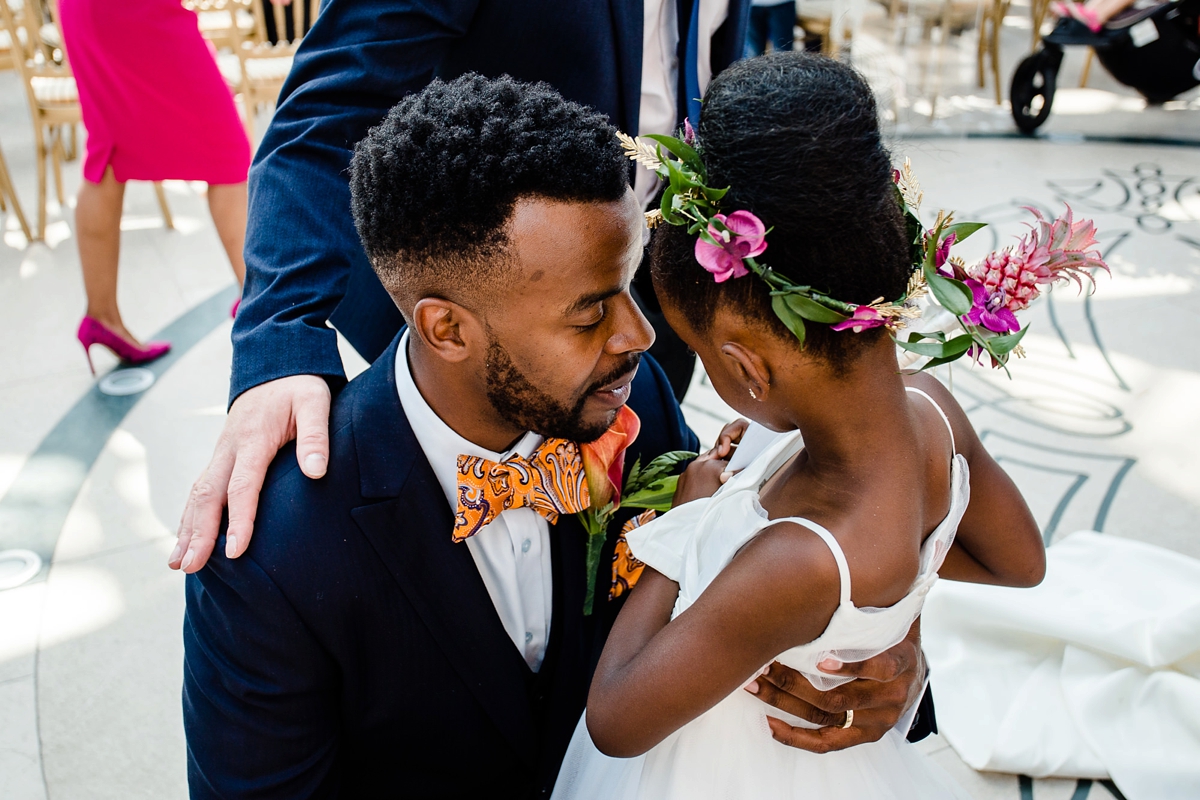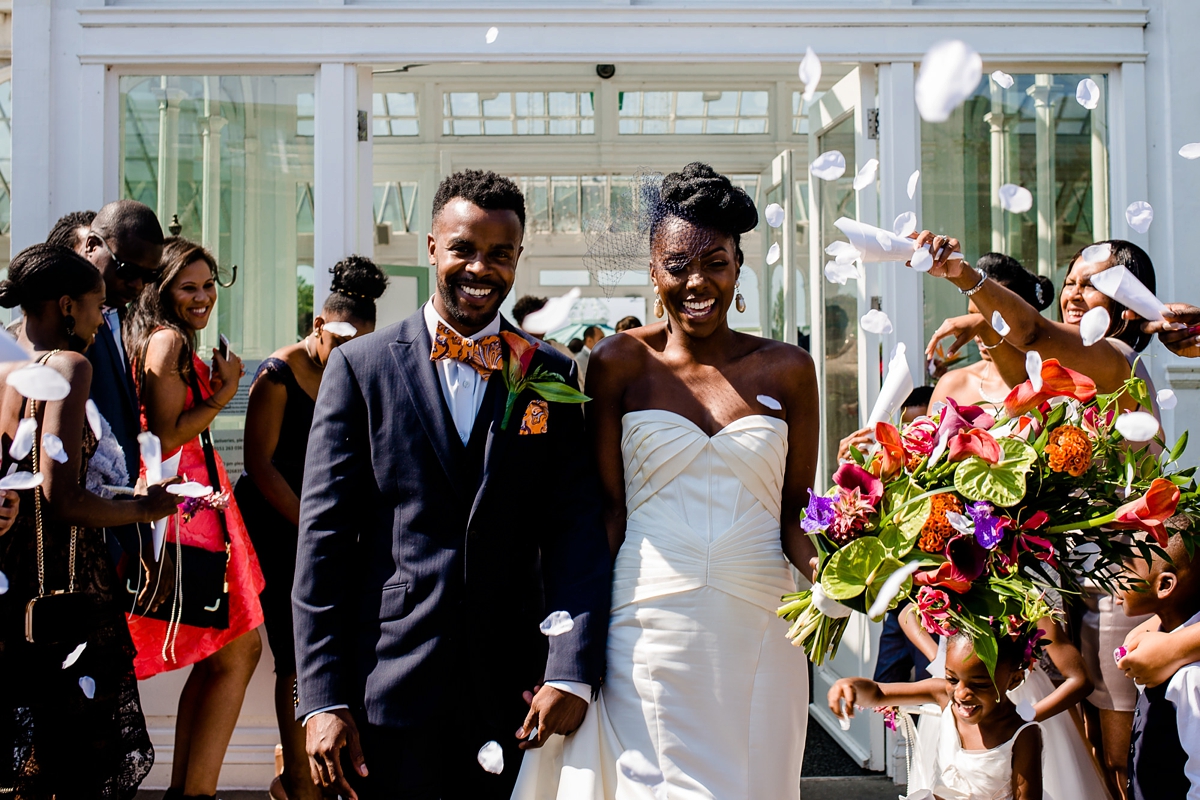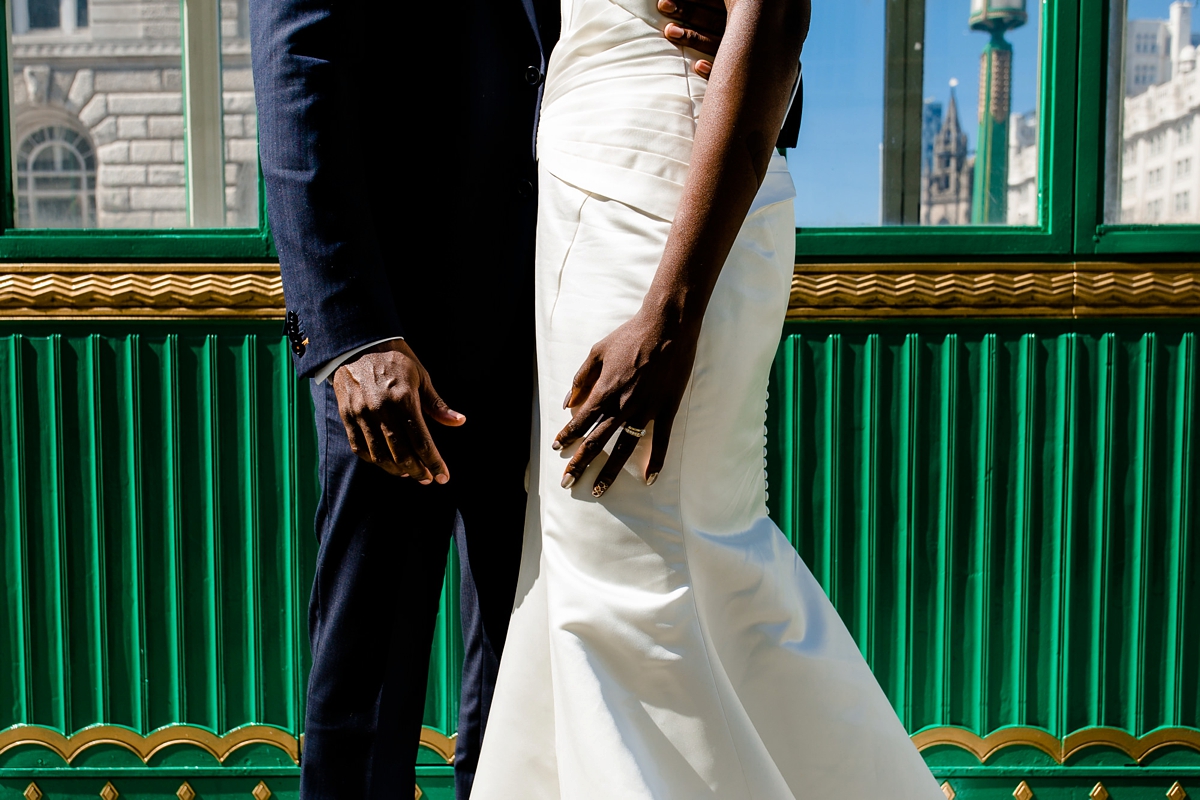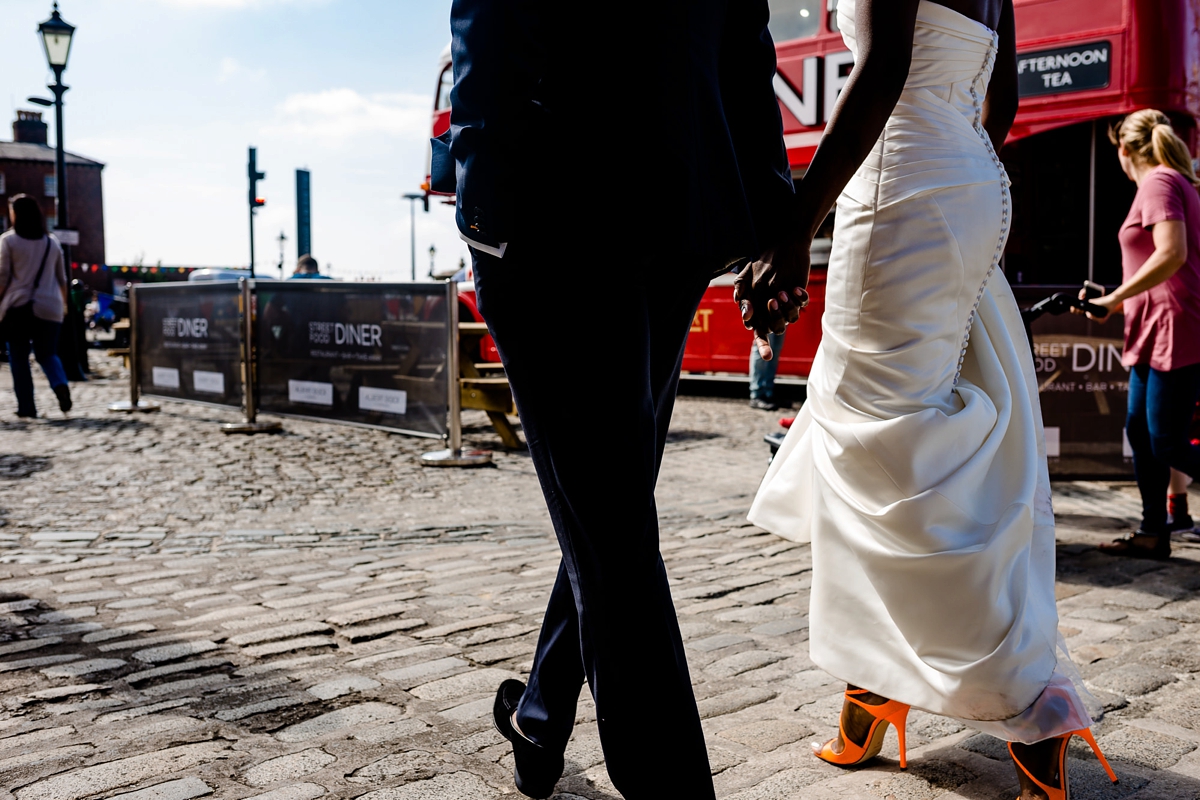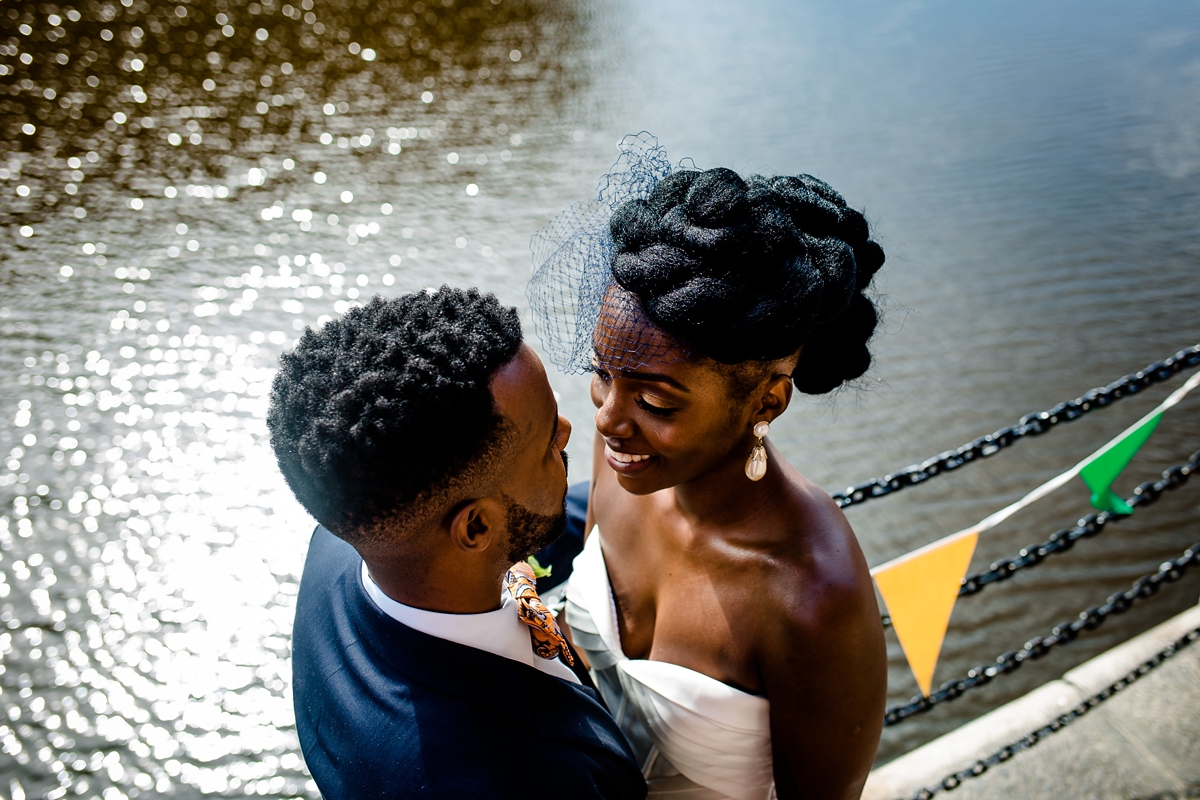 The spectacular venue really allowed the couple's colourful and tropical inspired theme to shine.
Colourful blooms, pineapples, sunshine and thoughtful personal details including family photographs all combined to make a really fun and joyous reception back-drop.
"We served fruit punch and rum punch in mason jars which each guest was given to personalise and keep. We also had a photo booth."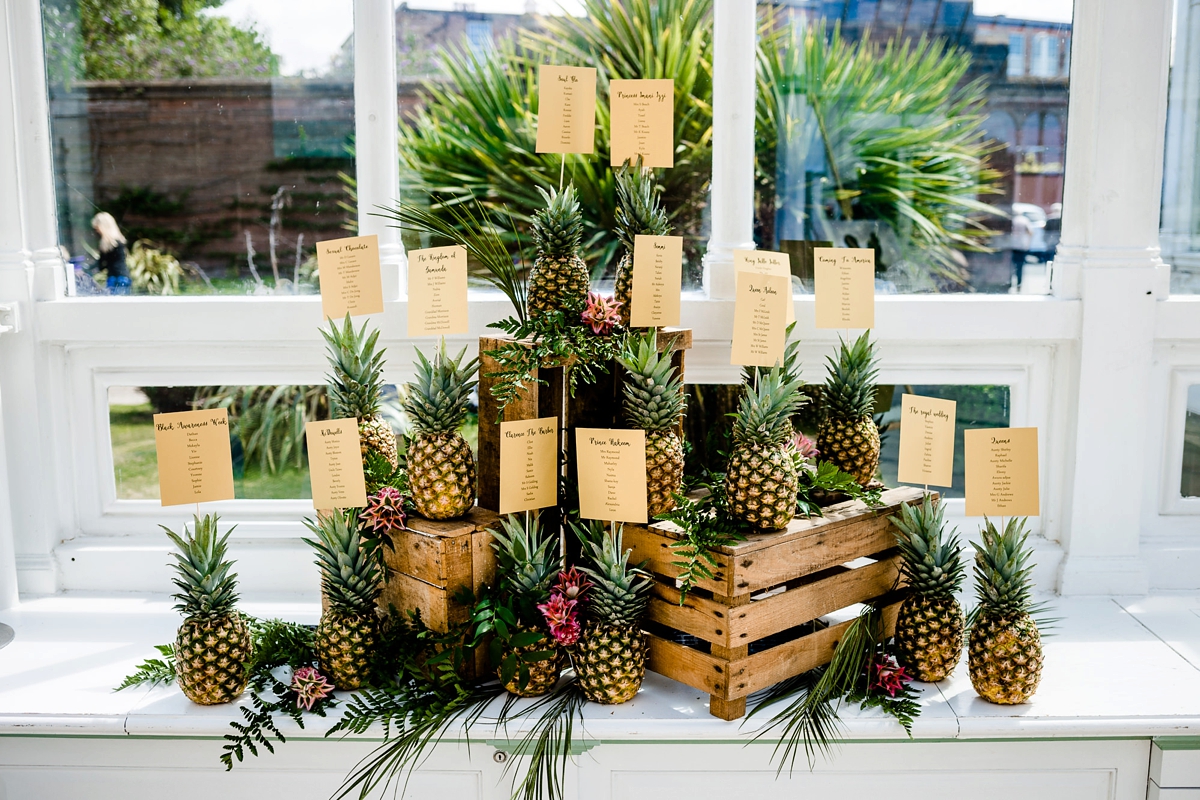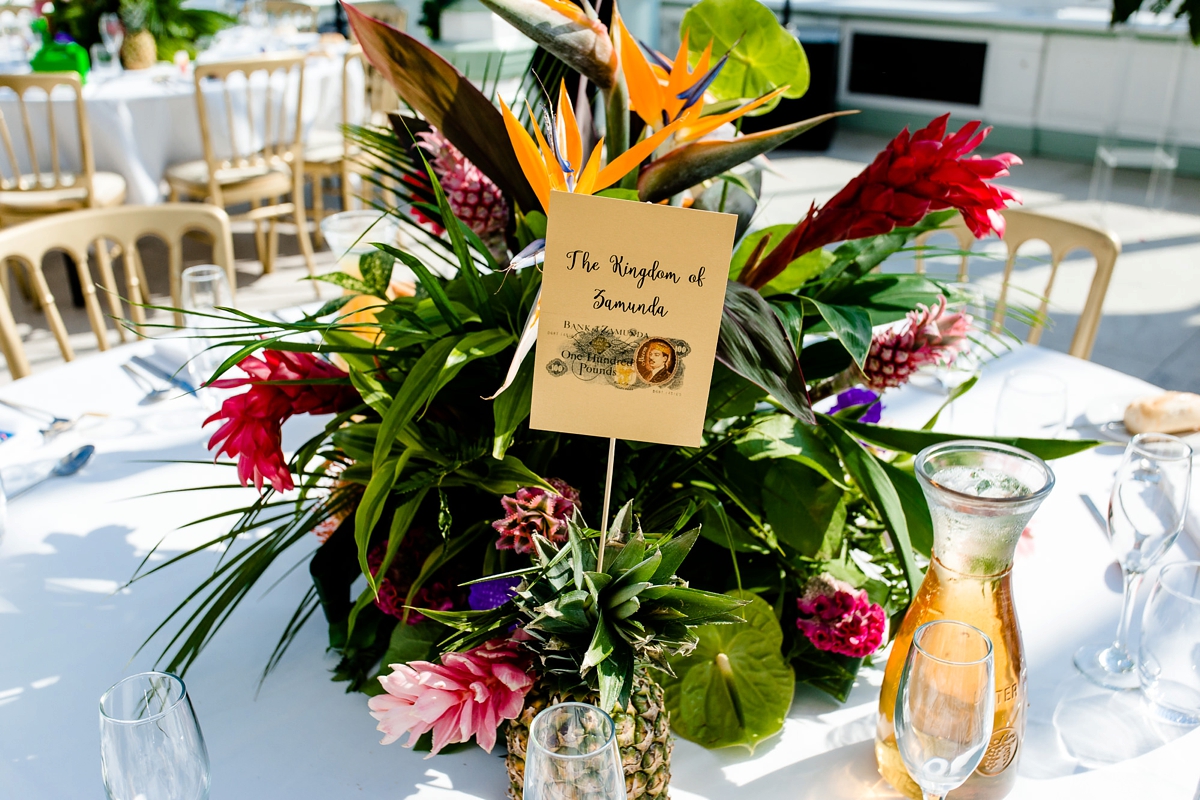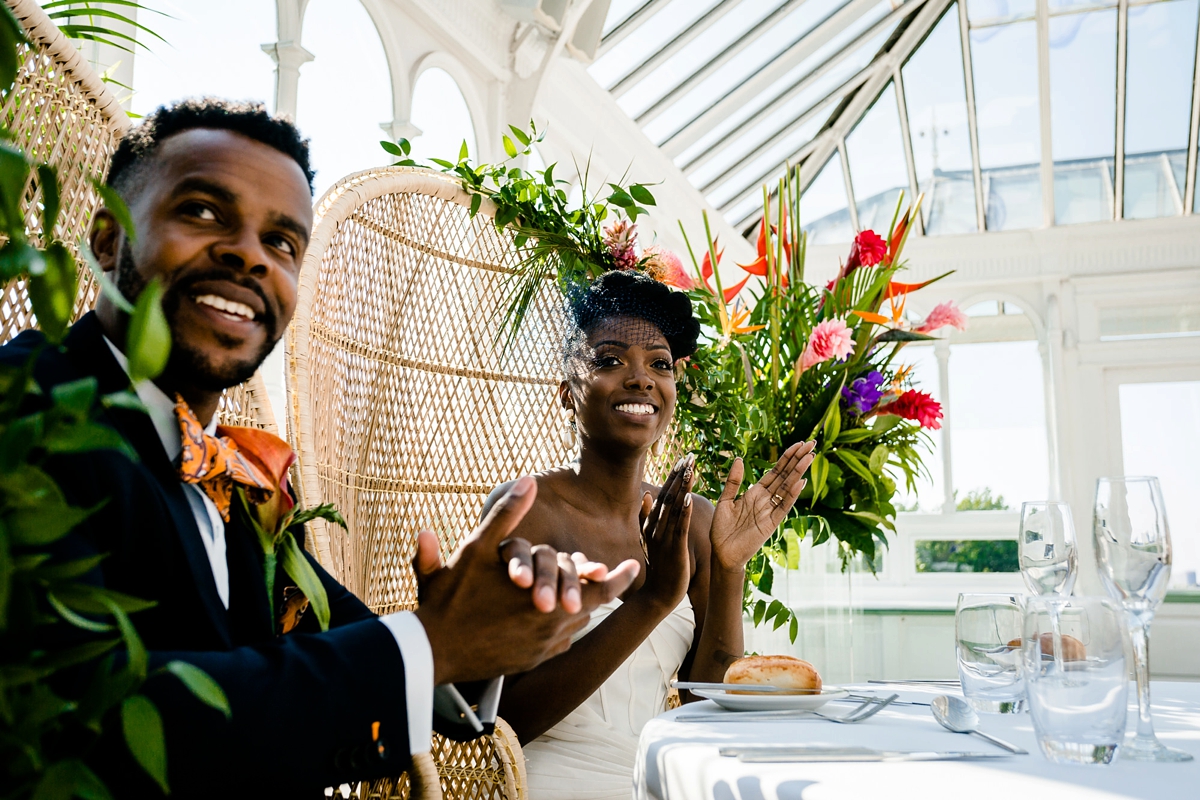 "Our cake supplier was Vanilla Nova. We had a one, two and four tier cake, the flavours were, lemon drizzle, chocolate and vanilla sponge. Our cake design was simple, ivory and gold with fresh tropical flowers provided by our florist,B&D Flower Company."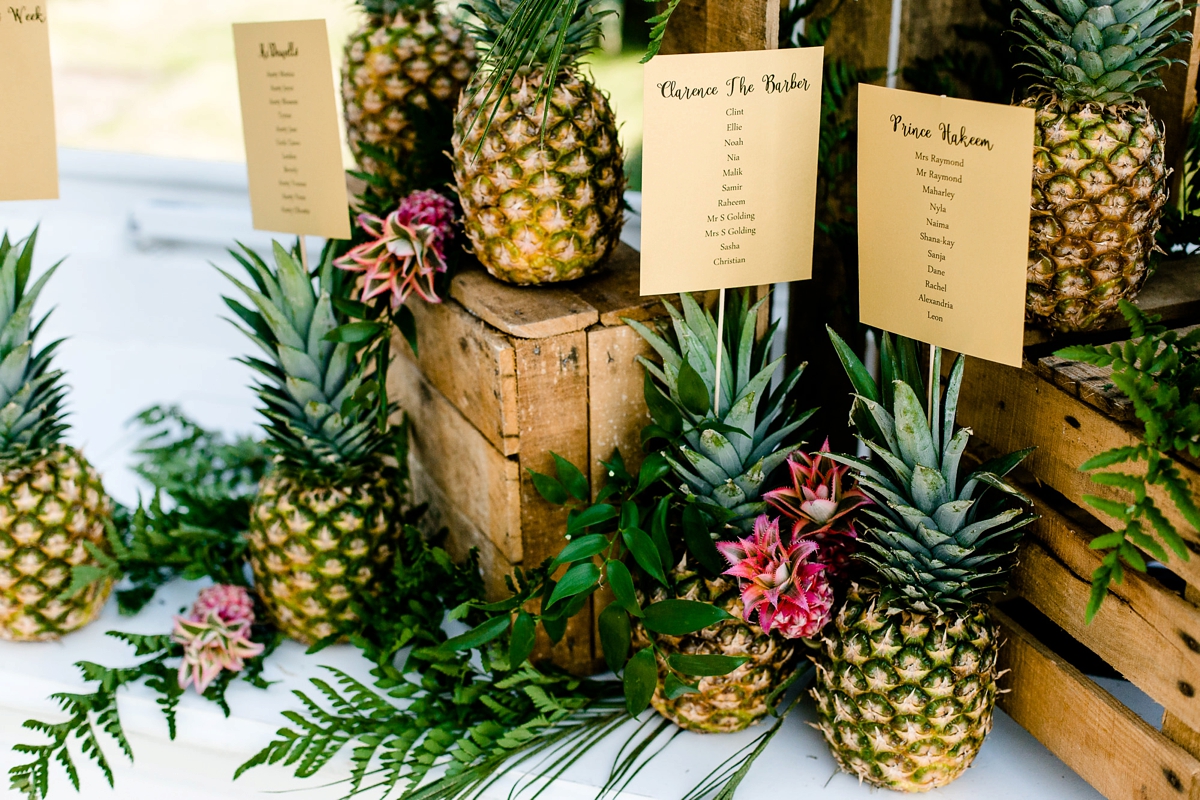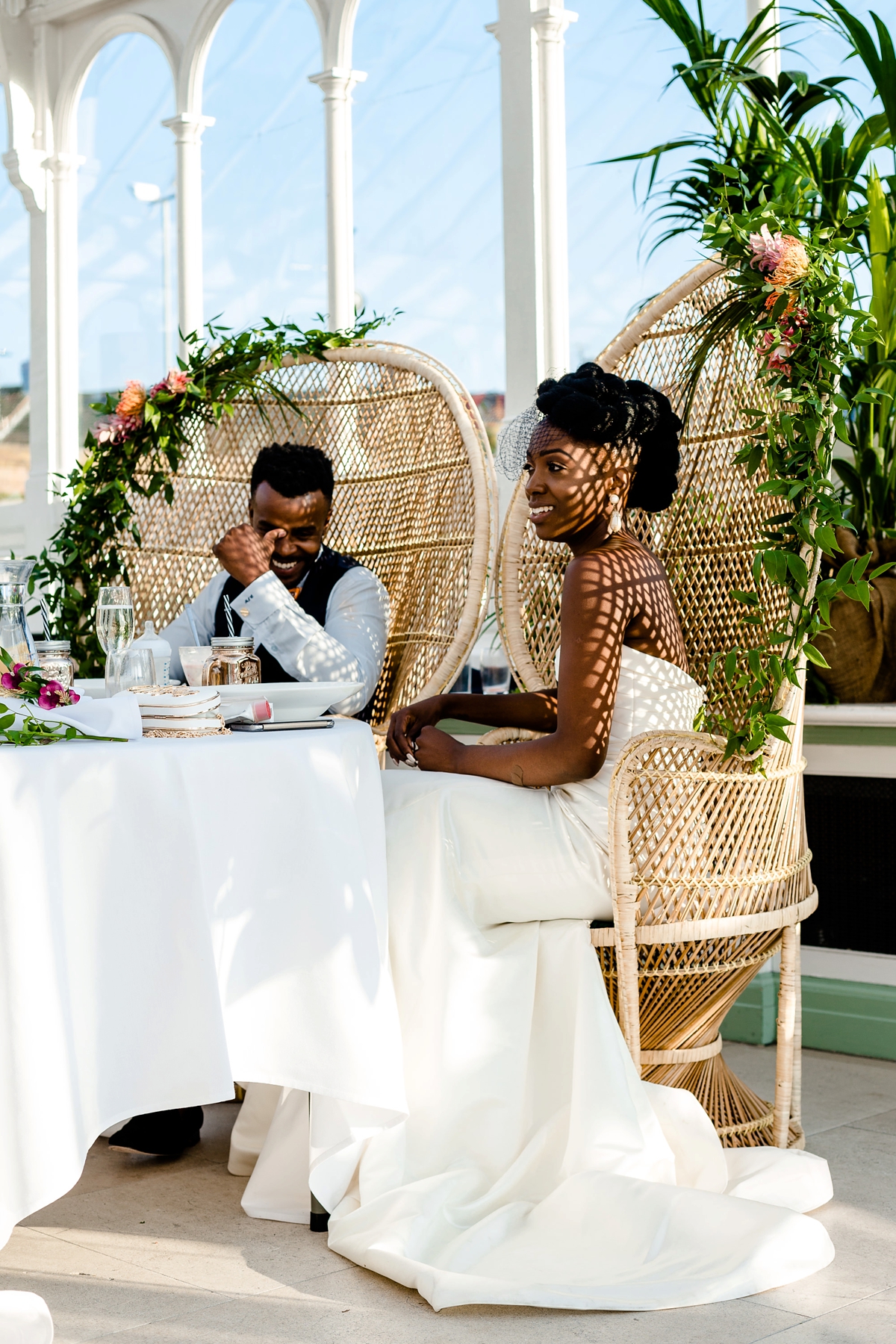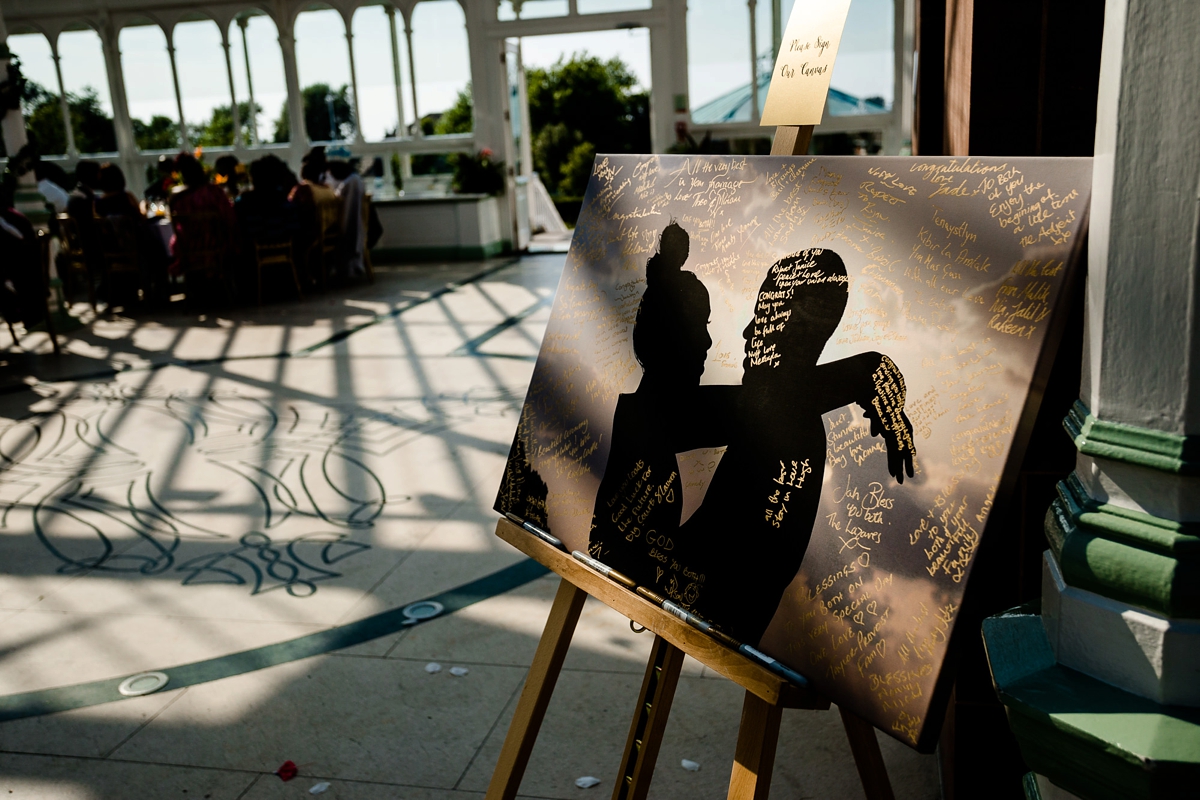 Later in the evening, Janice changed into the most fabulous electric blue gown to hit the dance floor in celebration with friends and family.
"I designed my evening outfit and had it made in Dubai."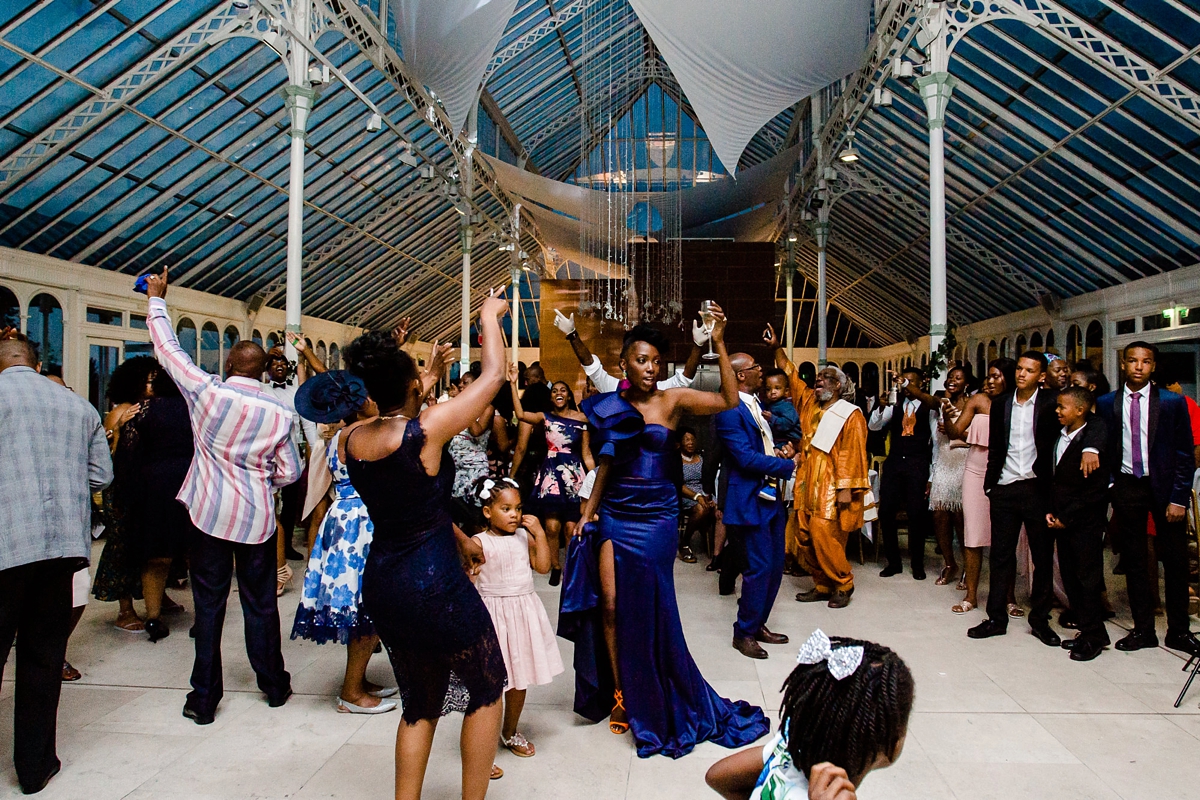 The couple's first dance was to 'Let's Stay Together' by Al Green – it was a cover sung live by the groom's cousin. When I asked them which part of the day they considered their favourite, Janice said "All of it! Every moment was amazing, the day was filled with such love, joy and happiness."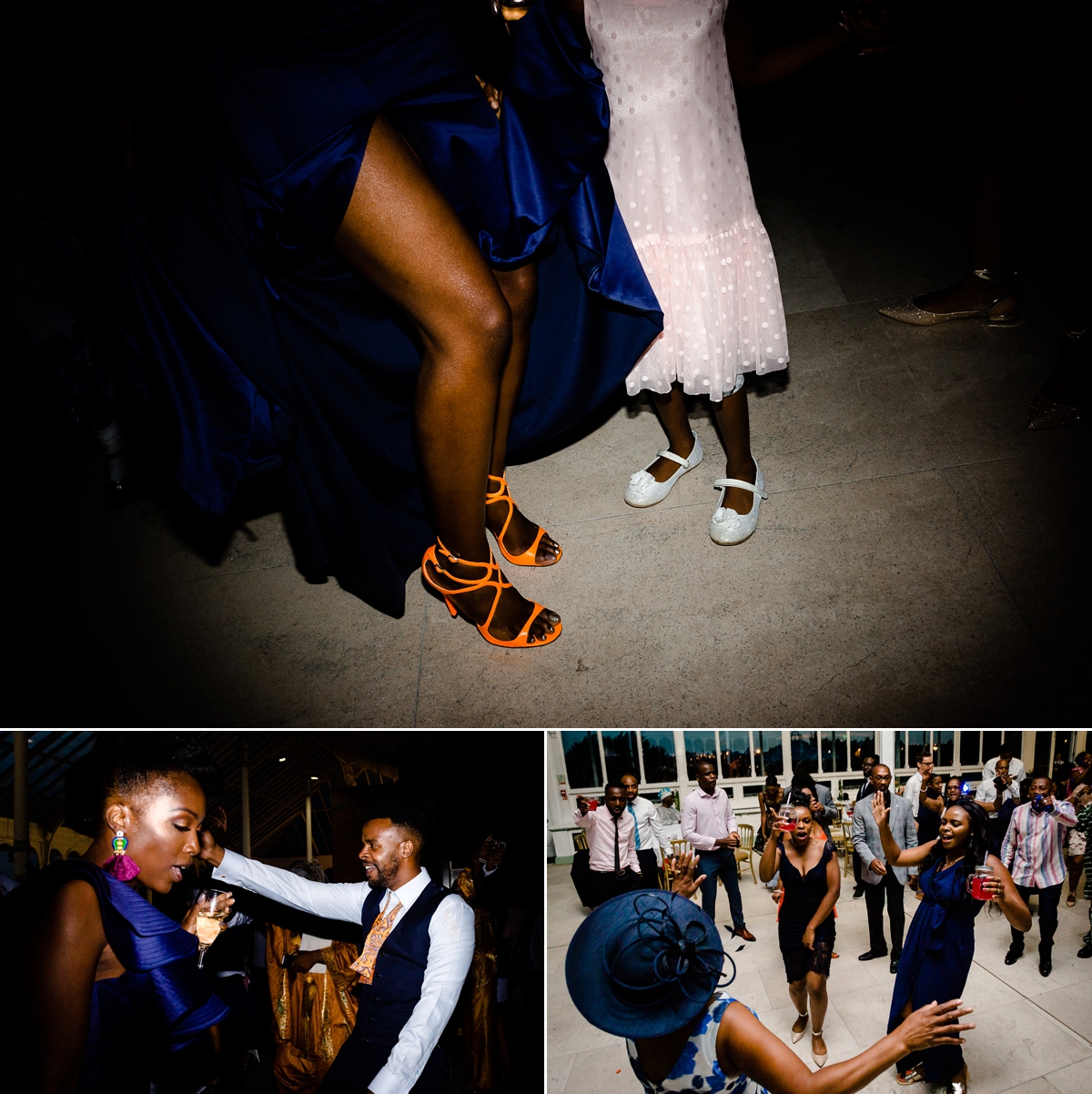 Words of Wedded Wisdom
"Our original budget was £25k, but we went over this. It was worth it however, as we had an amazing day which we will never forget.
Buy items when the sales are on and remember Pinterest and Instagram are your best friends."
"Utilise talented members of your family so you can cut down the cost on entertainment etc. Enjoy the day and try and take it all in, it's an amazing day which goes by so fast.
And finally, we would have allowed more time for speeches."
What a ridiculously gorgeous day, full to the brim of wonderful colour and celebration. Enormous thanks Janice and Ryan for sharing your gorgeous day and our love and thanks too, to Zoe and Tom from About Today Photography for sharing their work, you can see Zoe and Tom's beautiful vintage inspired wedding here.
Sending love to you all this Monday morning – may your start of the week be a positive one.
Love Annabel x