I really wish my husband and I had considered the 'green' side of our wedding a little more- its one thing I would most definitely change if we were to do it all over again (which wouldn't be very green at all really, I suppose!), so I'm hugely admiring of couples who do give the environmental impact of their wedding more than a passing thought.
After all, when mixing eco-friendly with a gorgeous outdoor ceremony and rustic themed decor makes something this beautiful, why wouldn't you? Meet Kurtis, a personal trainer and fundraiser, and Tasha, a stay at home mum, who married on the 30th of August 2017 at the beautiful Slieve Aughty Centre, in Galway, Ireland.  The couple met while both working at a fitness club and Kurtis proposed in November 2015 during a holiday to Norway.
"We wanted somewhere close to nature where we could relax and marry outdoors in beautiful surroundings.  We invited only our closest family and friends, so everyone could get plenty of love on the day.  All the bridesmaids live in Norway so it was a very special reunion for us."
Images by Hello Sugar
Tasha looked beautiful in the gorgeous Amelie by Willowby Watters, which she purchased from Alice May Bridal in Dublin.  I just adore every part of this gown- the soft tulle skirt, the appliqued bodice, the tiny pearl buttons up the back- its a romantic dream of a dress, and suits Tasha perfectly.
Tasha's gown was purchased at the start of an emotional and difficult time, and although the original wedding date had to be postponed, her story is one which ends in happiness.
"This dress has a story that goes far beyond my wedding day.  I chose this dress after trying it on back in the early winter of 2015.  The wedding date was set for July 1st and I was so excited; then my world got turned upside down.  It turned out that I was expecting a baby, which I unfortunately miscarried a few weeks later.  The days of not knowing what was happening were long and painful and I was crushed.  On top of that, my mum told me that she had recently been diagnosed with cancer.  I was terrified and I felt like everything terrible was happening at once.  I was angry at my body and angry at life." 
"I went to Norway for a couple of weeks that February and as if by a miracle I was landed in the company of the most inspiring, beautiful souls who completely pulled me out of the darkness and brought the laughter and hope back.  Fast forward six months and my mum was on the road to recovery and I was pregnant, with my son."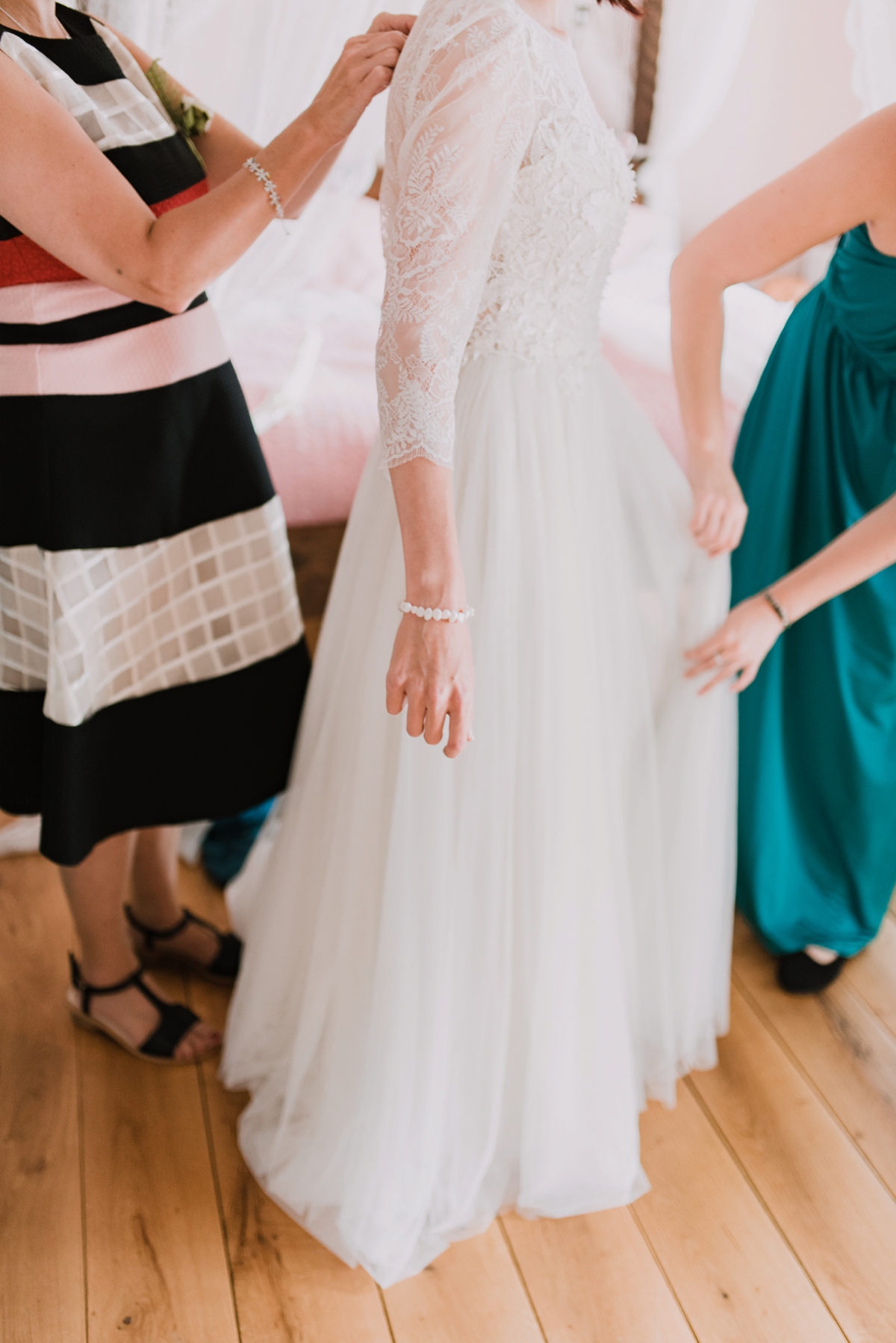 "I finally got to marry my best friend in August 2017 and I couldn't be happier.  It's true when they say that everything happens for a reason, you've got to remember that good things are coming your way, always."
To accessorize, Tasha chose a long tulle veil from Rainbow Club, dotted with pearls, which she wore alongside a stunning dried flower crown in shades of peaches and cream, which she purchased from English Flower Farmer on Etsy.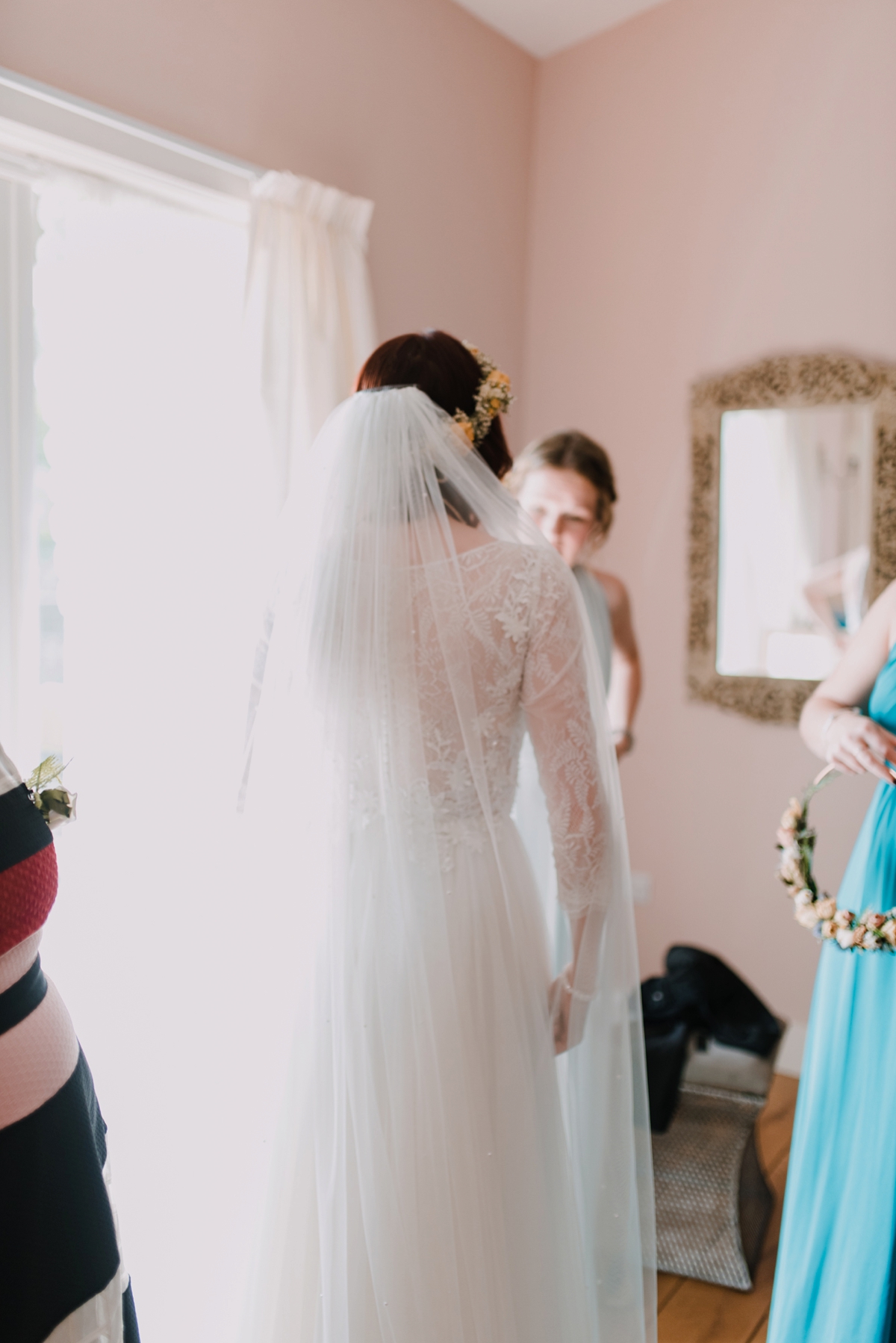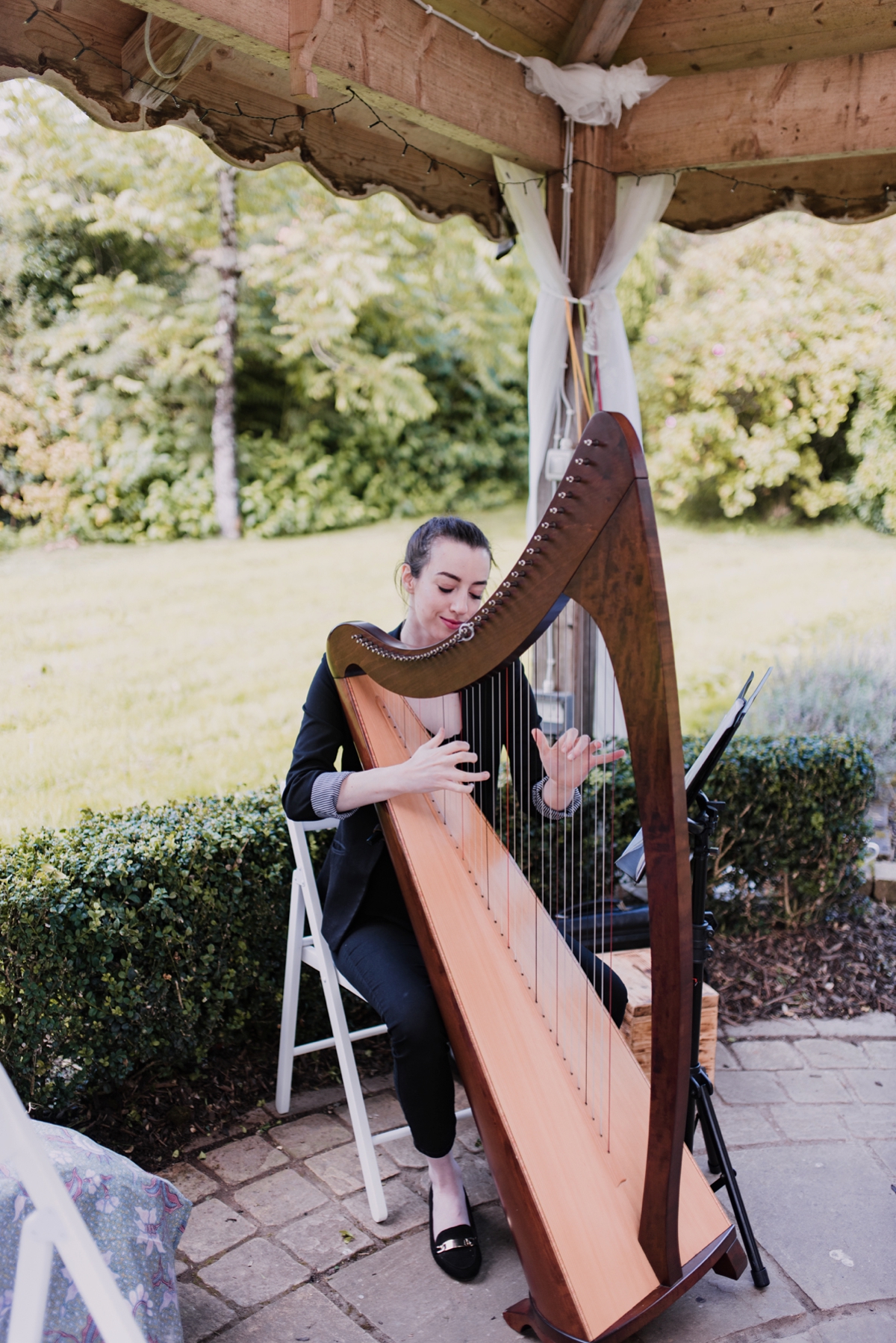 Kurtis looked happy and relaxed in a brown and checked waistcoat from Lesara, worn with a pale blue shirt and dark blue trousers from Bogart menswear.  His peach tie was from Etsy, while his tie clip was a gift from his best man.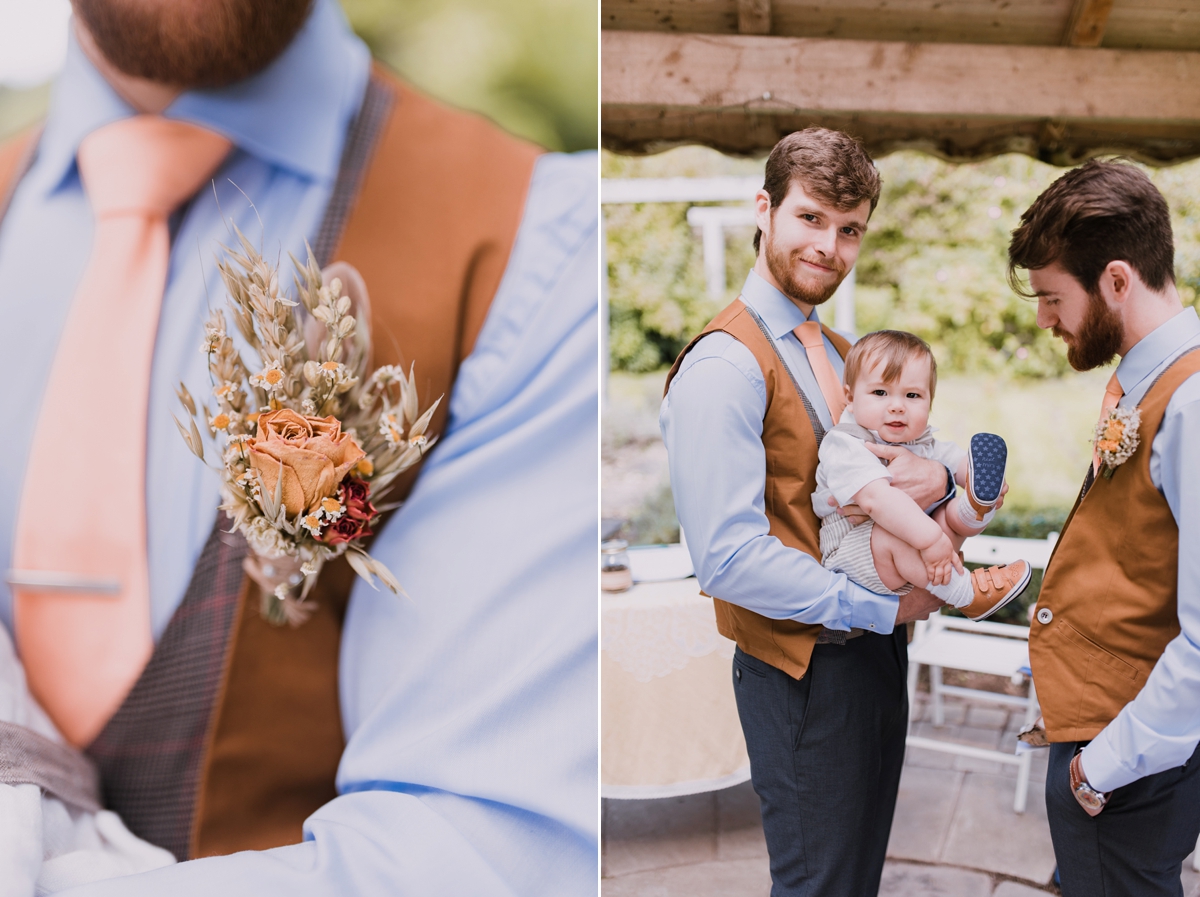 The bridesmaids looked lovely in teal and softest sea-green gowns, worn with dried flower hairpins from Lotus Floral Art.  Instead of a bouquet they carried floral hoops (also from Lotus Floral Art) to match Tasha's floral crown which I absolutely adore- a quirky and beautiful twist on the usual accessories.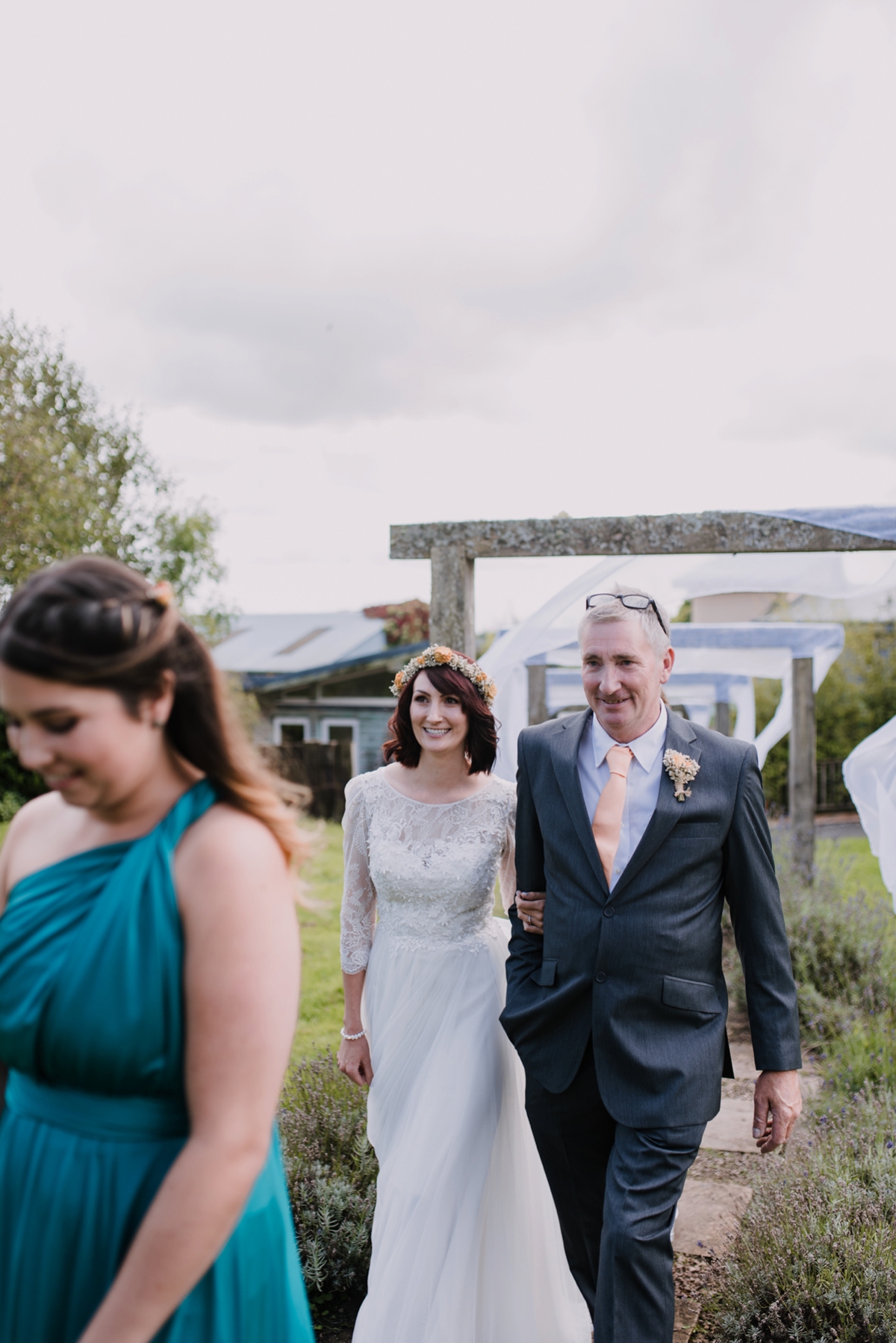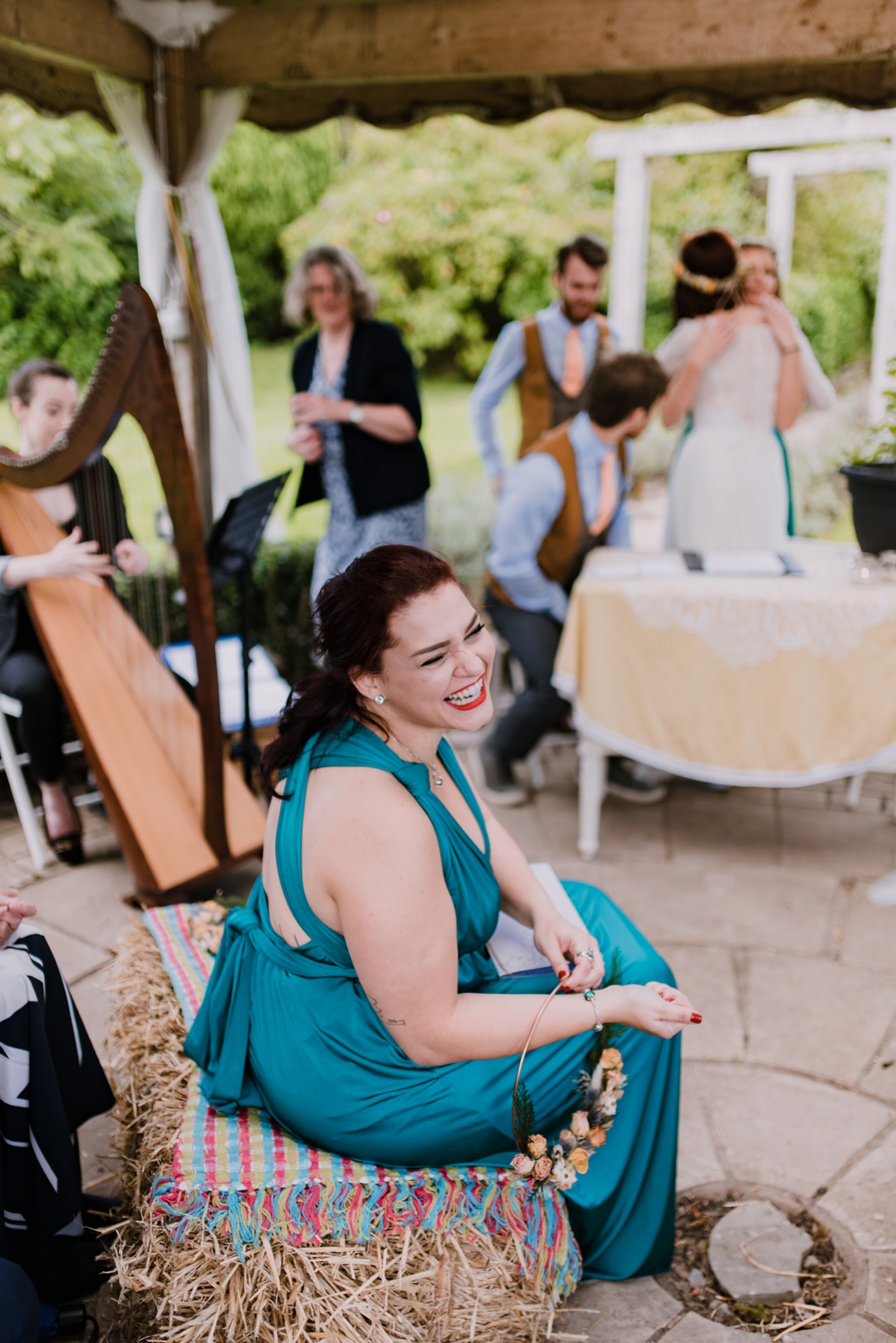 "Paula at Hello Sugar blended in like one of our guests while taking the most stunning photos.  I couldn't recommend her highly enough.  I well up every time I open our wedding album; it's simply poetic."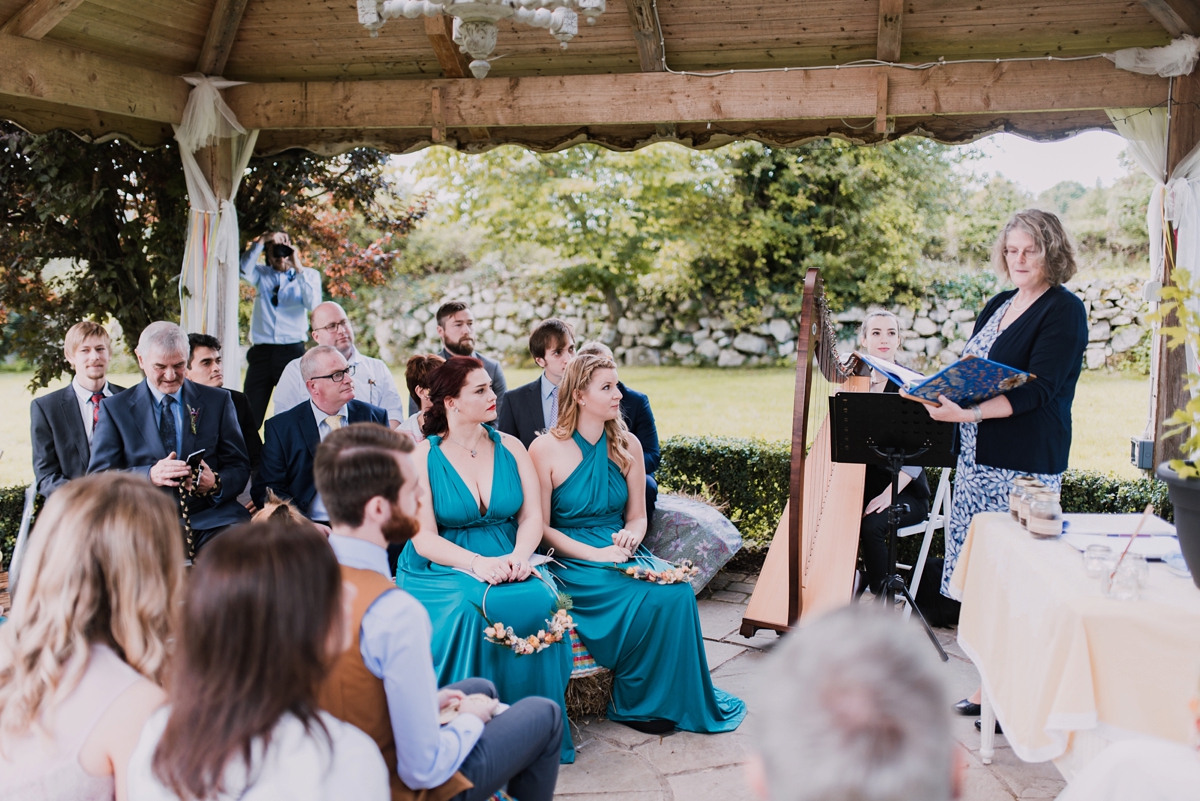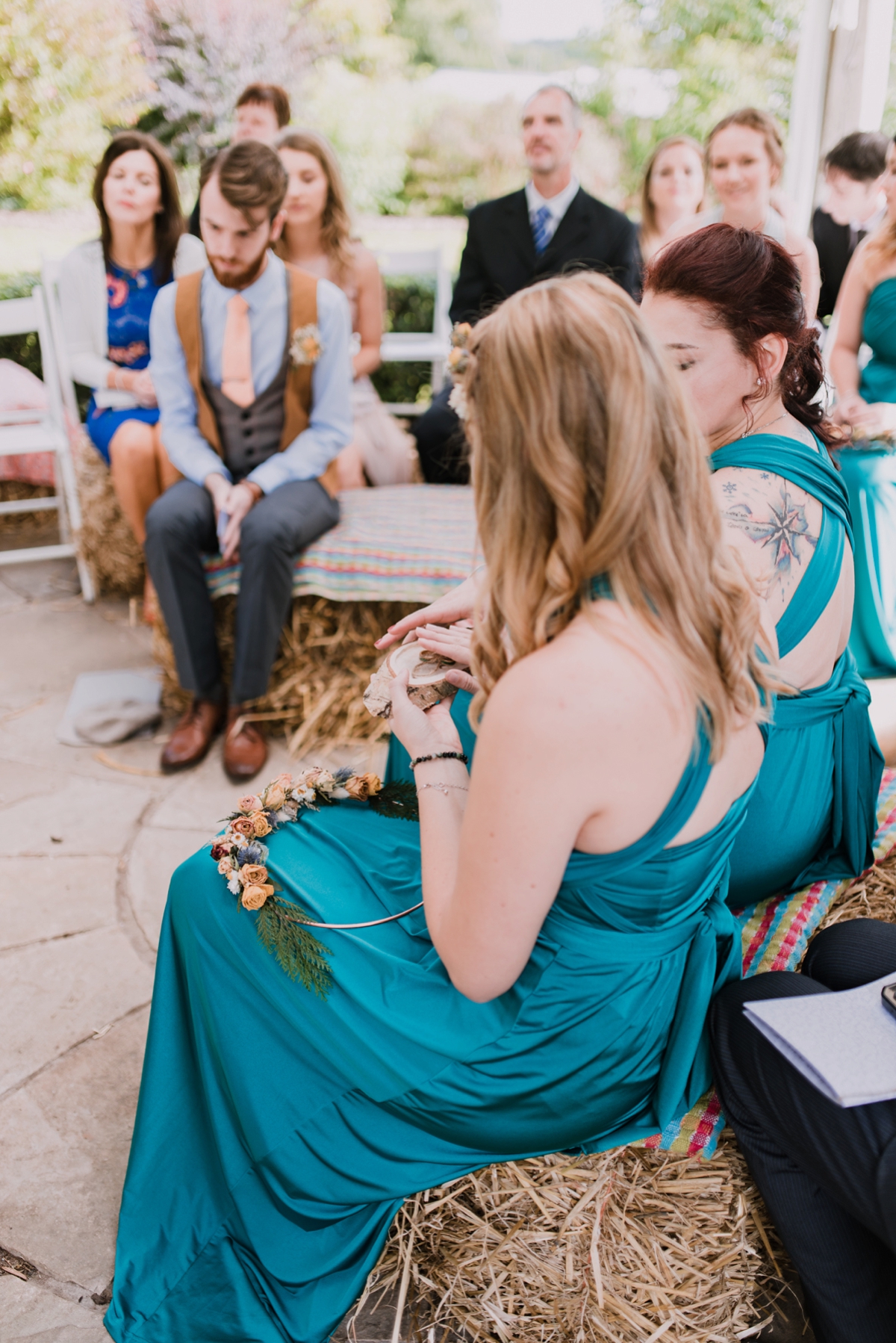 Tasha's father walked her down the aisle to 'A Thousand Years', played on the harp by Claire Heffernan.
"We wanted to make the day our own and we decided to have an intimate, humanist ceremony.  We didn't have a script and everything we chose meant something personal to us.  We wanted to focus on what we value the most – our relationships with those we love."
"The ceremony included planting an oak tree, poem and vows reading and a 'ring warming' tradition, where the rings were passed around the guests and each was asked to warm them with their hands."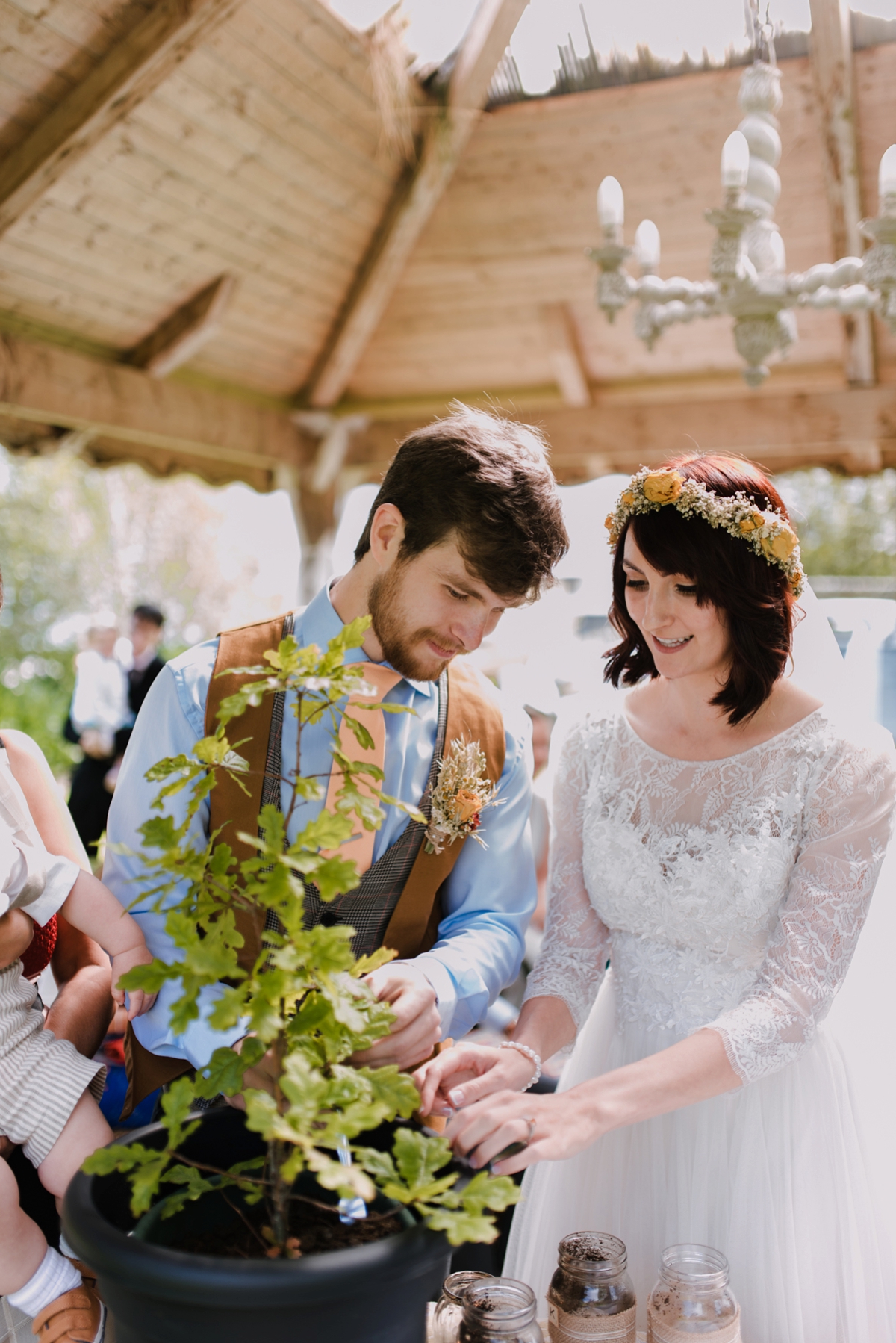 To further cement their vows, the happy couple exchanged rings purchased from The Wood Hut Gifts.
"We wanted something a little extra special and our rings from The Wood Hut Gifts were made of oak and malachite, representing love, family and nature."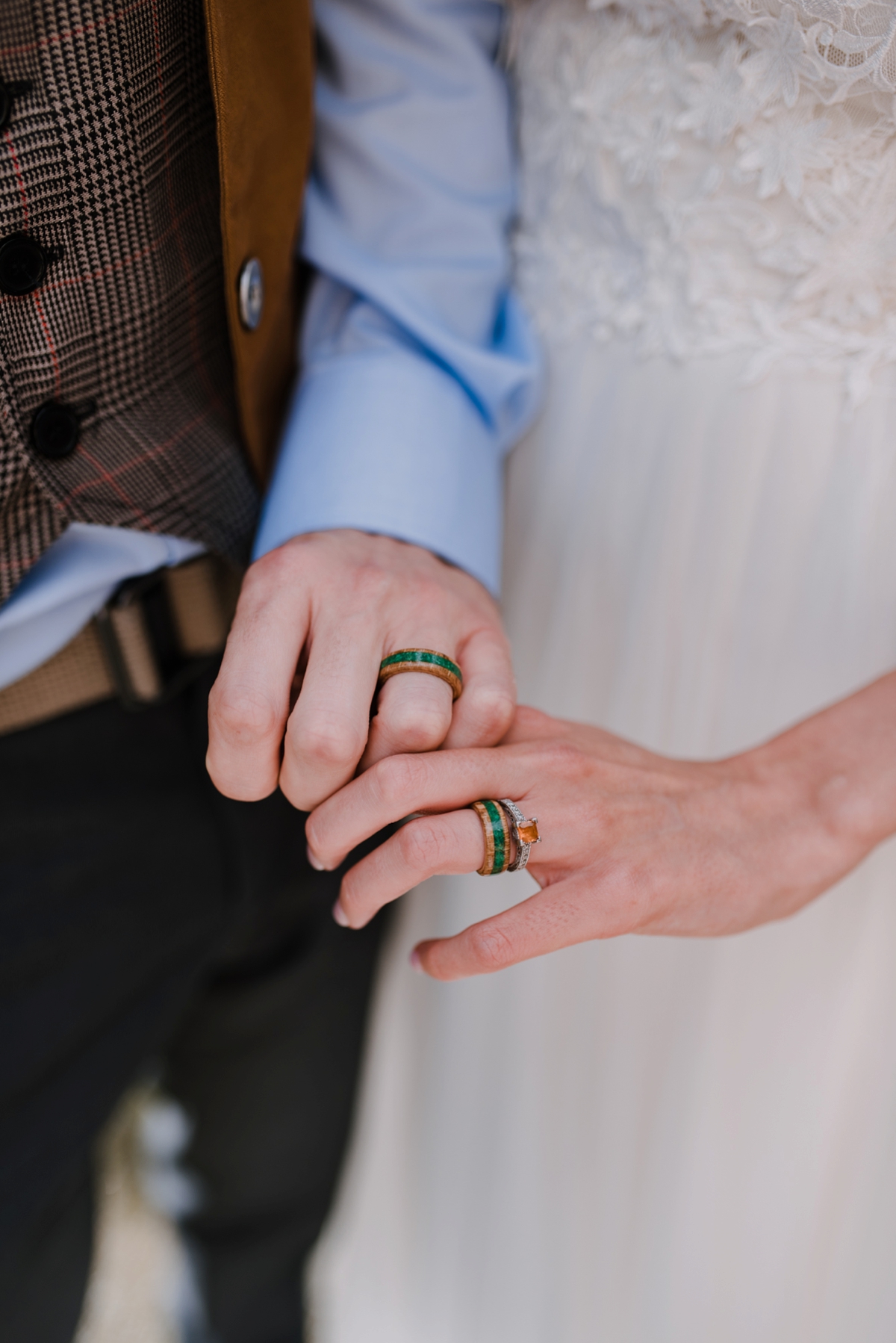 "The soil used for planting our oak tree came from three different places, as a symbol of three important events in our life: Killynether forest park where we had our first date, Norway where Kurtis proposed, and the soil from our home garden in Bangor.  During the ceremony our hands were tied with a piece of our son's first blanket that was knitted by my grandmother years ago.  Sadly she isn't here anymore but she got to be a part of our day."
The couple spoke heartfelt, tailor-made vows to one another, while for readings, two of the bridesmaids shared an extract from 'The Alchemist' by Paulo Coelho, while the best man read from 'The Bridge Across Forever' by Richard Bach.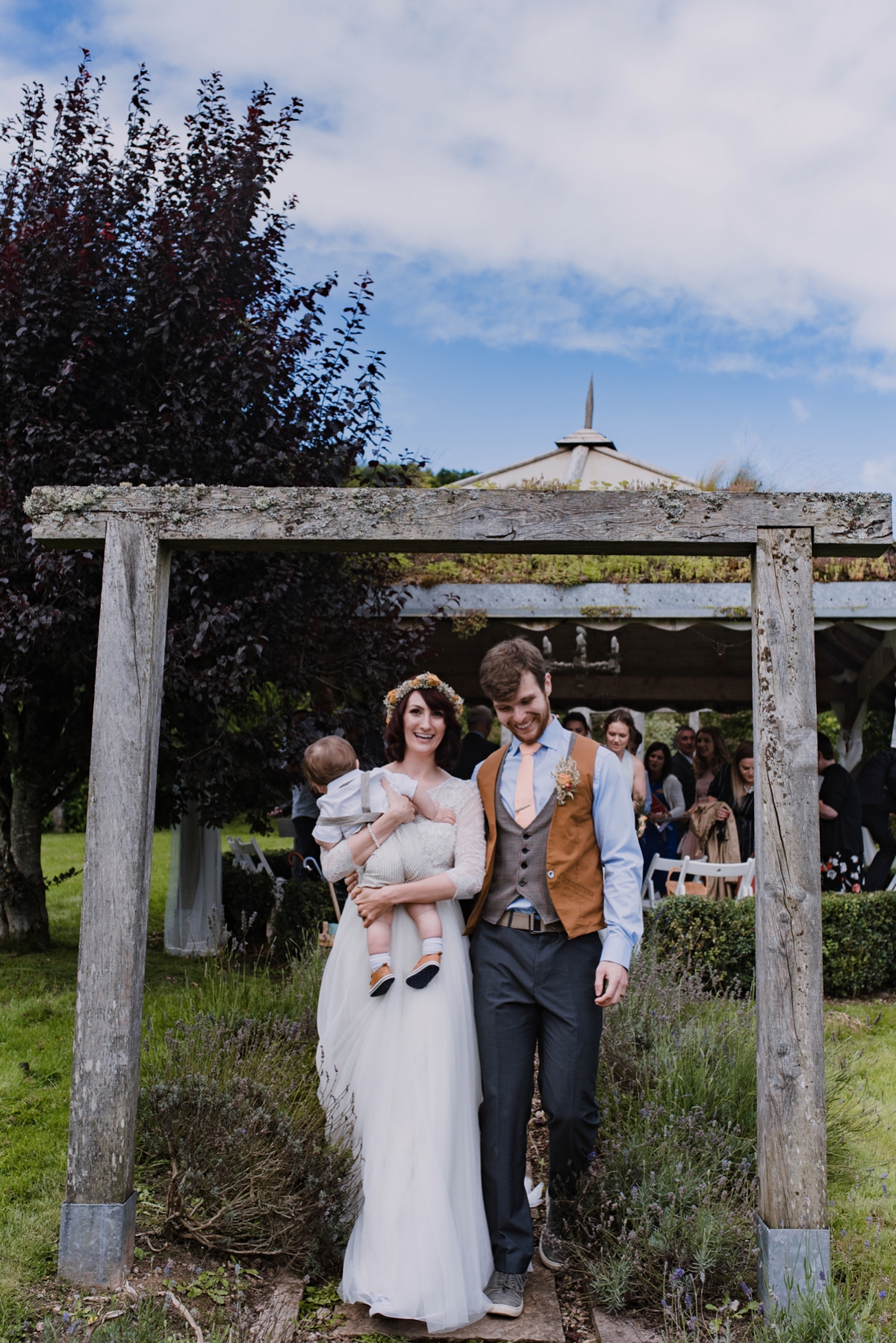 To keep with the eco-credentials of the venue, Tasha and Kurtis were showered with bird food instead of paper confetti when they left the ceremony.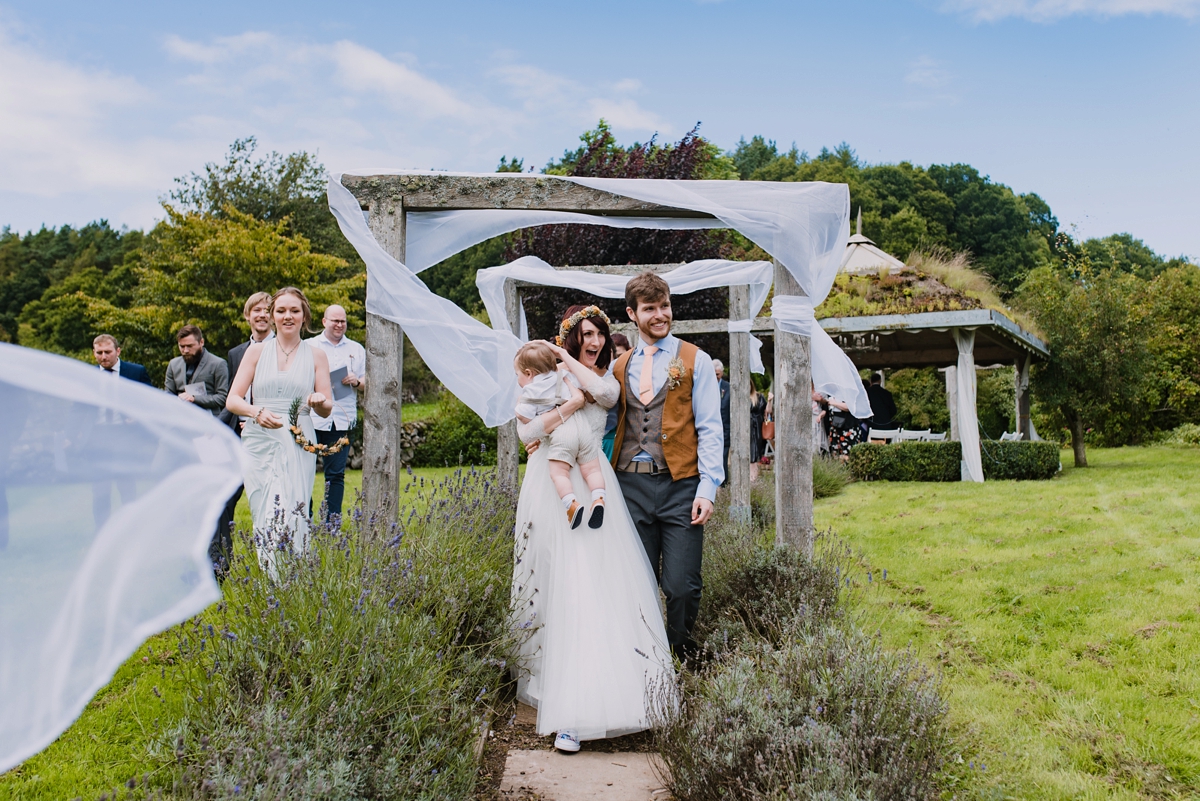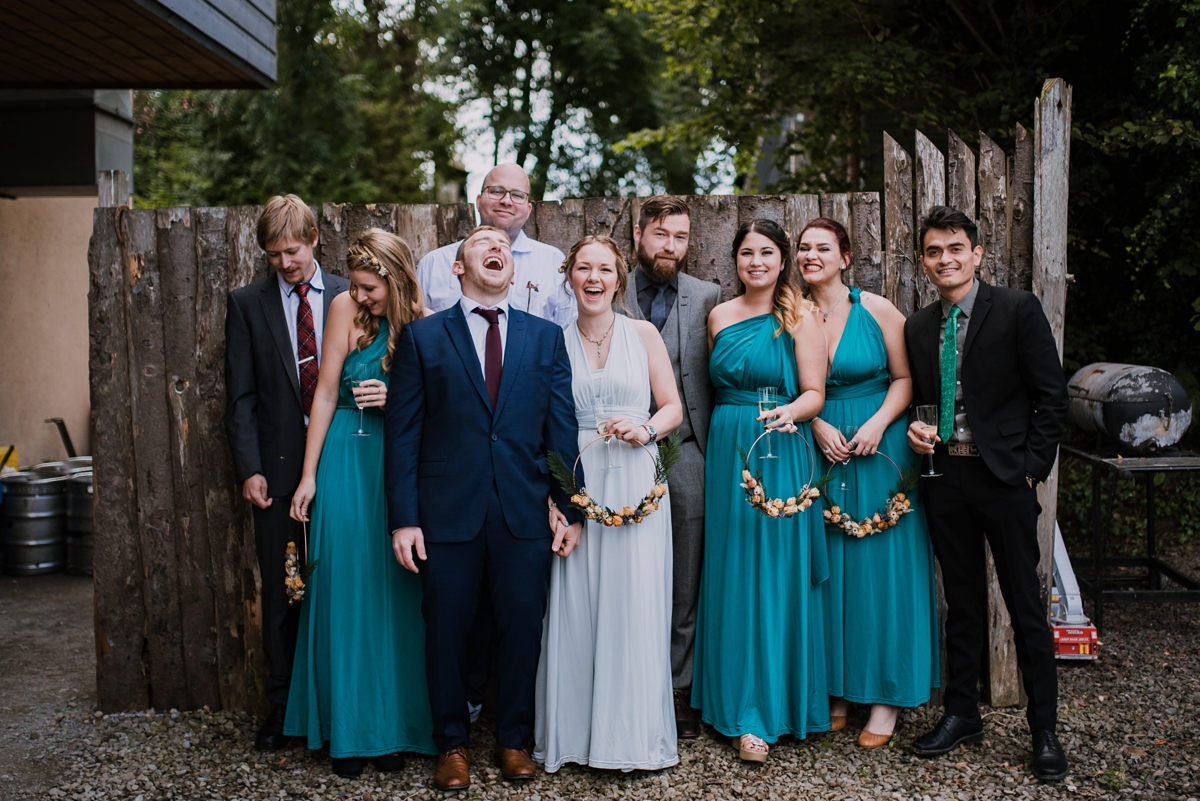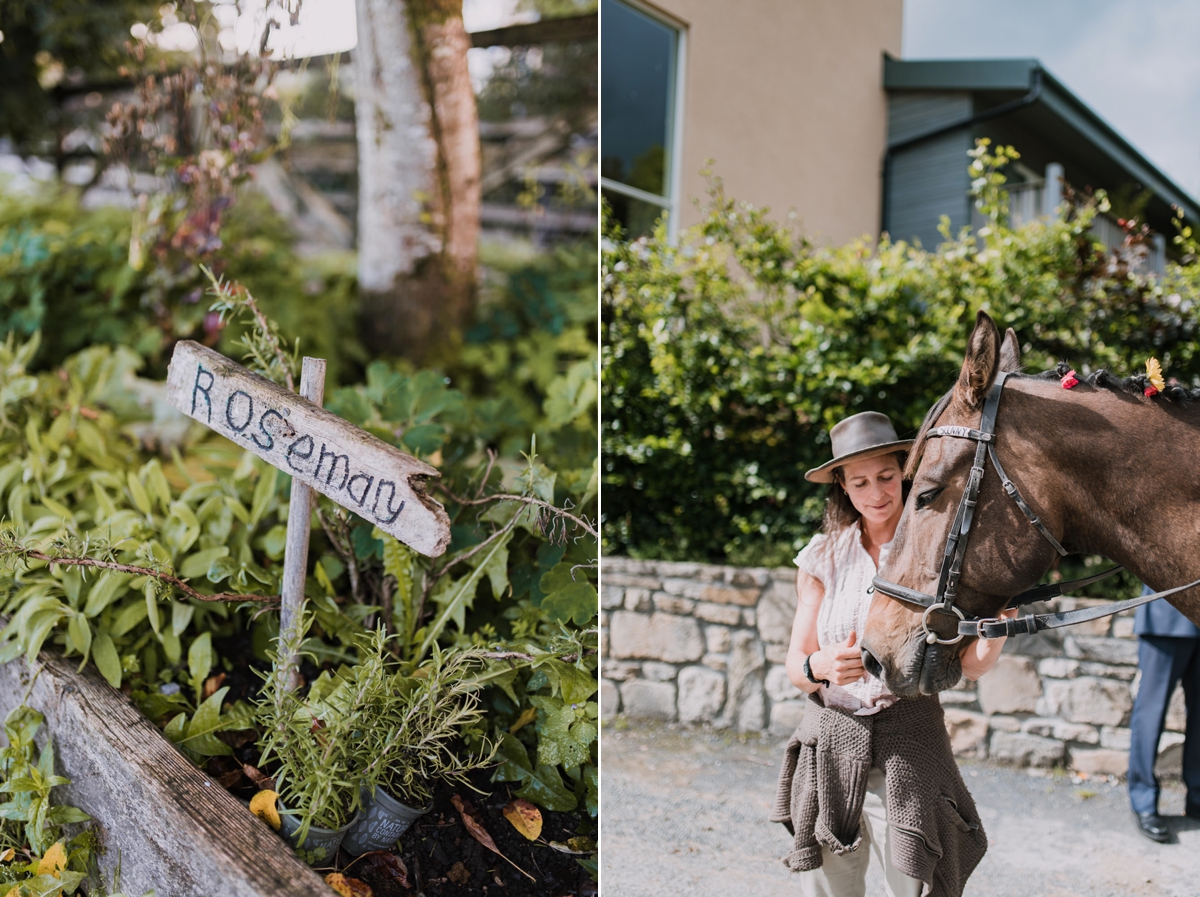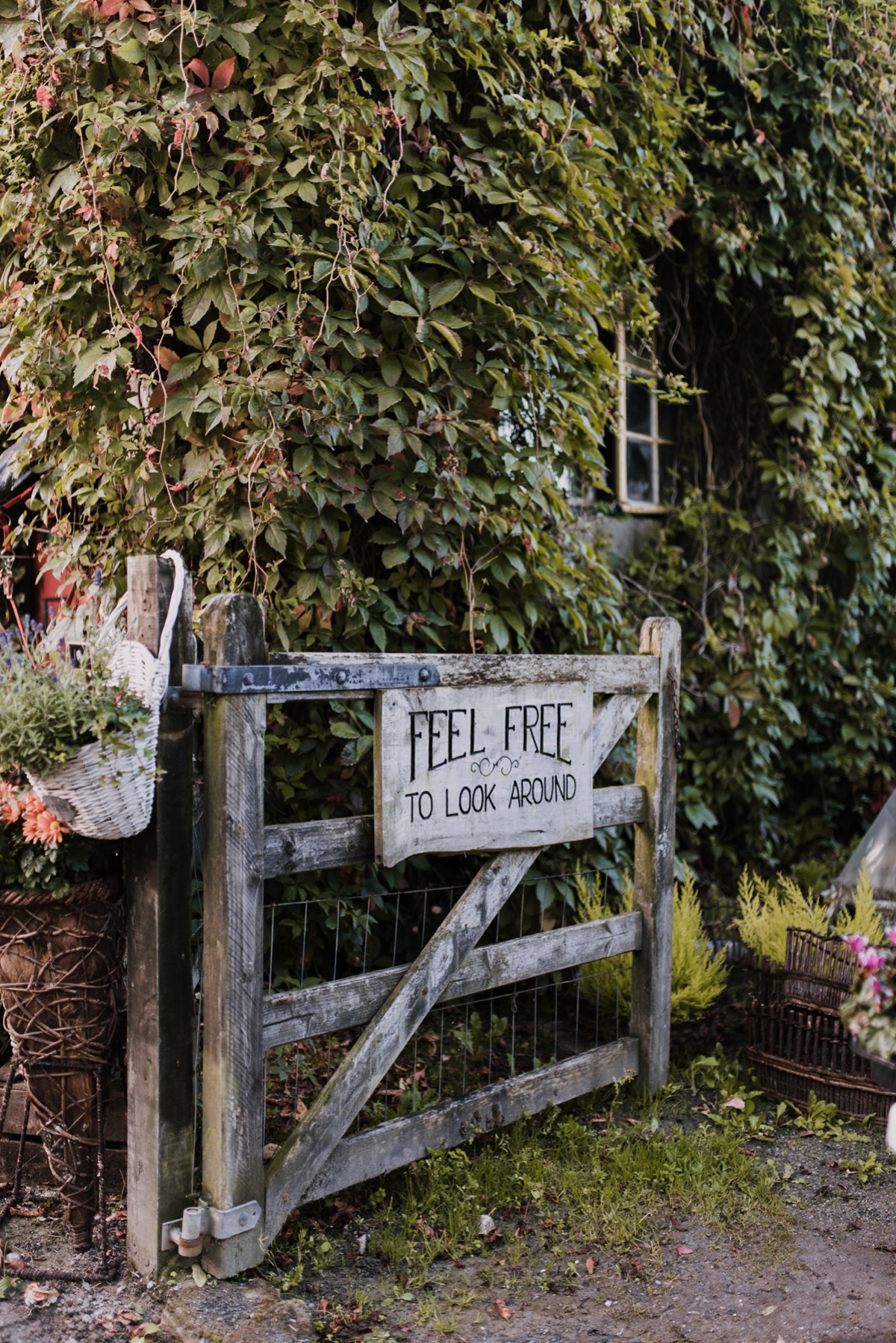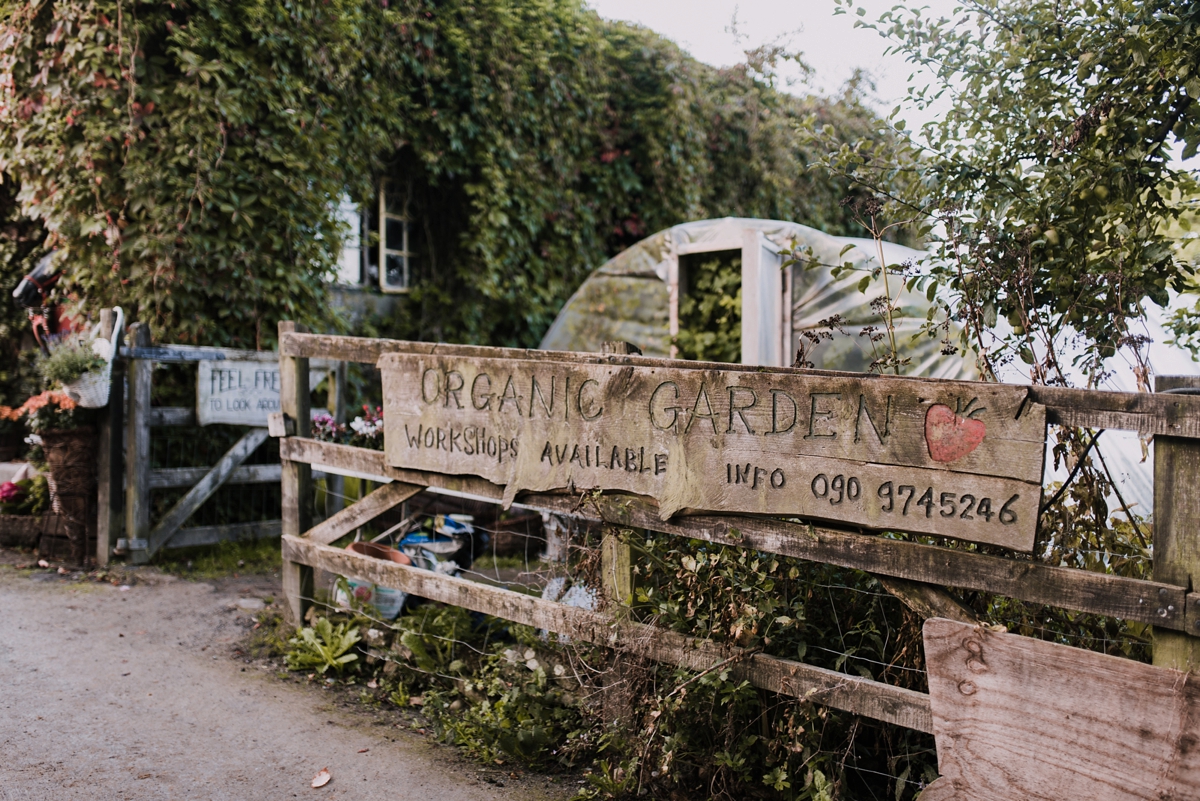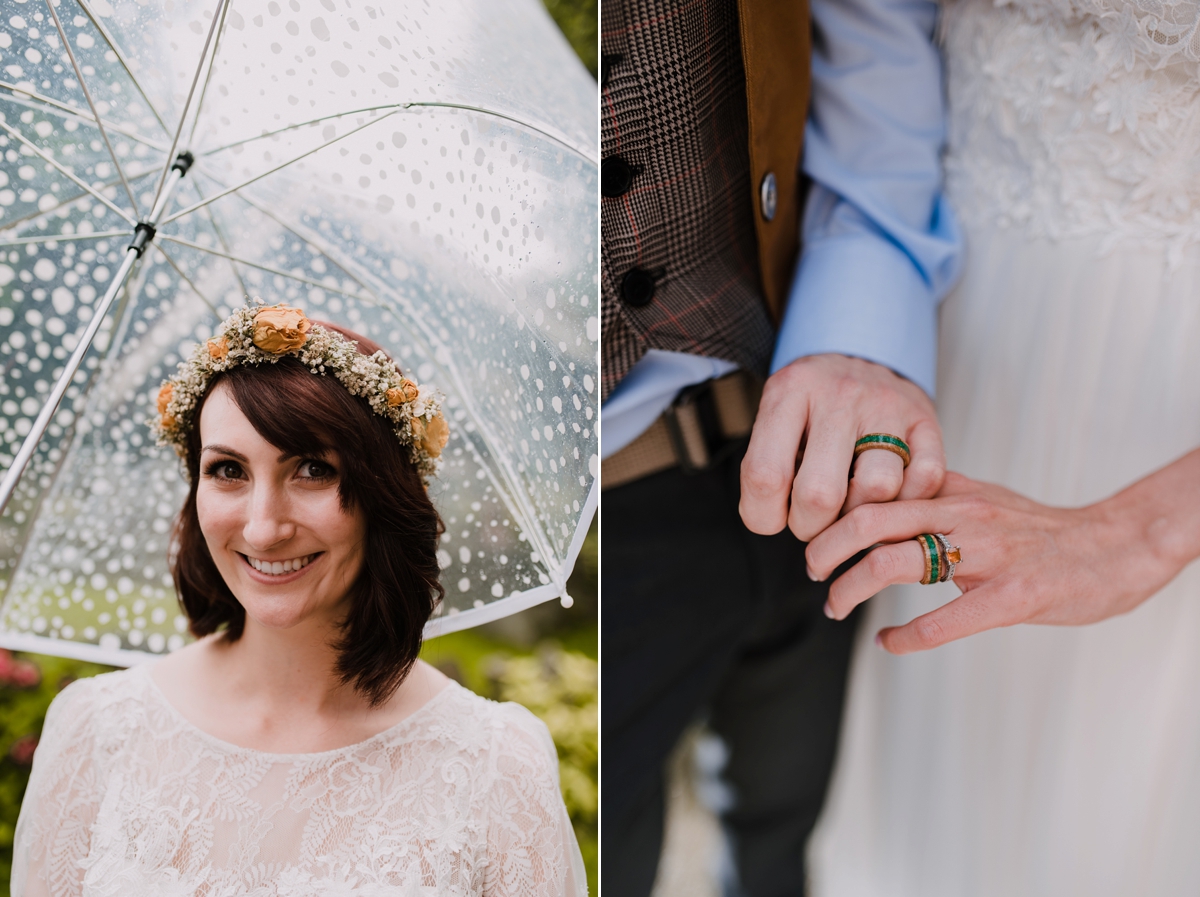 "My father is a talented craftsman and he made a lot of beautiful wooden items for us including the ring holders, crates for wedding favours and a time capsule box with our initials on it, to be opened on our first anniversary."
Catering was the work of the Slieve Aughty Centre and the delicious-looking food was both entirely vegan and taken from the site's own organic garden, so the air miles were measured in mere feet!
"Crumbs Vegan Bakery in Lisburn made us the most beautiful carrot cake and cupcakes that suited our rustic outdoor theme perfectly."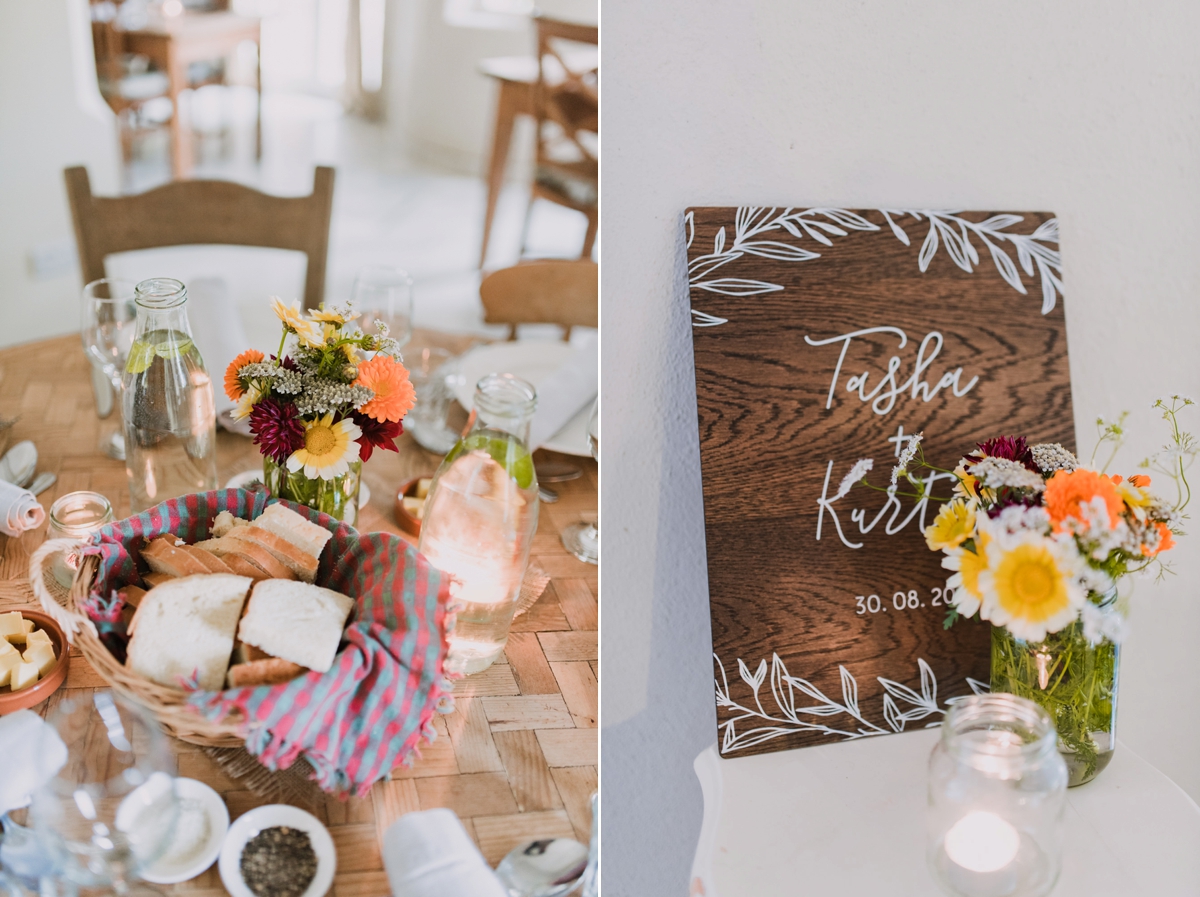 "It's almost impossible to choose a favourite part of the day.  The ceremony was magical as it brought everyone together and sparked a few tears and right after we took our son for a nap up in our room and were treated to vegan cookies and ice cream while soaking it all in- that was amazing!"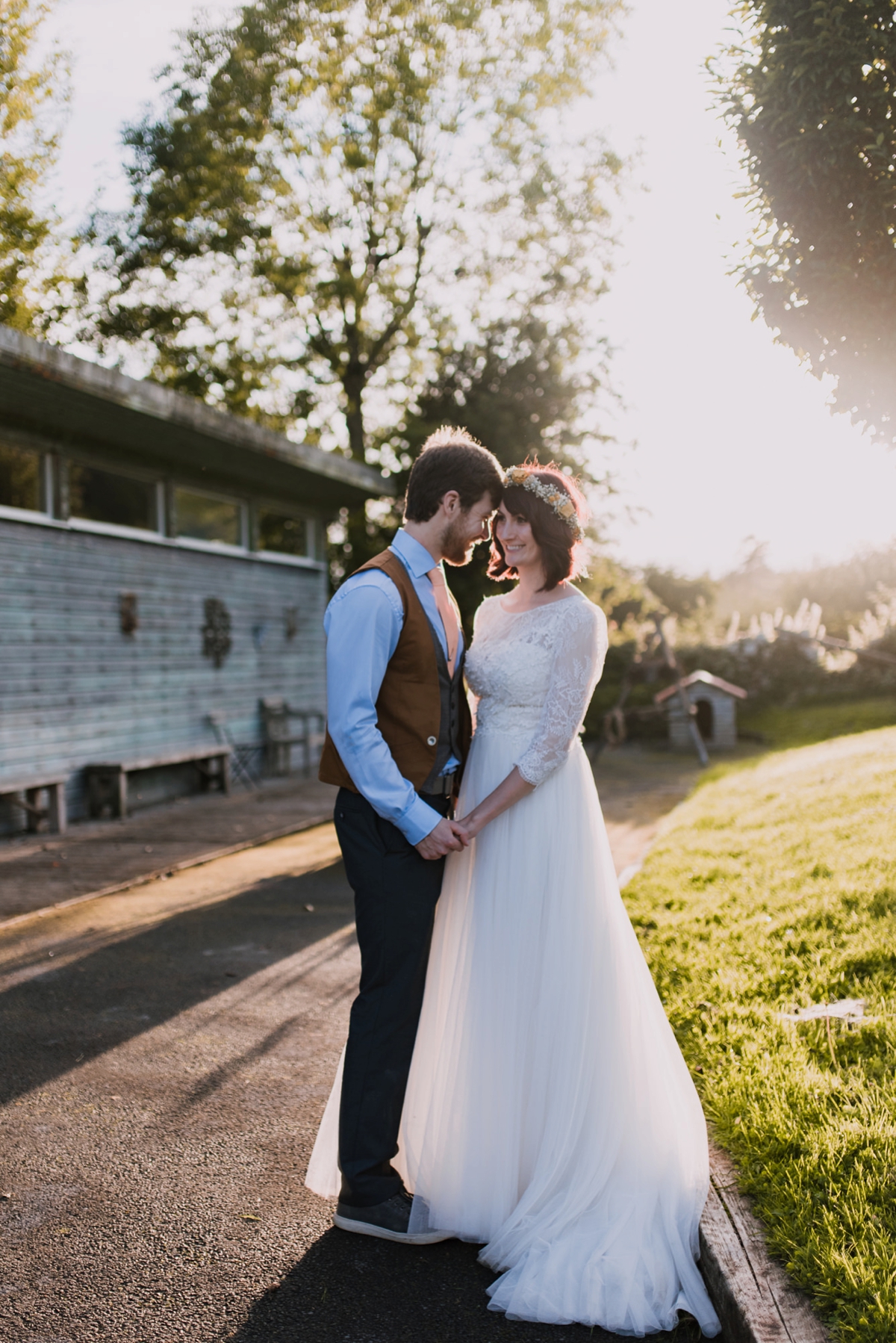 Words of Wedded Wisdom
"I was feeling a little overwhelmed, being a brand new mum and having my best friend live on the other side of the world, along with being the first in my friendship group to get hitched.  I had no idea how to plan a wedding with my hands already full.  It was definitely the most stressful few months for me so my advice is this: Remember what you want.  This is so important."
"So many people like to get involved in your plans and make you feel that you need to change particular things to please everyone else but it's your day.  Do it exactly the way you dreamed it, this is your story.
Remember to breathe, smile and enjoy the day.  It's so easy to get caught up in the chaos of it all but it should and will be the most magical day of your life."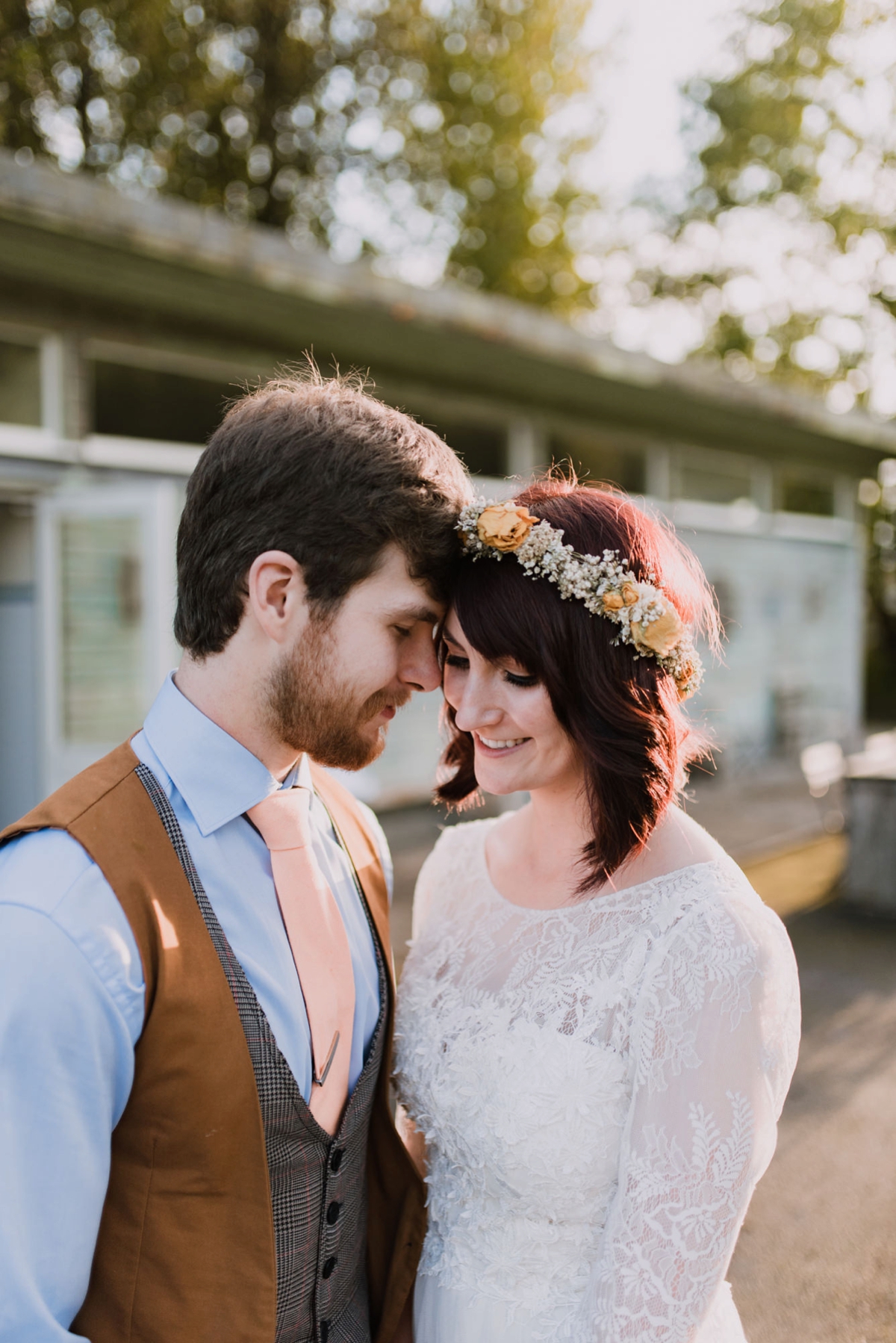 So many thanks to Tasha and Kurtis for sharing this gorgeous day with us all.  If you love Tasha's Watters gown as much as me, then take a look here for more brides in this beautiful brand, while if eco-friendly rustic style is your thing, take a peek here and here.  I'm off to look at that dress again…
Much love,
Shona x