Well, be still there my stationery-loving heart. Actually, that's something of a forlorn hope today because it's all about the fabulous E.Y.i. Love here on Love My Dress right now and I couldn't be happier.
Not only do I adore these wedding stationery designs, I'm also a huge fan of the amazing husband and wife team behind this exceptional luxe brand. If you're in the midst of a paper-based love affair or if you're looking for the most amazing stationery for your big day, this is the feature for you…
Let me just introduce you to E.Y.i. Love before we hear from Jack and Lorna because they probably won't tell you just how great their company really is. E.Y.i. Love specialises in beautifully stylish stationery for weddings and events and, like so many passionate people in the wedding industry, Jack and Lorna's desire to create divine stationery suites started when they designed and lovingly hand-printed their own wedding invitations in 2010.
Now, fast-forwarding 8 years, their love for their business and their clients continues to grow and develop. E.Y.i. Love produces innovative, exceptional stationery with heavenly luxe foil printing. The team has expanded to include a genius calligrapher, an illustrator of unbelievable talent and their fantastic in-house team, headed up by Jack and Lorna's poodle (and chief of staff!), Rudi.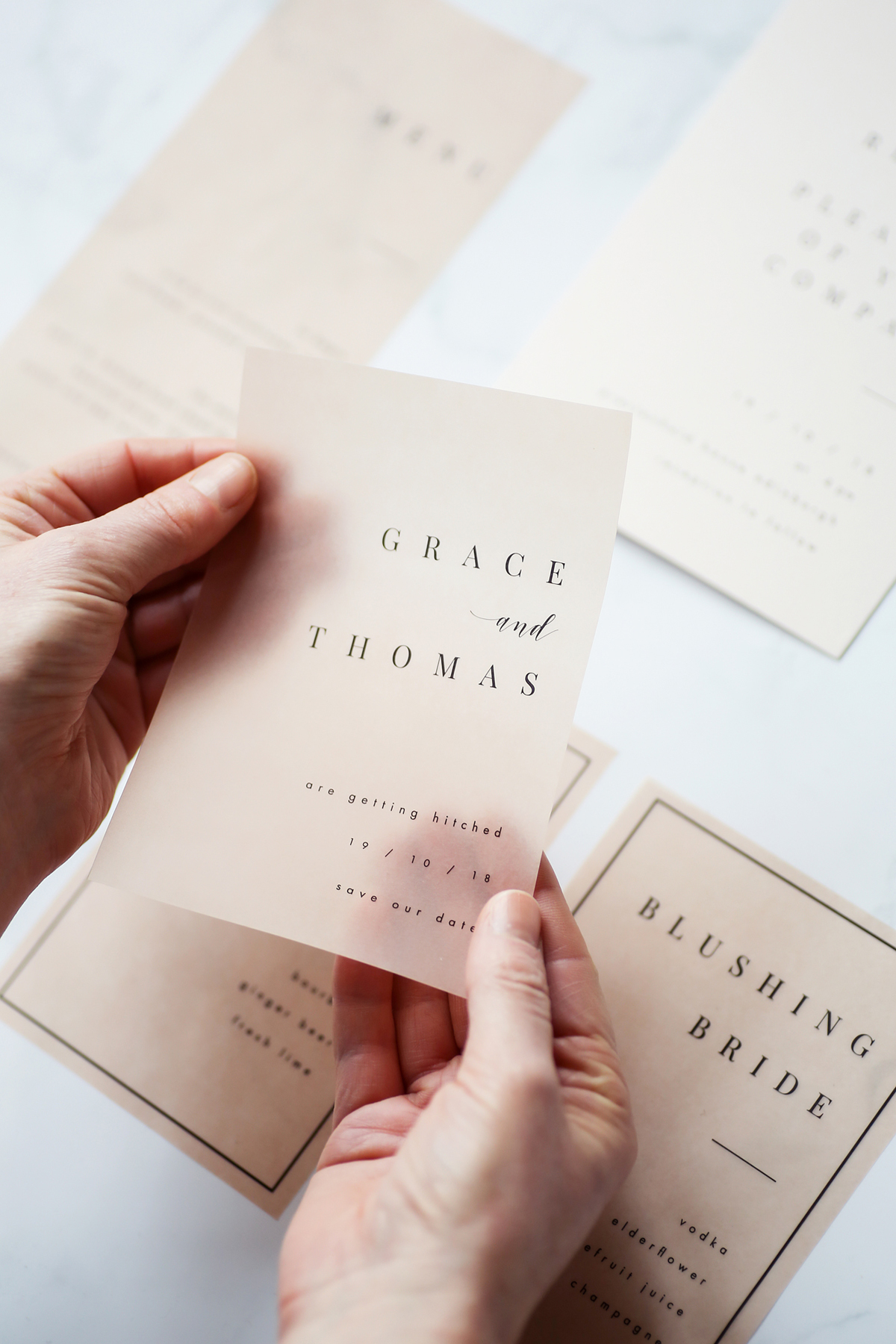 So, with those introductions out of the way, let's hear more from the couple themselves:
"Each order we take on is tailored to the couple's specific requirements and tastes, meaning that each order is totally unique," explains Lorna. "This is one of the things we truly love the most about our job and there's a lot to love! Hand printing each order is a lengthy task but it means that we're incredibly hands on with each and every invitation, save the date, rsvp and thank you card our clients send. Jack takes serious pride in heading up our production process and really does get a kick out of seeing ideas come to fruition in stylish stationery form."
"We strive for our foil creations to remain at the cutting edge of design excellence," says Jack. "We're massively influenced and aided by Lorna's extensive fashion and textile experience and our commitment also lies firmly in providing an exceptional level of customer service which is oh-so important for your big day."
"We are lovers of love stories, in all their forms. We are stationers but are far from stationary. We are curators, we are collaborators, we are creators."
E.Y.i. Love's gorgeous signature style pairs expertly sourced luxury materials with a stylish minimalistic and modern aesthetic. They adore the glimmer of foil and they believe in the importance of touch and feel when it comes to your stationery, using deliciously thick boards (or even Perspex if you're looking for a unique twist on your design) to create maximum impact for your guests.
"We love working alongside our clients, using their ideas and our experience plus beautiful touches such as gilt edging and calligraphy, to create perfectly personalised pieces, each as unique as the couples they represent," says Lorna.
"Our work and the collections we produce at E.Y.i. Love are often inspired by the couples themselves. We've had the opportunity to design stationery for some incredible venues with venue illustrations appearing as a huge trend for this year," explains Jack. "With her enviable background in fashion, that's included working at revered Italian fashion house Alberta Ferretti, Lorna often looks to the couture world for ideas and inspiration and for textures and colours to incorporate in our designs."
It's incredibly easy to love the designs from E.Y.i. Love because, well, just take a look at them. The colours, the fonts, the motifs and layouts are simply heavenly and you just know how receiving one of these invitations in the post will make your guests feel. The designs manage to be current and stylish but also elegant and timeless and to me, that's quite an achievement.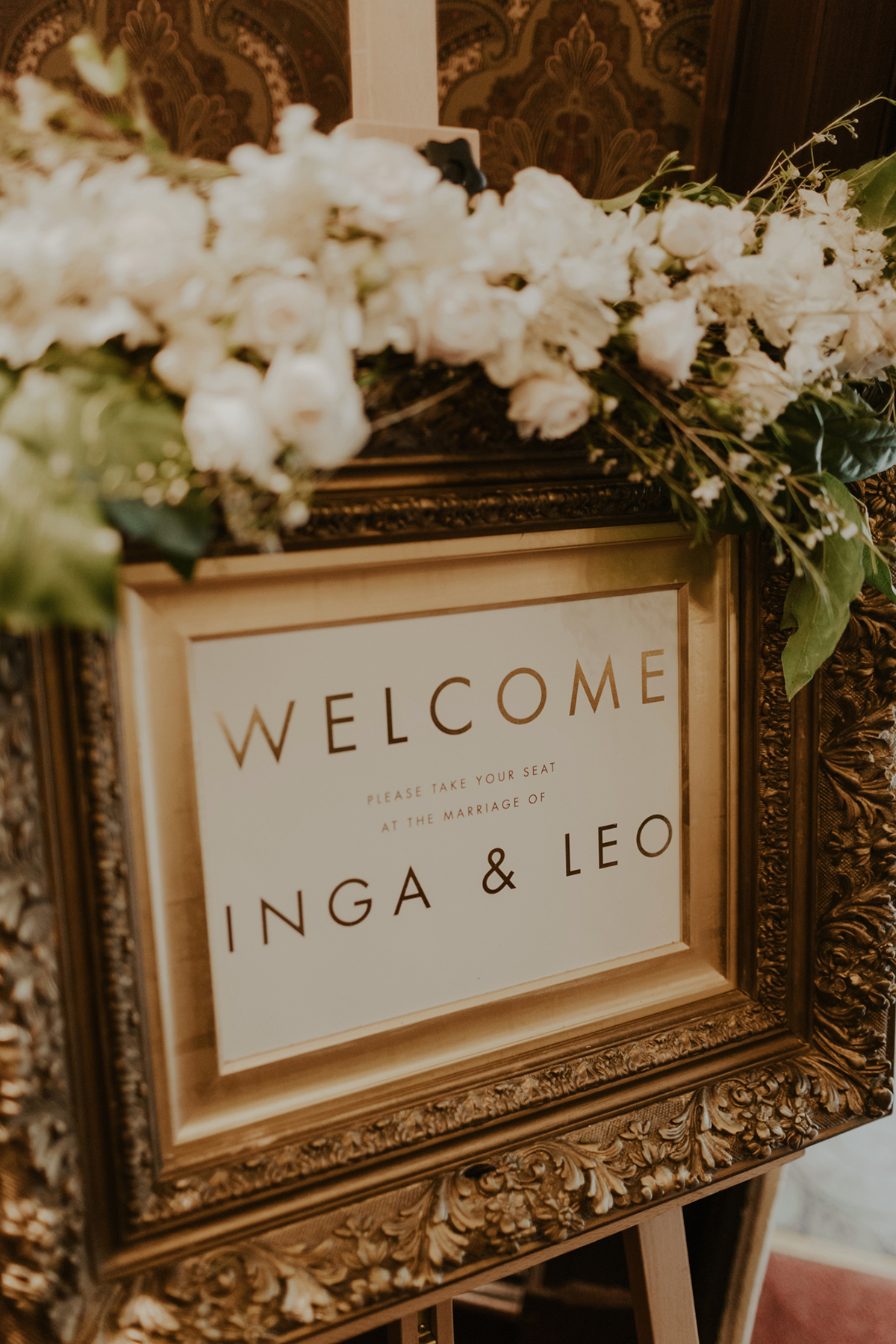 But that's not all – being able to enjoy such a personal experience and knowing that the design and print of your wedding stationery is in such talented and committed hands is just something else. Your wedding invitations are always special, they're often the first tangible glimpse into your wedding that you and your guests will receive. They set the tone, they make a statement about style and they're often kept for years after the big day too. Wedding stationery should always be personal and it absolutely is at E.Y.i. Love.
And there's still more. 2018 will see new collections that focus on texture with pieces in shades of Perspex, vellum and leather effect. Jack and Lorna are also beavering away on a range of personalised stationery (because handwritten notes are always in style) and even a collection of personalised prints for the home – what a heavenly way to celebrate your first anniversary!
It's true – the best wedding stationery goes well beyond your wedding day.
To find out more about wedding stationery from E.Y.i. Love and to browse the collections or find out more about the bespoke process, just take a look at their website that's pretty much paradise for lovers of all things paper.
Love,
Tamryn x