Lovelies, we're in for something totally different today as we head over to Italy for the opulent, luxurious wedding of Barbara and Lorenzo. If you're thinking about designing your own bridal outfit then I'm pretty sure that this is just what you need to make that final decision and go for it.
I do hope that you love this wedding as much as I have. Oh, and one final note; watch out for the beautiful gilded floral crown which has to be one of my favourite details from this wedding day. Lovely. Barbara, a fashion designer wed Lorenzo, who works in corporate communication, on 23 September 2017 in an opulent, three-day festival wedding at Villa di Maiano, Fiesole, Florence, Italy.
Photography D2 Photography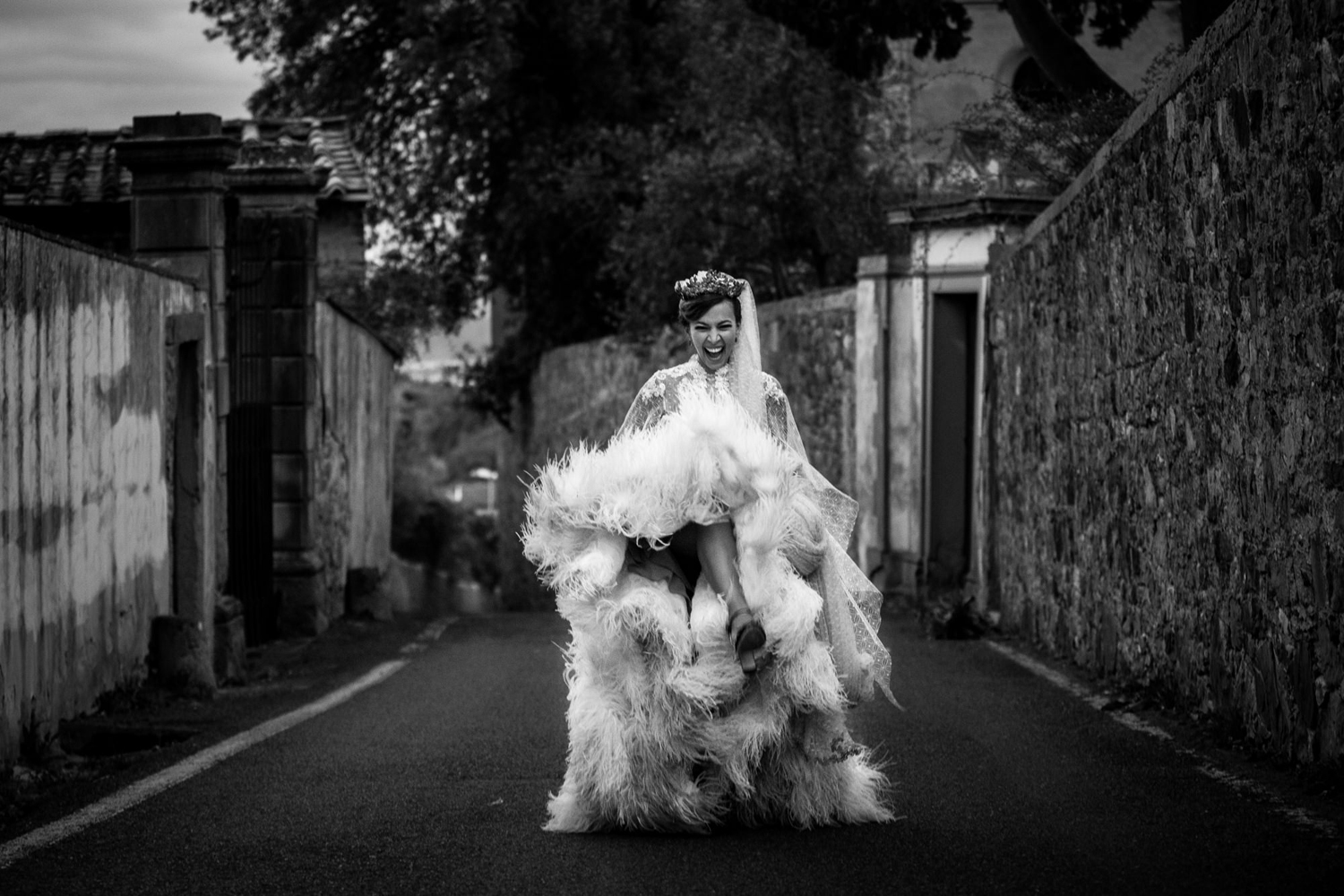 The wedding was held over three days, as their guests had travelled from all over the world to celebrate with the couple and they wanted to spend as much time together as they could. Their close family and friends stayed in Fattoria di Maiano, Fiesole, which was also the location for their welcome dinner. Villa di Maiano hosted the wedding day itself, then the guests gathered again for a final celebratory brunch.
"We loved Maiano because this villa was perfect for the style chosen for the wedding, while the Fattoria – sited a few kilometres from Florence – was a luxurious and comfortable solution for guests."
Barbara, who is originally from Venezuela, brought so many joyful Latin elements to the day which was, at heart, romantic and elegant with natural and tropical touches. Music and entertainment were key, as you'll find out, and the Villa was the perfect location for them to combine all of these elements.
"We dreamed of a romantic and elegant wedding, very natural, with vintage objects and a touch of tropical, so the candles, the pineapples and lots of beautiful furniture made our ambience. In Venezuela the weddings are very elegant but at the same time the Latin soul commands, so it is the music and the entertainment that really counts."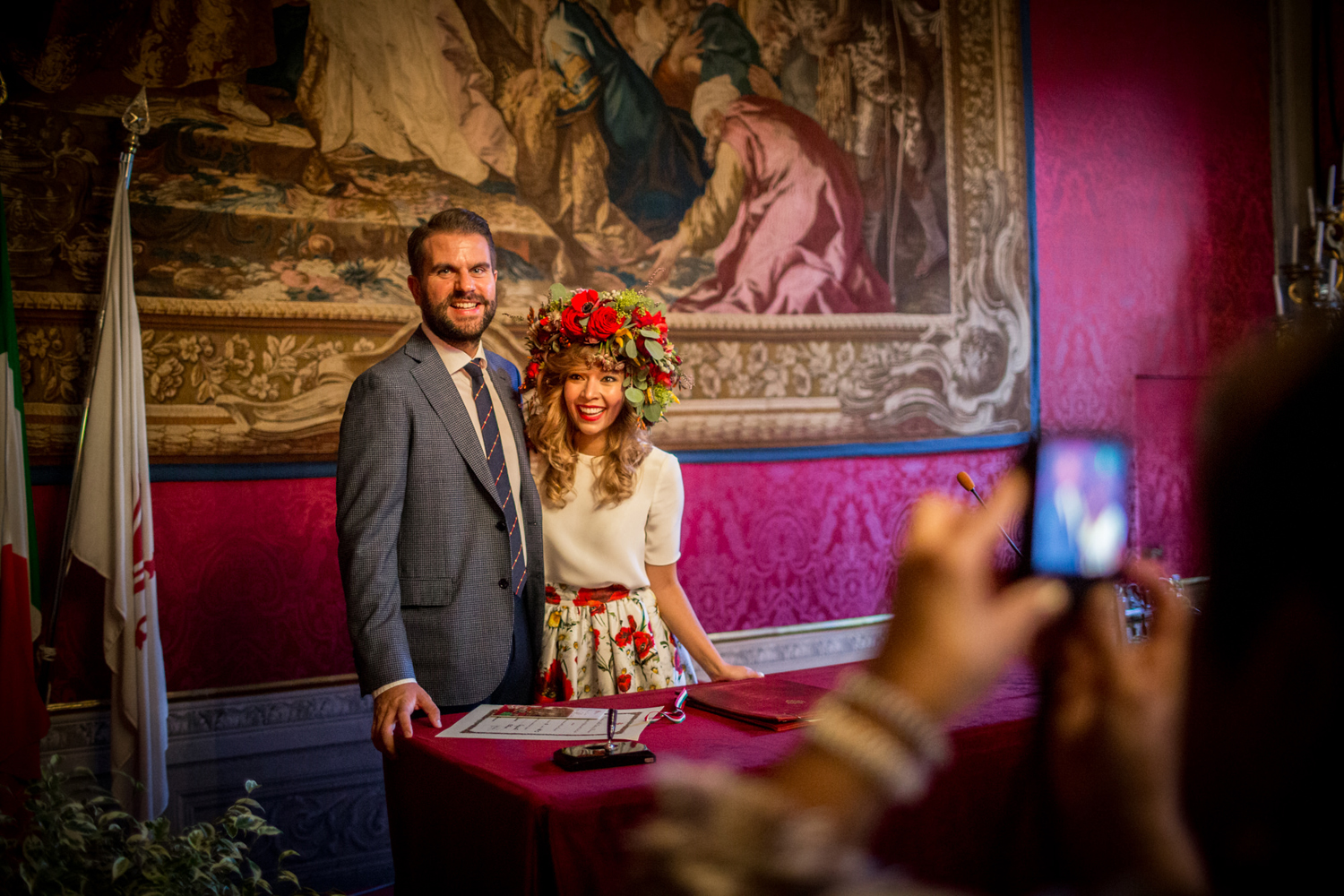 "That's why in our wedding there were three bands: the first one for the celebration and the aperitif with an Elvis and 50's/60's/70's sound, then there was a Latin band who came from Prague with a Salsa and Merengue sound."
[JP-VIDEO]
"Last but not least, at 1am there was a very important Venezuelan tradition 'La Hora Loca' ('The Crazy Hour'), when elegance and protocols are forgotten. We had samba dancers, masks and gadgets for all the guests."
"We met in Toronto, Canada on September 2007 because we were attending the same English course. Our first kiss was at a Latin fiesta, then we spent many days together but unfortunately had to say goodbye. At the same time, we were strong and sure that we would see and meet again, because what we felt for each other in those magical days in Toronto was special."
"So we met a few months later in Madrid, then Lorenzo spent time in Caracas, and I went for a few months to Milan (where Lorenzo worked at that time)."
"Finally I decided, after completing my studies in Fashion Design, to move to Italy to continue my career and to join Lorenzo. Exactly ten years after we met, we got married in our new home city since 2014, the beautiful and romantic Florence."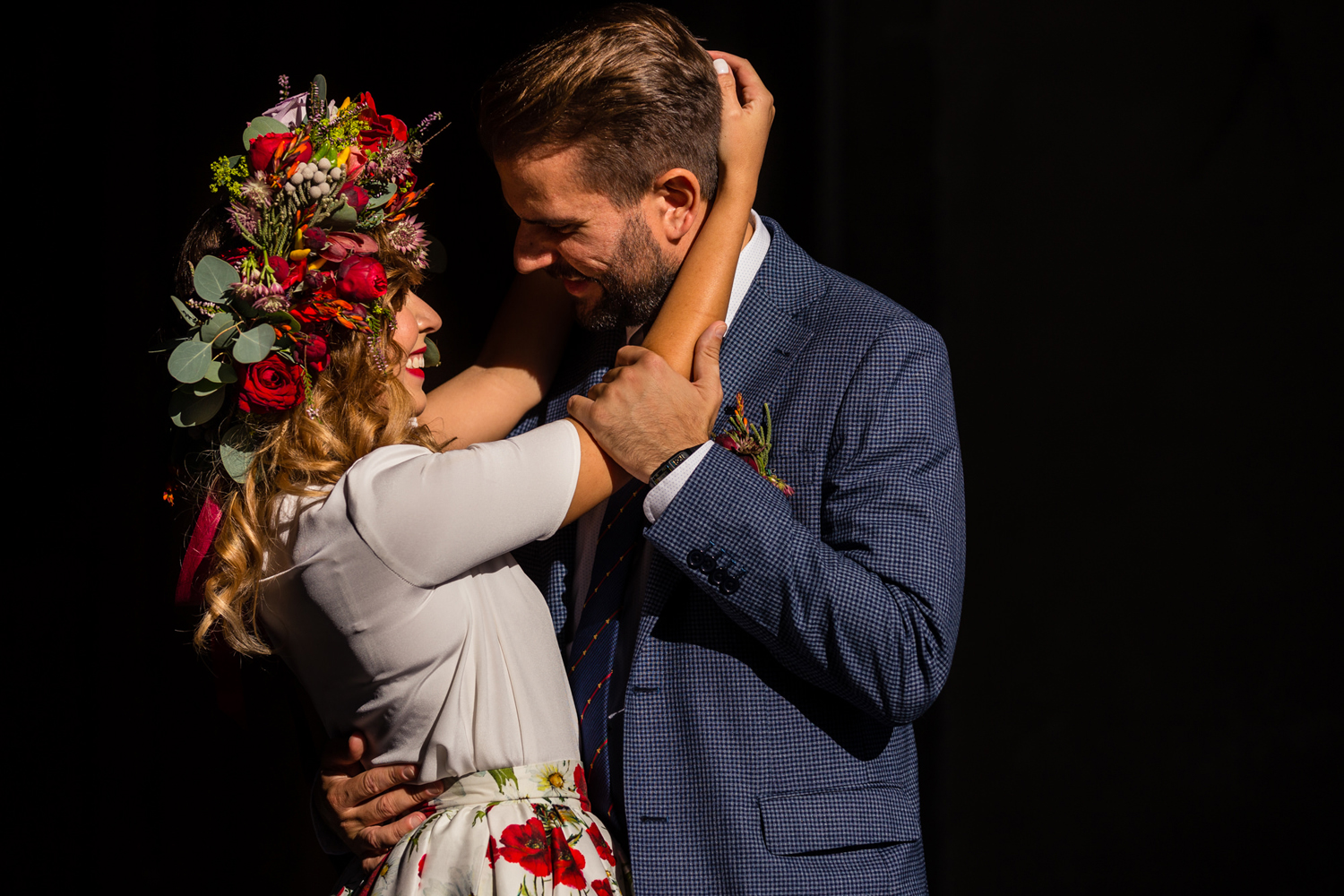 Barbara and Lorenzo worked with wedding planners Bianco Bouquet to organise all of the elements. The team advised the couple on each supplier, to fabulous effect, and Barbara found Pinterest key in creating her vision.
"I used Pinterest to catch some images and explain better all my ideas to the wedding planner and the suppliers."
The vibrant, creative images were captured by Italian wedding photographer D2 Photography, whilst Paolo Bacchi recorded the day on film. I really love the colours and love captured by D2 Photography, from those of the newly-weds to the festival vibe of the evening and the amazingly-styled tables for dinner.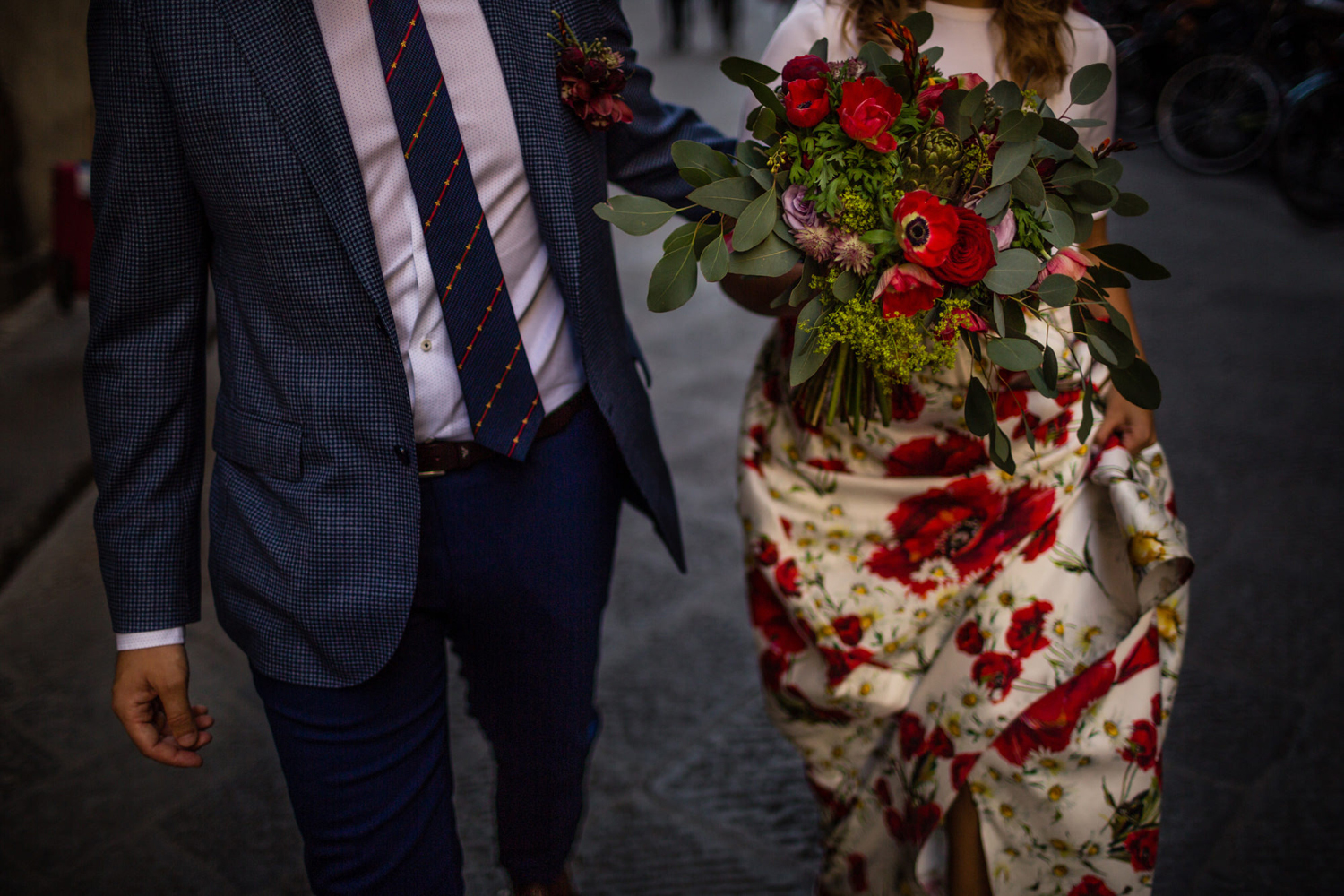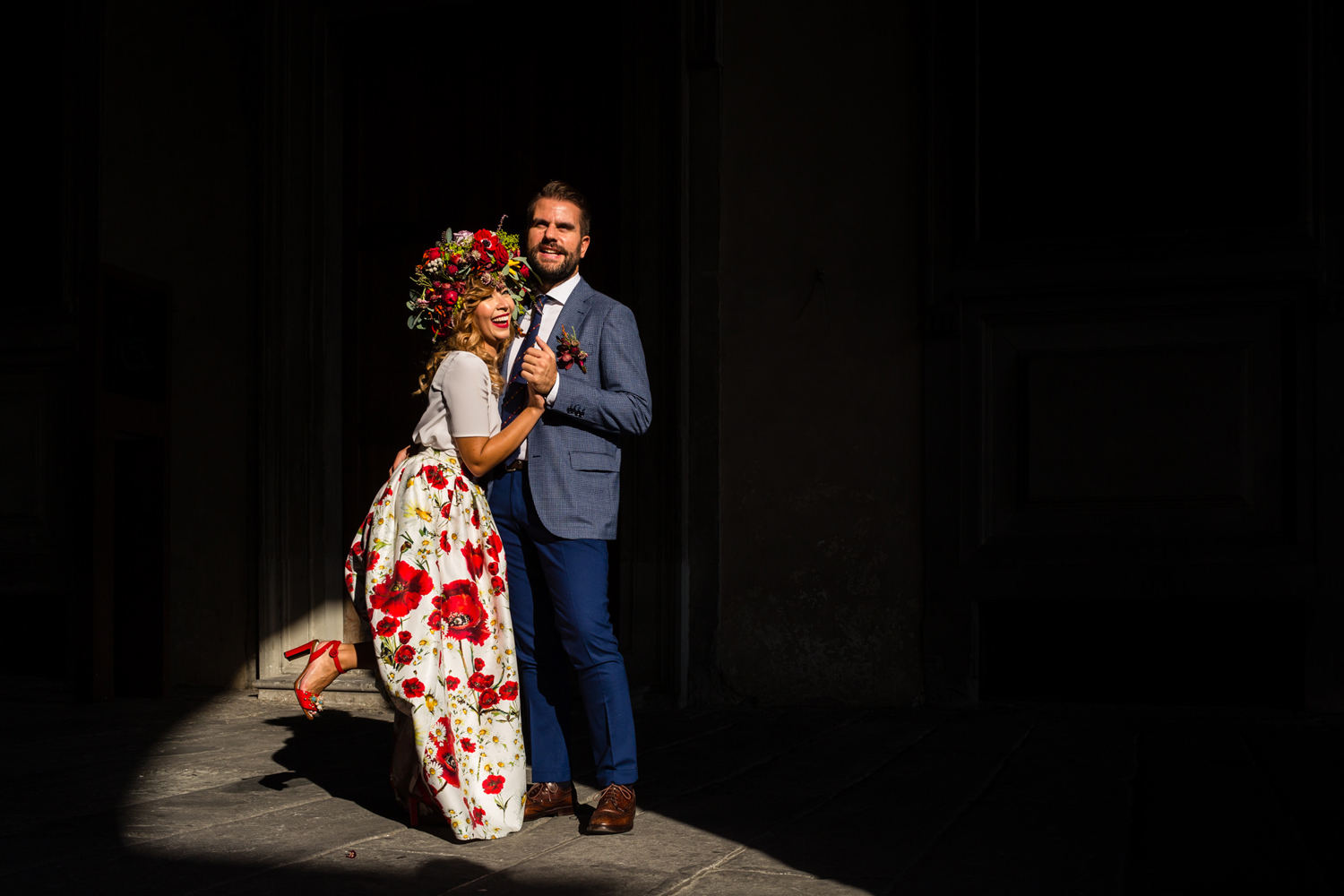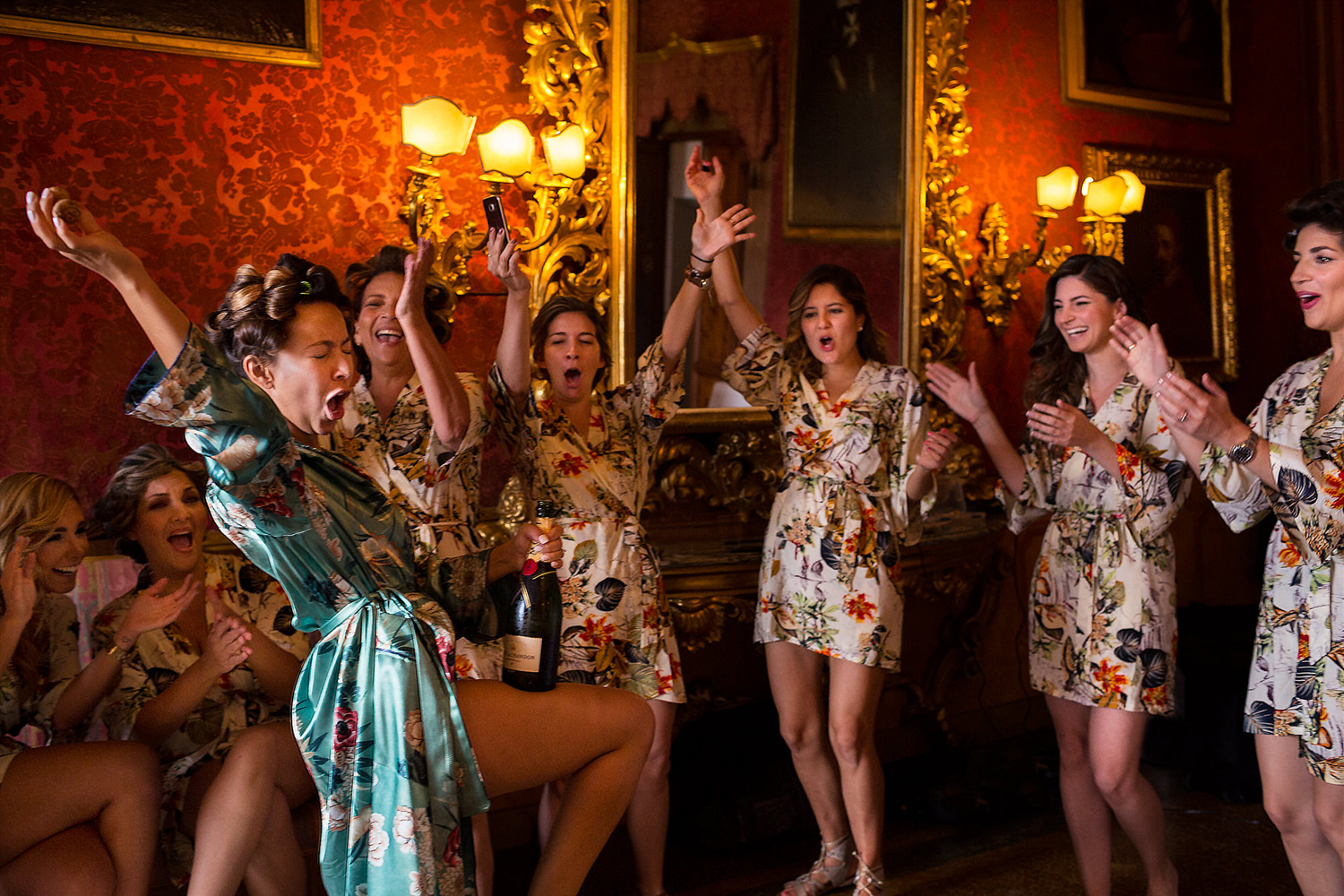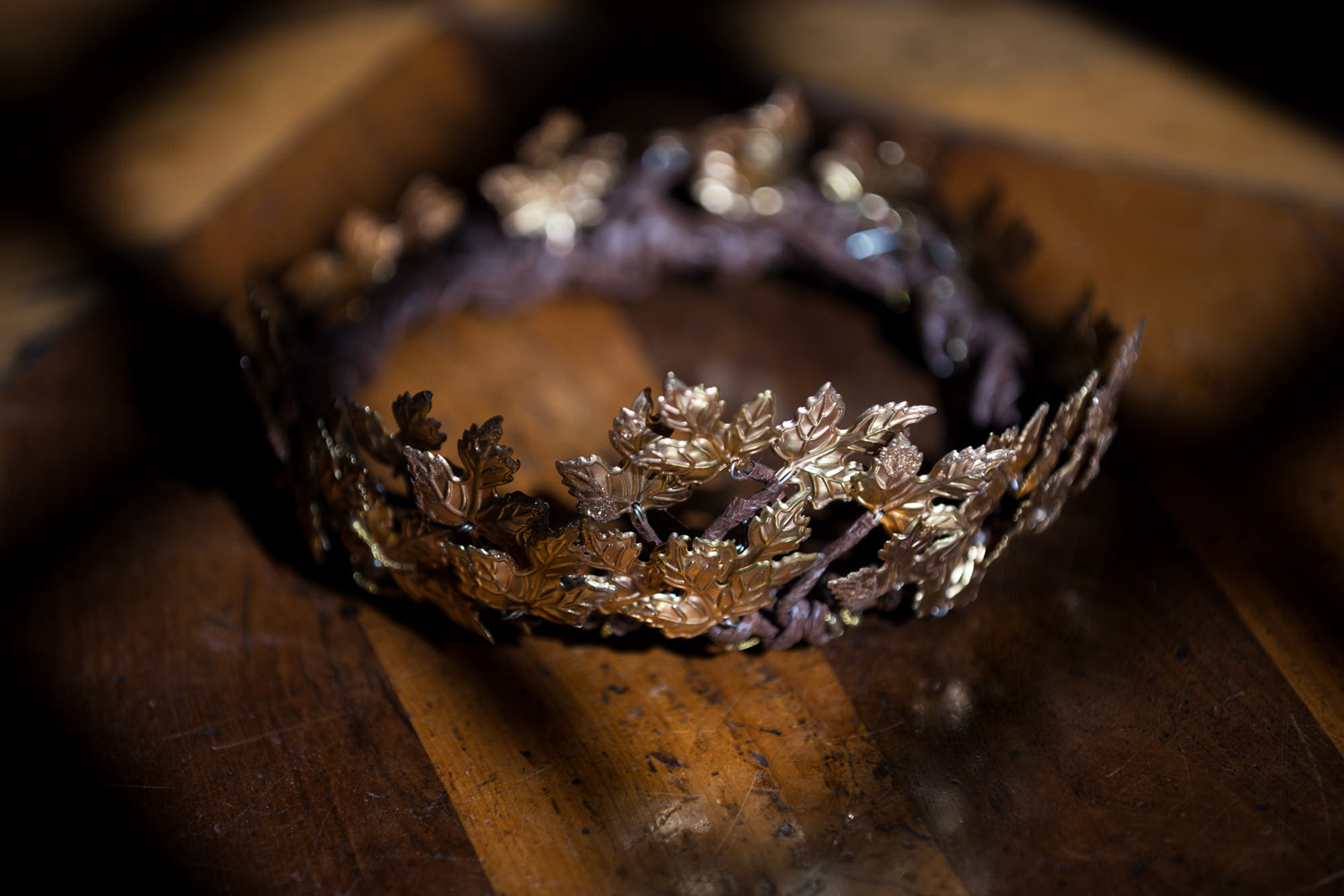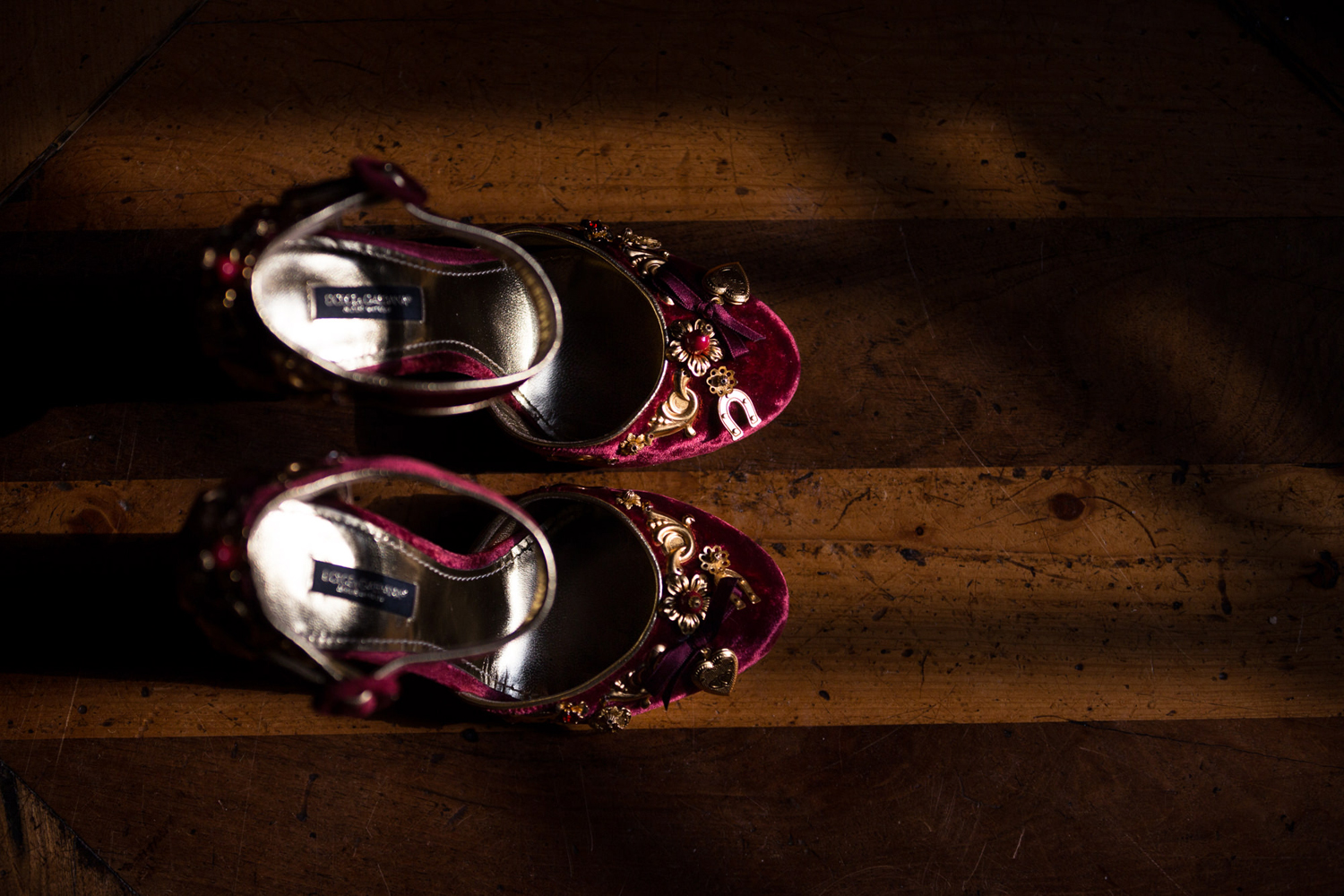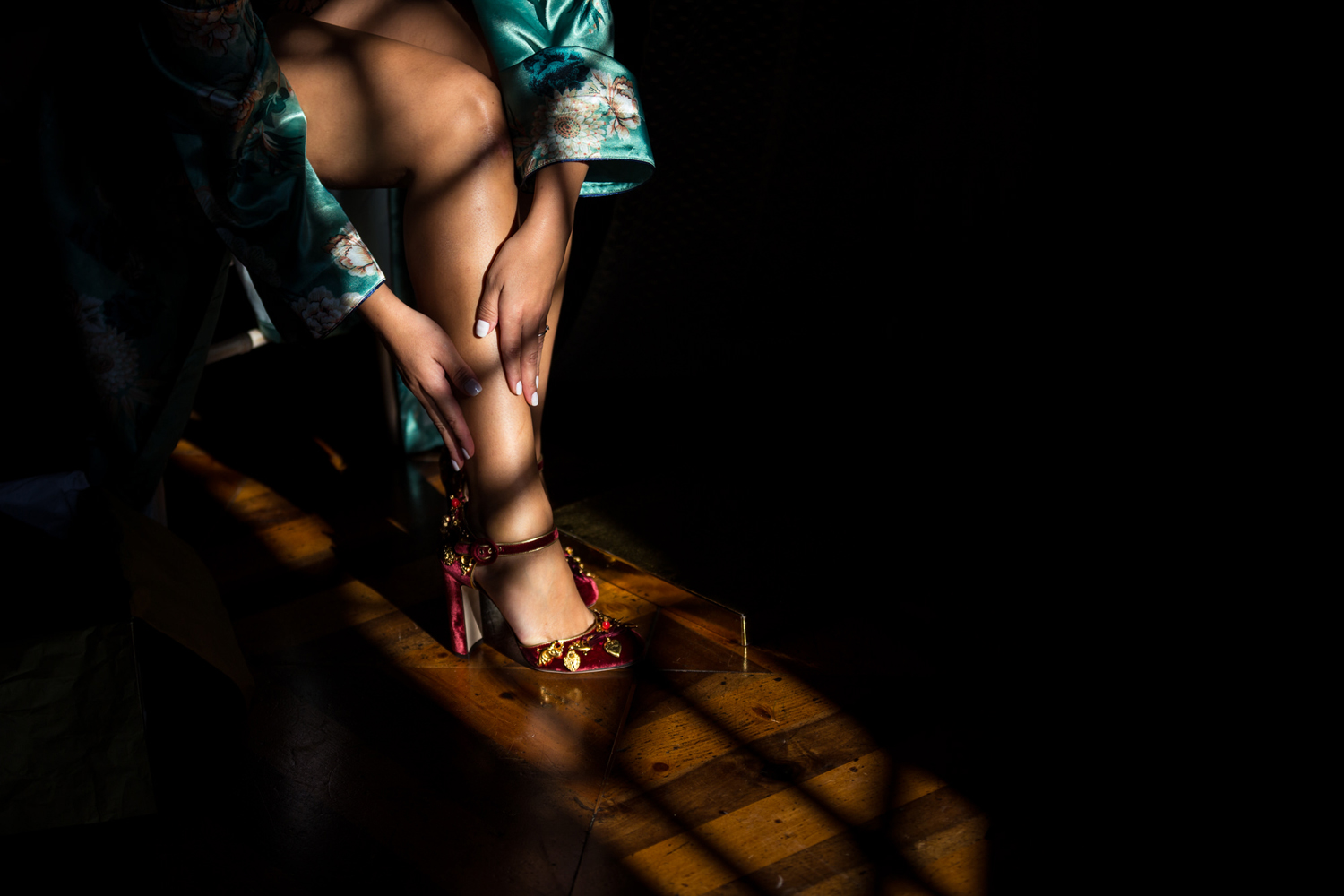 Barbara and her girls look like they are having so much fun getting ready on the morning of the wedding, and I love they had time to get outdoors and enjoy each others' company.
Their hair and make-up was styled by Nimaray, and Barbara opted for a striking up-do which really shows off the intricate detail on her gown's bodice. Barbara opted to carry an armful of 'just-picked' foliage, styled by Il Giardino delle Fate.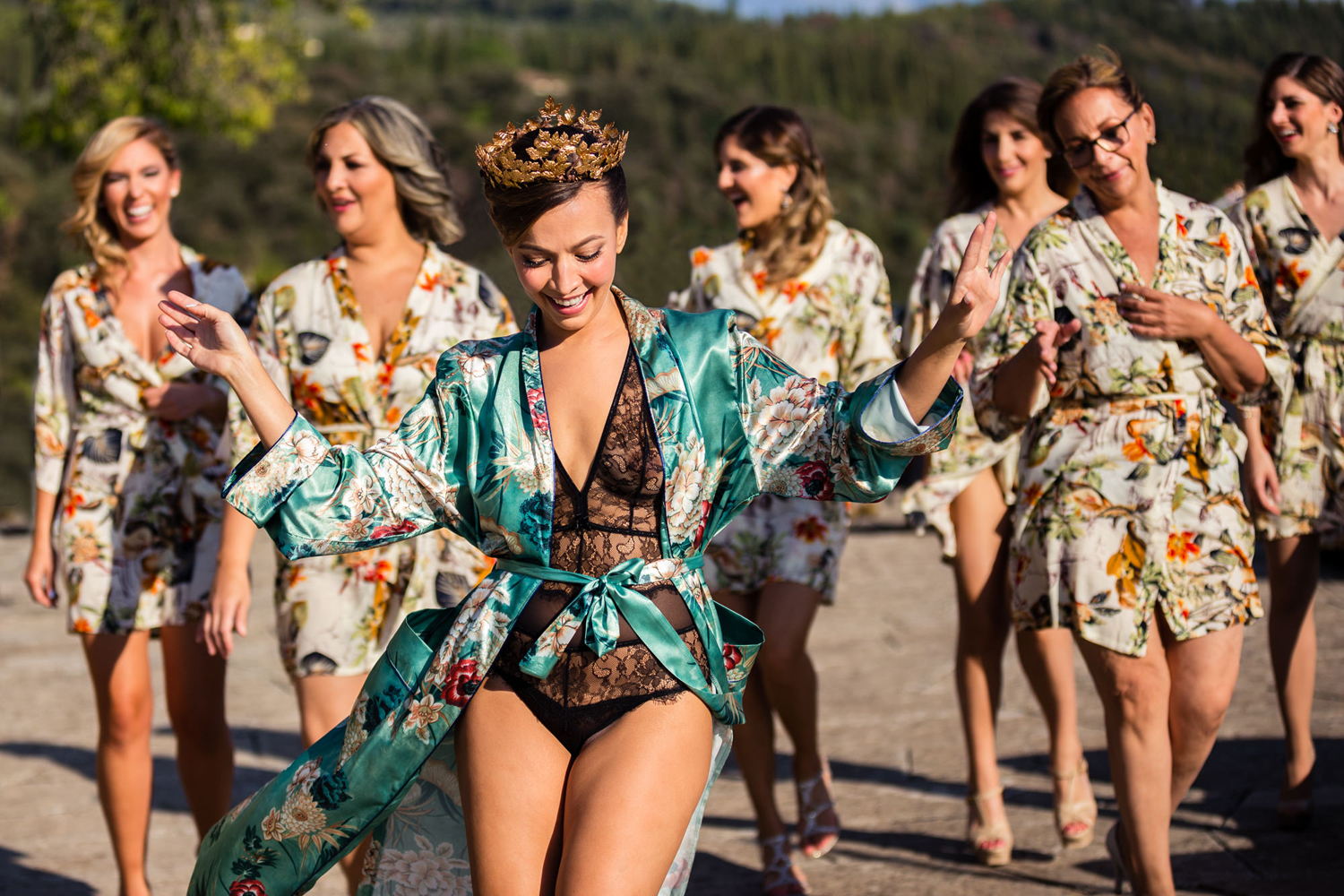 With a background in fashion design, of course Barbara had to design her own gown. The result, made by atelier Anna Fuca, is simply incredible. A sleek and fitted high-necked bodice flows into a loose, flowy sleeves and a dramatic, feathered train which has such gorgeous movement. What a design. I love the appliquéed lace which feels so lavish.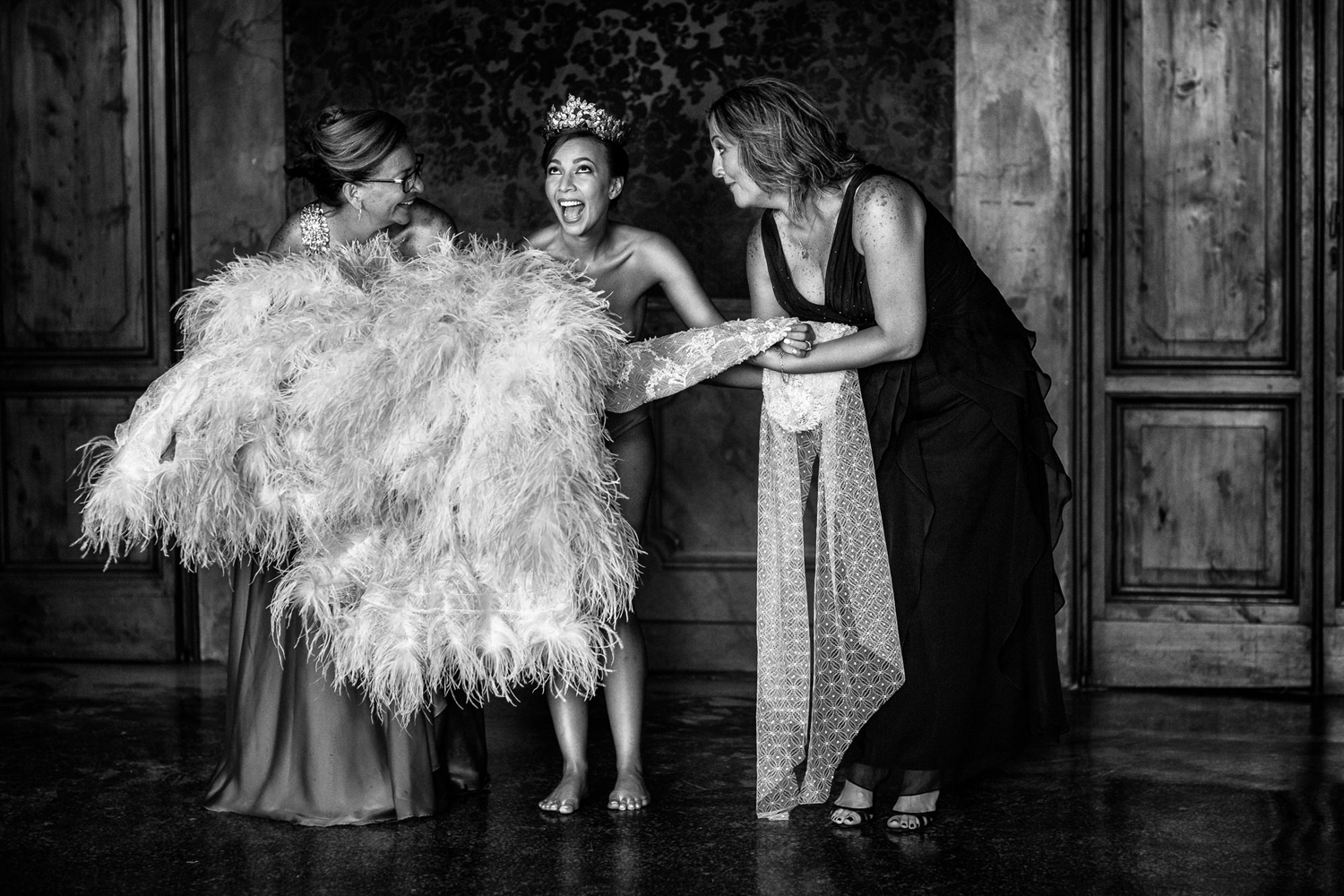 "I've designed wedding dresses since I was twelve years old. In my job my objective is the research of trends and new materials. I knew it would be difficult to make my own dress, so I went to many Italian and Parisian Ateliers to find one but nothing happened. In March I had to take a decision and there at my home table, after so many hours and lines, the design of my dress was ready."
"I did the design, helped the atelier with the pattern and developed all of the details (such as the feathers) with each supplier. It was a real 'Made in Italy' and haute couture gown."
Barbara also designed her splendid veil; doesn't it look incredible in the evening sun? Her headpiece, this beautiful crown of golden leaves, was by Anna Fuca, and she wore deep red and gold, velvety Dolce & Gabbana shoes for height and drama. Her classic gold and ruby earrings, from Pomellato, matched perfectly.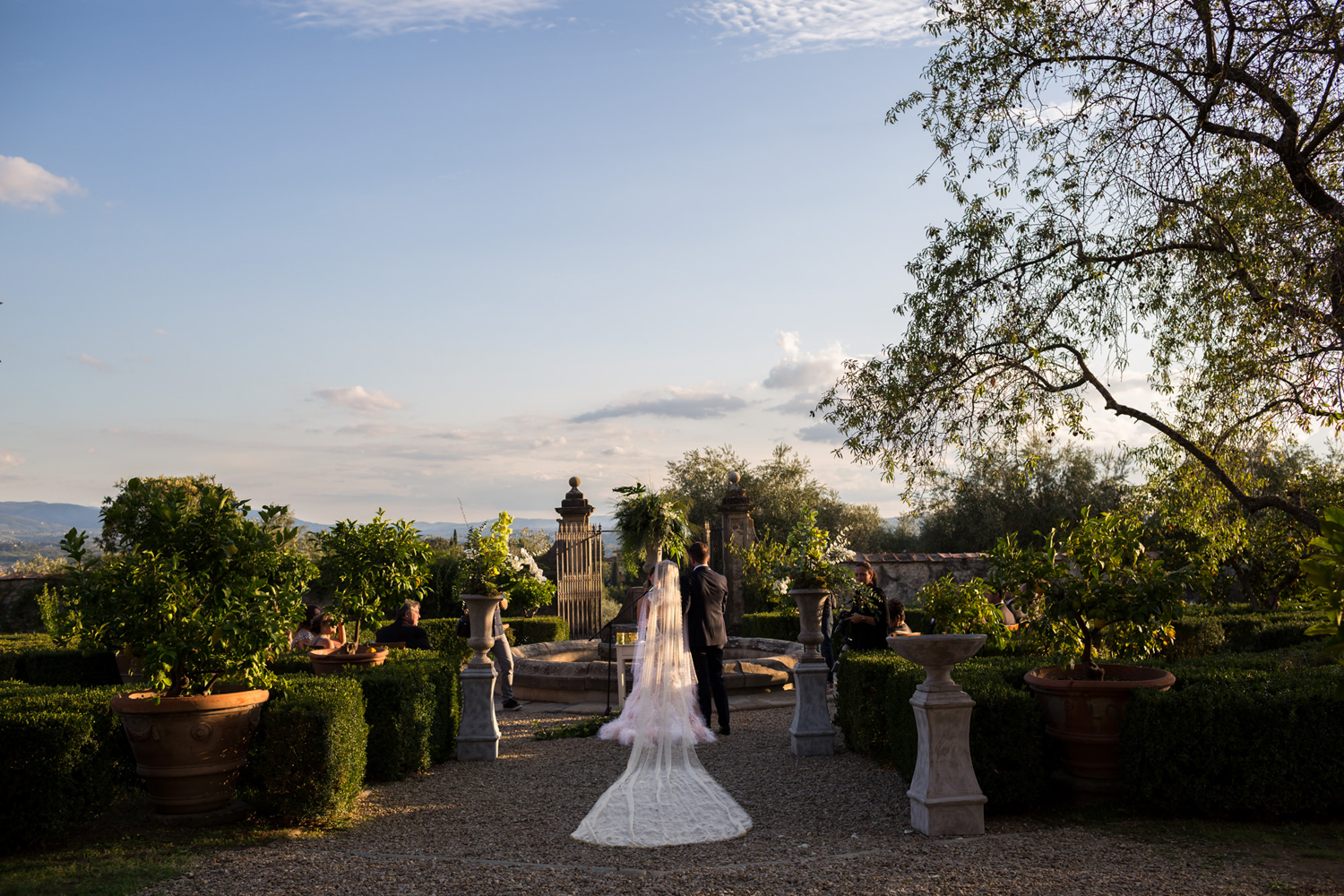 When the time came to marry, a live version of Elvis Presley's 'Can't Help Falling In Love' was sung by Magic Bus 70 as Barbara was escorted down the aisle by her step-father to meet Lorenzo. By the way, doesn't he look so dapper in his smart Luca Paolo Rossi suit?
"I walked down the aisle with my step-dad, who actually is my 'old man'; I felt deep emotion to walk down the aisle with him."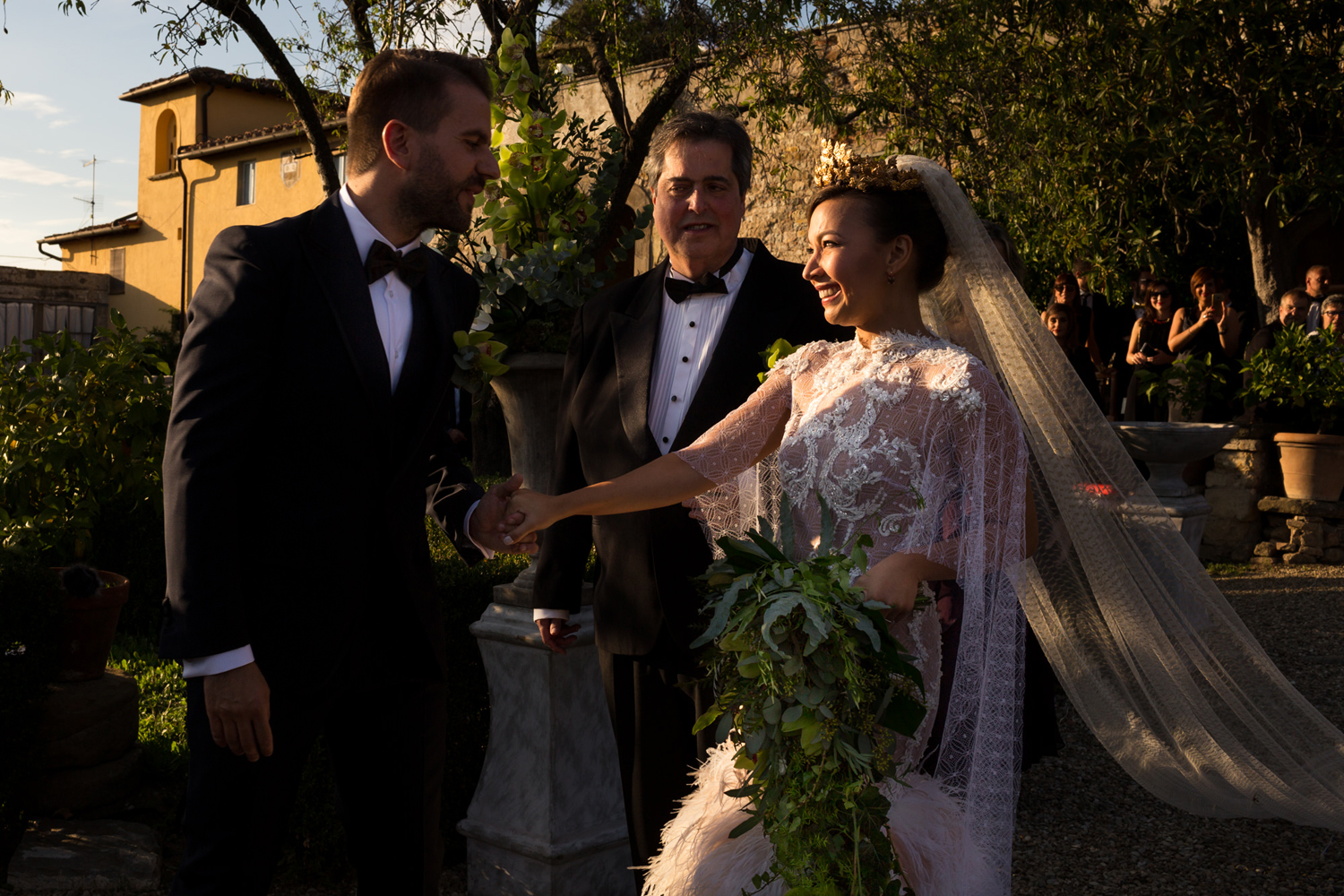 They were married by a local celebrant, and tailored their vows to express their love for each other. Barbara has shared her meaningful words with us.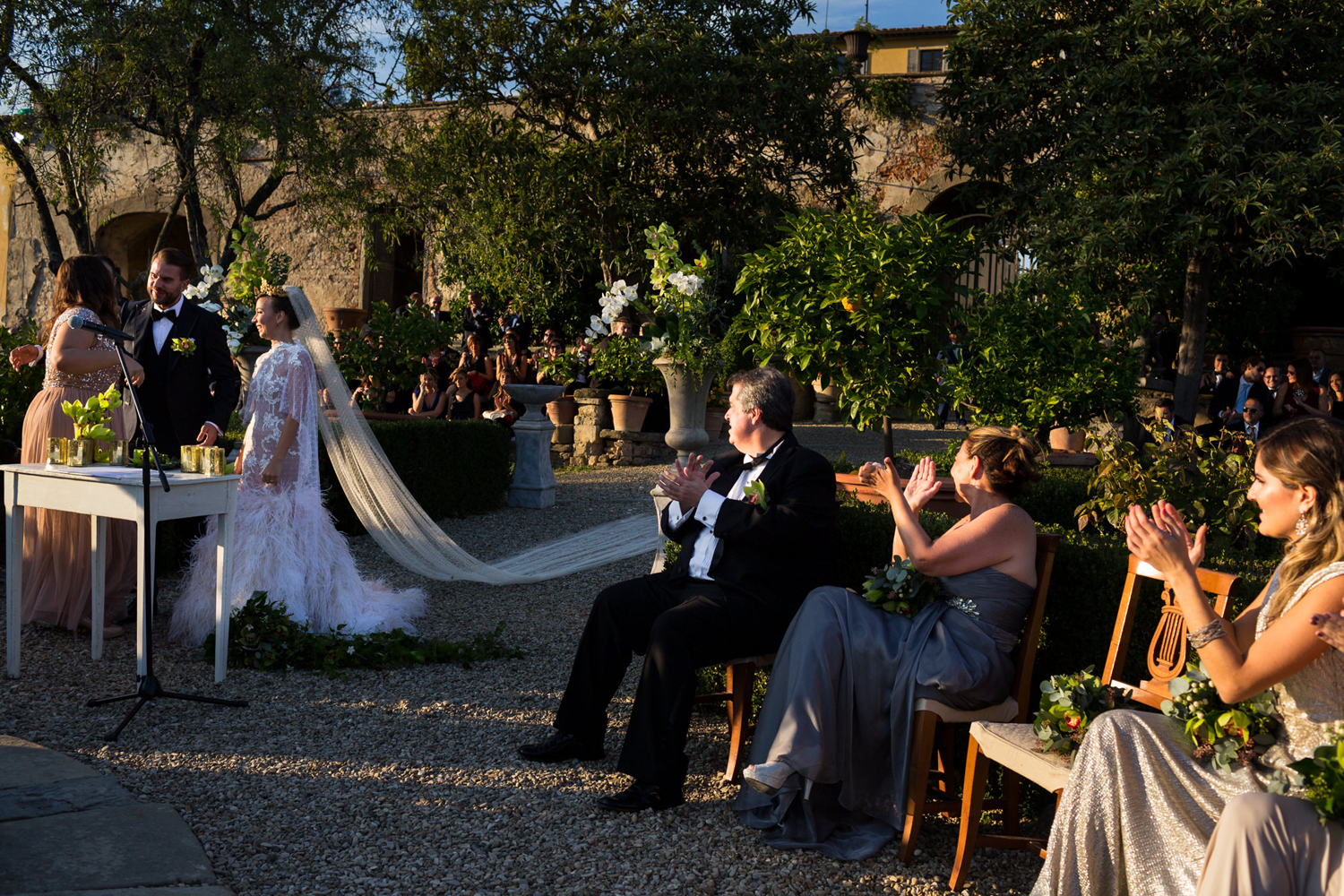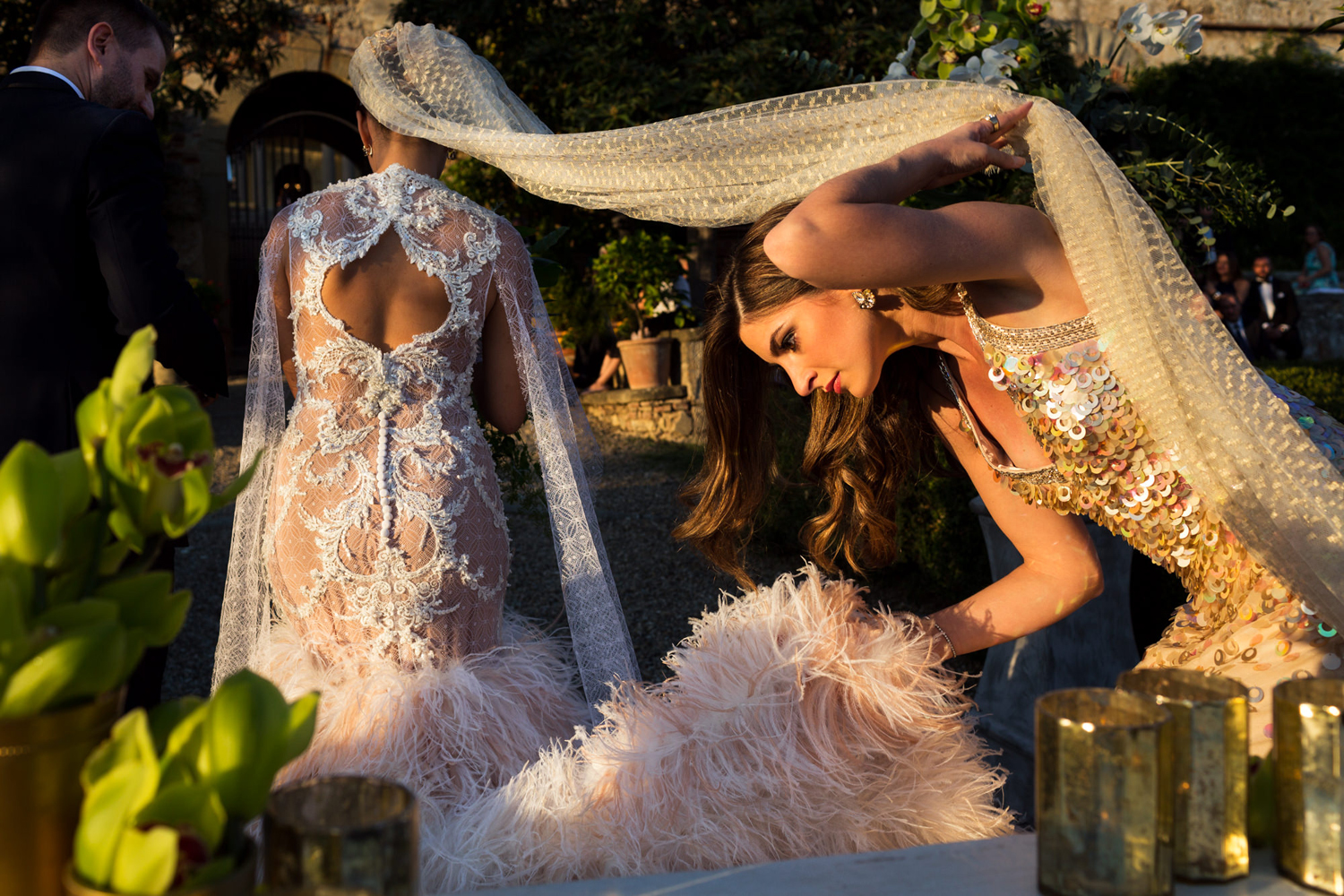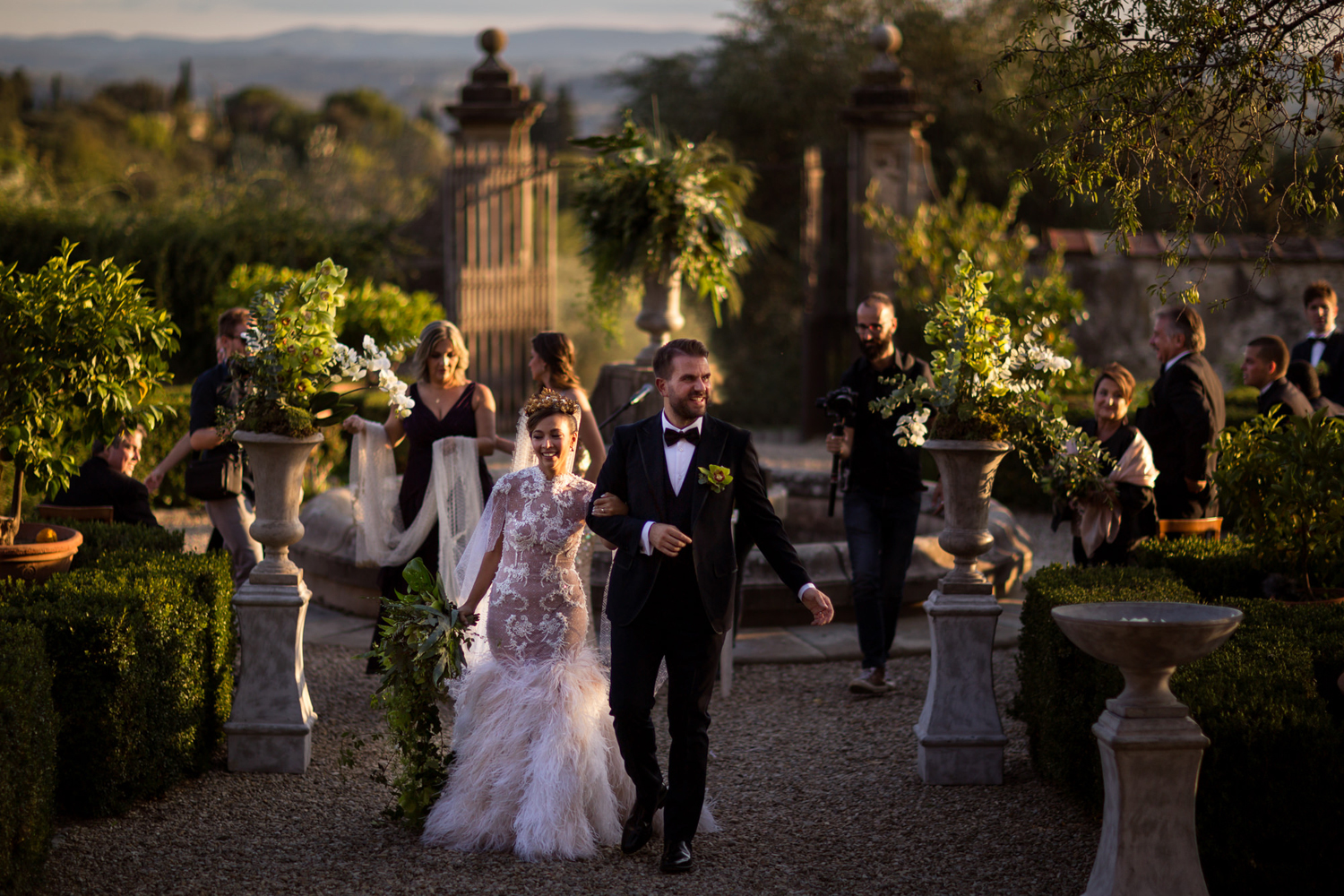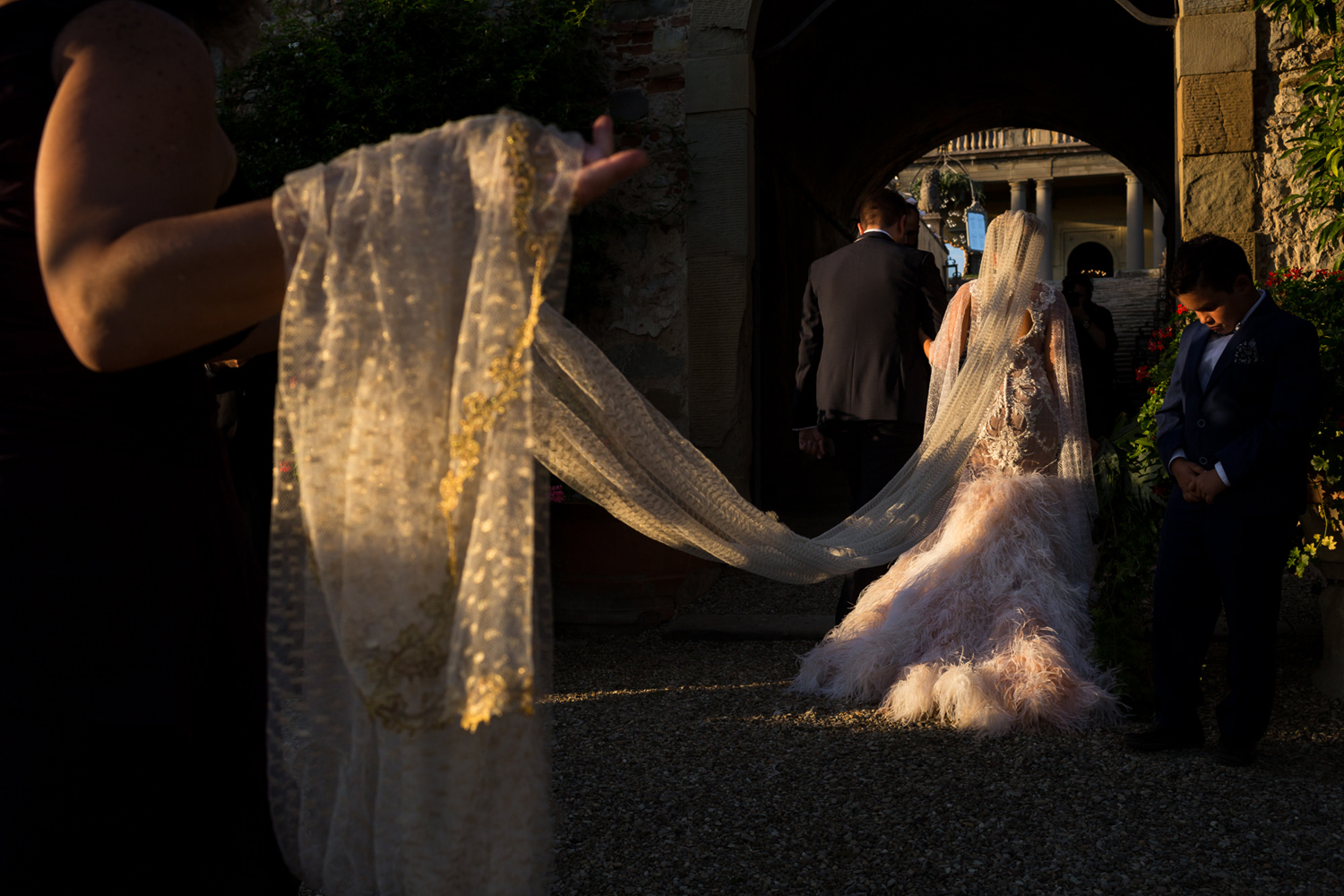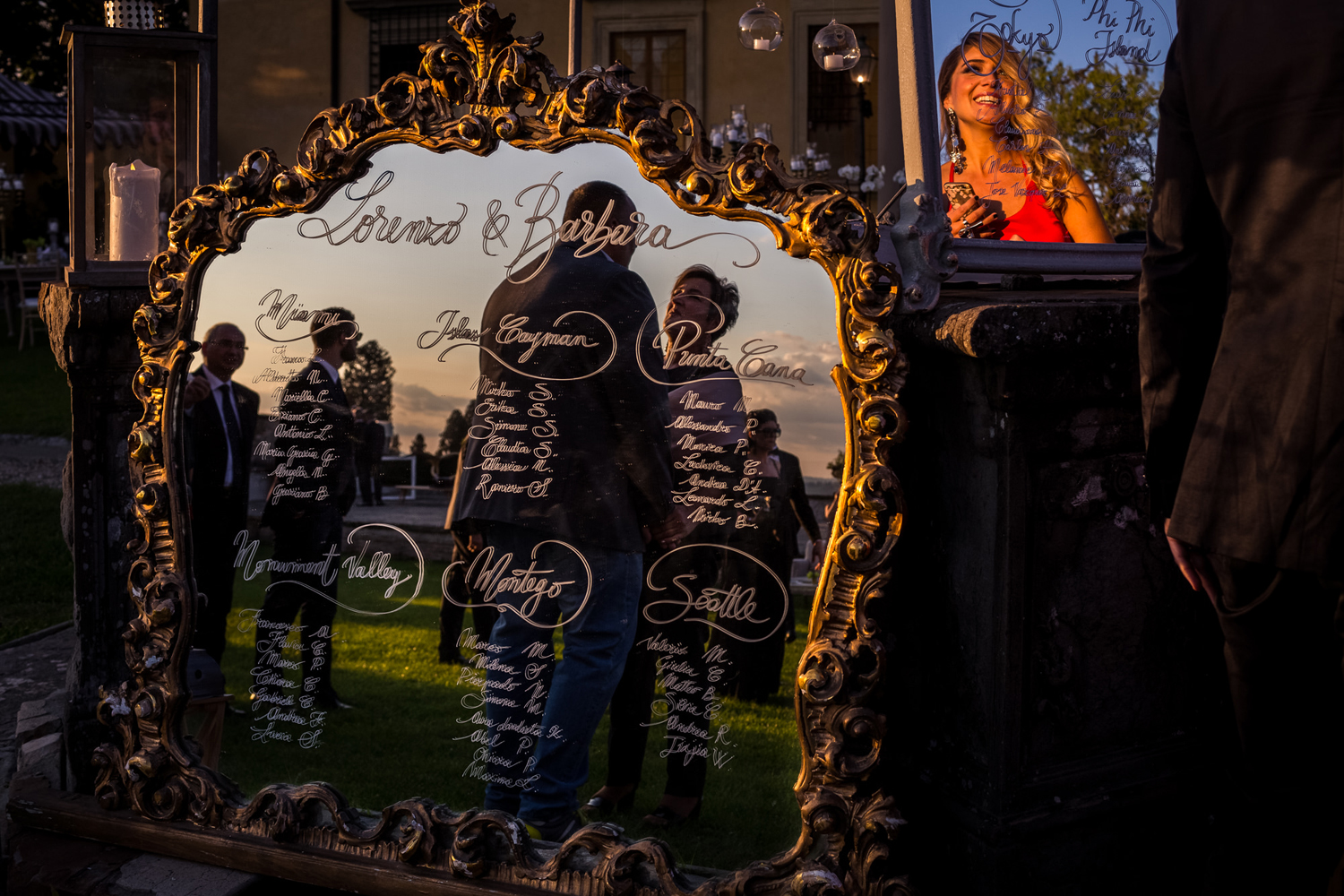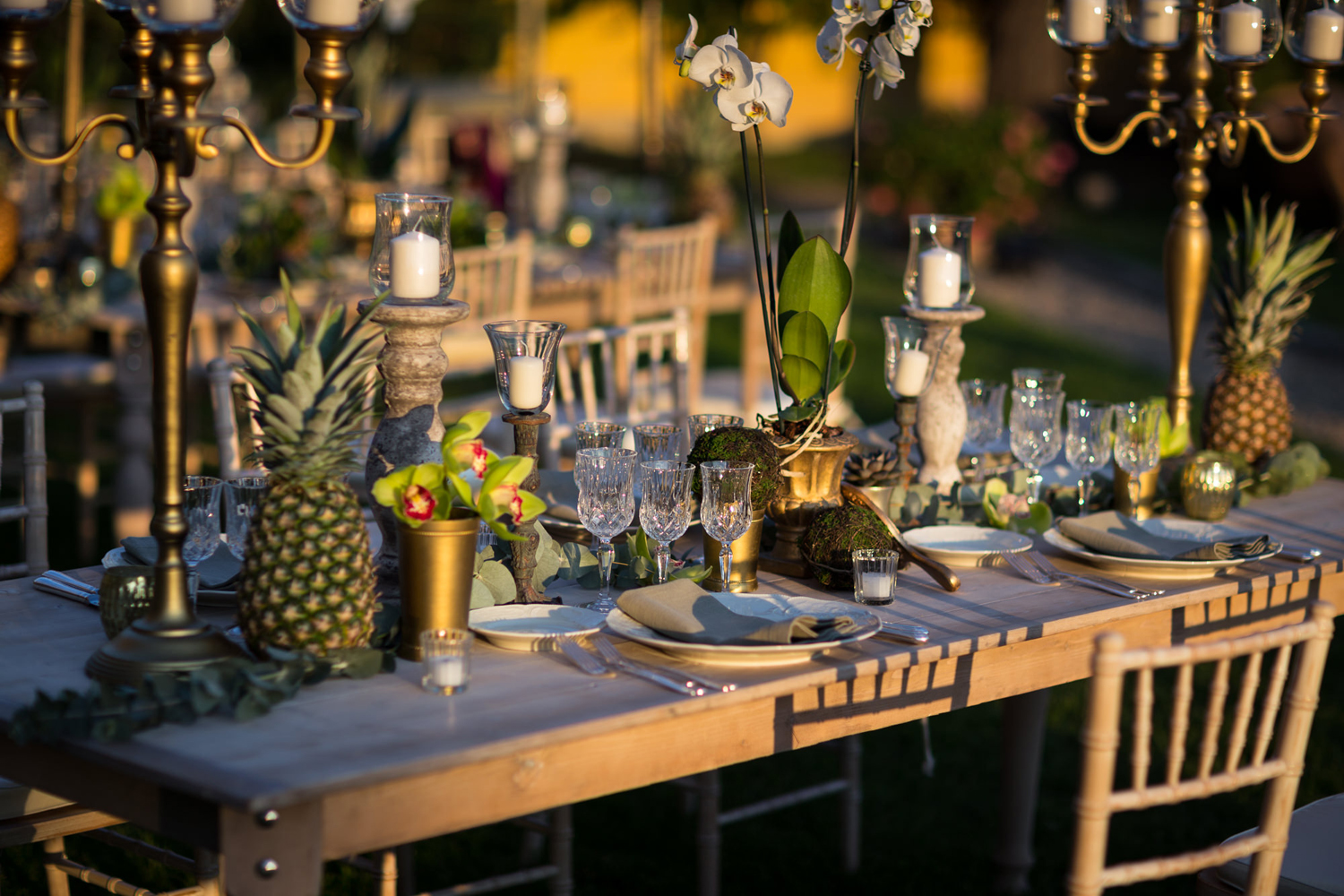 Galateo Ricevimente catered the wedding dinner, held al fresco on tables decorated with shimmering crystal glasses, pineapples and lush tropical plants. A showstopping, traditional Italian wedding cake – the 'millefoglie' – was also baked by Galateo Ricevimente.
"It was the most wonderful day of our lives. There is not a favourite part but a favourite feeling, because after ten years we could finally have all our families and friends together in the same place. It was magic."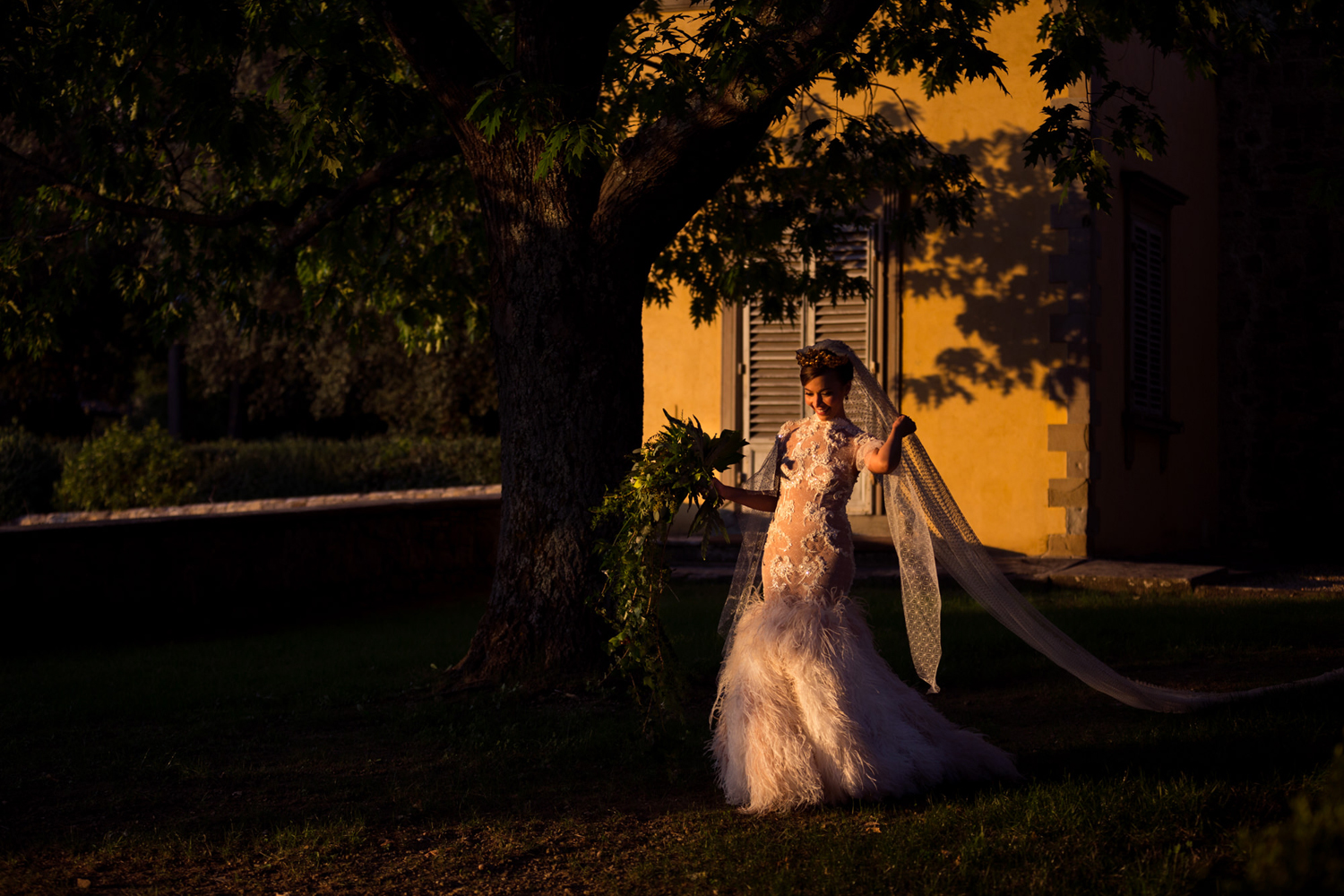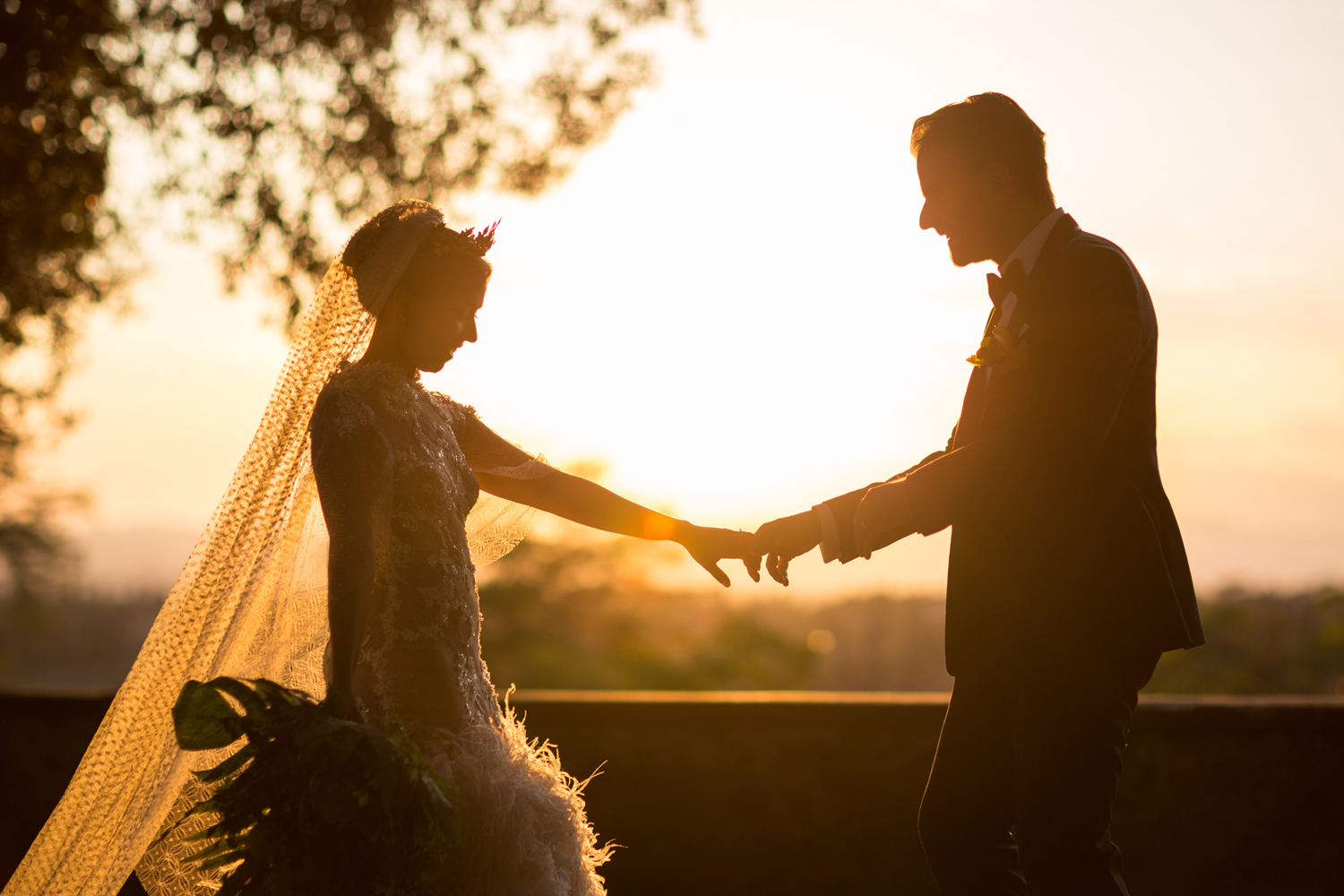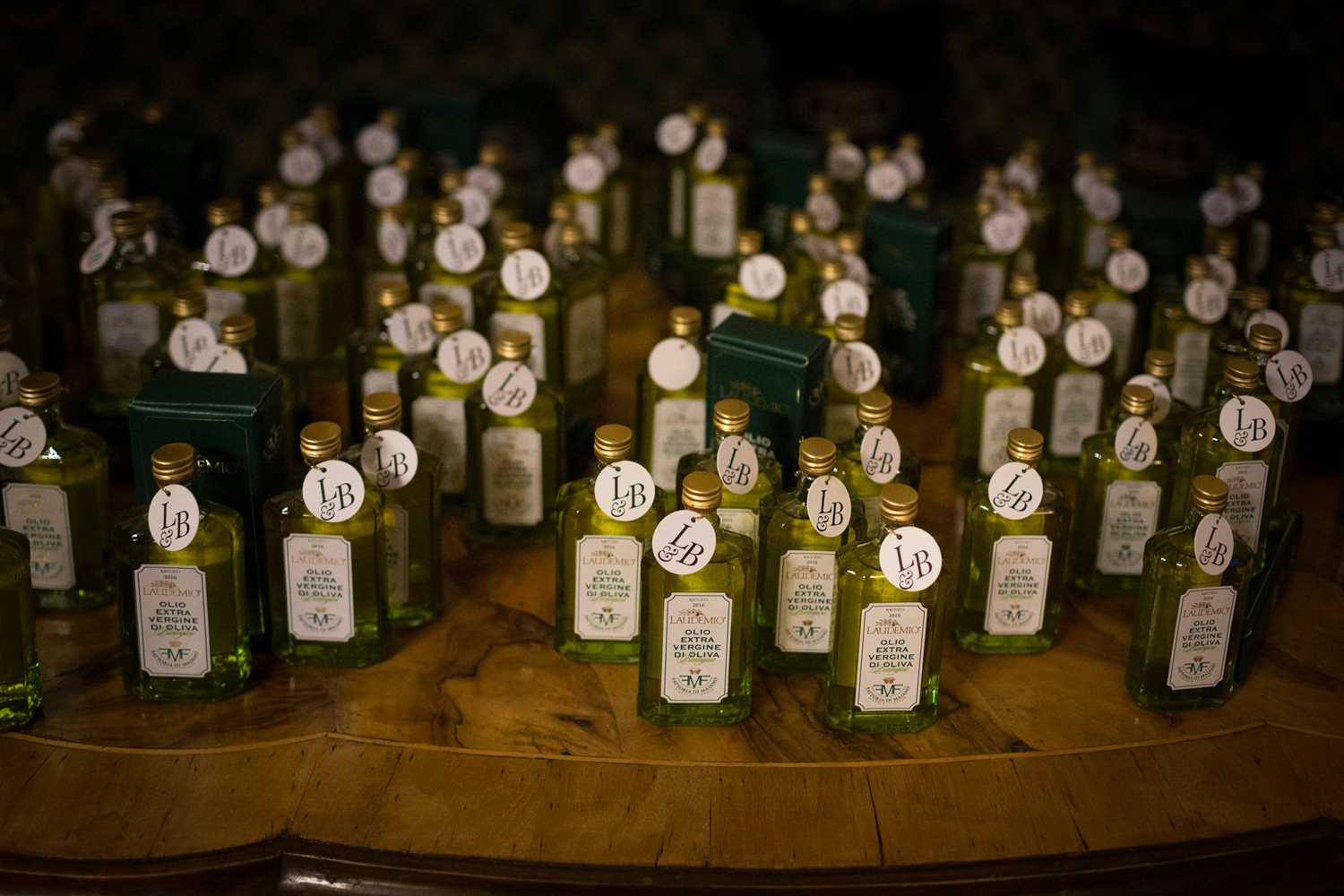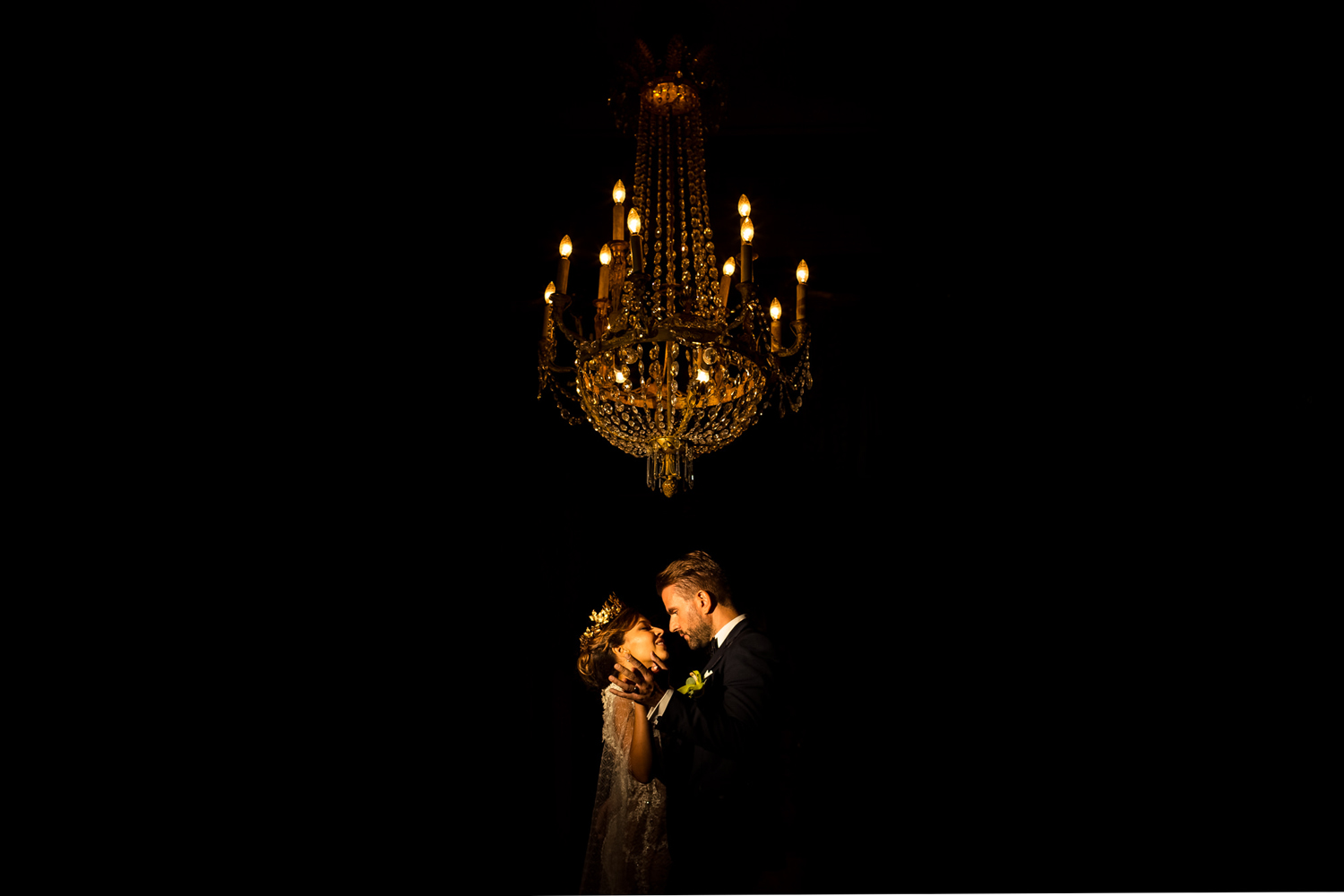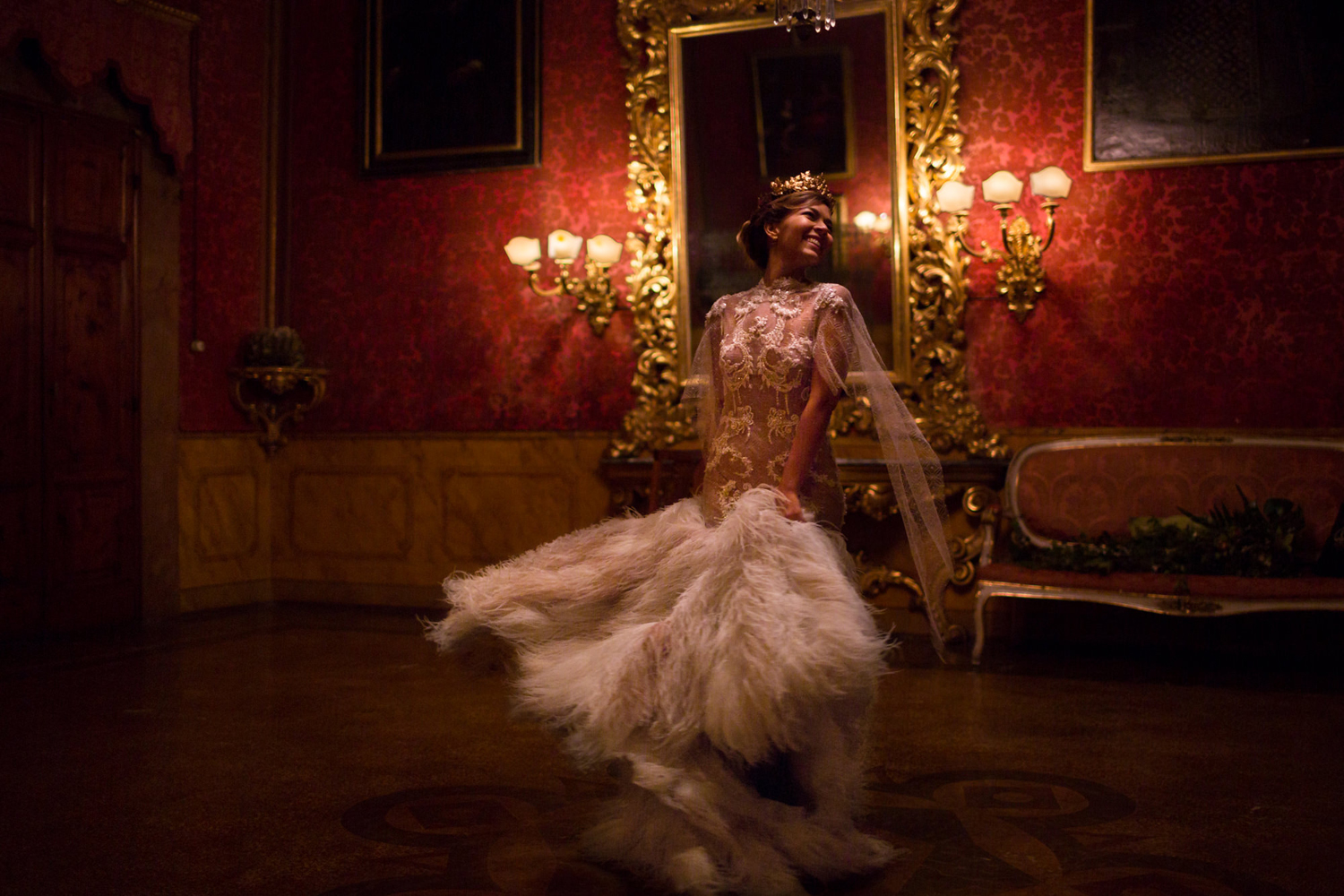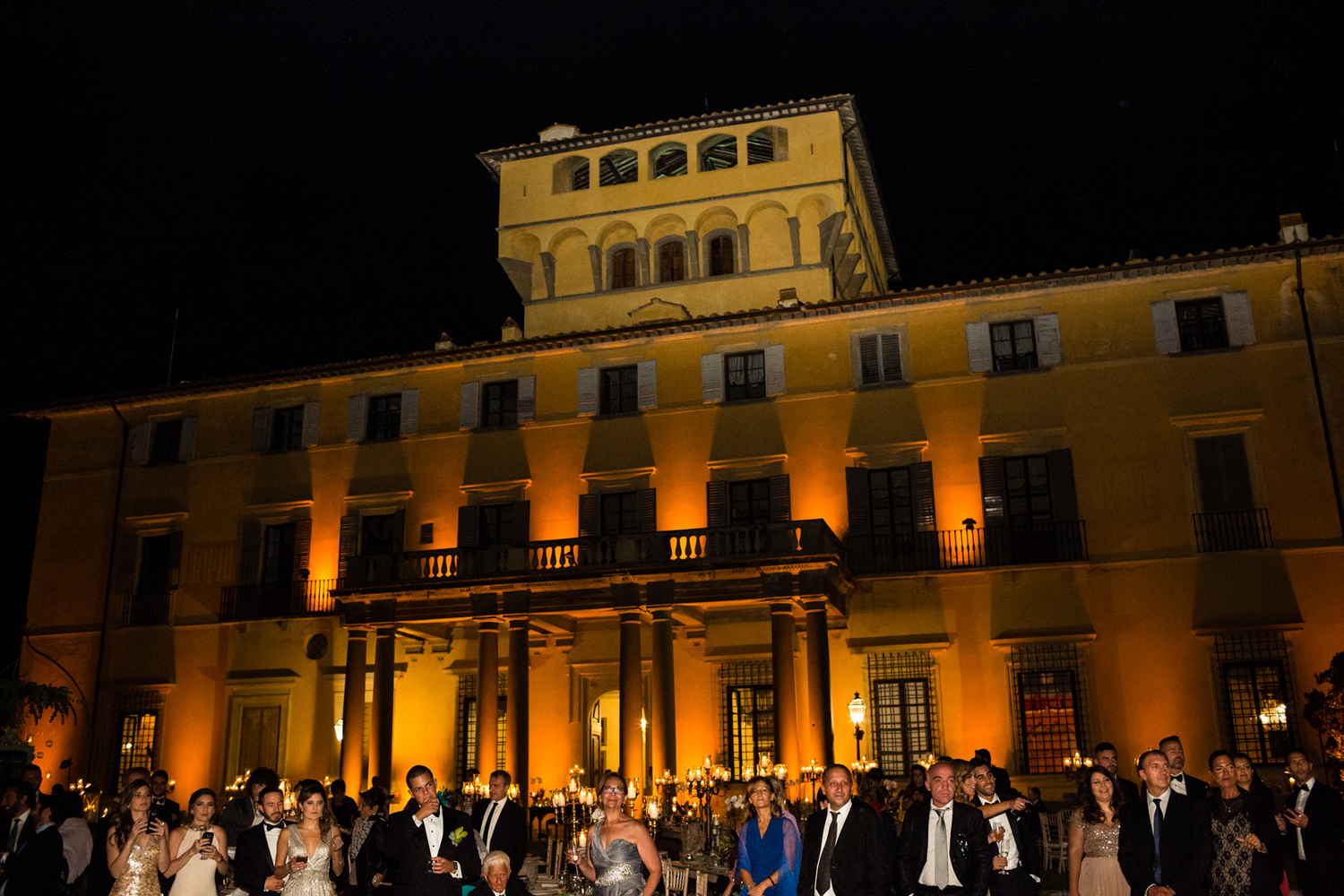 Barbara gave her bridesmaids freedom to choose their own, glamorous gowns.
"They came from five different cities in the world, so I gave them a mood, and the dresses were chosen by each of them."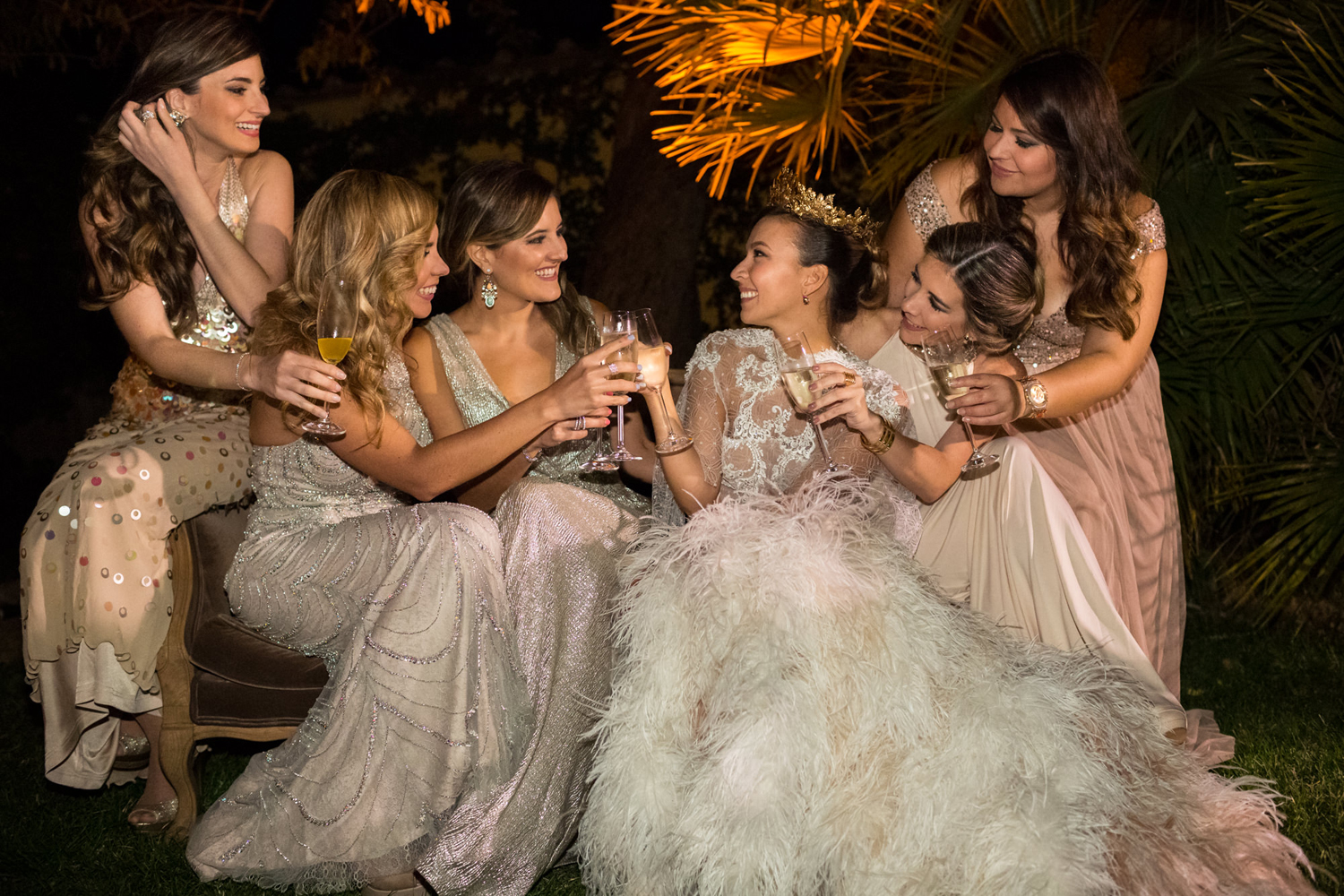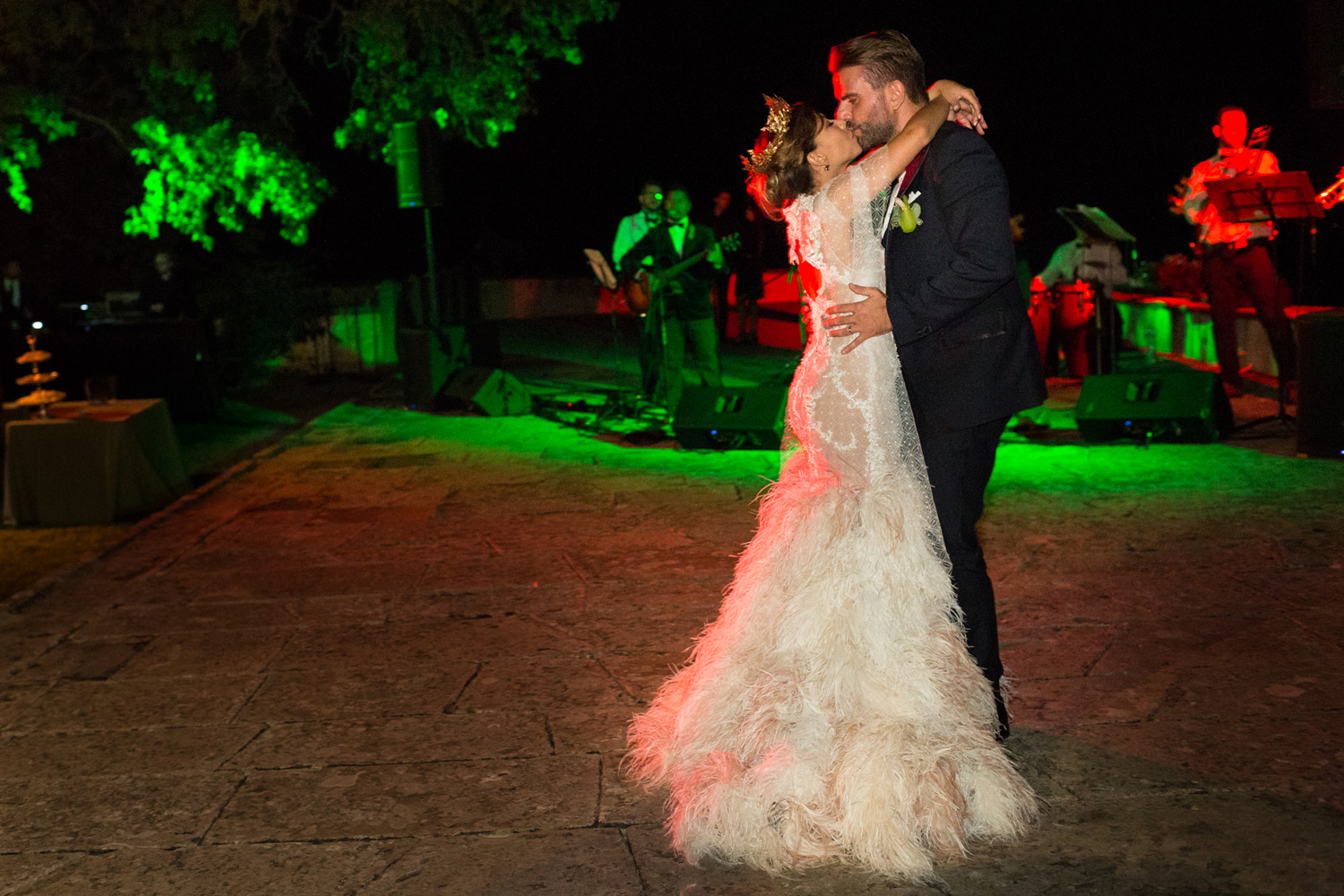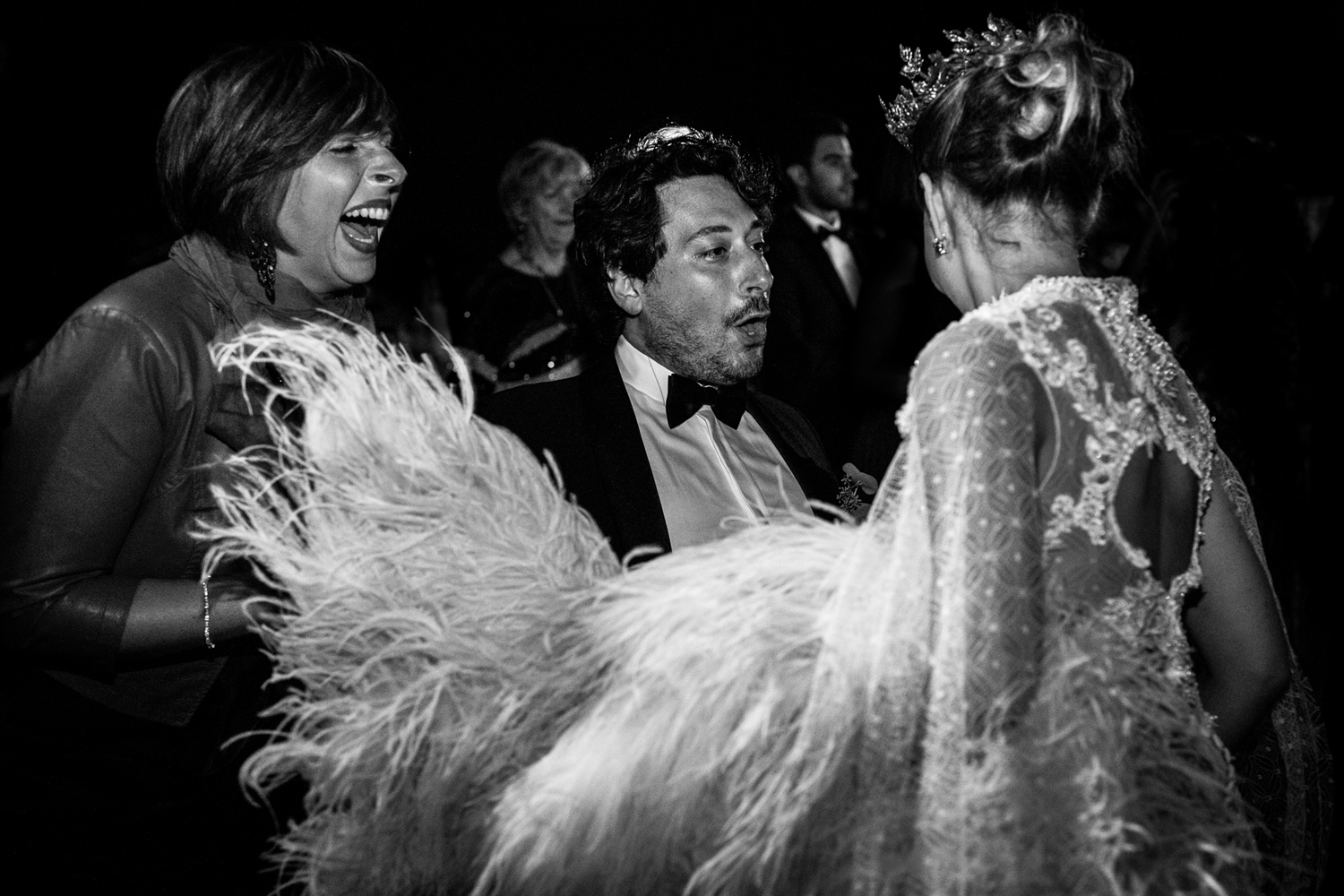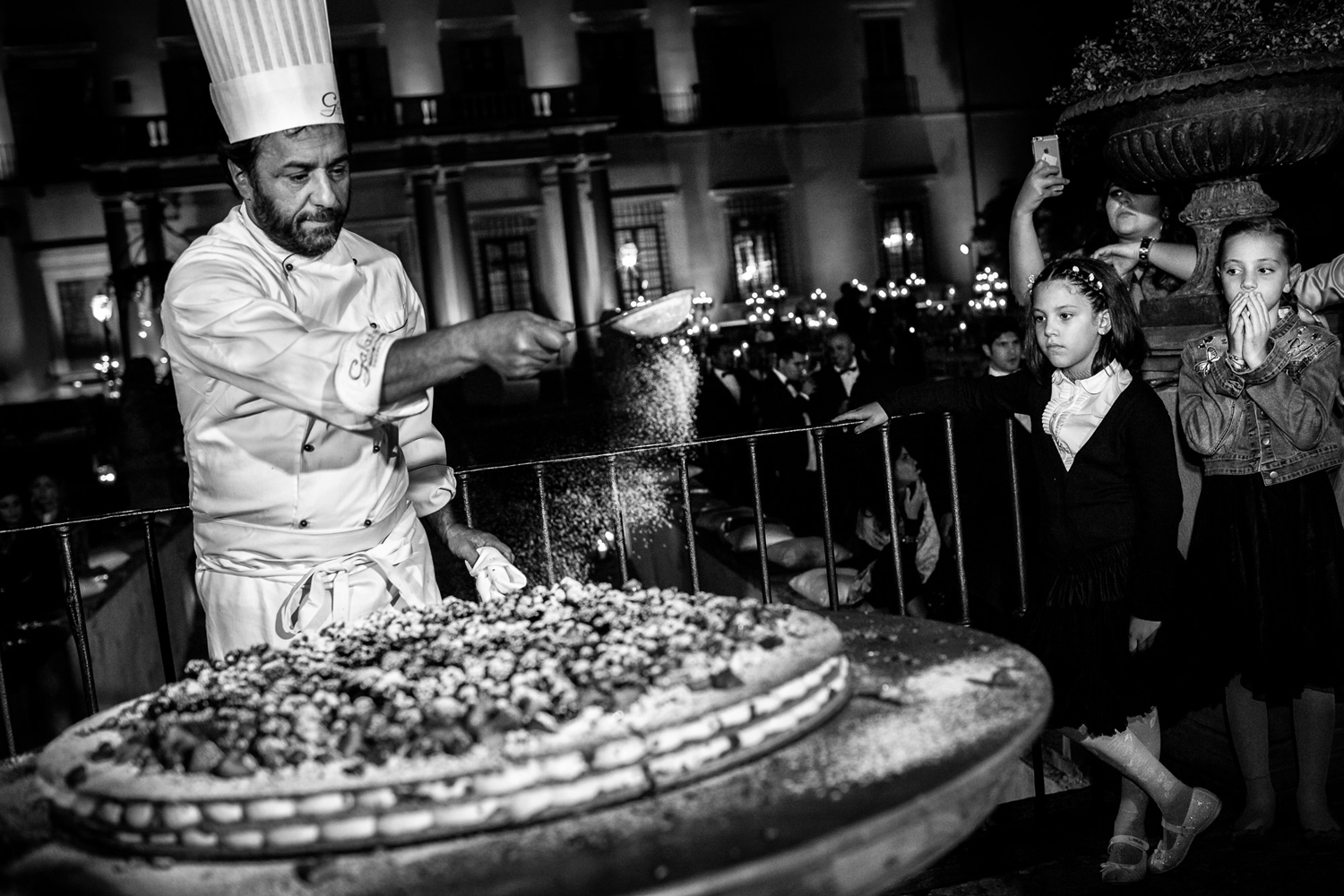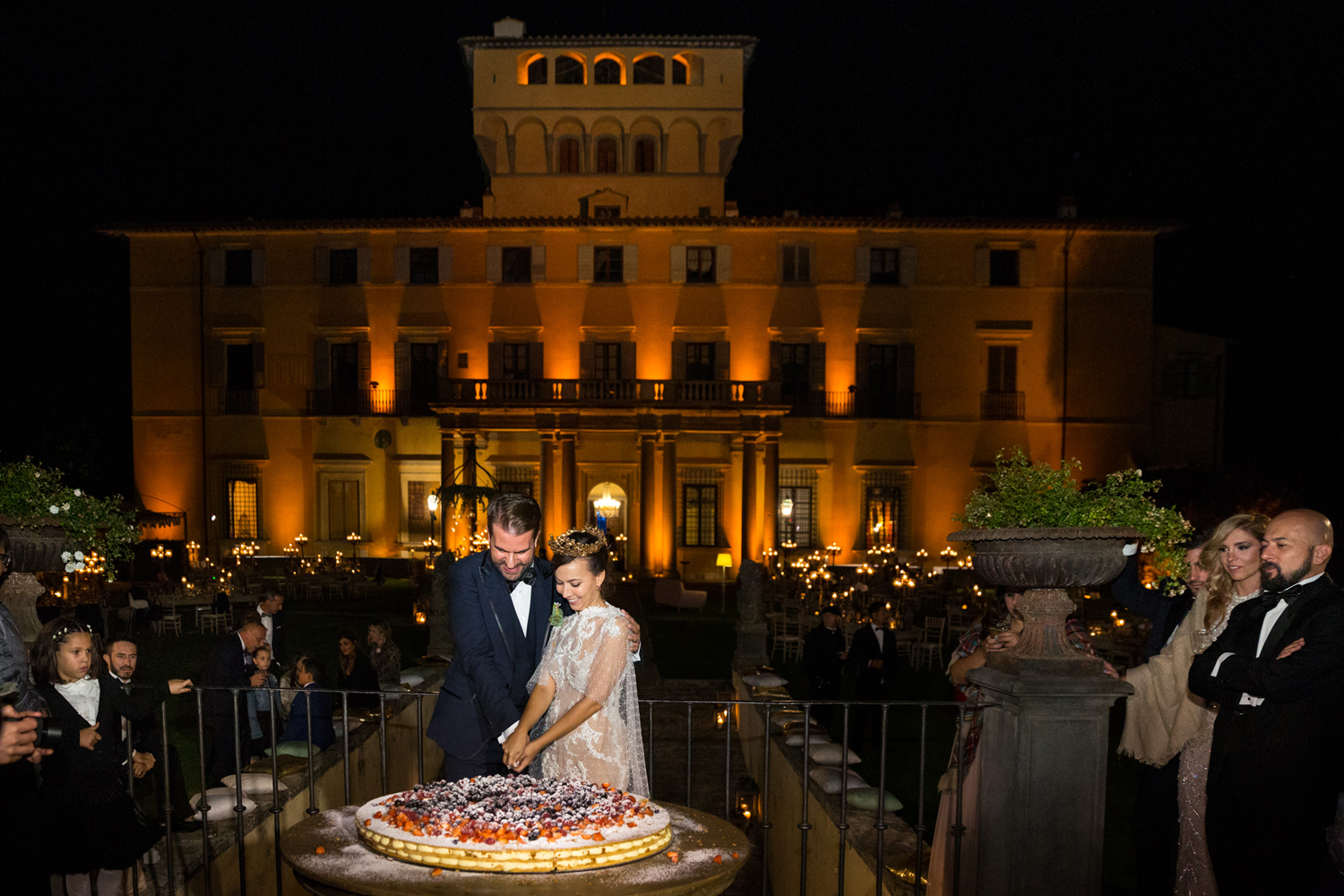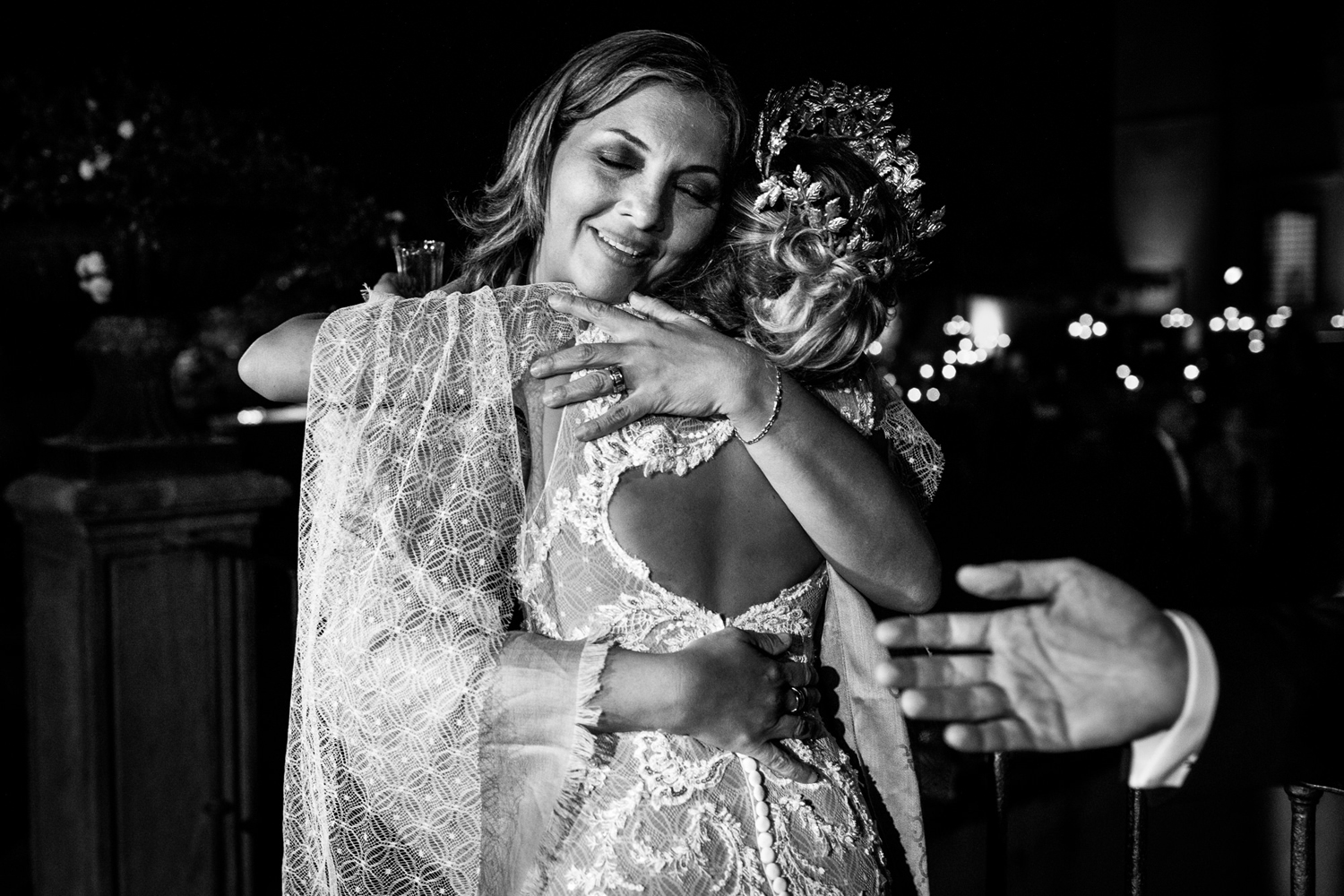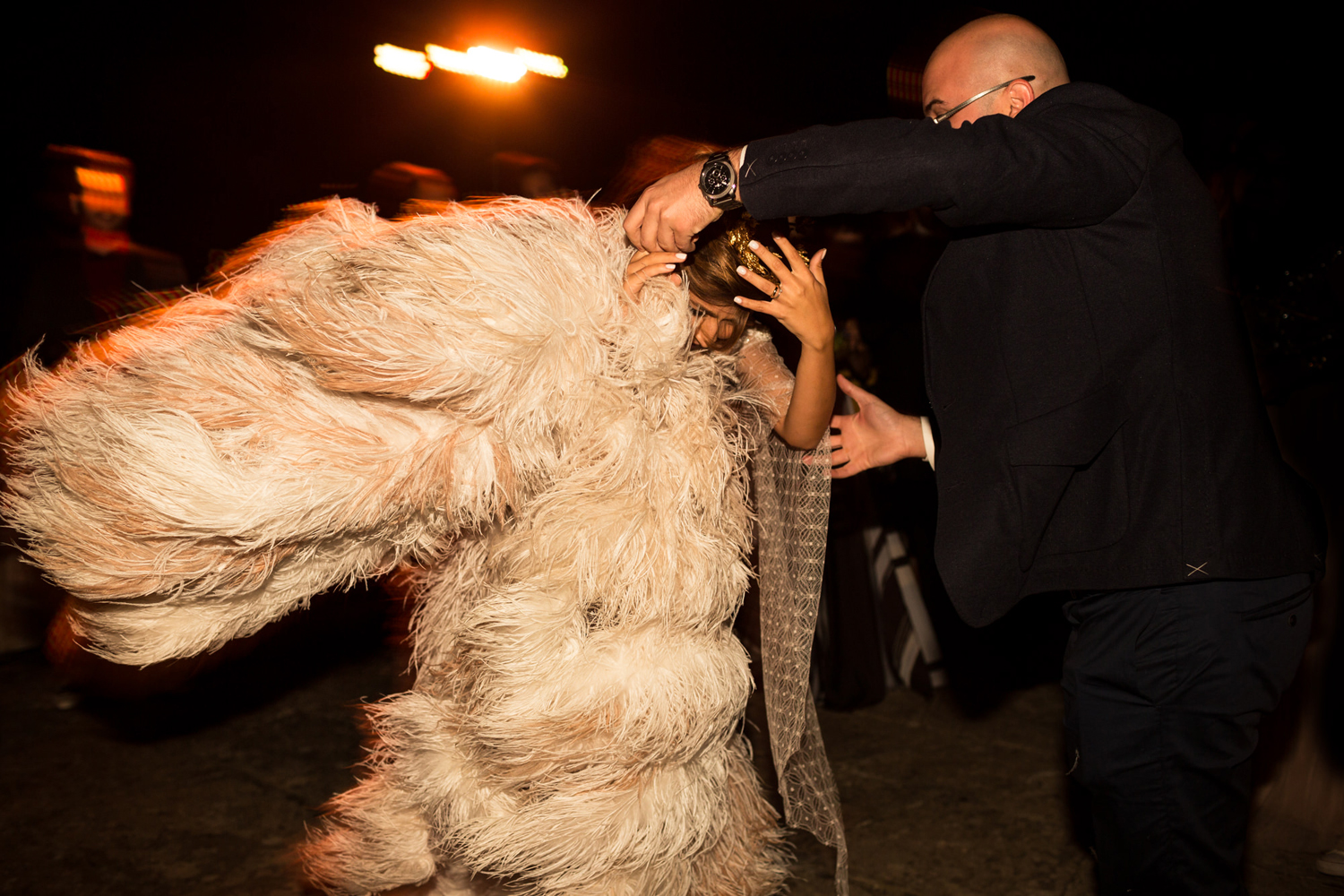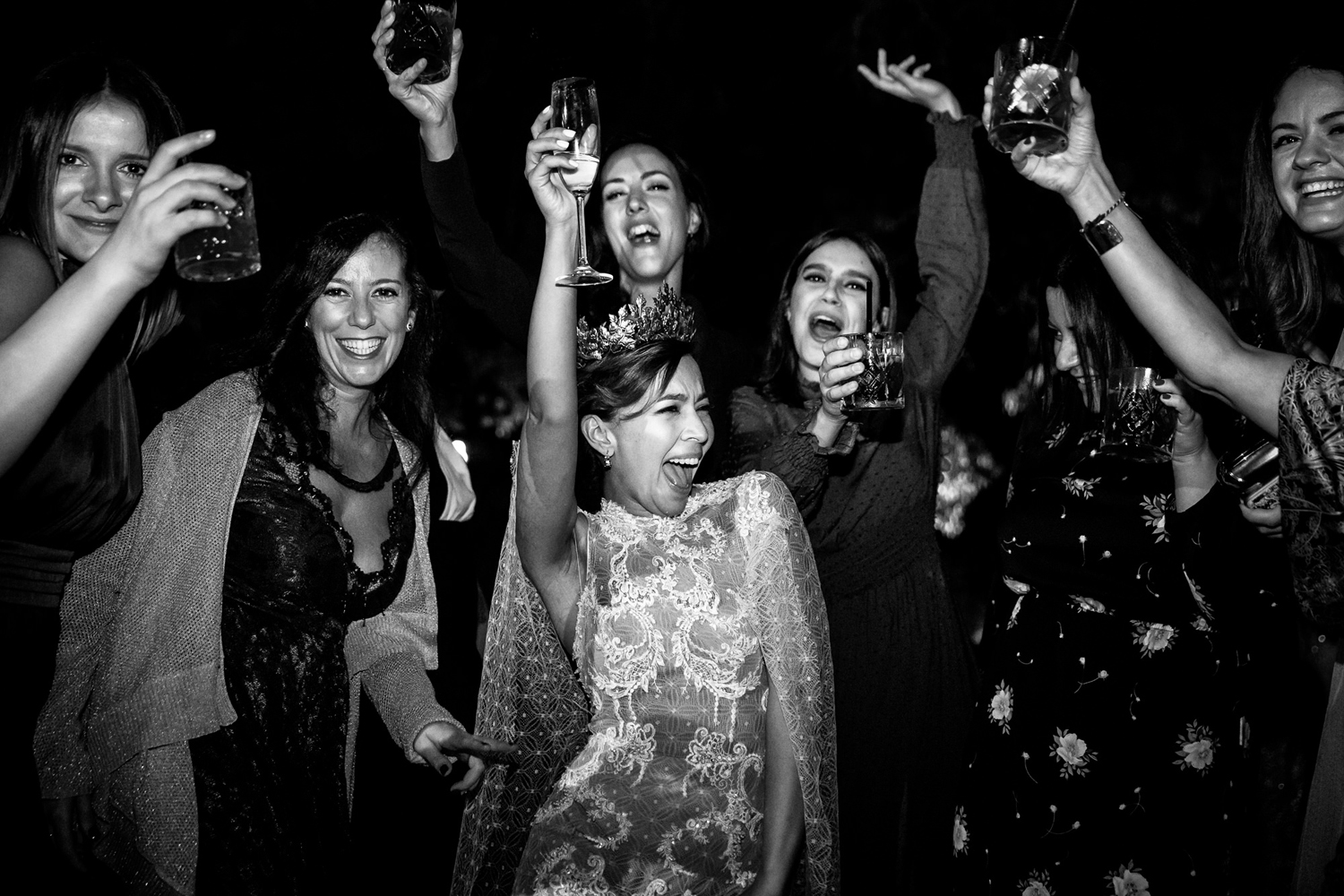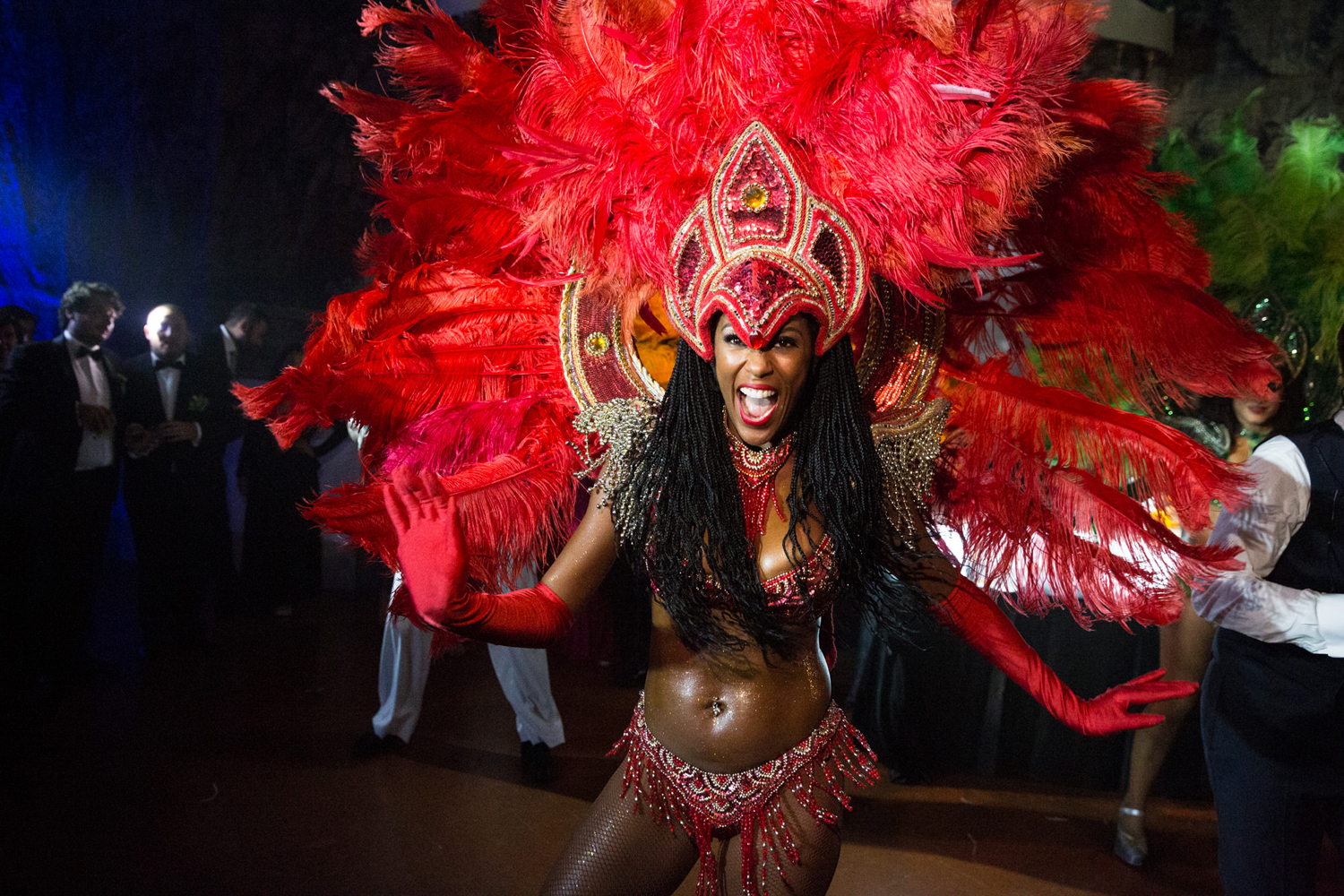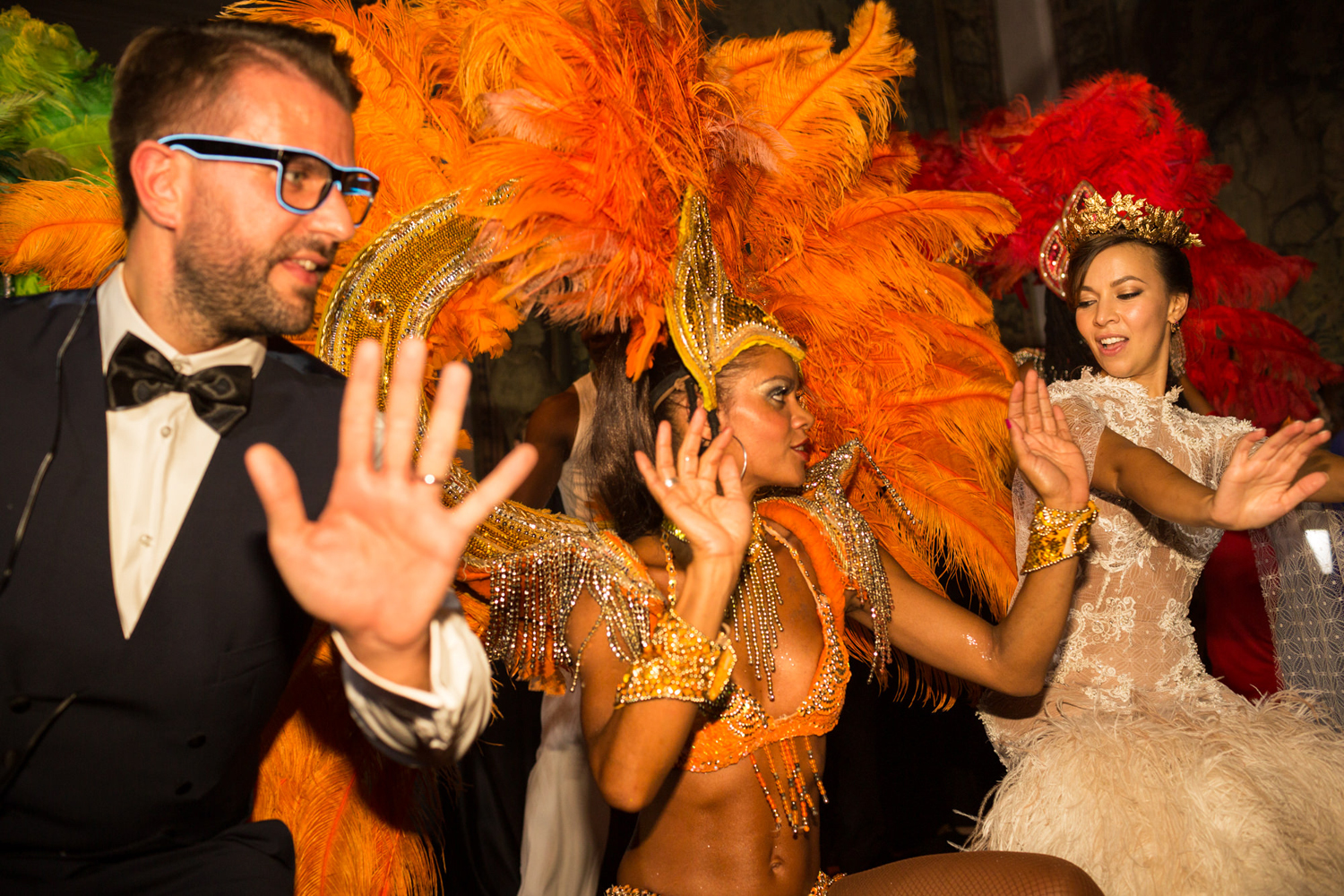 Words of Wedded Wisdom
"Do what you really want; do not listen the opinion of others. Make your dream come true and remember that it is yours and your fiancé's day; no-one else's opinion counts. Just listen to the wedding planner!"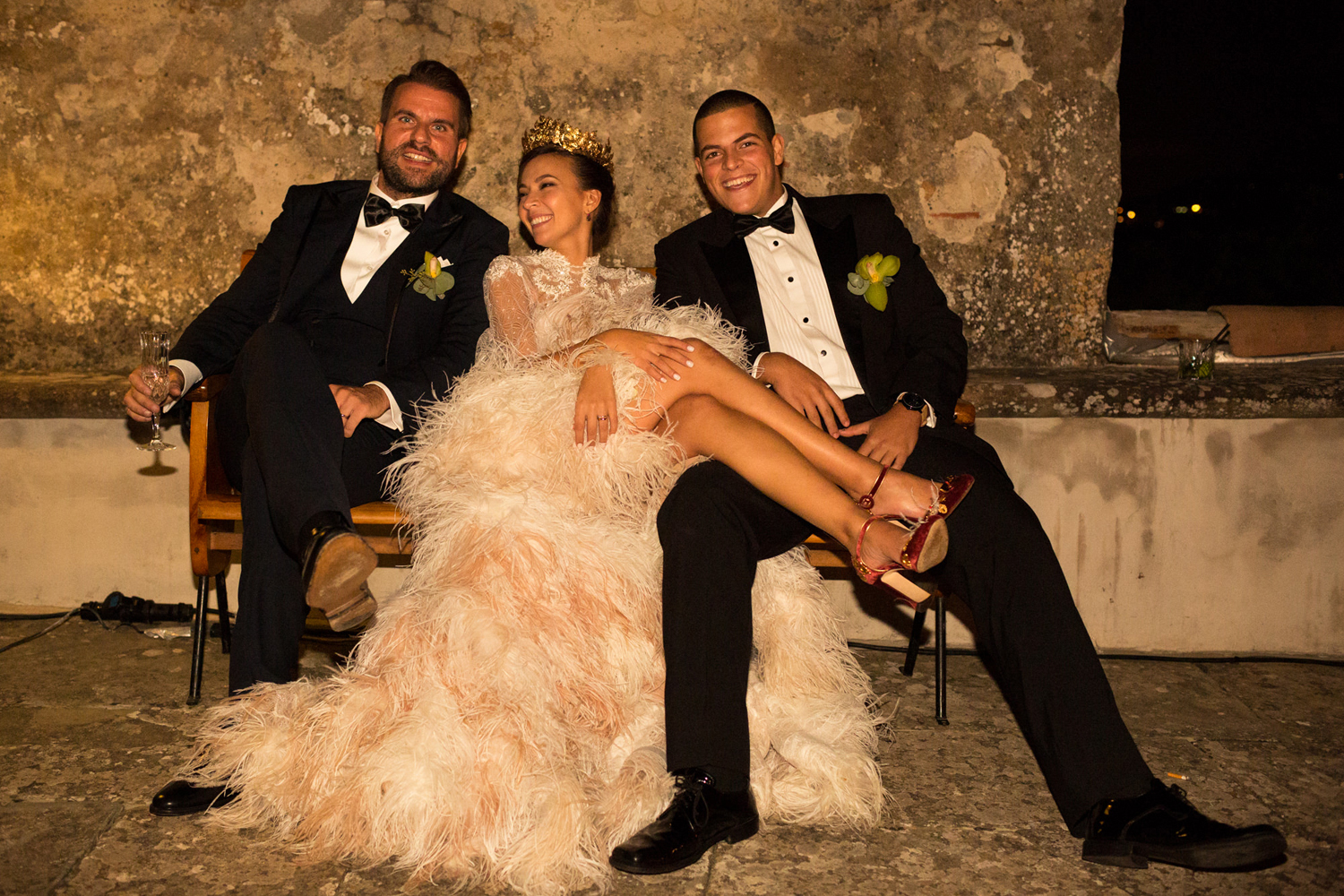 How amazing it's been to have a look at this fusion wedding, which looks like the best fun ever with that colourful fiesta. I hope that you both had a wonderful weekend celebrating and enjoying time with your guests, and thank you for sharing it with us today. By the way… that dress, Barbara! Sending many thanks to D2 Photography too for your vibrant work.
Ele xx