I am so thrilled and excited to be sharing these photographs with you today! The bridal fashion world has been set alight over in New York this past few days for it's bi-annual bridal fashion week.
We'd usually be in attendance, but this year, we're prioritising some major developments here at Love My Dress and Little Book (let's just say, 2018 has been quite the year of change for us!). It doesn't matter though ladies, because we're on BFF terms with many of the designers exhibiting new creations out there, including the incomparable Halfpenny London – who launched her new 'The Air That We Breath' collection to a sea of adoring international fashion press and PR last week.
This new collection is everything – Kate has proved yet again that she can design for the modern bride in a way that embraces innovation and modernity but that also playfully combines completely wearable, elegant and iconic era references.  In all, there are sixteen perfectly crafted designs (including dresses, tops and skirts), each named after a different location in London. And quite frankly, they are all cool AF.
The Euton jacket + Finsbury dress
Kate told me that this latest collection is inspired by a magical adventure into a fairytale romance and enchanting English garden. Ethereal princess silhouettes are crafted in layers of divine pleated tulle, duchess satin, and silk organza. A whimsical play on soft, delicate gowns and modern separates embody a fashion forward collection with a classic feminine touch.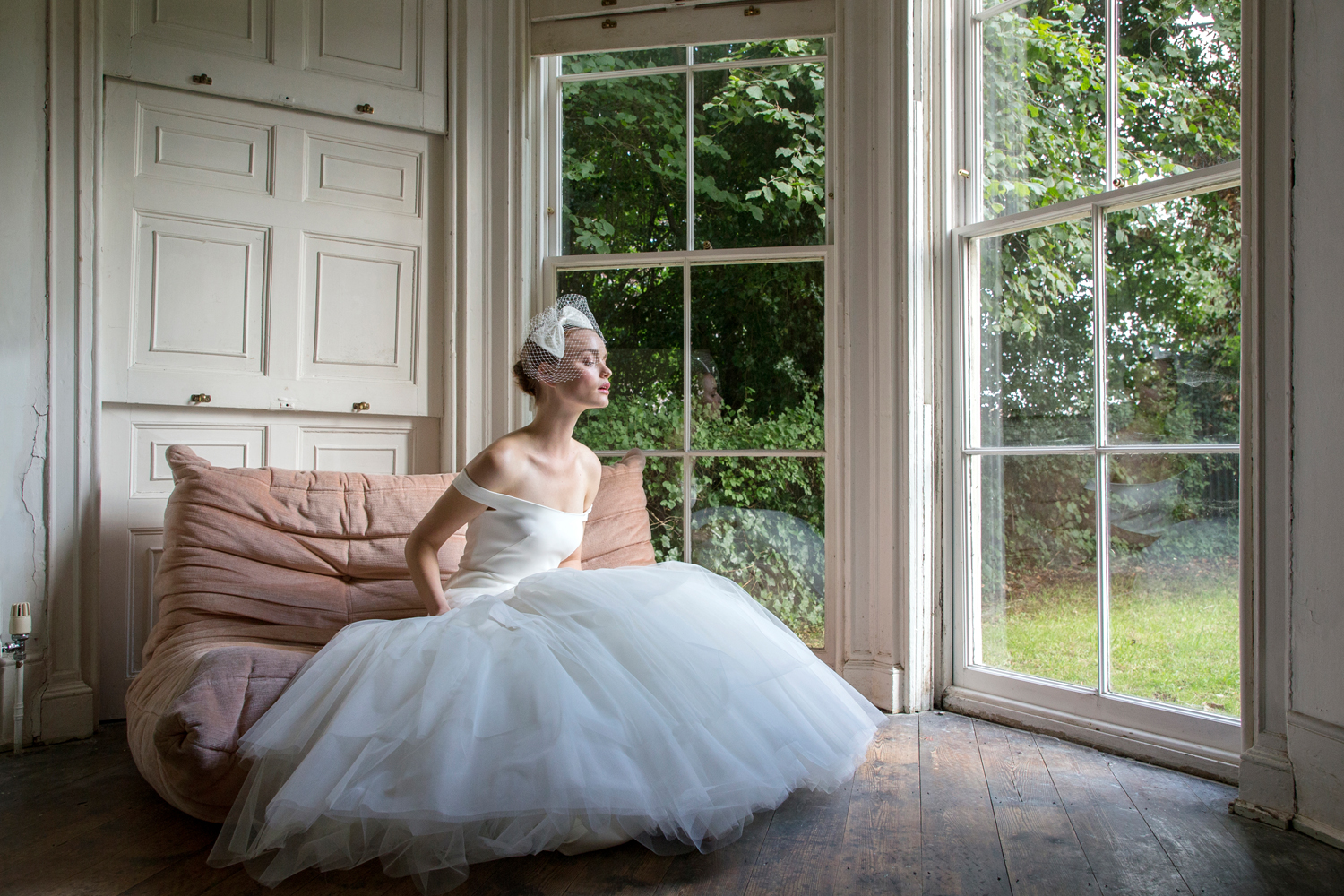 The Harbour top + Camden skirt
If you're new to the world of bridal fashion, allow me to enlighten you; Kate Halfpenny is a London-based designer renowned for her luxury bridal brand, the eponymous Halfpenny London. She launched her label back in 2005 and has been weaving 'Brit cool', with a luxe sensibility into her designs ever since, creating innovative, chic dresses and separates for the modern woman.
Kate is one of those designers that really pushes the bridal design scene forward each and every season. There is always something really special about her new collections, something of the je ne sais quoi, something a little magical that always leaves me feeling, YES! That's *exactly* what the bridal fashion world needs right now. These images speak for themselves I feel…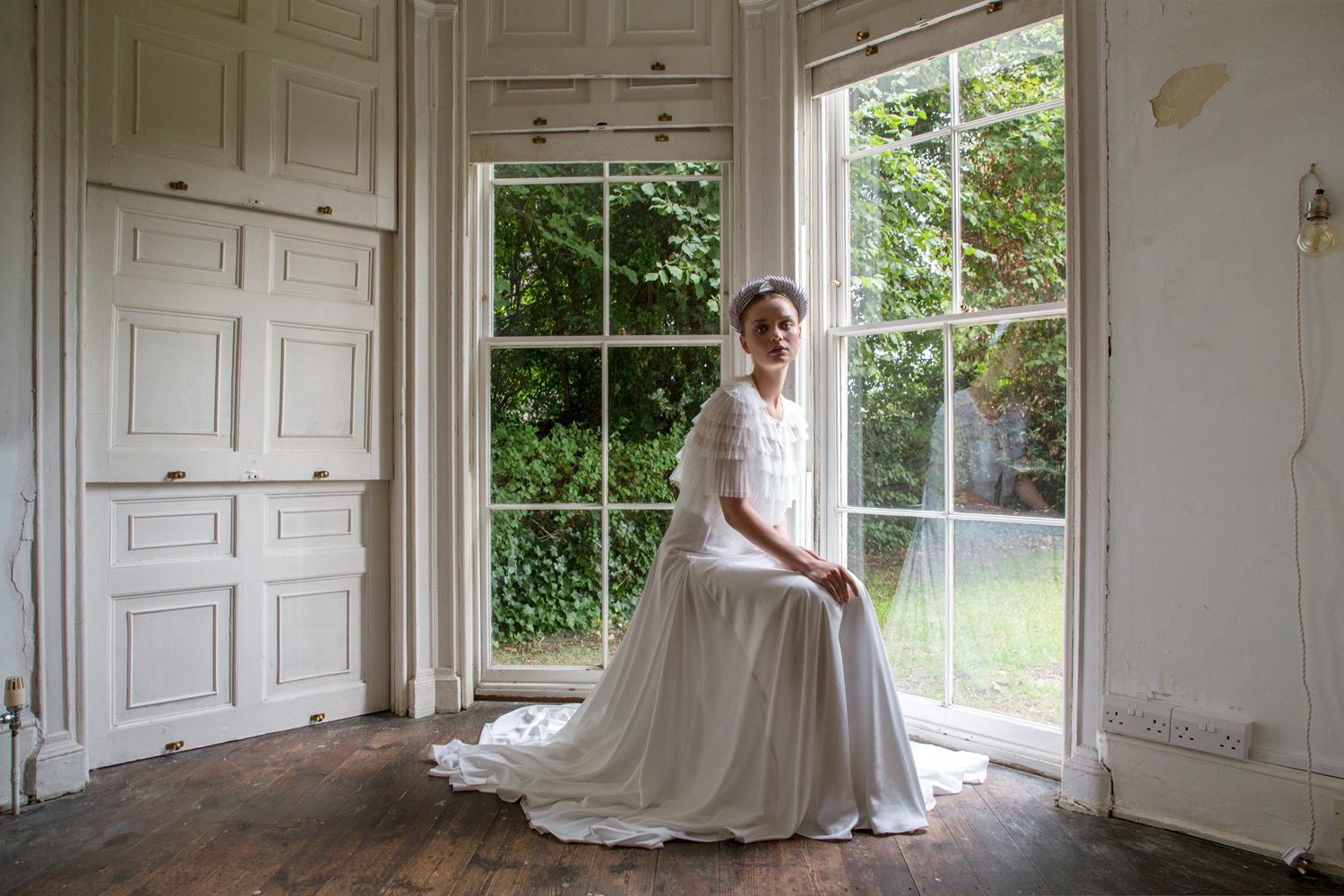 Kate's gowns truly are exquisite pieces that transcend the world of bridal and have become coveted by the fashion elite with impeccable red-carpet style.
You'll find no sizing label's in Kate' store. It's all about perfecting a comfortable and flattering fit.
There's a reason why Millie Mackintosh and Lydia Millen both turned to Kate for their wedding dresses – she brings creativity and versatility to her collections, knowing the carefully crafted and interchangeable elements will work for every woman.
All the gorgeous gowns you see on this page today will be coming to a boutique near you soon – enquire for further details directly with Halfpenny London or via your nearest local Halfpenny London stockist.
Do you have a favourite?
#swoon