One way to ramp up the romance factor when it comes to your wedding day is to hold it on the most romantic day of the year, aka Valentine's Day, right?
That's exactly what today's bride and groom chose to do and what a gorgeous day it was. And just because it's Valentine's Day, doesn't mean that automatically means cheese. Our couple pulled off a gorgeously rustic and romantic day, filled with blooming beautiful blooms and best of all, lots of love. So let's meet the pair, shall we? Becky and James chose 14th February 2018, also known as Valentine's day, for their winter wedding at Iscoyd Park in Whitchurch, Shropshire.
Images by  Lisa Webb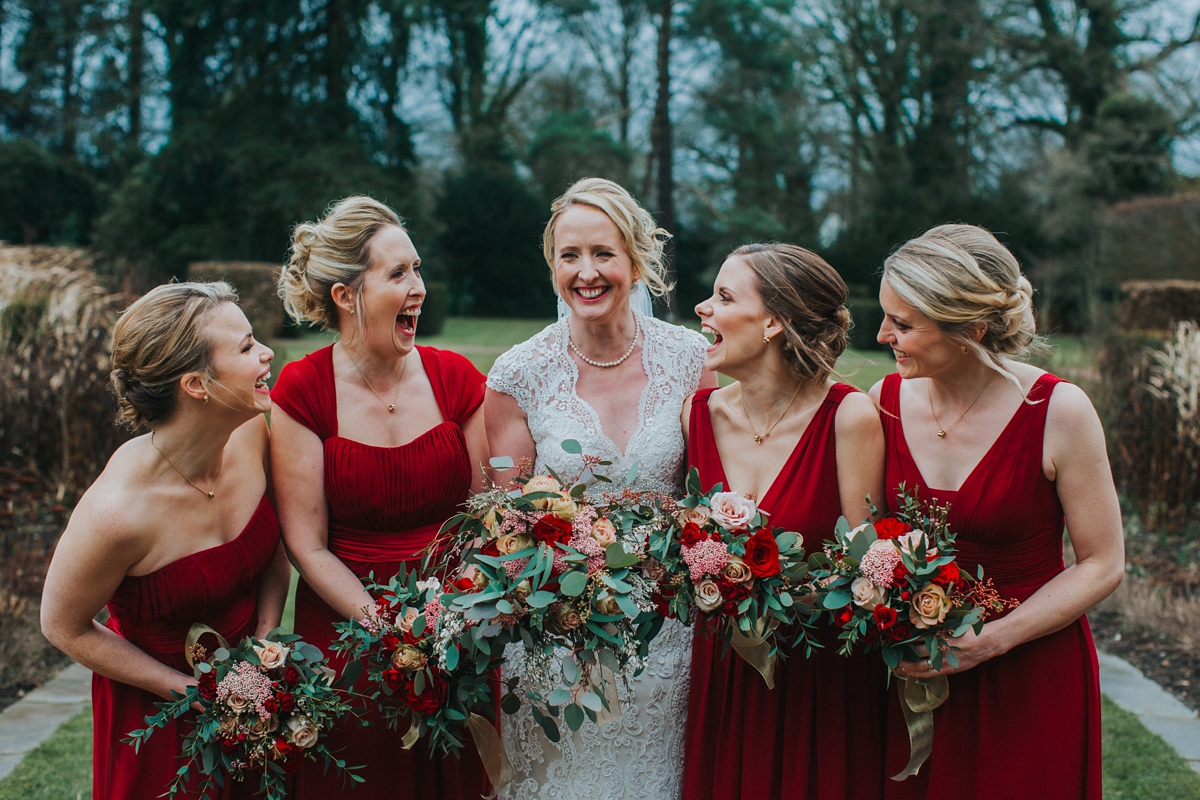 "For the wedding day, it was very important to us to have a laid-back, relaxed feel where guests could enjoy themselves in the intimate setting of Iscoyd."
"As we both live and work in the country, a rustic theme naturally developed, from the tweed jackets, naked wedding cake, open bouquet and the banquet style long tables which we felt made for a more intimate and relaxed atmosphere as guests could easily interact with each other over food. We were also aware of the dark nights in February so also wanted to use that to our advantage and we took some sparkler shots which everybody loved!"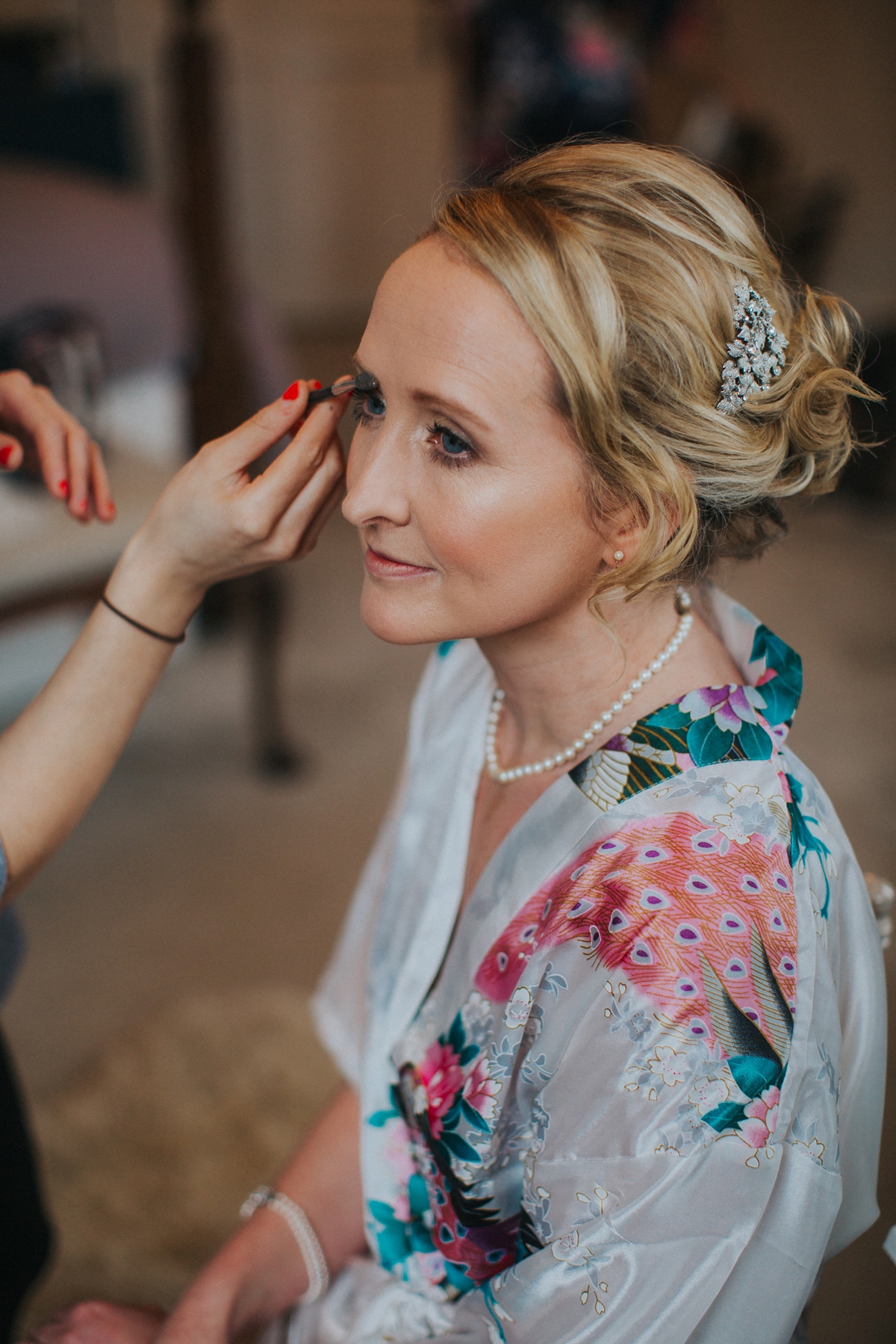 The bride got the balance of relaxed yet traditional perfect in her capped sleeve V-neck gown from Kenneth Winston via Brides of Ludlow.
[JP-VIDEO]
"I must say, I was incredibly lucky to find my wedding dress! I started the search online and after looking at a few different styles, I decided to opt for a lace dress that gave a more traditional, vintage feel and fell in love with the Kenneth Winston style. I then received a phone call from my sister late one afternoon, who advised me that Ludlow Brides were having a closing down sale, so without much expectation I hopped straight into the car to pay them a visit."
"Even though it was late, everyone at the shop was extremely helpful and to my amazement, the very first dress I tried on was the Kenneth Winston 1584 style and it fitted beautifully. I knew in that moment that it was the dress for me! Along with the beautiful lace detail, I also loved the ivory colour and the classic neckline that I thought would work better with a winter wedding."
"The only downside to my visit what that in my haste, I managed to park in a loading bay so picked up a parking fine!"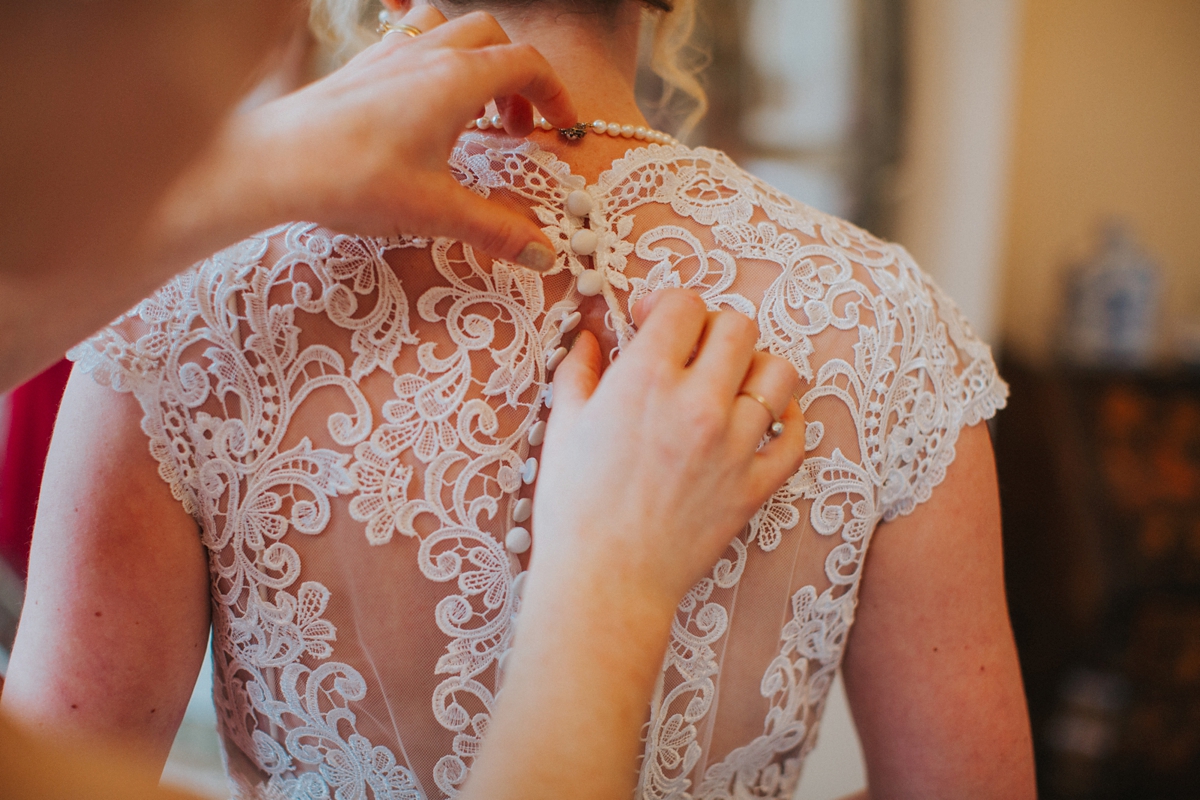 Becky accessorised her gown with a veil also from Ludlow Brides, a pair of heels from Paradox London via Debenhams, and a necklace, earrings and watch all belonging to her mum which she borrowed for the day.
"I also wore Giorgio Armani GIO as my scent. It was one of the first presents that James bought me that I always wear on special occasions. Although I've got through a few bottles now, James still keeps me stocked up!"
The bridesmaids looked gorgeously wintry in full length berry coloured gowns from Belle Boutique, worn with a pair of heels from ASOS.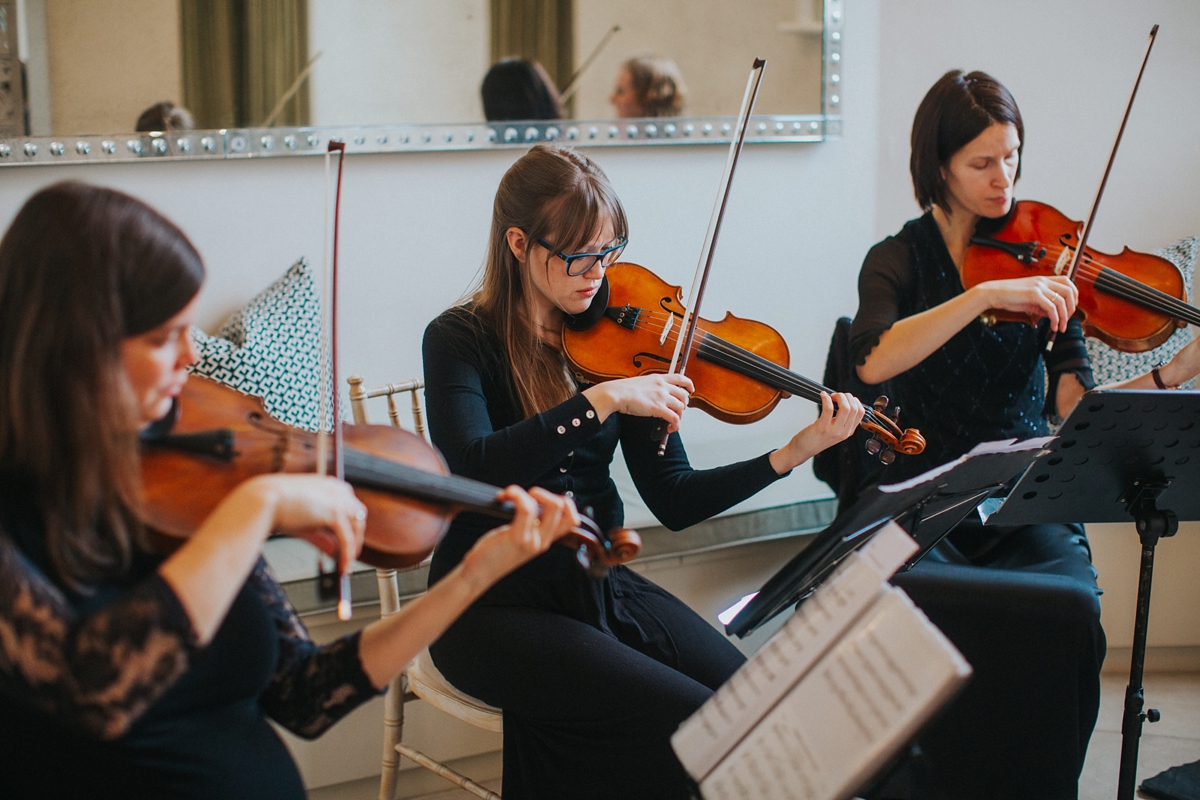 The buttonholes, bouquets and floral arrangements were all expertly created by Iscoyd Park based florist Selina Godsal who used dusky pinks and burgundy colours to tie the rustic theme all together.
"As Selina is based at Iscoyd Park, she was the obvious choice but after meeting her, we knew it was the right decision to make. We opted for an open bouquet with a lot of greenery to fit in with the rustic theme, and used dusky pinks, burgundy hues, berries, gold and feathers too. For the buttonholes we also used berries, feathers and gold which I loved, to help complement the tweed jackets and bring everything together."
"Iscoyd Park is located only a few miles from our home so we decided to visit on an Open Day in October 2017. We fell in love with the venue as soon as we laid eyes on it. With its open fires, traditional features and intimate feel of the house, we thought it would be the perfect setting for a winter wedding, and we were married there a few months later!"
"As our family are spread far and wide, it was also very important for us to have somewhere guests could also stay the night, especially for the older relatives who we felt might want somewhere quiet to rest during the day. Iscoyd Park was the ideal place for us."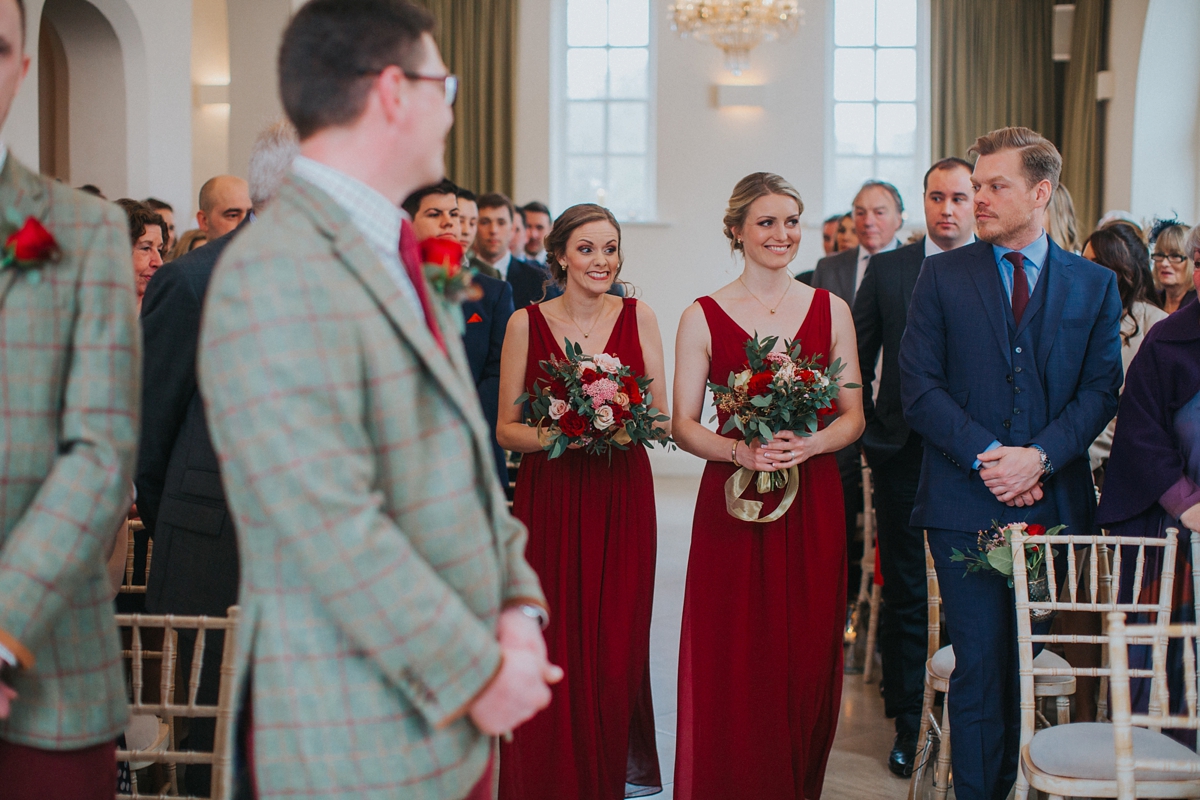 The couple first met whilst at university in May 2005, moving in together just a few years later. James then popped the question in August 2017 in front of the couples family and friends.
"Although we had always talked about the future and marriage, we didn't actually get engaged until August 2017. James proposed in front of our family and friends whilst watching a fireworks display at Belvoir Castle."
Greeting his bride at the end of the aisle was groom James in a 2-piece tweed checkered suit from Samuel Windsor, a berry coloured tie to match the bridesmaid dresses and a gorgeous red rose buttonhole.
"James' suit was a complete surprise to me as we decided that we would keep what we were both wearing a secret. Thankfully it worked!"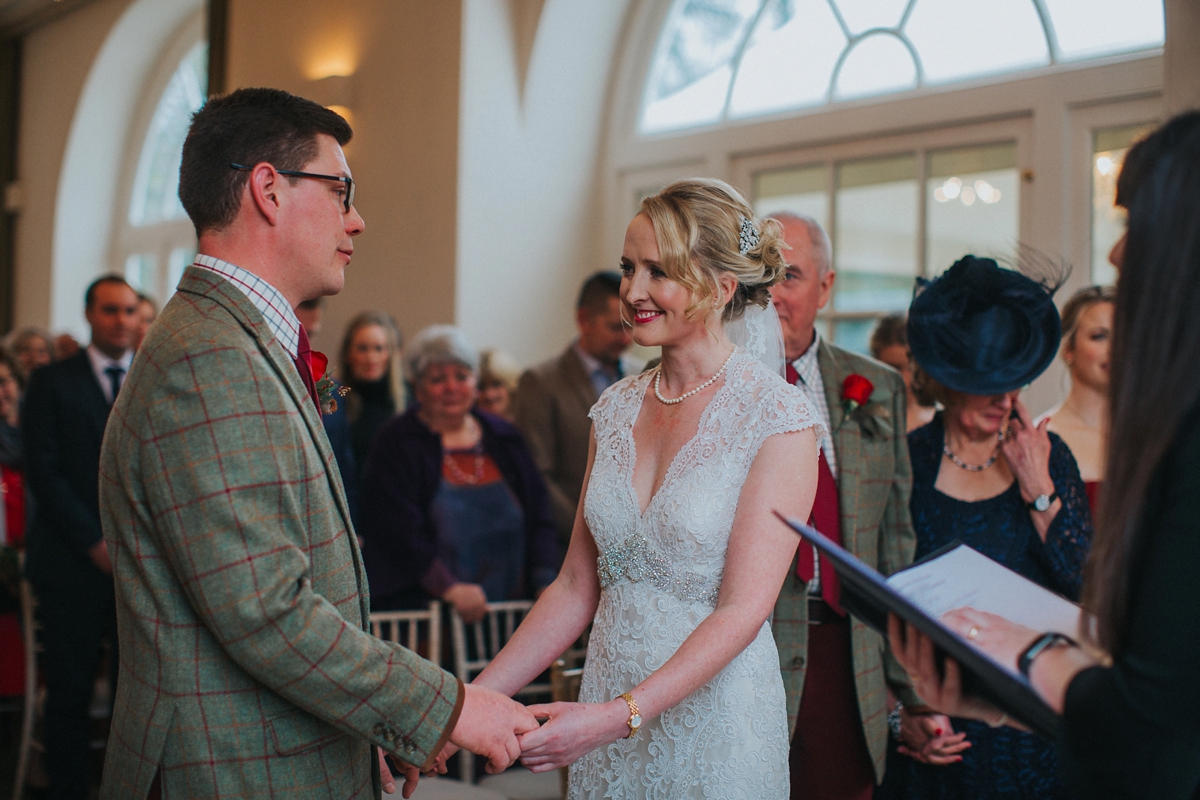 Becky's dad walked with her down the aisle to Pachelbel's Canon in D and the ceremony was officiated by the Wrexham Registrar. Becky and James then chose vows that struck a chord with them as a couple and chose The Art Of A Good Marriage as a reading.
They swapped wedding rings, bought from local Shrewsbury-based independent company Fabricius Green.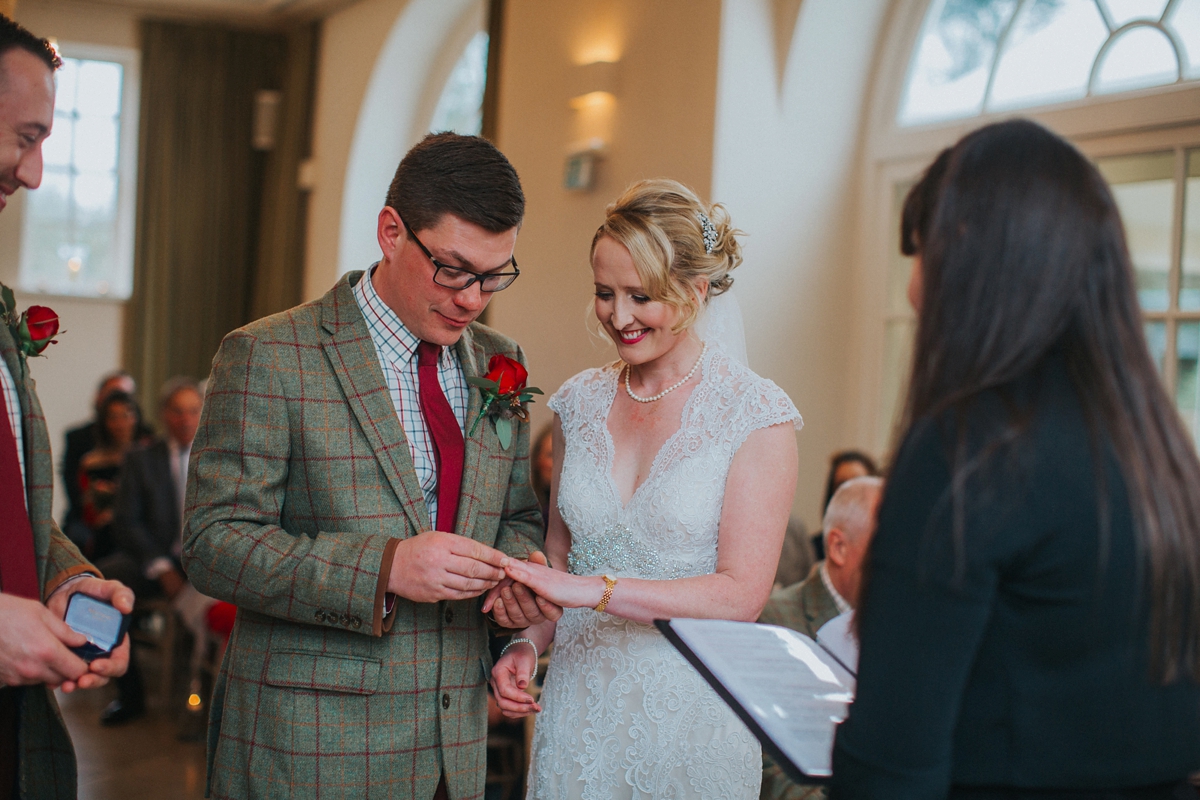 "After sadly losing my gran a few years ago, my engagement ring has huge sentimental value and my parents gave the ring to James when he asked for their blessing, to propose to me with. Our wedding rings were from Fabricius Green who offer a personal service and had a good selection of rings to choose from."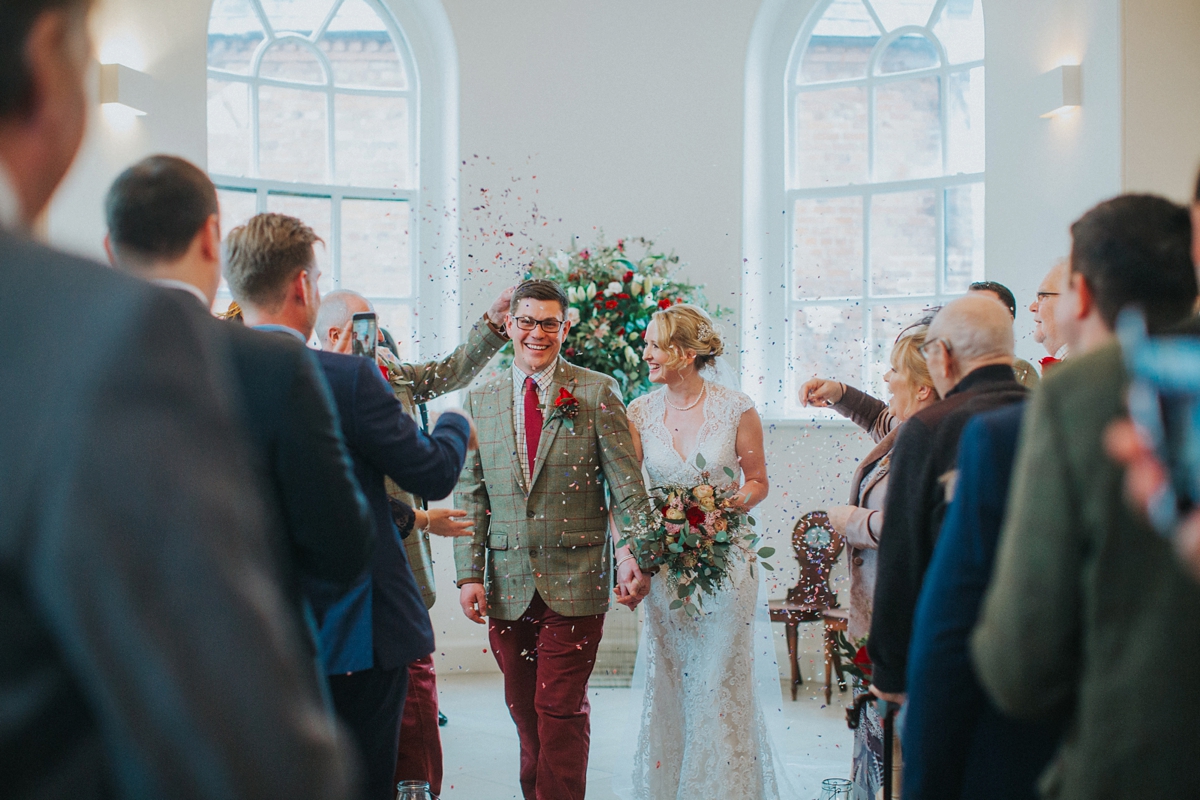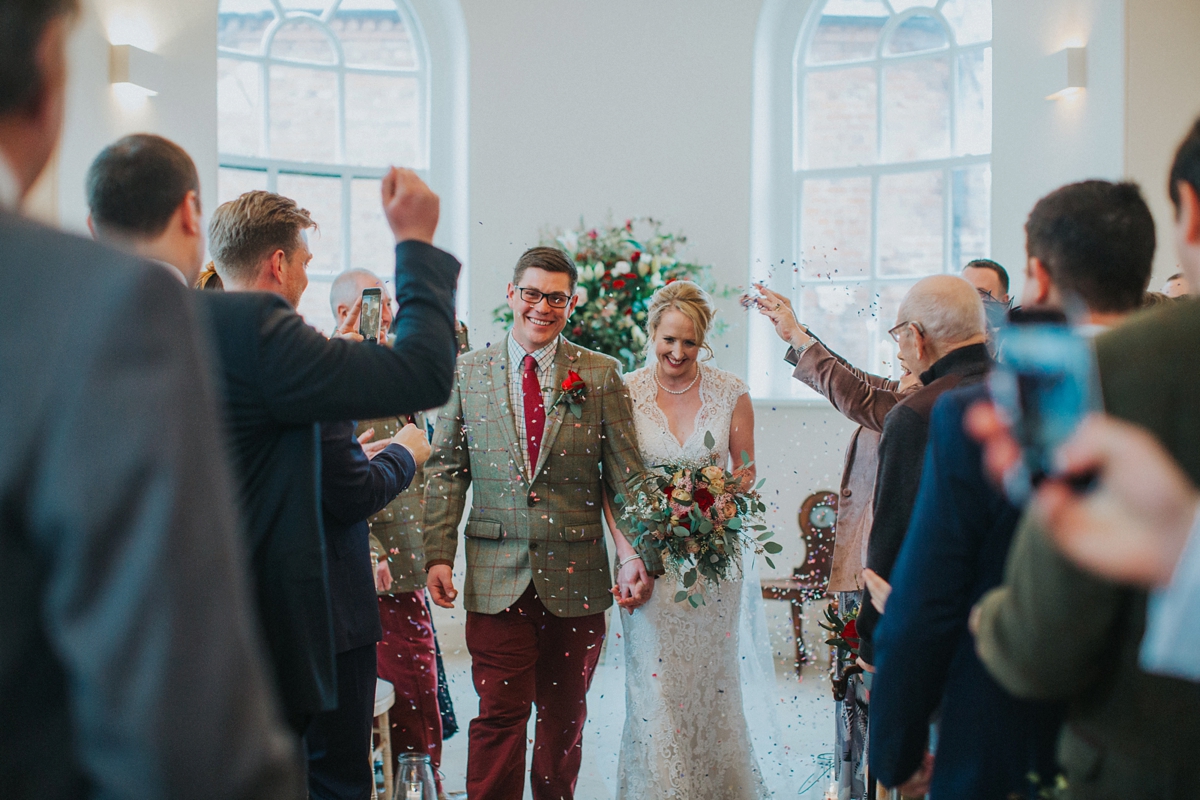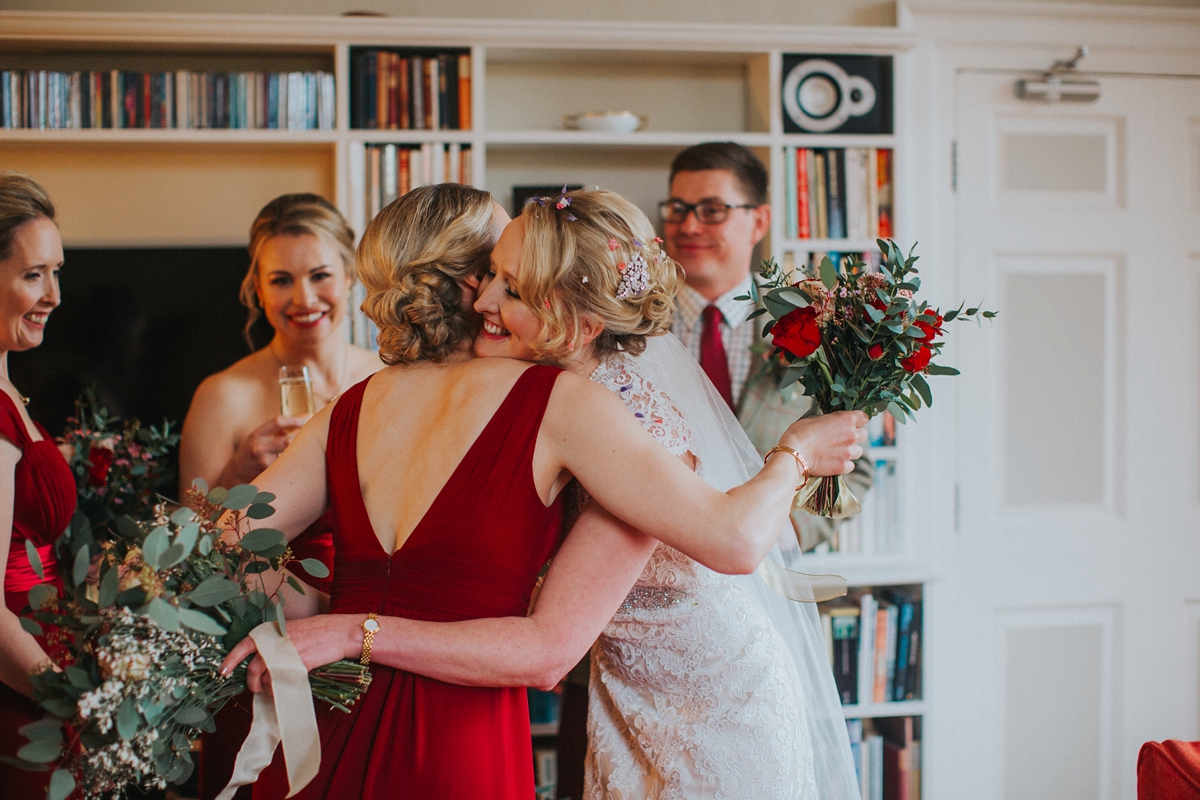 The whole day was wonderfully rustic with a country twist, all of which photographer Lisa Webb caught on camera with her gorgeous and dreamy photography style.
"As it was important our day was relaxed and informal, from the moment we discovered Lisa, we knew she would be perfect for us. On the day she somehow managed to blend into the background, allowing her to capture some amazing natural shots and the atmosphere perfectly.""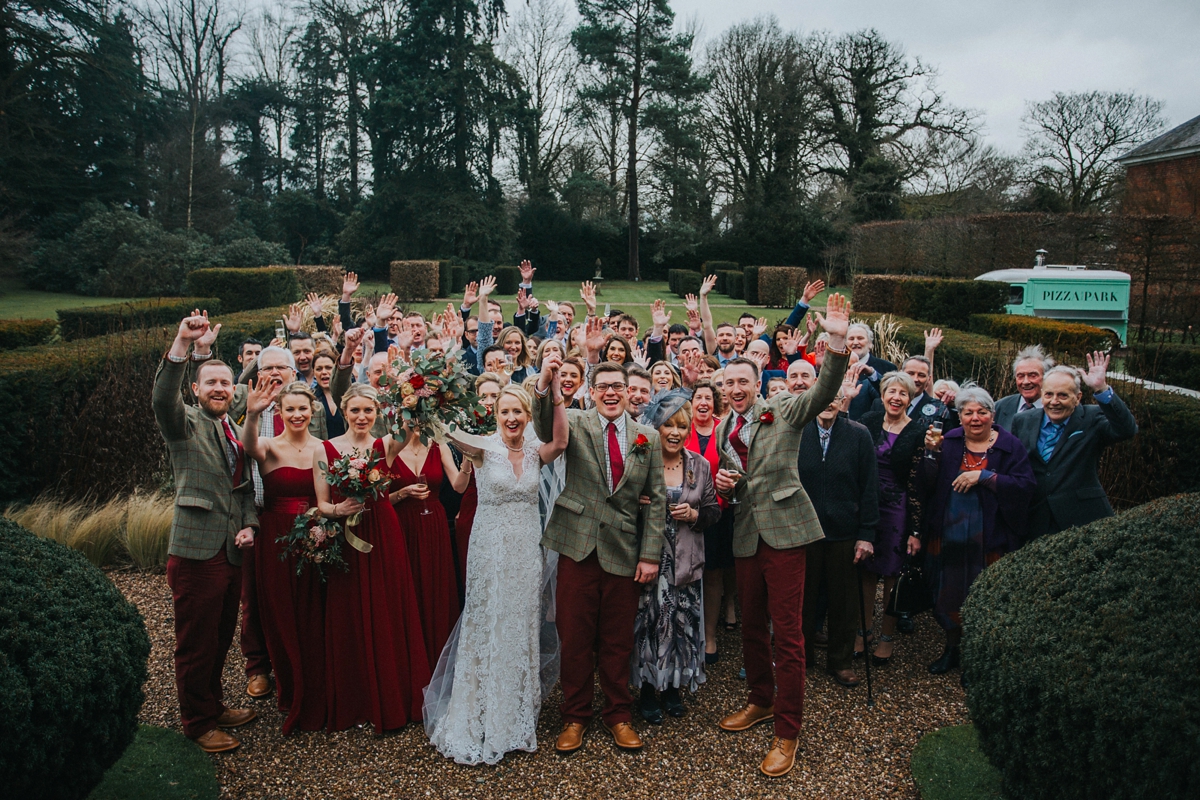 For the couple shots she allowed us to have some one to one time together, taking a step back to enjoy the day and in that moment, she managed to capture some truly magical moments."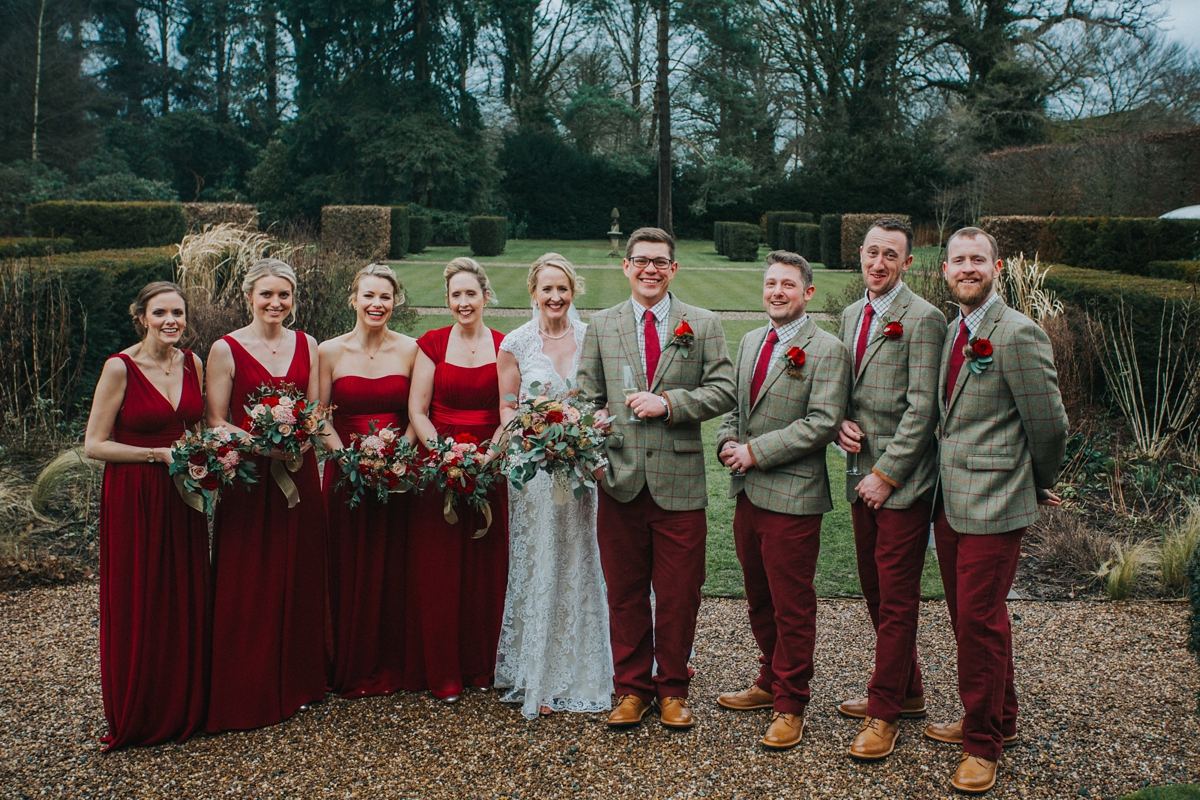 "Lisa has an incredible eye for detail and in her photographs the colours really pop, making full use of her surroundings. We really can't thank Lisa enough for capturing our wedding day so perfectly, and I would not hesitate in recommending her to anyone else looking for a wedding photographer."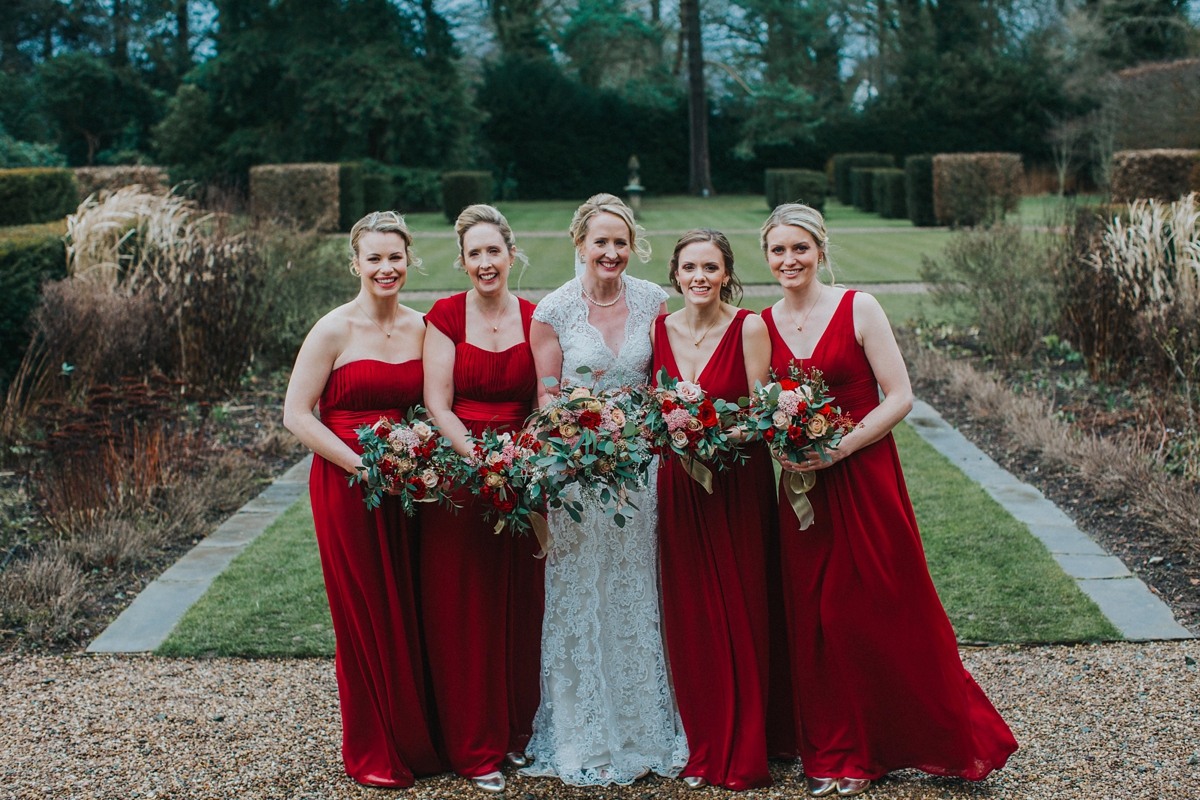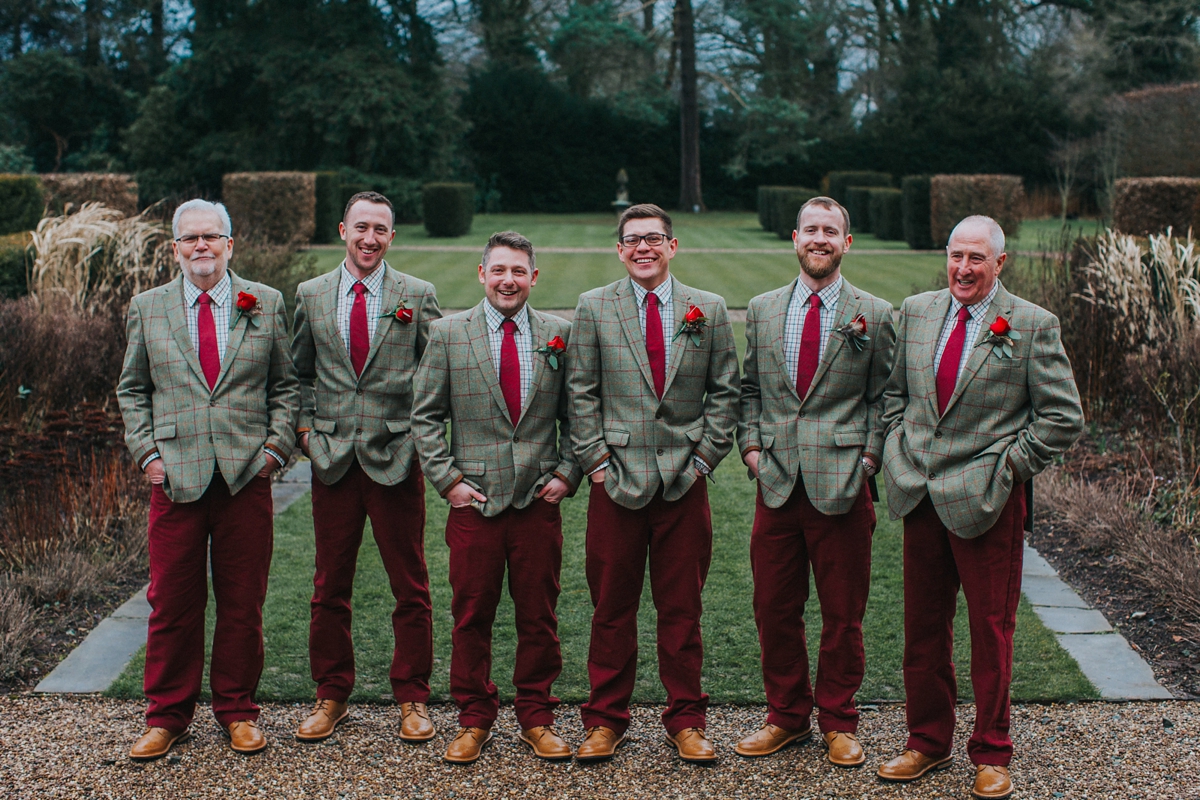 The ceremony was followed by drinks and wedding portraits with Lisa Webb, before moving into the beautifully decorated marquee for the wedding breakfast, which was a locally sourced affair provided by the venue.
"For our decor we had a heart-shaped wreath on the door, garland and flowers, lanterns and candles on the stairs. We also used an urn arrangement, storm lanterns and bunches in the ceremony room and long naked tables with hessian runners, eucalyptus garlands, gold sticks, burgundy candles, game feathers and pops of colour via the use of flowers."
"For the seating plan we used an old pallet and some twine, with the seating plans printed onto kraft card and attached with some small pegs. This was then finished off with some fairy lights. The table numbers were written with gold pen onto some slate which were then displayed on a wooden stand."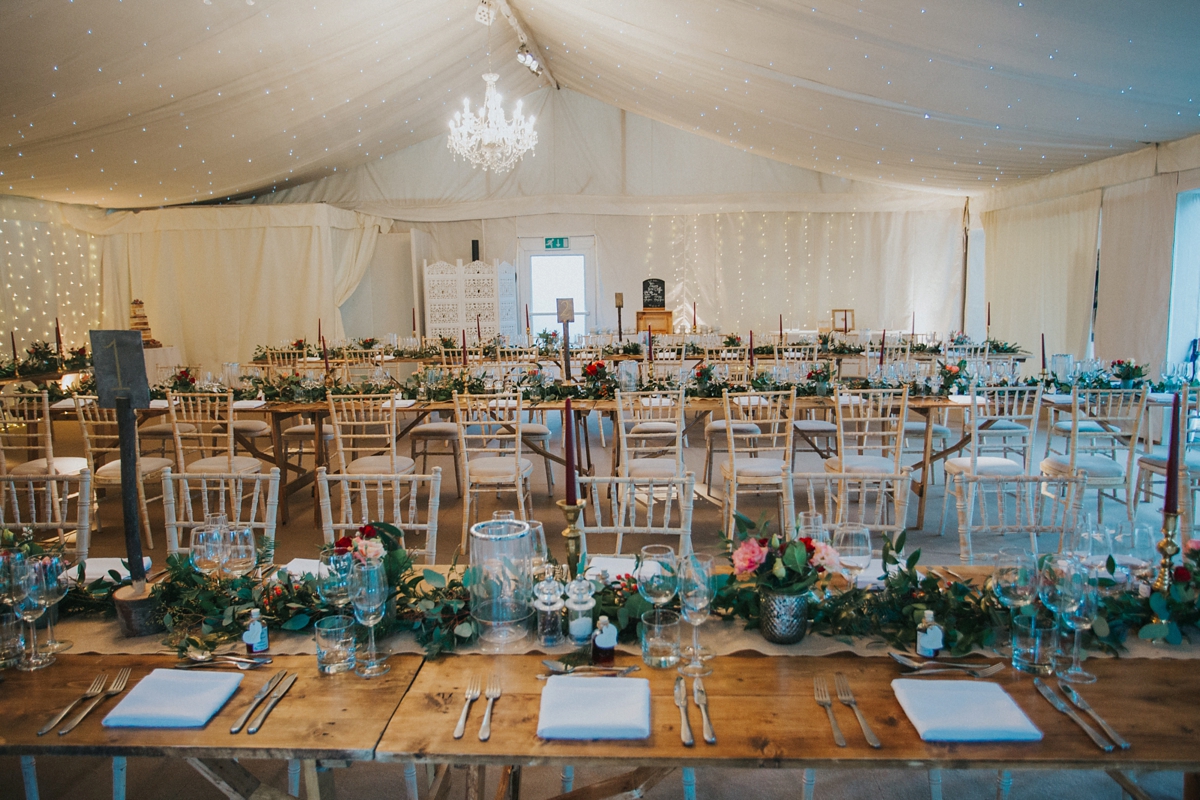 "We homemade all the invites, order of day sign, seating plan, table numbers and place cards. The idea started with our invites where we opted to use burgundy pocket fold invites with natural kraft card and ivory paper. We then personalised this with a gold wax seal stamp (using a seal that James had unearthed a few months earlier), then finished it off with raffia string."
"The wedding favours of 'Clifton House Damson vodka' were also homemade and doubled up as the place names at each setting. It's well-known amongst our friends and family that our Damson vodka is very popular. Shortly after we got engaged we picked a bumper crop of damsons and prepared them using our own special recipe. 6 months later it was ready to be bottled just in time for the wedding."
"Jo's Couture Cakes created our wedding cake. We kept the cake quite simple and chose a 3-tier naked cake, filled with vanilla buttercream and strawberry conserve which was then decorated with an abundance of winter berries. This fit in nicely with our rustic theme and also looked and tasted amazing thanks to Jo's fantastic attention to detail."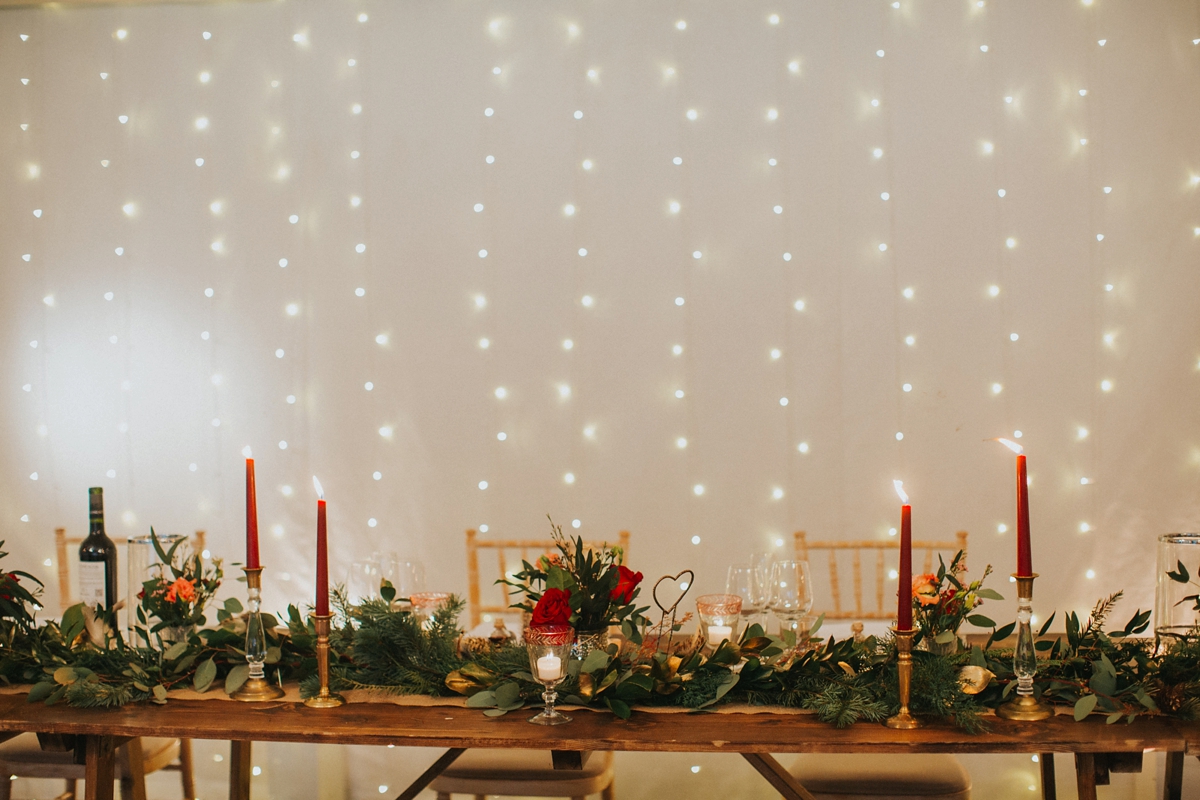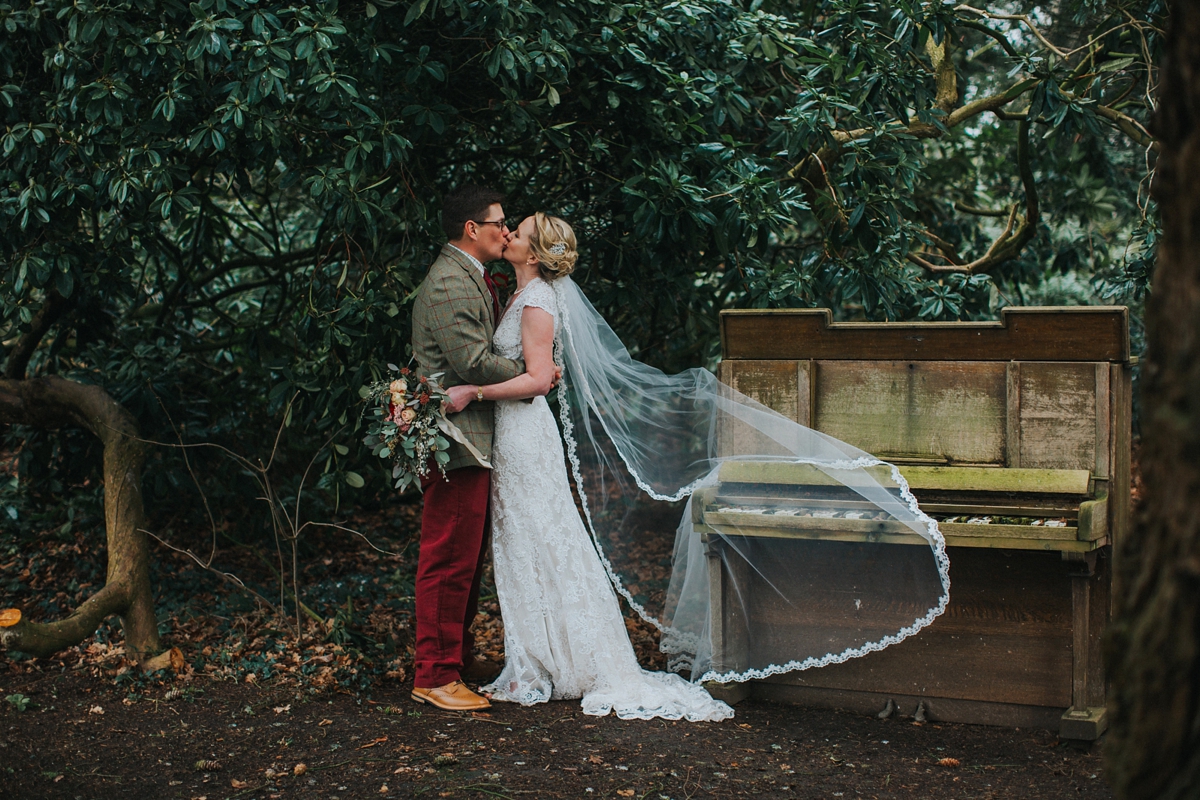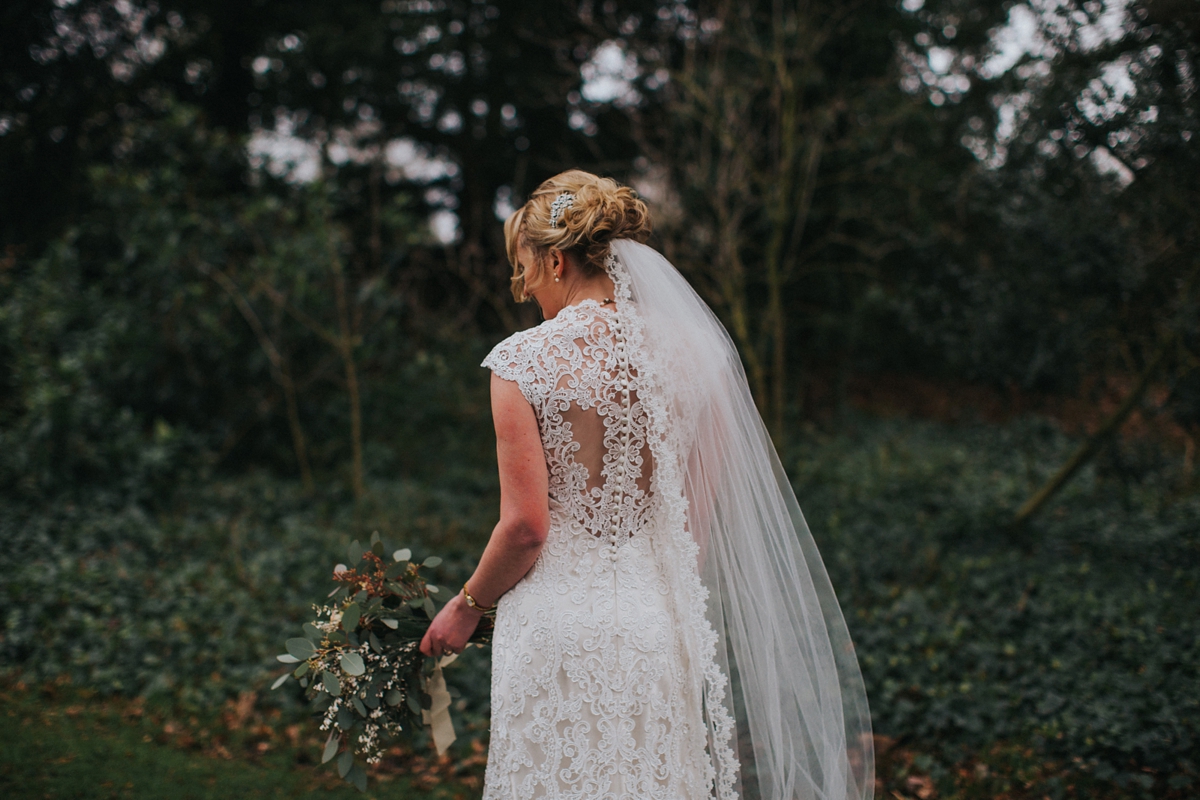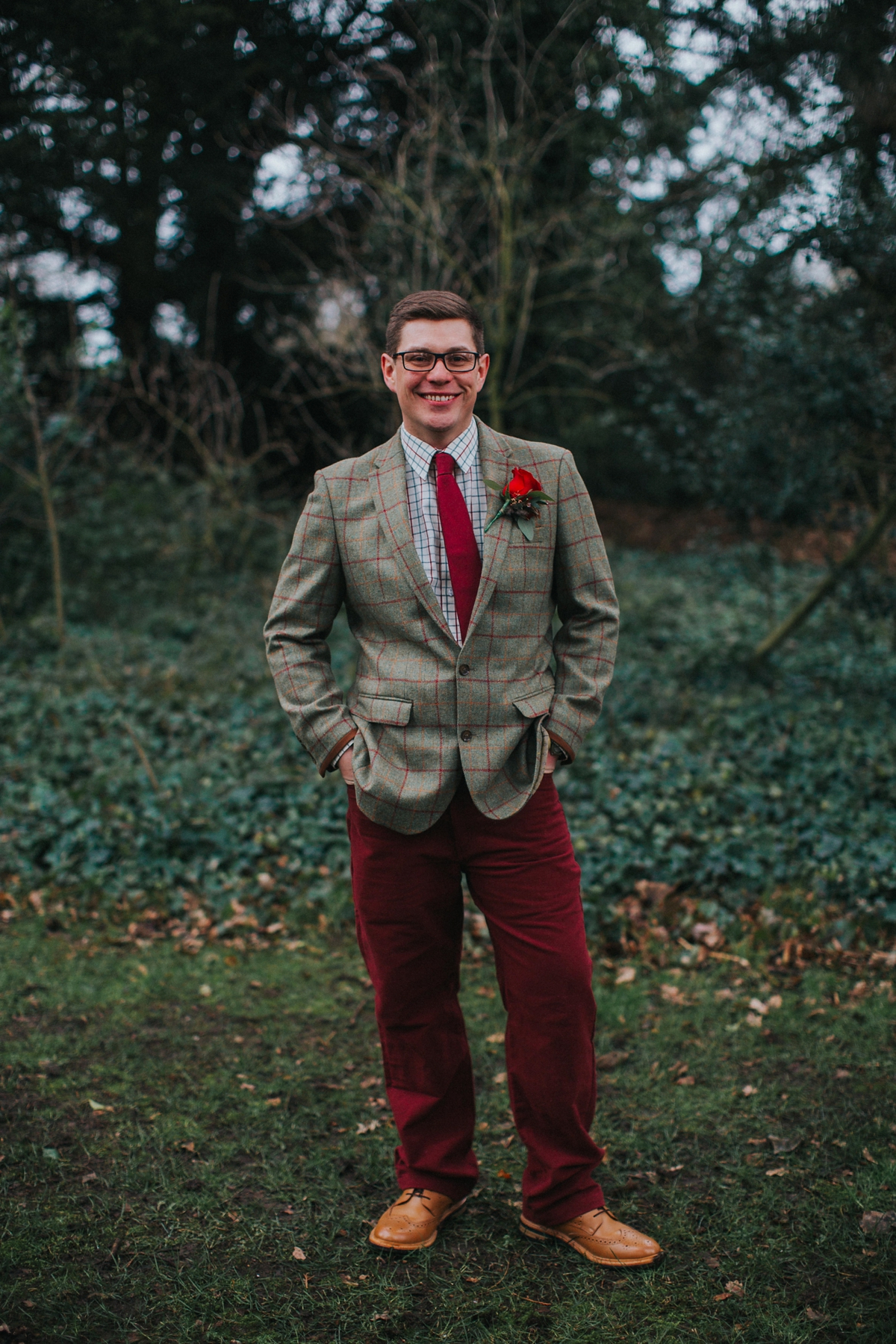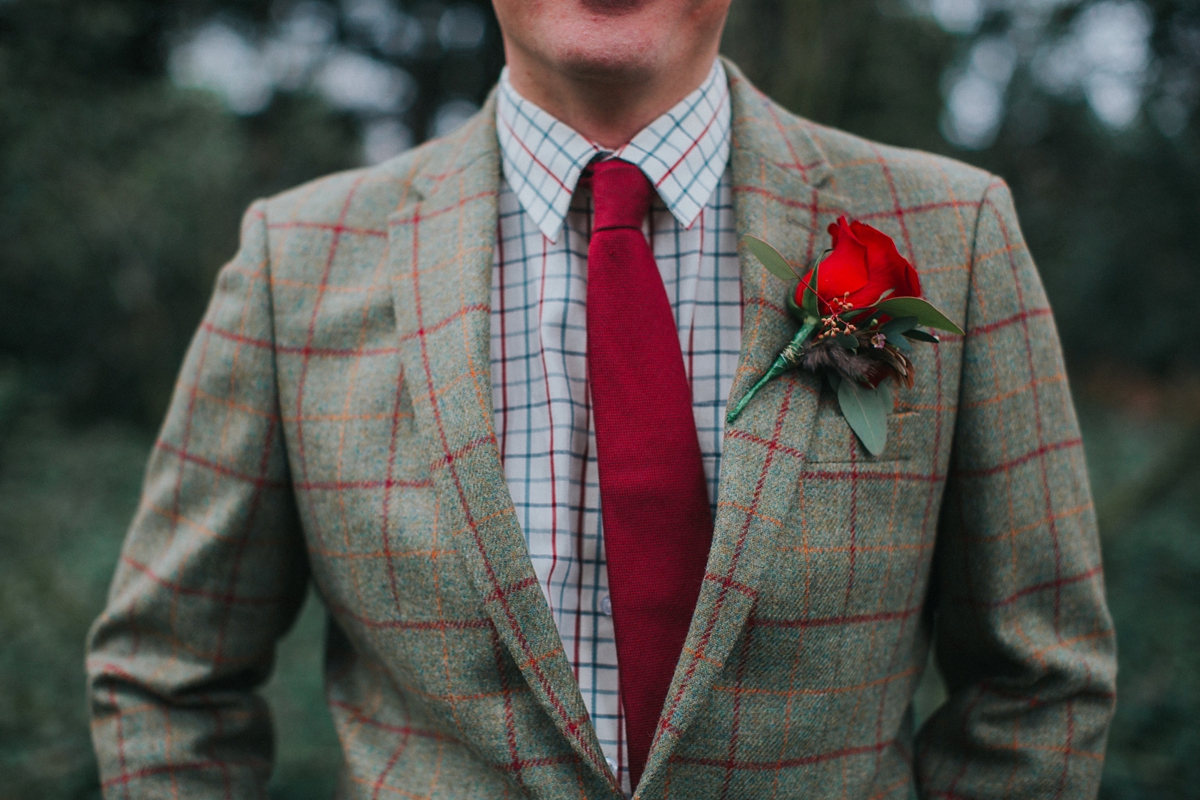 After the wedding breakfast, speeches and the cutting of the cake came the dancing, and Becky and James hired DJ Rory Hannah to keep guests entertained on the dance floor until the early hours of the morning.
"We chose Alive by Chase & Status as our first dance song. We had seen Chase & Status play live a few times and when trying to decide the music to our first dance, this song came on and we knew immediately it couldn't be anything else! Although not a traditional first dance song, for us as a couple it worked perfectly."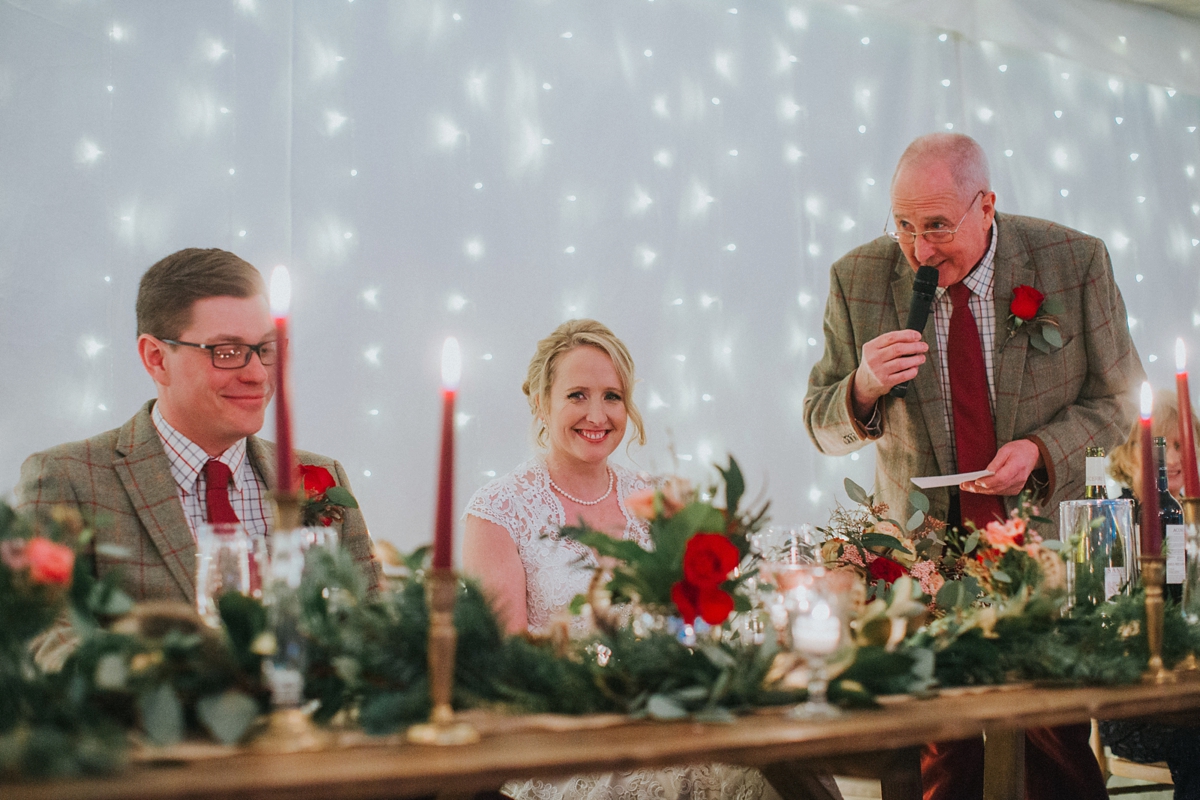 "It was very important to us to make sure we had some time to ourselves to enjoy the moment on the day so stepping back and watching our friends and family all enjoying the day was a real highlight for me. With lots of conversations flowing and lots of laughter, it was a very surreal moment and we would not have changed anything about the day at all."
Words Of Wedded Wisdom
"We never set out with a specific wedding budget, although we did want to keep costs to a minimum. So although we didn't want to compromise on the quality of food or drinks as this was important to us, we saved costs elsewhere by hand making other things and choosing a date in February to get married."
"Enjoy the process of wedding planning and don't stress over the little details! Although I'm not typically the most organised person, I started making lists – lots of lists – concentrating on the big things such as the venue, invitations, dress and entertainment first, and then everything else fell into place."
"Don't be afraid to ask for help. From the start we enlisted the help of family and friends and couldn't have done it without their help and support."
"On the wedding day, also remember to take some time out from the festivities and find some alone time together. If you are not careful, the day can go by in a whirl, so take a moment to step back and enjoy it."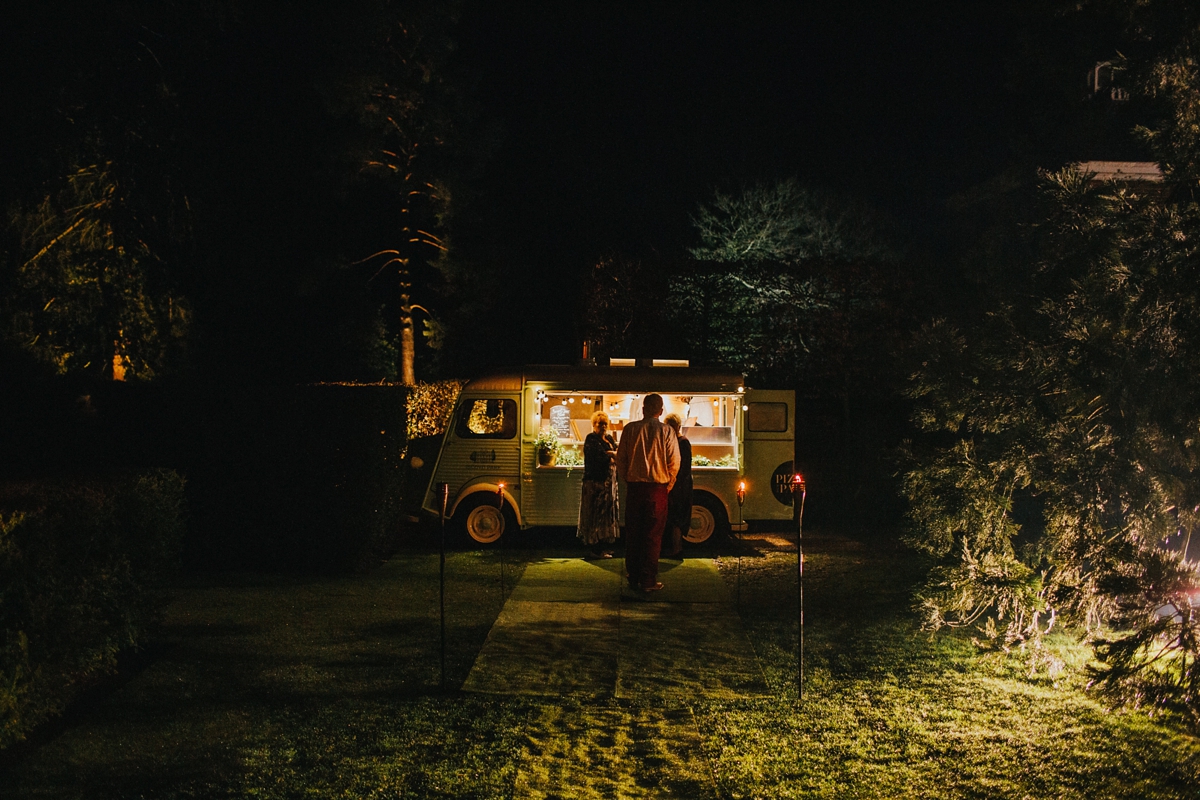 A big well done and congratulations to the happy couple! You guys pulled off a really gorgeous day and kept true to the rustic theme in style. A big thank you also to Lisa Webb for sharing the fabulous photography with us.
Until next time…
Much love,
Holly x