And here we are, almost at the end of October! This year has certainly flown by but, with 2019 just around the corner, lots of our favourite bridal designers are releasing details of new collections and that's guaranteed to make me smile.
Today, I have the huge pleasure of showcasing the stunning new designs from Sienna Von Hildemar, a lady that I think you're absolutely going to adore.
Since moving to London from her native Australia 12 years ago, Sienna has lived and breathed fashion but it was in 2012 that everything changed when she started a business creating bespoke bridal gowns.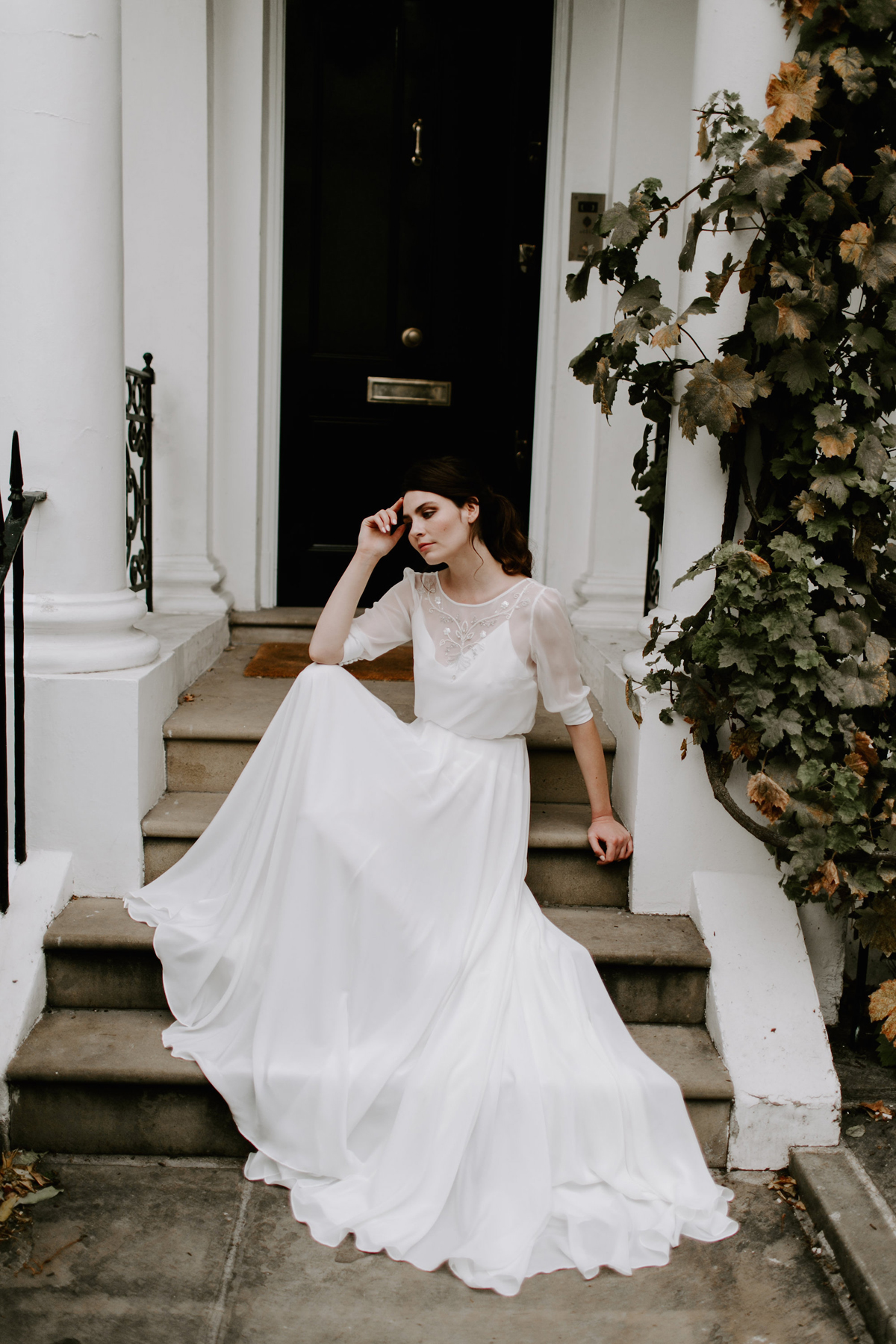 2017 saw the release of her debut collection and this new collection underlines Sienna's reputation as a designer who creates elegant, contemporary and utterly luxurious gowns.
"The new collection is designed with the modern, romantic bride in mind," says Sienna. "I've designed both gowns and separates, using soft flowing silks and the pieces are adorned with hand-beaded designs and lace applique features. The cuts are contemporary and fashion-focused rather than traditionally bridal and all of the styles are customisable or can be used as a basis for a bespoke creation, allowing each dress to be personal and unique to the bride wearing it."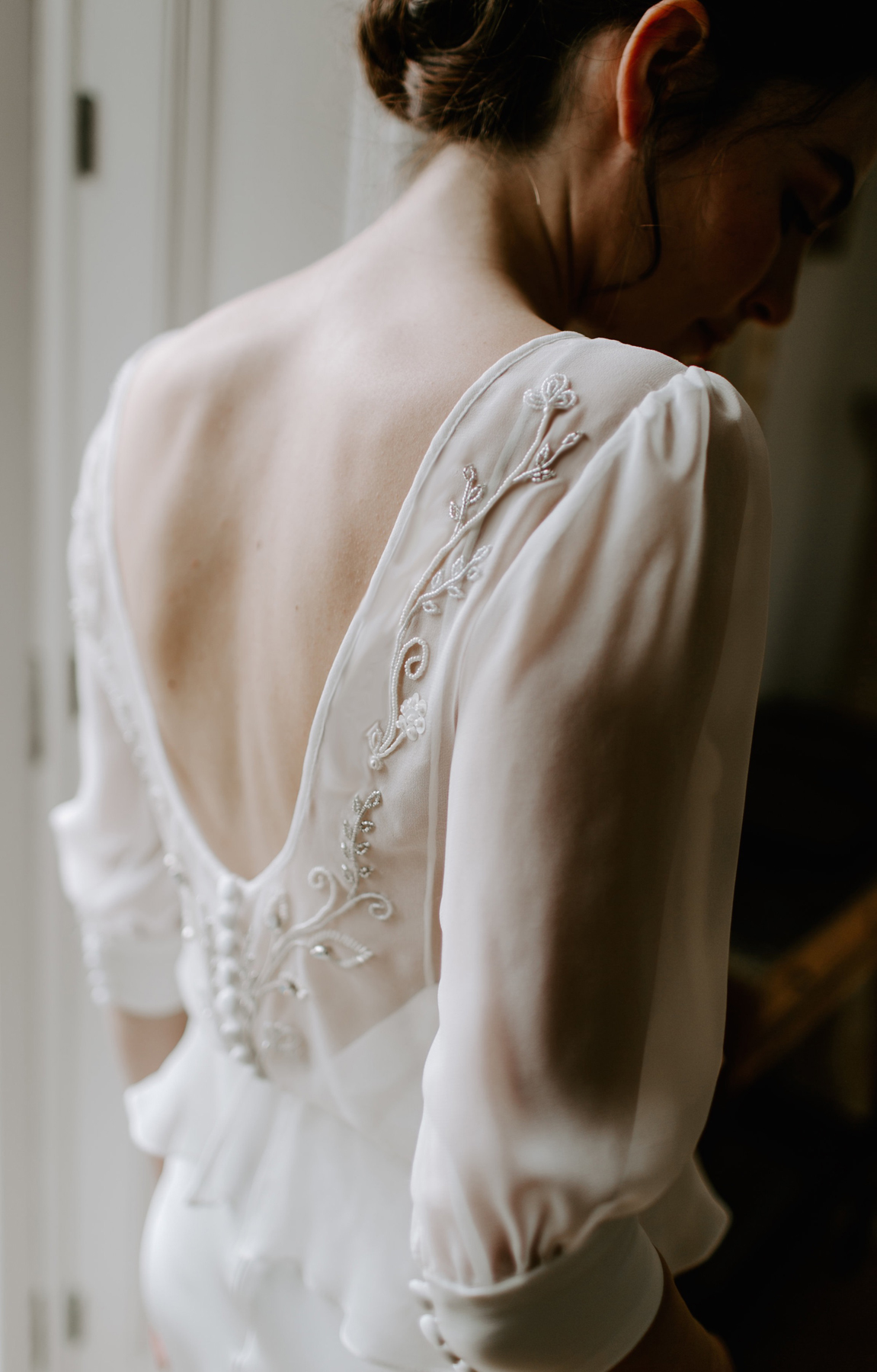 Sienna has named this new collection 'It Takes 2' and it's absolutely packed with beauty. I love the Venus dress with its plunging neckline and romantic skirt and the draped bodice of the Louella dress with the delicately dotty fabric is just wonderful. My favourite dress just has to be Camille – how can you not fall for those sleeves and stunning bodice?
And the bridal separates are pure perfection too. The plunging back of the Fearne top is finished with a tiny row of buttons and the halterneck Maria top with its slightly open back is another delight. In fact, this is collection really is the epitome of elegance.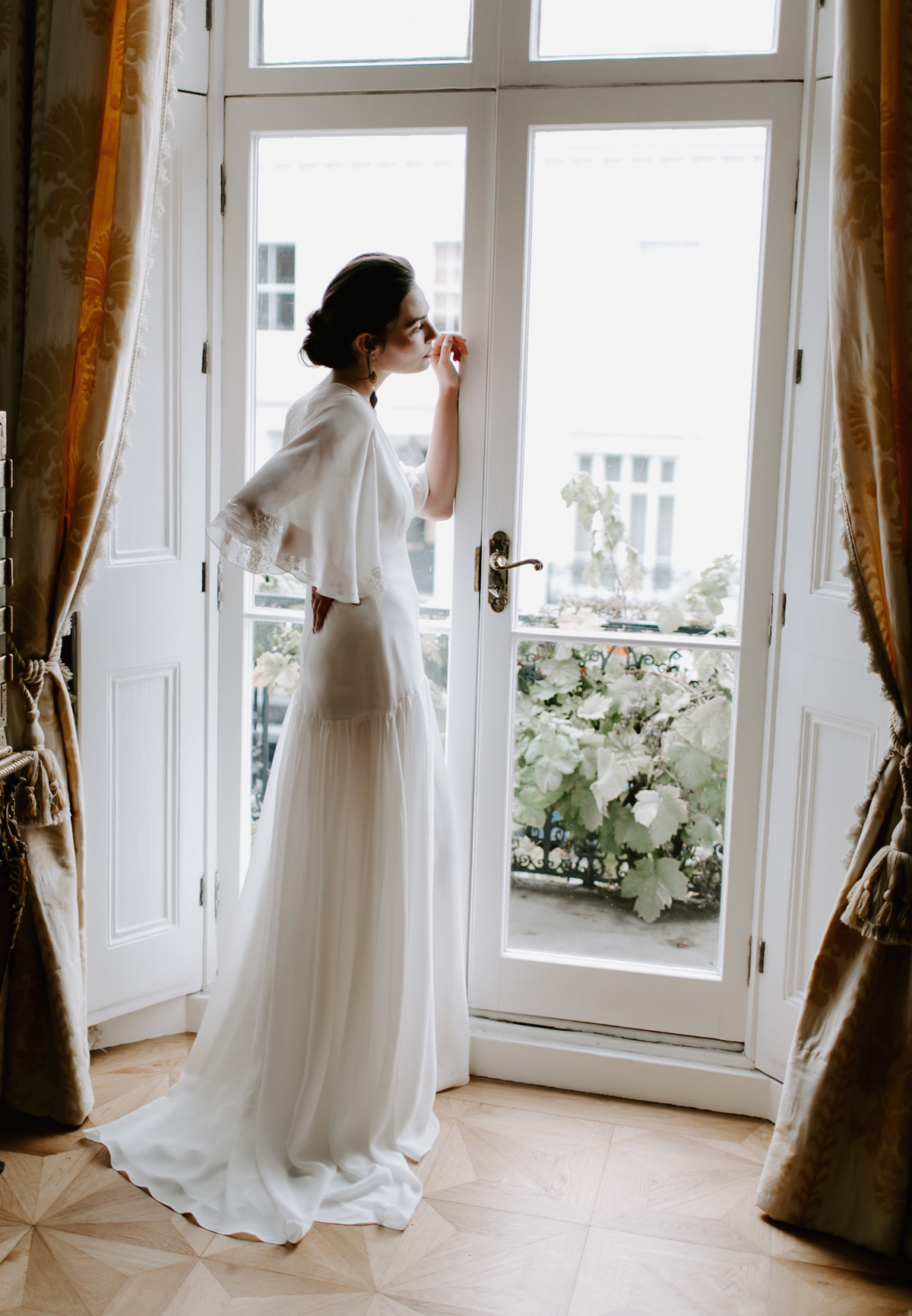 "The Sienna Von Hildemar bride is an elegant yet relaxed bride. She wants to look and feel like the best version of herself, with the emphasis being on the word 'herself'. I design for the bride who wants to feel comfortable in shapes not uncommon to what she'd wear on a dressed-up night out but transformed into the most special version she'll ever wear."
"I want my brides to feel amazing in their dress but also to be able to forget about it on the day. There are going to be so many precious moments to savour and you don't want to miss them because you're too conscious of your dress. I just love to hear a bride say how comfortable she feels in her wedding dress yet is glowing from the soft touch of luxurious silk on her skin."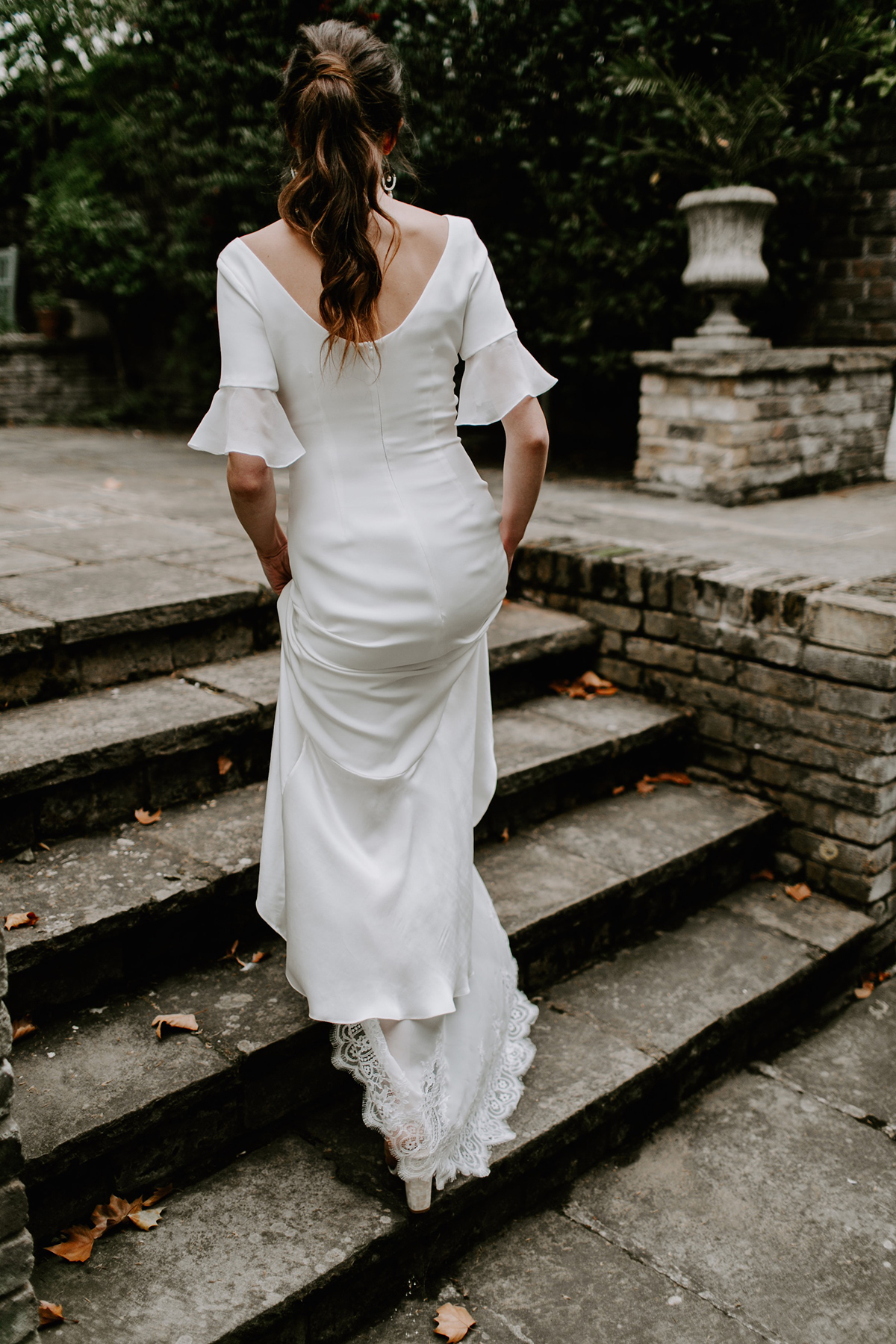 Sienna has done a simply amazing job, creating exceptional dresses that manage to be both glamorous with a hint of boho on the side. There's an undeniable simplicity to her designs that sits against sophisticated details and exceptional embellishments. I am absolutely in love with this approach and it's great to hear designers placing a real importance on comfort as well as style.
You can enjoy luxury, style and absolute bridal beauty in a way that makes you feel relaxed and truly yourself.
In short, these are gowns that you'll love forever.
The new collection from Sienna Von Hildemar is available now and you can find out more online. If you'd like to get in touch with Sienna to discuss a bespoke gown or the new collection, you can do so right here.
Love,
Tamryn x