It's fair to say that I LOVE this time of year. The season of goodwill is just around the corner and there are lots of new wedding dress collections to fall for. What could be better?
Today, I have the huge pleasure of sharing a wonderful interview with the fabulous British designer, Caroline Castigliano, with you along with some of the gowns from her new collection, The Power of Love.
Caroline is one of the luminaries of British bridal design. For almost three decades, she's been at the forefront of luxury bridal wear and her gowns are always flawless and utterly feminine. I love the fact that each and every dress is handmade in the UK and the level of craftsmanship is exceptional. In short, a new collection from this incredibly talented designer is something to celebrate.
We were lucky enough to be able to put a few questions to Caroline to find out more about her design process, the collection and life away from work. Take it away Caroline…
Can you give a little overview of how you came to be a bridal designer?
I had made clothes most of my life – my mother taught me to sew at 5 years old. When I was a teenager my best friend and I would go to Liberty in London to buy fabric, pick up a copy of Vogue and go home and replicate dresses from the More Dash than Cash section!
I didn't ever believe this would become part of my career until I was about 25 years old. I had been living in Miami running my company 'Survival Kit' – I designed fashionable active sportswear with matching bags and sweatshirts which were sold in Macys, Bloomingdales and Nieman Marcus.
While I enjoyed Survival Kit, it did not fulfil my design ambitions. When I returned to the UK some years later, I considered where there was a gap in the market for a designer and it was suggested to me to investigate the bridal market. Immediately I could see this was the perfect avenue for me – designing beautiful dresses and being involved with brides and being part of the most important day in their lives.
To start this journey I opened my first bespoke bridal boutique in Esher, Surrey. I signed Jasper Conran to design an exclusive collection with me and it was a worldwide success. Six months later I launched the first Caroline Castigliano collection – this year we celebrate 27 years in business it has been a massive success.
When you start to design a new collection, what is the process? Do you start with an overview of what you want to collection to be or a mood board with the elements you want to include?
I start with mood boards that conjure up the feel of what the collection will look like – this will cover detail like beadings, laces, structured dresses and soft floaty dresses. The mood boards bring together all the ideas that have been going on in mine and the teams head for some months.
I then decide how many pieces will be in the collection and I break this down to general silhouettes, for instance how many bias dresses, how many ball gowns etc. I do the same for necklines shapes; I am quite into simplifying the process. I then go through all the hangers of fabrics that have been sent to me by the fabric houses I work with and start to choose the fabrics I want to work with for the season. I then start sketching the dresses and writing detailed specifications on how they are to be cut and layered.
The sketches are turned in to patterns and then toiled, this is a process whereby the dress base is created in calico, from there the dress will develop and will be toiled again before being created as a development sample, the collection usually takes about six months to develop.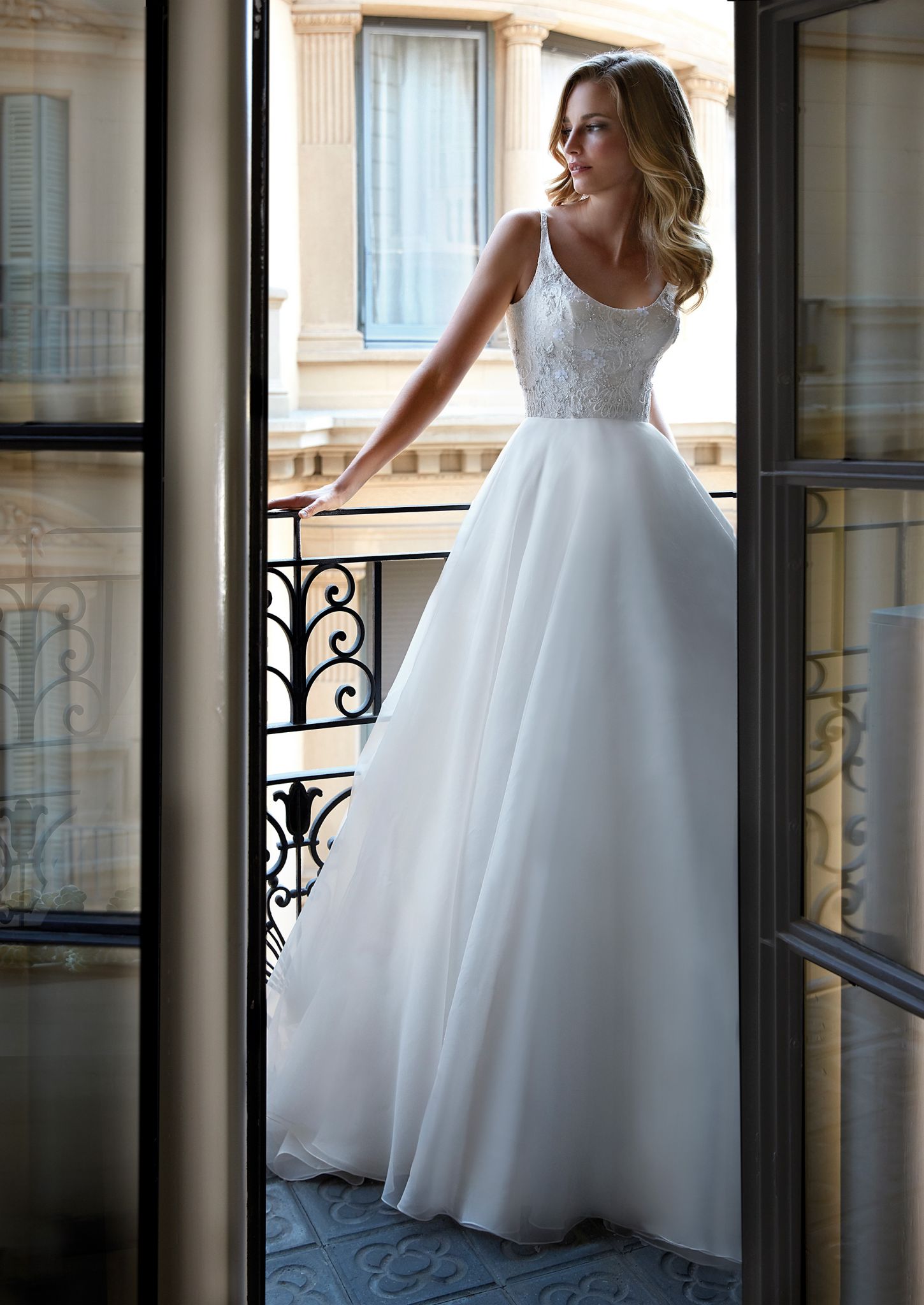 What part of the design process do you enjoy most?
I love all aspects of the design process, hours of thinking about a perfect silhouette for different brides with different heights and body shapes. Researching fabrics from around the world. Toiling and ensuring that the design is coming together in the way it is in my mind, and of course it's wonderful to see the first prototype when you really to see the dress coming together for the first time.
How many drafts of a design might you go through before reaching a finished design?
Some designs are a little more complicated and I can do many drafts, up to ten, before I am finally happy and able to sign off the gown as being a perfect Caroline Castigliano product. Some gowns will come together very quickly it all depends, but I will always stay passionate about ensuing the gown is perfect.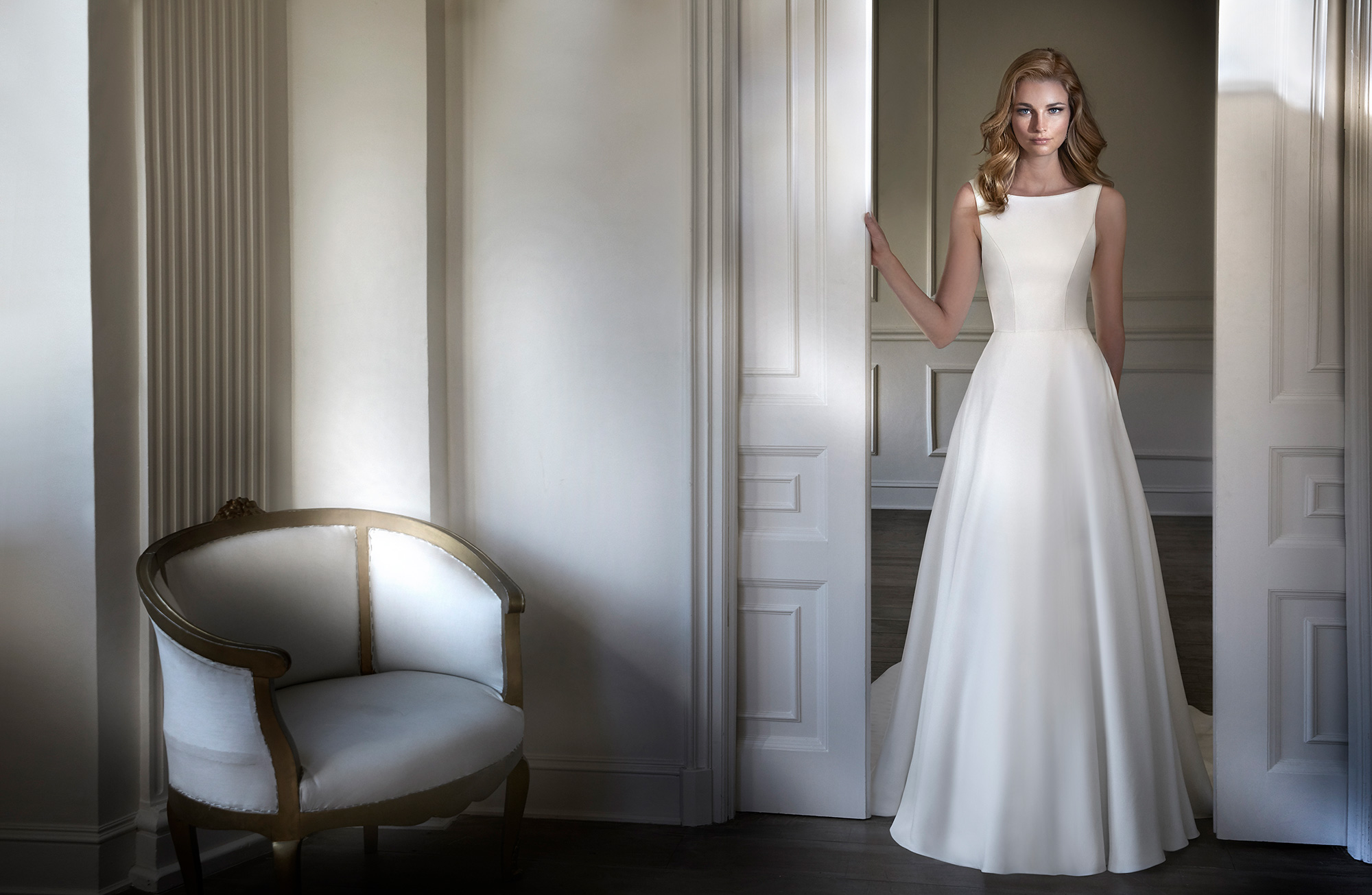 Do you design on your own or is it a more collaborative process?
I design all Caroline Castigliano gowns. I have an excellent technical team who are very important to the process and they are close to me. As we are developing designs, we will talk together and they will bring things to my attention and ideas they think will work well on a specific design, so that part is collaborative.
Where do you look to spot 'trends' and keep abreast with what brides are looking for?
I literally scroll the world looking at fashion and bridal websites, bloggers, influencers. It is critical to keep ahead at all times and keep evolving. I will always stand for understated glamour, clean lines beautiful silhouettes and luxury fabrics but I add an element of fashion and I never stop evolving!
Do you tend to design with a certain type of bride in mind?
I try to design across the board for brides looking to create different visions. There are brides wanting to be classic and have very clean lines, brides wanting to be very glamorous, everyone is different. The one thing all Caroline Castigliano brides have in common is they love beautiful quality and excellent cutting to fit their figure, their ideal is understated effortless glamour and that is what I specialise in.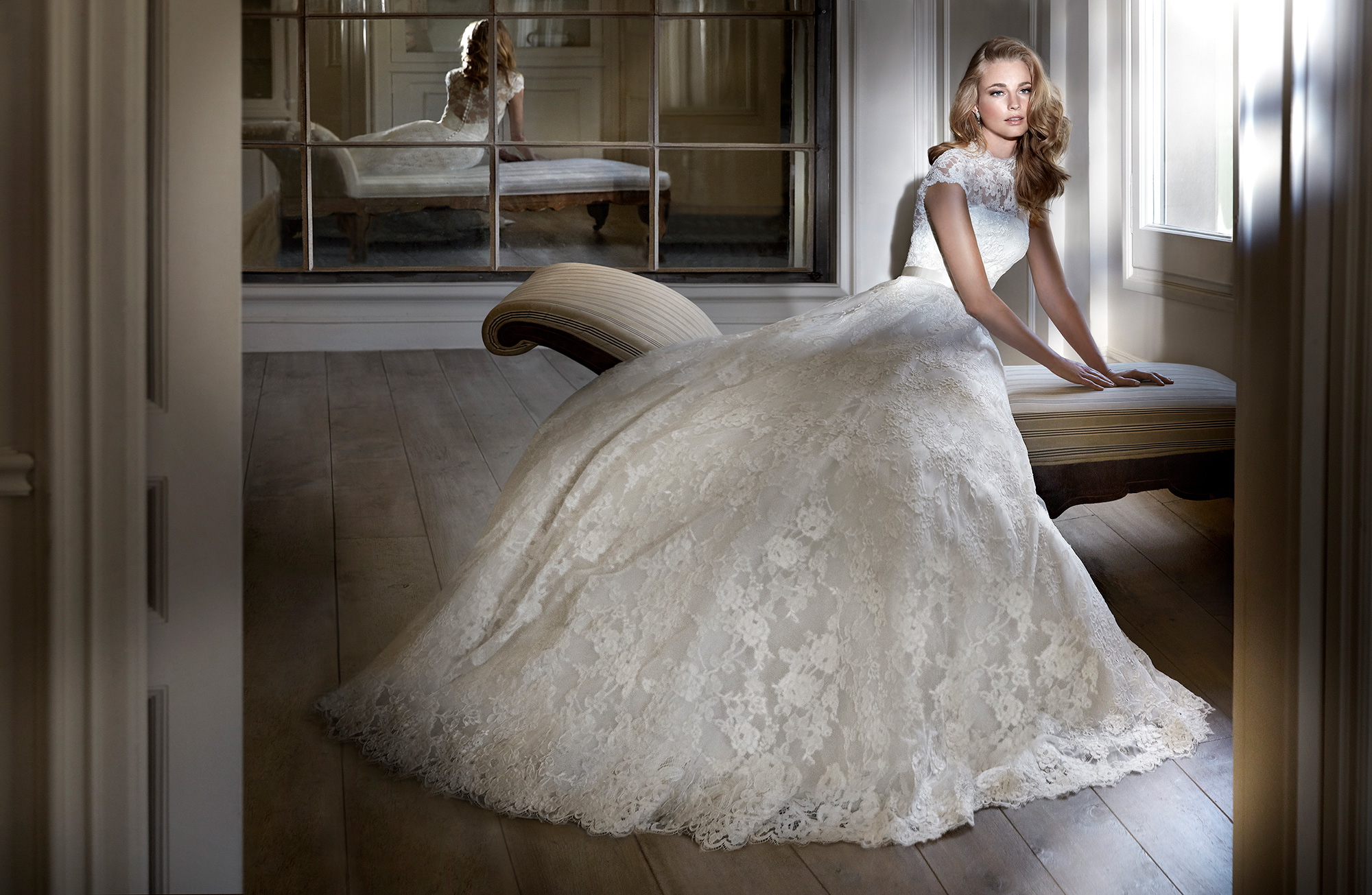 What will the Caroline Castigliano bride be wearing in 2019?
Classic and timeless gowns with contemporary highlights and details that create a chic look. I have continued with the unique stretch corsets I've developed with bra cup corsets sculpting the figure to create a feminine and playfully sensual shape with layered laces creating depth and texture.
Which is your favourite dress from your Power of Love collection, and why?
I really do love quite a few of them! There's Chrissy – the new scoop necked corset is stunning, modern and fresh with a power mesh layered with Chantilly lace and then moulded with exquisite beading very delicate and feminine, it comes with a soft water wash mocha silk organza skirt and I love the movement of this dress.
I also adore Madeira, an all corded lace dress with a high neck and cap sleeves falling into a full circle lace skirt – it says young modern bride with a sense of classic. Finally, I have to mention Celia, a full crepe dress with a strap and deep curved neck skimming the body – powerful yet understated, a chic glamorous style.

What are your favourite materials/embellishments to work with?
We only create Caroline Castigliano gowns in luxury fabrics which are sourced from all over the world but mainly Italy and France; we are constantly sourcing new and beautiful fabrics to bring to the bridal market. Some of my favourite fabrics are guipure lace, Chantilly lace, silk georgette, satin faced organza, crepe and Mikado.
What, in your opinion, sets your brand apart? What are your core values?
My gowns stand out because of how they are cut, the architecture of a gown is so important, the foundations have to be right. Then it is creating the movement, nothing is more stunning than a gown that moves and dances and finally the luxurious fabrics that just bring the designs to life.
My gowns have an element of being classic with a contemporary feel. I do not follow trends, my gowns are designed to look fabulous in years to come I want my brides to look back and love their bridal gown in twenty years' time.
What are your proudest moments workwise?
That has to be standing in front of a bride knowing I have made her feel and look incredible – other things don't matter they are accolades, but the bride she is what my world is all about.
What do you do to relax? How do you escape from the wedding world?
I live in Surrey with three daughters, (two are step daughters) and my wonderful husband. We all sail together and are lovers of cooking and travelling. I spend as much time with them as possible as we really enjoy each other's company.
What are the most important things brides should keep in mind whilst choosing their gown?
Before you even go out to try on wedding dresses search the internet and look at fabrics and silhouettes and make mood boards of everything you love. Then after researching, start thinking about the venue you have chosen and the 'vision' you want everyone to see when you arrive at your wedding.
By this I mean do you want to be have a traditional look or do you want to be modern and contemporary maybe you want a relaxed look or very romantic perhaps you want to have red carpet glamour? When you know the overall 'look' you want to create go back over the pictures you collected and start a new board with the real look you want for the big day.
Your next big decision will be the investment you want to make in your bridal gown and understanding the difference between a manufacturer and a designer – there are big differences on offer and it takes some research to fully understand and decide what is right for you.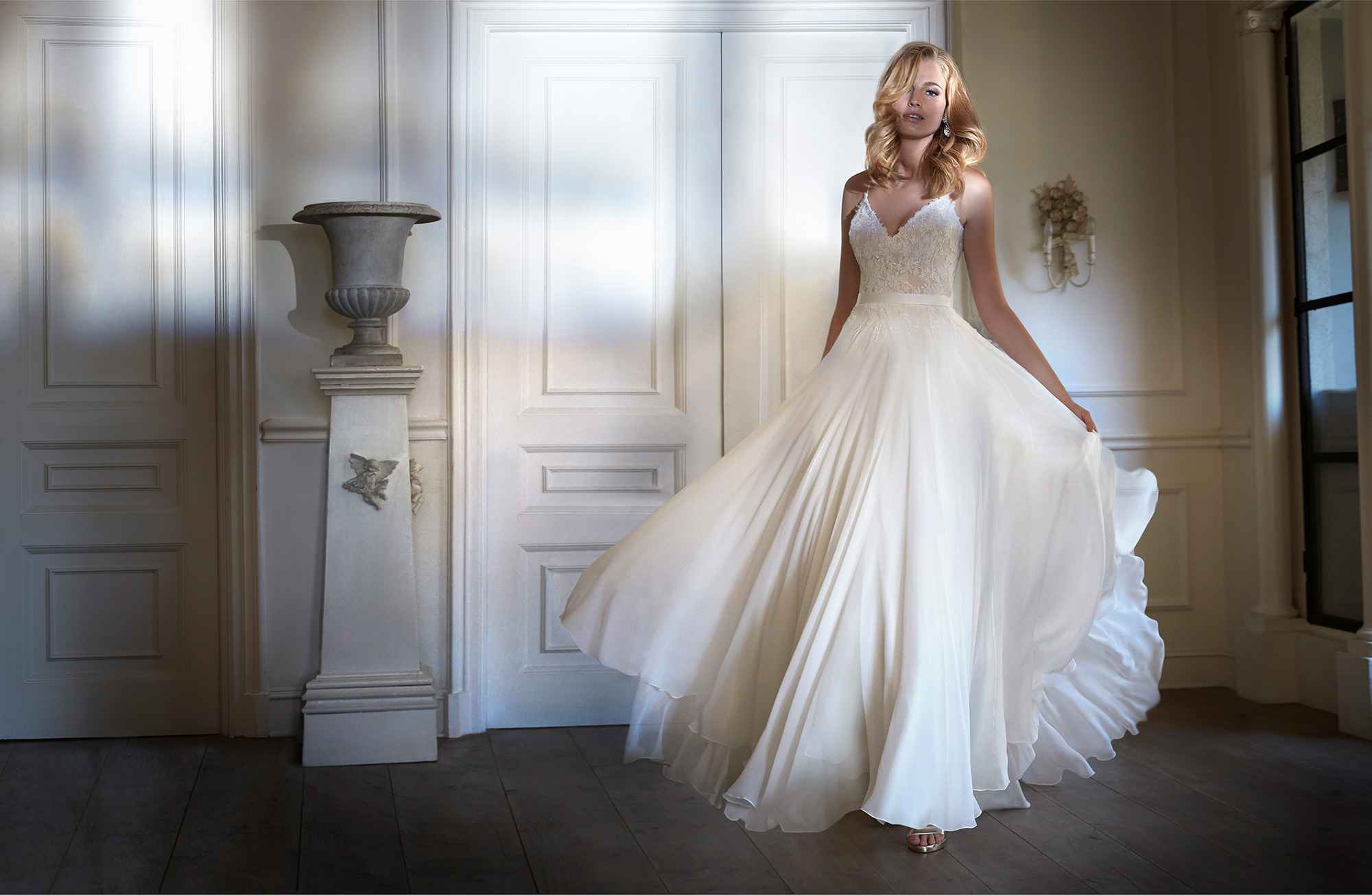 If you weren't designing wedding dresses, what do you think you would be doing?
At this stage in my life I would work on 'giving back' and I would like to be heavily involved in charity work, there are so many causes I believe in. I would also like to draw attention to how we can help make our world be a better place for our children and grandchildren, this is a subject I am passionate about.
What should we expect next from your label?
We are expanding to new territories around the world and will be launching event wear to independent stores. I'm also writing a book on weddings!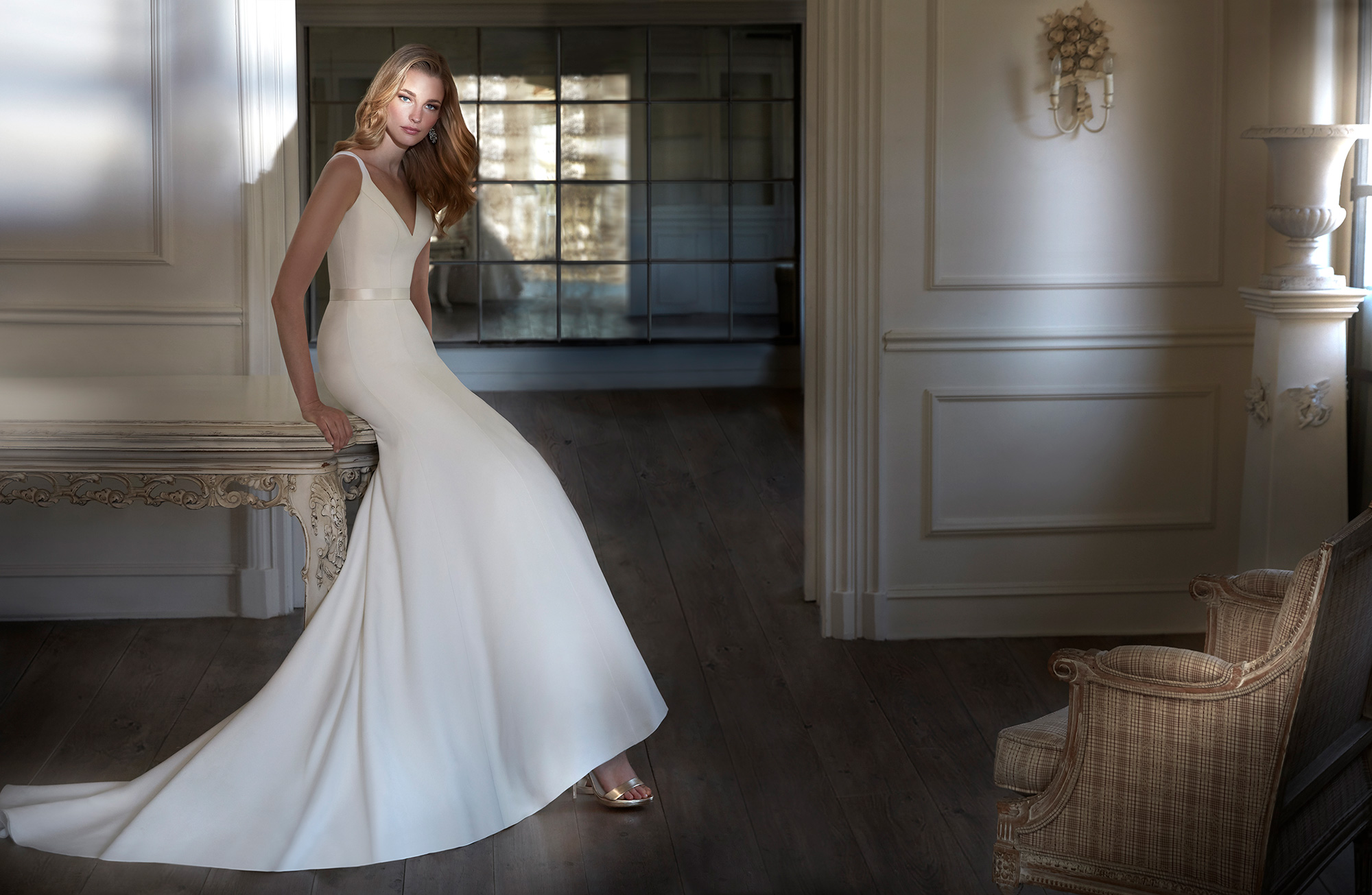 _____________
To find out more about the latest collection of wedding dresses by Caroline Castigliano, do visit her beautiful website for more information. Alternatively, if you'd like to visit the flagship Knightsbridge store, you can request an appointment here.
Love,
Tamryn x