Hello lovely readers and welcome to a feature that vegans, or indeed anyone who's putting sustainability at the heart of their wedding plans, is going to adore.
Today, we're joined by ethical bridal brand, Sanyukta Shrestha to tell us more about her stunning vegan wedding dresses. Prepare to fall in love…
Firstly, let me introduce to you Sanyukta Shrestha because, if you care about leaving as light as footprint as possible with your wedding, this is a name that you need to know. The label cares deeply about creating luxurious, yet sustainable products and Sanyukta believes that beautiful design shouldn't harm either the environment or its inhabitants.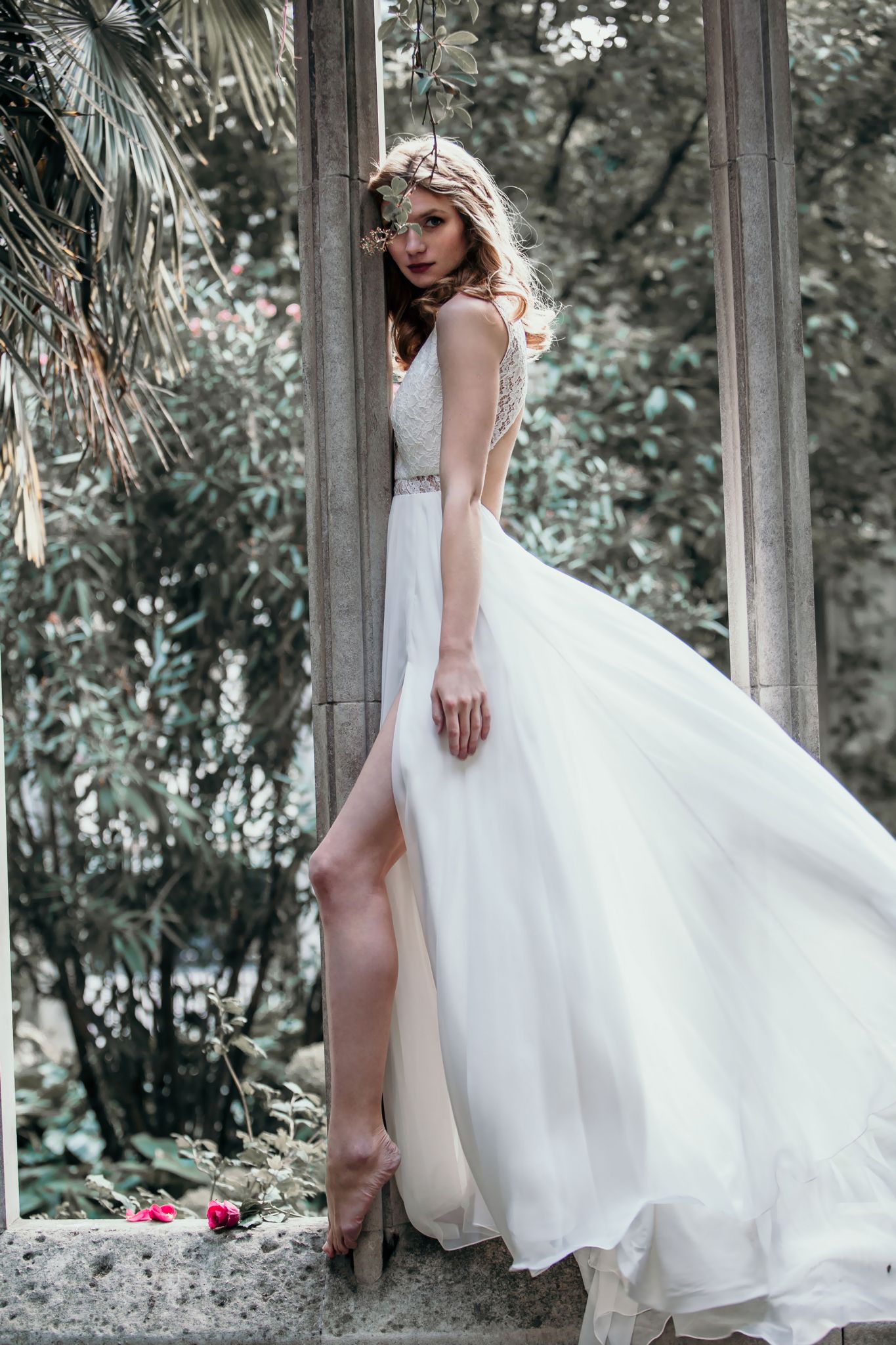 Francesca, made from Bamboo and up-cycled corded cotton lace
She works with gorgeous, ethically produced fabrics and supports the communities that make the fabrics themselves. Not only that but her wedding dresses are absolutely heavenly and you might well have already seen them gracing a number of pieces focussing on trends for 2019.
It's clear that the wedding industry is definitely embracing ethical and environmentally friendly celebrations. Princess Eugenie's plastic-free wedding definitely mirrored the concerns of couples around the UK, many of whom are now including eco-conscious details in their own day. However, if you're a vegan, there's more to think about than simply swapping out plastic straws and recycling your bottles.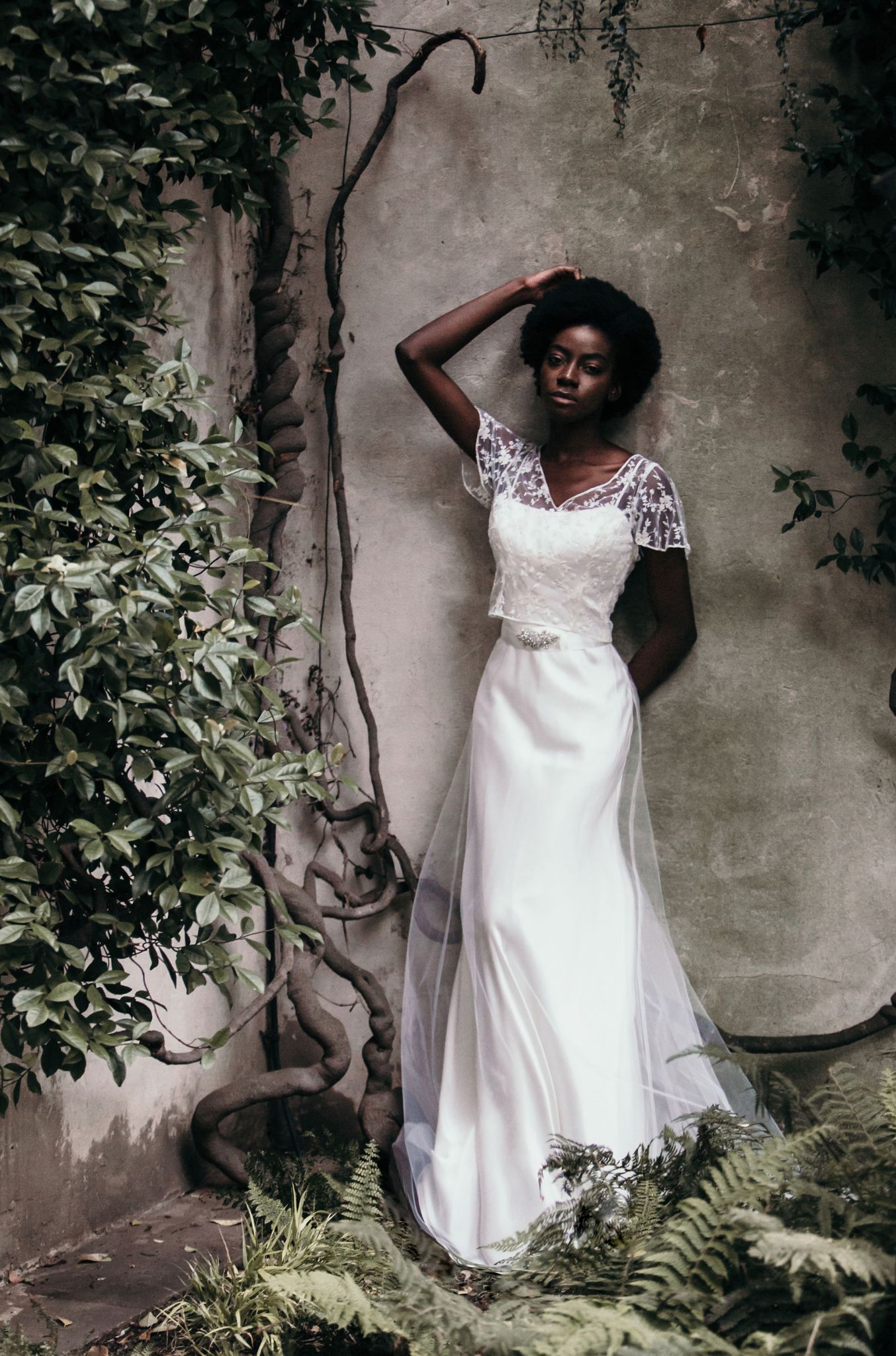 Maddy, gown made from bamboo and organic cotton
Let me hand you over to Sanyukta herself to tell you more:
"How many of you will notice a strangers red shoes when you're walking down the high street? Or have spent many a Sunday afternoon fawning over the floral midi dress on the red carpet? Pretty much all of us, I'm guessing! Did you ever wonder the story behind the fabric: What is it? How was it created? Where was it created? Believe me, the vegan world certainly has…"

"In a world of fast fashion, where 60% of animals have been wiped out since 1970, the planet is suffering, and it poses the question, what are the options for the vegan community? With more and more of the population, catching onto the fashion industries sizeable contribution to polluting the planet, (second in the world), it stands to reason, that sustainability is the future, and its perfect timing, because sustainability is having it's much awaited moment in the limelight."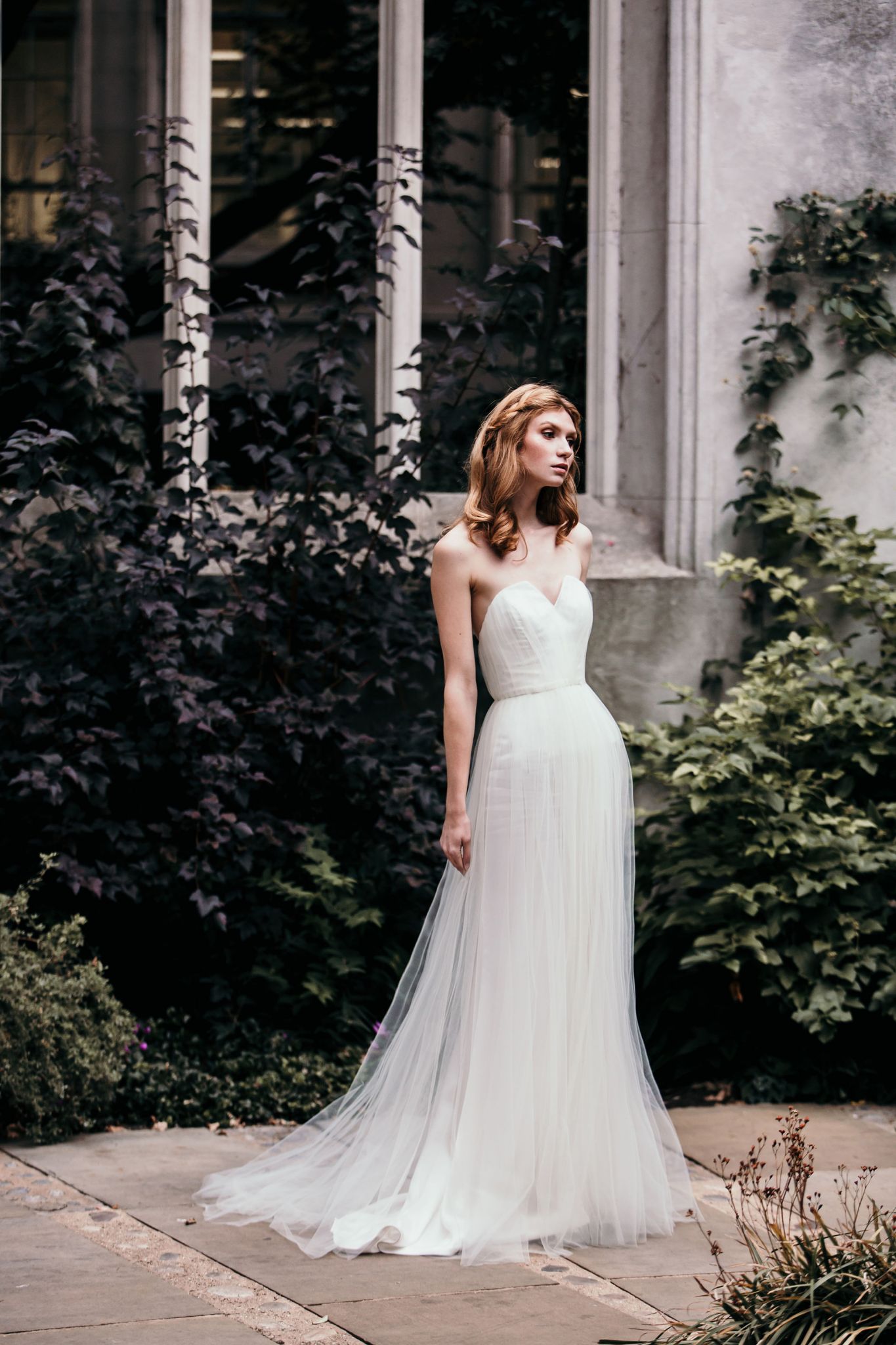 Lara, made from Bamboo and recycled poly tulle
"Not simply by what we eat alone, but every aspect of our everyday life. From the fabrics we use, to finding shops embracing vegan fashion, the variety of vegan designers, an animal-friendly production process and transportation procedure, choosing a lifestyle in a non-vegan society is an uphill battle on the best of days, so when you're planning a vegan wedding, it's a whole new kettle of fish."
"Every bride deserves to have the wedding dress of their dreams. For some, that's a piece of cake: You walk into a bridal showroom, try on a dress, it fits like a glove, you order it and then come the fittings. For others, it's a battle of style vs ethics. The vegan bride certainly finds it an everyday battle. I work with brides from all walks of life. Some are new to the world of ethical fashion, some come for our lightweight fabrics with simple designs, while others eco-fashion devotees desiring a sustainable gown or vegans wanting an animal-free gown."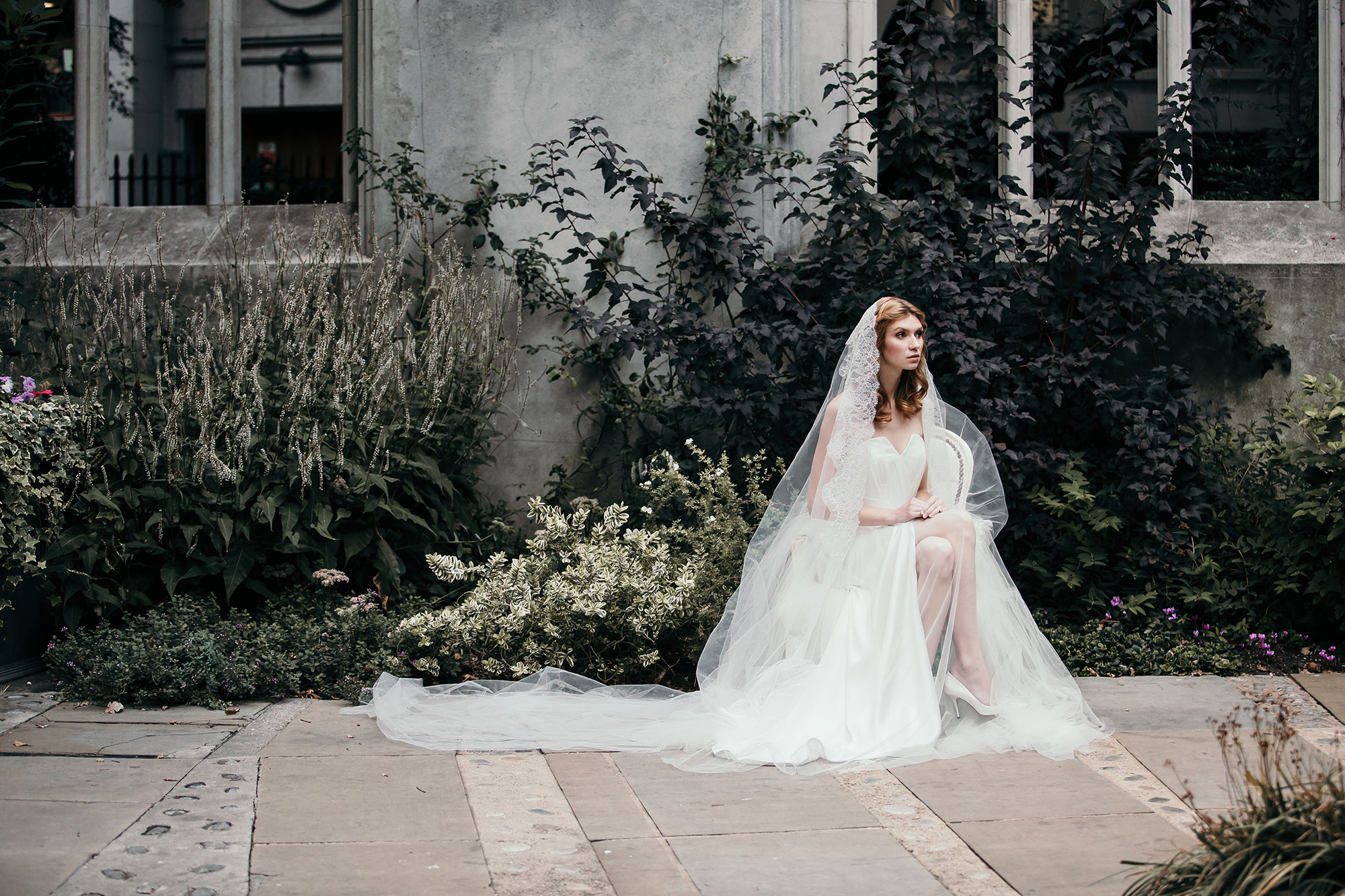 Lara (see above)
"I am fascinated by vegan brides. I believe the dream dress doesn't have to be destroyed by your admirable ethics. You might fall in love with the silhouette of a hemp silk gown but opt for plant-based fabrics. With the adaptability of the new collection, our plant-based fabrics including 100% bamboo or 100% organic cotton are showing sustainability and luxury are parts of the same jigsaw."
As a firm believer that ethics need to be the ringleader of our fashion decisions, the Sanyukta Shrestha team are dedicated to giving brides choices without sacrificing their beliefs. With the rise of the vegan community, this eco label has proudly embarked on a journey to adhere to their needs with plant-based fabrics and recycled man-made materials to make it purely vegan with sustainability in its heart.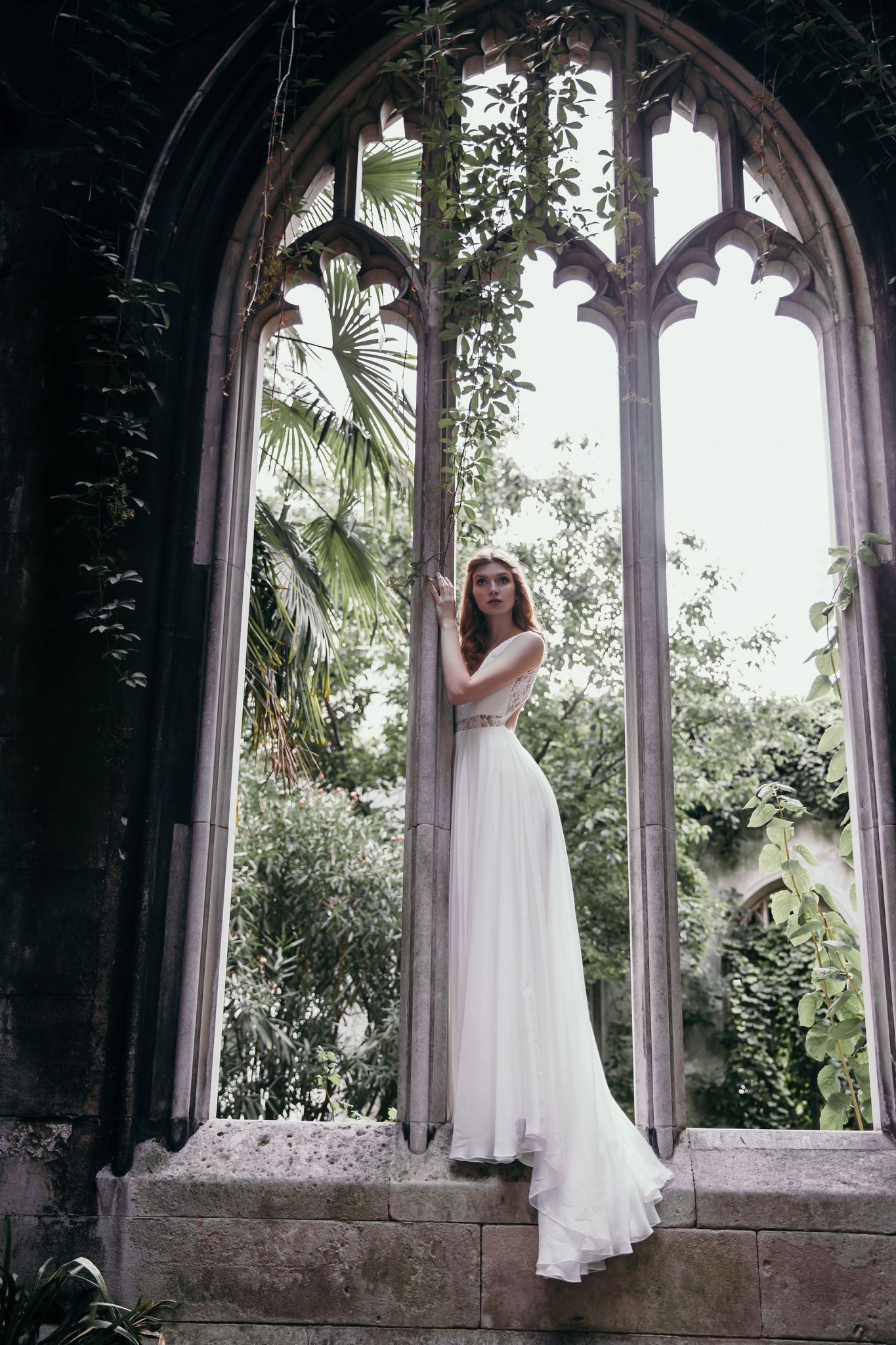 Francesca, made from Bamboo and up-cycled corded cotton lace
Seeing a rise in veganism and as a result, the sustainable bridal movement, the House of Shrestha are celebrating these women's convictions, with an array of gowns including Lara, the modern princess meets Grecian goddess, Valeriya, the bohemian beauty and Maddy, the artistic soul full of fun and freedom. Whether it's a vegan or a bespoke or any luxe ethical dress, a Sanyukta Shrestha bridal gown is about designing for real women, in real weddings, equally caring for the environmental aspect.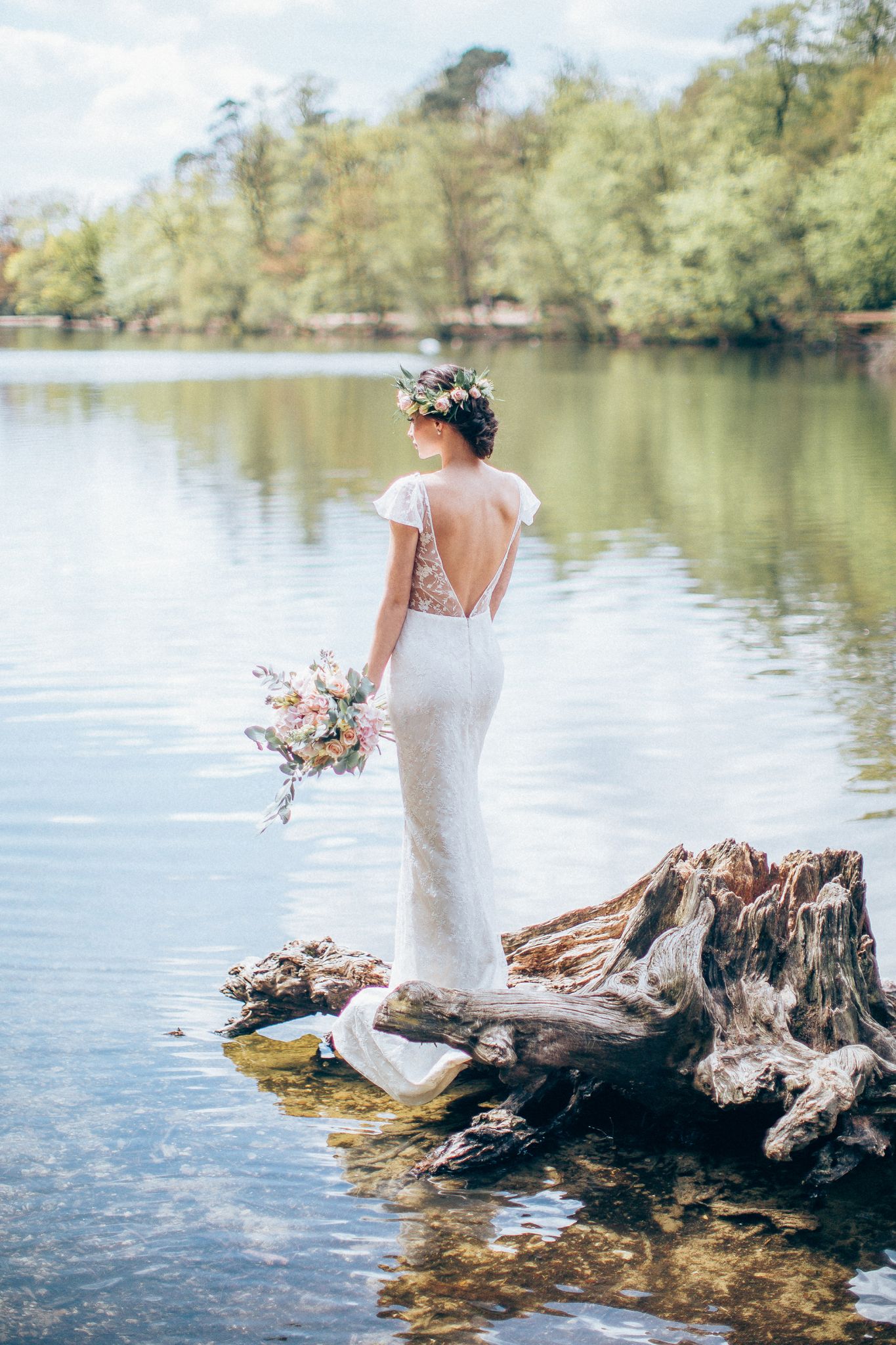 Daphne, is made from Bamboo and Embroidered cotton lace
For those of you who are new to the sustainable world, recently converted to veganism, or vegans with a craving for sustainable vegan wedding gowns, Sanyukta has handpicked her top 10 purely vegan wedding dresses that are available at her Behuli Boutique in Fulham right now. These beautiful gowns are made exclusively from 100% animal-free fibres and ethically made from natural organic plant based fibre and sustainable recycled artificial fibres.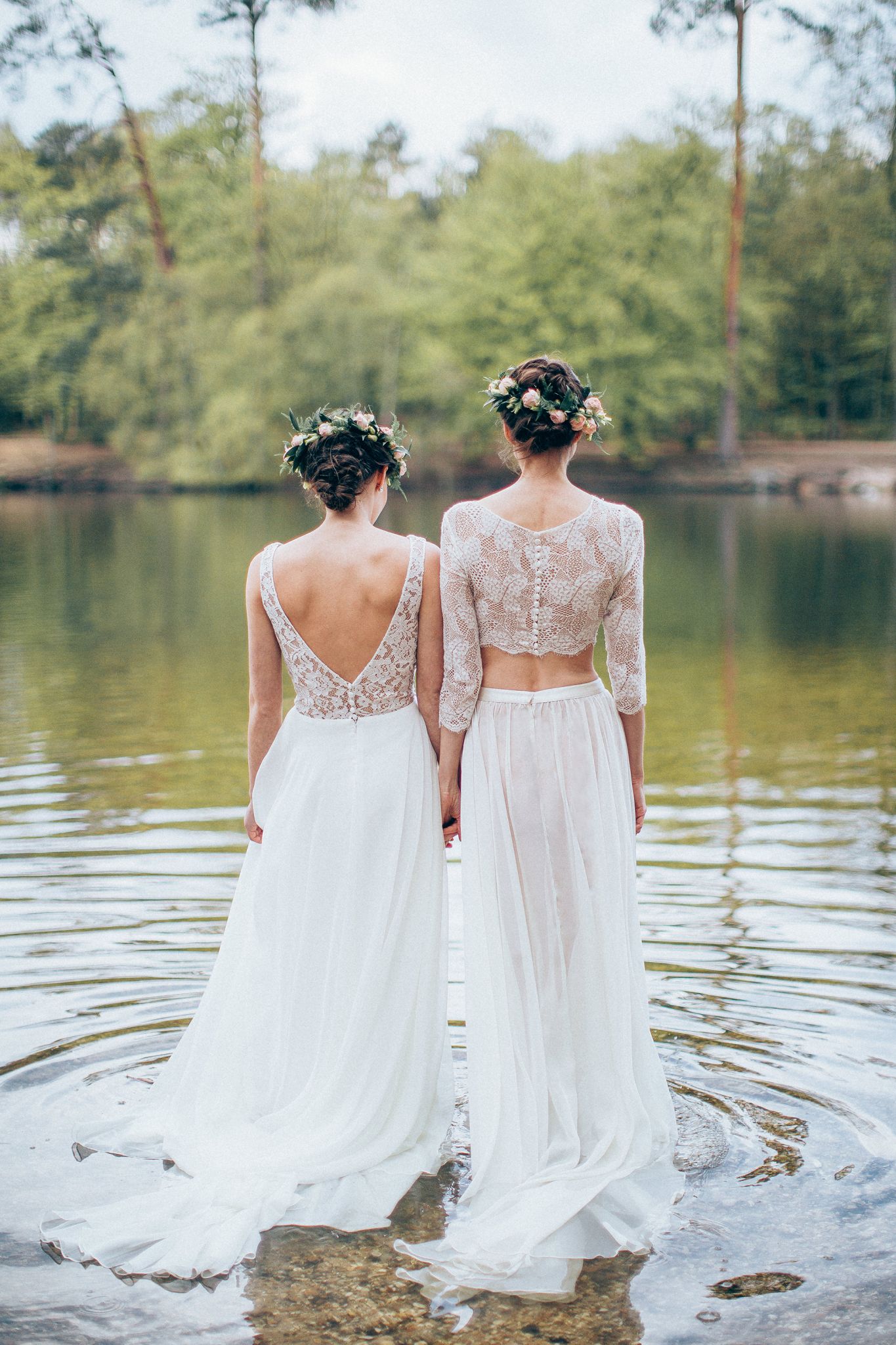 Tulip, made from organic cotton, bamboo and recycled polyester
I have a sneaky suspicion that we're going to be seeing a lot of these superb gowns over the coming months.
For more information about wedding dresses by Sanyukta Shrestha, and the brand's eco and ethical credentials, just take a look at the website and be inspired.
Love,
Tamryn