Today's destination wedding takes us into the beautiful, bucolic French countryside – picture blue summer skies, a romantic off the shoulder wedding dress, a ceremony officiated by a friend, bridesmaids in pretty pink gowns and an outdoor, candlelit feast – the romance was in abundance on this beautiful occasion.
Newlyweds Heather and William were married on 8th September 2018 at the fairytale Château d'Urval located in the Dordogne Valley of France. I hope you enjoy these beautiful images as much as I have – certainly inspiration for those of you planning a wedding in France.
Images by The Shannons Photography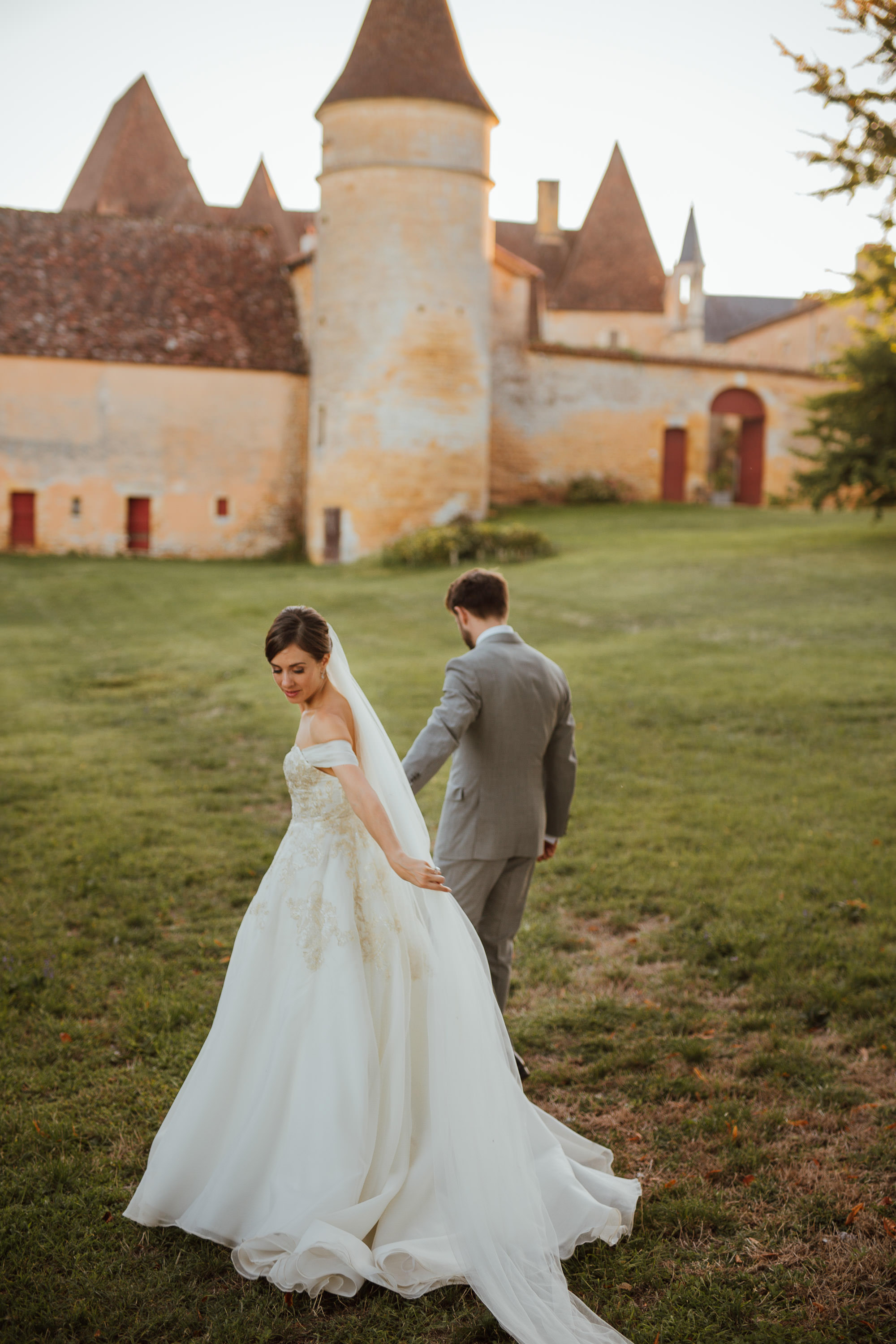 With the help of wedding planner Ajna Ellis of Oui, Mon Coeur, together they created the day of their dreams, incorporating a subtle, classy fairytale theme to the wedding. The celebrations kicked off with a meal the evening prior to the main wedding day.
"We wanted something authentic and a lot of the venues we looked at in California made us feel as if our wedding would just be part of a production line."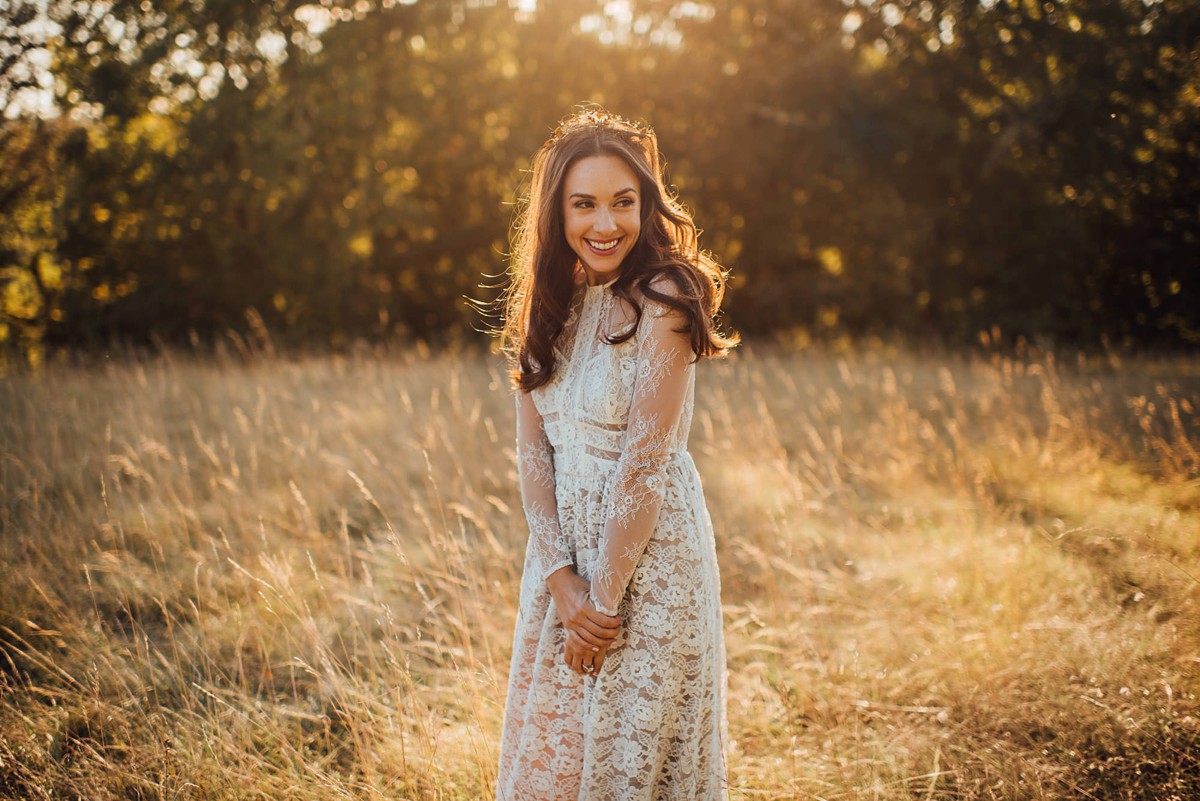 When William quit his job in the fall, we decided to fly to France and drive from Bordeaux to Provence, touring 15 different château's for the month of November. Château d'Urval was the third one we saw and we knew instantly we wanted to get married there."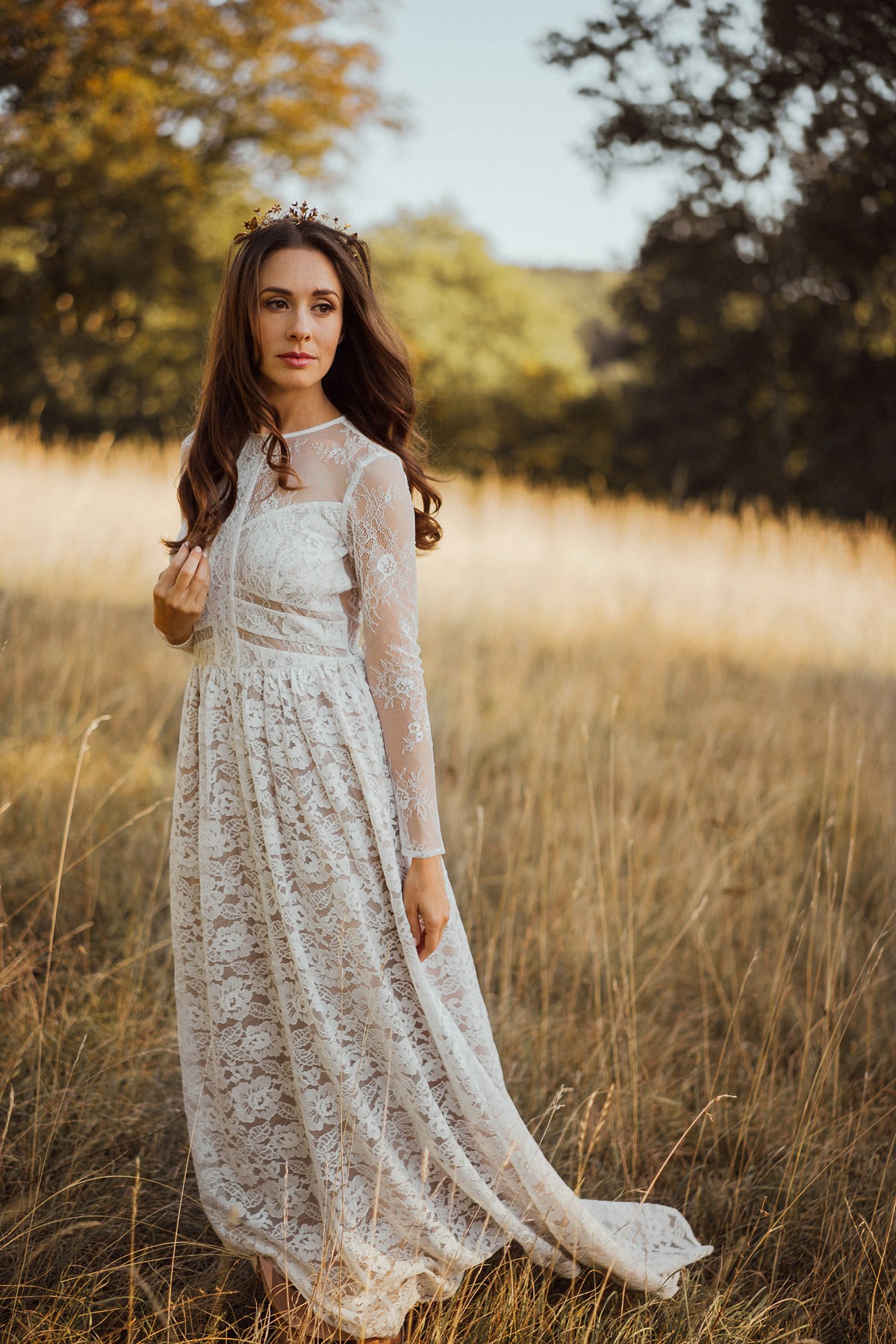 "I'm not exaggerating when I say the clouds parted as we drove through the idyllic countryside towards the 800-year old venue."
"It was the most enchanting image we will never forget. It was so beautiful that it drove most of the stylistic decisions for the day."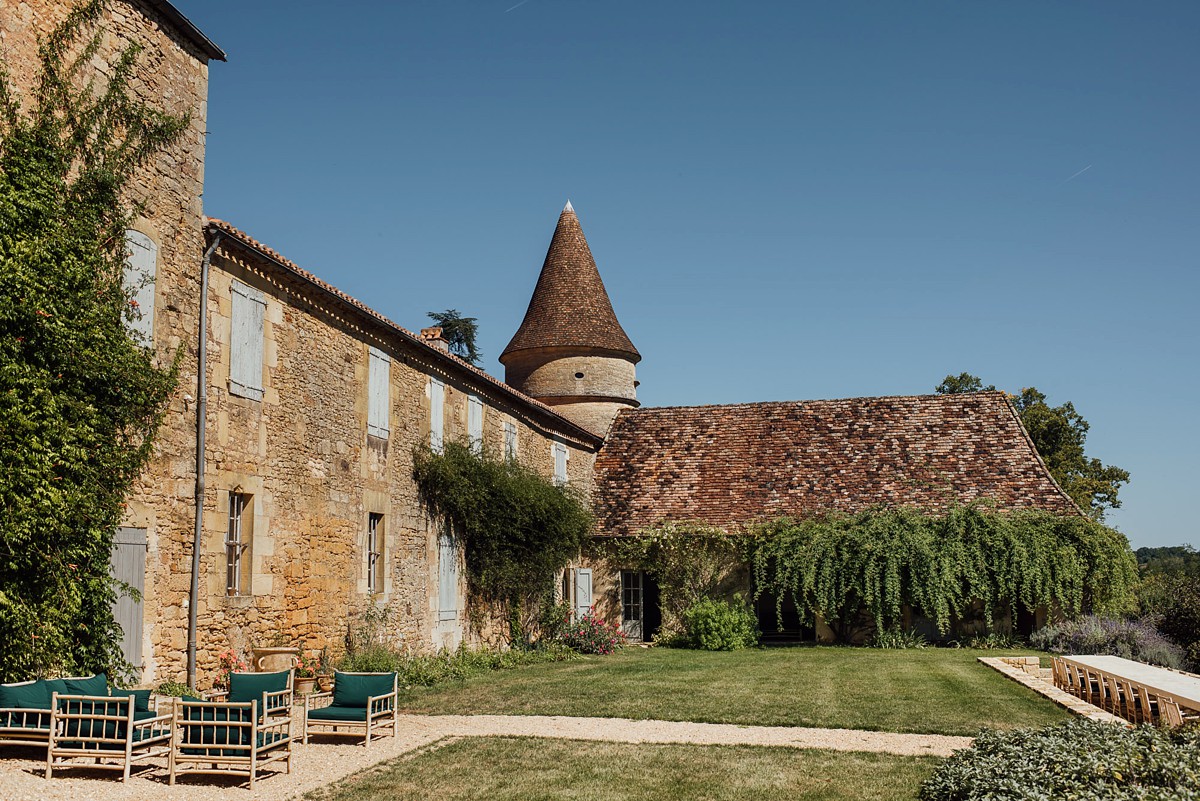 "It rained the day before the wedding so the greens were so vibrant, roses were climbing up the château walls and apples were falling from the trees. I'm also inspired by fairy tales, art nouveau and Caravaggio's paintings. We really wanted to create a convivial vibe with an abundance of food and wine! We both love 1940s and curated a fabulous playlist for the weekend."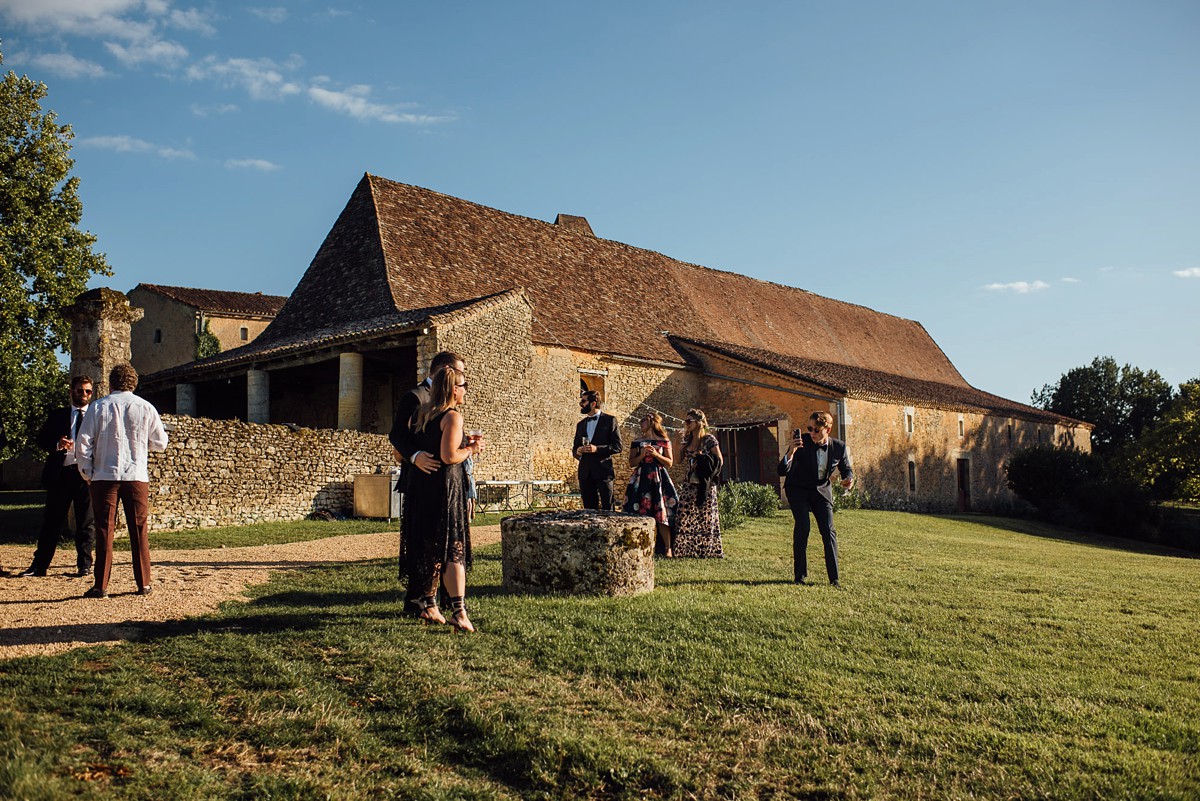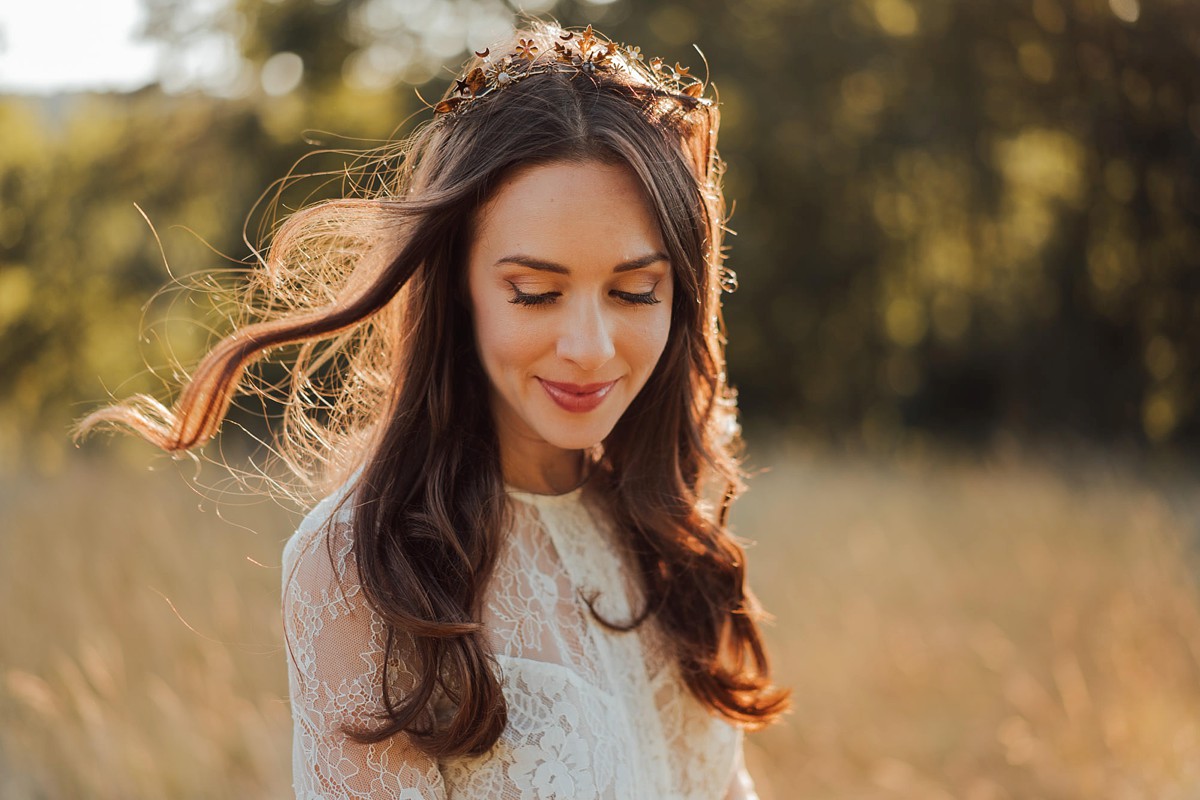 "William and I first met at work and after some flirting, the rest as they say, is history! William surprised me with the proposal one Christmas when we took a spontaneous walk on the beach in Santa Monica. It was the best Christmas gift! We were engaged for a year and 9 months before getting married."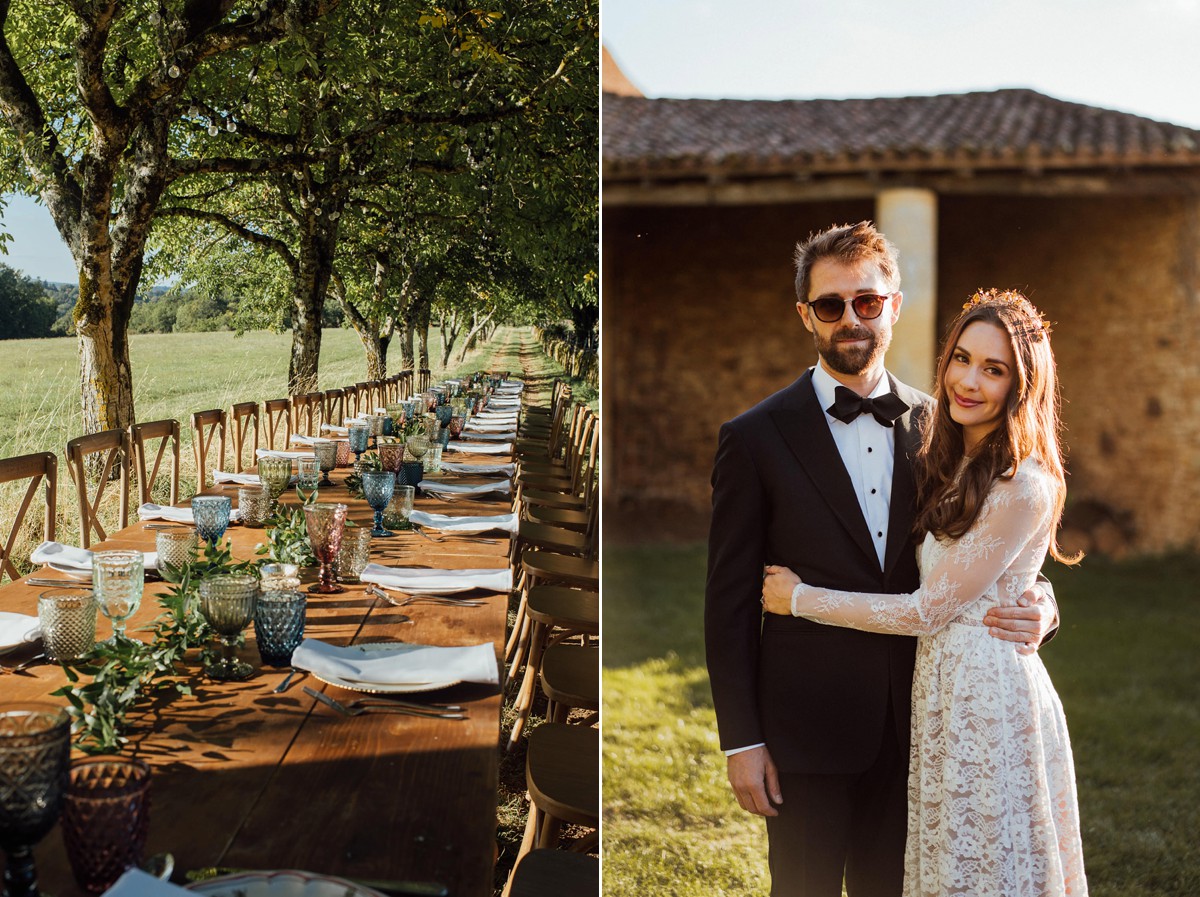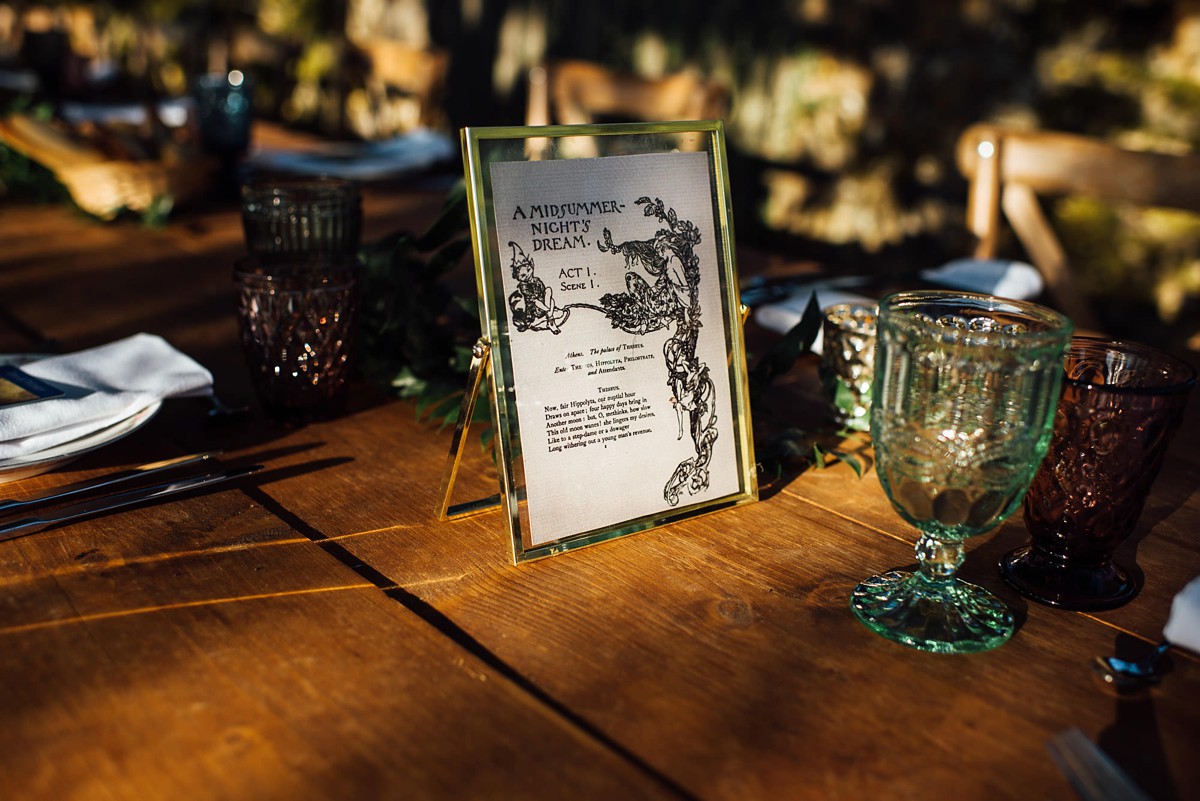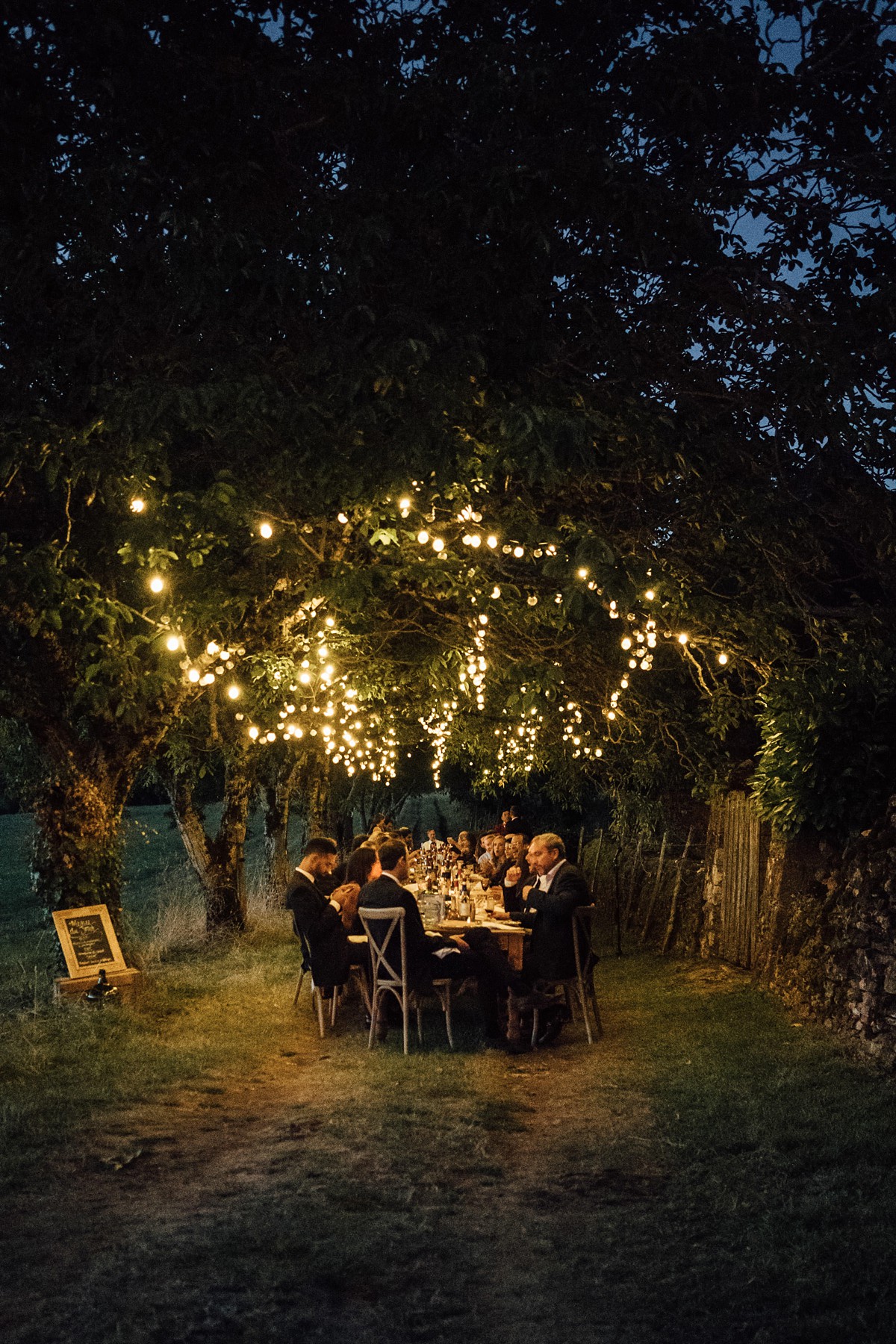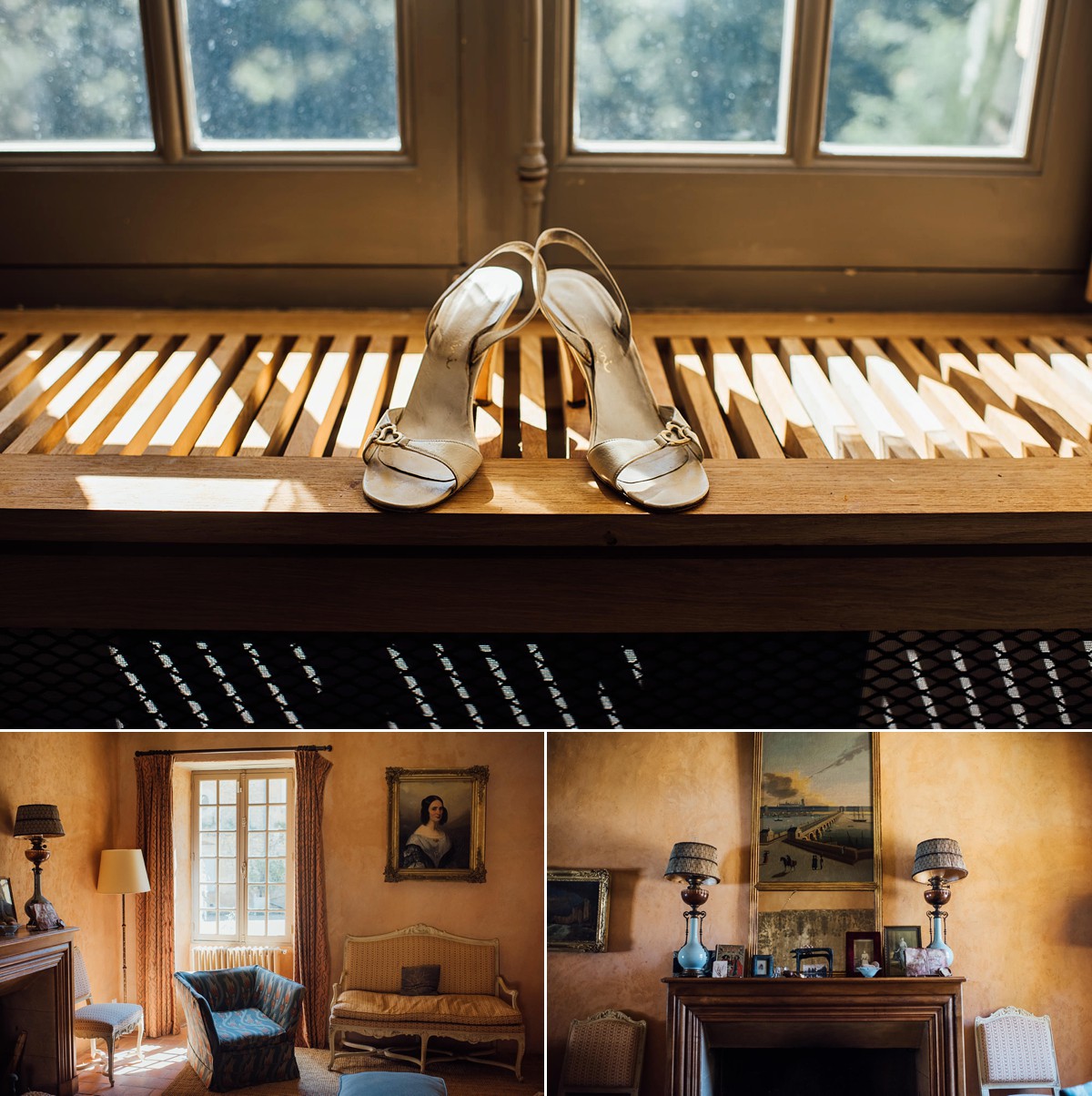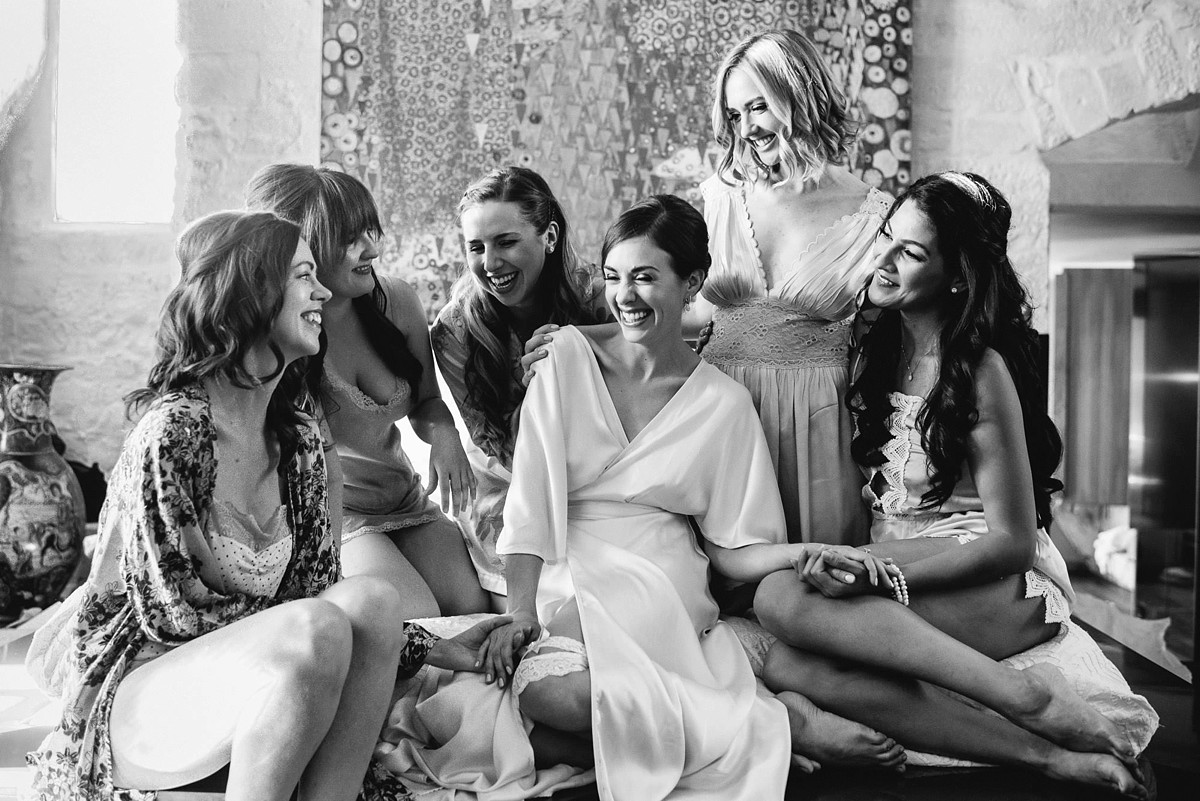 "My dress was by designer Anne Barge and bought from Kinsley James. I was that girl who tried on over 100 dresses until I found 'The One'."
"I knew from the beginning I wanted juliet sleeves and a romantic a-line style dress, but it wasn't until we found our venue that I knew exactly what I wanted."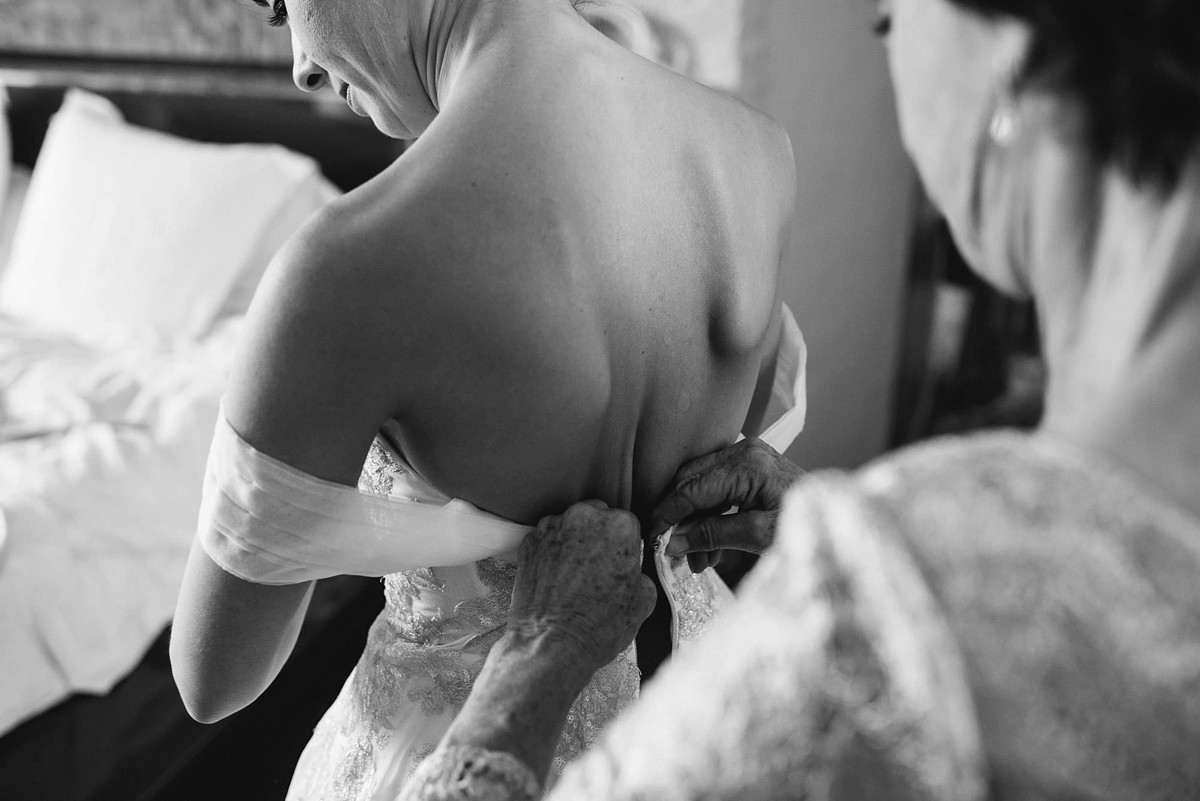 "I fell in love with an Anne Barge ivory coloured dress with embroidered flowers and a sweetheart cut. It reminded me of Belle's dress in Beauty and the Beast. I had the seamstress add detachable sleeves and also lowered the back of the dress into a V shape to make it one of a kind. Then I took the sleeves off for our waltz later on in the night!"
"I borrowed a simple cathedral length veil from a good friend and wore my mum's wedding shoes from 1978 and a pair of simple diamond drop earrings."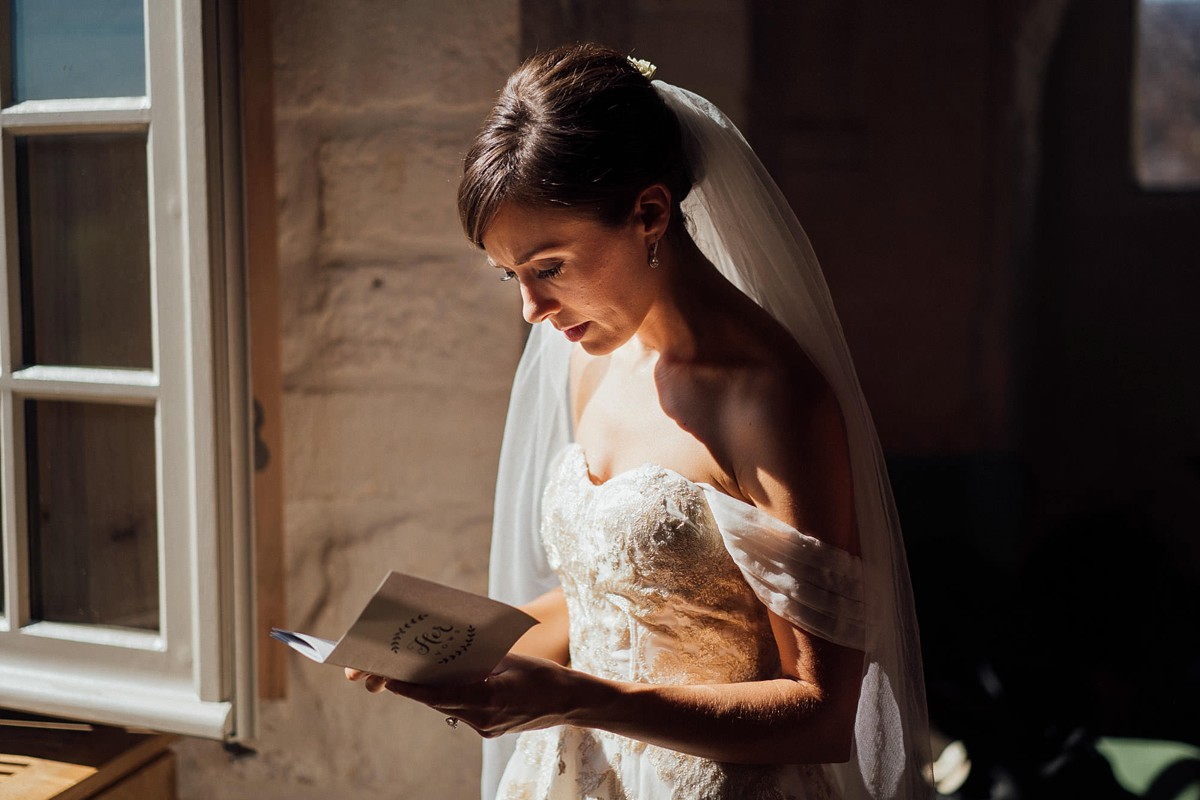 Heather's bridesmaids looked stunning in full-length mismatched peach and pink dresses from BHLDN, accessorised with gorgeous little handfuls of blooms created by Agnes Laye Fleurs.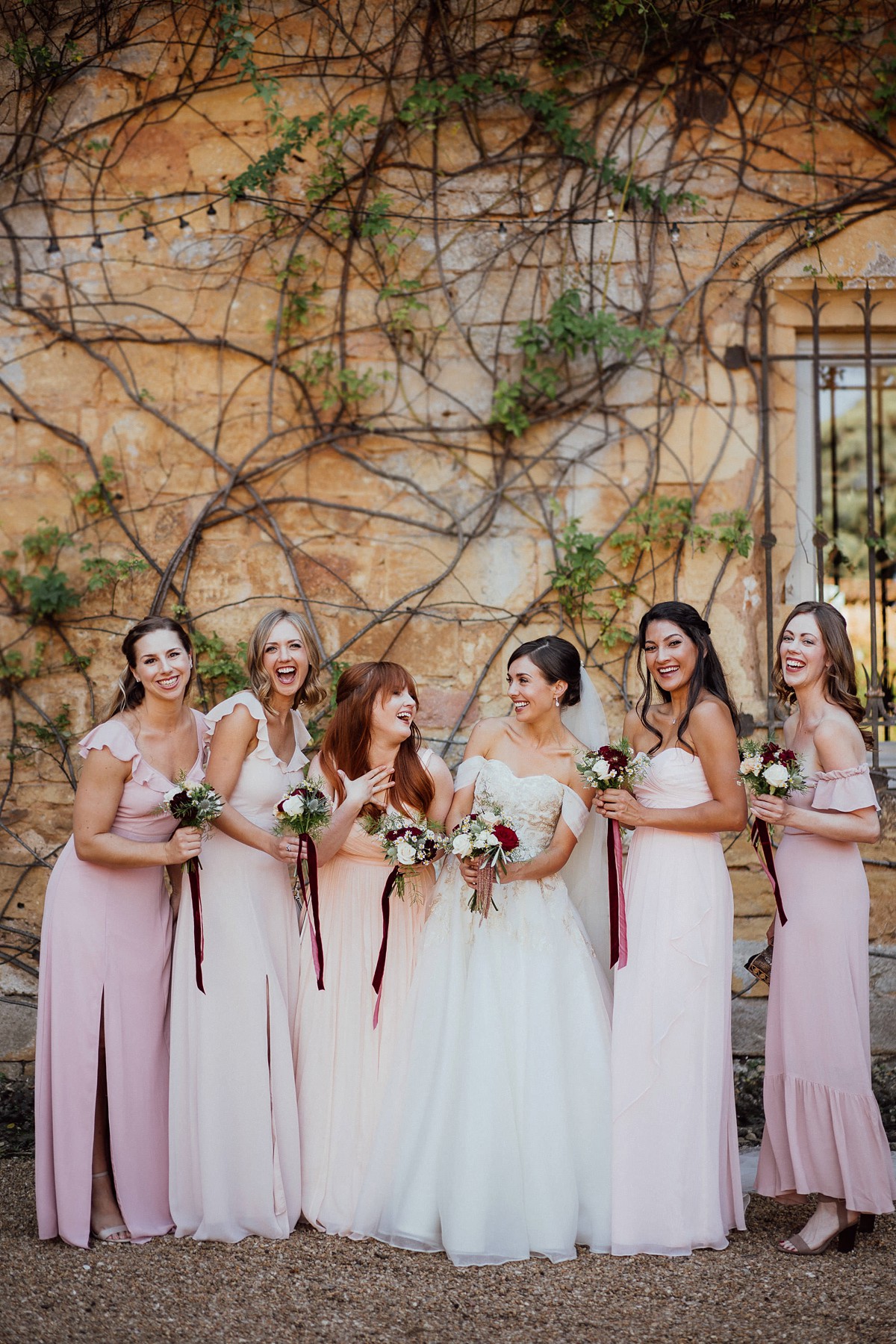 "I knew I wanted something small and organic looking, as if I had picked wildflowers in a field. I loved the soft palette of pinks, a bit of yellow and pops of crimson. The dark red roses were to symbolise Beauty and the Beast. Agnes also created a thorny arch for the ceremony made of red roses running up one side of it."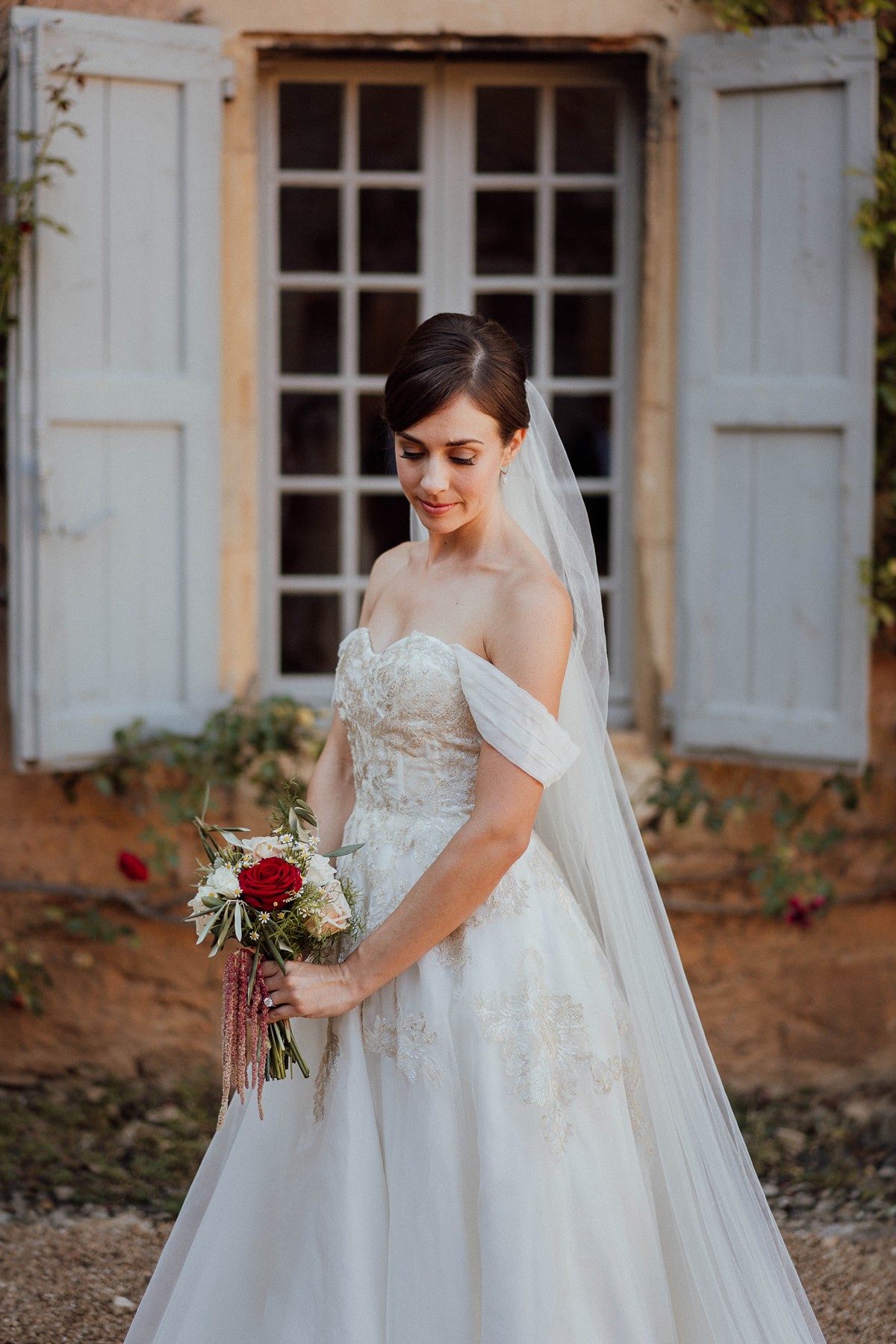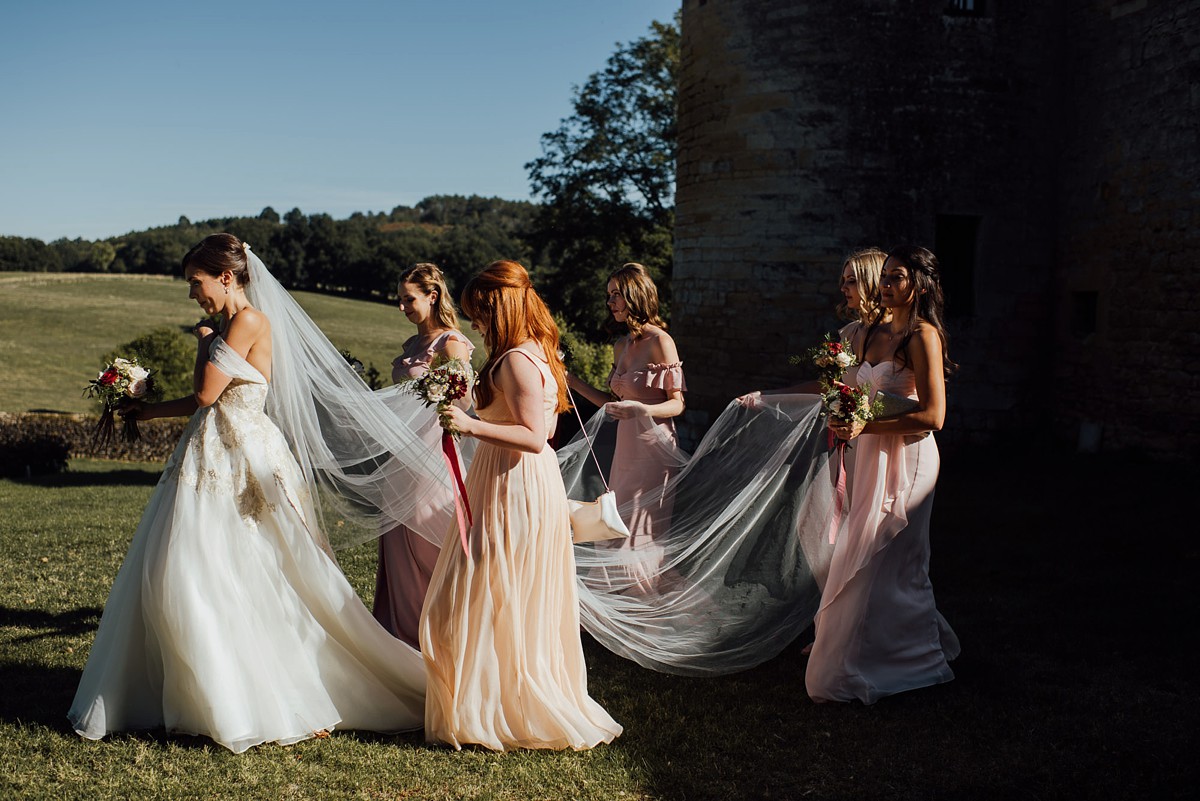 "My dad accompanied me down the aisle and cried the whole way down! I don't think it helped when he said to me that I'd always be his little girl right before we started walking. The bridal party walked down the aisle to the main theme tune from the movie Chocolat, part of which was filmed in the Dordogne region."
"My dad and I then walked down to the opening music from Ever After, which was also filmed just a few minutes away from our venue!"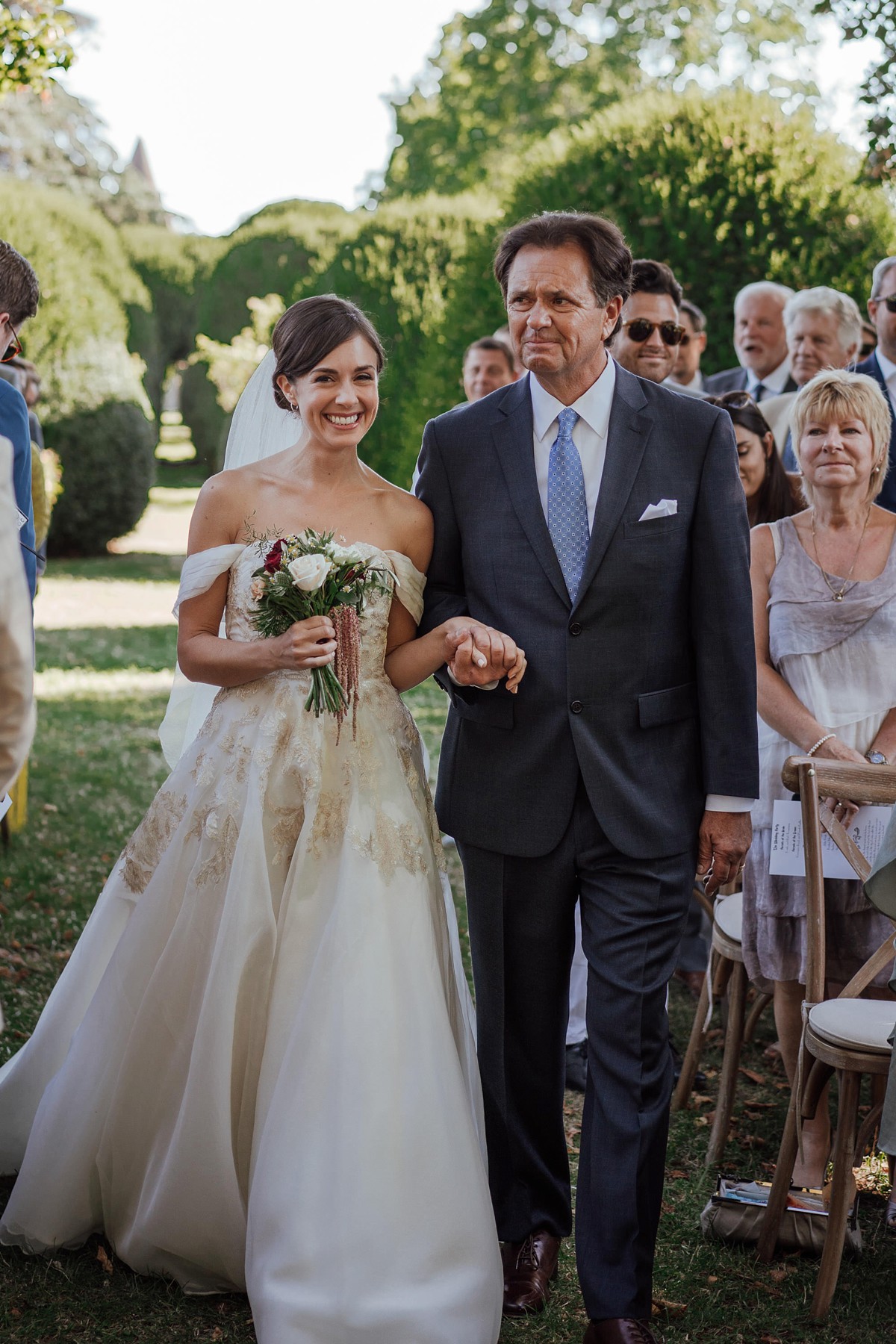 "Our good friend Michal Basch was our officiant and William and I wrote our vows together – they went through many iterations! We started with a rough draft, which ended up being a lot of run on sentences."
"For our readings we had a passage from The Prophet by Khalil Gibran. It's a widely used reading but for good reason! It's so simple yet so wise. The Prophet is also one of my favourite books that I read at least once a year."
"Instead of traditional ring box, I made an altered  book out of a little old French book I had in my craft closet. I cut a heart out of the pages where our rings would sit until we exchanged them and wrote some of my favourite quotes on the pages."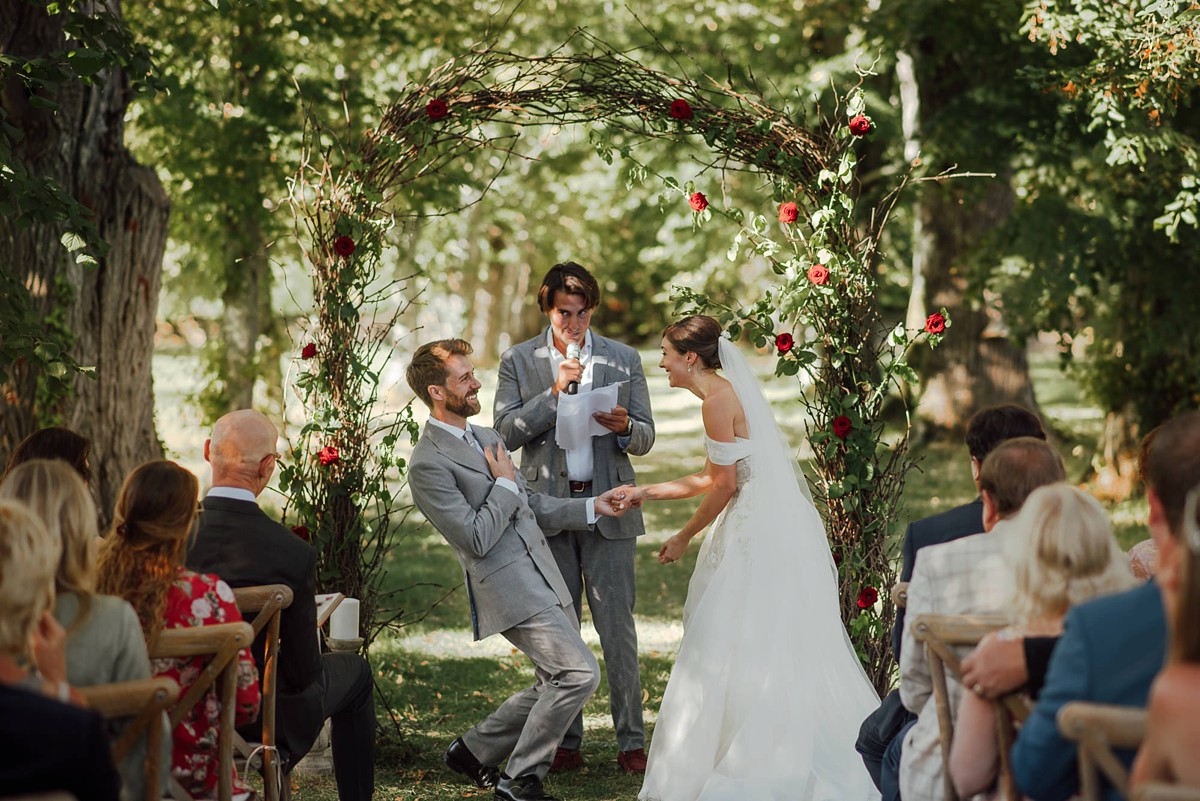 In keeping with the romantic and classy theme, the groom chose a grey double-breasted suit by Whitcomb and Shaftesbury, accessorised with a crisp white shirt and simple grey tie.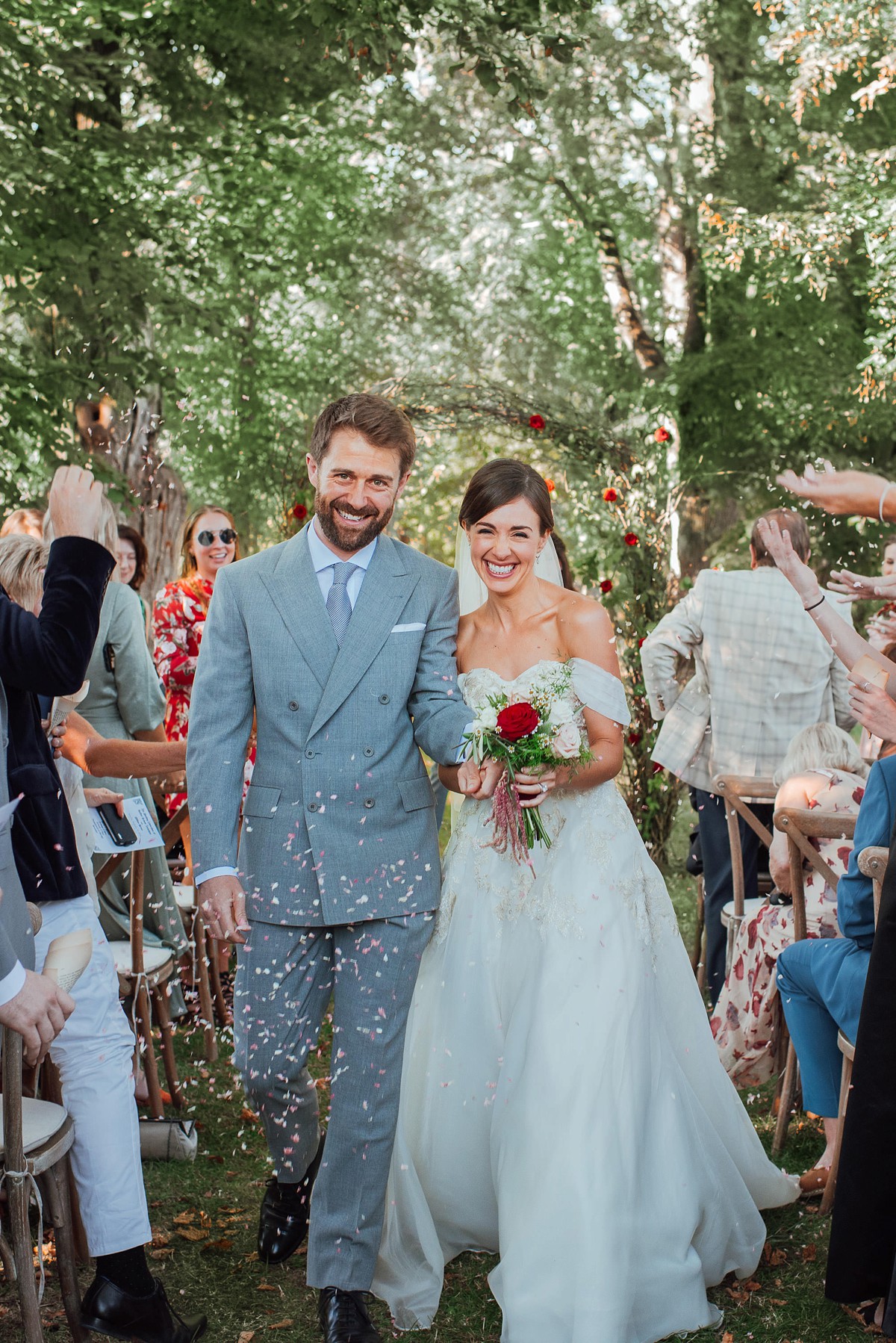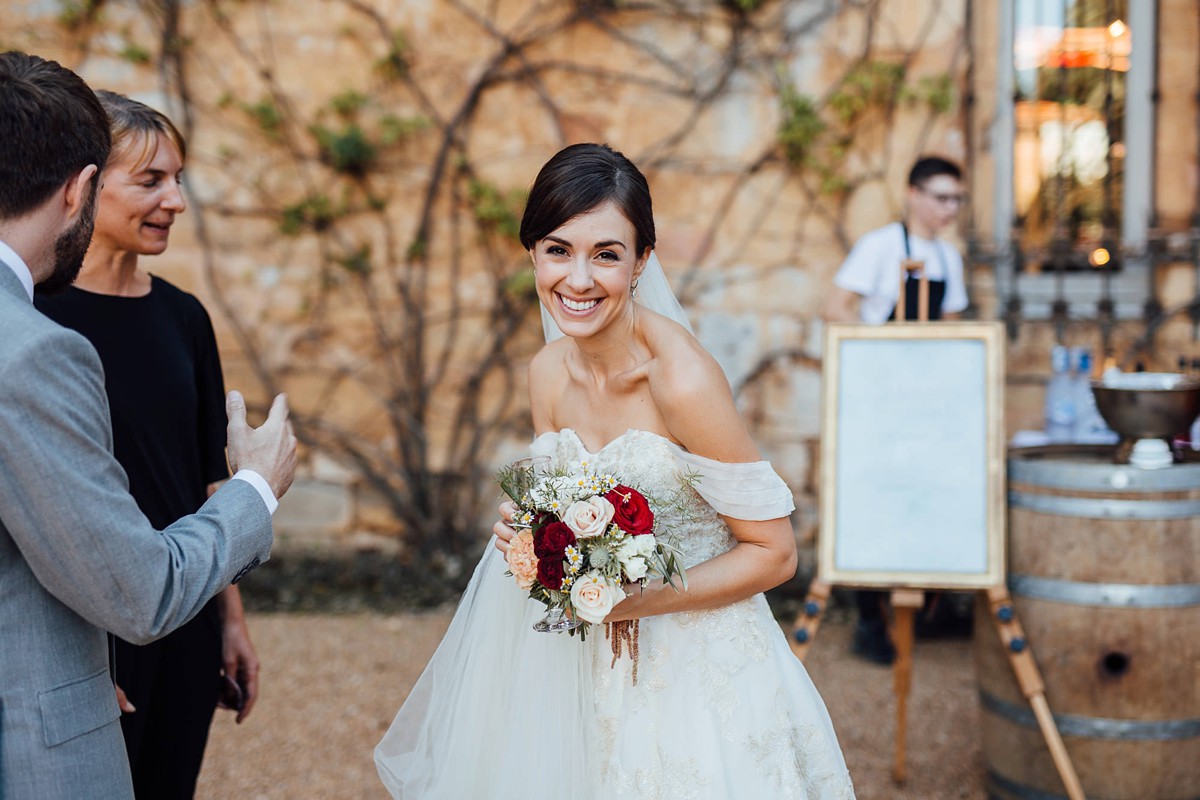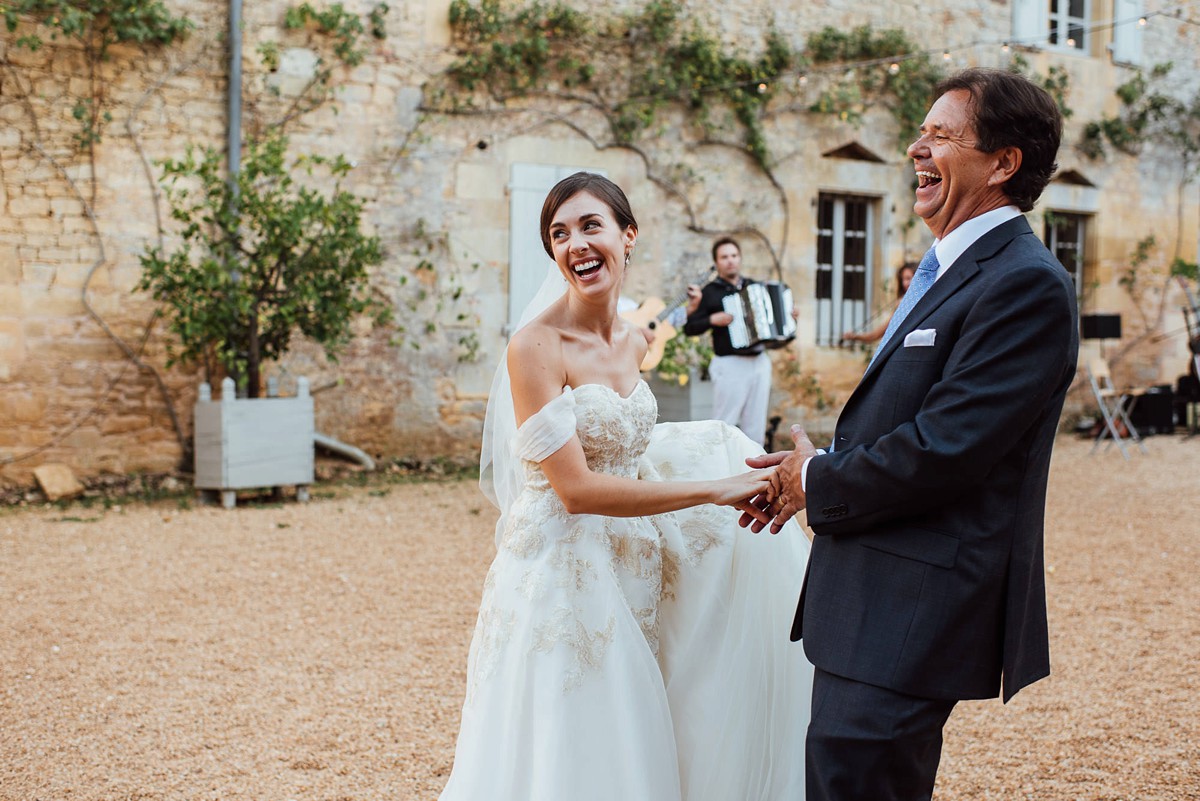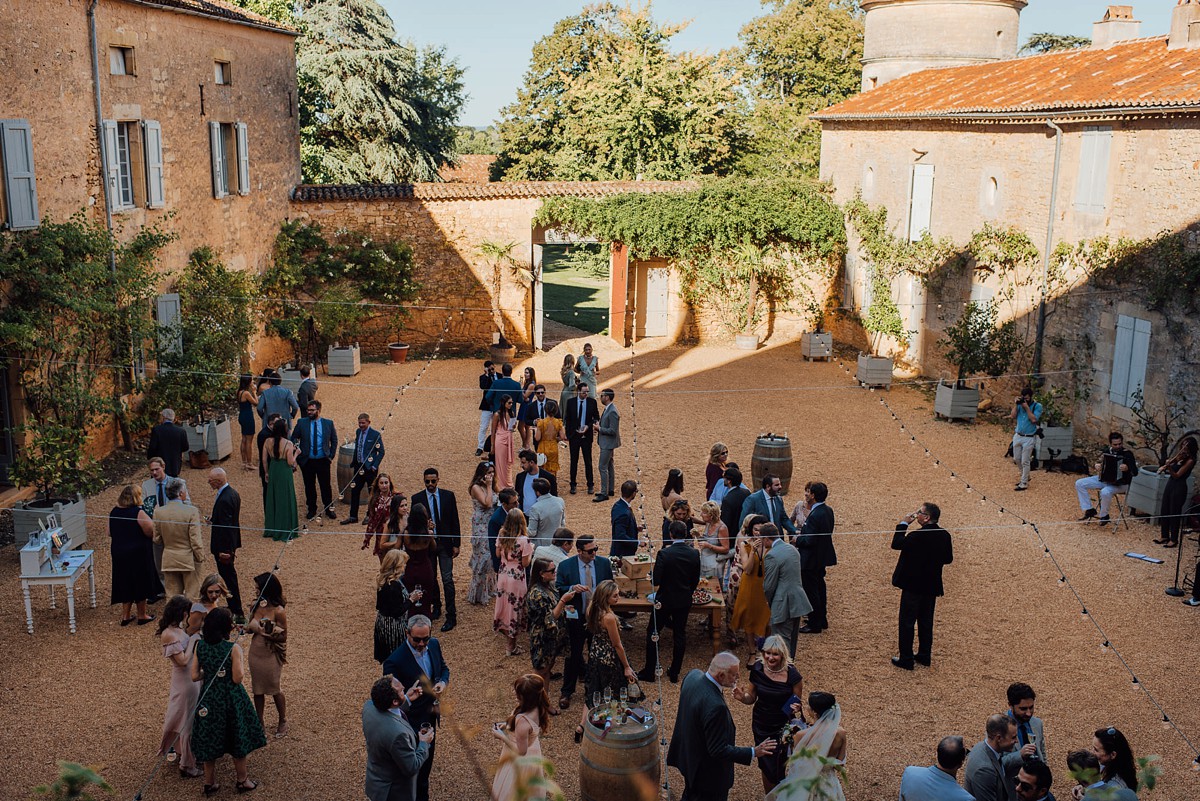 Following the beautiful outdoor ceremony, guests were treated to a drinks reception within the grounds of the château, and were serenaded by gypsy jazz band Les Peres Peinards. After being played some of the couple's favourite songs including French songs from the films Amelie and Chocolat, guests were seated at the long wooden tables and served the wedding breakfast provided by Fabrice le Chef.
"For our decor at the venue we wanted to incorporate the subtle Beauty and the Beast touches. At dinner we used stacks of vintage books and brass candlesticks running down the long tables. Ajna found a fantastic old clock that looked just like Cogsworth and a candelabra as Lumiere."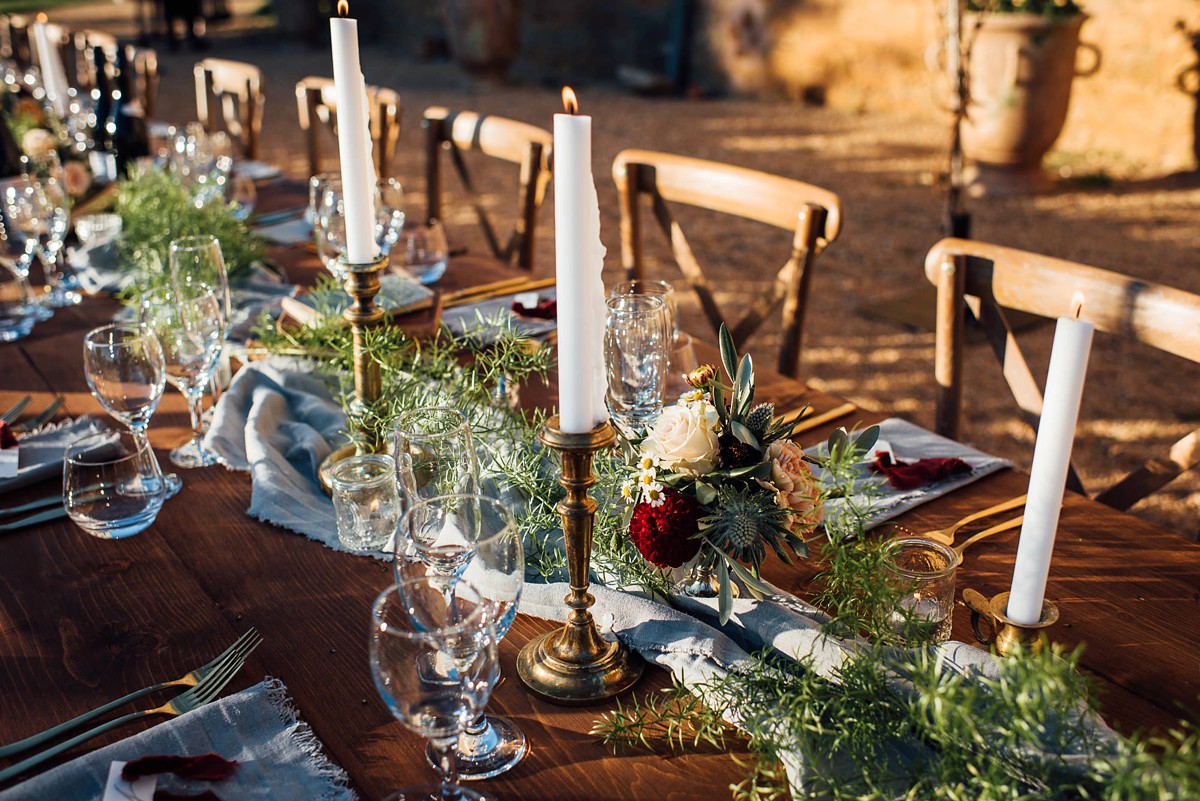 "There were different antique skeleton keys for the place settings and the entrance to the dinner featured a huge gold mirror which Ajna hand painted with 'be our guest' for the seating chart. We decided to use other fairytale elements too, such as red roses to depict the scene in Alice In Wonderland."
"The place names at the dinner table were the hand painted by Ajna skeleton keys which had torn, crimson ribbon attached to them for each person. For the stationery, I Ajna also designed the menus and wrote them on beautiful gold, ornate antique mirrors. Our vintage style invites doubled up as the save the date and invite and were ordered through Etsy."
"Ajna hung a gold mirror inside one of the large evergreens that you walked through in the gardens. There was a red apple next to it in reference to Snow White and on the dessert table she stacked vintage tea cups and saucers with a top hat and little signs that read 'eat me' and 'drink me'. We also had a hidden glass slipper on a set of stairs!"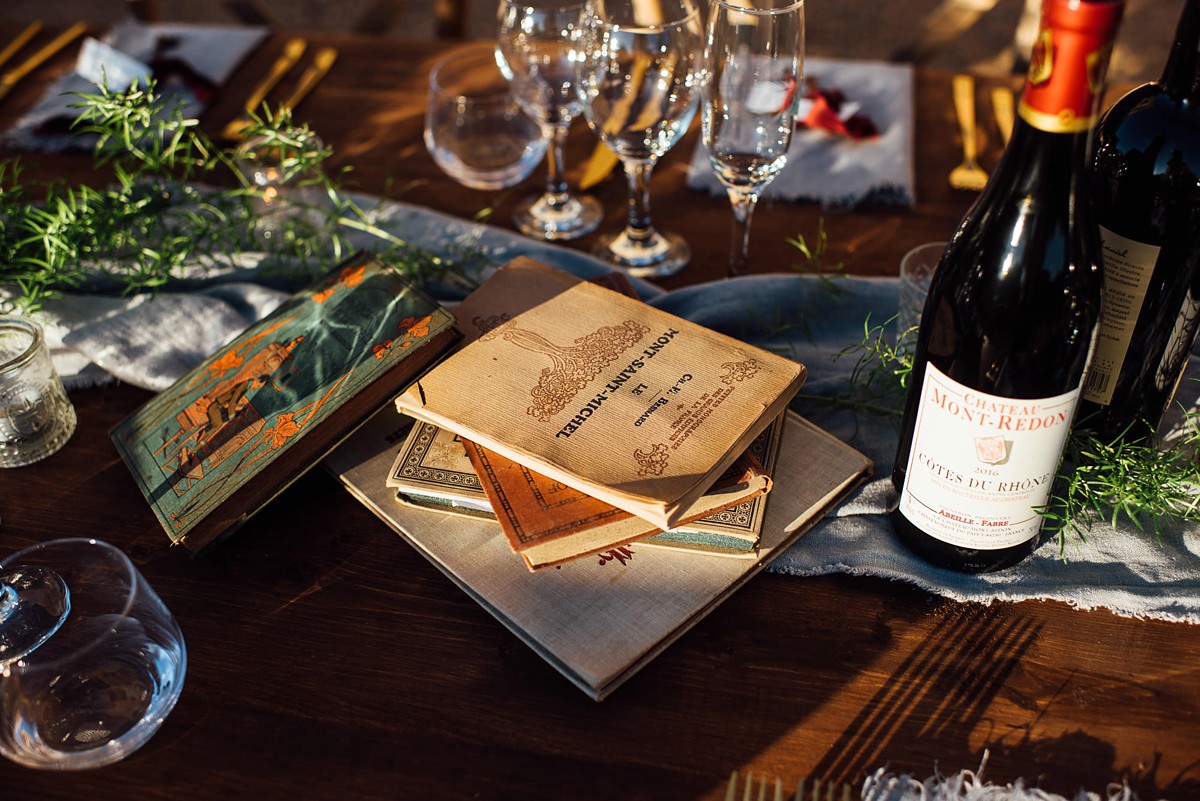 "Choosing a photographer was the hardest decision but then we discovered The Shannons Photography. They're a husband and wife team who stood out to us because their photos told a story with such expressive reaction shots and emotional candids."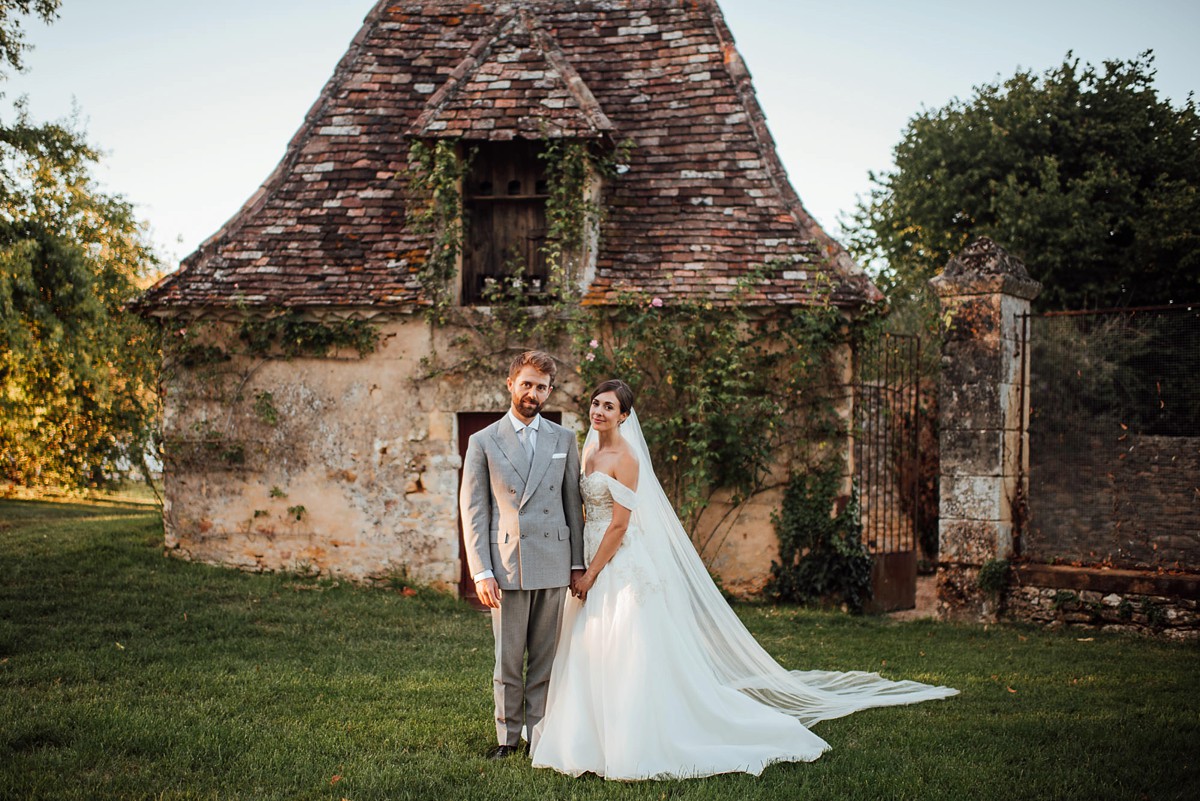 "We poured all over their blog posts and felt like we had attended each wedding they photographed. We cared more about a photographer that captured the in-between moments and all the guests having a great time, rather than static portraits. Their use of light is incredible and we couldn't be happier with the results!"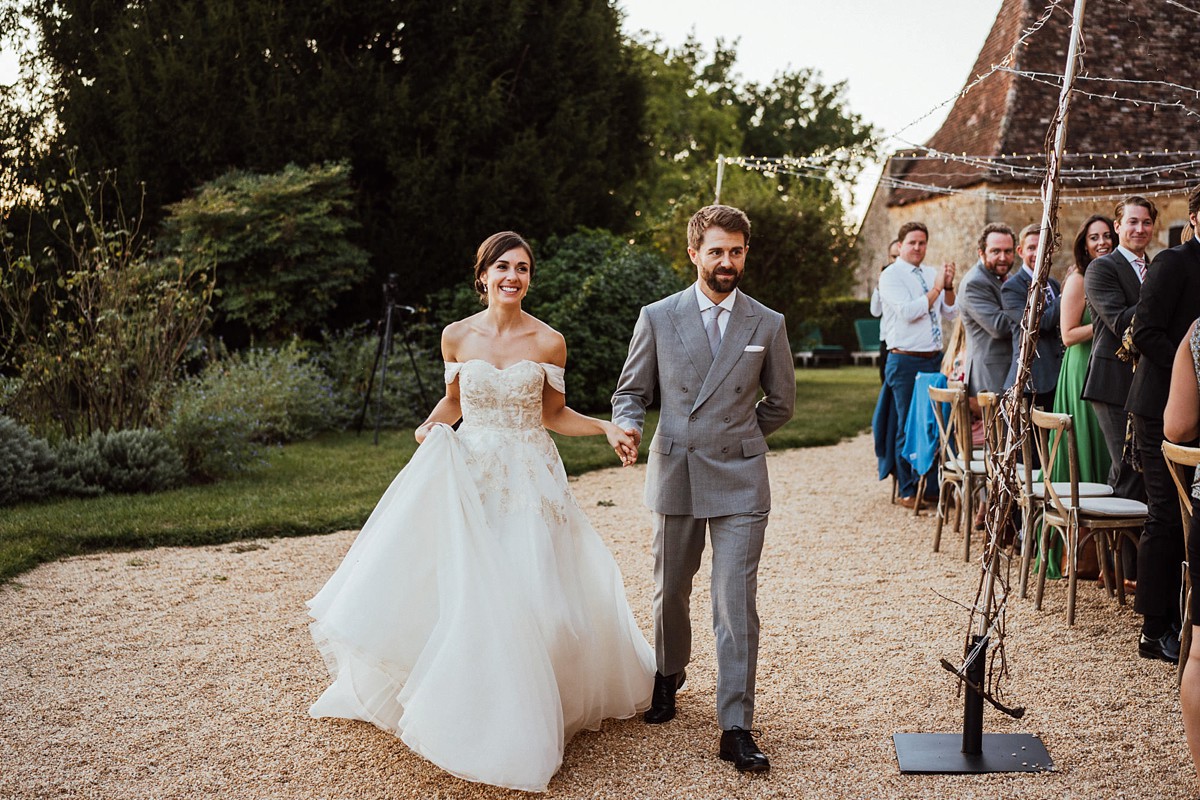 "One of my favourite moments looking back on the day was during dinner, sitting at the long rustic table under twinkle lights. At sunset we were surprised by three wild horses galloping through the meadow."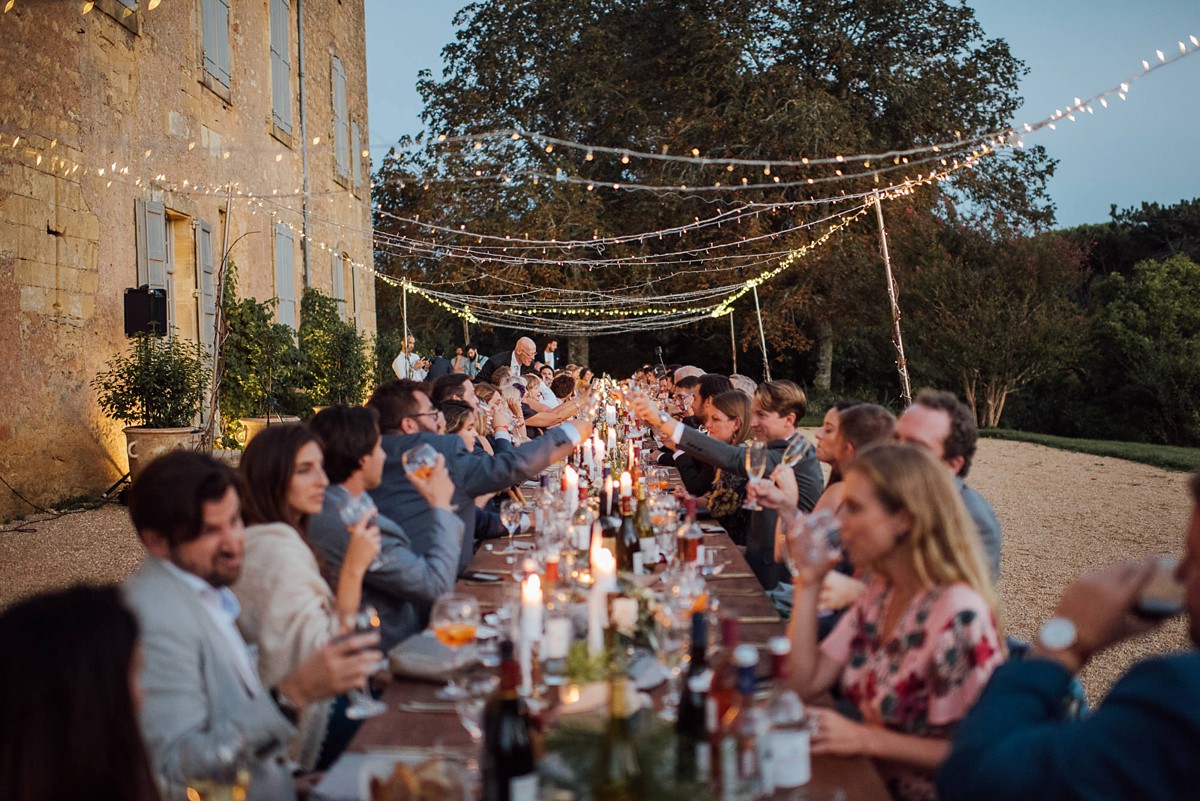 "It could not have been more magical! It was also a new moon and we had a meteor shower the night of the wedding, so the stars were incredibly bright. We lay in the meadow until 6am watching them!"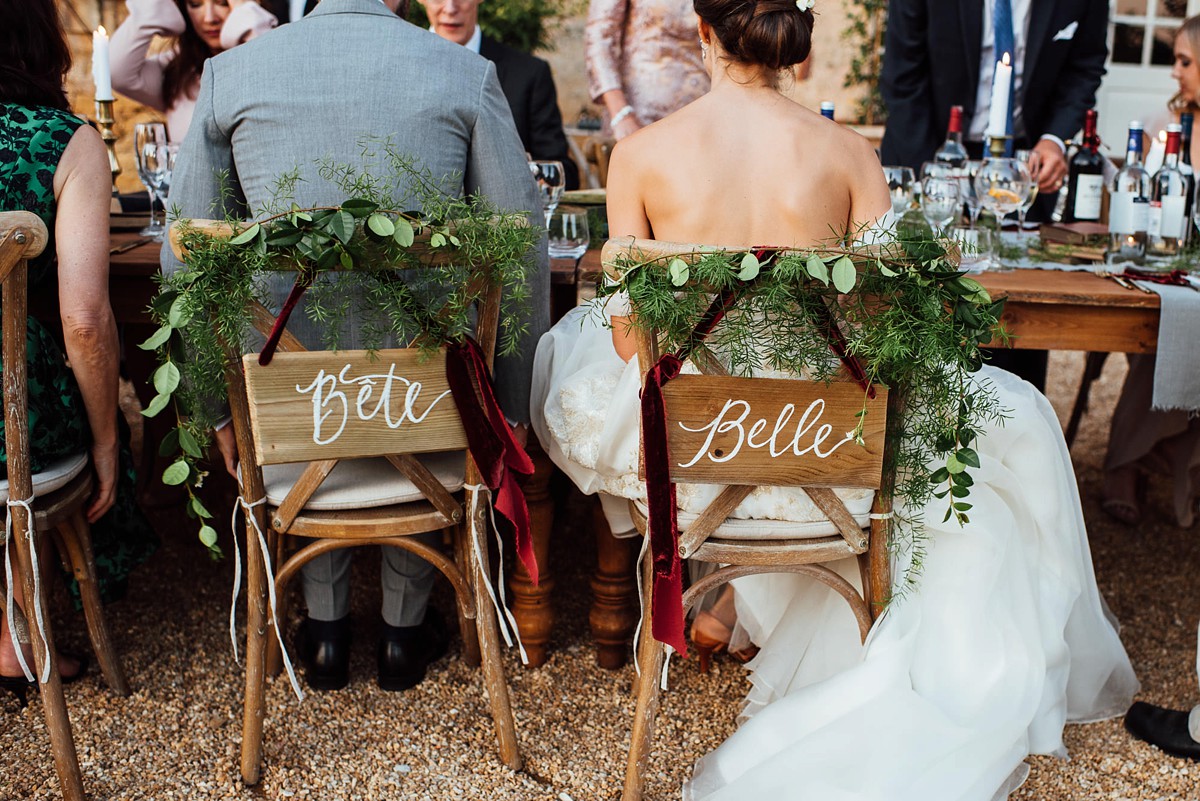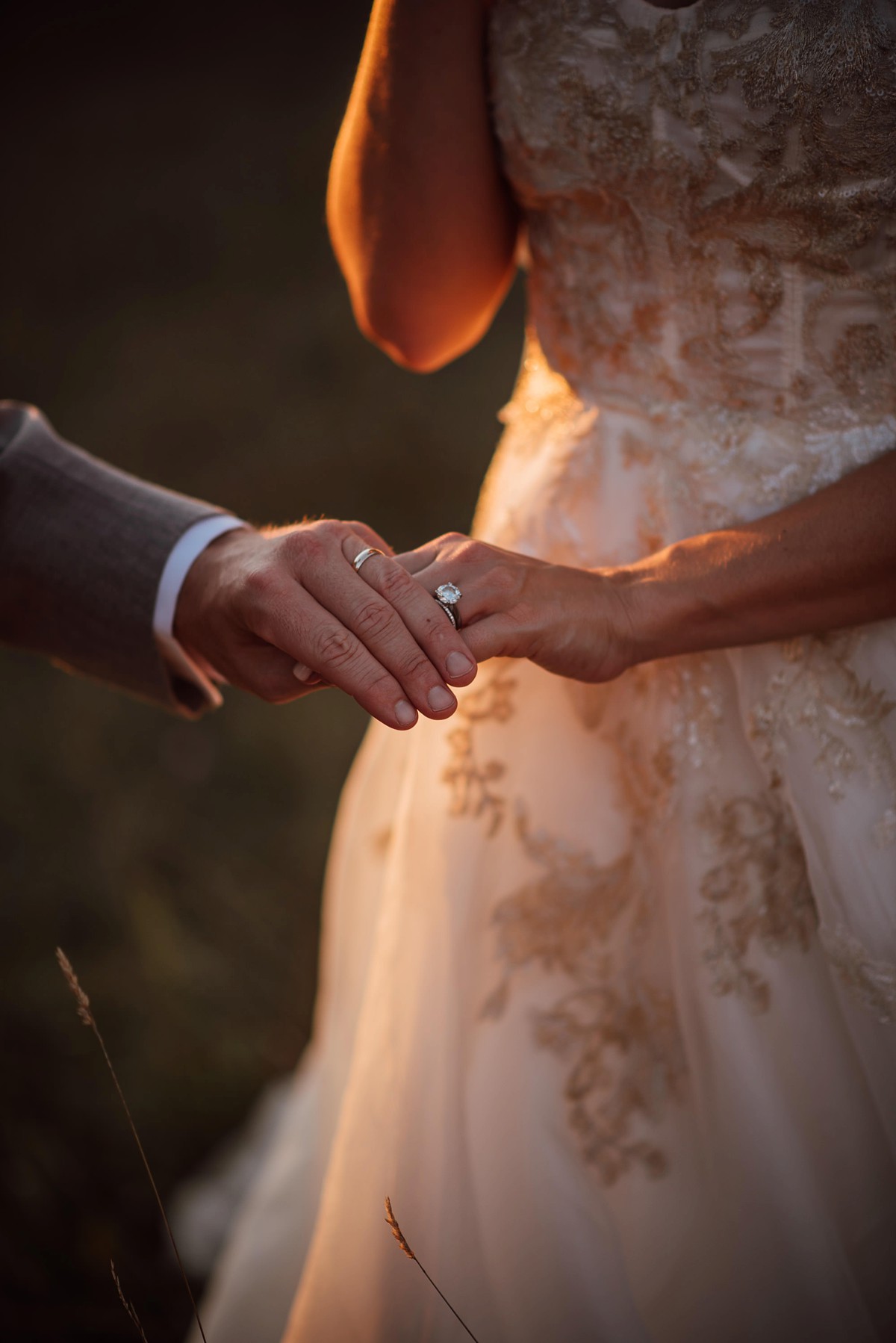 "Wooden Spoon by Cora Lee created our naked wedding cake. We wanted to create a  'be our guest' dessert table and had a naked cake decorated with figs and flowers, a macaroon tower and a traditional French wedding cake called a croquembouche made by Patisserie Lucco. We also served espresso martinis with the desserts, which was a great pairing!"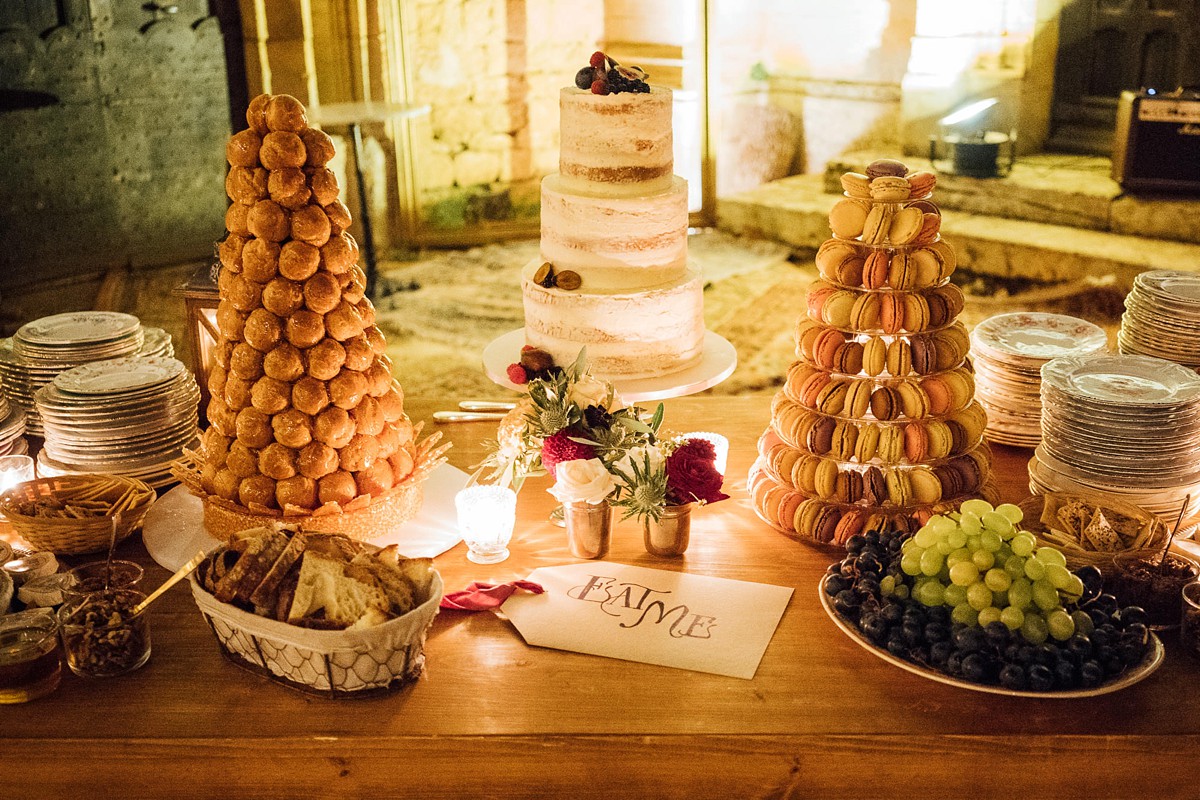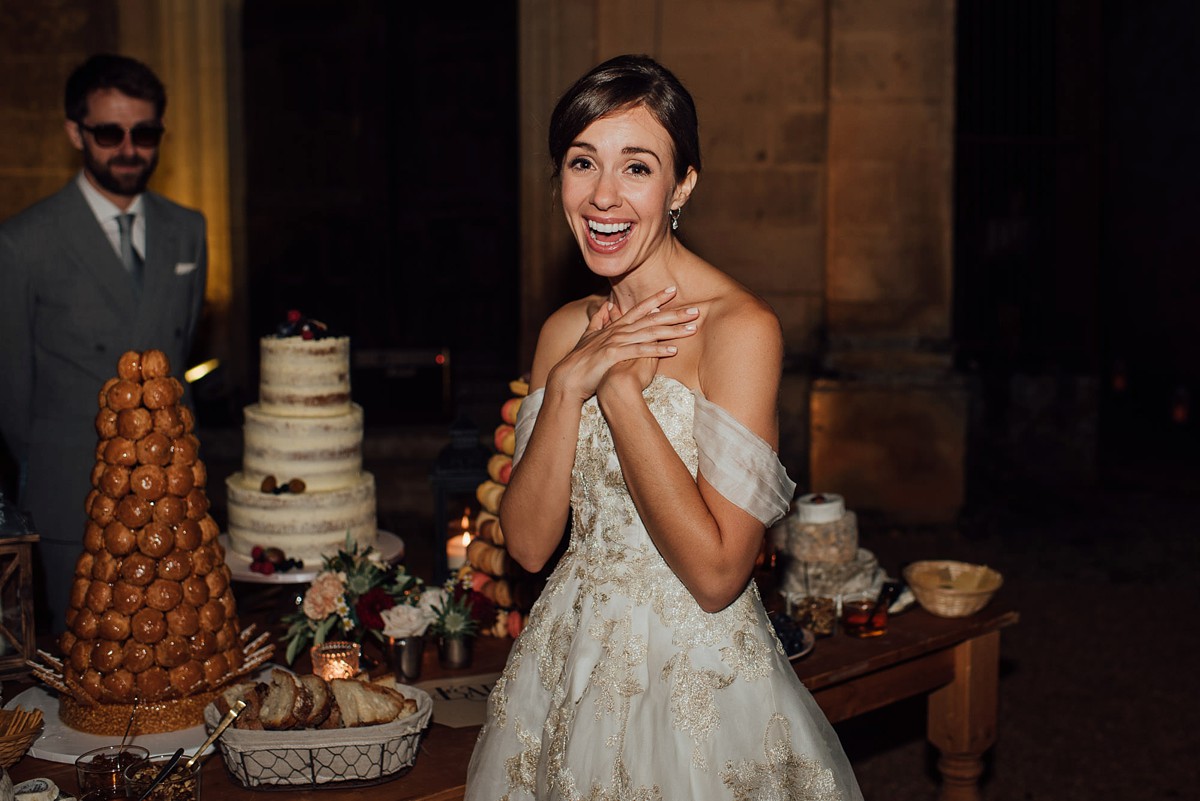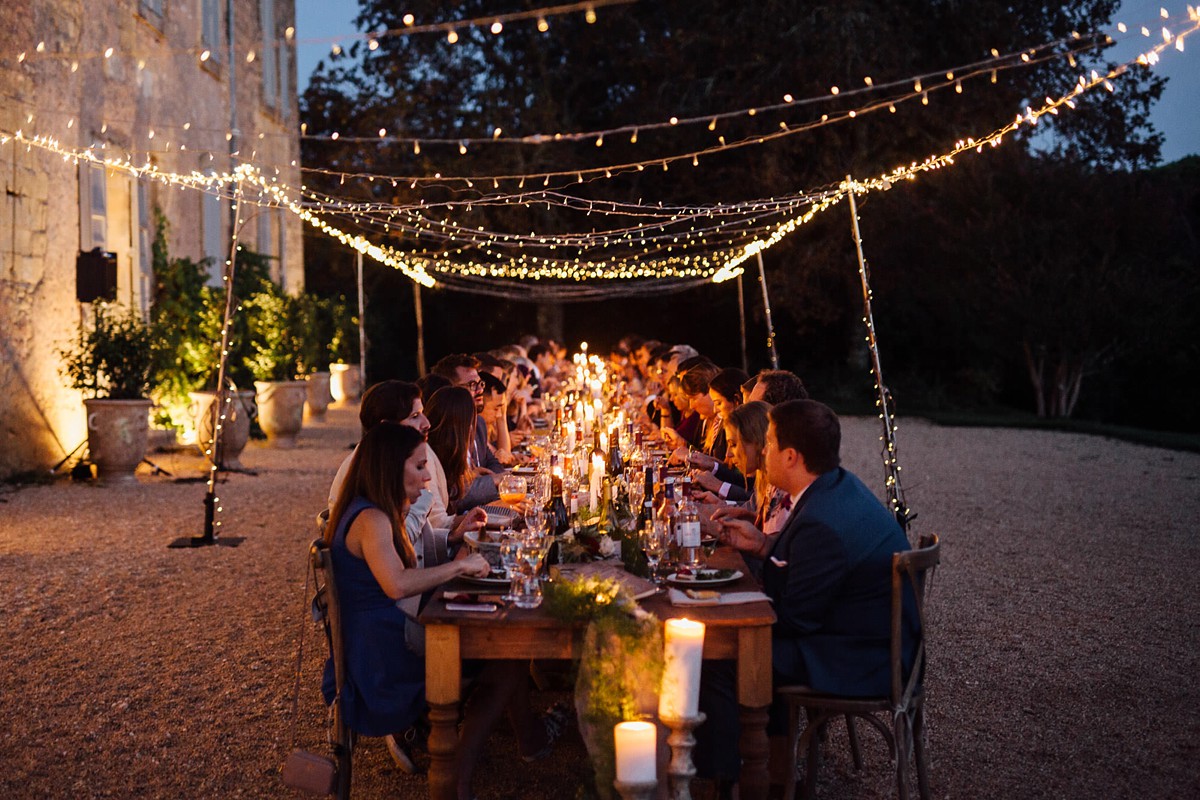 "Our night-time entertainment was by the band Brightlights. We danced until 4 in the morning – it was incredible! For our first dance we waltzed to the Blue Danube. We were in Austria taking a ferry down the Danube river and started listening to this song and though we need to have this as our first dance!"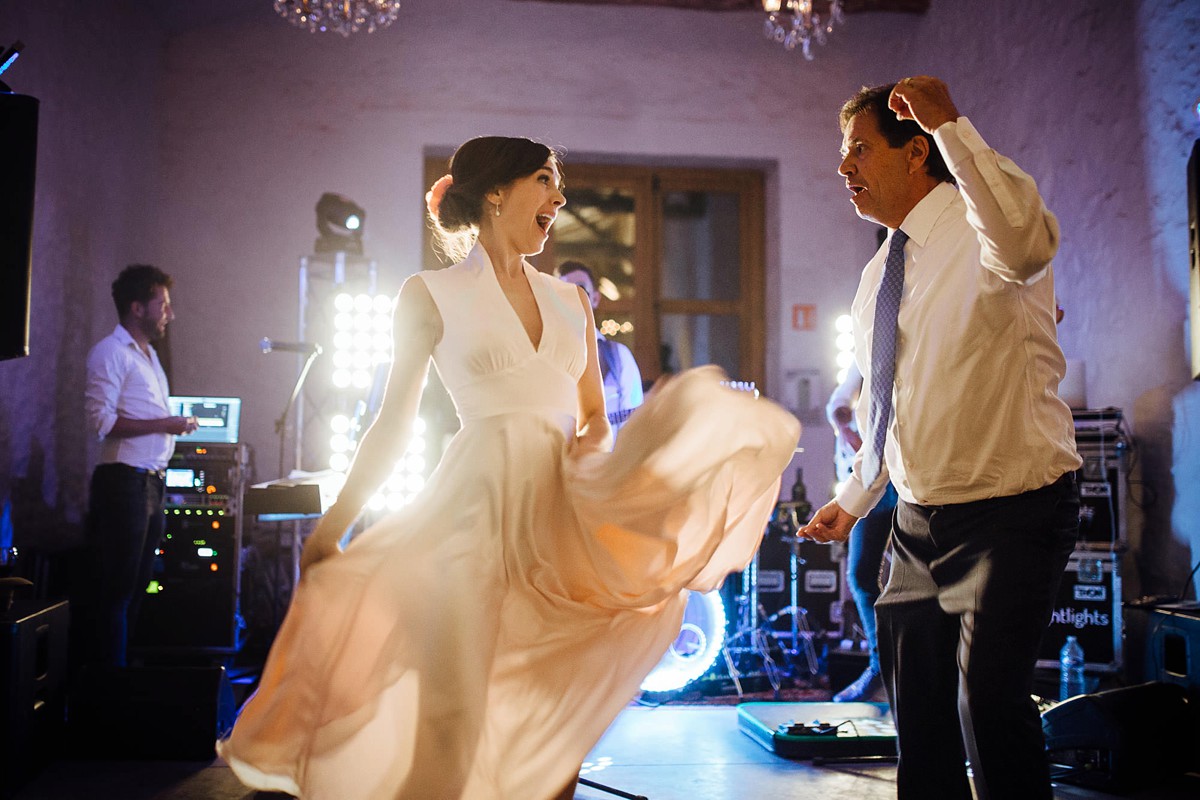 "My dad and I also performed a decades dance, starting out with the slow country song Butterfly Kisses, which led straight into the Charleston and ending with Michael Jackson. It was a total surprise and people loved it!"
Words Of Wedded Wisdom
"I have so much advice! Firstly, have a destination wedding! You can elongate the time you spend with friends and family. We had a three-day party! Alcohol, food and good music in equal measure equal a great party. Don't stress over the little details because not many people remember them but do hire a videographer."
"Spend a lot of time working on your ceremony and don't save it until the last month of planning. We edited exactly what we wanted our officiant to say and worked on our vows as a couple. Every Sunday we would sit at the dinner table and discuss love and our relationship. We learned so much about one another during the process!"
"Take some time away from the cocktail reception with your new partner. We ran upstairs and looked out the window into the courtyard and watched everyone for a few minutes. Even that small moment was a great reminder to be present and enjoy every second, because no matter how present you are, it flies by."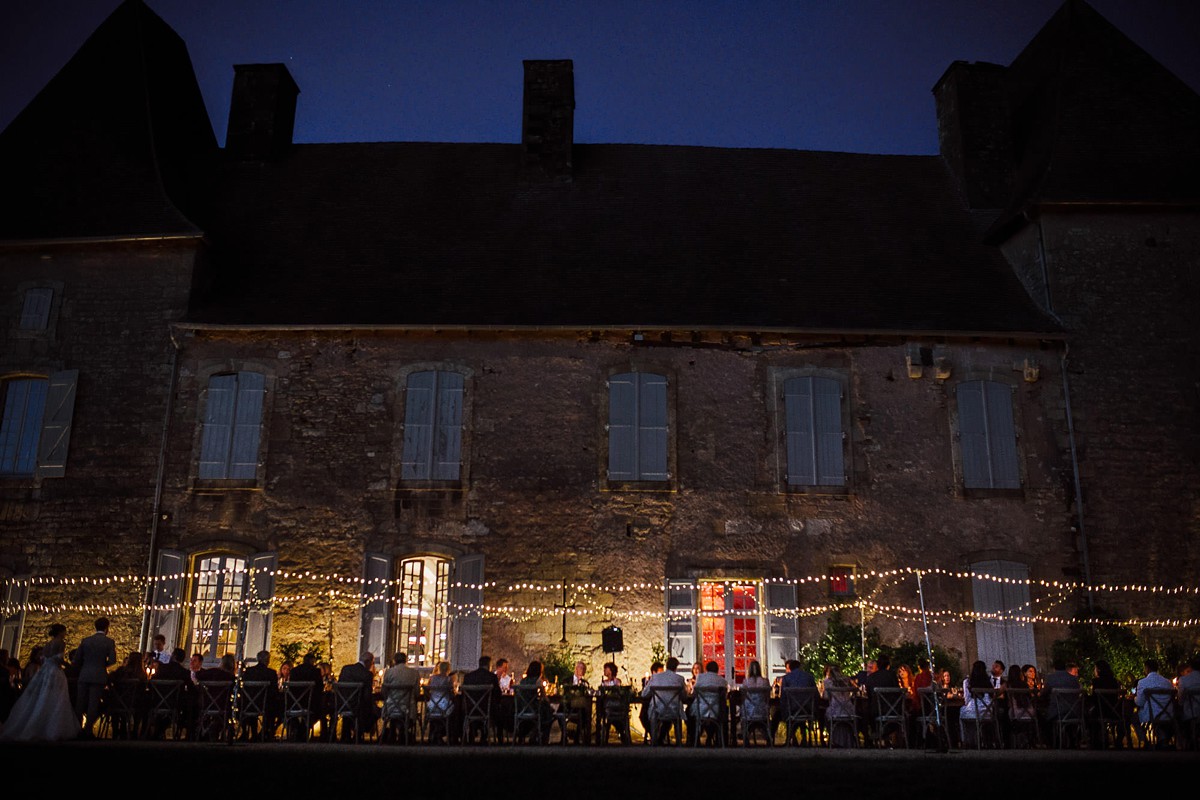 Thank you so much Heather and William! What a truly inspiring day and so magical. A big thank you also to The Shannons Photography for the stunning imagery – a venue done true justice with the photography.
Until next time…
Much love,
Holly x