What an absolute delight it is to be able to share these photographs with you today, especially as they were created by some of Yorkshire's best and most creatively talented wedding suppliers.
These images come to us courtesy of the latest Leafy Couture Flower School – which provides an opportunity for florists to practice their creation of floral masterpieces. It also serves as a fantastic opportunity to bring together suppliers to do what they do best – get their creative talent on
These suppliers included our own Little Book Directory member, the gorgeous The Bridal Collection, a luxurious bridal boutique based in the heart of Harrogate – who supplied the gorgeous Amanda Wakeley gowns.
"The inspiration for the shoot was glamorous floral abundance. I wanted to show the floristry students how to create a super beautiful opulent look to contrast the rustic backdrop."
Images by Hayley Baxter Photography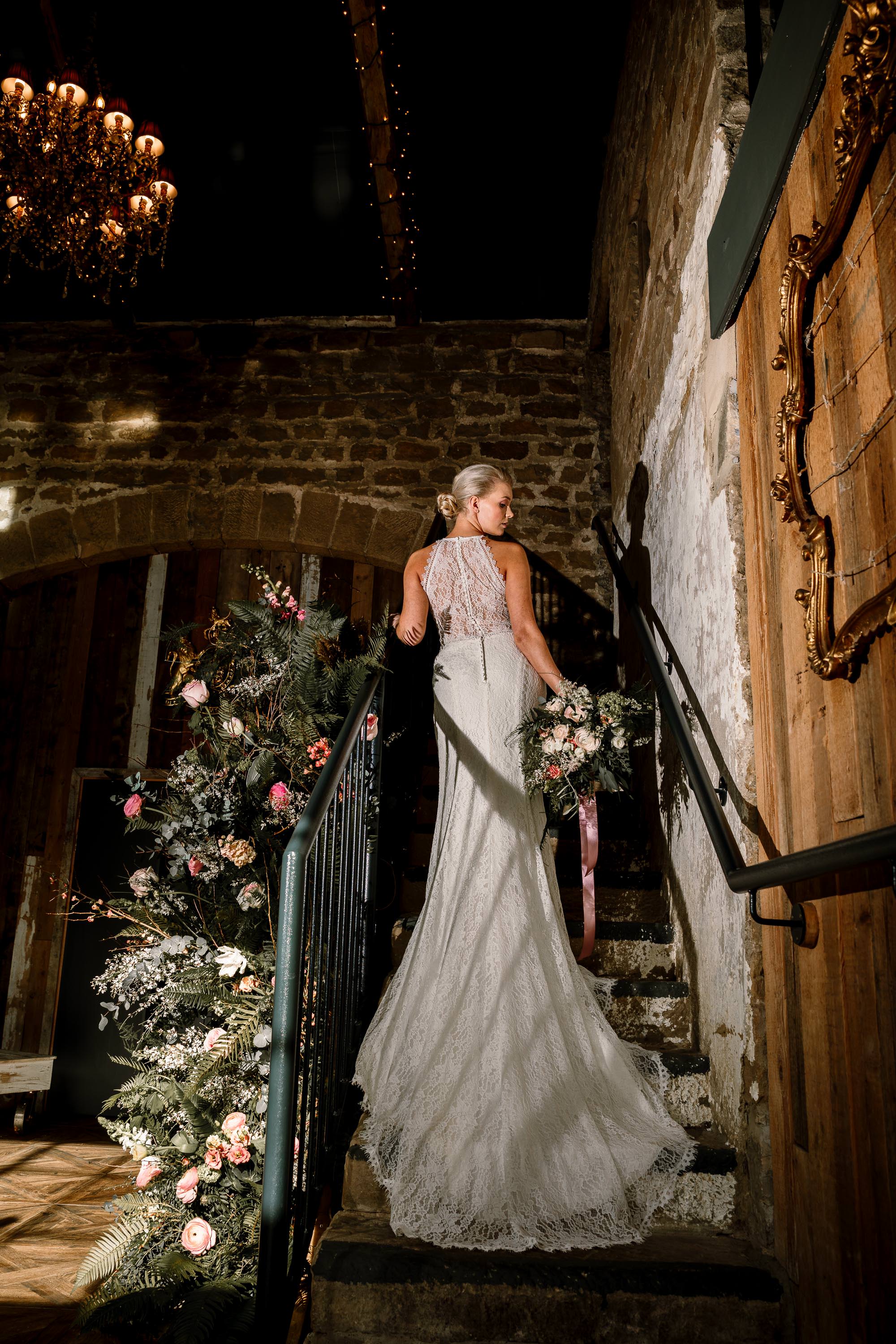 "Flowers graced the tables in gold punchbowls, petals and flower heads strewn across the length. Bouquets of spring tulips, blossom, ranunculus with so many roses for the added luxury."
"The Leafy Couture Flower School was created through a desire to make florists really fall in love with weddings and up their floral game. The wedding side of the business was established in 2006 and has dressed some of the finest weddings in Yorkshire and beyond."
"We are led by our passion for all things weddings, art and fashion."
"We take pride in the beautiful work our floristry students do and teaching a new generation of wedding florists is exciting."
"We created huge oversized floral columns to surround the stunning gowns, they framed the bride beautifully."
"Large dramatic urns of blooms and ranunculus to add drama and height and a statement piece for any wedding day. The tones of the flowers were peaches, blush and pops of coral to add warmth to the spring day."
"We used lots of textures to contrast to the sleek feel of the gowns. The dessert table and dramatic floral cake surround were designed to show how high drama can be created for your day."
"We asked the suppliers who we felt really represented opulence and abundance to join us on the shoot. We work to the highest standards using the best flowers we can source and all the other suppliers are all top of their game so it was a total joy to create with them."