Hello hello and how the devil are you today? I hope that everything in your world is rosy and you're in a good place right now.
I'm popping in today to introduce you to another place that I think you're just going to love – The Zetter Townhouse, a super cool and quirky hotel in London's historic Clerkenwell. If you're looking for a unique location for your wedding or somewhere fabulous for a mini-moon or hen do, read on…
The Zetter Townhouse sits on the cobbles on St John's Square in the heart of East London. It's a gorgeous Georgian building and it's now home to a 13-bedroom hotel and a rather wonderful cocktail lounge and it's also a brilliant venue for small ceremonies and wedding receptions, not to mention luxurious post-wedding breaks and the most memorable of hen celebrations.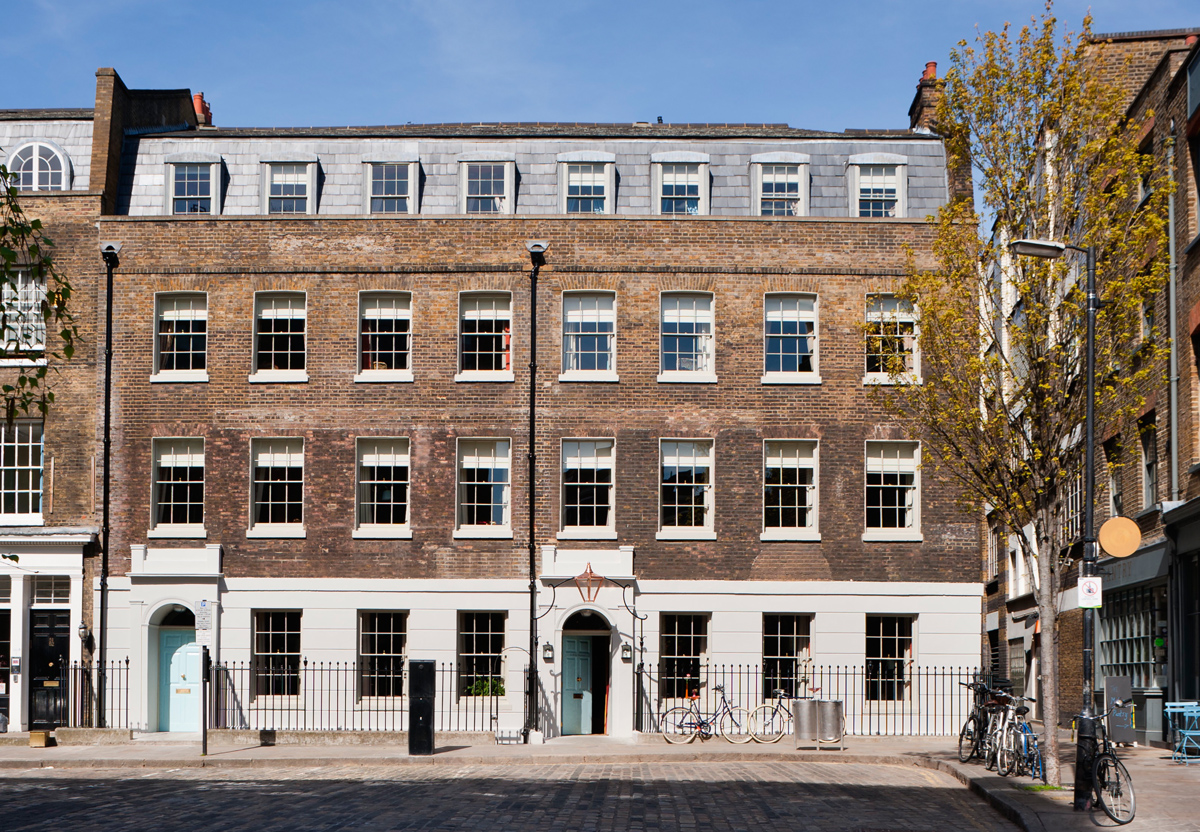 With sumptuous interiors by Russell Sage, the team at The Zetter Townhouse liken it to a private home of an eccentric ancestor that they like to call 'Aunt Wilhelmina'. To be fair, if I had an Aunt whose house included two spectacular suites, eleven fantastic bedrooms, a Games Room and a Dining Room, I'd want to be there all the time! Add in the fact that the house is crammed full of collectables, taxidermy and unmissable Victoriana from Auntie's travels and it's easy to see why The Zetter Townhouse has enjoyed resounding success from the day it opened its light blue front door back in 2011.
However, as The Zetter Townhouse has recently acquired a wedding license, it's become Clerkenwell's (and possibly London's) most extraordinary wedding venue. You have the option to exclusively hire the townhouse and it really is the perfect home away from home for an intimate wedding ceremony for up to 30 guests and a superb reception.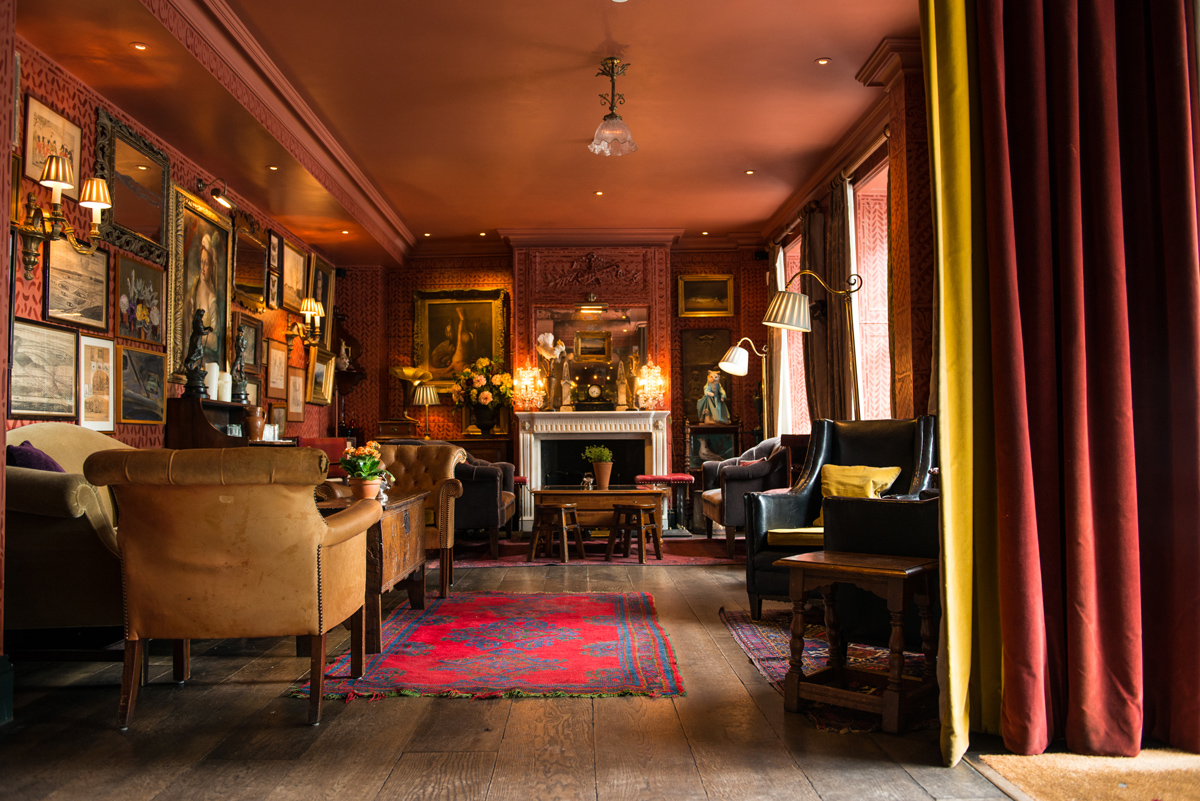 You'll have a choice of beautiful event spaces for your reception and The Zetter Townhouse works equally well for intimate occasions or larger receptions. The Dining Room seats up to 12 guests for dinner whilst the spacious Games Room can seat 30 or accommodate 50 for a cocktail reception. Of course, there's always the option of hiring the whole house exclusively, which will let you invite up to 120 guests to share in your celebrations.
If you want to indulge, this is the place to do it. You can enjoy a tailor-made feast, created by Head Chef Ben Boeynaems, accompanied by the delicious cocktails that The Zetter Townhouse is rightly famous for. You'll definitely have a stunning bedroom so those bridal prep photos will look beyond amazing and there are more photo opportunities outside on the picturesque cobbles of St John's Square or in the oasis-like calm of the close by Cloister Garden.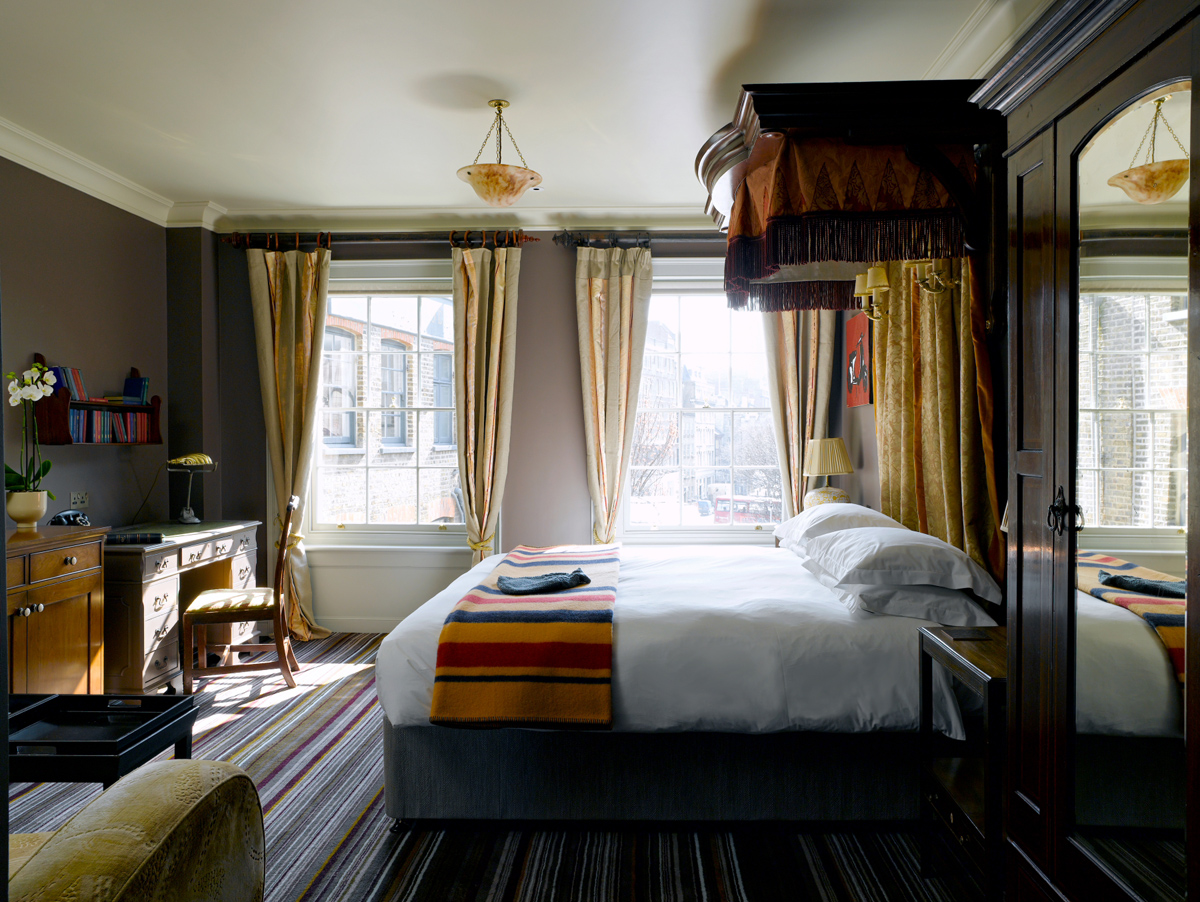 And that's not all because The Zetter Townhouse's focus throughout is all about planning occasions that you'll remember forever. If you want to host a 'grand night in' in one of the suites with manicurists and your own personal masseuse, it's not a problem. If you want the perfect 'night before' celebrations with your friends and family, it'll be done. If you want a luxurious mini-moon or a sophisticated hen do, this is the place for you.
I love the fact that The Zetter Townhouse is more than a little bit different. It's a venue that you'll never forget and you won't want to leave. This is the place for weddings with personality and celebrations with a style all of their own.  Wedding ceremonies at The Zetter Townhouse start from £400 with reception lunches from £700. Whole house hire starts from £20,000 and all costs are dependent on numbers, menu choices and the day/time you choose.
To find out more, visit The Zetter Townhouse Clerkenwell online or get in touch with the team on [email protected]
Love,
Tamryn x