We celebrate our tenth year of Love My Dress in November and even after all this time, there is nothing that excites me more than being able to support my fellow North Yorkshire wedding suppliers.
This industry is, like fashion, a very London-centric one and so often, all the beautiful editorials take place in London or the surrounding counties. I'm here to remind you today that it's 'prim up North' by sharing the insides of a glorious wedding venue, Lartington Hall, that sits nestled within the glorious countryside borders of North Yorkshire and Durham today.
Images by Amy Lou Photography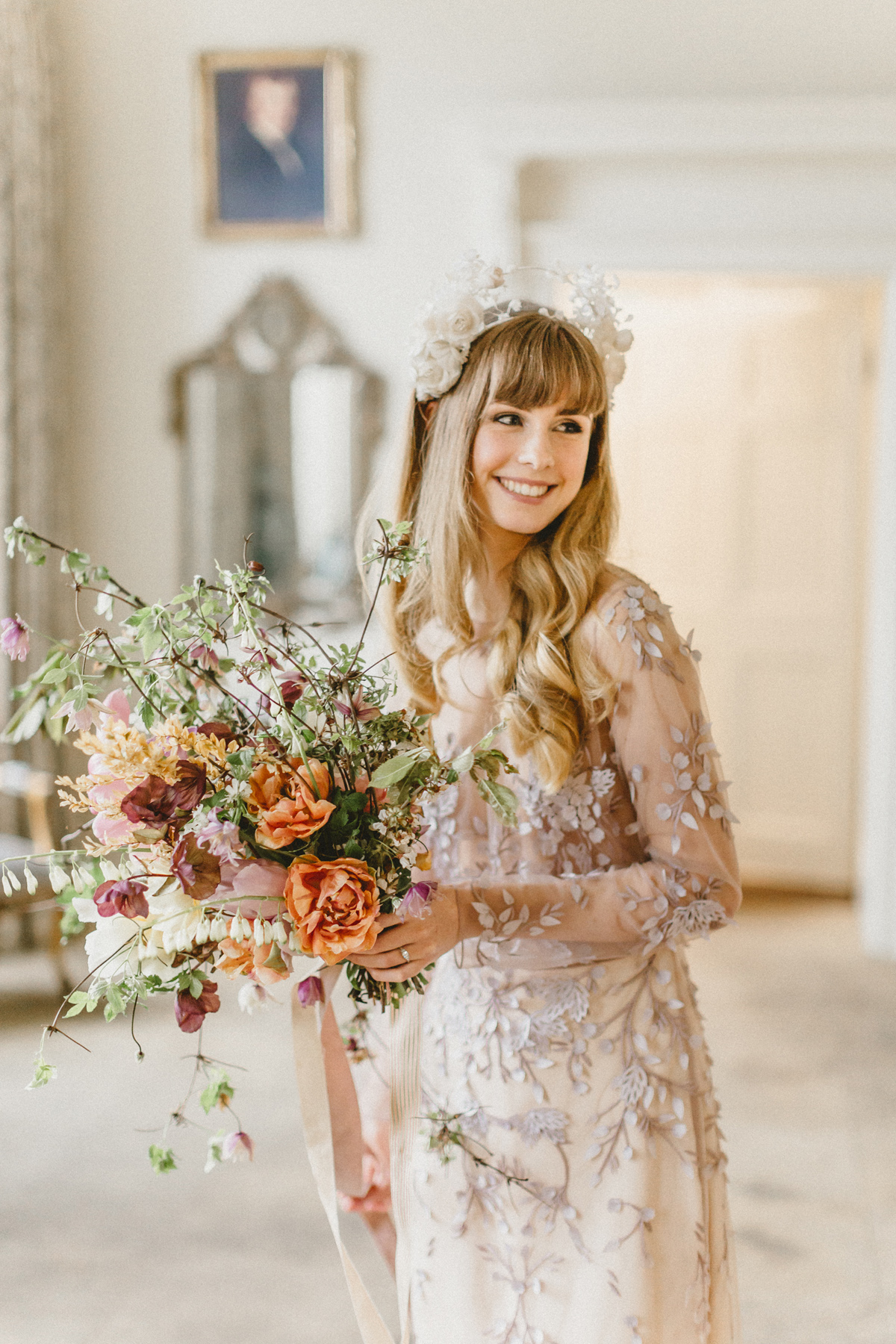 This isn't a paid-for article, it's a styled editorial sent in by the photographer and her creative team, but I think they've done the most beautiful job of creating a magic vibe in a very magic and special place – for whom it's my pleasure today to shine a spotlight on. Words are from Louise, the stylist.
"Drawing inspiration from our surroundings at the beautiful Lartington Hall, I began to pull together my design board of soft textures and muted tones. Shona (the owner of Lartington Hall) has lovingly restored it to its former glory whilst injecting her own personal style so I wanted to create a style in-keeping with the stunning interiors."
"The first things I chose were the Alexandra Grecco dresses. They both featured appliqué flowers, with one in classic white and the other in a lilac-blue. The white floral design element ran through the entire shoot, with Fiona from Firenza Flowers incorporating blossom branches into her stunning large scale designs and the unique Agnes Hart headpieces."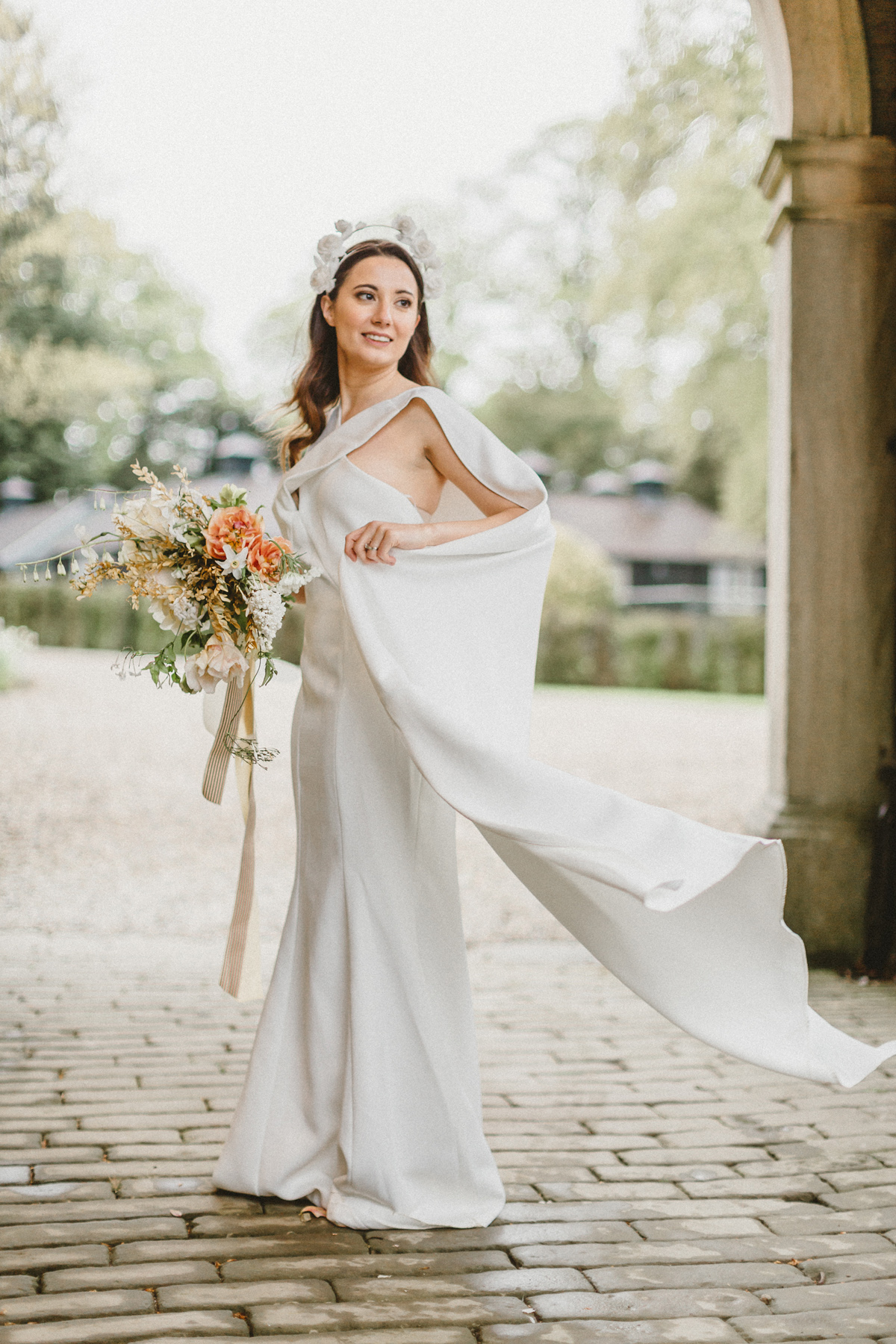 "For our first tablescape, we used the blues and creams from the room to influence the colour palette and asked Phylecia Sutherland to create some elegant stationery with a classic yet modern feel."
"The menus sat atop soft blue napkins by Ros at The Natural Dyeworks and the hand-scrolled place names on minimal glass side plates decorated with white pepperberries."
"Dominique from Poppy Pickering produced the most beautiful hand-painted macarons which complimented the design perfectly and a stunning cake with blue tones and sugar blossom flowers."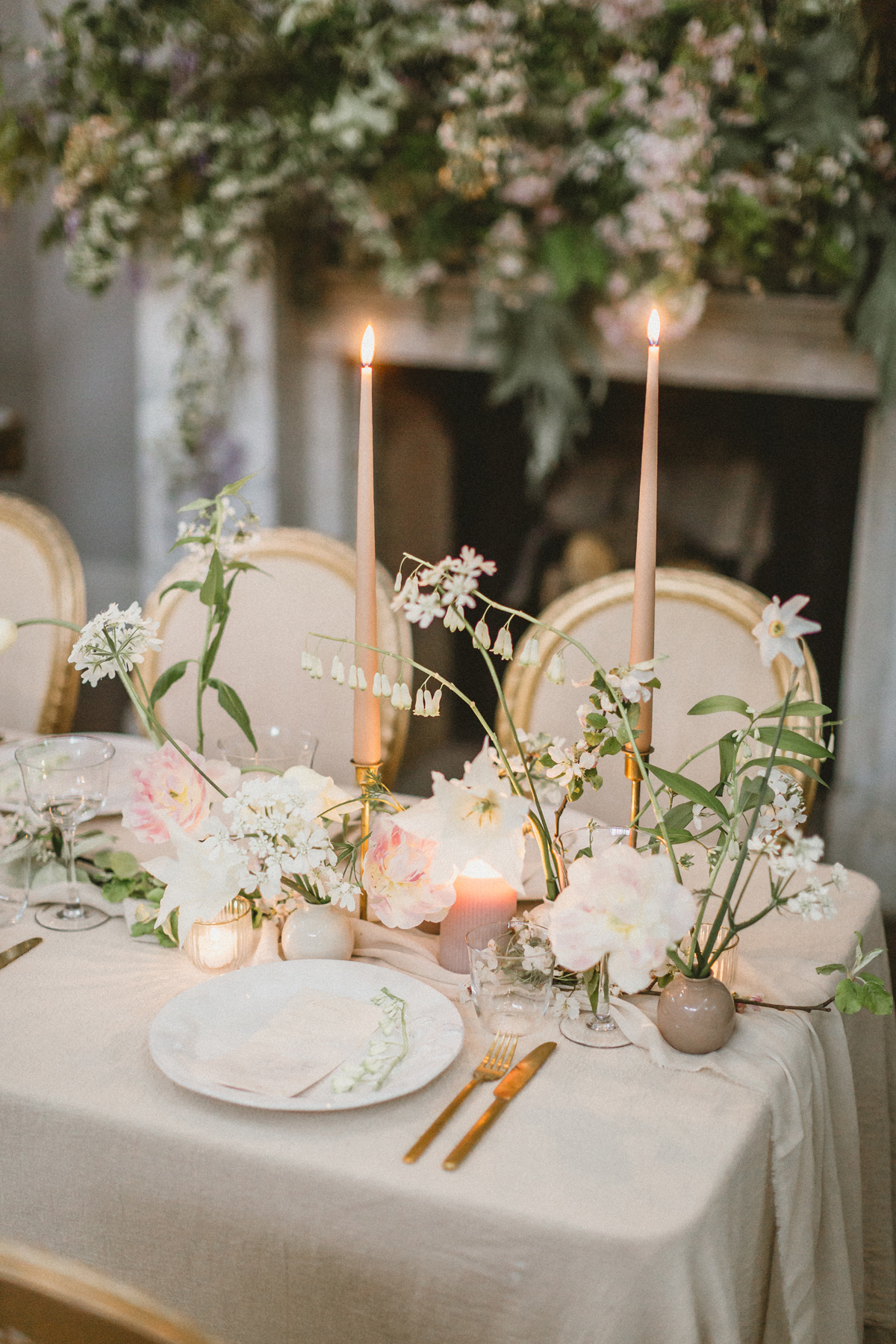 "For our second tablescape, we used neutral tones with hints of blush in the candles and blooms to echo Fiona's beautifully executed fireplace design."
"The design was kept simple with a neutral runner by The Natural Dyeworks, short stems of blossom, small vessels of flowers and plenty of candlelight, which is a always a key feature in my work."