Welcome to the next instalment of our new Saturday series looking at the brilliant suppliers that you'll find in our Little Book wedding directory.
Today, we're all about bridal boutiques and we're really spoilt for choice. If you hop on over to Little Book, you'll find details of the best bridal boutiques around, catering for every style of bride in every corner of the country. However, right now we're looking at bridal boutiques for modern brides and wherever you are, you're sure to find a fabulous boutique that's not too far away.
Bridal Boutiques for Modern Brides
These are boutiques absolutely worth you going out of your way to visit. Expect a warm welcome, relaxed vibes and an unfussy, supportive environment.
1. Agape Bridal Boutique, Cheshire
We absolutely love to support the wonderful team behind Agape Bridal Boutique – they have been with us pretty much since the start of Love My Dress and their business continues to thrive because they provide a wonderful experience for brides. Located in the heart of Cheshire, this gorgeous team of women are waiting to offer you a warm welcome. Well worth a visit from outside the area.
View Agape Bridal in our Directory
2. Mirror Mirror London
Mirror Mirror Bridal boutique is one of the longest established bridal boutiques in the UK. Based in Islington, North London, they specialise in friendly knowledgeable service and simply gorgeous bridal dresses. You'll find Eliza Jane Howell, Gemy Maalouf, Hayley Paige, Naomi Neoh, Nicole, Pronovias, St Patrick and YolanCris in this couture, fashion focused haven for bride who appreciate style and luxury service. We are incredibly proud to support Mirror Mirror.
View Mirror Mirror in our Directory
3. Brides of Winchester, Hampshire
We love the relaxed and intimate atmosphere at Brides of Winchester and we absolutely adore the range of designers that owner Laura can offer. Naomi Neoh, Sassi Holford, Suzanne Neville and Charlie Brear are just some of the modern delights that you'll find in this beautiful boutique.
View Brides of Winchester in our Directory
4. Fross Wedding Collections, East Sussex
A newcomer to our directory, this fabulous East Sussex based boutique provides a wonderful collection of glamorous designer bridal gowns. We have loved the welcoming and friendly vibes that have been present in all our dealings with Fross Wedding Collections.
View Fross Wedding Collections in our Directory
5. Whimsical Bride, Scottish Borders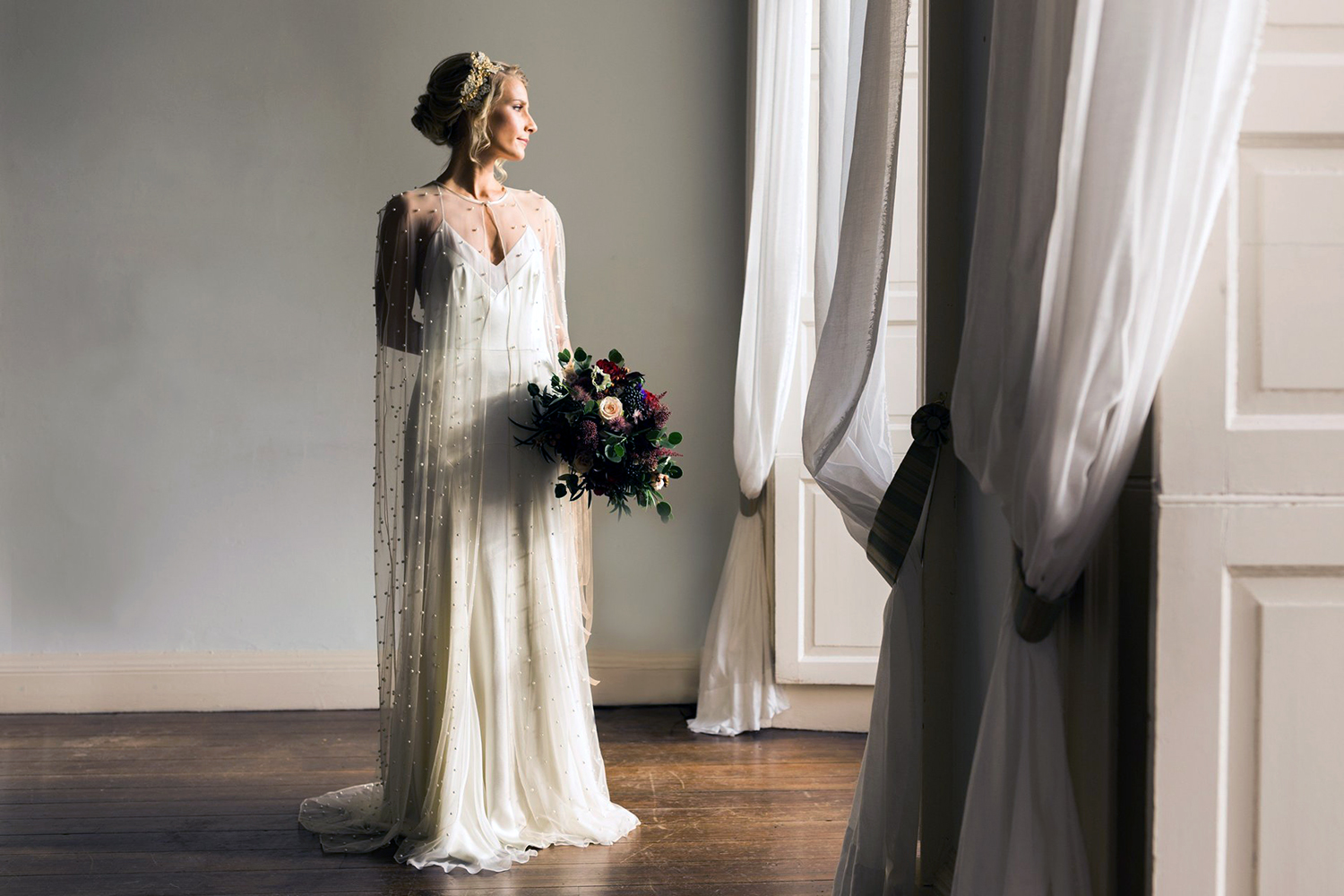 If you're anywhere near Whimsical Bride in Melrose, stop what you're doing and book an appointment now. Cherry Williams, Savannah Miller, Blush by Hayley Paige and Anny Lin await you along with more designer collections that come with a vintage and romantic twist for modern brides. We love the ethereal, minimal vibe at Whimsical Bride and we're pretty sure you'll love it too.
View Whimsical Bride in our Directory
6. Rachel Burgess Bridal Boutique, Wales
Championing handmade dresses and the next generation of superbly talented Welsh bridalwear designers, Rachel Burgess Bridal Boutique is a really special place. If you're looking for modern creativity and an empowering atmosphere, Rachel Burgess is for you. Don't miss the gorgeous accessories either!
View Rachel Burgess in our Directory
7. The Little Pearl, North Yorkshire
We are so delighted to be able to recommend this gorgeous boutique to you – nestled in the heart of the historic market town of Pickering, this is a beautiful, welcoming space for brides in the North who are looking for something modern, feminine and romantic to wear on their wedding day.
View Little Pearl in our Directory
8. White Closet Studios, Merseyside
This award-wining boutique is THE place in Liverpool for modern brides. White Closet Studios stocks stunning designers such as Halfpenny London, Jesus Peiro, Charlie Brear and dreamy styles from the latest Willoughby by Watters collections. For a stress-free, utterly enjoyable bridal experience, look no further.
View White Closet Studios in our Directory
9. Miss Bush, Surrey
Miss Bush is known throughout the wedding world for marrying expertise and style in the most fabulous fashion. The Chapel is home to several great brands but is best known for being the leading stockist for Spanish brand Jesus Peiro. You'll receive first-rate service from Emma and her knowledgeable team.
View Miss Bush in our Directory
10. Carina Baverstock Couture, Bradford on Avon
Carina Baverstock Couture is located in the beautiful town of Bradford-on-Avon and is renowned for supplying classic, exquisite couture including Caroline Castigliano and Suzanne Neville alongside more fashion led brands including David Fielden and Temperley London. Eliza Jane Howell is also a favourite at this expertly run boutique.
View Carina Baverstock Couture in our Directory
Tips for getting the most out of your bridal boutique appointment
Your bridal boutique appointment is a big moment in the wedding planning process so here are a few tips to make it brilliant:
Limit the number of people that you take with you. Endless, and possibly contradictory, opinions won't help you so just take one or two people who you really trust along with you.
Give yourself time to enjoy your appointment. Avoid the temptation to fill your day with lots of appointments at boutiques, just take your time and revel in this special experience.
Be upfront about your wedding budget from the outset. You should be able to get an idea on guide prices from the boutique's website but being open about how much you have to spend means that the boutique stylists can suggest designs that work for your body and for your budget.
We know it's easier said than done but please don't worry about your body. Bridal appointments should be special and enjoyable, they shouldn't be filled with anxieties so if you have any worries, speak to your boutique, even before you visit, so that they can put your mind at ease.
Always check before hand if you will be allowed to take photographs. Some boutiques are more than happy for you to do so, others prefer you don't.
JOIN OUR DIRECTORY
Wedding professionals – please follow these instructions to join our Little Book wedding directory and become a member of our community of recommended suppliers. Six month listings cost just £150 inclusive of VAT. We also provide enhanced listings for increased visibility. We're excited to hear from you!