If you've been keeping up with our new Saturday series, then you'll probably know by now that our Little Book wedding directory is overflowing with extraordinary, brilliant wedding suppliers.
Whether you're looking for photographers or film makers, stationers or stylish boutiques, our wedding directory has it all. Today, we're getting up close and personal with some of the superb wedding makeup artists that you'll find in our Little Book. So, whether you're looking for that effortless 'barely there' makeup look or something more glamorous and smokey eye, or even an artists sensitive to skin issues like Rosacea or Acne, these ladies are the best and will a calming, reassuring presence on your wedding day. Let's get to it…
Wedding makeup artists in the UK
1. Heather Snowie
We'll head to Scotland first of all to visit the marvellous Heather Snowie. With almost twenty years experience, Heather is exactly the woman that you want by your side on the morning of your wedding. She's warm, friendly, fab to be around and exceptionally skilled. Providing flawless makeup to clients, whatever your age, gender or cultural background, Heather is a real gem.
View Heather Snowie in our directory
2. Laura Barrow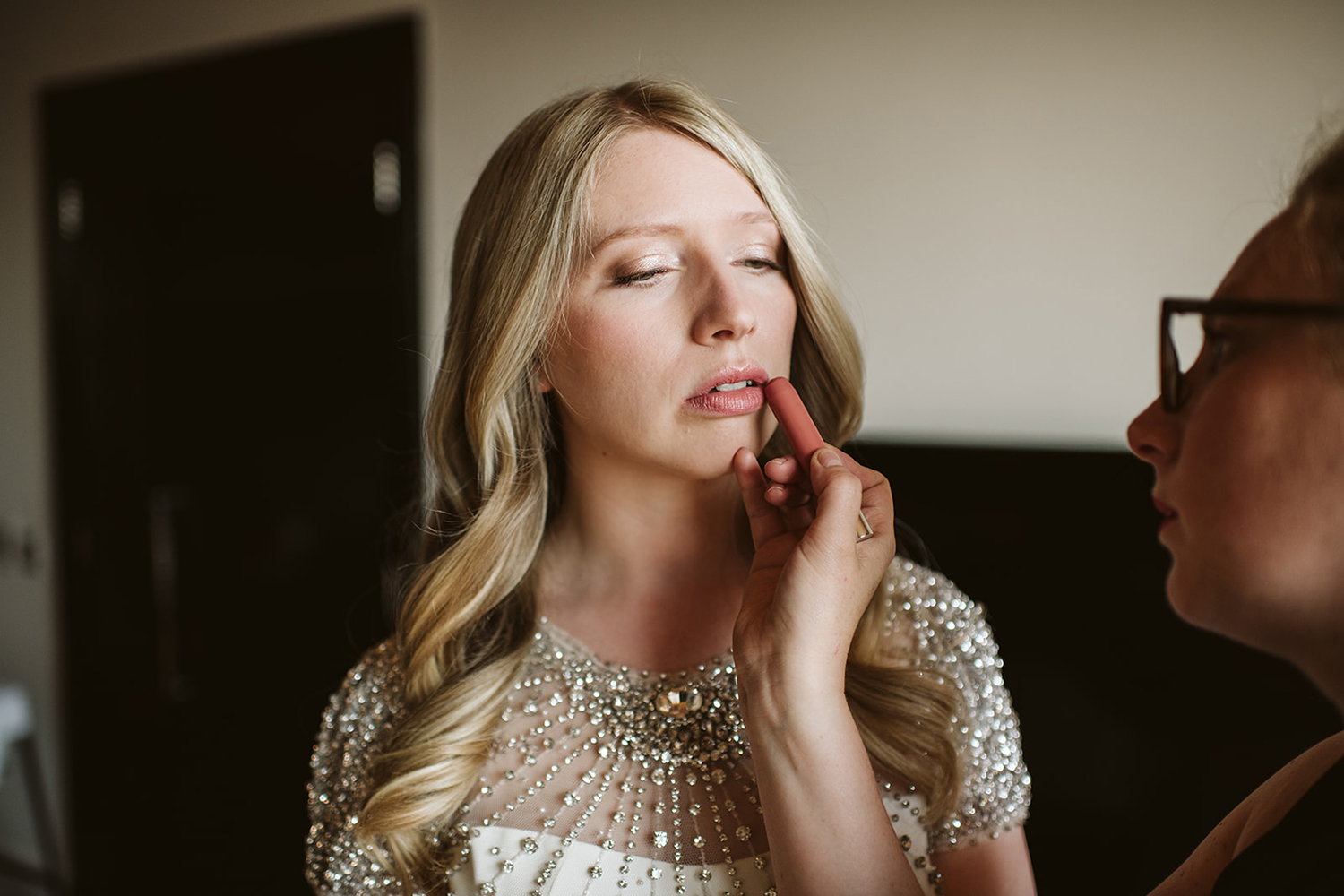 Laura Barrow is another of our faves. Based in London, Laura is quite rightly famed for her ability to create super polished flawless looks that look as good up close as they do in photographs. We love the fact that Laura always provides clients with a mini touch-up kit, giving you everything you need for the day and her blissfully calm nature is a real treat.
View Laura Barrow in our directory
3. Kristina Gasperas
Oooh, Kristina Gasperas, what a delight you are! Kristina is the makeup artist that everyone wishes they could work with. If there's anything you're worried about, Kristina is the woman you need. She's an award-winning makeup artist who's all about perfect, natural looks that you'll absolutely love. Kristina is also a real expert – whatever questions you have, she'll have the answer.
View Kristina Gasperas in our directory
4. Maxine Wilson
Another lady that we love is Maxine Wilson. Maxine absolutely adores weddings and being part of her clients' big days is always a treat – her enthusiasm and excitement is infectious! Covering London, the Home Counties and beyond, Maxine creates wow-factor looks that will still leave you feeling like yourself. For stunning bridal makeup that isn't visible or obvious, Maxine's your gal.
View Maxine Wilson in our directory
5. Amazing Face
(Image by Rebecca Goddard Photography)
Amazing Face, a team of talented makeup artists, believe that 'making brides look and feel beautiful is a wonderful thing'. Working right across the south of England, Amazing Face have a portfolio that includes Kylie Minogue, Queen Sofia of Spain and many more. They know just how to make you look, and feel, extra special on your big day and they're all about 'bridal beauty at its best… naturally'.
View Amazing Face in our directory
6. The Bridal Artists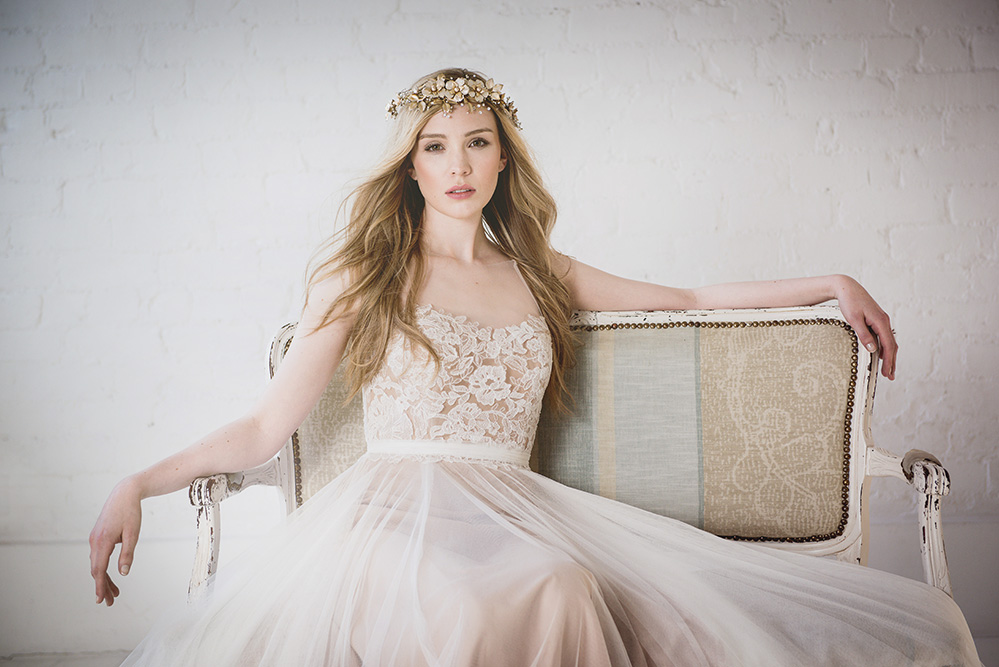 Travelling on up to the East Midlands and Nottingham now and we have to sing the praises of The Bridal Artists. Founded by award-winning makeup artist Jenni Hughes, The Bridal Artists' carefully chosen team actually works right across the UK and you'll be SO glad that they do. They'll spend lots of time with you before your day, creating a look that you love and they'll even help with dressing you before you head to your ceremony.
View The Bridal Artists in our directory
7. Claire Bowring
Now, it's time to welcome the utterly fab Claire Bowring to our rundown of brilliant makeup artists. Claire's aim is to make sure that you look beautiful and polished with an easy 'I just woke up looking this fabulous' style. If you're worried about feeling as if you're wearing a makeup mask to your own wedding, worry no more. Claire works to create 'skin finish' makeup that you, and the camera, will love.
View Claire Bowring in our directory
8. Catherine Bailey
It's true – we heart Catherine Bailey and we don't care who knows it. Covering London, Surrey and parts of Sussex, she's a lady who's in demand and rightly so. Catherine loves experimenting with looks for clients, testing and honing your look until you're absolutely head over heels with it. She's also a delight to work with and to be around – friendly, down to earth and downright charming, Catherine's a true treasure.
View Catherine Bailey in our directory
9. Beauty Infinity
We've said before that Katie and her team at Beauty Infinity are absolute God-sends and we stand by our words. Working on weddings across Hampshire and the surrounding areas, these wonderful women want to make you look ace and feel super confident on your wedding day. After the Beauty Infinity team have worked their magic on you, you'll be relaxed, radiant and ready for your special day.
View Beauty Infinity in our directory
10. Portraits Bridal
Portraits Bridal, the amazing Nadia and Zara, bring their brand of beautiful bespoke bridal looks to lucky clients right across London. They mix the latest products and techniques to create looks that have a truly timeless style and you'll be spoilt rotten with luxury products and oodles of personal attention. What more could you want?!
View Portraits Bridal in our directory
JOIN OUR DIRECTORY
Wedding professionals – please follow these instructions to join our Little Book wedding directory and become a member of our community of recommended suppliers. Six month listings cost just £150 inclusive of VAT. We also provide enhanced listings for increased visibility. We're excited to hear from you!