We are proud to promote brands and businesses in the wedding industry who are doing everything they can to reduce their environmental impact.
As the founder of this blog, this is deeply important to me. I feel a strong alignment to brands who recognise the urgent and immediate need for every human being on this planet to wake up and take action on the climate disaster (if you want to bring yourself up to speed on where we're at with our climate crisis, I implore you to read this book).
It's why I love supporting brands like Indiebride London , who, from the off, have been committed to a fully sustainable business model and producing ethical garments.
Indiebride London is holding a sample sale on Saturday 14th September between 2pm and 6pm at her London based atelier. For all you conscious brides out there, this is a most excellent opportunity to obtain an ethically produced bridal gown for a fraction of the usual fee.
We spoke with designer Miina to find out more….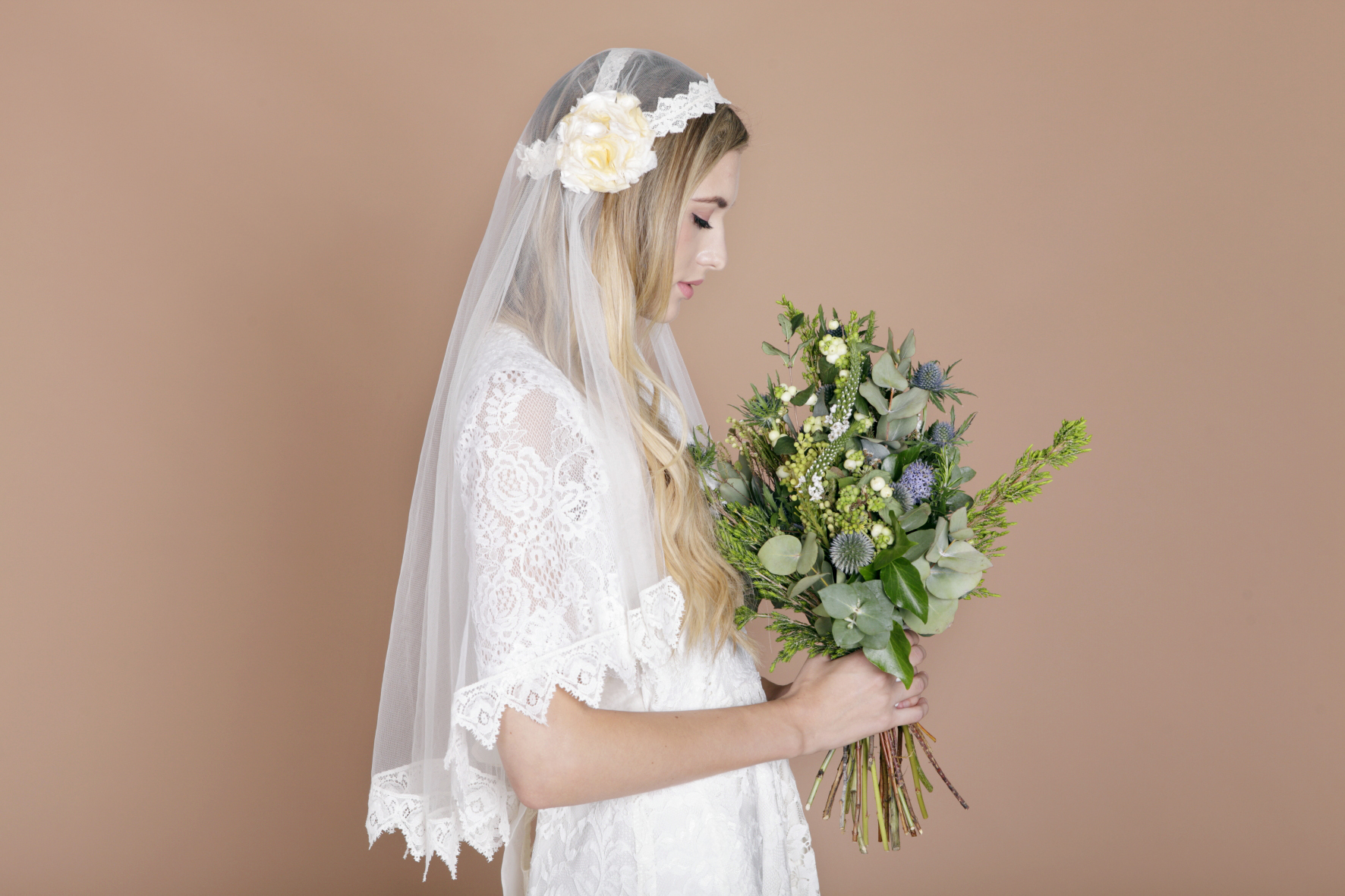 If you're unfamiliar with the Indiebride London label, let me tell you more because this independent bridal brand really is one that you need to know about. Focusing on luxurious, ethical and sustainable wedding dresses, Indiebride London gowns have a delicious unstructured, relaxed style that mixes boho and vintage styles in the most fabulous way. Think elegant silks, exquisite laces and an impeccable finish.
"During our sample sale we will be selling our samples of vairous styles, for a discounted price and we have tens of long dresses, short dresses, cover ups, veils, sashes and headdresses for sale. The long sample dresses are £200-600, short dresses £50-200 and accessories £10-50. The price depends on the condition of the item."
"The dresses in the sale are mostly size 10-12. In addition to tens of other dresses that we don't have on our website anymore, we will have the samples of even more dresses on sale and you'll find the full list of those designs at the end of this feature."
However, it's important to know that during sample sales, bridal boutiques operate in a slightly different way. For example, at Indiebride London, appointments are usually private so when you visit, you'll have the showroom all to yourself. However, in the sample sale, anyone can pop in, browse and try gowns on. It's unlikely that you'll have the boutique to yourself but if you're more excited about the potential savings than complete privacy, a sample sale is an unmissable opportunity, particularly if you're ready to buy:
"You can make great finds at a sample sale. It does help a little if you know what you want and have tried on a few wedding dresses before but even if you haven't or if you don't know what you're looking for, you might just find the dress for you with an affordable price tag."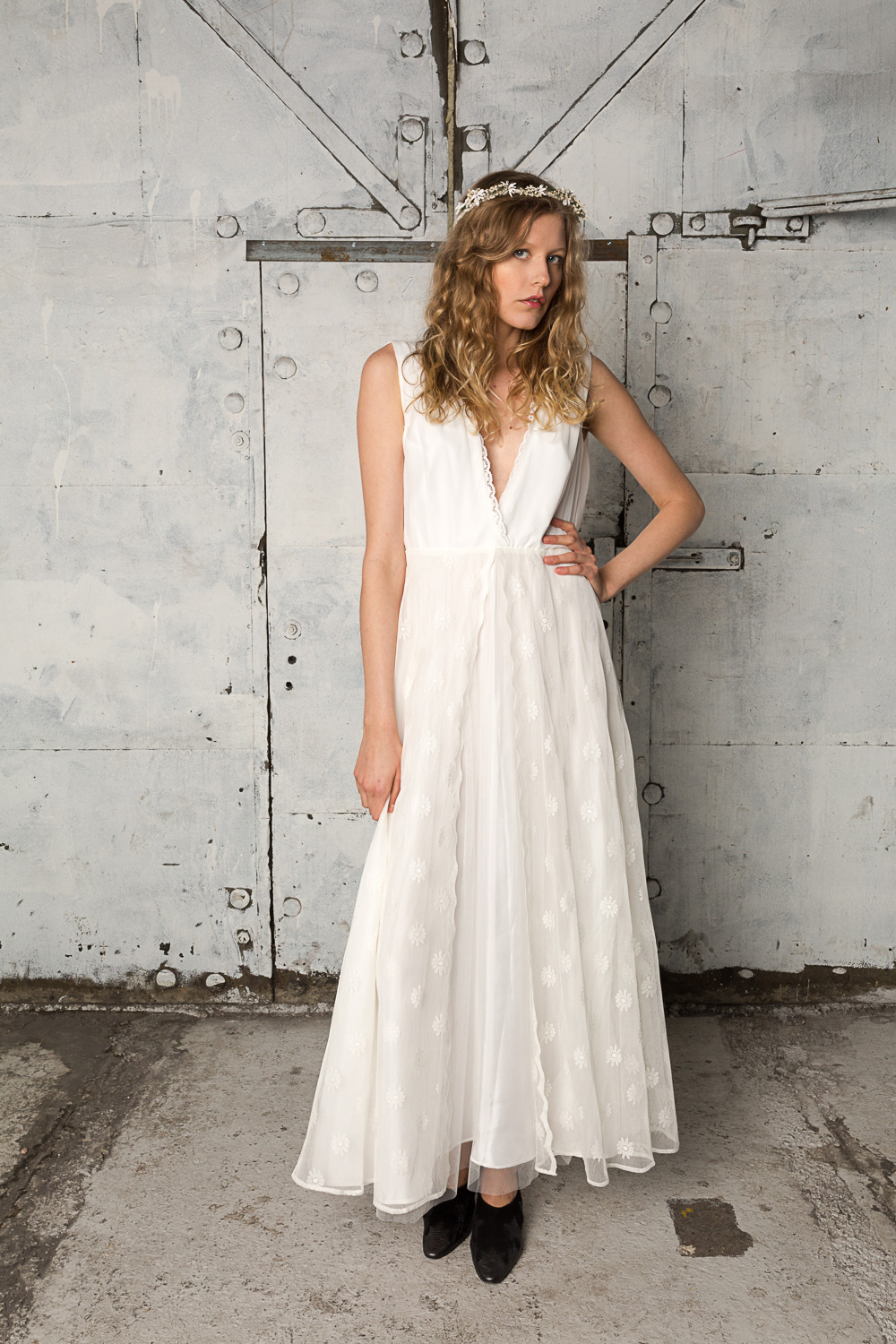 At the Indiebride London sample sale, you will need to pay for your dress in full (card payments only) but this does mean that if your gown doesn't need any alterations, you can take it away with you then and there. If you do need adjustments, you're able to pay in two installments and Indiebride London will make sure that your gown looks and feels fabulous.
"We can make alterations to the sample dresses to make them fit you perfectly. We can always make the dresses smaller and sometimes slightly bigger as well. We will schedule a private appointment if your dress needs altering to be able to concentrate on your dress only. It's important to know that alterations are billed on top of the sample sale price."
Finally, before you clear your diary for 14th September, here are Miina's tops tips if you want to really get the best from a sample sale:
Only bring one or two friends. It is good to have someone with you to give their opinion about the dresses and whether they suit you or not. I am always honest with my opinions, but I don't know you, unlike your friends and family. As nice as it would be to bring more people, our showroom is small and can't accommodate more than 15 people at a time.
Be prepared to wait for a while in the Cafe van Gogh, on the ground floor of the church that houses our showroom, if we happen to be busy when you arrive.
Be ready to buy as we can't reserve any samples.
The items in the sample sale are exactly that; samples. This means that some of them are not in a perfect condition anymore.
Inspect the gown that you are purchasing thoroughly. There are no refunds for sample items.
And, as always, preferably wear nude coloured underwear as that is the best colour for your wedding underwear.
Enjoy yourself at the sample sale and do let us know if you find your gown at Indiebride London – we'd love to hear more about your choice!
To find out more about Indiebride London, do take a look at the website. The sample sale will take place on Saturday 14th September 2-6pm at the London showroom, just 5 minutes from Oval tube station.
Amongst other designs, you'll also find these styles in the sale: Arabella, Claudia, Elizabeth, Estelle, Gloria, India, Jada, Jill, Mia, Phoebe, Rosie, Scarlette, Tilly, Trina, Alannah, Jess, Lila, Penny and Rochelle.
Love,
Tamryn x