Hello lovelies and happy Tuesday! I hope that you had the most lovely of bank holiday break and found some time to rest these past few days?
It's half term over here but we have a very busy week ahead none-the-less and we couldn't be happier. Immersing ourselves in the world of considered and exceptional bridal fashion design gives us life anyway, but especially when it's all about ethical wedding dresses and involves sustainable production and a genuinely desire to do better for the sake of our environment. Which is pretty much everything that independent London based bridal design label, Indiebride London , stands for.
Indiebride London is all about sustainable, ethical and organic designs that marry detail and clean silhouettes in the prettiest, most stylish and wearable way possible.
Just last month, we brought you the wonderful news that Miina, a former intern at Indiebride London, had become the new owner of this wonderful ethical and sustainable bridal fashion brand and now, it's time to get to know Miina in a little more detail.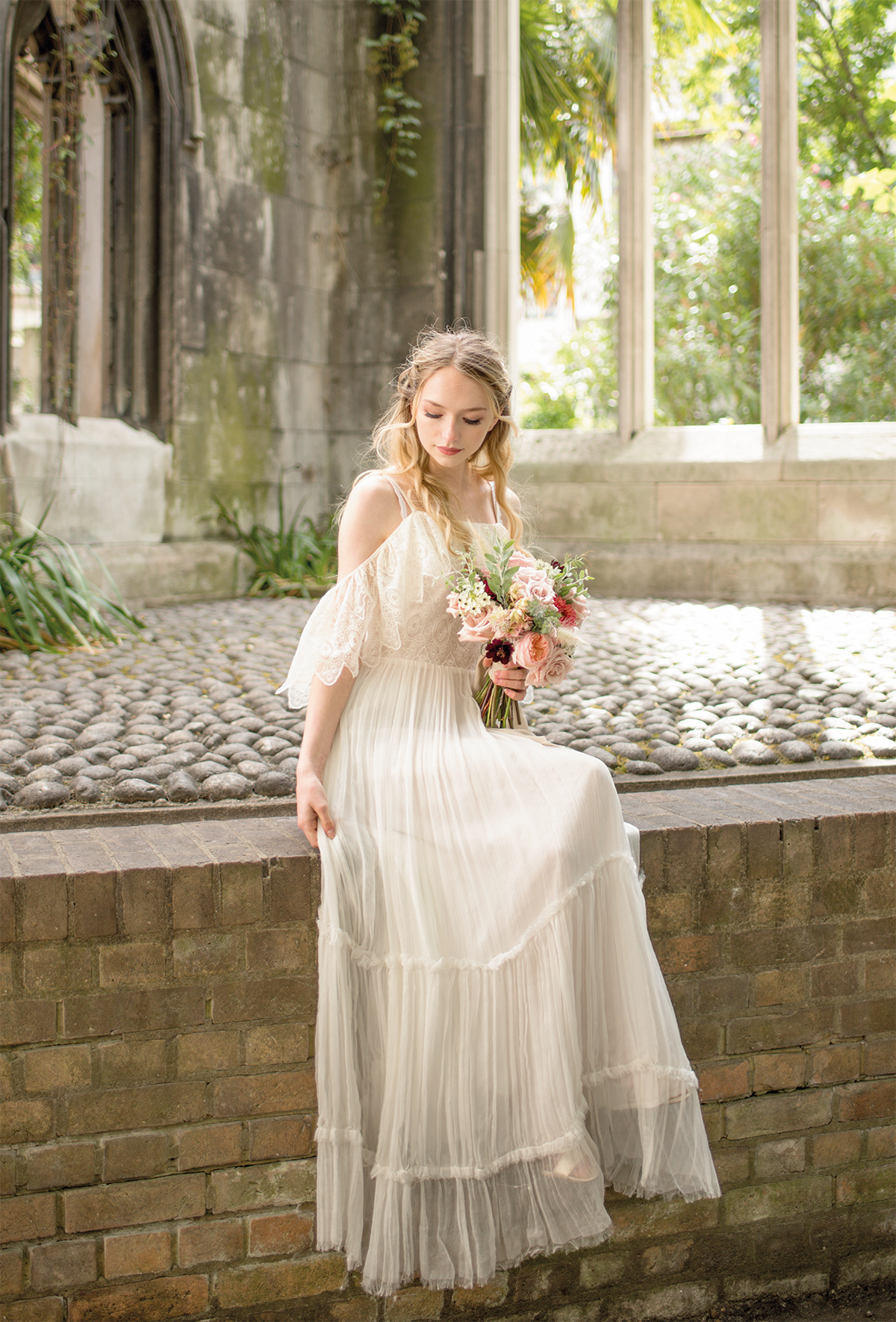 I started by asking Miina to tell us more about her journey from student to company director:
"I always wanted to be an entrepreneur, have the freedom and the responsibility to run my own clothing business. I never dreamt owning a bridal wear business but over the years I grew to love the industry when I got to be more involved, to meet the brides and see their happy faces, be part of their big journey to marry the love of their lives."
"I studied fashion and fashion manufacturing in Finland for about 6 years. In 2009 when I was studying in University I had to find a placement for an internship. Minna Hepburn, the owner of Minna was happy to take me on board and I completed a three-month internship for her. During this time, I helped making the beautiful womenswear and even helped at the London Fashion Week."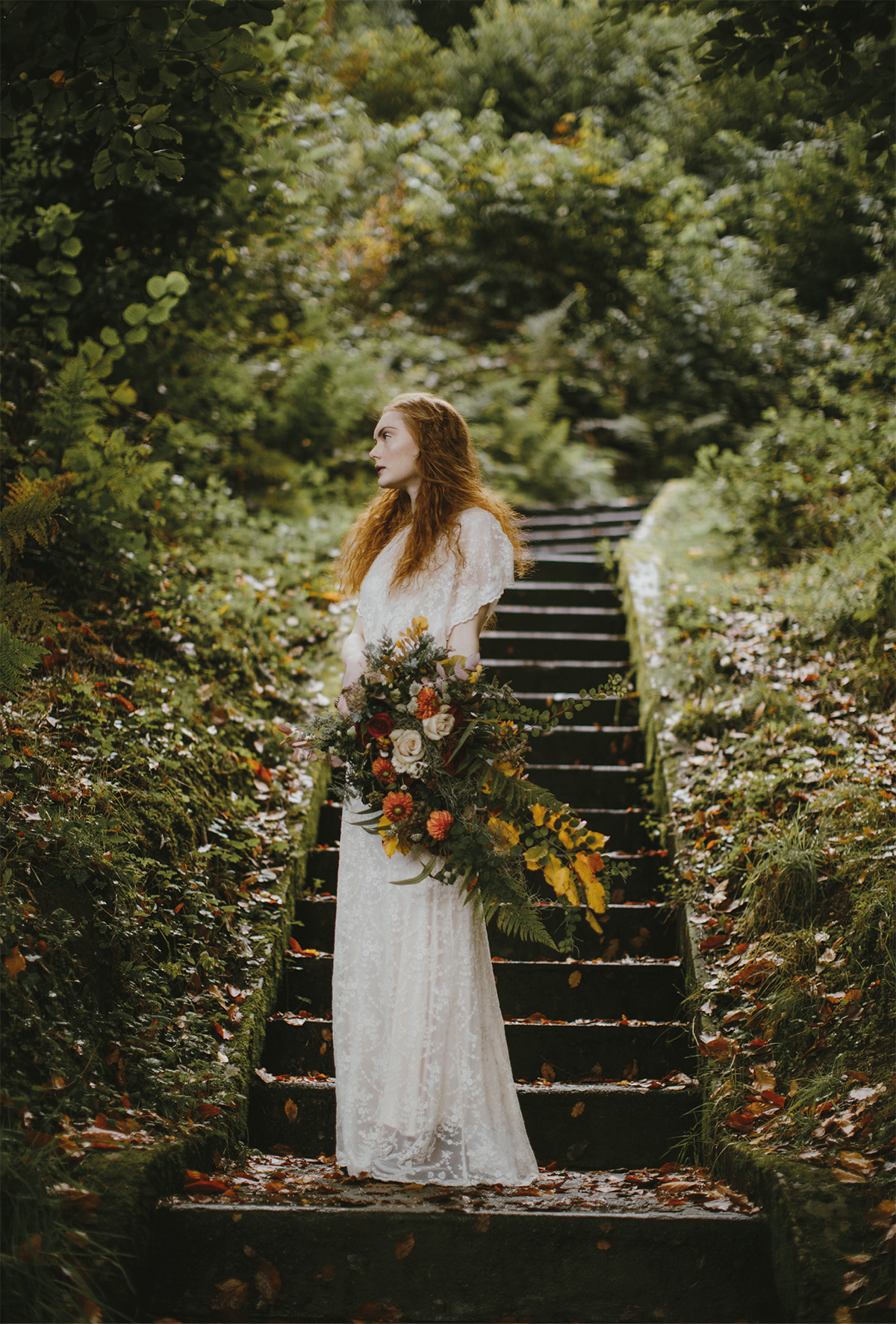 "I then went back to Finland to finish my studies but I kept in contact with Minna and moved back to London to work for the company in 2014. First, I worked as a seamstress making the wedding gowns and learning everything about the company. Then I moved forward to be the production/studio manager and earlier this year, I had the chance to take over the business."
The Indiebride London label is rooted in environmental consciousness – the business is run sustainably, Miina uses natural materials and fabrics that are made in the UK or in Europe and, most importantly, everyone involved in the production of the dresses is paid fairly.
Miina is also cutting waste by using off-cuts to make accessories and plastic packaging is being replaced with biodegradable versions. There's no denying the fact that Miina taking things forward:
"My background is in ready to wear and at University, for my thesis, I designed a zero-waste capsule collection for a Finnish clothing brand and started looking into the logistics of the clothing industry and I realised that the clothing industry is one of the most polluting industries in the world."
"I then started a sustainable womenswear brand that produced clothes made of pre- and post-consumer fabric waste. I see it as my responsibility as a supplier in the clothing industry to run my business as sustainably as I can. In the current state of the environment and climate, I believe this should apply to entrepreneurs in any industry."
"Now that I have recently taken over Indiebride London, I want to take the business in an even more sustainable direction. I want to do my best to offer dresses that have a beautiful story even before they are handed to the brides and after they're worn on the big day. I believe that the most important dress of your life can, and should, be made respecting both people and the environment."
"I believe part of being ethical is also to make your production process public and transparent. As soon as we launch our new collection, we will be adding the details of our materials on our website. Then you can see the composition and origin of the materials our dresses are made of."
Indiebride London's latest collection is a mixture of elegant silk gowns and laidback lace gown as well as short dresses for less formal weddings. As always, Miina has drawn inspiration from a huge range of styles, from vintage to boho and we love that Miina always wants the dress to feel as good as it looks. She wants styles that are not only gorgeous but also comfortable and easy to wear, whatever your body shape.
"I have two favourite dresses in the collection. One of them is the Maeve dress, that is one of our best sellers which is no wonder. Maeve is a loose-fitting lace dress with a silk slip. It is the perfect understated, yet gorgeous gown and super comfortable to wear. Naomi  is an elegant dress made of gorgeous crochet type of lace with a train and low back neckline. They are completely different styles and vibes but I love them both!"
Your Indiebride London experience starts at their fabulous London studio, based in a beautiful old church, complete with stained glass windows. In the pretty, cosy showroom, you can browse the dresses and chat to the team about your wedding plans. When you try on dresses, you can also make requests for changes and possible alterations but there's no hard-sell. Miina understands that you might need to have a think or you might need to try on dresses again before you're sure and she's always available via email or on the phone if you want to talk over your choice.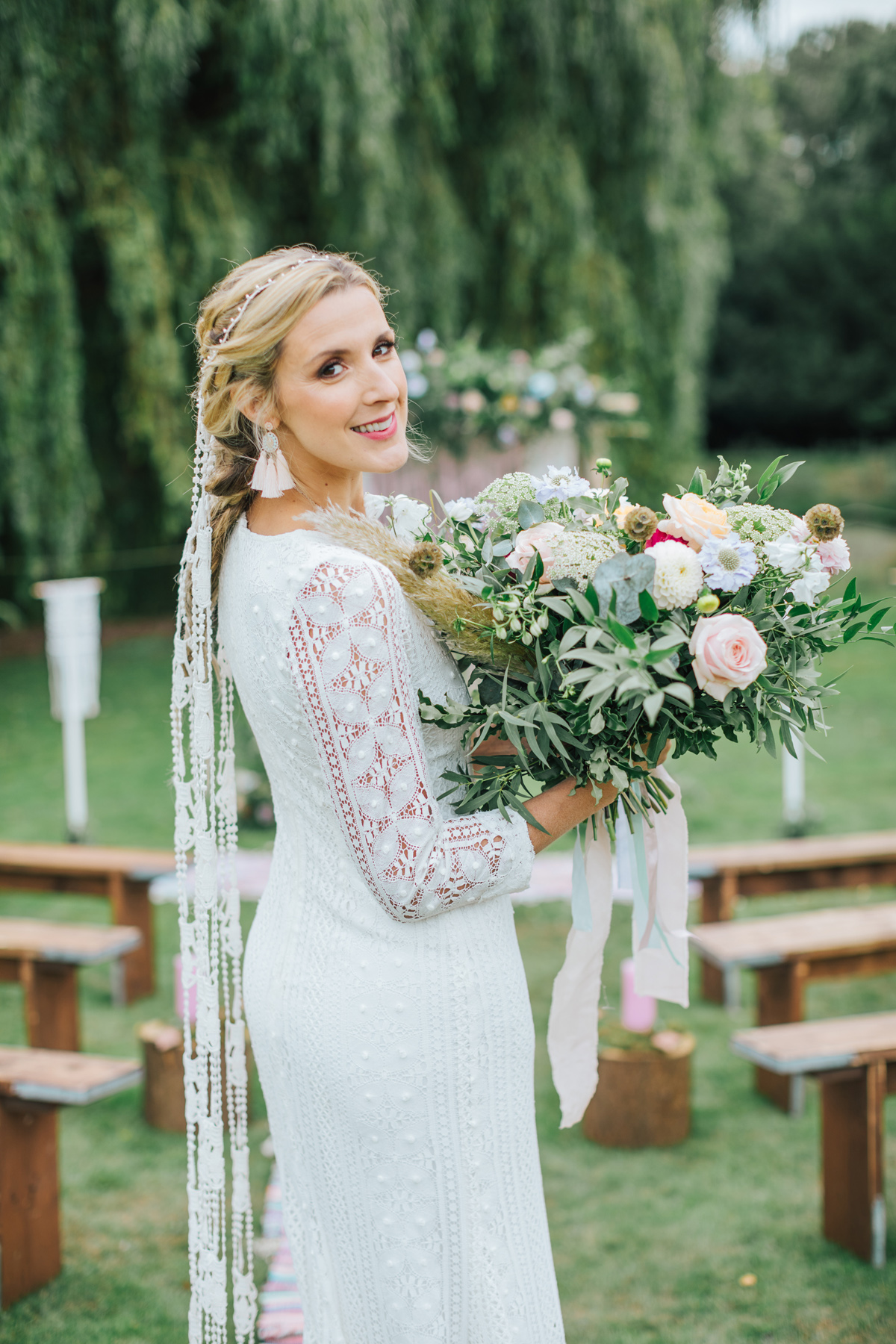 "We don't hold any stock so I make the dresses so that they're ready for each client's fitting date and then we work with the client to make sure the fit is absolutely perfect. Usually more fitted dresses and bespoke designs need a few more fittings than the loose-fitting, standard size and style dresses."
"We also offer alterations service to customise the dress styles. This is possible as we make the dresses ourselves. We can alter our existing styles to fit the customer's wishes and make bespoke dresses that the customer can design with me. I really enjoy making bespoke dresses and work out the style and materials with the bride."
It's clear that Miina loves her work and is super busy taking Indiebride London to the next level but, when she does have a little free time, it's all about relaxing:
"I work a lot and don't have much spare time. The little I have, I spend with my partner, our little Yorkshire terrier Stinky and our ball python Joey. We like to just hang out and watch a series or a documentary on Netflix or we take Stinky to Wanstead Flats and just enjoy the green surroundings."
"In the meantime, we're also planning our next trip to Finland and autumnal Lapland. We'll hike and camp and see all the autumn colours, breath the fresh air, drink from the wild streams and hopefully see some reindeer – I can't wait!"
A huge thank you to Miina for telling us more about Indiebride London and if you'd like to find out more about the collection or if you'd like to book an appointment at the South London showroom, do visit the website. Indiebride London dresses can also be shipped worldwide so do get in touch with Miina and the team for more details.
Love,
Annabel x