If you're dreaming of all things rural for your big day, then you'll need the perfect countryside wedding venue.
We have some of the finest, most beautiful country wedding venues  in our Little Book wedding directory and have handpicked some of our favourite locations for countryside celebrations for to enjoy. At the end of this article, you'll also find a helpful checklist of things to think about when you're booking your rural wedding venue. We hope you find this useful. Enjoy!
Perfect Countryside Wedding Venues
Whether you're looking for a restored barn, a house in the country or somewhere with unforgettable views across fields and meadows, the British countryside has it all.
1. Dewsall Court, Herefordshire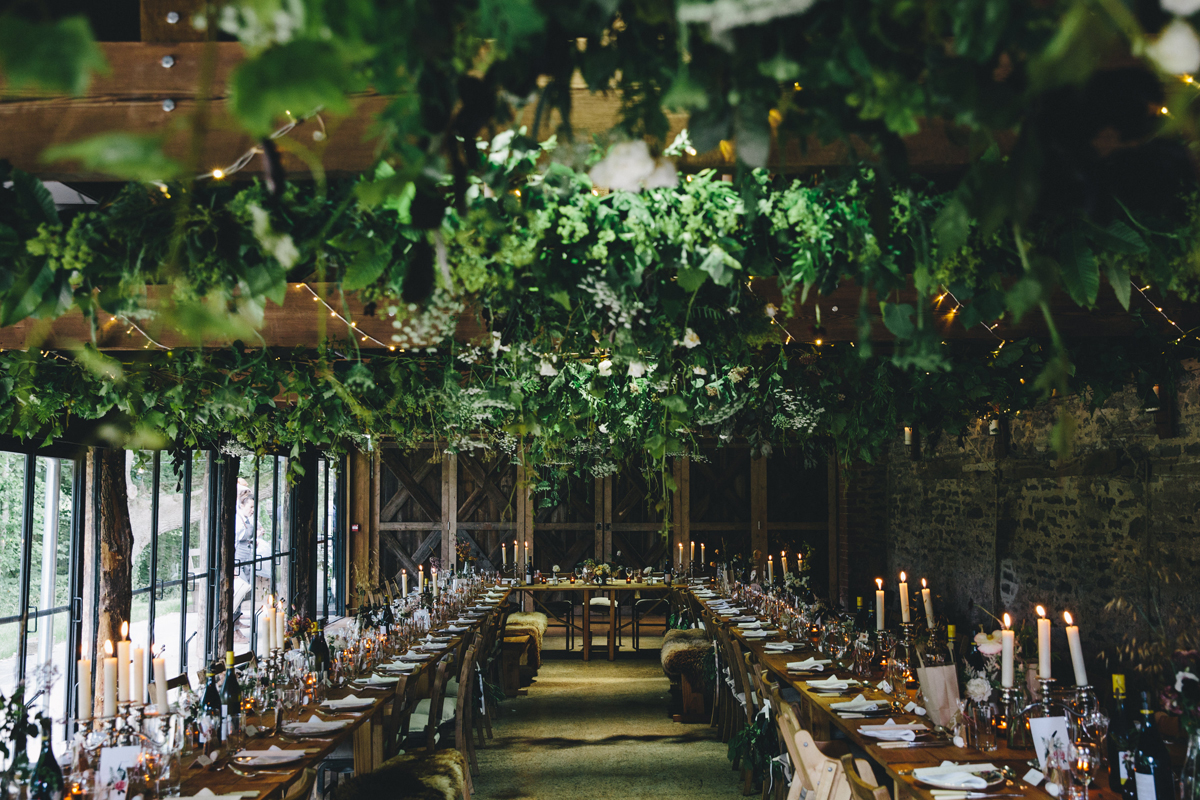 Dewsall Court in Herefordshire offers you absolutely everything you could possibly need for your rural wedding. You'll have exclusive use of 12 acres of grounds and there's a 17th century house and a gorgeous barn not to mention fabulous accommodation and even an ancient church. We love the fact Dewsall court doesn't offer packages, it's all about your wedding and a truly tailor-made service. (Image by The Twins Weddings)
View Dewsall Court on our Directory
2. Pennard House, Somerset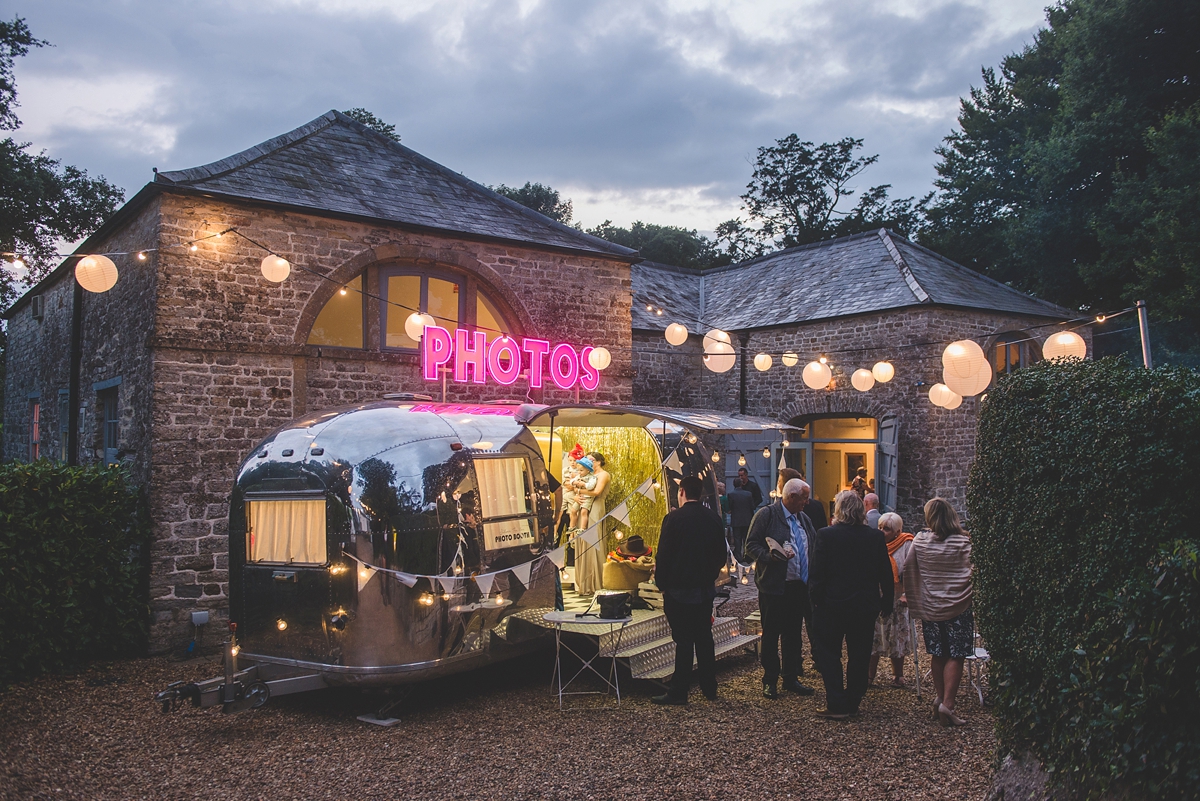 Pennard House is surrounded by the most beautiful Somerset countryside and you'll have it all to yourself. Wander the walled gardens, wildflower meadows and cider orchards and then take your vows outside in the stunning pavilion. Pennard House is elegant, romantic and absolutely perfect for warm and welcoming weddings. (Image by Dave Watts Photography)
View Pennard House on our Directory
3. Askham Hall, Cumbria
Askham Hall gives you the very best of Cumbria and it's perfect for cosy winter weddings or laidback summer celebrations. Luxurious and unpretentious, Askham Hall can offer you everything – a wedding barn, a medieval hall, private gardens, bedrooms, a spa and an outdoor pavilion all combine to create a venue that you might never want to leave. (Image by Melissa Beattie)
View Askham Hall on our Directory
4. Caswell House, The Cotswolds
Caswell House has been lovingly restored and it's now 'the jewel in the crown of Cotswold wedding venues'. Set deep in the Oxfordshire countryside, Caswell House has three beautifully restored barns, stylish accommodation and even a private space for those bridal preparations. We love the honey-coloured stone walls, the walled gardens, moat and ancient orchard. (Image supplied by the venue.)
View Caswell House on our Directory
5. Upton Barn & Walled Garden, Devon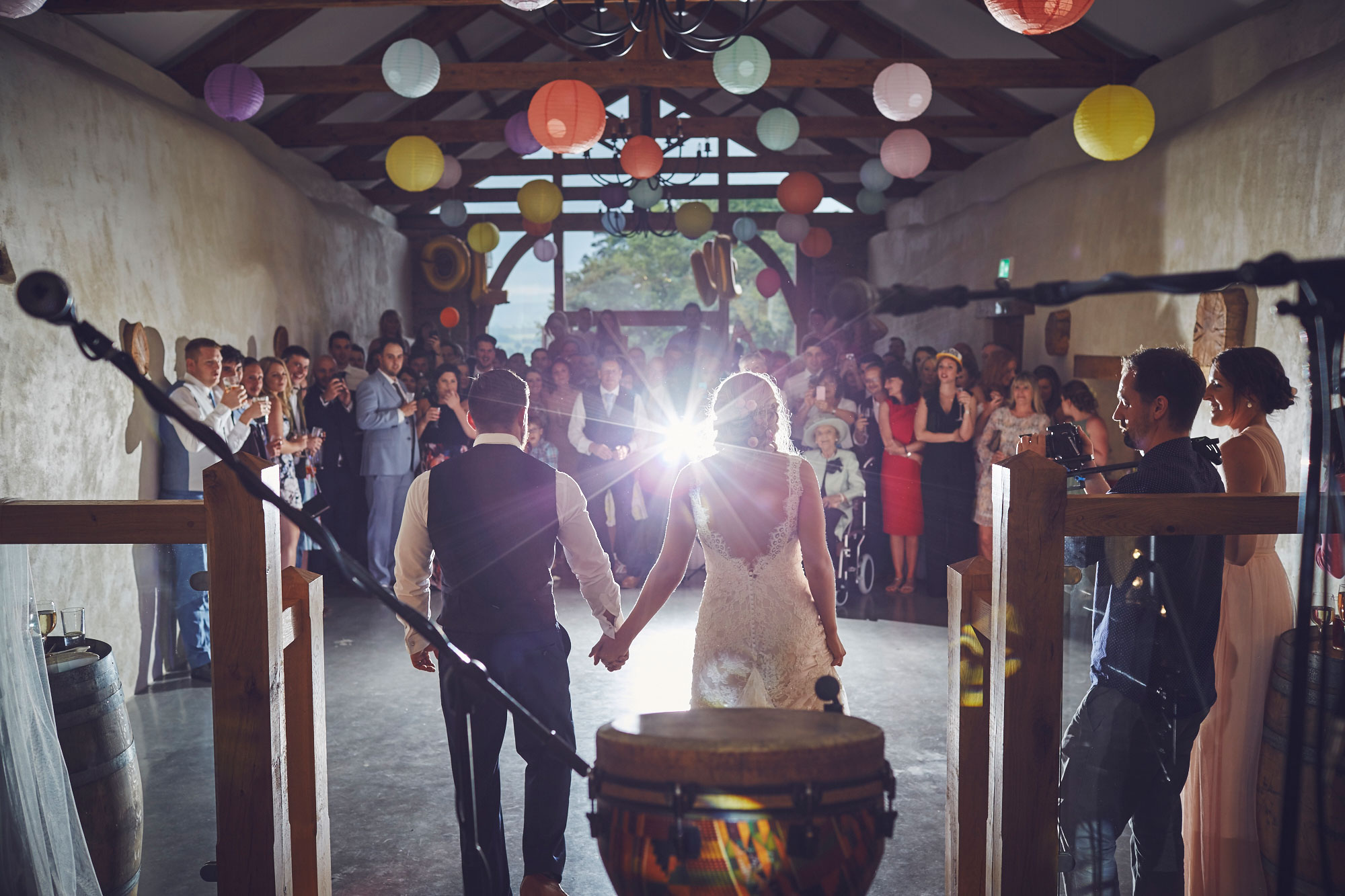 Upton Barn and Walled Garden in Devon is a truly unique setting for your big day. Magical views, beautiful landscaped grounds and floor-to-ceiling windows in the Stable Barn give you the chance to enjoy the countryside setting in any season. Think of toasting marshmallows over fire pits and relaxing in The Walled Garden with your guests under the stars. It's countryside bliss. (Image by Alex Toze Photography)
View Upton Barn Walled Garden on our Directory
6. Elmore Court, Gloucestershire
Elmore Court is one of a new generation of sustainable wedding venues. Not only can you enjoy amazing views across the Gloucestershire countryside and the River Severn but you'll also be blown away by 'Gillyflower', a brilliantly designed and incredibly clever space that's tucked behind the 750-year old Grade II listed House. Gillyflower gives you romance and clever details aplenty and it's the perfect place for a party. (Image by Rob Tarren Photography)
View Elmore Court on our Directory
7. Brickhouse Vineyard, Devon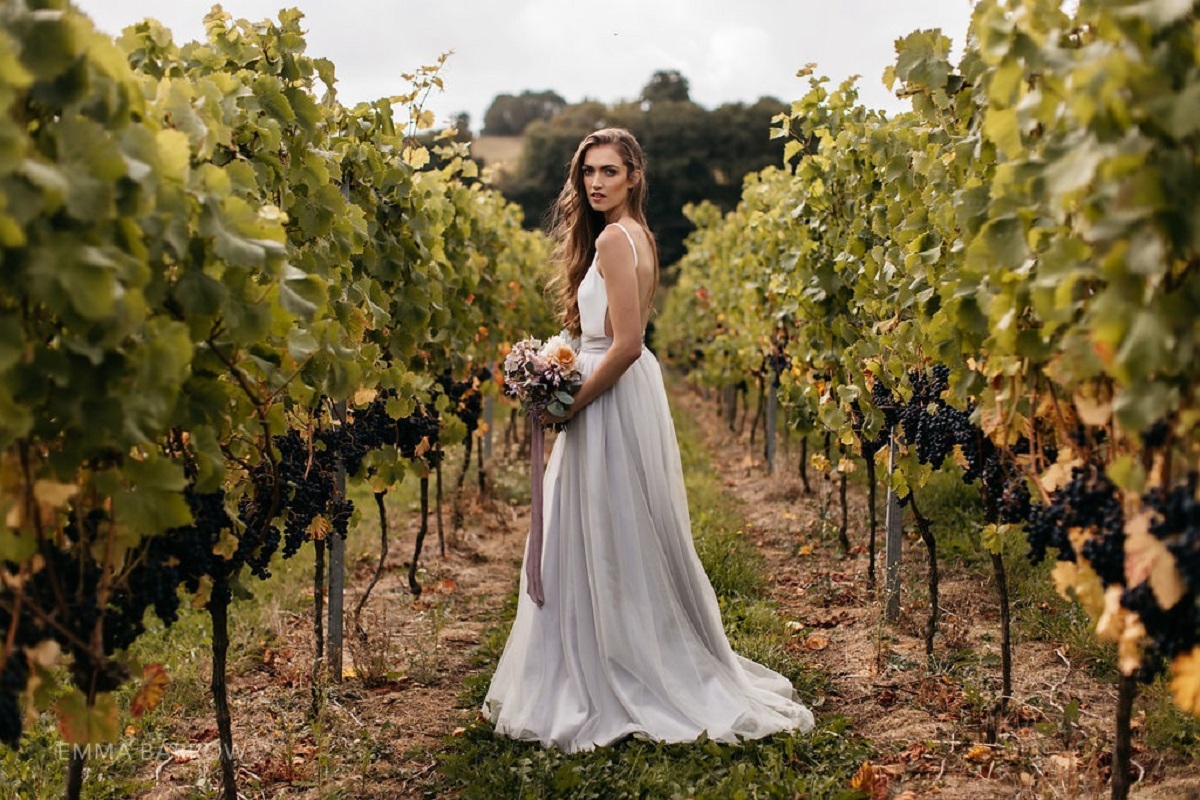 And finally, what could be a dreamier countryside setting than a vineyard? Brickhouse Vineyard sits in the rolling Devon Hills in 20 acres of fields and woodland. Take your vows in an 18th century roundhouse and then walk through the wildflower meadows and the vines themselves. Ideal for countryside elopements and intimate weddings, Brickhouse Vineyard offers you a truly personal experience. (Image supplied by the venue.)
View Brickhouse Vineyard on our Directory
And these are just some of the gems that you'll find in our Little Book – to view our entire collection of stunning wedding venues, just click here.
Things To Think About When Booking Your Countryside Wedding
Before you book your countryside wedding, there are a few important things to think about:
Accommodation – does your venue offer on-site accommodation and are there alternative places to stay nearby for guests who won't have a room on-site?
Travel – countryside wedding venues are dreamy when the weather is great but will your venue still be accessible if the elements conspire against you?
Space – make sure that the venue has 'the right' amount of space for your wedding. Not too big and not too small and, if there are a number of spaces that you can move through during the say, so much the better.
Priorities – what are you wedding venue priorities? Countryside venues can offer so much so knowing what your priorities are will help you narrow down your choices. Do you want a barn, the option for an outdoor ceremony or gorgeous gardens?
Comfort – you should always be comfortable at your wedding venue. Do the staff make you feel relaxed? Can you see yourself, your partner and all your friends and family enjoying themselves at the venue? Does it feel 'right'? Make sure that you love your wedding venue before you book!
JOIN OUR DIRECTORY
Wedding professionals – please follow these instructions to join our Little Book wedding directory and become a member of our community of recommended suppliers. Six month listings cost just £150 inclusive of VAT. We also provide enhanced listings for increased visibility. We're excited to hear from you!