As we enter the final countdown to our 2020 London show,  I'm keen to tell those of you maybe new to MOST CURIOUS, and/ or to Love My Dress, what the Most Curious Show is all about.
MOST CURIOUS is the wedding show for the style-savvy couple. It's a curated show with 140 exhibitors chosen by the team for their design and fashion-led outlook and products, with bespoke and artisanal approaches, to ensure creative and style-led couples can have a wedding day that truly reflects them.
There is also a wealth of inspirational installations created by exhibitors and the team themselves! Including an amazing 3 metres high foil selfie wall by Mariel Osborn, actually welded together by her! There will be incredible, staging, lighting and styling of the catwalk by Hire Love event design and wonderful fabric detailing by Boomting Bunting and rose florals by Bud Flora.
The catwalk shows are at 12.30pm and 2.30pm both days and are styled to perfection by visionary team member Luke Ewart Reene, this year with themes of Maximalism and Pearly Queens.
There is also a Friday launch party which couples can also attend with party vibes and first look at the show with the press, along with drinks by Sacred Gin made and served by our super stylish and on brand events bar Twenty Six. We will have Wedding Smashers on the decks, playing the party tunes! They will also be providing the music through out the weekend too.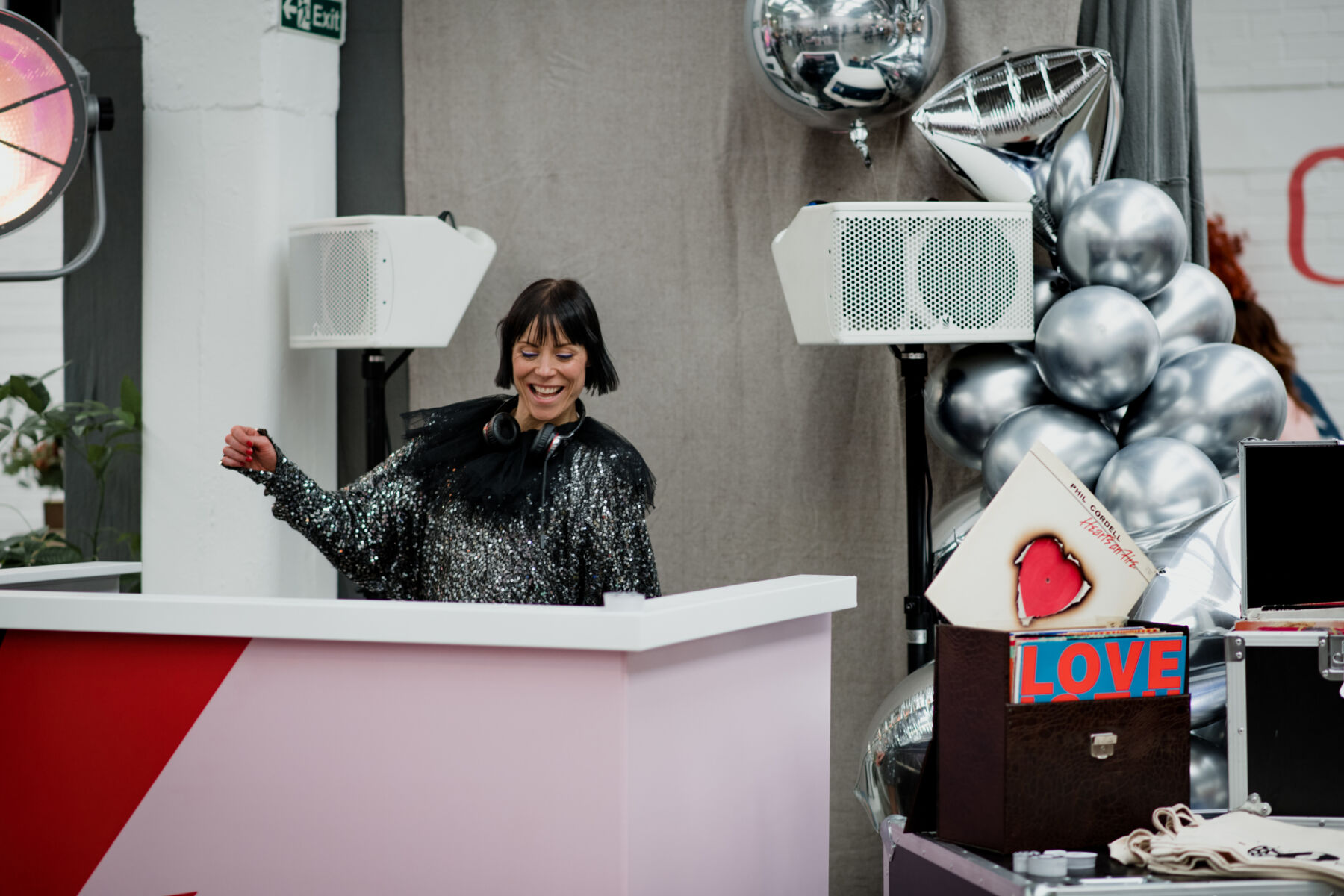 You can grab delicious treats, good coffee and lunches at the show with the FEAST foodhall with yummy vendors like Ruttle and Row, Humble Crumble, Planted and Oysterman Sam plus the famous Sacred Gin gin cocktails and bubbles from our brand new for 2020 Bar, Twenty Six.
Also in this area is up rebooted Workshop and Experiences area with an amazing programme of sessions to help you learn a chic DIY skill for your wedding.
Films by LMD Collective

+ Follow
This includes dried Flower Crown with Hazel Gardiner Flowers, sentimental embroidery with Ink & Thimble, Place name brush calligraphy with Calligraphy by Kiki and much more, have a look at the programme of wonders here!
You will get a delicious pink grapefruit Sacred Gin cocktail when you sit down to take part too! You can book workshops online.
Brand new for this year there are also the DEEPER LOVE PANEL TALKS on the stage, hosted by our Most Curious Ellie, of The Wedding Enthusiast.
The speakers include Sarah Powell, Charlotte Jacklin, Cherelle Joseph, Rachel Emma, Jenny Brewer, Jacqueline Colley, Tara Starlet, Fiona Russell, Sammy Aki and Peta Hunt. These incredible women will be talking us through modern wedding issues such as dealing with anxiety, sustainability, positivity in your planning and when it's time to step away from Pinterest.
Panel discussion members (give it a zoom-in!)
All the above for just £11.50!
There are special VIP tickets available advance online at £22.50 which include full access to the show, reserved seating for the catwalk, a complimentary cocktail, a pearl or crystal hair embellishment session with Portraits Bridal and a goody bag chock full of treats worth over £120, such as Awesome Merch badge pack, stationery from Papier, candles from Parkminster, cookies from Nevie Pie, a pocket mirror from Francis + Louise and a copy of Rock n Roll Bride magazine.
Look out for new collection launches and special show only discounts, offers, giveaways and competitions, such as Cristina Adami who will launch the Dancing Bride which is a tribute to the carefree music icons that often inspire her work. As well as her brand new Mini-Me Flower Girl dresses made with leftover from the bride dress, a symbol of her no waste policies!
Fantastic seamstress and dress designers Sewn Right will be giving away 200 goody pouches or customers who book a fitting in with them at the show, featuring lots of useful info, a mini sewing kit and Candy Kittens – of course! They will also be creating complimentary veils for any customer that has a bespoke gown made by them which they will receive in their first fitting at our studio. Wow!
Most of all it's mega good vibes, we hope it's space that you walk into and feel like – it's all gonna be ok! You are going to be Abel to have the wedding you really want and envisage. And not only that – it's gonna be dammmm good.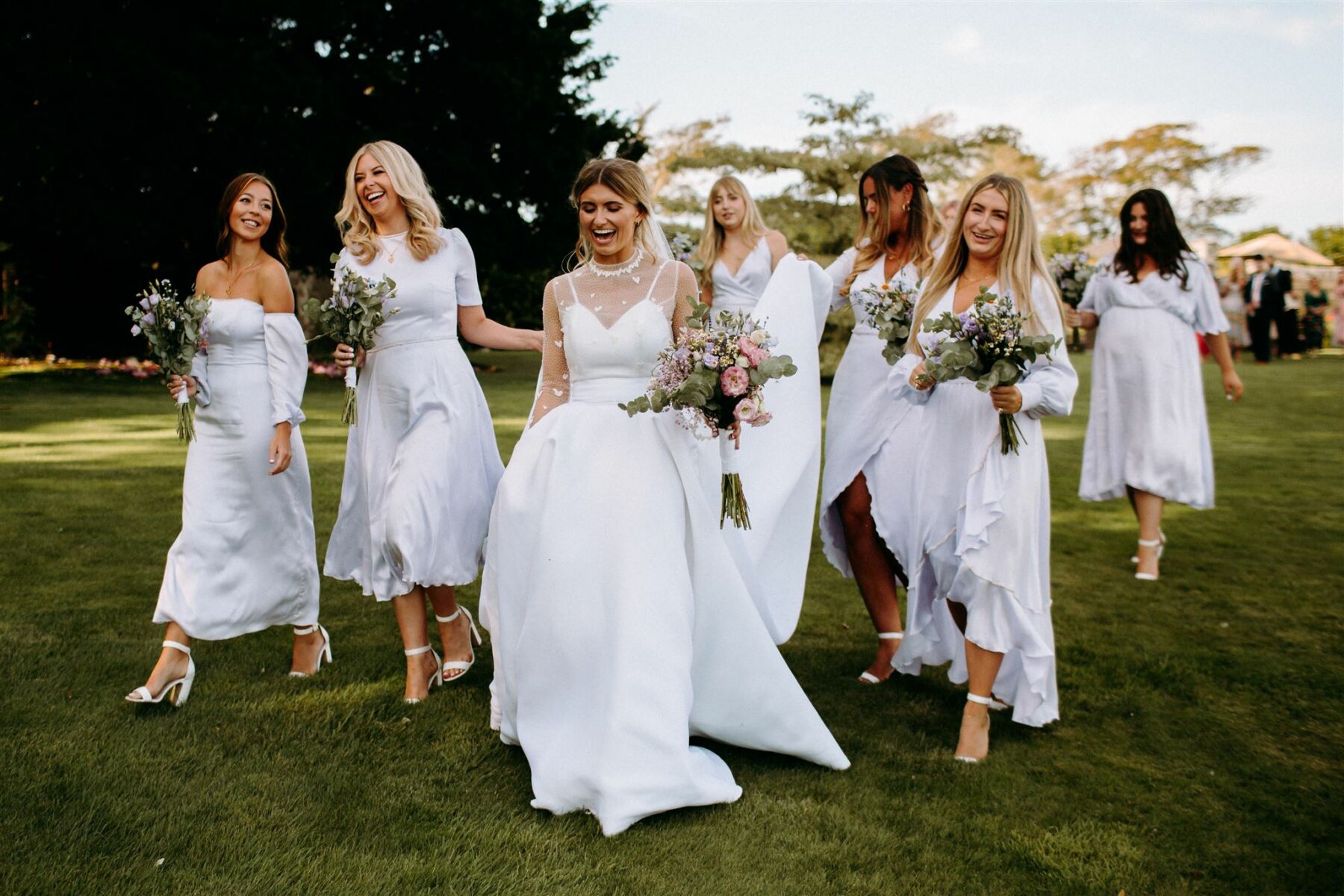 EDITORS NOTE: I want to hijack the end of this article, written by MOST CURIOUS founder, Becky Hoh-Hale, to tell you how incredible Becky, and the show she has created, truly is. Whilst there are many amazing creative talents working in the British wedding industry, there are just a handful of people I consider true visionaries, and Becky is 100% one of them. She has the most exceptional creative mind and is constantly pushing to both innovate and support those innovating. If it weren't for people like Becky, the wedding industry would absolutely not have evolved like it has in a creative and innovative sense, over the past 10 years. This, I guarantee you.
Whilst she is influenced by so much around her (fashion, art, politics, history, modern culture, family, music, weddings!), she does everything to the bang of her own drum, making her an original, trend-setting taste maker. She is founder of the original (and best, if I do say so, by a billion miles) modern, contemporary wedding show here in the UK, which has an added layer of excellence for the fact it has maintained it's complete independence (no corporate buy-outs here, just pure organic growth as a result of lots of love, energy and passion poured into this ever-evolving project by Becky and her team). Others have been inspired by Becky and followed in her footsteps, but Becky continues tirelessly to maintain her cutting edge and ensure her show retains its conceptual and original vibe and outlook.
As each year passes, I get more and more excited to work with Becky – she seems like one of those fine wines that improves with a little age (sorry Becky! – feeling a touch brain dead this evening and it's the only way I can describe it). Becky's passion for supporting independent businesses and providing a platform to showcase new/young talent inspires me endlessly and is something that I too feel very passionately about. We share all the same business and life values and so our working partnership feels like a match made in heaven.
I don't mean to gush, but I'm DEAD PROUD of what Becky has achieved through her MOST CURIOUS brand of shows (made all the most possible thanks to her expanding and incredible support team, I hasten to add). Last year's show was the most cracking event. I thrive anyway on being surrounded by creative souls, but for me, this was one of 2019's most fun, enjoyable and memorable moments; the show was so slickly organised and executed, the vibe throughout was one of a huge family that really cared for one another and all the guests visiting it's house and it was just one thoroughly enjoyable occasion. I wrote these words in the days that followed the event.
Do yourselves a favour, order yourself a digital ticket online here, or show up on the day and pay at the door – then come and seek me out to say hello. I'll probs be waring tulle and polka dots and walking around taking a billion images on my fancy schmancy new iPhone. I would LOVE to say hello – please don't be shy! One of the greatest pleasures of this job is meeting the people I write for IRL.
And Becky – thank you lovely, for the incredible opportunity to work with you and your team and for making me feel such a welcome and valued member of the MOST CURIOUS family.
Lottsa love, Annabel xxx