Evening all! Thank you for waiting for us to share something a little lovely with you today. We did have our day all scheduled out but Friday had other ideas.
This one is for all you brides still making wedding plans in lockdown – this is the very lovely Victoria and her love Drew, who tired the knot on 1st June 2019 at Norwich Cathedral. Victoria looked sensational in her Jessica Bennett Bespoke gown – a one-shouldered, modern asymmetrical design with pockets – and these photographs by Camilla Andrea beautifully capture the effortless, stylish nature of this day.
Camilla Andrea Photography

+ Follow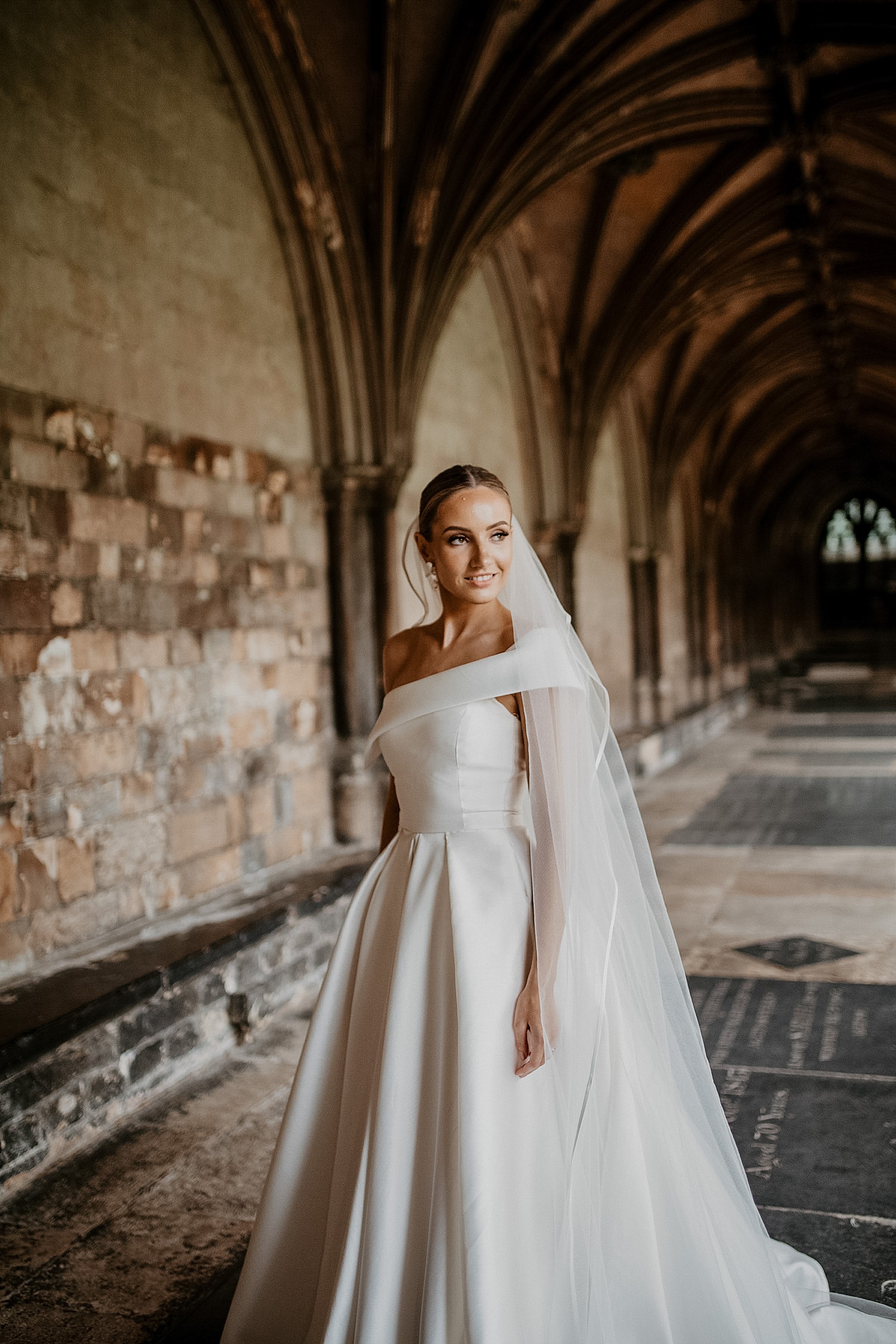 "We drew our biggest inspirations from colour. Our prominent colours were white, green and earthy tones. We used a lot of dried flowers and grass that was inspired by and designed to emphasise the colour of Cathedral stone."
"The colours felt fresh and timeless which was always our aim. What's more, the green was a subtle nod to Andy's Irish heritage and family."
We need to talk about Victoria's sensational dress – an absolute couture masterpiece by Liverpool based designer, Jessica Bennett.
"Jessica and her mum are incredibly warm people who instantly made me feel like a million dollars and that's without trying on their stunning dresses. The gorgeous studio is the perfect setting to try their exceptionally made designs."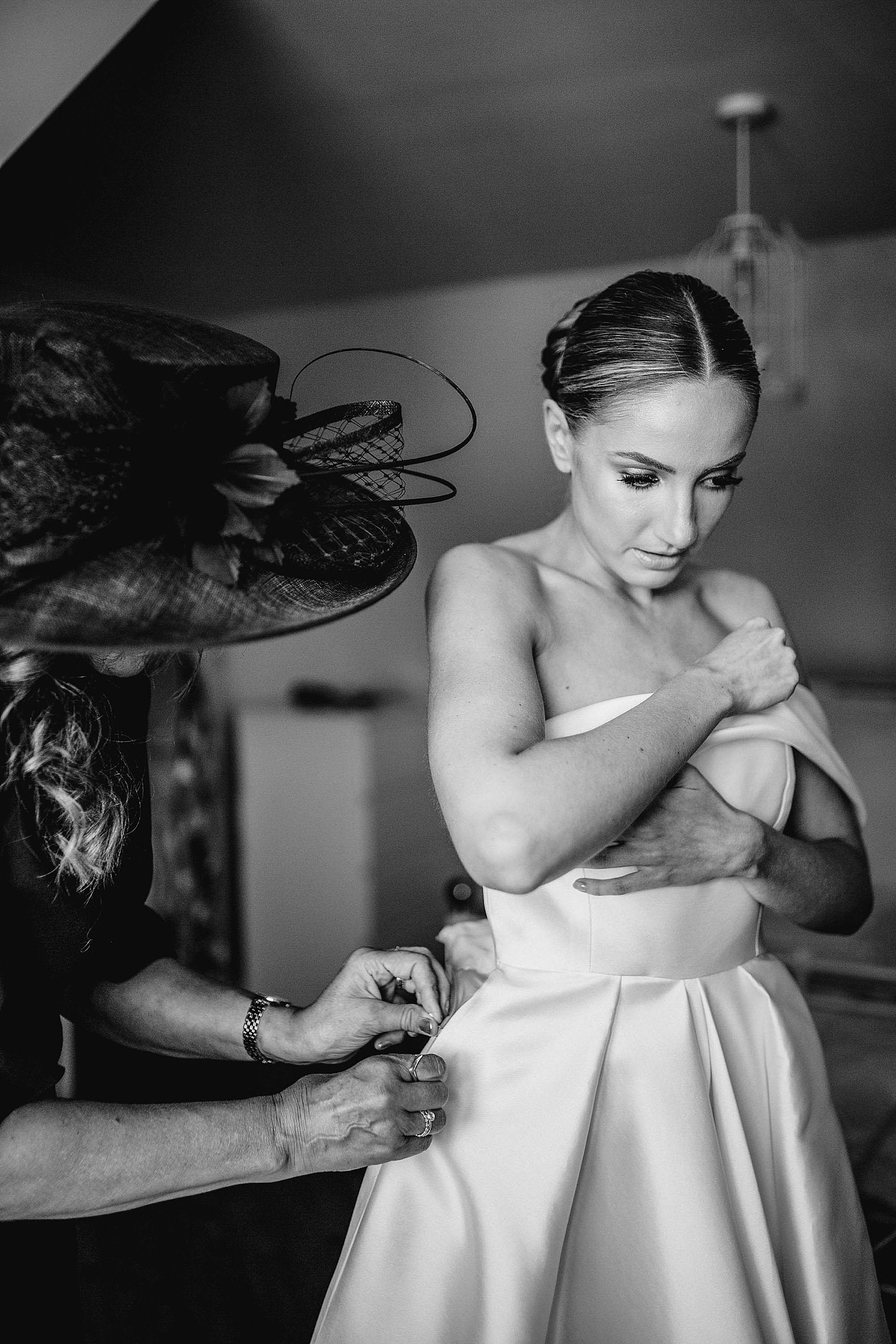 Every piece of their collection is gorgeous but I had seen this dress on their Instagram and instantly feel in love. So much so, I travelled to Liverpool for the initial visit and every fitting."
"I left Jessica and her mum with two dresses of my dreams and felt like I had made two lovely friends."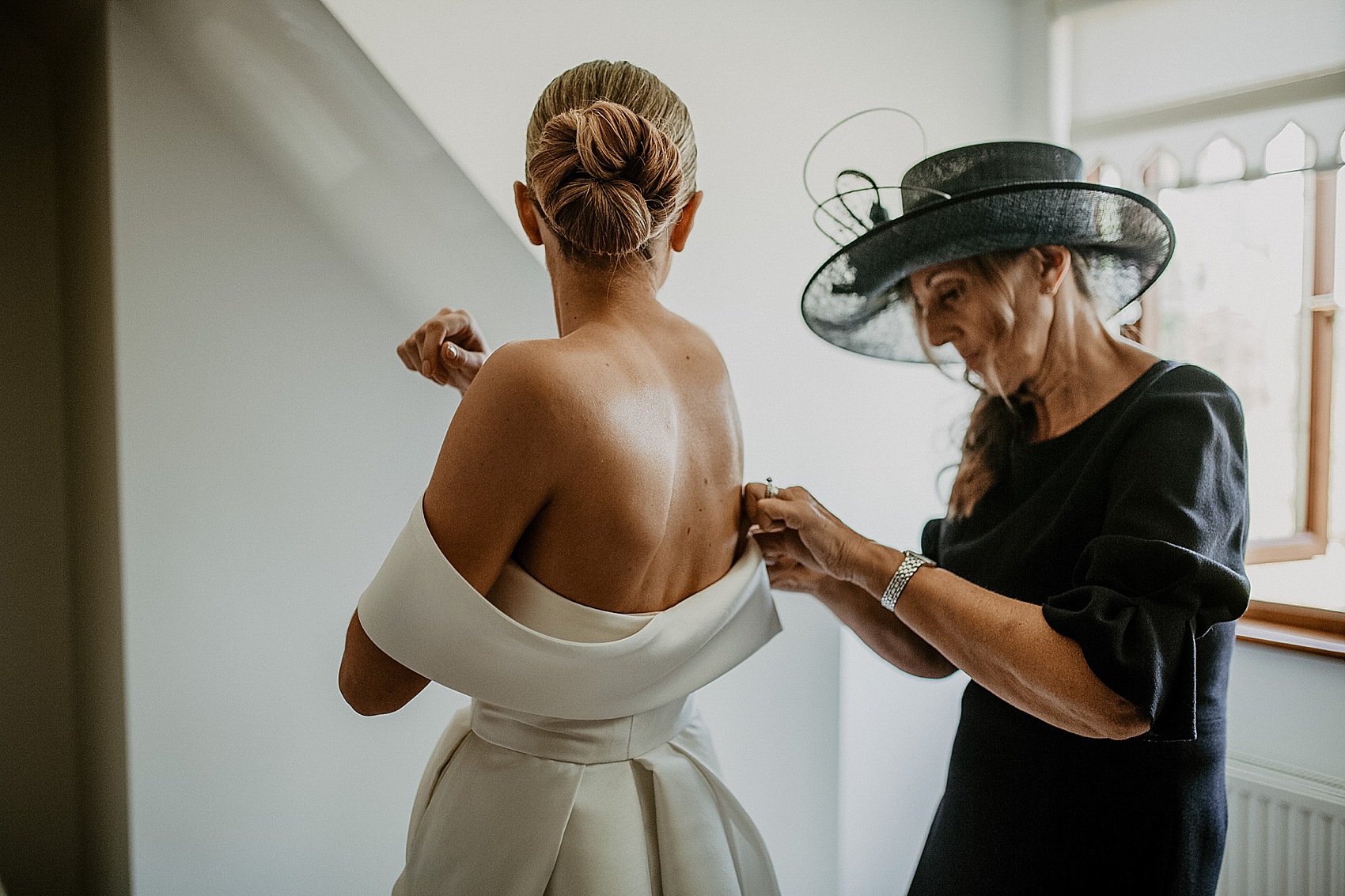 "My day dress was timeless. Very sleek, simplistic but has enough drama to it. I honestly feel like that dress was made for me. I had it saved in my images for months and after having no luck I was scrolling through images for inspiration and found this dress again."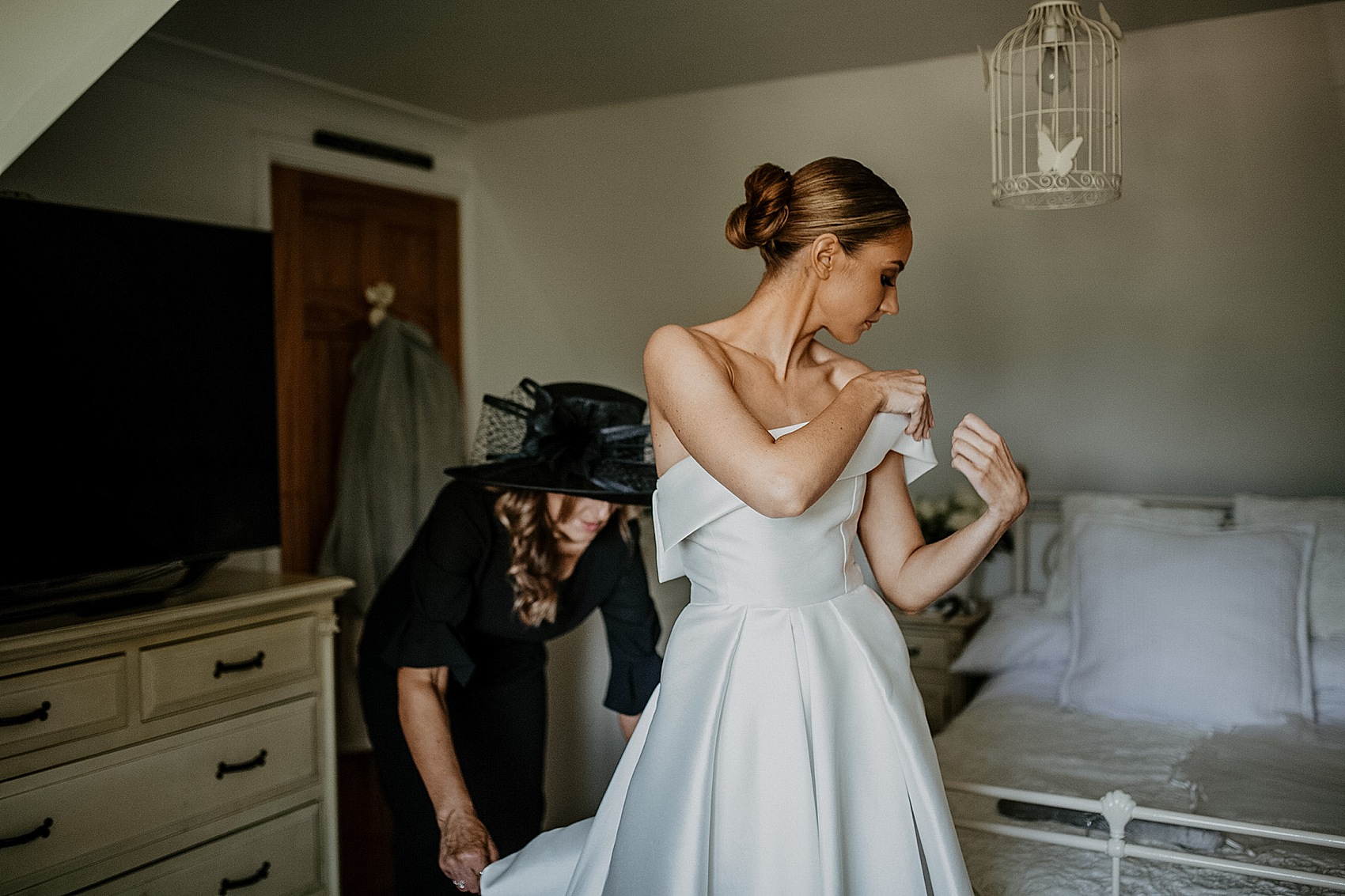 "It was the perfect balance between bridal elegance and high fashion. This goes for my evening dress as well."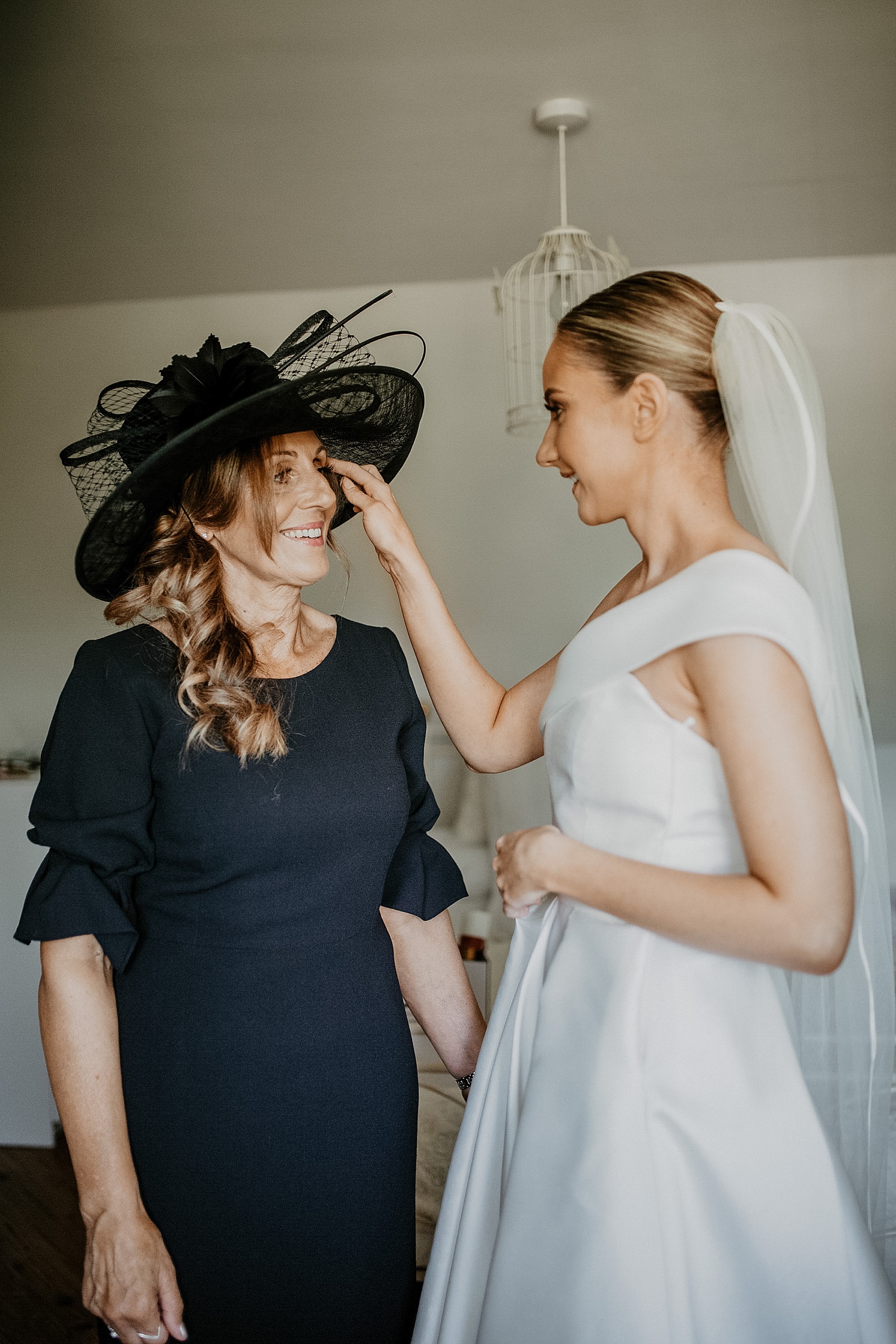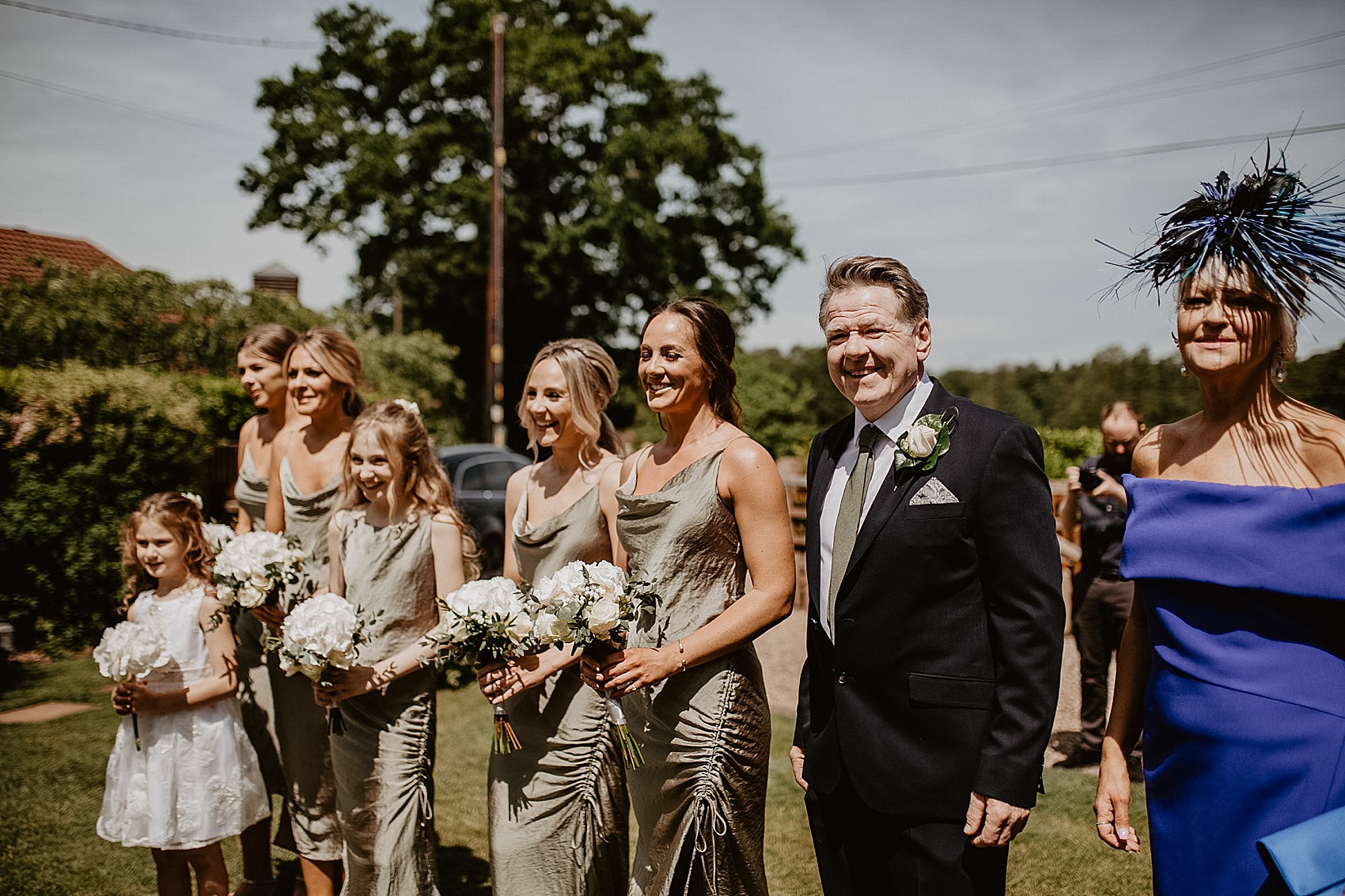 The bride applied a spritz of Wild Bluebell by Jo Malone as her scent.
"Drew also wears Jo Malone so we complemented each other. We also had Jo Malone candles scattered around the church and evening venue.  These were also great gifts to remind our mums of our special day."
"My makeup artist was Stacey Lacey . Wow, I am so glad I found her – research pays off. One of the main things I wanted to be perfect and she exceeded my expectations."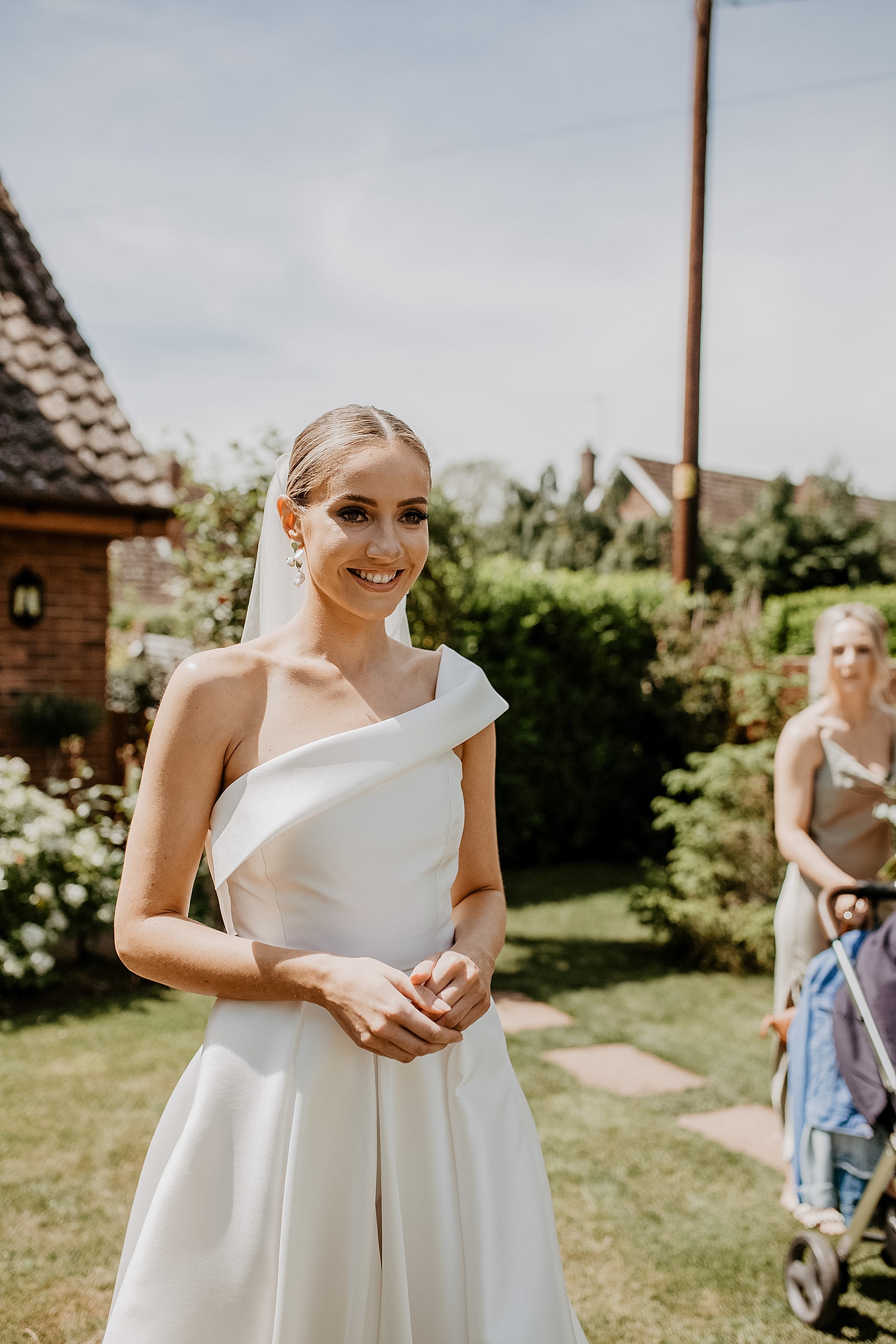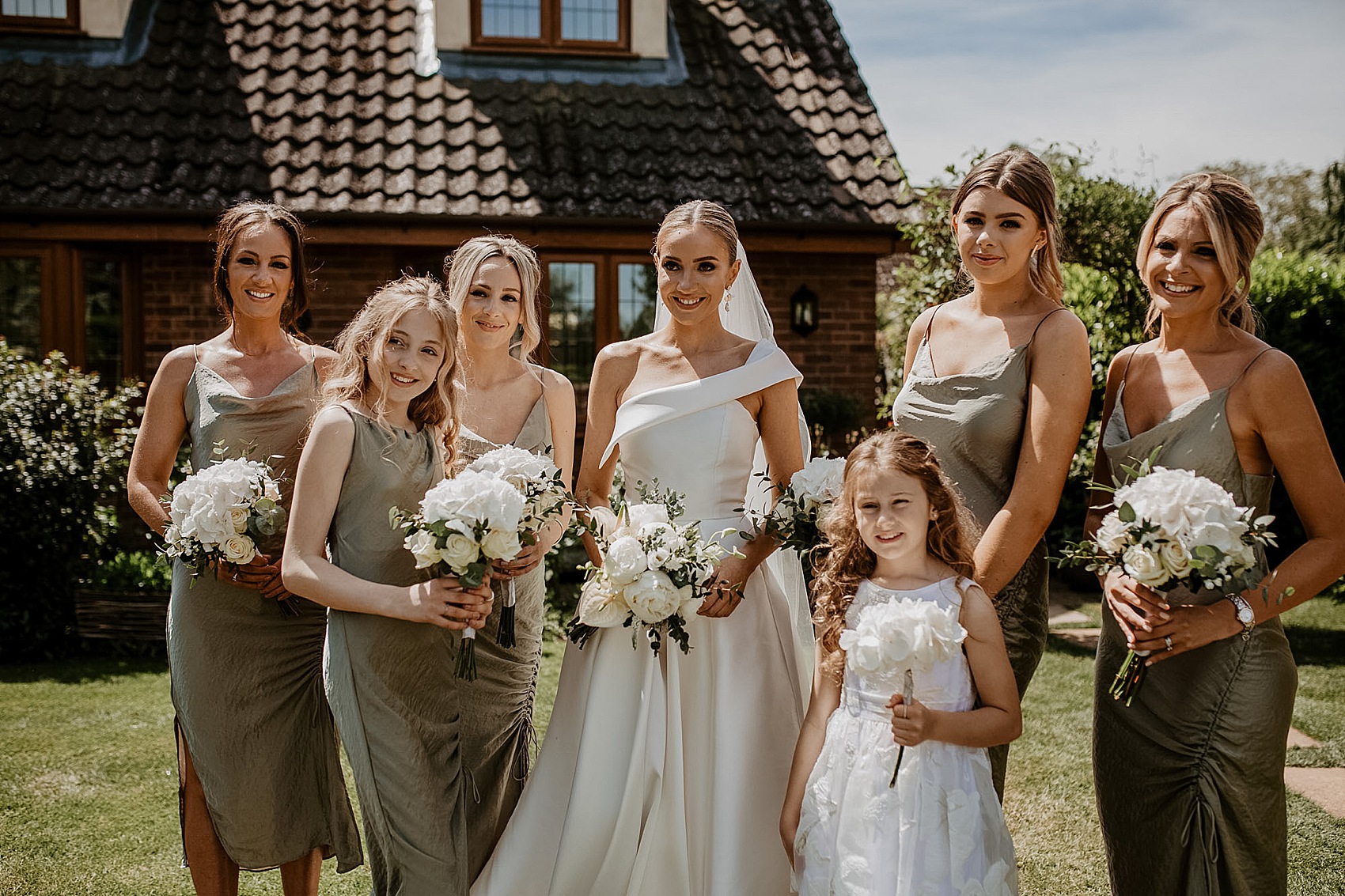 The bride's own talented mum, Debbie, of Constance Webster florists in Norwich, provided all the floral decor.
"It was so special to work with my mum and she created the exact image I had for everything. I still cannot get over my bouquet. The year leading up to the wedding consisted of dried flowers filling the garage and trips to pick wild greenery to dry."
"I love flowers and was so fortunate to be able to pick the finer details of all arrangements. They really were one of the highlights of the day."
"Drew and I met at work and instantly wanted to know each other. He took me away to The Cotswolds for a long weekend break. We stayed in an old Courthouse that was filled with our journey in photos."
"He had written on the back of every single one; from the spot that he first saw me, to renovating our home to the last image of where we were staying for the weekend. It was just us. So intimate. Just how I had dreamed. Were engaged for a year and a half."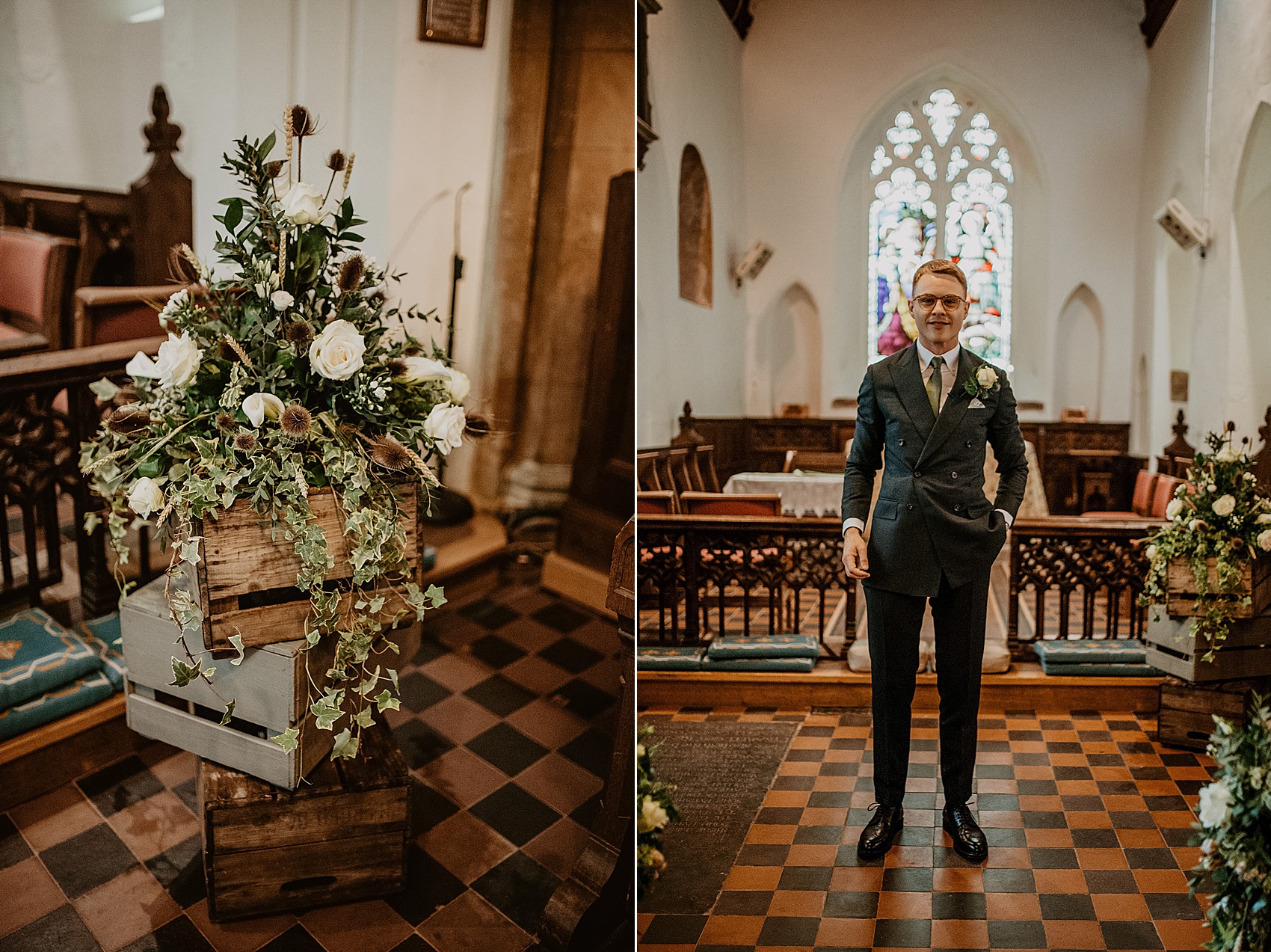 "We've lived together in Norwich City centre for six years and we can see the Cathedral spire from our window so it feels like we've been looking at our venue for all that time. Now we get to look at it everyday so it felt like a very personal venue."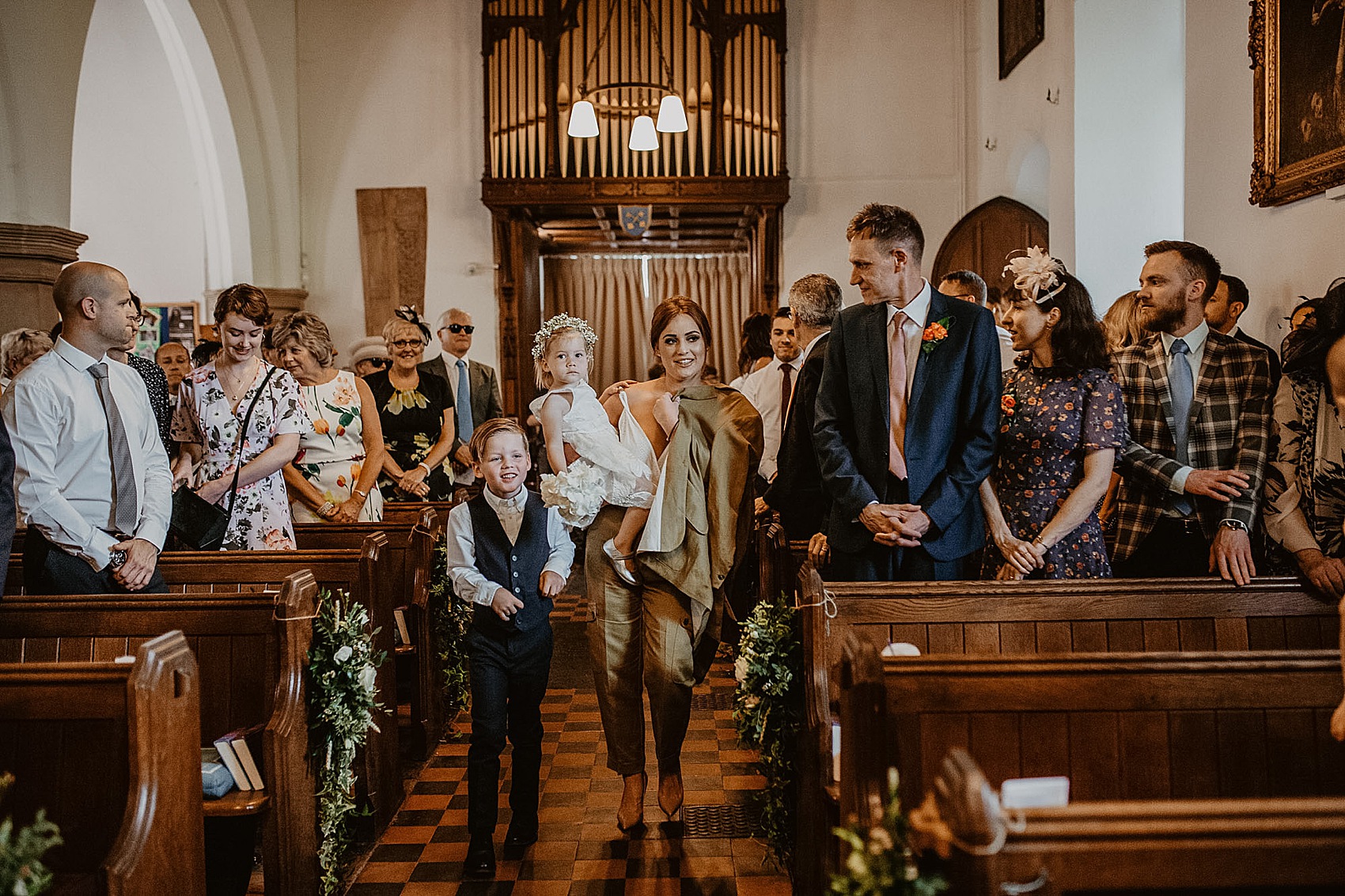 "The Cathedral itself is steeped in history and symbolic of the city we love and, where we have lived our lives together for so many years."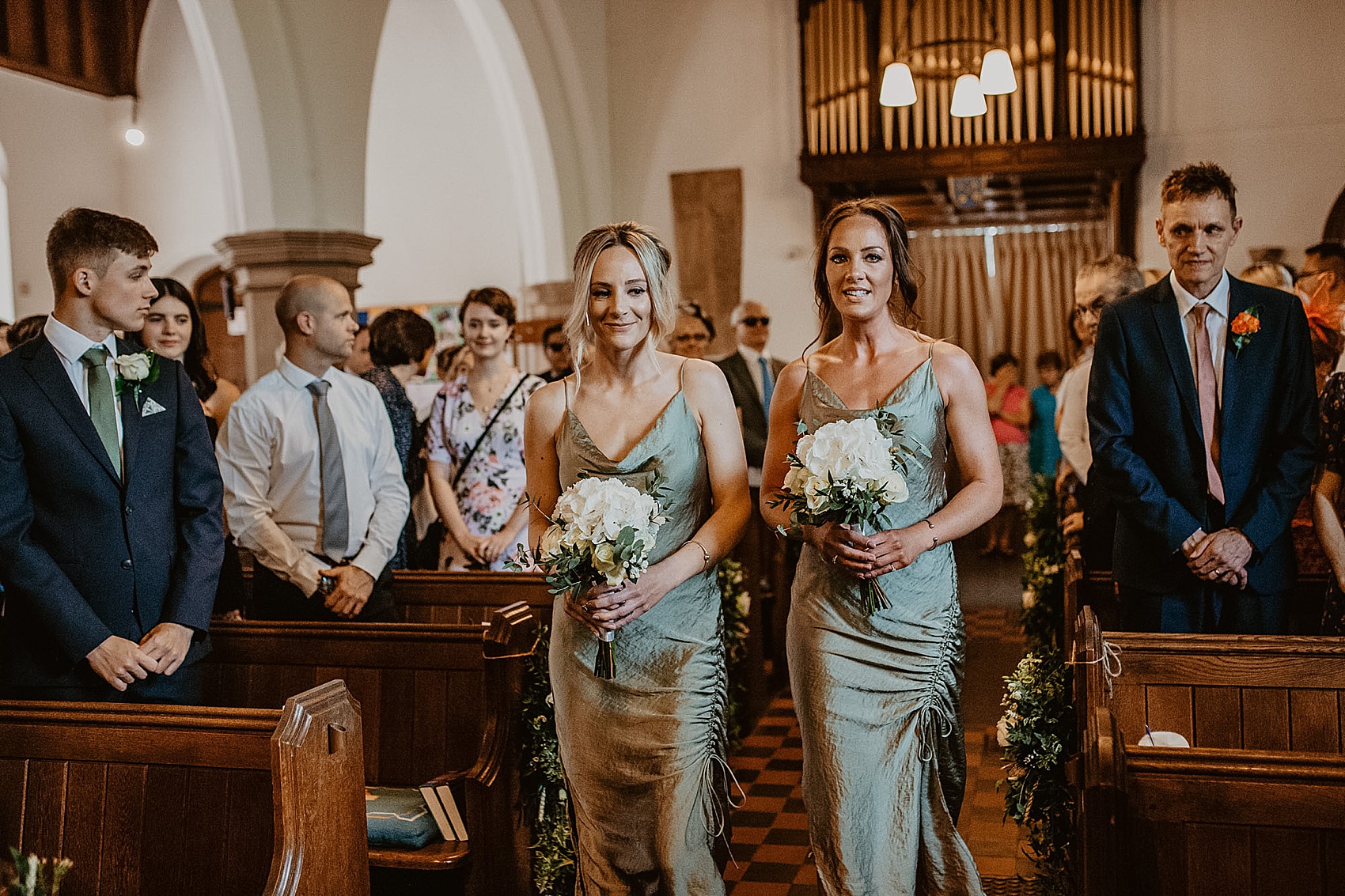 Victoria's father accompanied her into the cathedral…
The couple had a traditional ceremony with readings that included Corinthians 4-13 the verses that resinated with us the most, read by my uncle.
"Drew's Dad also delivered a reading that he wrote himself. It consisted of snippets of song lyrics and quotes and structured them in a way that told a story of how to have a long lasting and loving relationship. It was so touching and had such a personal sense."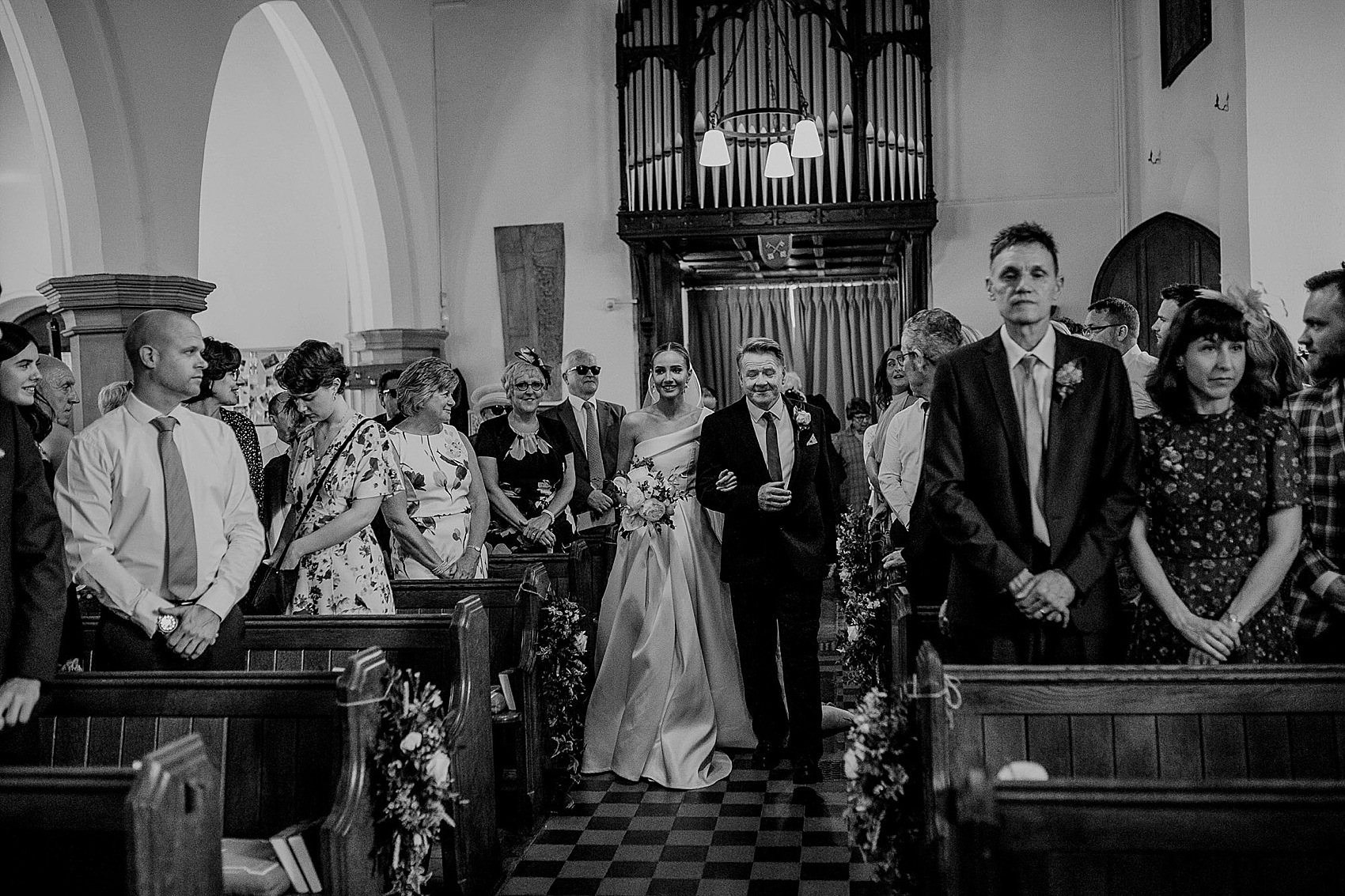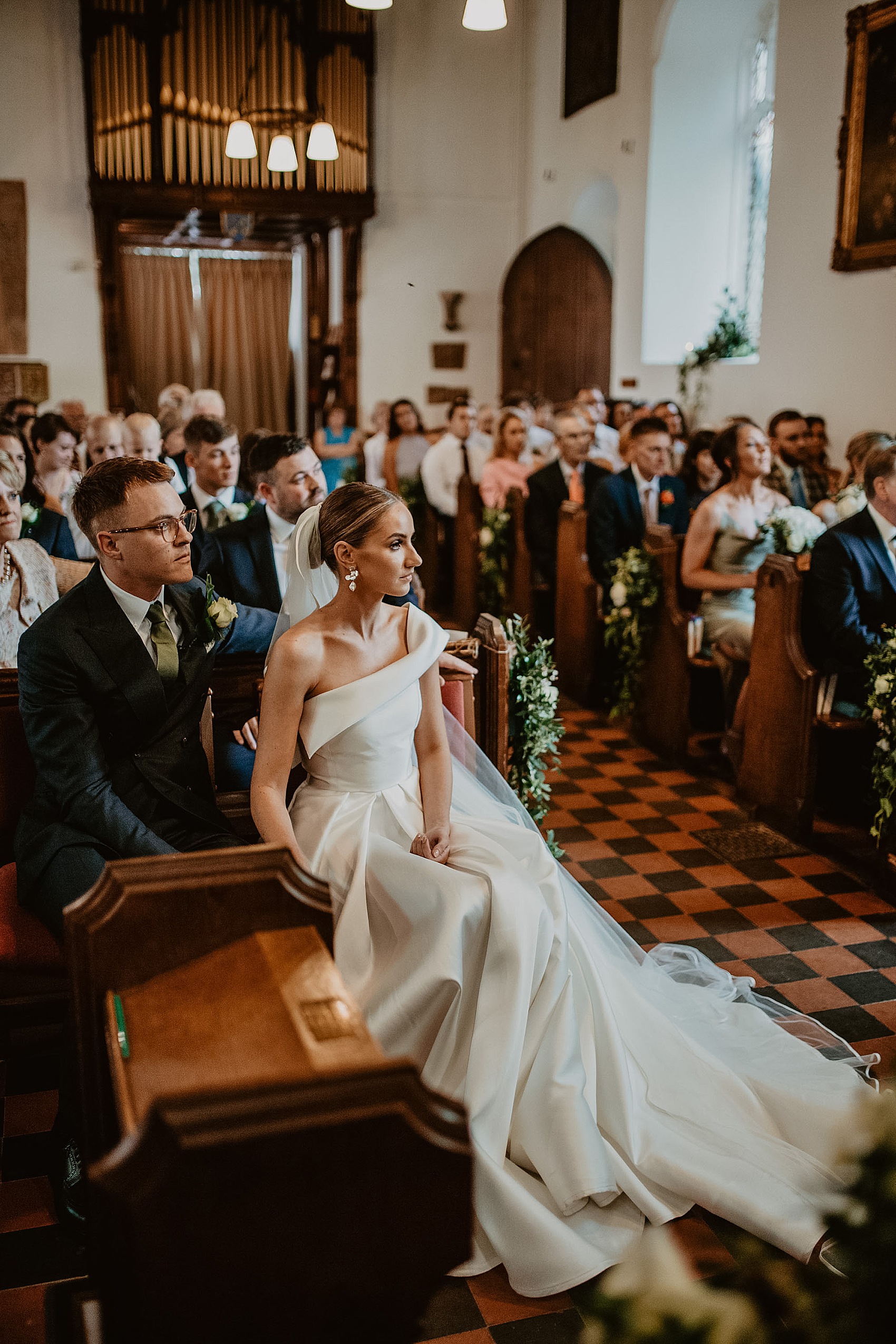 The couple's rings were from another local shop, Tilletts Fine Jewellers.
"Again, this was another local independent shop. That was something we really wanted to incorporate when possible to support local businesses."
"Tilletts covered everything and helped make our decision with their years of experience and an eye for what would compliment."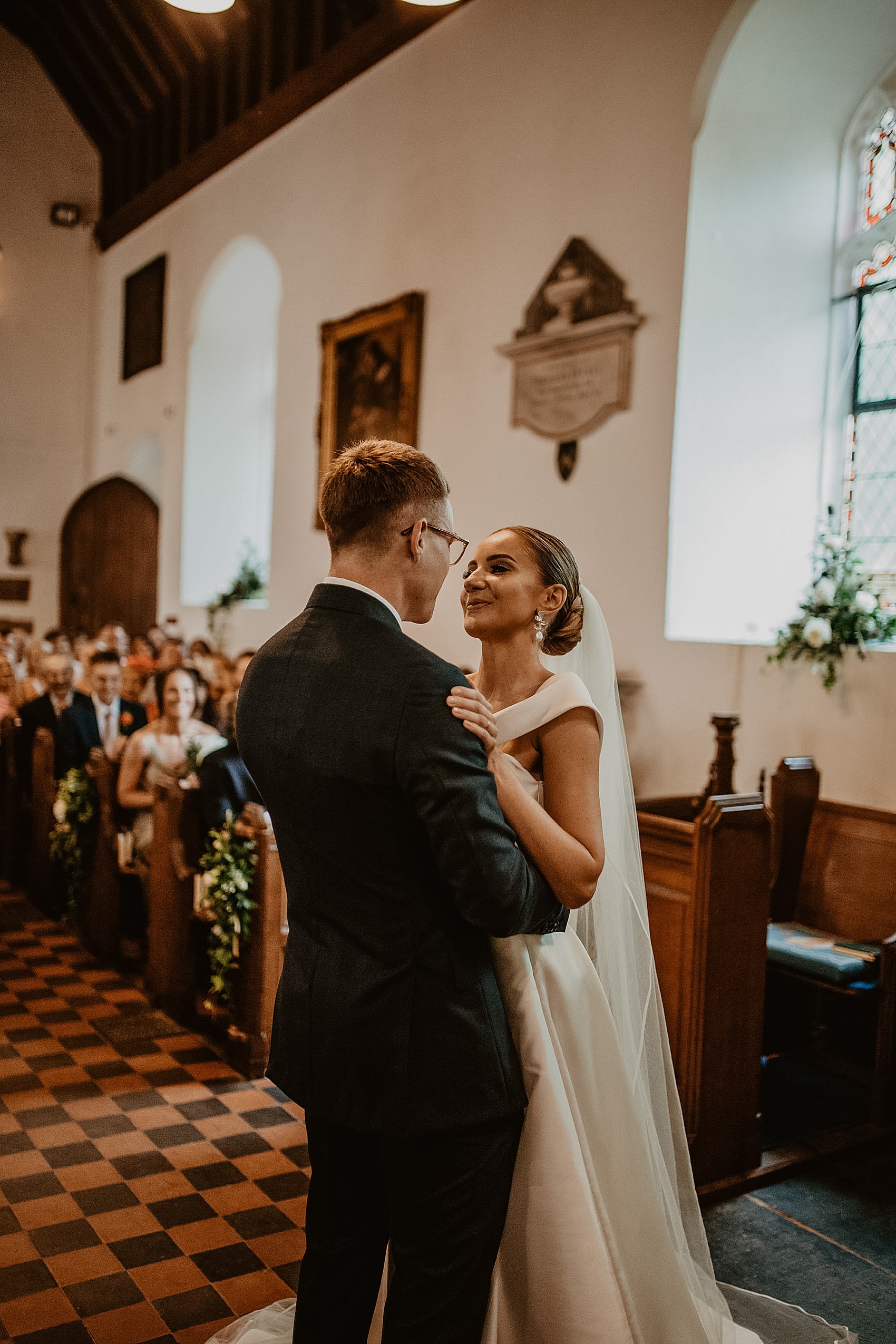 In keeping with the effortless elegant theme, the groom donned a super chic suit by Cad & The Dandy tailors and a pair of Skolyx shoes.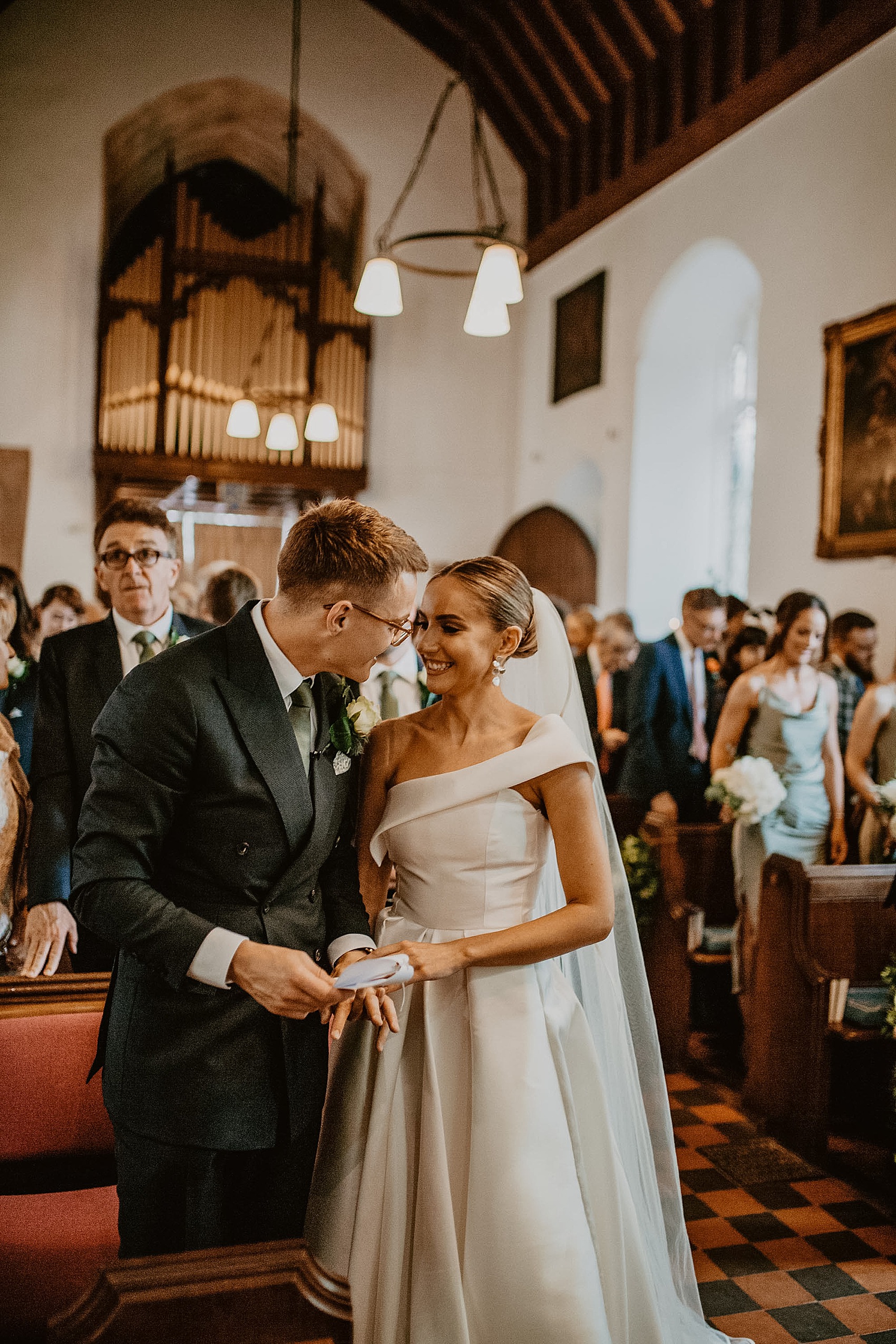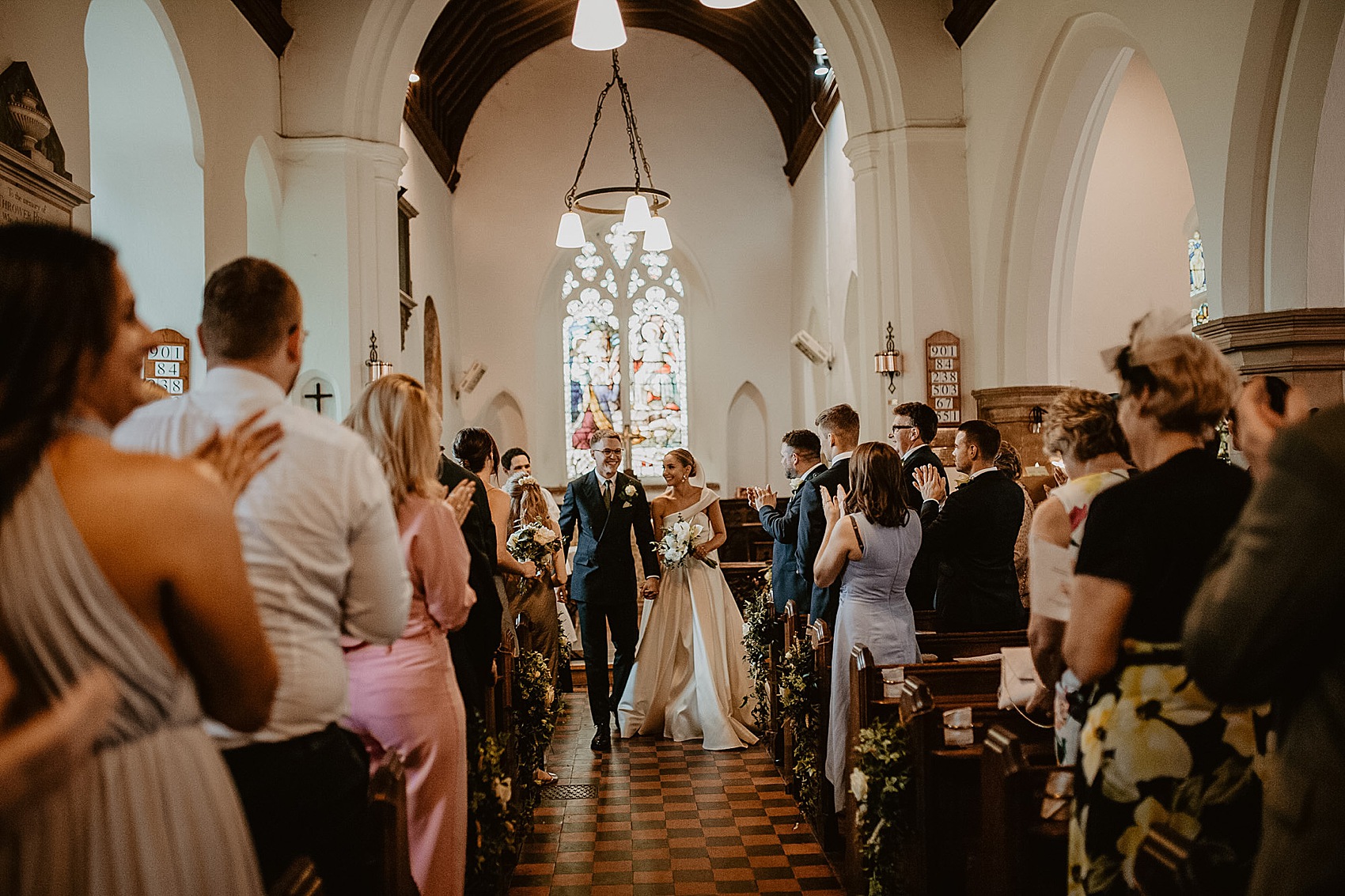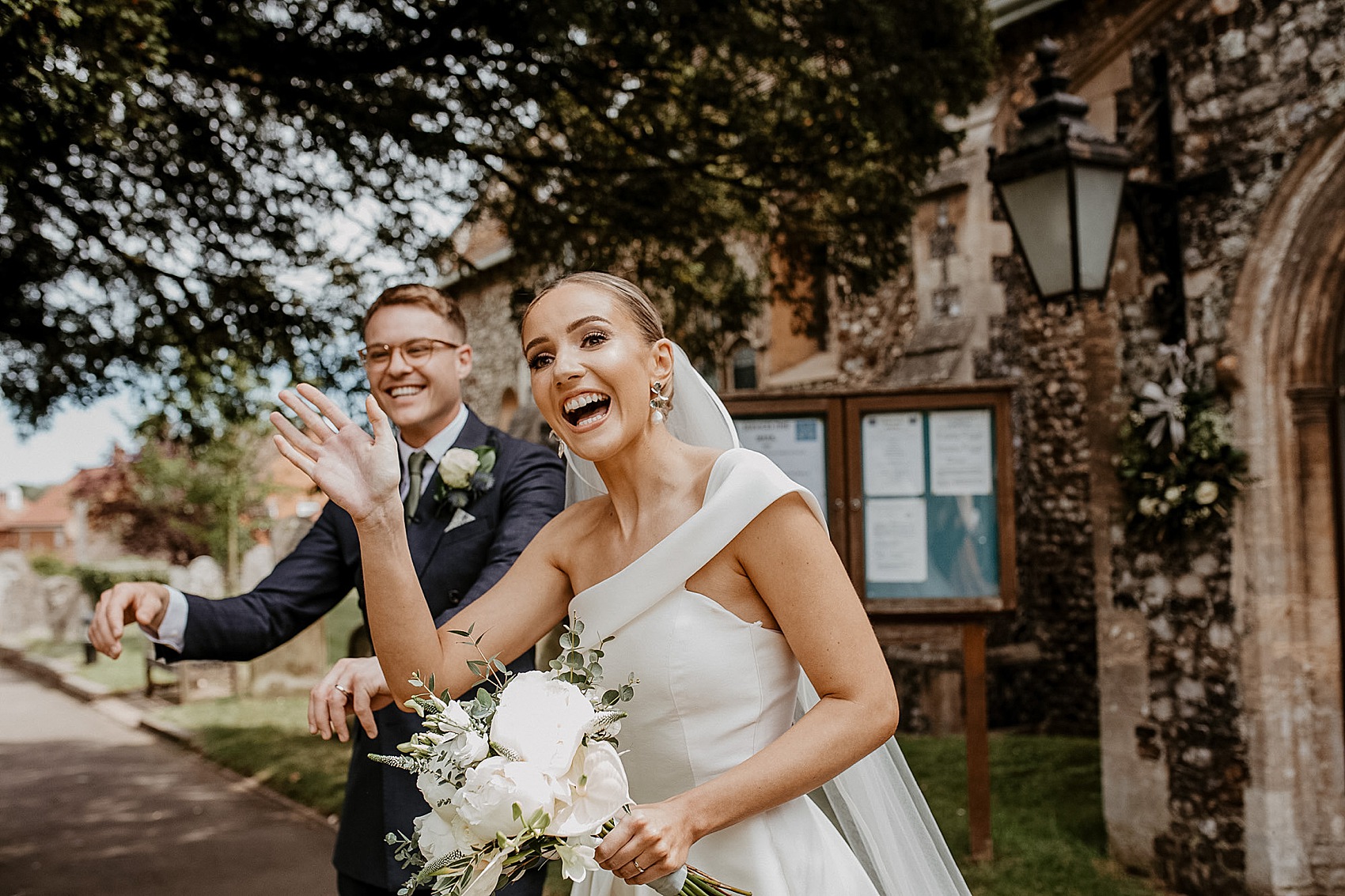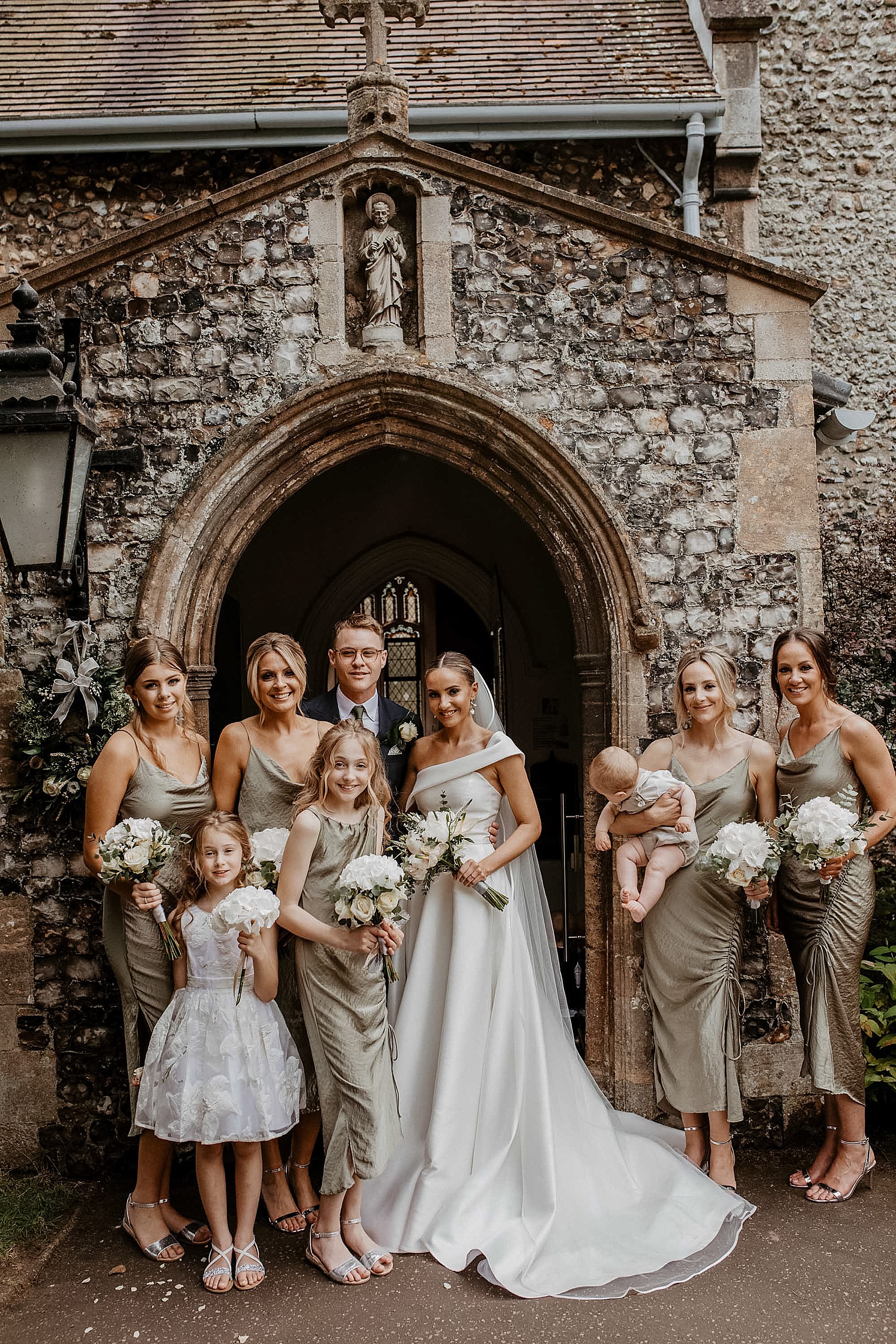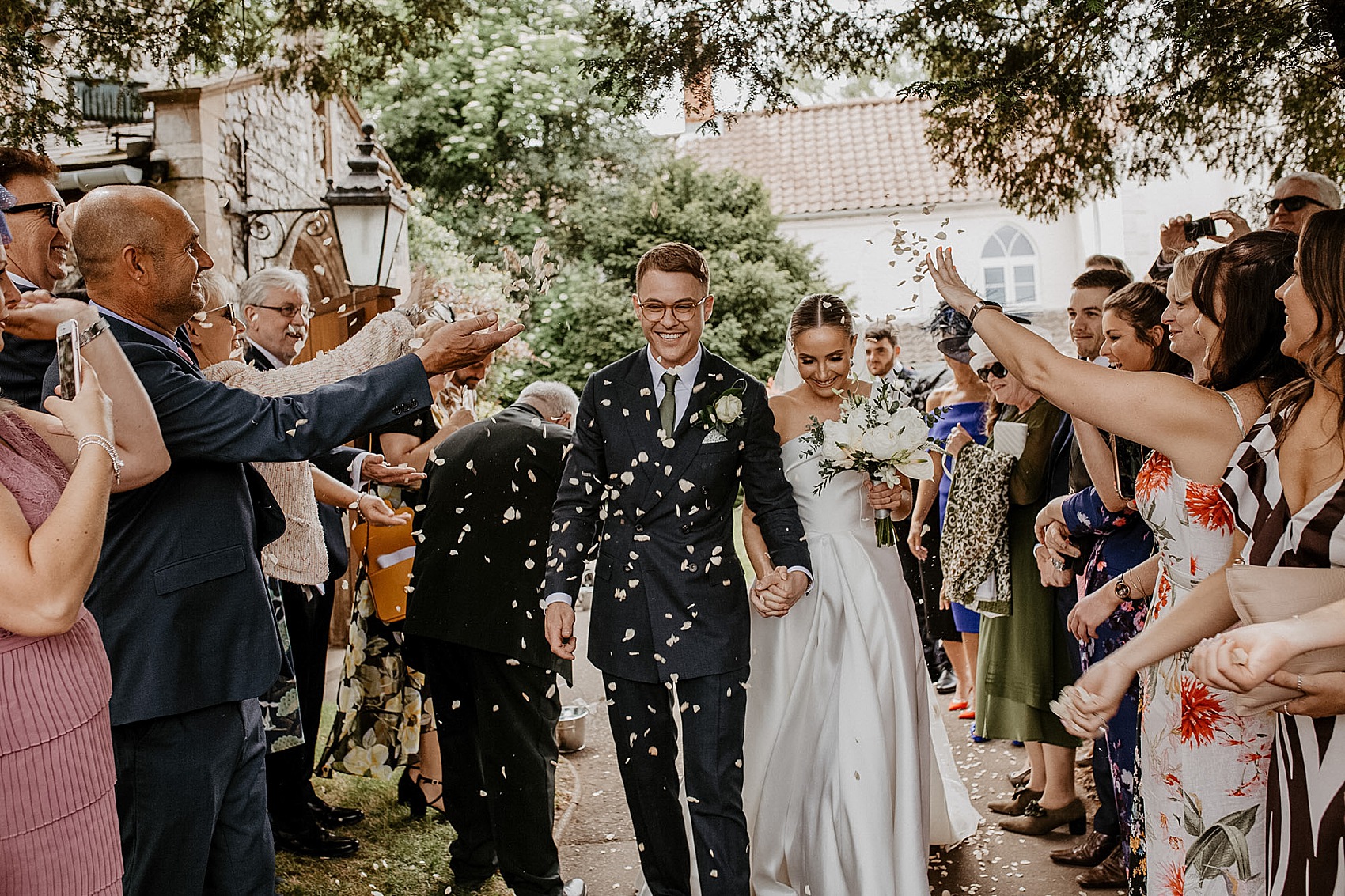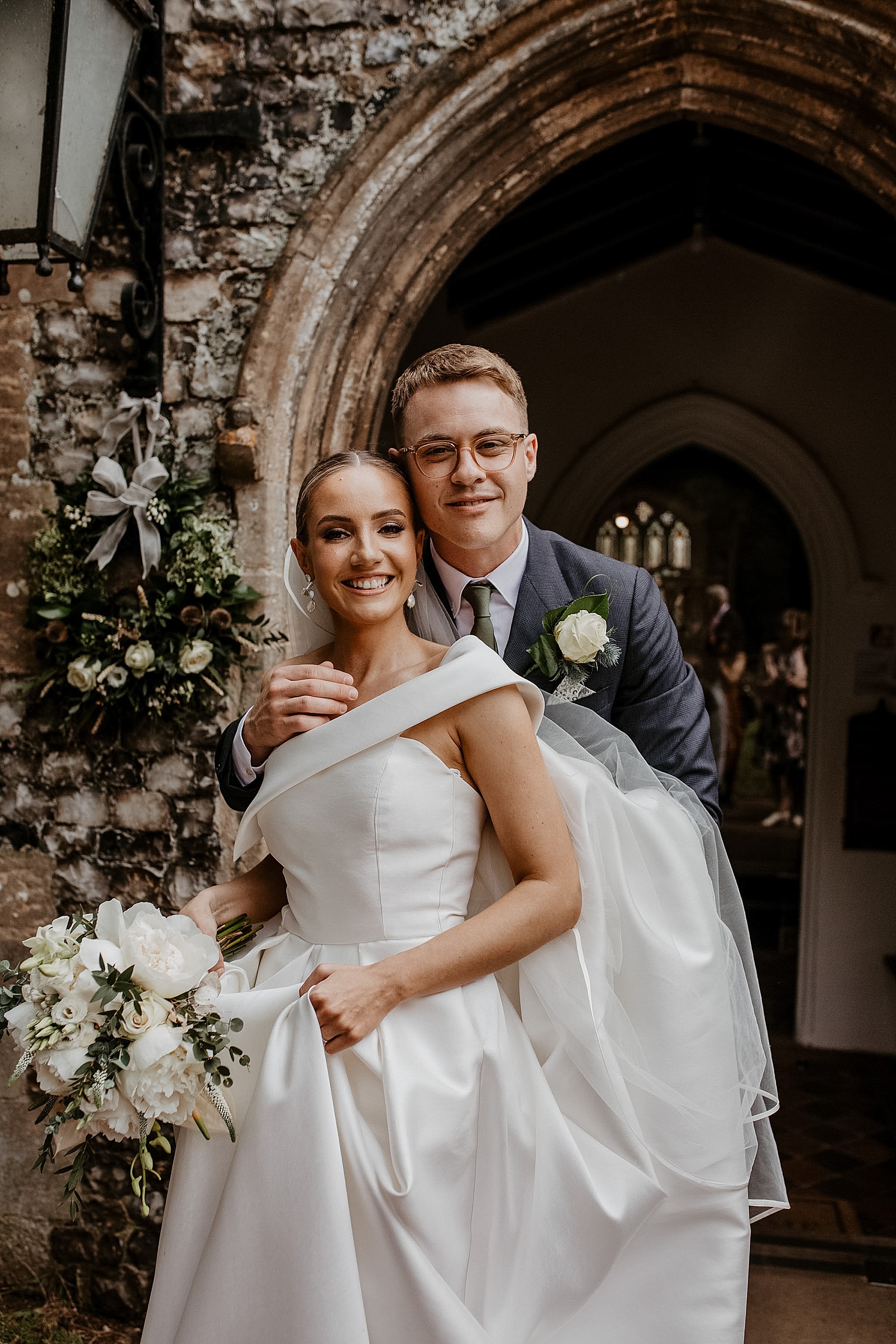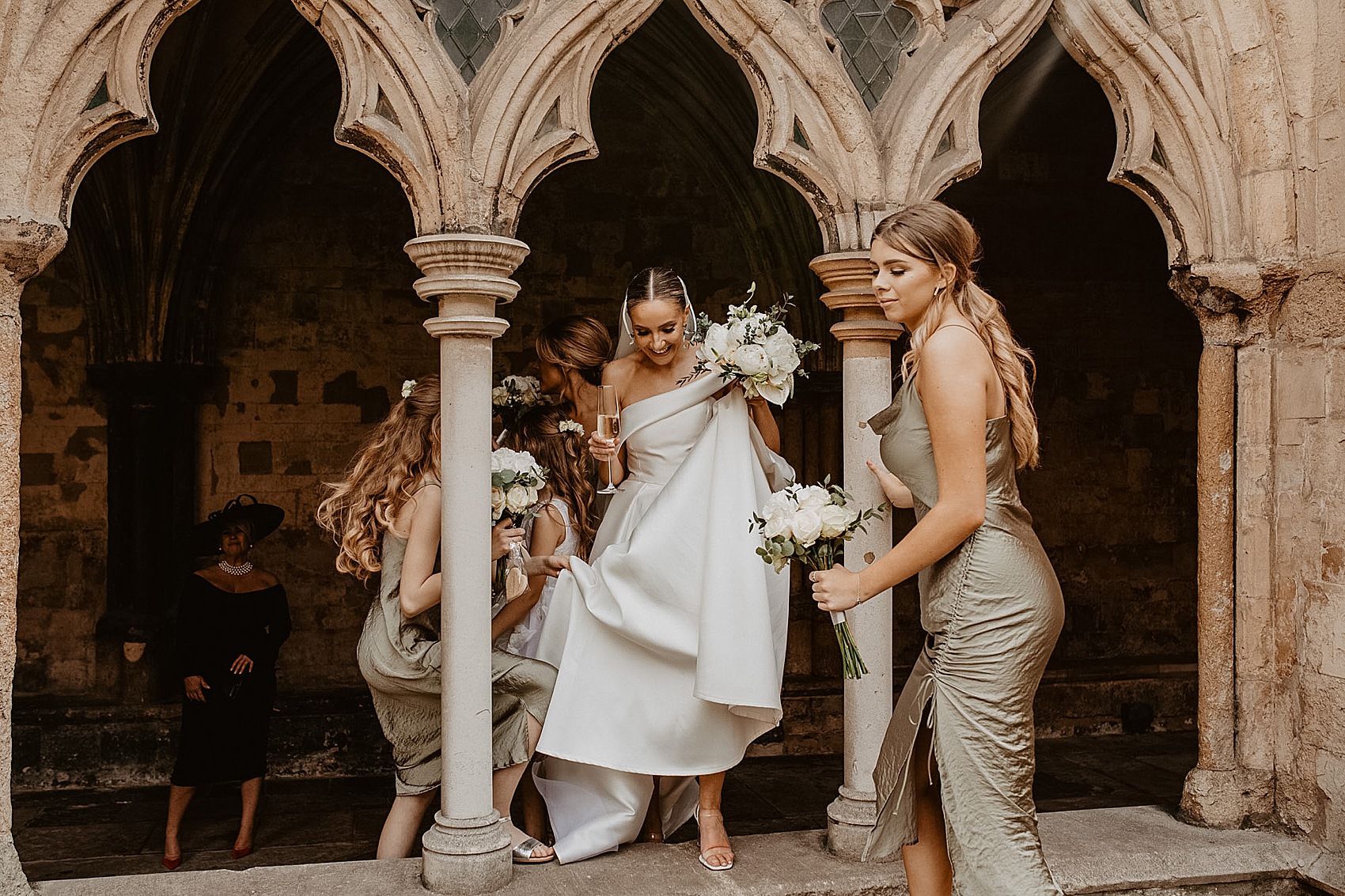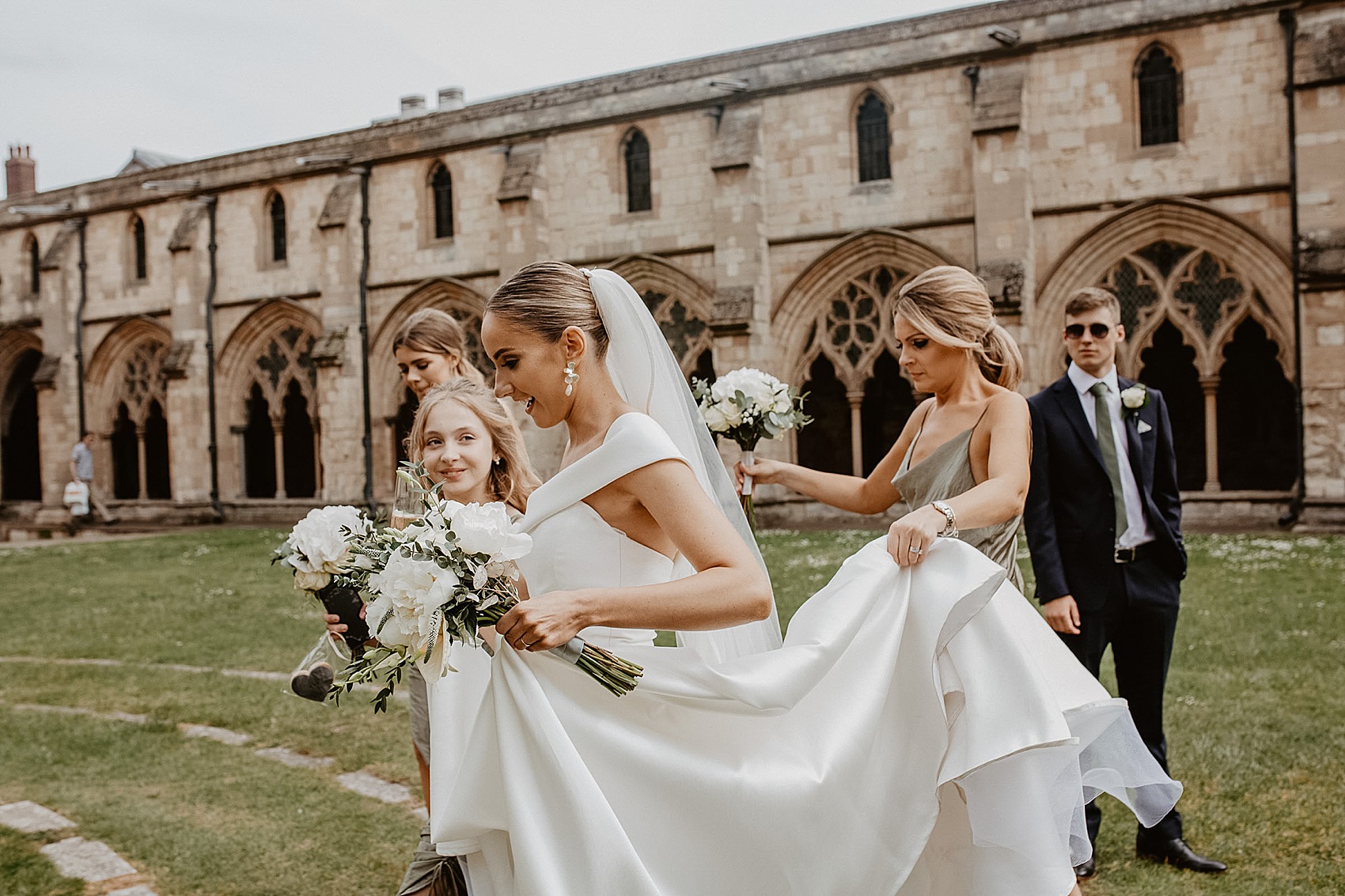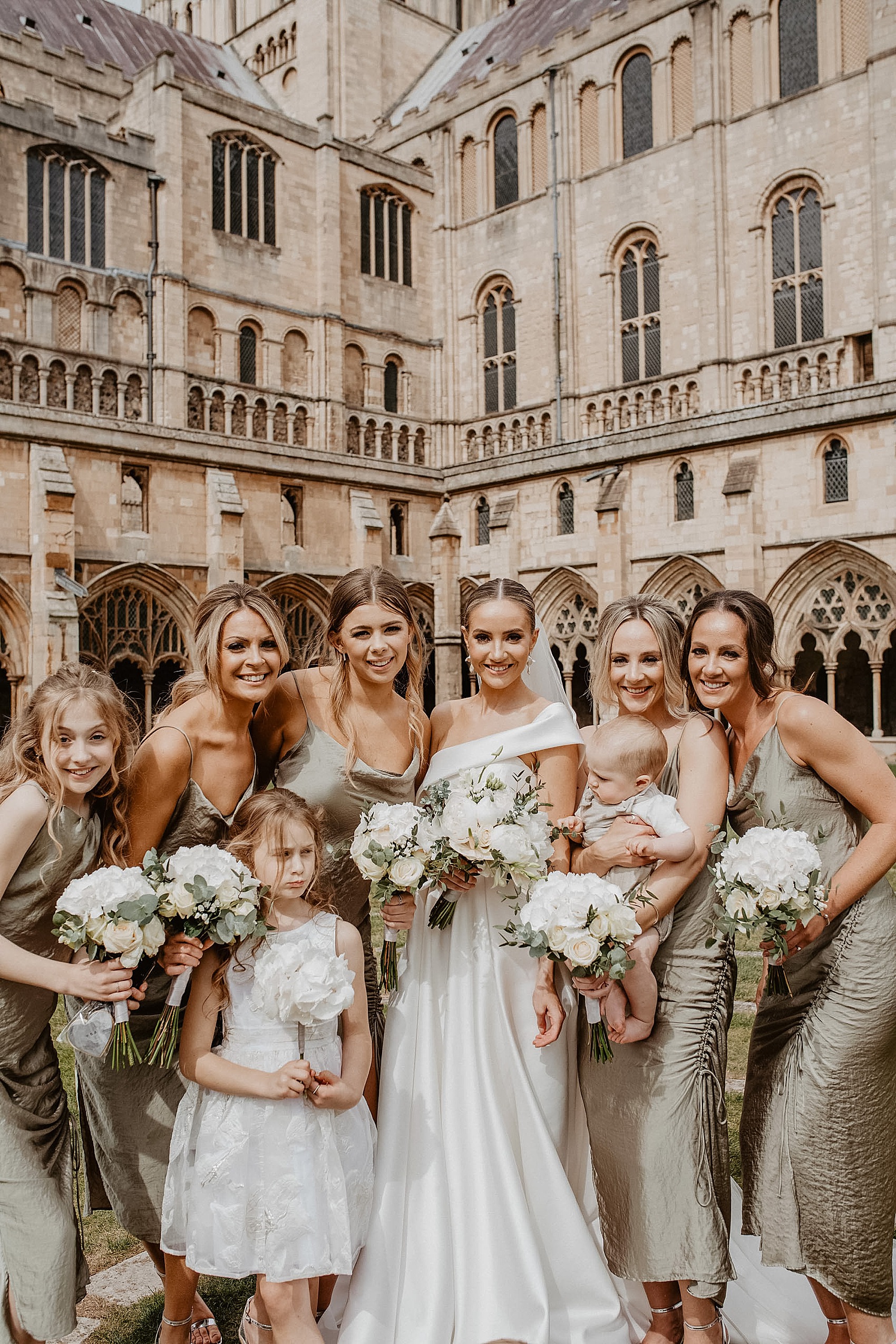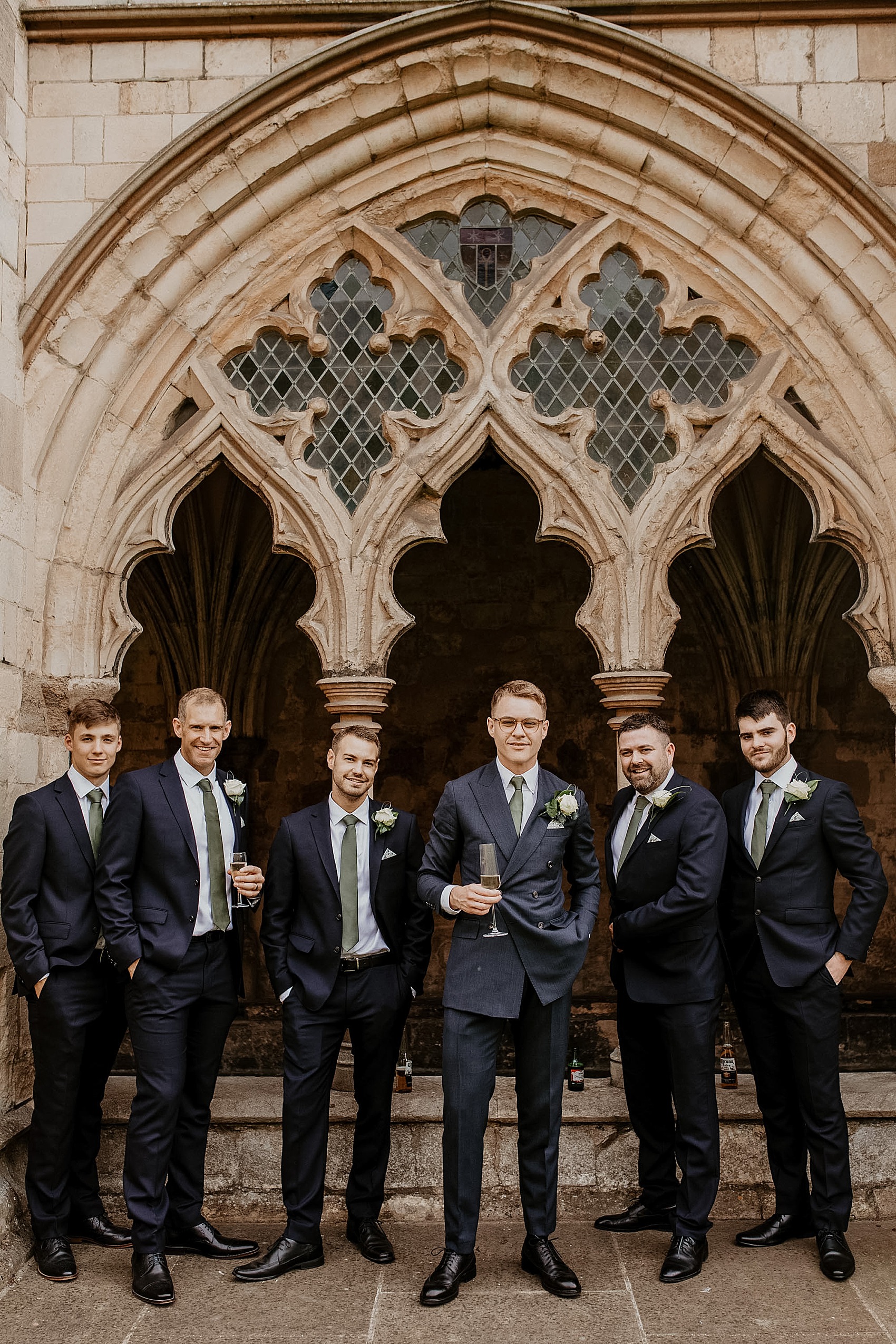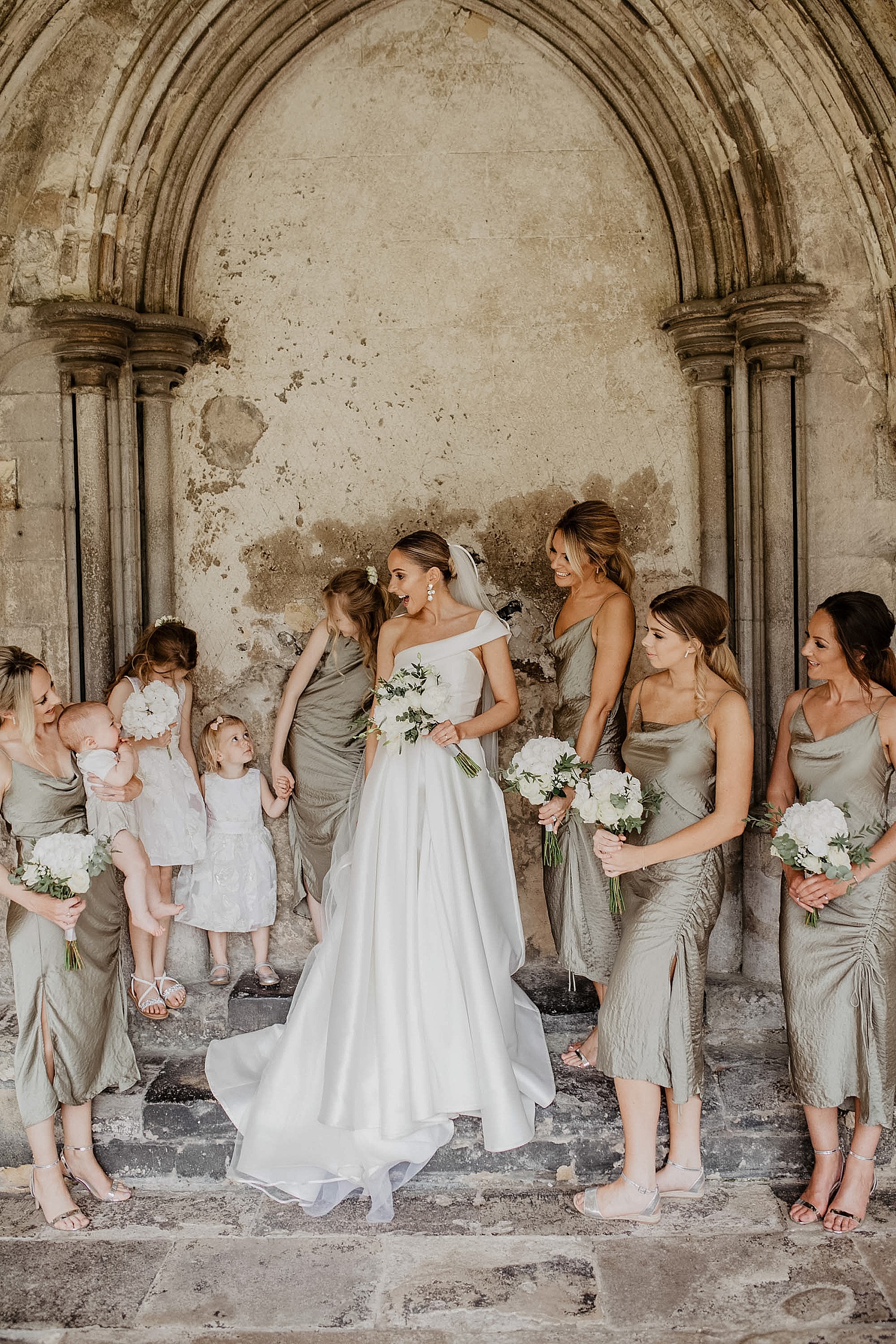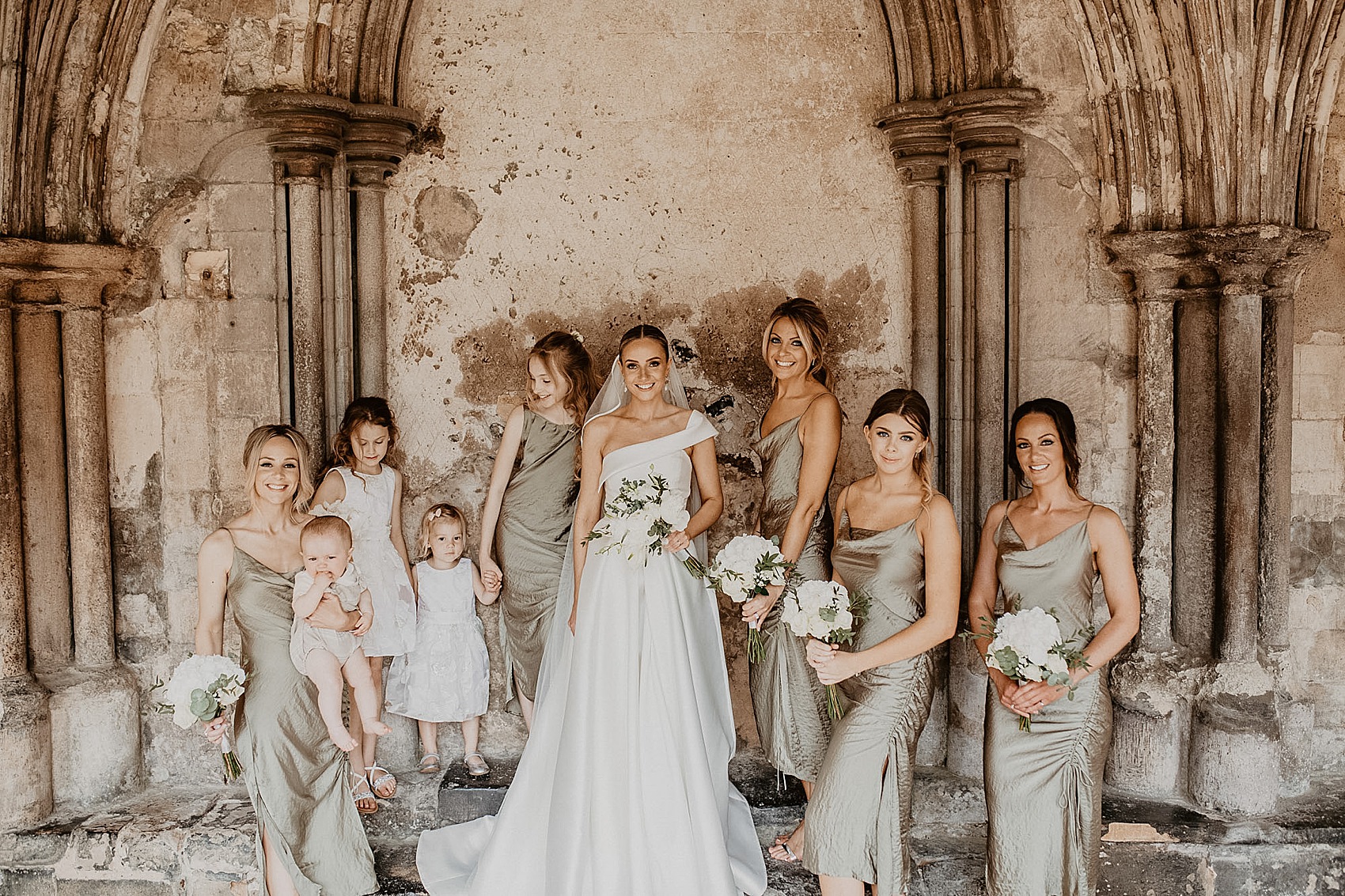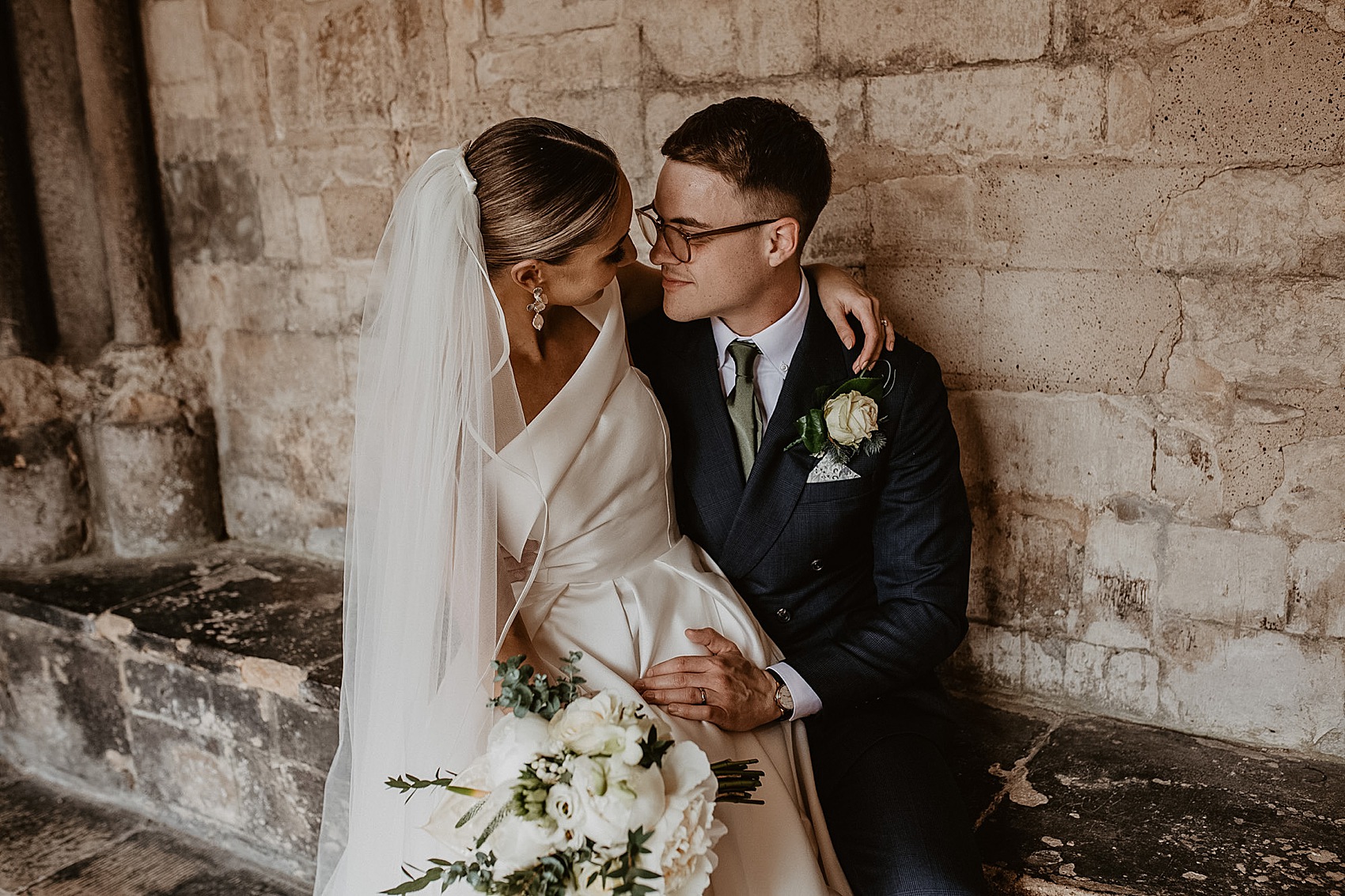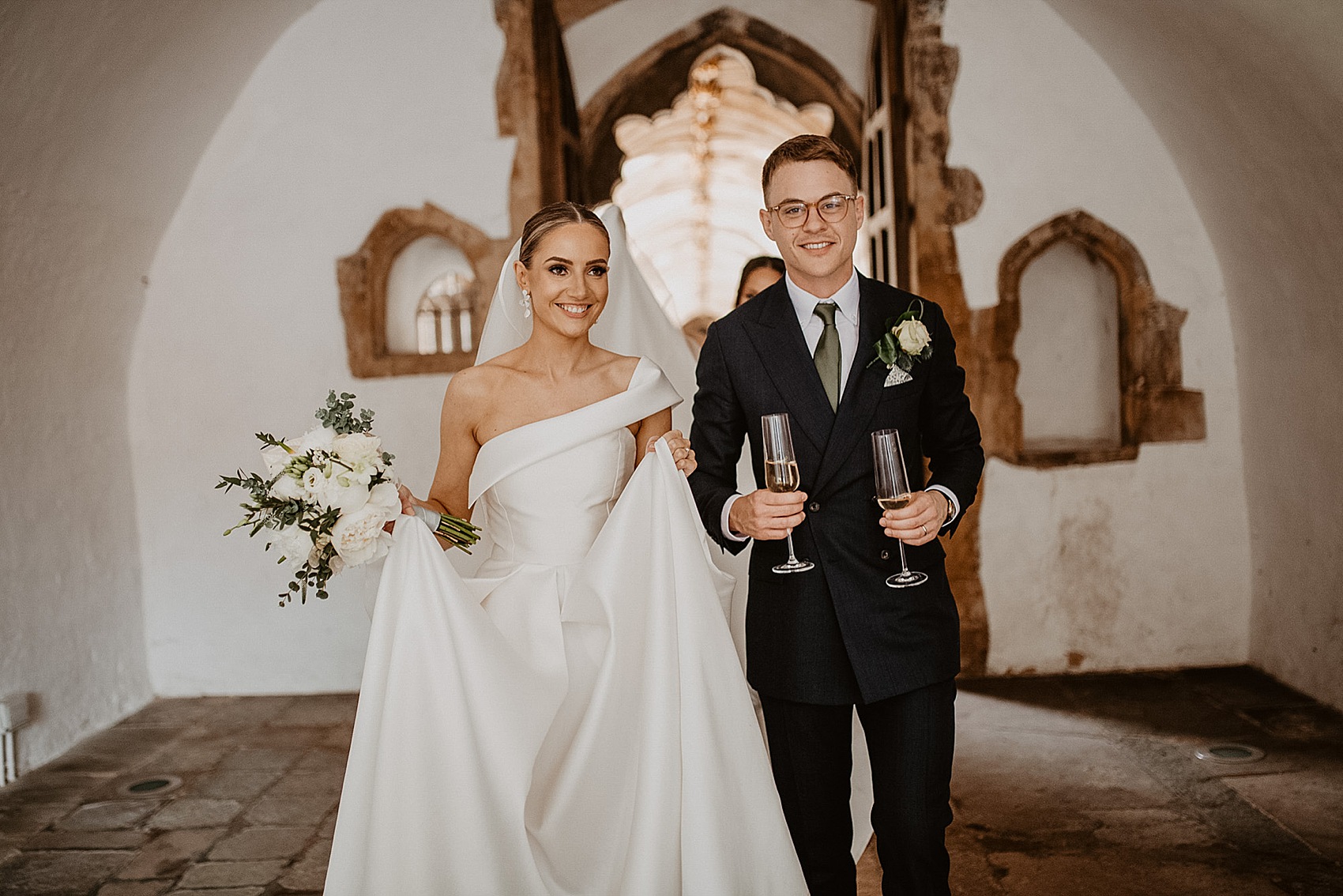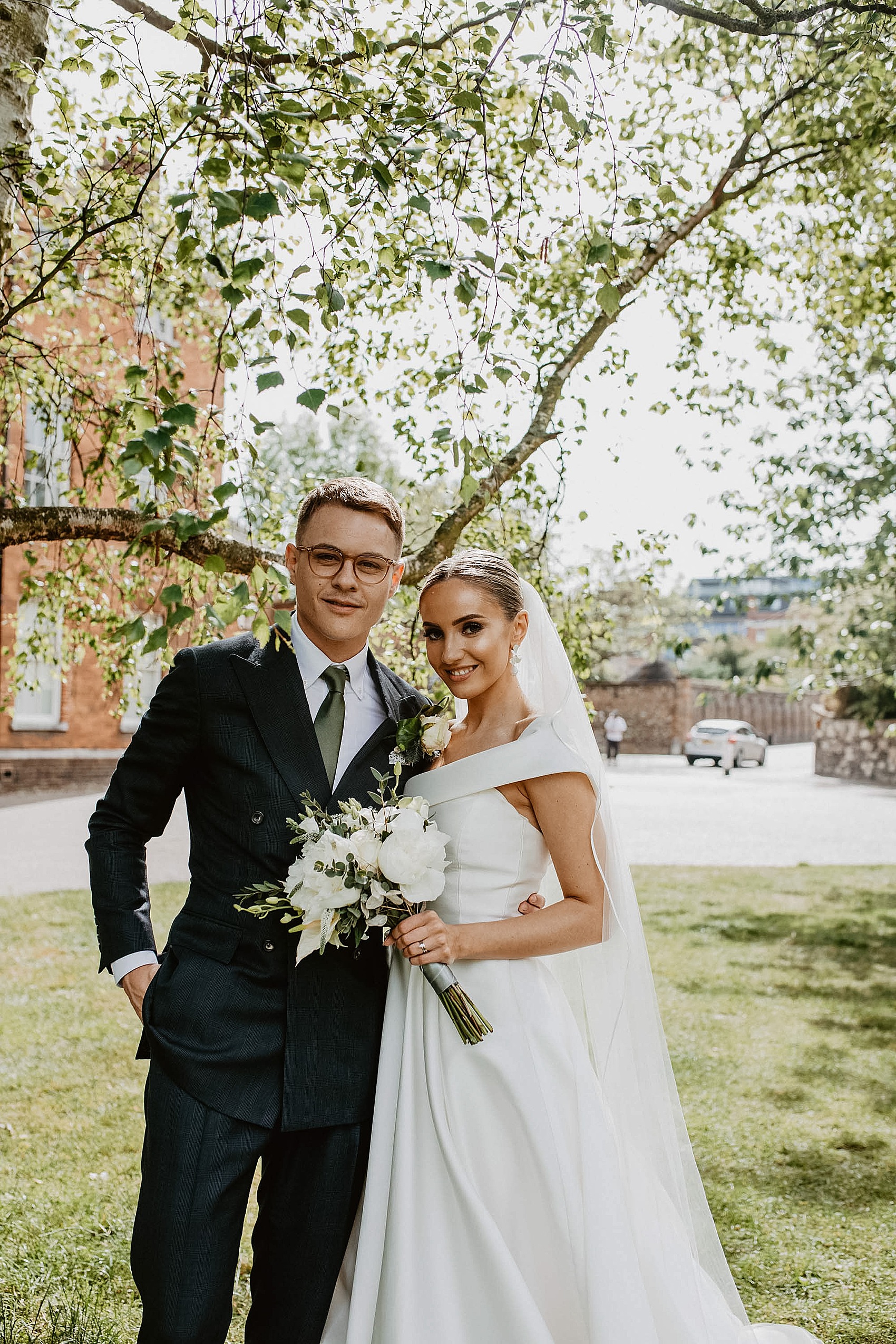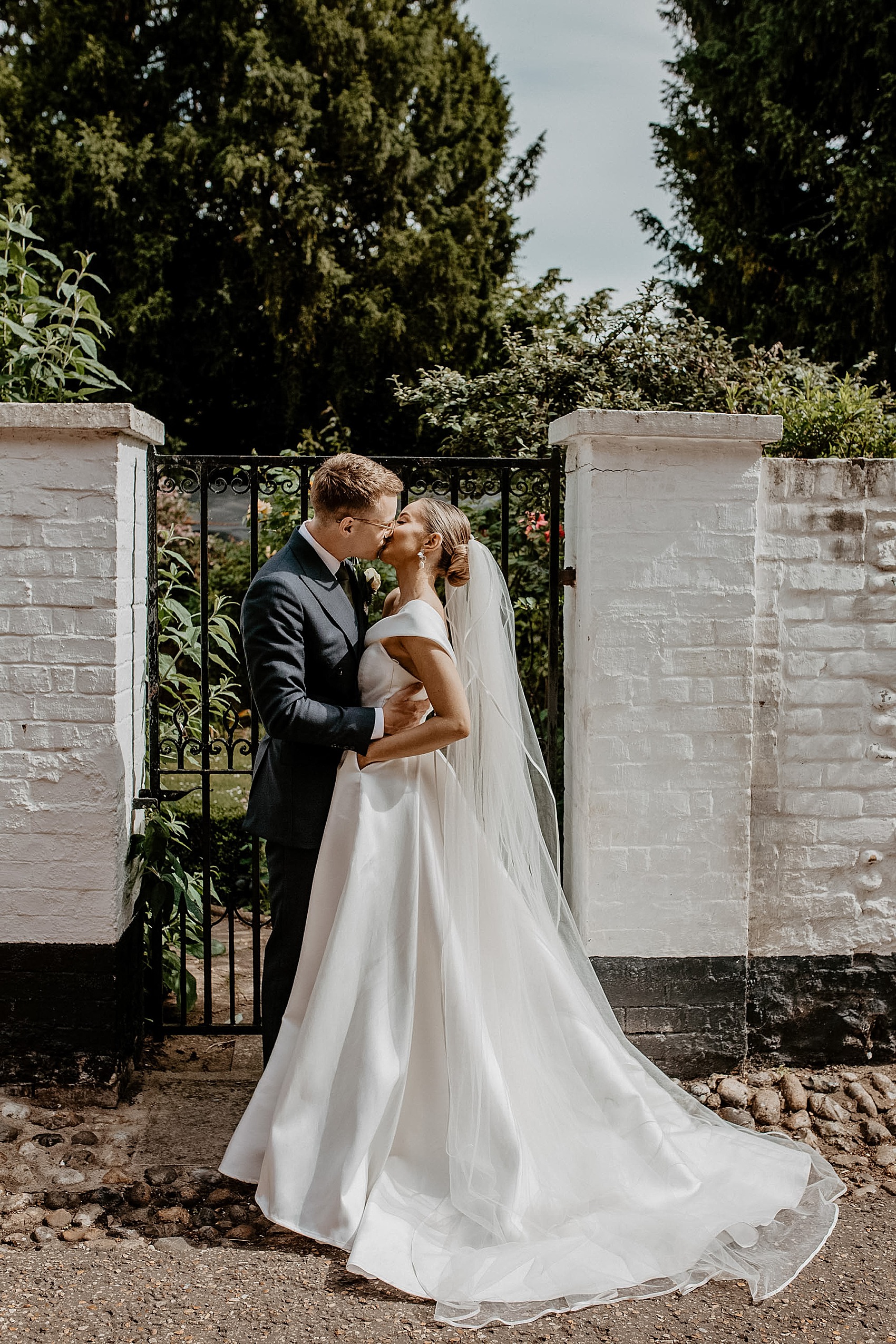 Our wonderful Little Book Wedding Directory member, Crum & Co, provided the stationery – the bride says the stationery was one of her favourite things from the entire wedding.
Crum & Co + Follow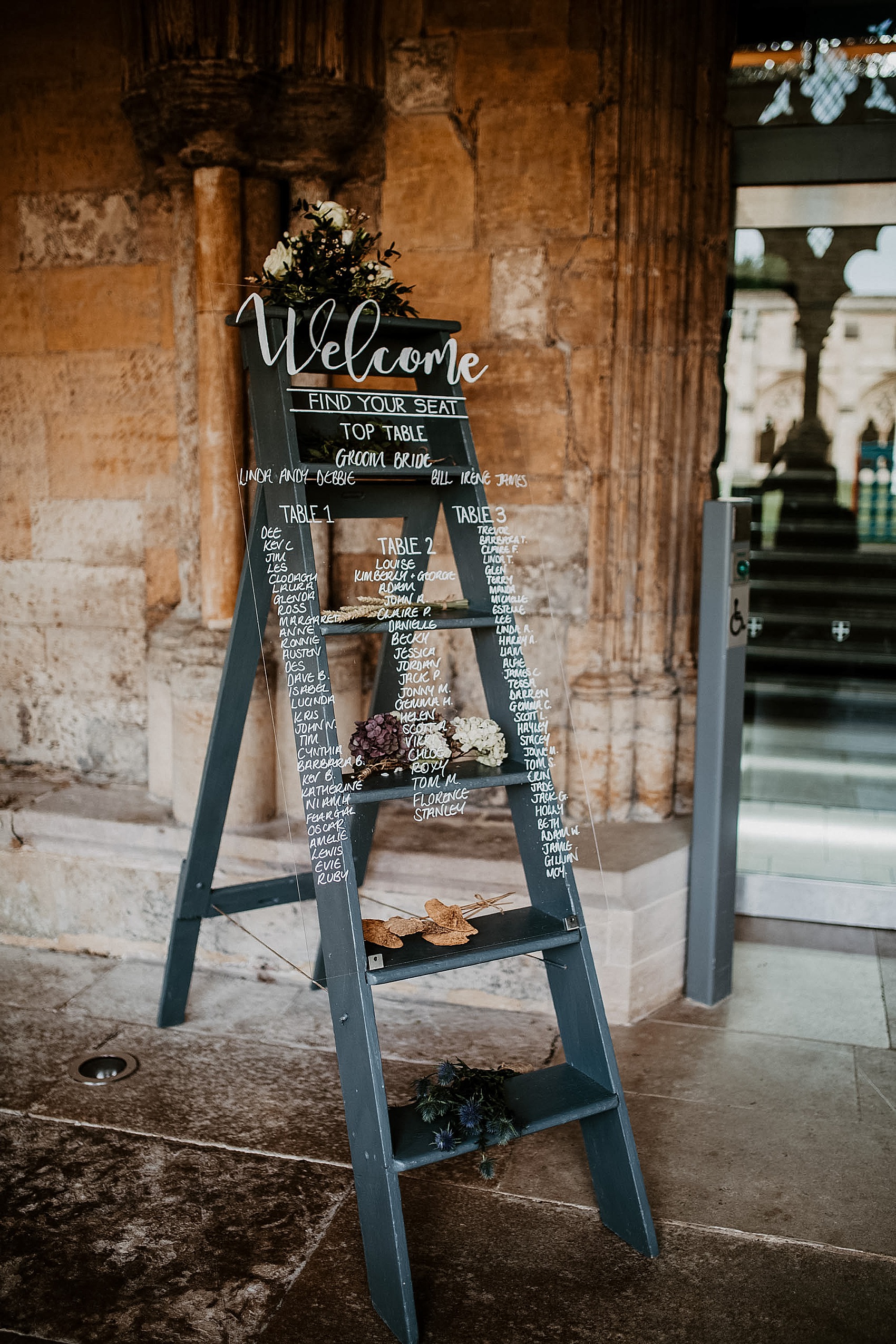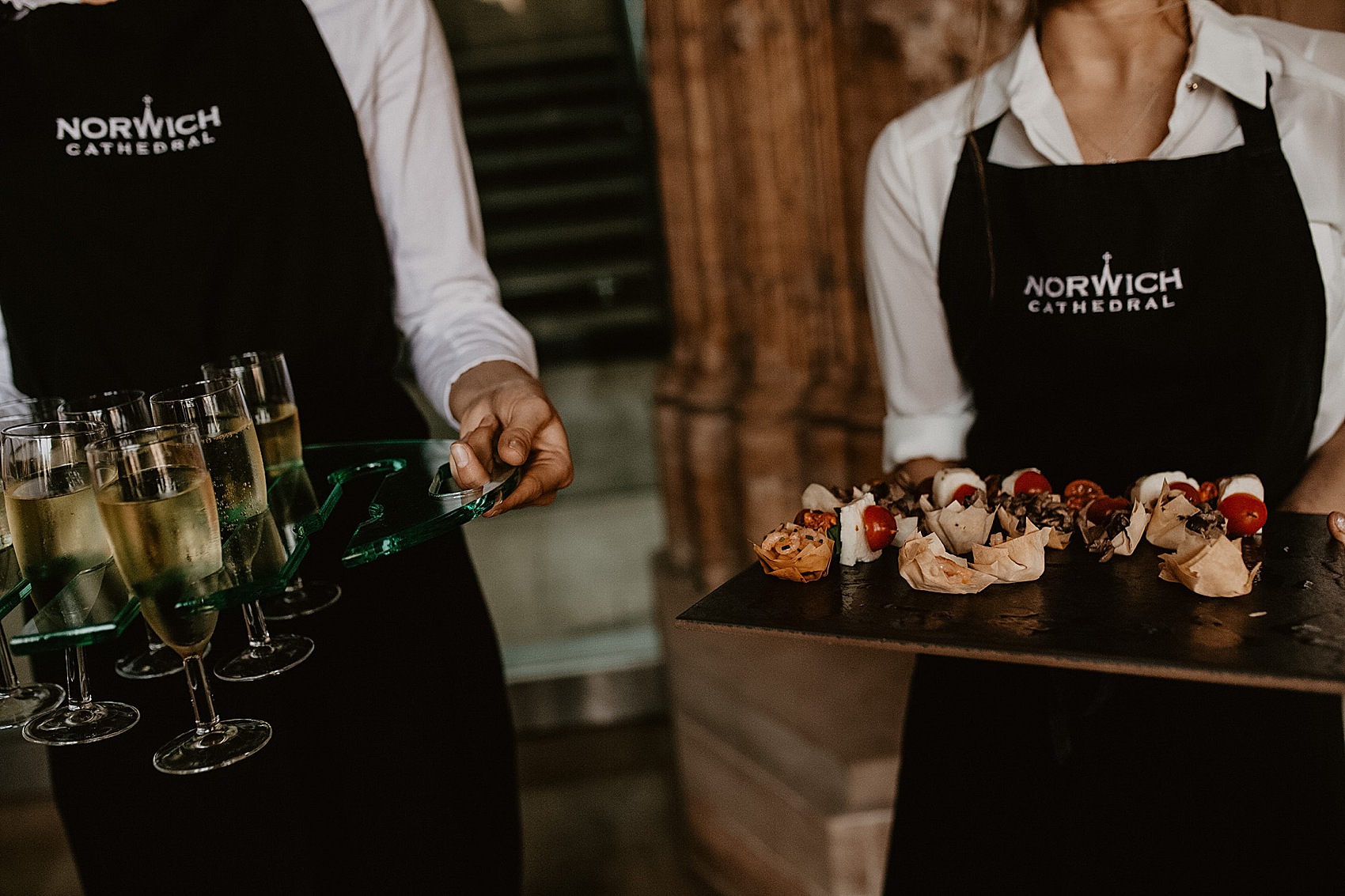 "In terms of style, the venue had a fantastic blend of modern architecture embedded within the original Norman build.""
"Big glass panes frame the cathedral walls which was complimented our style ideas perfectly."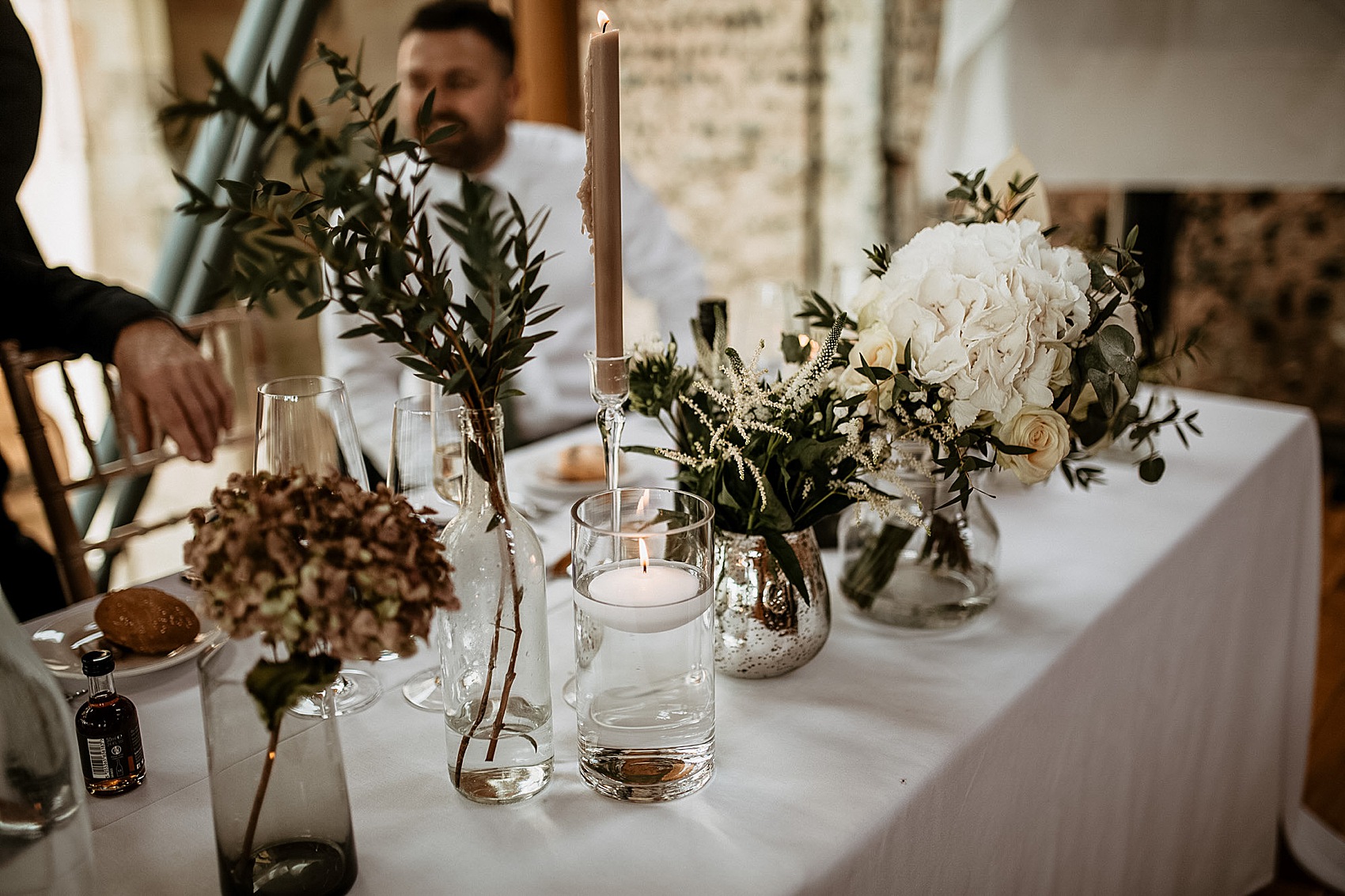 The venue decor followed the whites, neutrals and greens colour vibe with dried flowers adding an elegant floral focal point.
"Mainly flowers in a selection of mixed vases that we had purchased in the build up and from places we had visited. We wanted to fill the venue with candles in white, grey and stone to connect with the flowers. These were a mixture of heights from candelabras to floating candles."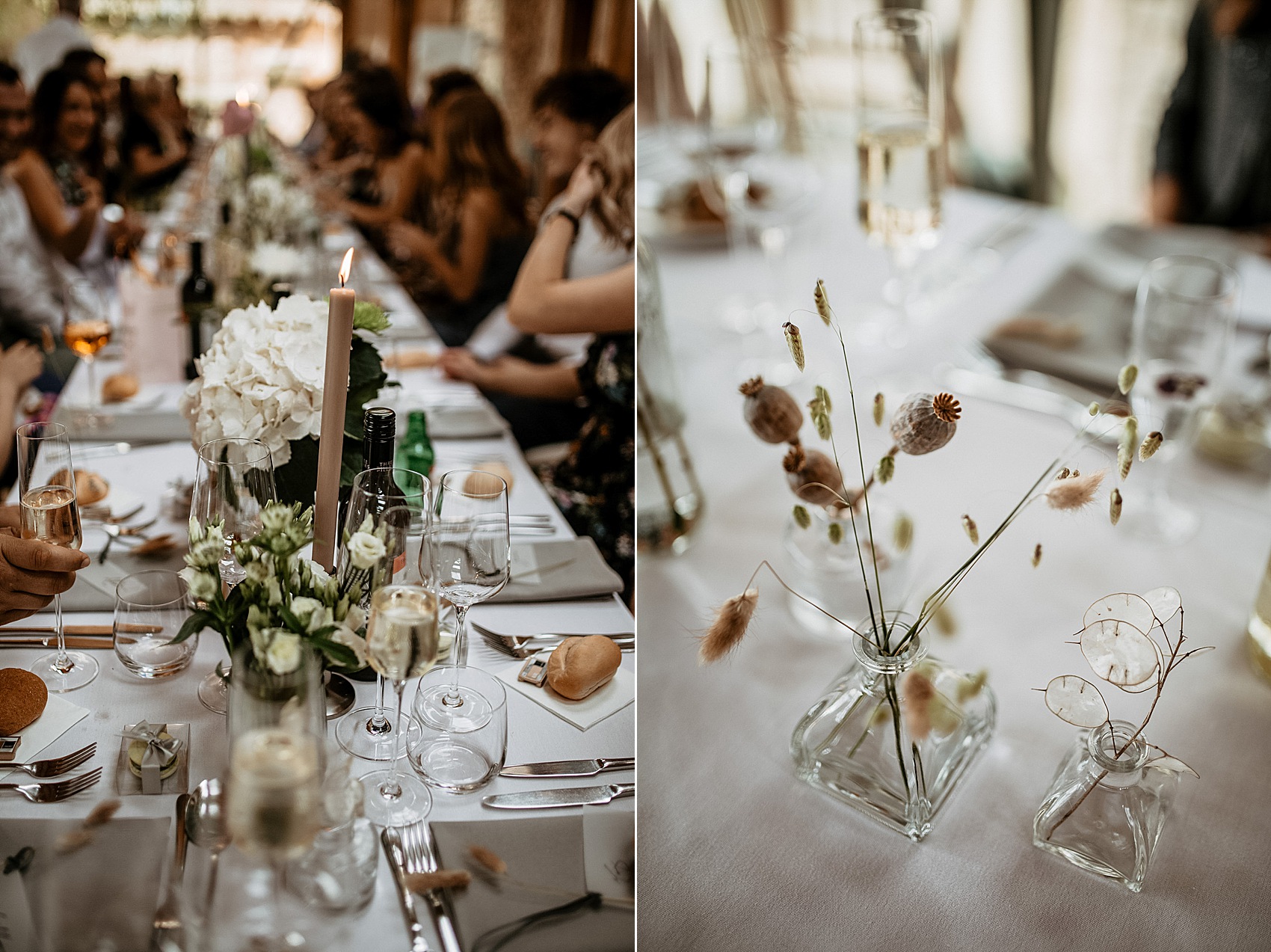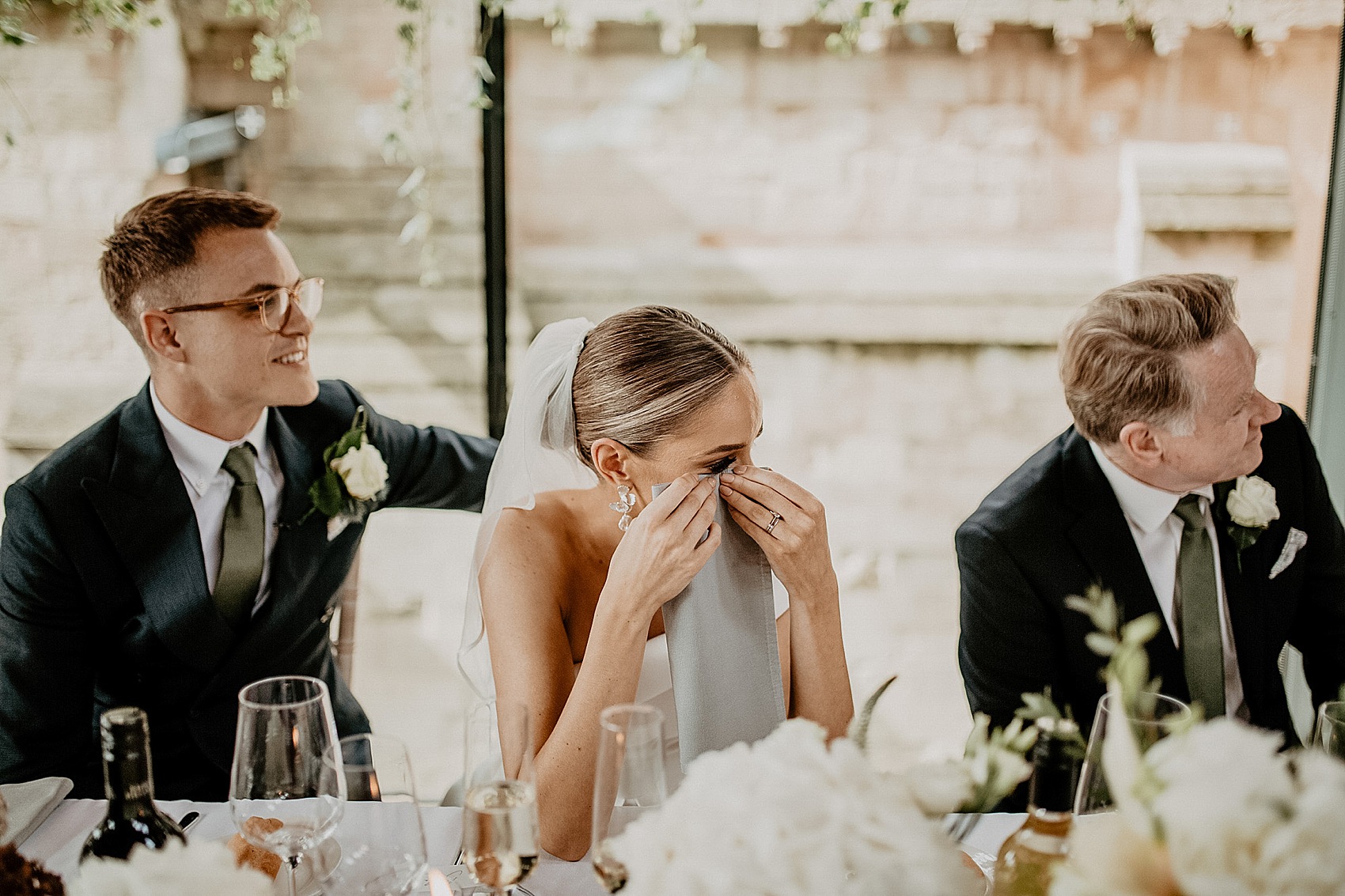 The couple's cake was from high street fave, Marks & Spencer.
"It was a very simple and clean design. We wanted something that we could add a couple of personal keep sakes too and the simple white rose design offered just that."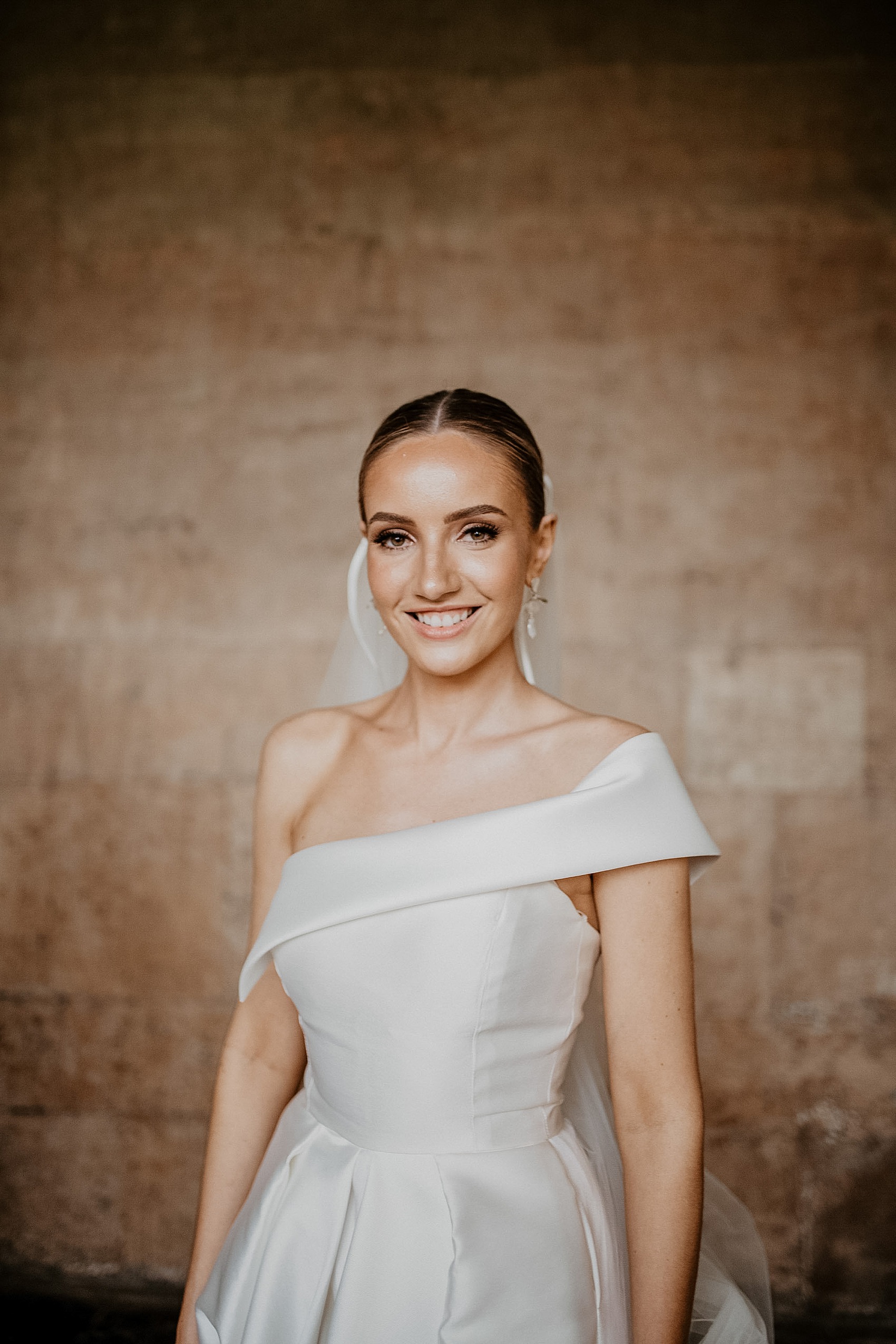 Those beautiful statement earrings by the way, are by modern bridal accessories design house, Maison Sabben.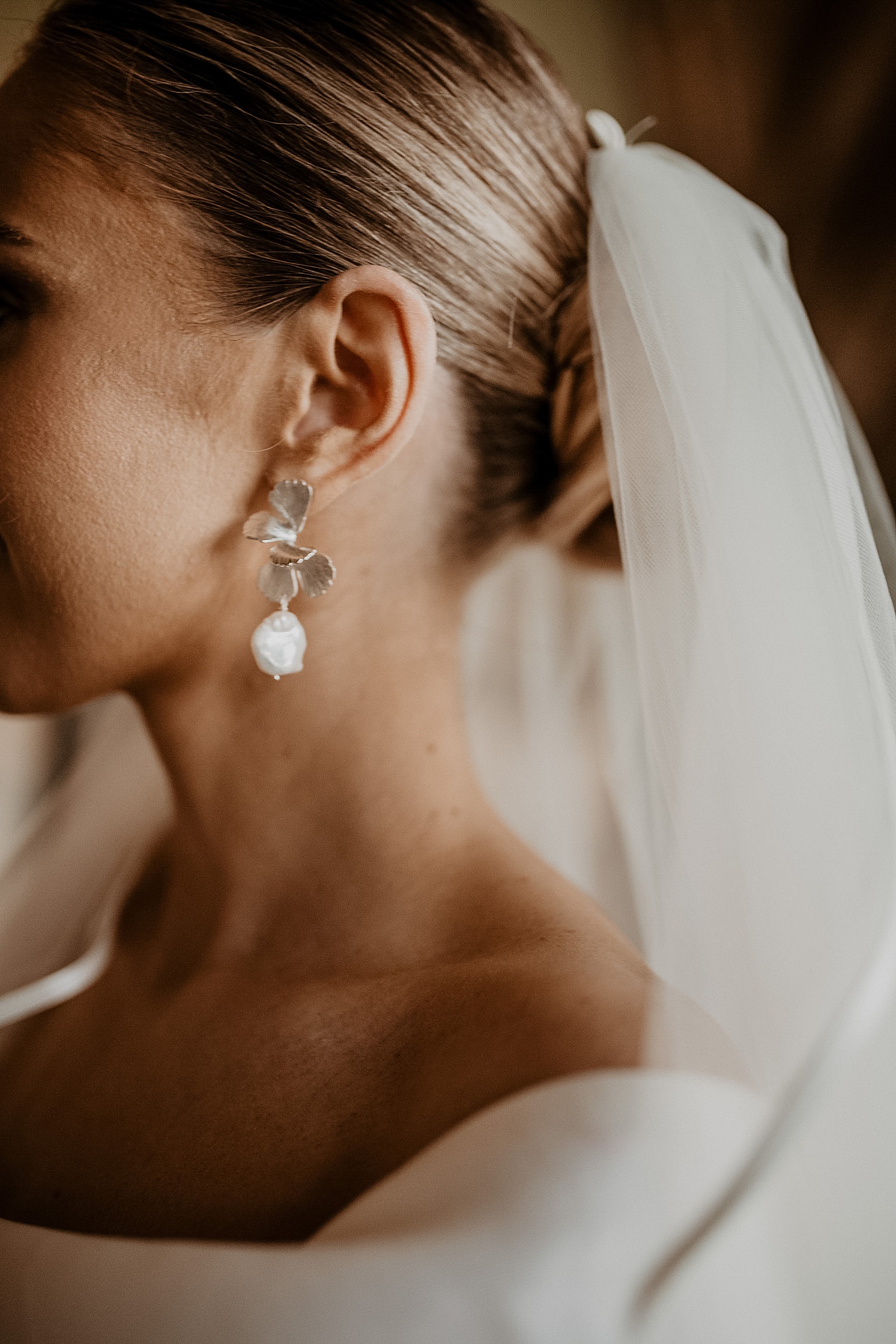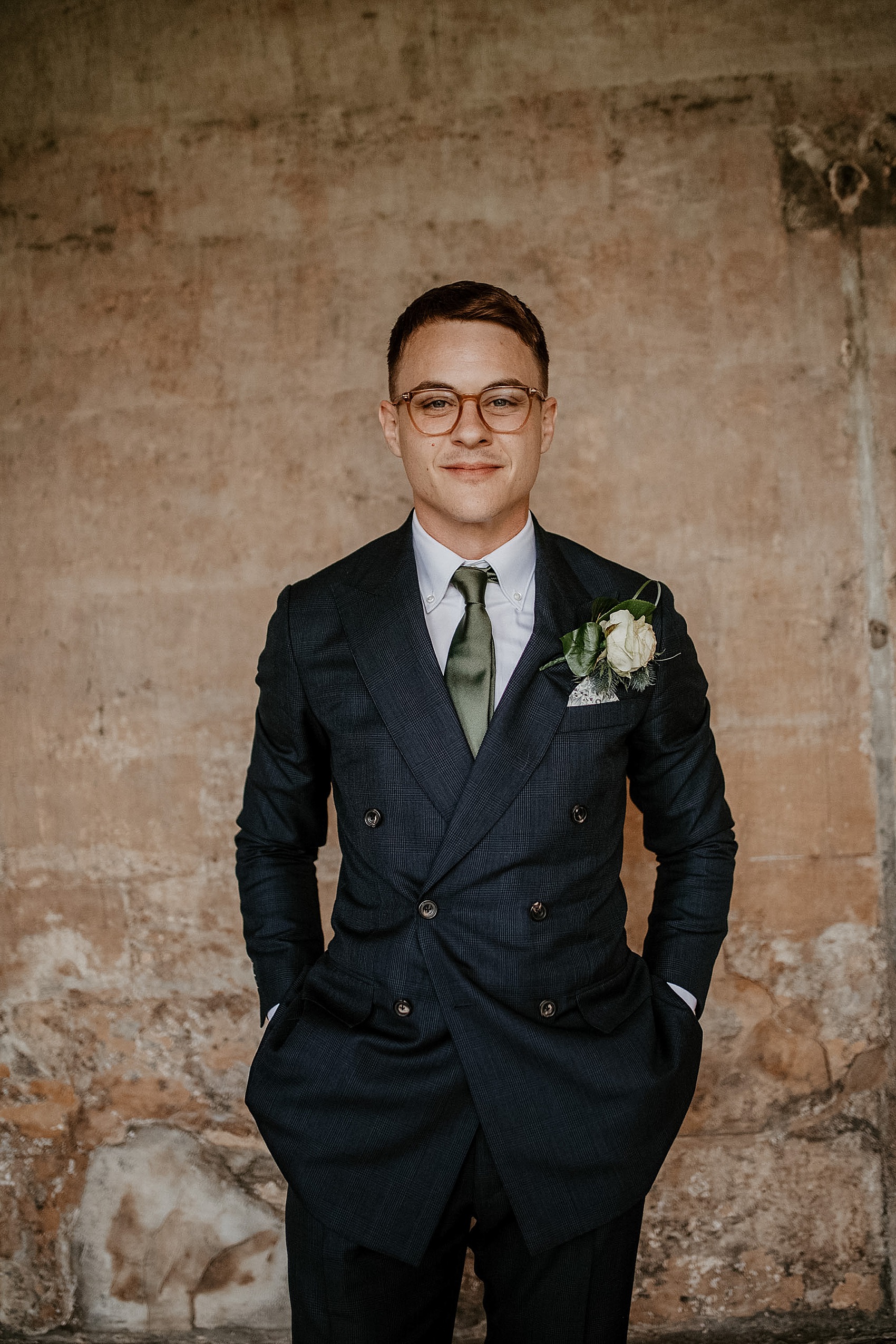 The couple turned to the talents of Norfolk and Suffolk based wedding photographer, Camilla Andrea…
"Camilla was instantly personable and her skill and talent is out of this world. Camilla was one of the first things we booked as we couldn't have been more sure that she was the person for us. She captured everything we could have dreamed and cannot wait to have some printed for our home."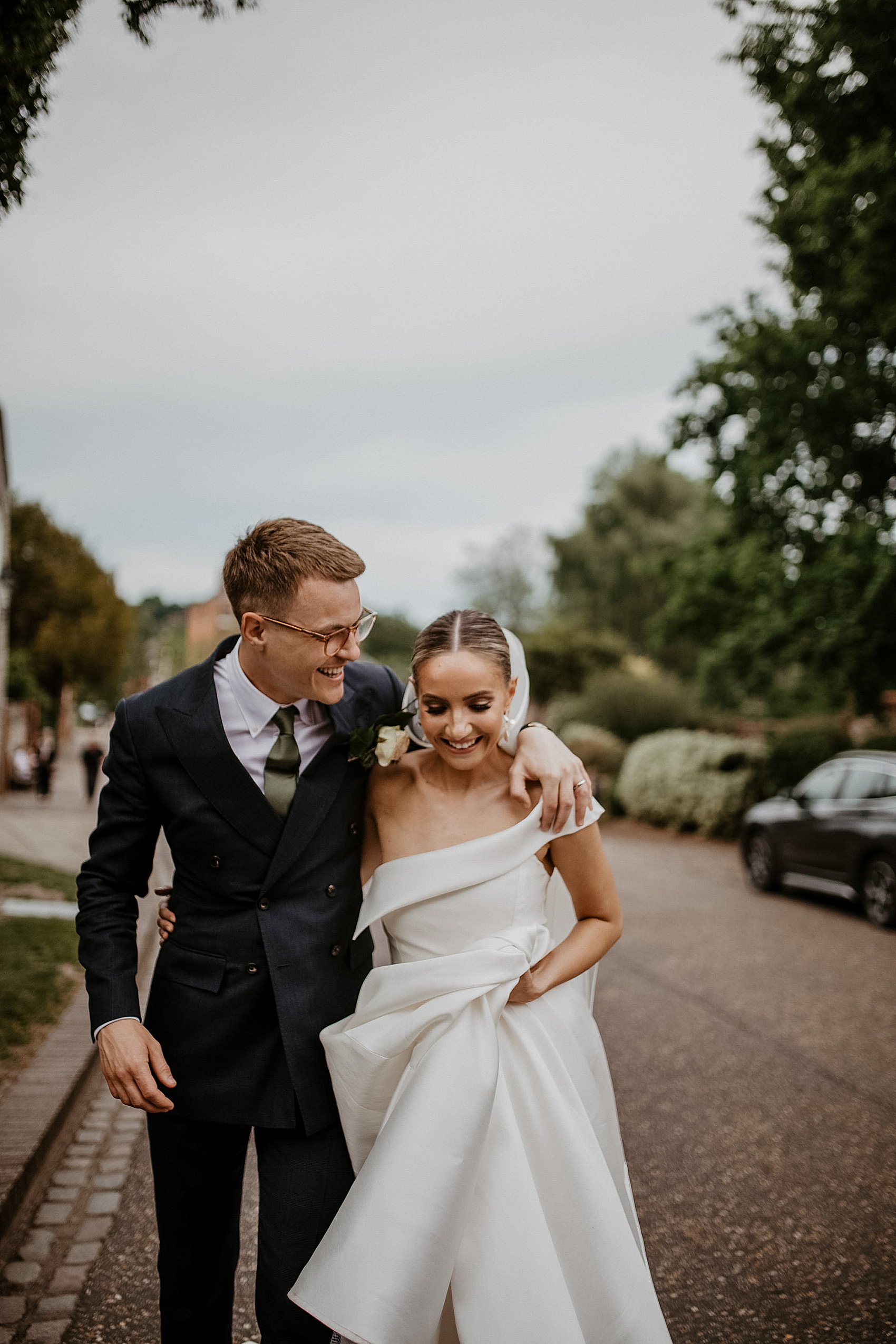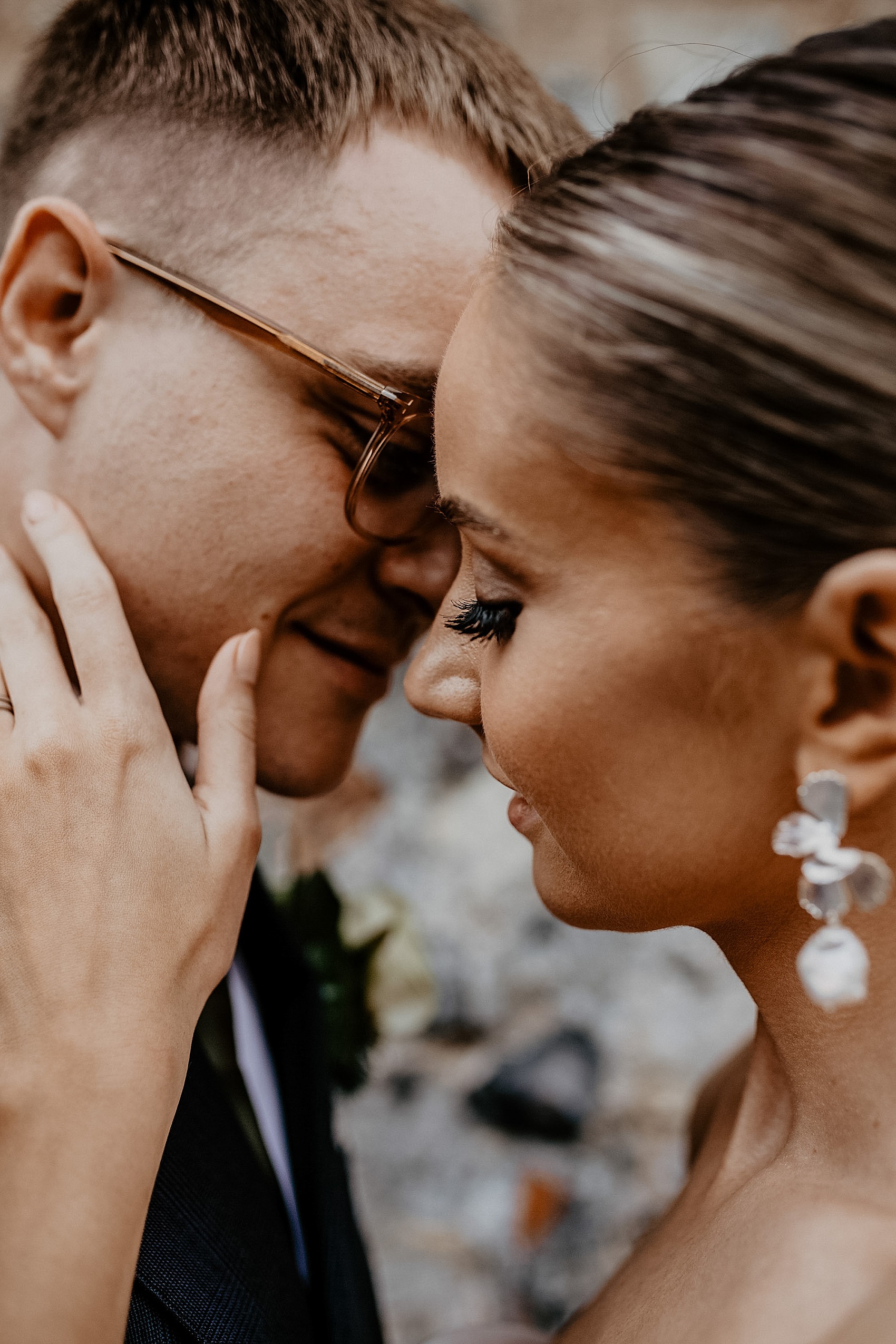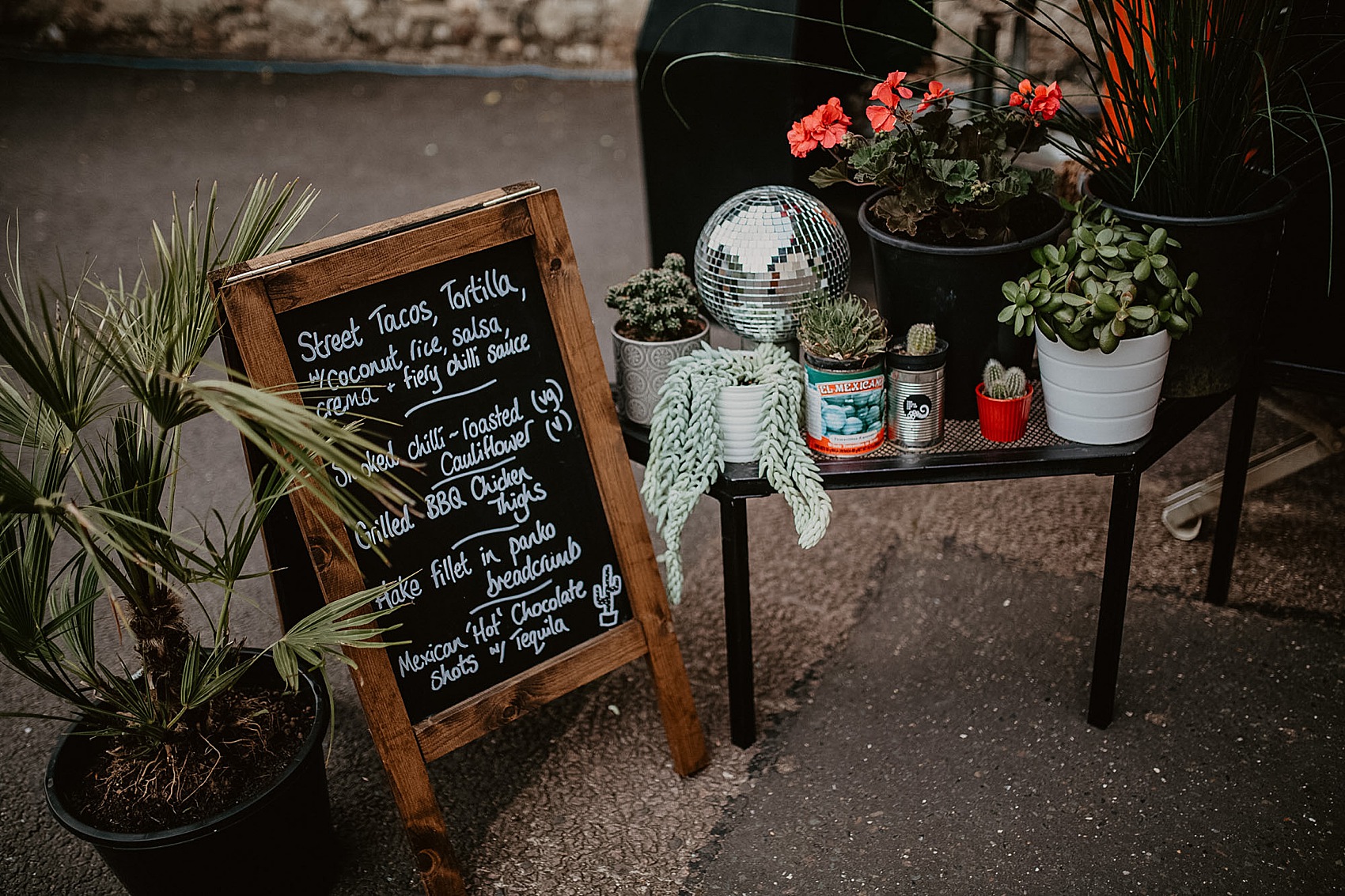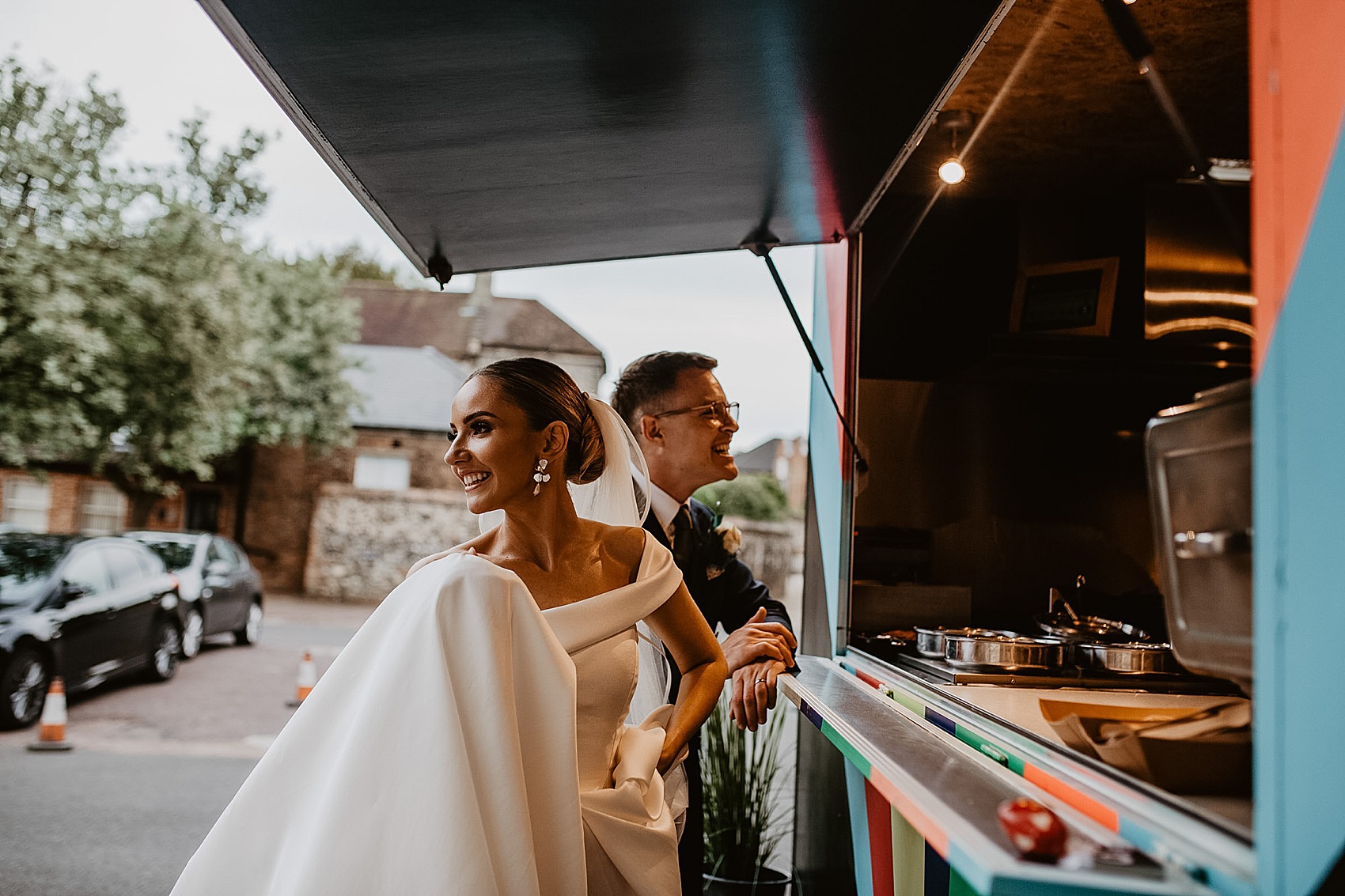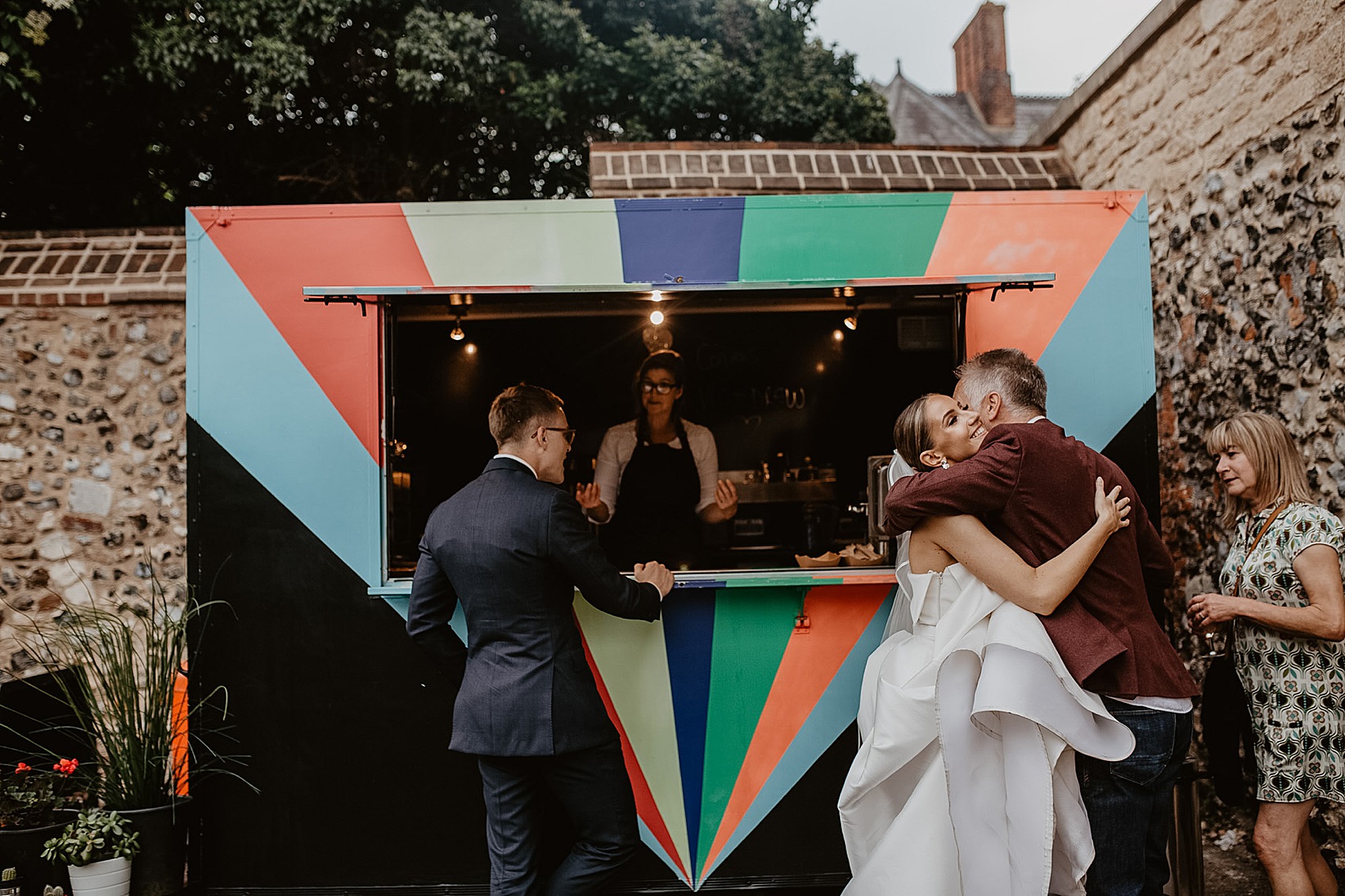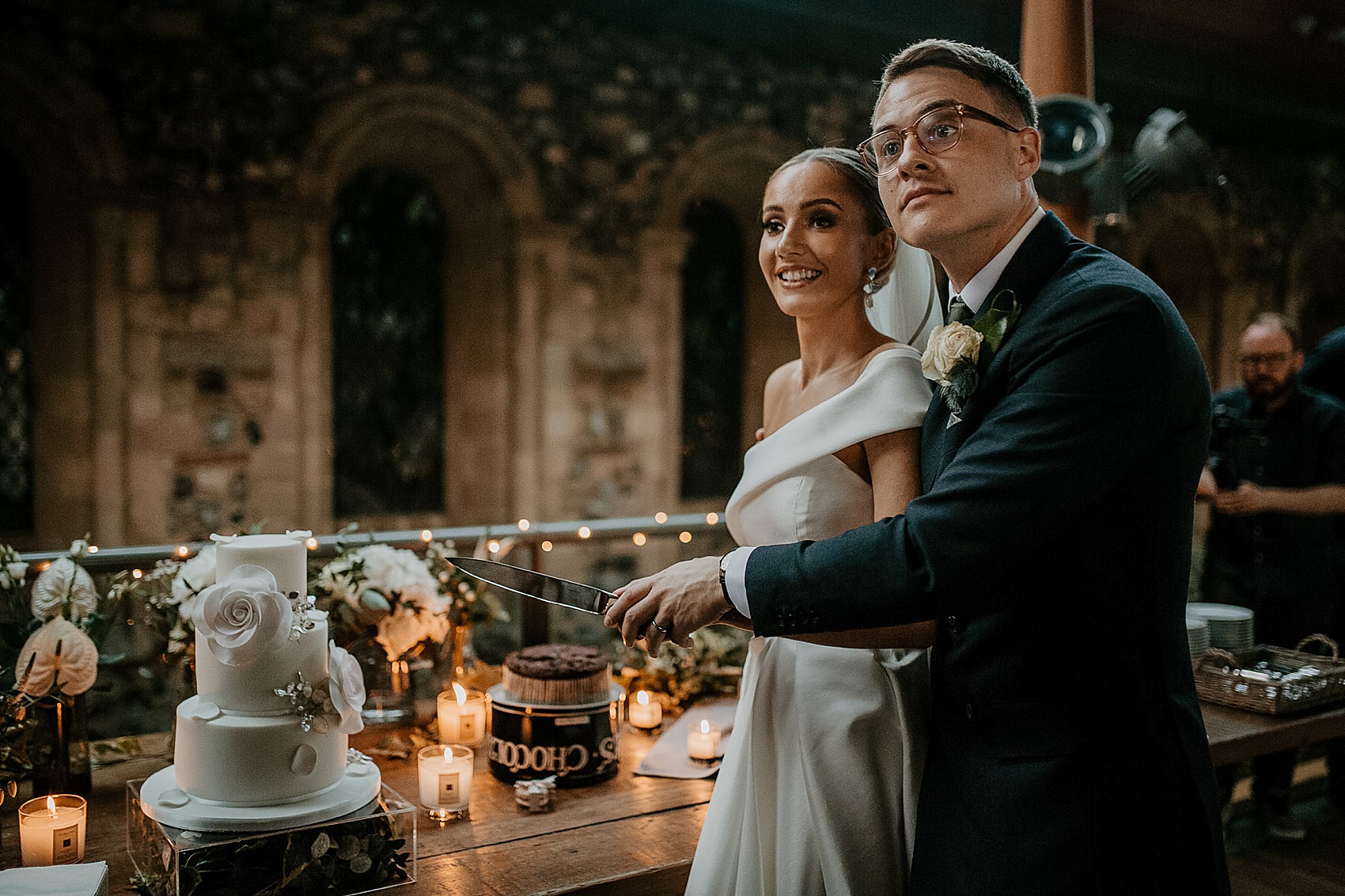 The couple's first dance was to 'Everywhere', by Fleetwood Mac.
"We love music. We always find lyrics remind us of each other but this one the most. It couldn't be more fitting and was something that everyone could join in to."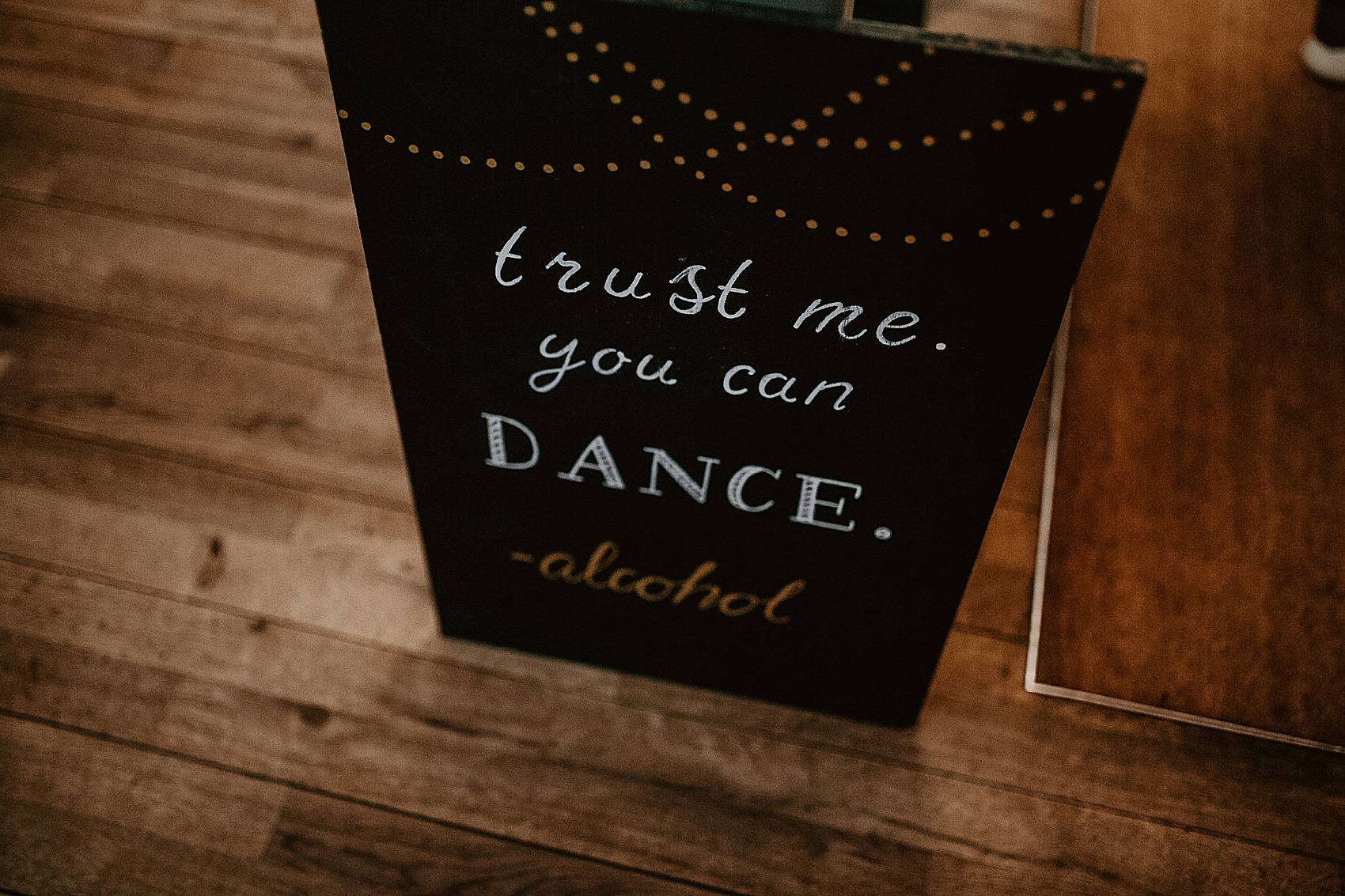 Favourite Moments
"We both loved the ceremony. We had so much fun and our vicar certainly helped with that. My dad isn't a public speaker and didn't feel he could do a speech. To our surprise my dad had made a video that was played at the wedding breakfast. Not a dry eye in the room . I think the meal was our overall favourite part."
"It felt like we had a huge dinner party at our house, mixing round the tables, chatting to everyone. The speeches were all unbelievable and it topped the day off. Plus, it was nice to sit and take in everyone around you – with a drink."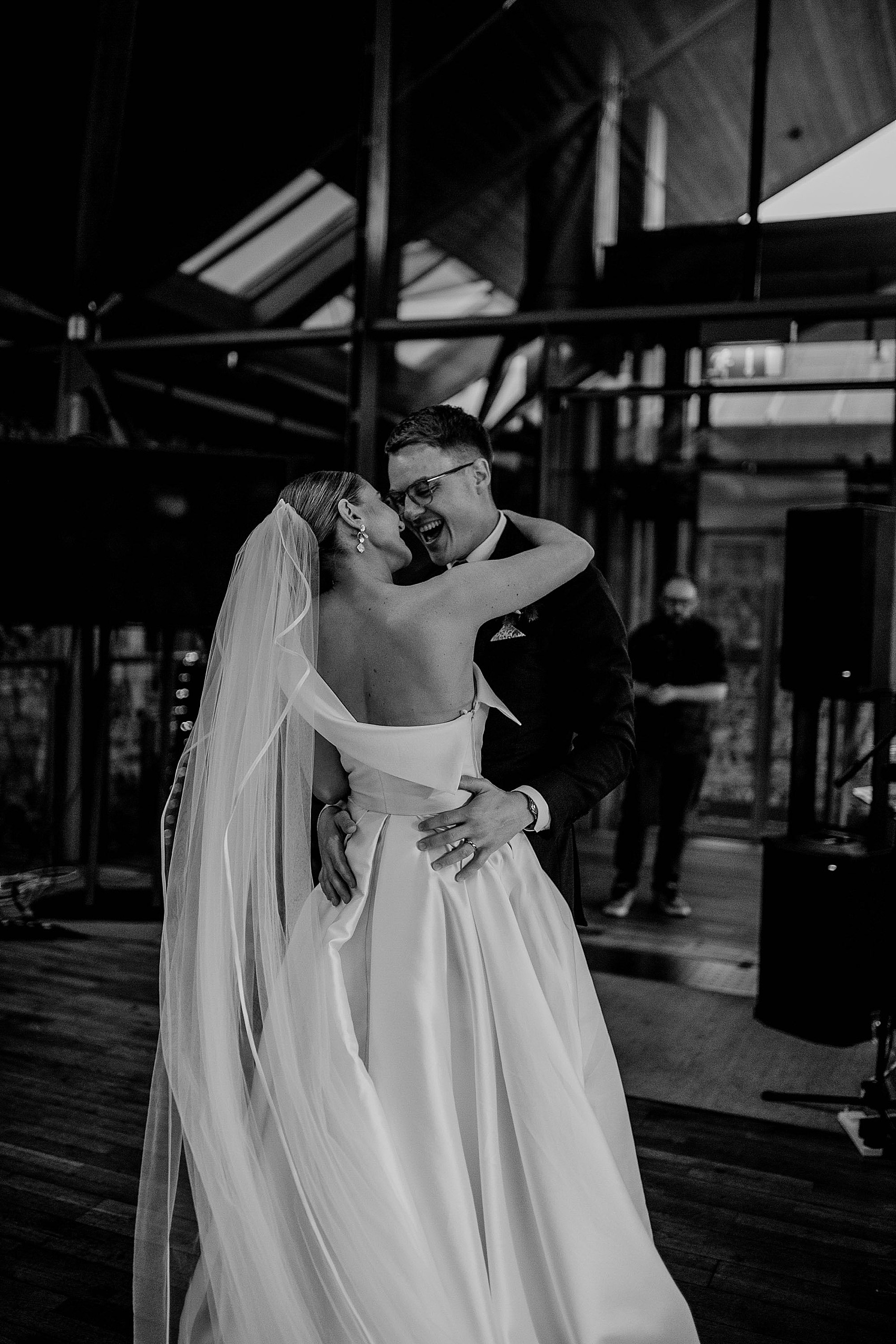 Words of Wedded Wisdom…
"Break the rules. Don't feel like you have to stick to tradition for everything you book, create or plan. Do what you want to do and don't feel pressured to follow the norm.
We both really wanted our Bridesmaids to feel incredible so we went for a dress that they would normally pick themselves and had more of a modern bridesmaid style. Their hair and makeup were super glamand they felt a million dollars which was our aim.
We didn't want to take long on the photos outside the church. Our aim was for camilla to captured natural moments. However still have a list of images you would like. I. E. With certain family members and friends. This meant we had so many backdrops for our gorgeous photos"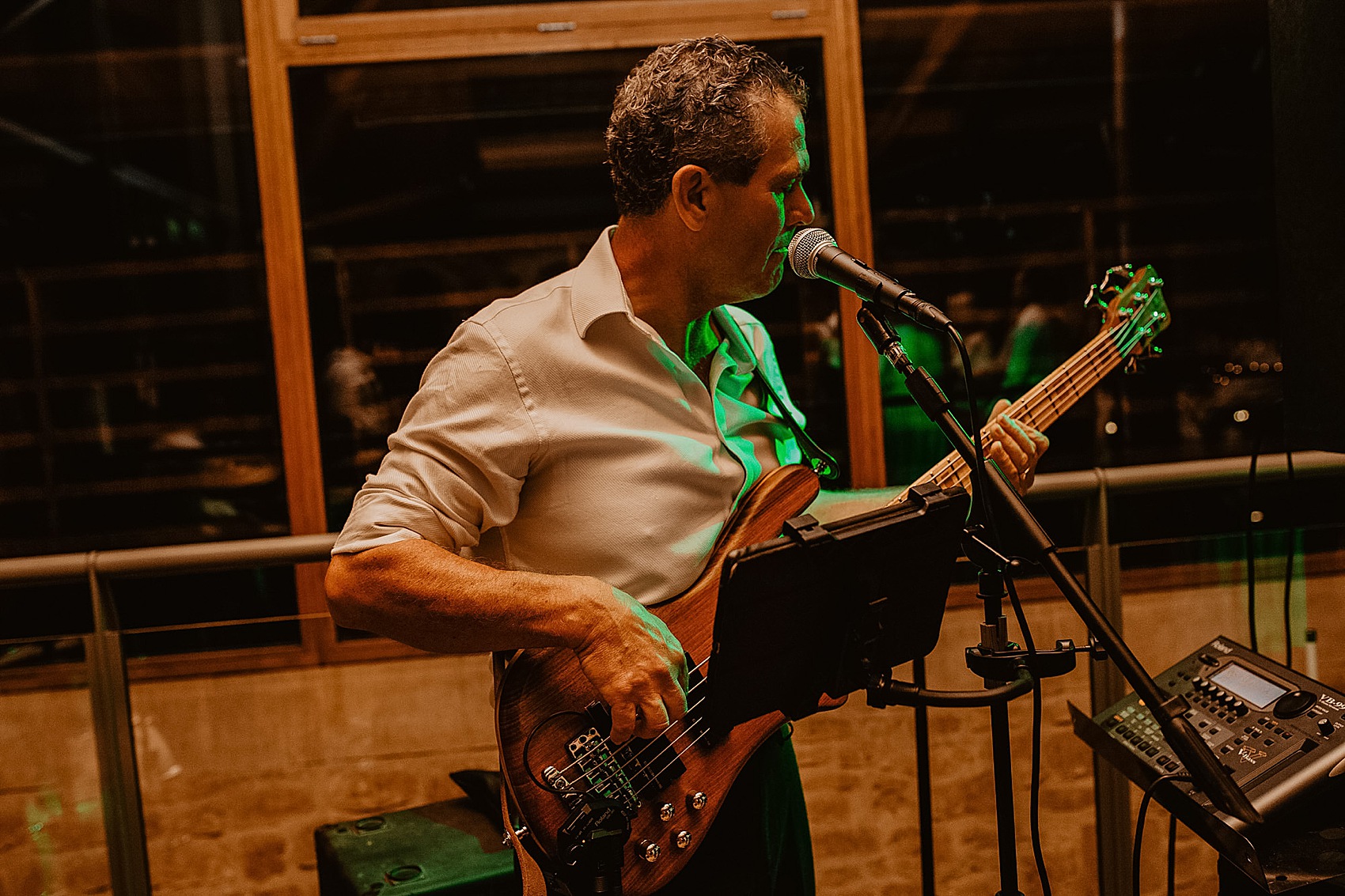 "Lastly, have a quick hello with everyone. So many people told us they didn't get a chance to speak to their guests as it went too quick. We popped round the tables at the wedding breakfast and made sure we had a chat with all guests. It didn't have to be long and it gives you the chance to do it together and reflect on the day. The day after the wedding we felt relaxed that we had greeted everyone who had made such an effort for us.
Our original budget was £15,000 and we were pretty spot on.
Take in everyone's reactions and try and look at everyone when in the church or entering your wedding breakfast. Most people advised us that in a blink of an eye it's over. We really made sure to fully experience our day."