Well, what a week it's been – we're sending the biggest and most heartfelt virtual hugs to you all and hope that this weekend, you'll be finding time to disengage, switch off, enjoy time with family and rest.
Please do whatever you need right now to look after your physical and mental health.
We came up with a little idea to share some uplifting wedding photography to keep your spirits high after lockdown. We've already shared our first set of uplifting images to help you through your day, all courtesy of our wonderful Little Book Wedding Directory members.  By the way, the wedding professionals you'll find in our directory really are a talented and magnificent bunch – the kind you will want by your side making everything wonderful as you plan your own wedding. The kind who are going out of their way not to accommodate postponements and date changes and helping their couples adjust during these challenging times with as least stress as possible.
Here is our second set of photographs to make you smile. We're not looking to share the kind of super polished, perfectly posed, album worthy photography – we wanted to share realness with you – those gorgeous snaps that capture natural, impromptu moments of joy.
We hope you love these as much as we do.
"As the only child who made the guest list, this little guy was centre stage and spent most of his time falling on to his auntie for impromptu cuddles as a result of his new but slightly sketchy walking ability!"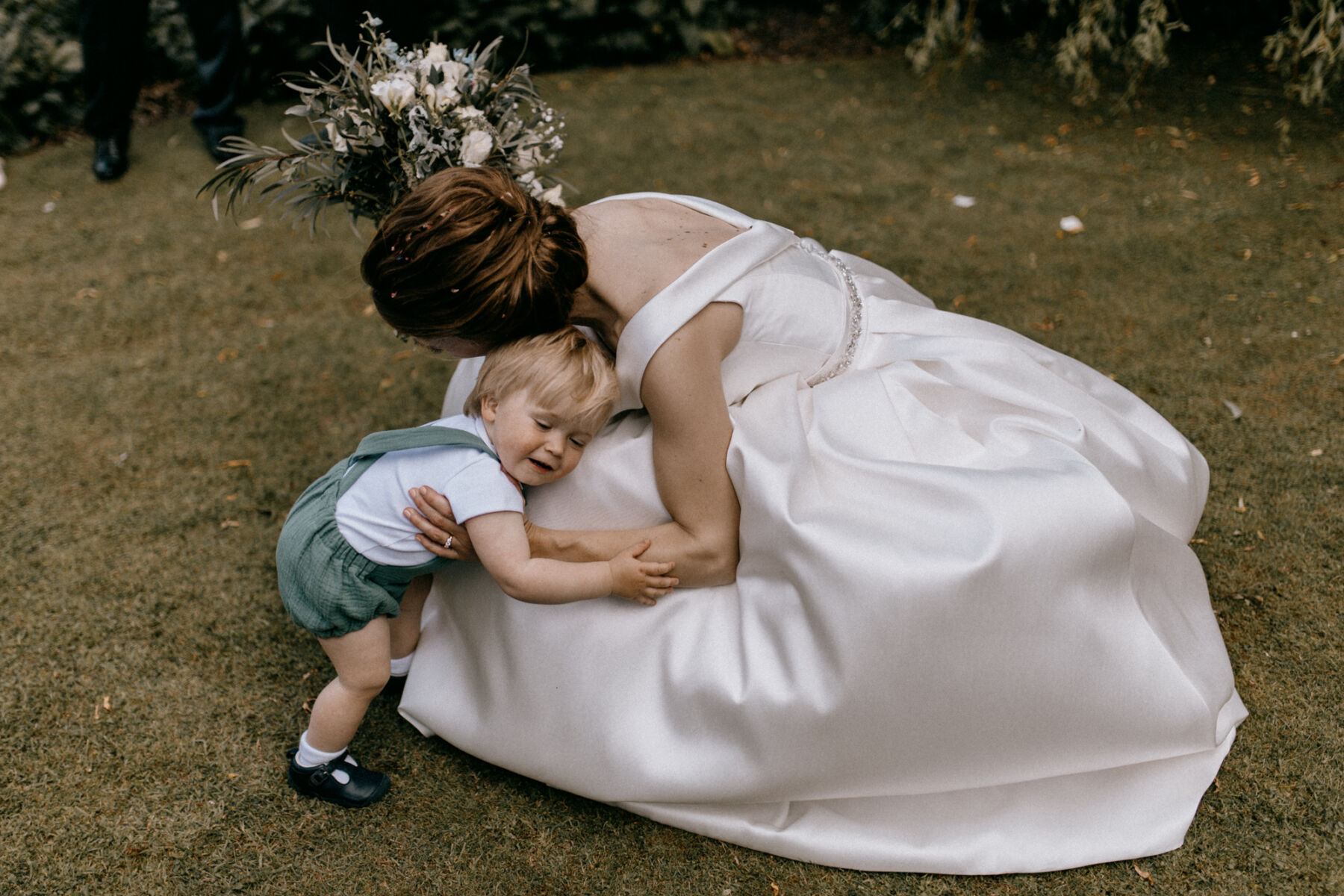 Mirrorbox Photography

+ Follow
"We just had to share this image – we always feel so lucky to be able to capture these off-guard moments on camera."
"Whenever I look at this image of Jenny and Matt leaving the church, the words 'pure joy' come to mind. This one makes me smile whenever I see it!"
"I love this special moment between mother and son, just before the ceremony in the Westminster Room at The Old Marylebone Town Hall."
Katherine Yiannaki

+ Follow
"This image is of Charlotte, after being absolutely annihilated with confetti, turning back to her guests to say 'just look what you've done to me!!' There is so much joy in this photo and, despite not being able to see her face, you just know there is a massive grin there. Such an untraditional bridal portrait, but I love it!"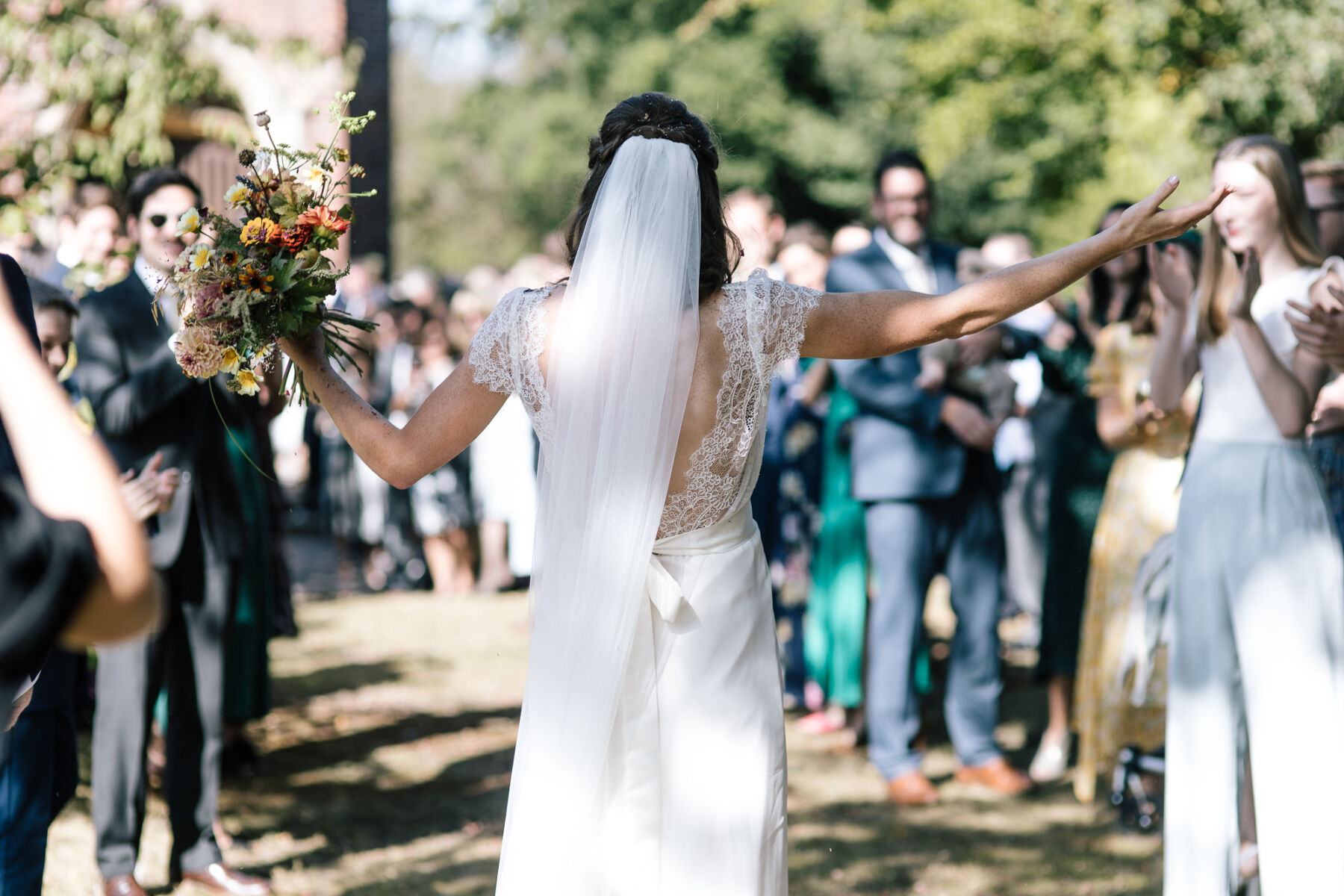 "This photograph is of the most beautiful soul. Ellen and Tom had the most gorgeous outdoor wedding in Surrey and Ellen's Grandmother was the first and almost last person to leave the dance floor, which was the most adorable thing. You could see how many people loved her – friends and family were choosing her to be their dance partner and she even tried to drop to the floor with everyone. This is that exact moment. Joy and laughter on the dance floor."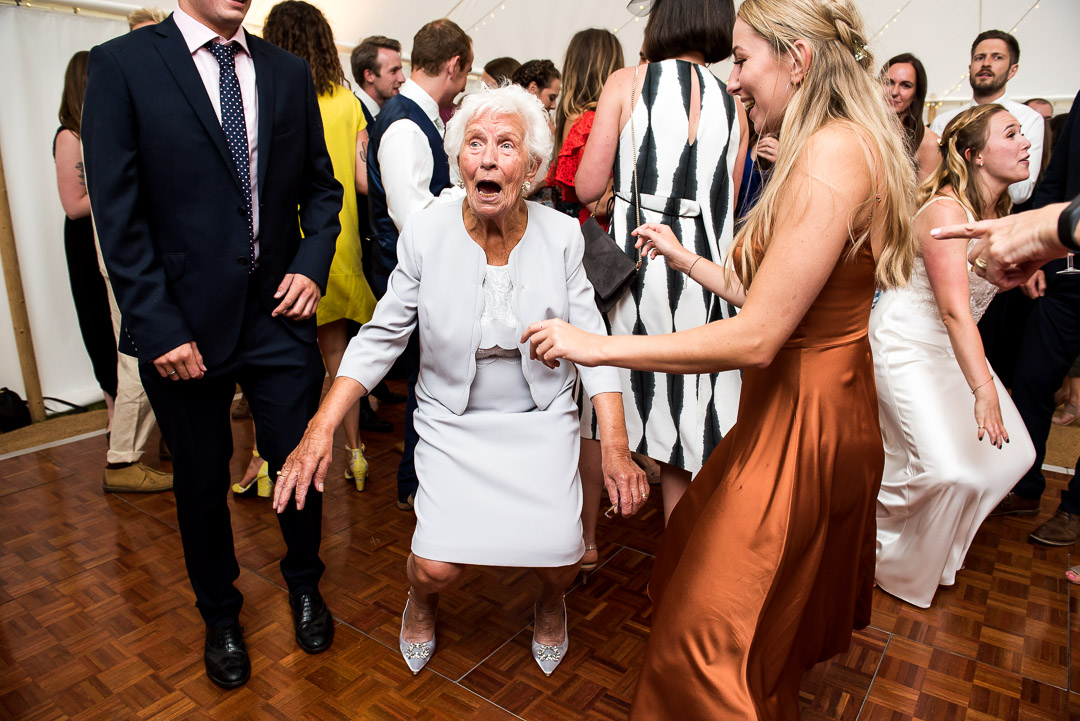 Eclection Photography

+ Follow
"This is a family photo I just love as everyone doing their own thing. Family photographs are all about showing little traits of each member, so I like to create the opportunity for that to happen!"
"This is Phoebe & Huw during their reception, as Huw's best man gives him an absolute roasting during his best man's speech – because we reckon everyone needs a good belly-laugh right now!"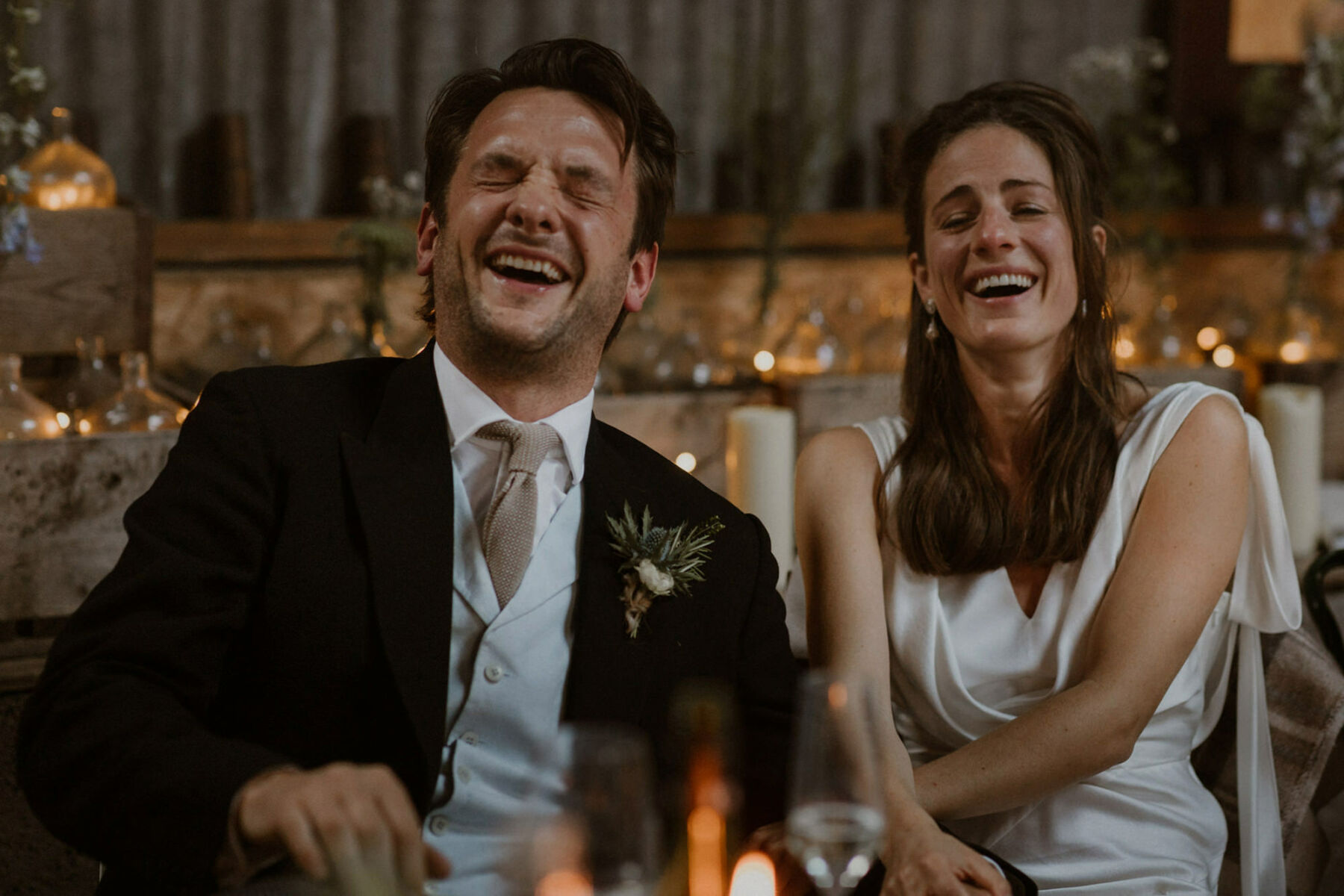 "This image is one of my faves from last year. The bride smiled the whole day! This photo is just so much fun and joy and so much confetti – who doesn't love a confetti canon? What better way to celebrate saying 'I do'? I love the couple's faces too, pure happiness."
"I always think that the evening part of a wedding reception is so much fun to shoot – people really let their inhibitions go and there are always some hilarious moments, particularly involving alcohol!" Becky Harley Photography

Now take a look at these adorable first set of uplifting wedding photographs we shared.