Hello loves! How are you all doing this sunny Saturday – thank you for showing so much love this past 24 hours for the article we published that shared a 360 degree perspective on the matter of wedding postponements.
We've had thousands of you read this article and get in touch to say 'thank you'. We're just really pleased we're able to help you through these disruptive times and will continue to publish articles that encourage empathy and compassion from all angles. OK, to on to today's wedding folks…
Halfpenny London

+ Follow
Natasha and Dino 's wedding took place on 24th August last year at the charming Cormiston Farm in Biggar, Scotland – and we're extra delighted to be sharing this wedding because two of our Little Book members (that's our super inspiring wedding directory) played a huge role in making it happen).
Natasha's gorgeous slip dress was created by Halfpenny London (who you'll be hearing more from directly here on Love My Dress over these coming days as I've invited the lady herself to talk to us about her new collection) and these photographers were captured by our long-term favourites, the wonderful Sam and Sequoia aka,  Mirrorbox Photography.
"Cormiston Farm in Biggar was the first and only venue we saw and fell it love with how remote and beautiful the grounds / barn. Dino is originally from the Scottish Borders and we both agreed that we wanted to have our wedding in Scotland."
"The venue is very rustic and surrounded by hills and wildlife. We wanted to keep in the theme of summer wedding, using wildflowers, heather, wooden arches. The style was very chilled and relaxed. We also used lots of fairy lights and a disco ball for the evening."
Mirrorbox Photography

+ Follow

"We used suppliers all local to Scotland and they were all such a joy to work with. We also created our own wedding website which had all information from travel / accommodation / timings / gifts. It was useful to have all the info for guests in one place."

"School House Flowers provided DIY buckets of seasonal wildflowers and we decorated our tables with these. They also created beautiful wildflower bridal and  bridesmaid bouquets."
"Dino and I met at work;  we both worked for a photography studio in London at the time. We got engaged in 2017 when we were on holiday in Italy. We rented a boat when in Ponza Italy and that's when Dino proposed. We were engaged for two years before our wedding."
"Dino has always like Paul Smith suits and tried on a few in store until he found the one he bought. The staff at Covent Garden store were so helpful and the service at Paul Smith was great. "

I love how Natasha chose simple, bias cut slip dresses from ASOS for her bridesmaid, that mirrored the simple, elegant tones of her own gown.

The bride's father accompanied to the ceremony, to the sound of 'You and Me', by Penny & The Quarters.

The ceremony was led by Celebrant Chris Simm Celebrant.
"Our vows were short and sweet but personal to us. My eight year old niece read 'Some Things Go Together', by Charlotte Zolotow. When we signed the papers, we played the song 'Thinking of You', by Sister Sledge."
"Walking back down the aisle, once married, we played the song 'Praise You', by Fatboy Slim."

The couple discovered their wedding photographers, Mirrorbox Photography, through our Little Book Wedding Directory, which we're super thrilled about.
"We both love the documented style photography and love their images from previous weddings.  On the day they were perfect, discreet and captured the whole day perfectly! 110% recommend and we already have to friends who are engaged"

Natasha's gorgeous slip dress is by Halfpenny London – a purchase she made from Net-a-Porter.
"I bought my dress online at Net-a-Porter. I ended up buying a few from net-a-porter to try on at home and the half penny London was simple and perfect for my style. I did go to a few bridal boutiques but definitely preferred to try on dresses in my own home with a bottle of Processco with friends. I wanted something that was a simple and classic style – it's what we both wanted and love."

Ladies – Halfpenny London are currently offering virtual appointments – or, like Natasha, you can try on some of the designs she has available exclusively to Net-a-porter and try these on in the comfort of your own home.

After taking time out for some portraits shots in the grounds of the venue, the couple invited their guests inside to celebrate within the most beautifully decorated barn.
Long wooden tables were decorated with tall cancles, wildflowers and blue silk chiffon table runners.  There were fairy lights and disco balls to add a touch of modernity to the scene too.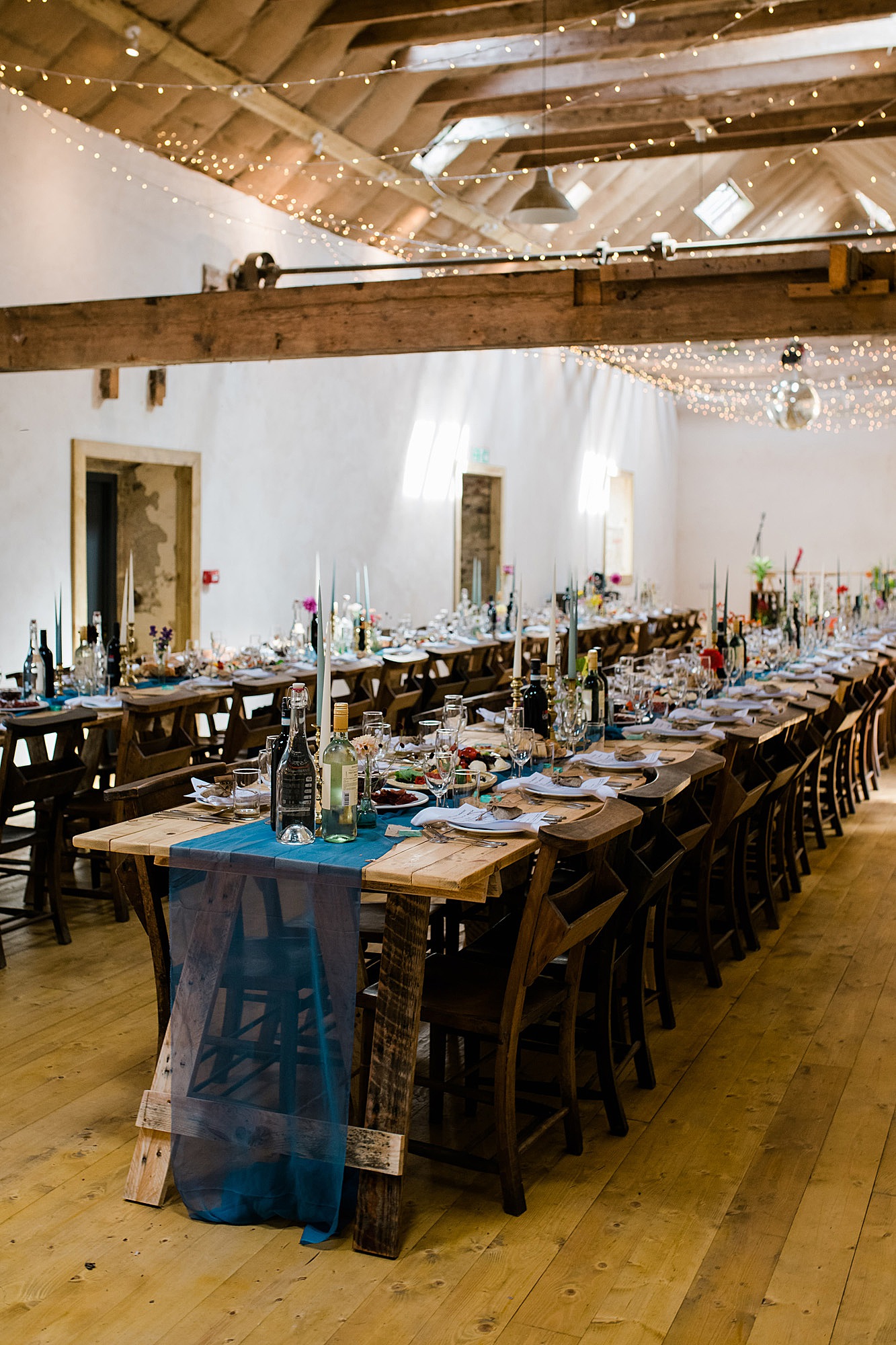 Vases and candlesticks were hired through Pops & Piaf, tables and lights were hired through HoplerWood Co Event Rentals and that fabulous neon sign was provided by Solas Neon.
The couple provided sweet little bags of wildflower seeds as favours…
"We loved our menu created by Kitchen East. They were the perfect caterers for us. We had long conversations about what kind of menu we waned and they created the perfect family style Italian meal. They used all local suppliers and seasonal food. We wish we could eat our menu every day."
"We used banana paper and black ink stamps to create name cards. Kitchen East hand wrote our menu. We also created our own sandwhich boards and printed off table plan and signage. Lastly, built our own sign post which included imported places where we met, live, engaged etc."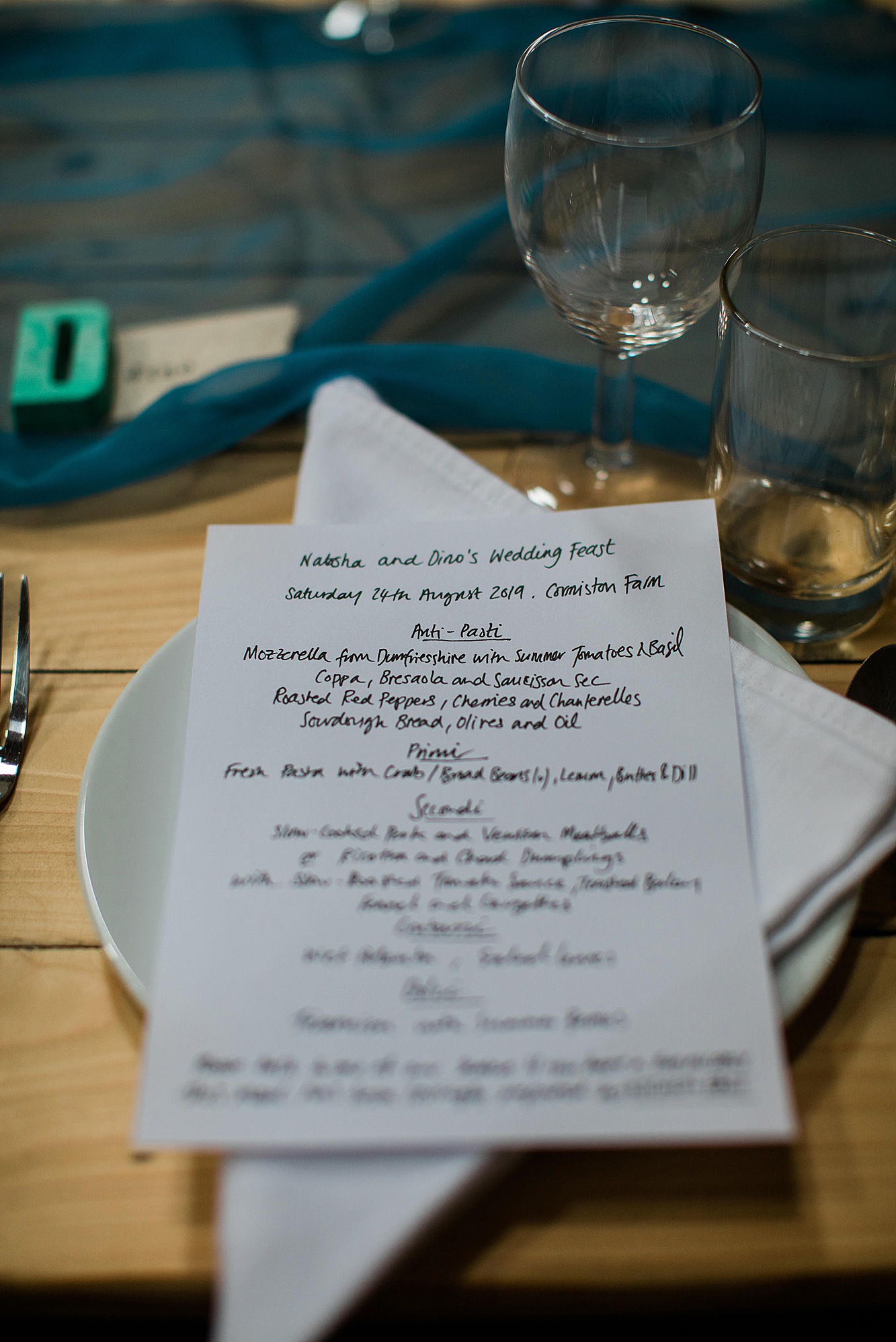 ….and clearly, the guests loved that venue too! I love this sense of shared dining and yes darlings, hopefully in the not too distant future, we will be celebrating like this again once more.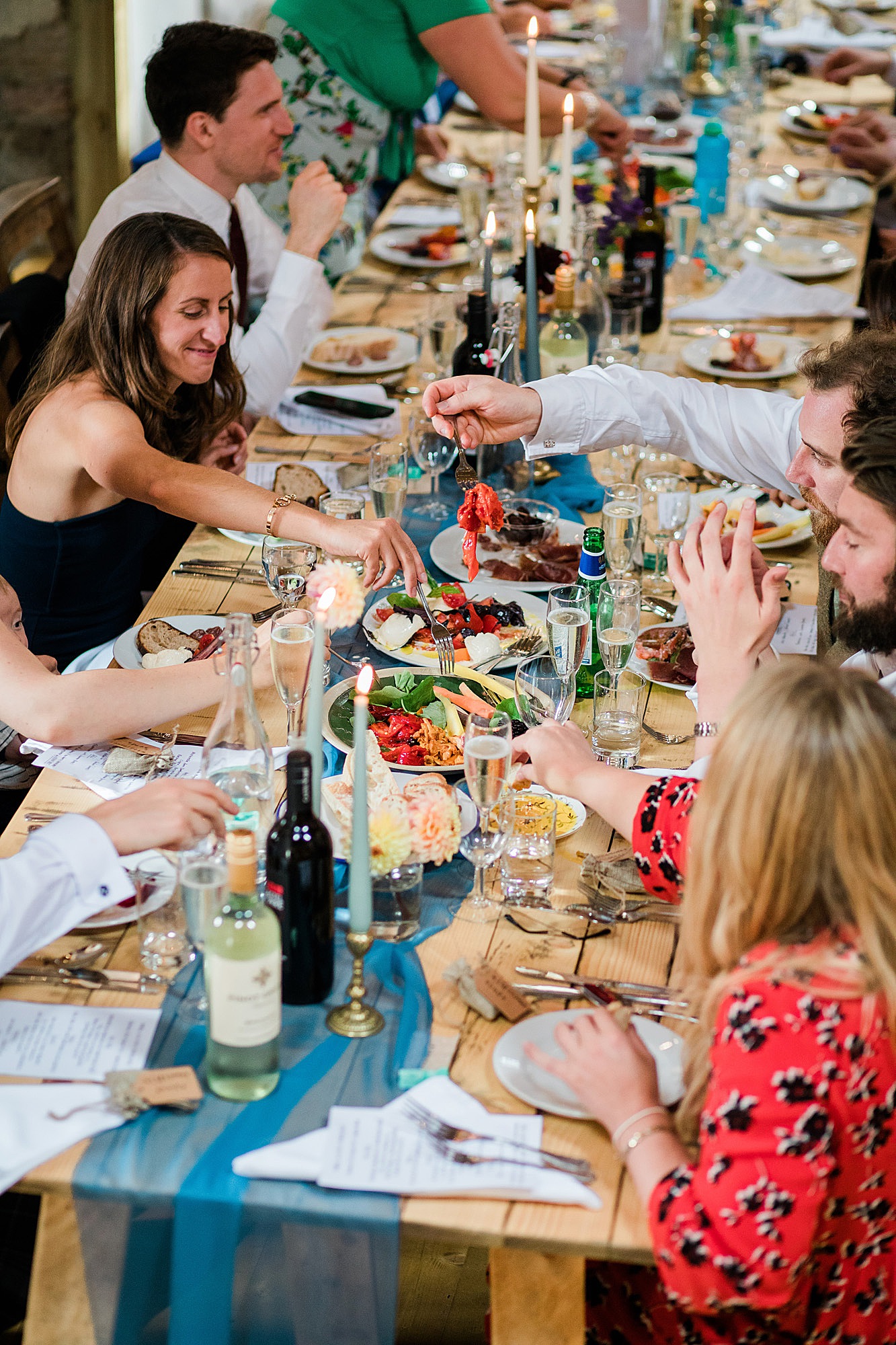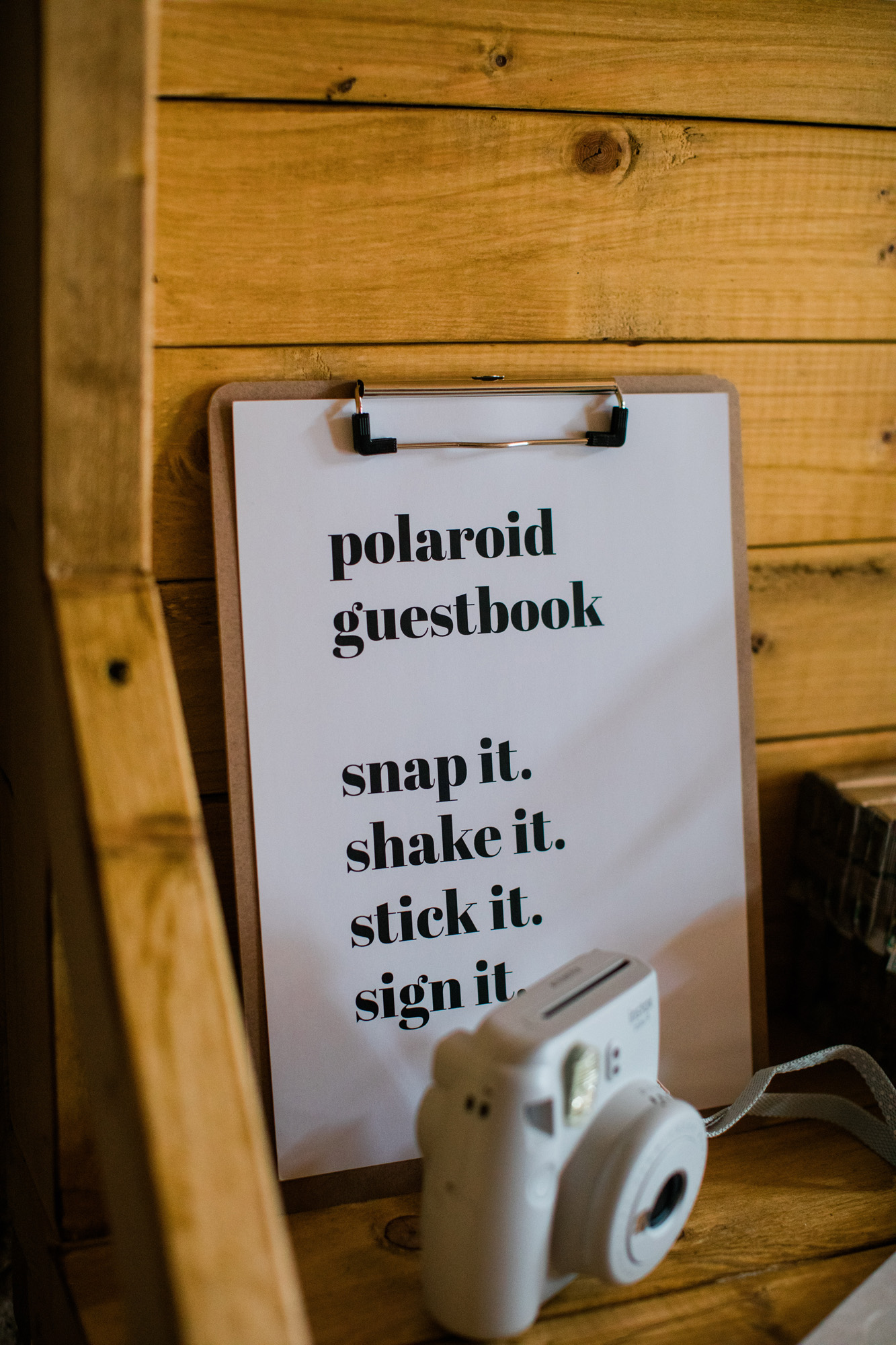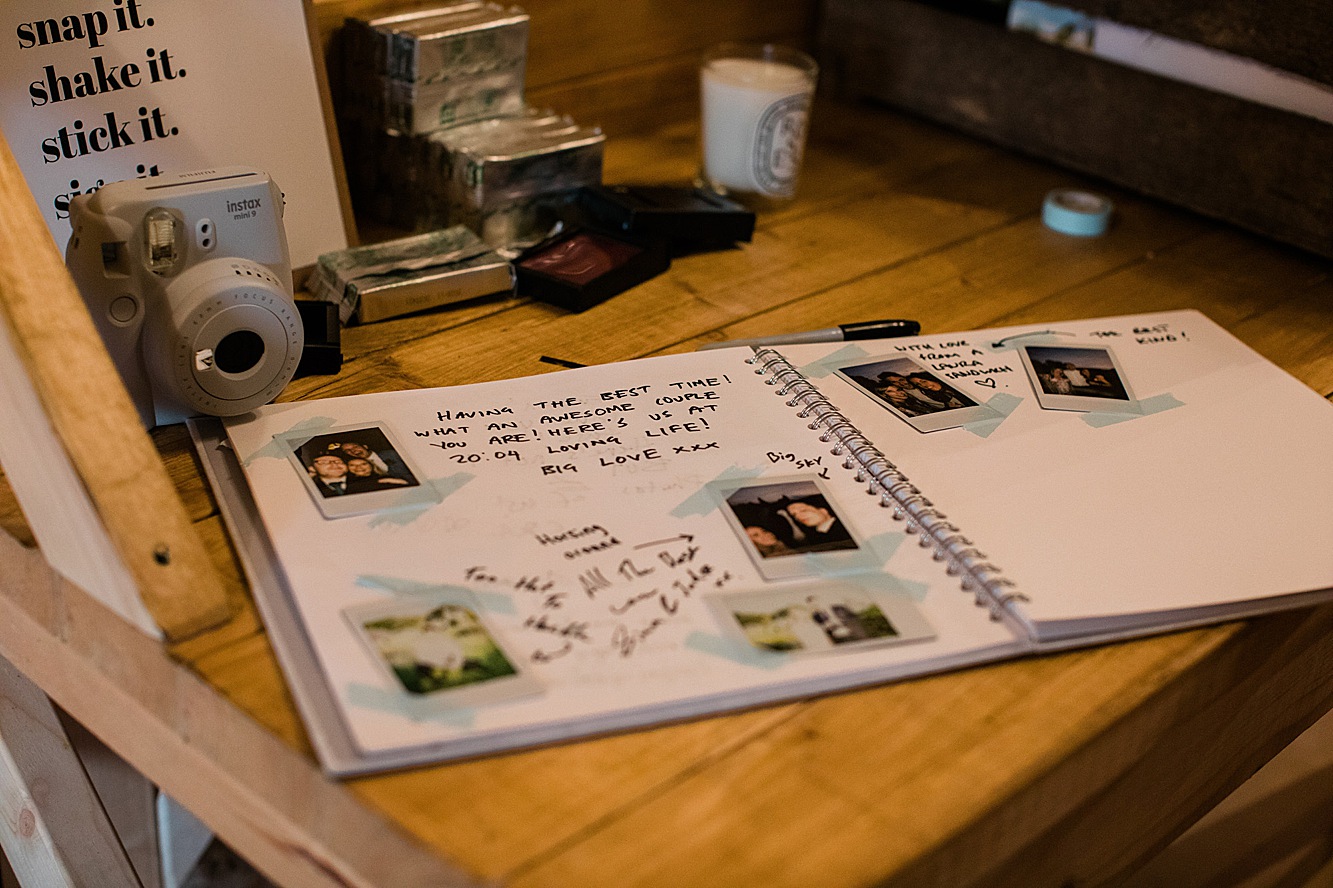 The couple took a dance to Talking Heads' 'This Must Be The Place'. And on recollecting their favourite moments from the day, Natasha says it was…
"…when our dinner was in full flow and seeing our friends and family all getting along and smiling all under one roof. We both agreed it was such an amazing feeling. The sun was shining and all our favourite people together eating delicious food, drinking wine, playing our favourite songs in the background."
Words of Wedded Wisdom
"Enjoy the planning stages. Don't be afraid to negotiate with vendors. If you are planning your own day and not using a wedding planner I would definitely recommend to write out a detailed schedule minute by minute of the day and give out to anyone involved on the day (caterers, photographers, venue, best men etc) also start putting together a playlist of songs you want to play throughout the day / evening. Lastly, enjoy the day! It's true, it goes by so quickly."
"I loved looking at the real weddings and getting inspiration and knowing suppliers. It is a great website for all things weddings!"
"We wish we had a videographer but everything on the day was perfect."
"Our original budget was £15k and we stayed within it and had some money left over."
So so beautiful all-round. Darling Mirrorbox Photography – thank you for sharing these beautiful images. Readers – you can see more from Mirrorbox who are based in and shoot all over Scotland, here on Love My Dress.
And you can see more beautiful Halfpenny London brides here too.
Take good care of yourselves folks,
Love Annabel x