There are so many wonderful businesses that I am proud to to align Love My Dress with out there right now that are longing to swing open their doors, invite you in and provide a wonderful experience doing what they love.
It is super important to me and my team that we work with businesses who care and put their client experience first in everything do. Especially now. To be sure you understand, that is – never, ever more especially so than now.
One such business I love a great deal is the wonderful Jean Jackson Couture, a bridal fashion boutique based in Manchester, run by mother and daughter team, Rebekah (mum) and Flic.
Jean Jackson Couture

+ Follow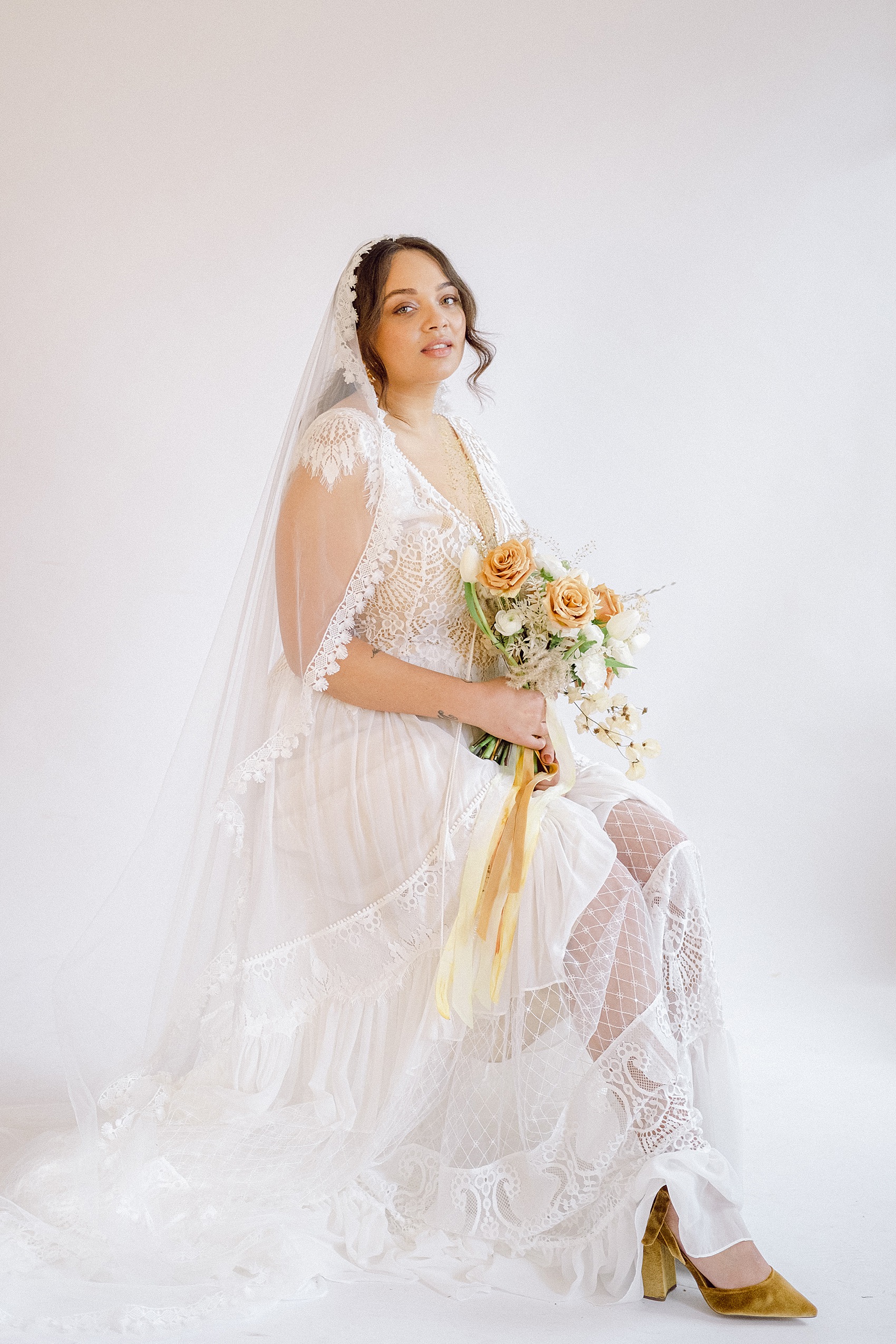 I adore the JJ girls – they are cool, kind and they don't follow the crowd.  They do their own thing and they do it brilliantly, providing a haven for brides from all walks of life to try on lots of beautiful things in a safe, tranquil and welcoming atmosphere.
If you're not yet following them on Instagram, do it now.
Now we all know that for a long time, bridal boutiques have been criticised for only usually carrying sample gowns to try on in a size 10 or 12.  For a long time, the idea of bridal boutiques having dresses to try on in a size 14 or 16 was just assumed a no-no. As for a size 18 or gosh, dare we say, 18+? Forget it.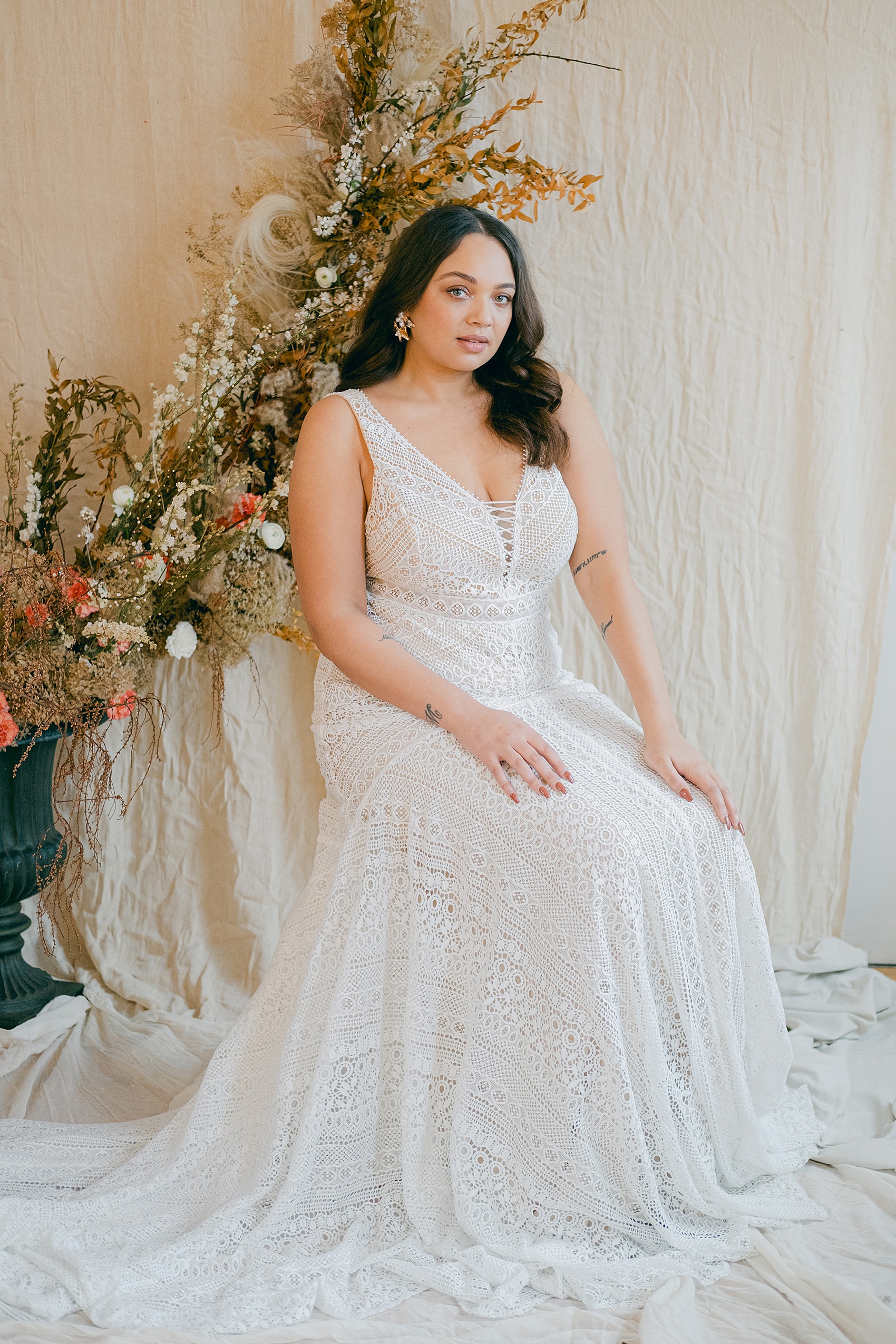 But things are a-changing my friends – partly thanks to the rise of consumer demand through social media channels, where brands can no longer hold up faux-excuses for why their designs and marketing campaigns lack such size inclusivity.
Over the past couple of years, an increasing number of brands have launched 'inclusive collections' with dresses starting from a size 18 and this can only be a good thing.  I'm seeing more and more designers do the same, or other designers proclaim they don't need to as their designs are already now fully size inclusive. Which is GREAT. More than anything, I want to see a much wider range of sizes represented in marketing campaigns and editorials so that more women feel represented, visible and catered to through these images. It feels like we're past trying to explain why now – brands have had long enough to get their heads around it.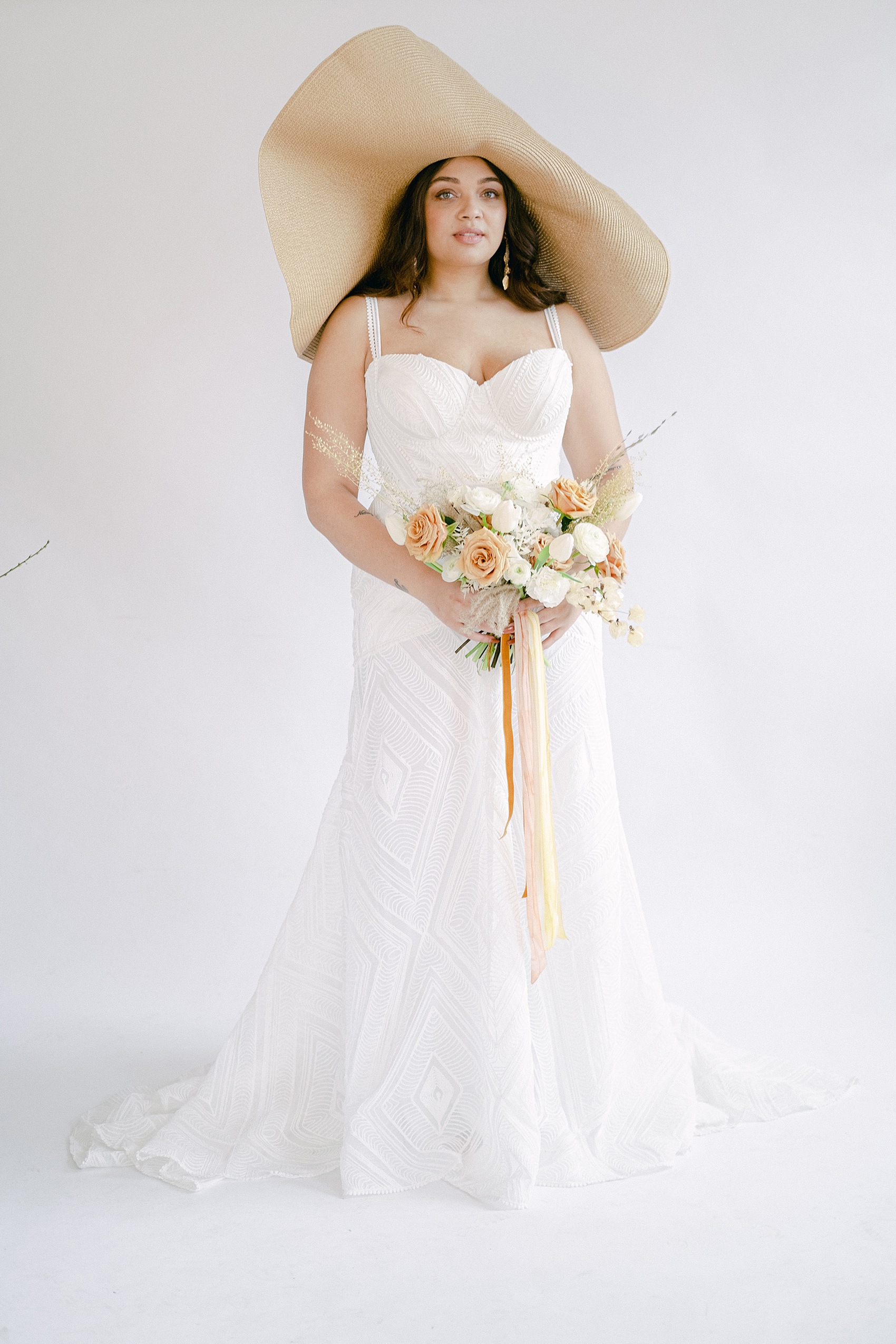 These images provide a wonderful example of size inclusive wedding dress designs. They are by designers Rish Bridal and Rue De Seine and all the gowns you see on this page are available at Jean Jackson Couture and start from a size 18.
Of course, you can't at the time of publishing this article anyway, book an appointment to visit JJ to try on one of these beauties, but you absolutely can, my darlings, book a virtual appointment.
Many boutiques are now offering virtual appointments because of COVID-19 lock-down. Why don't you try one? What have you got to lose? We're at the very start of a 'new normal' now and the concept of a virtual appointment is going to become part of that normal very quickly.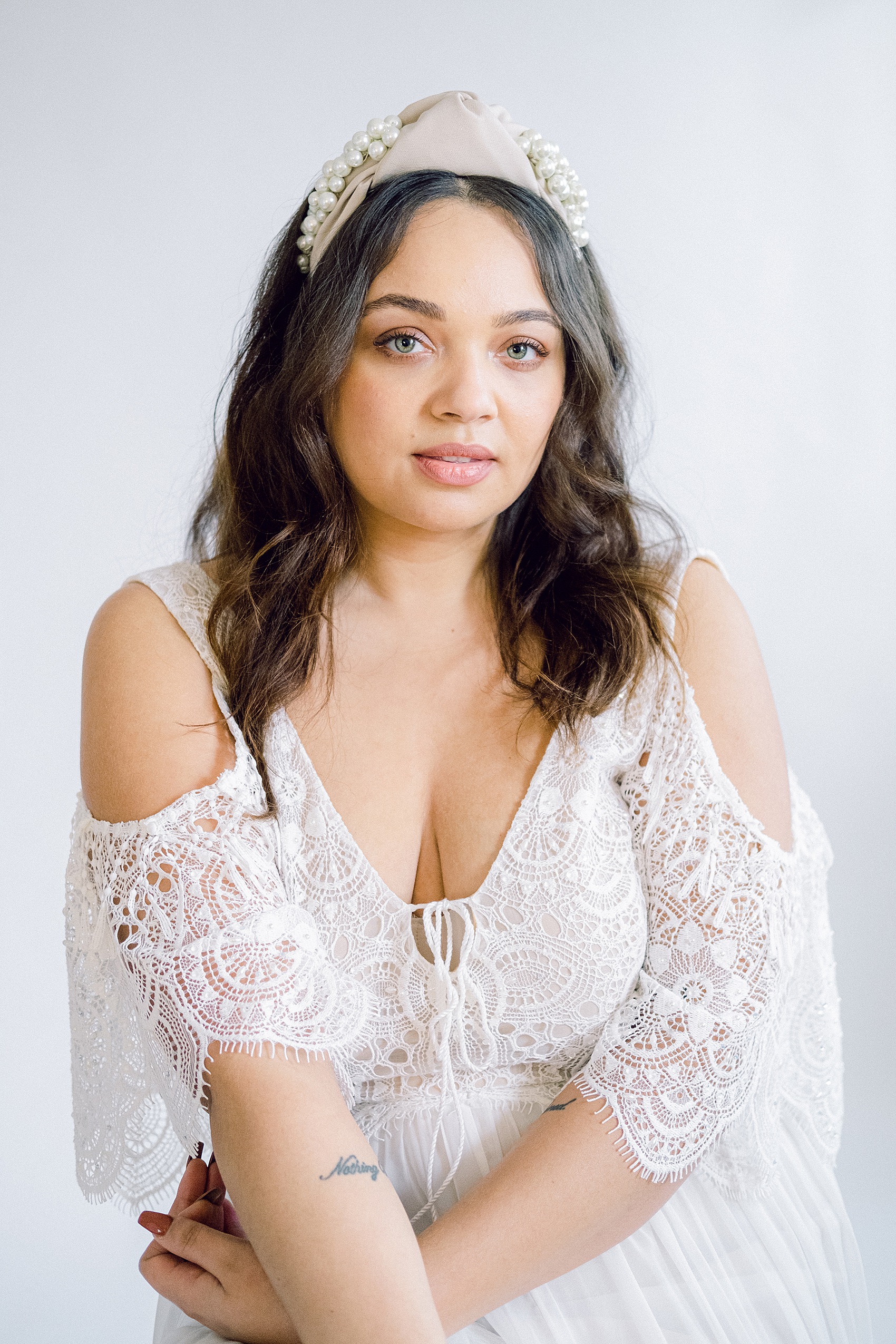 That's not to say of course that physical visits to a boutique will become any less important or desired and I know for a fact that the Jean Jackson girls cannot wait to open back up again and invite you in! But for now, if you are a modern bride looking for a size inclusive, beautiful bohemian bridal gown, get yourselves onto the phone and book yourselves a Zoom session with Rebekah and Flic. It will be a super fun experience and you'll only wonder why you didn't do it earlier.
Not so long ago, and prior to lockdown, the JJ gang teamed up with our Little Book member and highly recommended Manchester wedding photographer, Emma Pilkington and a gang of other fab wedding suppliers, to photograph these gowns on beautiful model Lauren. I truly adore the outcome and hope you do too.
The beautiful florals were styled by Fletcher & Foley and those statement accessories are by artisan accessories designer Miss Clemmie.
Model Lauren's beautiful fresh-faced look was achieved using entirely natural, non-animal tested products, by hair and makeup artist, Sarah Morten.
And finally, contemporary stationery by Beautifully Lost Studio is perfect for the style conscious bride with it's minimal design and modern colour palette.
Happy pinning folks!