I hadn't yet scheduled this editorial but am hoping it's appearance here today will help pop a smile on the face of the venue owners, Lara and Matthew of Cornwall wedding venue, Launcells Barton, for today was supposed to be their wedding day.
We first introduced you to the beautiful Launcells Barton back in January, where we learned that this gorgeous family owned farm and estate has been lovingly restored to offer couples the most wonderful, memorable and charming wedding experience, set deep in the heart of the Cornish countryside.
This much loved family venue played backdrop to this gorgeous editorial shoot that was inspired by the concept of how love and light pierces through even the darkest of times. We've all been through so, so much of late, with wedding plans put on hold, and not being able to spend time with our loved ones.
Launcells Barton

+ Follow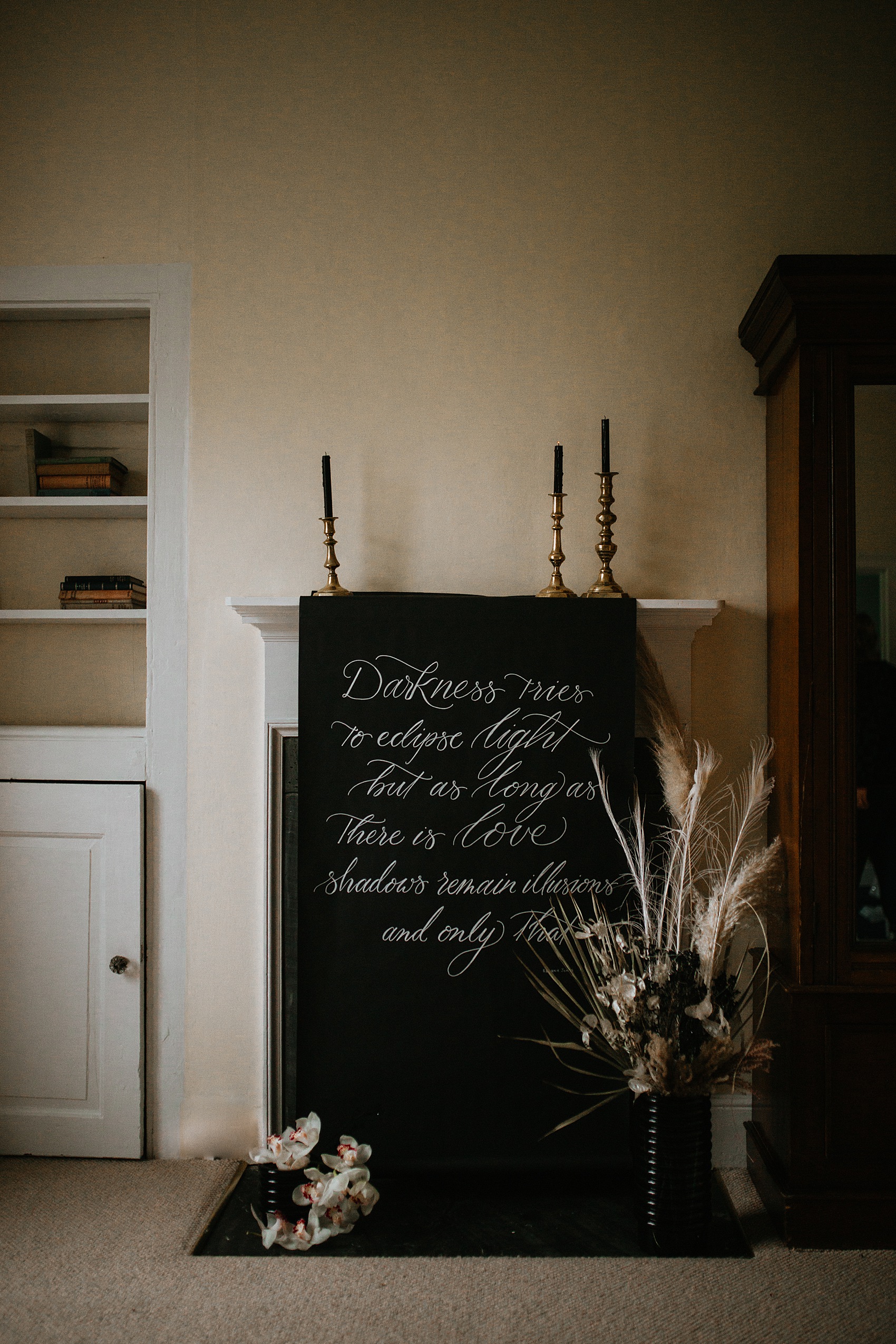 These images are such a timely, bittersweet reminder for Lara and Matthew and indeed everyone today that love will always shine through when we need it to, even when we can't celebrate it as we had planned to.
Lara and Matthew – it's a pleasure to share these photographs today and provide an insight into the beautiful space that is Launcells Barton. We can't wait to help you celebrate and shout from the rooftops once you are ready to welcome back all the lovely, lucky couples who will be marrying here too.

Wedding planner Rebecca Marie was the lady behind the concept and planning of this editorial and her words are below…
"Our photoshoot was inspired by the concept of a total eclipse of the moon, when everything falls into unassuming darkness, and light still somehow manages to shine through."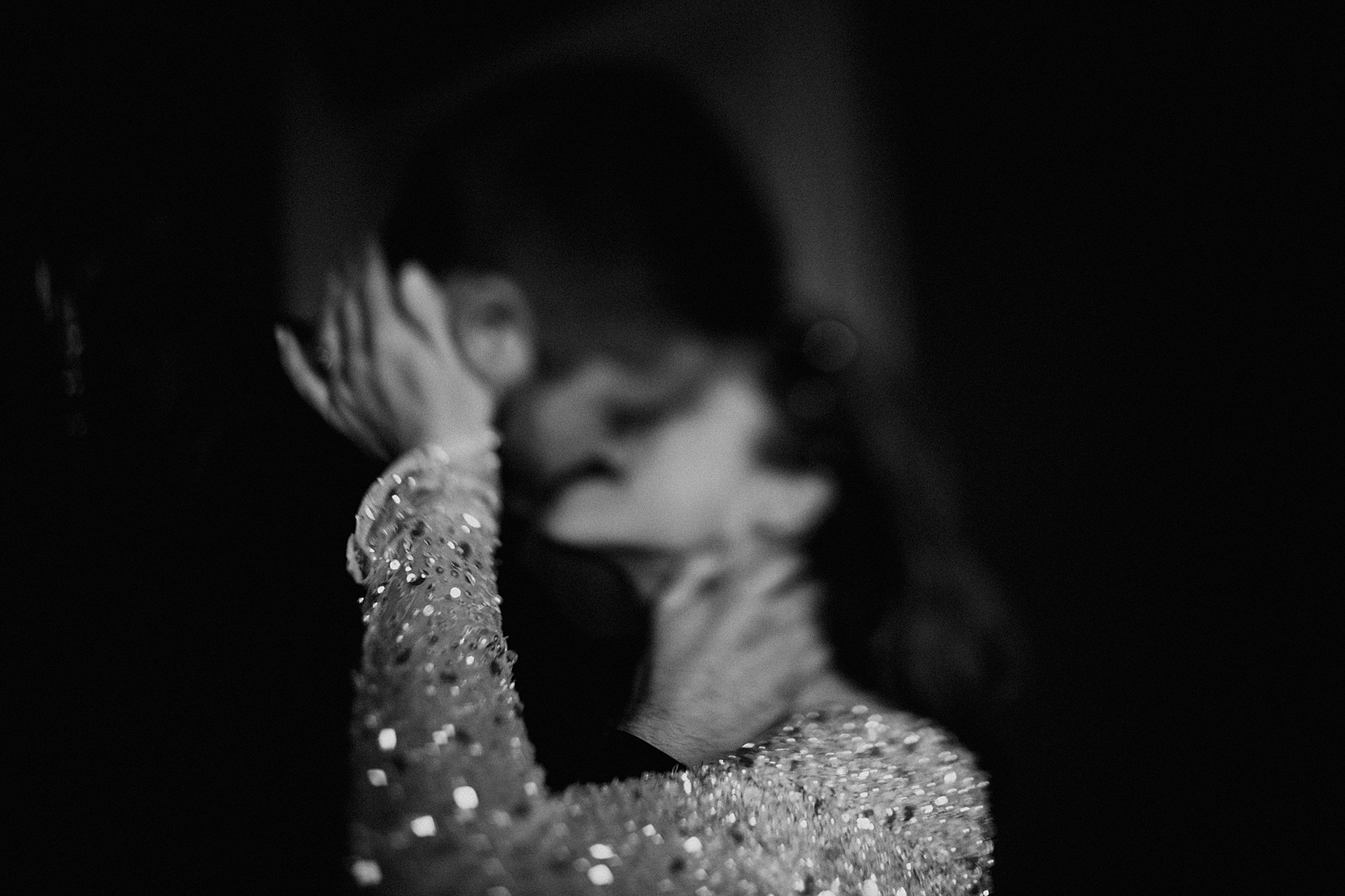 "The overall purpose of creating these images was so that we could showcase a more contemporary and minimalist wedding day style, whilst embracing a darker palette. Beautiful Launcells Barton proved how weddings can still be beautifully romantic even in darker times."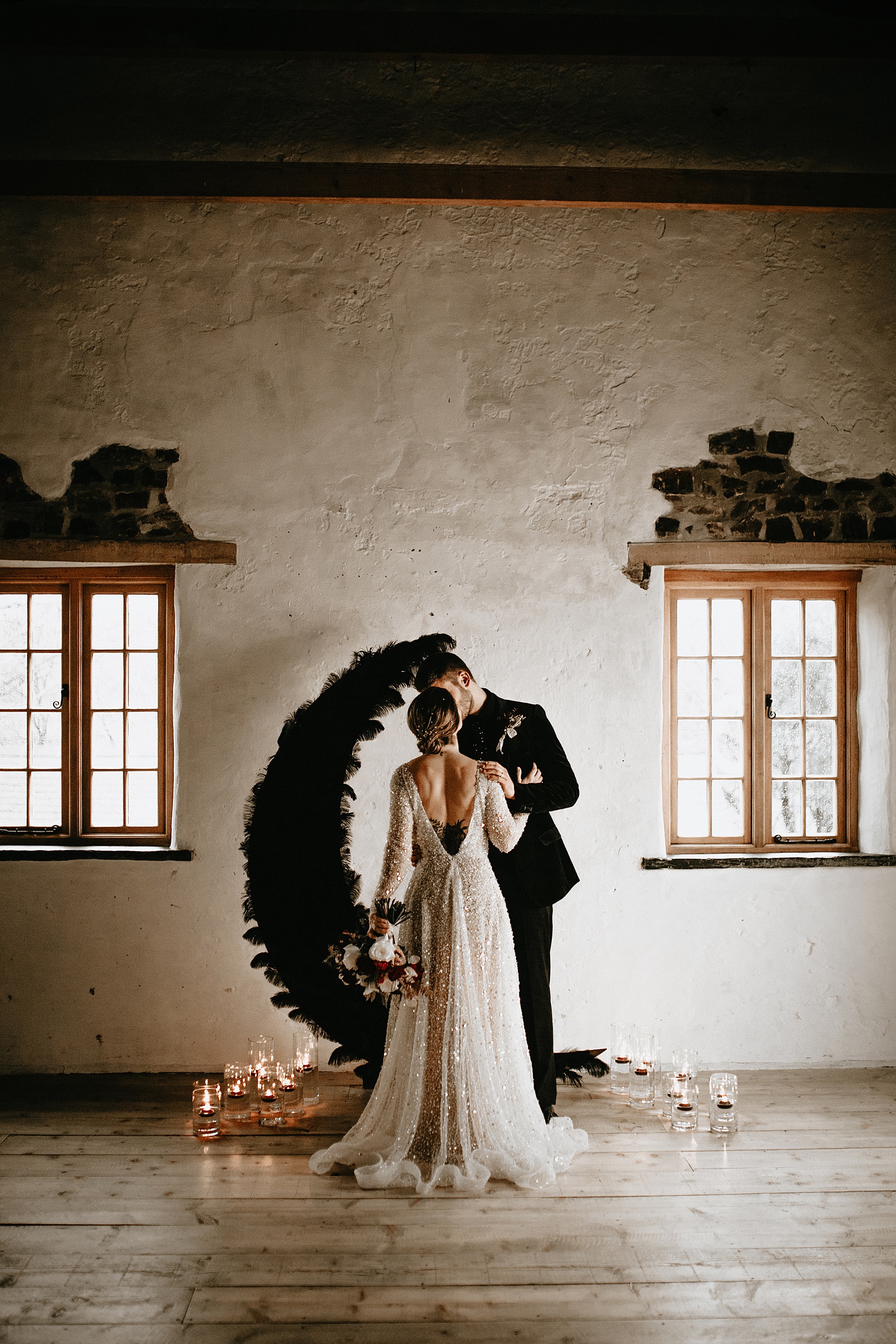 That show-stopper of a sequin, backless wedding dress, is by Chosen by One Day and was provided by our Little Book member, The Wedding Club bridal boutique in London. Stylist Rebecca Marie paired the gown with the loveliest scatter pins by The Lucky Sixpence.
That incredible cake was fashioned by wondermakers, pastry chefs and bakers, Peboryon, who are quite new to me but an absolute new obsession! How divine!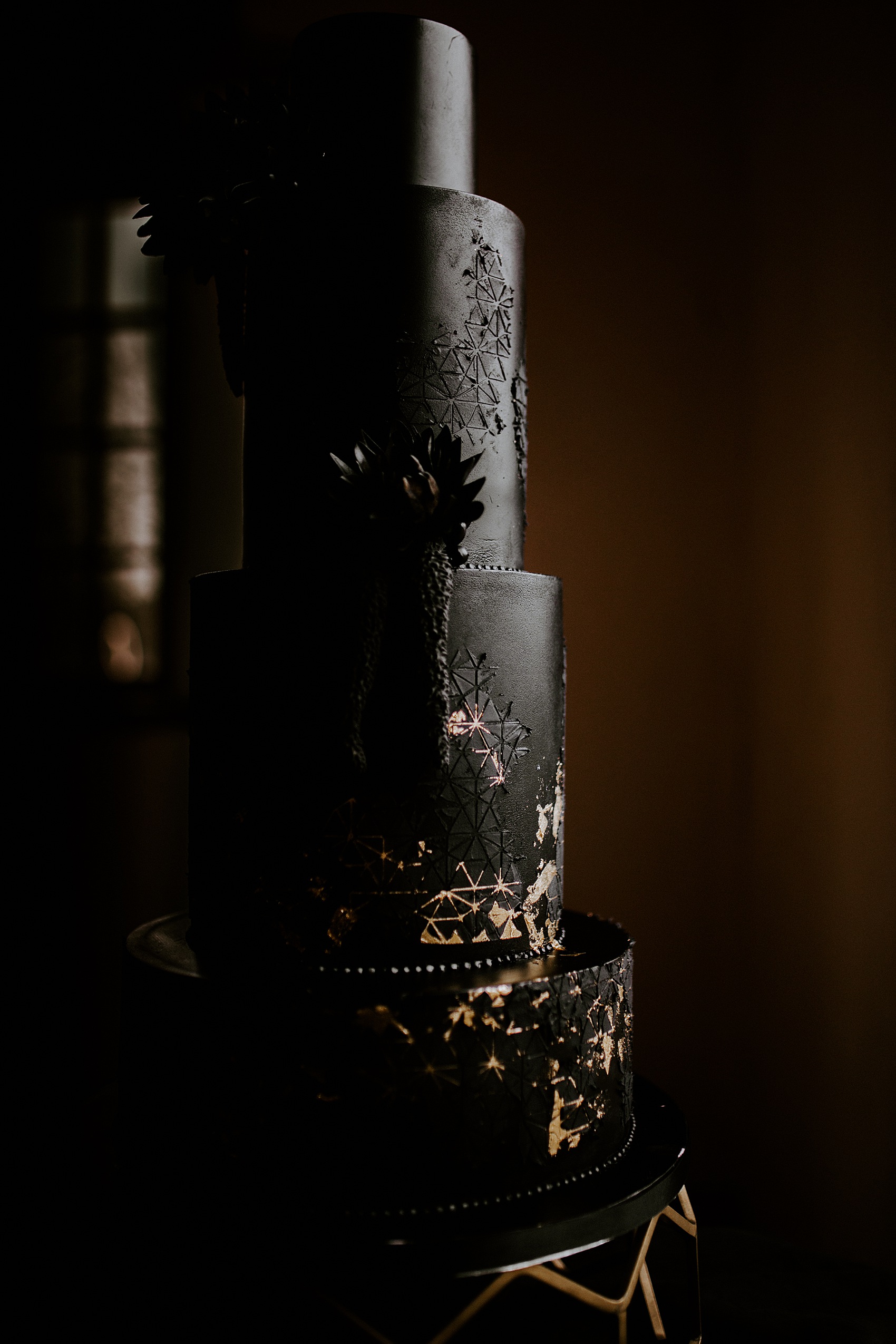 A huge thanks to the entire creative team who worked on these images, but sending special hugs out this evening to Lara, Matthew and the team at Launcells Barton. Thanks also to talented Carla at The Unbridled for sharing her beautiful images.