As we come to the end of Pride Month, I wanted to share these super-cute images sent in by Jenna of Wonderland Invites. Jenna is based in Australia, but ships her beautiful wedding stationery all over the world.
I think it's safe to say, those of you here for wedding inspiration are all needing more than a little inspiration lift right now, and I really hope these photographs do the trick.
Wonderland Invites

+ Follow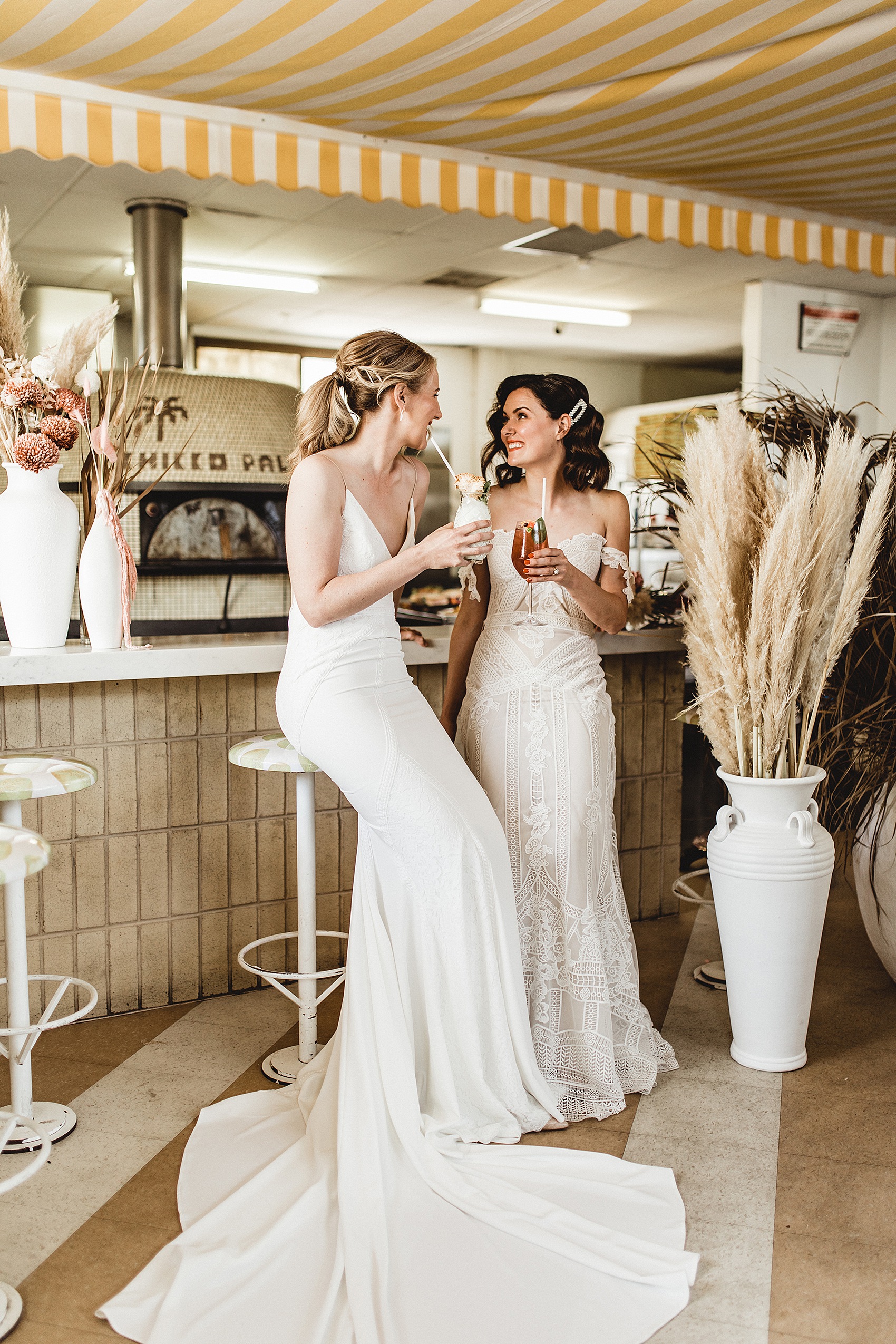 I LOVE that the creative team worked with a real life couple, I love the uplifting vibes and tones and I really hope that any of you planning a free spirited, bohemian celebration will adore these images as much as I do.
"We were set on a real couple, and Prue and Lisa fit the bill to a tee. Newlyweds of just under a year at the time of shooting, the couple struck the perfect balance between beautiful blonde and gorgeous brunette."
"We knew we wanted to go with a pinky, peach colour palette, and with our venue, Chicco Palms, being reminiscent of Palm Springs in so many ways, we both agreed this would work very well. Floral designers 'Stemhaus' absolutely knocked the brief of 'modern/cool' out of the proverbial park."
"We worked with dresses which fit both personalities from The Bridal Lab, borrowing a Rue de Seine and Lovers Society gown."
"We invited Lauren The Celebrant to officiate the faux proceedings. Lauren brought her standout vibrant, inclusive and welcoming personality to the shoot, and make everyone on set feel at ease."
"We incorporated a lot of beautiful details throughout the shoot, just to add more and more wow factor and texture, from the stationery by myself which featured minimalistic arch shaped invites with palm motifs running throughout, to the delicious tart and mini desserts supplied by From The Wild (all vegan I might add)."
"We also invited the wonderful Aloha Photobooth along for some fun-filled photobooth action with Lisa, Prue and Lauren, and the wonderful Grain & Vesper drinks caravan provided the most awesome backdrop to the outdoor shots."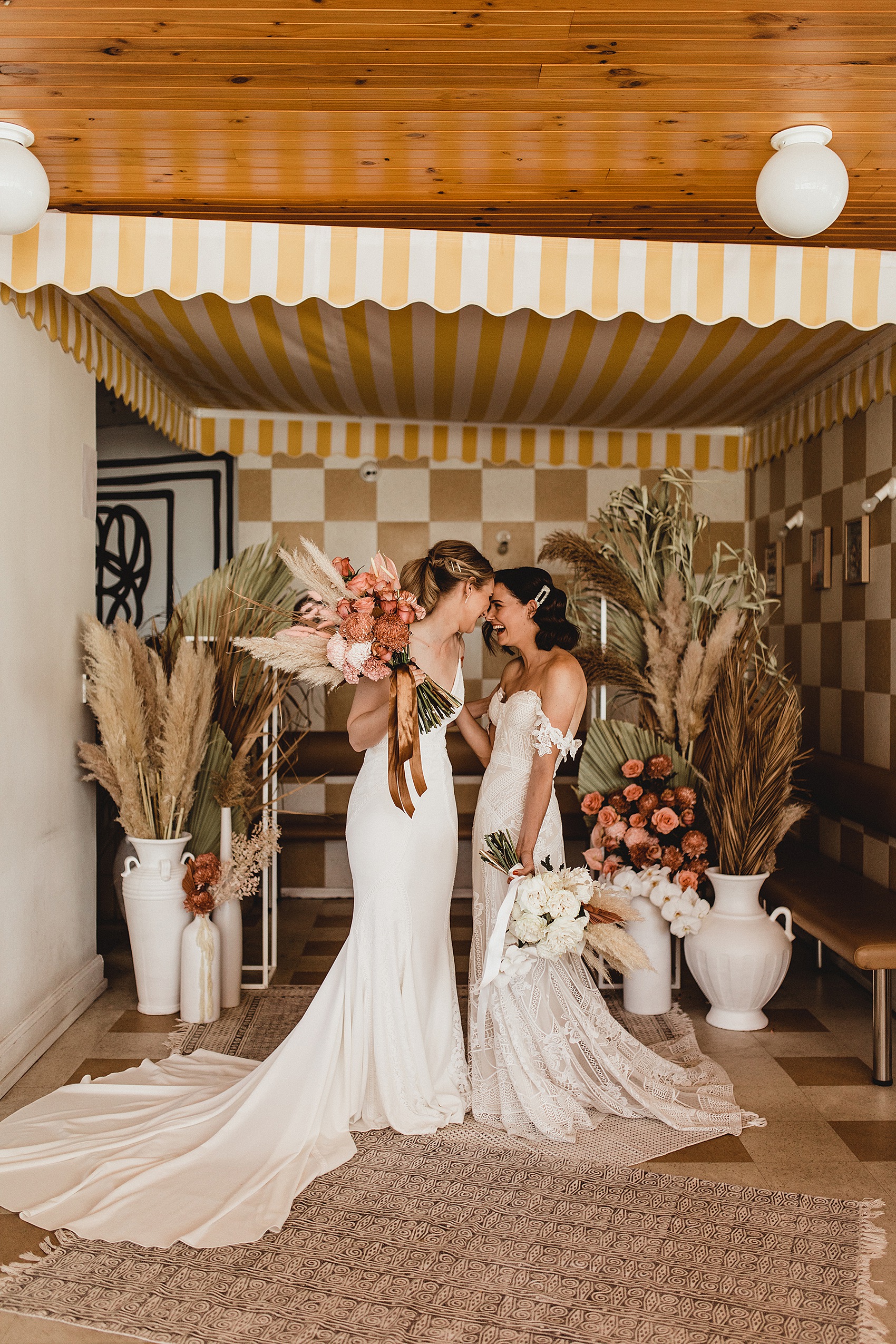 "Our photographer Jessica Mary had a real task on her hands with the sweltering temperature outside, as did our wonderful videographer Dylan. But neither of them batted an eyelid, and provided the most stunning shot and video of the day."