Hello loves – I have to be honest, we have the most enormous backlog of weddings currently to share with you, but I'm extra keen to ensure we share some of them earlier than others.
Many of you have been in touch to request we share more to encourage those of you planning 'micro weddings'. I'm fully aware, that that term isn't one that sits comfortably with you all and somehow diminishes the meaning of smaller weddings in these COVID times.
Beatrici Photography

+ Follow
Absolutely not! Please forgive us as we adjust to all the newness ourselves. For the record also, we have rather a backlog of weddings of all kind to share with you now following months of scheduling and lobbying. But after so much disruption, we're getting there.
This particular wedding took place on 7th August this year at Brighton Town Hall. These are the nuptials of Milliner Lizzie and Textile Designer Kelvin, who wanted to go ahead with their wedding despite COVID restrictions.
"We were due to get married on 29th May this year, but were scuppered by Coronavirus. The plan had always been to do a small ceremony locally and then a larger party later on but the restrictions did mean that we went much smaller than expected."
"We were planning for 30 guests (down from our original of 150) but our registry office could actually only have 8 in the end. Everyone was spread out in their 'bubbles' inside and we had a live stream to our families in New Zealand, Australia and other parts of the UK."
"Everything was anti-bacted all the way through, the pens to sign the register had to be put into a bag after each use, but really it was a lovely ceremony and I was so nervous, that I wouldn't have wanted many more people."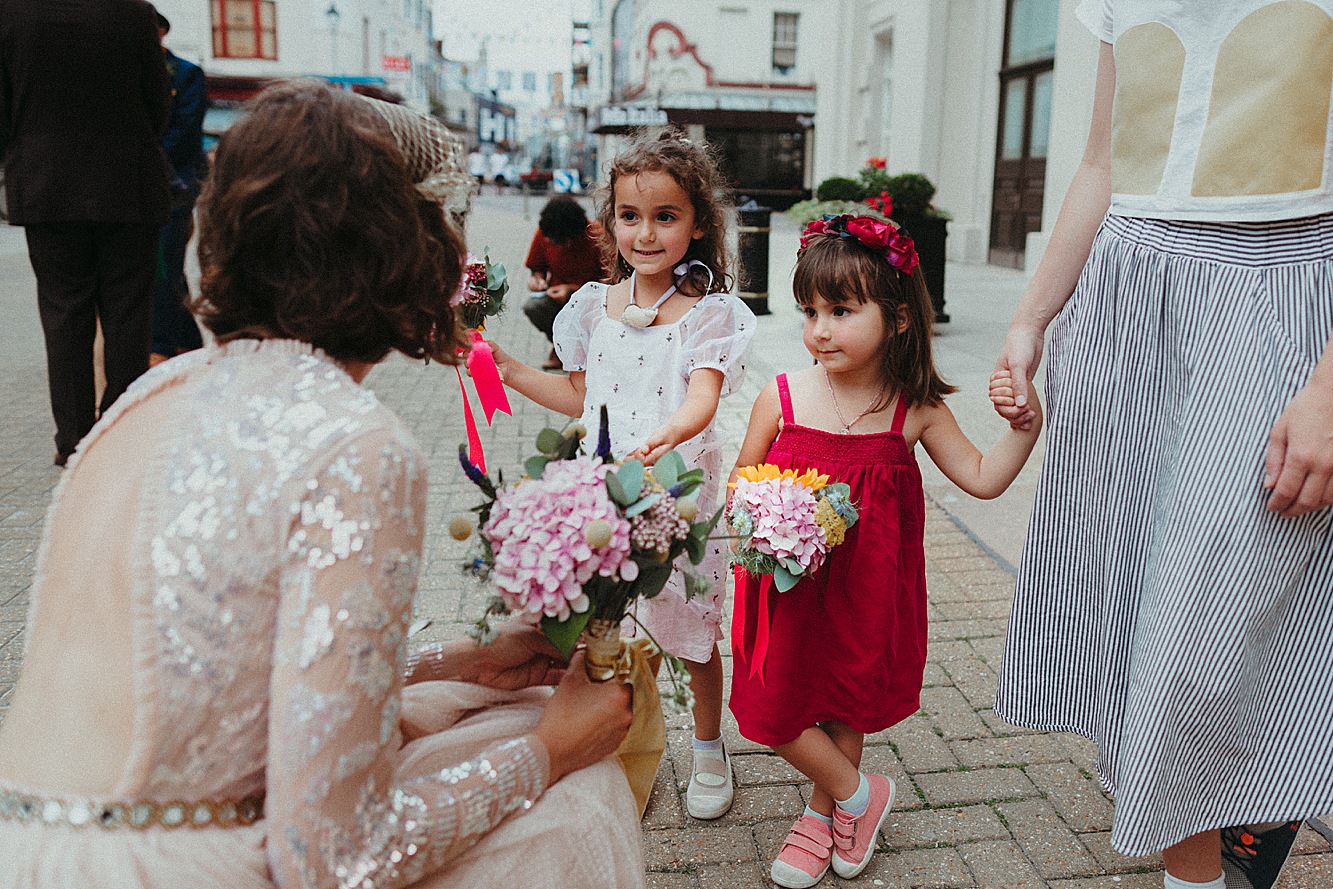 "Our designer friend, Martha Mitchell aside from being an amazing illustrator is also a trained florist. We went to the wholesale flower market on the day before and then Martha florist-ed them all for us. We were thrilled with the results."
"There was never any doubt that we would get married, even if it was going to be very different. Kelvin's family from New Zealand was unable to fly over as planned. His son Louis was missed from Australia as were many more of our friends and families."
"It was such a beautiful day though and now it's done we are so happy with how it all turned out!"
"We work in in India and travel to Jaipur often, we have a favourite tailor out there called Prashant from Prashant Outfitters. On our last trip in March Kelvin got his suit made."
"It was a complete surprise to me, the colour, the style, everything, until I saw him on the day. Luckily our outfits seemed to work together!"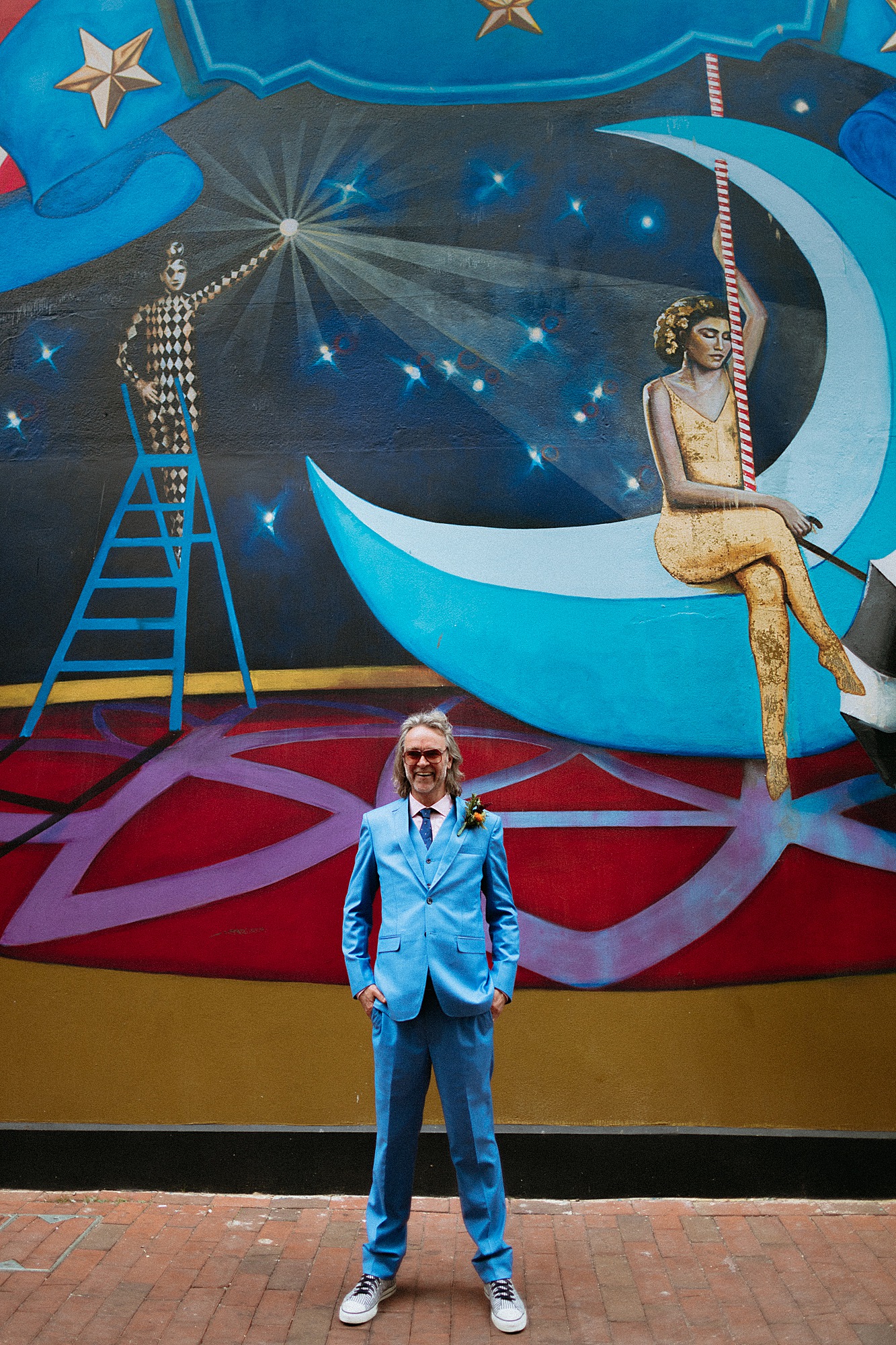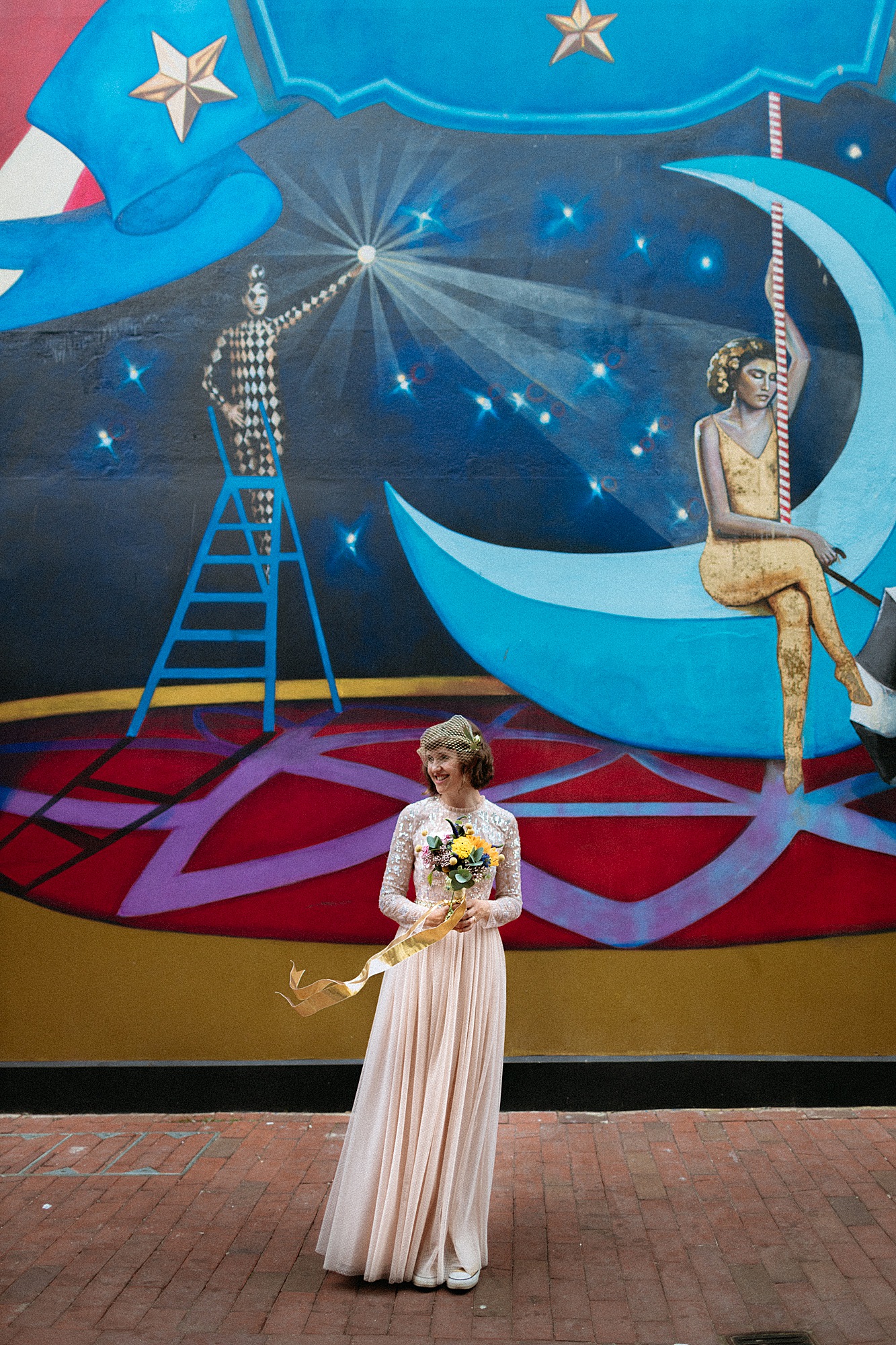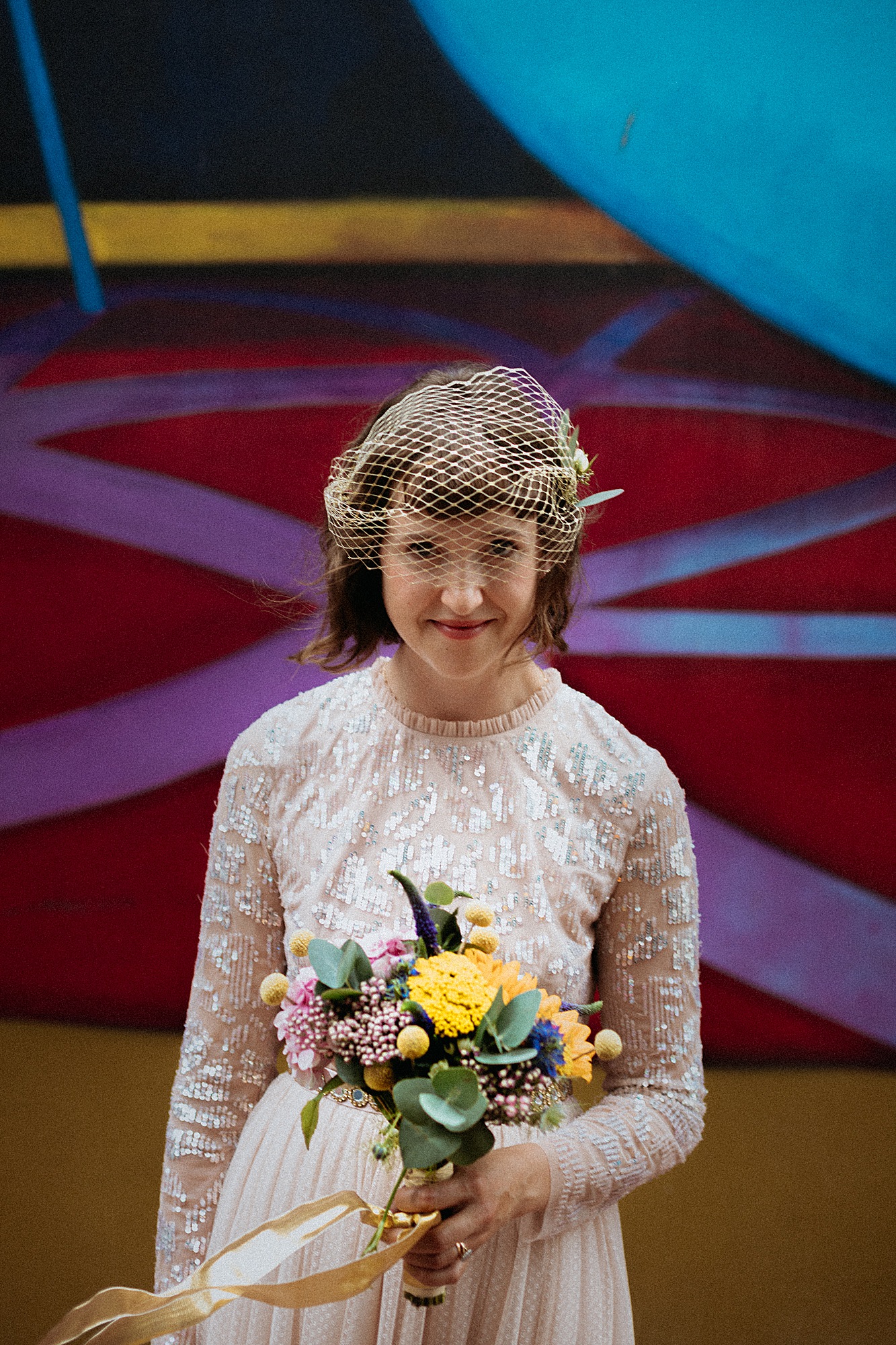 "Our photographer, Alline of Beatrici Photography, has a special place in our hearts. We first met her at our family friend's wedding of Sam and Lou, who had a mad, bold, huge Greek wedding in 2018."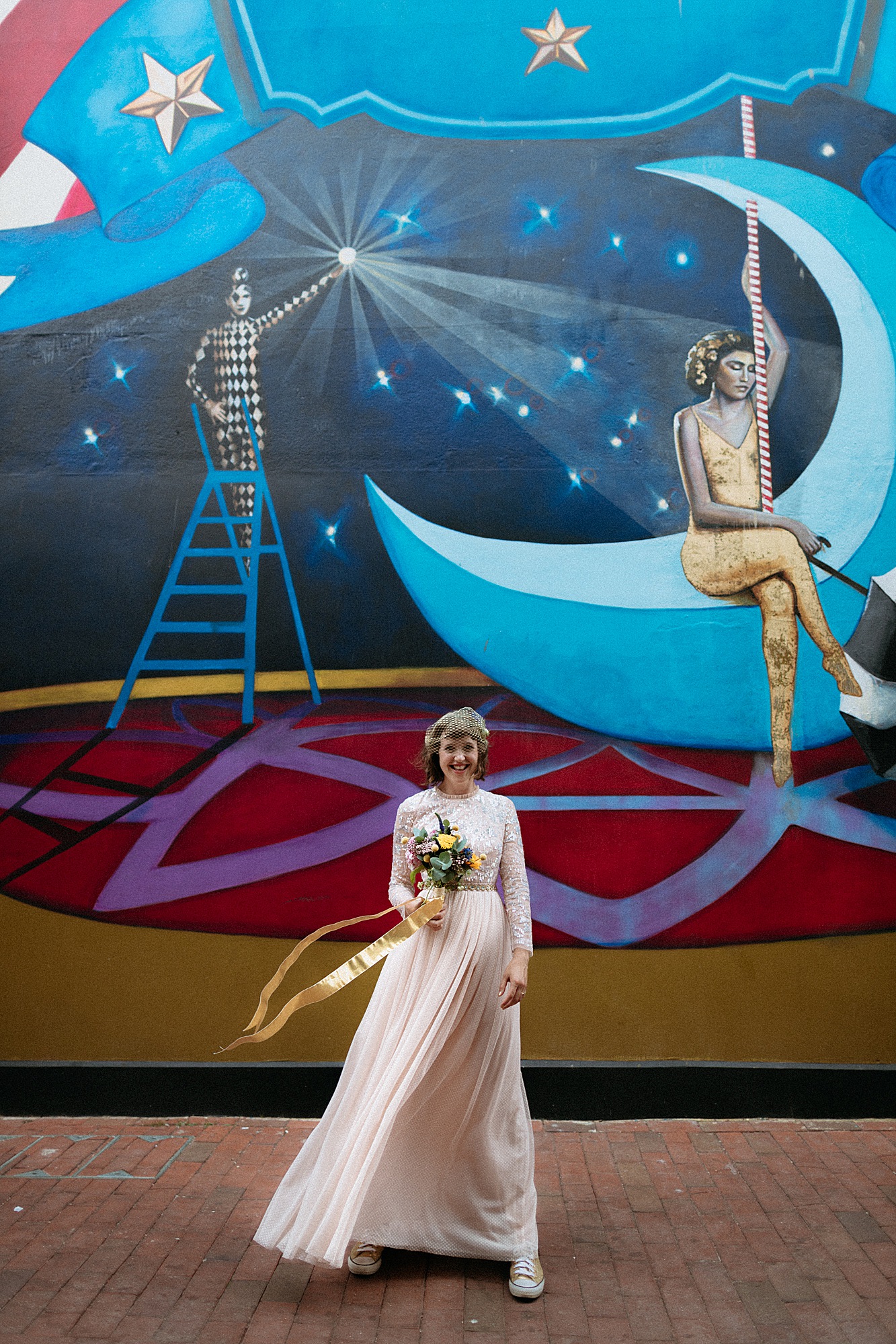 "She caught some truly amazing and hilarious moments. She then photographed my brother Sam and Kim's wedding in 2019 and again was such a lovely, positive influence on the day and we truly treasure the images that she caught."
"Alline has been with us through some sad times and some really beautiful, happy ones. It just had to be her. On the day she lead us through the busy Brighton Laines after our ceremony to all the best photography spots and we didn't feel self-conscious or silly once."
"It was so much fun having her with us, we completely trusted her and are so thrilled with the results. I would (and already have) whole heartedly recommend Alline for any wedding. She is a joy to work with."
"We met working in the Creative Crew at Bestival. Kelvin proposed to me in our favourite city – Jaipur. We bought a fake ruby ring off a charming boy in a street market, later Kelvin exchanged it for his Grandmothers 1930s engagement ring. We were engaged for 10 months before we were married."
"We had a few extras that came to meet us outside the town hall to cheer and throw confetti, and then a few more down on the beach. We had a circle of deck chairs that created our own 'VIP Area' on a very busy Friday afternoon summer Brighton beach."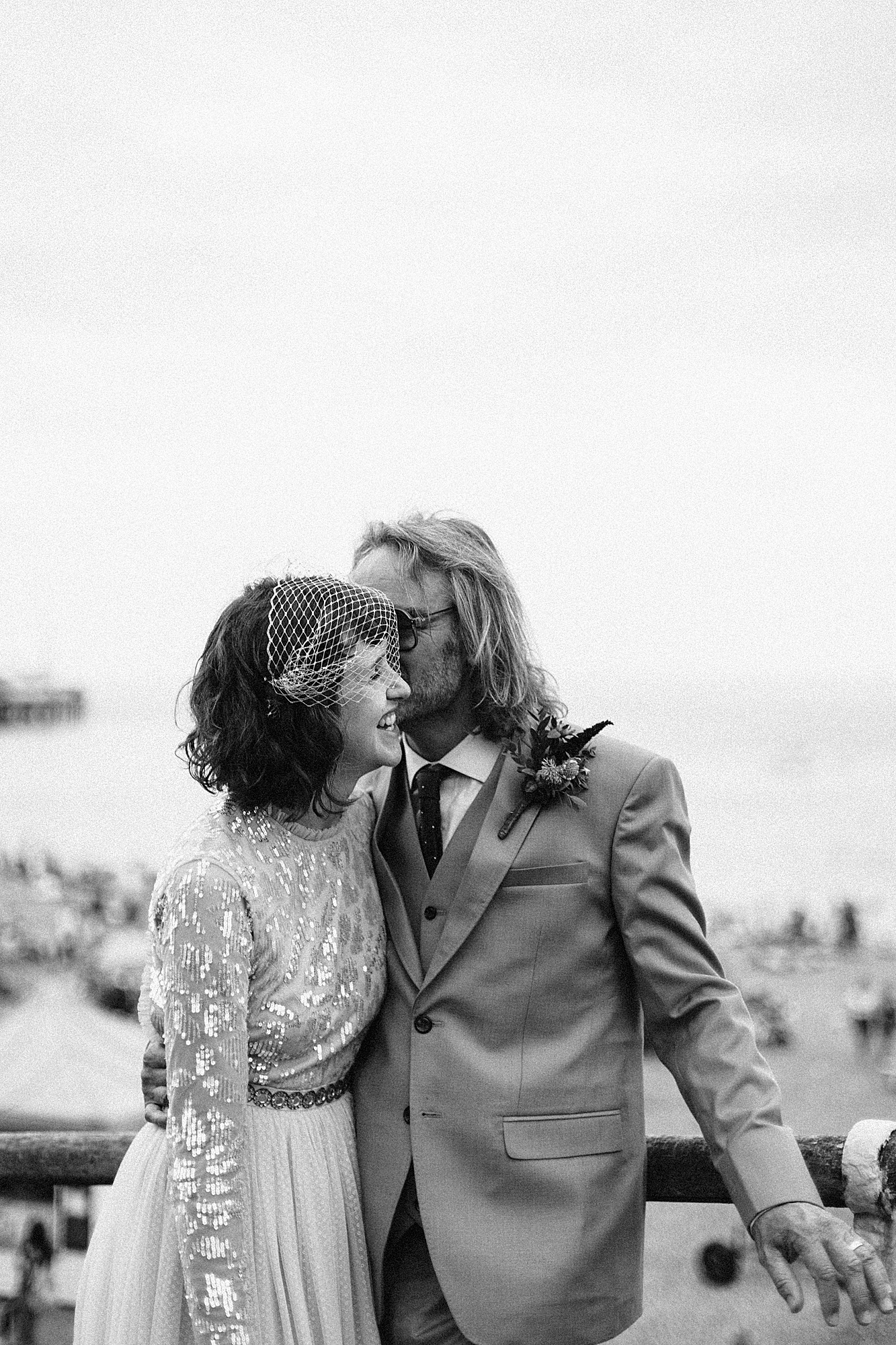 "It worked so [email protected] I had been concerned with how busy it was going to be on the beach, it turned out it was the hottest day of the year, but the crowds were actually a really lovely part of the day and were so fun.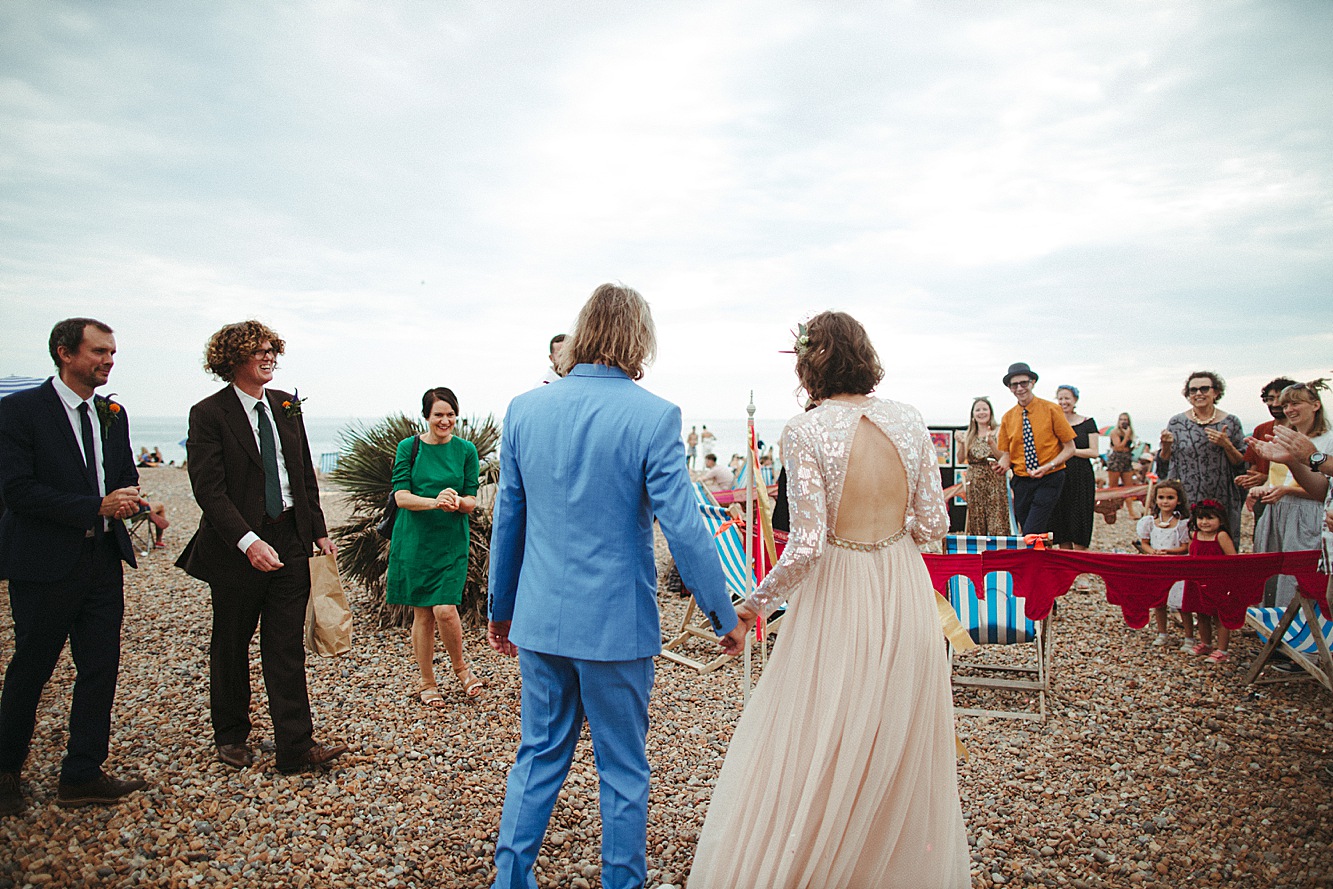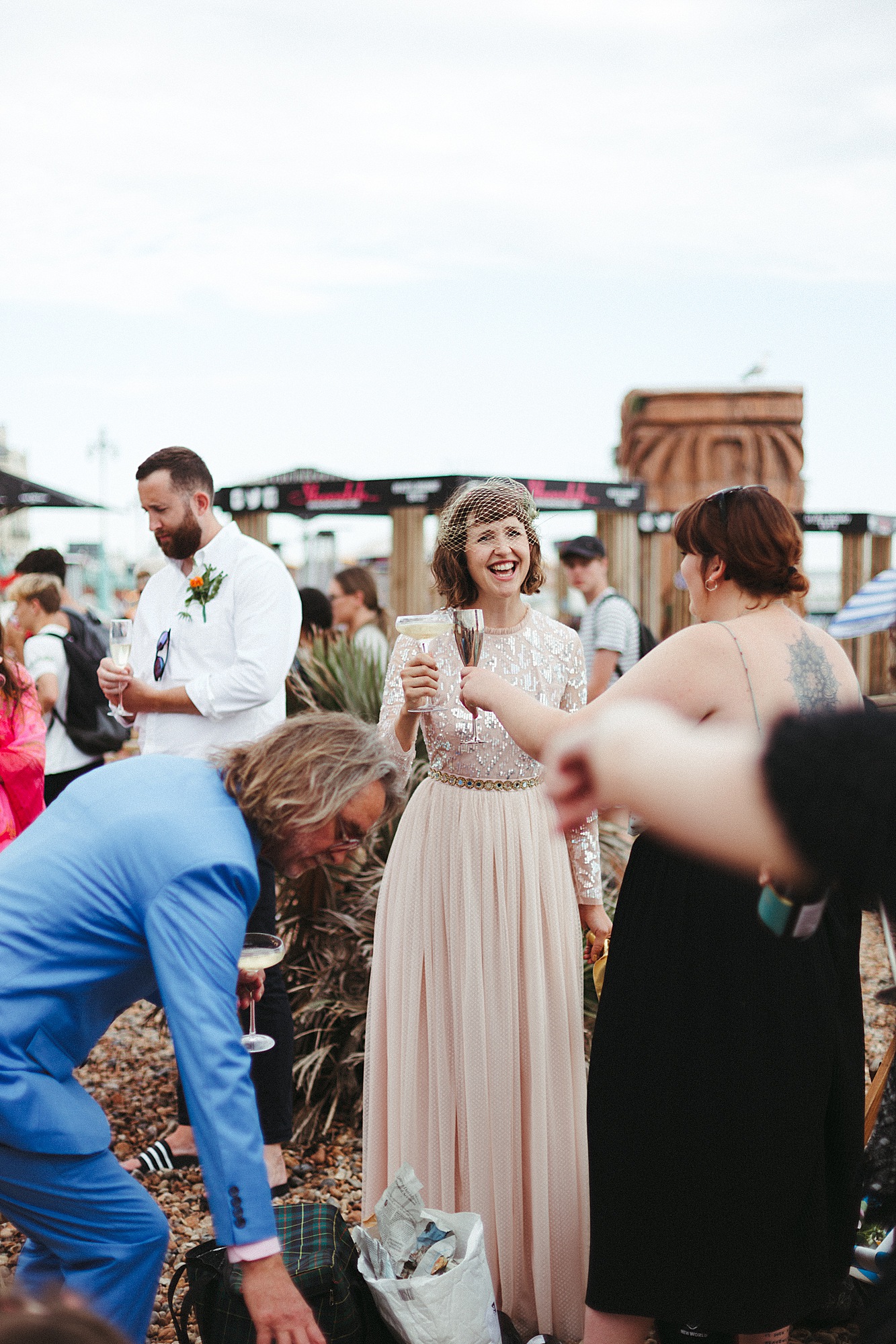 "We had very minimal styling and didn't really have a venue, but Laura Timmons made some props and decorations for us for the beach."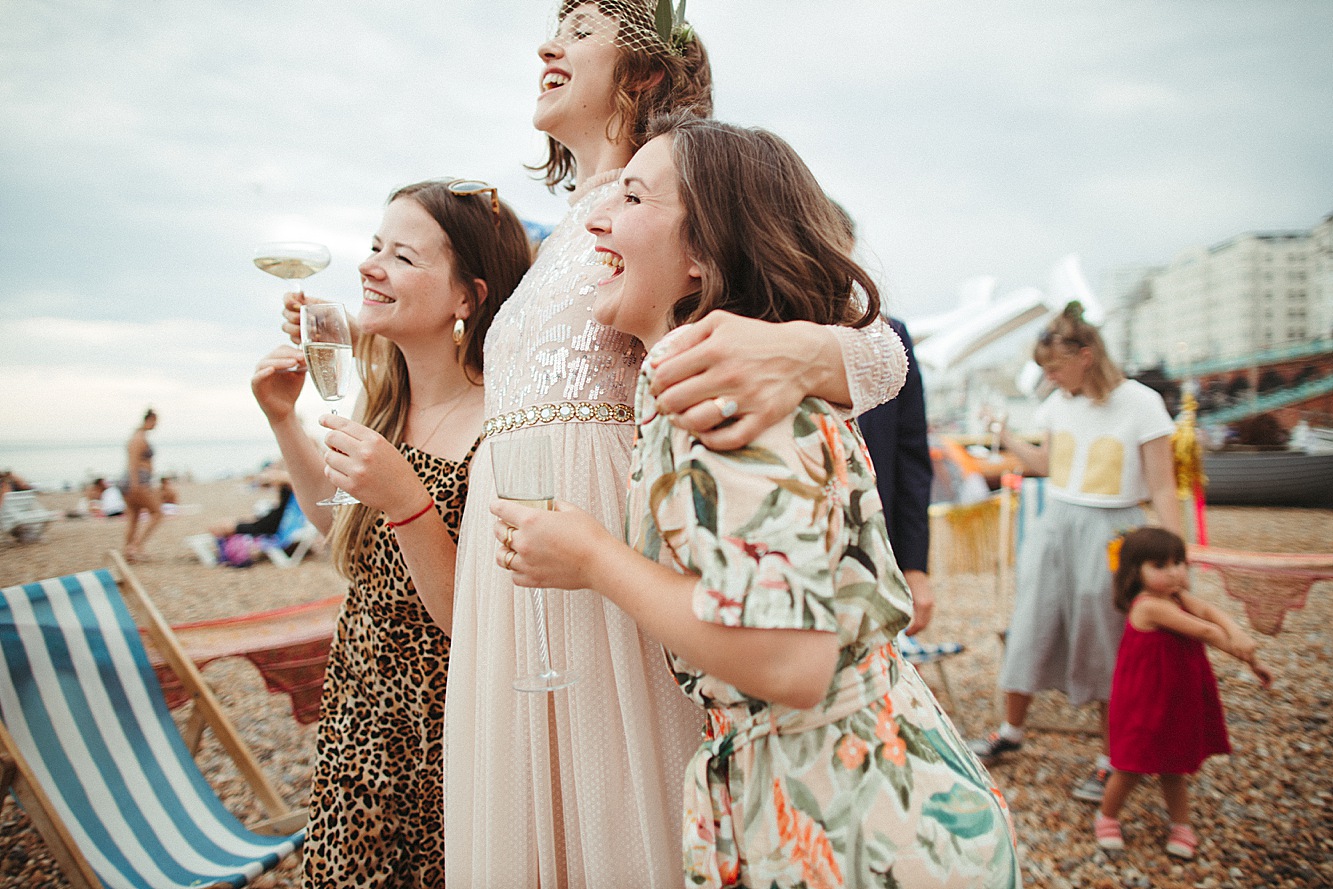 "I had a couple of favourite parts from the whole day – the moment we came out of the Town Hall and there were a few of our favourite smiling faces waiting to greet us and when we got to the beach after our walk around Brighton."
"I also really enjoyed cooling off in the sea with a group paddle. It really was such a hot day and I really enjoy the image of everyone rolling up their trousers to join me in the sea."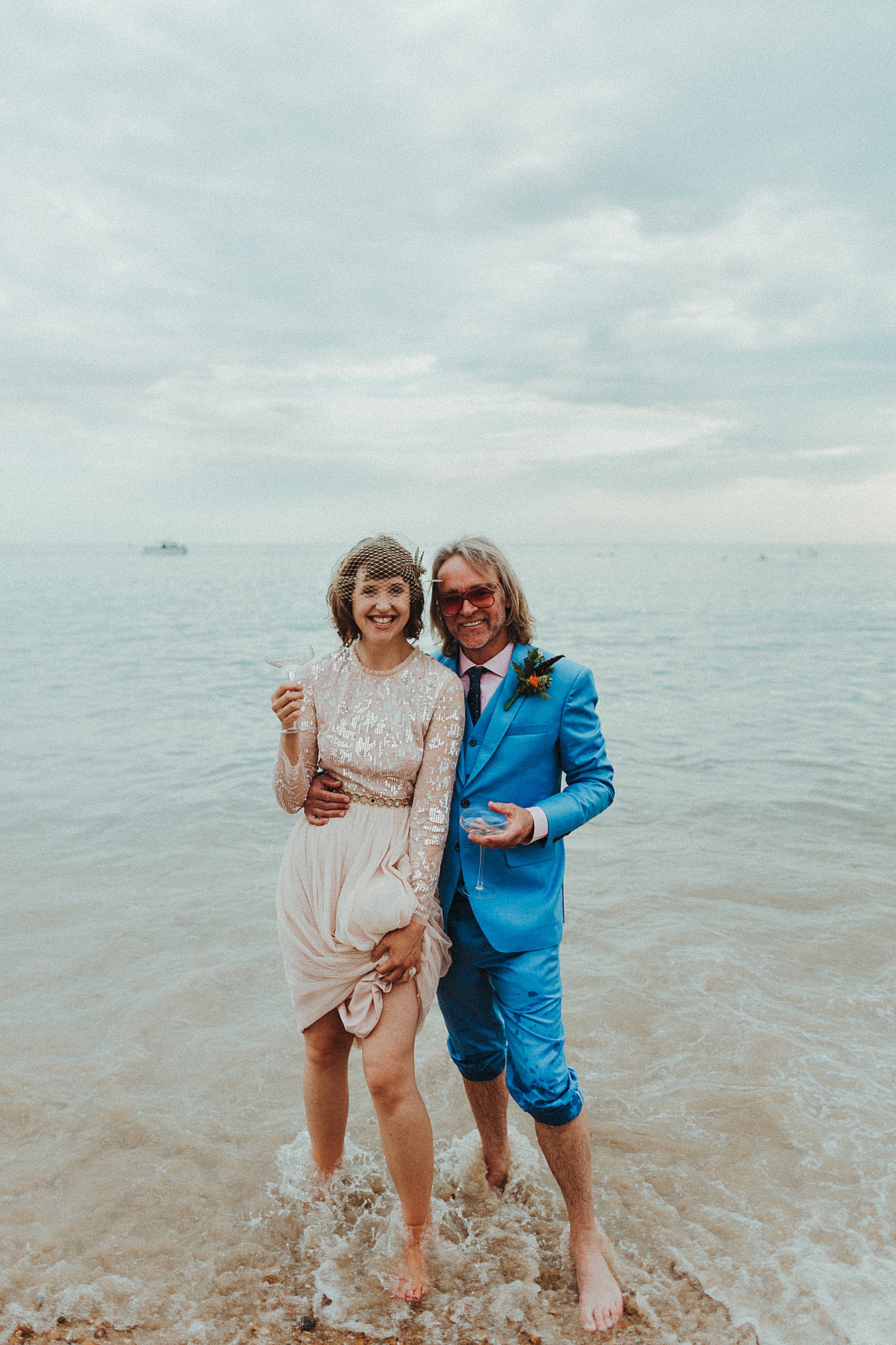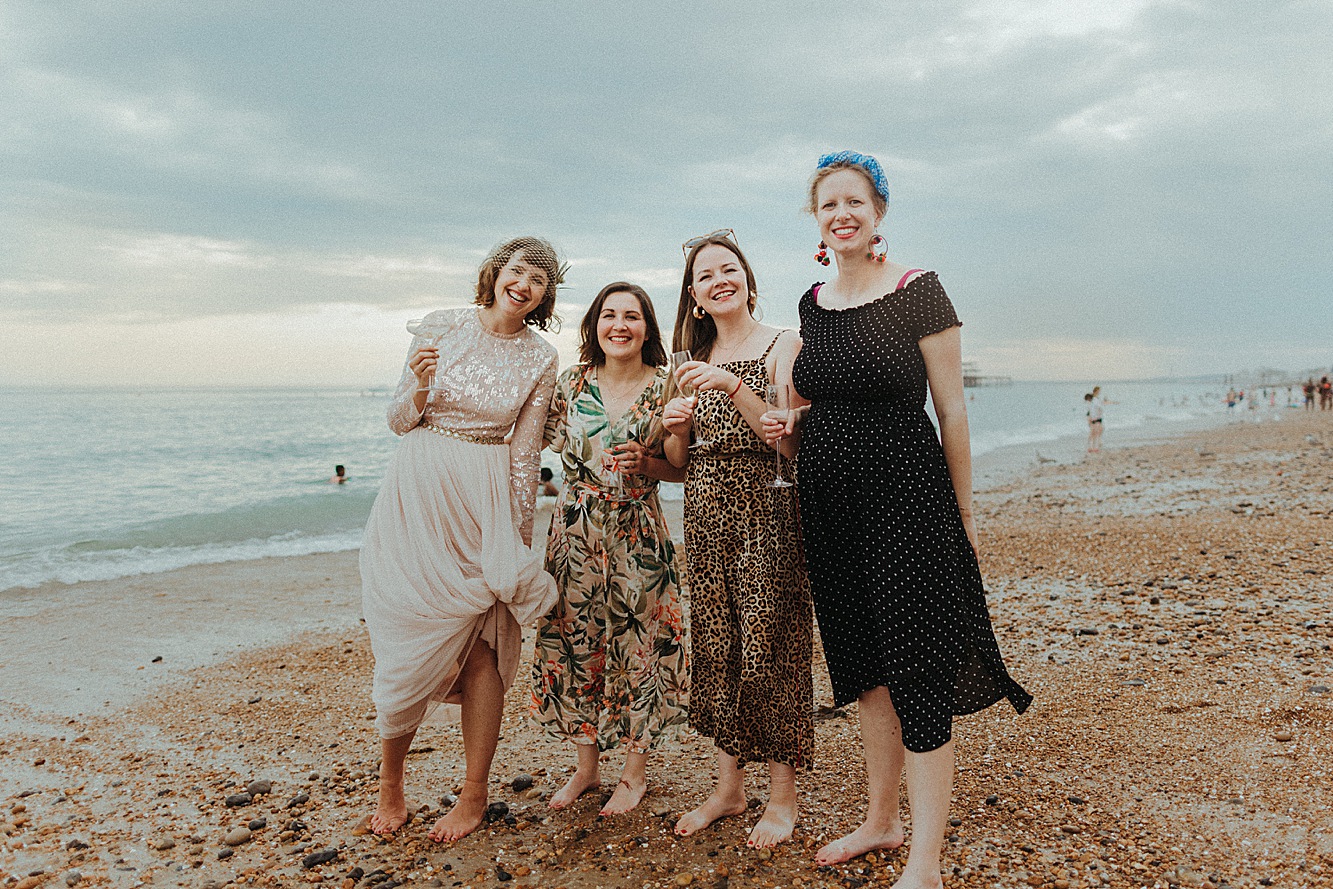 "I took inspiration from my sister-in-law Kim and initially found my dress on ASOS – it was a Needle and Thread number that my costume maker friend Aislinn Luton then found for me on Depop (even cheaper!) and fitted it to me perfectly."
"I loved the long sequin sleeves, the fact that it was backless and the long many layered skirts. I was surprised that I went for a pink dress and for such a feminine style (I had been playing with jumpsuits) but I felt like it suited me apart from it being BOILING I really enjoyed wearing it."
"I had sourced the vintage gold trim from India Textile Company, which Aislinn stitched on for me. She also stitched in a secret moustache embroidery in the seam in memory of Kim, so it became a really special dress for so many reasons,"
"It was also really fun to wear and I loved it being a team effort."
"Kelvin and I had gone into Penhaligans to choose a scent for me (something I have struggled with for years). We fell in love with Vaara, it is such a beautiful smell and happens to be inspired by the Maharaja of Jaipur's granddaughter!"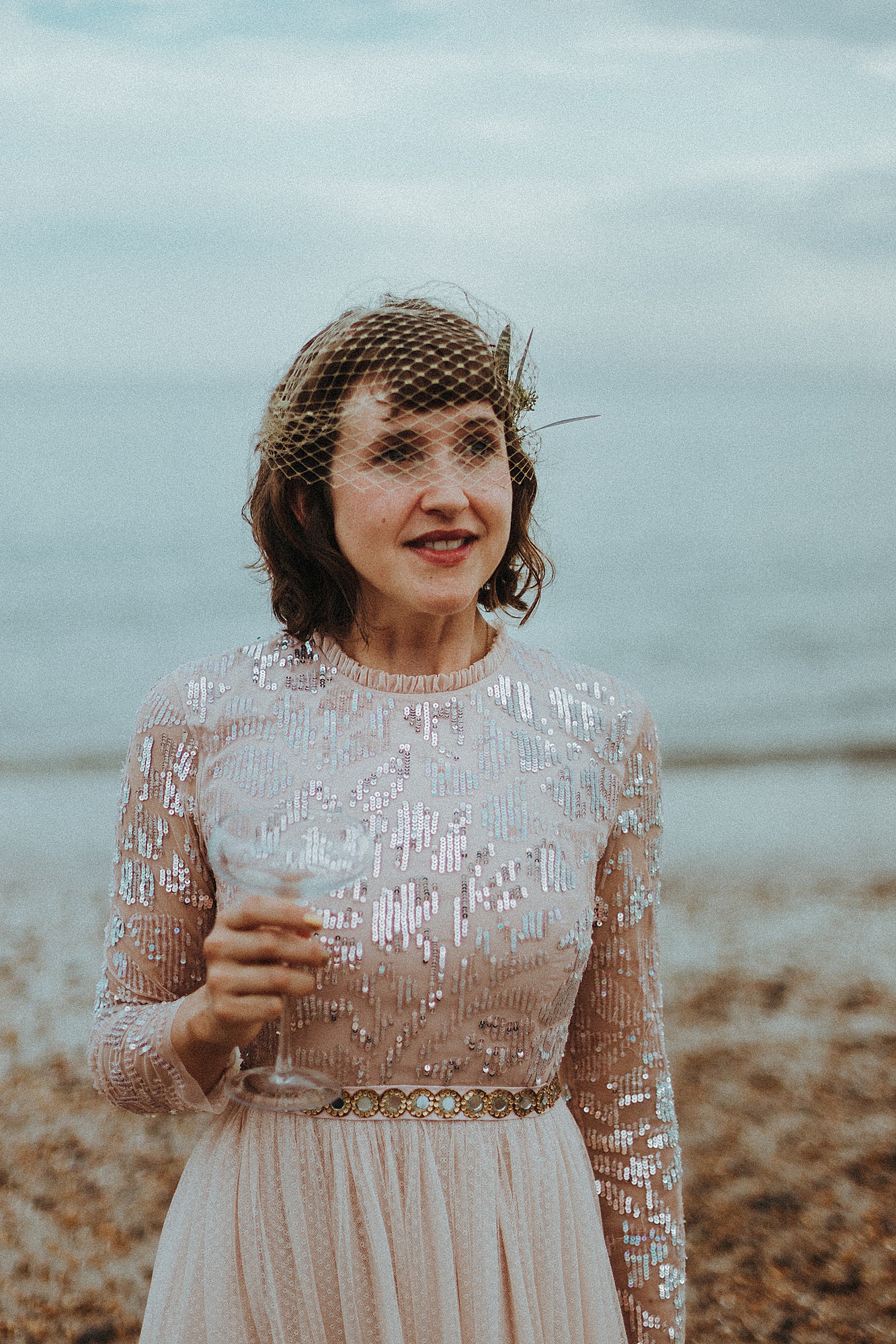 Lizzie made her own birdcage veil
"I made myself a gold bird cage veil as I am a milliner and wanted to finish off my outfit with a bit of glitz and old school glamour. It also helped to hide my nerves!"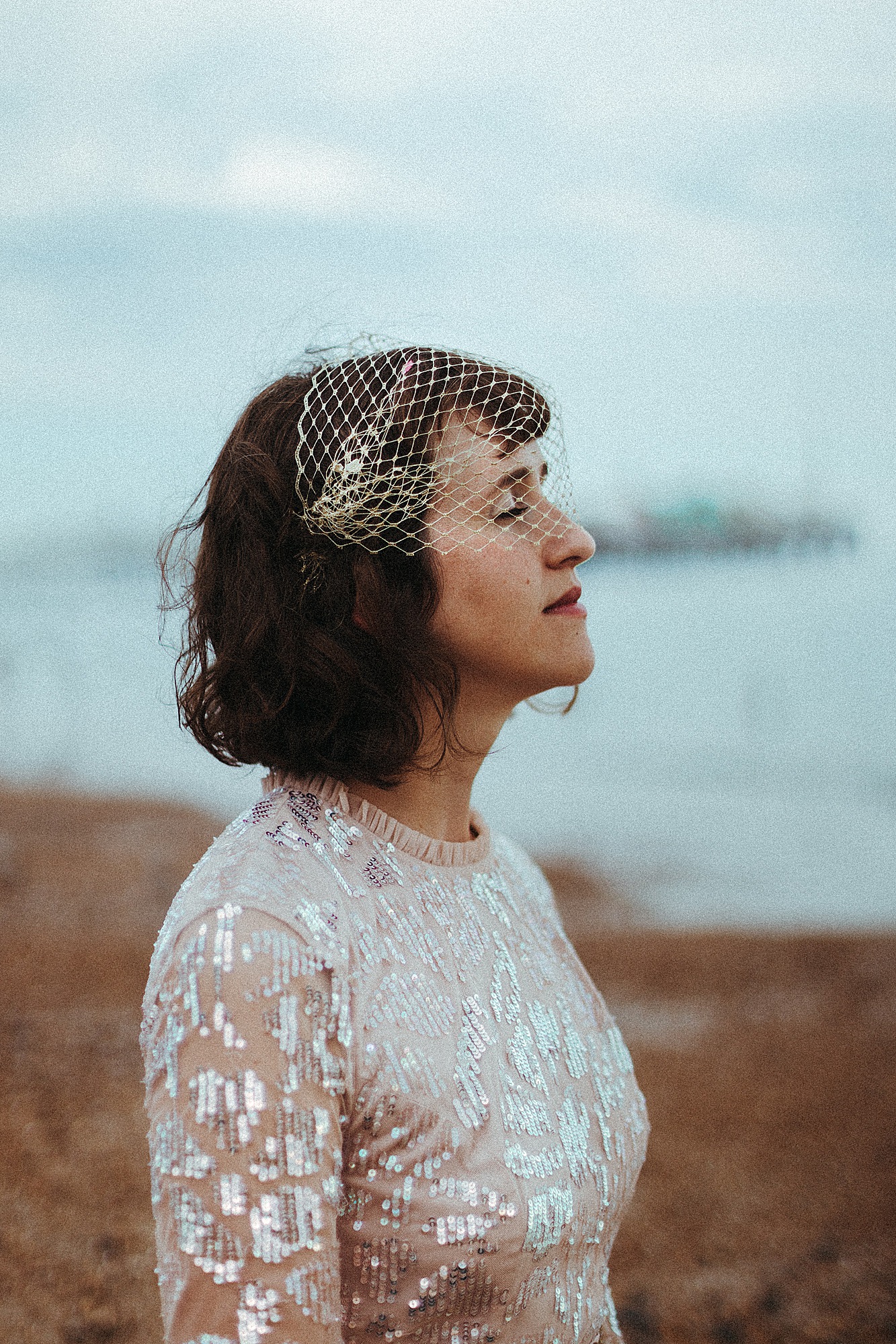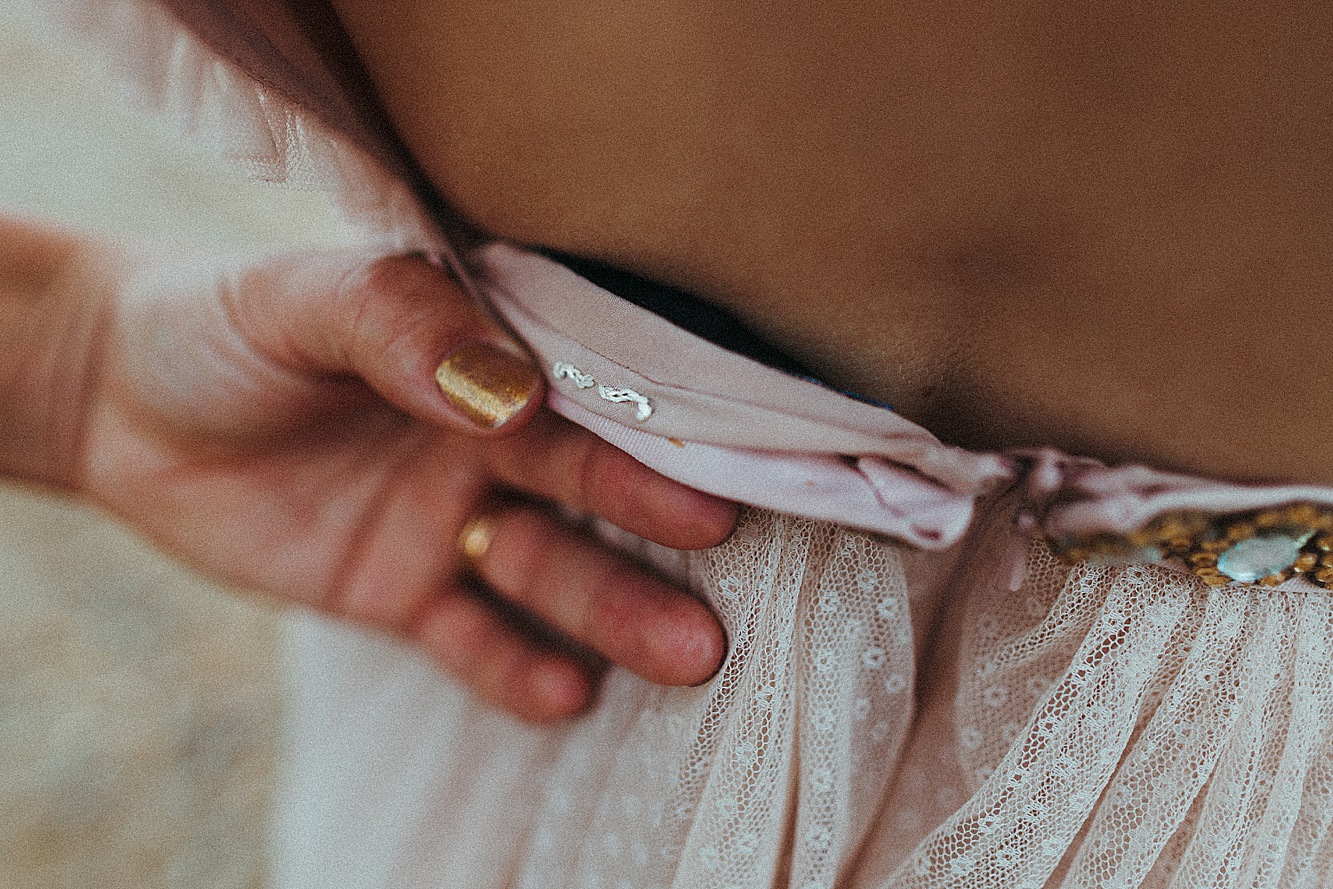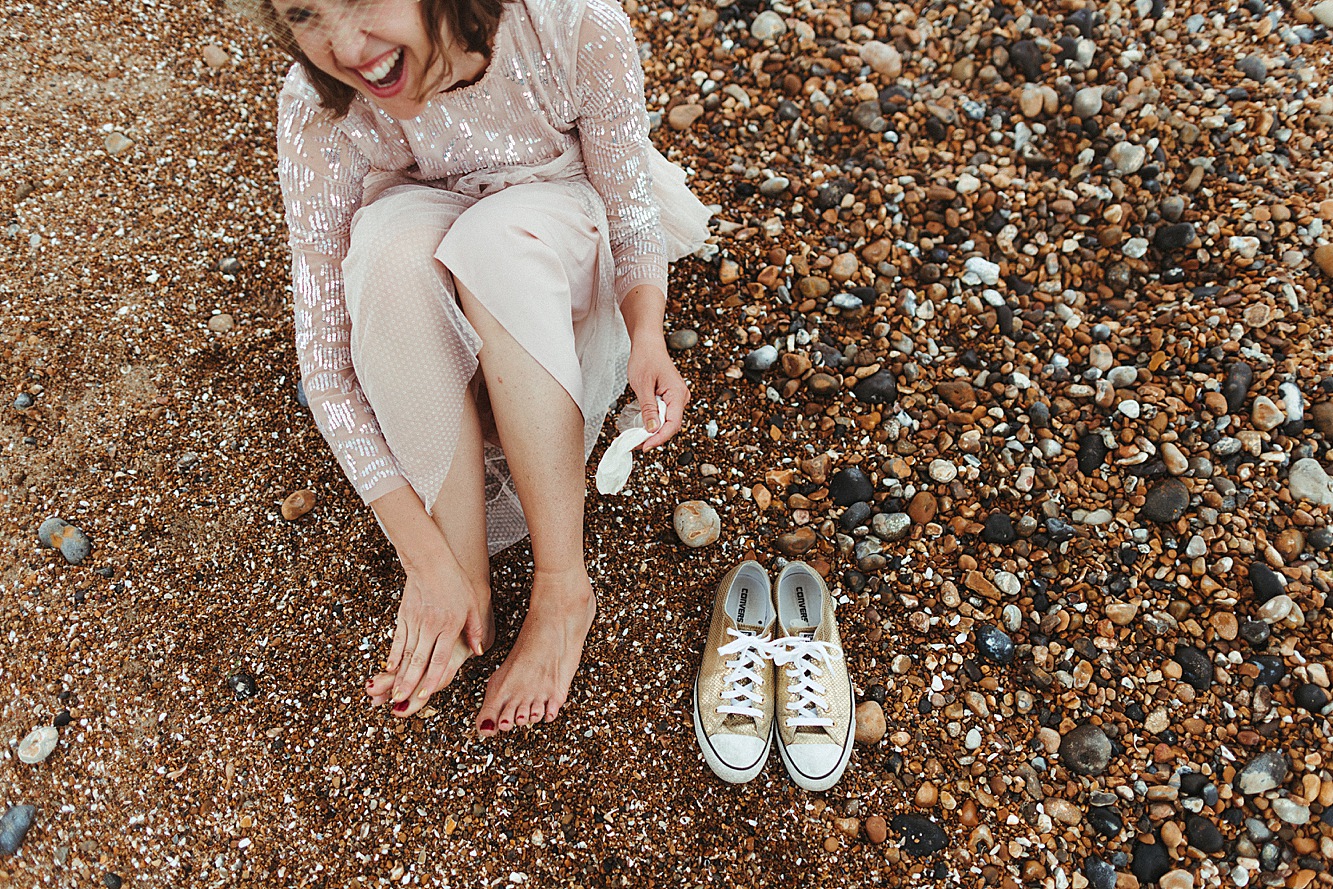 "My engagement ring was Kelvin's Grandmothers 1930's ring. My wedding ring was my own Great Grandmother's.  Kelvin's Wedding ring was melted down from his families gold sovereigns that his Grandmother had bought over from Scotland when they first went to New Zealand."
"Marc in the Laines was absolutely brilliant and made the ring for Kelvin. I would highly recommend them, they were so kind and generous with their time and the results are amazing."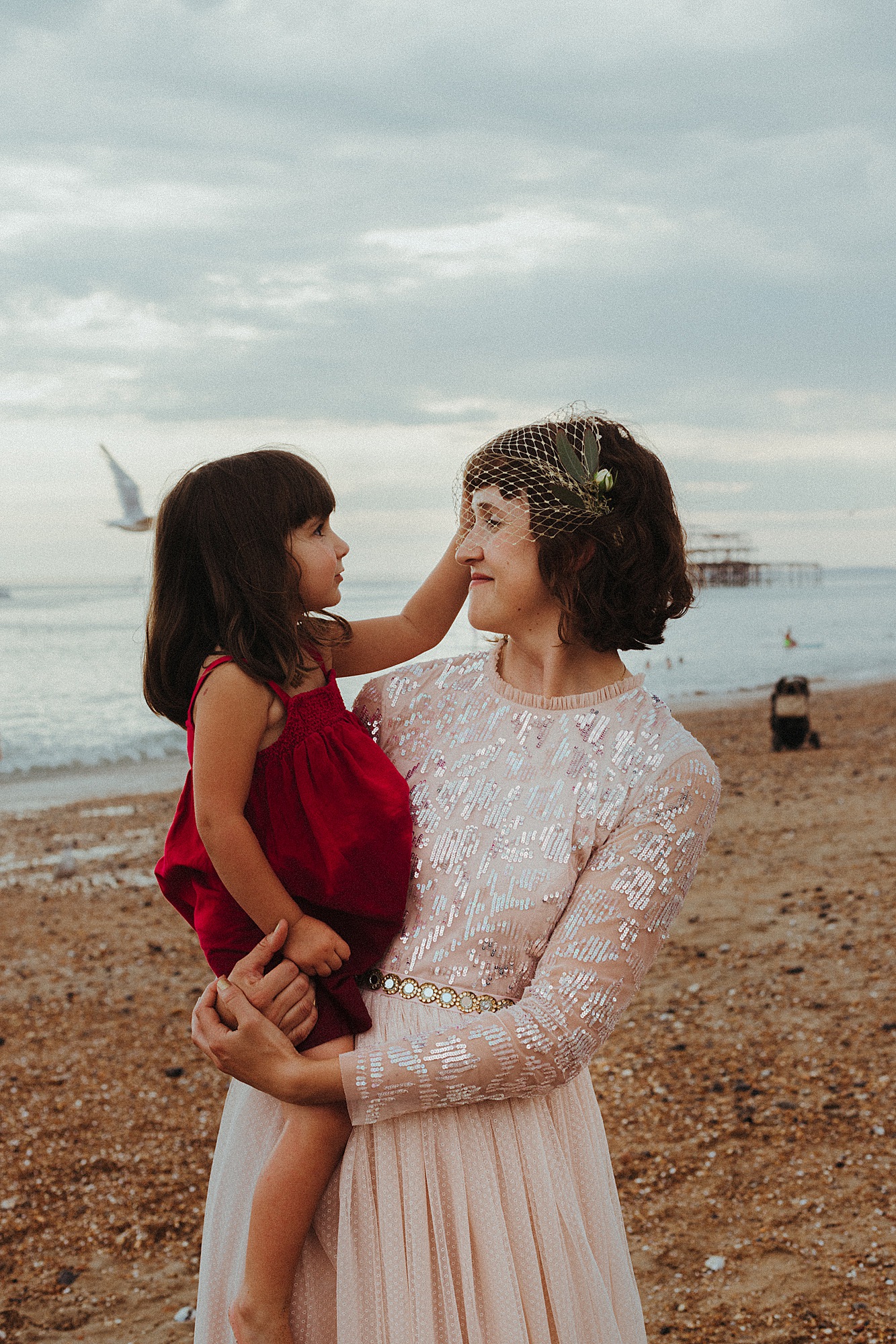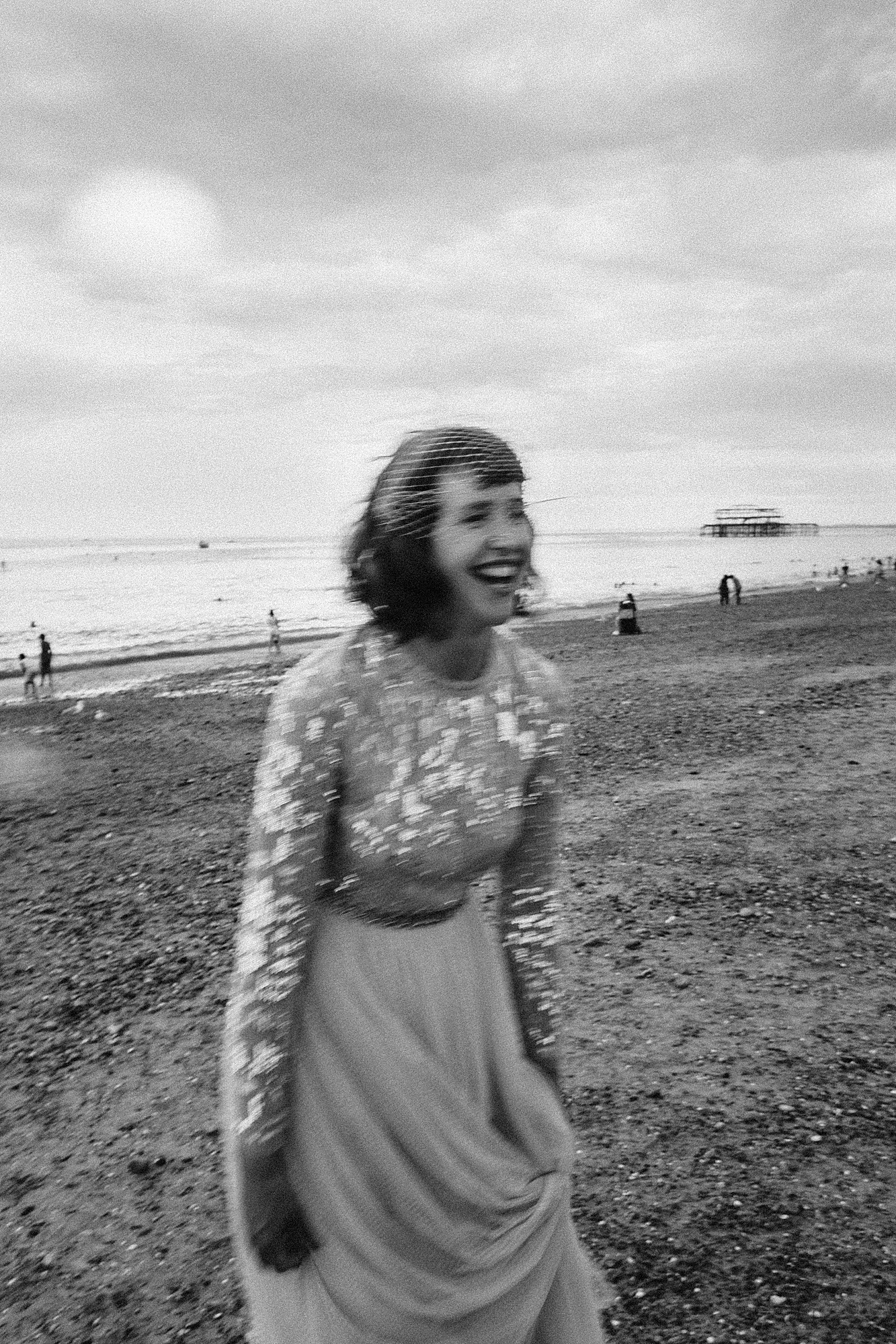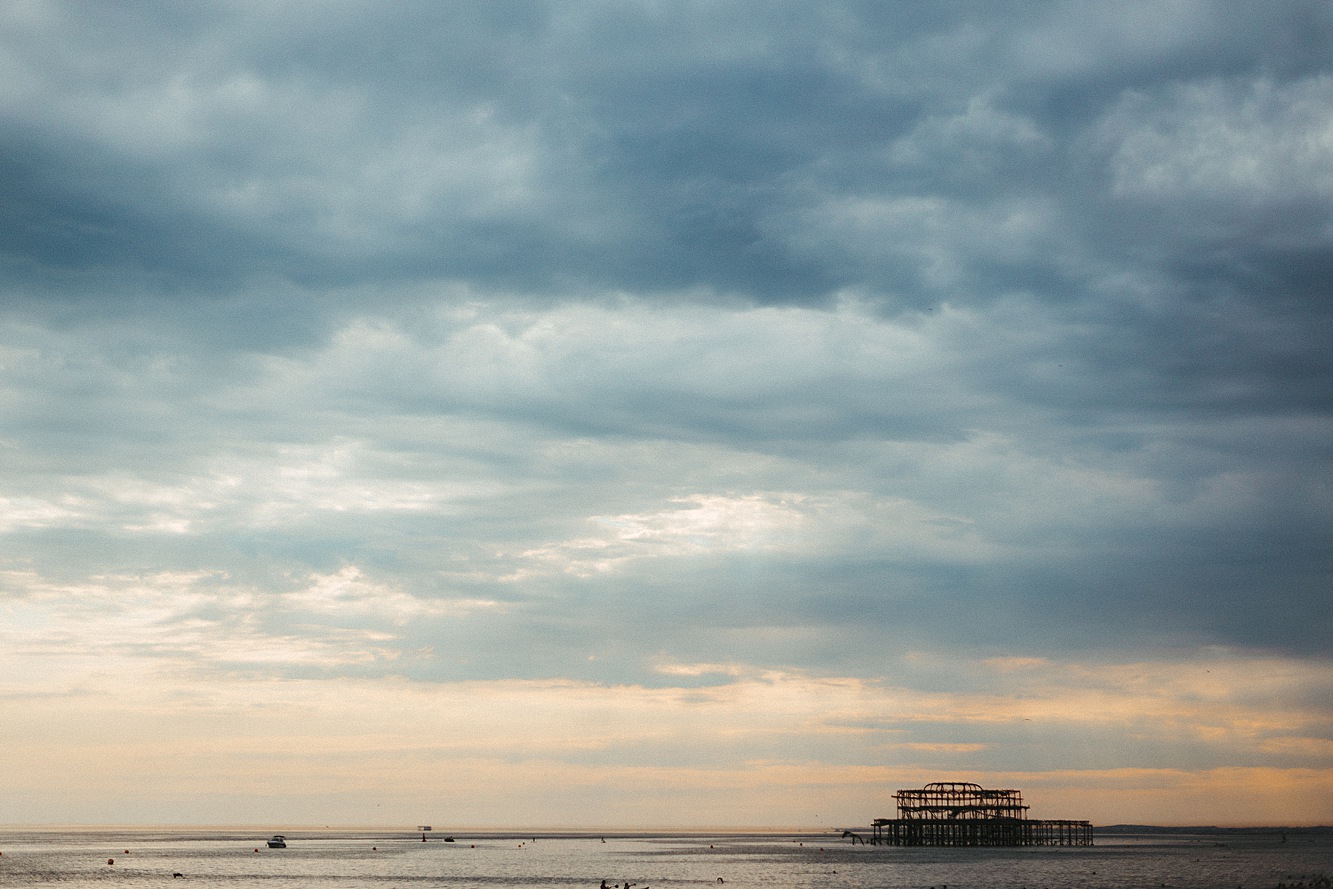 Words of Wedded Wisdom
"In the most popular part of the features we share. Let the people around you help you, my friends and family were so wonderful, and once the day is rolling let it happen and just enjoy the ride. Also, try and remember to stop for a minute, take a deep breath and take stock of what is going on around you."
"Also, having a photographer (along with everything else we organised) was incredibly last minute and we weren't even going to have one up until a few days before. It was hands down the best thing we did and we were so lucky Alline was free. Having those memories to look back on is actually priceless."
"We were wildly under our budget – having a Covid restricted wedding is a bargain!"
Proof without question that small is beautiful and perfect and will create all the beautiful memories you need.
Thank you so much lovely Alline of Beatrici Photography for sharing your beautiful work! And my love, thanks and congratulations to you Lizzie and Kelvin, you look so happy and in love and I know our readers are going to be so inspired and uplifted by your wedding in a pandemic. Love to you both,
Annabel