You'll be seeing quite a few more of these small, intimate weddings and elopements in the coming weeks and months on Love My Dress.
We'll be continuing to share 'pre-covid' weddings too – we promise we'll always strive to seek a balance in our content that sits somewhere between practicality, inspiration and aspiration. But we will always share the most honest and authentic content possible, like this beautiful sweet wedding that took place last month.
Software Engineers Theresa and Alex tied the knot on 14th September this year, with a ceremony at Chelsea Old Town Hall, followed by an intimate meal for two at The Berkeley's Garden Restaurant.
Maja Tsolo Photography

+ Follow
"We had originally planned to marry at the Biltmore Estate in North Carolina, USA. My family is American, and cannot travel overseas by plane due to my brother's cerebral palsy. When travel to the US became impossible due to the pandemic, we decided to replan our ceremony as an elopement here in London. It was just us, our photographer, and our hired witnesses."Theresa wore the feminine and delightful Tempest Bodice Ballerina Dress by Needle & Thread – a purchase she made directly from the Needle & Thread website.
"When we switched to a registry office ceremony due to the pandemic, I wanted a shorter dress which reflected the 'old world glamour' of London."
"I wanted it to complement the ornate entrance to Chelsea Old Town Hall, but also to somehow be more casual and easy to walk around in."
"I loved the tulle skirt – the midi length was long enough to still give me that wedding dress feeling, but short enough to be appropriate for a registry office wedding."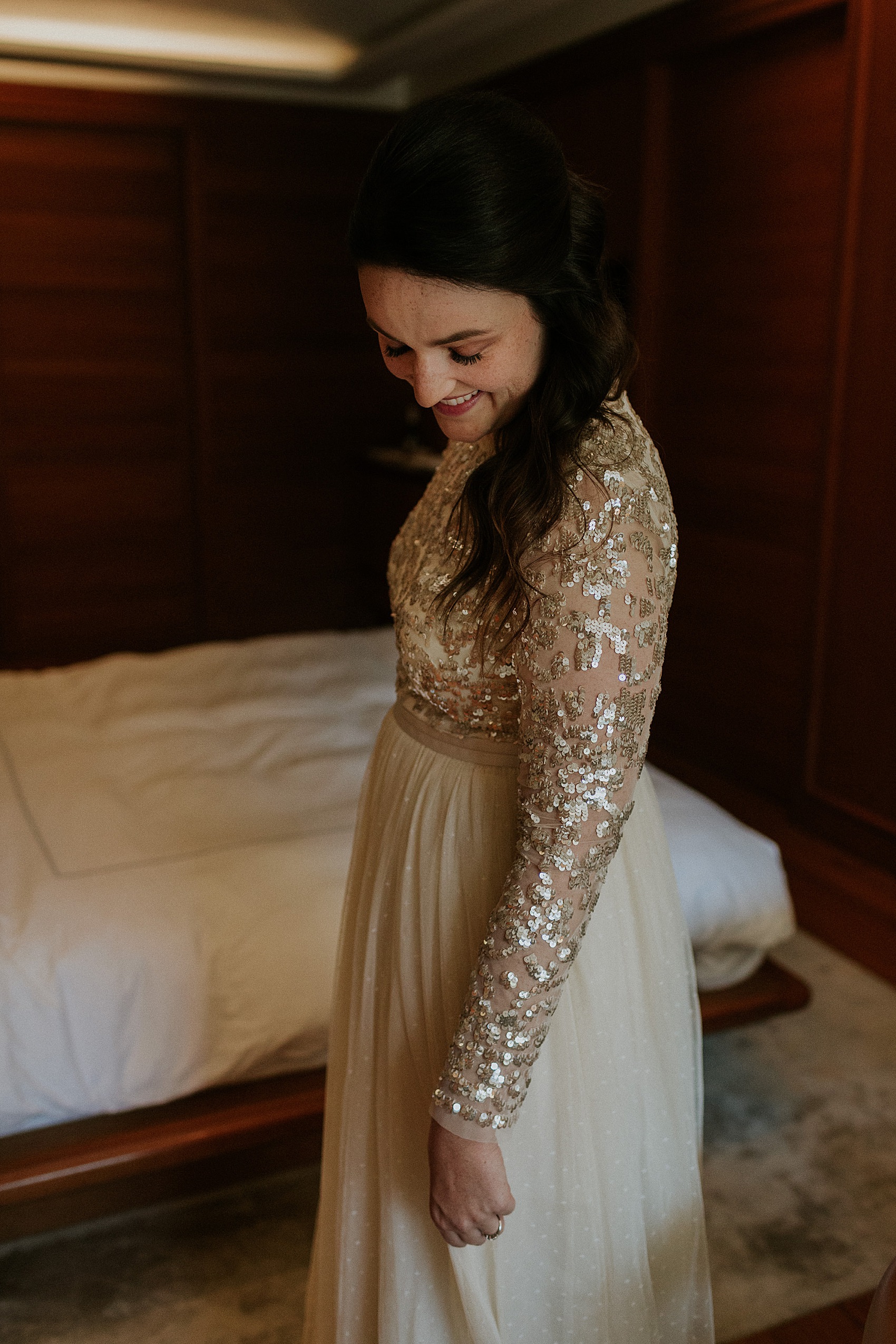 "Alex and I met at work, after I transferred to London from our New York Office. We were on the same team, sat only a few seats apart, and we hit it off straight away. The romantic that he is, Alex proposed on our first anniversary on holiday in Italy."
"We decided to enjoy a long engagement (3 years) and focus on purchasing our first flat together and growing our little family with our two adorable cats Ziggy and Ozzy."
"We hosted a virtual toast and cake cutting back in our hotel room with both of our parents, allowing us to share the day and moment with the people closest to us."
"We actually ended up with multiple cakes provided by the Berkeley Hotel due to a mix up, they were all delicious and our family was envious during the virtual cake cutting."
"We liked the ease of Grace & Thorn's 'Ready to Wear' range, so we opted for their 'White Noise' colour scheme and asked them to add in some accents of burgundy as that is my favourite colour."
"I can't speak highly enough for the bouquet, it was stunning and really captured the antique look I didn't even know I was going for."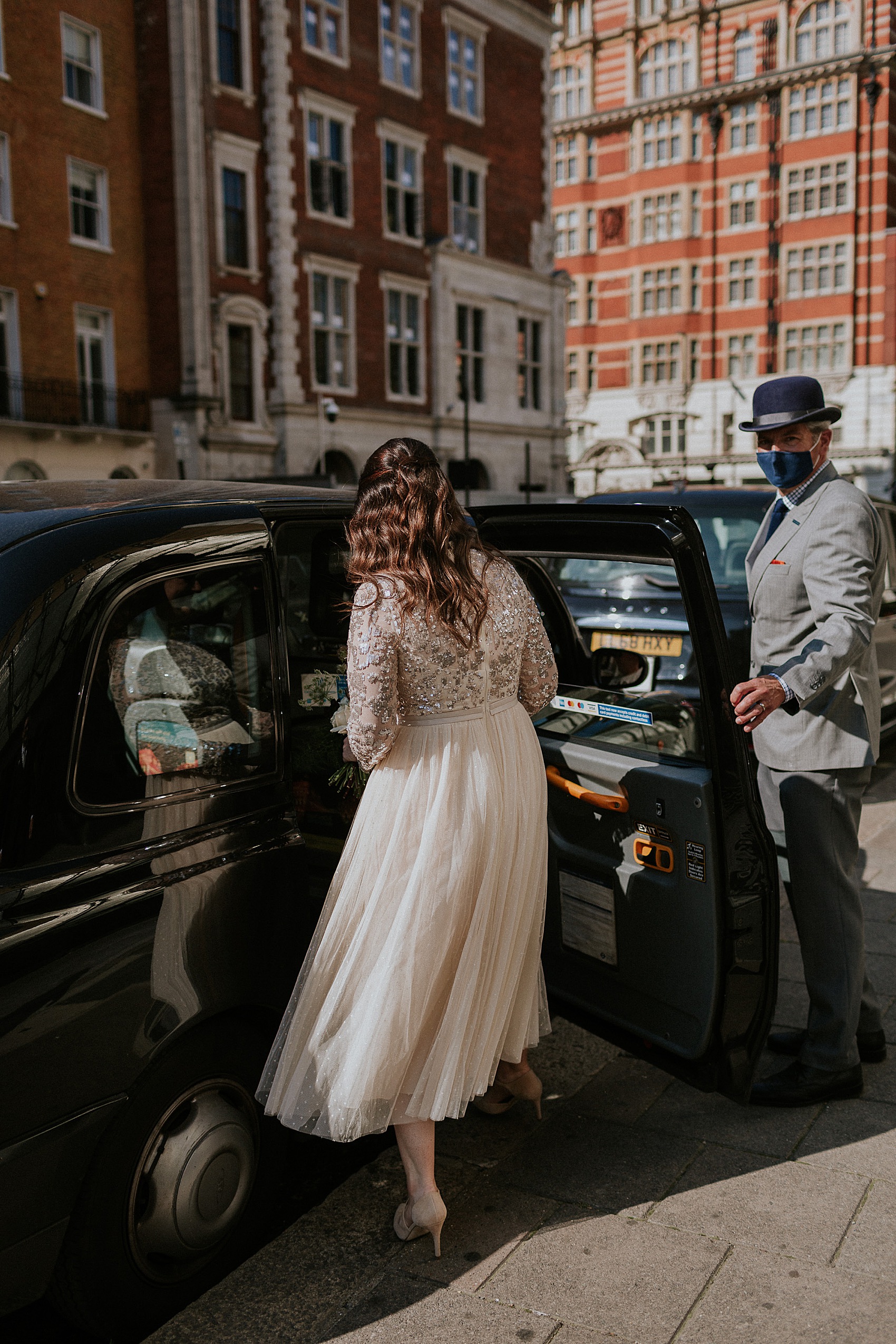 "While this was all different than we originally planned, the masks and shields didn't take anything away from the love, excitement, and celebration of the day. We wore masks while in the hotel lobby areas, in the cab on the way to the venue, and inside the town hall. However, we were able to remove them during the ceremony and for pictures outside."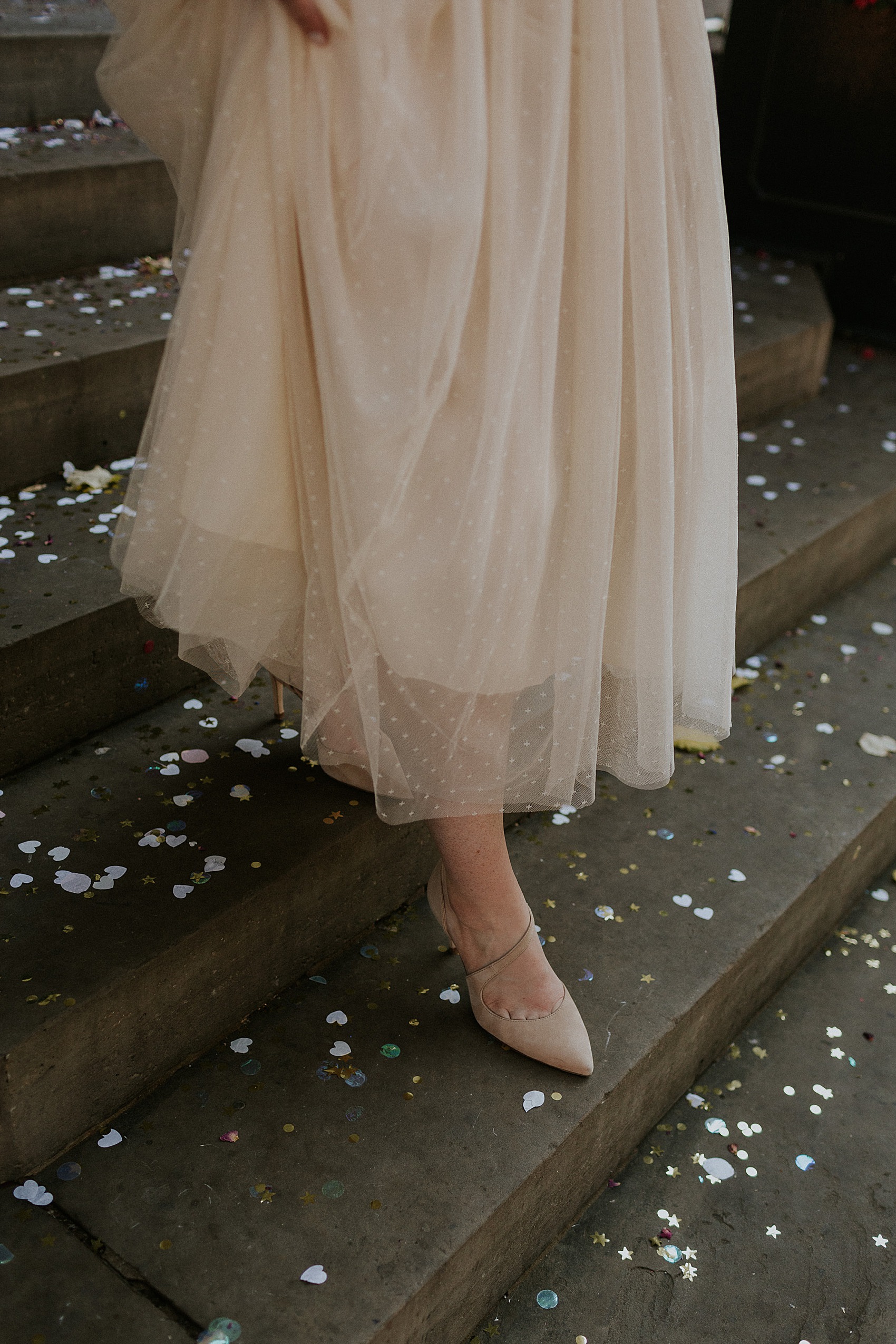 "Our photographer Maja Tsolo was incredible, we were both nervous beforehand having never had professional photographs taken before, but she came in and immediately made us feel at ease."
"She was fun to spend the day with, knew a ton of great spots, but most importantly her work is incredible. The photographs speak for themselves, we are absolutely in love with them! I couldn't have imagined better."
"We both love the gorgeous streets and mews of Kensington & Chelsea, and wanted the day to reflect that old world glamorous London vibe."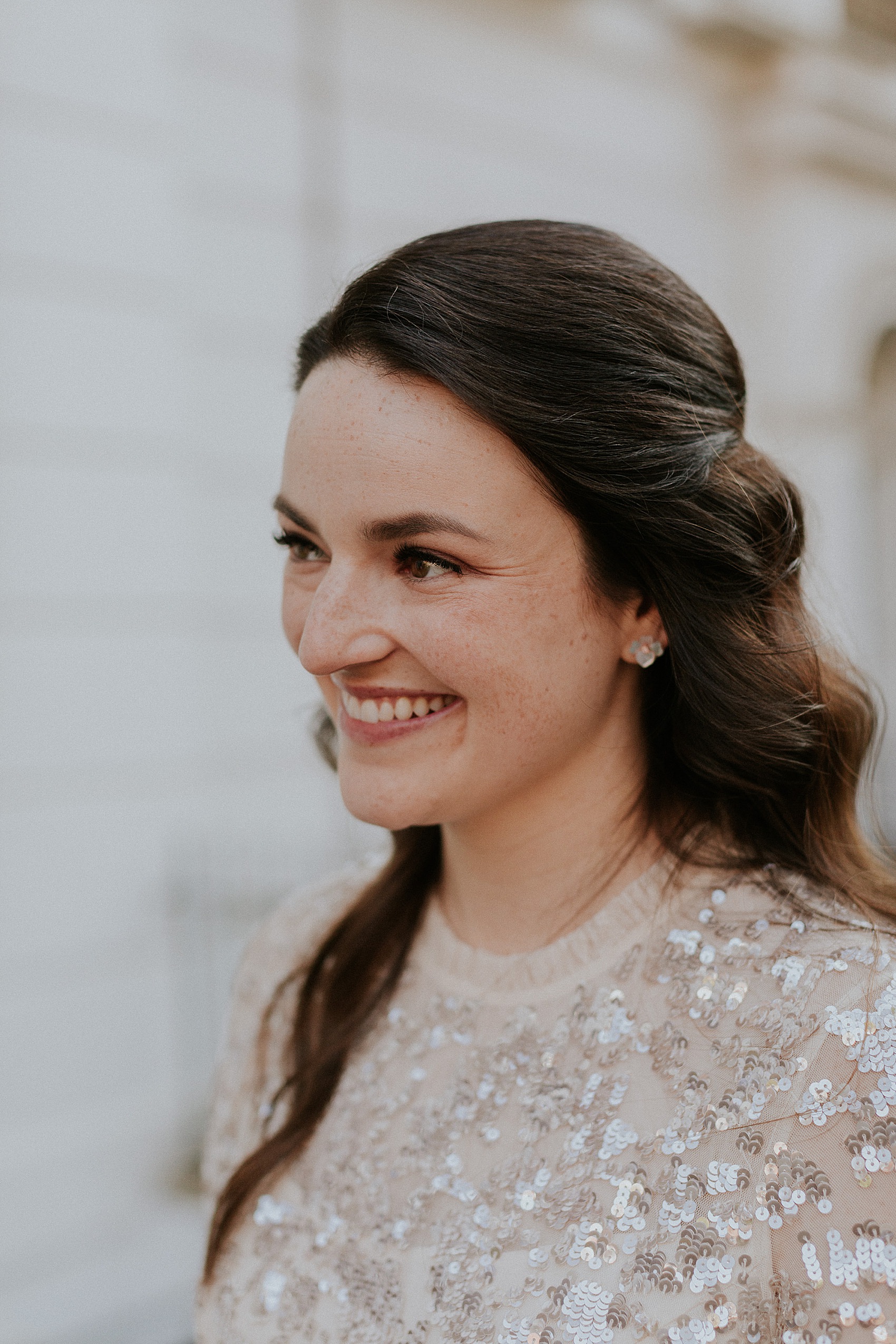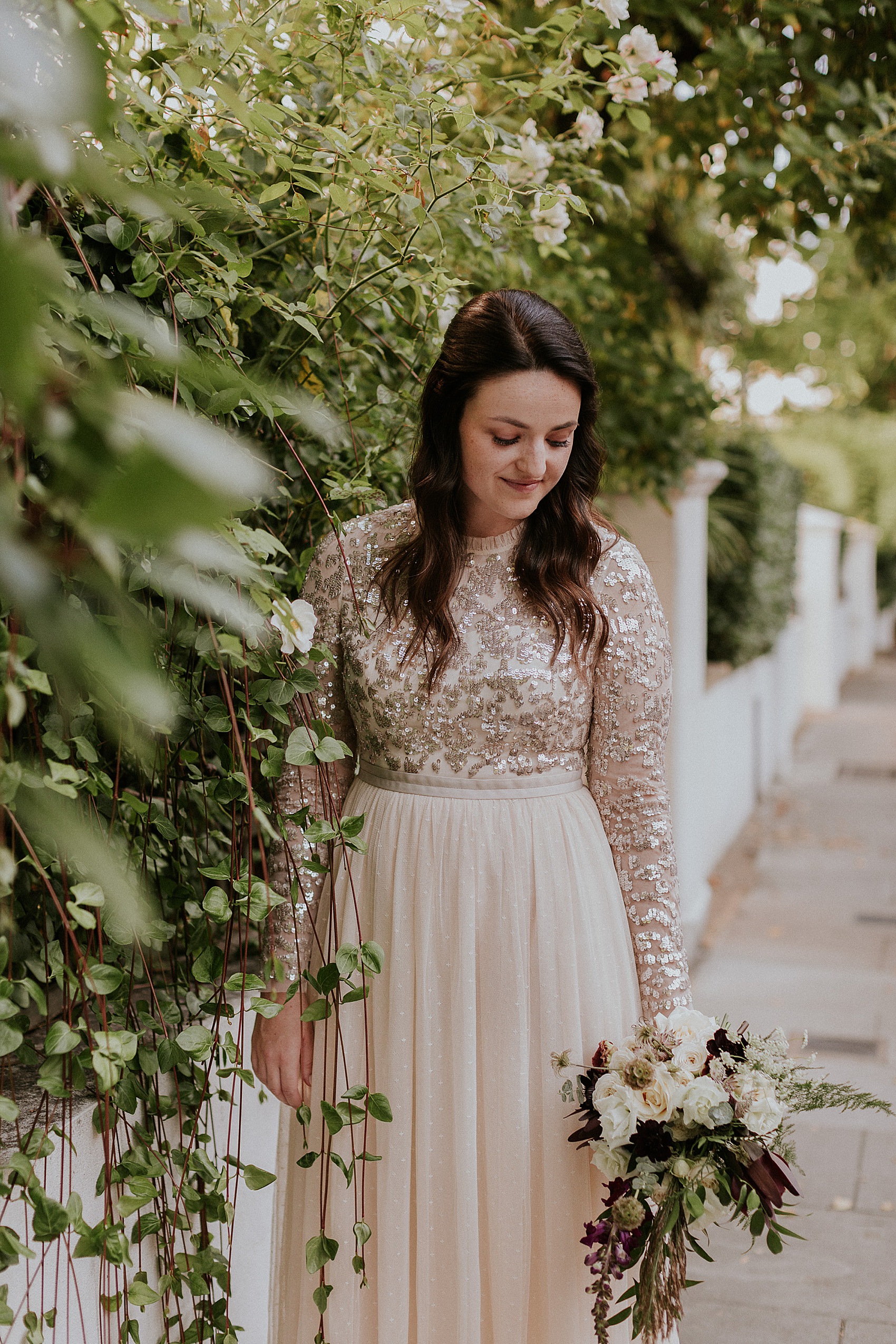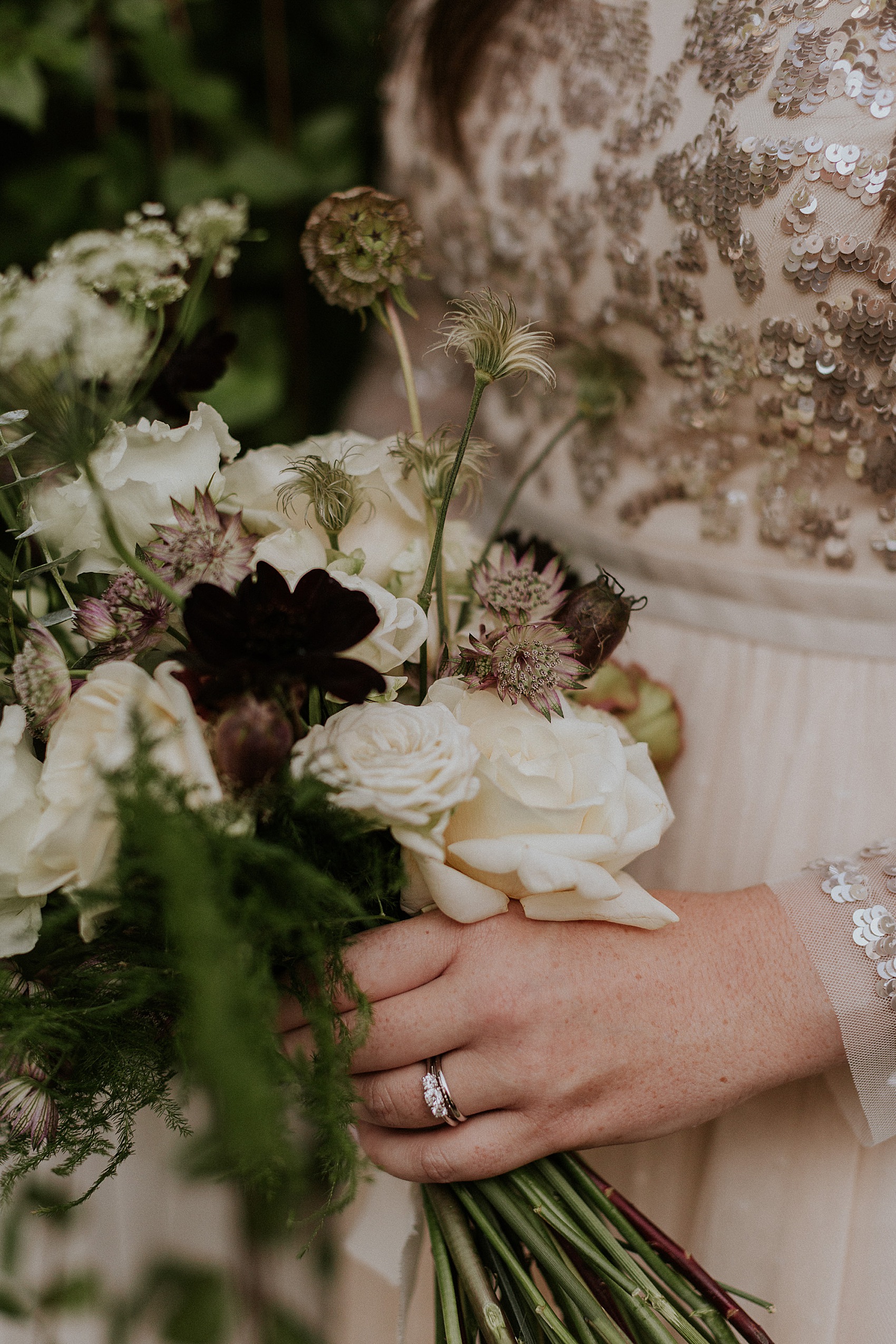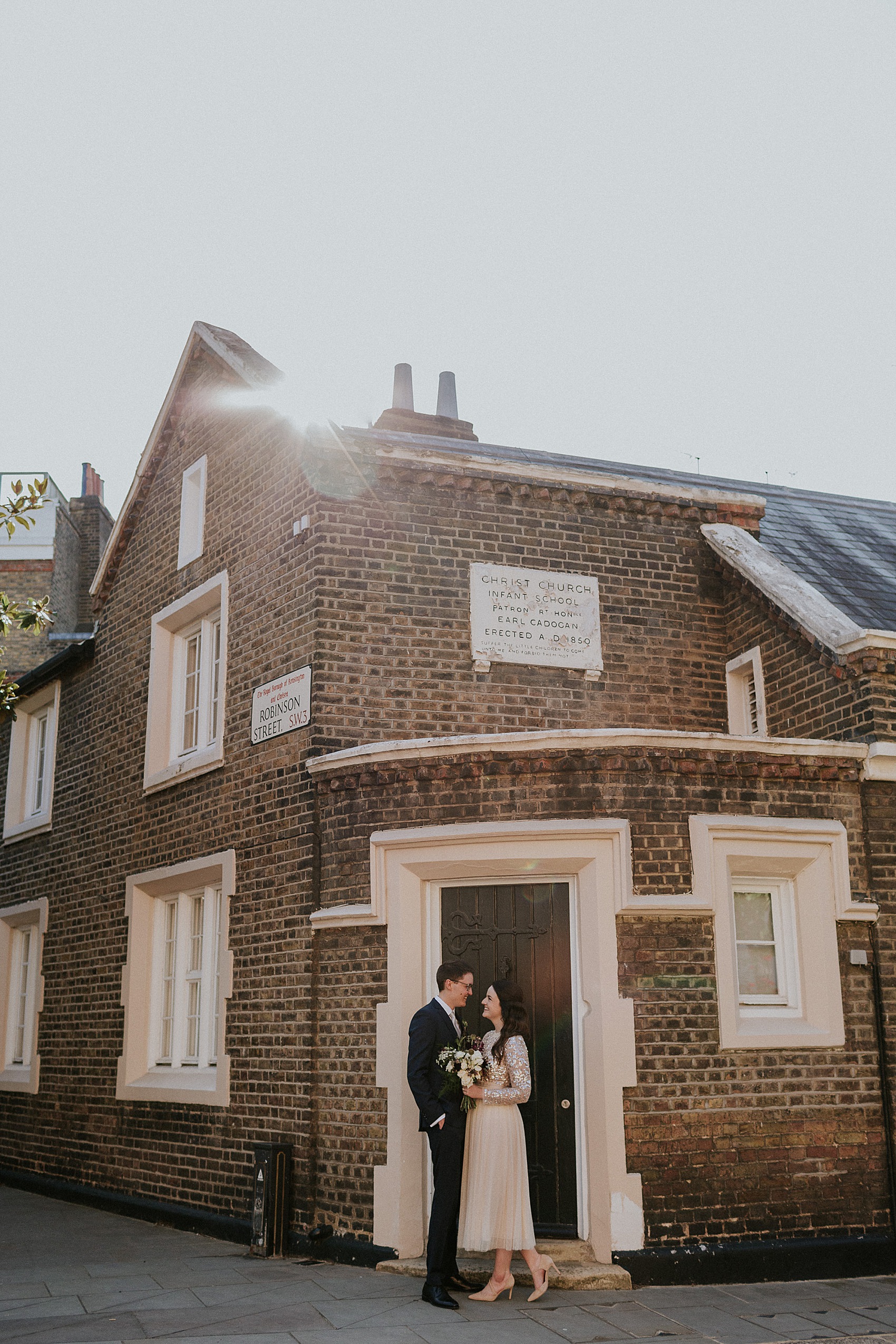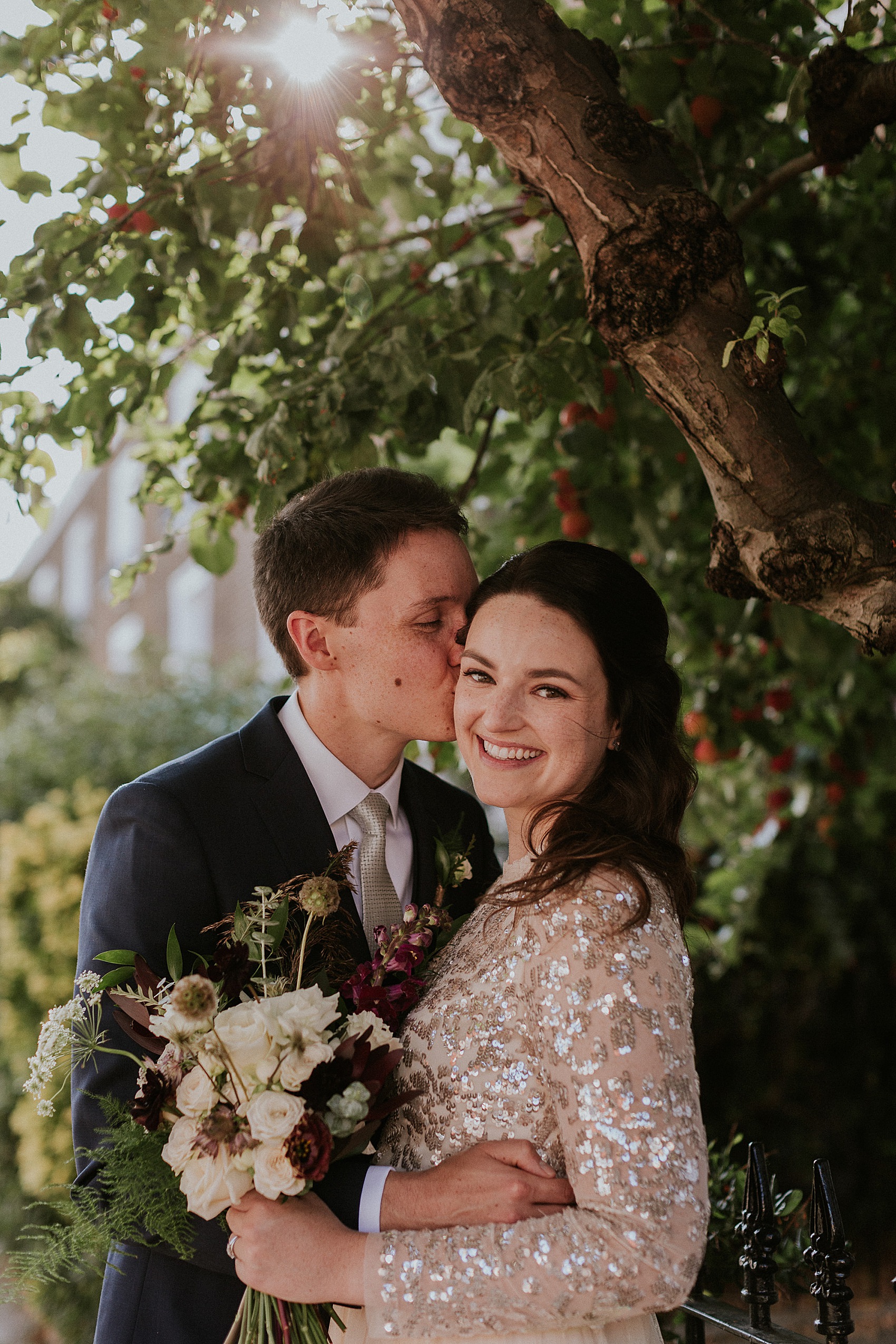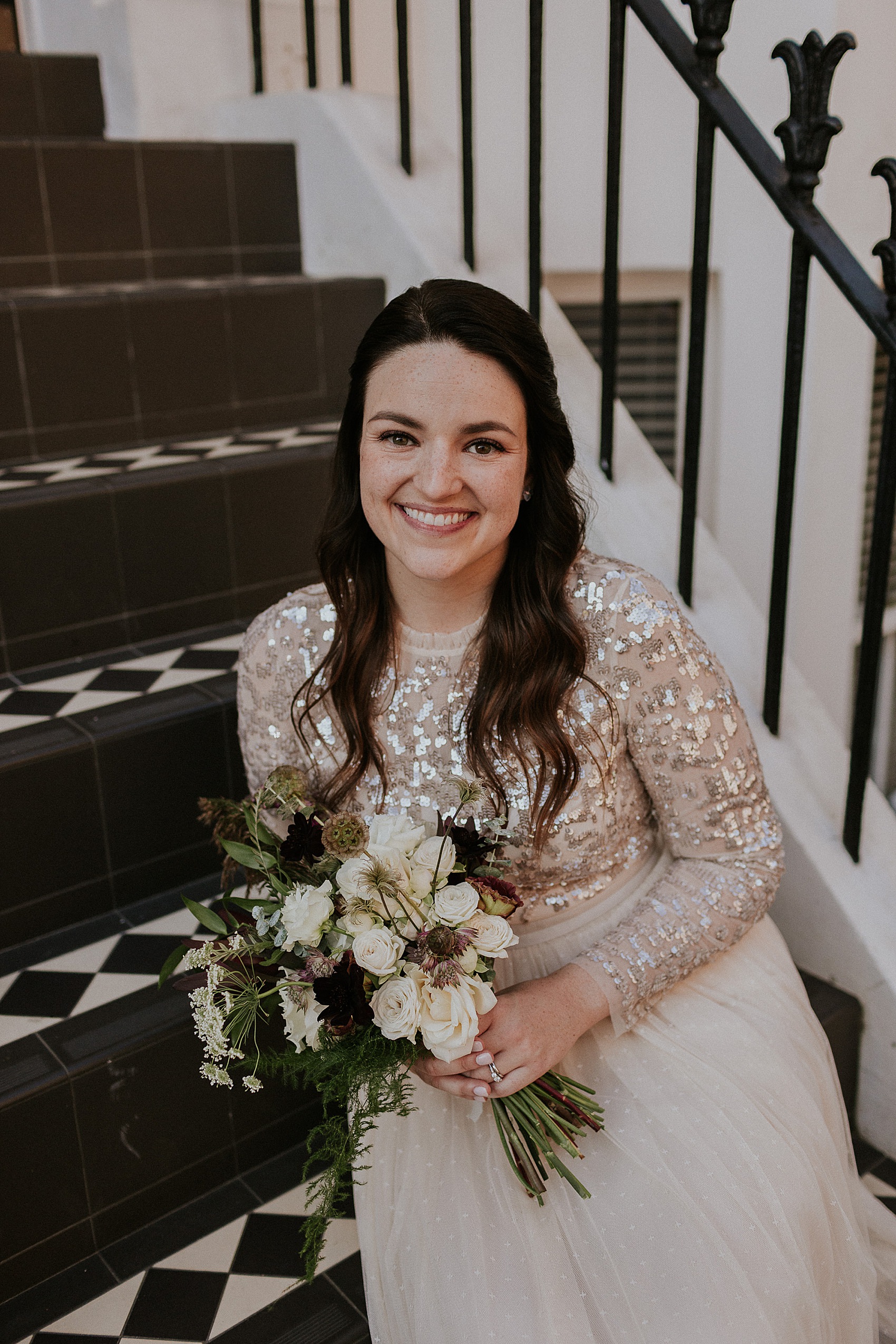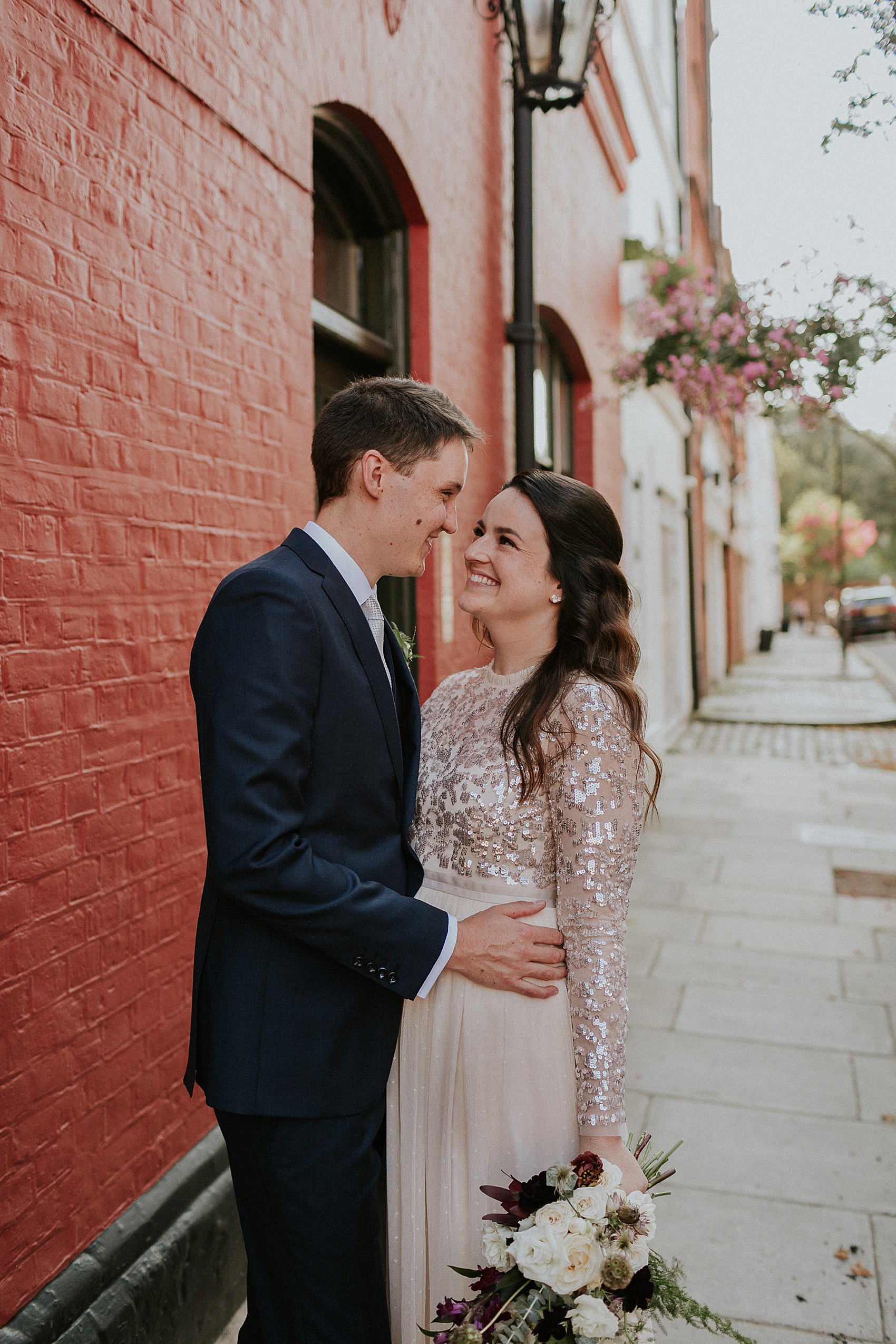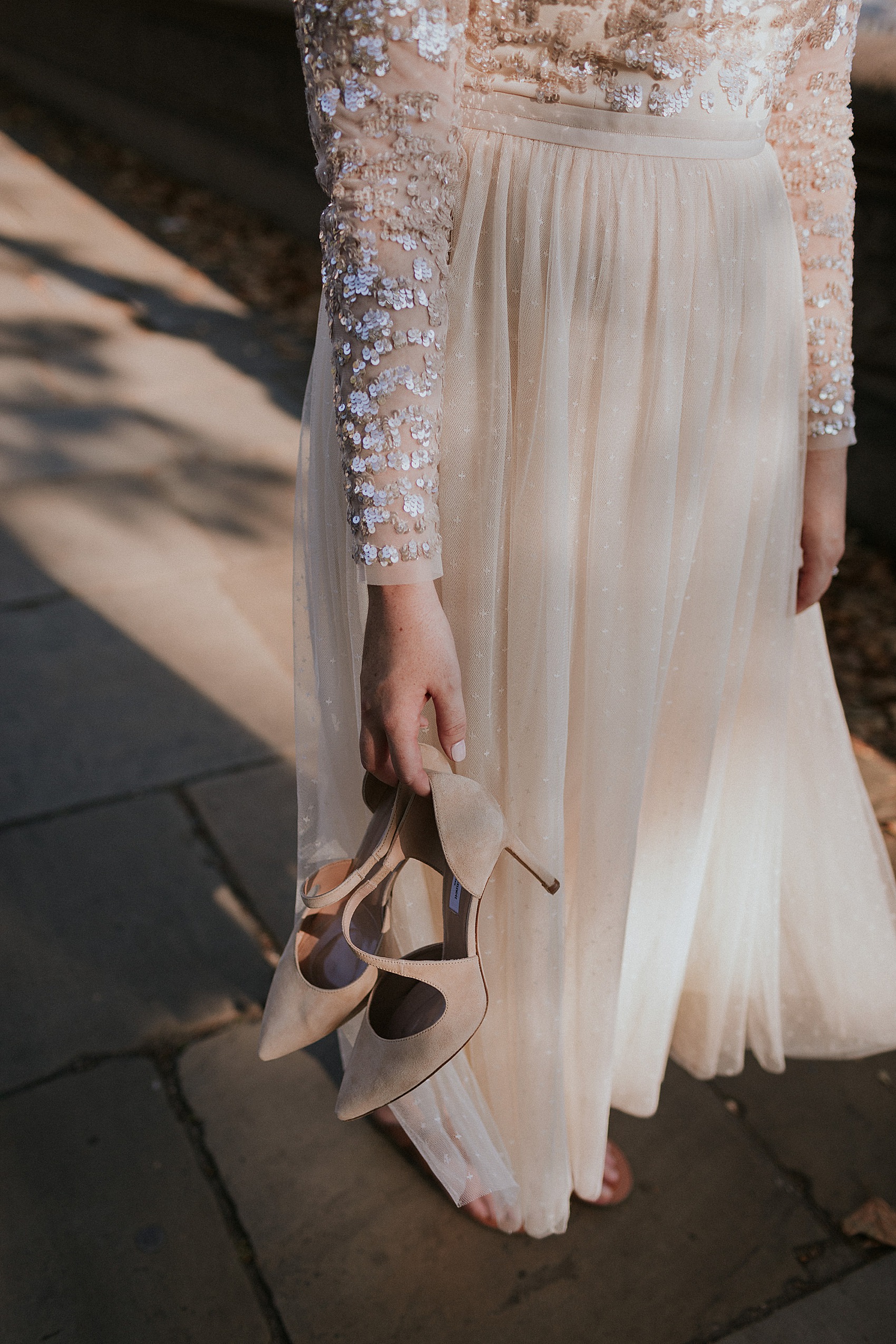 On Planning a Wedding in a Pandemic
"Firstly, it's okay to be upset. Planning a wedding requires a lot of time and effort and emotional investment. I really struggled knowing that my parents wouldn't be able to be at the ceremony, and that my dad wouldn't be able to walk me down the aisle — but in the end, I had to remember why I was getting married in the first place and refocus from the wedding, to the marriage."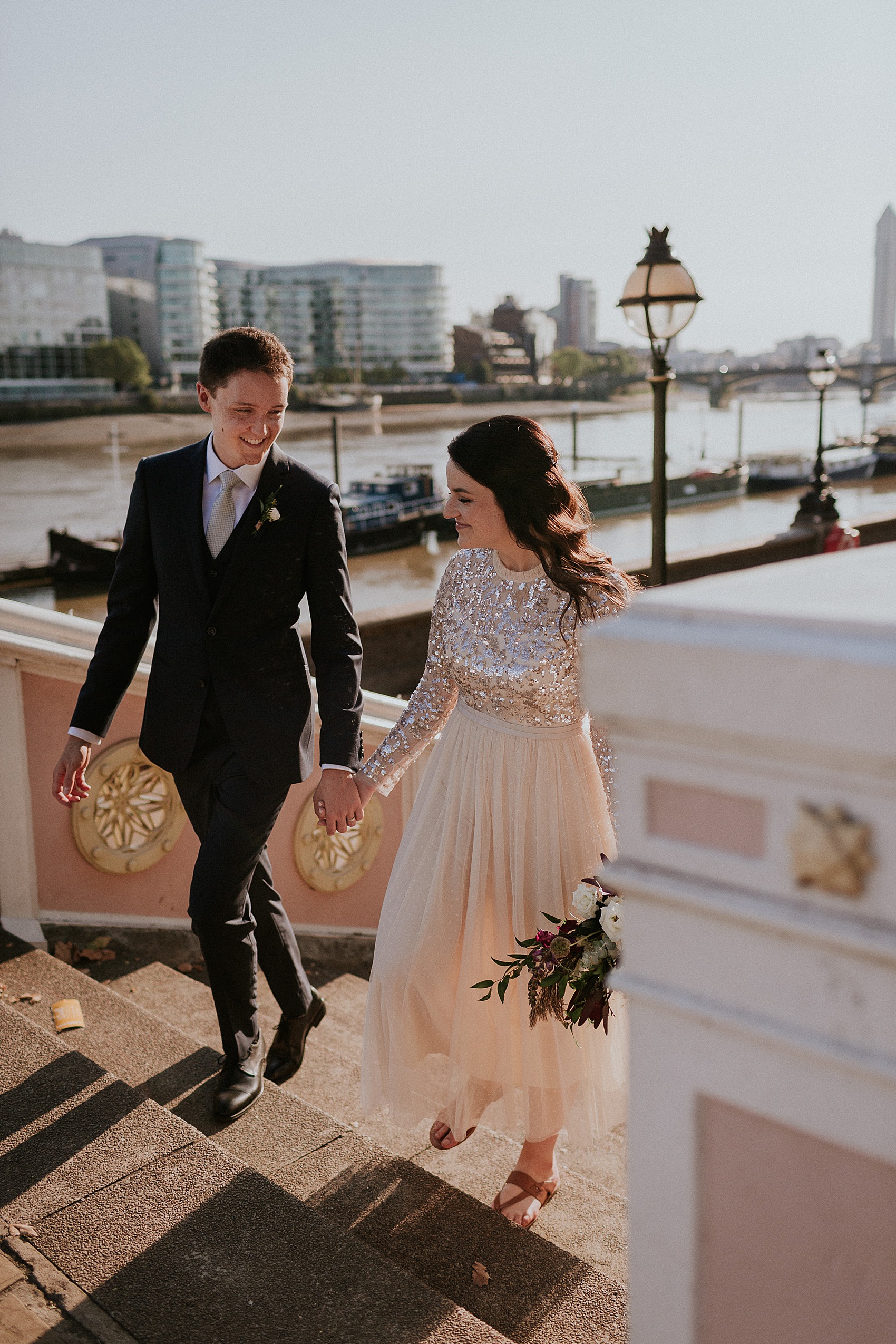 "Our elopement turned out gorgeous, and in the end I don't feel like I missed out on anything. If postponing is not an option, I would personally highly recommend continuing with a small ceremony."
"For us, it ended up being the perfect day and a true reflection of us as a couple. We'll remember it not as our second choice, but as our wedding day."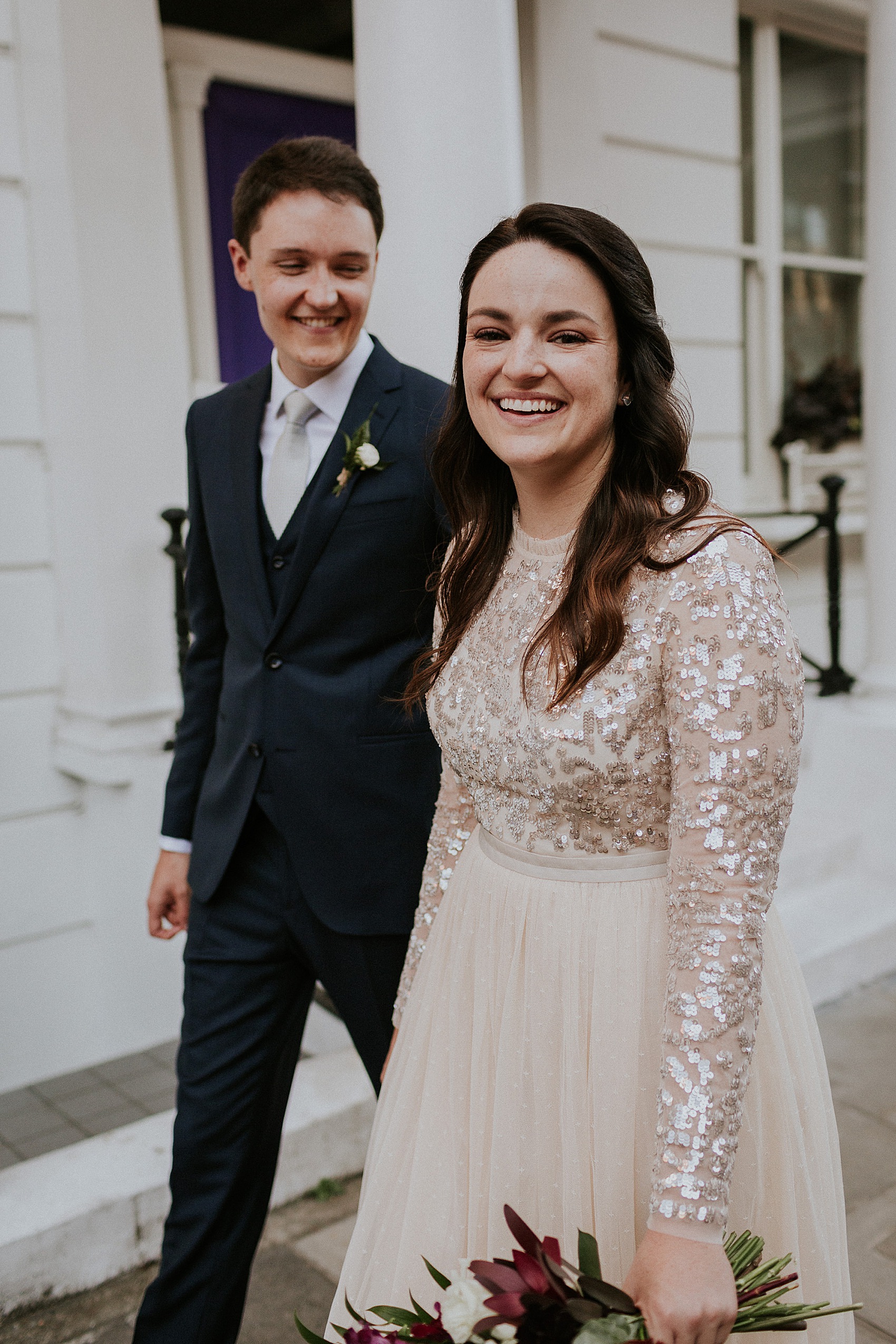 Words of Wedded Wisdom
"Don't let a desire for everything to be perfect ruin the day. When the groom's button hole broke, the cake we ordered was wrong, and I was running late to finish my own hair and makeup, I wished that I had not stressed out as much when planning — because things will go wrong! Have a glass of wine, and laugh about it all later."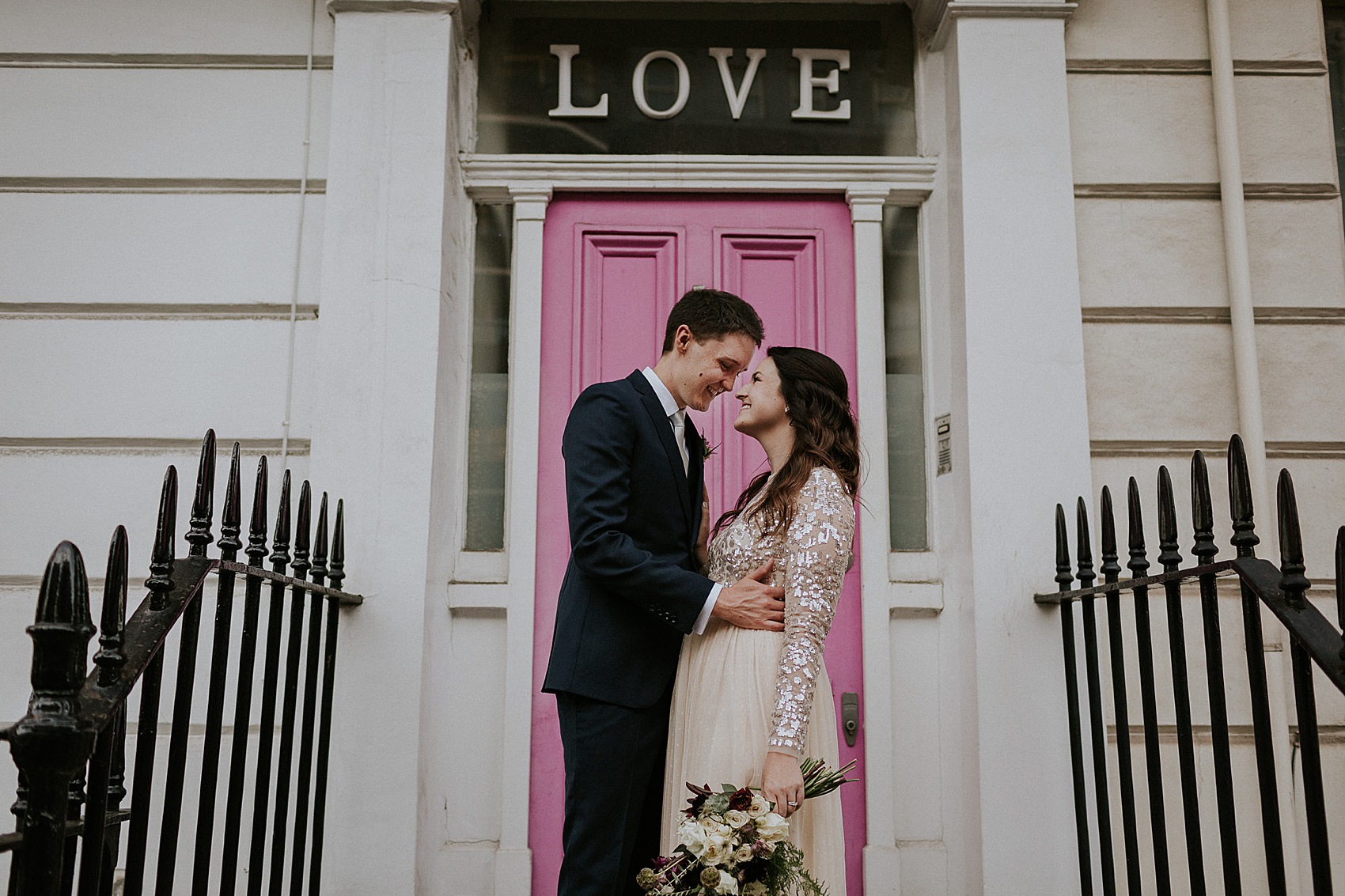 You can see more beautiful micro weddings here, and more brides and indeed bridesmaids wearing those beautiful fancy Needle & Thread dresses here.
Love Annabel x