Hello loves, how are you? On the even of national lockdown #2, there is such a huge range of emotions swirling. More than anything, I hope that you are taking really good care of yourselves.
Dan and Lucy Scott tied the knot on Monday 28th September 2020 at Romsey Abbey in Hampshire, followed by a meal at King John's House, also in Romsey.
White Stag Weddings

+ Follow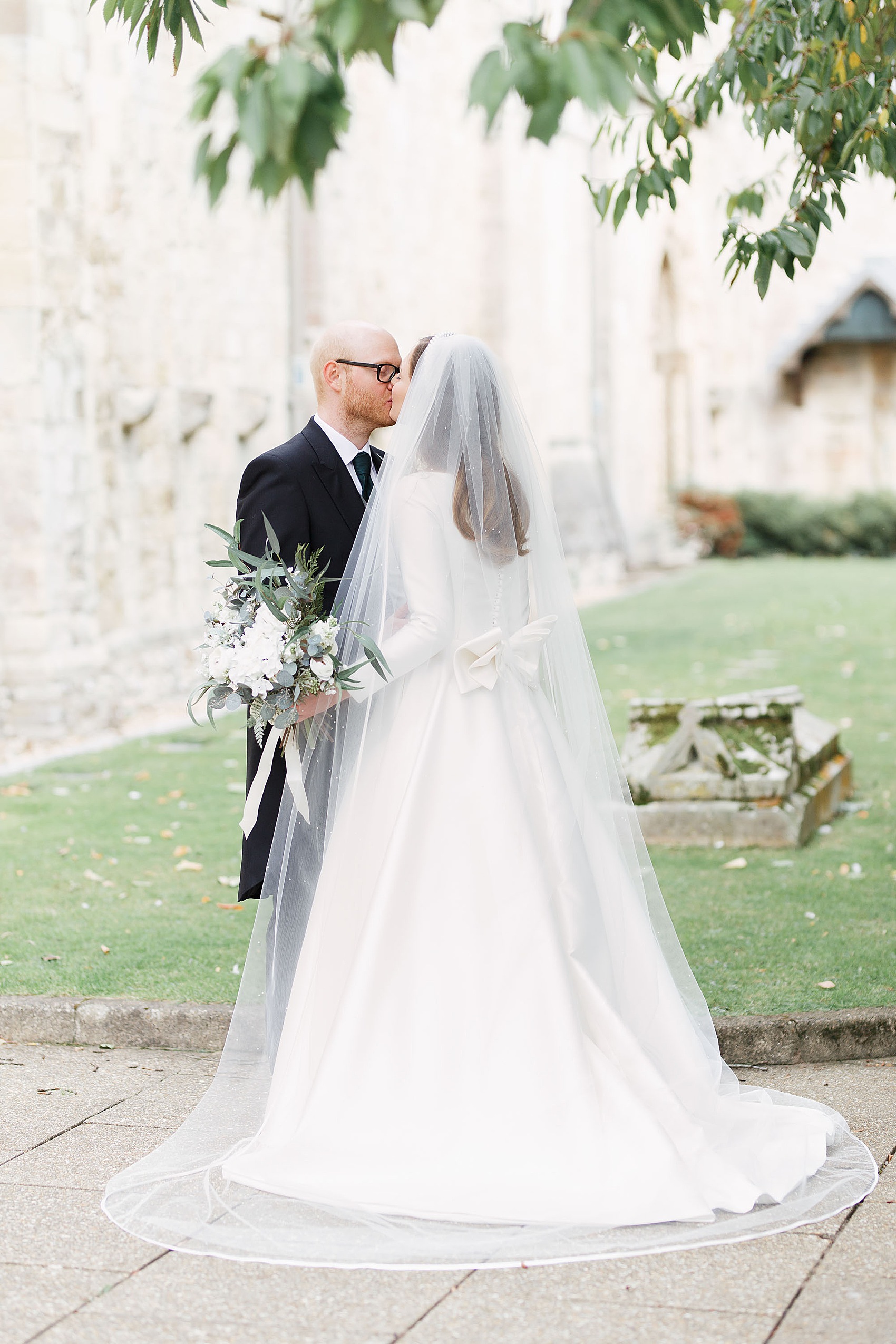 "We wanted our wedding to feel classic and timeless, so opted for a muted white and green natural colour palette. But the venues speak for themselves in terms of style and decor as they're both beautiful."
"We also wanted the day to be as eco friendly as possible so we kept it simple – we didn't have a car, no confetti and tried to make sure that anything we did buy for the day could be used again afterwards (the herb centre-pieces as favours for people to plant and grow at home afterwards, the hampers for guests to take away leftover food, flowers that can be used forever, no decorations like balloons etc.)"
"Originally, we had planned to have a December wedding at a hotel in Brockenhurst, with 150 guests, but quickly realised that this would not be an option. We then decided that, as we did not want to wait until COVID was 'finished', and the uncertainty that would bring, we should bring the wedding forward, and with a maximum of around 20 guests."
"At this stage, we were still able to have 30 guests, but thought aiming for 20 guests would mean that we had some leeway."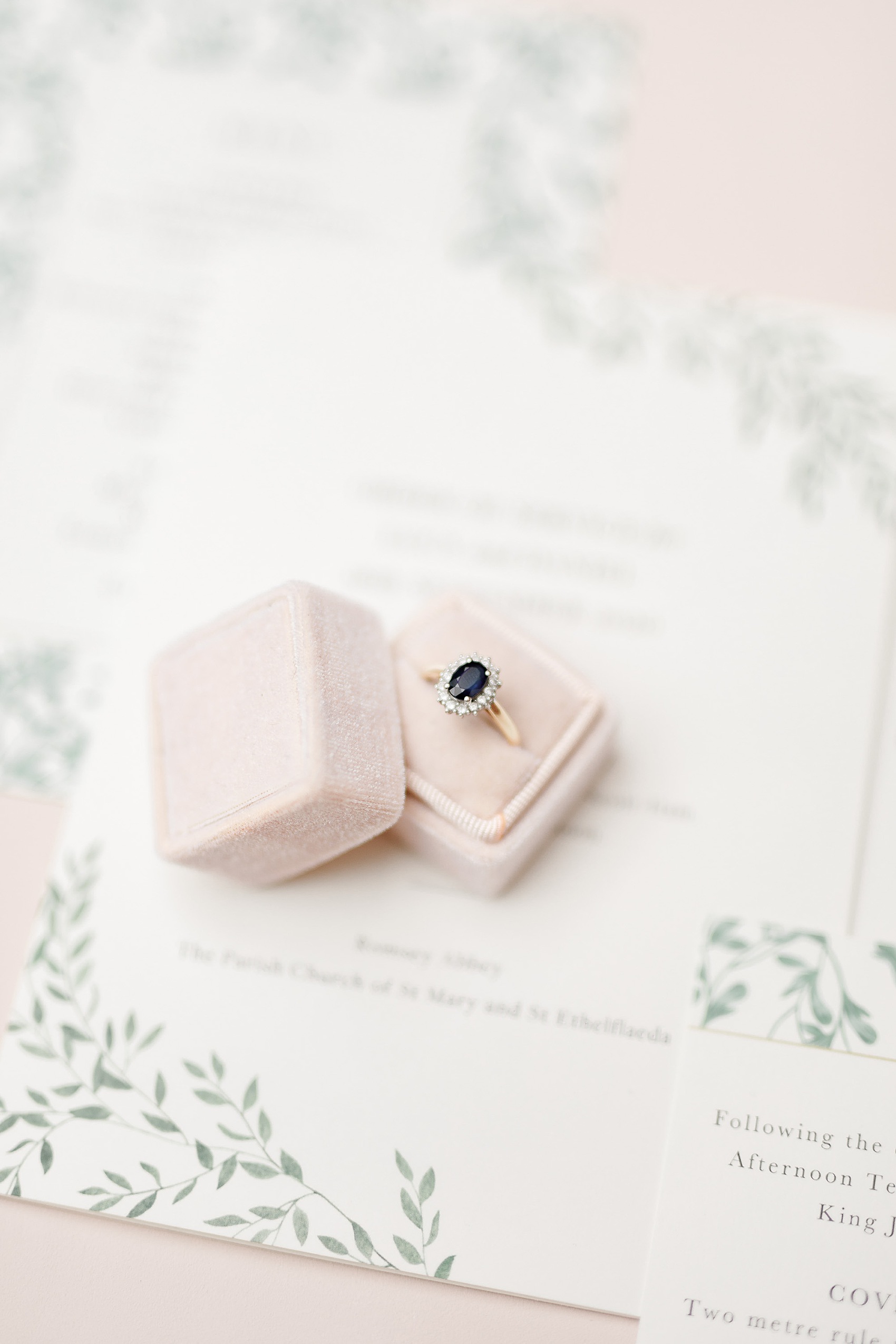 "There are family members on both sides that are vulnerable, so we were keen to take the strictest measures to ensure the safety of all guests on the day. We were actually at a meeting with our reception venue, discussing these measures, when the announcement was made reducing the guest numbers to 15."
"For around 2 hours, we were totally crestfallen, thinking that we'd have to cancel the wedding."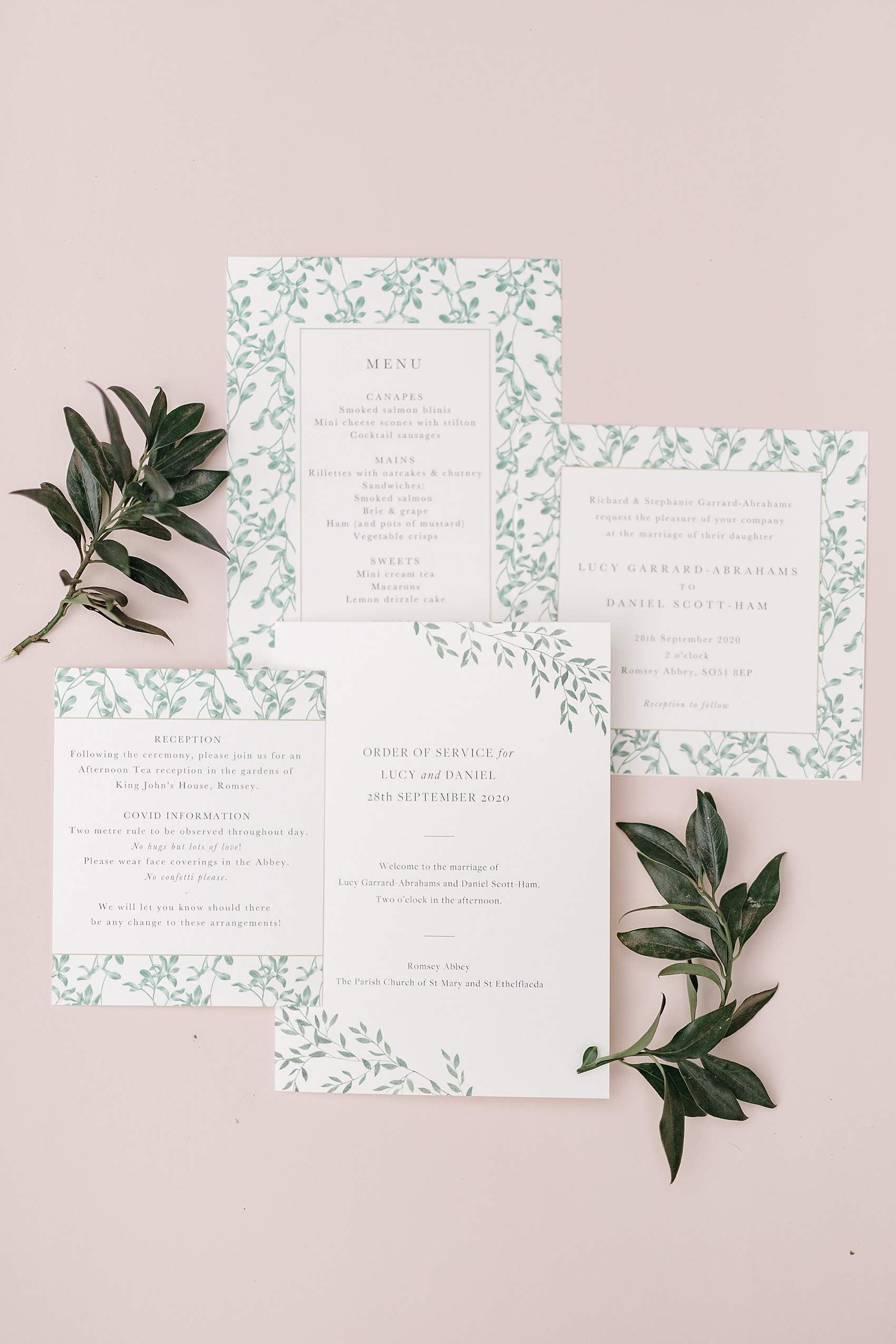 "We spent some time talking about what we wanted, and decided that whilst it would be incredibly difficult to lose a further 5 people (and have some difficult conversations), we just really wanted to get married."
"Neither of us had realised how much of an impact the uncertainty (of whether or not we would be getting married) would have on our mental health."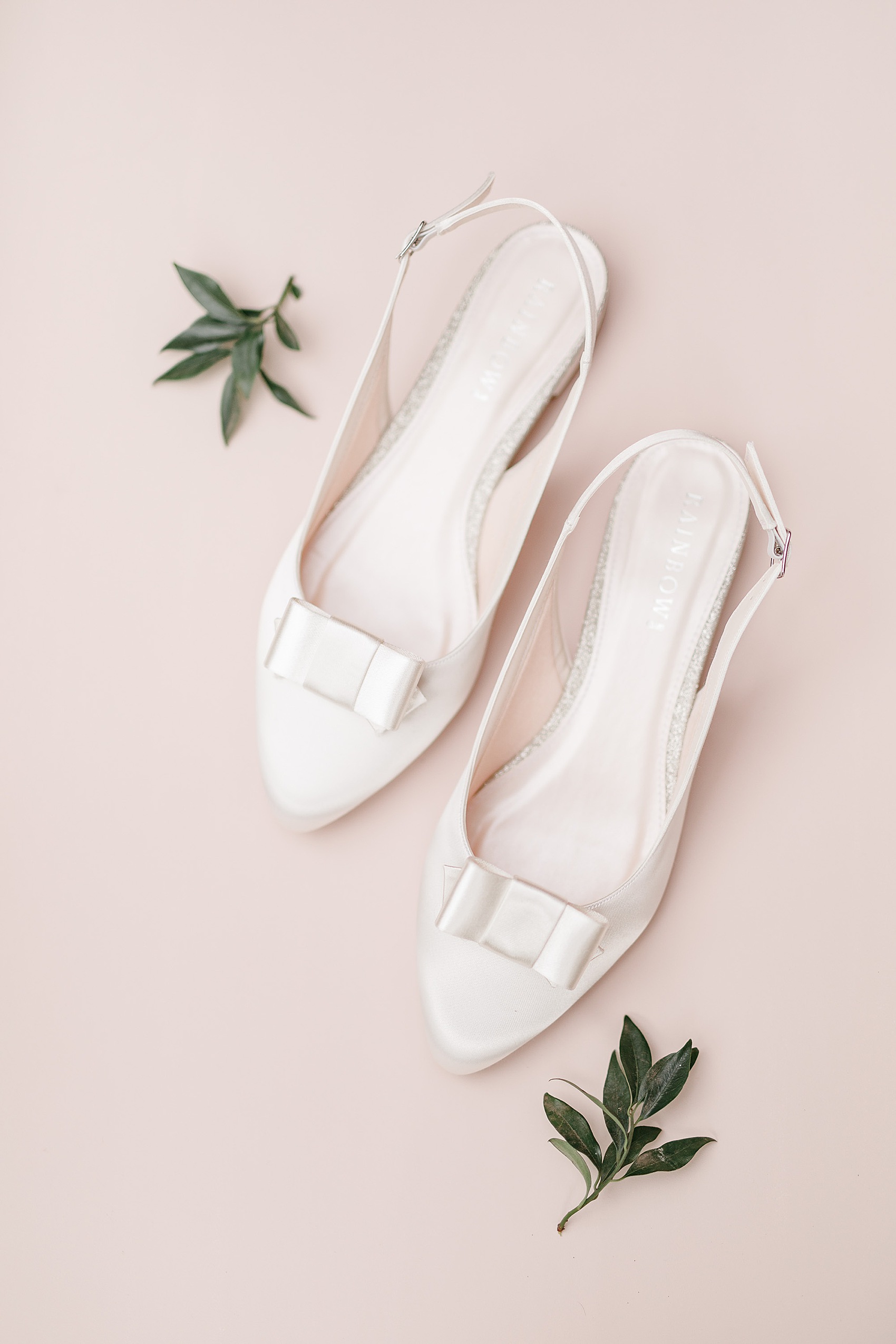 "Equally, we felt the important thing was that we would be married. We didn't want our lives to be on hold, because of something out of our control. I'm sure we'll look back in future years and be so delighted we did that."
"We had so many planning meetings with both venues, so everything was planned to such precision, that we knew we could have a COVID-secure wedding."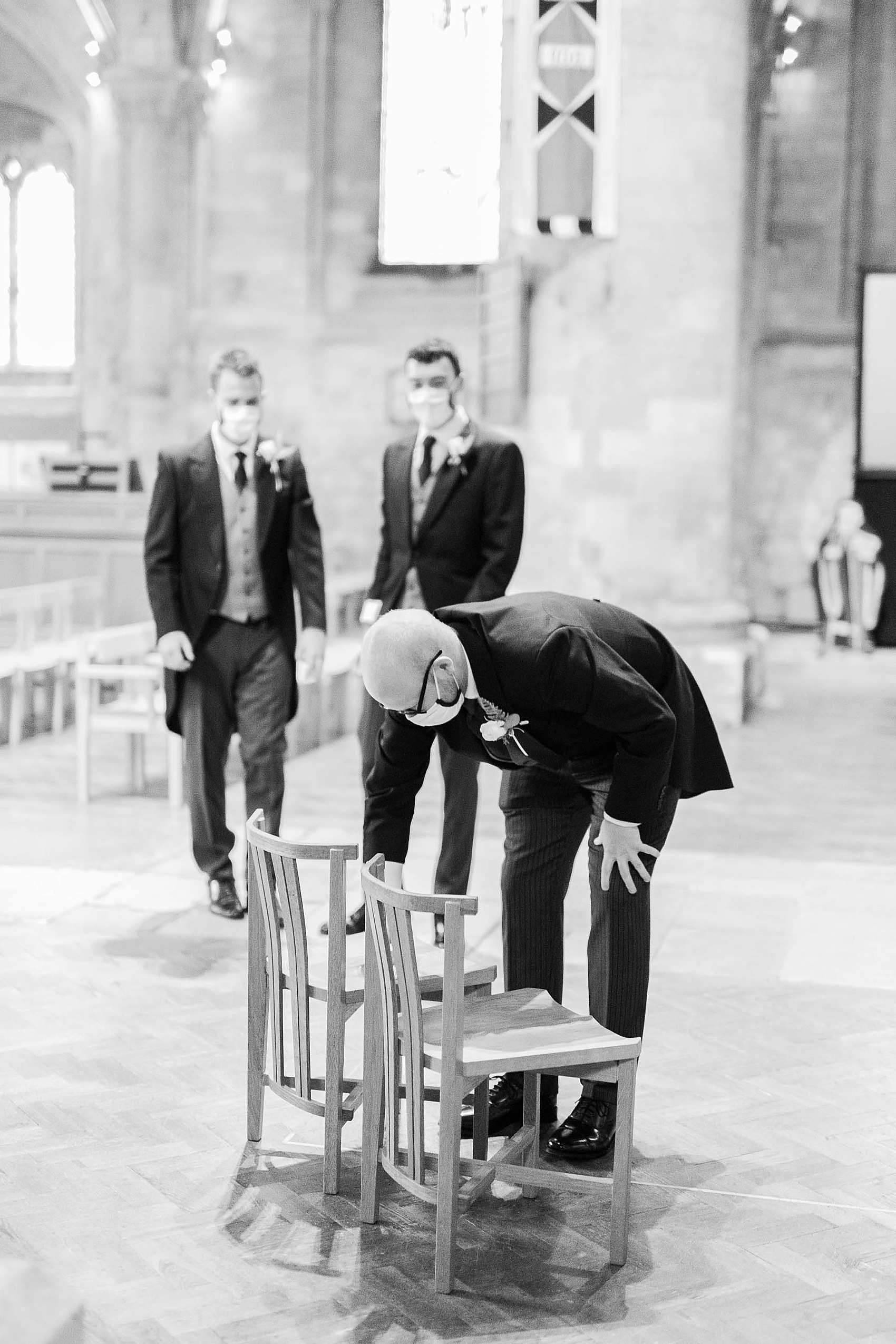 "An example of some of the measures;
The vicar and all of our guests had to wear masks whilst in the Abbey for the ceremony
The seating plan in the Abbey allowed for 2 metres between bubbles
No choir in the Abbey (Lucy's family are very musical, so this was a tough one)
A virtual bridesmaid
Shorter ceremony, no hymns, no blessing of the rings
Dan looked after the rings, rather than Best Man
Dan & groomsmen sanitised the chairs in the Abbey in the morning, before the service
No confetti outside the Abbey after the ceremony
No hugging!
No close group photos
Seating plan at reception (outside – luckily it was sunny, although we had also planned for rain, just in case) allowed for 2 metres between bubbles
All food at reception was served in pre-made hampers, to avoid high volume of touchpoints
No first dance
And I did my own air and makeup."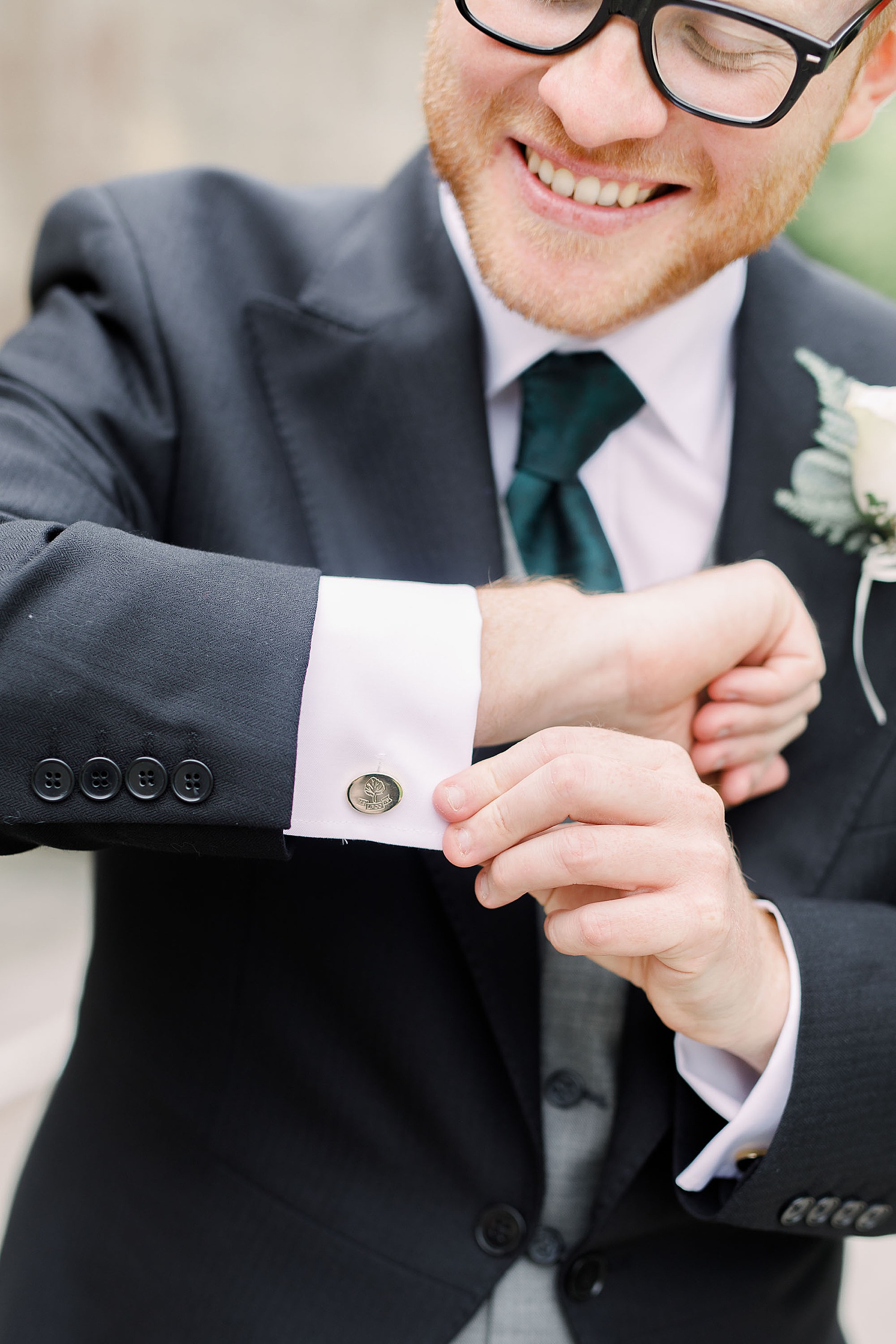 "Dan's three-piece suit was made by Scott, and was bought from Chas Baker in Salisbury. Custom-made cufflinks given to Dan by Lucy, which featured the crest of Dan's old cricket club in Tunbridge Wells, Kent. (Linden Park Cricket Club)."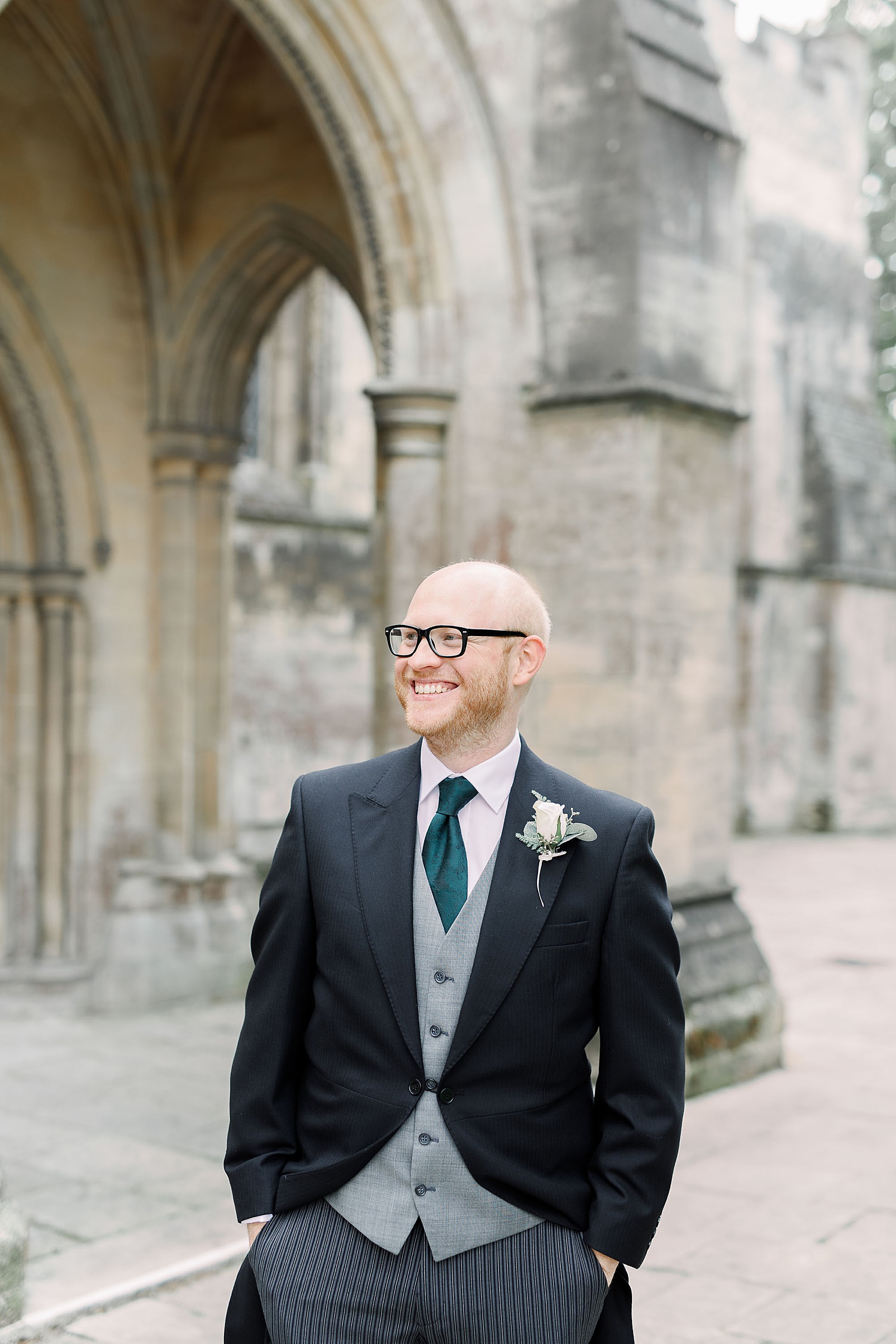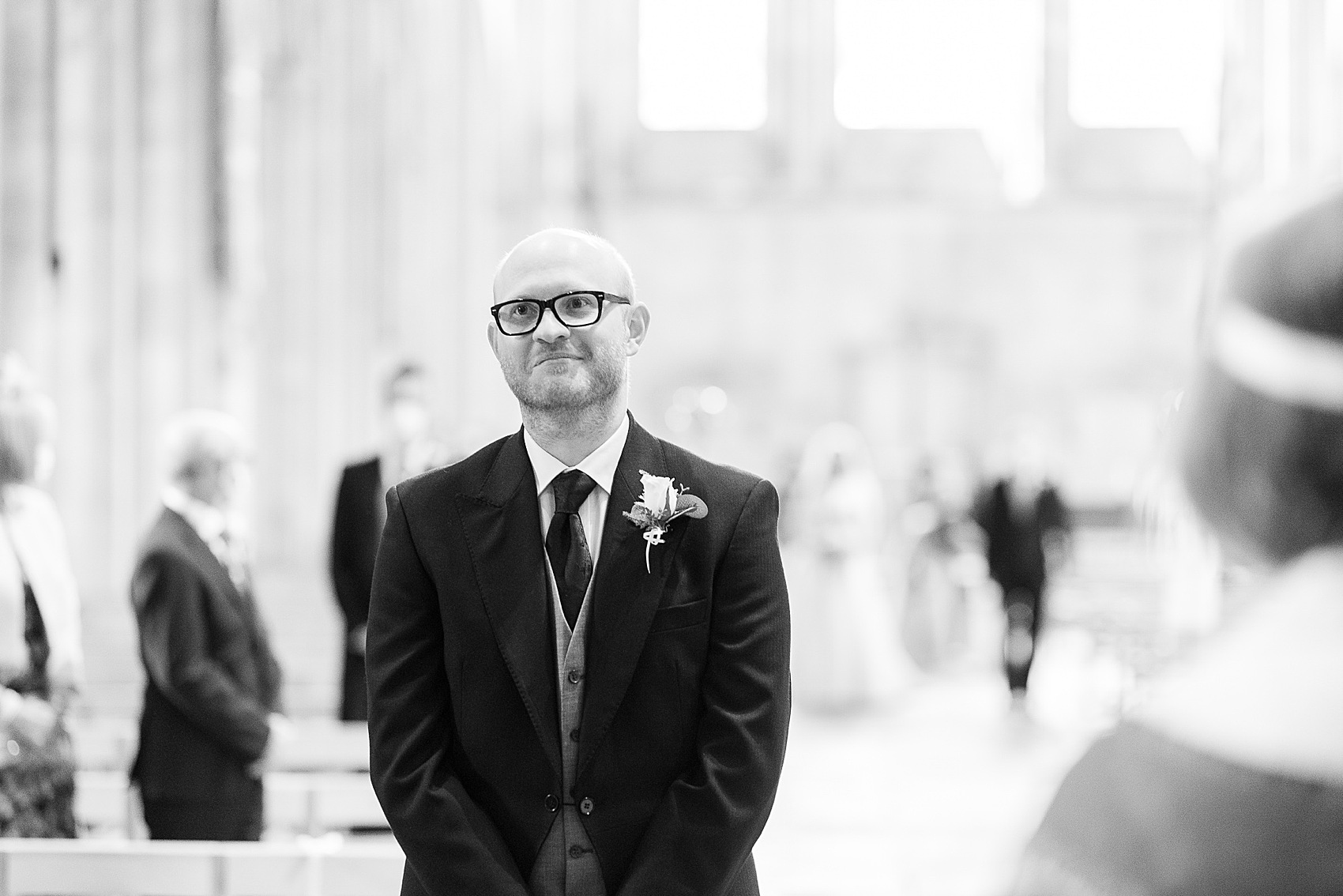 The brides father accompanied her into the ceremony, at a Covid secure distance and the couple's ceremony was led by Sally Womersley, the Vicar at Romsey Abbey.
During the ceremony the couple had two readings; 'Sonnet 116 – Let me not to the marriage of true minds', by Shakespeare and a Bible Reading – 'Colossians 3:12-17'.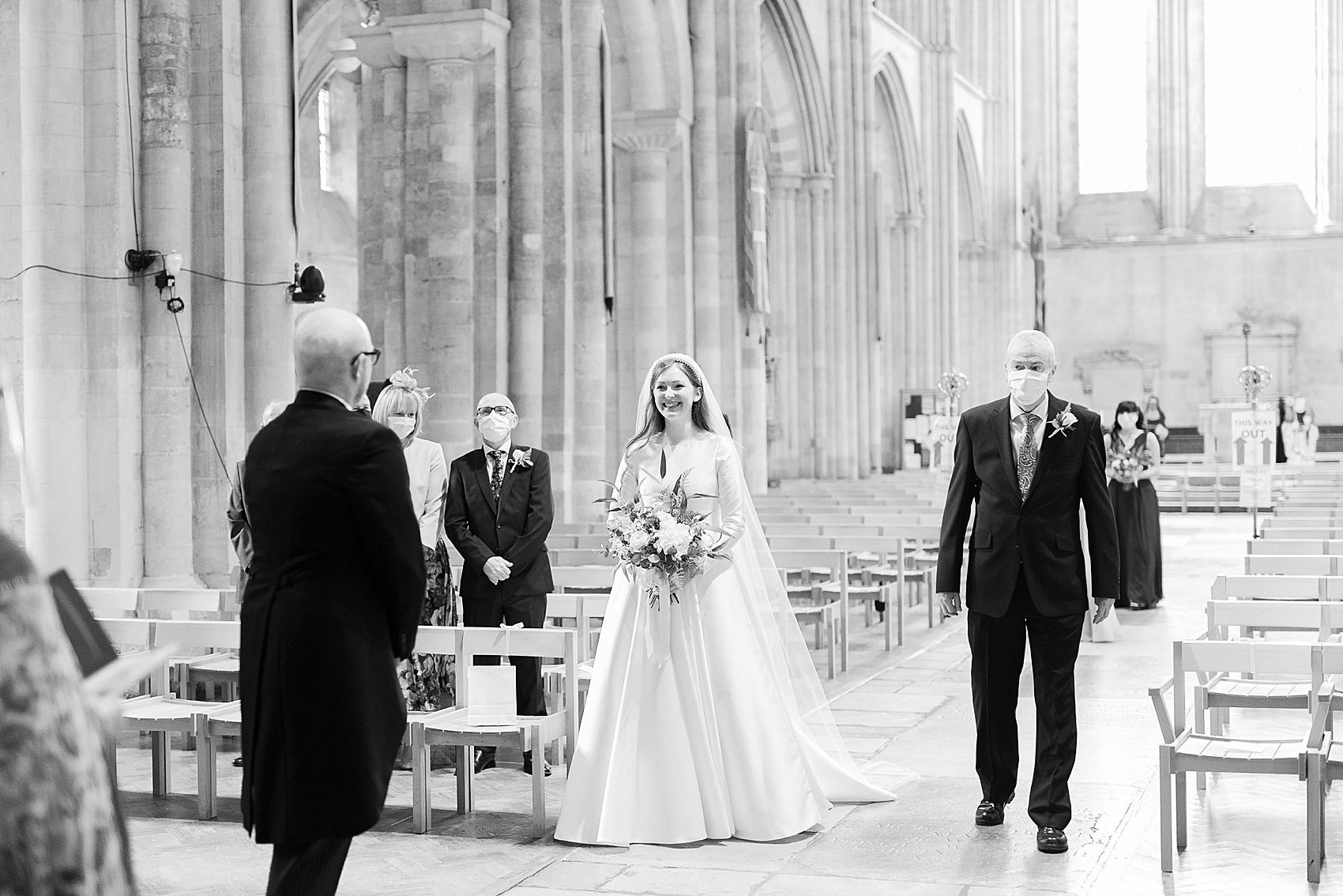 "Even the dress fitting appointments were different, Lucy and the dressmaker had to wear masks, Lucy had to call her Mum on FaceTime instead of her being there in person. A lot more was done virtually."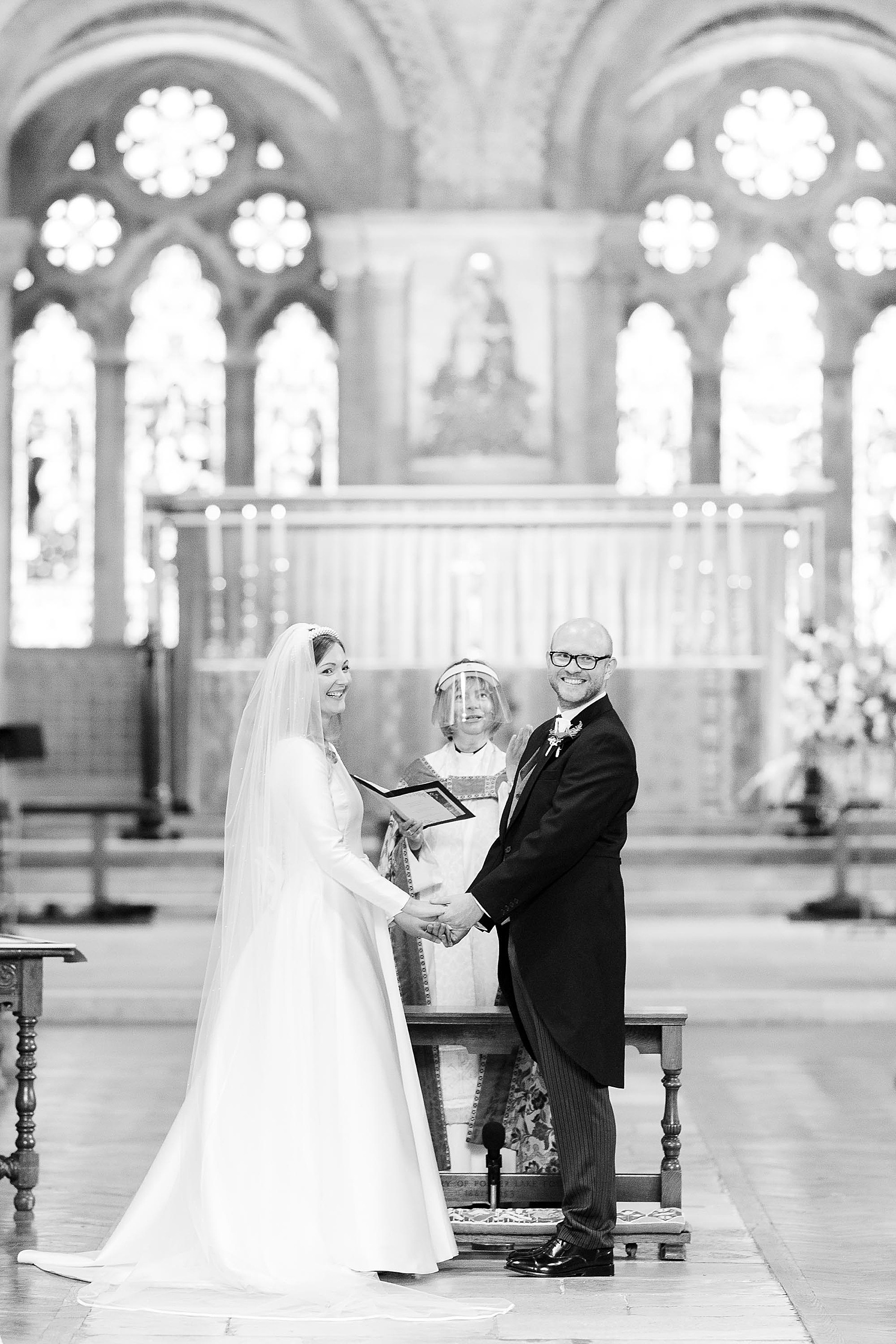 "One of the best parts was that the Abbey had the facility to livestream the service, so even though the vast majority of our guests weren't able to attend in person, they were able to watch the stream online live or the recording afterwards, which was lovely."
"This meant that family and friends as far as the US & South Africa were able to watch. We have subsequently been sent photos of family and friends that dressed up as if they were attending in person, enjoying the livestream from their sofas instead!"
"If you plan to go ahead with your wedding with smaller numbers, plan everything in meticulous detail but be flexible and allow for change within that – have a Plan B, C & D. And prepare yourself for those scenarios – don't have your heart set on things that might change (e.g. date)."
"You'll still be getting married, even if it wasn't as you'd originally planned/imagined, but the day itself will be perfect! In the end, the most important thing is that you are getting married. You can always have a big party later down the road if that's important to you."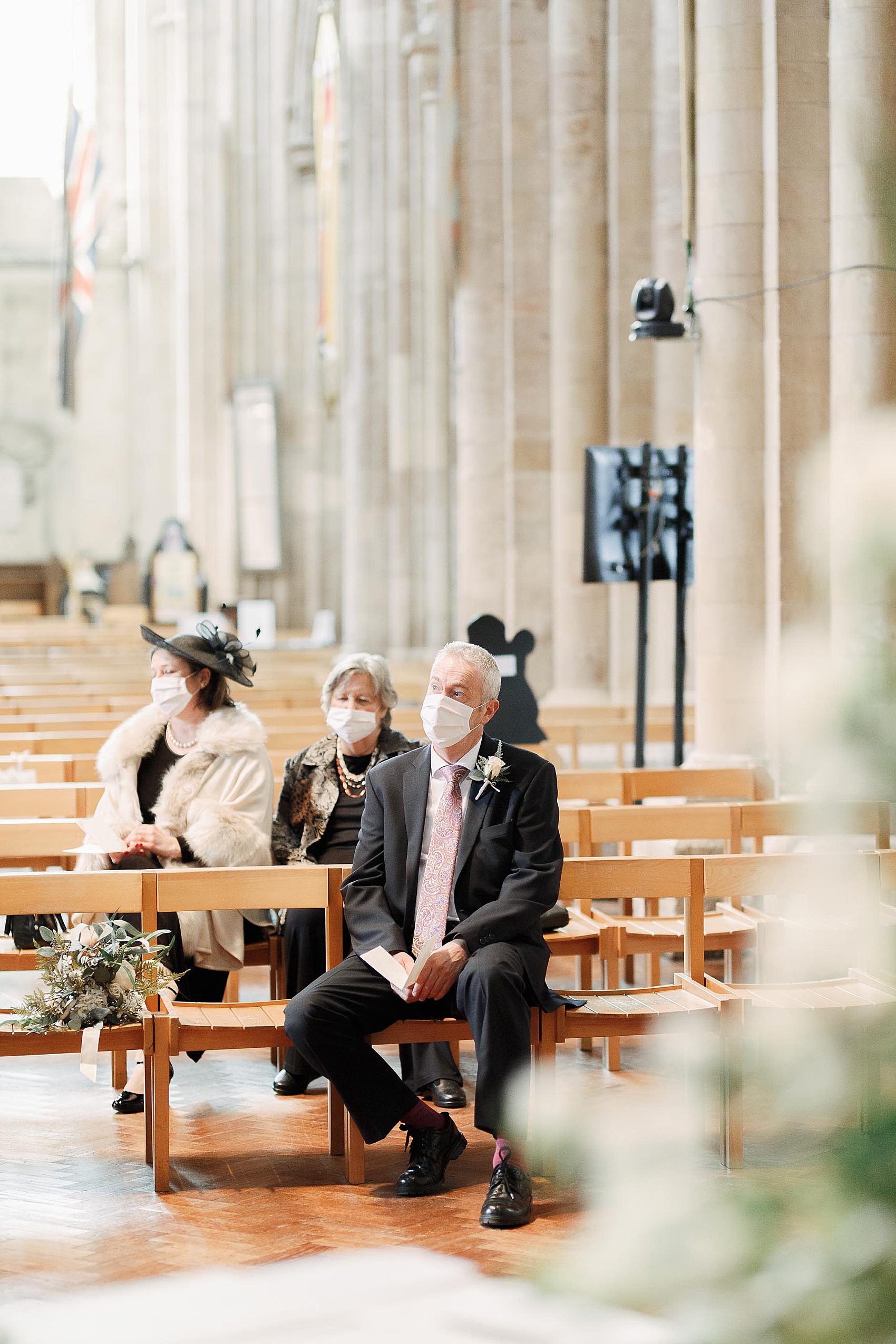 "If you've had to cancel/postpone, it's not the end of the world – you'll still have your dream wedding. Whilst the uncertainty can be unsettling, I think it's a comfort knowing that you will still be getting married, at some point. But always prioritise your mental health."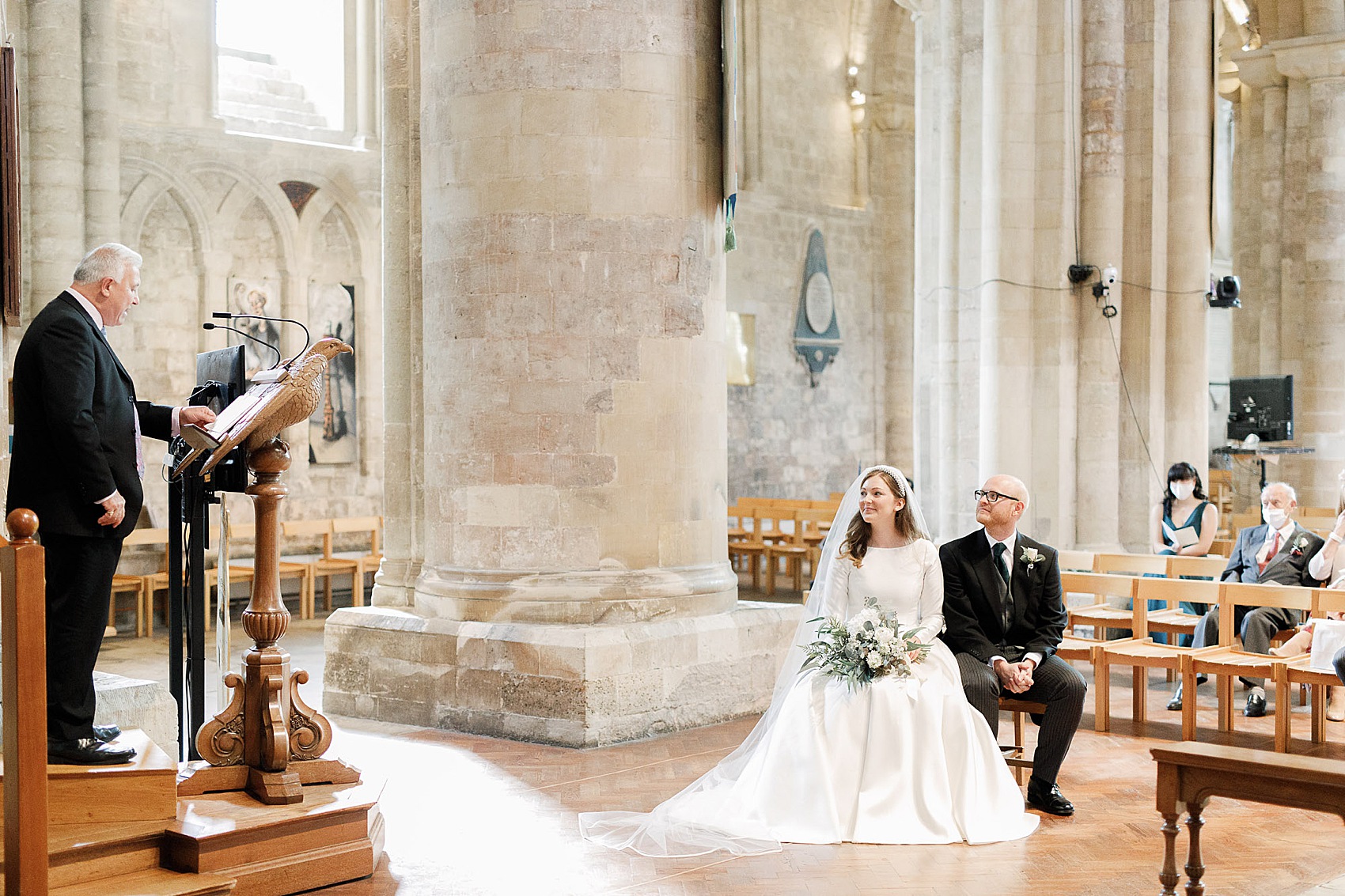 "If the uncertainty is something you're struggling with, talk about that and put multiple plans in place so that if one plan doesn't happen, you still have the others you can fall back on. This will minimise uncertainty."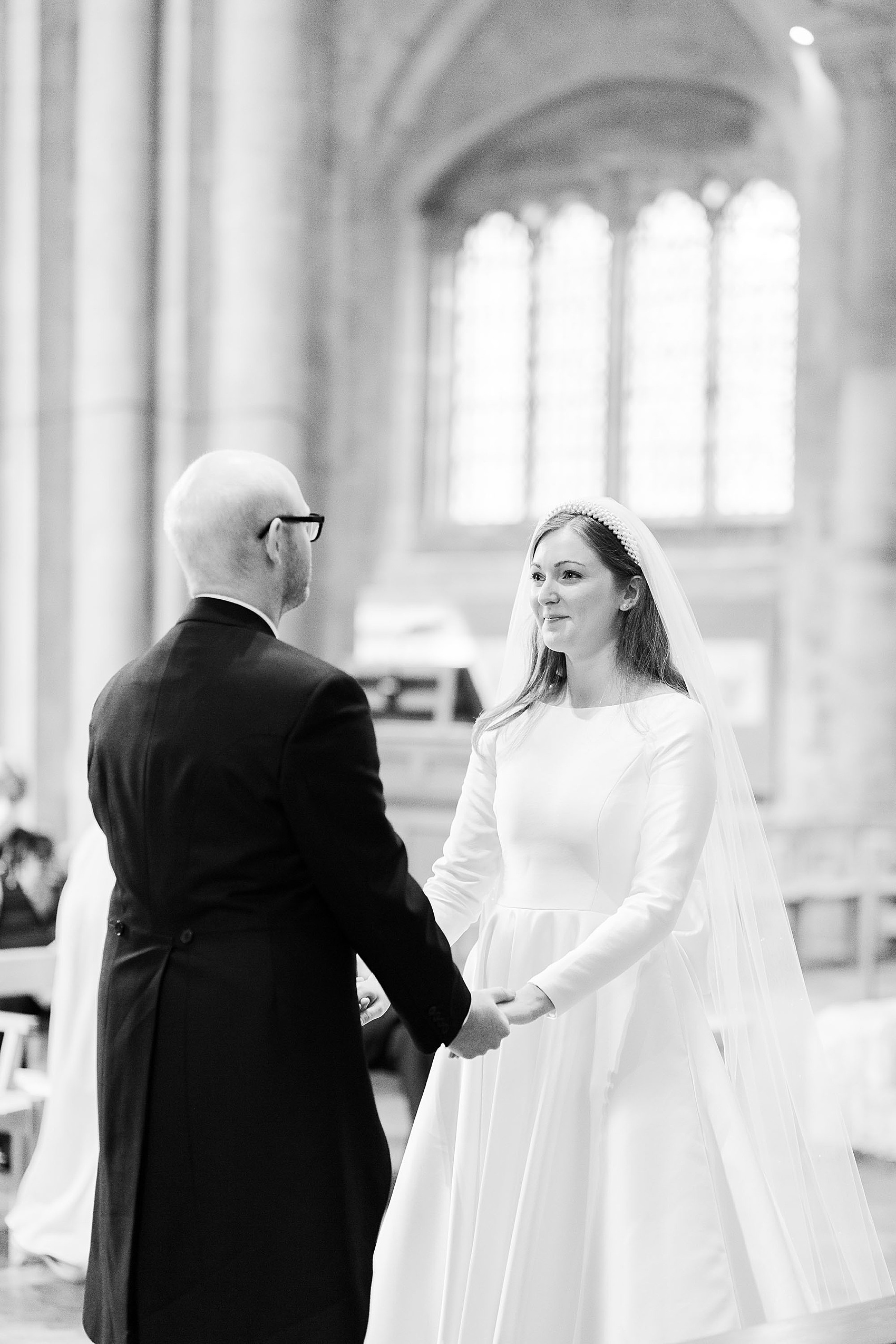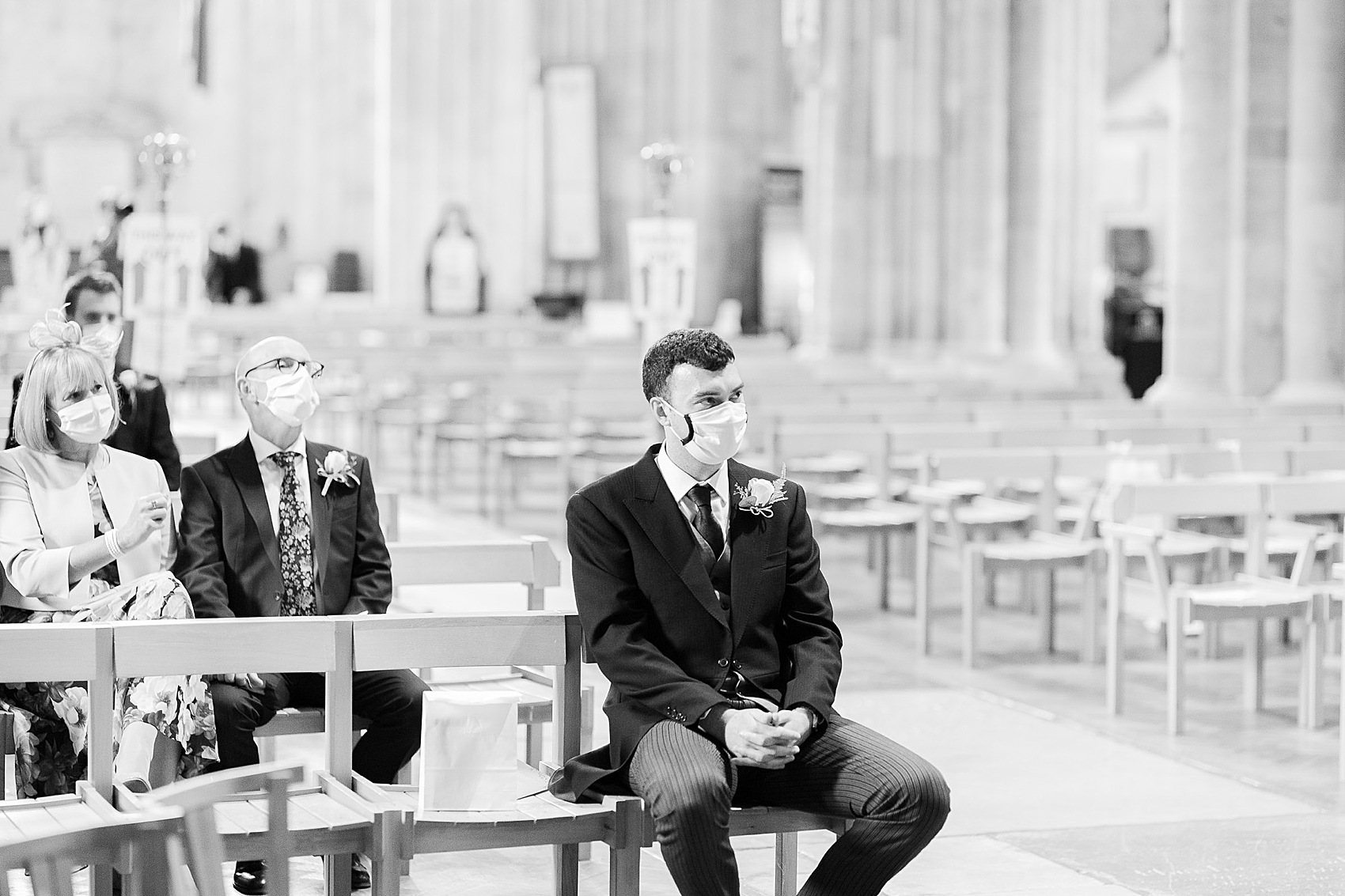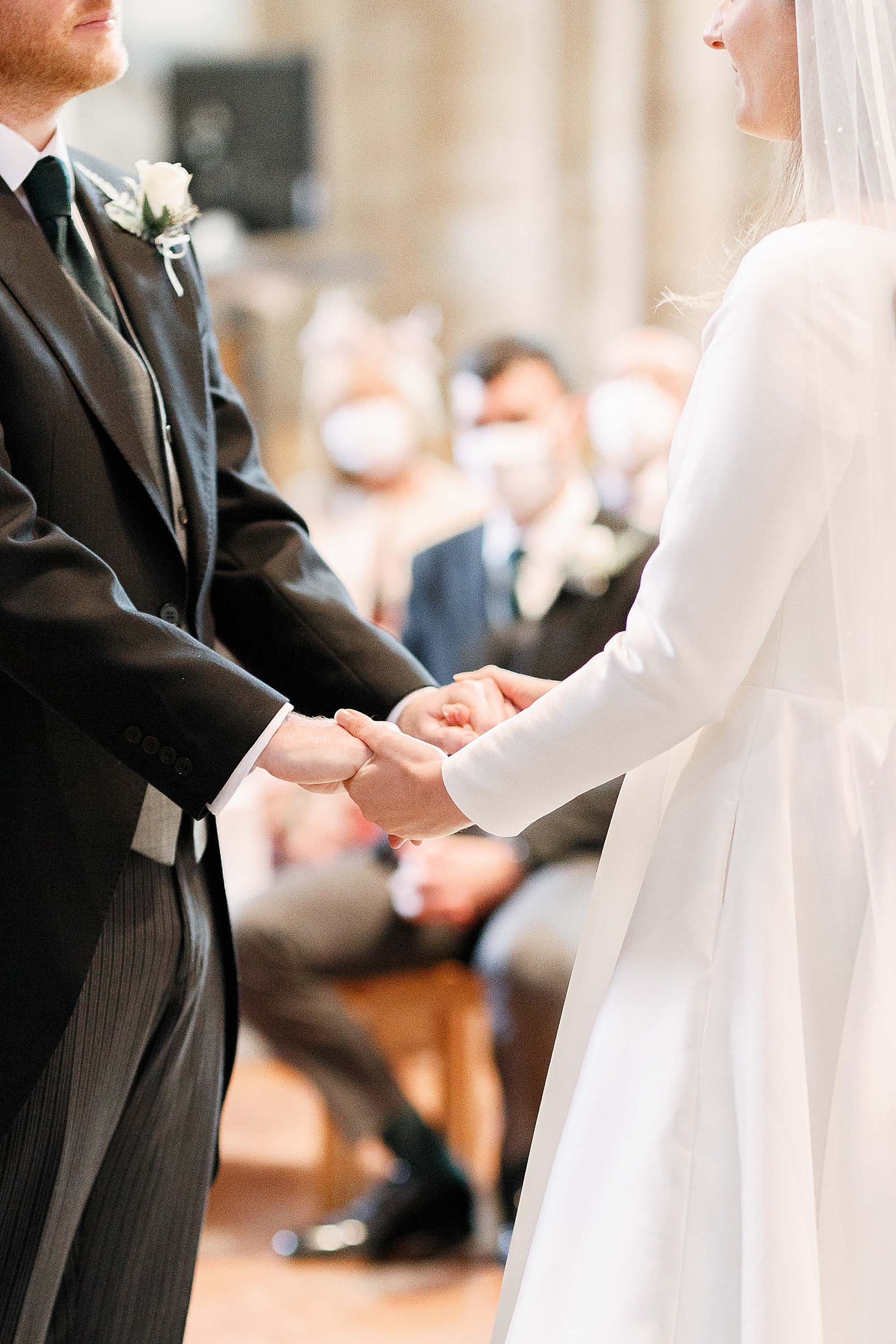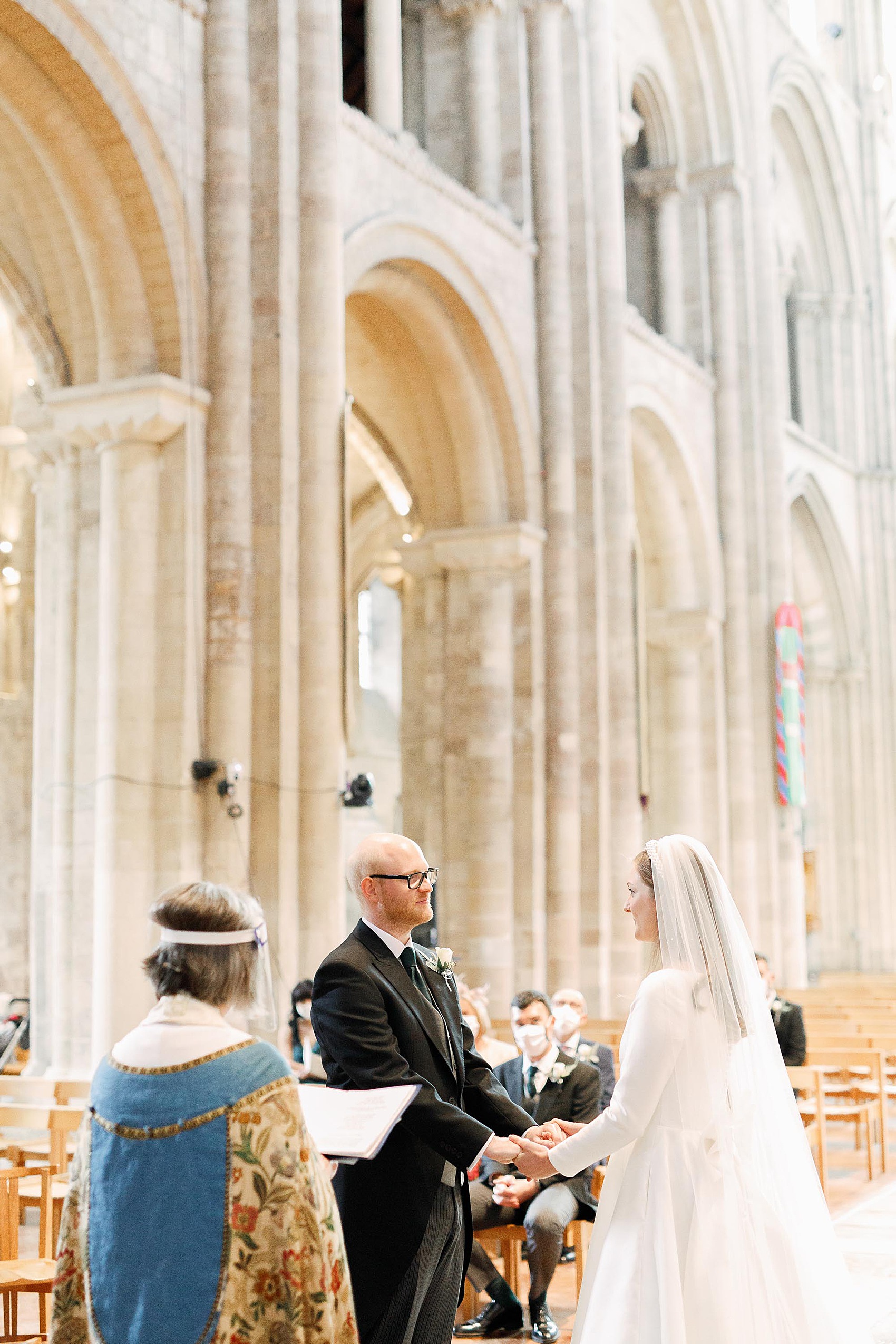 Catherine & Andy from White Stag Weddings photographed this beautiful day.
"We chose them for their  beautiful, soft and classic style of photography. They were just amazing! We wholeheartedly recommend them to others. Their style is timeless and they made us feel so comfortable and at ease on the day."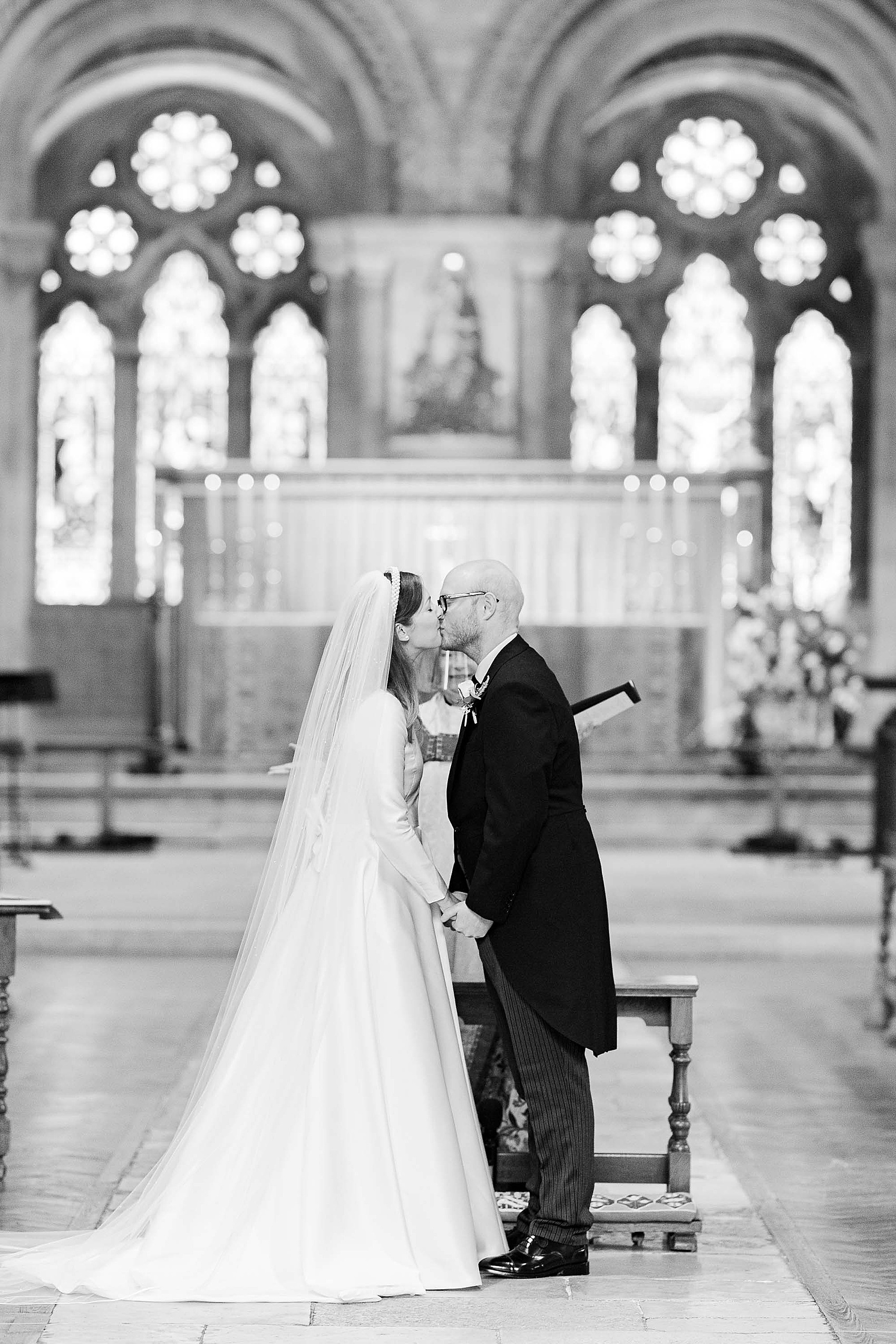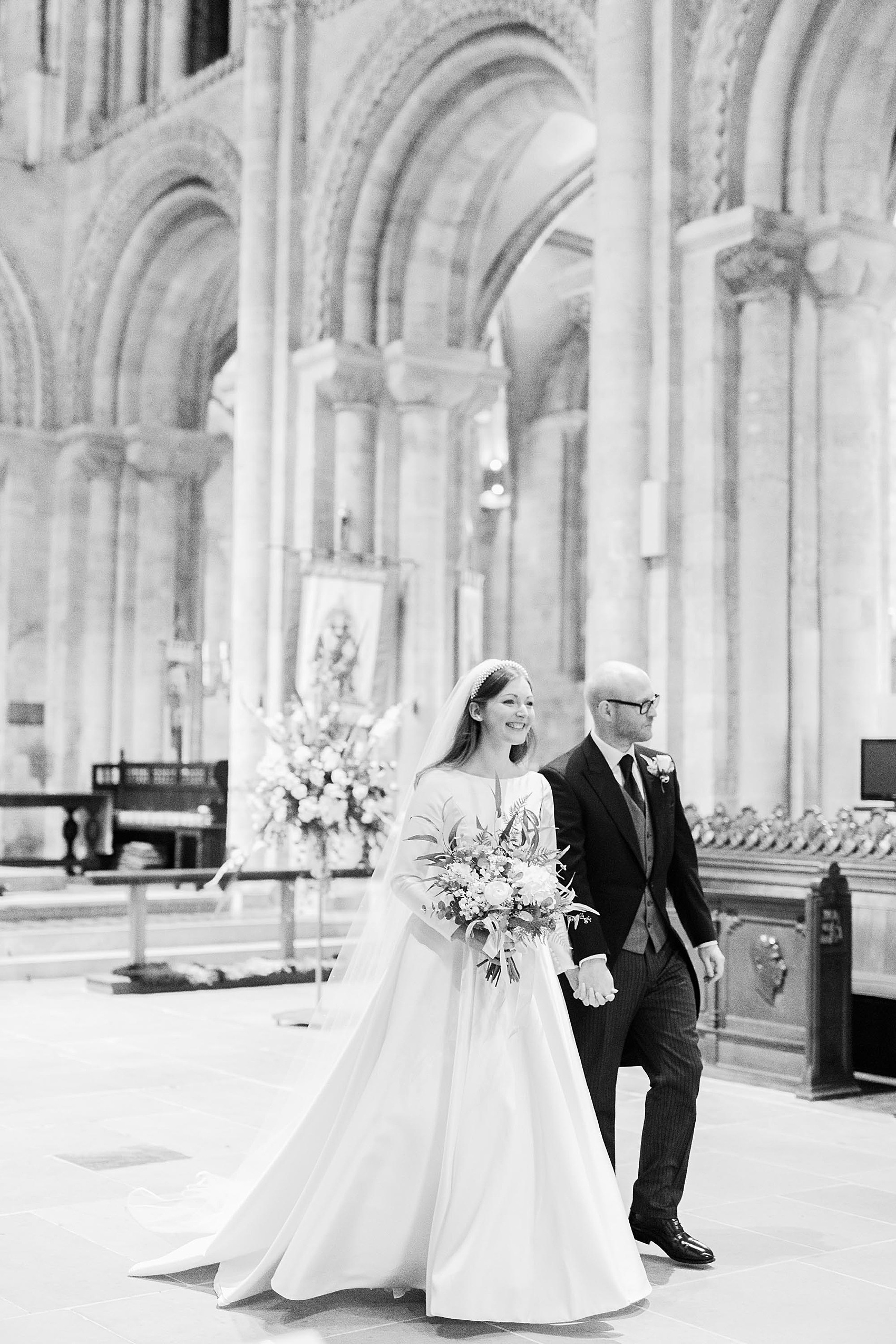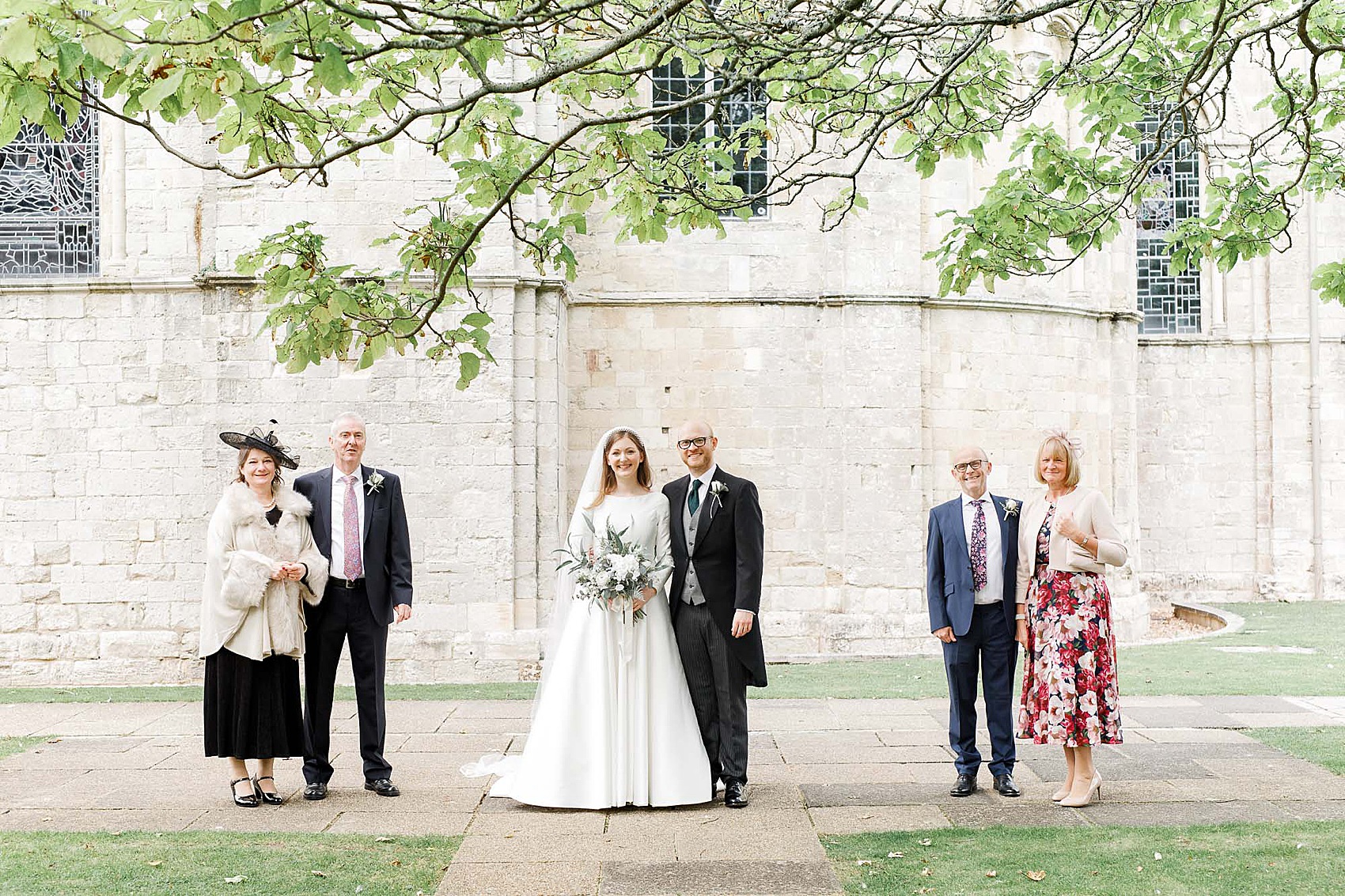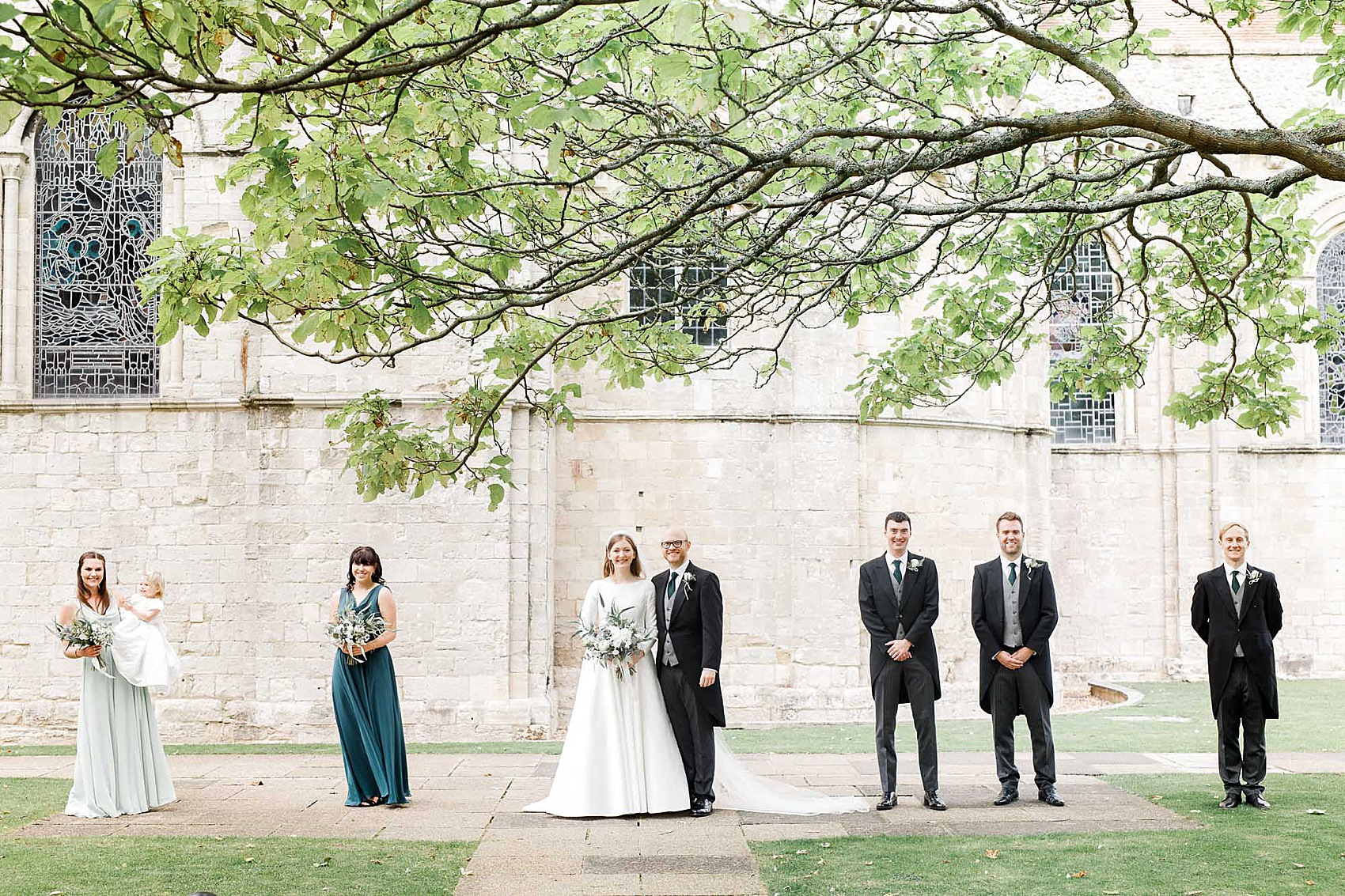 Lucy's bridesmaids wore dresses from our Little Book Wedding Directory members, the wonderful TH&TH. They also wore a floral Headband made by Victoria at  Are You Fleur Real.
TH&TH Bridesmaids

+ Follow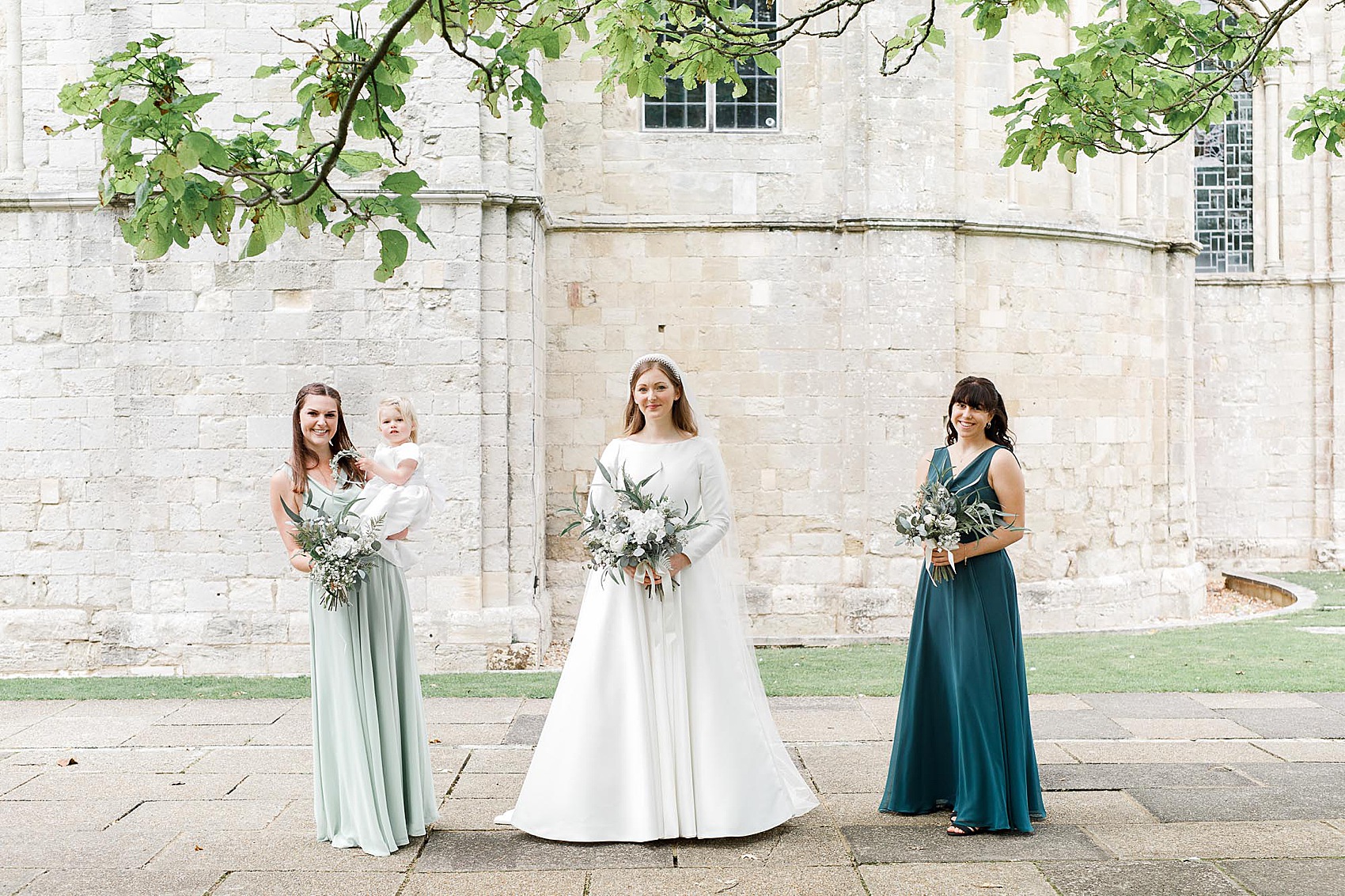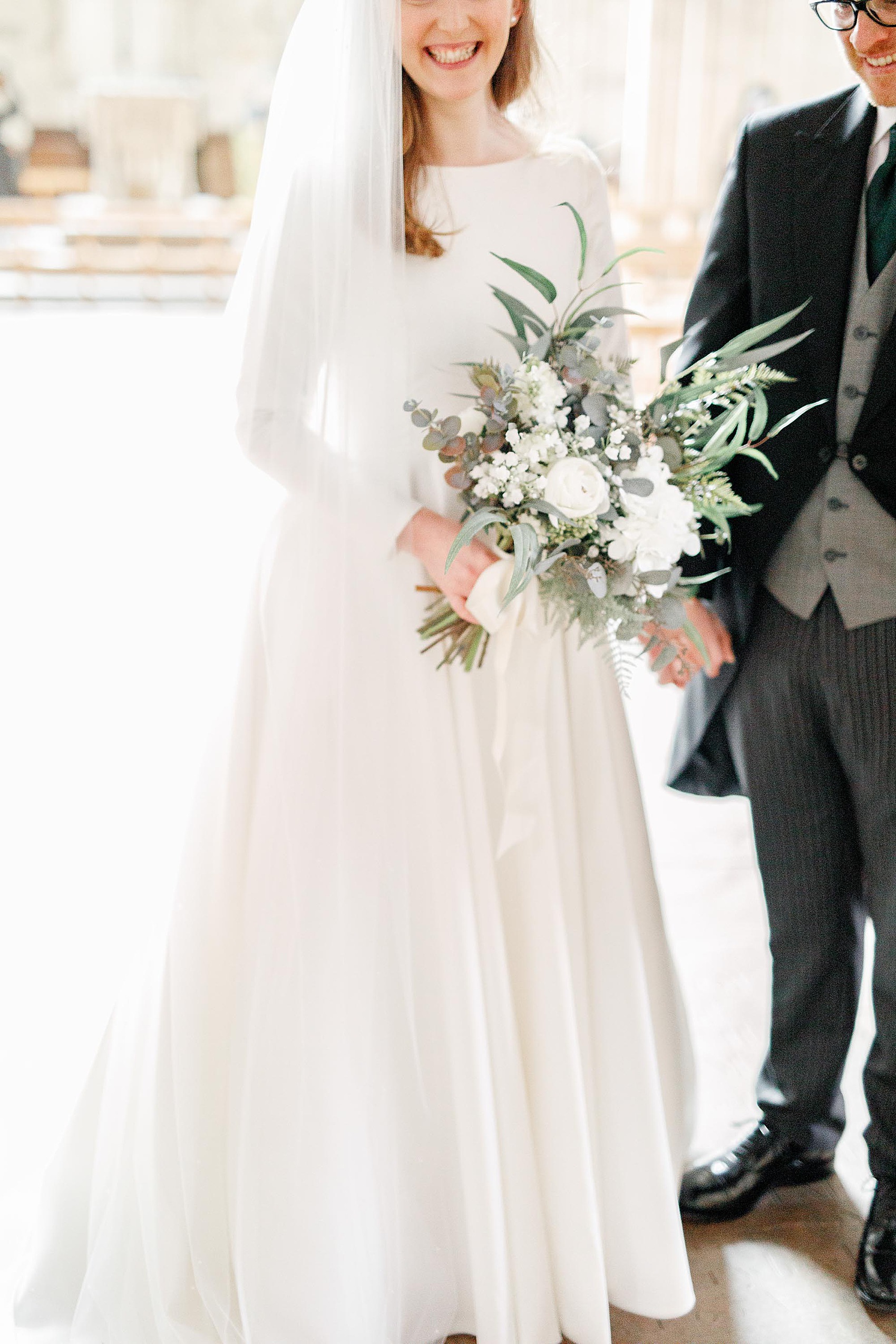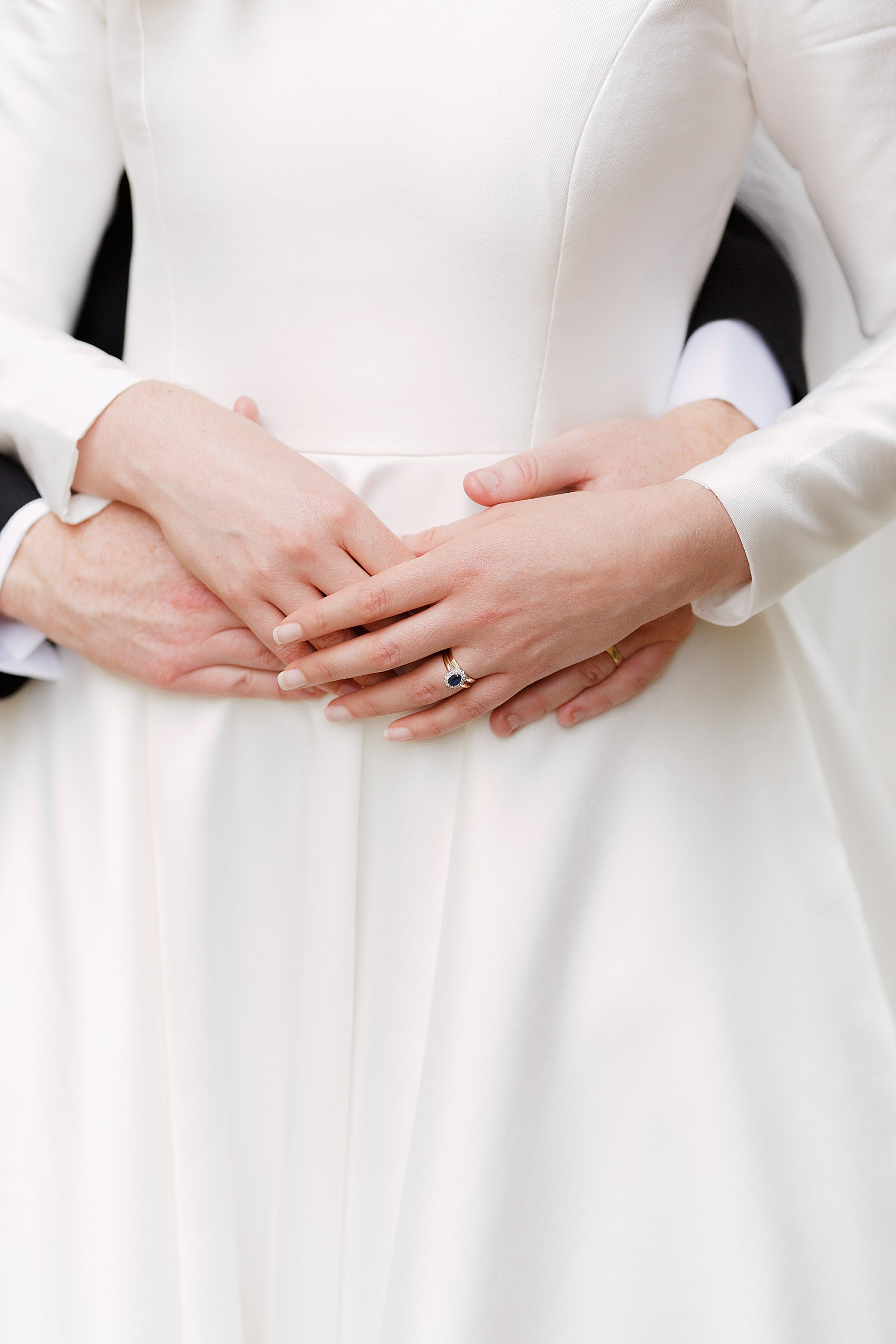 Lucy's dress was designed by Leesa Miller at Millie Couture Bridal.
"The whole experience of having my dress made was just magical and so exciting! Leesa was amazing – nothing was too much trouble and she really worked with me to make sure the dress achieved my vision. I would absolutely recommend Leesa."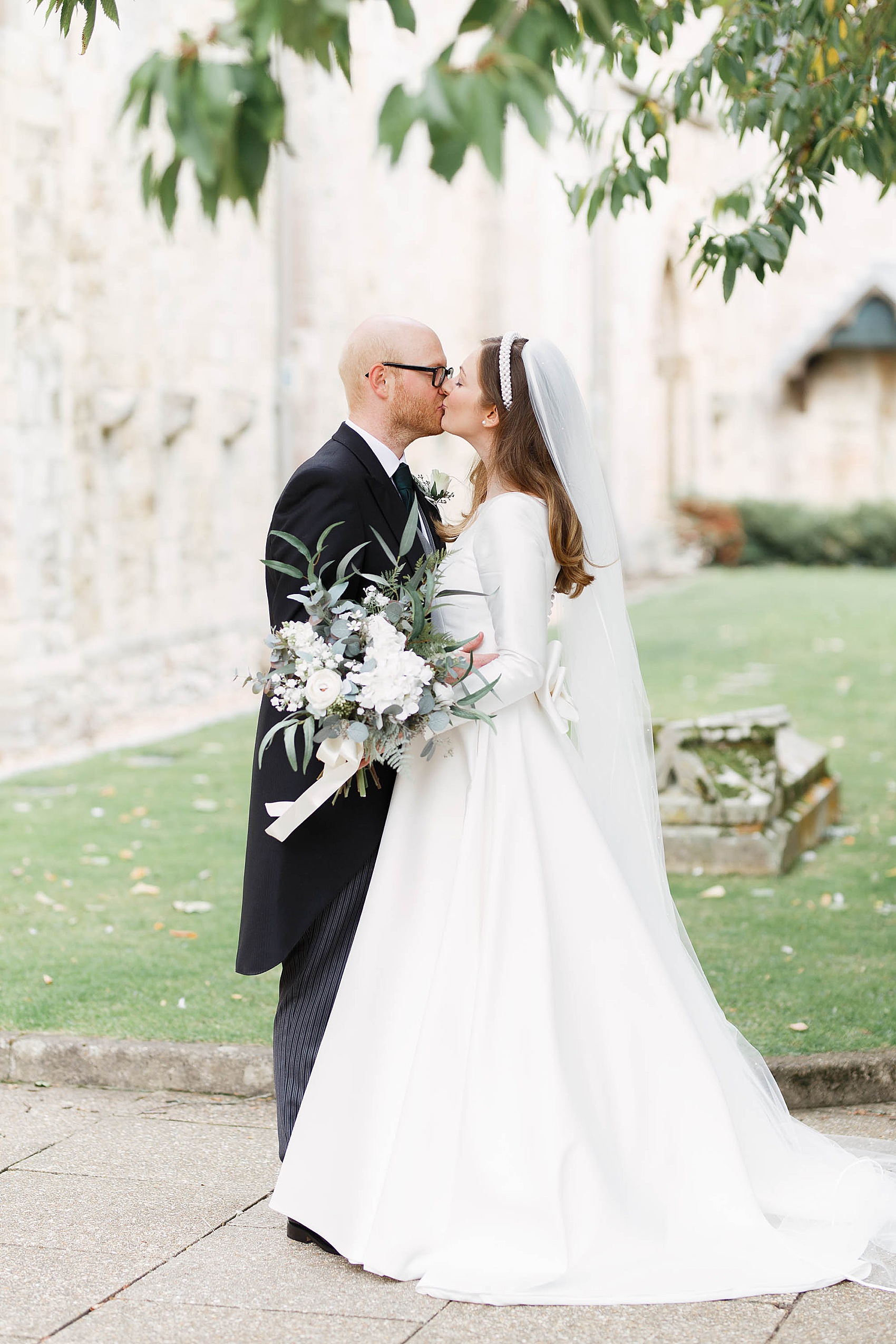 "I had an idea of what style of dress I wanted, but I couldn't find any ready-designed dresses that matched that style! So I went bespoke! I knew I wanted long sleeves and a boat-neck – I wanted it to feel 100% me and this was the perfect way to do that. I loved the little details to the dress too like the bow on the back and the pockets."
"My Grandmother sewed my late Grandfather's shirt button into the lining of my dress as my something old."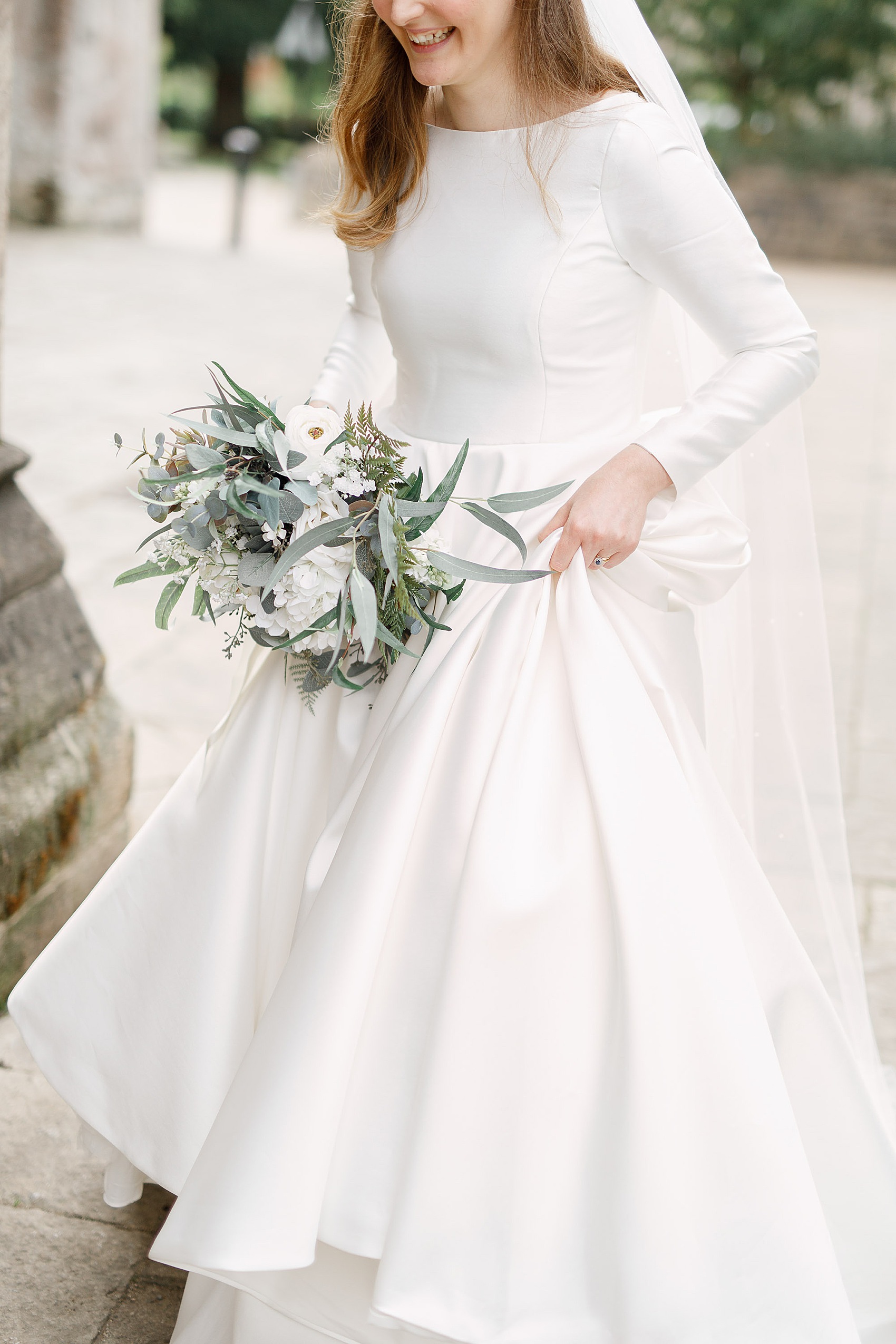 Lucy's veil was from Romsey Bridal. It was scattered with delicate little pearls to match her headpiece and earrings.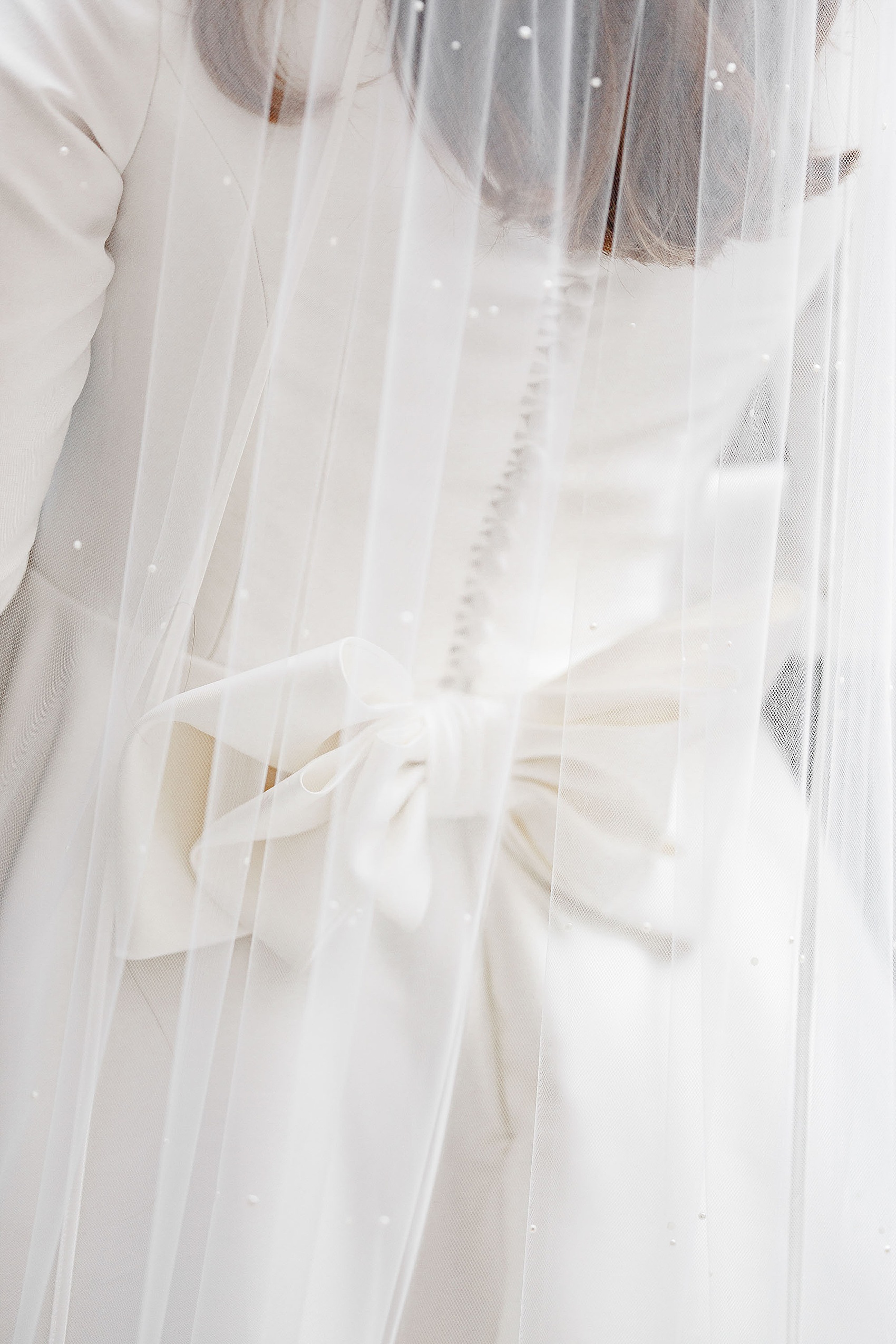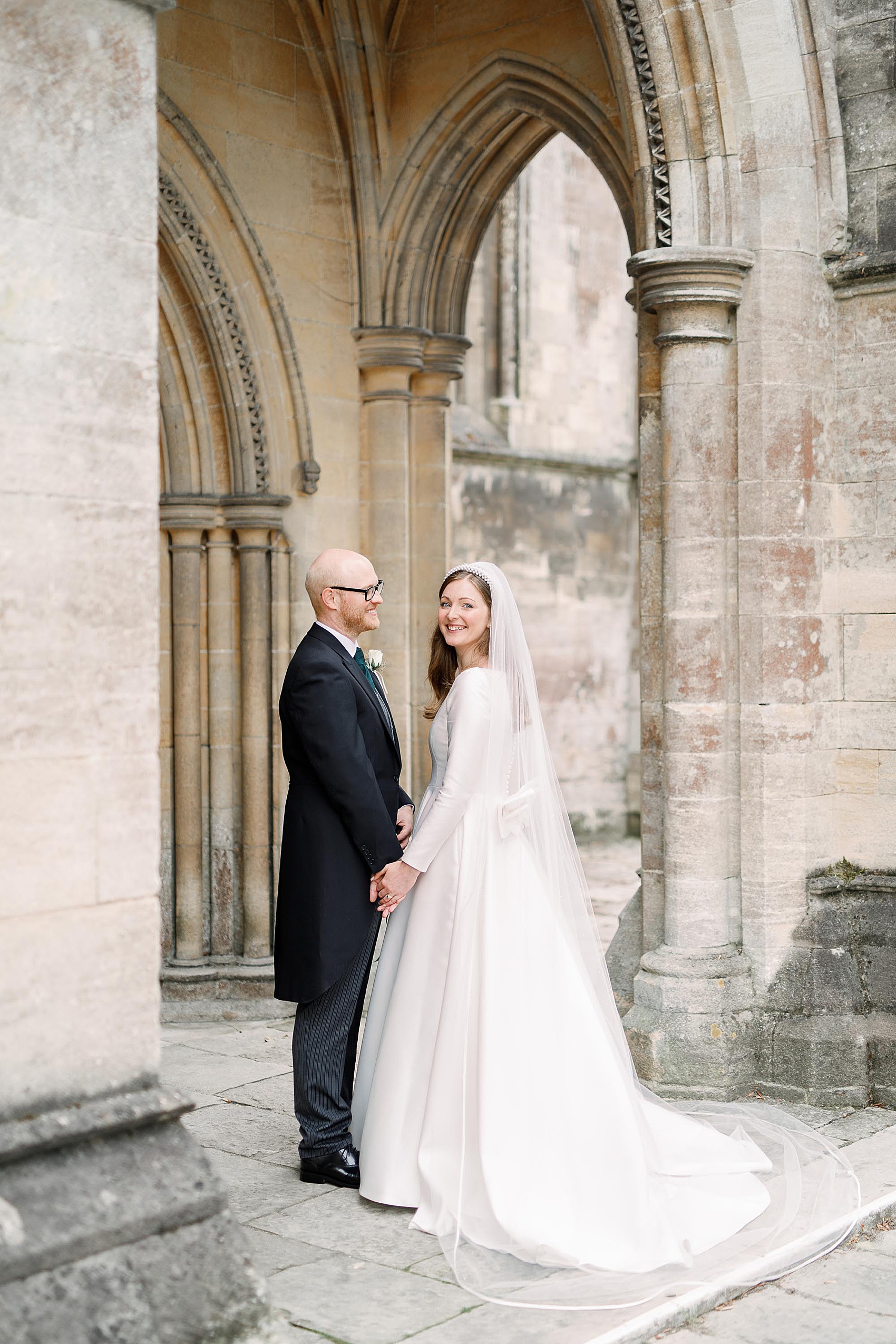 "My wonderful florist, Victoria at Are you Fleur Real, was amazing! She creates faux floral displays and was just brilliant. The flowers look so authentic and people didn't realise they were faux until I told them! And the bonus is that me and my bridesmaids get to keep our bouquets forever."
"I decided to go with faux flowers so that if our wedding date got moved because of Covid, we wouldn't need to worry about the logistics of rearranging real flowers – this way, I was able to have them ready to go at home without them dying."
"I also loved the idea of being able to keep them forever and have them displayed at home. I was nervous about faux flowers at first as I wasn't sure of the quality, but I found Victoria on Instagram and was just blown away by her creations. We highly recommend any other Covid brides to do this – completely takes the stress out of the flowers!"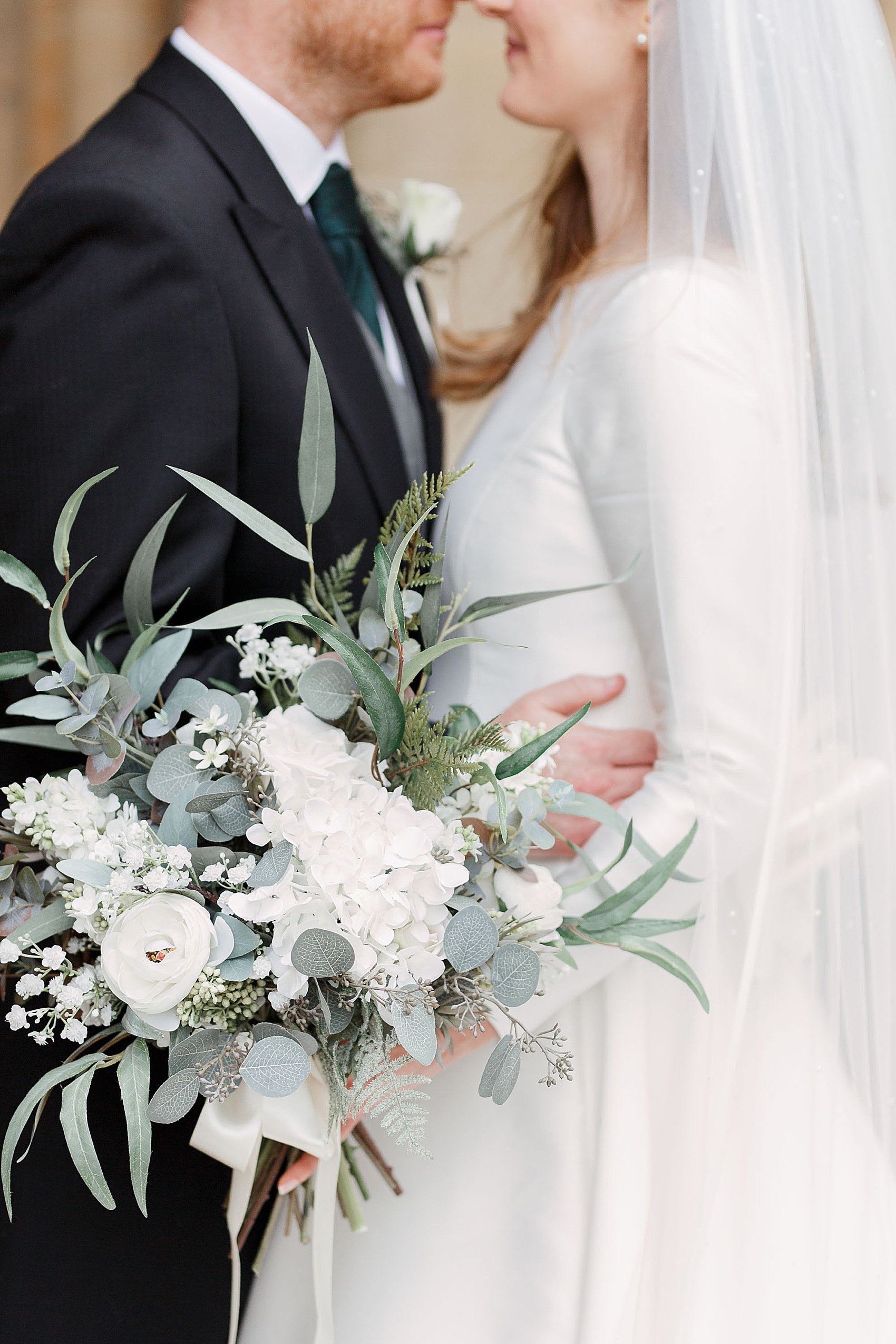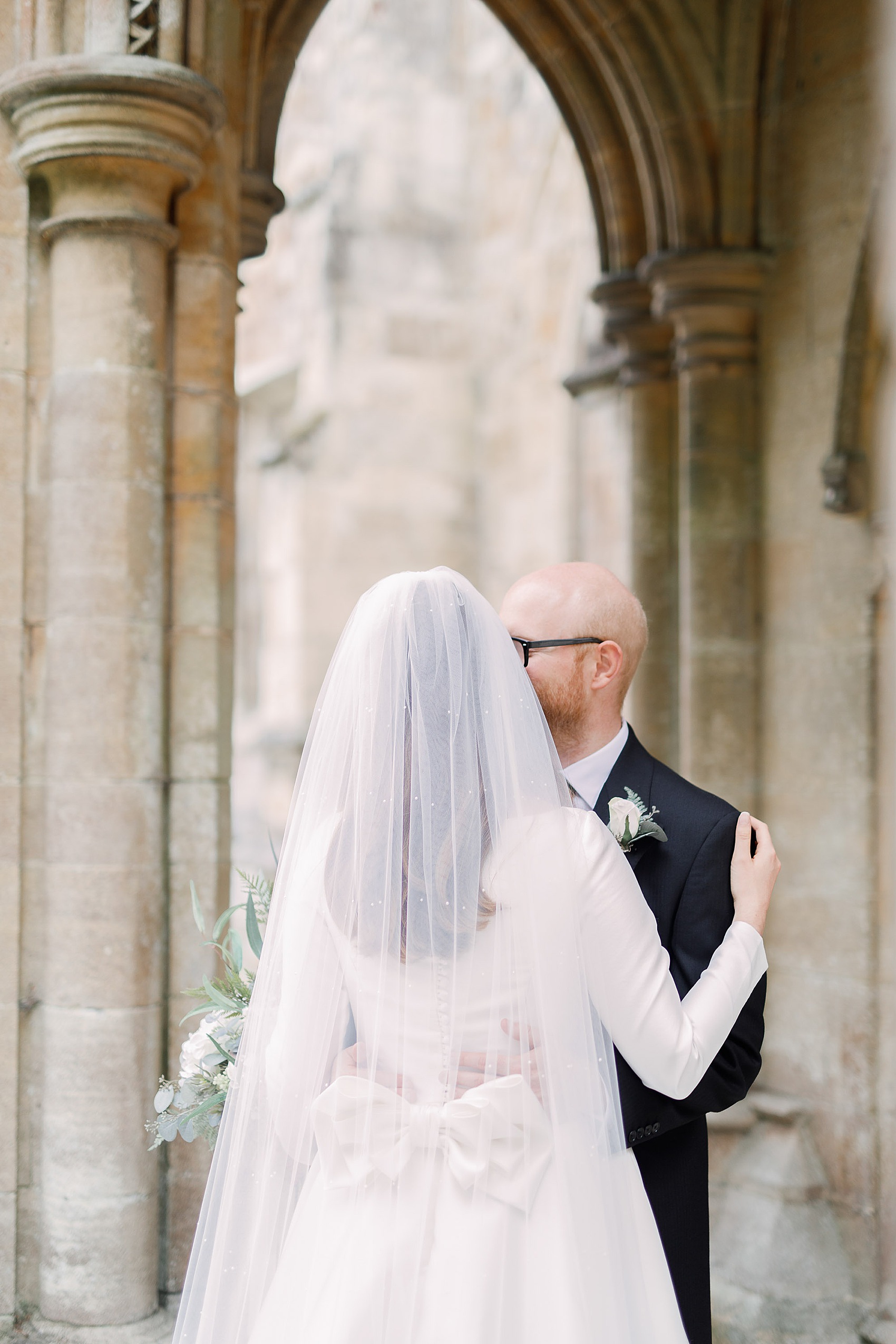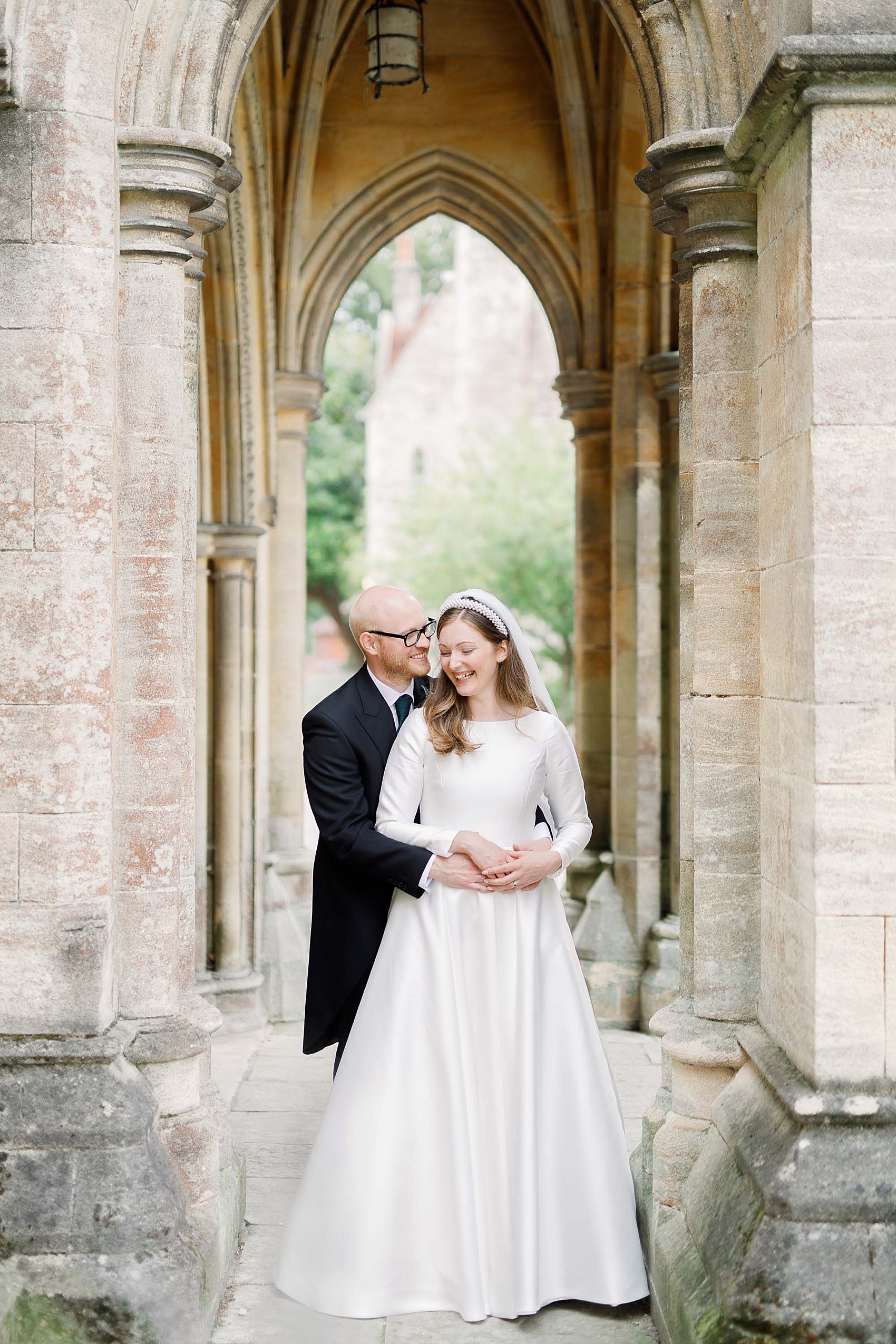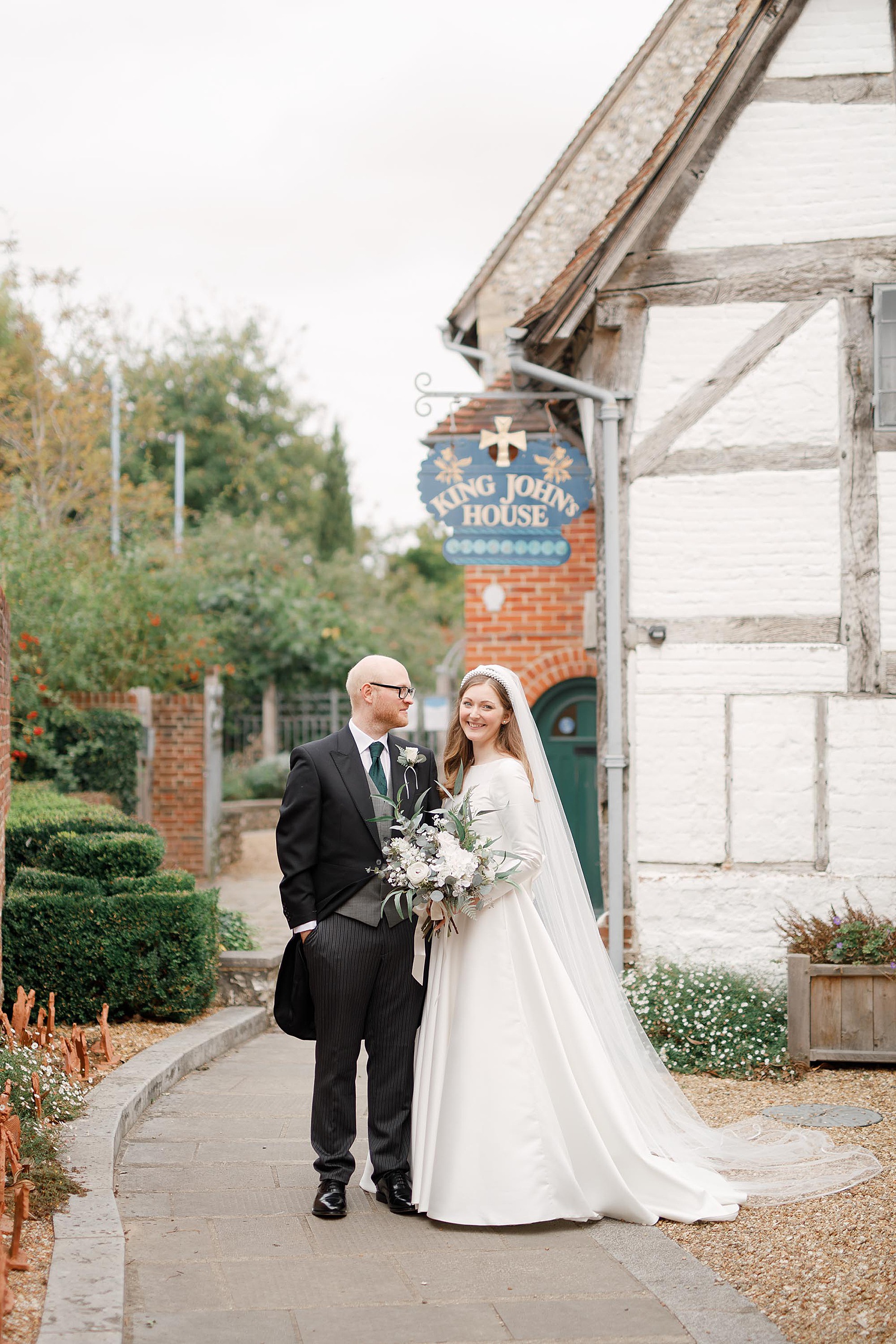 "Our reception was in the gardens of King John's House in Romsey and they were absolutely fabulous!! Mark Udall who is the manager there looked after everything and made sure that we didn't have to worry about a single thing on the day. He was so fantastic with the Covid security of the venue and he went above and beyond for us."
"He created the most beautiful and delicious afternoon tea in hampers for each table. He made it feel so relaxed and enjoyable and so much effort went into making it so. We also chose to have a no alcohol wedding – We don't really drink and we didn't feel it would add anything! It didn't take anything away from the day at all."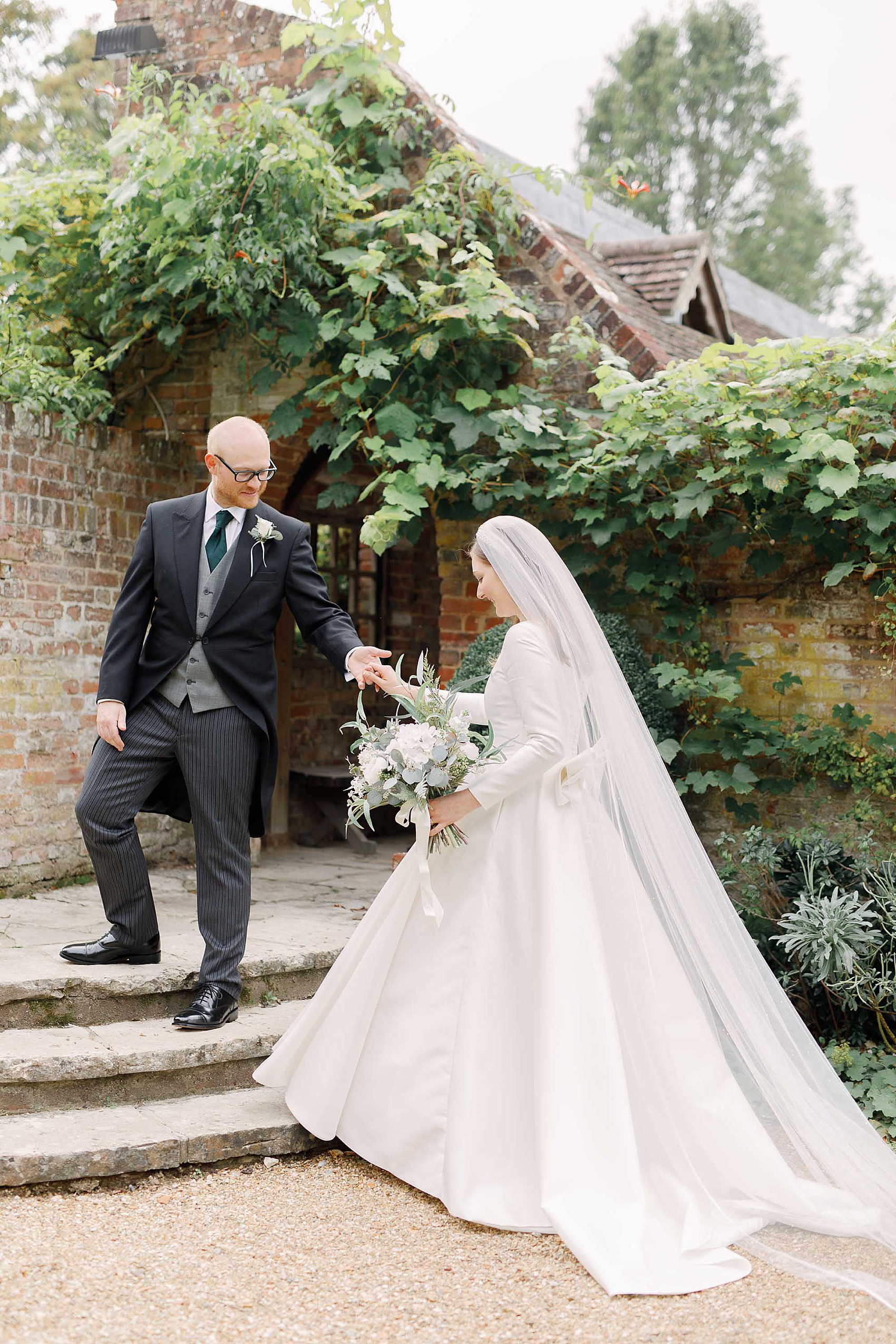 "King John's House is our favourite garden in Romsey and they were so wonderful regarding being Covid secure. We actually spoke with a few local hotels but none of them seemed to take Covid as seriously as King John's House – it's the only place that we felt we'd be in safe hands."
"We got engaged in February 2020, in Bucklers Hard in the New Forest. We stayed at one of our favourite hotels (The Master Builder) for a long weekend. Dan had recently been to his parents, in Kent, to collect his maternal grandmother's engagement ring."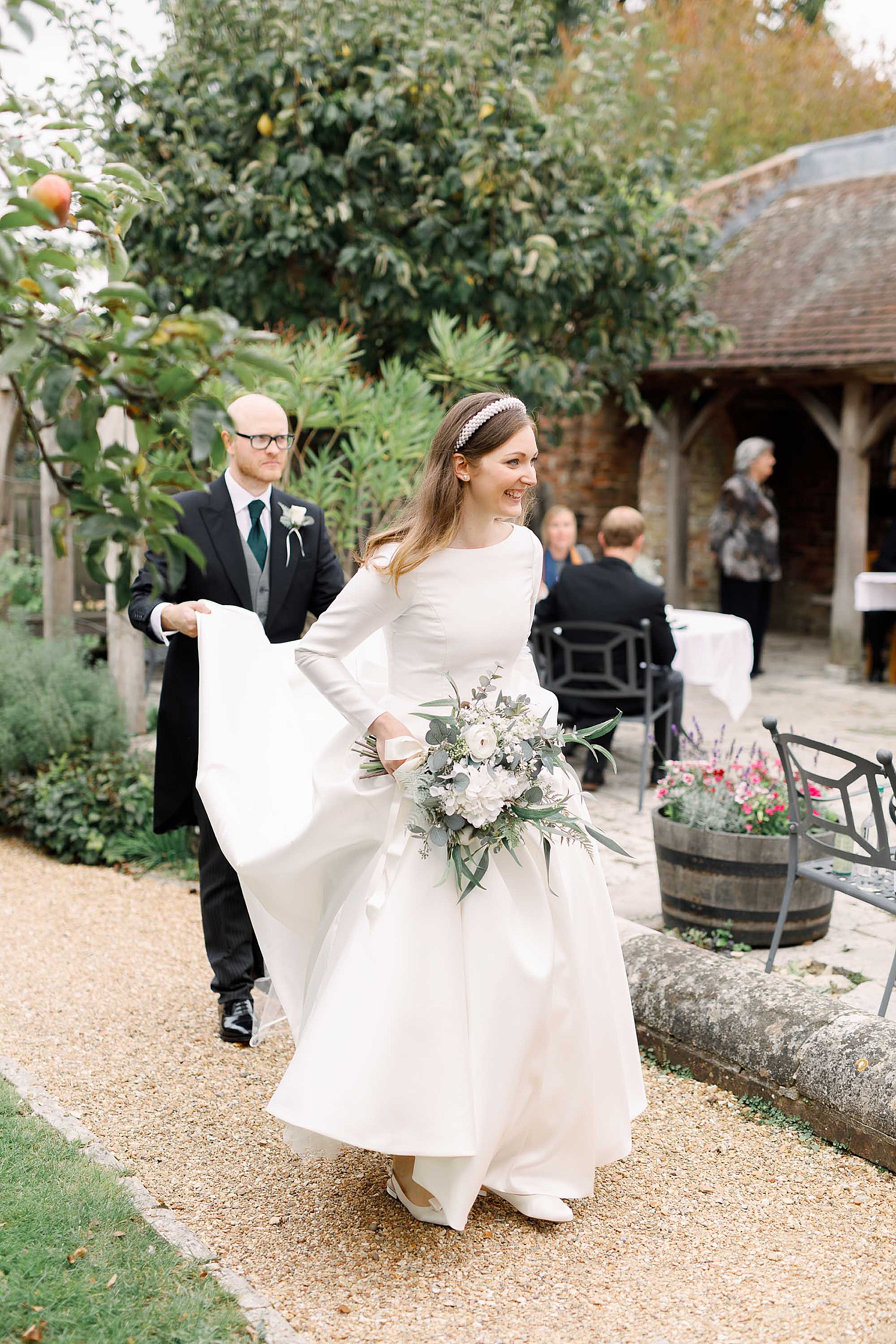 Reflecting on their day the couple recall their favourite moments…
"My favourite part was walking back down the aisle with Dan, both the happiness of now being married and also the sheer beauty of Romsey Abbey was quite breathtaking. Dan's favourite part was turning around to see me walking down the aisle!"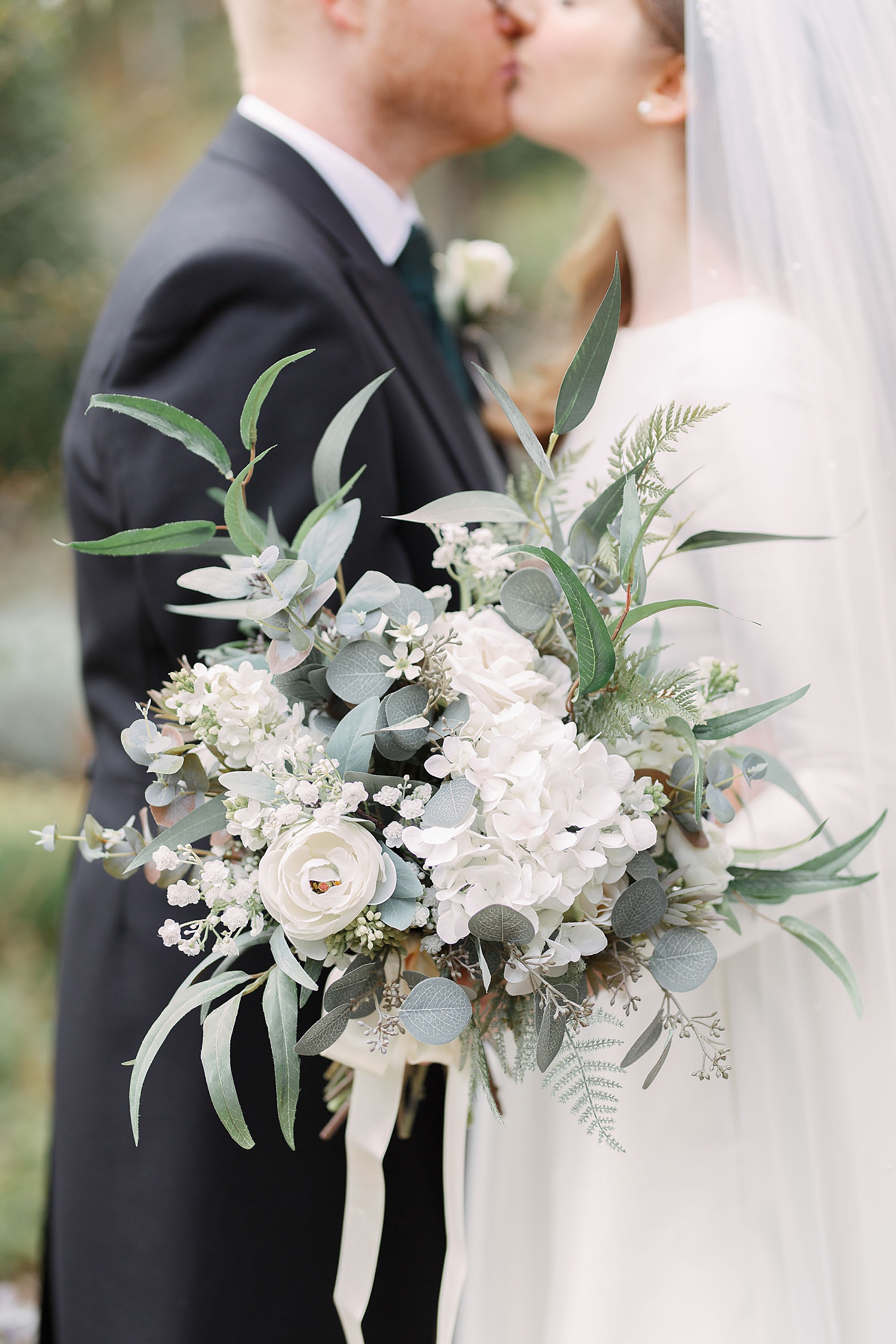 "Well, we both love cheese! And to keep it Covid secure, we had our own little tiered cake from The Fine Cheese Co. Well, the four tiers took us a few weeks to get through!) and our guests each had a singular mini cheese for each table."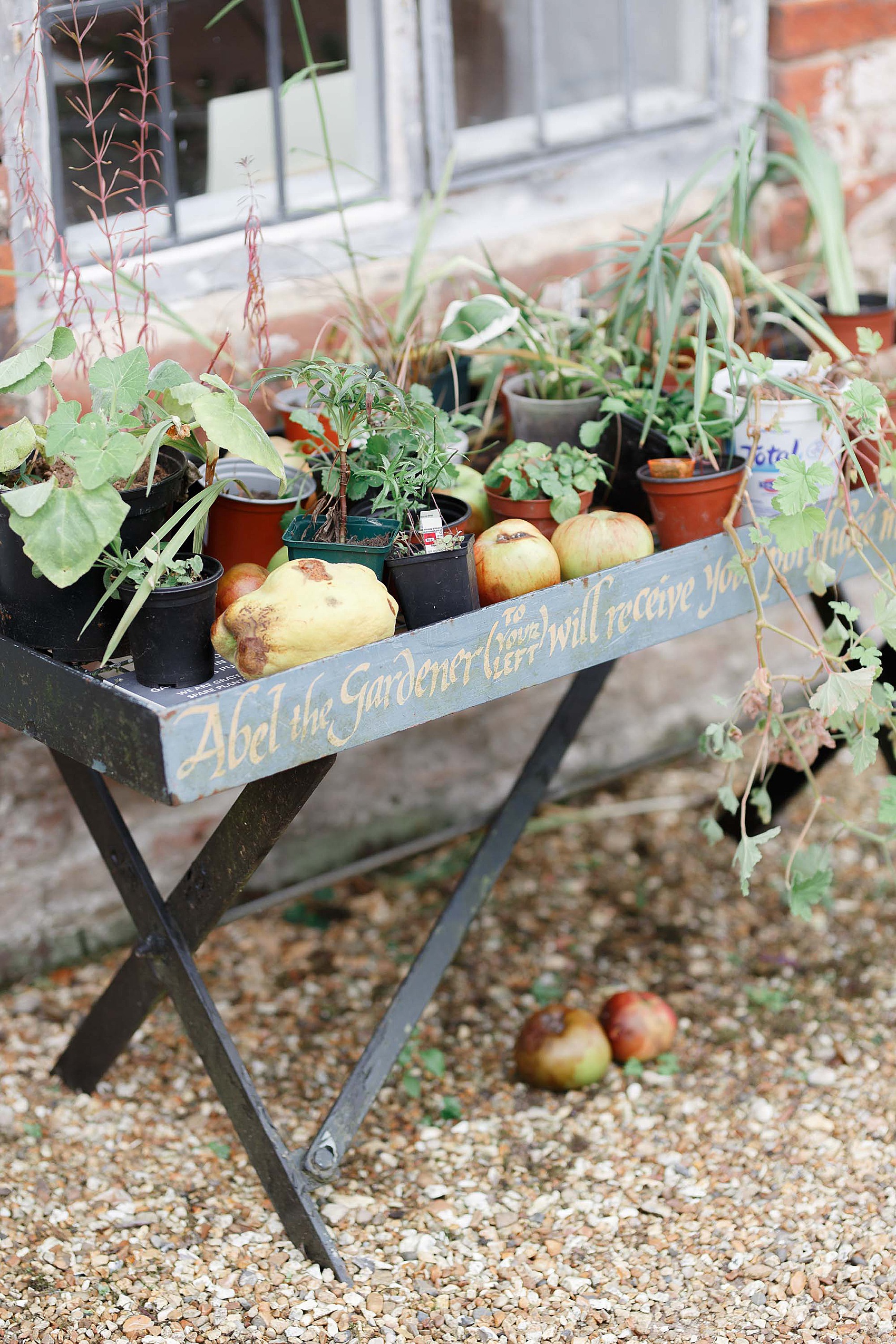 "The centrepieces were herbs which each bubble could take with them as a favour, and the hampers that were used for the food were favours for them each to take away. Plus any left over food!"
"We also supplied each guest with a paper 'party' bag that had White Company hand gel and a spare mask to add a little fun to the practicality of the Covid rituals.
"We kept the decor simple. At the reception, we had herbs as centrepieces so that people could take them home to plant. We actually got them from a garden centre 2 days before the wedding as we live in a small flat so wouldn't have been able to keep them alive for longer! Luckily they had the herbs we wanted. King John's Garden and Romsey Abbey are both stunning places in their own right so decor didn't need to be excessive."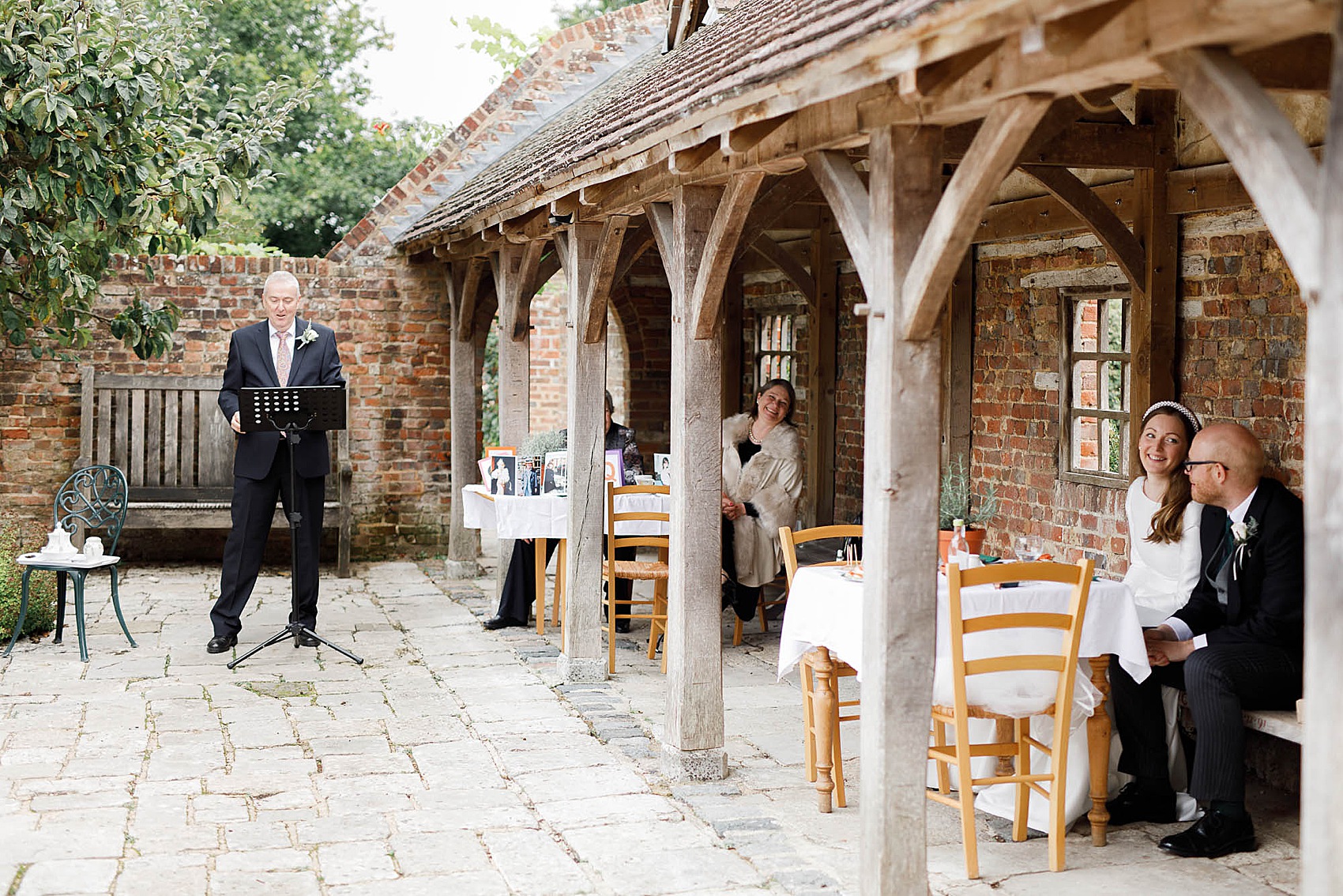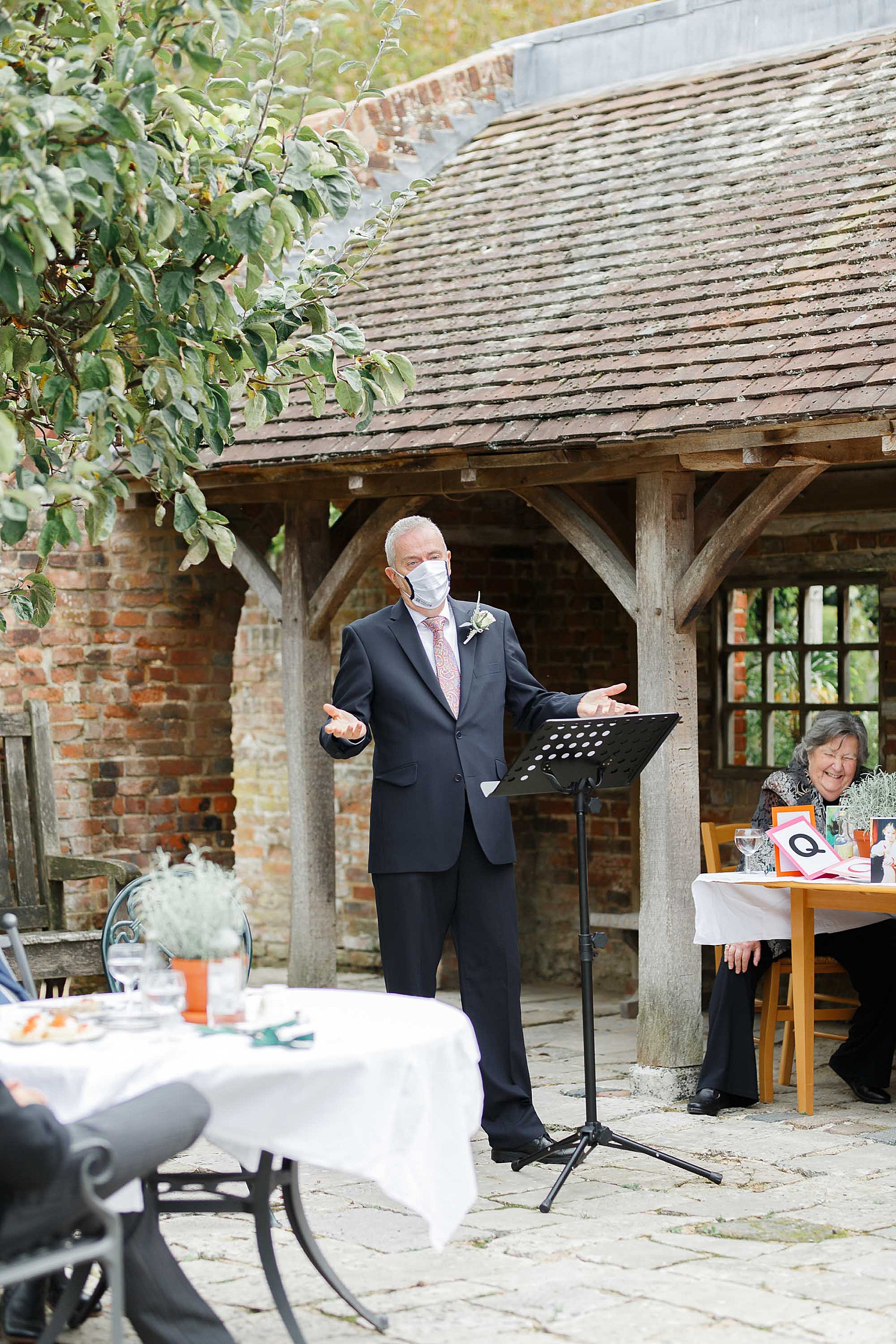 Words of Wedded Wisdom
"If you plan to go ahead with your wedding during Covid, plan everything in meticulous detail but be flexible and allow for change within that – have a Plan B, C & D. And prepare yourself for those alternative scenarios – don't have your heart set on things that might change (e.g. the date!)."
"You'll still be getting married, even if it wasn't as you'd originally planned/imagined, but the day itself will be perfect! In the end, the most important thing is that you are getting married and that's more important than any of the rest of it."
"We didn't have a first dance. The track would have been L.O.V.E by Nat King Cole, though."
"And I would have started getting ready earlier – I underestimated how long it would take me to do my own hair and makeup!"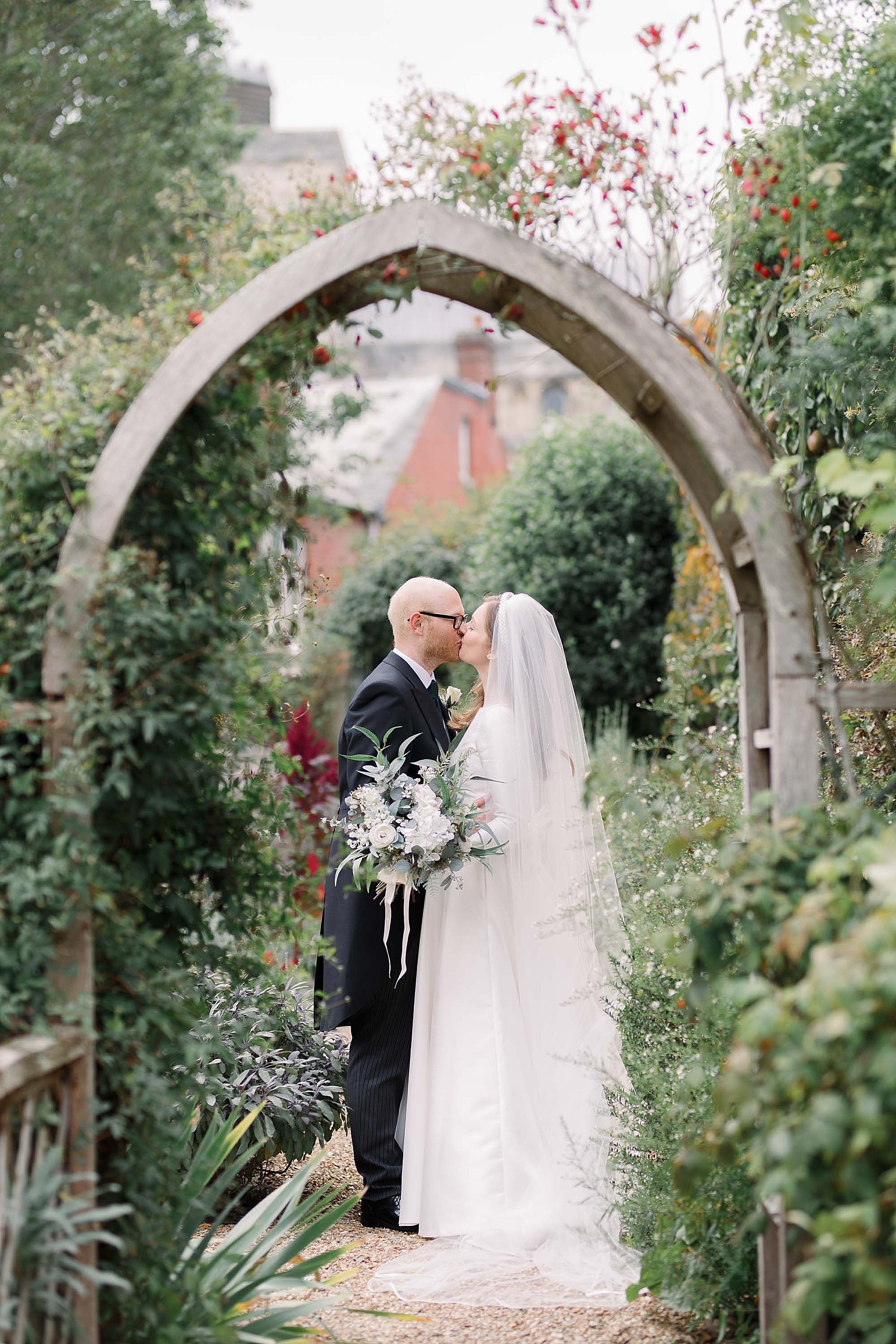 Oh my heart, I am so desperate for all you couples desperate to just have your wedding. Please stay hopeful, please hang on in there.
Lucy, Dan, thank you so much for sharing your beautiful day – what a pleasure and honour – huge congratulations to you both.
Love Annabel x