Dearest friends, if you haven't yet, please take 4 minutes of your time to view the new #WhatAboutWeddings campaign film, 'A Million Moments'.
The film has been viewed many thousands of times already since its launch yesterday morning – and the response has been overwhelming – it was even picked up by The Daily Mail earlier today.  It truly is the most stunning film celebrating the millions of moments we have lost this year with over 3/4 of all weddings being postponed.
And then once you've watched the film, I invite you to enjoy our latest, beautiful wedding, the nuptials of Diana and Liam, who got married on 12th October 2019 at Trinity Buoy Wharf, London's only lighthouse.
Andrea Hawkes Bridal

+ Follow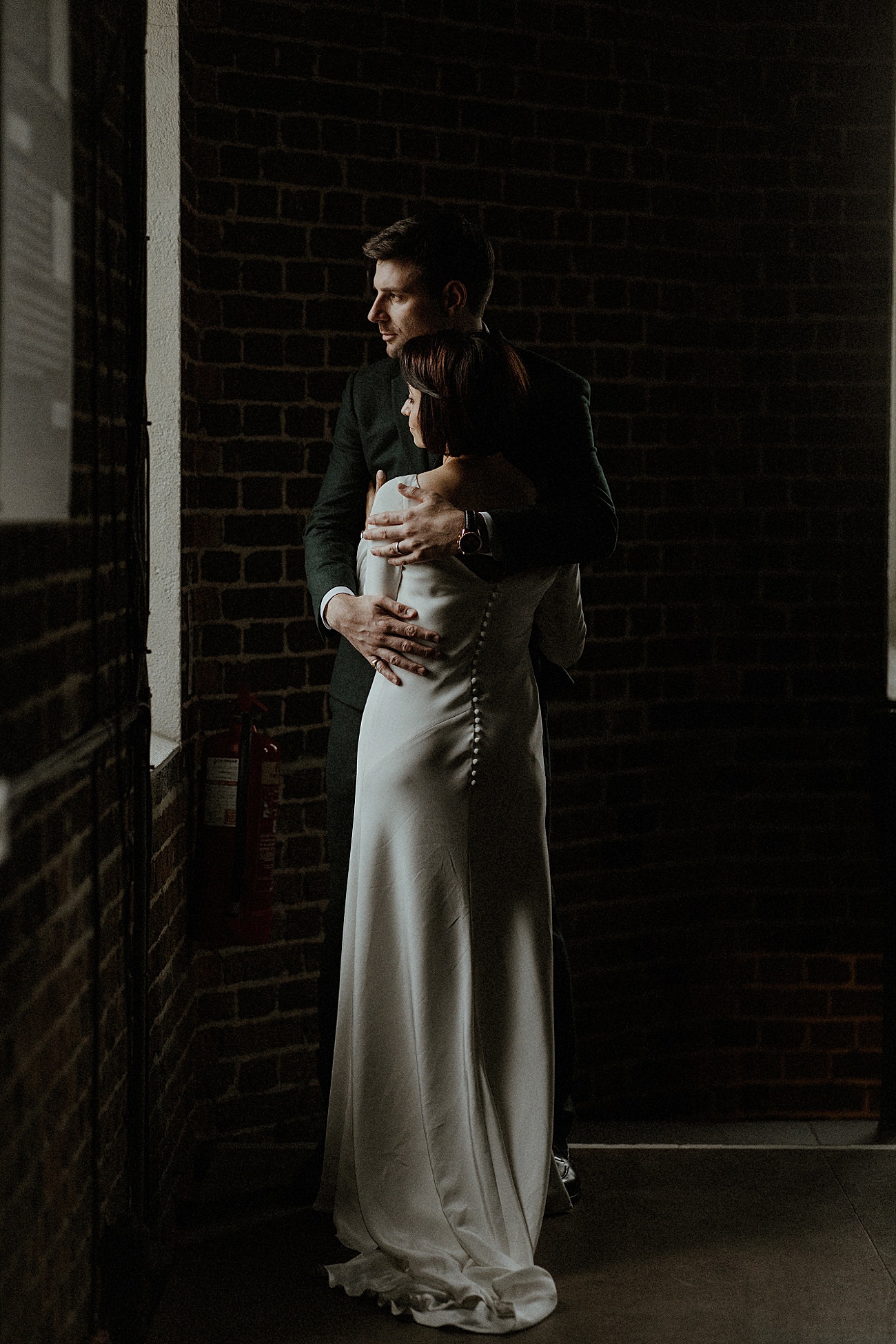 "We love nature, being outdoors and also (as you'll see) the colour green. It felt natural to go simple with lots of greenery! It was an Autumn wedding and so that inspired us too. Music has always been a big part of our lives and so we felt the soundtrack to the wedding was also really important; wherever music could be played or performed, it was."
"We used Grace & Thorn and chose from their ready to wear collection. We kept it green for my bridal bouquet and the buttonholes. The bouquet has been dried and it now takes place of pride as a beautiful dried greenery display."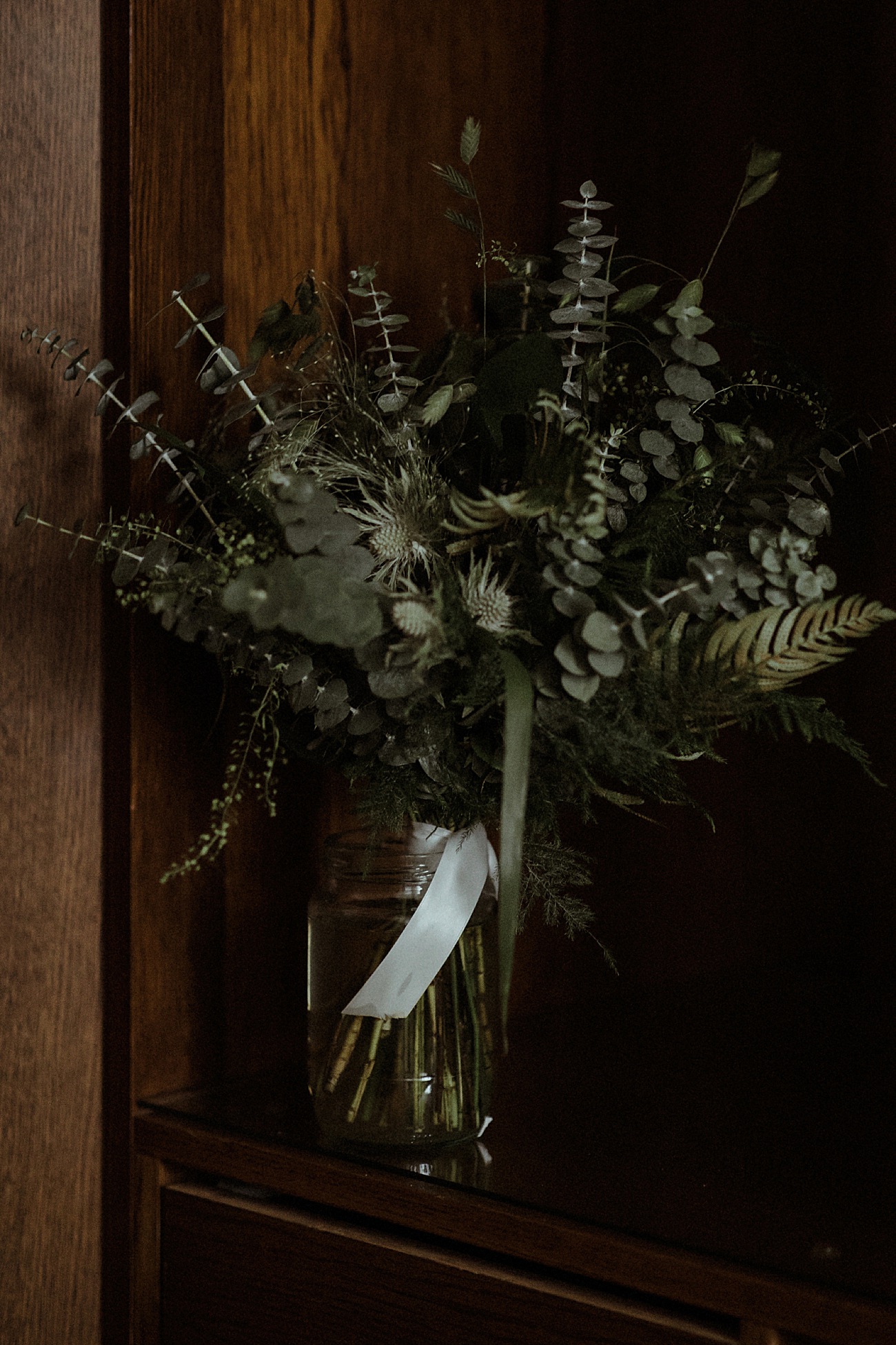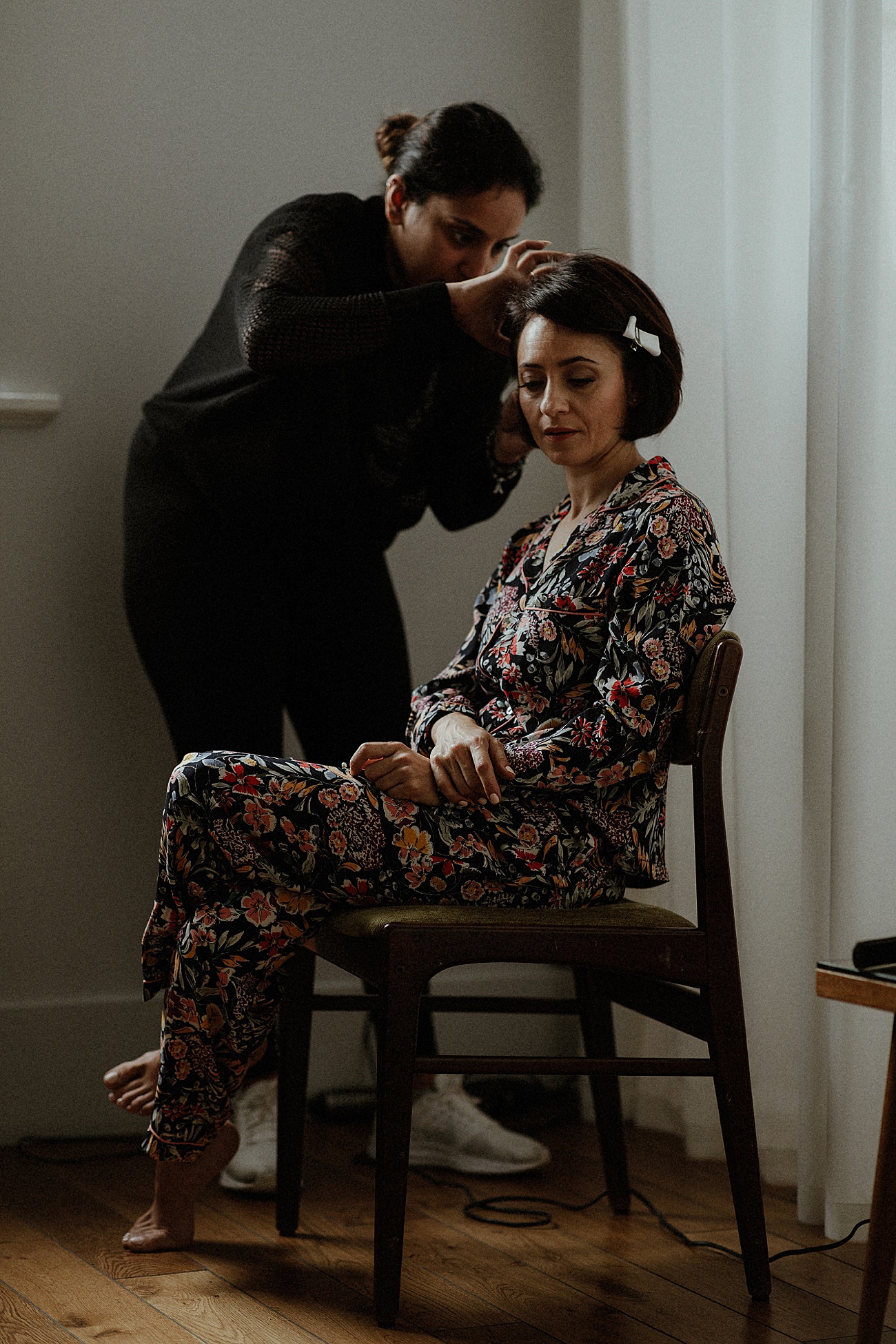 The bride wore a gown from our highly recommended supplier, London based ethical wedding dress designer, Andrea Hawkes.
"Andrea Hawkes Bridal provided an excellent service and a beautiful, made to measure dress. They listened to and delivered exactly what I dreamed of, a beautiful, classic and elegant dress."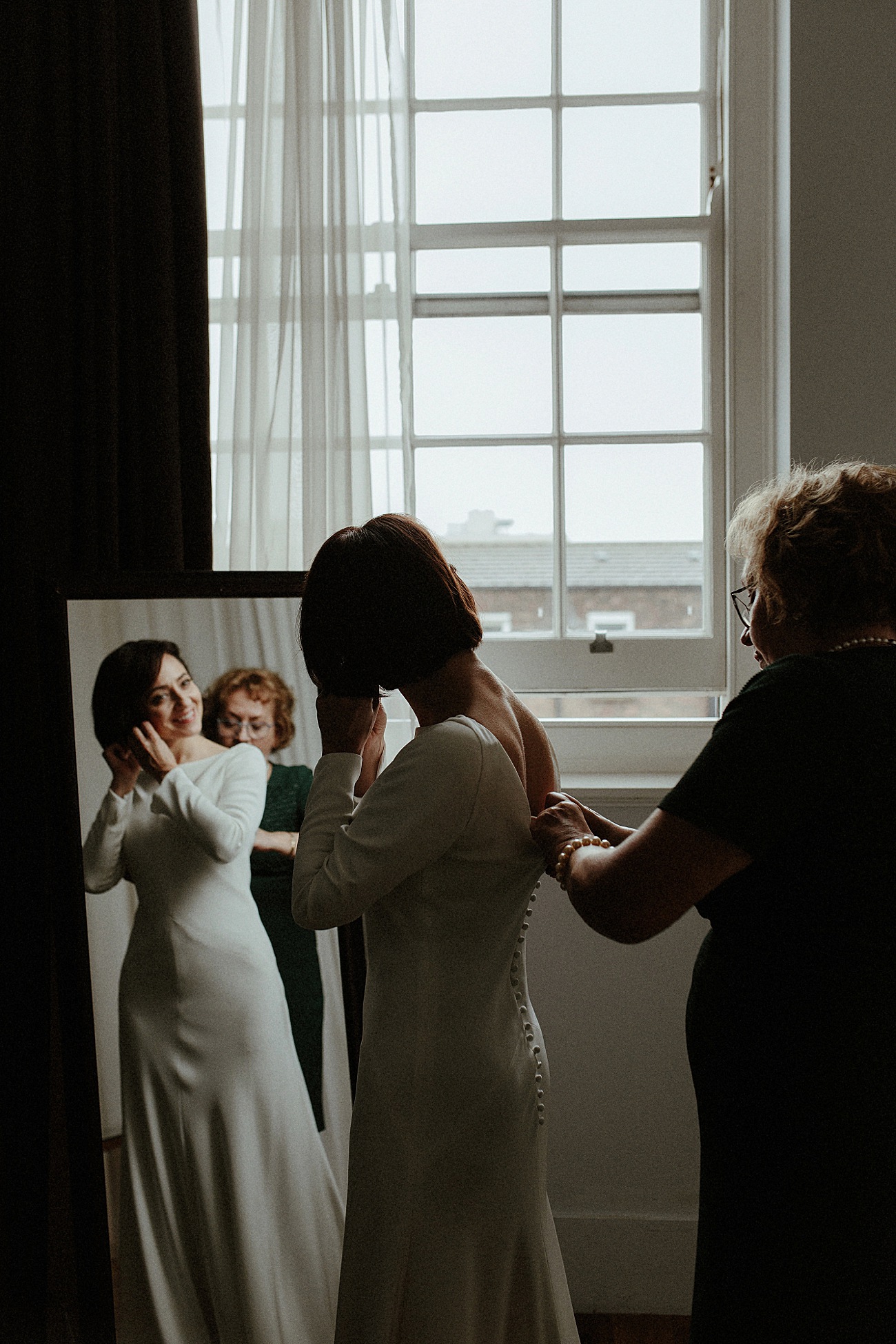 "They were super friendly and helpful from the moment I walked in, making me so comfortable in what is a fairly stressful time for any bride."
"I would highly recommend them to anyone. It was one of the best moments in the pre-wedding period."
"The simplicity and the timeless elegance was exactly what I was dreaming of and loved every minute of wearing my dress."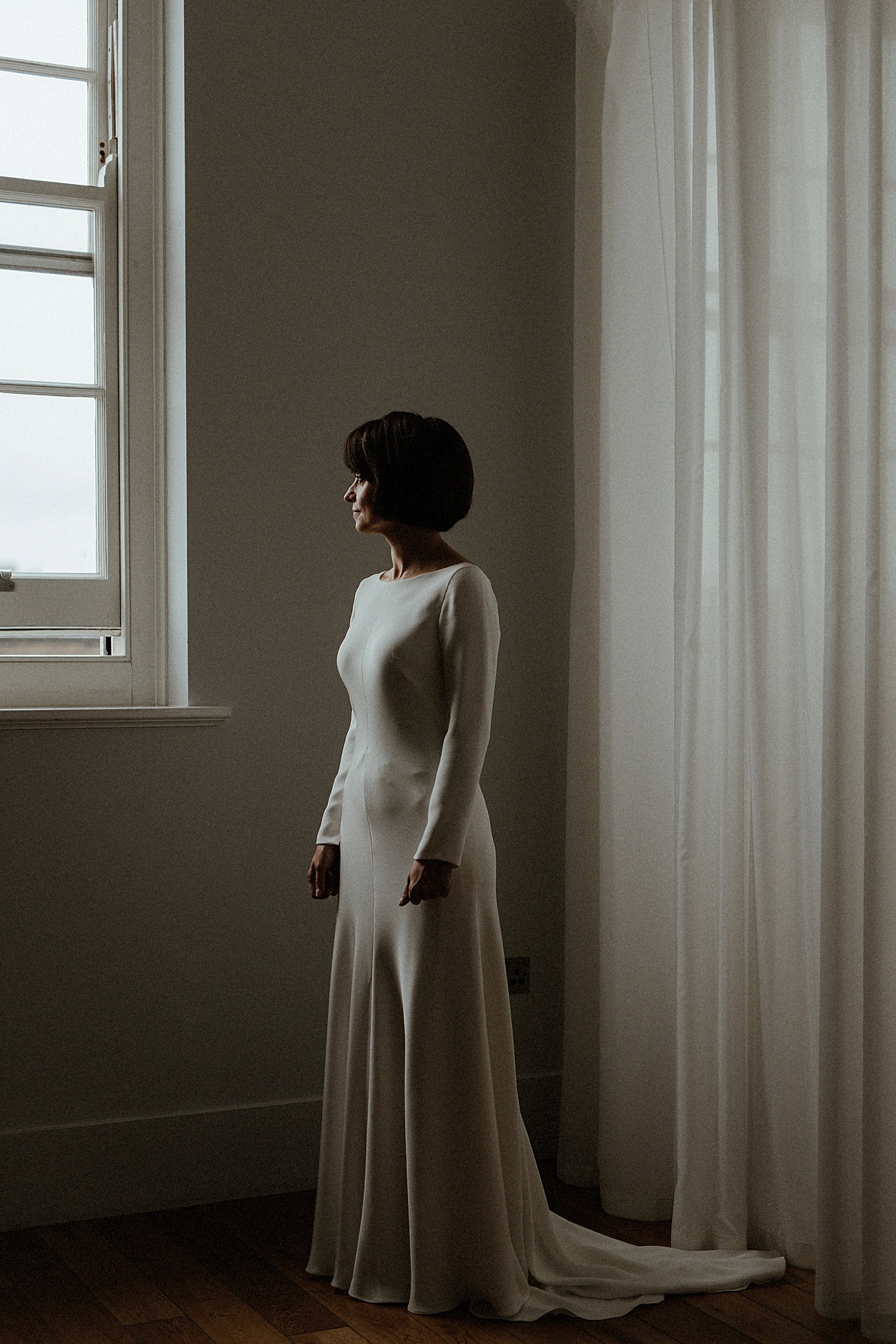 "I wore Jo Malone London's 'English Pear and Freesia', is this is my all times favourite scent. It reminds me of a beautiful summer garden."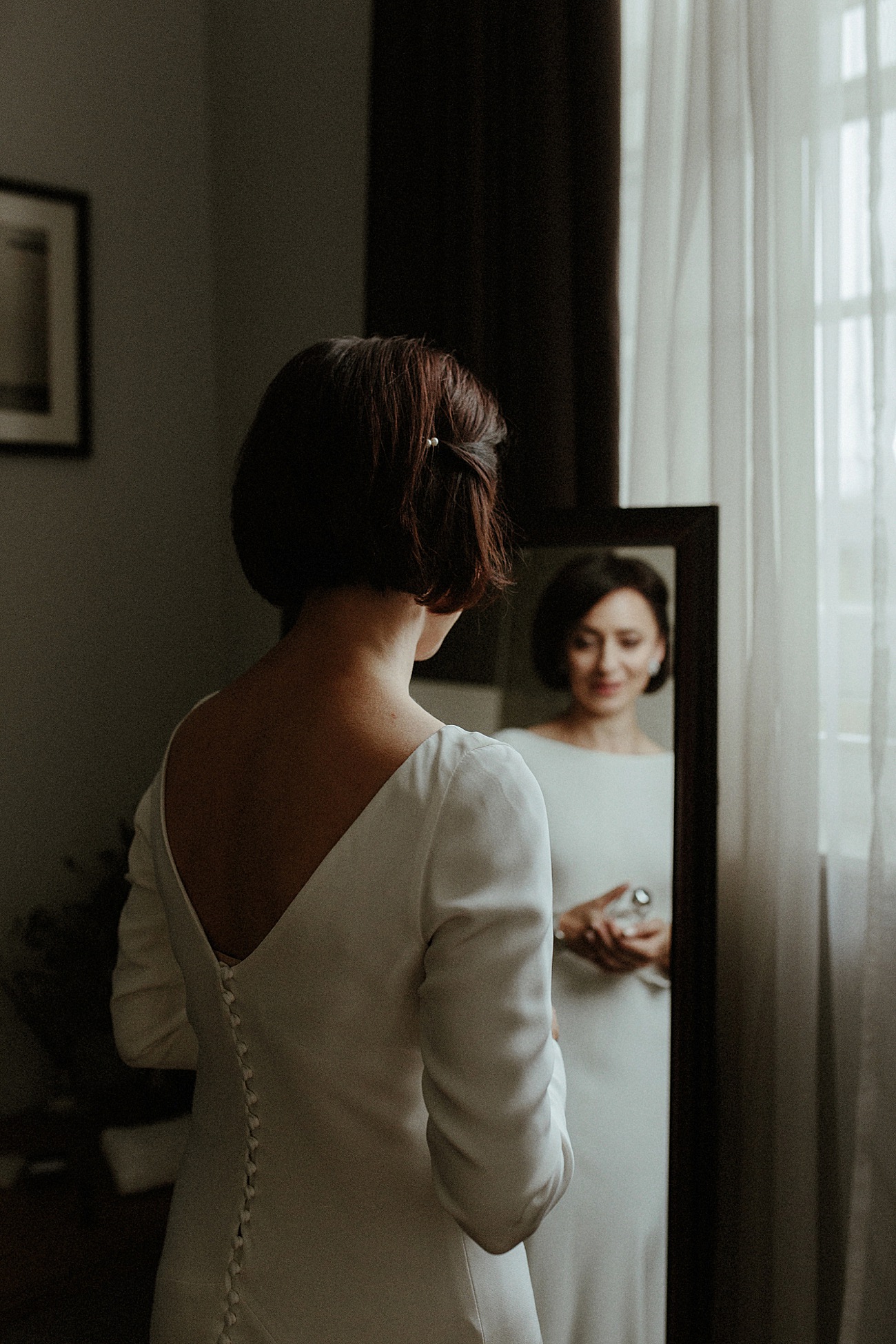 Diana wore a pair of blue suede shoes, a nod to Elvis, from LK Bennett.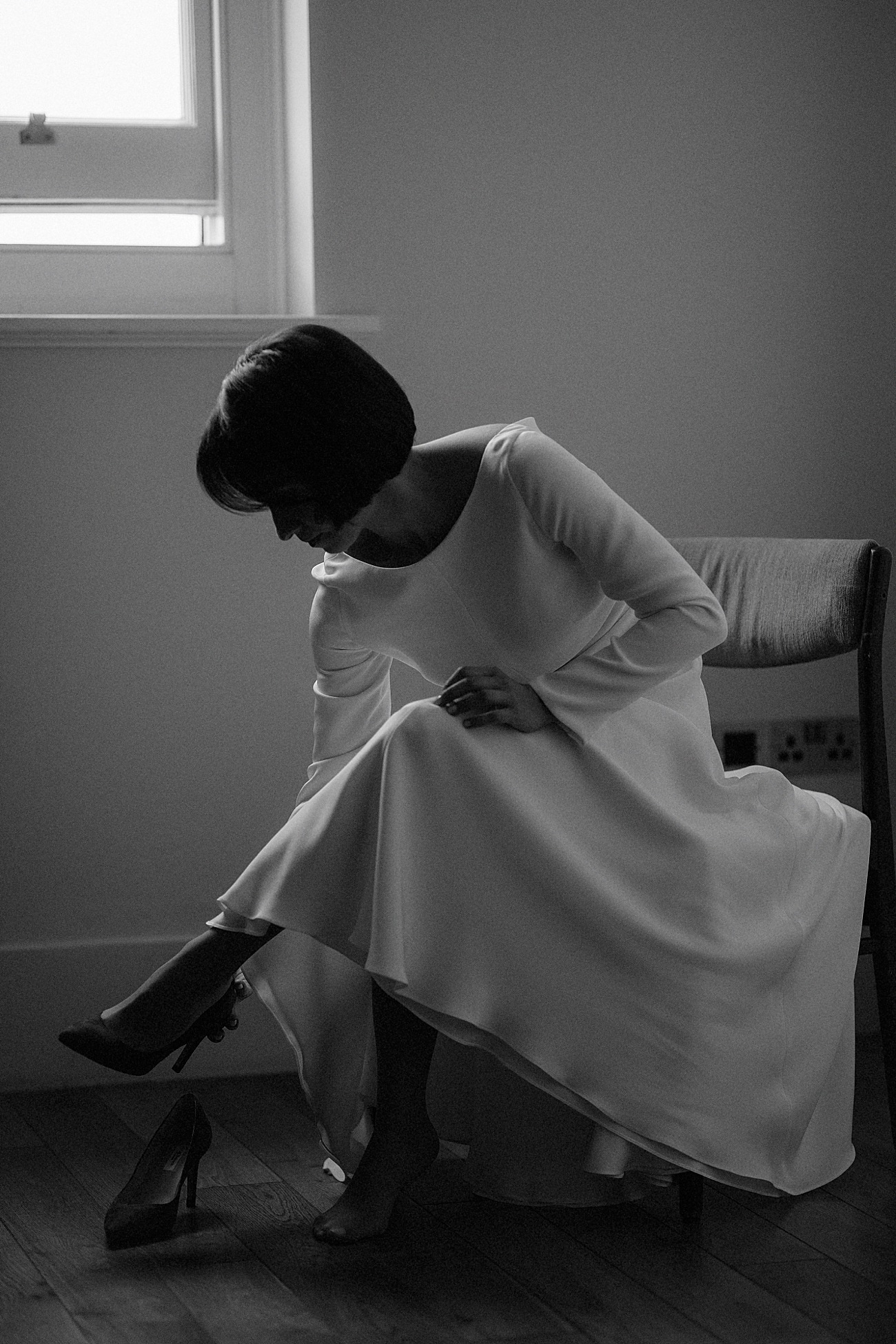 "It was the first and only venue that we looked at and it stole our hearts from the first minute. It has a lot of character, located on the river and great views of River Thames."
"Amazingly, all extras were arranged by the venue directly with the supplier or directly from the venue (i.e. lights, furniture, props,crockery, cutlery, bar set up, stage set up)."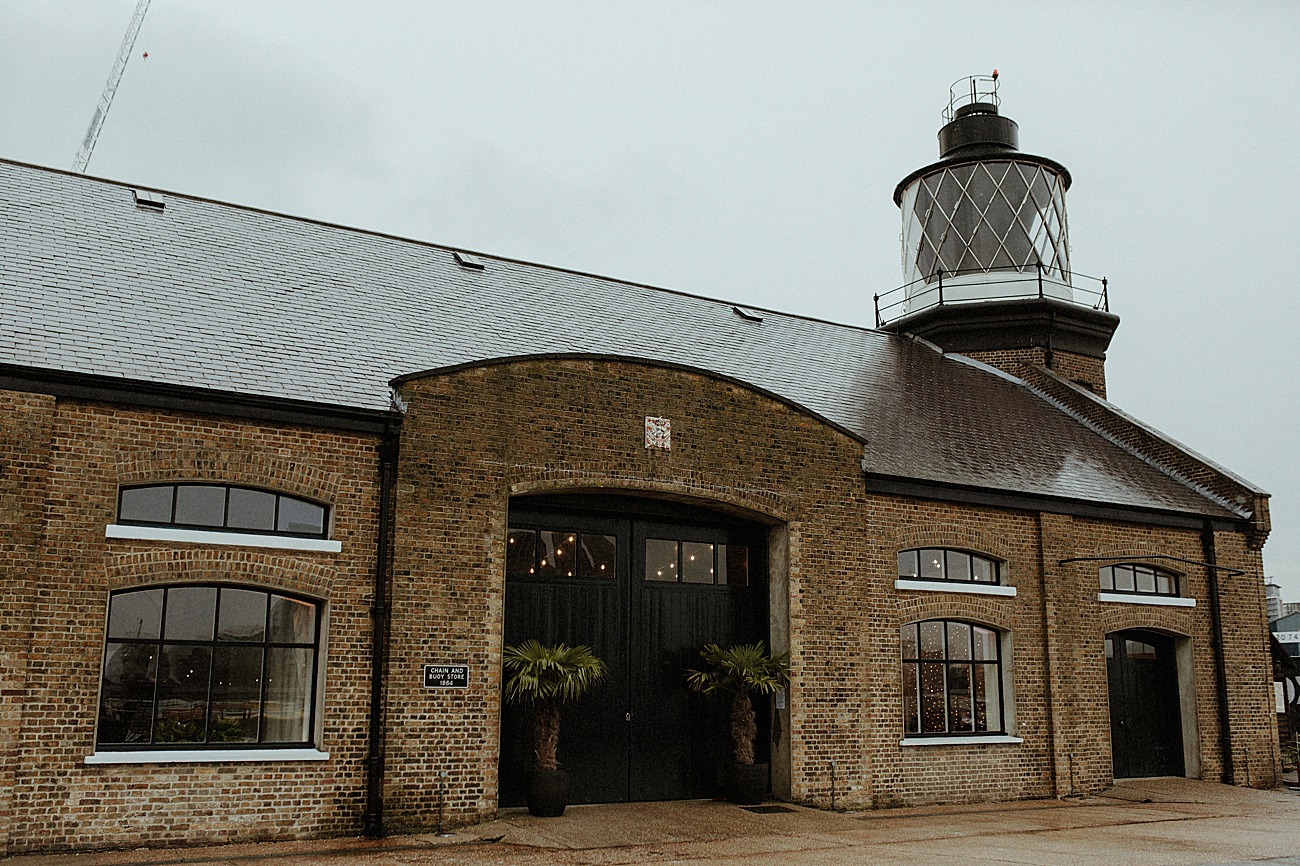 "It was an amazing opportunity to take our guests on a little river cruise after the ceremony, straight from the Trinity Buoy Wharf Pier."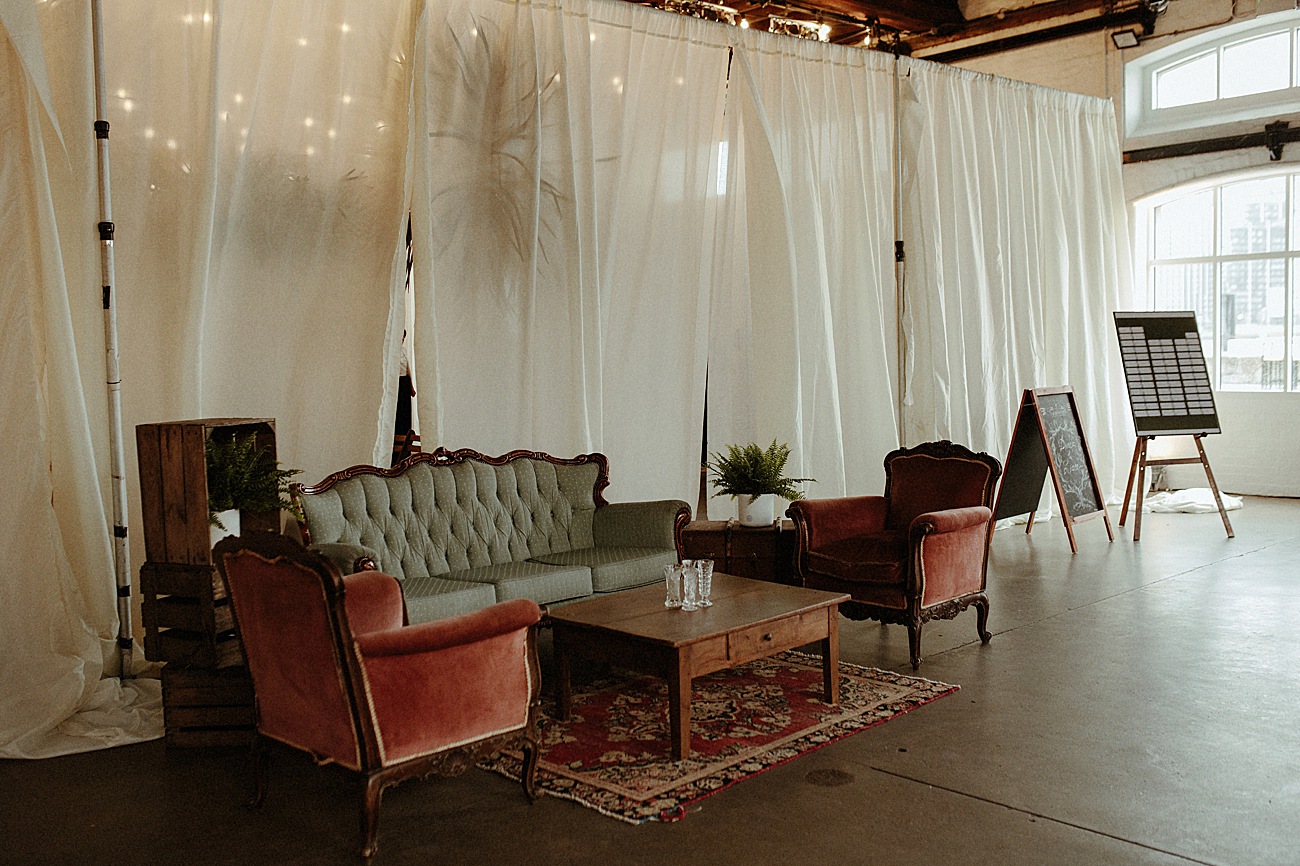 "We did our own planning of the day and of the set up while the venue, caterer and photographers helped with their insightful suggestions."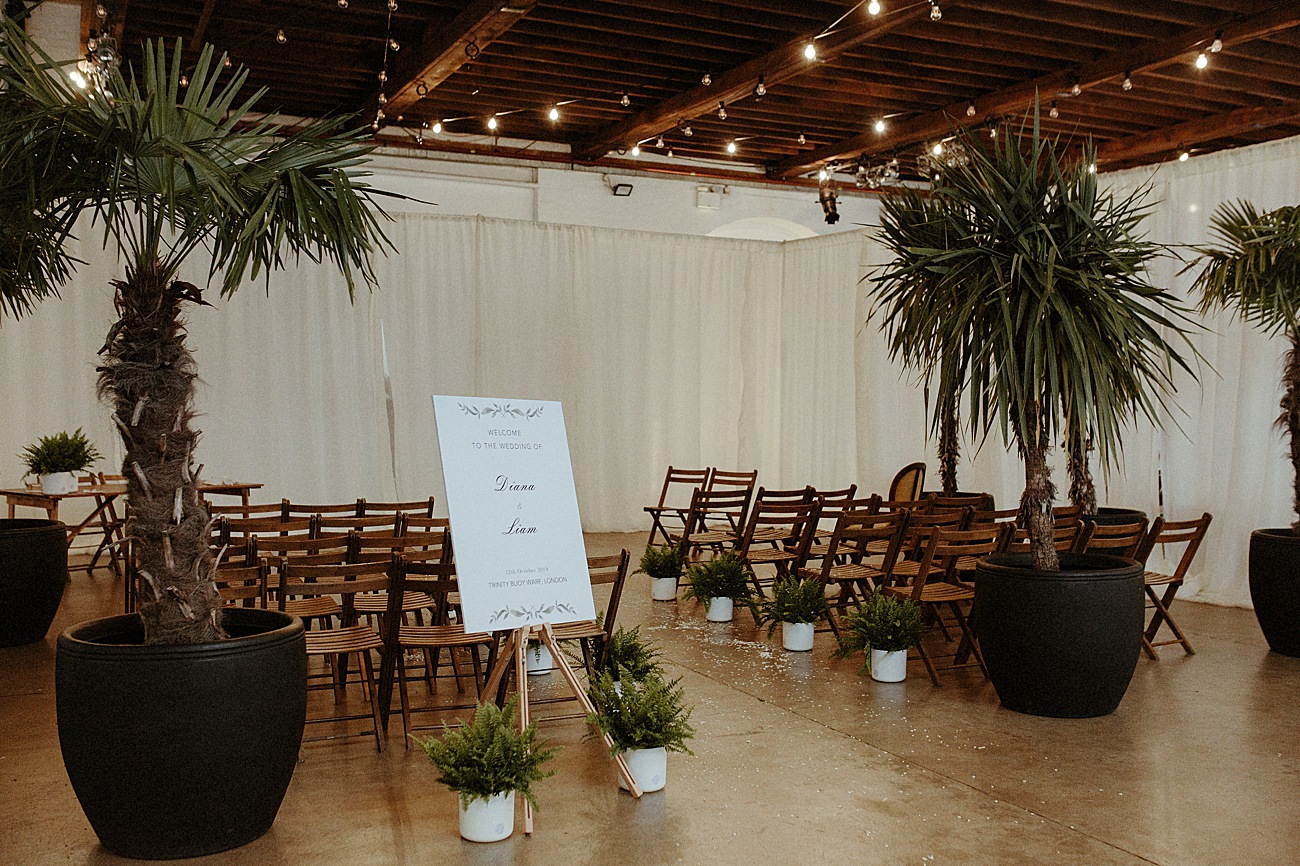 "Liam and I met in 2010 in Essex. After moving to London together and travelling a fair bit, we got engaged in 2017, in Yosemite National Park, while on a road trip in USA."
It was a long engagement (2 years) as we prioritised buying our first home."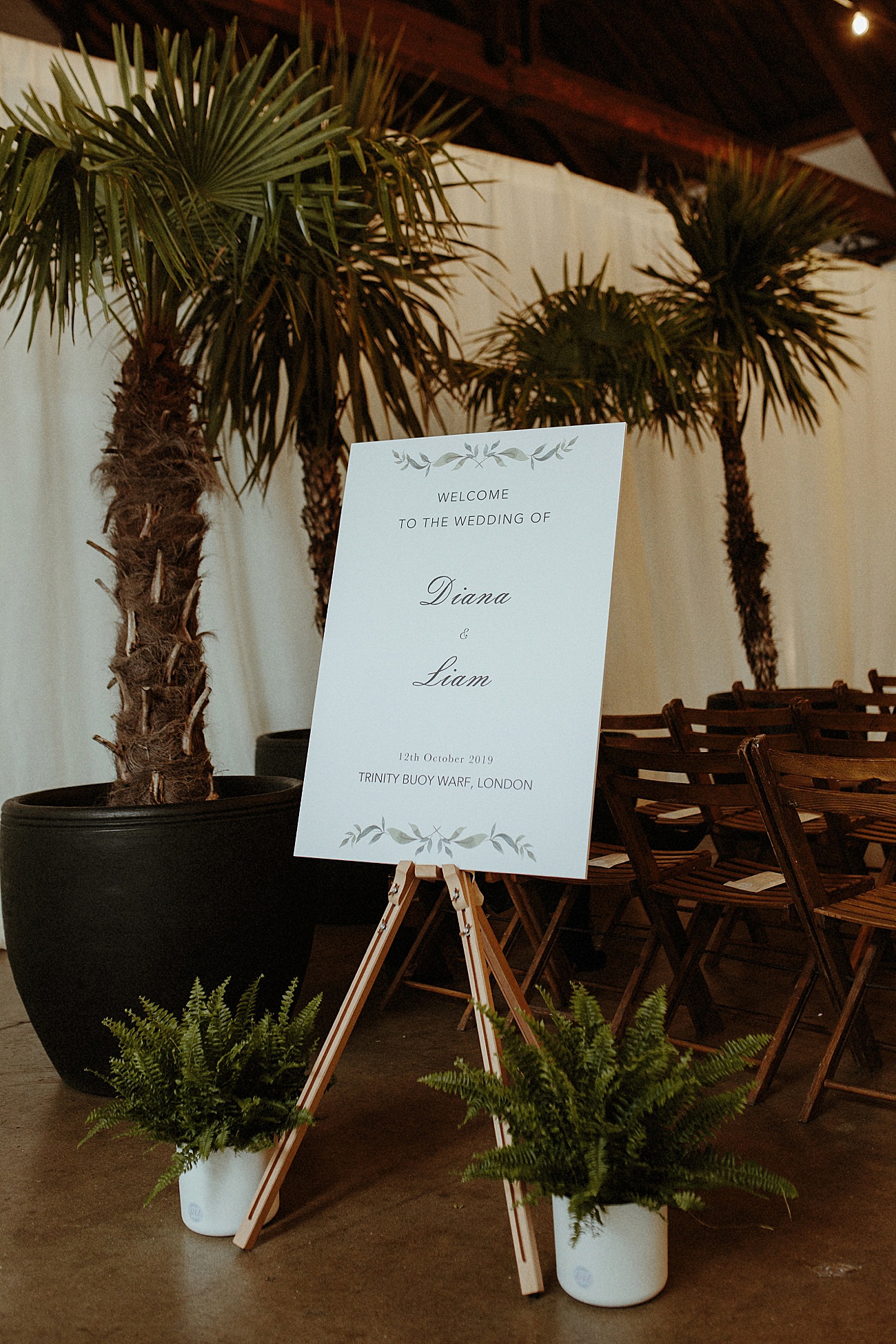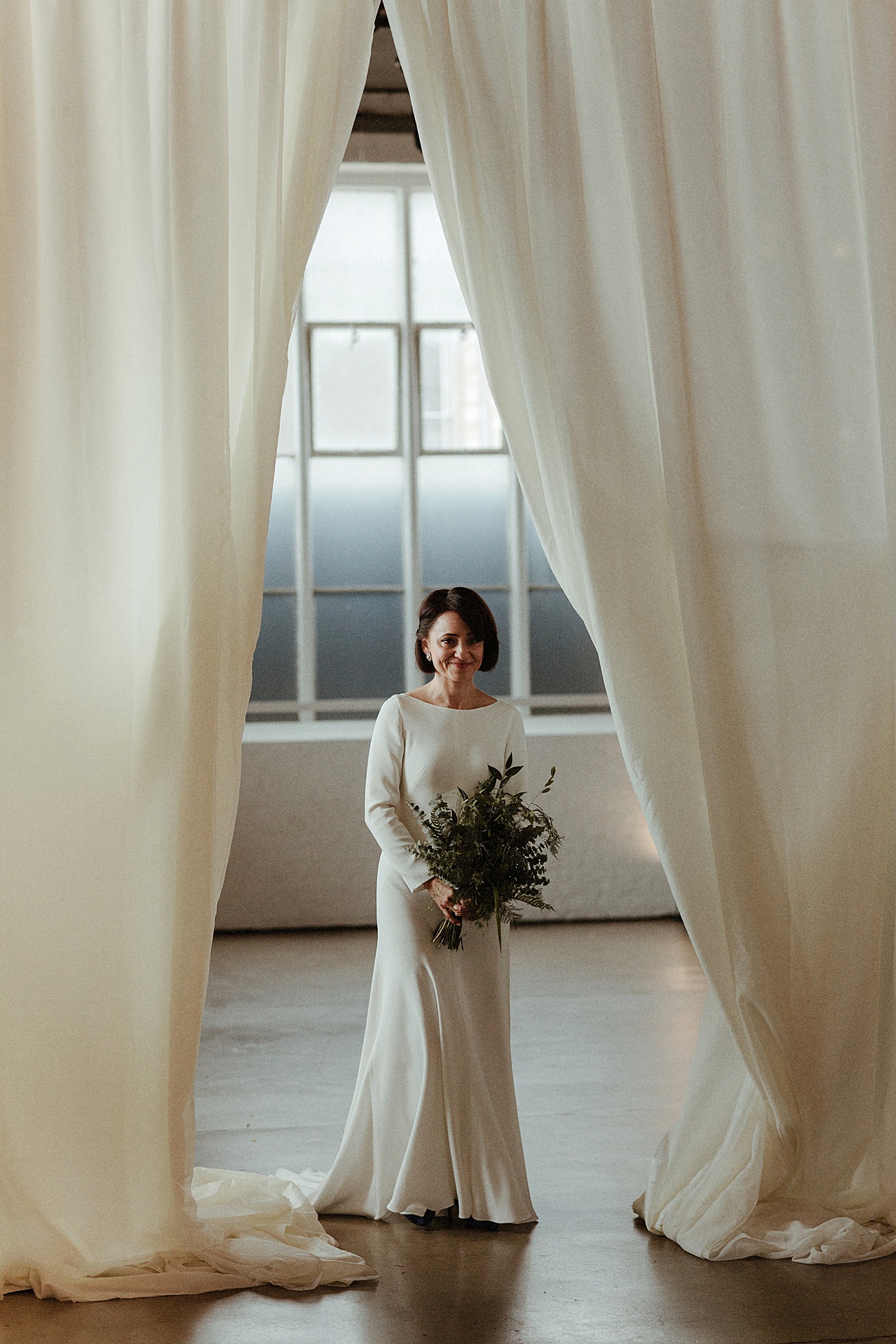 "As neither of our dads were with us on the day, we chose to walk together at the ceremony. This was to the sound of 'Carole King's 'Where you Lead', and 'You've Got a Friend'.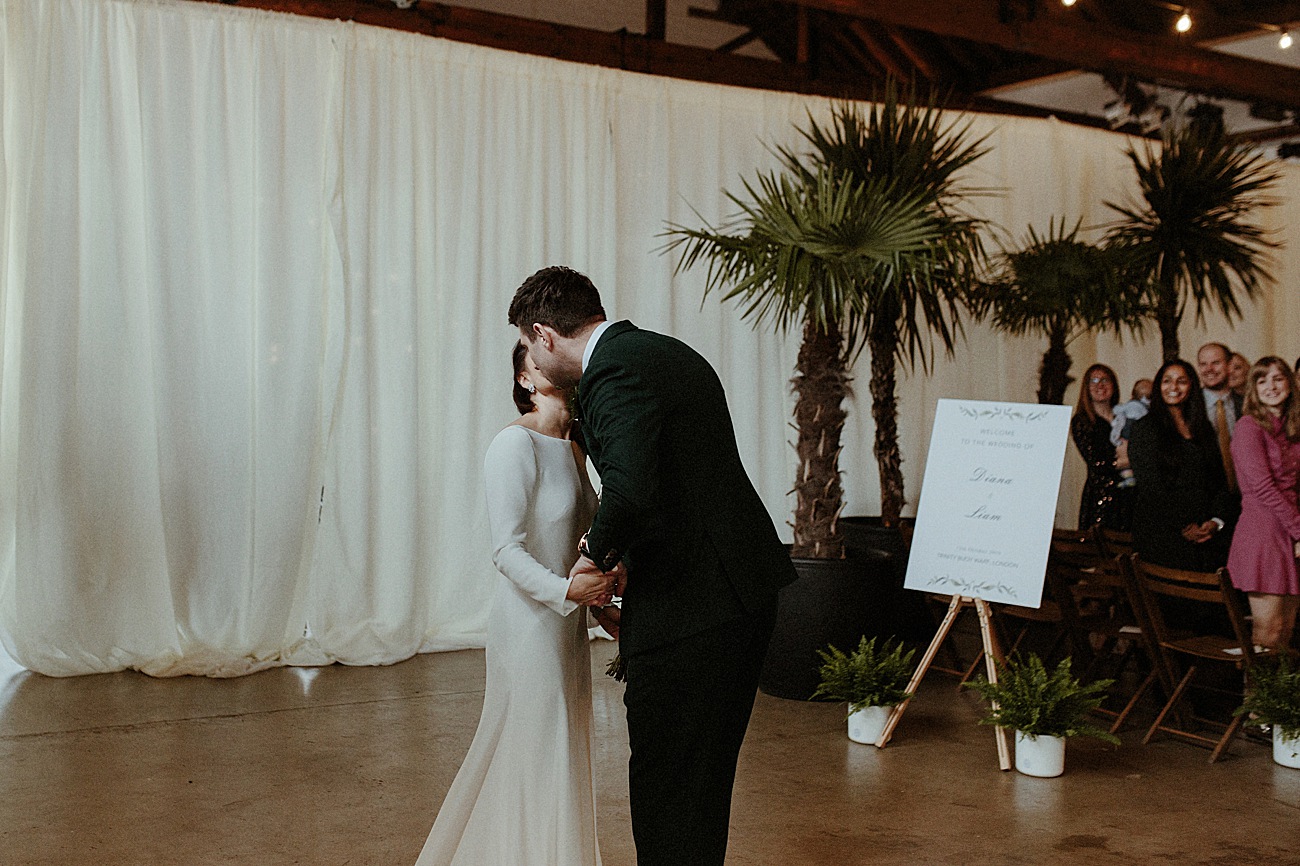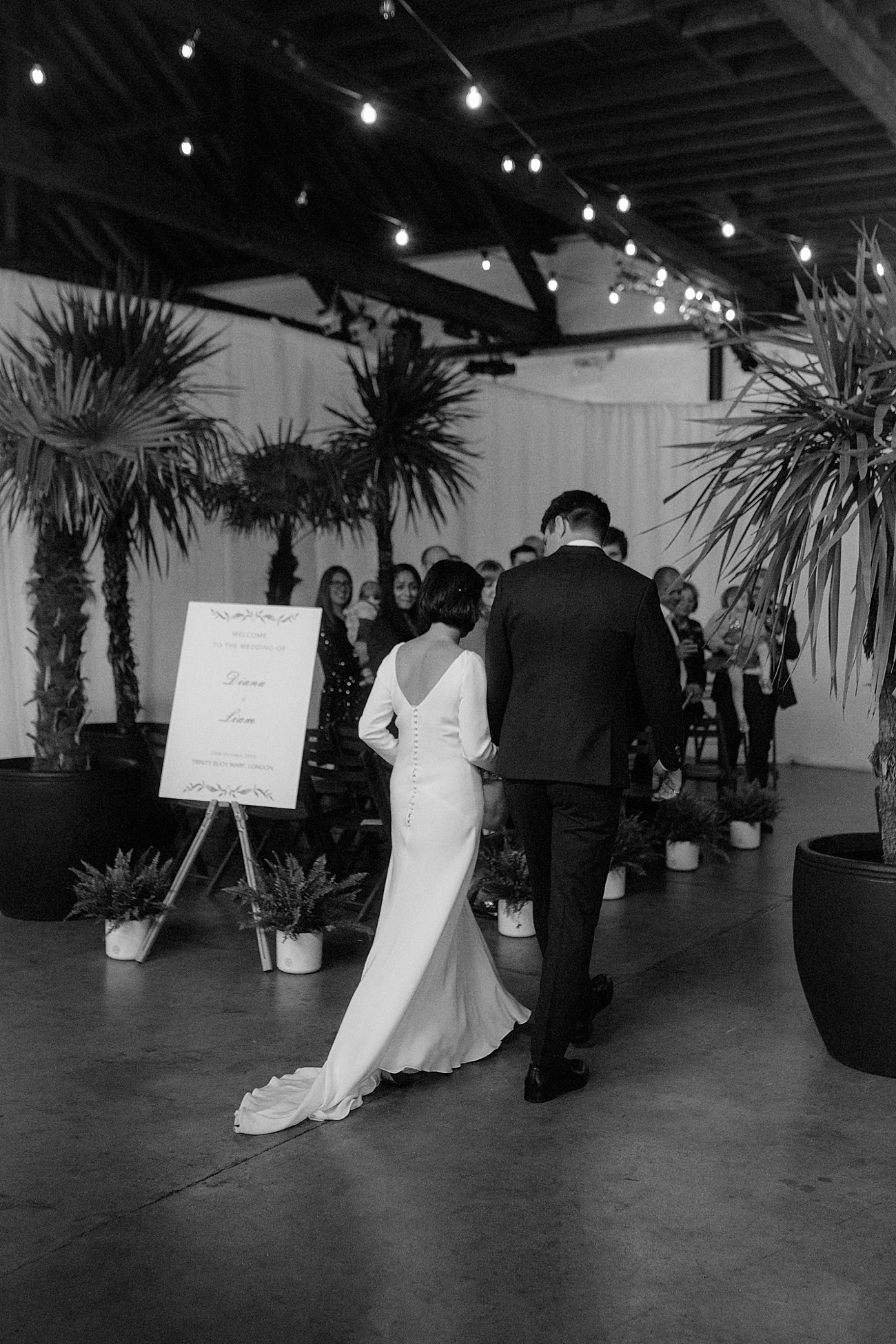 "One of our closest friends 'Tubs' read the words to John Cooper Clarke – 'I Wanna Be Yours'. It was a highlight."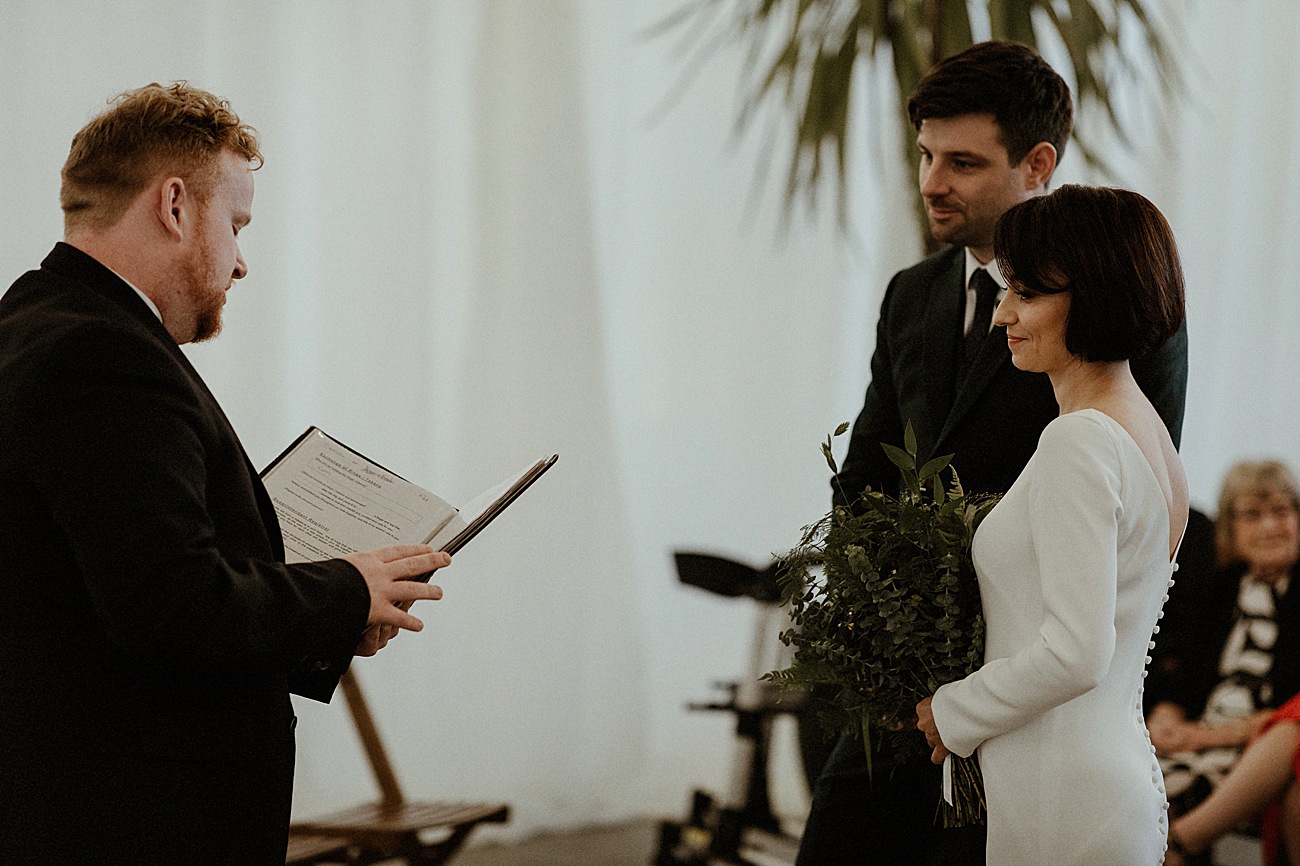 "The wedding bands were made by Michel Rose Jewels was where Liam bought the engagement ring from. They offered a great initial service and we decided to go back for our wedding bands."
"They also were able to do a custom order on Liam's wedding band, which incorporates some gold from my (Diana) grandparent's wedding bands."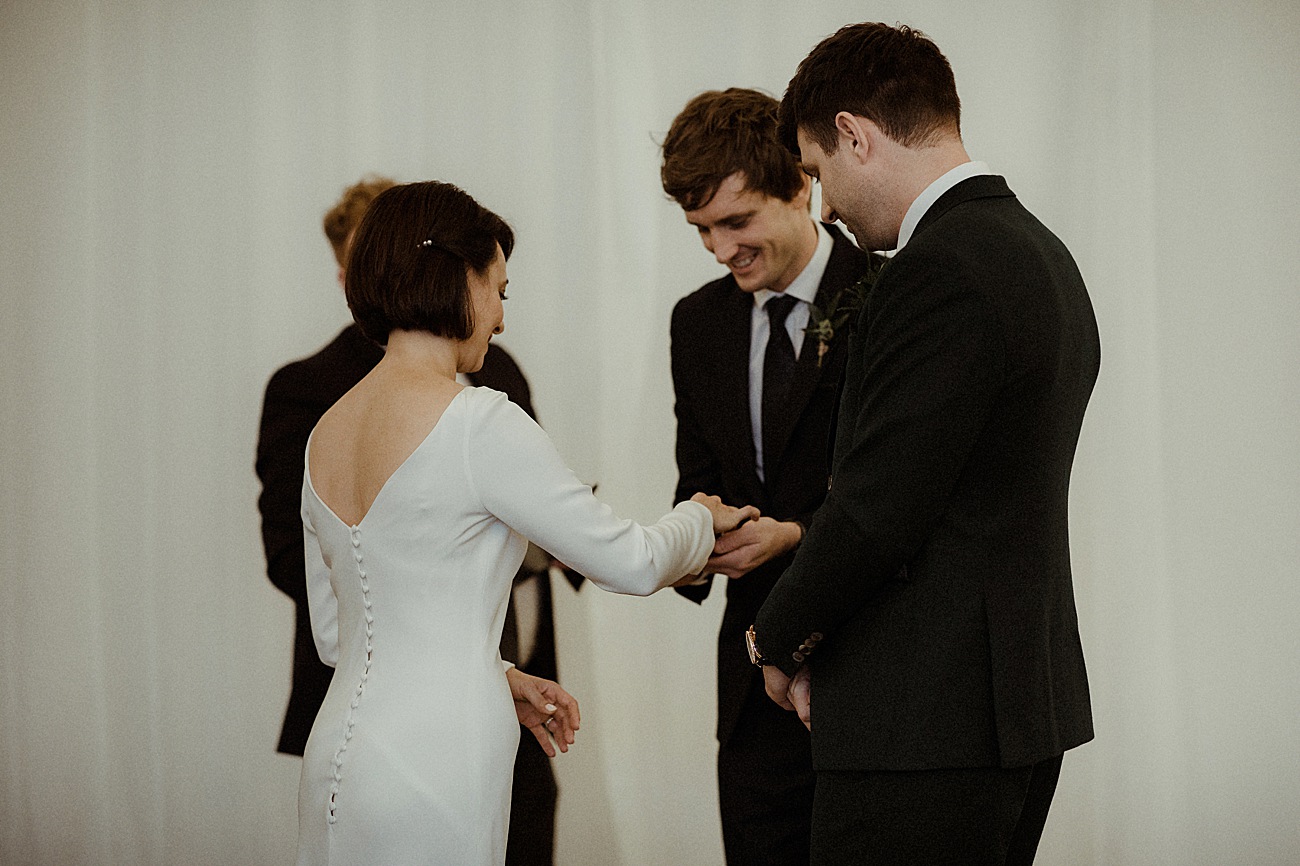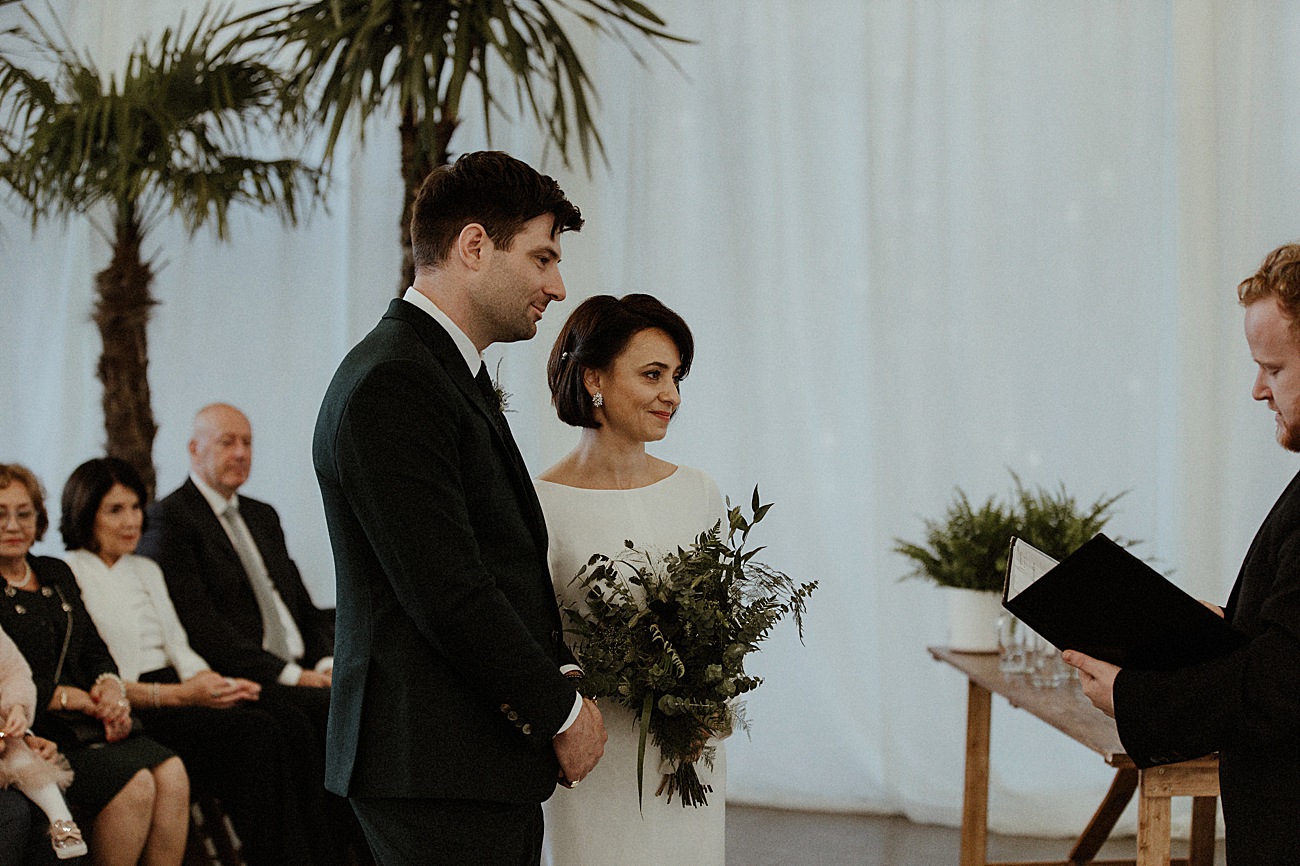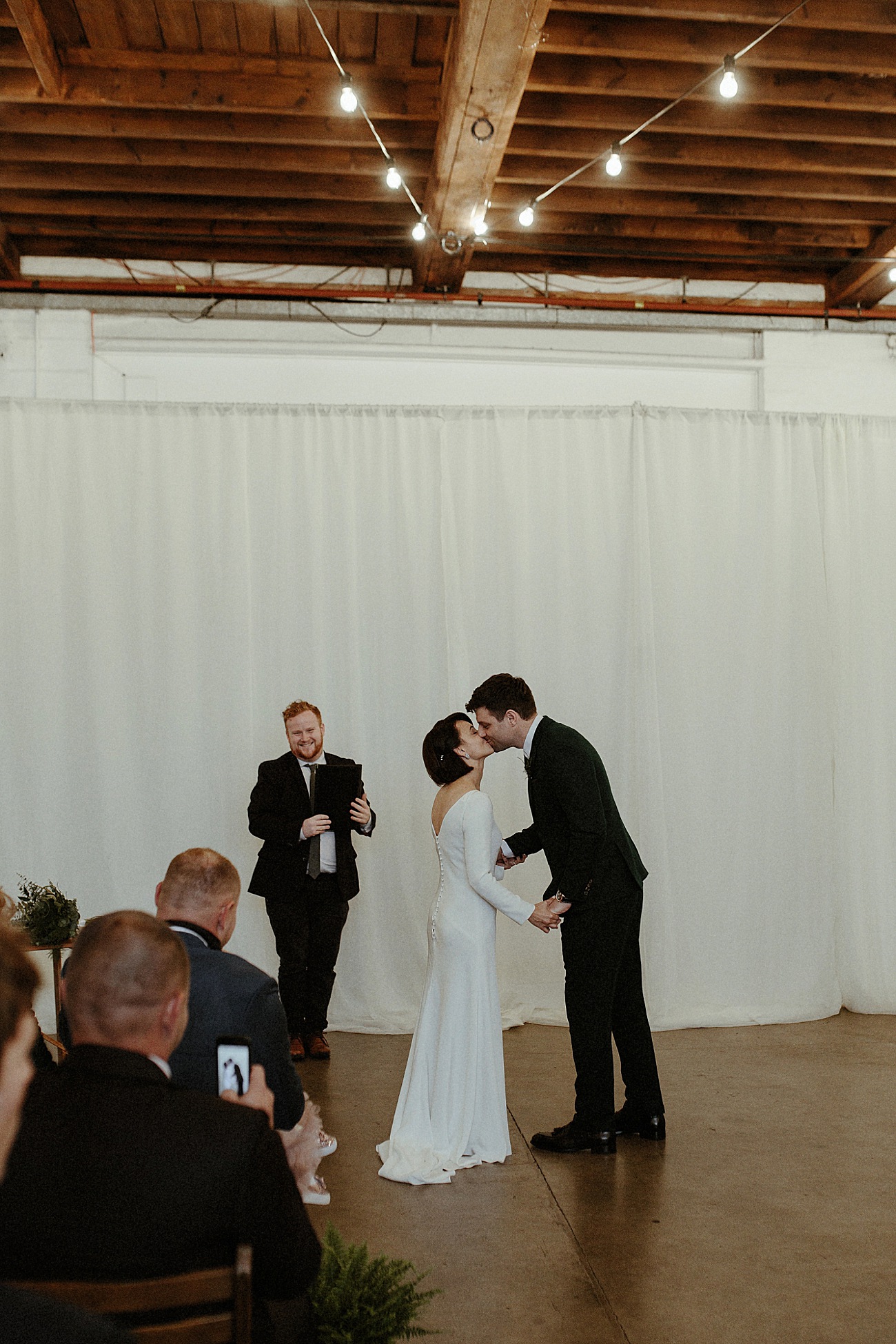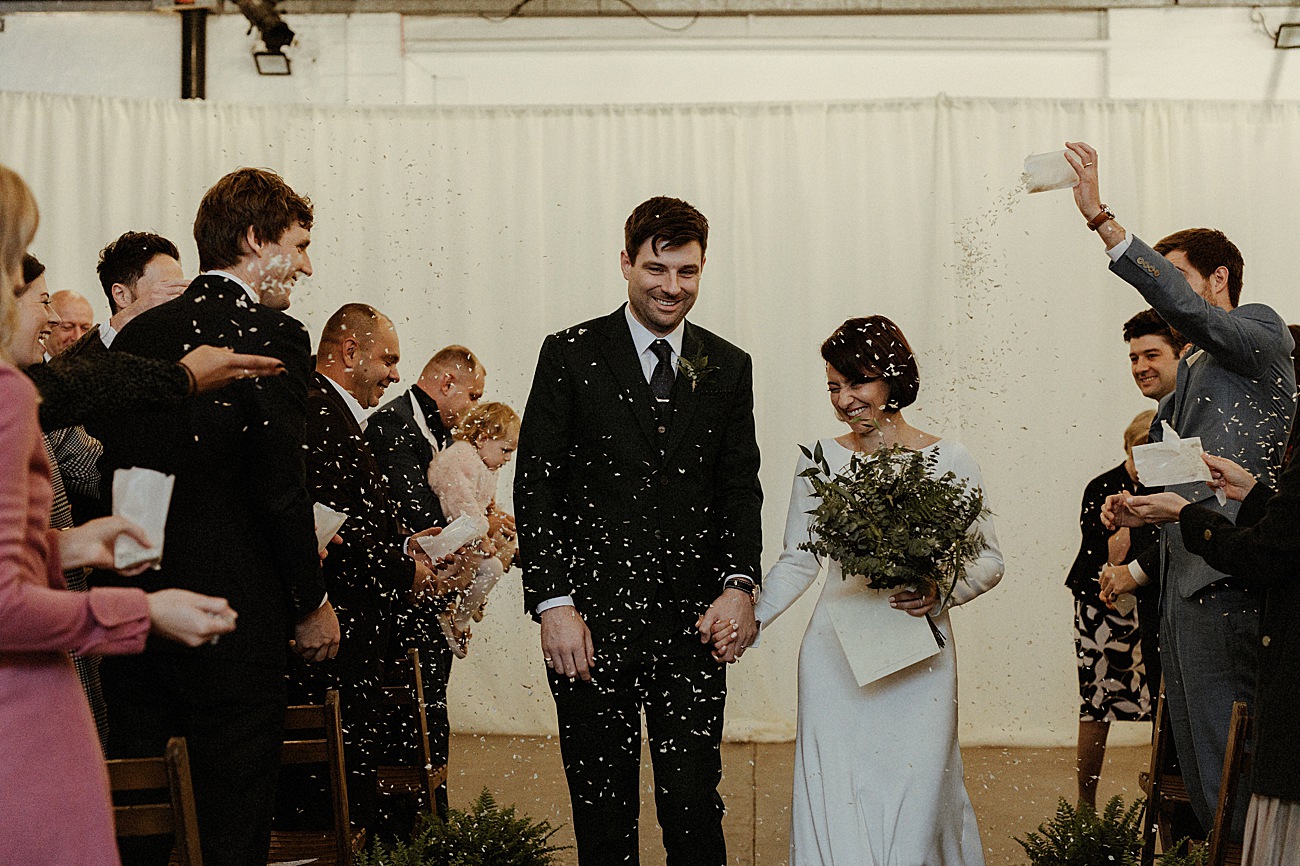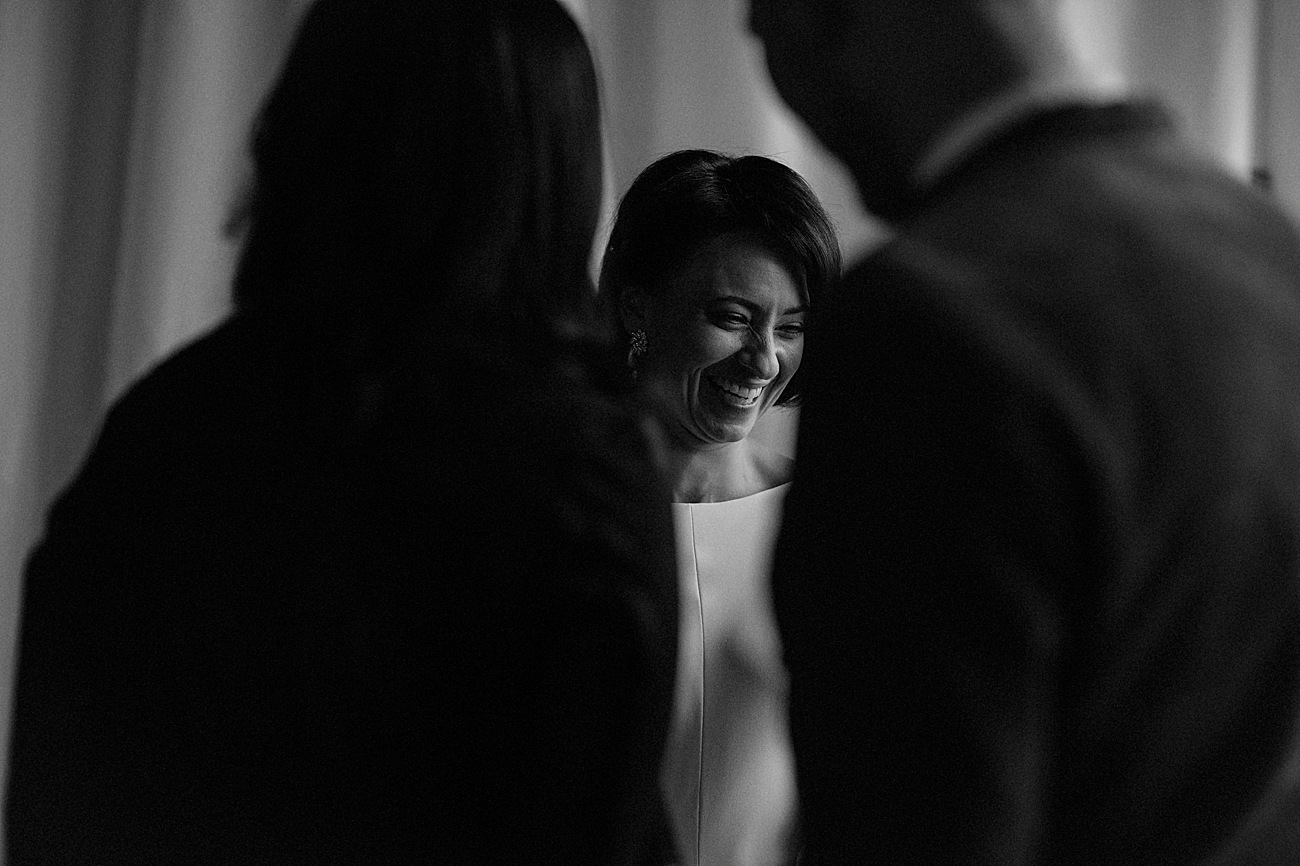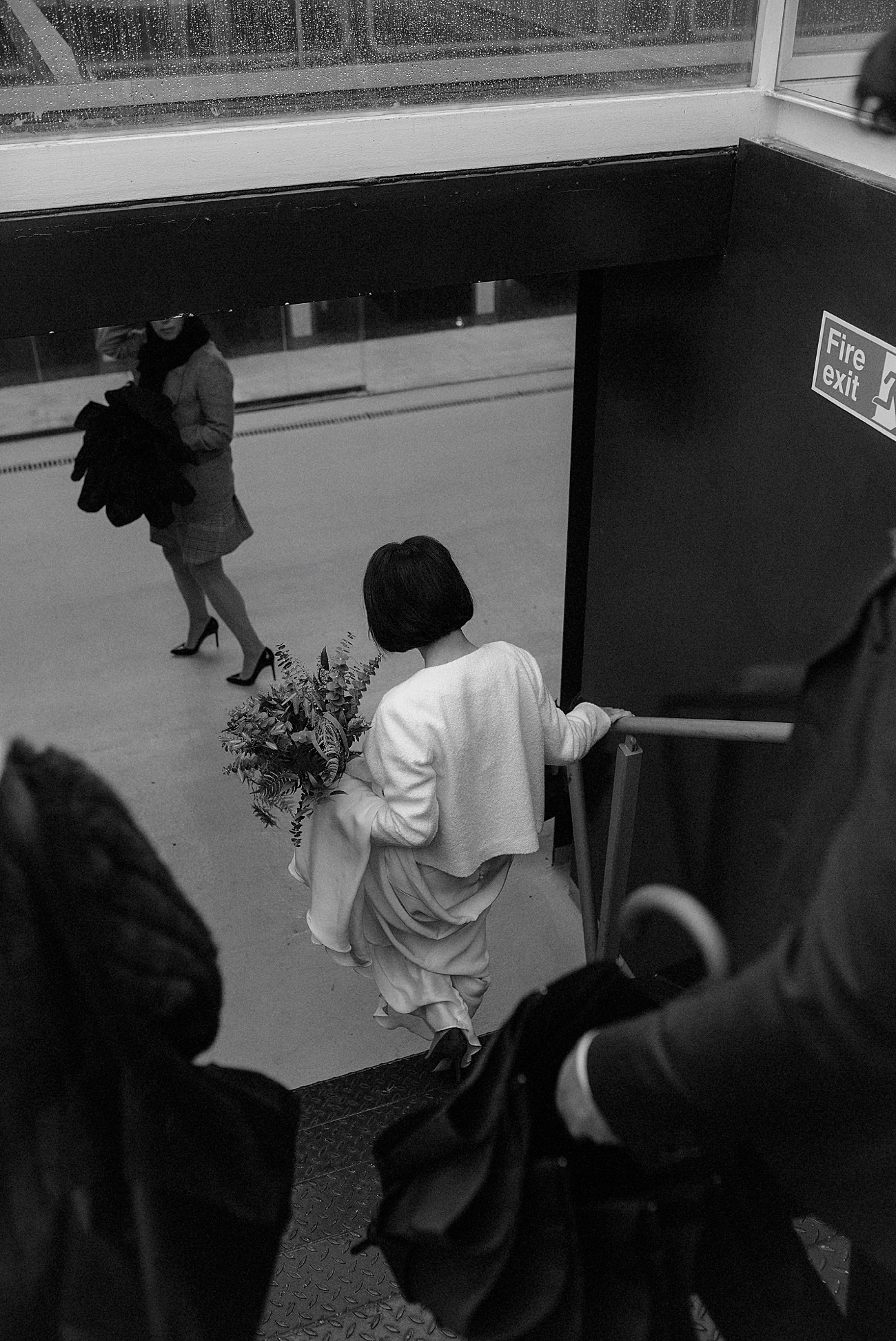 "We hired a boat from Thames Cruises which also provided drinks on board. The Chainstore at Trinity Buoy Wharf was a fabulous size room which we used for both the ceremony and the reception, the turn around of the set up was really smooth and it looked amazing."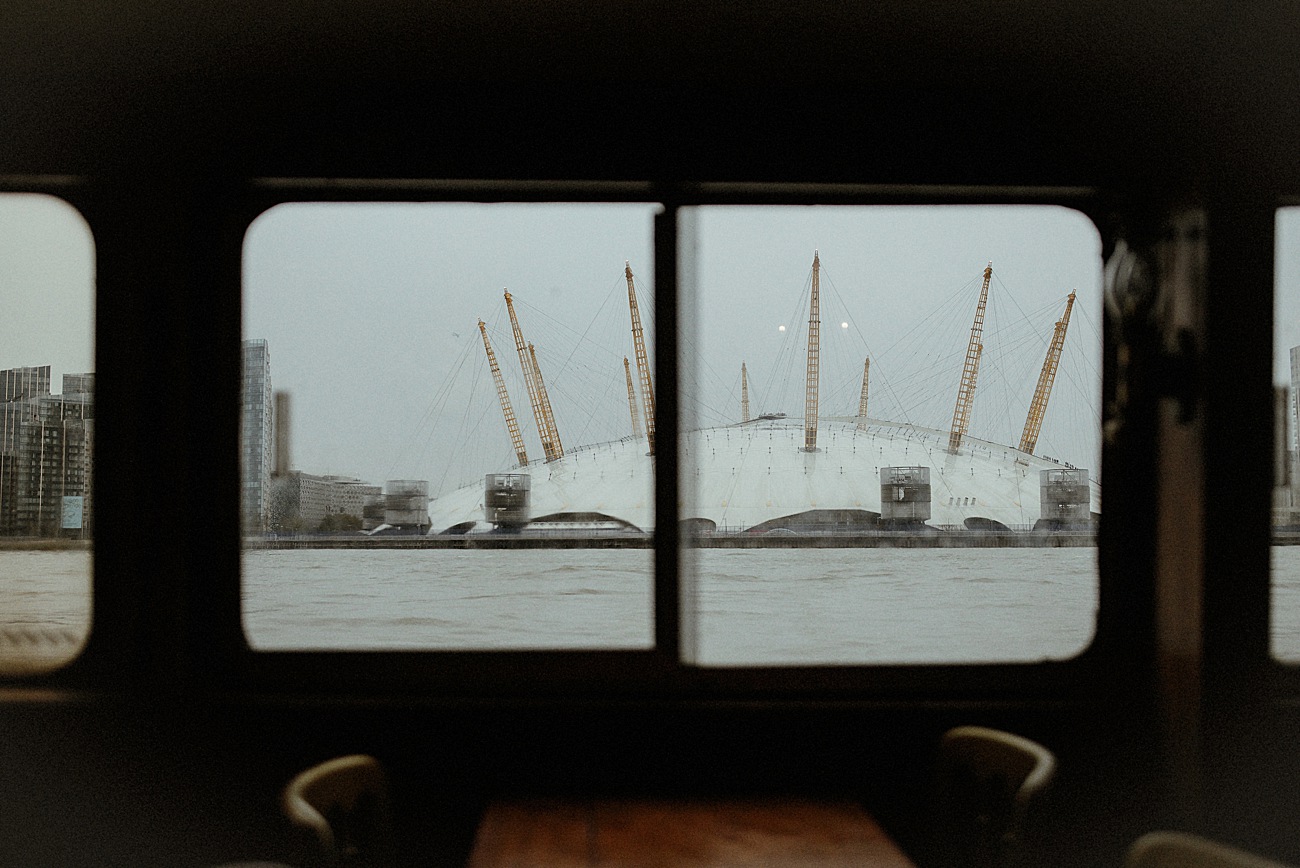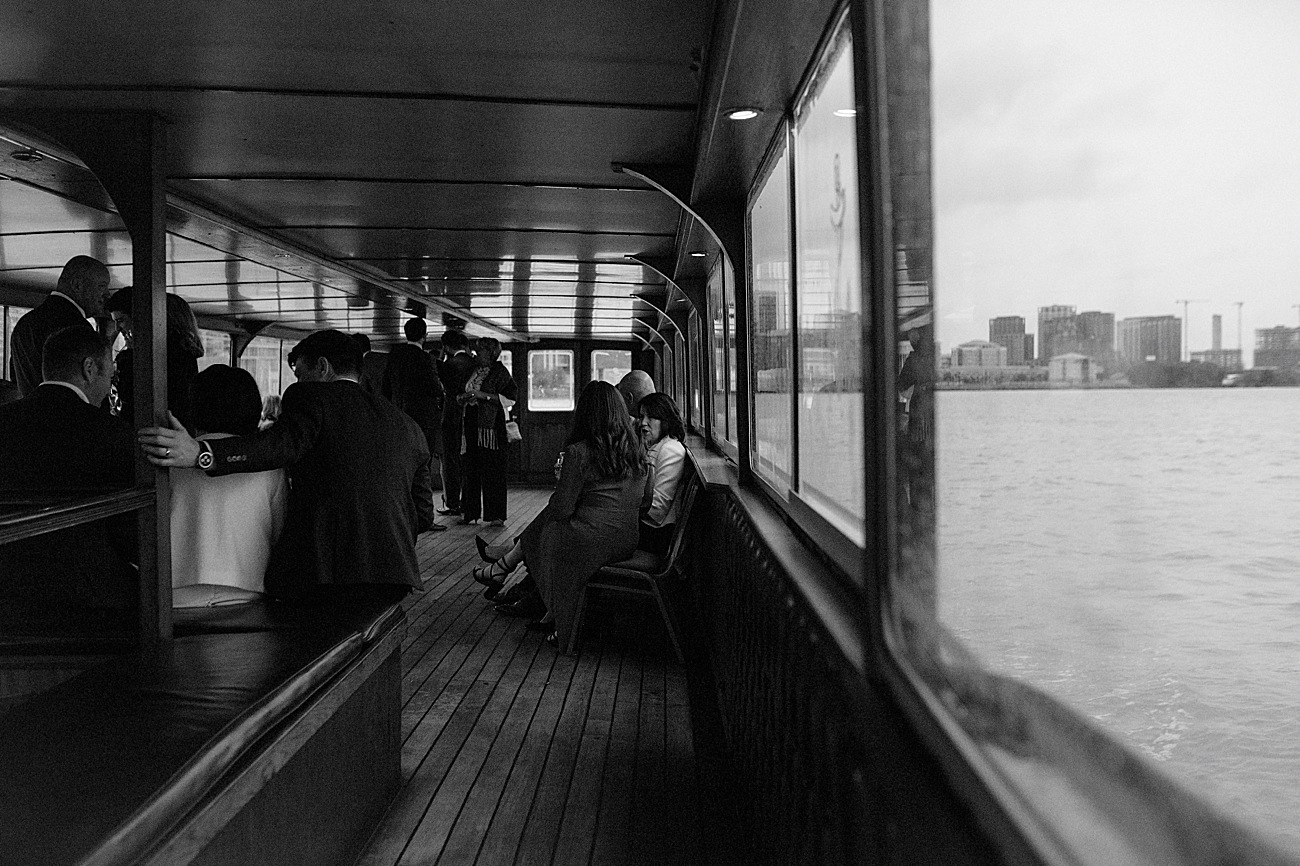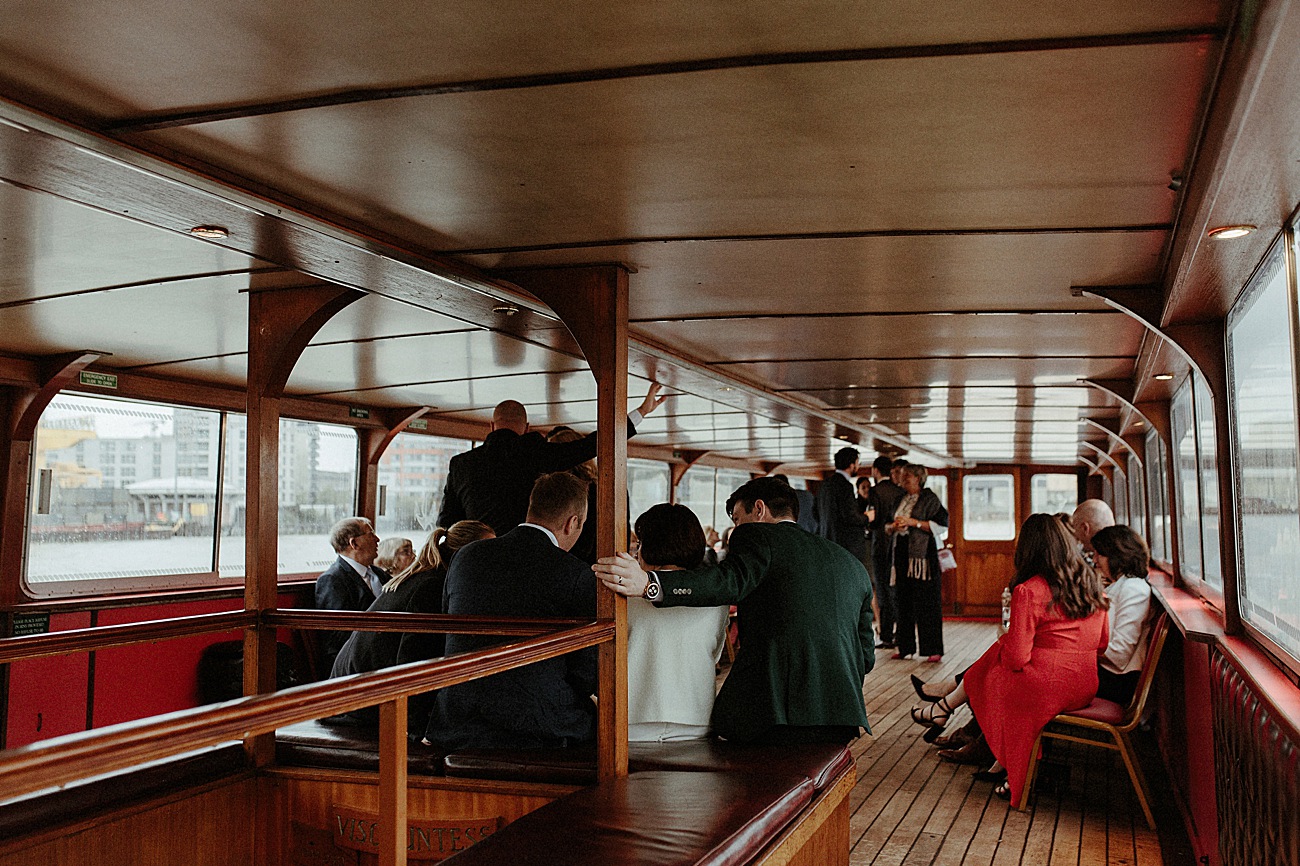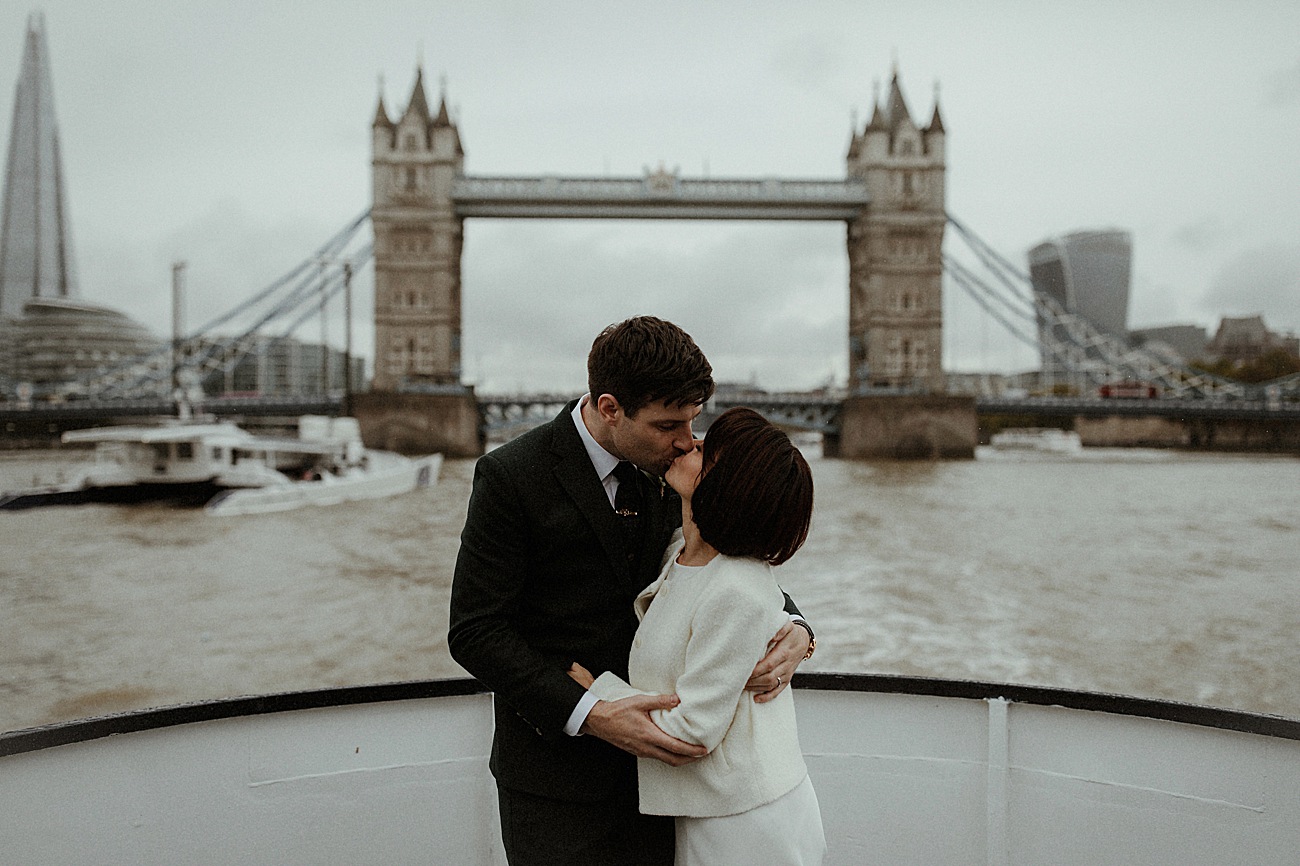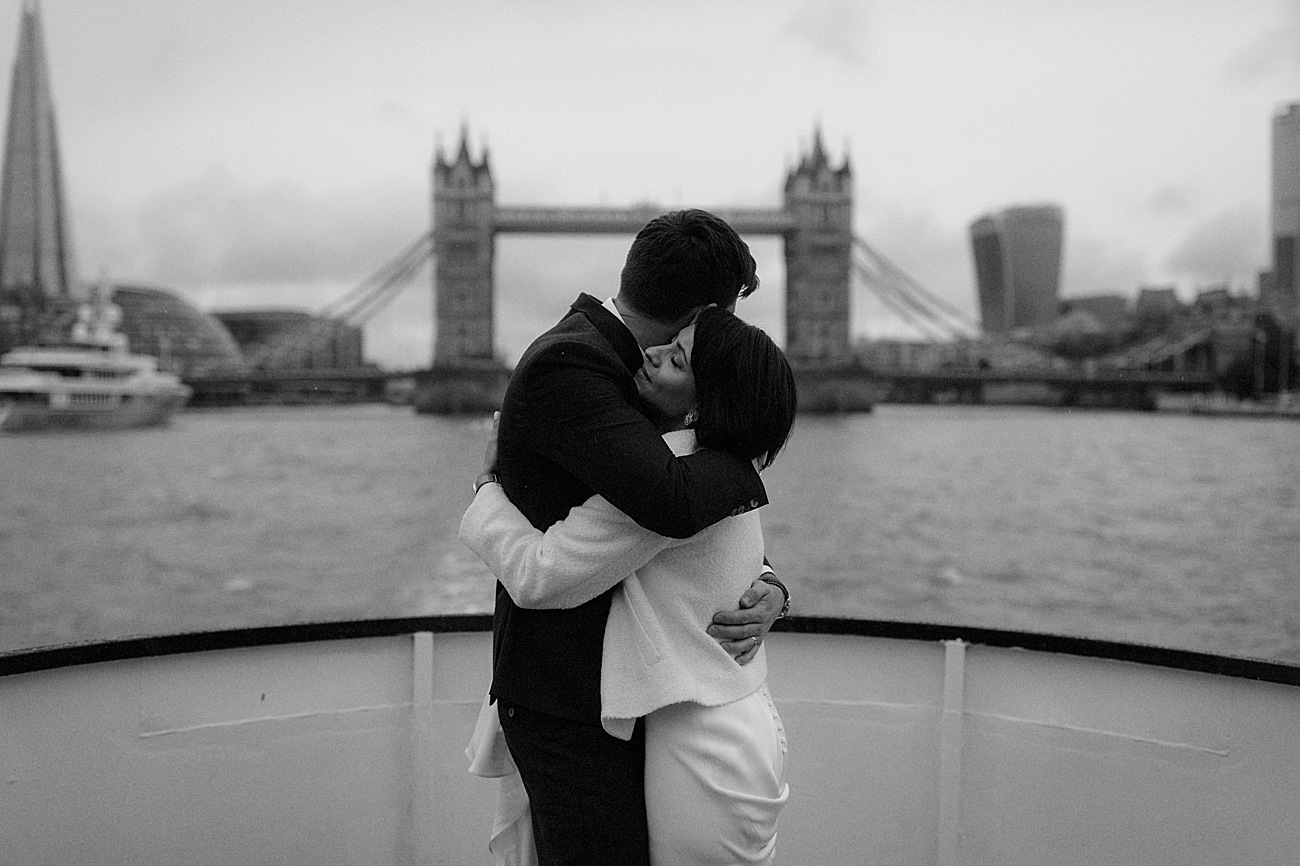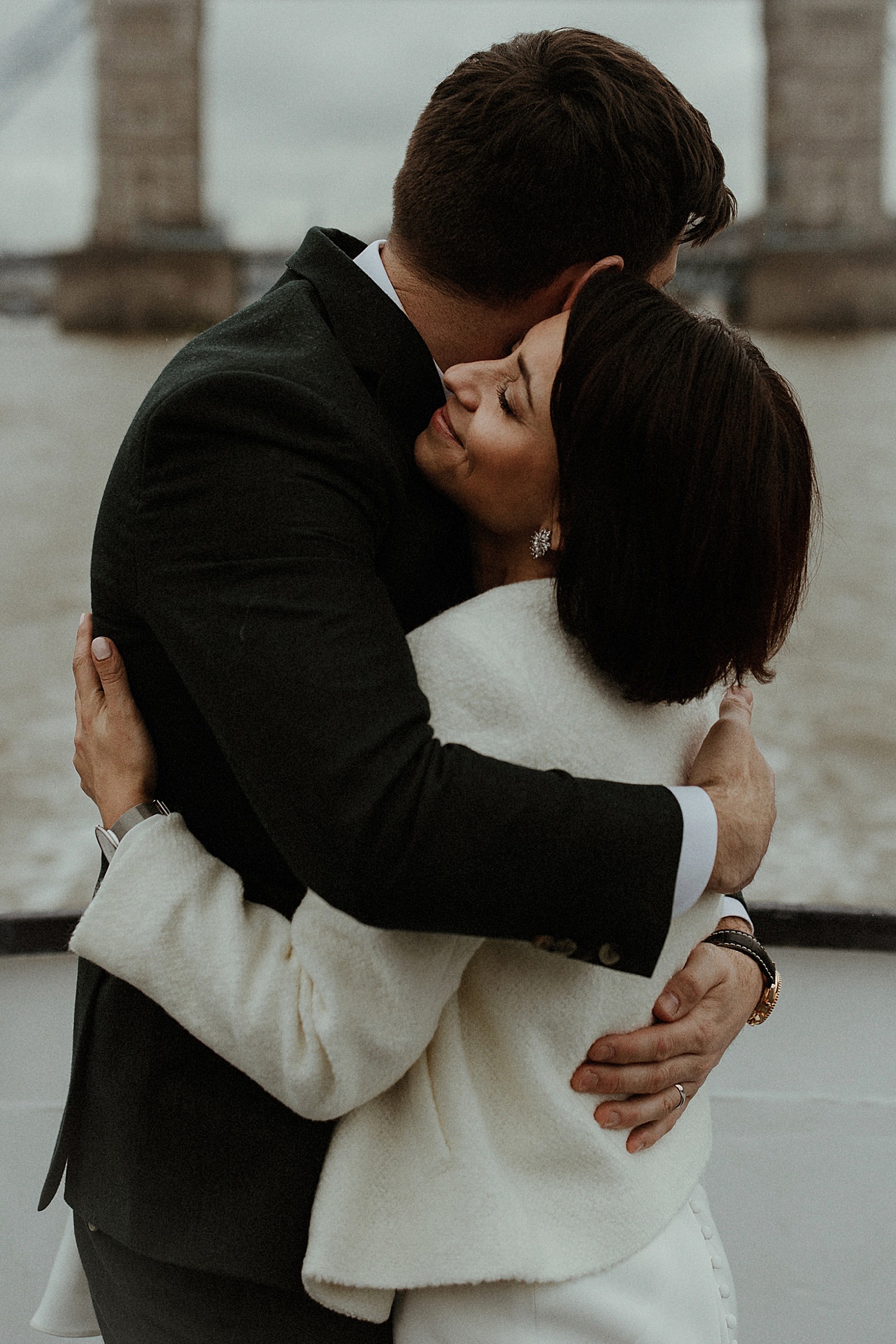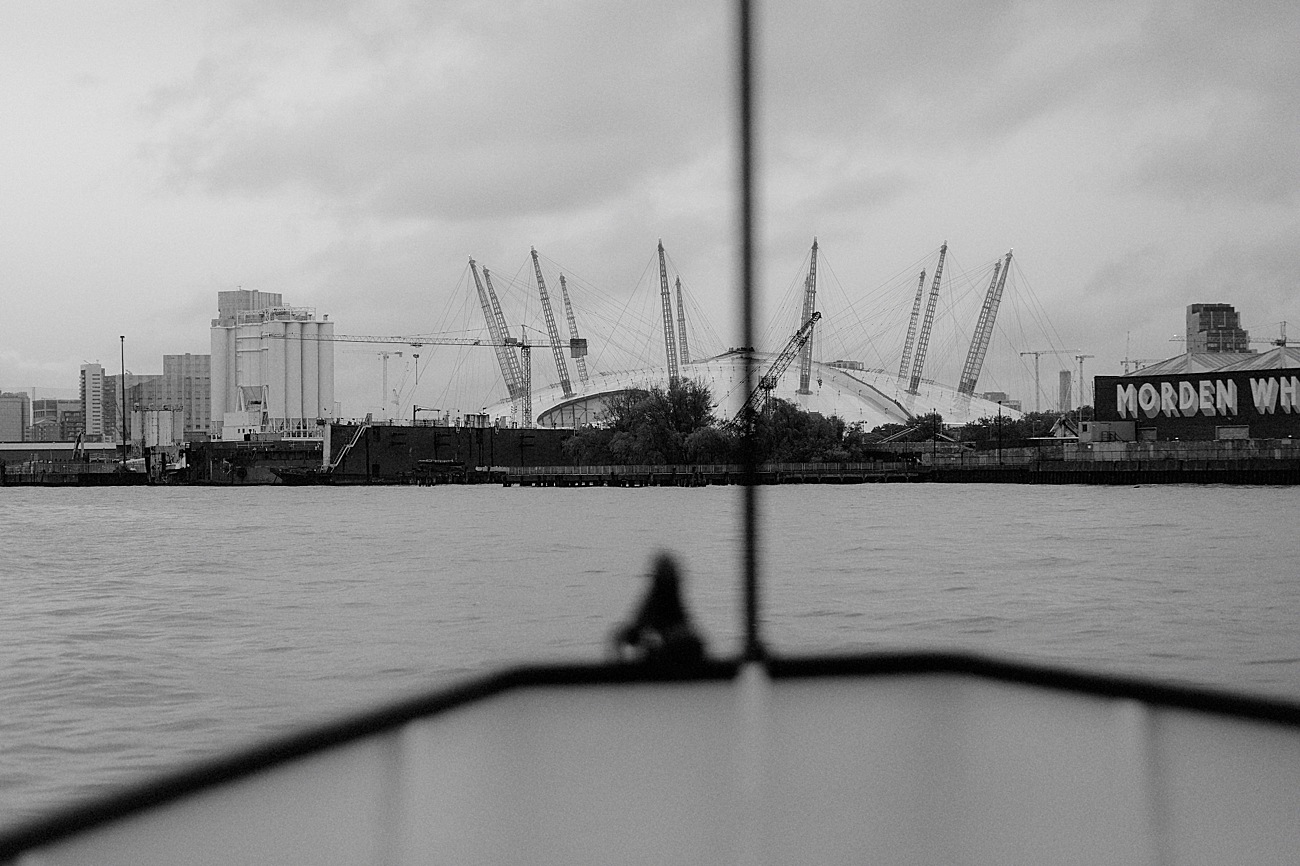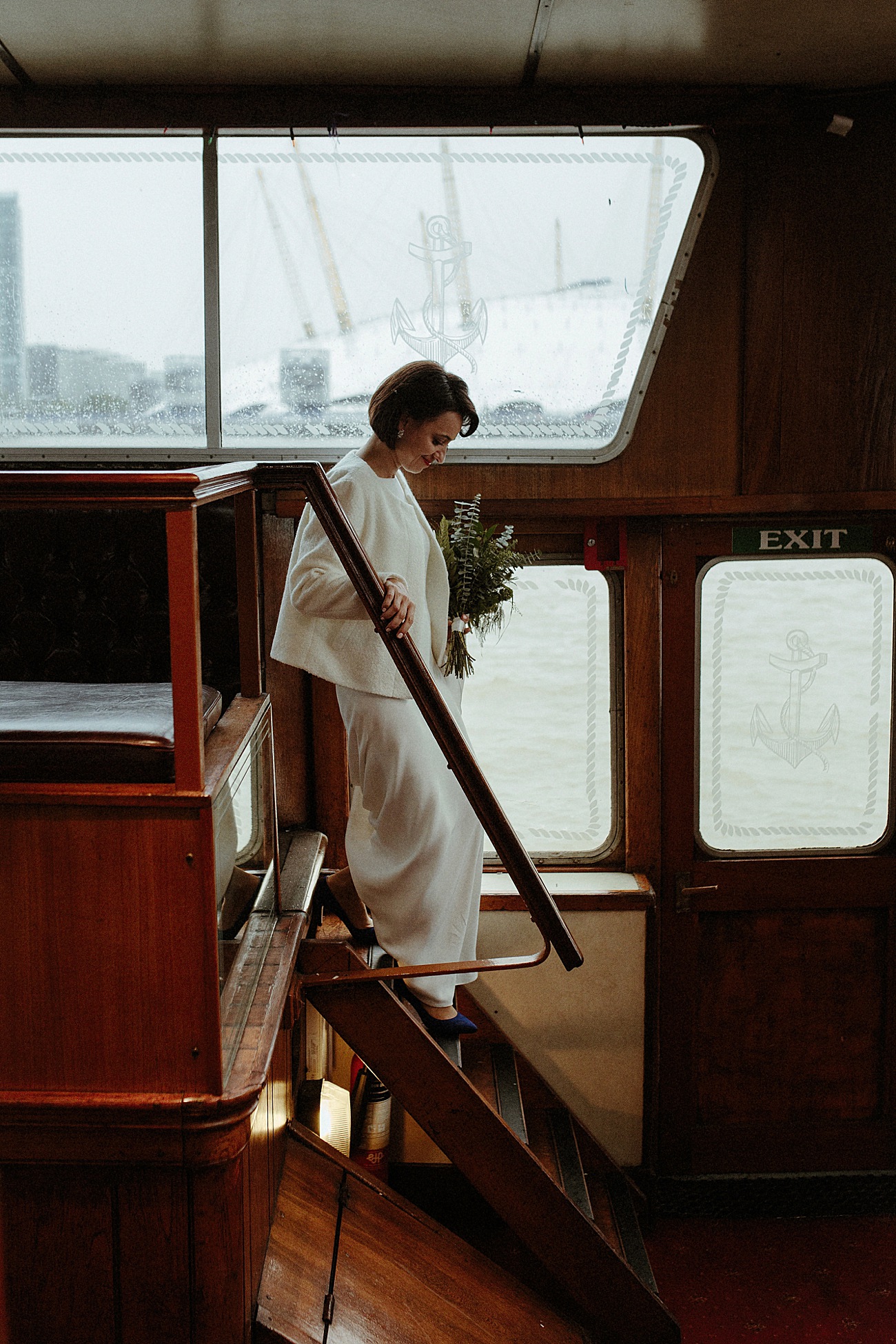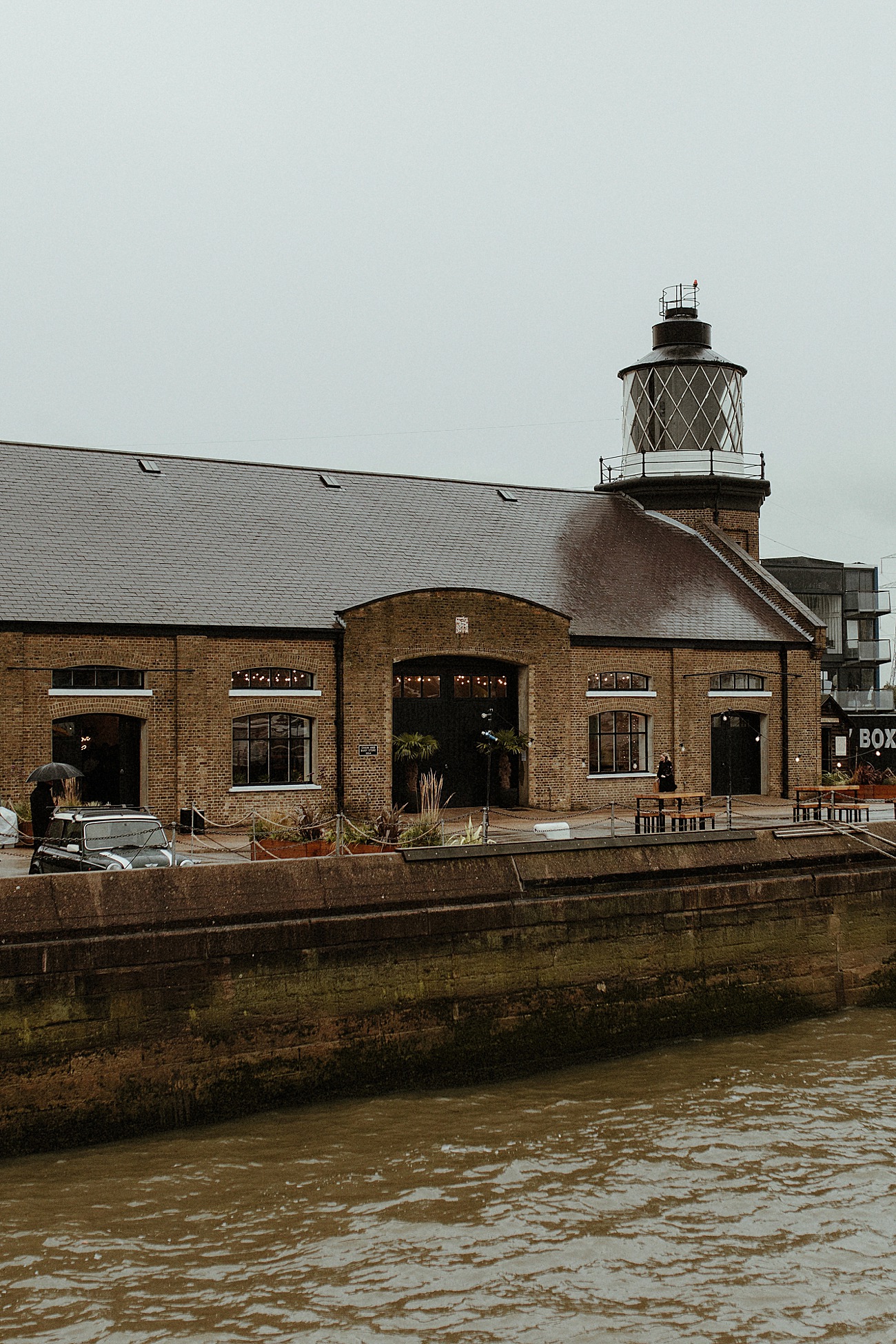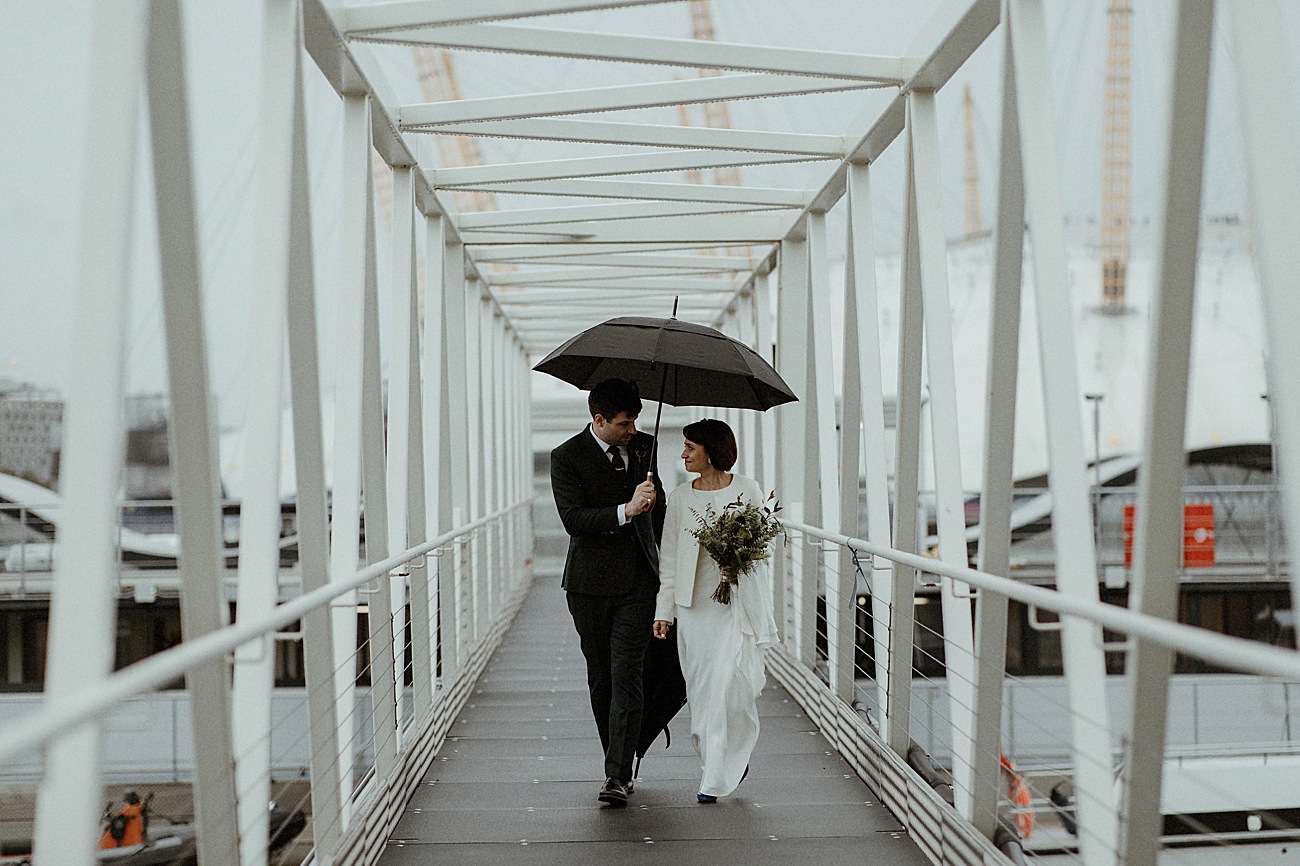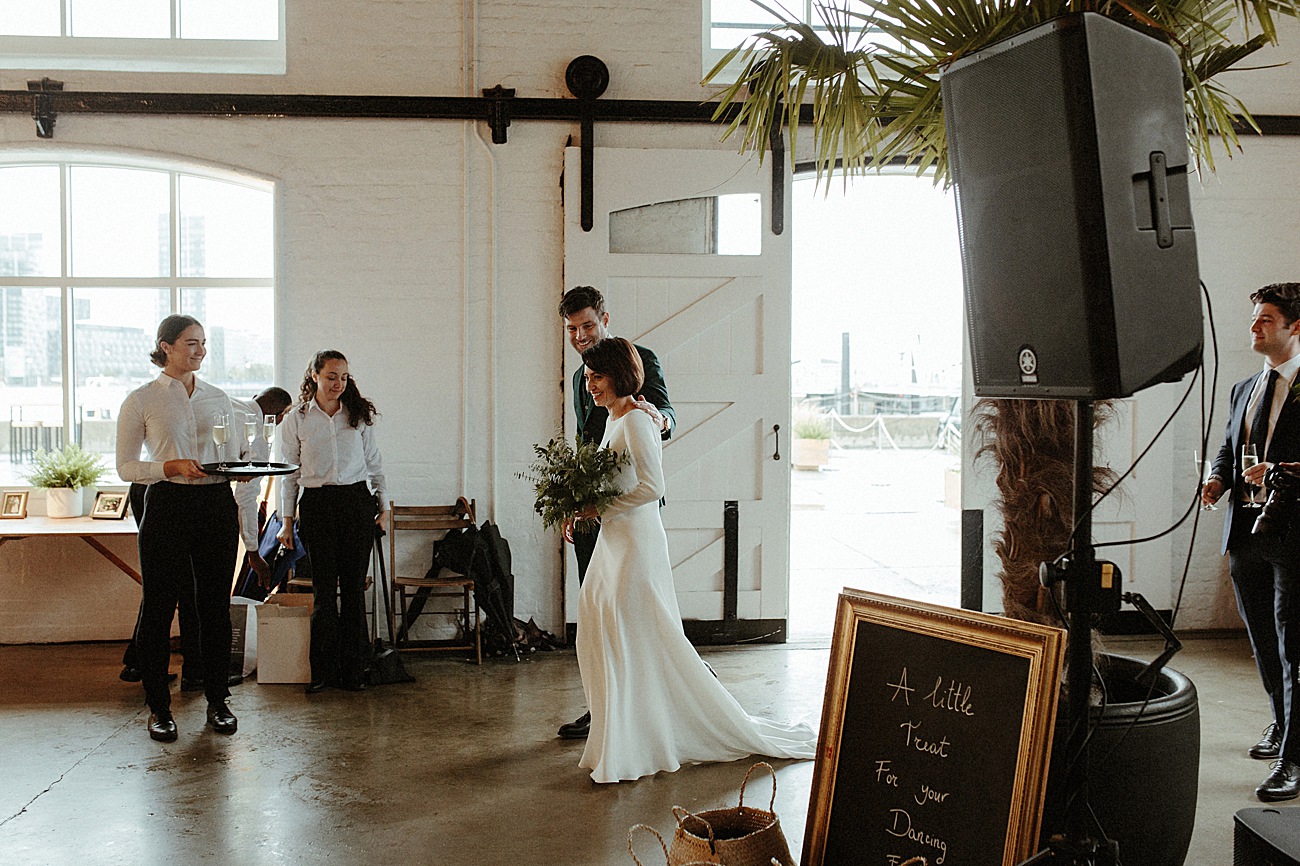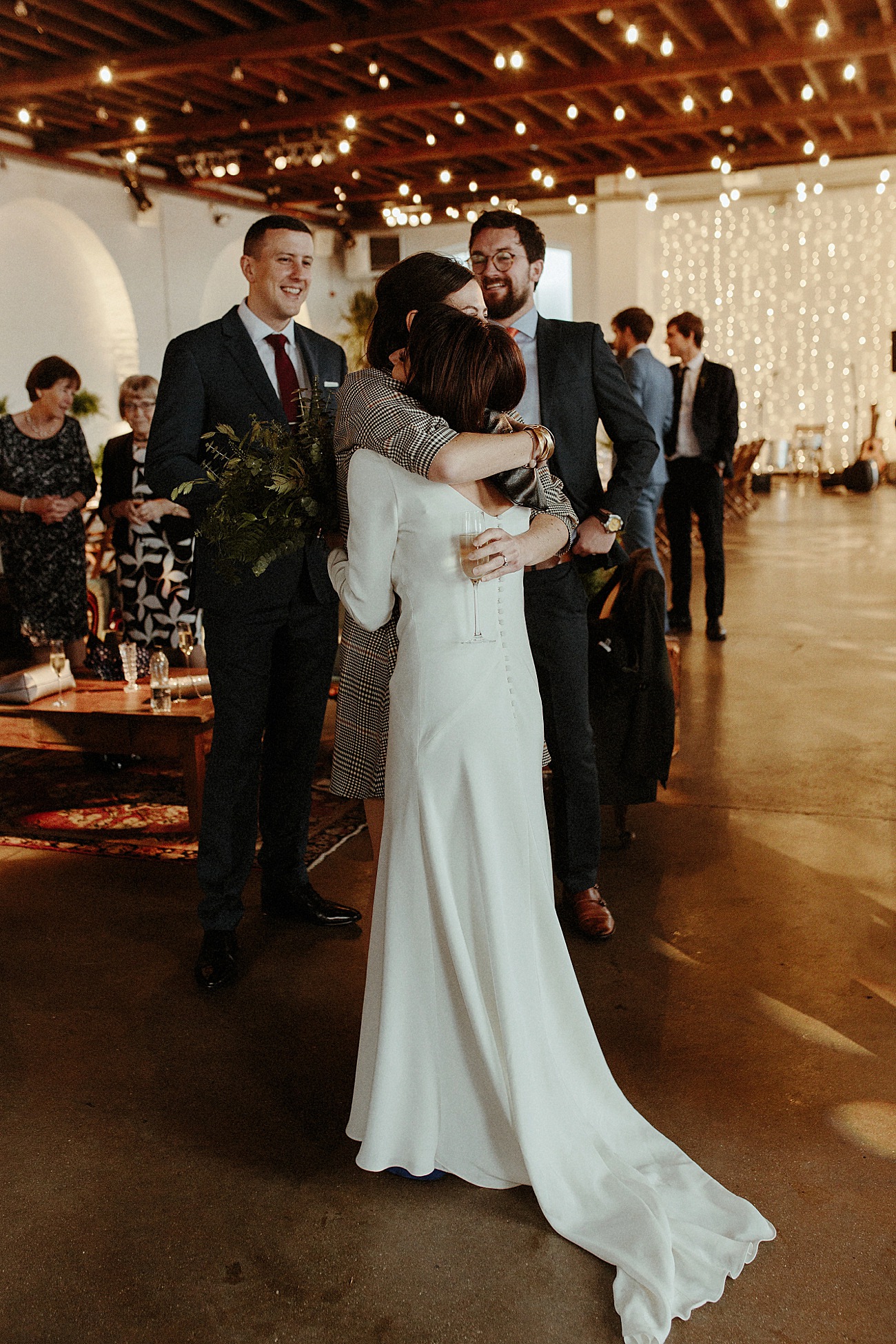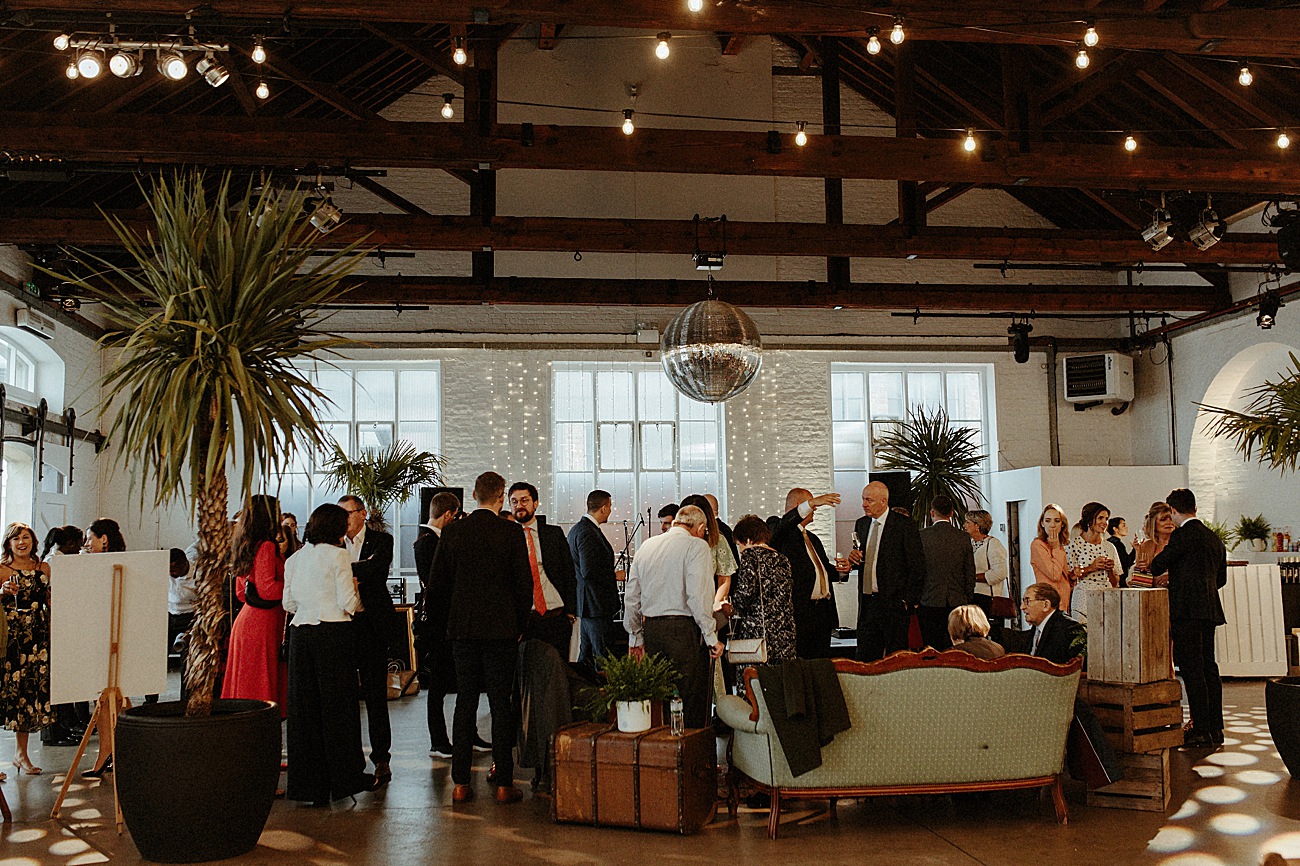 "We chose plants instead of fresh flowers, for the longevity, the instant impact offered and the cost factor."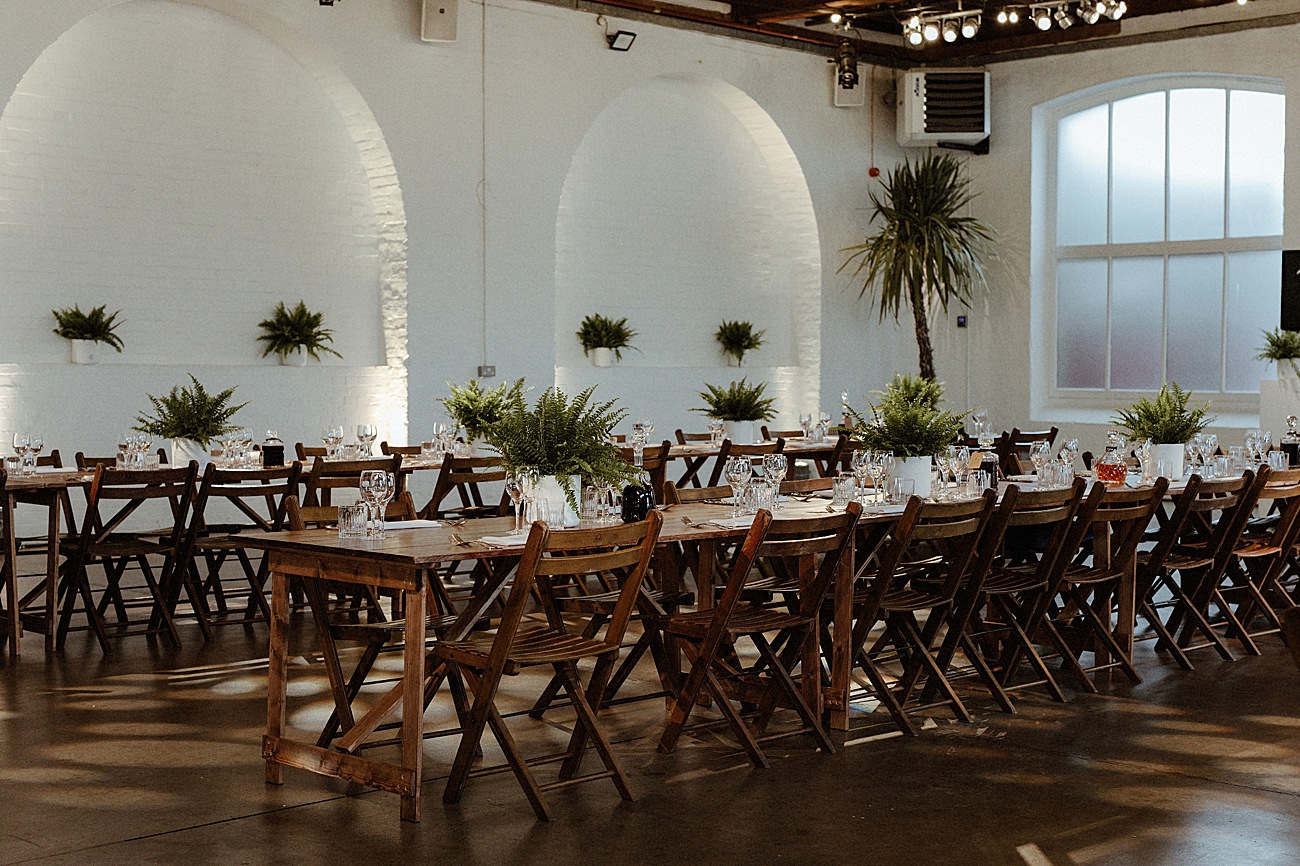 "As wedding favours, we had real Boston fern plants that we used as decorations on the tables and throughout the venue which guests took home with them as they left."
"Something that we hoped they could enjoy for a longer period in their homes. We used London House Plants a seller from Columbia Road flower market, (which Diana visits every Sunday). They were very easy to deal with and delivered promptly the day before."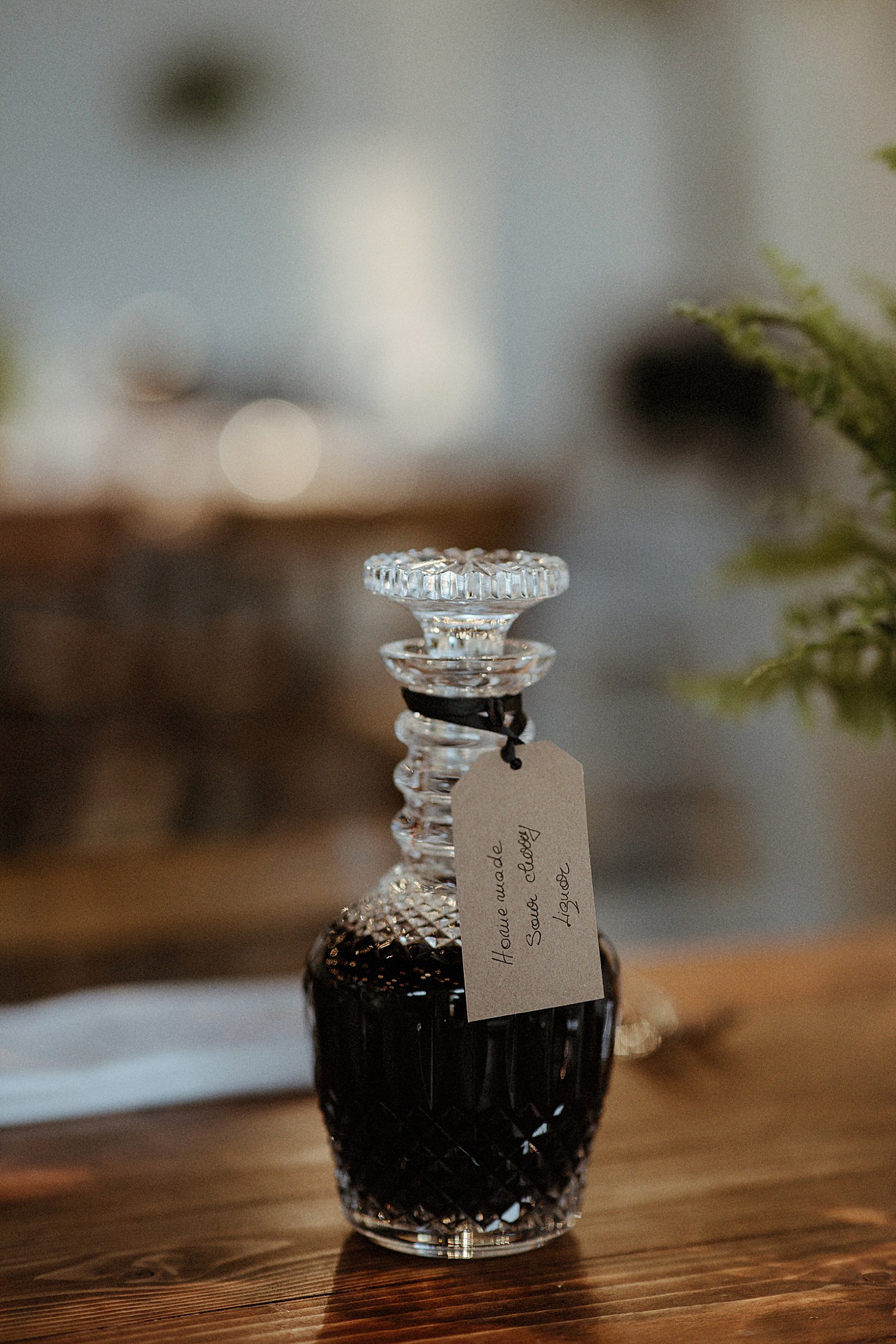 "Jimmy Garcia Catering was our chosen caterer for the entire day – they delivered the most amazing food! We had canapes served on the boat as we took a little river cruise after the ceremony."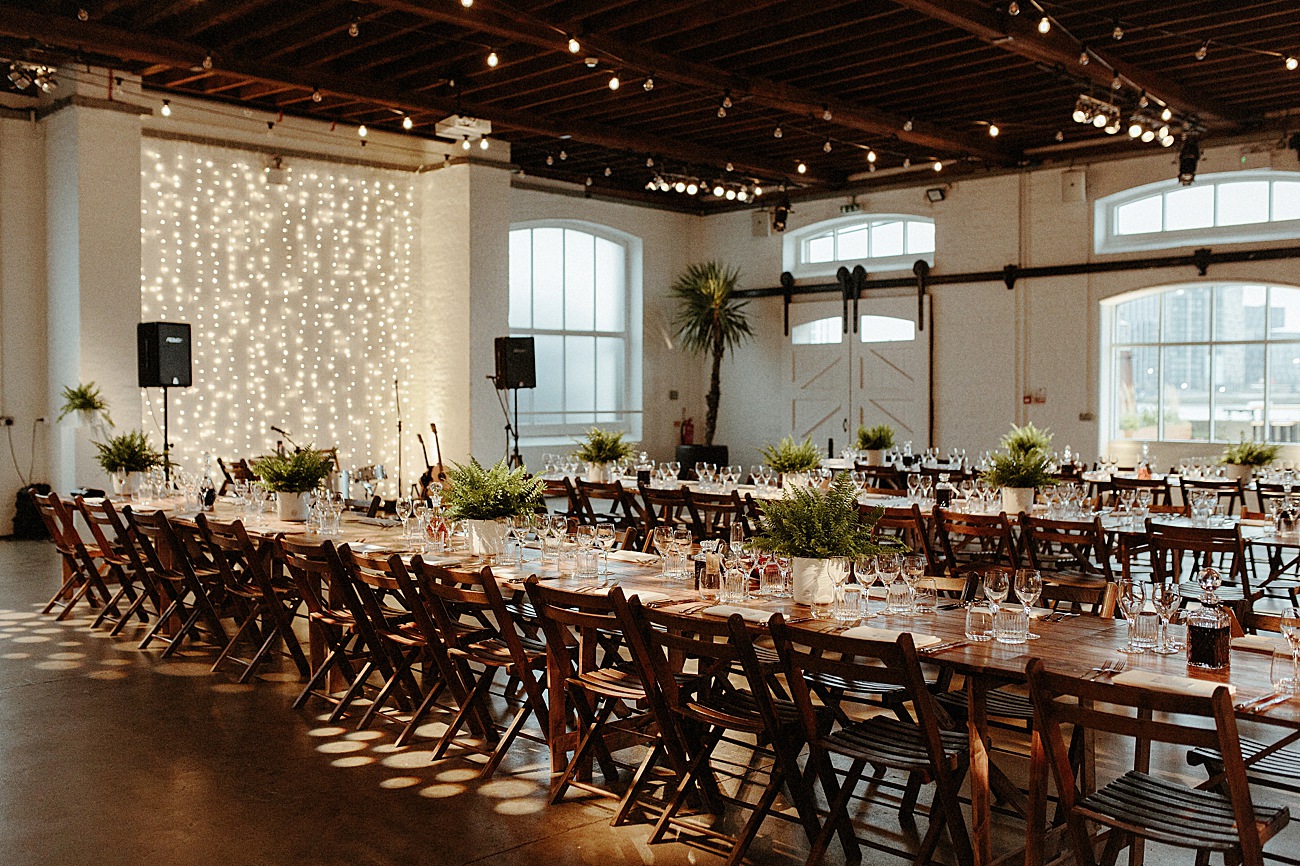 "More canapes as we returned to the venue and our evening guests arrived and for the main meal we had a feasting menu, as sharing platter, over which people would mingle and strike up conversations."
"For table drinks we provided guests with some lovely cherry liquor made by Diana's mum and some good old Irish whiskey, both displayed in some lovely vintage decanters. They both went down a treat!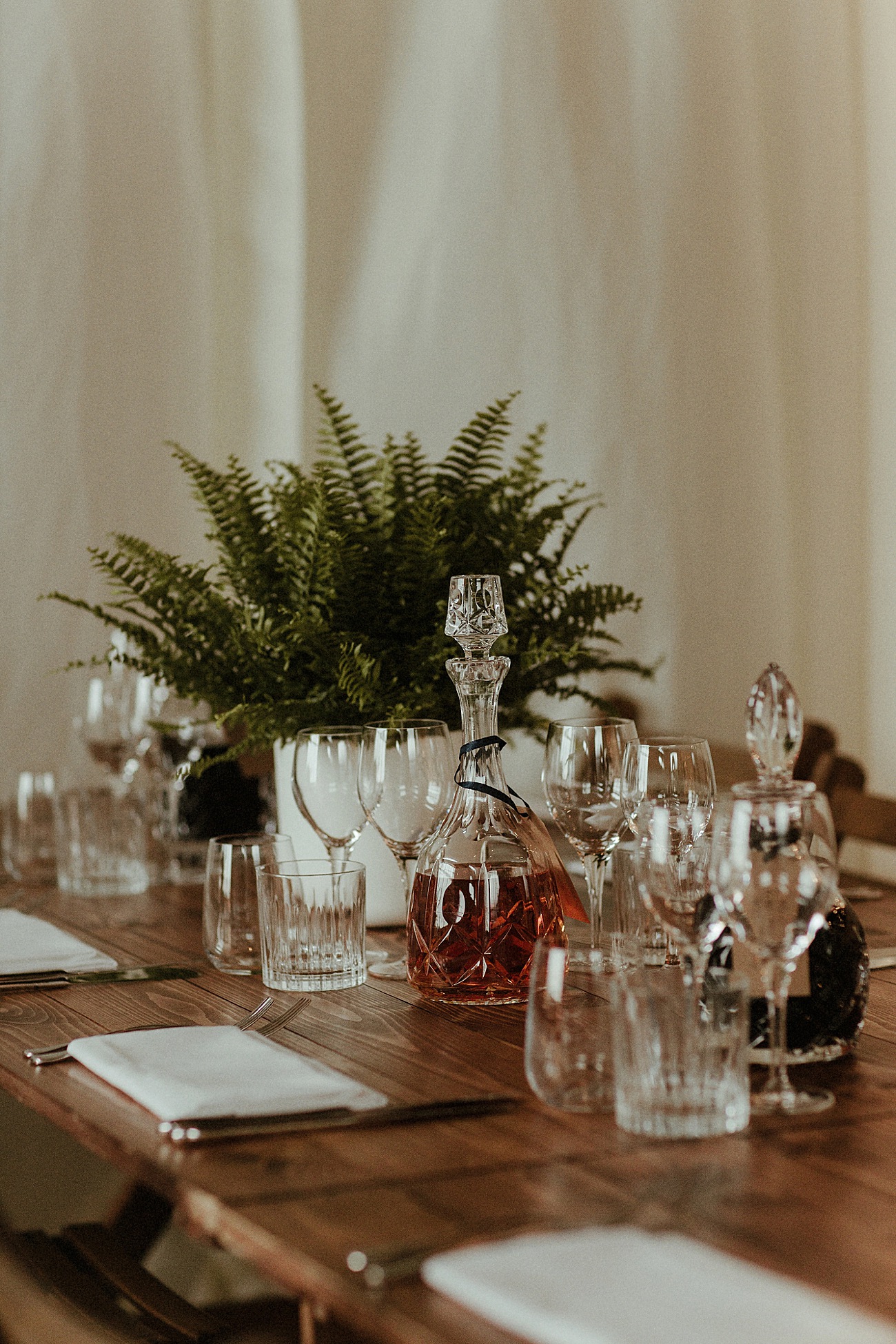 "We used a downloadable template for our invitations, name cards and seating plan. We chose a greenery scheme to go with our theme."
"For the 'save the date', we used botanical postcards from Kew Gardens and a personalised stamp. For the 'thank you' cards, we used one of our wedding photos printed as a postcard."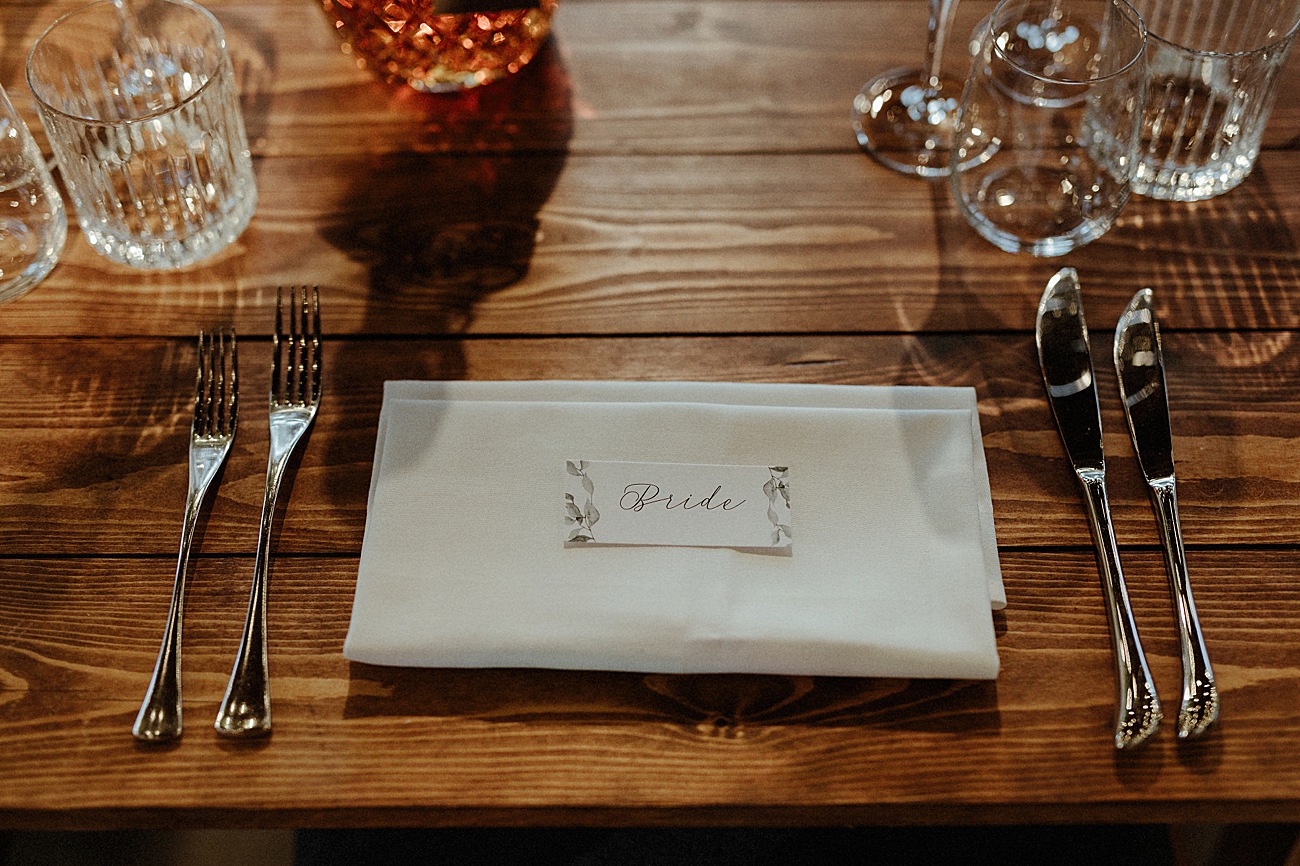 "Jimmy Garcia Catering was our chosen caterer for the entire day. We decided to have a selection of mini deserts as our wedding cake."
"We did not have the traditional cutting of the cake but we did want to spoil our guests with a few delicious options."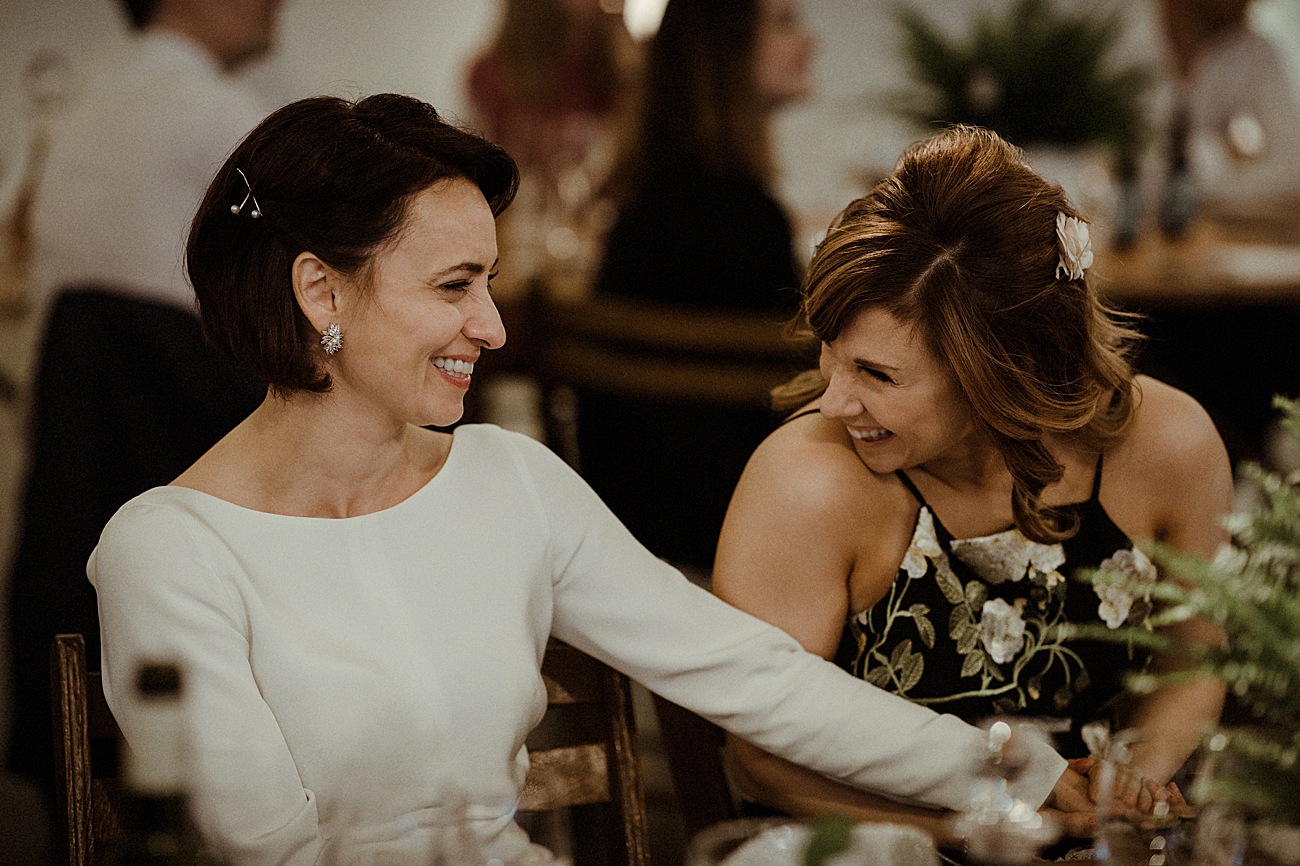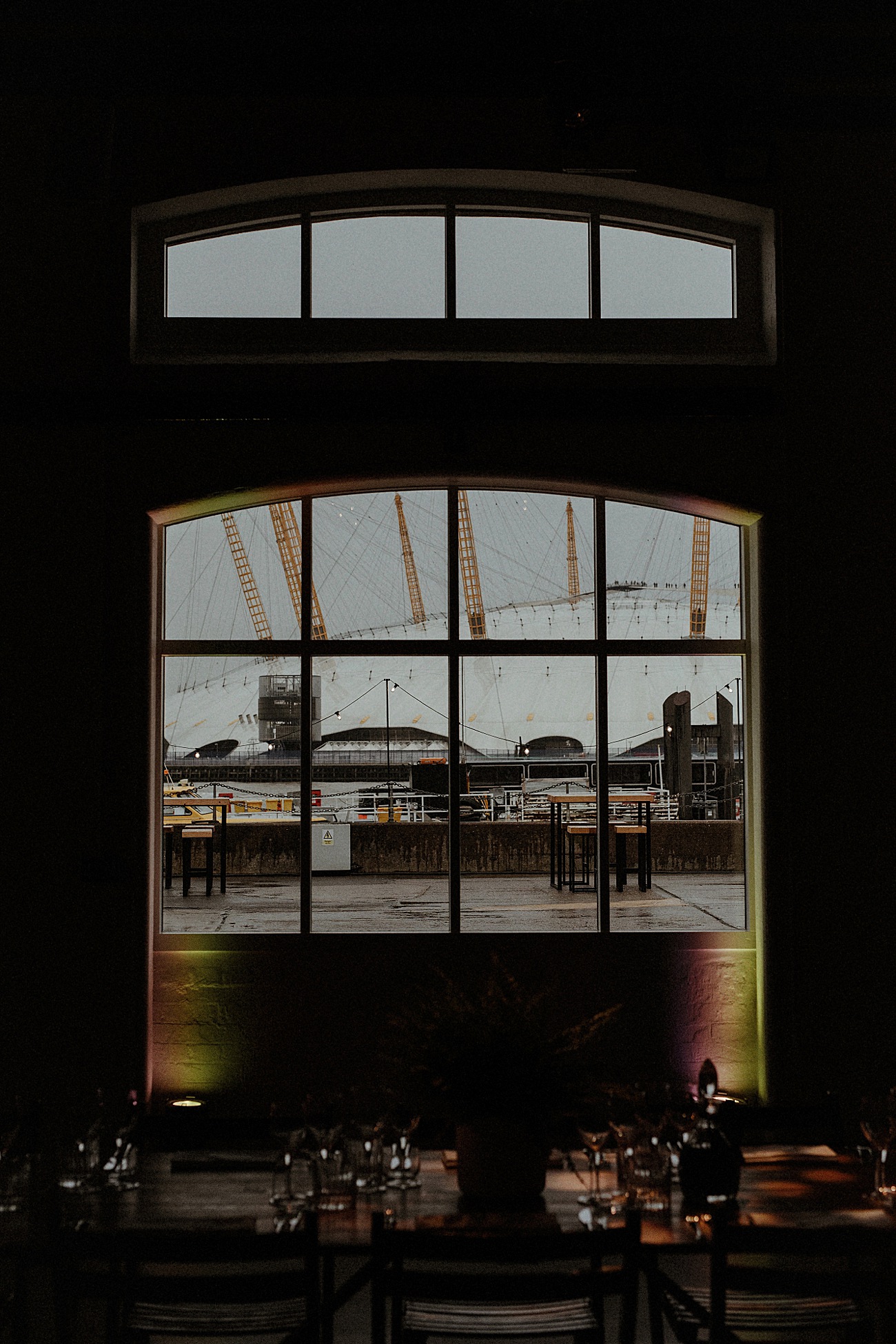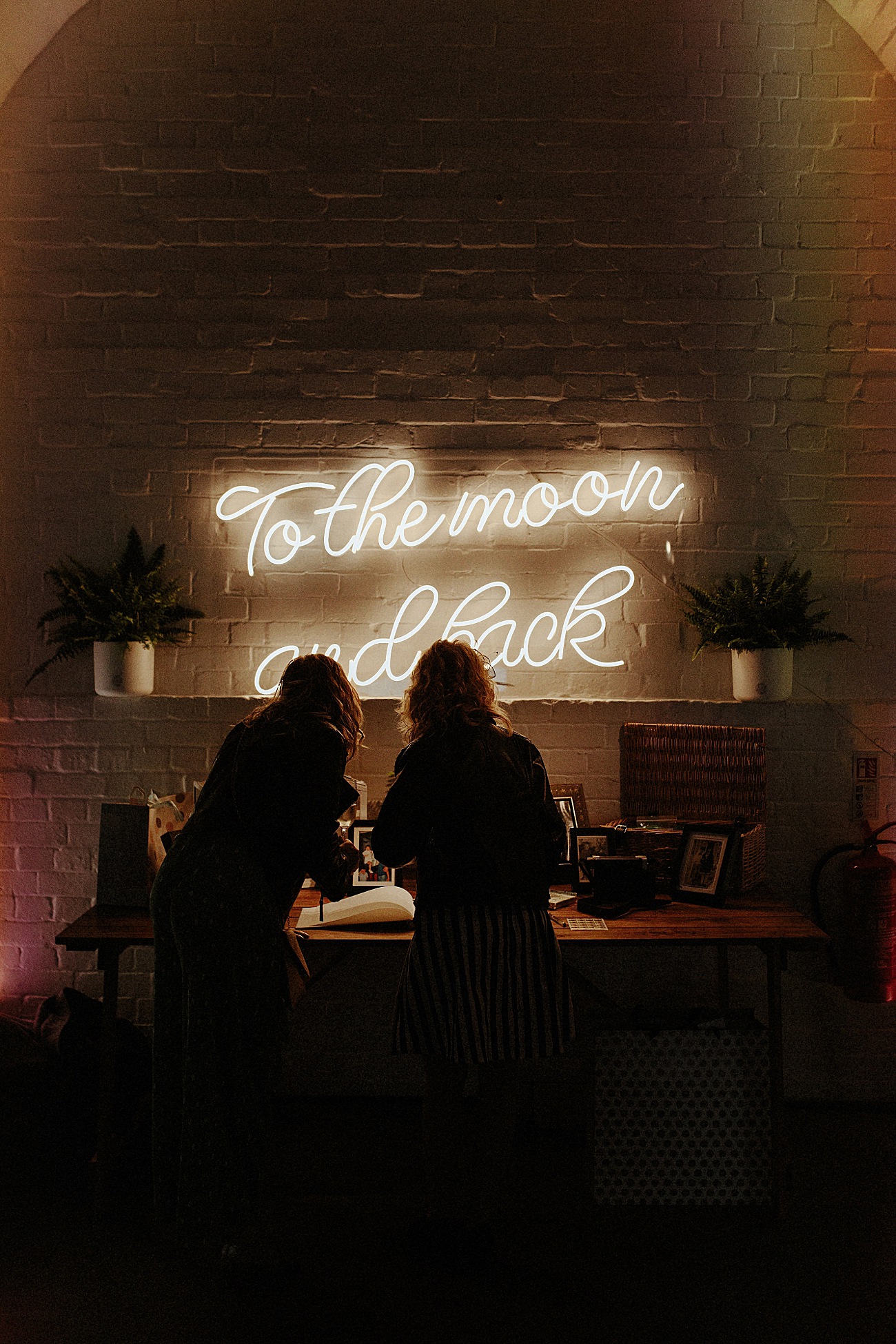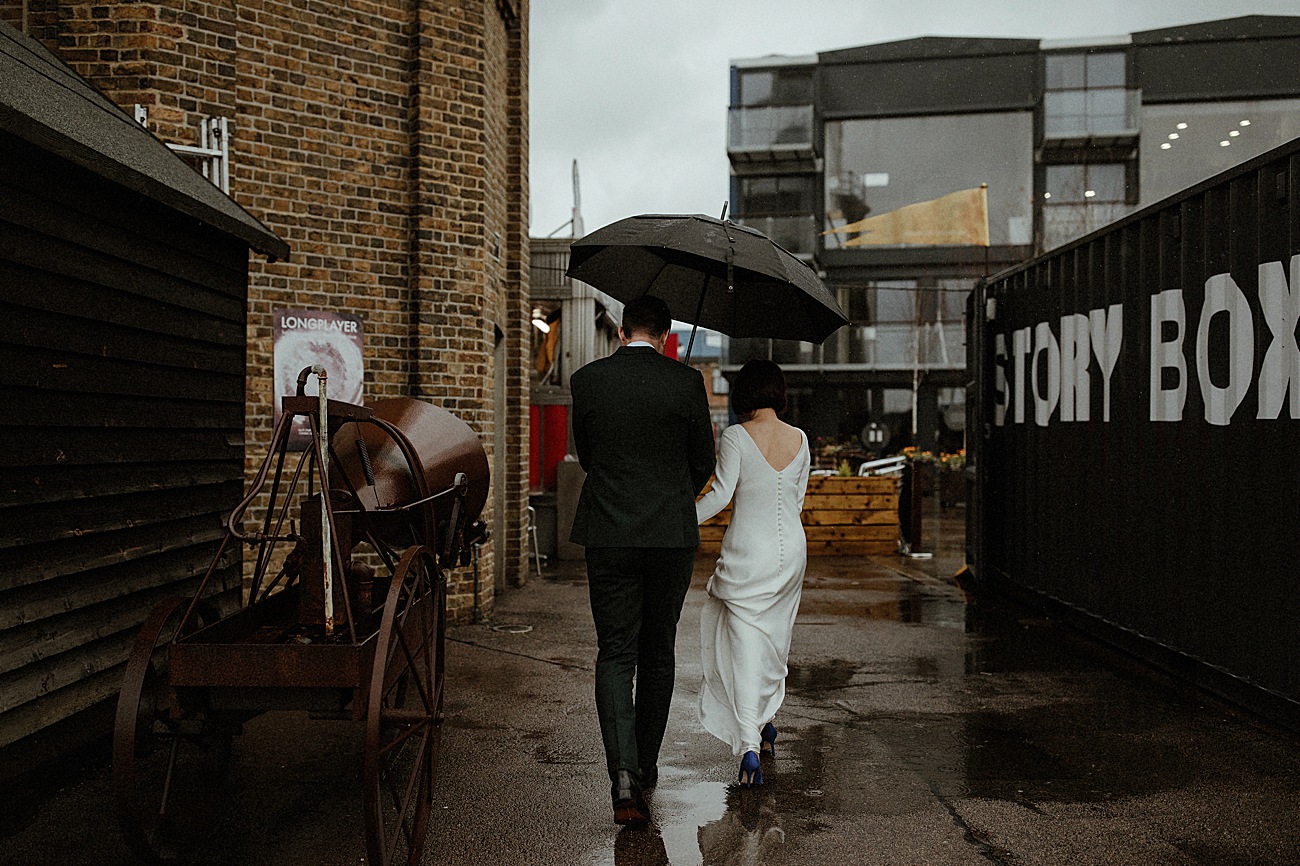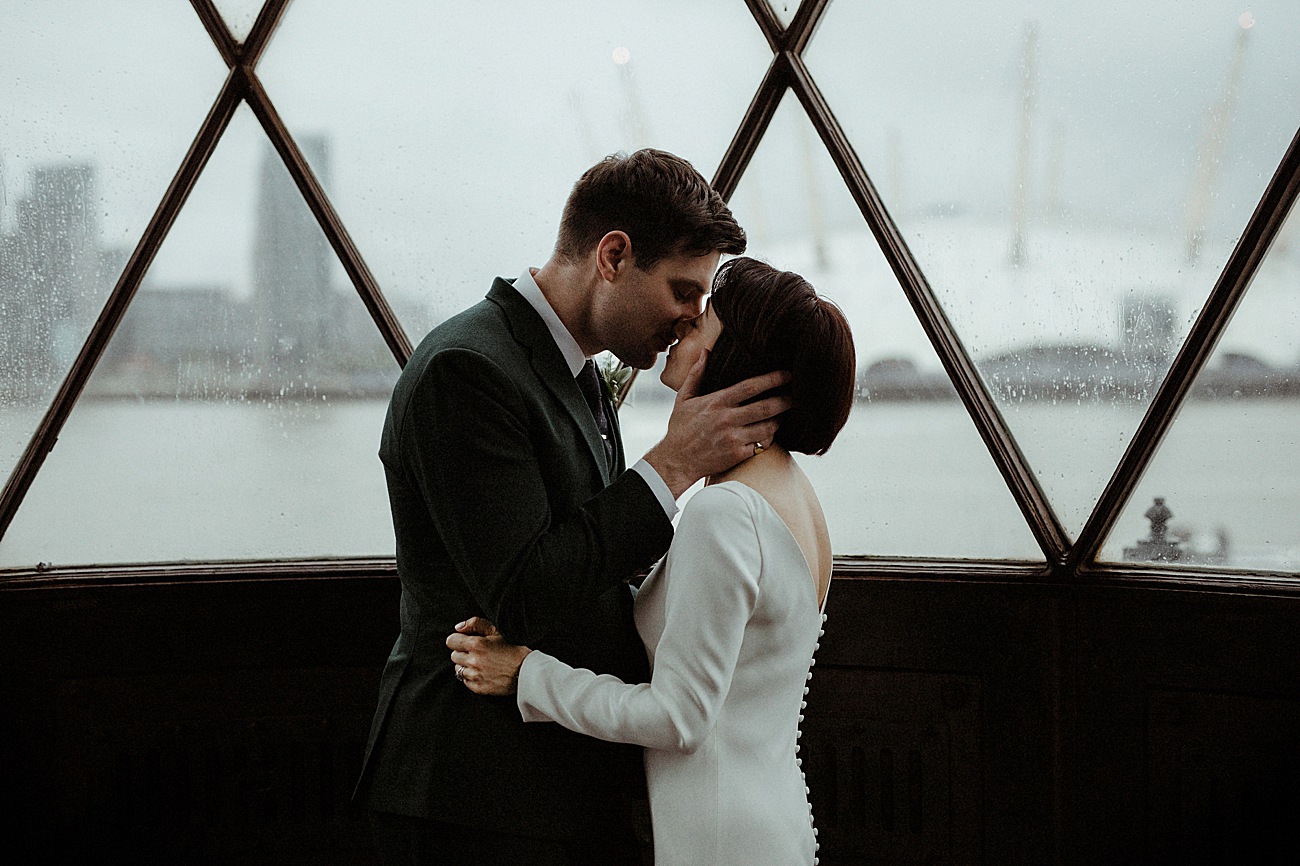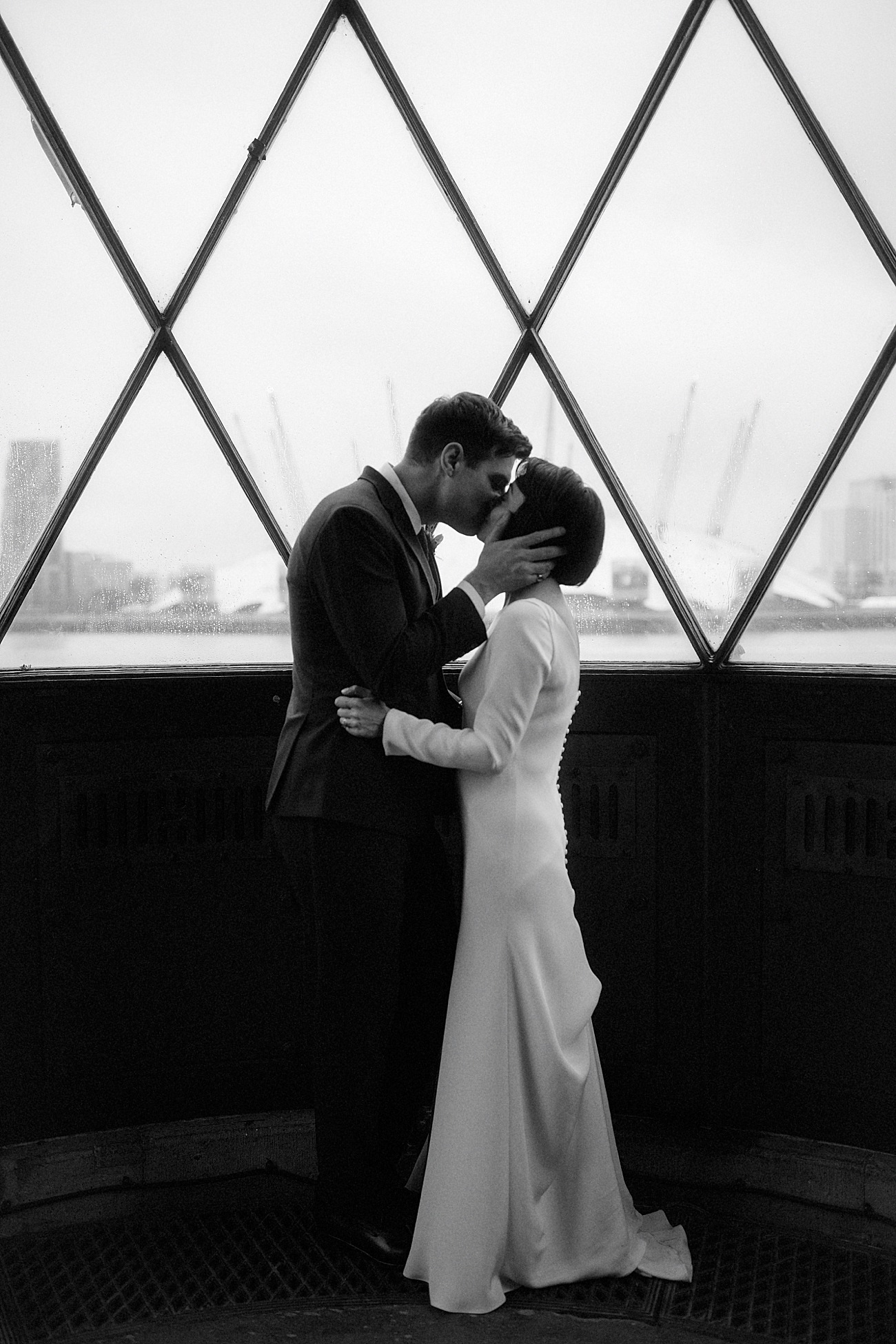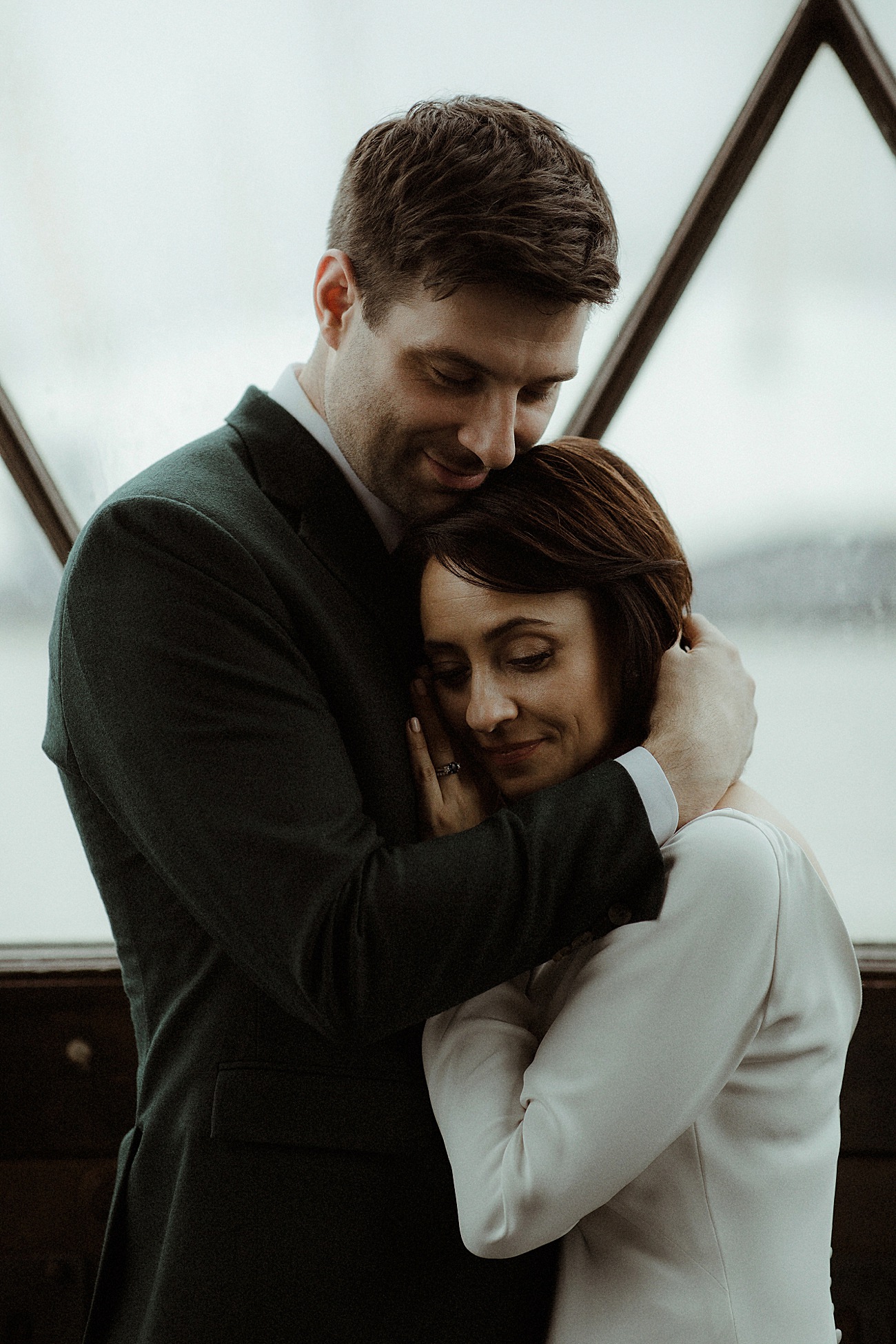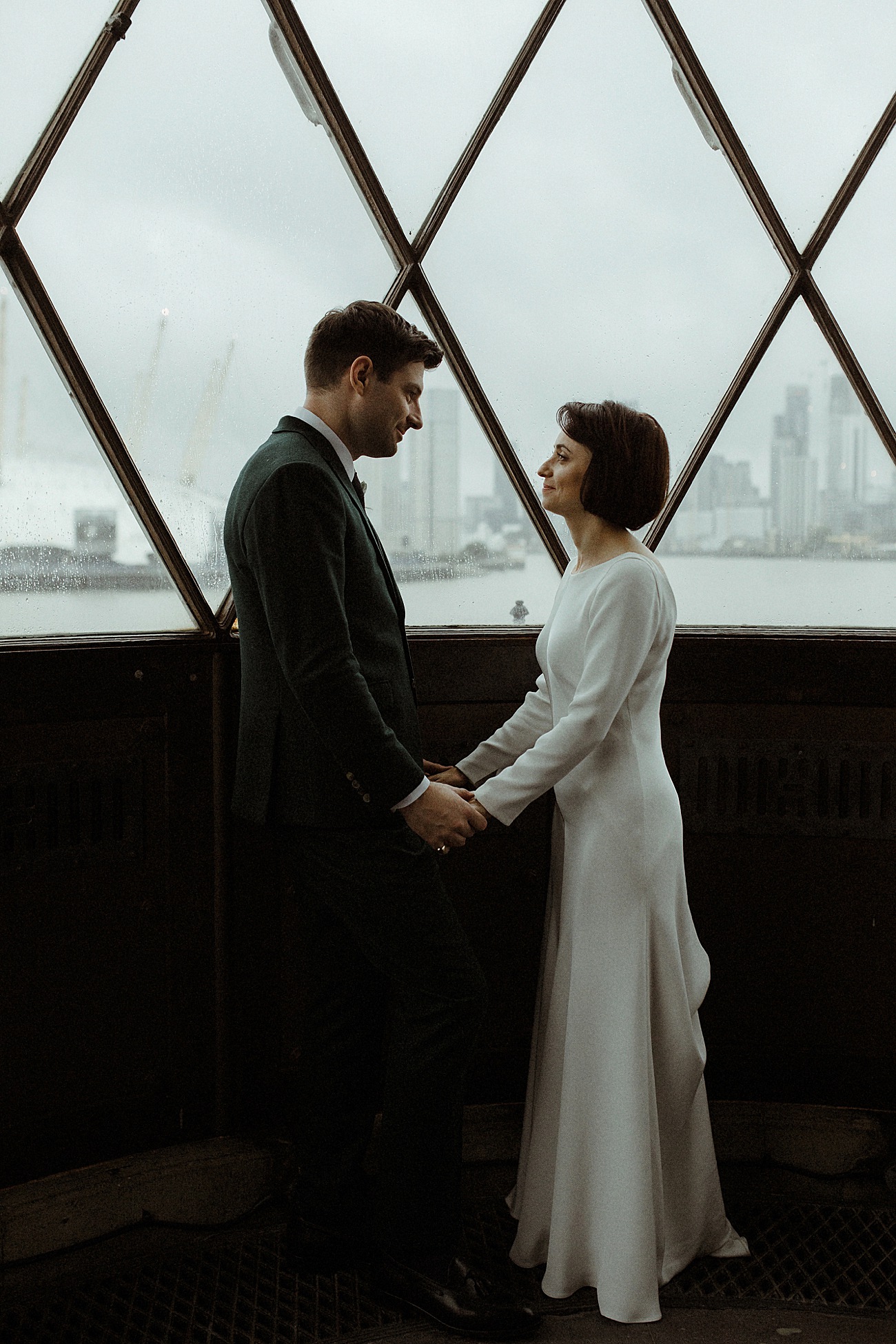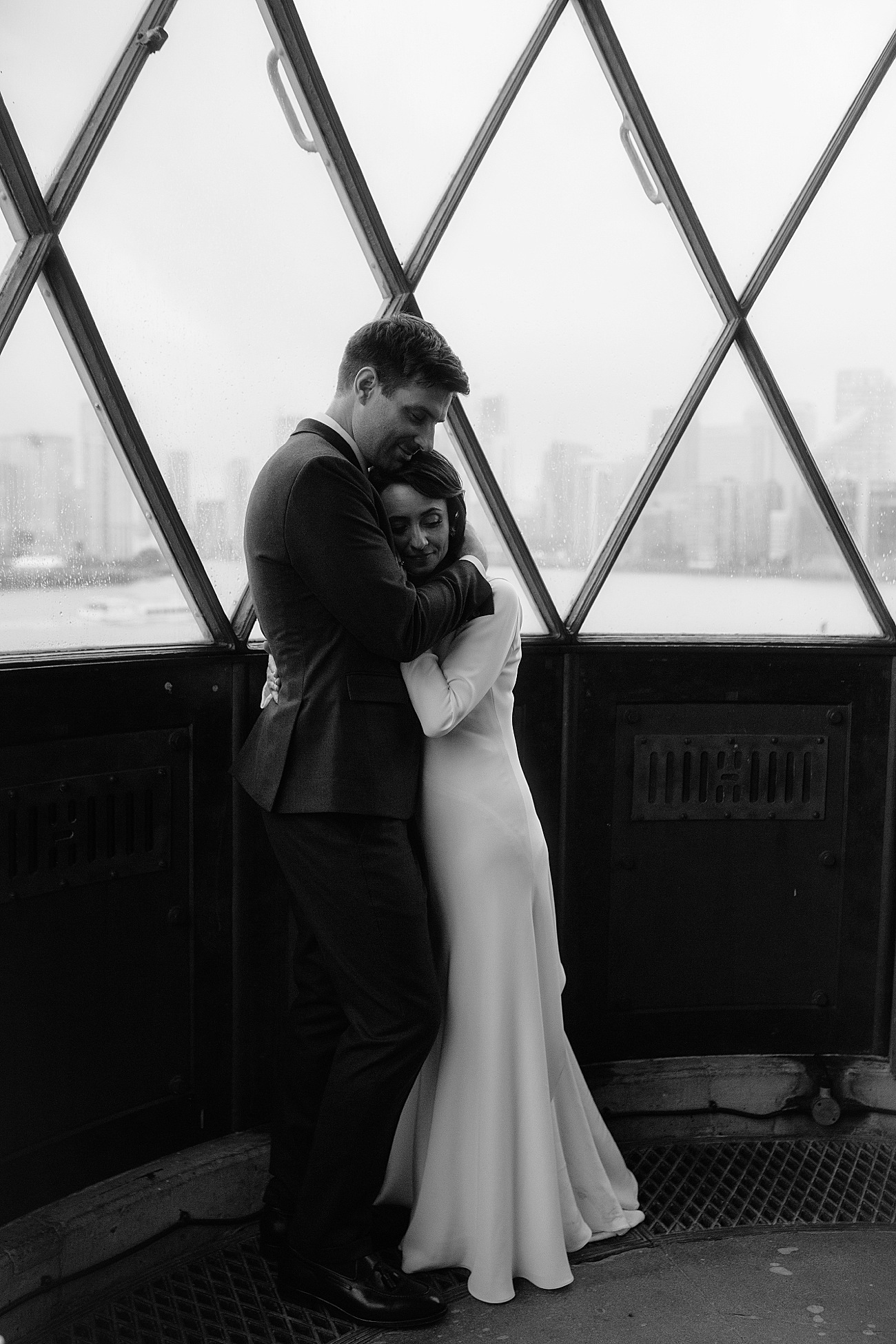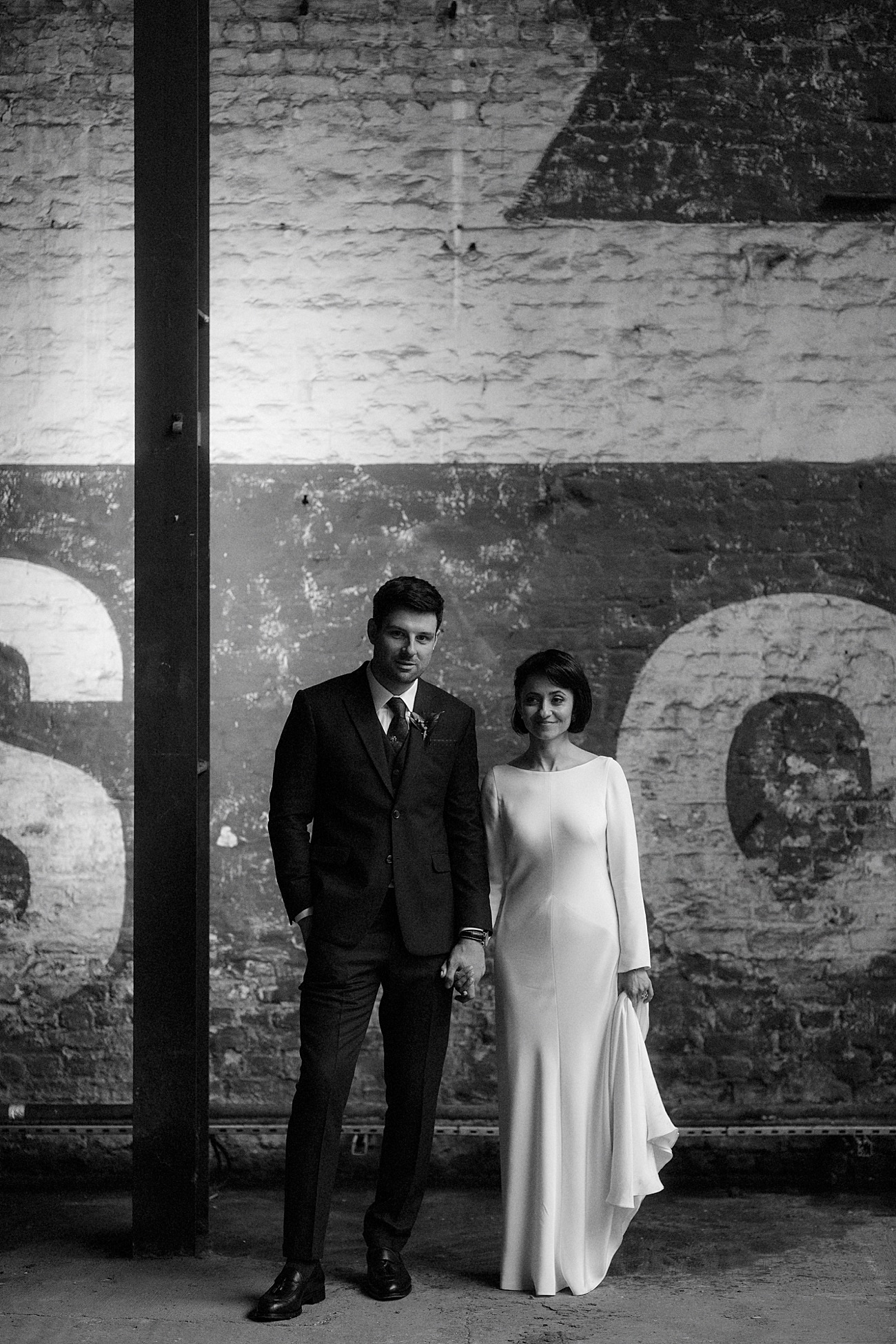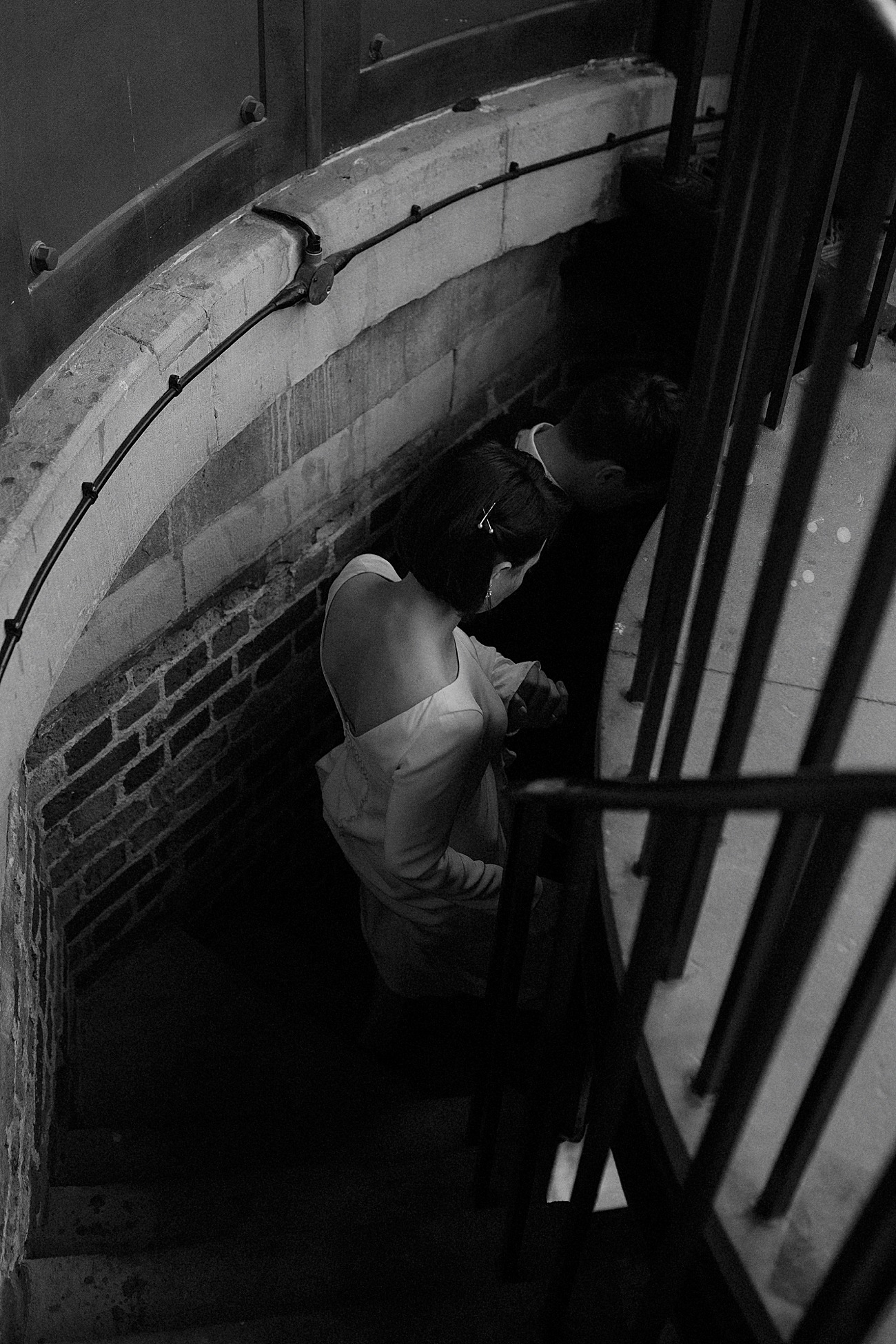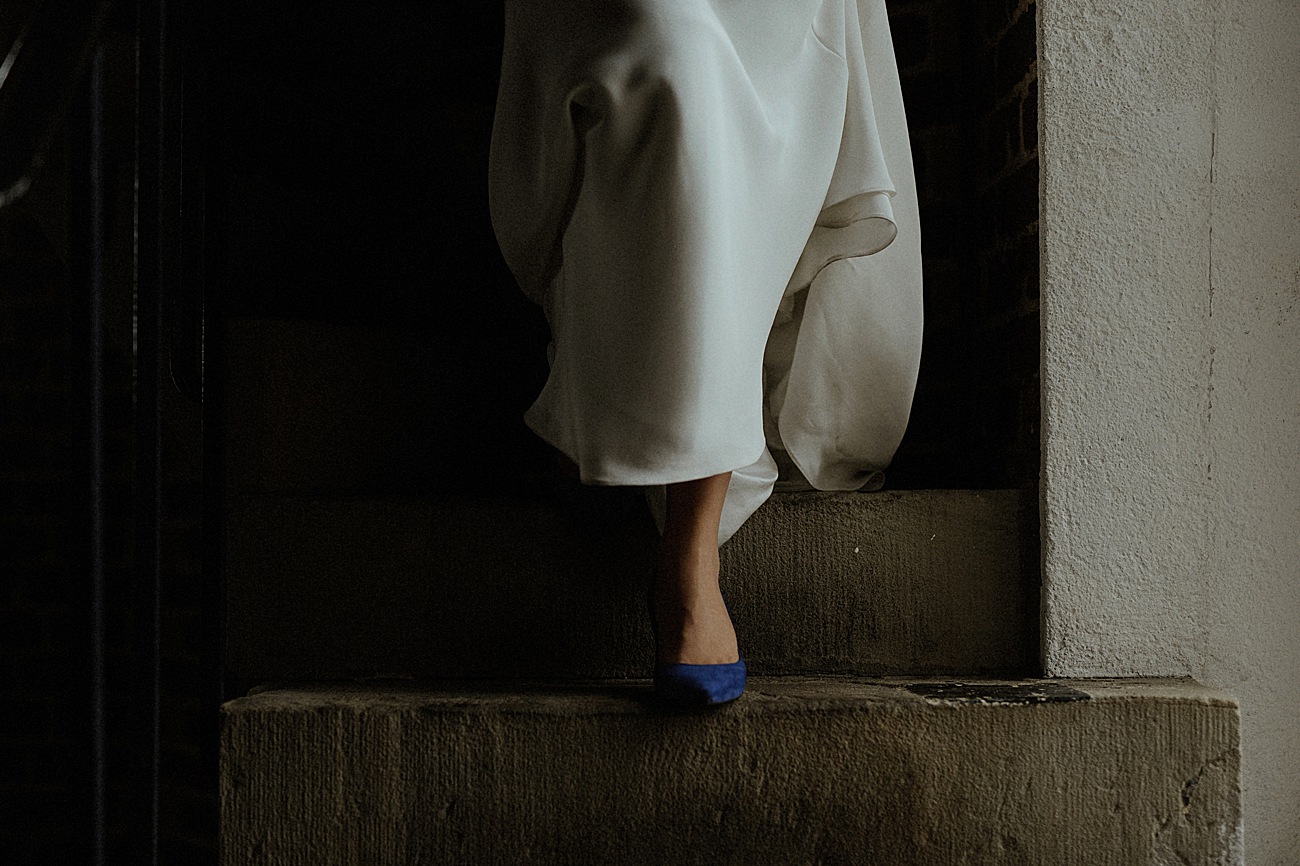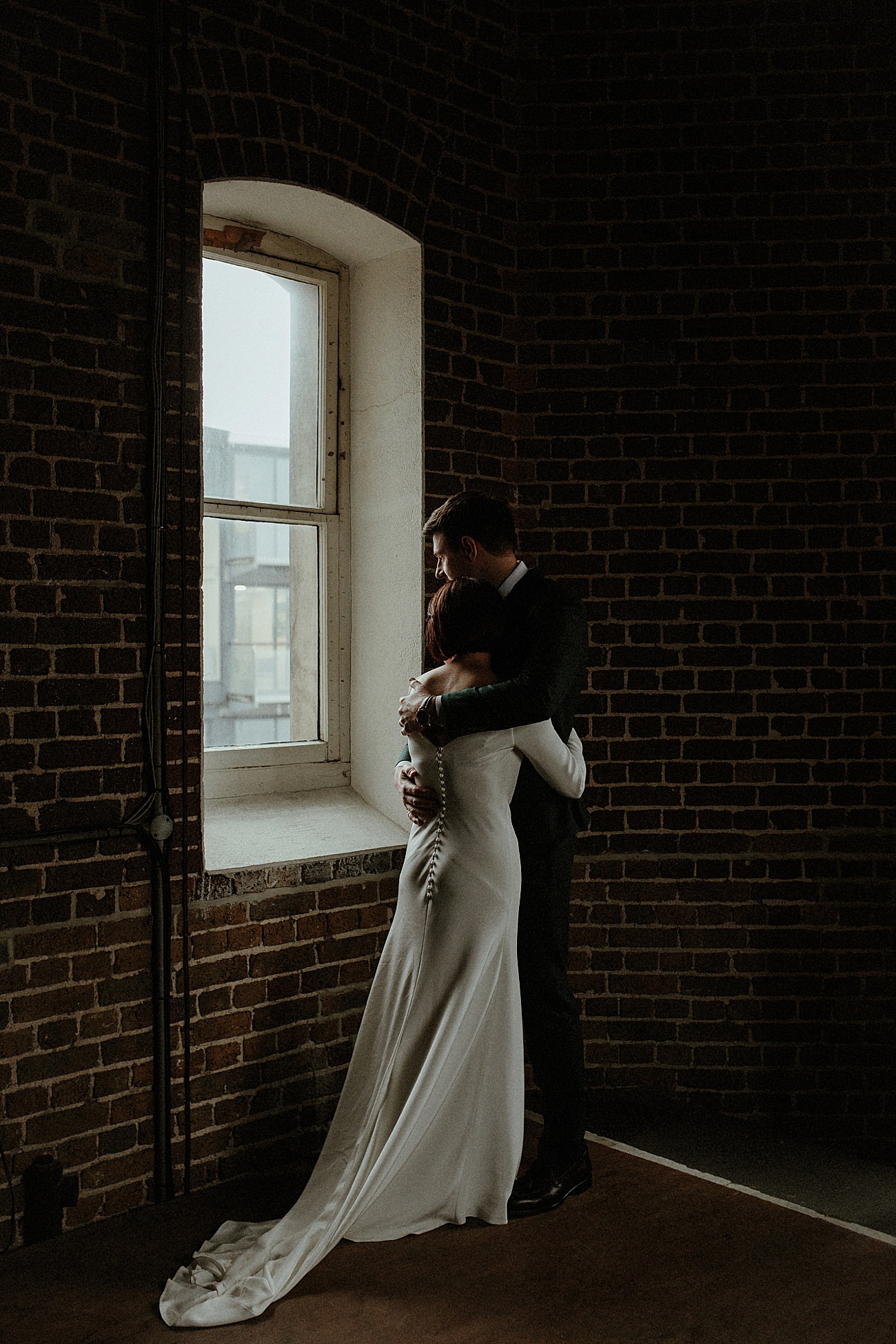 The couple hired real life couple and professional photography duo, Olivia and Dan Photography.
"We absolutely loved their cinematic photography style and we were over the moon to have them on board to capture the most intimate moments of our big day."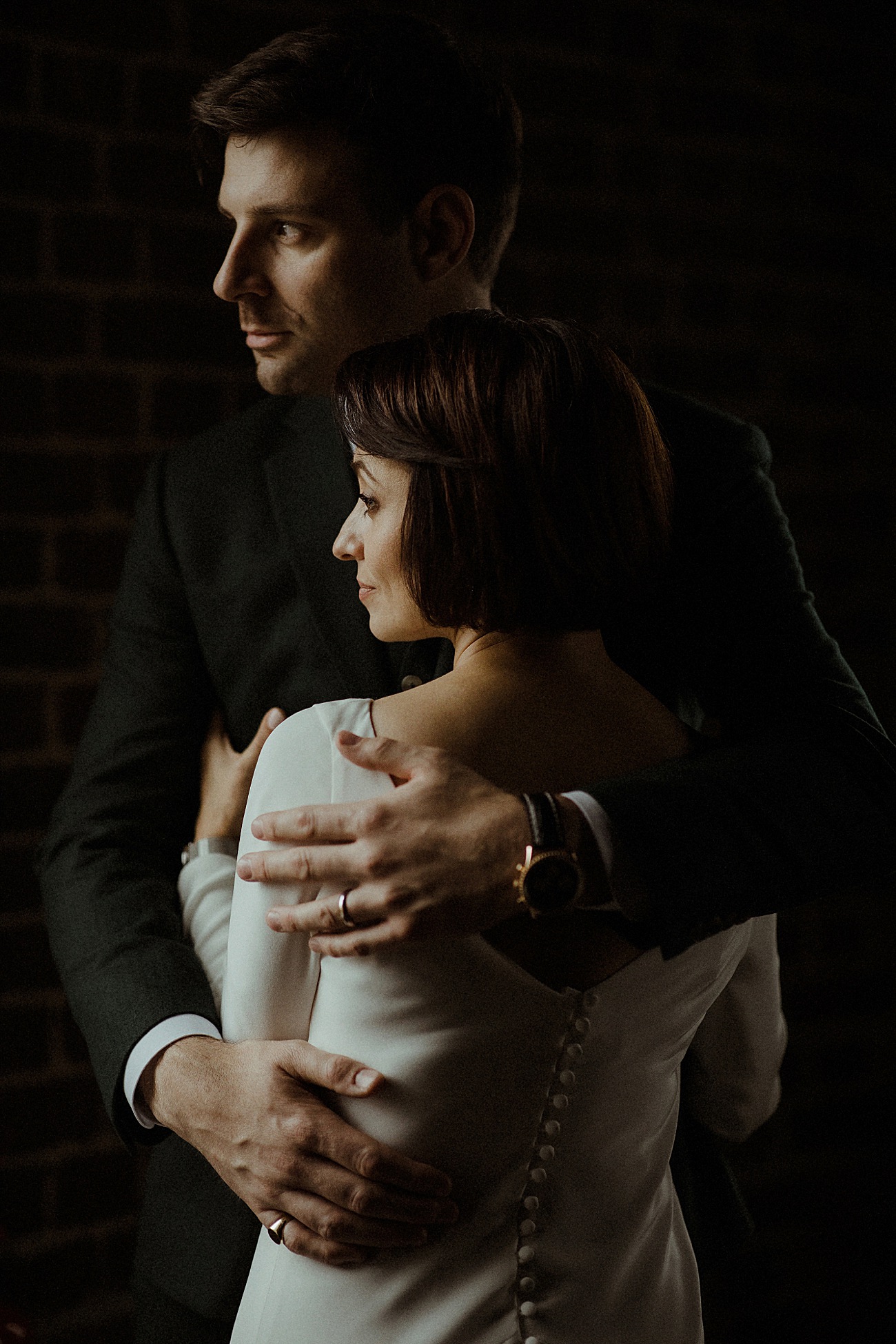 "They were such a pleasure to have around, to guide us and to bring their calmness and professionalism. We would wholeheartedly recommend them to anyone."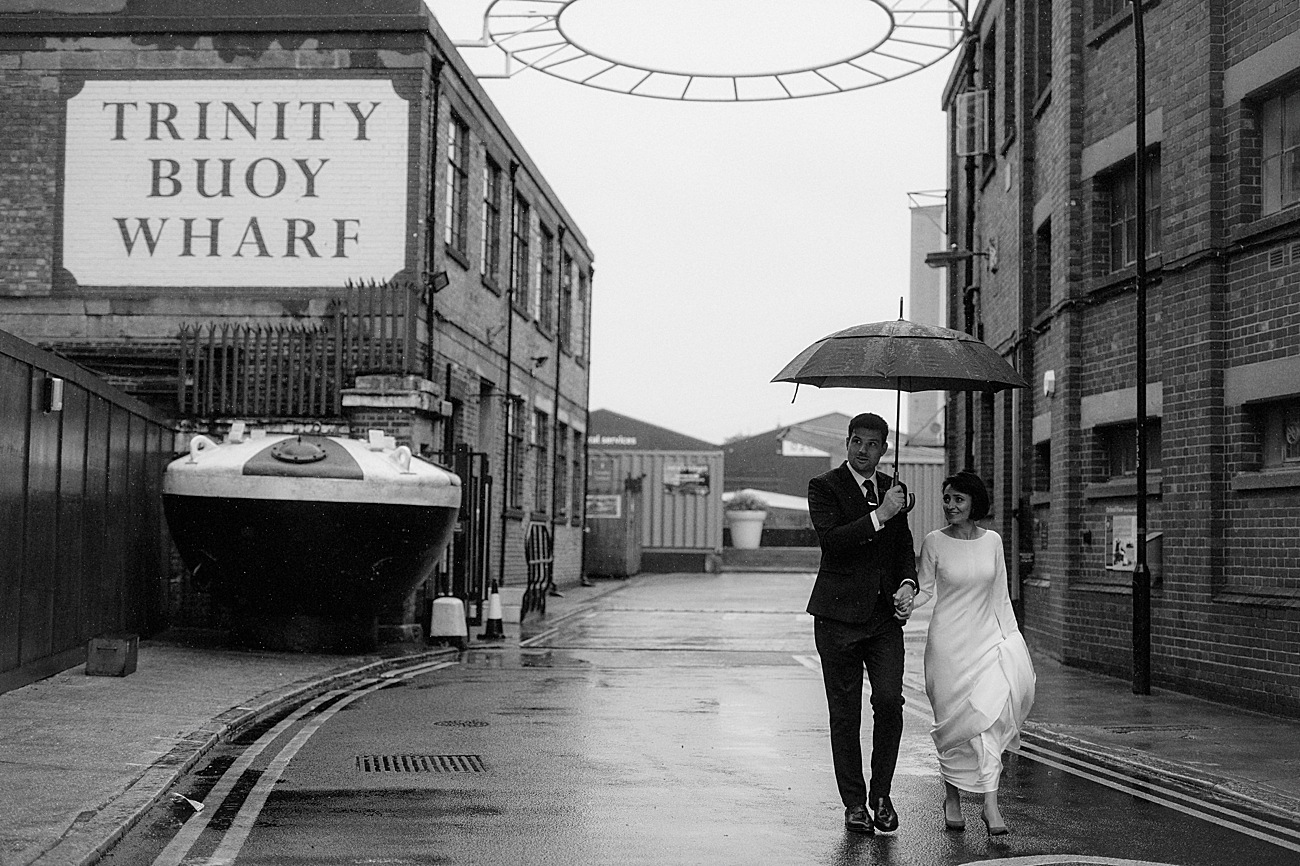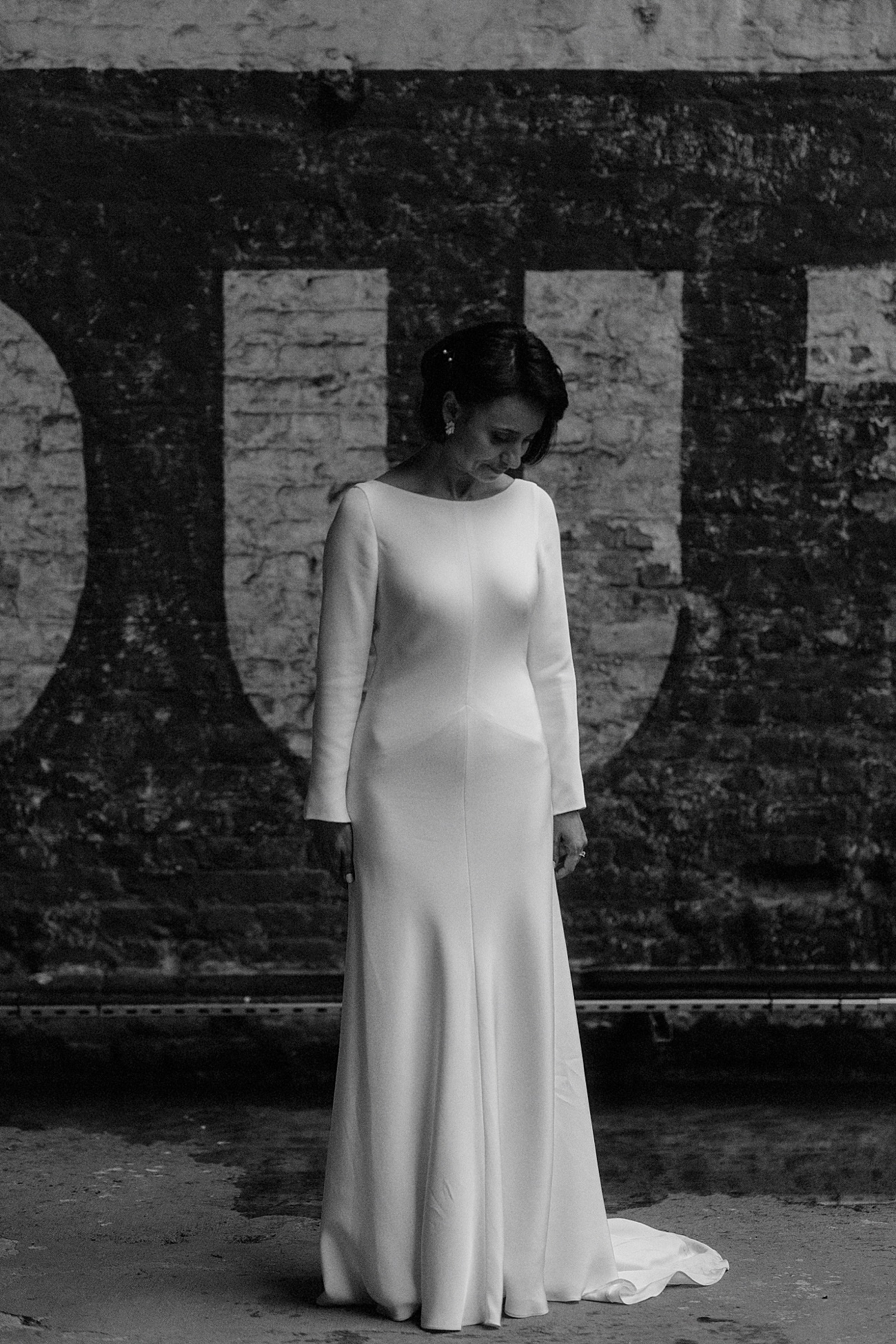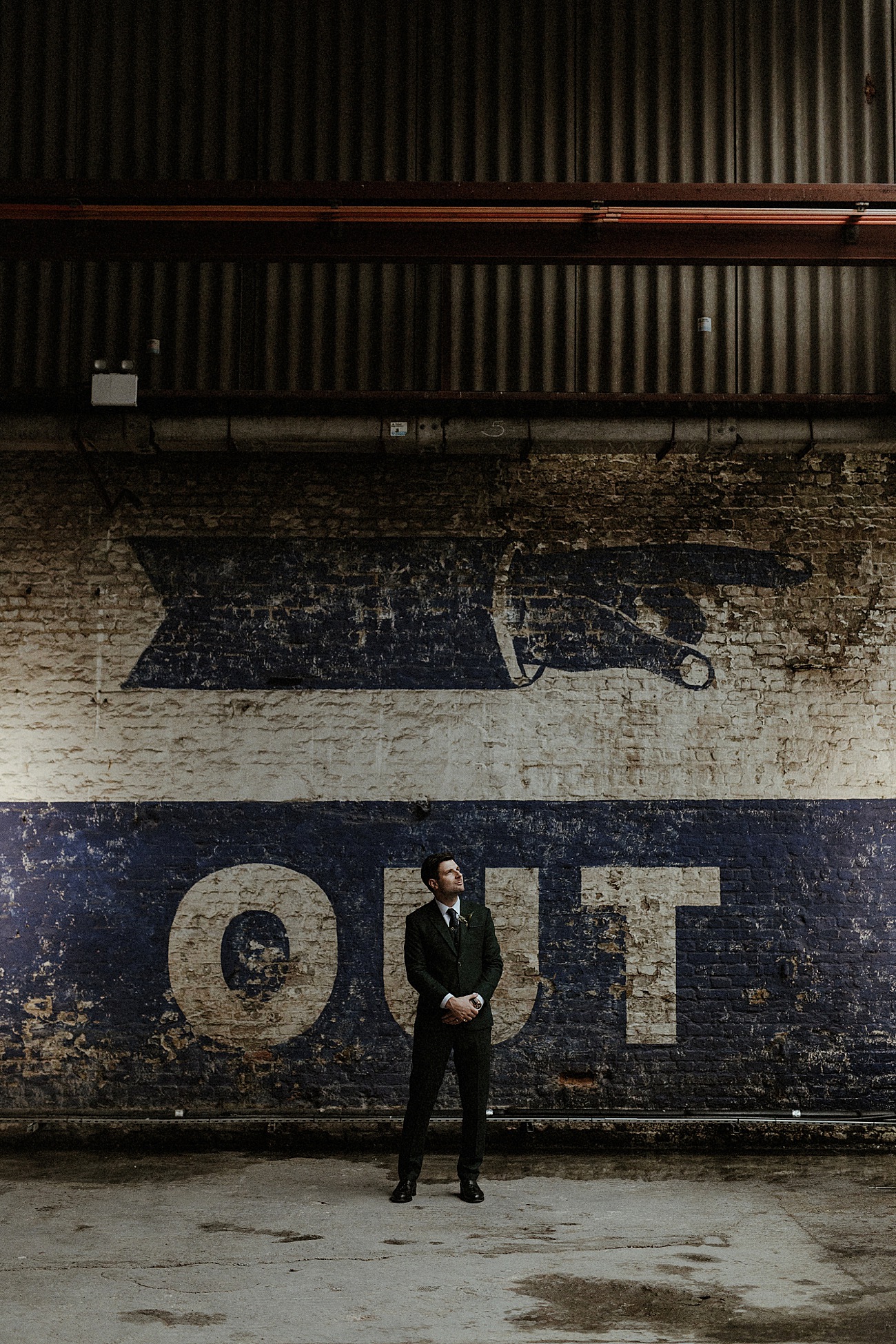 "Liam wore a three piece suit made to measure by suit from Beggars Run, along with an old tie pin & gold signet that both belonged to his late father. He also wore a Rose Gold Breitling Navitimer."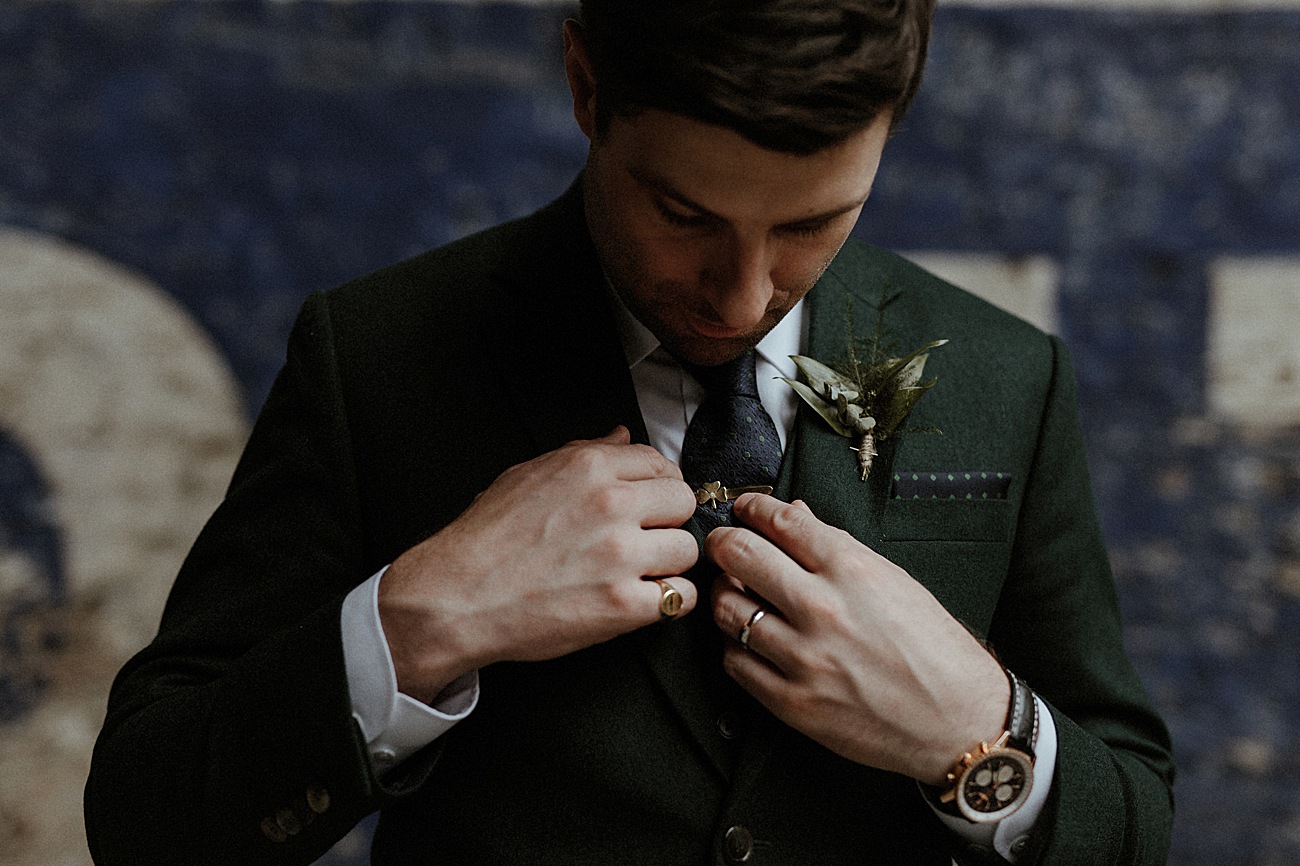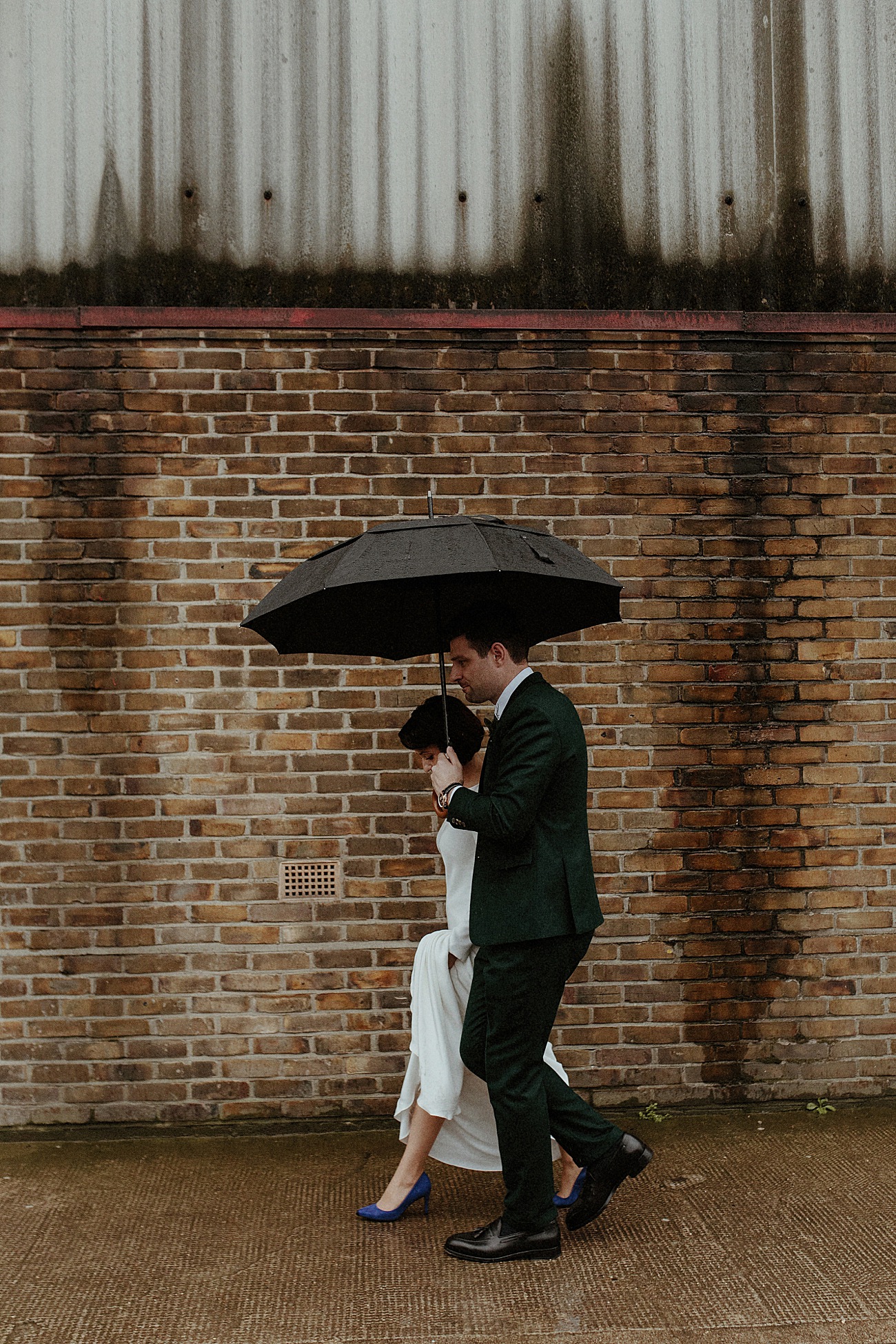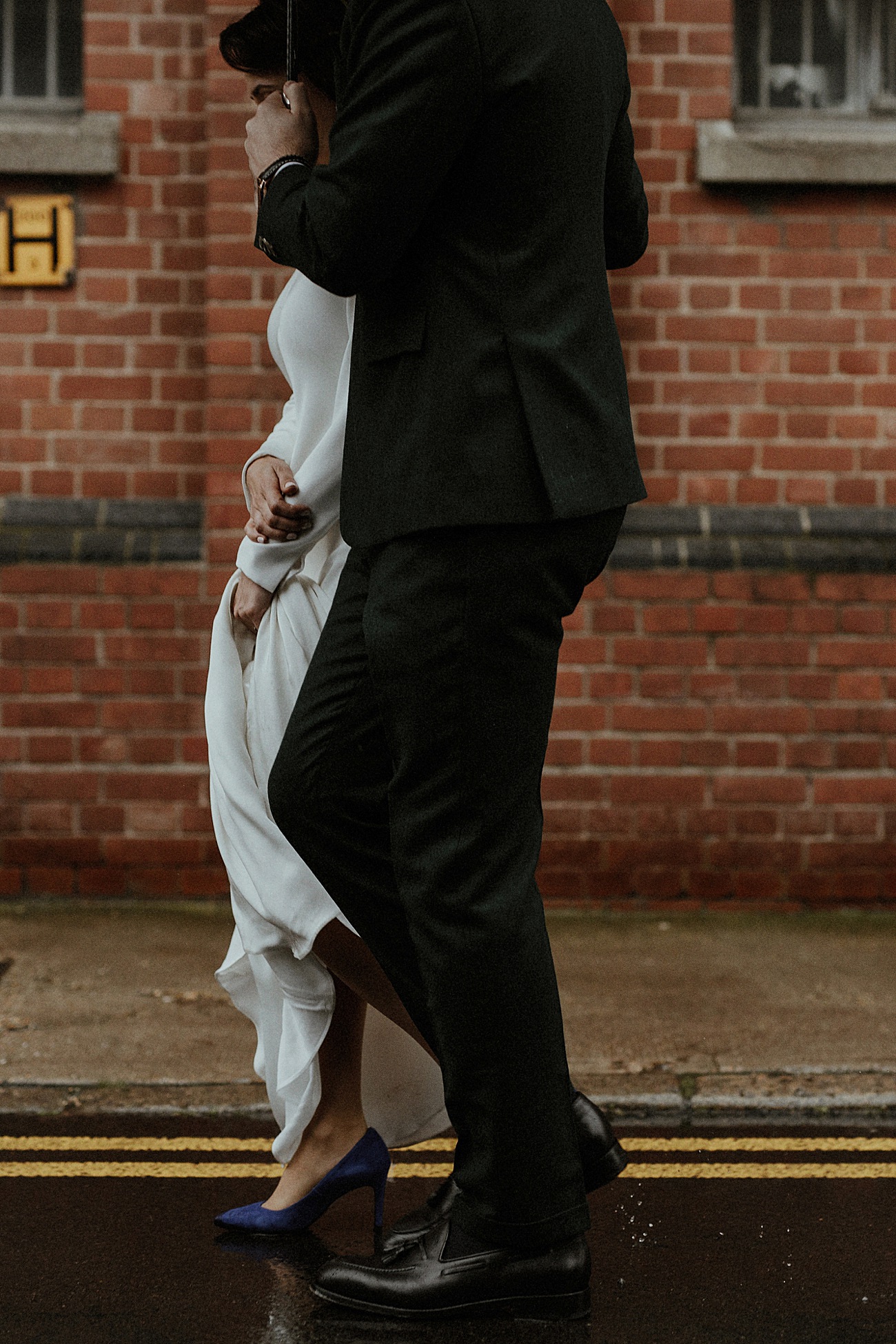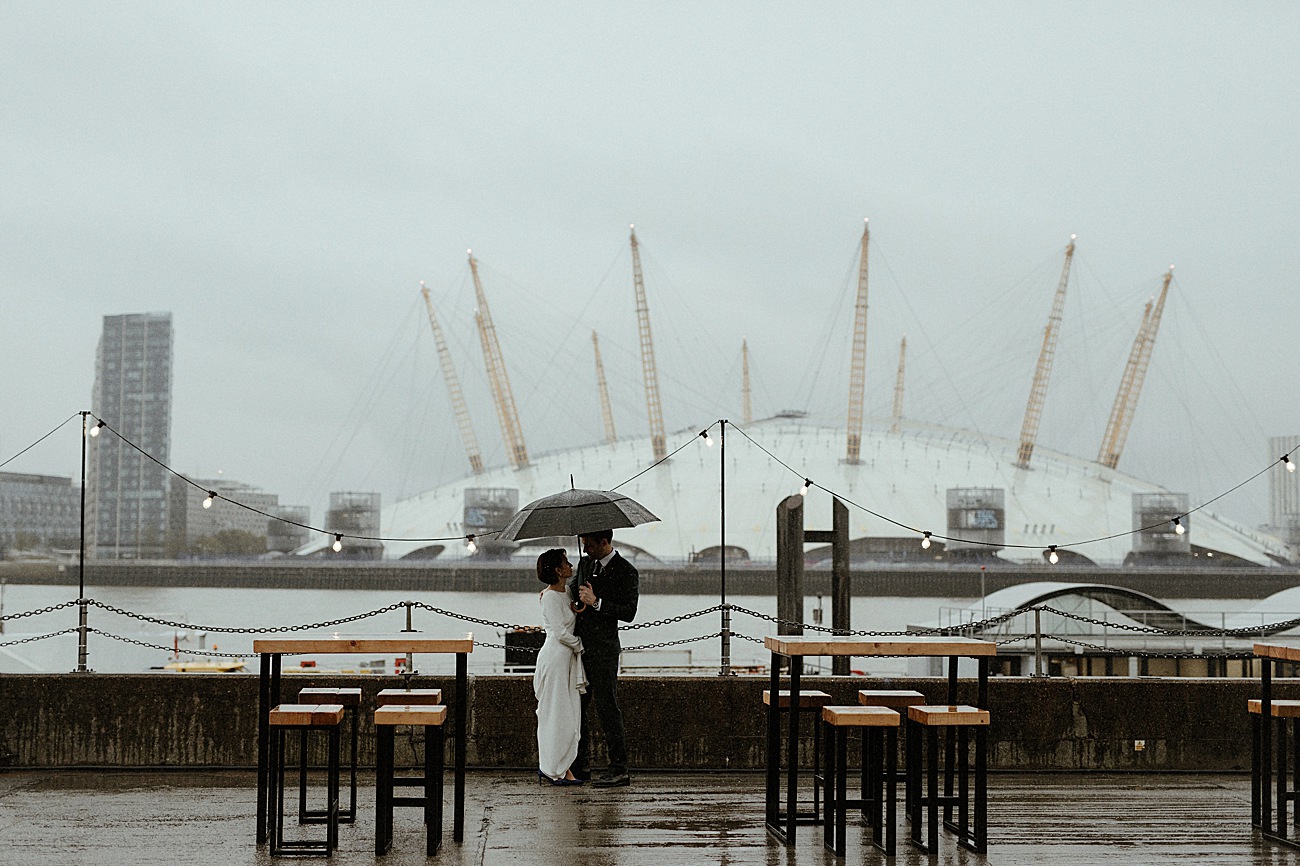 "Liam and his best man David both did some very emotional speeches before dinner and Liam performed 'Make you feel my love', by Adele".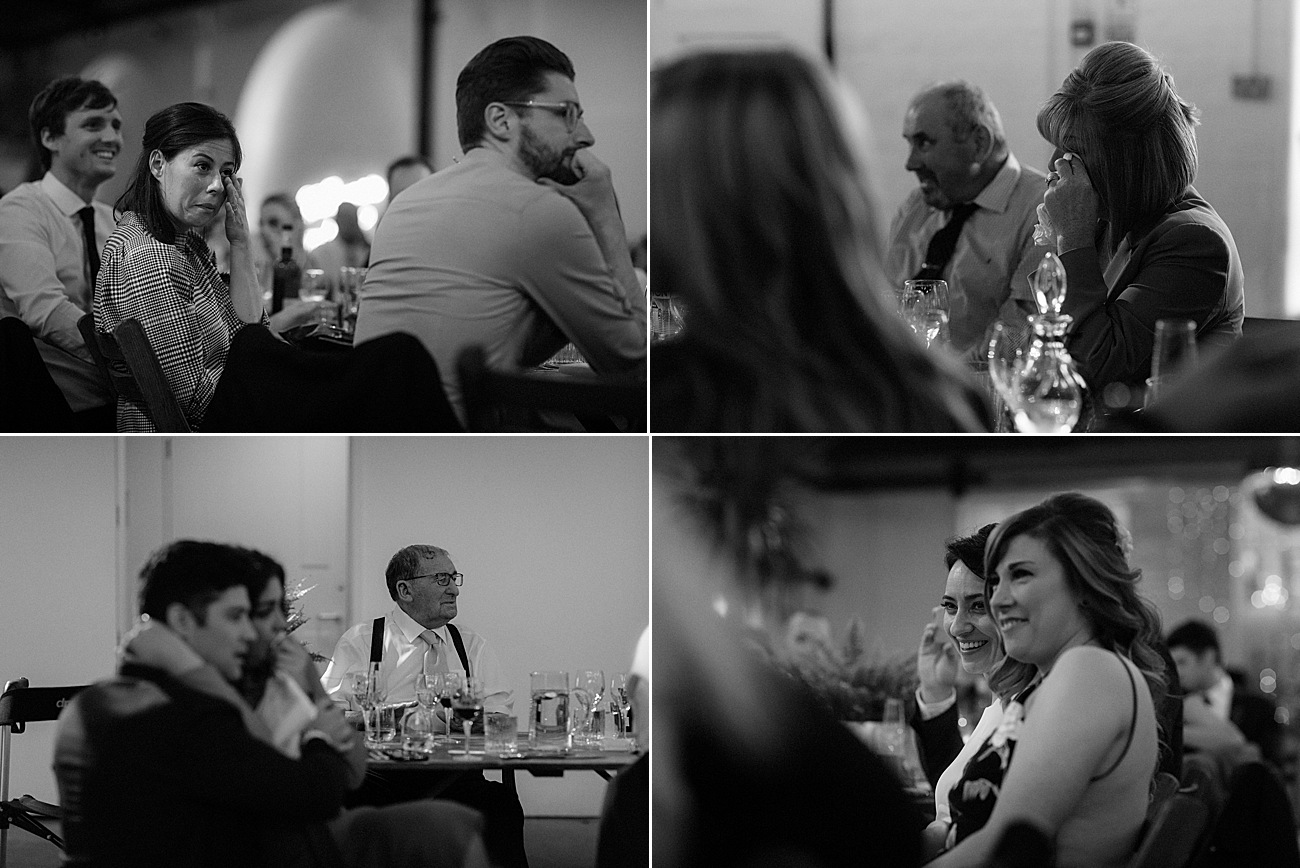 "The Flo Collective were amazing at playing and creating a fabulous atmosphere after dinner. They were really happy to work with us at creating a playlist of some of our favourite songs and even played our first dance ("Is this love" by Bob Marley)."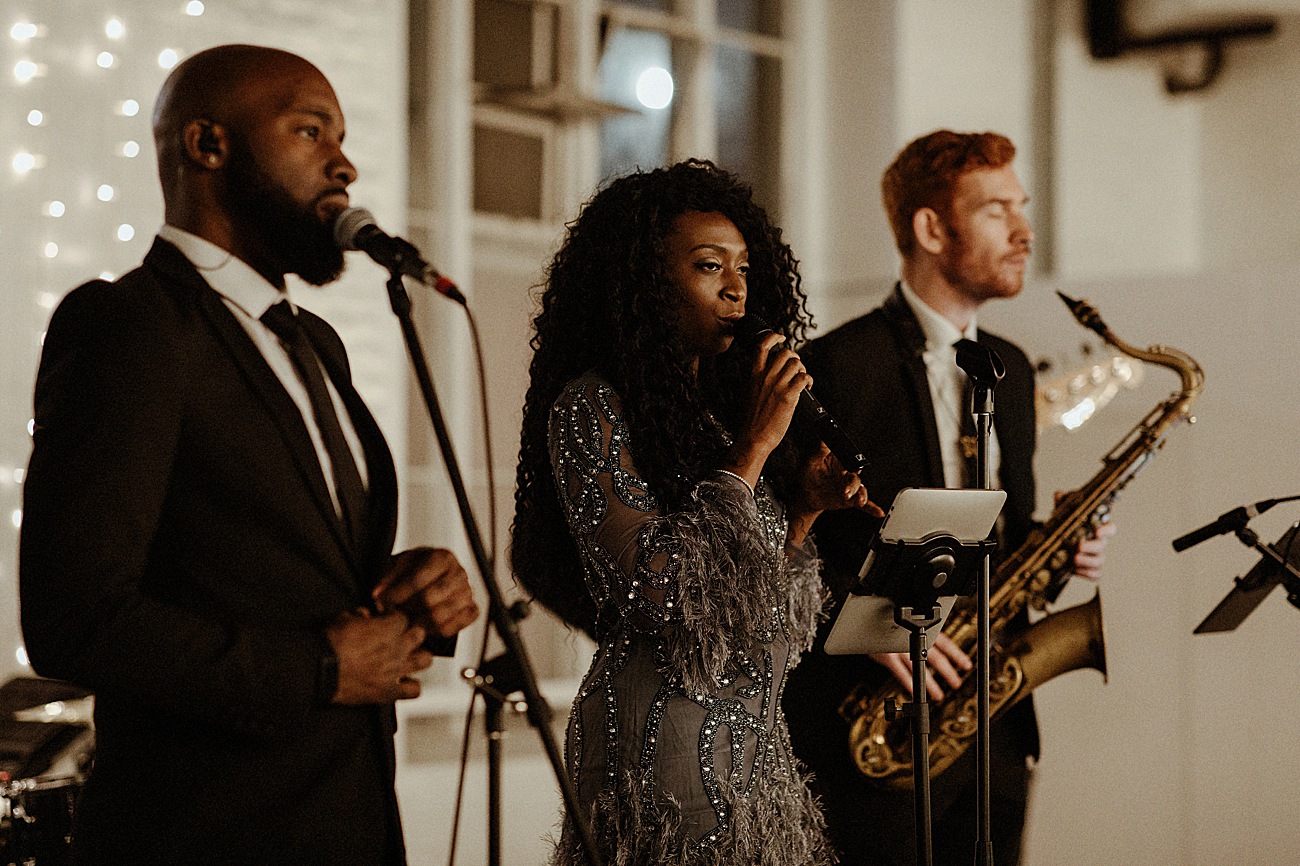 "Our first dance track was 'Is This Love', by Bob Marley, performed by our wedding band, The Flo Collective."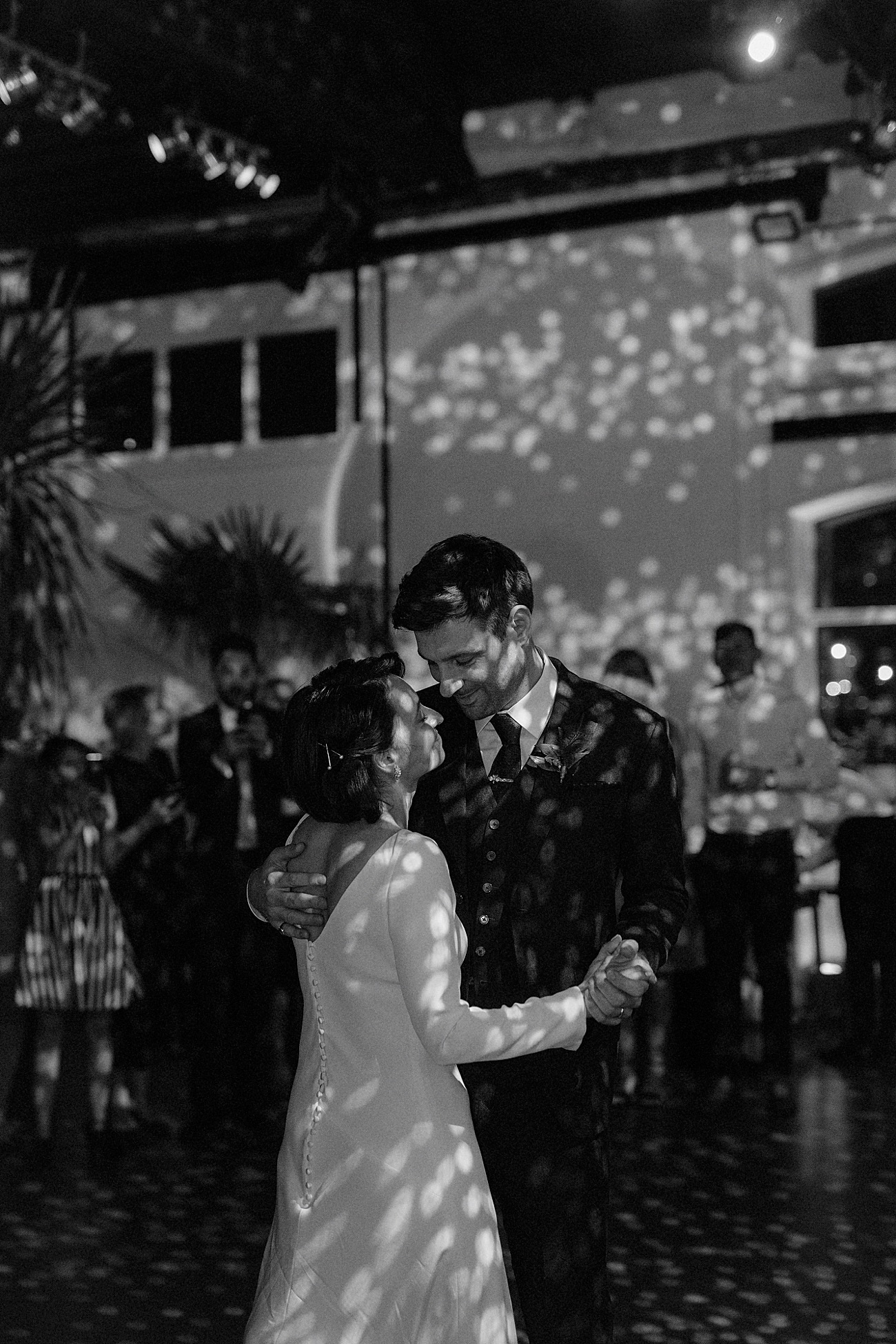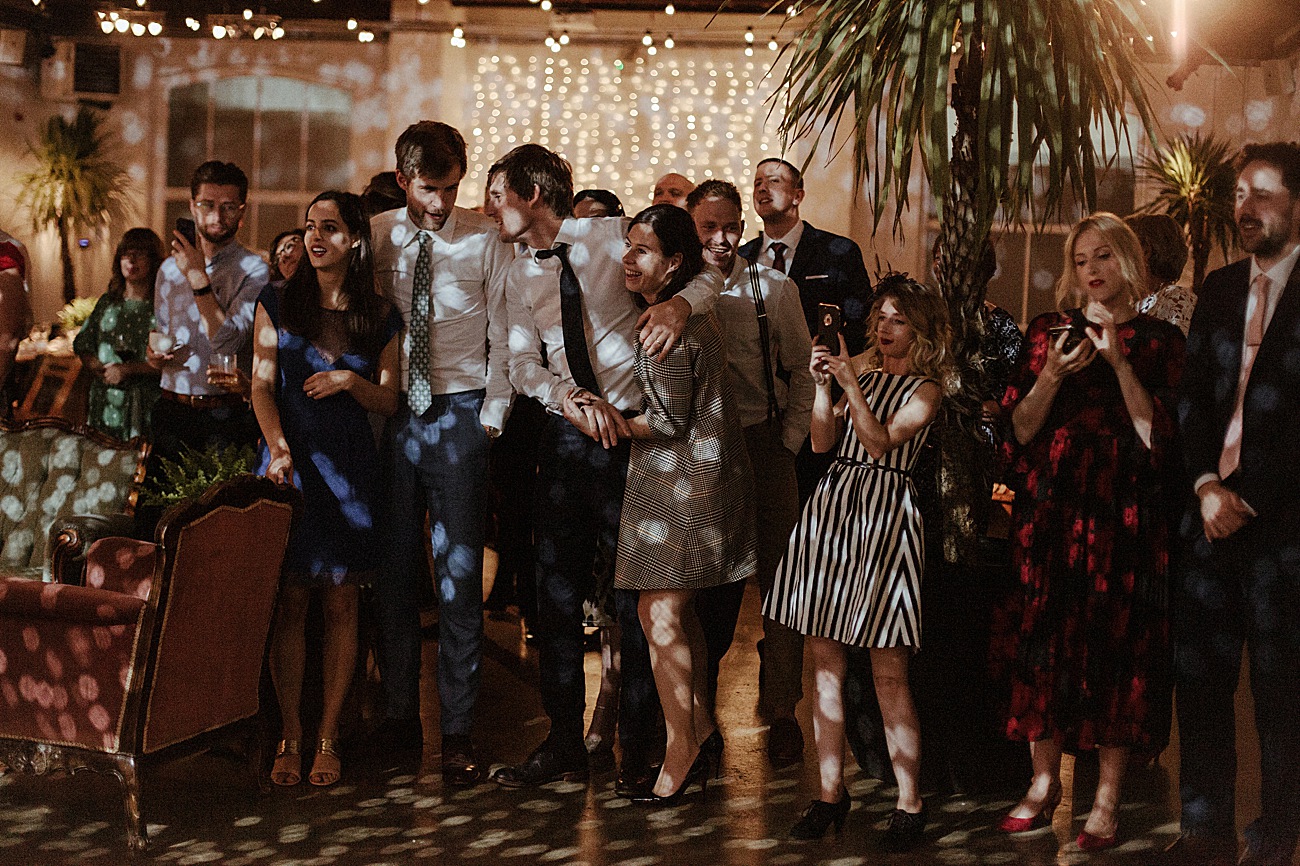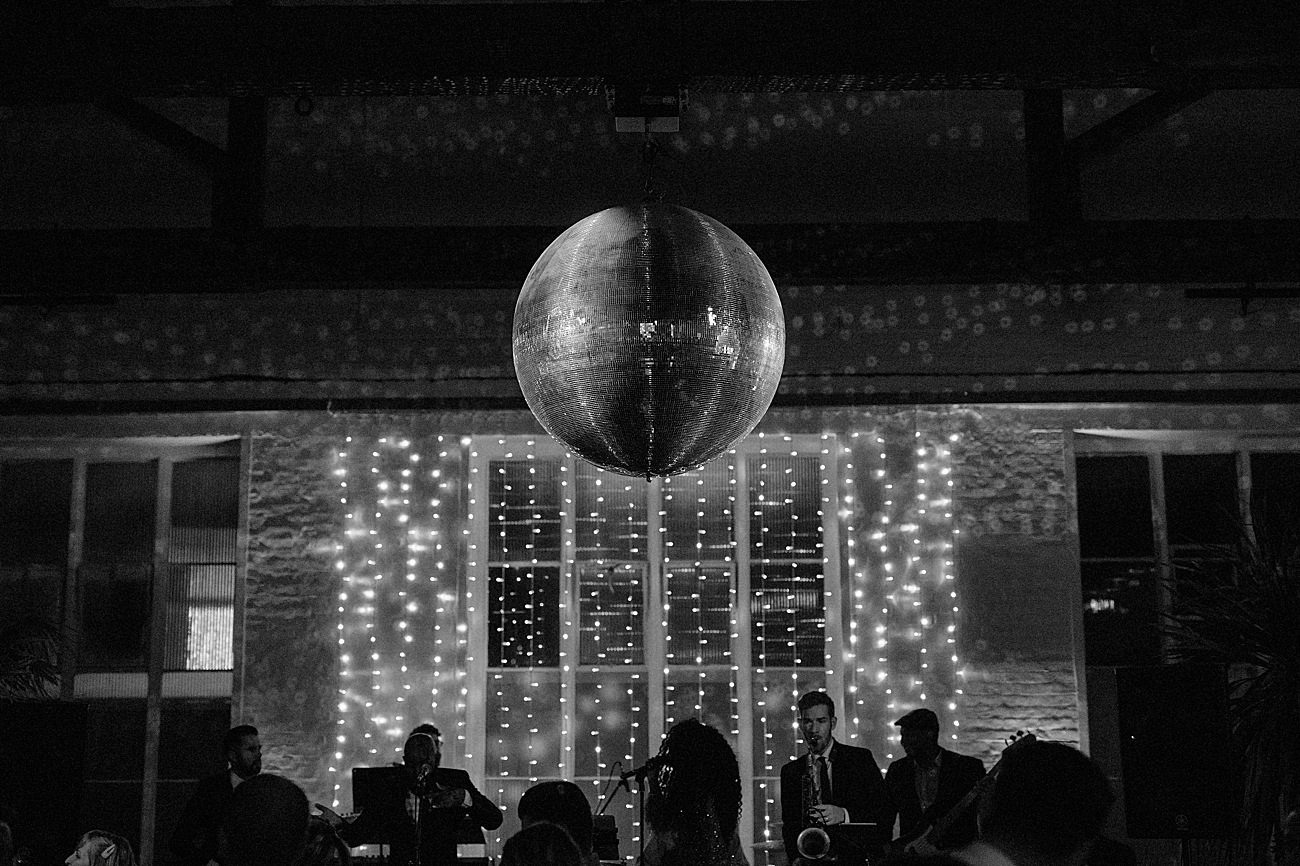 Words of Wedded Wisdom
"It's a day about you. so do things the way you, as a couple, want to; make up your own rules and make new traditions. Also trust your chosen suppliers, they have done this many times before.
Has your view of weddings changed at all now that you're had a wedding and are married?
Every wedding is different, as every couple has their own version of what a special day looks and feels like. Our view has not changed, we are super happy that we have chosen to do things our own way, and had a fabulous wedding day.
We didn't really set a budget, it came to around £30k in the end.
We would not change a thing, everything came together amazingly and we would love to do it all over again."
You can see more from Andrea Hawkes here – and more Trinity Buoy Wharf weddings here.
Love Annabel