There is something very special about winter weddings. I can't quite decide whether it's the seasonal romance, the candlelight, the celebratory spirit that feels the air during this time of year or just the fact that winter weddings provide much-needed light in the darkest months of the year.
Whatever the reason, I absolutely love winter weddings and if you're looking forward to next year and the prospect of your own seasonal celebration, then I suspect you're going to adore this feature. Our friends at RSA House in London have compiled this must-read guide to hosting the perfect winter wedding and it's packed with advice from RSA's expert team and some of their exceptional team of preferred suppliers.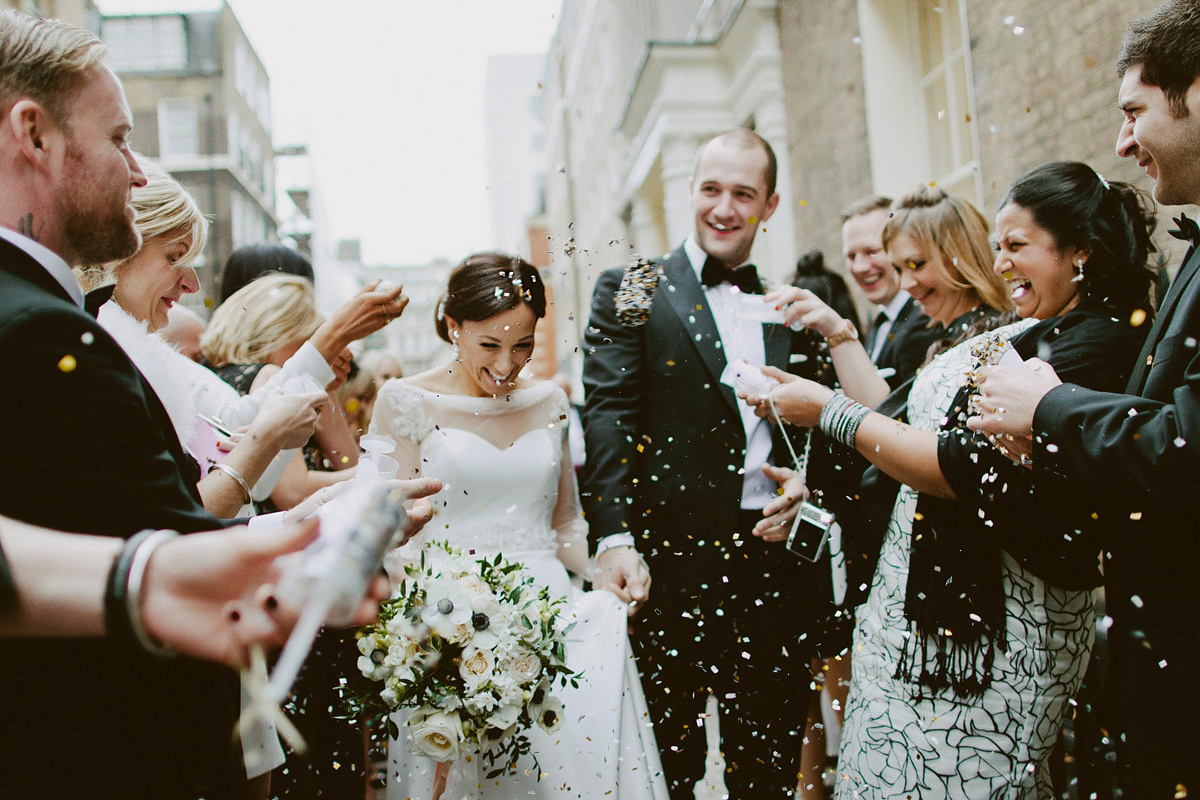 Firstly, I should say that RSA House is an absolutely perfect winter wedding venue. And I say that with first-hand experience as one of my weddings, back in the day when I was a planner, was at RSA House and it was just fantastic. London always feels special in winter and the RSA's location, tucked away on a beautiful little street just behind The Strand gives you all the benefits of a city location (think photos on The Strand where you literally stop the traffic!) plus all the luxury and style of an historic townhouse mixed with the cool vibe of The Vaults, possibly the best place for a party in central London!
Anyway, on with the inspiration. Let's all take a little while out from today and look forward to what might be…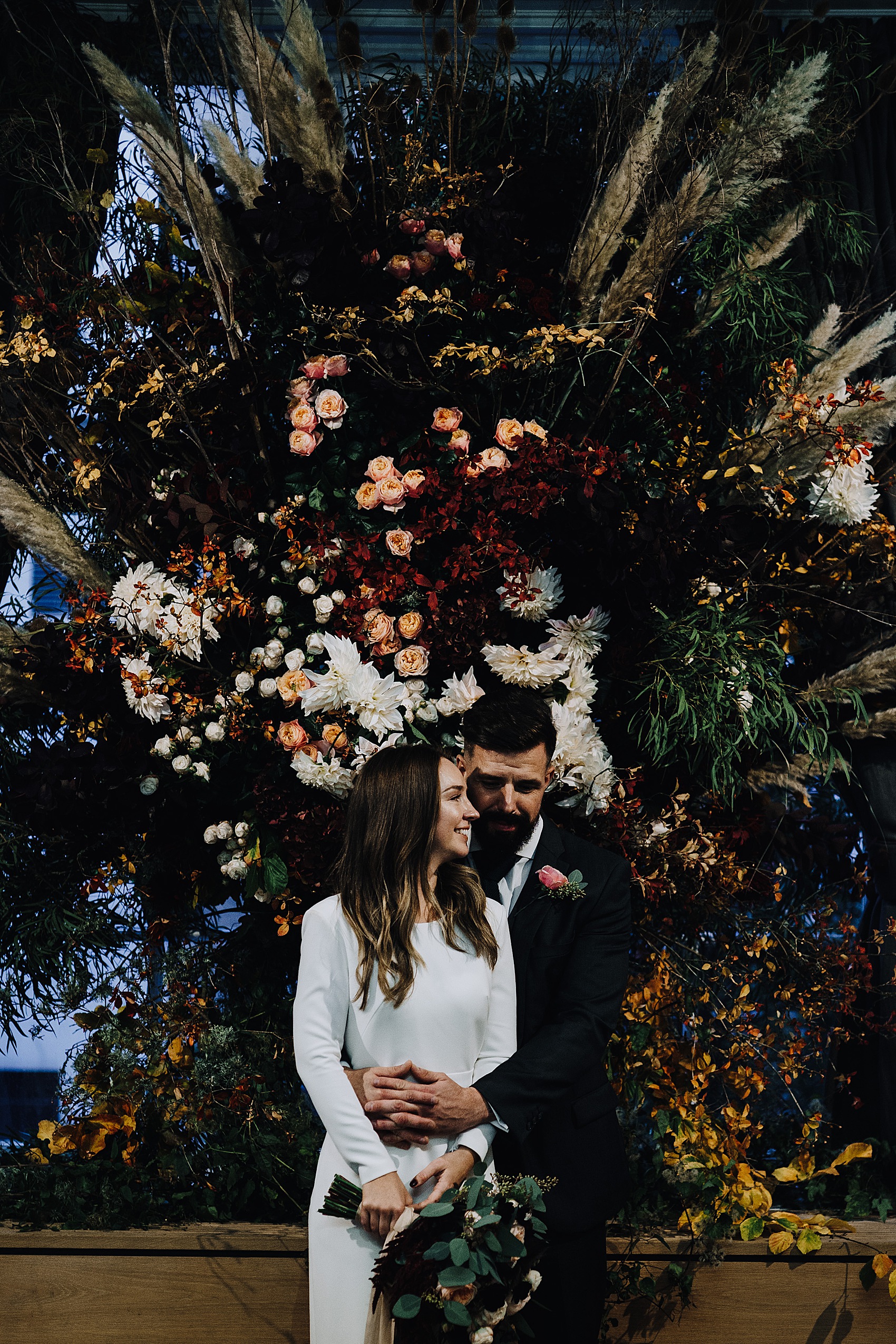 Why you should choose a winter wedding
"There are so many reasons why you should absolutely consider a winter wedding," says Olivia Parrott, Senior Events Executive at RSA House. "Winter weddings have become a really popular choice for couples and we've certainly seen an increase in the number of requests for winter weddings. So, we've pulled together a little list that might just make you see winter in a whole new light."
The weather isn't going to impact your day. If choose the right venue, like RSA House, it doesn't matter if the sun is shining or the rain is falling, you'll have the perfect atmosphere inside.
So many venues are beautifully decorated for the festive season and this means that you can save a good amount of money that you can then invest in other aspects of your wedding without going over budget.
Colour schemes in winter can be so different to those we traditionally see in summer so your wedding will definitely make a visual impact. Dusty blues and whites, marigolds and creams, misty greys and whites are just a few of the combinations that you can choose to make your special day look beautiful.
Winter is such a season of celebration, from the magic of Christmas to the romance of Valentine's Day, everyone will have a feeling of joy and love that will make them appreciate your day even more.
Create a welcoming and almost homely atmosphere with delicious treats and comforting winter food. A glass of mulled wine if a great way to start your reception and a hot chocolate stall is the perfect finale to your party.
Don't underestimate the beauty of long-sleeved weddings dresses and all the accessories that you can choose to keep warm and cosy whilst still looking wonderful.
Winter weddings are also perfect for honeymoons! The weather is beautiful in so many destinations over the winter months and you can get away to exotic locations without worrying about monsoon season too.
Finally, from a practical planning perspective, suppliers often have better availability during winter months (although possibly the weeks around Christmas will be as busy as summer months). This means that planning your day in a shorter timescale is a definite option as you'll still have a great selection of professionals to choose from.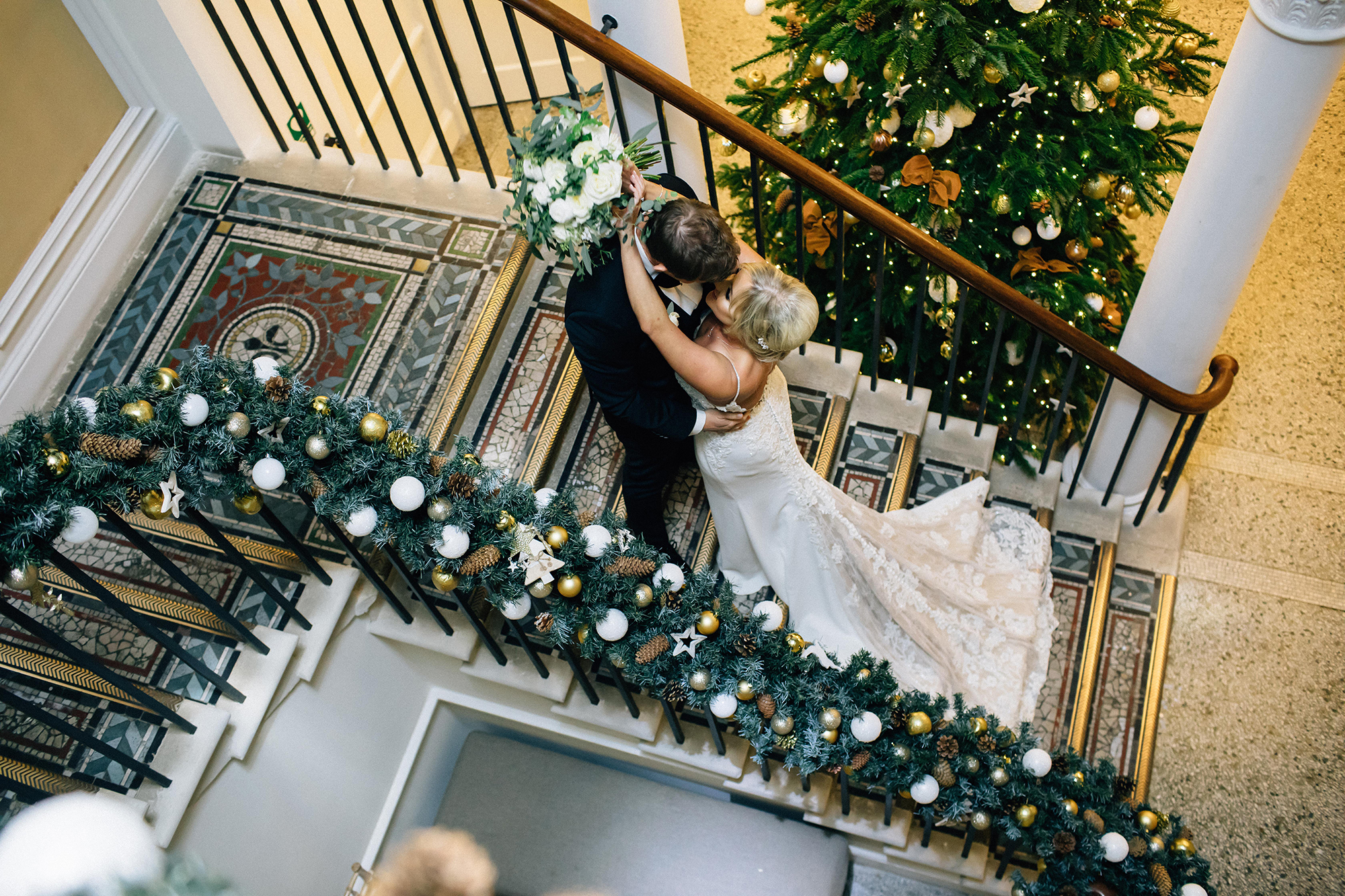 Image by Jay Rowden
Ideas For Winter Wedding Flowers
Flowers and decorations in winter are really special and when you include candles, lights and other details, great floral design will really make your winter wedding look fabulous. Here are some great ideas from RSA House preferred supplier Mary Jane Vaughan:
Embrace seasonality and look to the flowers available in winter-time. Many flowers that may be thought of as spring blooms, start to become available in late November/early December. Bulb flowers such as narcissi, hyacinths and tulips, bring to mind new growth through the snow, anemones add a gorgeous splash of colour and hellebores and muscari are so complex and delicate.
Go green. In the winter, evergreen forest foliage comes into its own. You can create drama by bringing the outside in, festooning bannisters, mantelpieces, ceilings and long tables with fragrant pine, eucalyptus and berried ivy. Also don't forget winter branches – pussy willow, gnarled and budded blossom branches, magnolia – to make a statement.
Be naturally sustainable by incorporating plants in your floristry designs. Winter is one of the best seasons for plants and we love using them. From December you have all of the bulb plants to choose from – hyacinths, narcissi and muscari, as well as beautiful hellebores and cyclamen. You can create stunning planted centrepieces, free standing displays or mantelpiece runners which will be budget friendly as well as sustainable. Plants also make great guest gifts.
Make the most of the colours that really invoke winter – frosty whites, or warm, deep jewelled burgundies and berry pinks, all with winter's deep greens.
With night falling from 4:30 in deepest winter, make candlelight a feature for your ceremony, reception and any social areas – make the entire venue sparkle! If your guests are arriving at night, think about candles in the windows and lanterns for the steps to welcome them in.
Think about the scents that are evocative of the season and incorporate them in your arrangements. Think about adding scented pine to arrangements and bouquets, decorate table centres with bundles of cinnamon and oranges with cloves.
There are plenty of fun winter favours that you can gift to your guests; as mentioned, plants are gorgeous at this time of year, or you could look ahead to spring with a little pack of bulbs. Be creative with a fragrant tied cinnamon bundle or mini wreath.
If you have a love of Christmas, bring it in to your wedding. Find out what decorations your venue is planning and you might find that this covers the decoration in the entrance hall and fireplaces for example. There are also plenty of tasteful and beautiful ways to add a touch of Christmas magic to your table centres.
Think about how your venue will work for the winter. Choose a venue with fireplaces that you can swag with garlands or wild greenery, where can you place candles to add sparkle? And bear in mind that a winter priority will be warmth and cosy spaces.
Schedule a walk around the venue at night. Dark will come early and it's important to understand the spaces in this context. Where could you tuck those candles? If you have a good view of the outdoor space, how will you maximise that for night time? With fairy lights? Lanterns?
Wintry Suggestions For Delicious Cakes
Let's be honest, cake is always a good idea and your winter wedding absolutely needs (and even deserves!) a stunning centrepiece in the form of a cake that your guests won't be able to resist. Here's Rosalind from. Rosalind Miller Cakes, another of RSA House's preferred suppliers, with a few suggestions for you:
"Winter weddings can work so well because they don't depend on the weather!
At a beautiful venue like RSA House, you have the grandeur of the Great Room and the cosiness of the Vaults. So it's great for both lavish indoor wedding breakfasts and a cosy indoor reception with lots of dancing."
"Not worrying about hot weather is great news for a wedding cake centrepiece. Often with summer weddings, the cake will be set up outdoors in a marquee, which can be very tricky for the cake if placed in a sunny spot for too long, especially with buttercream cakes."
"However with winter weddings you have none of these concerns. You can have a cake on display indoors for as long you like, meaning the cake gets to really shine and can be appreciated rather than whisked in and out. Which makes it so much more worthwhile when you're going for a really elaborate showstopper which can be on display all day if you want!"
"You can also work more easily with fresh flowers AND sugar flowers on a cake during winter, as neither will droop or be affected by humidity. There's lots of lovely wintery flowers that can be incorporated into your winter wedding theme. Our cake – The Blue Monet – uses thistles and wintery foliage which are also great for the floral decorations."
Looking Good
Finally, we'll end with a few tips to help you shine at your winter wedding. In fact, whenever you need to look, and feel, downright brilliant in the winter months, these wise words from makeup artist Kyra Valentina, who you'll also find on RSA's list of preferred suppliers, are certainly worth keeping in mind:
"Winter weddings are always so beautiful, especially in a setting like RSA where you're surrounded by grandeur. Makeup is about enhancing your natural beauty and should reflect your individuality. If you're having a winter wedding then this is the perfect chance to be a bit more bold with your makeup!"
"Like with any makeup look, hydrated skin is the best starting point especially in winter when our skin tends to be more dry, I highly recommend a great moisturiser like the Drunk Elephant Protini Polypeptide Cream. A strong skincare routine and drinking lots of water is essential in prepping your skin so it's healthy and glowing for your wedding day. I always recommend the Rodial Pink Diamond Masks as they brighten and tighten skin for a more youthful-looking, radiant complexion. Also, the Glam Glow Supermud Clearing Treatment is excellent if you have any breakouts and want to clear the skin of any impurities. Or you can always treat yourself to a course of skincare treatments at a spa or clinic!"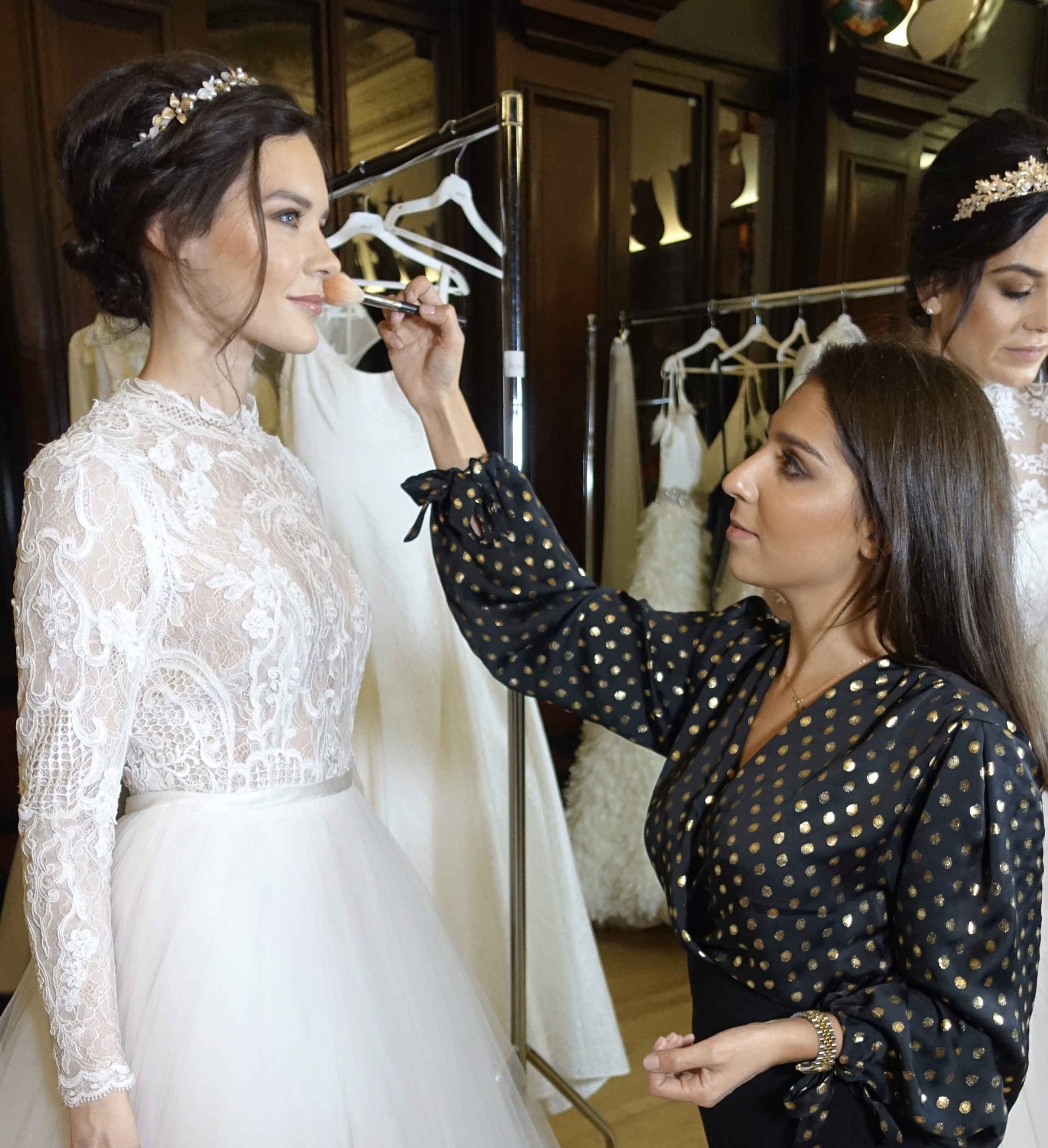 "For your winter bridal makeup why not try a shimmery eyeshadow which will look beautiful under candlelight – the gorgeous Charlotte Tilbury Eyes to Mesmerise Cream Shadows work perfectly for this, or you might choose to opt for a smoky eye to add definition and really make the eyes stand out. You can also have more fun with your lip colour at winter weddings by adding a pop of red, deep wine or even a rich berry shade which will add a welcome splash of colour to your look, and always complements a white dress beautifully. No matter what look you go for my aim is to enhance your natural features and make sure you feel beautiful on your big day, whatever the season!"
To find out more about weddings, for a wintery date or indeed at any time of year, at RSA House, simply visit their website, contact the team on 0207 451 6817 or email [email protected].