This truly gorgeous wedding was one of the last ones to be held before the UK went into their first national lockdown back in March 2020.
Prudence, Talent & Performance Manager in Fashion, married Ben, Creative Director and Director of own Fragrance Brand called The Fievre married, on 19th March 2020. The couple chose the very beautiful Lewtrenchard Manor in Devon as their venue.
"One day after we got married, weddings were banned in the UK so we were down to the wire. We are going to have another party here in Sydney with all our guests that couldn't come, wearing our our wedding outfits."
"It made us realise that that flower that you aren't sure about or the menu you deliberated over…. it actually all doesn't matter if you can't share moments with your people."
"We have an incredibly talented friend Melinda Ashton Turner who is a Stylist in London who applied some finishing touches."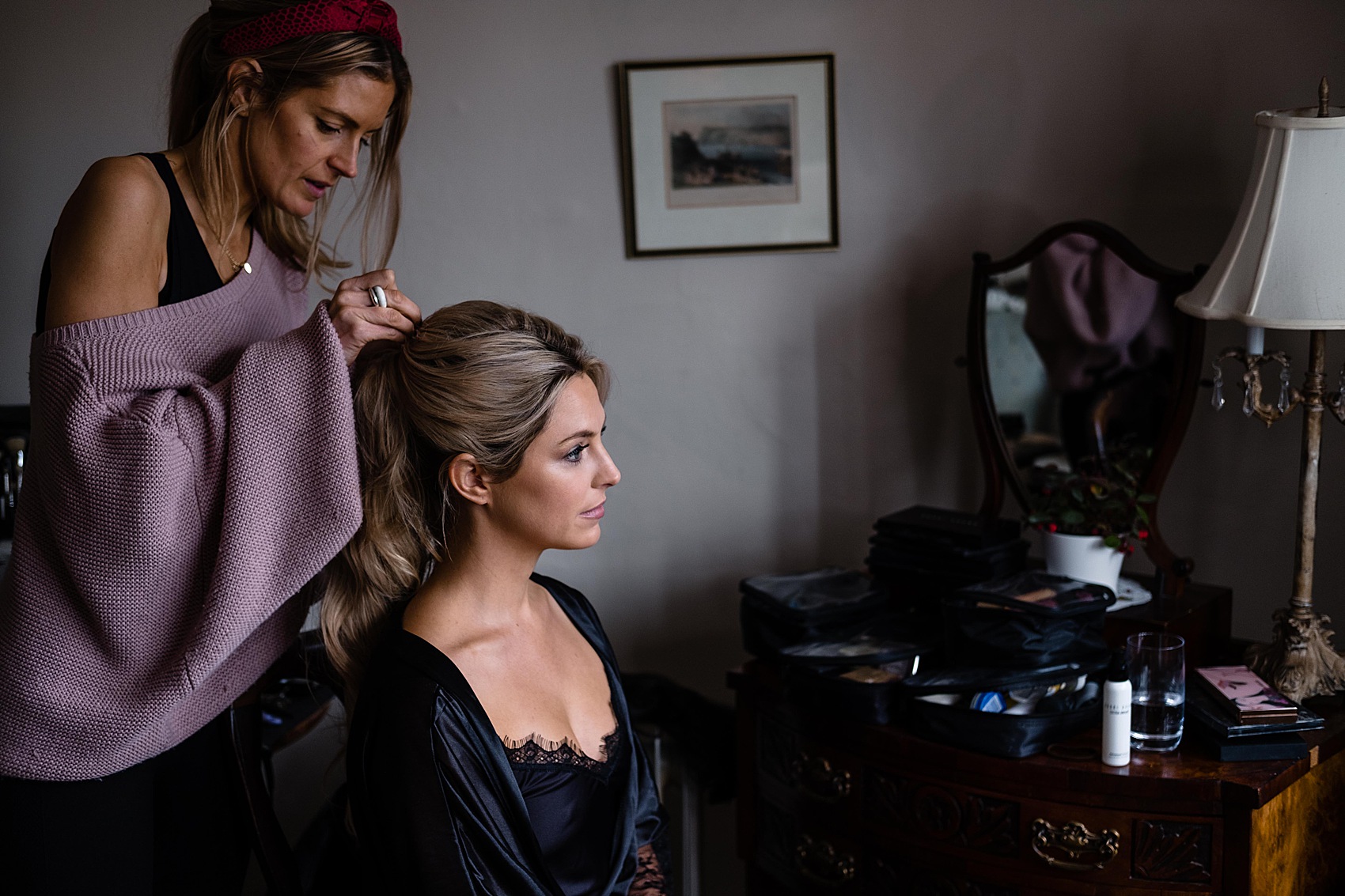 Talented hair and makeup artist Gemma Sutton styled Prudence to absolute perfection.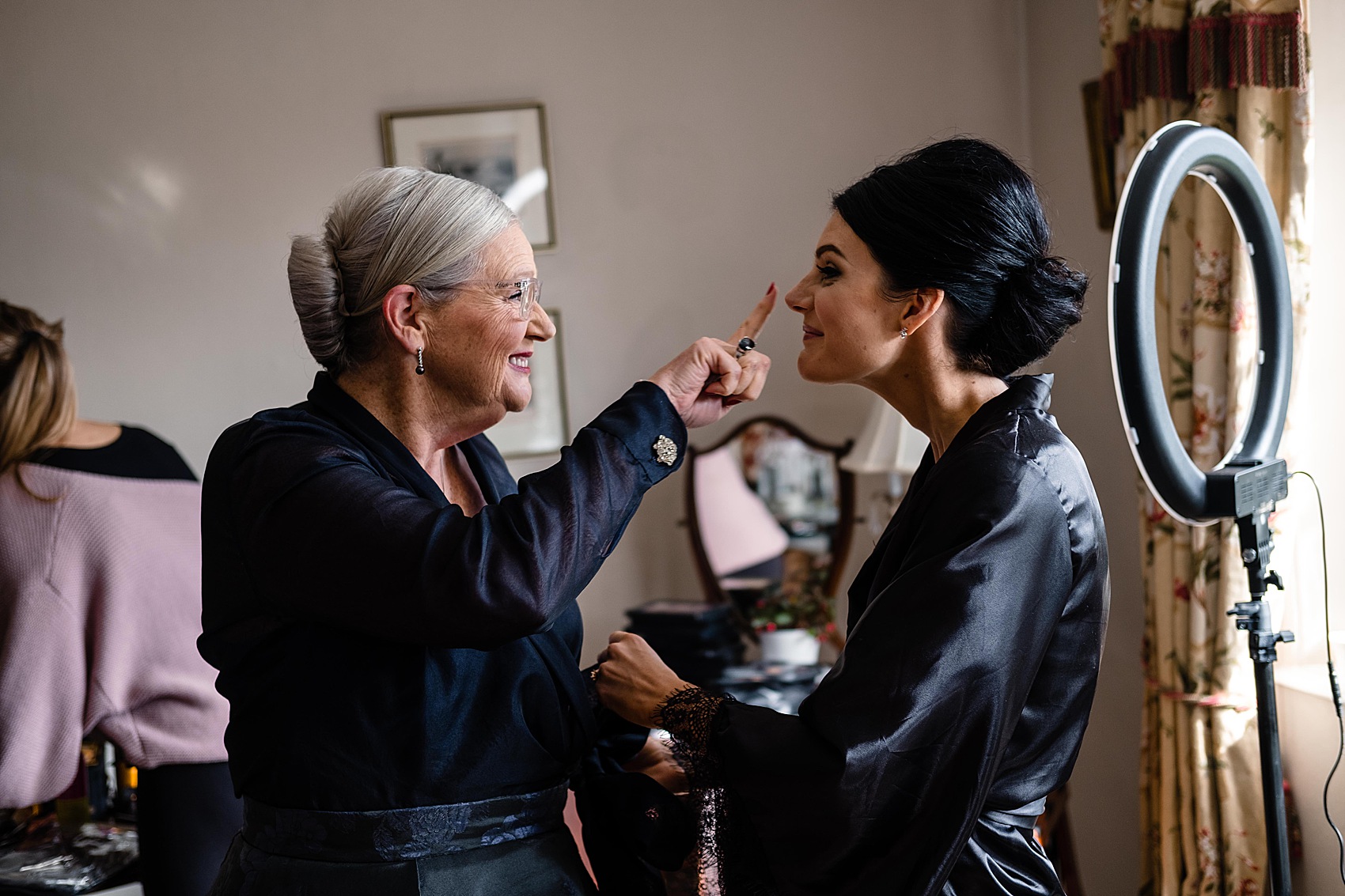 Prudence's incredible gown was by Green designer, Christos Costarellos.
"My dress was from the Bridal Atelier in Double Bay in Sydney. Chanel and Zoe Rose made the entire experience a dream. Very personal and super professional."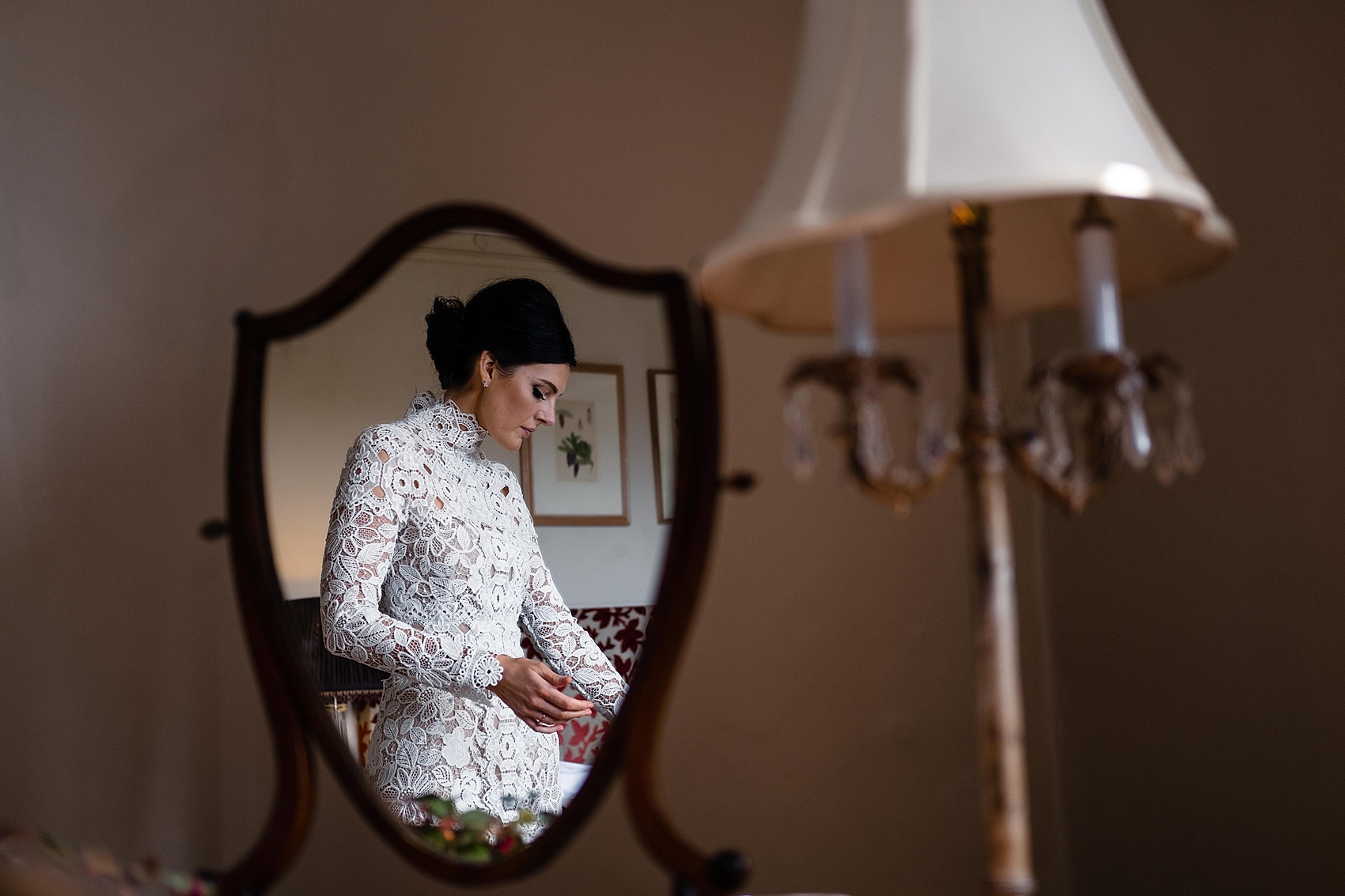 "I was adamant that I needed to cover my arms and being a winter wedding I was happy with something heavier."
"Believe it or not, I originally wanted fully beaded but as soon as I put this dress on I knew it was it – I felt like me!"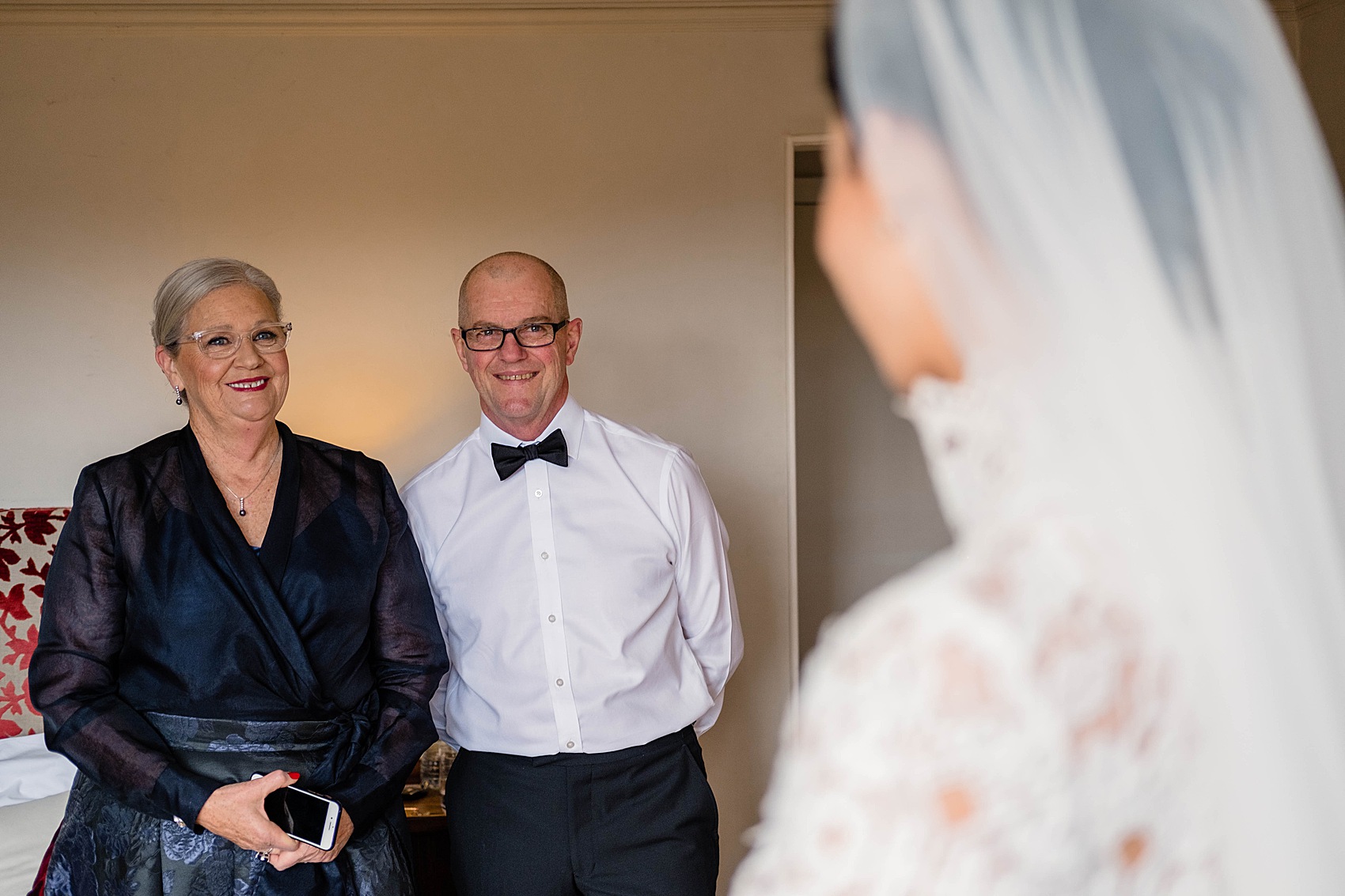 "I had the veil made for me – it was a 3 metre long cathedral veil with a blusher. It was important for me as the dress didn't have any bling, and wasn't super dramatic, that there was a veil to separate the ceremony from the reception."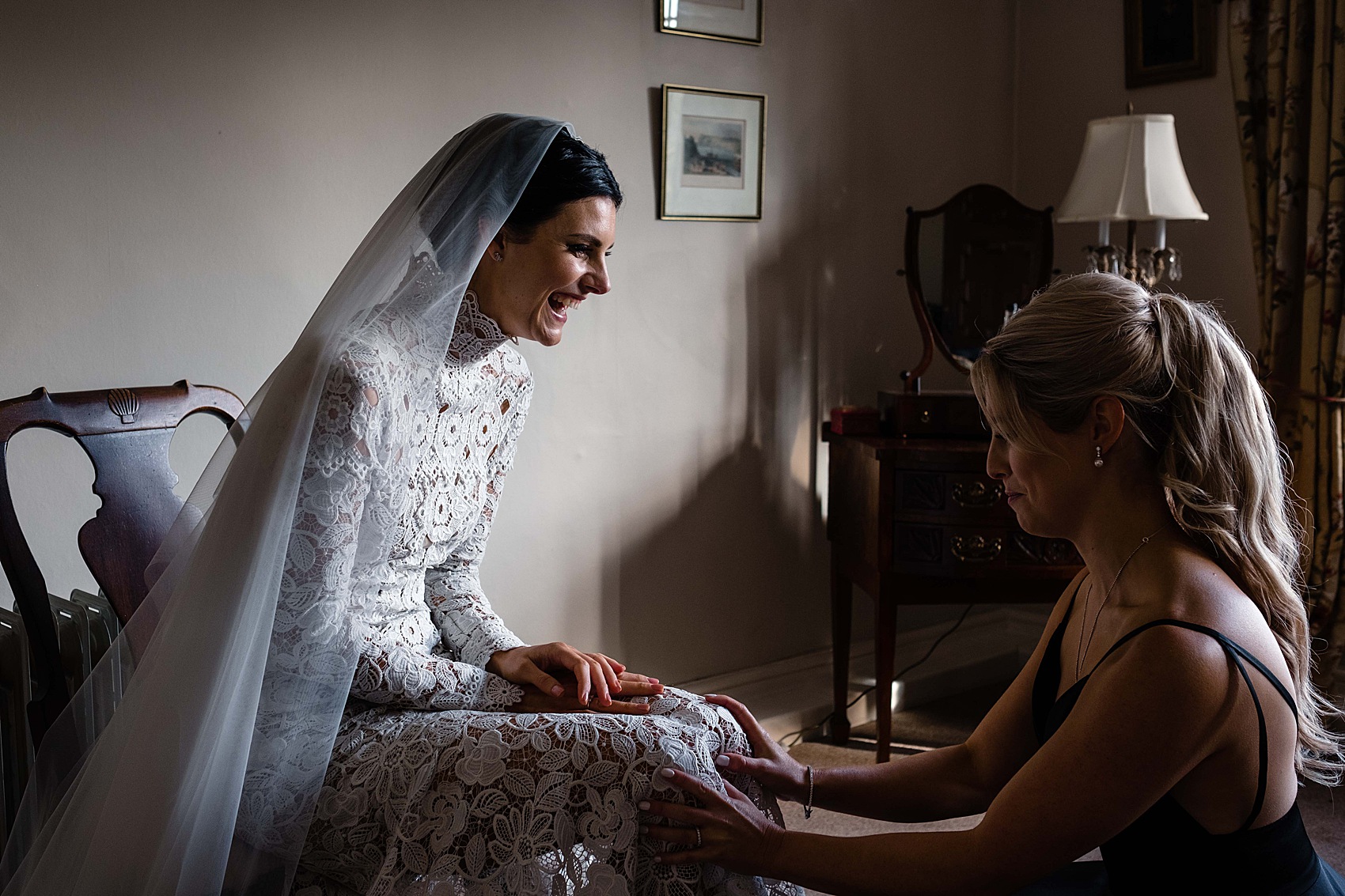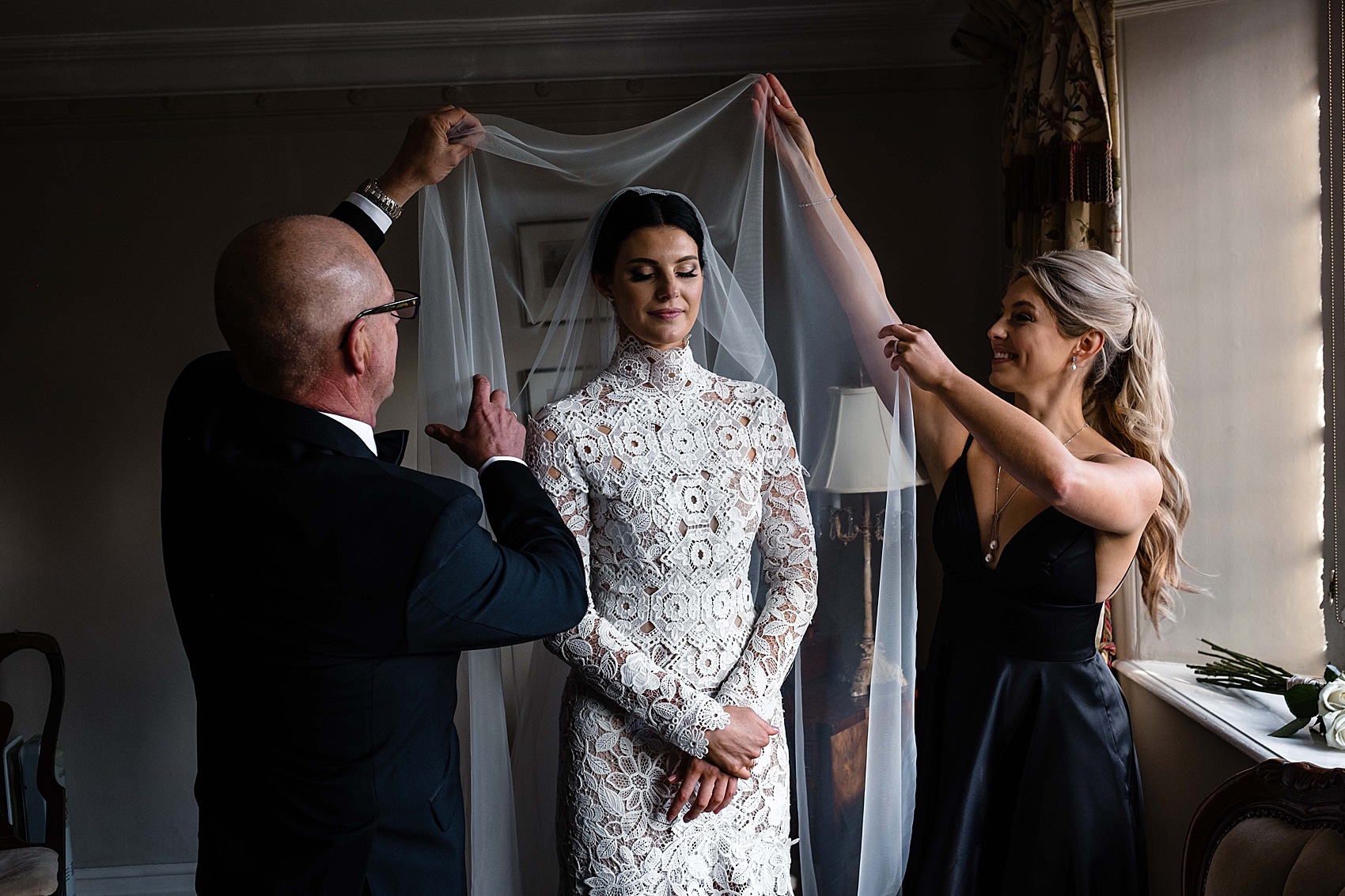 "We met in a bar (like so many people used to) 8 years ago in Surry Hills in Sydney Australia. We got engaged in Hobart in November 2018 and were married in March 2020."
"We both wanted a wedding that felt more like a James Bond, Casino Royale then a flowery wedding."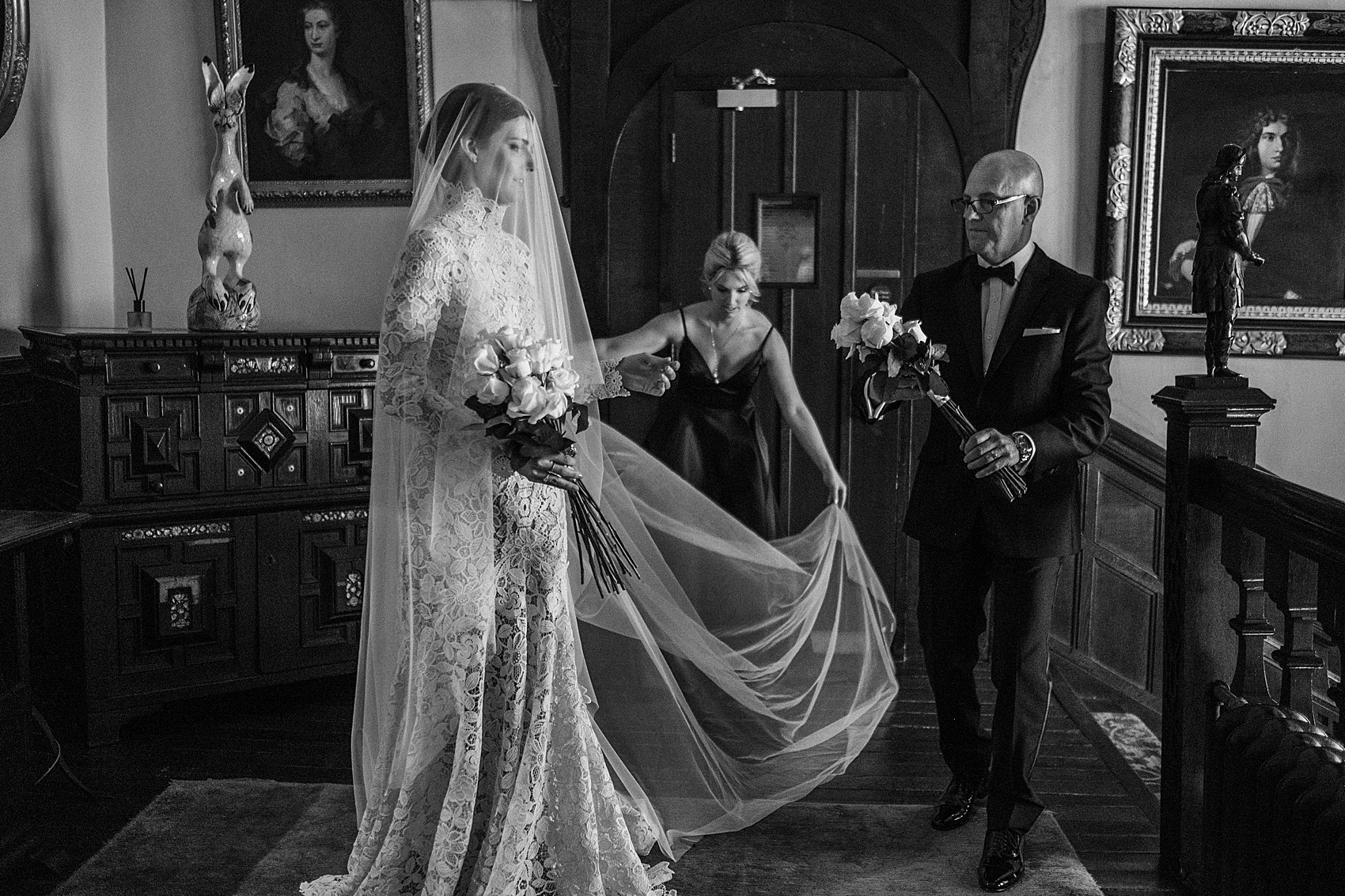 "My father John walked me down the aisle and it was one of our happiest moments, it was to the sound of 'River Flows in you', by Yiruma."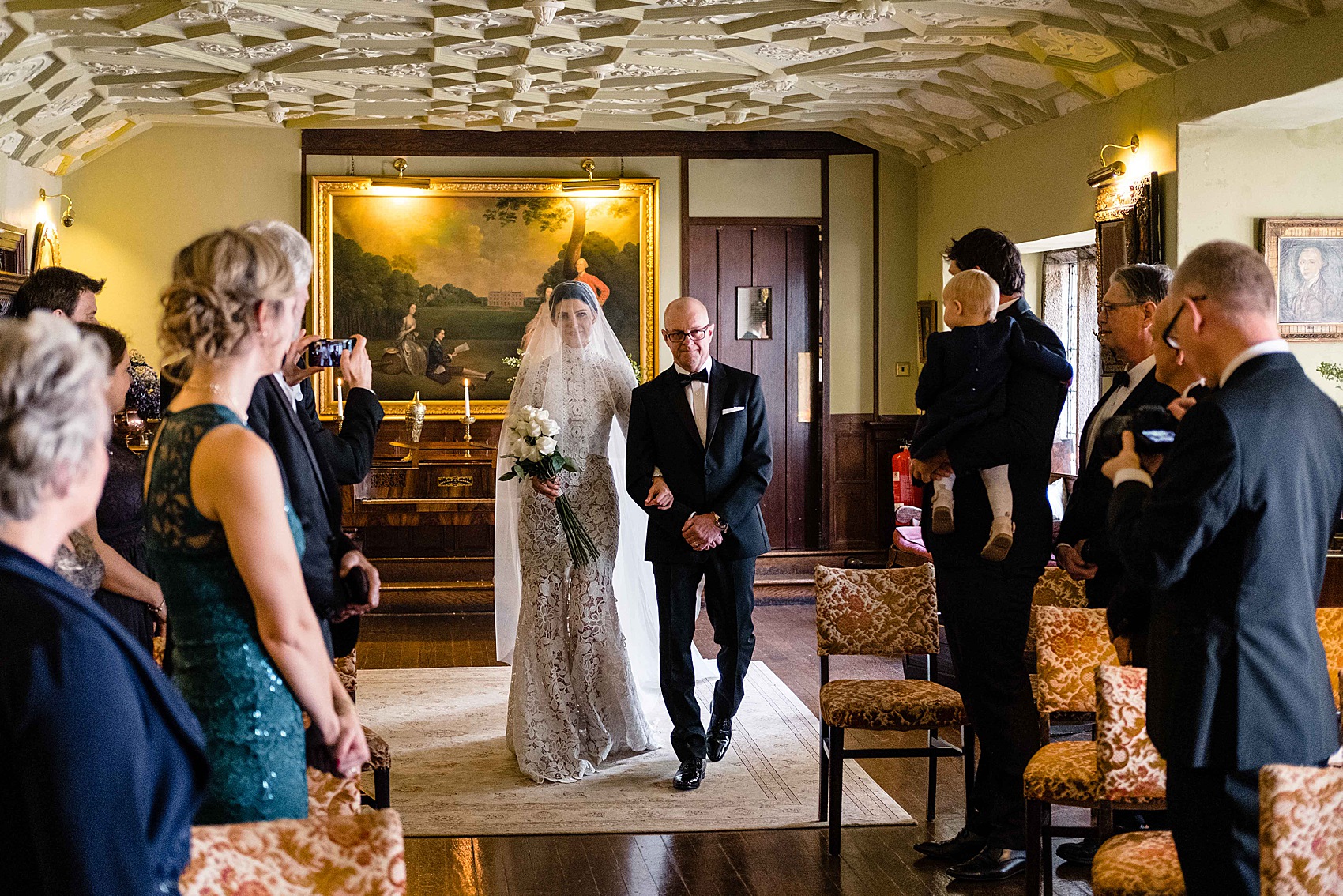 "I had rings from my two grandmothers; a signet ring from my grandfather and a police button from another grandfather tied into my bouquet so they were with me as I walked down the aisle."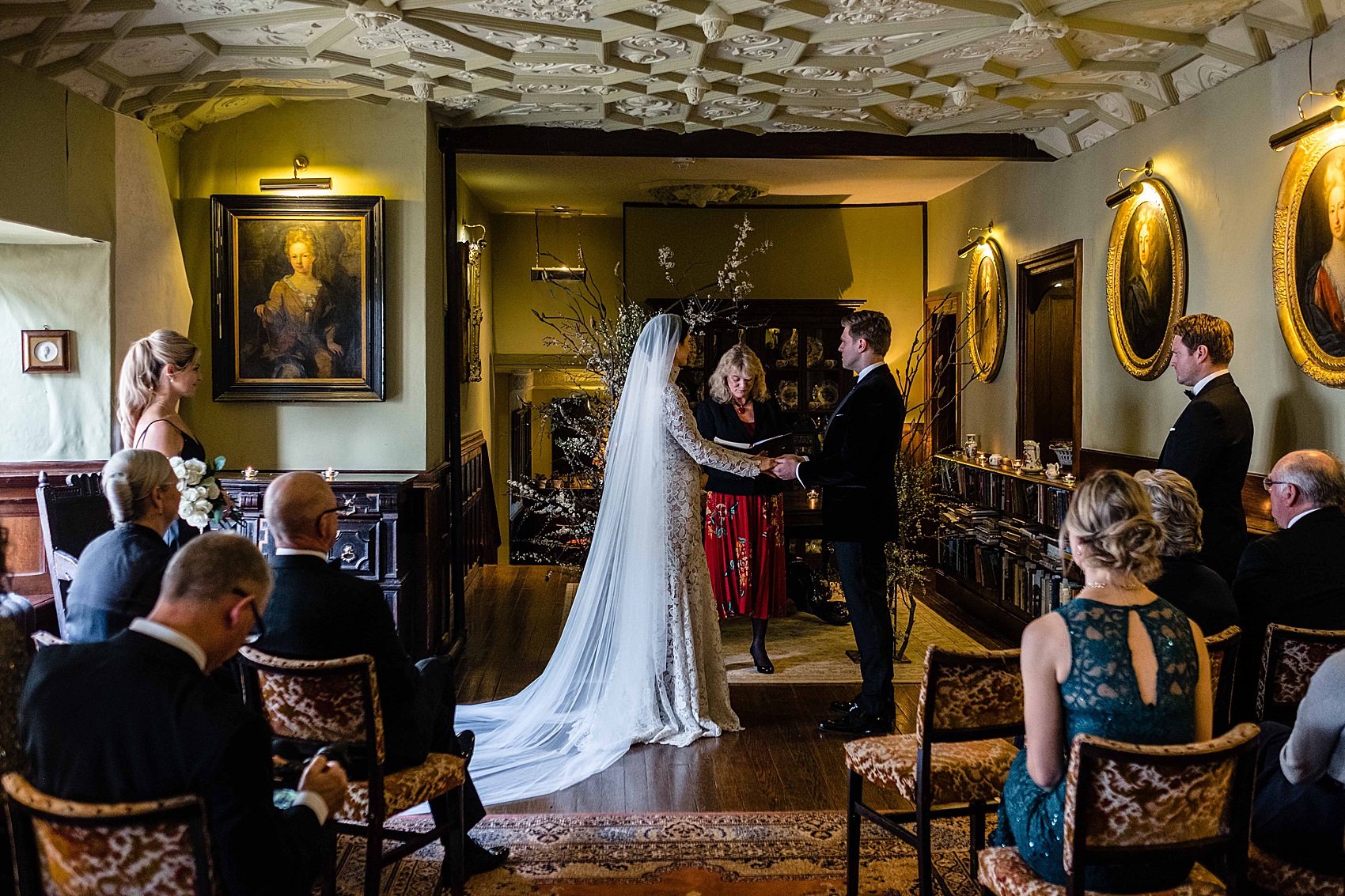 "We tailored our own vows and I have to say this was the stand out moment of the day. We had been through so much over the prior week with guests pulling out right up until the day before and the day changed so rapidly for us."
"For this moment everything slowed down and we could be present….and know that everyone who needed to be there, was. Which was just the two of us."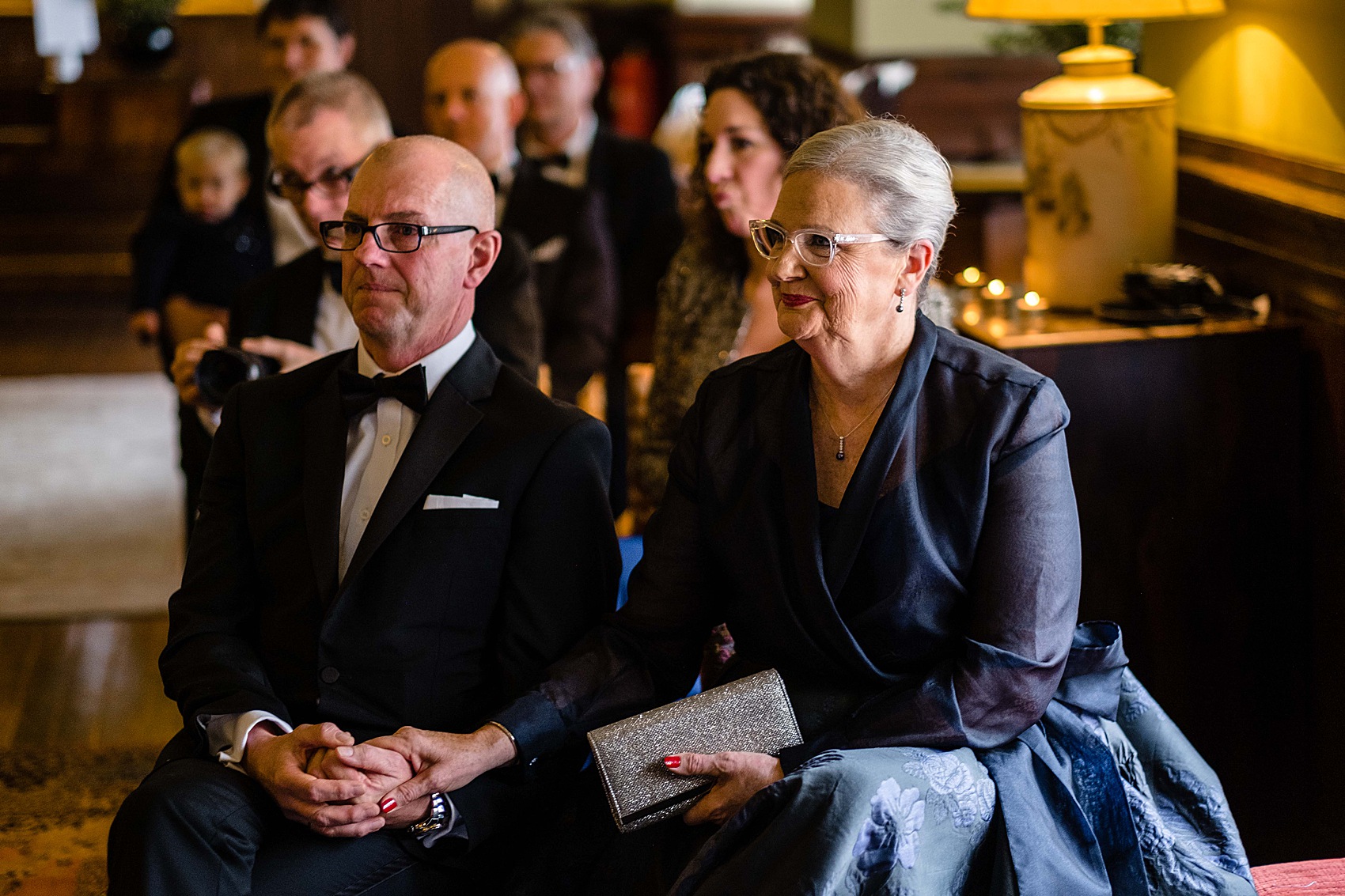 "My favourite part of the day was hearing Ben's vows and everything slowing down for that moment."
The Good Florist supplied the effortlessly elegant blooms. Prudence carried a long-stemmed bouquet of white roses.
"We wanted something striking and not fussy and all white with greens and branches."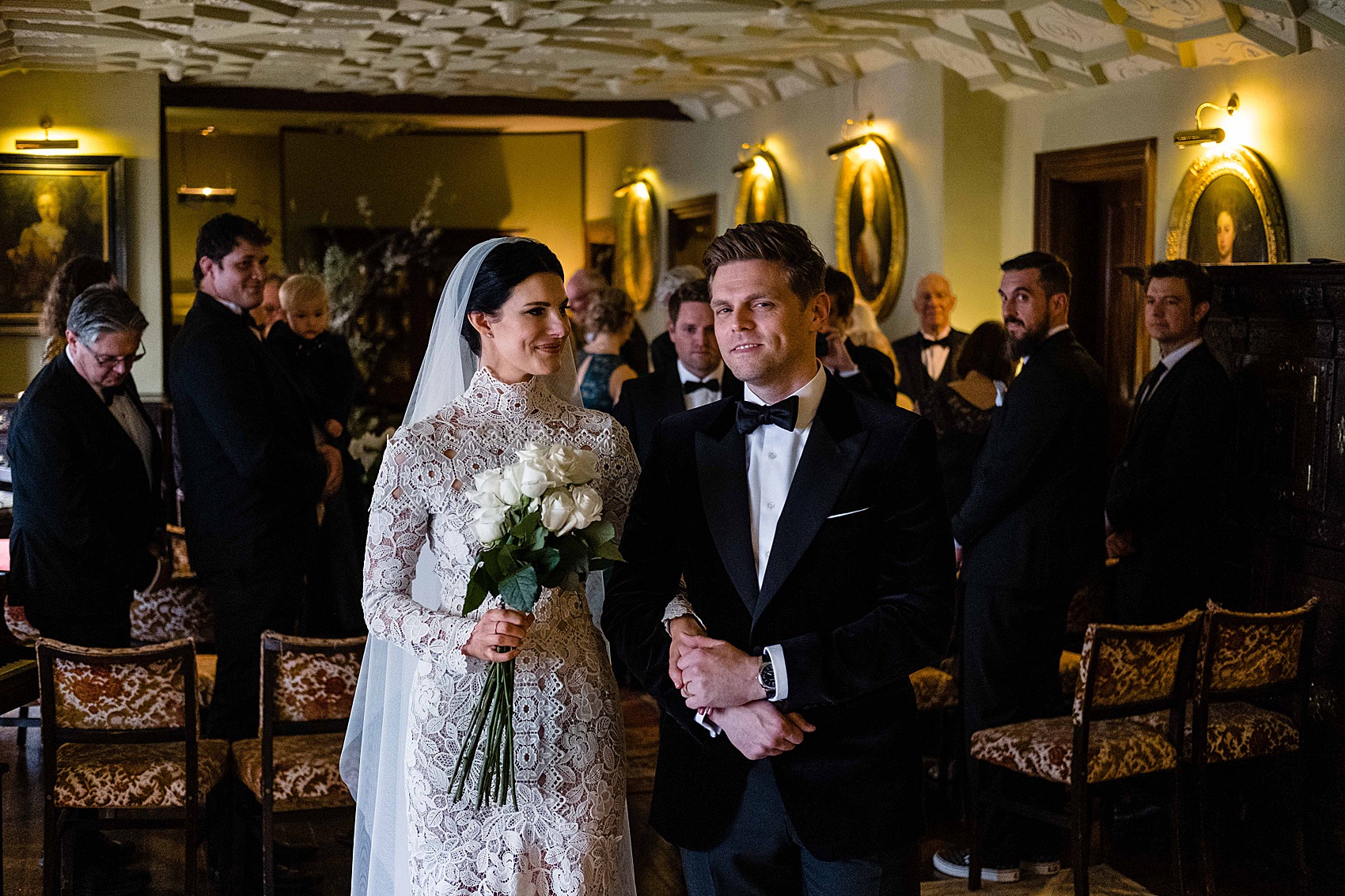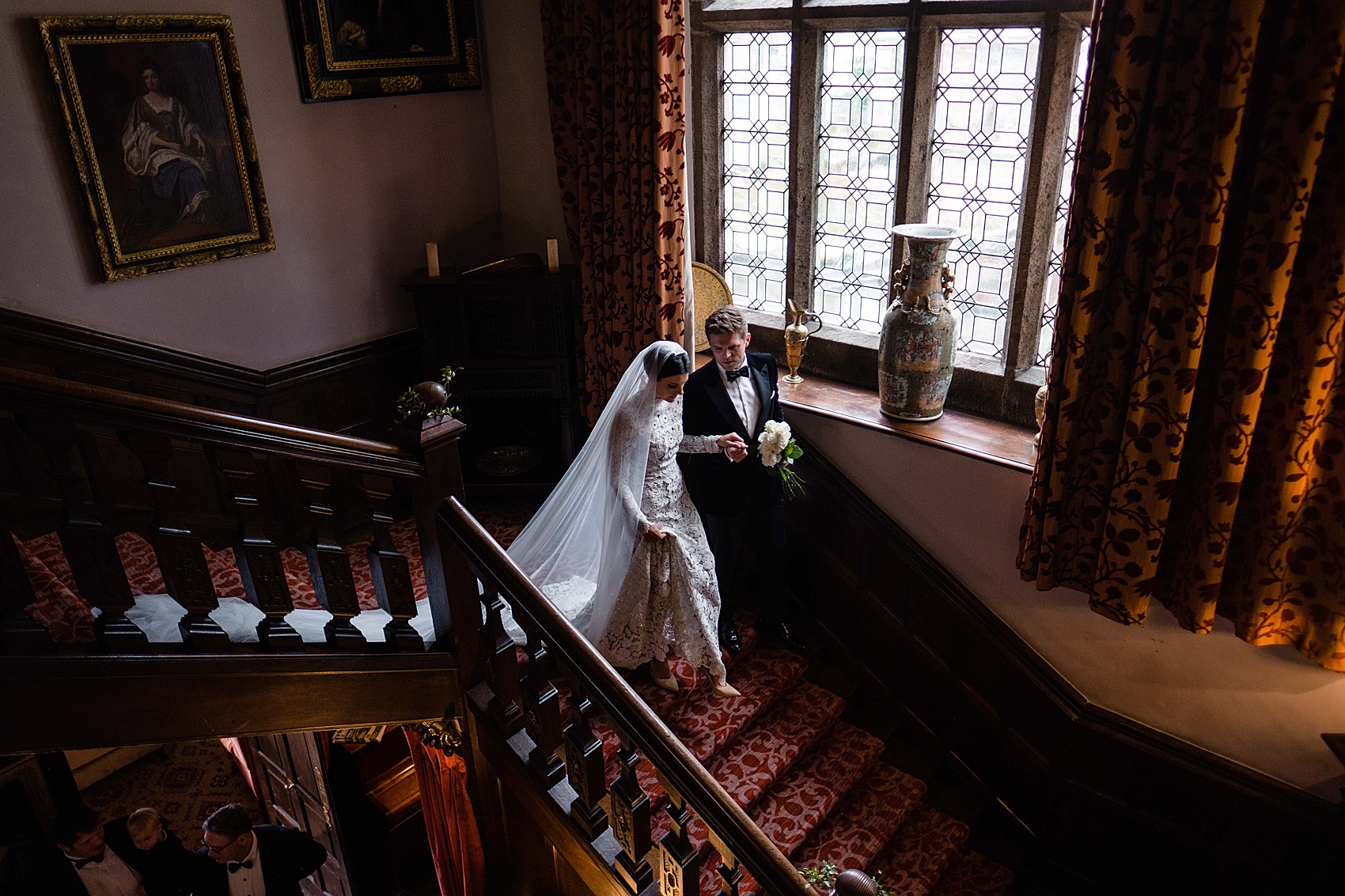 "So many of our guests were meant to be coming from Australia which didn't happen due to COVID 19. In fact, 25 people had to cancel flight commitments once they had arrived in London and had to turn around and get straight back on a flight out."
"We had ordered black wellington boots to go exploring around the manor with us- They are all still sitting in the UK with no one to wear them!"
The couple hired documentary style London wedding photographer, Helen Abraham to document their day in images.
"With Ben's profession, he was very particular about photographers and Helen's work stood out to him as being authentic and in the moment!"
"Helen was incredible on the day and made us feel so comfortable and has truly captured some beautiful moments."
"Ben wore a Gieves & Hawkes Suit Velvet Jacket and classic evening pant with bow tie and custom made shirt from Sydney."
"There are no venues like Lewtrenchard in Australia and our dream was to have all of our family and friends from Australia experience our wedding with us in this gorgeous venue."
"Our tastes naturally lean towards monochromatic in every day life so the thought of a prissy or pretty wedding was one that we were adamant we didn't want. We wanted timeless."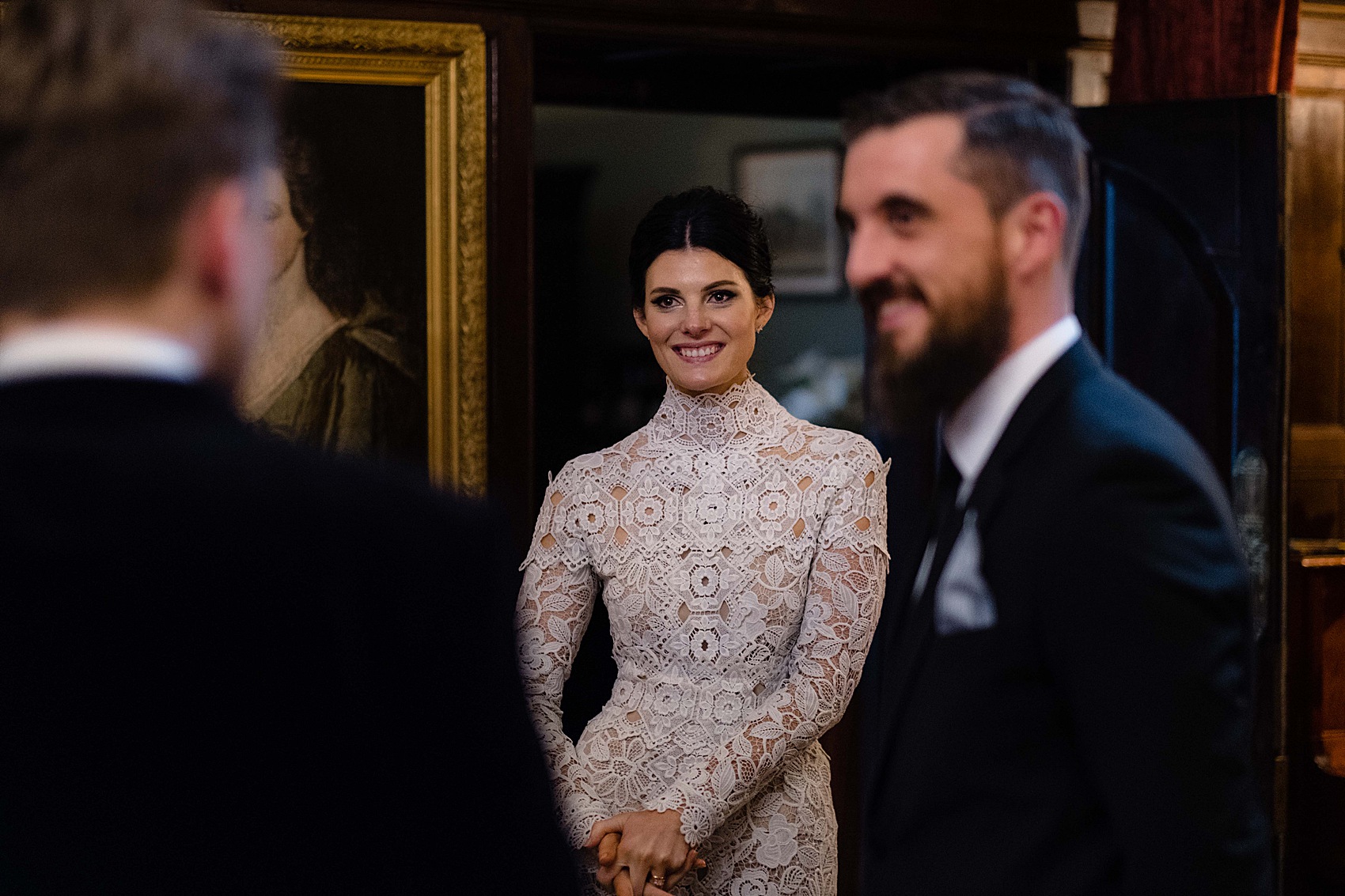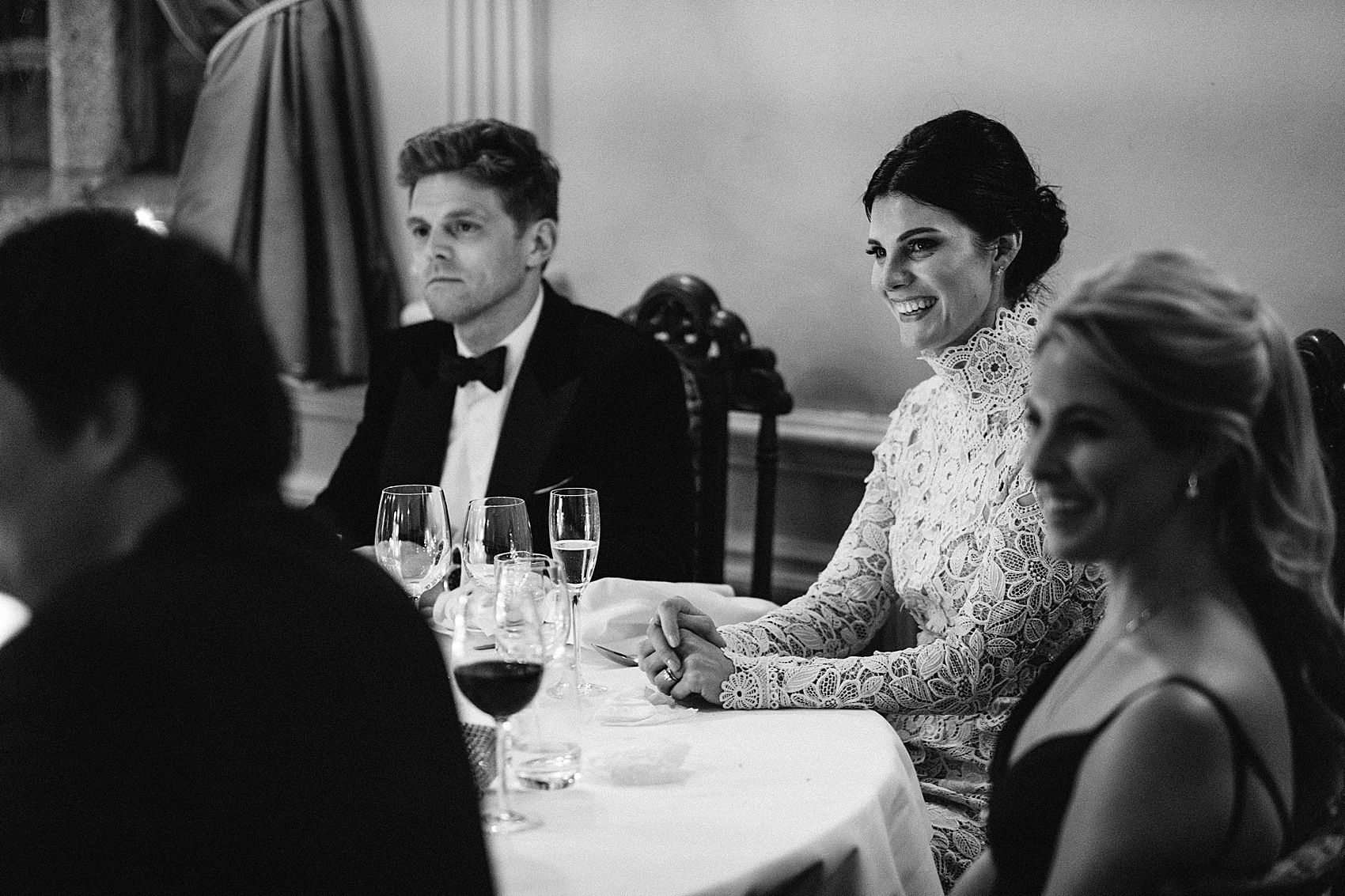 The couple hired Retro Disco & Perfect Wedding DJs and took to the dance floor in romantic style. What a beautiful image…
"We had our first dance to Devils Tears by Angus & Julia Stone. Ben used to play this song to me on his guitar when we were first together. It is about love- so appropriate I guess."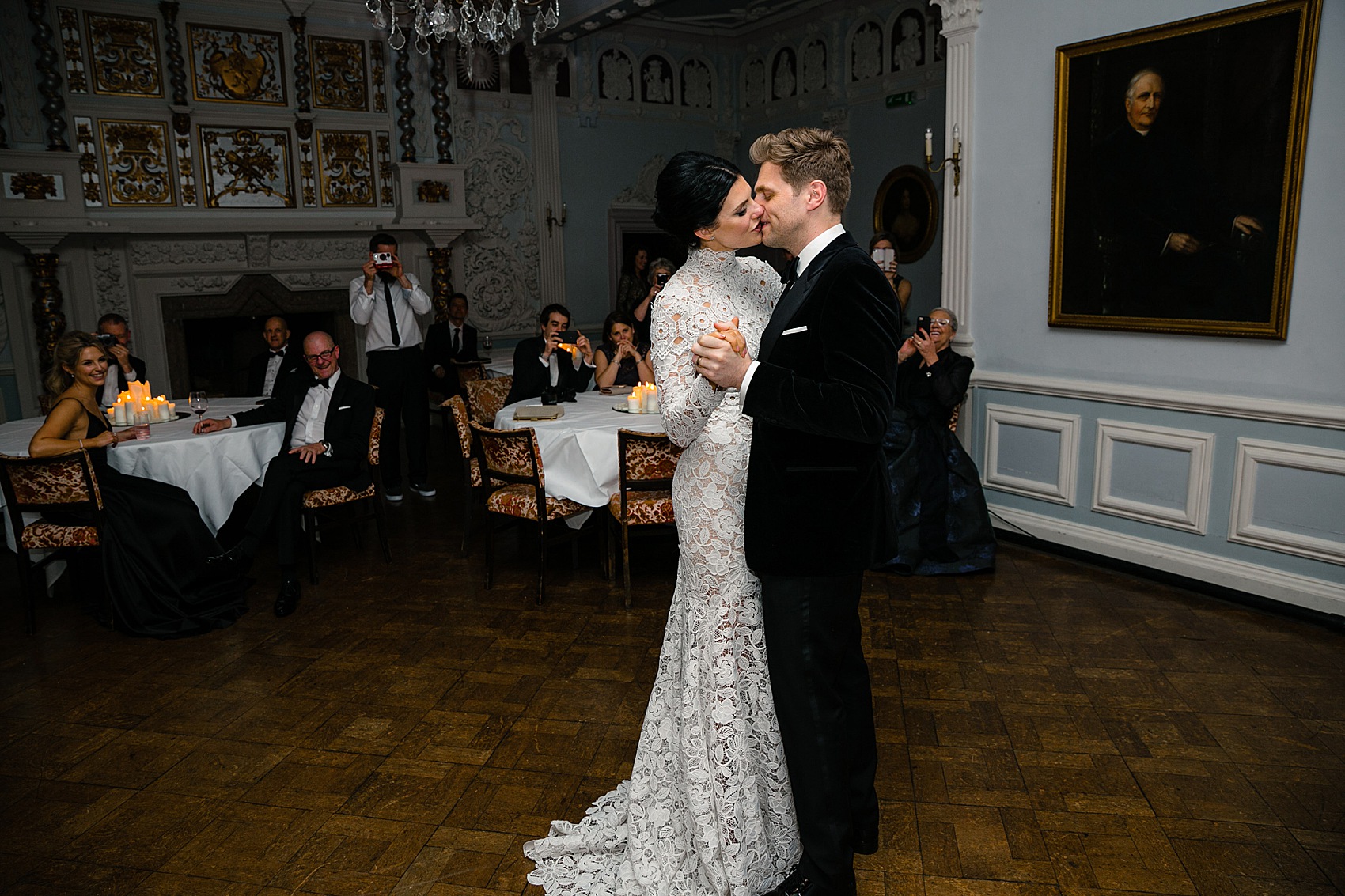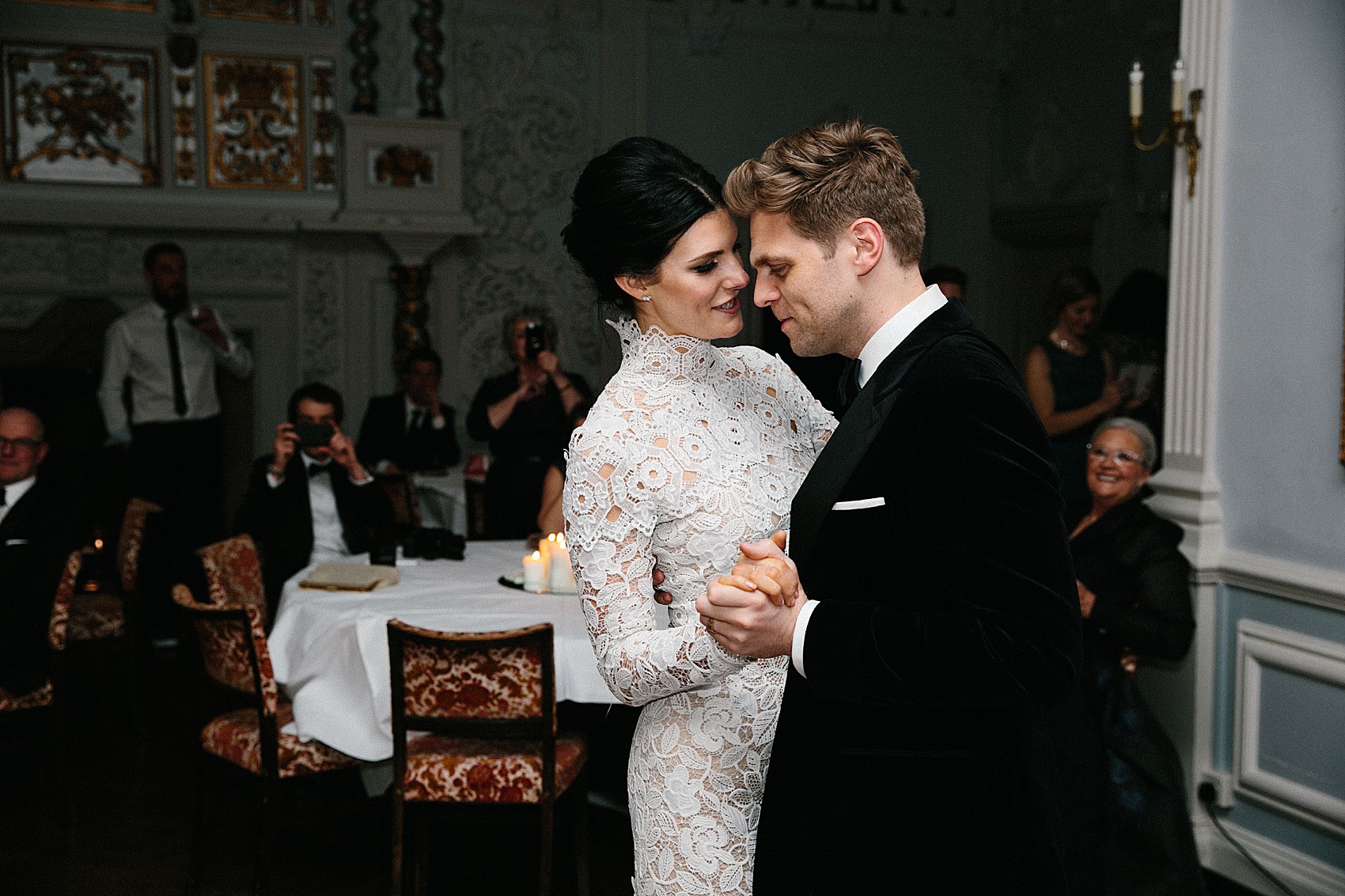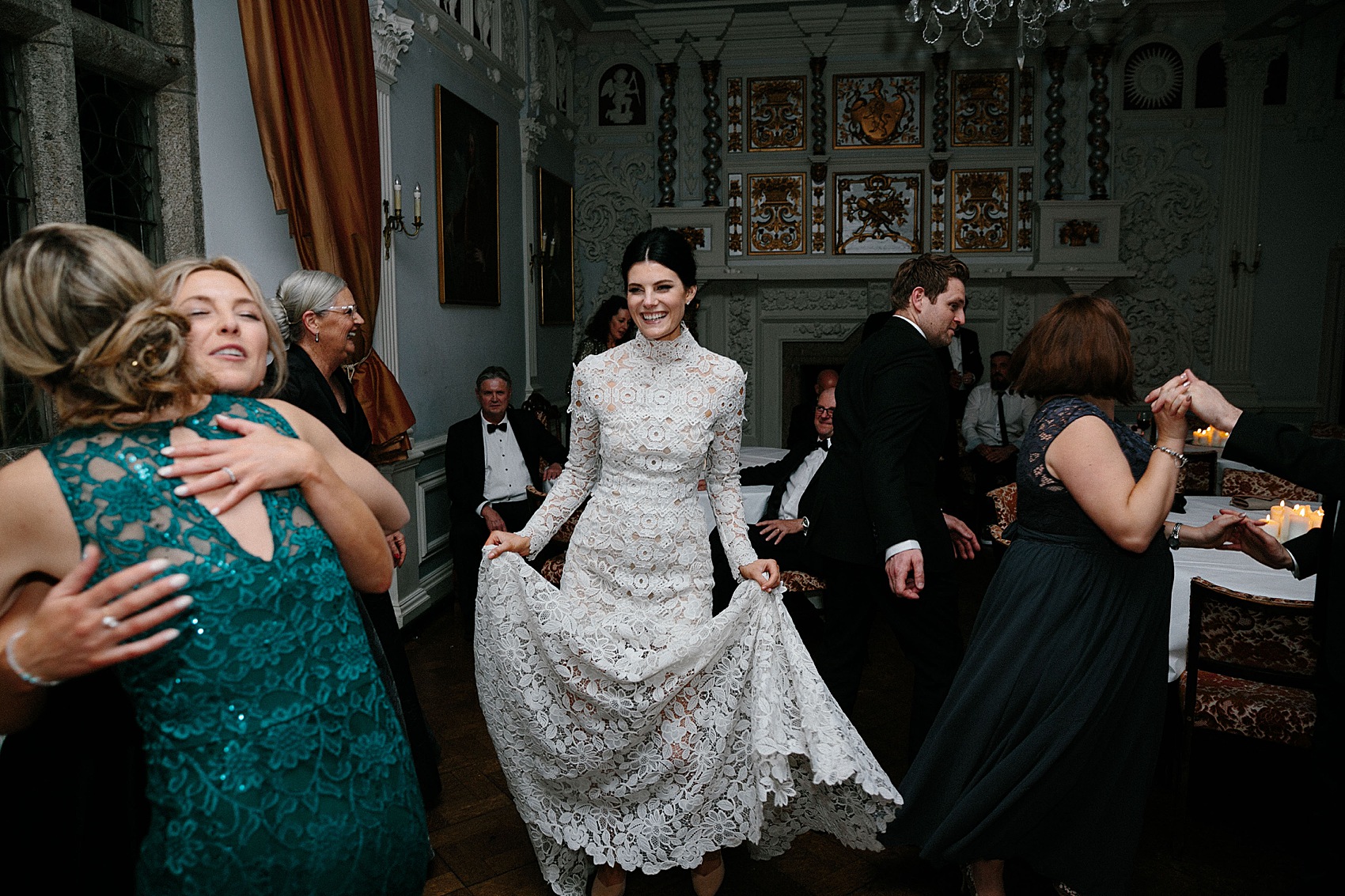 Words of Wedded Wisdom
"There is so much fuss that surrounds a wedding – the best advice that I can give is this; having had over half of our confirmed guests cancel (travelling halfway across the world), all you need is your husband or wife to be and no one else."
"The rest is window dressing. As harsh as that may be. Within your control are your thoughts and your actions, Outside of you control, is everything else."