Hello lovely ones – wishing you all a wonderful, relaxing Sunday after another crazy week for everyone trying to plan a wedding.
If you need some sensible guidance on what's happening with government wedding guidance, which was updated this week, do visit the @whataboutweddingsofficial Instagram feed where we have shared everything there and tried to make it as easy for you to understand as possible.
Hannah Hall Photography

+ Follow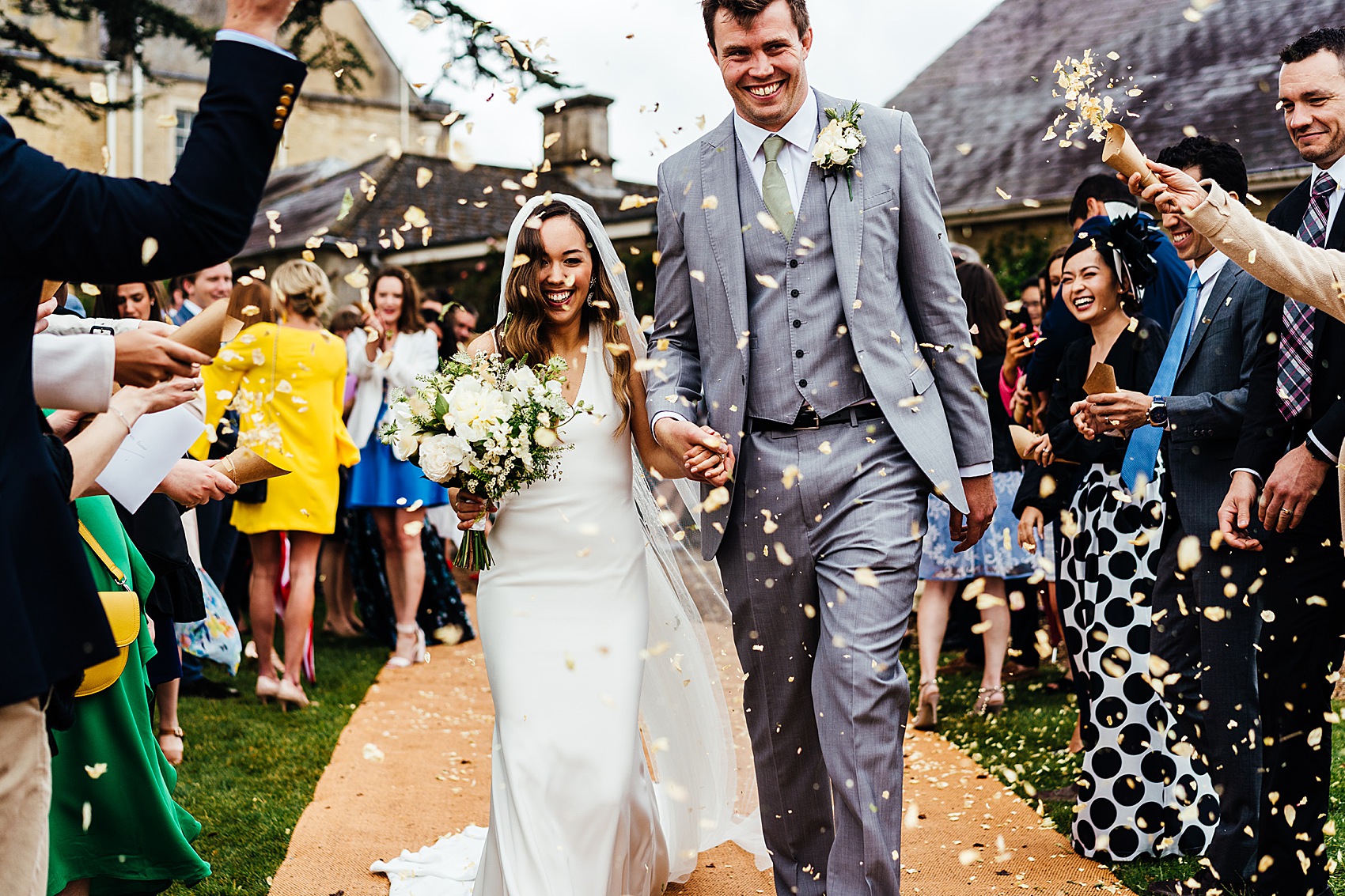 Those of you arriving on this page because you are planning your own wedding – congrats! Retail Manager Sian married Rugby Player James on 8th June 2019, at Cranford Hall in Kettering, and we are thrilled to see that the couple hired our recommended suppliers, Original Marquees.
"I'd always wanted quite a simple wedding with a very neutral décor and we definitely managed to achieve that with our suppliers. We both just wanted something where everyone felt comfortable and relaxed."
"My shoes were just £30 from Debenhams – the biggest bargain! When I realised no one was was going to see them all day (and I was going to change into flipflops as soon as I could get away with it) I decided to go with this mid heel glittery pair I literally found a week before the wedding."
"I wore the Estee earrings by Jennifer Behr that I got from My Theresa. I still wear these whenever I get the chance."
"I wore a San Patrick dress. At the time, we were living in Galway, Ireland and my Mum was planning to visit and suggested we try some of the local boutiques there. Thistles is a small boutique in the Woodquay area of the city and Owen immediately knew exactly what I was looking for. He said he had something a bit unusual and as soon as I saw it, I was sold!"
"I had always imagined wearing something very simple and classic but when I tried on what I thought I'd like, it looked almost a bit too simple! That's why I think the dress hit the nail on the head – it's both simple from the front and jazzy and unusual at the back. I'd never seen anything like it before."
"James and I met in our second year at Nottingham University through mutual friends. We got engaged on a trip to Northern Italy and we had been engaged just over a year before we got married."
The couple hired the services of Florae Foray to fill their day with floral decor.
"As I wanted something quite simple in terms of decoration, we only had white floral arrangements in the marquee. Although I probably challenged her with quite a few of my ideas (trees wrapped around the marquee poles to name one) Becky brought those ideas to life and they turned out better than I could have even imagined."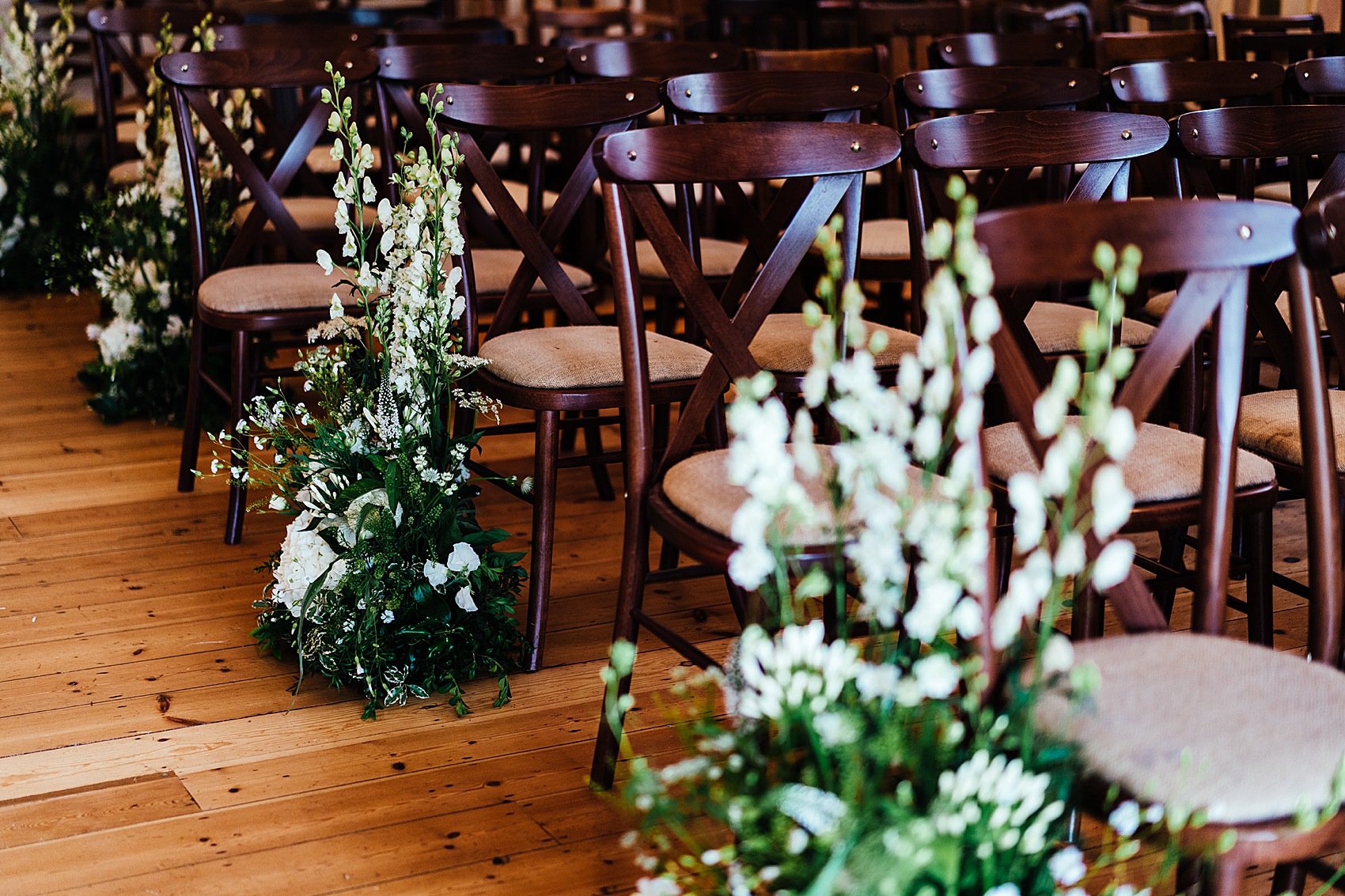 Sian hired hair and makeup artist, Maxine Wilson.
"Maxine was fantastic and despite being about 7 months pregnant at the time, she was an absolute trooper."
"I was so impressed with the makeup and hair (which remained immaculate till the end of the day) and I know the bridesmaids were just as impressed too."
"Cranford Hall is about a 10 minute drive from James' family home and we had attended one of our friend's weddings there a few years ago. The venue were very supportive and flexible about our suppliers and overall vision."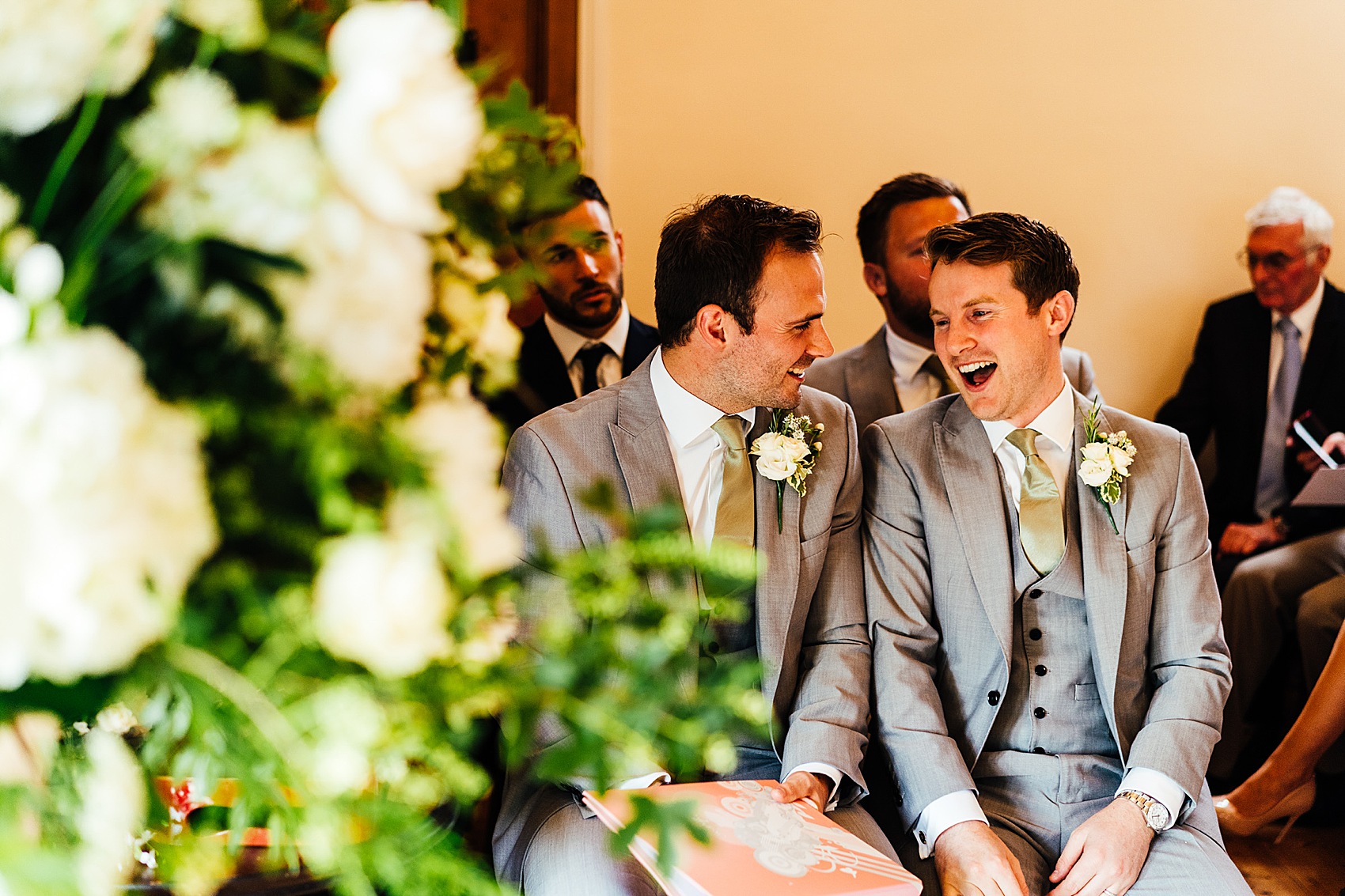 "My Dad, Paul walked me down the aisle, to the sound of 'Here Comes The Sun' by the Beatles, and a family friend, Jackie, officiated our wedding ceremony."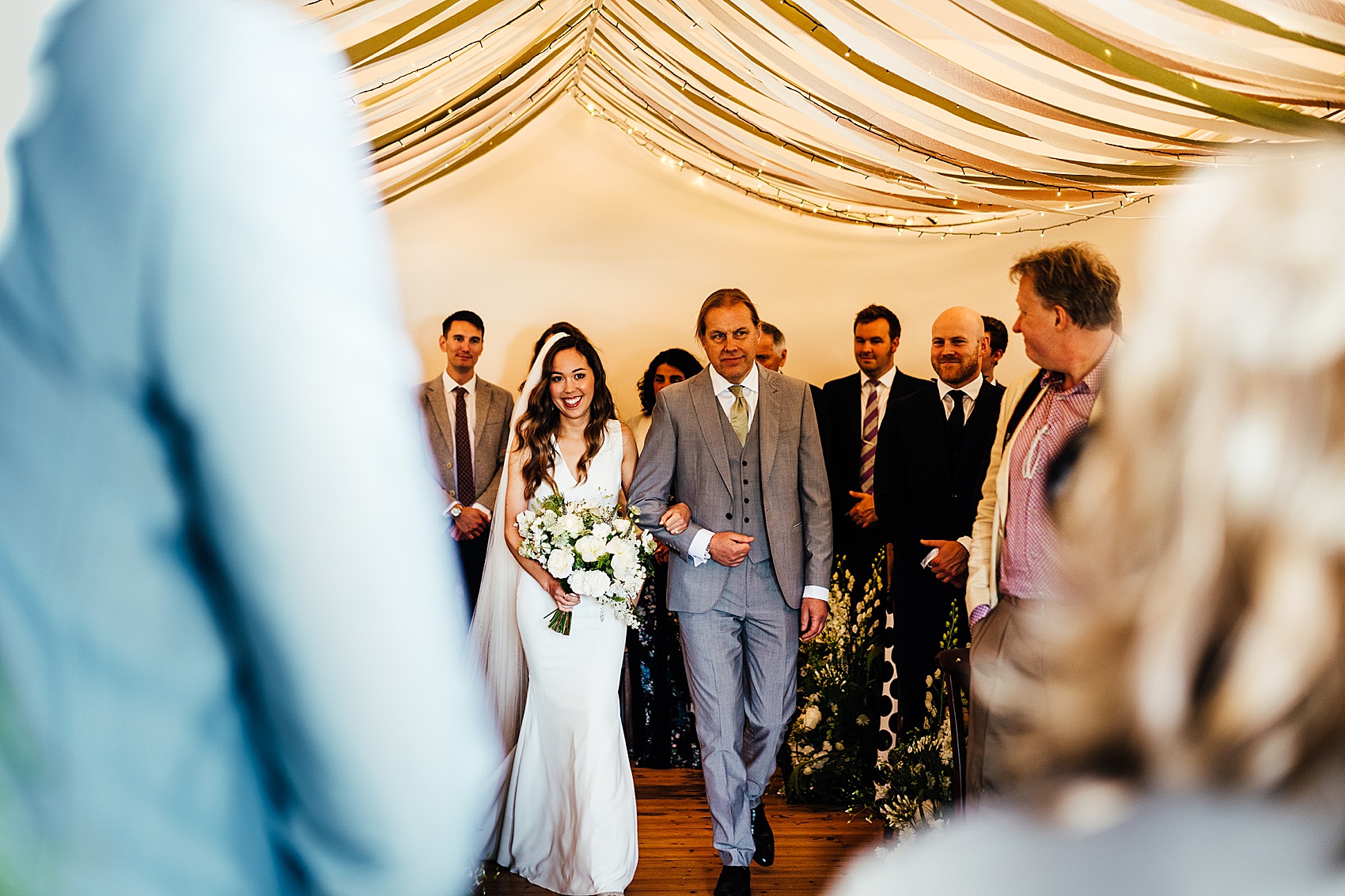 "Jackie wrote our vows for us but to also include something from my Japanese heritage, we did do a 'San-San-Kudo' ceremony where we took sips of sake out of three small cups. This is part of a traditional Japanese wedding ceremony."
"James' 95 year old Grandma wrote a poem for us which James' brother, Matthew, read out. It ended 'make the most of each day as it comes along, and with peace and good health you'll not go far wrong' and we definitely intend to live by these words."
"James had been recommended John Wyatt Jewellers in Hatton Garden, by some of his friends who had got their engagement rings from there. They have been brilliant with aftercare and I go to get my ring polished occasionally if I know I'm going to be in the area."
"We had met photographer Hannah Hall a few years ago at another wedding and since then we have pretty much been bumping into her at weddings ever since."
"Having seen her photos there wasn't any question who we wanted to shoot the wedding and now we have the most amazing photos to look back through and re-live the day."
"Our videographer Ben, of  Chapter and Verse, was fantastic and whenever I have re-watched the video, it makes me a bit emotional (in a good way) because it is just another reminder of how amazing the day was."
"We've said we will watch it together every anniversary so I'm already looking forward to June."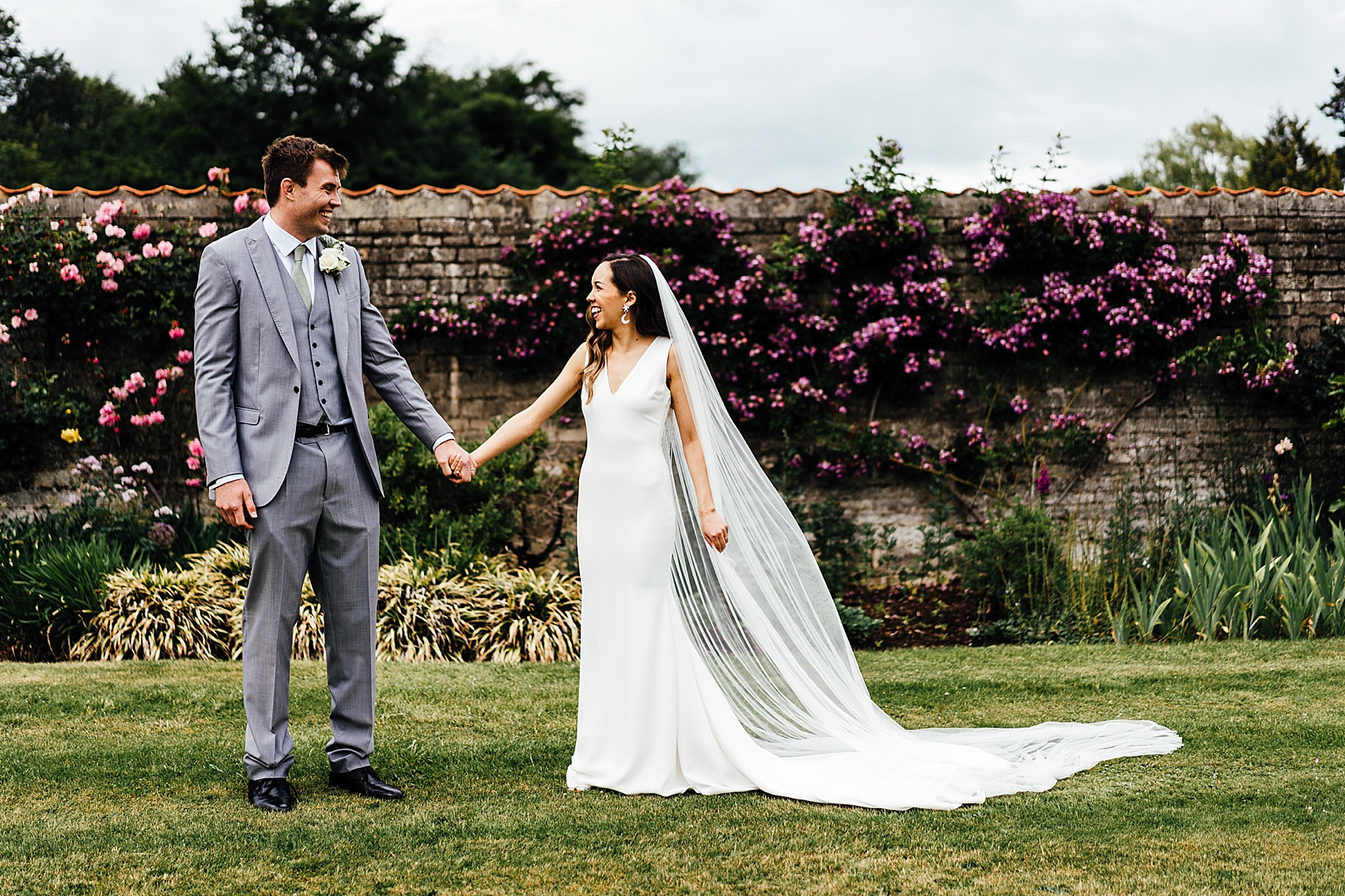 "The main venue was the marquee which we decorated with just flowers but for room inside the venue, we (painstakingly) cut fabric into strips and draped them across the top of the room to create a kind of canopy."
"We weren't planning on using the room till the evening but it started raining heavily in the morning and it was our plan B but it ended up being perfect."
"Alex, Harry and their team from Original Marquees were so hardworking and professional. The marquee was absolutely stunning and we had loads of questions from other couples looking to see who provided our round bar."
"They had loads of ideas about layouts that could work with the fixtures we chose and we would have been lost without them!"
Original Marquees

+ Follow
"Going with our relaxed theme, we went for sharing platters from Flame BBQ. Because we had long trestle tables rather than round tables, it meant that everyone could help themselves and we made sure there was enough food for everyone."
"For evening food, we ordered in around 60 Domino's pizzas and these went down extremely well – its not exactly conventional but its exactly what we wanted to eat and we had no complaints!"
"We didn't opt for a cake and instead went with a doughnut tower from Krispy Kreme."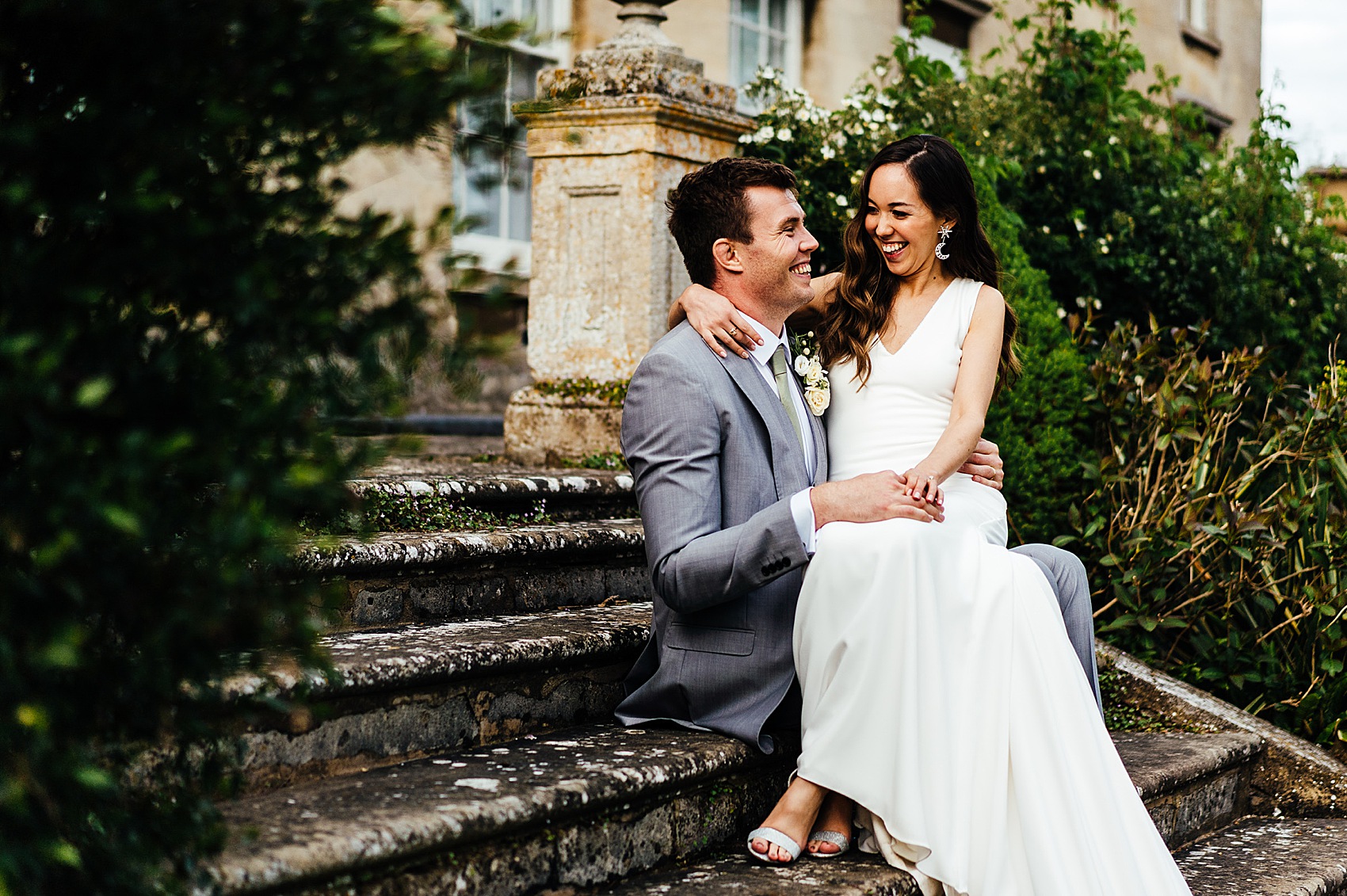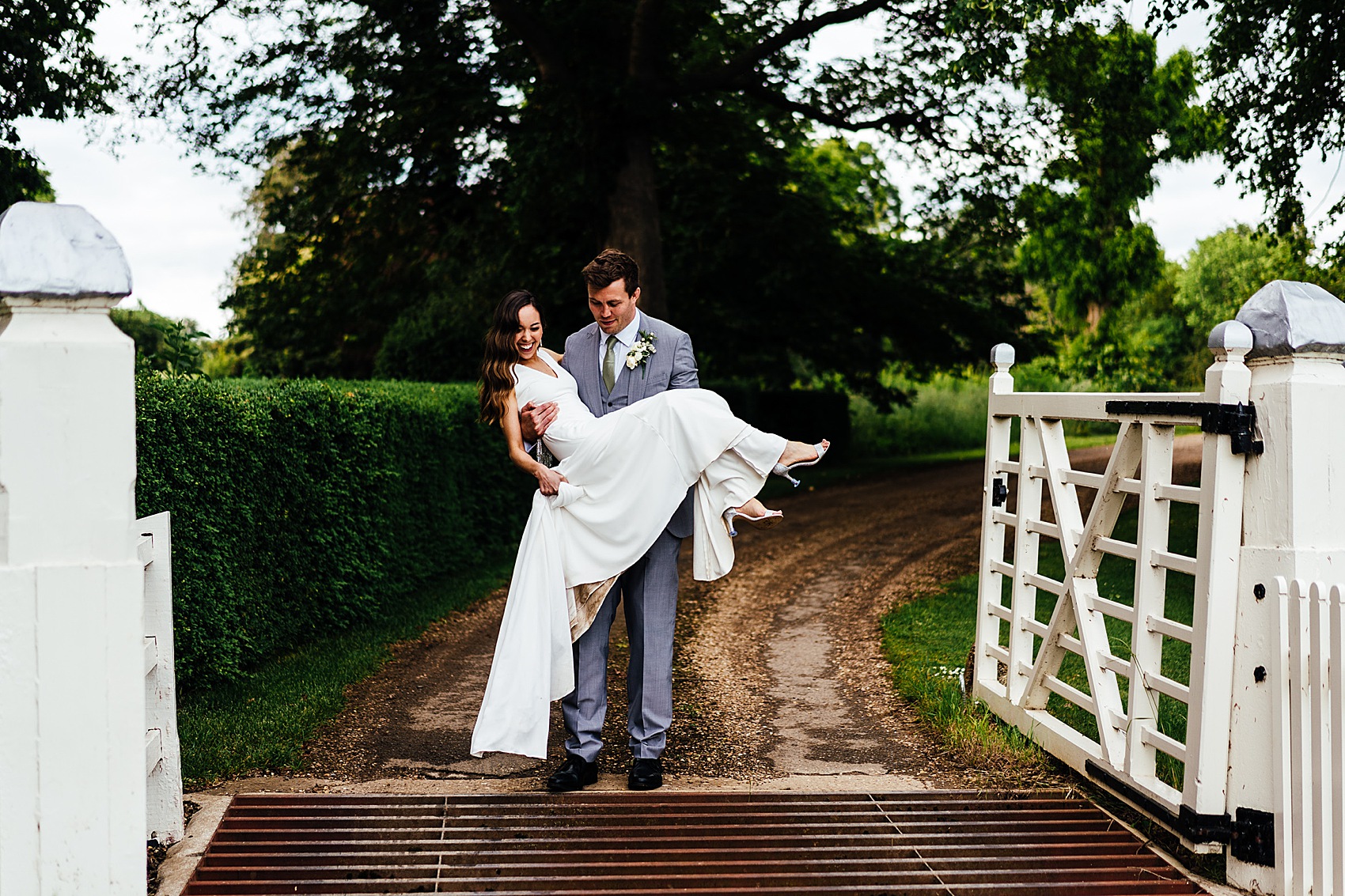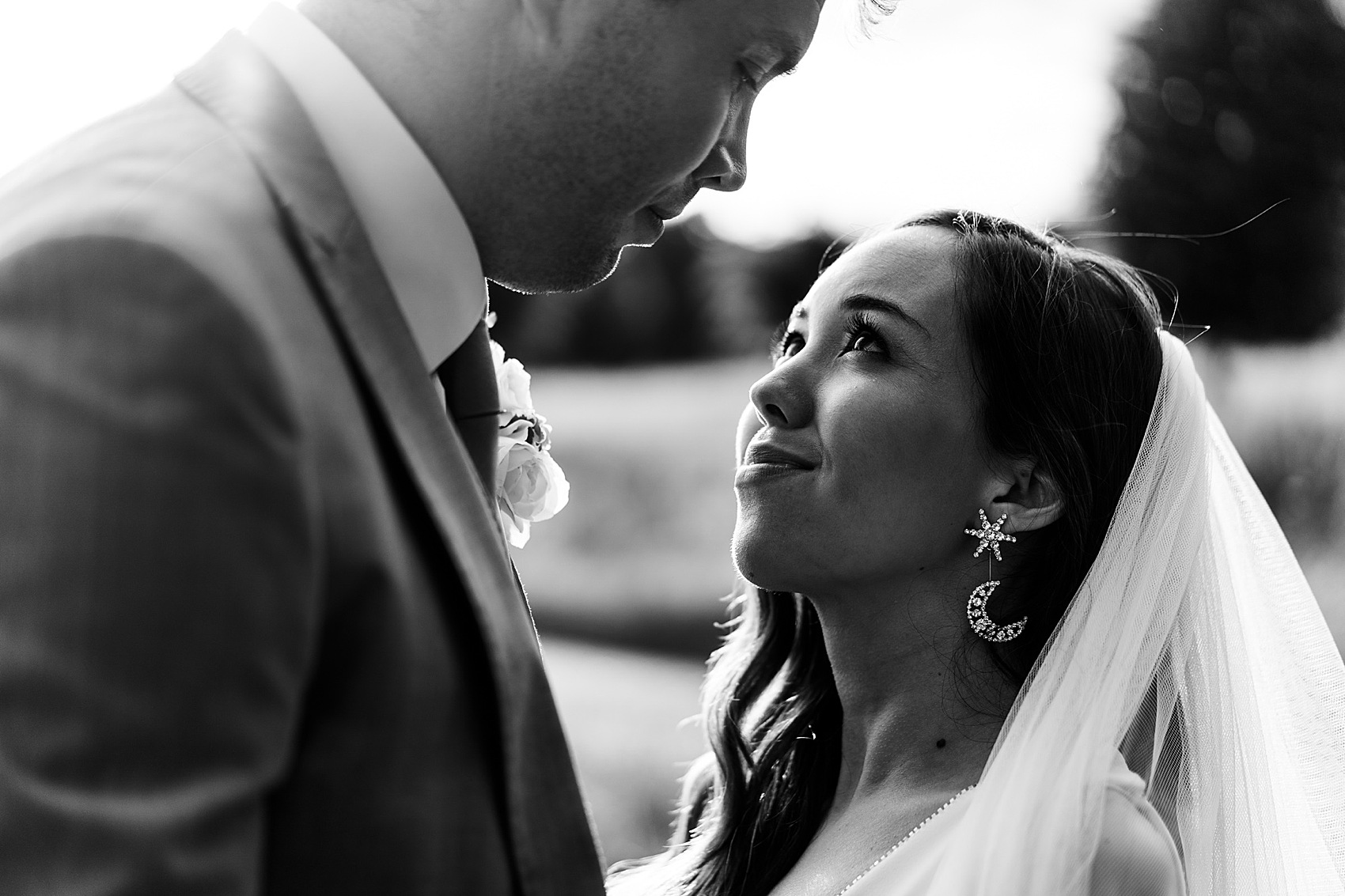 The couple danced to 'Nothing Can Change This Love', by Sam Cooke.
"Seeing everyone we love, from all over the world, in the same place was so humbling – that everyone made the effort to celebrate with us and it really was the best day of our lives."
"Tru Groove were unbelievable and literally had everyone on the dance floor the entire night. The photos from when they started the limbo-ing are probably some of our favourite photos and we had so many comments about how good the band were."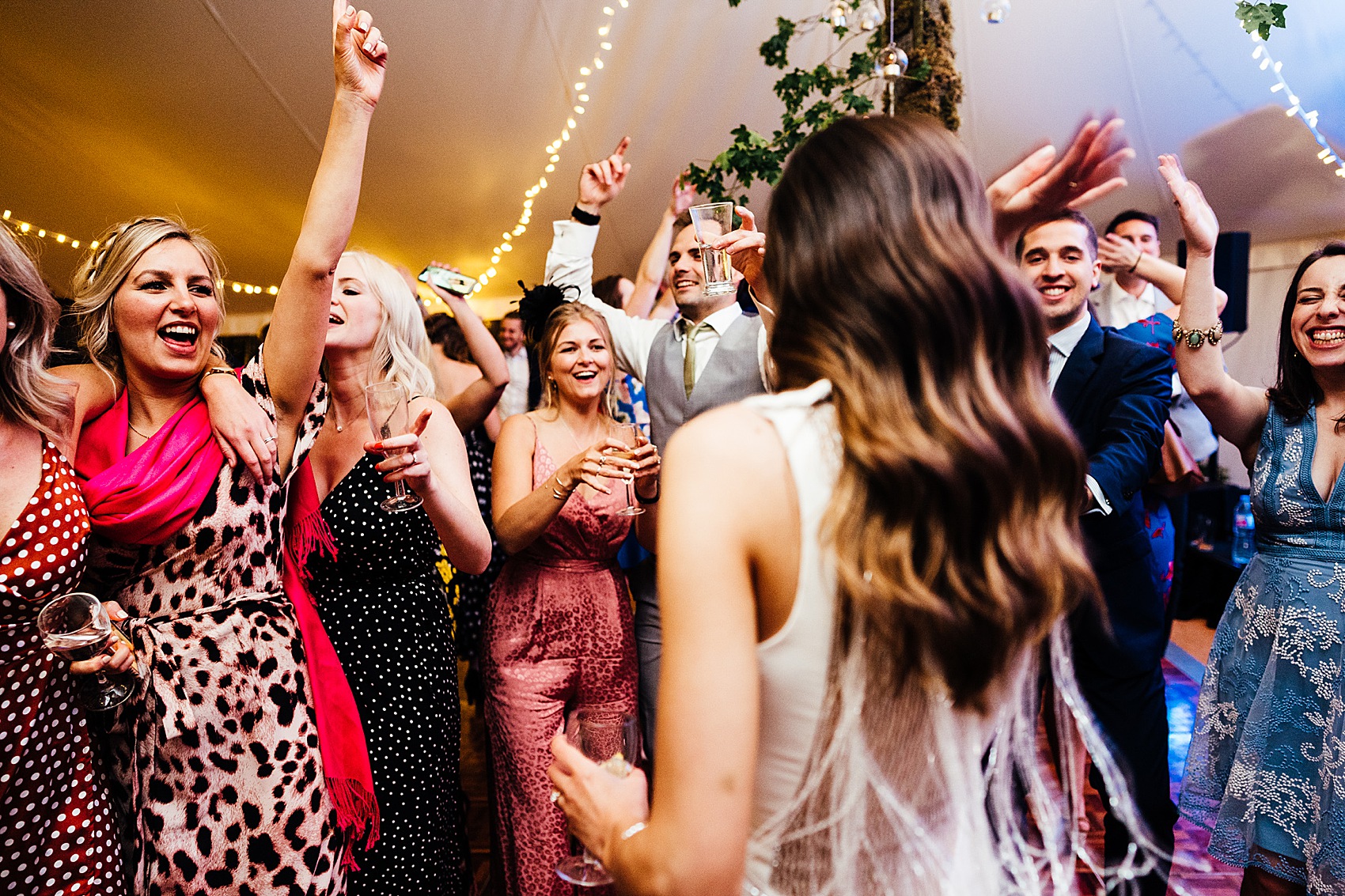 Words of Wedded Wisdom
"Don't sweat the small stuff (easier said than done, we know!)"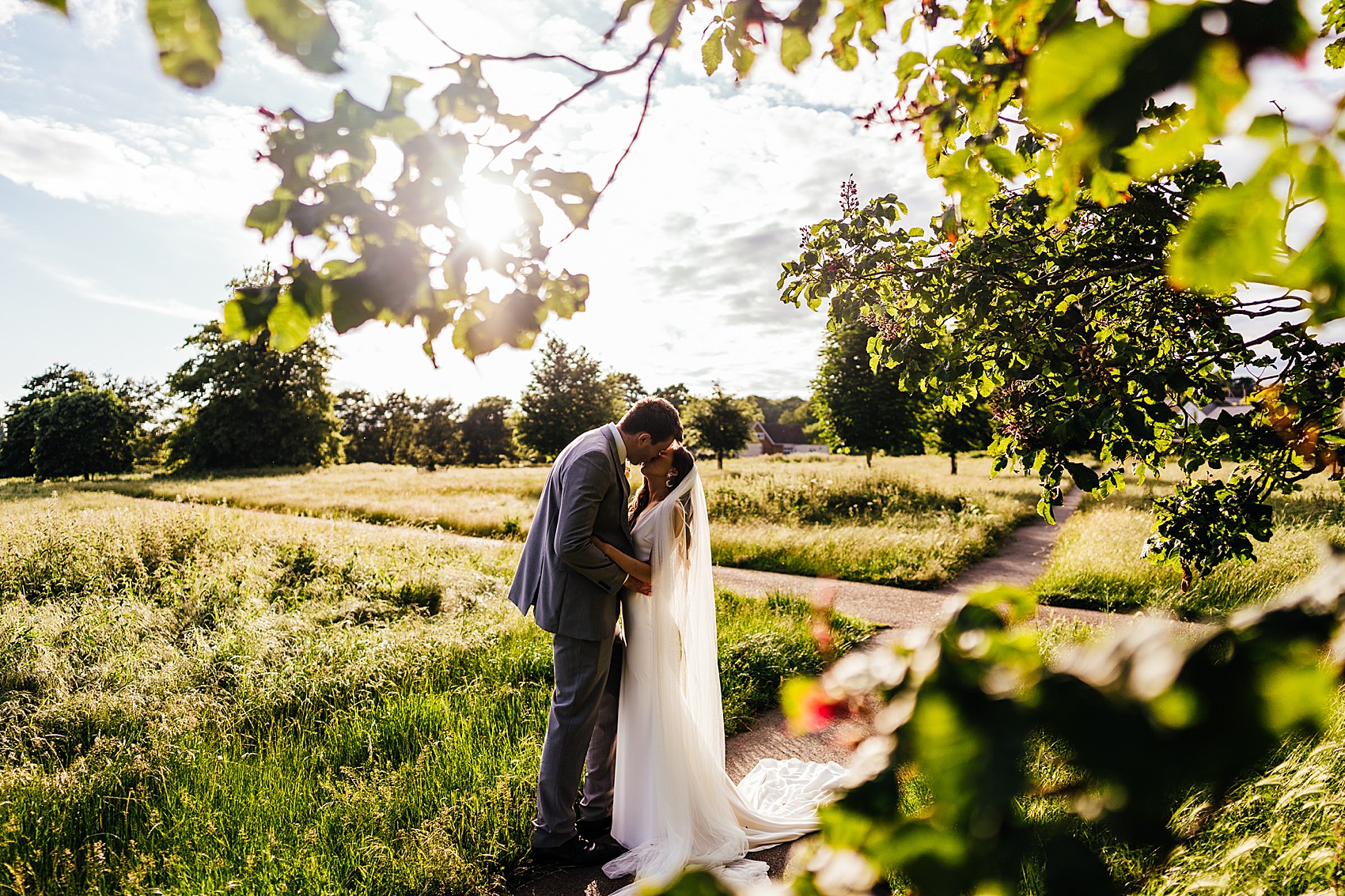 Thank you so so much Sian and James for sharing the joy right now – just what we need!
And my love and thanks to photographer Hannah Hall for sharing her uplifting and beautiful photography today.
Sending much Sunday love to you all,
Annabel x