This editorial stopped me in my tracks when I first saw it. These images are just so cool and classy and I absolutely adore that four of our recommended suppliers are behind these incredible, head-turning gowns and the beautiful film below.
If you have't got designers Sally Bean, and Emma Beaumont – founder of her eponymous brand and the ethical and sustainable Miller White brand, you need to remember them from this point forward. This beautiful, cinematic quality film was created by wedding maker and Love My Dress highly recommended supplier, A K Films.
Words follow from the incredibly talented Rebecca Searle Photography, whose vision, direction and photography I've completely fallen in love with of late….
"The inspiration for this shoot came from me asking myself what I would like to do if I was forced to slash the numbers of my wedding or even to elope."
"How would I make the day truly memorable and treat ourselves to experiences we wouldn't otherwise have if it was a big wedding."
Rebecca Searle Photography

+ Follow
Design by Sally Bean
"I had always loved the Italian style of travelling to your wedding by boat. When I found Thames Limos, I was over the moon and after a quick meeting on the Monday, we had planned a shoot for the Thursday and the amazing The Berkeley kindly allowed us to create the bridal prep looks in their incredible suite.""The whole day was truly a dream. A luxury that opens up when you decide to alter the original plan of a more traditional wedding and create a bespoke, heartfelt and truly memorable day."
Design by Sally Bean
Emma Beaumont
Emma Beaumont is a hugely talented British bridal fashion designer, creating modern, contemporary and romantic looks for brides in London, Cheshire and Manchester.
​Emma started out making bespoke wedding dresses for friends and family and the interest in her work grew quickly. With demand high and her passion for design, she established her own studio in 2012 in Knutsford. The growing team now hold over eighty years experience in the industry and Emma's aesthetic and attention to detail is fast establishing a cult following of stylish brides and bridal fashion lovers.
Emma's main designer H.Q. is located in Knutsford – she also takes appointments at 11 Cadogan Gardens in London.
Find out more here.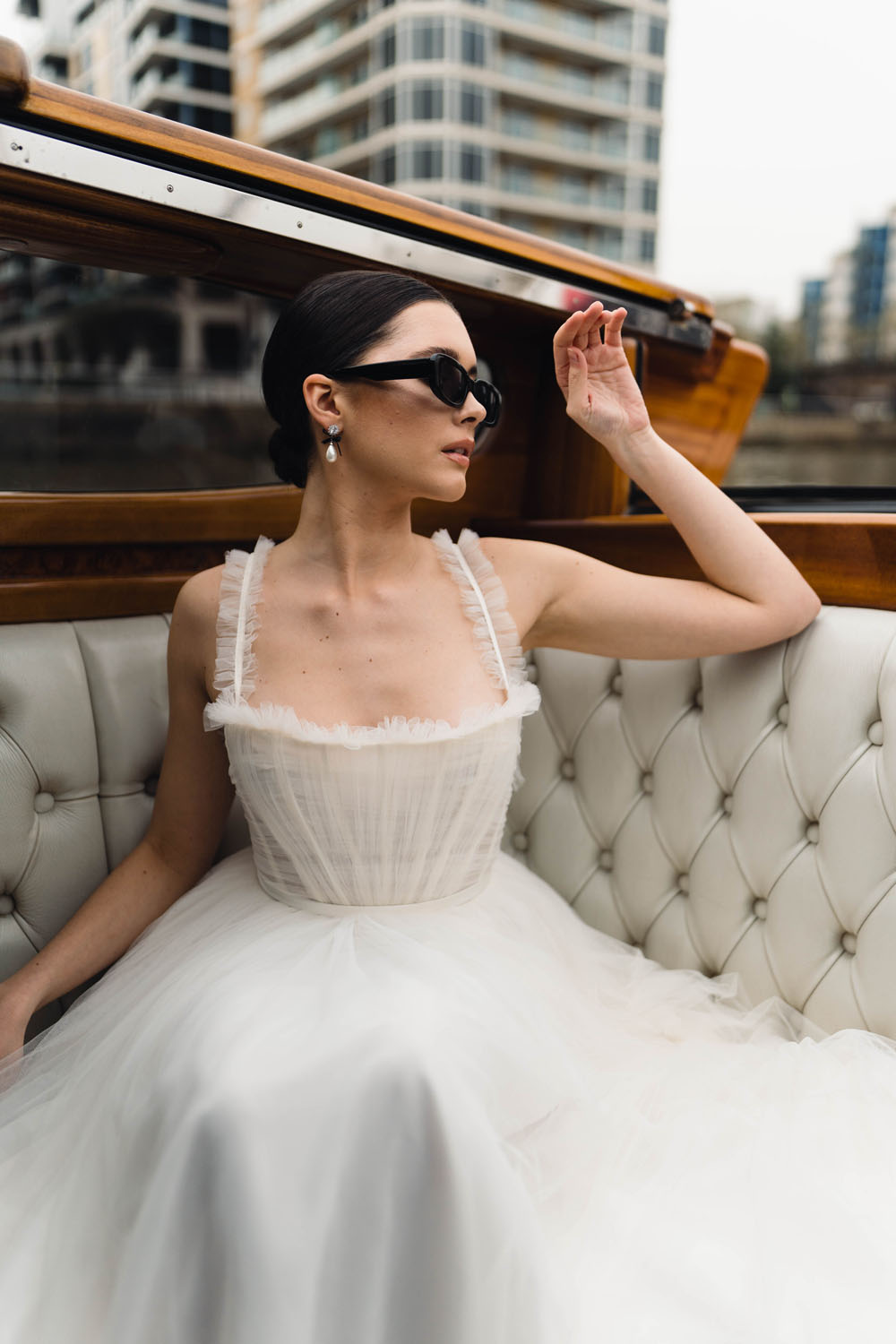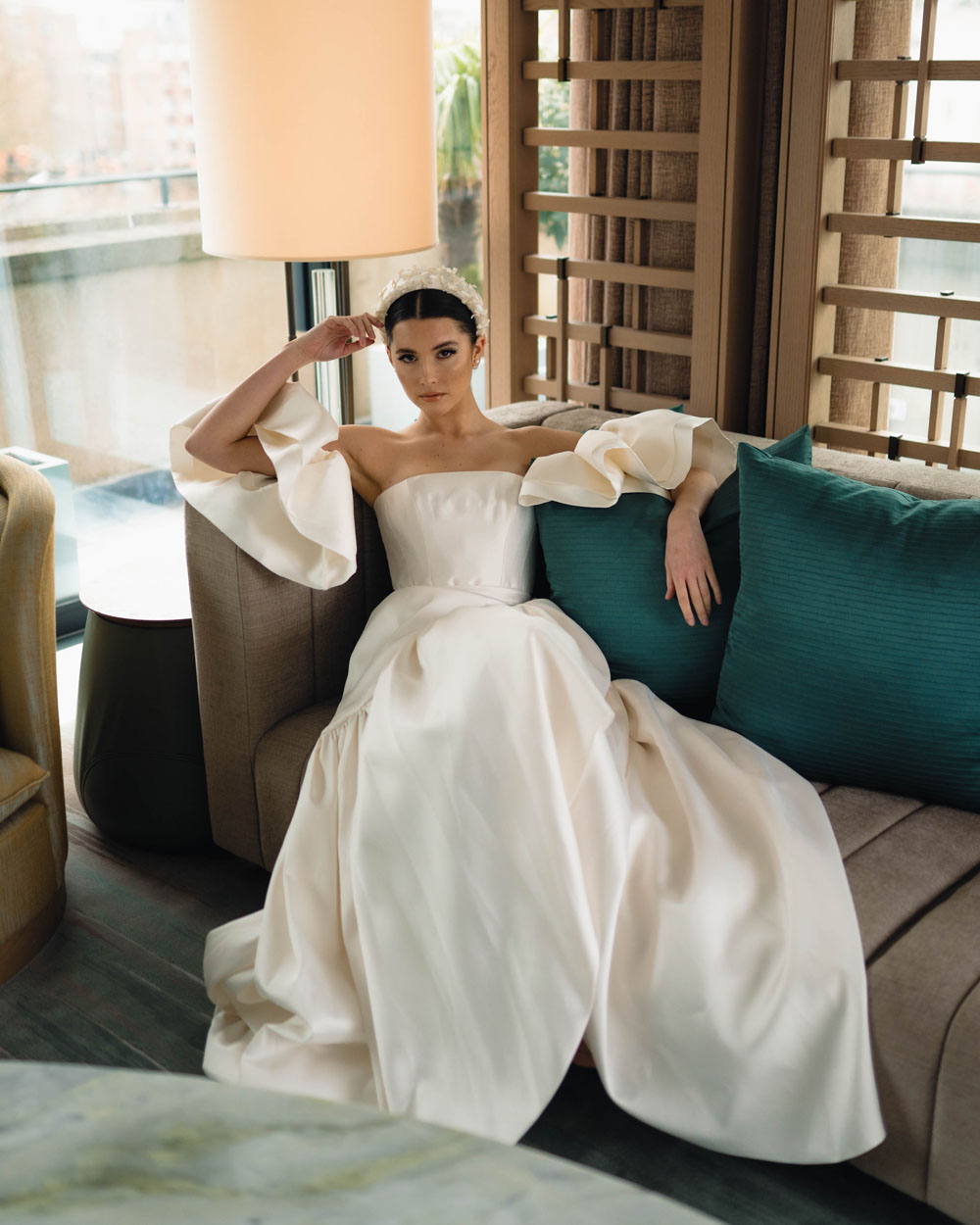 Designs by Emma Beaumont
Sally Bean
Sally Bean is a London based bespoke, couture bridal designer, who specialises in modern, romantic silk wedding dresses that are fitted with precision to make you feel the absolute best on your wedding day. Sally's bespoke bridalwear is beautiful and luxuriously dreamy, with refined intricate details and a fashion forward approach.
"We offer a truly exceptional and personal experience, each fitting takes place within Sally's beautiful showroom in West London and the whole journey is beautifully creative, comfortable and one to one."
"I have 15 years experience of designing and really honed my expert  skills working as a high end wedding dress designer for some of the most beautiful bridal and fashion brands including 7 years as Embellishment Design Manager for Phillipa Lepley and Bridal Embellishment Designer for Jenny Packham."
Find out more here.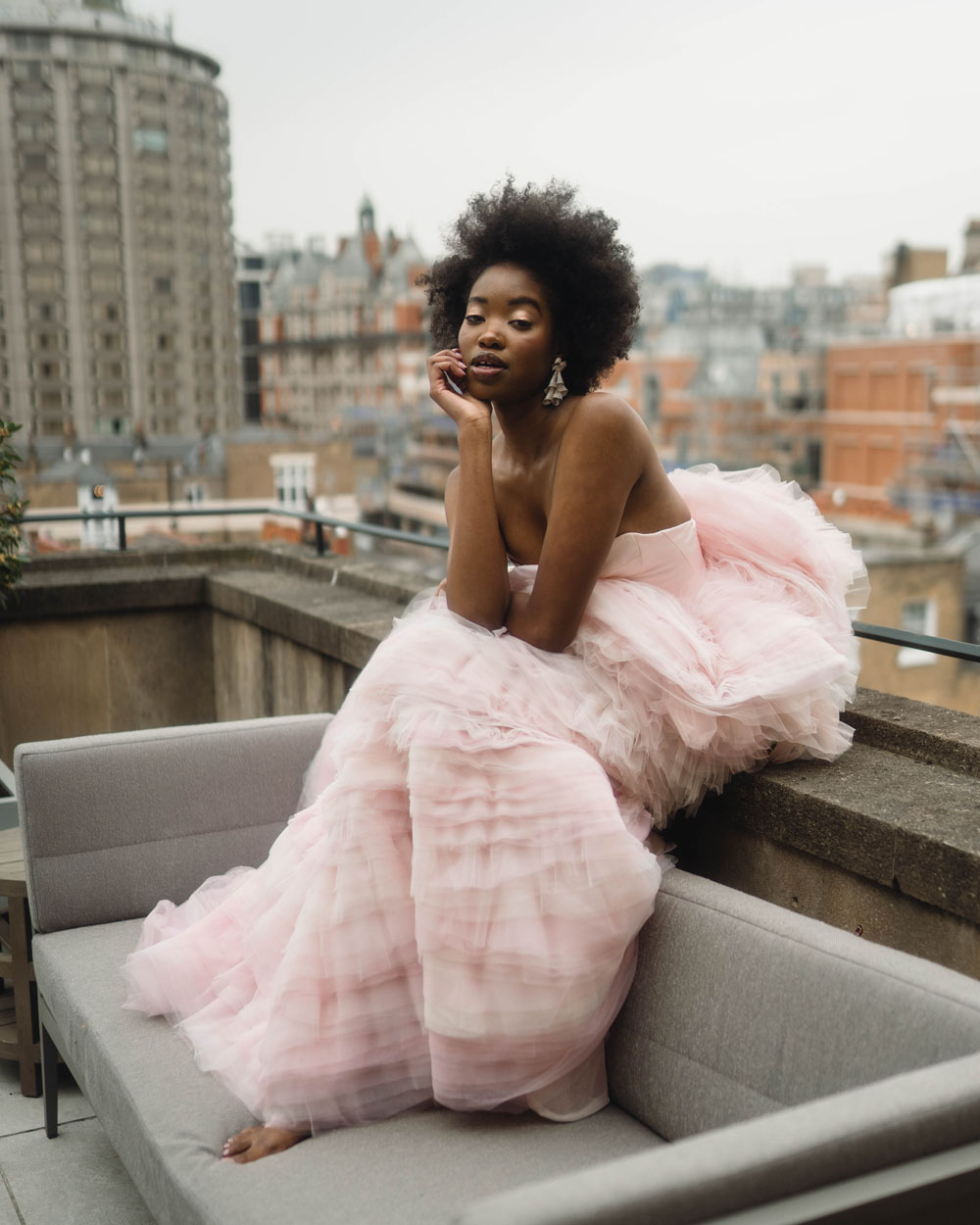 Designs by Sally Bean
Miller White
Miller White is an environmentally conscious British bridal brand with a passion for sustainable fashion. Established in 2019 by the team behind the hugely successful Emma Beaumont, Miller White designs for fashion-forward yet ethically minded brides.
Miller White's first collection features a stylish range of elegant and contemporary bridal gowns and destination dresses. Handmade from a range of organic resources including cotton, denim and lace. The dresses are fun, easy-to-wear and kind to the environment.
£10 of every Miller White dress sale will go to ChildHope. ChildHope believes that children should enjoy a safe and secure childhood, but for those growing up in the toughest circumstances, these rights are denied. Born into extreme poverty and violence, they have no protection. ChildHope work with local partners to ensure these children's voices are heard, their rights are upheld, and they are able to access essential services.
Find out more here.
Designs by Miller White
Thank you so much to the creative team for trusting us to share these glorious images.
You will find all the designers involved in this editorial, along with the talented film maker, AK films, in our directory of highly recommended suppliers.