The past year has had a profound impact on us all. The global pandemic pushed us with blunt force into a space where we've had to examine and evaluate our lives and lifestyle choices.
How many of us have sat and worked out how to save money in this crisis and reflect on how much we're spending and consuming on products that hurt the planet? I certainly have, and I know for a fact the vast majority of our Love My Dress community have too. An upside from the chaos of the past 12 months, is that we're all starting to move into this default mode of asking, 'has this been produced ethically and sustainably?' and 'what impact did/does this product or service I want to purchase, have on the environment?'.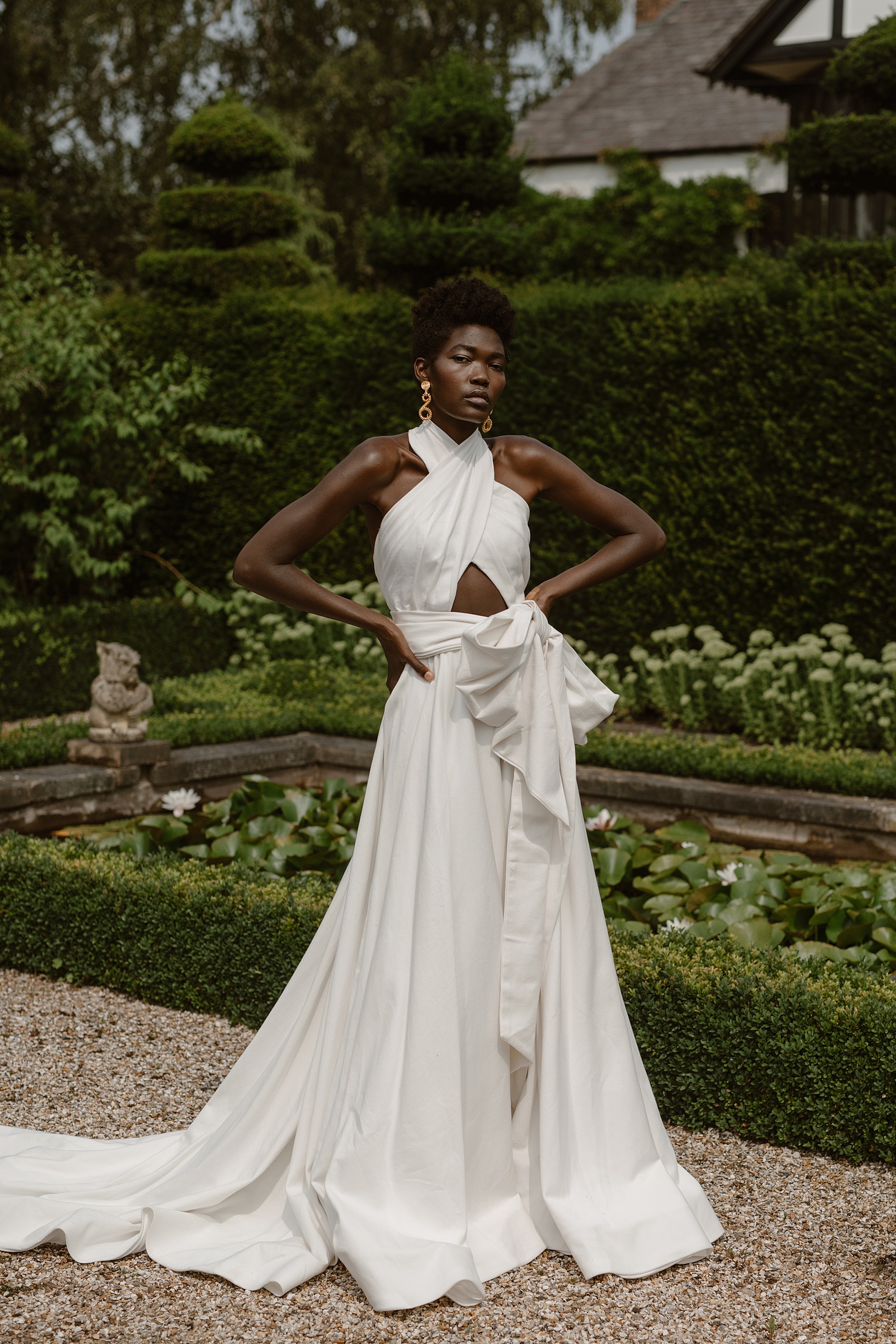 The Arbore Dress
When you have to dig deep to find those answers, it's worrying. But there are good, wonderful brands out there who provide that reassurance and ethical commitment up front and centre. There are brands that are driven by the need ensure everything they do from idea through to creation and delivery, fully honours this beautiful world that we live in and the precious resources it provides. I urge you, when researching anything to do with your wedding, to find and work with those kind of brands.
Today, on International Women's Day, I want to introduce you to one of my favourite ethical brands of them all, run by a talented and visionary mother/daughter team, Miller White.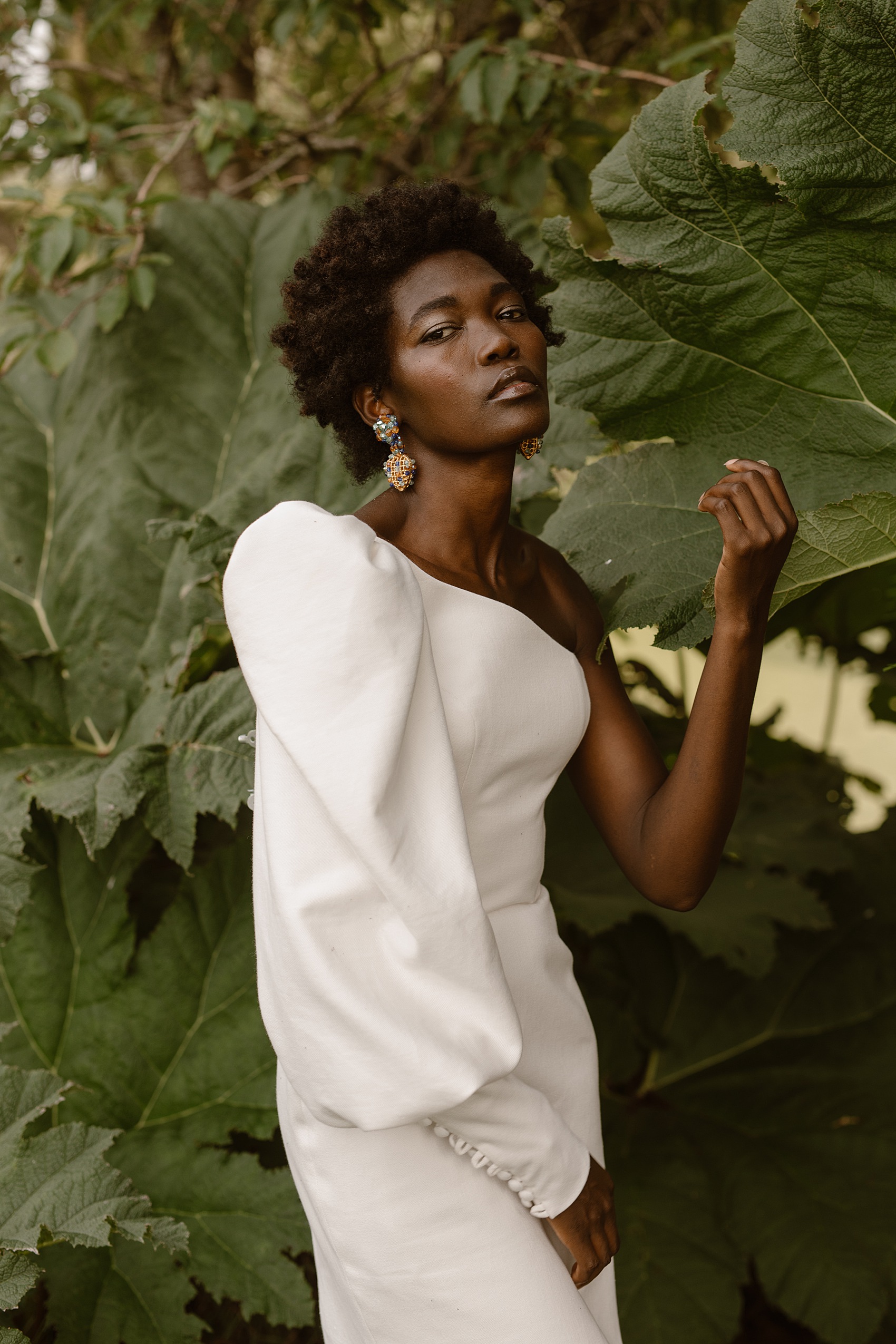 The Darwinii Dress
Miller White was founded by British designer Emma Beaumont. The owner of her own hugely successful and eponymous label already, Emma, who works with her mum, Sarah, an animal rights and welfare devotee, has created this new, sustainable brand, to appeal to the more fashion and environmentally conscious consumer.
The Miller White brand has been designed to very specifically be purchased directly from the website and is therefore sold exclusively online.  However, the pandemic has normalised the concept of the virtual appointment and Emma, Sarah and the team are always on hand to provide advice about sizing, fabric, fit and detailing, and to talk through any small design changes that you might require.
I got talking recently with mum Sarah, about this brilliant, vibrant new collection for brides – a brand that isn't just kinder to the world, but that boldly and beautifully smashes through the traditional boundaries of bridal fashion.
The Mustelin Dress
"Miller White is an ethical and environmentally conscious, British bridal brand which we started in 2019″, says Sarah. "Everything we create is handmade from a range of meticulously sourced, organic cotton denim, lace and muslin."
"The brand is aimed at the fashion conscious bride yet is kind to the environment. The dresses are fun, easy to wear and very much wearable after your wedding too."
The Tomento Dress
"We launched Miller White because we could see what was happening to our environment as a direct result of the fashion industry. The impact on our planet as a result of this is devastating."
"We wanted to highlight to consumers, how conventional cotton is known as the 'dirty crop' because of its destructive impact on the environment and that however small a positive change we make in our fashion consumption, it is a change that helps."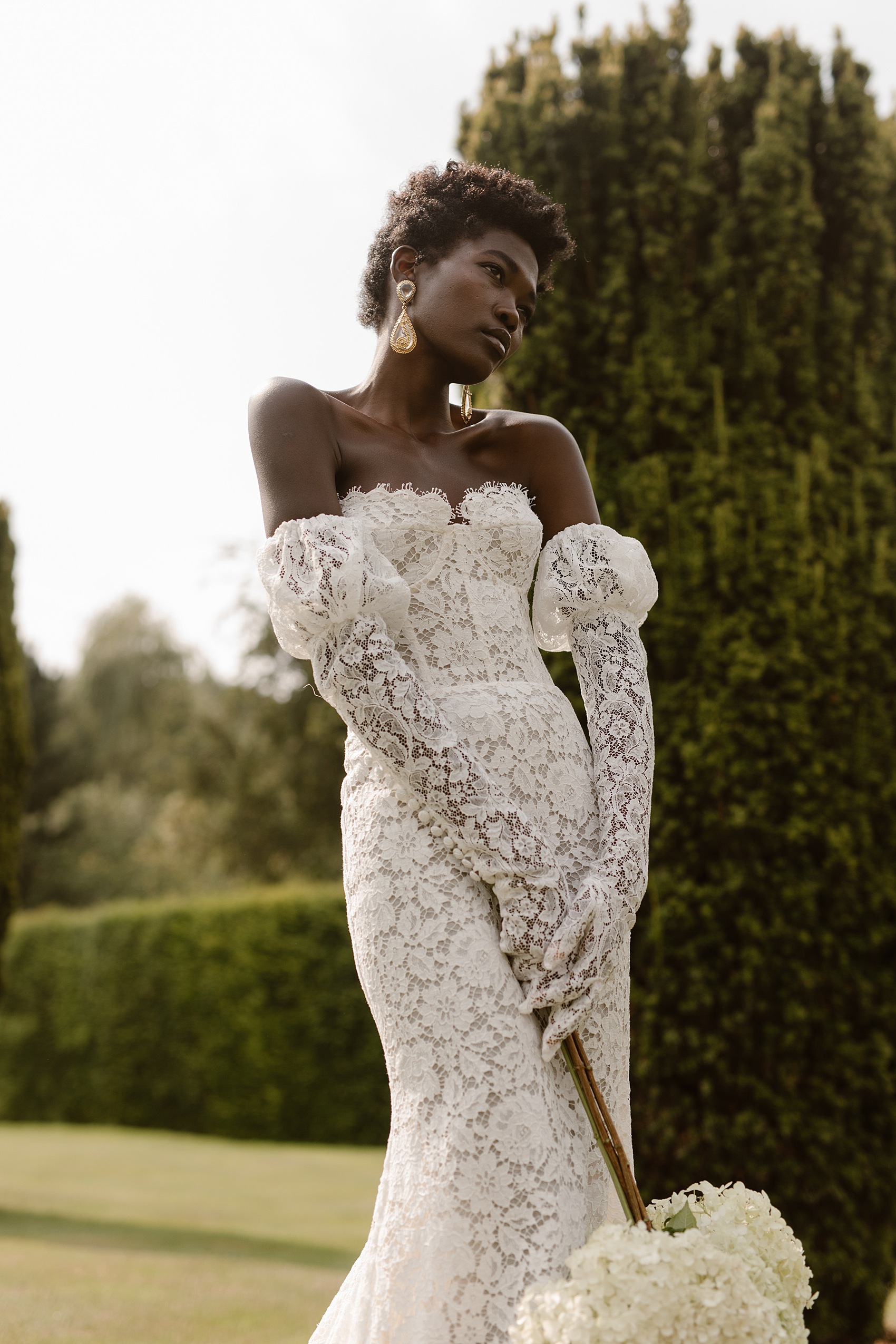 The Muste Dress
"We also noticed that there was nothing available for brides who wanted to have a dress made where everything was fully traceable and made from ethical, organic and sustainable fabrics. Everything about Miller White, from the cotton grown in the fields in India, to the weaving mill in Wales, to our organic cotton lace we have sourced is environmentally responsible."
"Once we had found our fabrics, we realised that we could create a range of dresses that would have a modern twist, from statement sleeves , to chic short dresses."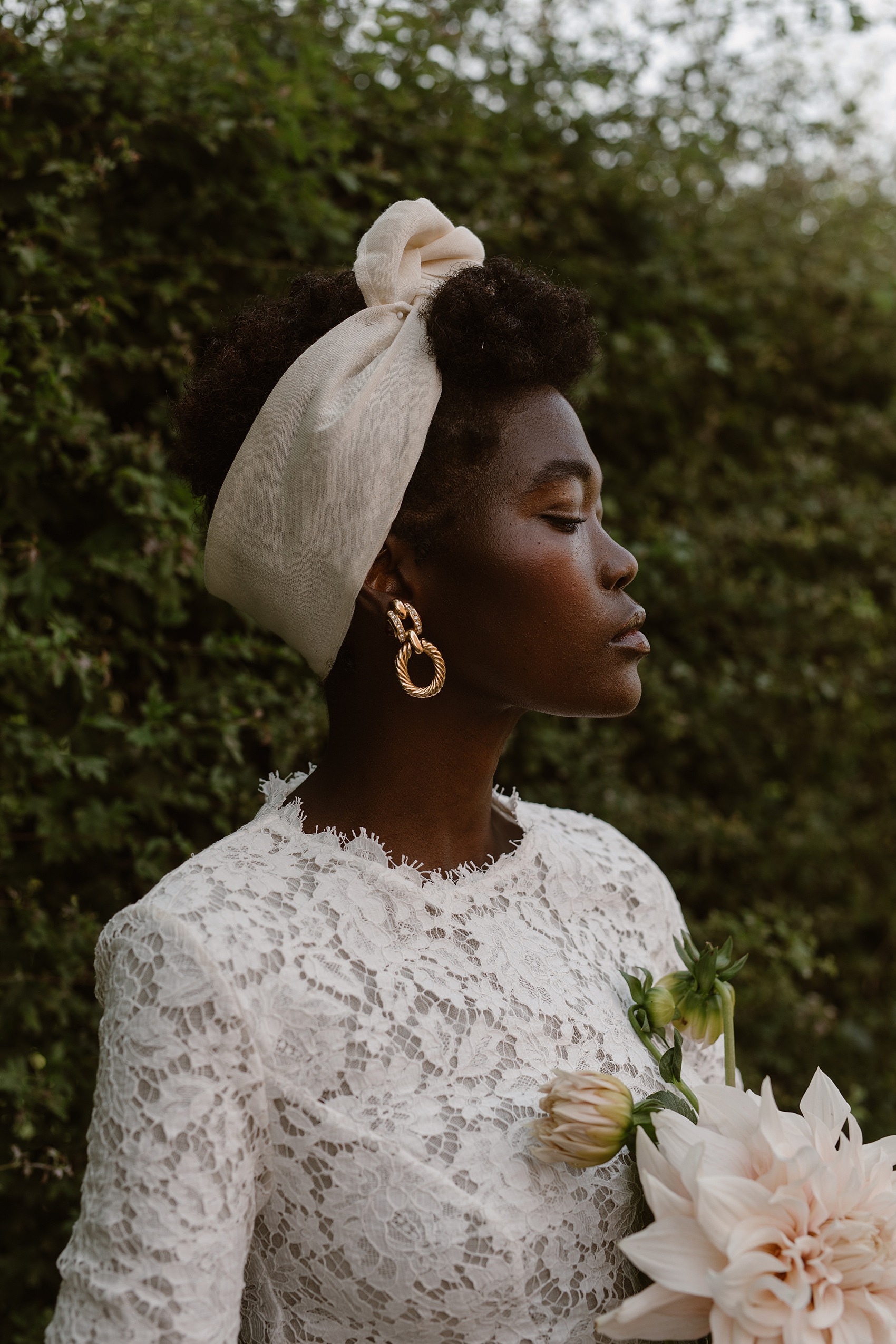 The Mustelin Dress
"All the dresses in our debut 'Gossypium' collection have been named after different varieties of cotton. The dress designs feature statement features, like our Thurberi dress – with a voluminous sleeve and deep cuff detail."
"Short chic mini dresses like our 'Hirsutum', with clean lines, square neck and perfectly tailored to give you support and structure, that would be suitable for a bride wanting a fun city, micro wedding."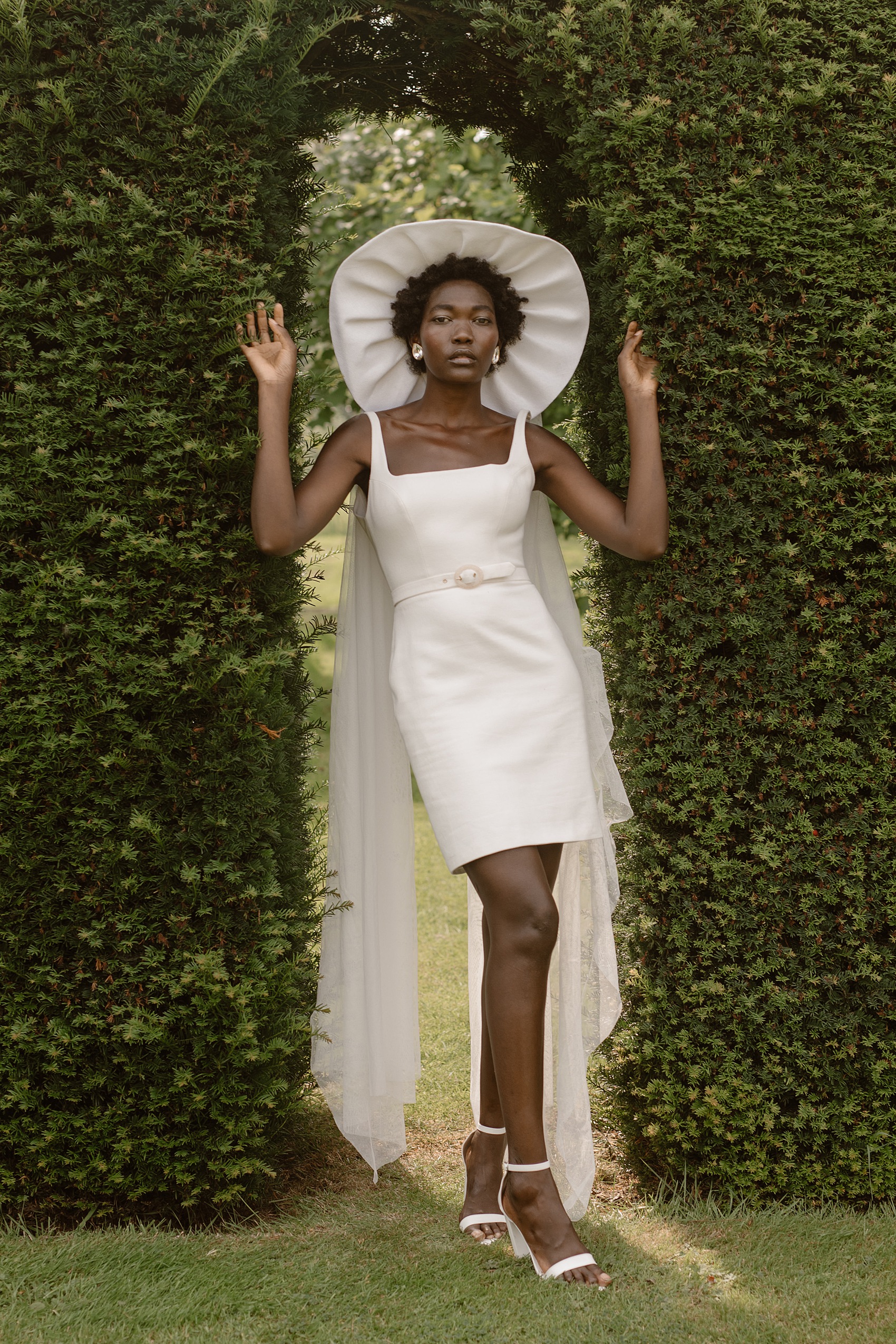 The Hirsutum Dress
"We have dresses in both organic lace and denim, like our Barbadense dress. The sheer lace panelling contours the body from the back, yet simply cut with fine details and textures."
"We also have two full organic lace dresses lined in organic muslin, to provide a sheer illusion."
"Our Organic cotton denim oversize bow was created to give an added drama to any pieces from our Gossypium collection , the folds will hold its structure and fall beautifully."
View this post on Instagram
Miller White pride themselves on their use of certified Organic Cotton. According to aboutorganiccotton.org, 'Organic cotton is cotton that is produced and certified to organic agricultural standards. Its production sustains the health of soils, ecosystems and people by using natural processes rather than artificial inputs. Importantly organic cotton farming does not allow the use of toxic chemicals or GMOs (genetically modified organisms). Instead, it combines tradition, innovation and science to benefit the shared environment and promote a good quality of life for all involved.'
"Our Organic Cotton and muslin is supplied by a lovely mill in Wales that is surrounded by green hills, sheep, beautiful countryside and people. The mill is also run on solar panel energy. The cotton is supplied by their weaving partner in India who grows his cotton organically."
"The cotton is weaved in section work on one or two looms and made in small batches by members of a whole family, whose working conditions and pay are good."
The Muste Dress
All of Miller White dresses are designed exclusively by Emma and handmade in the company's Cheshire atelier. They are produced and certified to organic agricultural standards as organic cotton uses only natural processes to sustain and protect the health of the soil, air and surrounding ecosystems.
No toxic chemicals are used in the growth of the cotton used by Miller White – which keeps farmers and their families safe. By choosing to use only organic cotton, Miller White is investing in cleaner air, richer soil and water conservation, and is helping to protect local communities. Its mission is to support sustainability in the bridal industry and create beautiful dresses that have a positive impact on the environment.
You can read more about Organic Cotton here.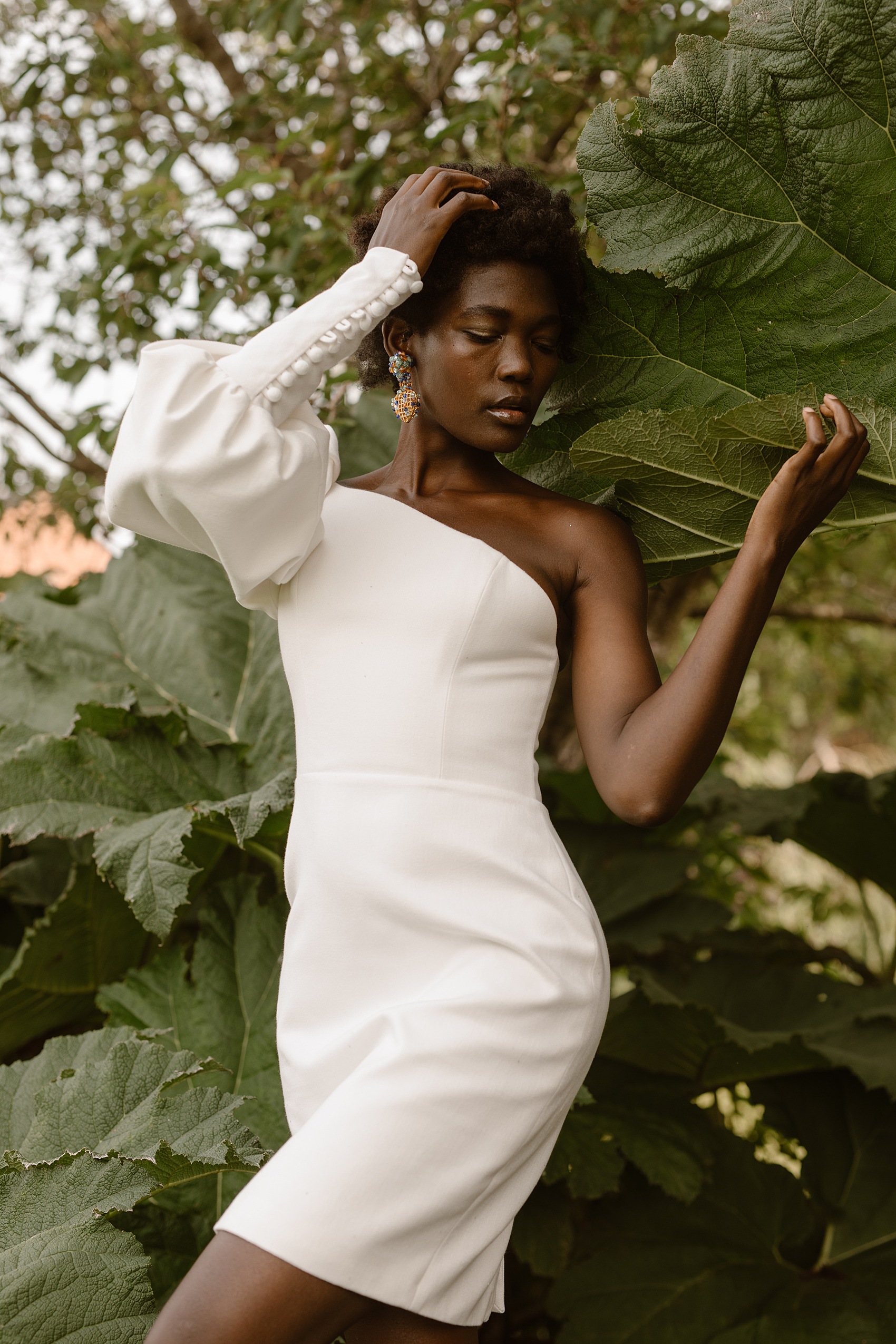 The Darwinii Dress
Child Hope Charity
"We wanted to connect with a charity that was relevant to what we were trying to bring about a change for, the welfare not just about the environment, but for the people producing our cloth and the clothes we wear."
"We are supporting the the children of the garment workers of Bangledash through donating £10 of every dress sale to the ChildHope charity. ChildHope believes that children should enjoy a safe and secure childhood, but for those growing up in the toughest circumstances, these rights are denied. Born into extreme poverty and violence, they have no protection."
The Australe Dress
"ChildHope work with local partners to ensure these children's voices are heard, their rights are upheld, and they are able to access essential services.
ChildHope have directly improved the lives of 200 children of garment workers who live in the Mirpur and Mohammadpur slums of Dhaka. They indirectly reach thousands more through work to promote the rights of children and women."
The Arbore Dress
"ChildHope have provided early education for 80 children aged 2 to 5 years to prepare them for primary school, and provided 120 working children aged 6 to 16 with basic education and life skills training. Delivering awareness raising campaigns and activities on child and worker rights that reach garment workers, factory owners and policy maker."
"We very much see the Miller White collection suiting the ethically minded bride who would want something fashion forward, that is elegant and contemporary. From the reception to the bridal dinner party the night before to that next day pool party too."
View this post on Instagram
If you are looking to tie the knot abroad, Sarah has some great dress choice advice…
"The dresses we'd suggest for a destination wedding would be the Australe, with its styled lines of corsetry that beautifully frame the female form to give shape and support and the buttons that run, continuously down the centre front of the dress creating a slit where desired. Also, the Kirkii dress for a fun, femine feel – each flower used to create this dress has individually crafted cut petals of organic cotton denim that have been hand stitched to create an incredible array of raw texture."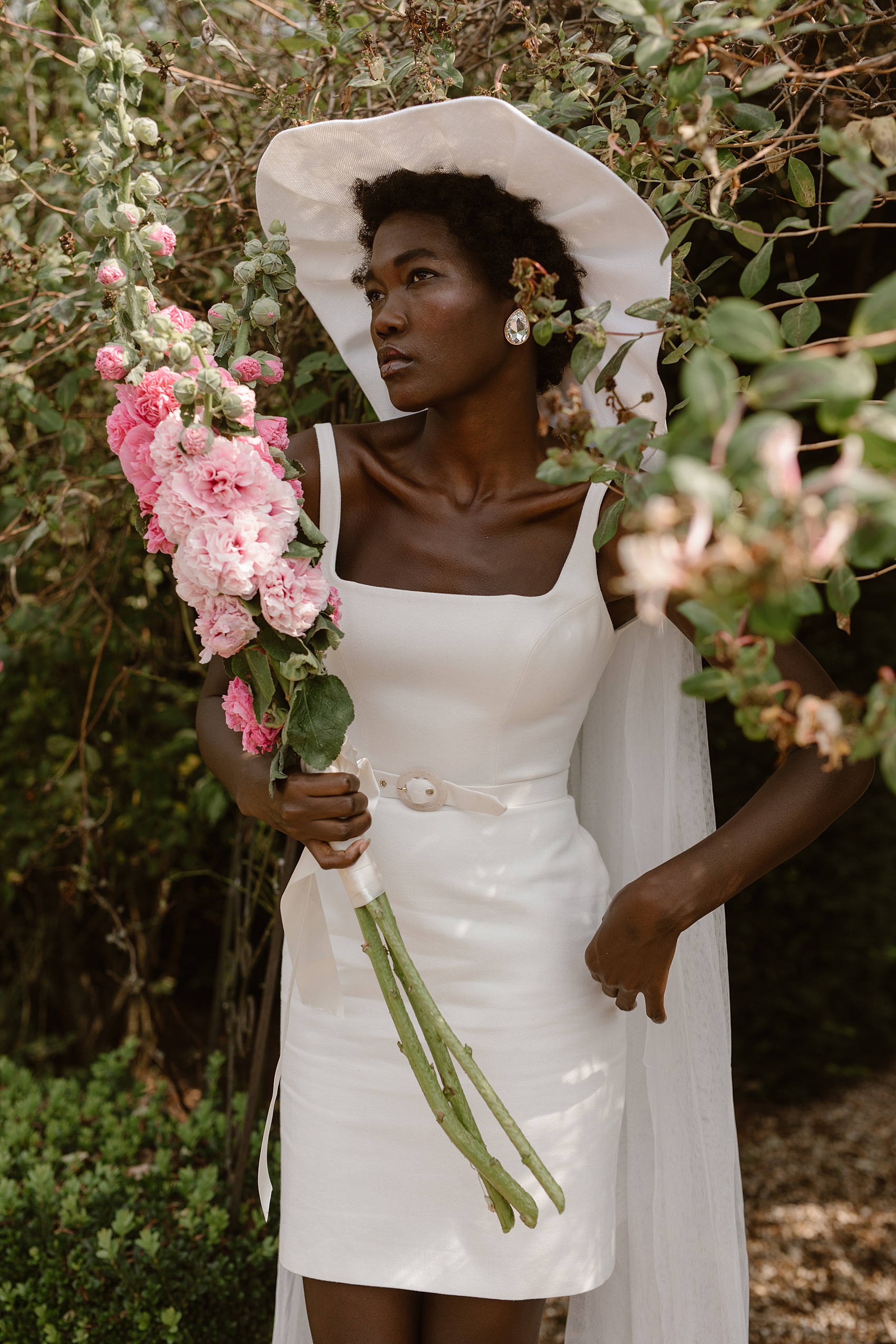 The Hirsutum Dress
We are beyond proud to support this wonderful, family run business, and you can fully expect to see much more from Miller White gracing our pages over the coming weeks and months, as we seek to champion those brands prioritising the protection of our planet.
To find out more and to enjoy exploring through all the gorgeous dresses for yourself, please visit the Miller White website. You will also find Miller White on Instagram @miller_white_.
Love Annabel X