This gorgeous wedding is full of all the laid back and lovely pre-pandemic vibes we want you to keep feeling hopeful for.
Teacher Sophie, married Plumber Adam, on 11th September 2019 at Wyresdale Park in Preston, Lancashire. The couple, who moved to Australia in 2016 and did all of their wedding planning from there, drew huge inspiration from Pinterest, wildflowers and boho weddings. They wanted to pepper their wedding day with lots of thoughtful, personal touches.
"Adam and I met whilst I was at University in Leeds, he lived in York. We met in 2014 and found we had a mutual love for adventure."
"We emigrated to Australia in 2016 and during a trip back to visit family and friends in 2018, Adam planned a surprise proposal at Fountains Abbey in Yorkshire. We planned the wedding from Australia and got married in 2019."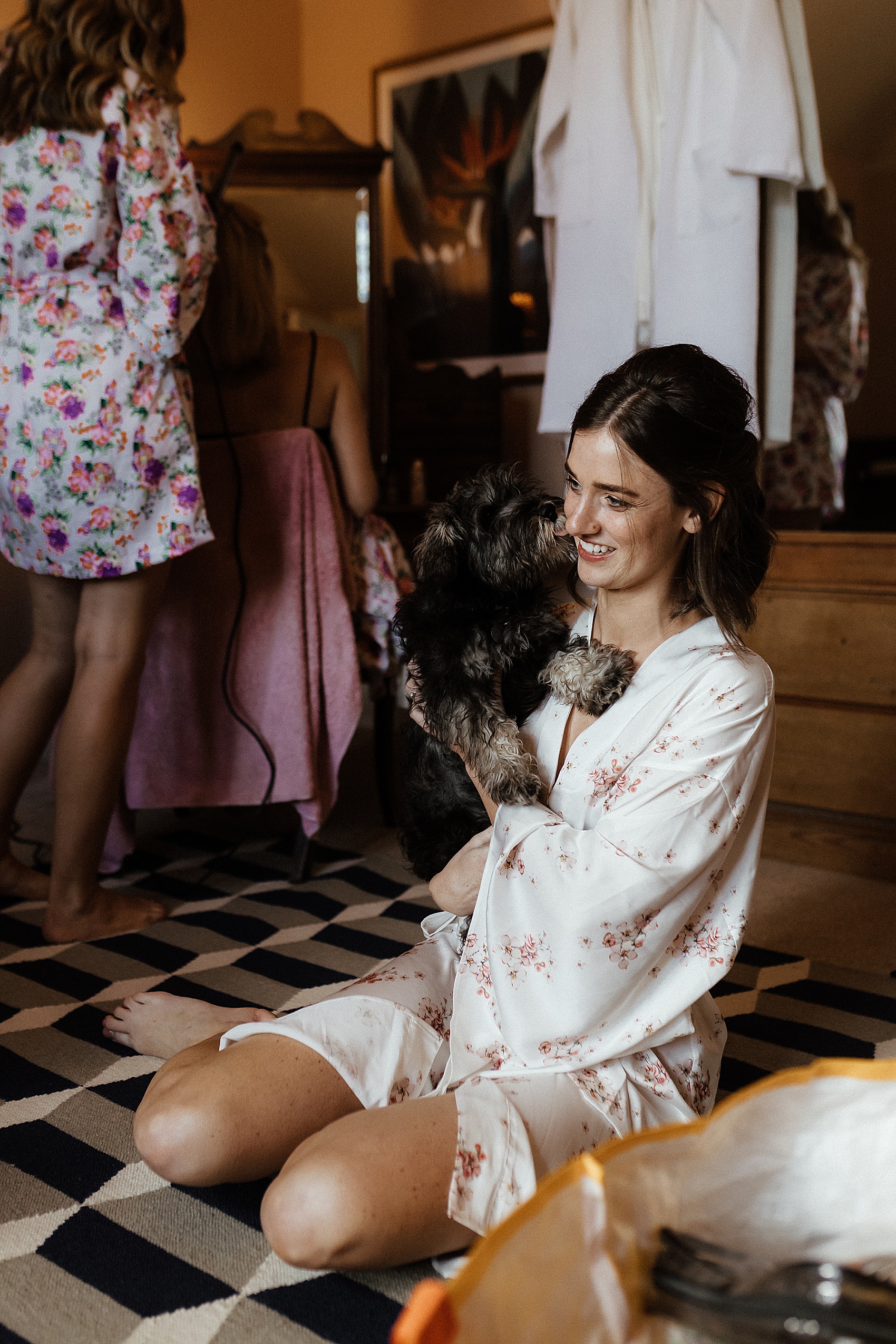 "On the morning of the wedding my Dad gifted me Jo Malone perfume which was really lovely."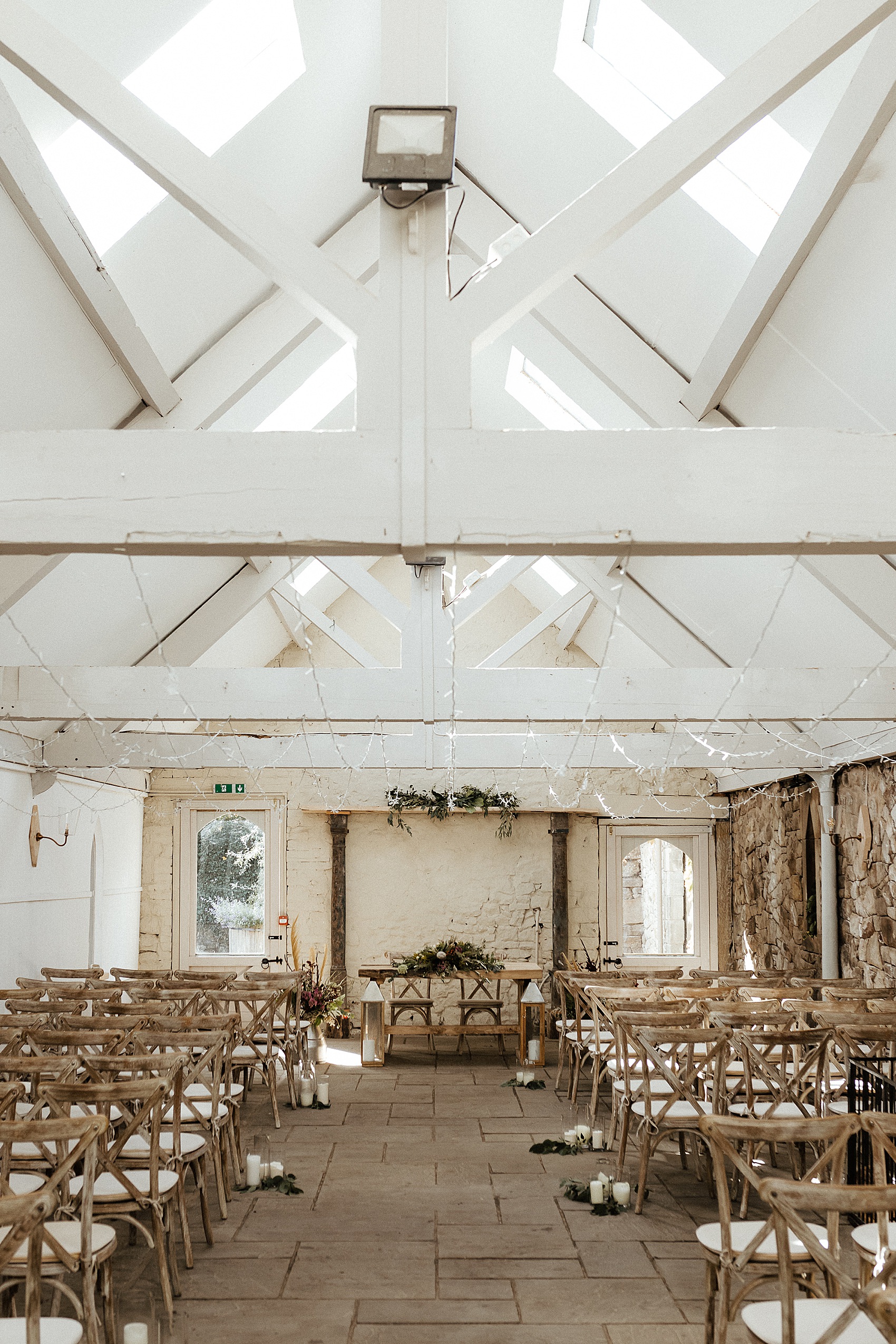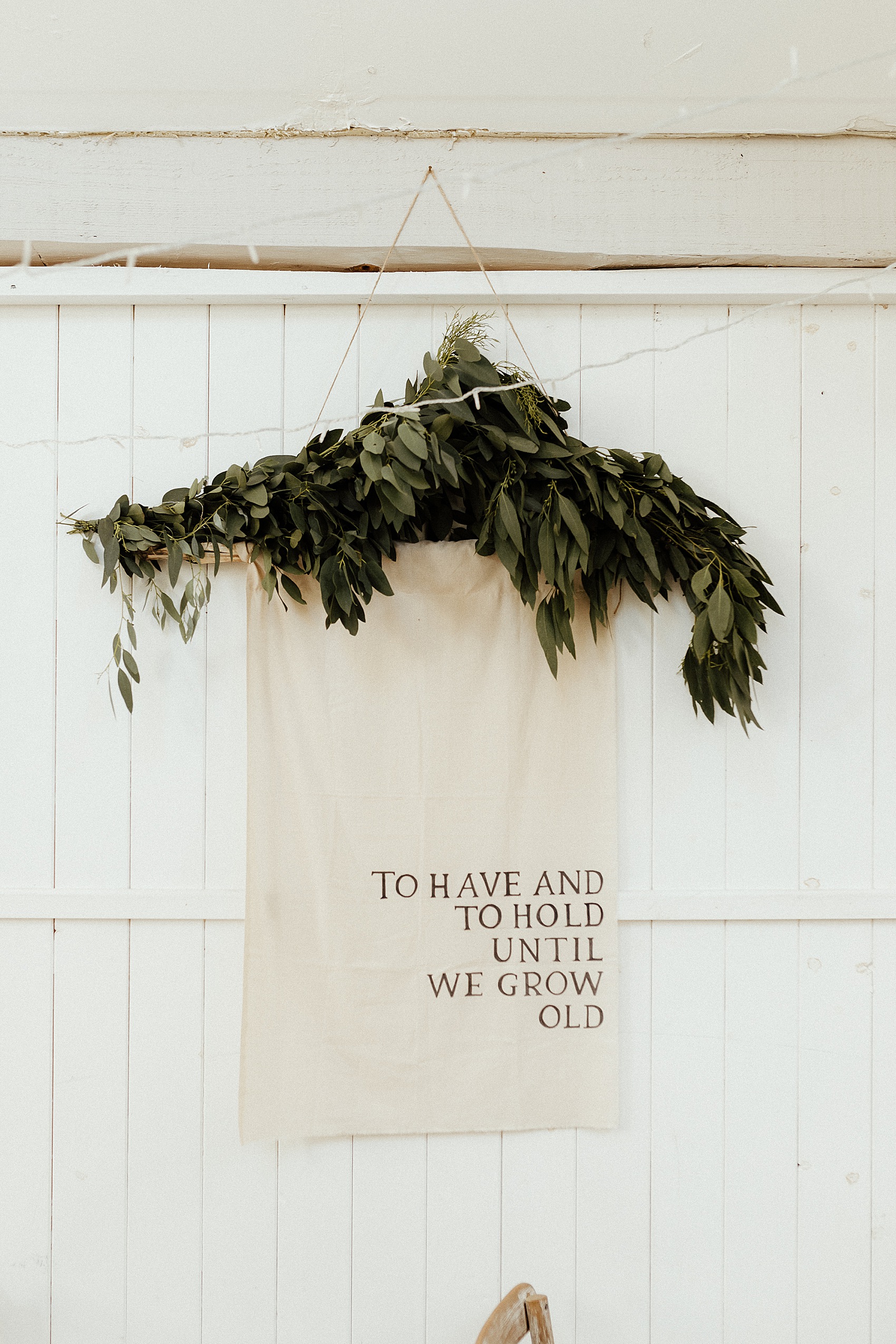 Sophie wore the most elegant and flattering gown by designer Anna Campbell.
"I got my dress from the Anna Campbell shop in Melbourne, Australia. I found this shop after searching for boho wedding brands. I had a quick look at the price tags and quickly realised they were out of our price range."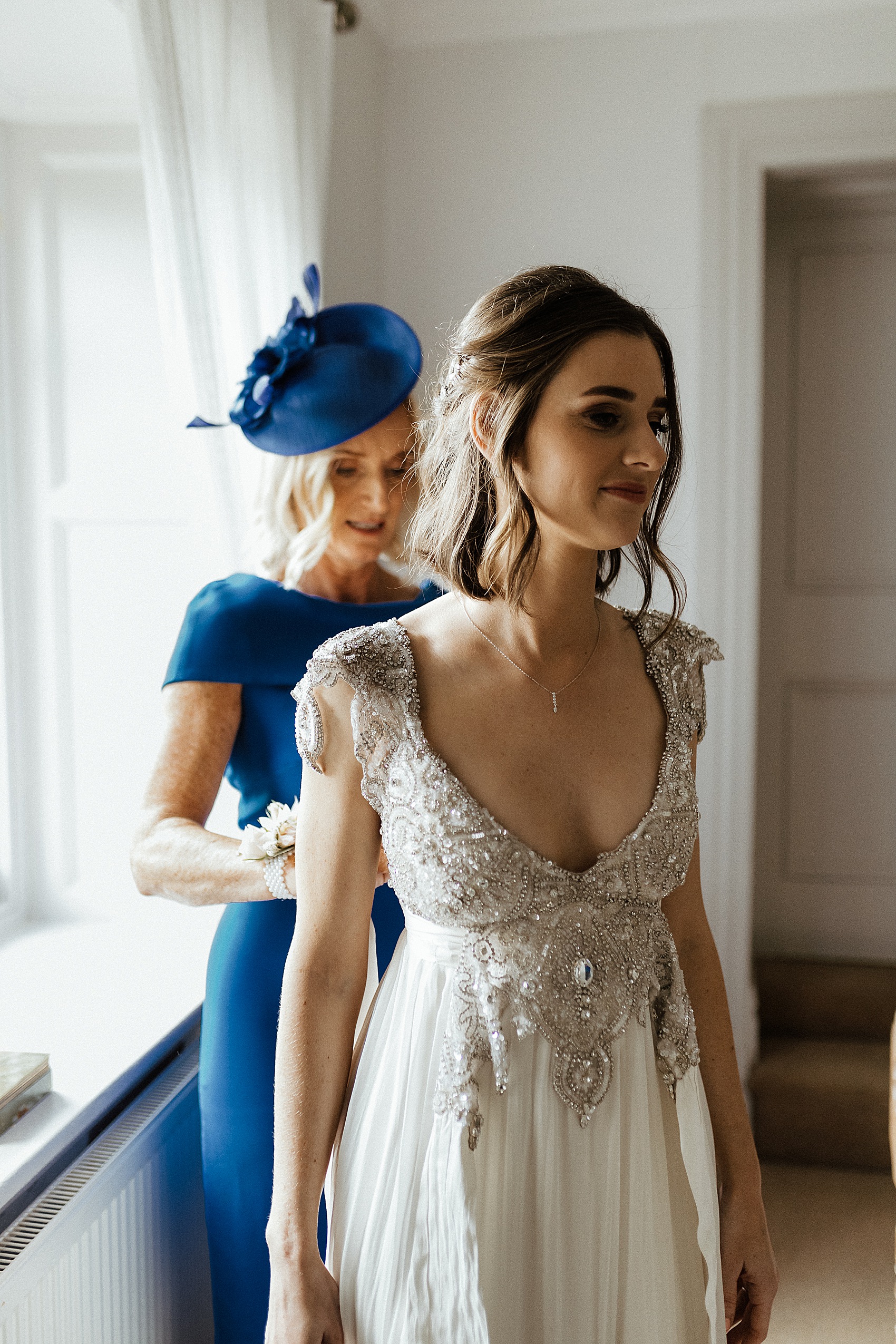 "I then came across the sample sale at their store in Brunswick, Melbourne. I booked in to try on a selection of dresses and it turns out that I loved the first one I tried on. First appointment and first dress – winning!"
"I had an amazing experience, the ladies were so attentive and wonderful from start to finish. I would definitely recommend buying from a sample sale, outlet or even second hand, in the spirit of sustainability and saving some pennies."
"I was drawn to the boho look and wanted something a little different to a traditional white gown. A non negotiable for me was having a dress I was comfortable enough to dance in for hours on end! Sure enough it did the job and I didn't stop dancing until the very early hours."
Sophie accessorised her beautiful dress with a cathedral length veil by Suzanne Harwood.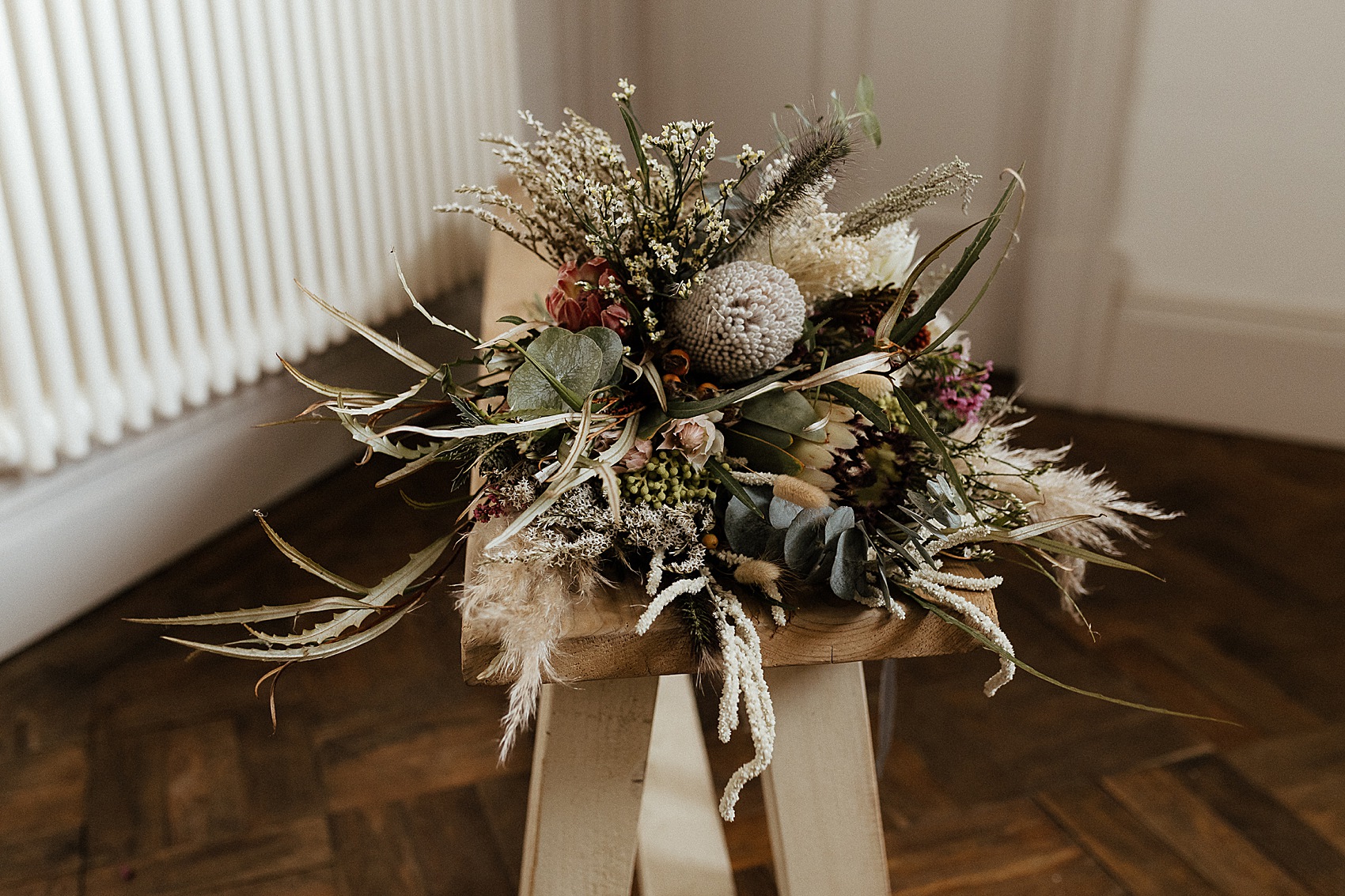 "Gemma of Bells & Daisies was so amazing from start to finish. She had a face to face meeting with us when we arrived into the Uk 2 weeks before the wedding."
"From that conversation and pictures of our outfits she was able to build a picture of our style, we put all of our trust in her and she exceeded all our expectations!"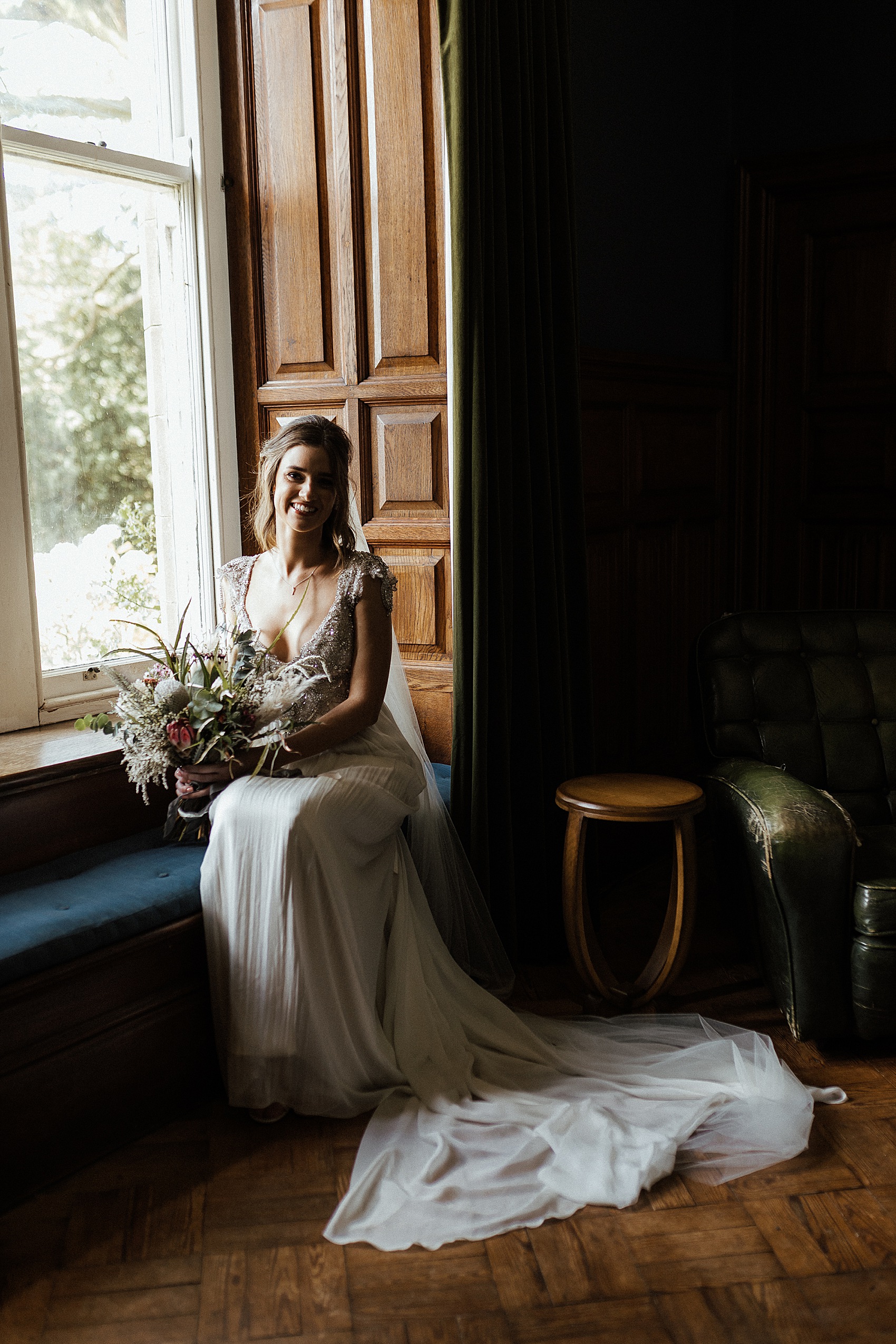 "We did all our wedding planning from Melbourne which meant no opportunities to visit venues. However, I grew up close to Wyresdale and I have lots of happy memories walking in the countryside near the estate."
"It just so just happened that the year we got engaged, they turned the barns into a wedding venue."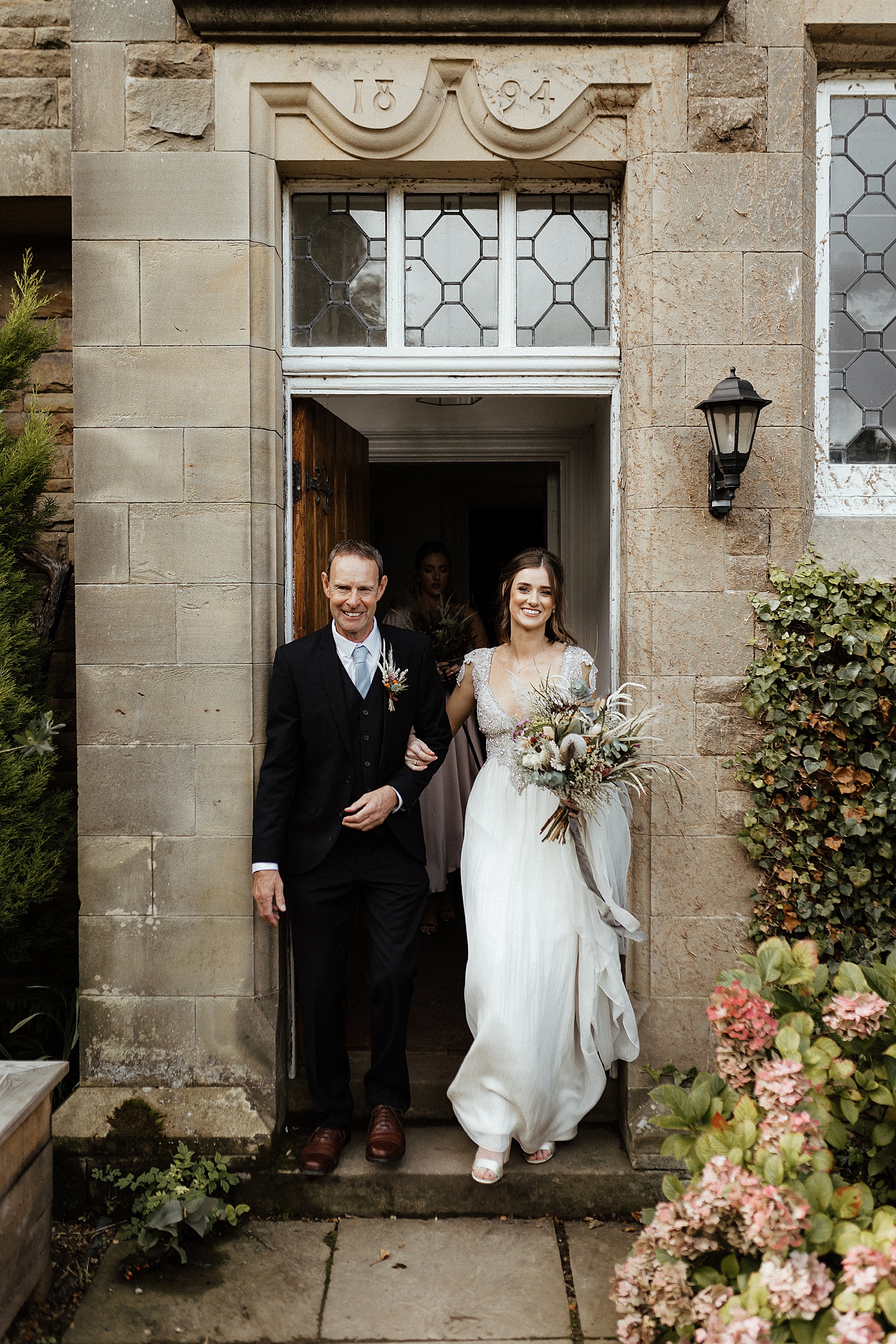 "We loved how laidback Wyresdale were from the start, it was perfectly rustic and allowed us to put on our stamp on the barns. We were also looking to prolong the time with family and friends for as long as possible and Wyresdale offers onsite glamping tents, which many of our guess chose to stay in for two nights making it into a mini break for many of us all."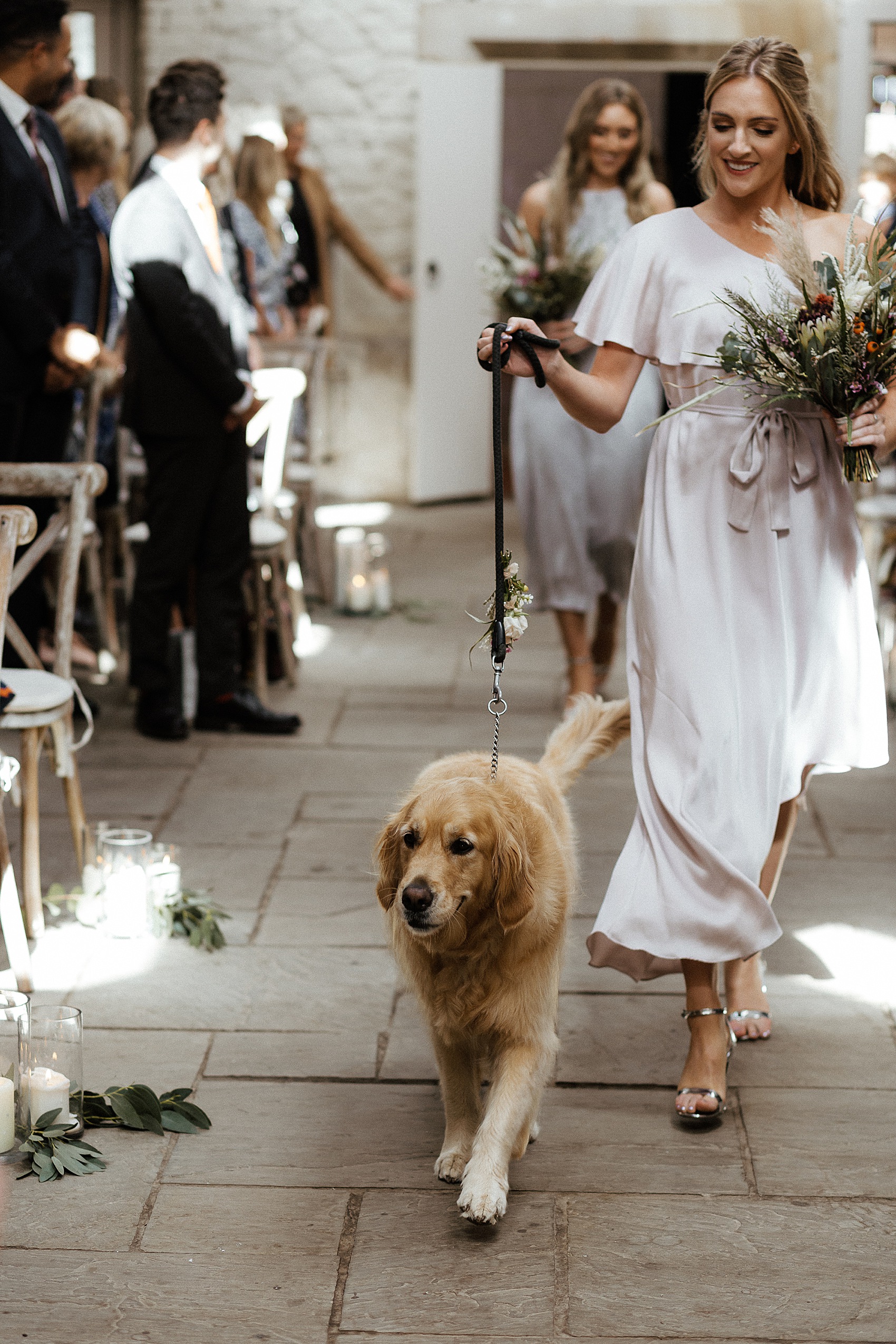 Sophie's father accompanied her down the aisle, to the sound of the Kina Grannis cover of 'Can't Help Falling In Love With You'.
"We also made a last minute decision to send my family dog, Maggie down the aisle with my bridesmaids and she totally stole the show.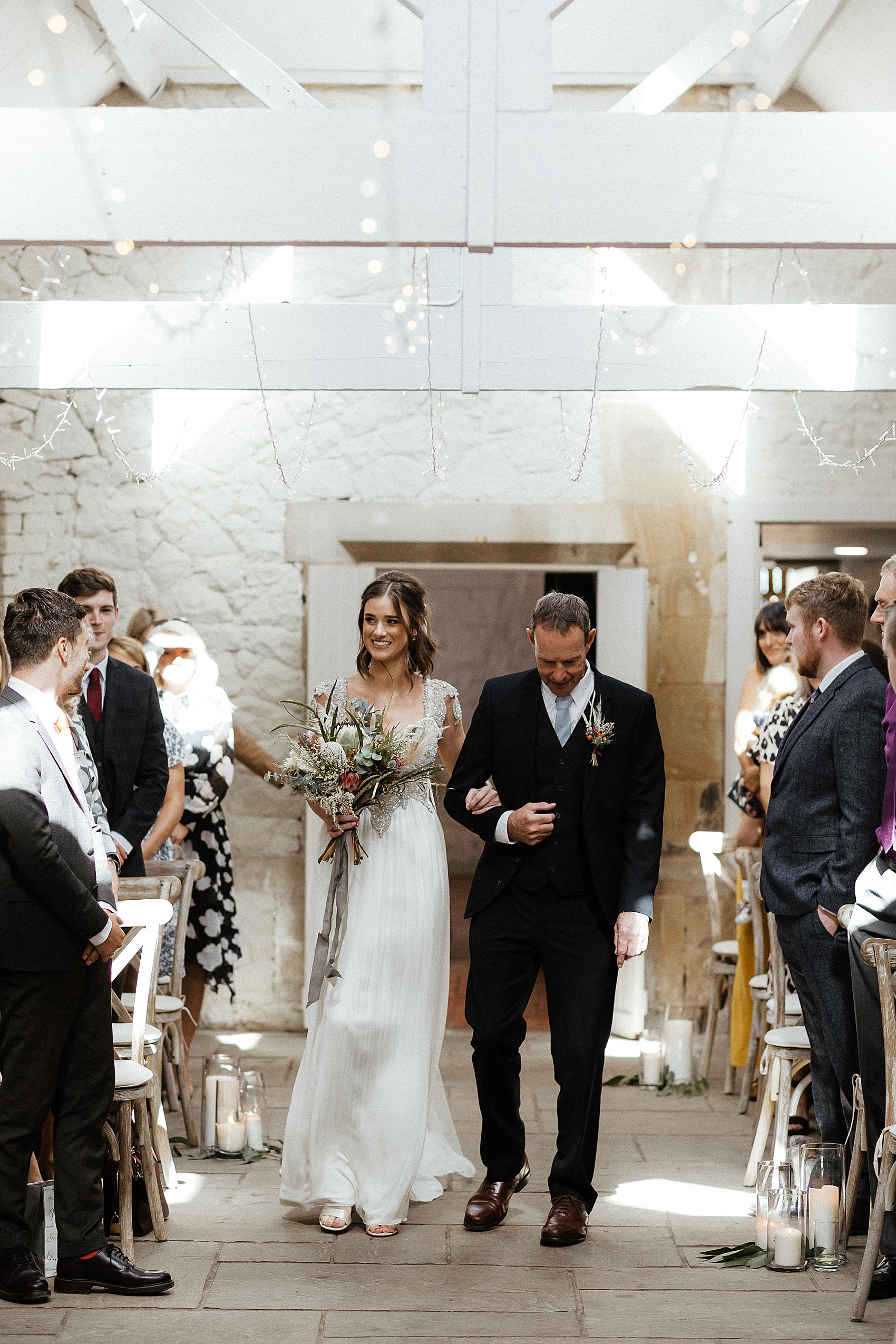 "We didn't really personalise our vows too much, however our videographer asked if we'd like to write a letter to each other to read on the morning of the wedding."
"We did do this and it was edited into our video, which was never something we'd have thought of. Adam wrote a poem about our first date, and made me a necklace and hand-made jewellery box which was very special."
"We had Adam's nephew read a passage of Dr. Suess's 'Oh the places you go'. We wanted something upbeat and fun for everyone in the room, he did a brilliant job."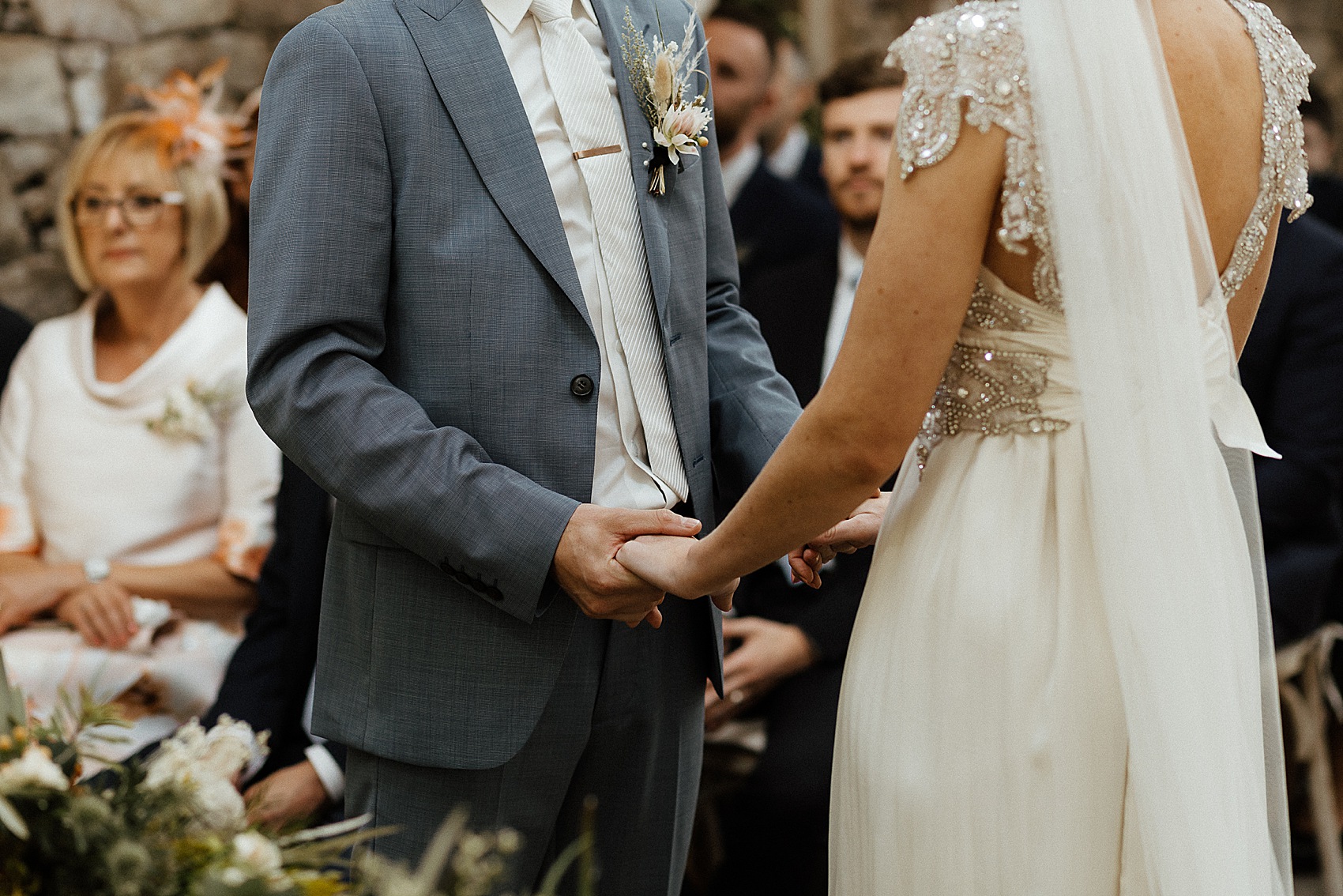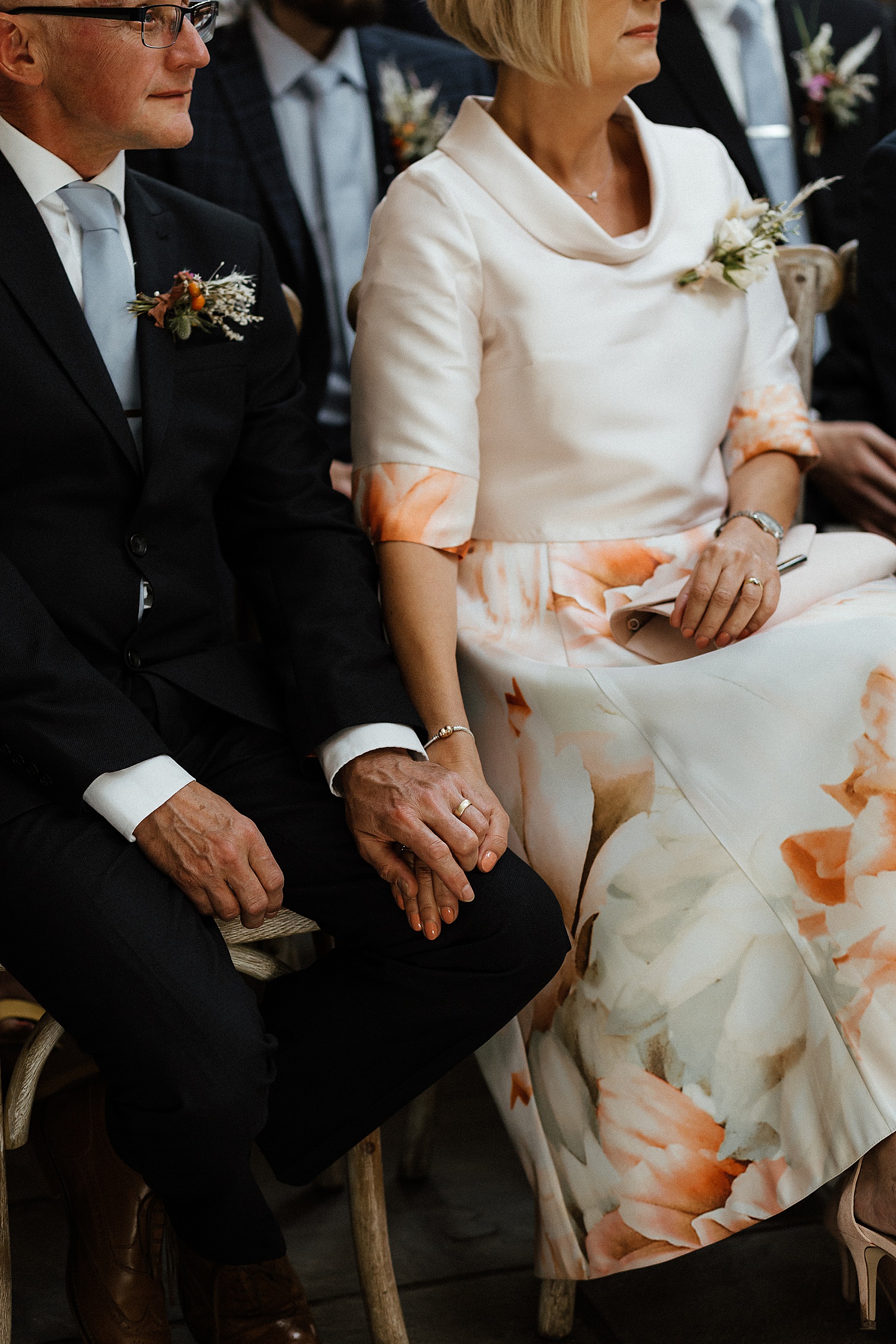 "Our rings were from Rust Jewellery – a small UK business, creating handmade jewellery. I wanted a dainty ring with a vintage feel and came across this company during planning."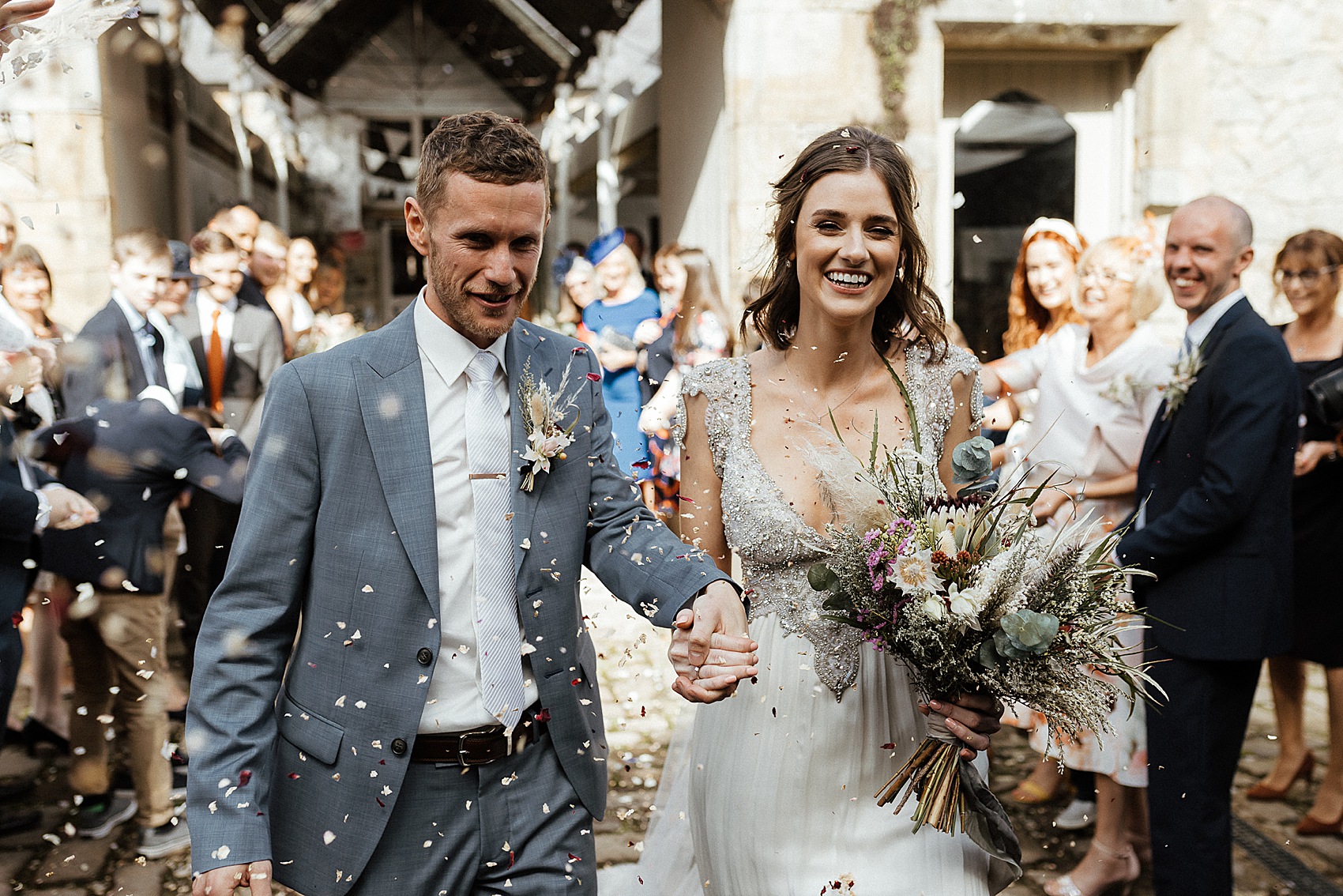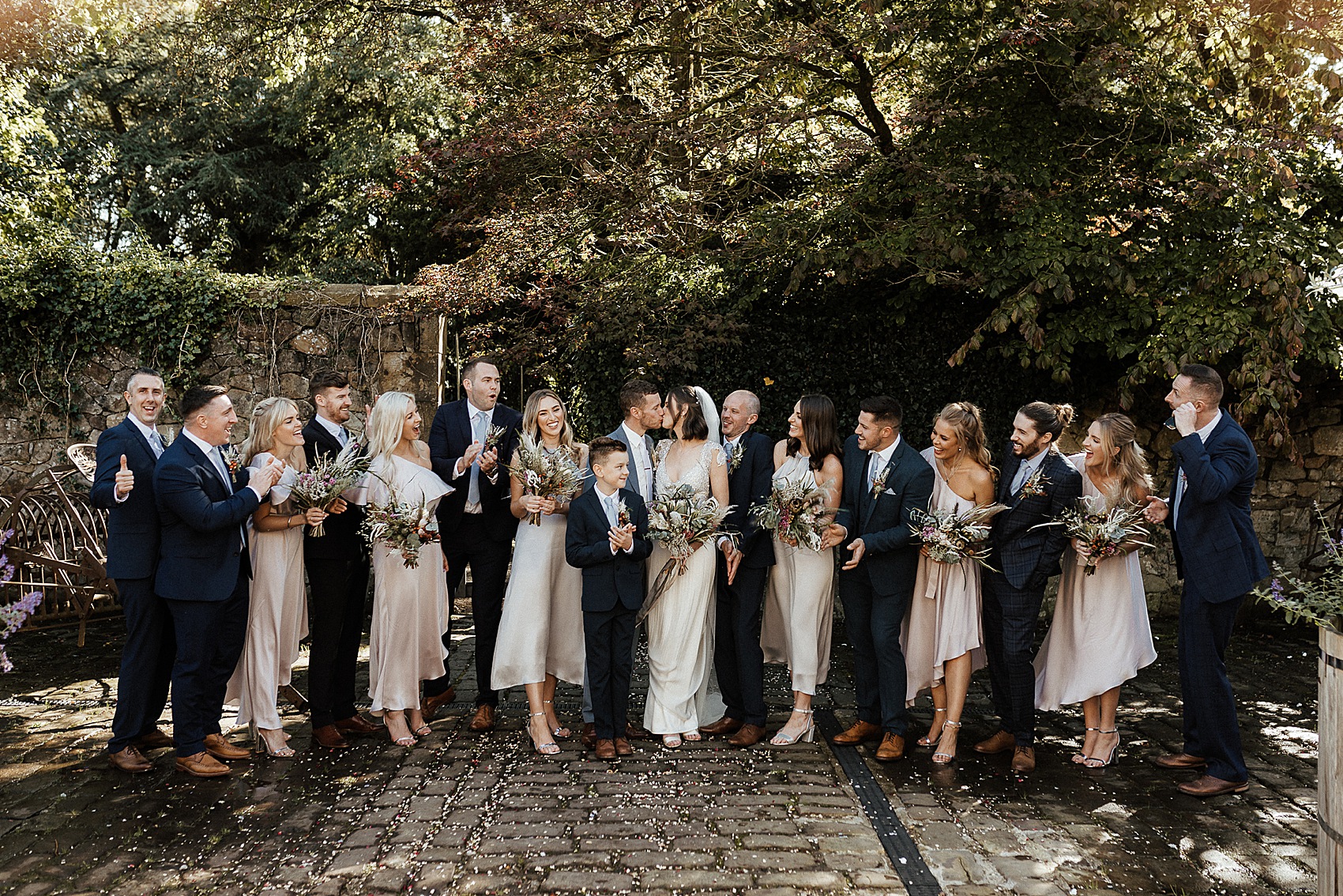 "If your budget can stretch, I would definitely recommend a daytime band. After the ceremony, our guests were invited outside for a drink and a boogie and there was such a great atmosphere delivered by the Hope Street Busking Band."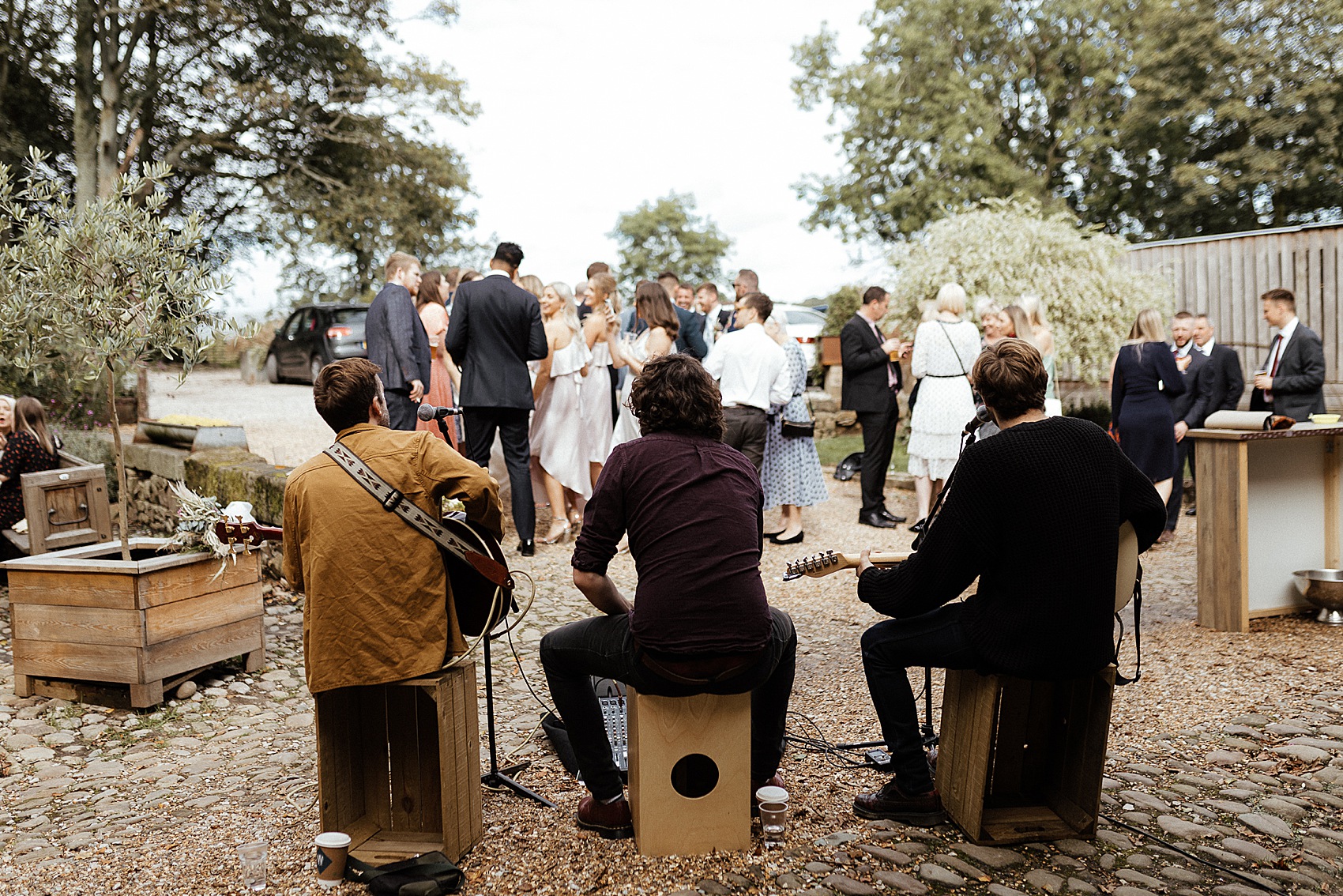 "We'd choose Eleanor and Nathan of Caitlin & Jones to capture our wedding a million times over. They are a husband and wife duo, Nathan is the photographer and Eleanor shoots film."
"They are very talented, down to earth and we had so much fun with them on the day! I think the pictures and film speak for themselves."
"We also installed a 'Myselfie' camera which tuned out to be a massive hit! It came the day before in a briefcase and it was really simple to set up and easy for guests to come and go taking multiple selfies throughout the night (in fact there was always someone there!), we then downloaded them the day after and sent the camera back."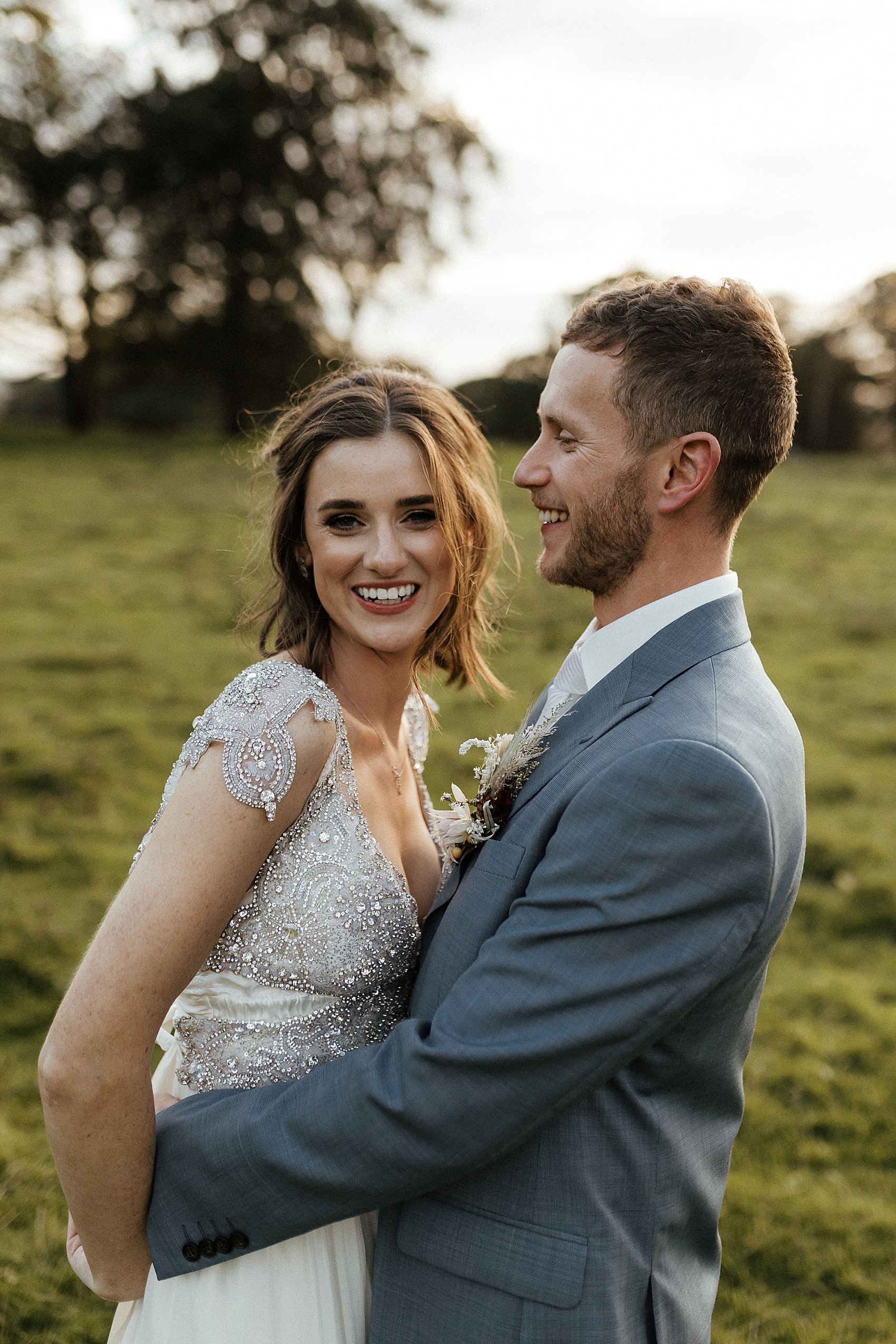 "We were so lucky that our venue let us in two days before to begin the styling of the barns. Some of my favourite memories of our wedding was decorating the barns with my family. "
" handmade the bunting, table plan and the three fabric signs to hang in the barns, and we added various sized vases, lots of candles and wildflowers! Adam's Dad made us the wooden entrance sign and my Mum and Dad made the wooden arrows sign."
"My mum was a fantastic help from start to finish and she made sloe gin, which everyone had a small bottle to toast with. I created the stickers on the bottle which read 'How sweet it is to be loved by you' – our exit song down the aisle."
"I delegated the cake to my Mum and she chose Sue Hull . It was delicious and looked fantastic. The sign on top was from Etsy."
"Our wedding favours were an old photograph of either myself or Adam with the guest. This was a great conversation starter and throughout the meals we could see everyone reminiscing on the photos we had chosen for them and the story behind them."
"Definitely worth the time it took to source the photos."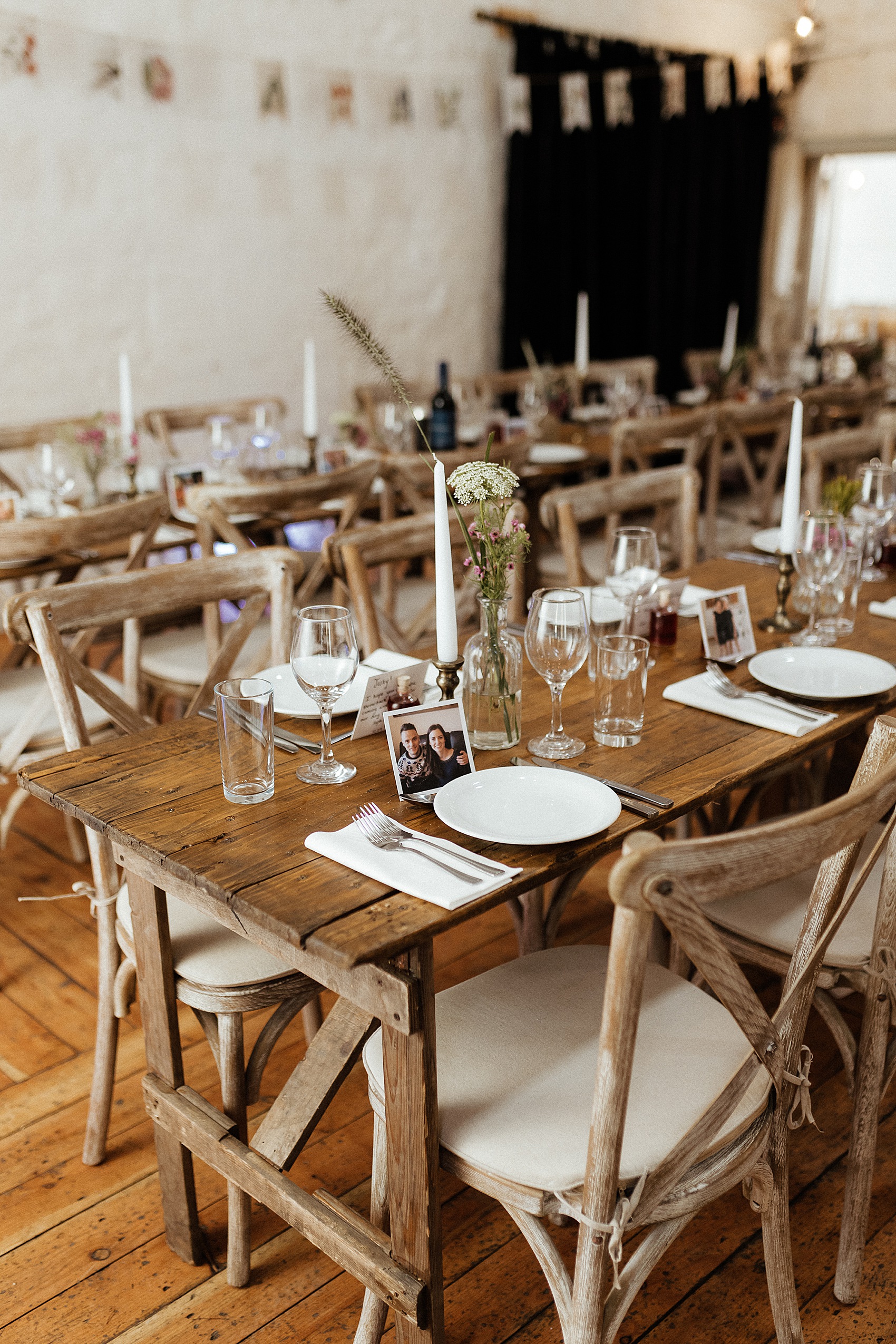 "We loved every second of the wedding. For us, living in Australia means we often miss family and friends. So it was more than just celebrating our love, it was having all of our favourite people in the same place for two days knowing that the next time we would see them wouldn't be for a few years."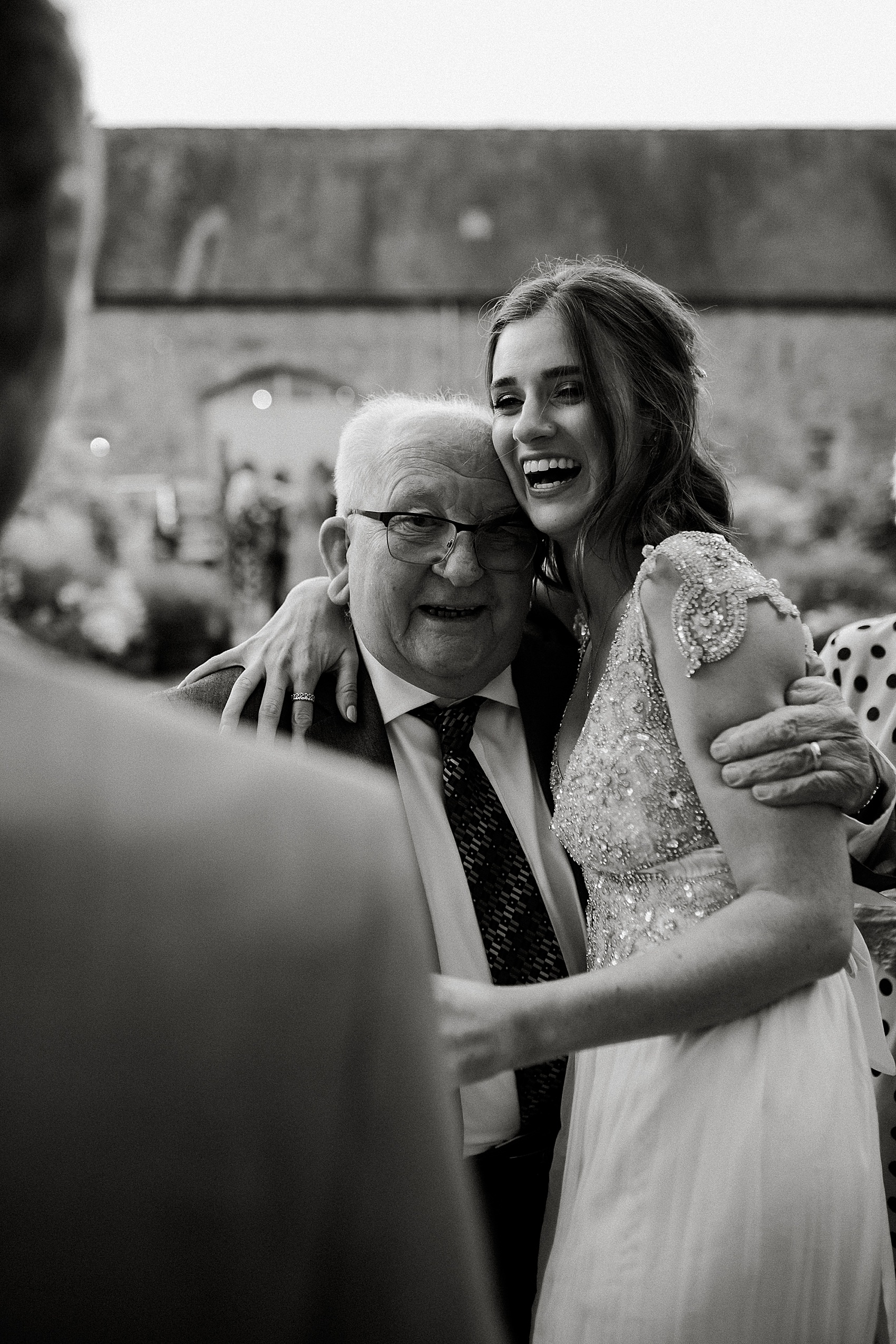 In the evening, Wonderfolk Band – billed as the UK's premier Folk covers band, provided the evening entertainment.
"We were very indecisive about a first dance song. The idea of dancing in front of everyone wasn't something that excited either of us. However, a month or so before we asked our band to sing Mumford and Sons – Lover of the Light."
"It was perfect and after a few glasses of wine during the meal, we were well up for a boogie."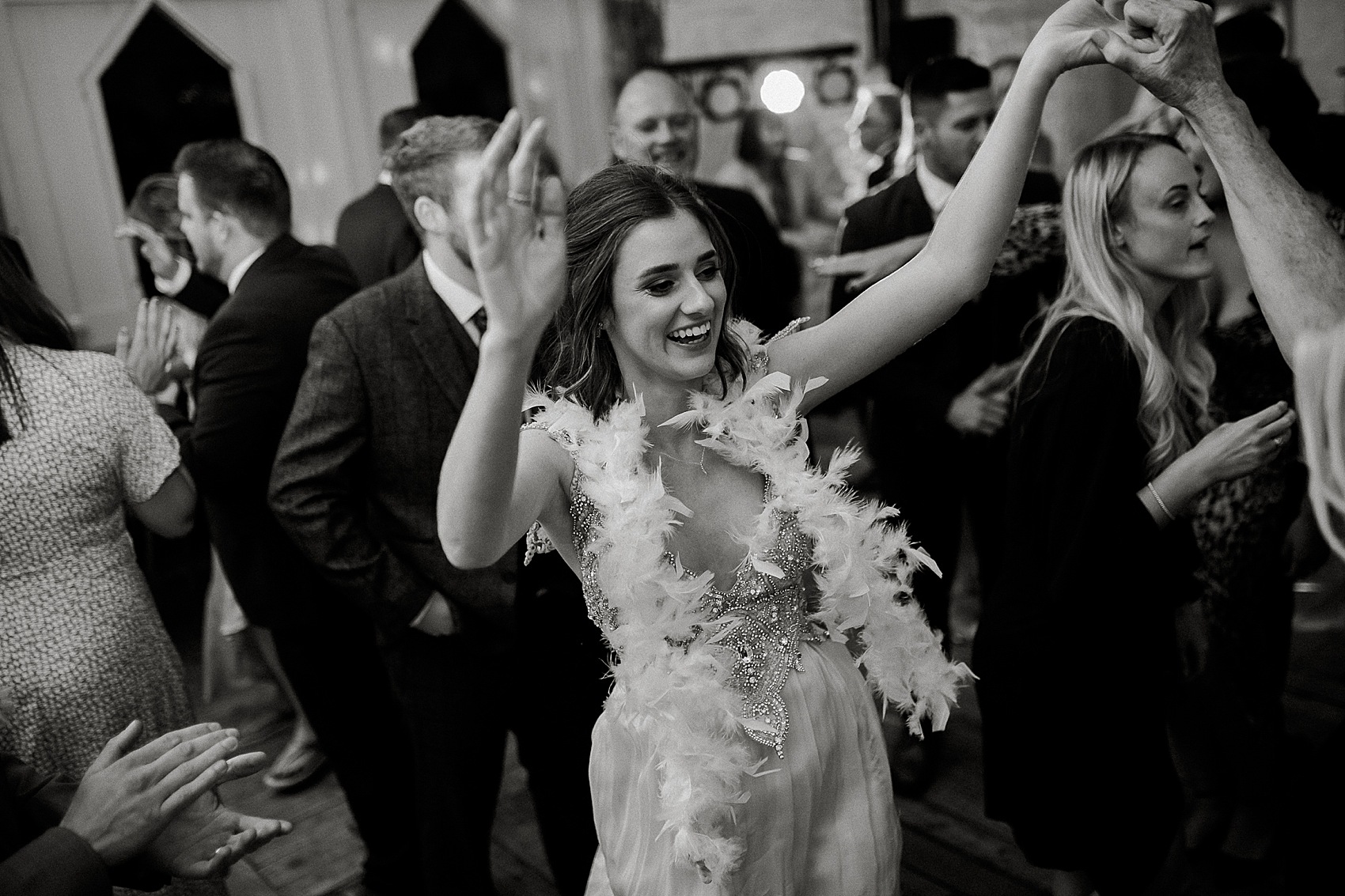 Words of Wedded Wisdom
"Our words of wisdom would be to research and find ways to save a few pennies! Weddings can be very expensive so don't be afraid to shop in outlets and have a go at a bit of DIY."
"My dress and the bridesmaid's dresses were all from an outlet and I made what I could with the help of family members! We got a package deal which included the venue, food and photographer (although we decided to source our own photographer and videographer in the end) as the venue was only in its second year."
"We got married on a weekday and we were very grateful all of our guests were willing to take the time off. Without all of these savings we wouldn't have been able to have the wedding of our dreams."
"Another wedded wisdom from us would be to prolong the wedding experience for as long as possible! We had a walk around the grounds the day before as well as drinks and nibbles the night before which we felt gave the guests the chance to meet and mingle and get all of the small talk out of the way. We also arranged a big breaky and de-brief the morning after."
"We never had an original budget as we had no idea how much weddings cost. We just tried to research every decision, plan carefully, save where we could. Try not to go overboard with things – it's easy to get carried away."