One of the biggest most immense joys I gain from Love My Dress is the connection with creative individuals, business owners, artists and designers.
Today, I'm joined by one of them, the very lovely Ashley Wild, to talk through her new 'Love' collection of bridal headpieces, veils, earrings and accessories for the modern bride.
We're huge fans of Ashley Wild and adore this new seasons pieces – take a moment to learn more about this new collection below and immerse yourself in all the beautiful things. Every design and more that you see on this page is now available for purchasing on the Ashley Wild website.
Welcome Ashley! Please introduce yourself to our readers?
"Hello there, I'm Ashley and I design and make accessories for brides looking for something just that little bit unique for their big day."
What are the things that make Ashley Wild accessories so special?
"I would say I'm known for designing unique pieces, which are unusual but remain beautiful and modern."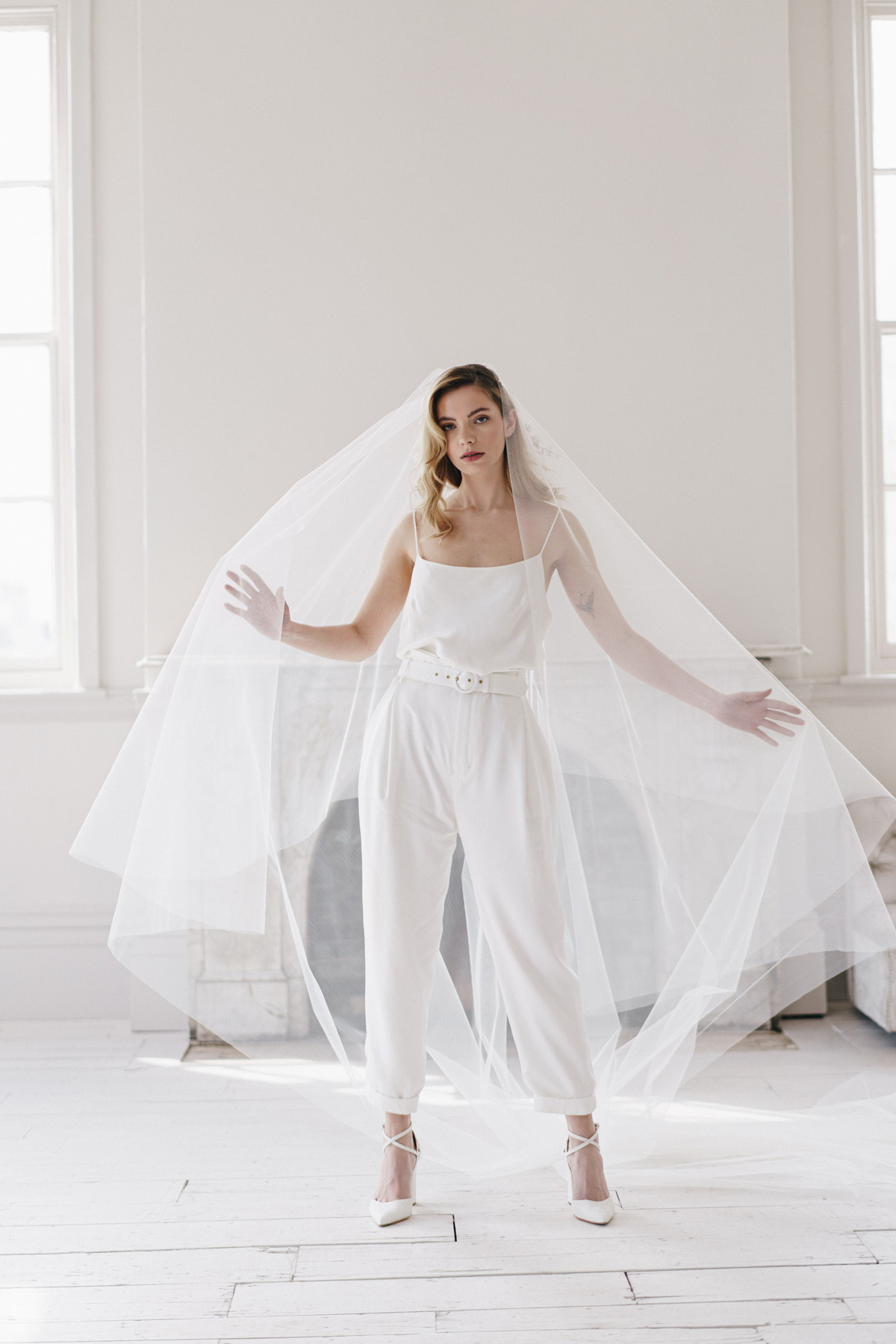 How has the last year been and how did you keep positive?
"Last year was rubbish, let's be honest! But it's already starting to feel like a distant memory. There's so much excitement from Brides being able to plan and look forward to their weddings again."
"I kept positive throughout the year by staying creative- whenever rules allowed I got involved in lots of styled shoots with other suppliers. I also spent a little longer than usual putting together 'Love', my new collection, it was really lovely to dedicate more time to just designing!"
As we look to the full easing of wedding restrictions, are you feeling excited?
"I am so looking forward to being able to gather with friends and family again, and I know my brides are as well! I can't wait for bigger weddings and receptions and getting dressed up again!"
"I launched my new collection 'Love' at the start of May. I wanted to create a romantic feeling to the collection and celebrate LOVE which of course is what weddings are all about, and I think we've all been reminded of that by recent events."
How do you select your materials and how do you select the designs that comprise a collection?
"I like to look at Ashley Wild Bridal as a whole so with each new collection I'm trying to add to my overall offering and make sure I have lots of different options for my brides."
"I sketch and put together a collection plan, then I sample my own fabrics as well as source new and interesting materials and trims, and eventually create the final design."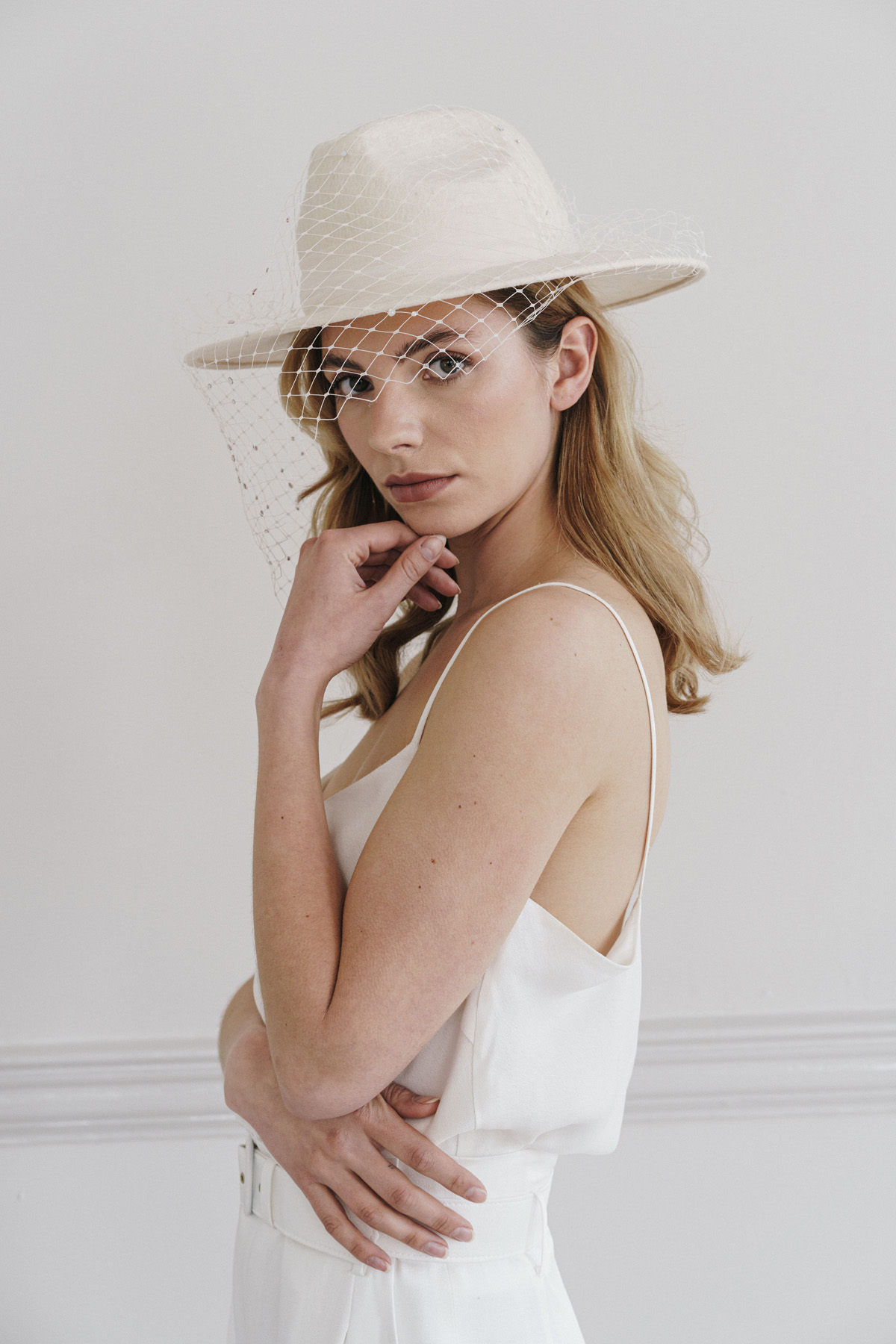 Would you say your style has evolved over time? What are your current inspirations?
"I've definitely always been drawn to more unique and unusual design which I think has always come across in my collections."
"Having said that I think my designs have evolved over time which is a good thing, as you always want to be evolving and getting better at what you do."
We know asking designers to choose their favourite pieces is a little like asking a parent to choose their favourite child but do you have any favourites? Or what pieces are currently really popular?
"My leopard print veil has been a firm favourite with my brides since I designed it a couple of years ago, it's a bit of a AW Bridal classic! Within the Love collection I would say the Love Note veil has been getting a lot of attention."
"This veil showcases my new embroidery service- you can create a custom piece by choosing to embroider your new name, a phrase, your initials, wedding date, whatever you'd like, as well as choosing your thread colour and positioning. It's been fun seeing what brides are choosing!"
What are your top tips for brides when they're selecting their accessories?
"If you like it, wear it! I absolutely love seeing brides opting for more modern designs and ideas in all aspects of their wedding planning. Accessories can be used to really create a unique look…or looks! Lots of brides are opting for a veil for the ceremony and then swapping it out for a headpiece for the reception."
"Or if you've gone for a not-so-traditional outfit choice, accessories can be used to just add a finishing 'bridal' touch."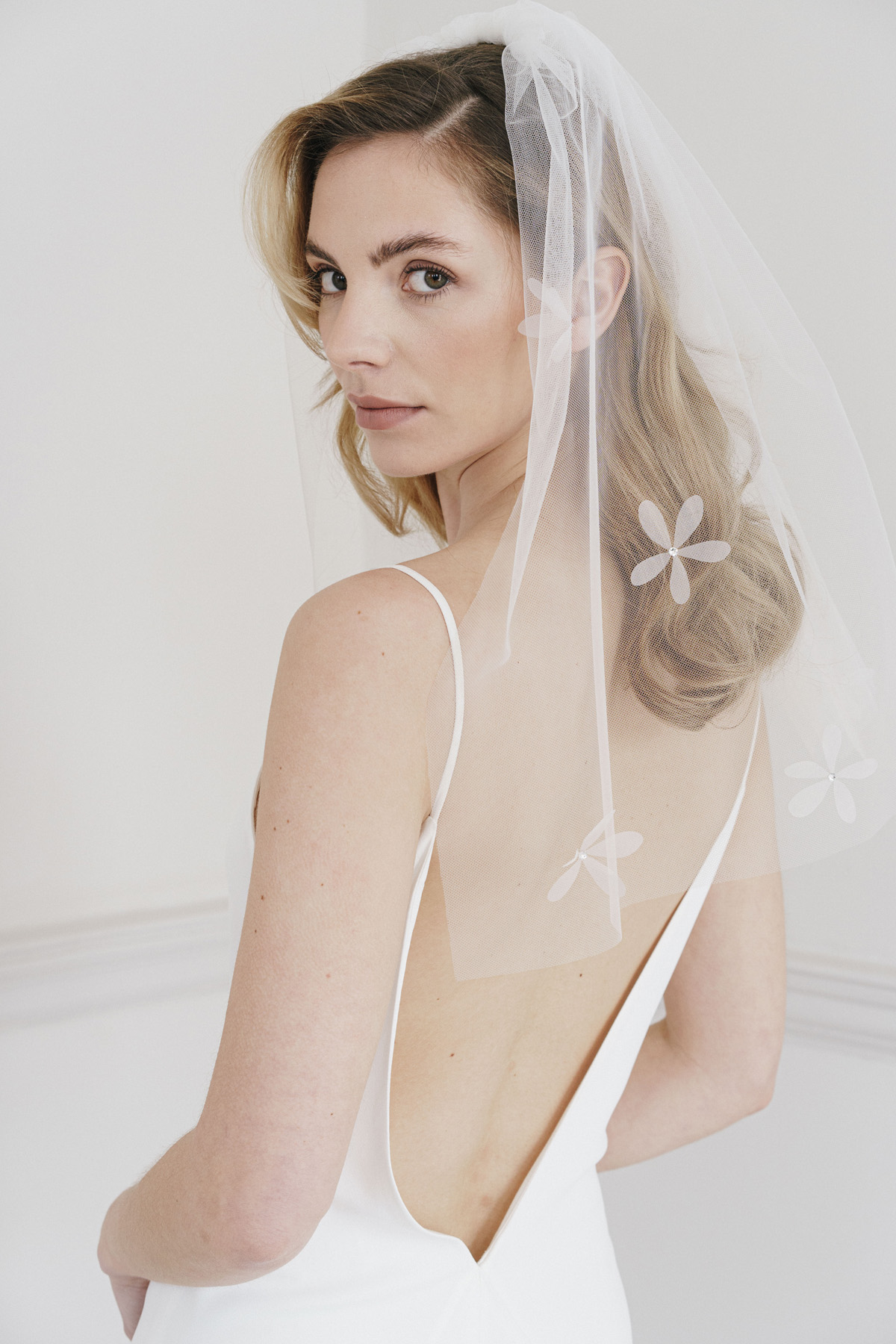 Thank you Ashley, it's been such a joy to have you with us today and, if it were possible, we're even bigger fans of your work now.
We adore the modern aesthetic that doesn't lack anything in romance or luxury and, there's pure personality in every piece. Truly, what could be better?
If you'd like to find out more about Ashley's work, view the current collection or shop online to your heart's content, just visit www.ashleywildbridal.co.uk.
Ashley Wild Bridal

+ Follow