How delighted we are to provide the first, exclusive look at the brand new Together collection, by Andrea Hawkes today.
The collection, created after a traumatic year for the wedding industry, introduces 10 beautiful new designs, each designed and made in London from natural silk fabrics, honouring the brand's long term commitment to ethical production.
Together arrives at such a hopeful and optimistic time for brides, and contains all the usual, gorgeous Andrea Hawkes signature detail; clean lines, minimalist modernity and impeccable craftsmanship.
The collection uses new French lace designs, textured silk fabrics and pleated silk details and ways that present a real sense of evolution for the brand.
Andrea has held on to what makes her brand so unique and brilliant, but modernised it beautifully and most perfectly.
'Together' is a celebration of weddings, of our family and friends and our renewed spirit for unity."
"The collection represents our nostalgia for everything we cherish and love in life and portrays our vision for the future."
"Paired with the uniqueness and understated flamboyance of our brides, with ever sharpened focus on our couture design, fabrics, signature fit and shape."
'Together' is designed and made with sustainability at its core. Our sustainability approaches and targets continue to be honest and transparent."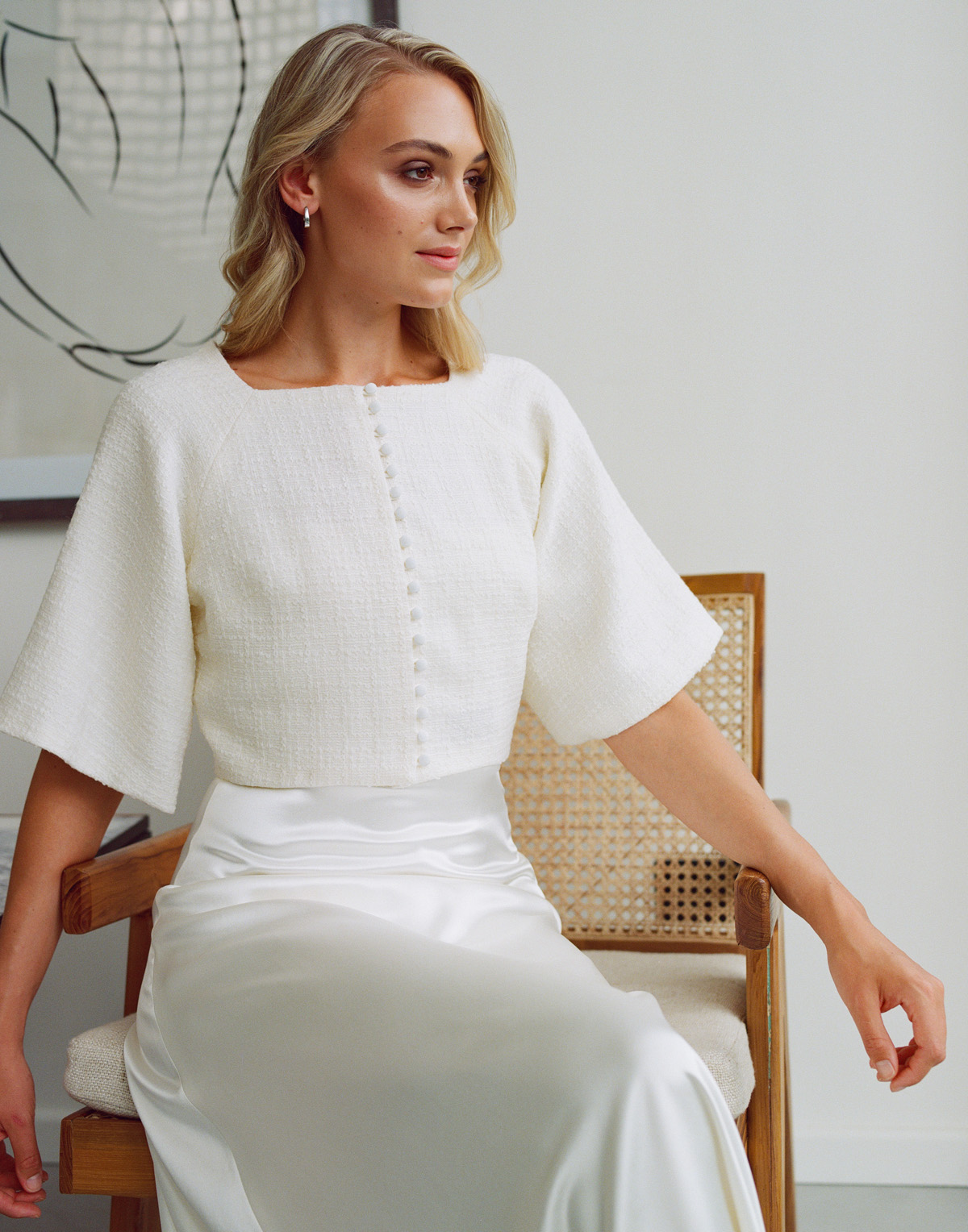 "Sustainability is circular and all aspects have to be considered and aligned to work."
"We continue to communicate our approach and practises to our brides."
To enquire about the beautiful new 'Together' collection, please make contact with the Andrea Hawkes team via the website at andreahawkes.co.uk.
Andrea Hawkes is a long term partner of Love My Dress and we are incredibly proud to support her business and brand as she evolves.
You can find weddings and editorial content we have published for Andrea Hawkes here on Love My Dress and you can follow Andrea Hawkes on Instagram here.