Very occasionally, we are treated to something wonderful here on Love My Dress, by way of a precious vow renewal, and this one we're sharing today has moved me to tears.
This particular renewal had been planned to mark the couple's 40th wedding anniversary, but after the experience of living through 18 months of a pandemic, they decided they didn't want to wait any longer.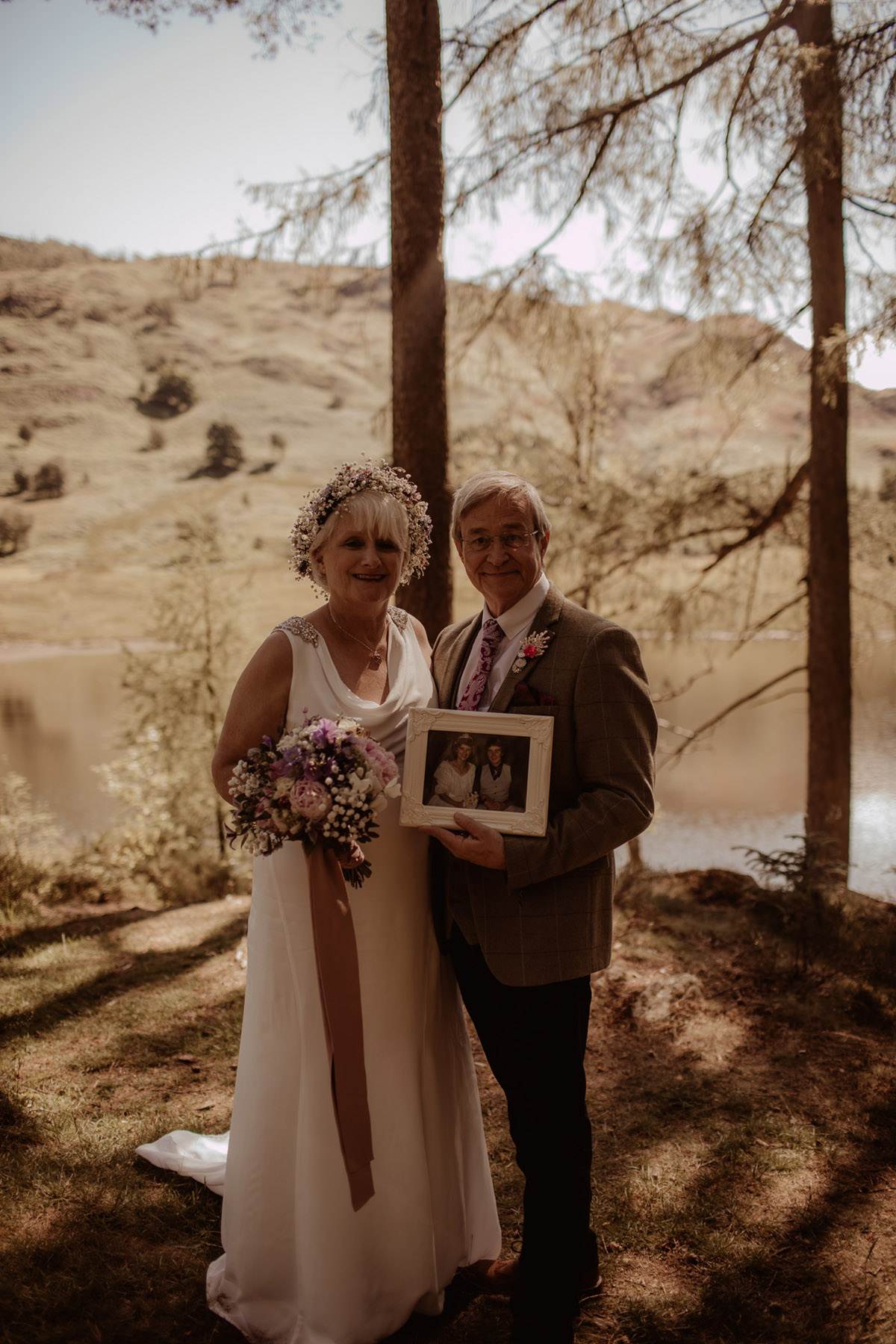 Mandy and Andre renewed their vows on 15th July this year at Blea Tarn, one of the most picturesque spots in The Lake District,  surrounded by beautiful scenery that lies at the foot of the Langdale Mountains.
"We had actually planned to renew our wedding vows in 2022 on our 40th wedding anniversary, but having paid for everything already, we decided, actually, why not do it this year on our 39th anniversary? After the terrible past 18 months. Let's celebrate!"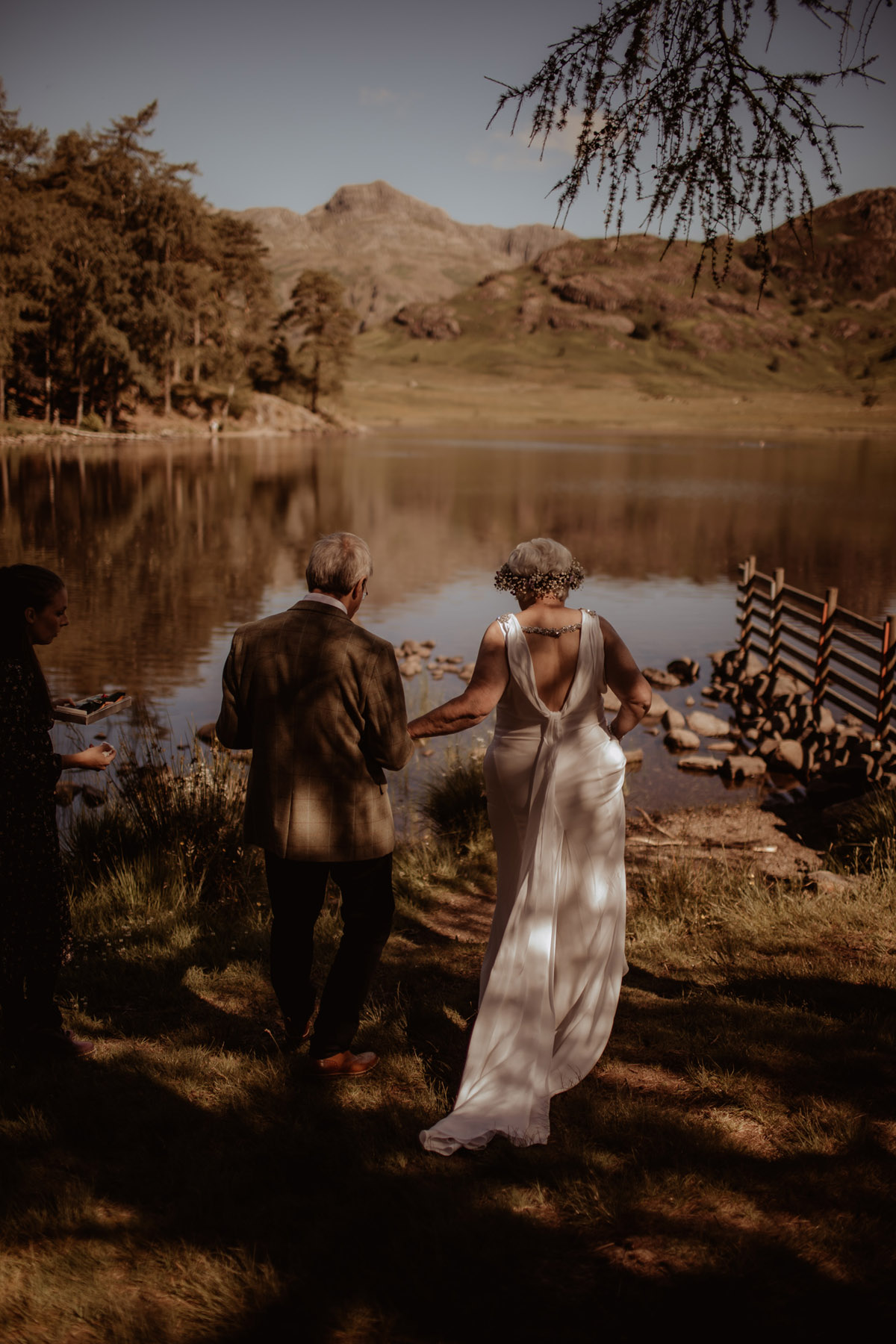 Mandy wore a dress from the Monsoon Bridal range, which she purchased online, having realised she wanted something simple and classic.
She also wore a pair of shoes from Dune and a flower crown created by Floristry by Carmen.
Andre wore a Marc Darcy suit.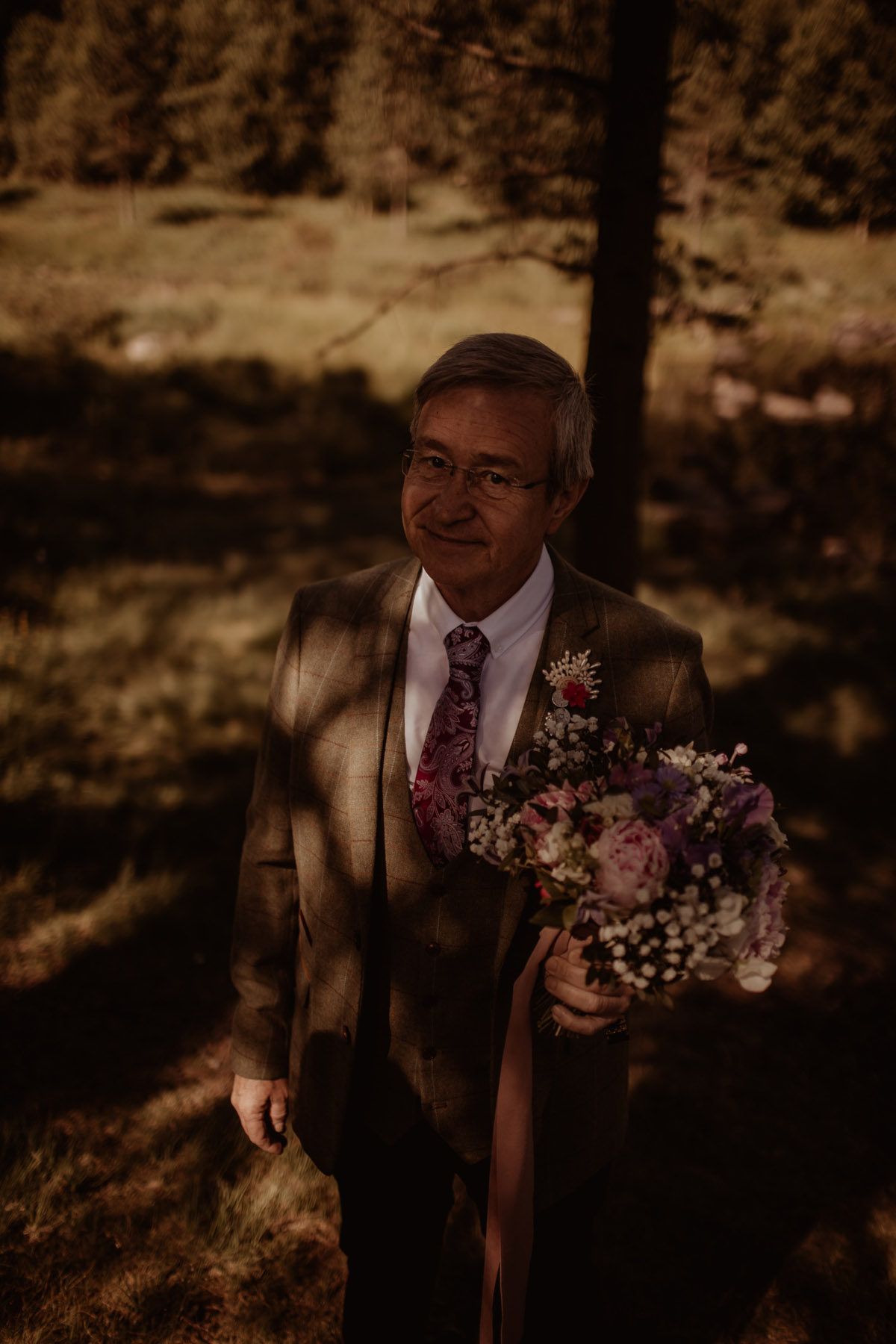 The couple hired the incredibly talented Esme Whiteside to document their experience on camera.
"Esme was amazing. She captured moments so perfectly and images clearly show the love between Andre and I. It's so lovely to see."
"Esme is so professional and an absolute pleasure to have been there to capture our very special day."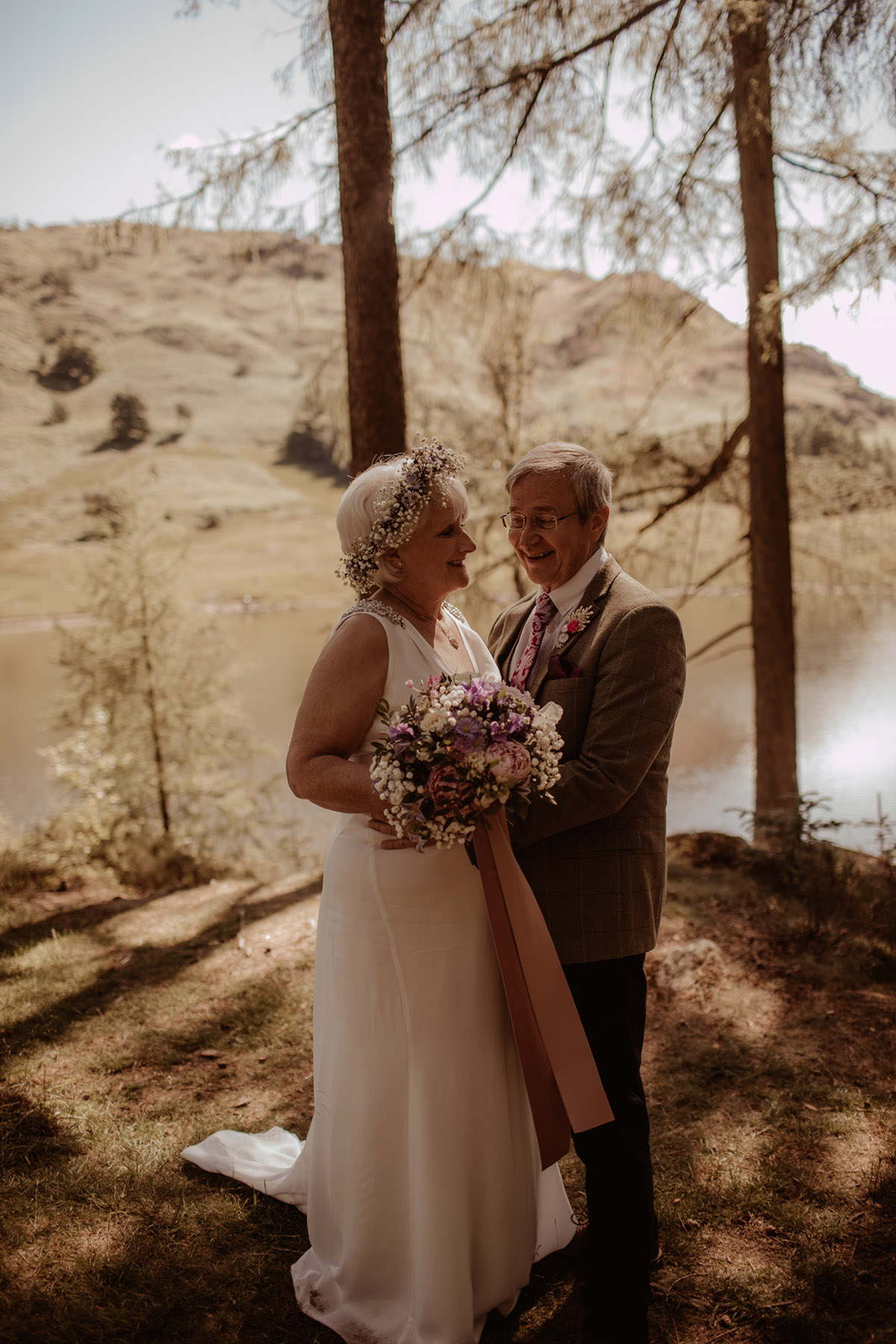 "Andre and I met when he was 18 and I was 15. It was literally love at first sight, even though the older family members felt that we didn't actually know what love was, but we knew it was forever."
"We got engaged when I was 18 and Andre was 21 in 1981, and married the following year, with a very traditional church ceremony."
"We have such a wonderful relationship, which we definitely don't take for granted. Our marriage is built on love and respect. 39 years together and we still get butterflies in our tummy."
"We are each other's world and can't possibly imagine life without the other. We have three amazing children, a gorgeous grandson, and we cherish every day we have with one another."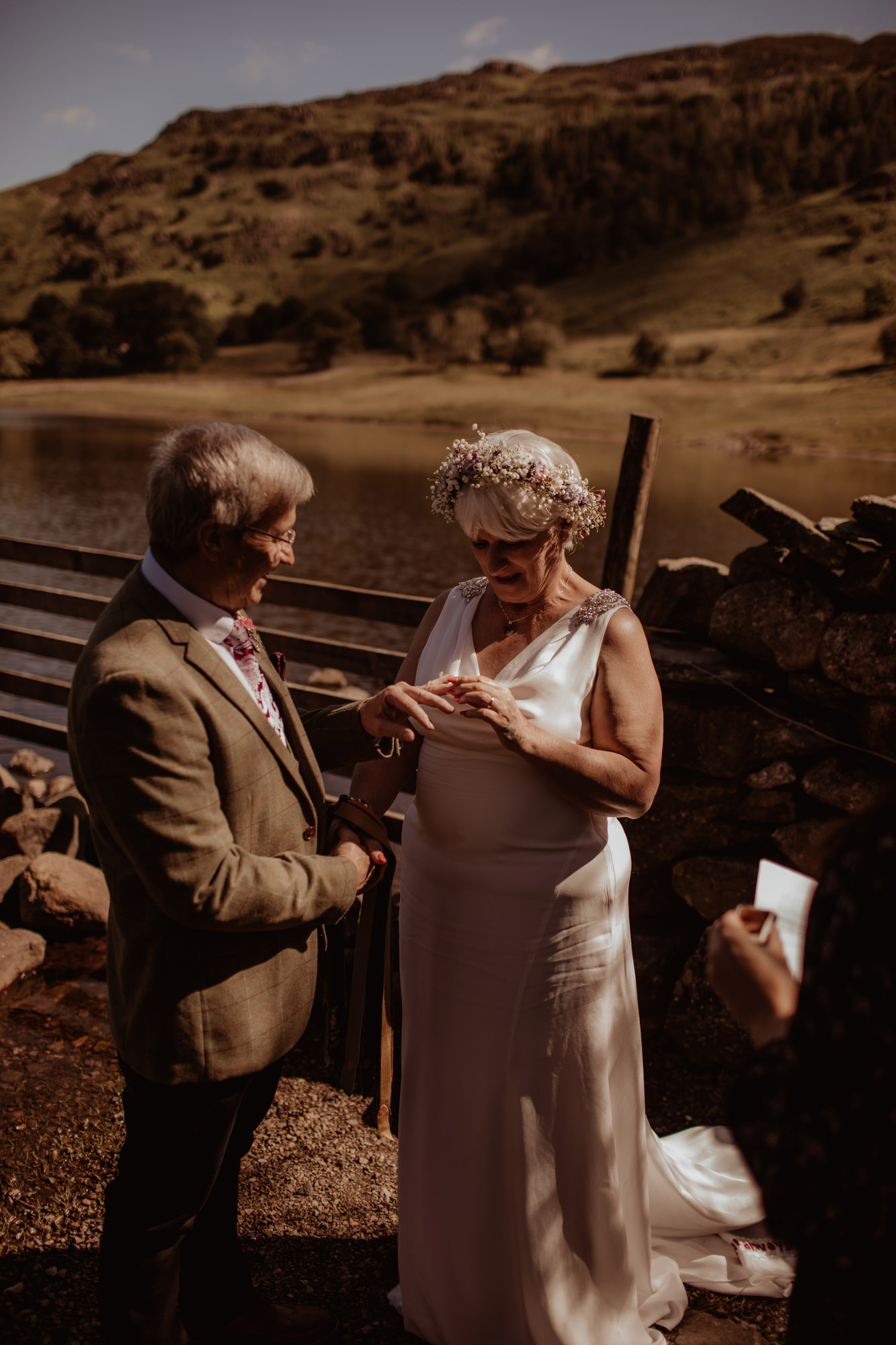 "We wanted something really romantic and personal, so decided for it just to be the two of us, our wonderful celebrant Charlotte Pennefather and amazing photographer Esme Whiteside."
"Charlotte prepared our beautiful hand fasting ceremony. We just love the sentiment of a hand fasting and that we were able to choose the colour of our ribbons and what each colour signified."
"We chose orange for kindness, red for passion, blue for patience, silver for inspiration and green for health."
"The ceremony was so wonderfully personal – there were love poems, messages from our children and our very special vows and of course the heartfelt content that the lovely Charlotte had added."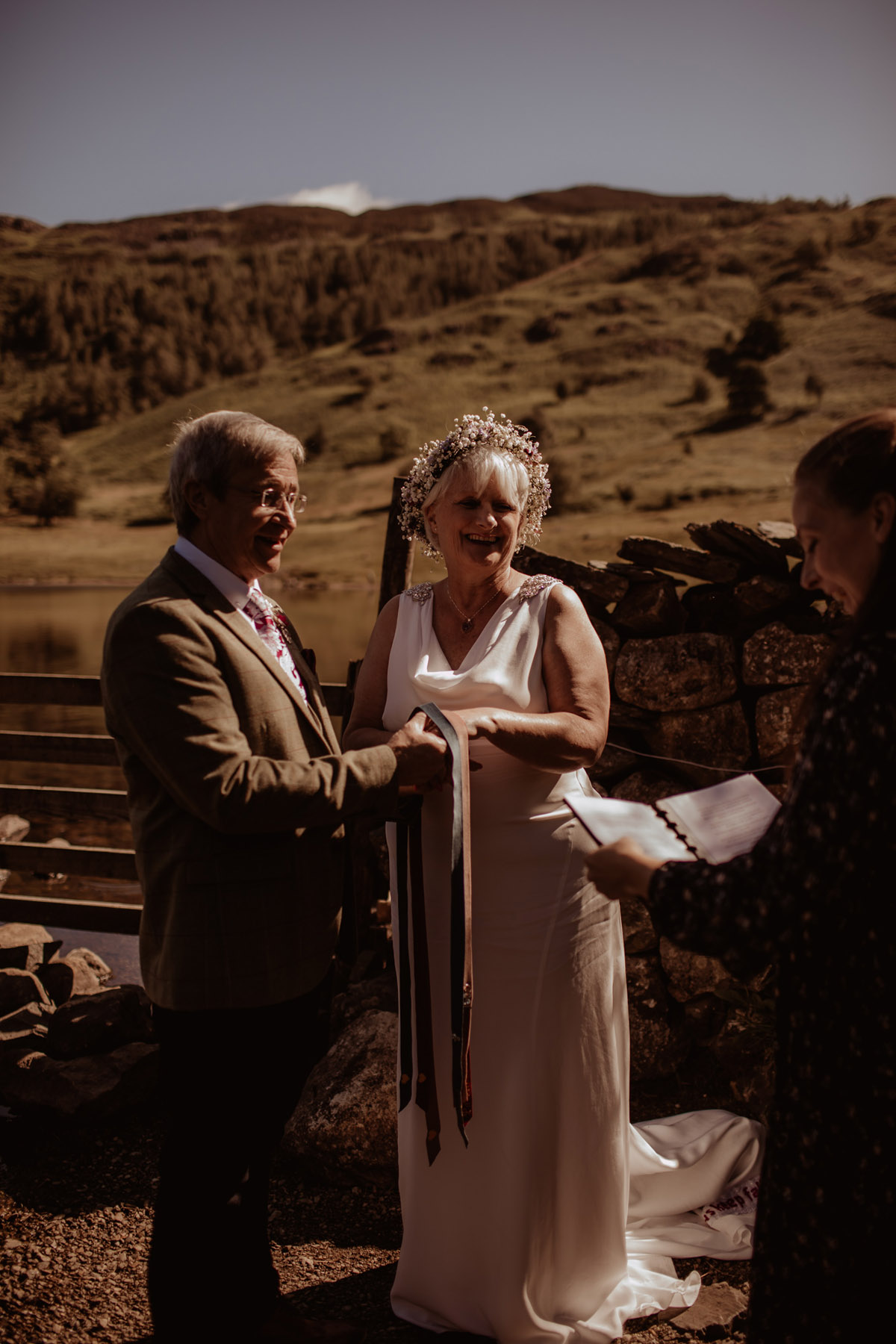 "Having Charlotte conduct the ceremony was truly like having a very good friend being such an important part of our very special day – she's an amazing lady."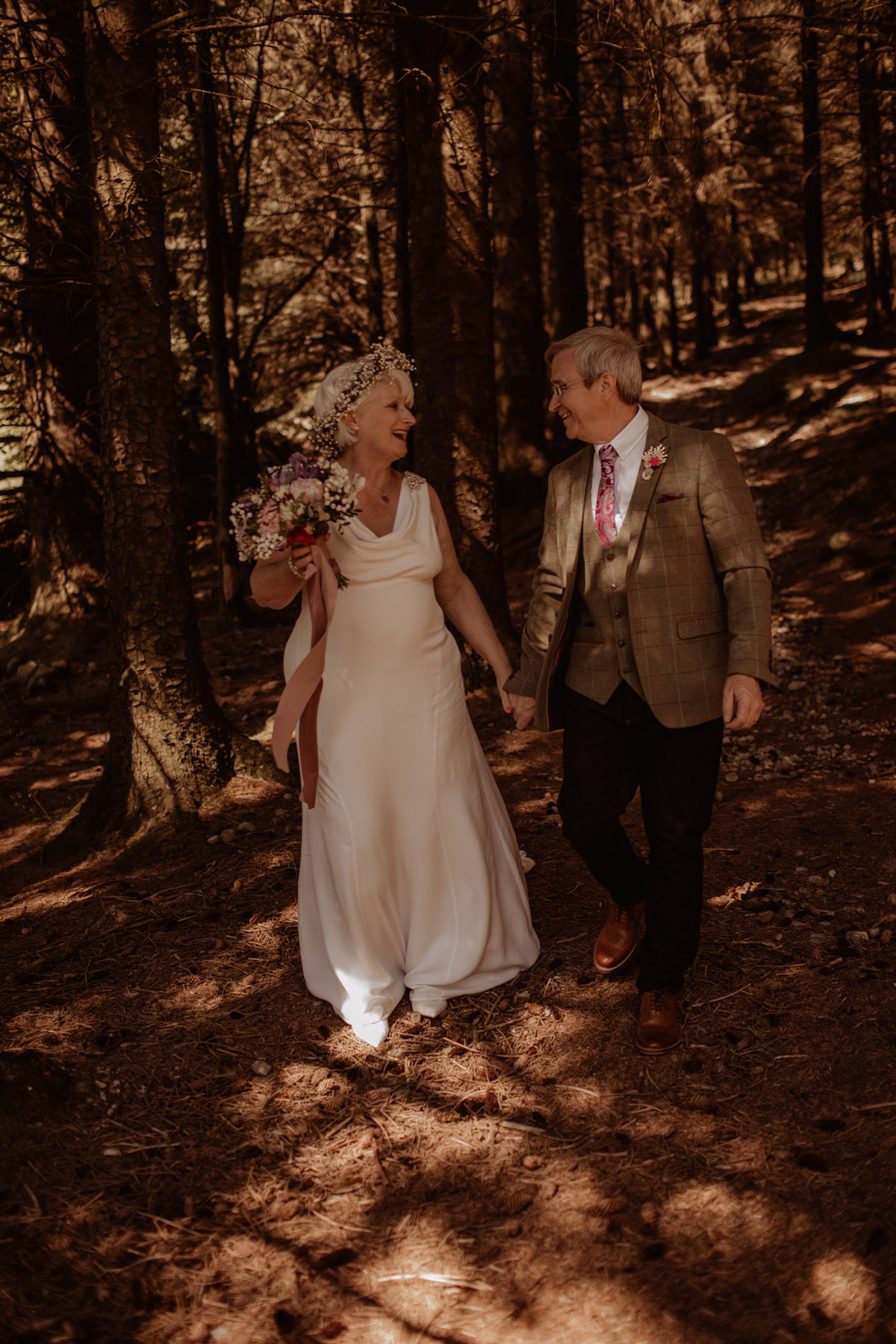 "I have been attending jewellery making courses and made our new wedding bands from rose gold. It was so special to be able to do this and I must say, it was quite an emotional journey making them. So very special."
"I also made Andre's corsage from vintage pieces. Made with so much love and care."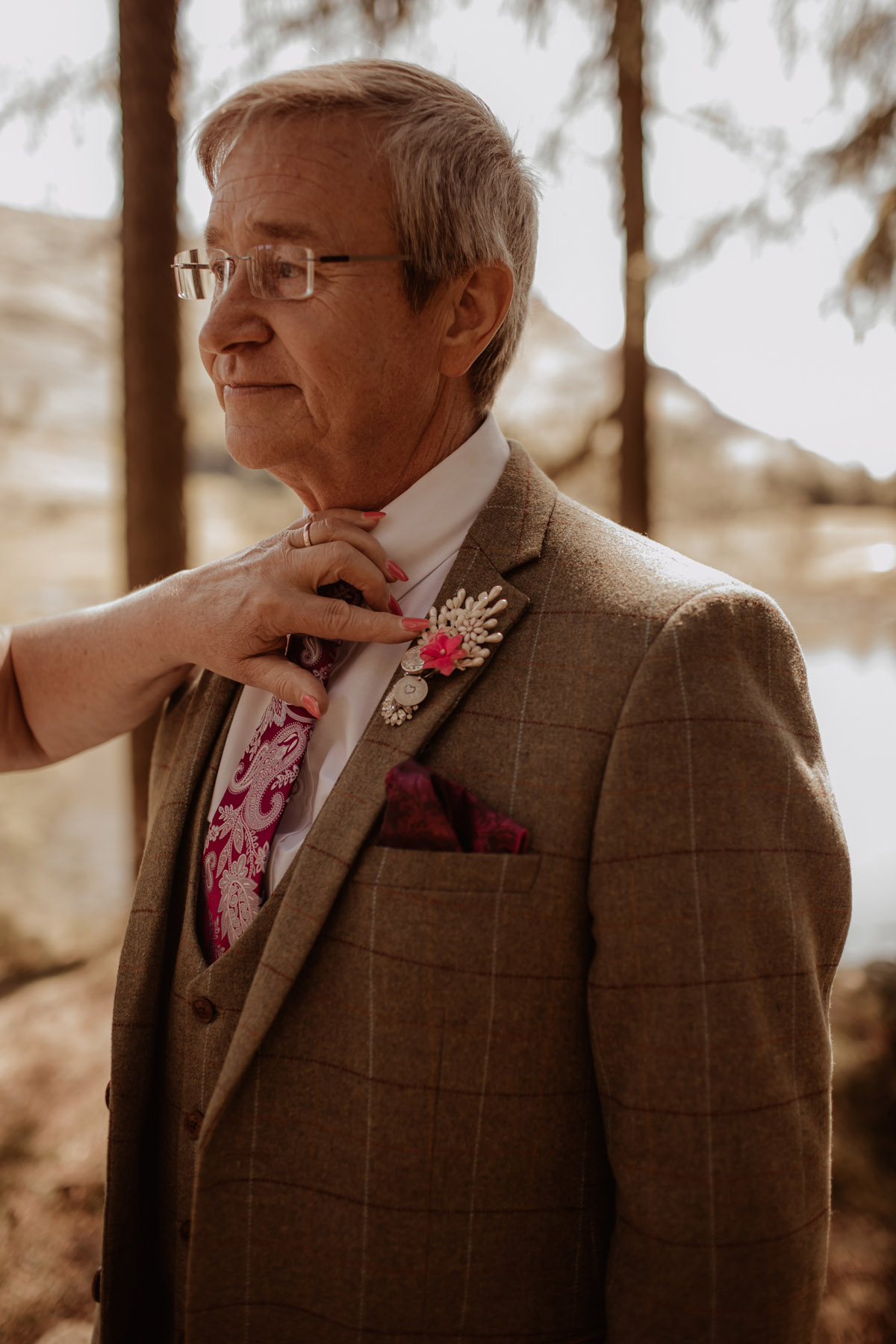 "Andre and I each had a book for three months before the renewal – we would write little messages in them to each other, when ever we felt we had something really special to say."
These books, we read our new vows from, and then the following day at the lake's edge, we read our messages to each other."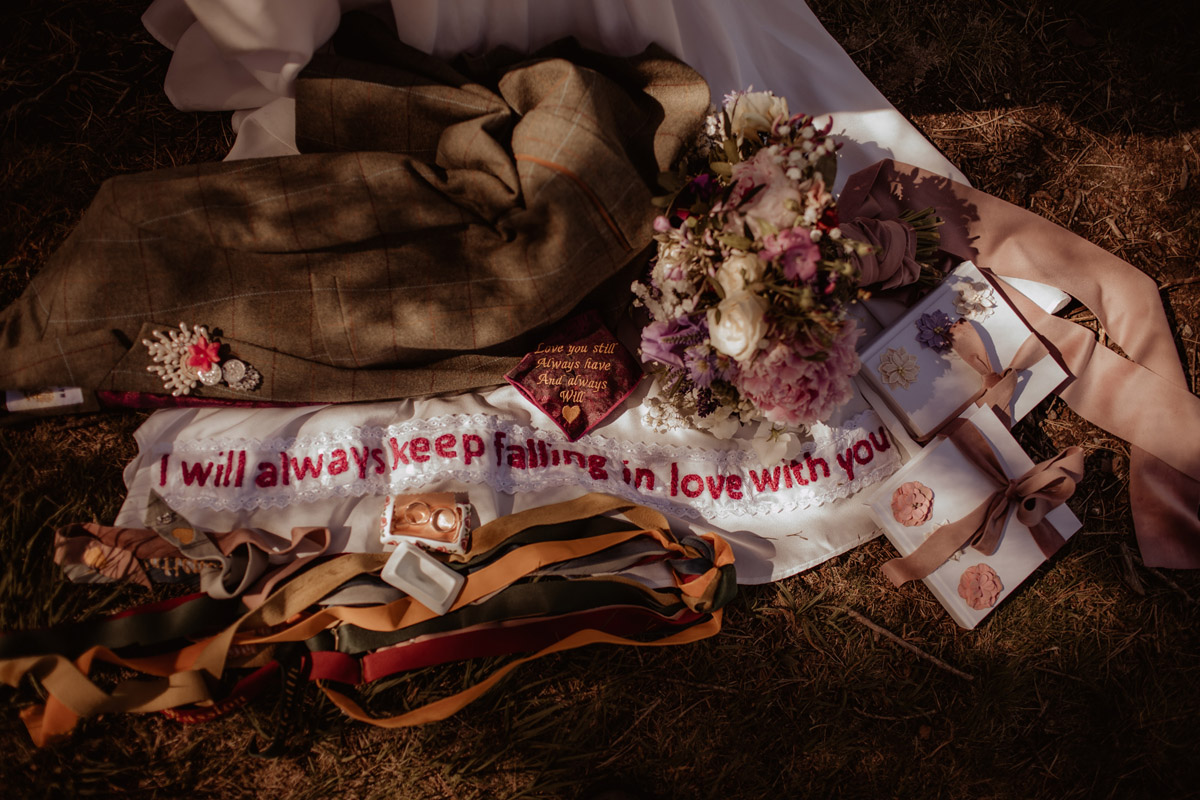 "Well, what can I say? More tears! Even though you know how much your partner loves you, actually seeing it written down and read to you is so very special."
We are going to carry on adding to our books and from time to time, make an evening to read them to one another again."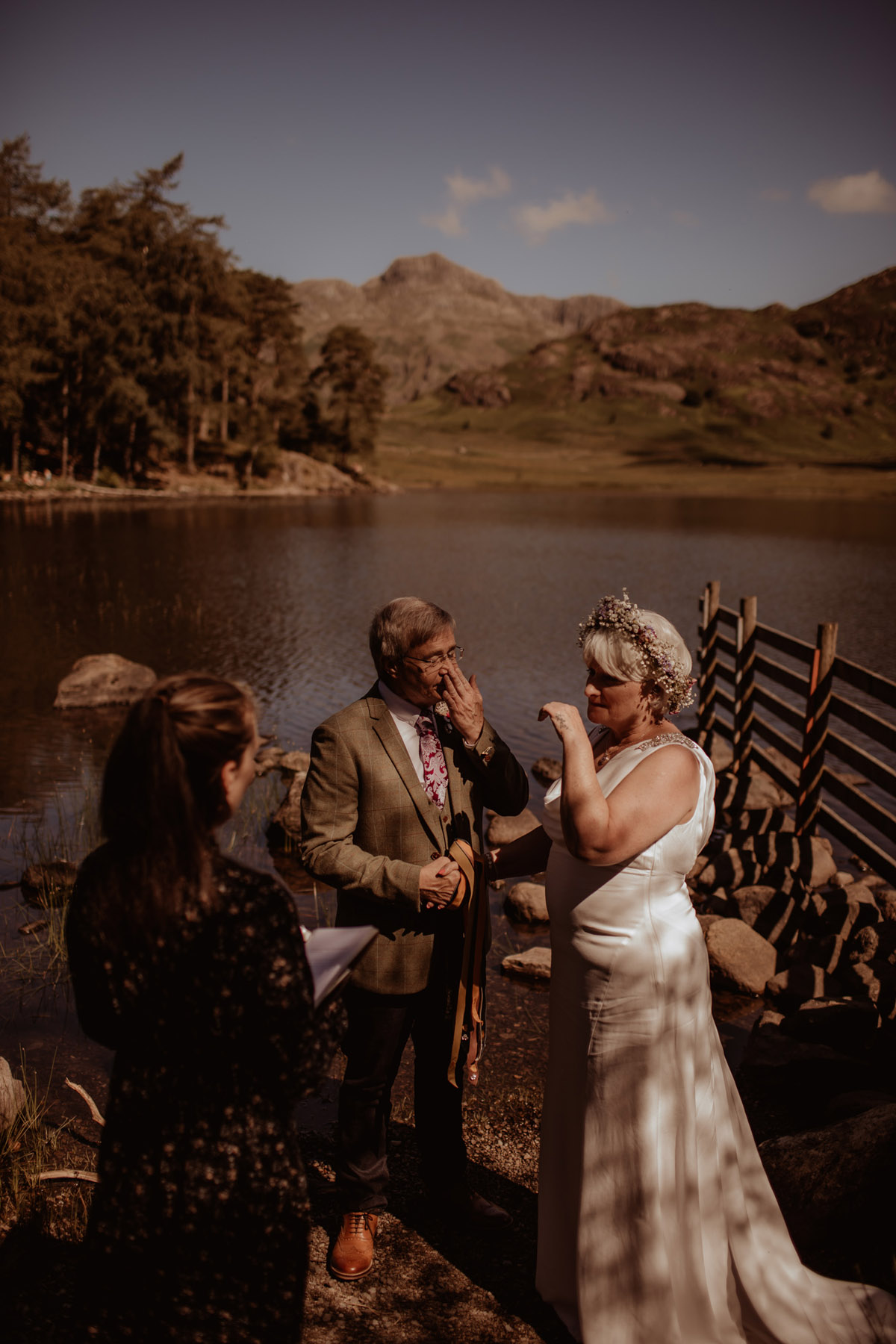 "Our florist was the lovely Carmen from Floristry by Carmen, from Grange-over-Sands."
"My bouquet and flower crown were so beautiful and filled with sweetness, which were my mum's favourite flower, which made them even more special."
"The scent all day was just amazing. Absolutely thrilled with them both."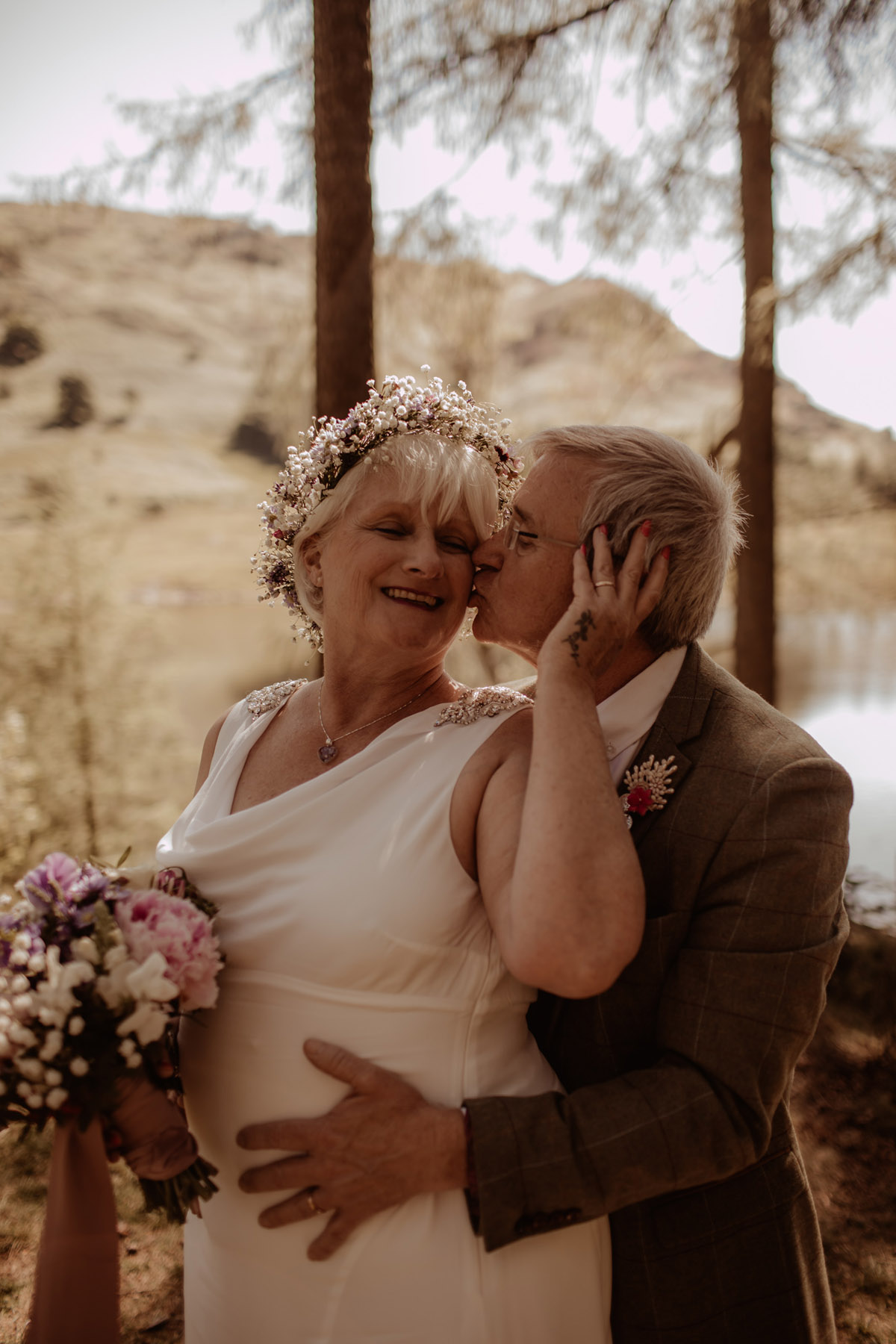 "Our photographer was the amazing Esme Whiteside. A wonderfully talented young lady."
It was really important to both of us to capture our beautiful surrounding and of Cours the eve the Andre and I have. And wow, that she definitely did."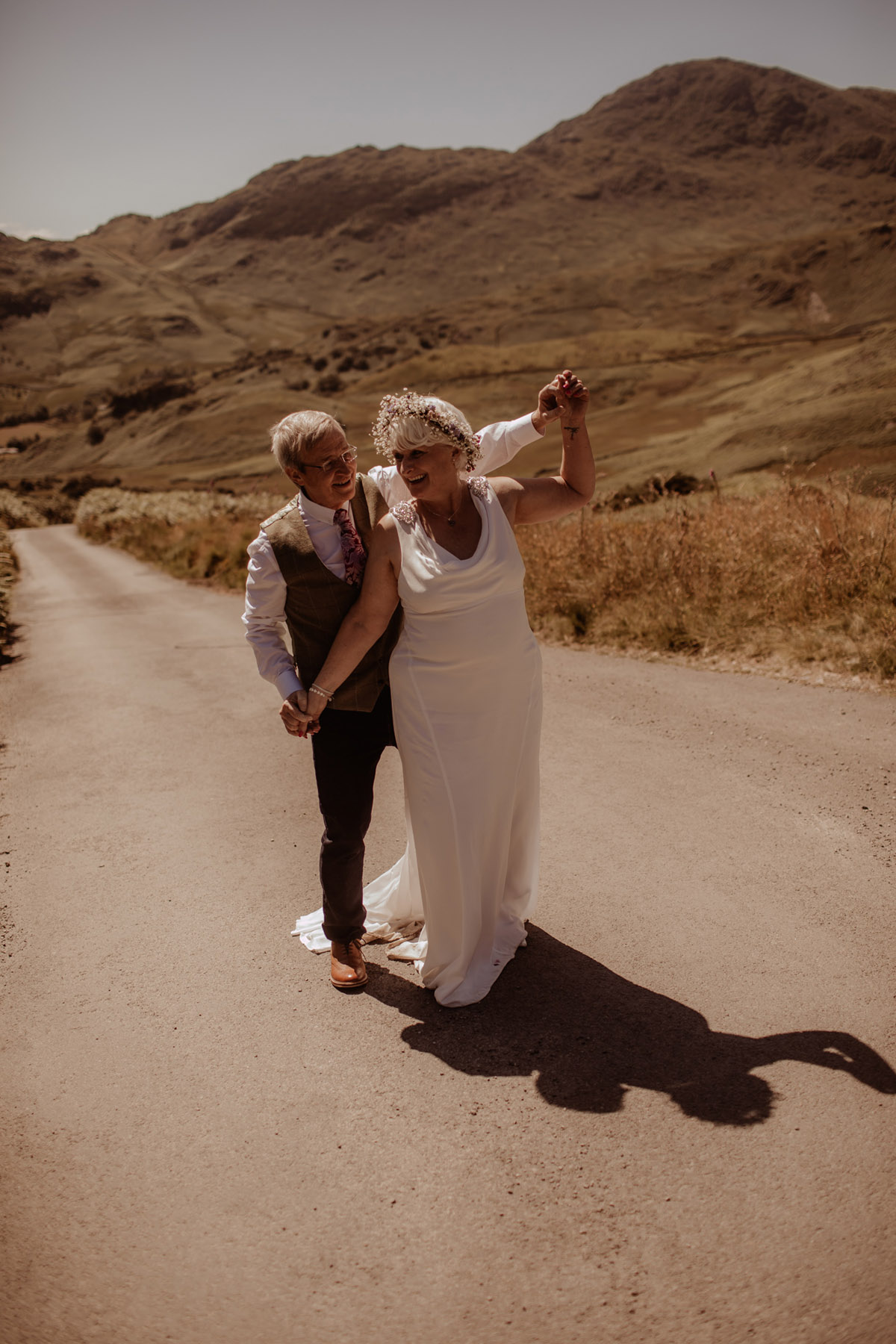 "We are both really camera shy, but yo would never think so if you saw our images. So natural, so perfect. We often look through the images and they still make us laugh and cry, and I think that is what a wonderful photographer times to achieve, and Esme did."