Teacher Heidi and Digital Design Consultant Nick tied the knot in the July before the pandemic changed our world.
Their ceremony took place at St Michael's Church in Cumnor and a reception and celebration followed at Freuds in Jericho, Oxford.
"Our wedding was inspired by London clubs, Summer, Miami, and the carnival at Notting Hill, where I was brought up, alongside Nick's Caribbean heritage."
Photography by Carr & Senteno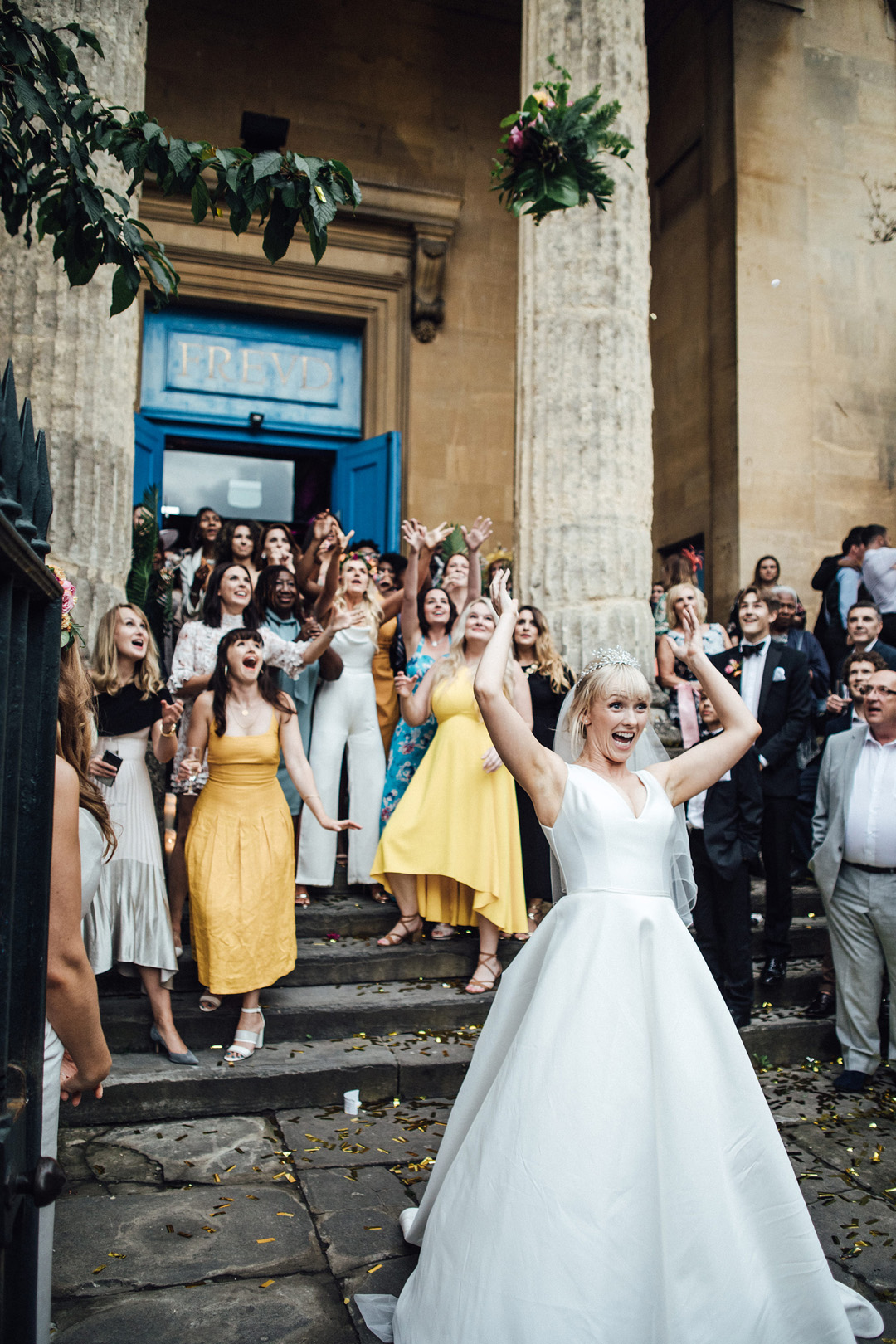 We're thrilled to discover that the couple found their photographer's, Carr & Senteno through Love My Dress.
"I found your blog, instagram and wedding directory all huge sources of inspiration for our summer country/city wedding. The real life weddings on your website were so helpful in supporting our vision."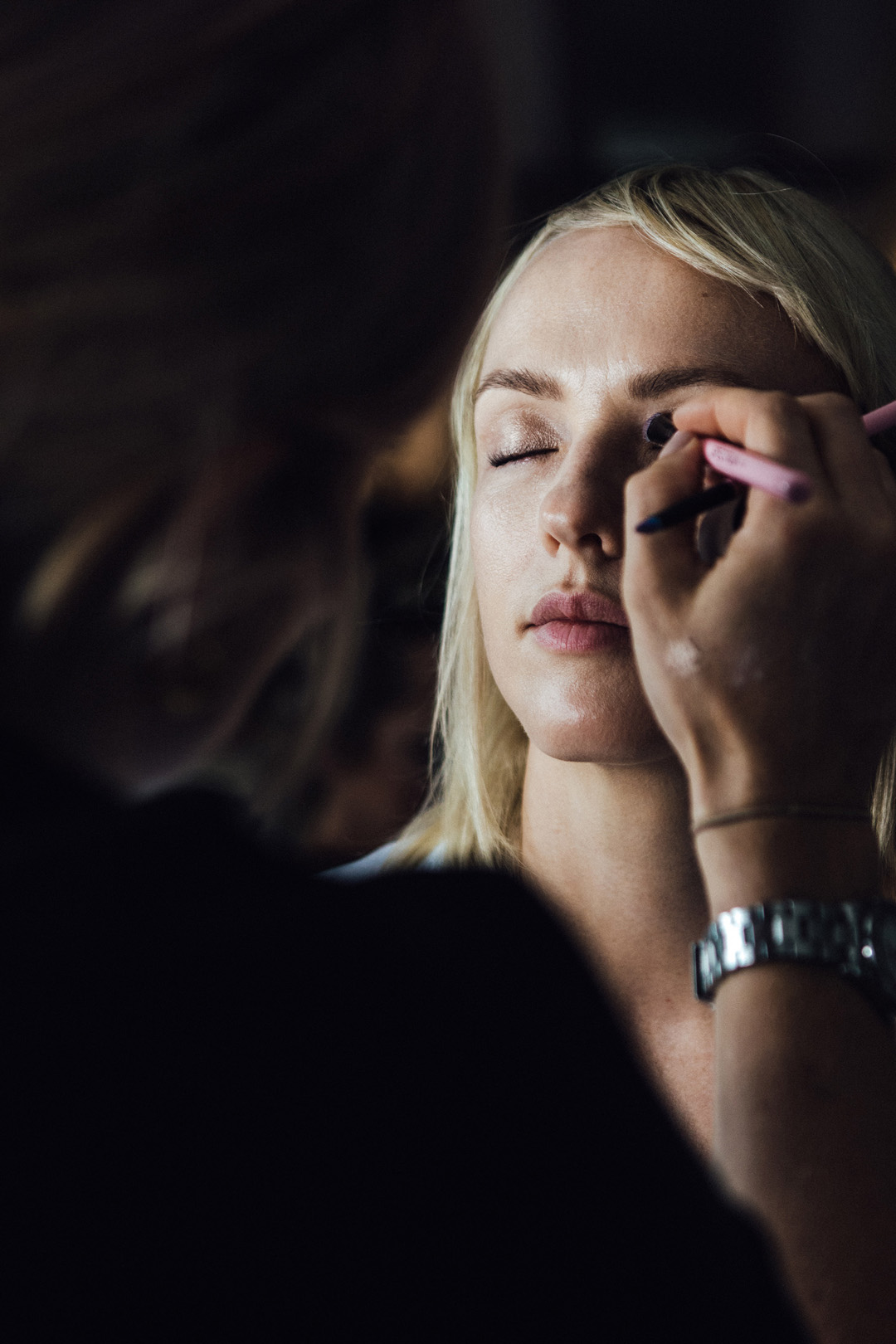 Flowers were supplied and styled  by Lizzy of The Flower Story, based in Buckingham.
"We wanted bright bold colours with lots of botanical greenery and foliage resembling summer, Miami and carnivals!"
Heidi's super sexy high heel courts were from Sophia Webster…
Heidi felt it important to try British designers when it came to her wedding day look. Her dress was by Suzanne Neville – a discovery at the Ellie Sanderson bridal boutique in Beaconsfield.
"By the time I started looking for a dress, my deadline was quite tight because my mother was in hospital for six months. There was in fact a moment when we considered moving the wedding."
"However, after a long battle we were able to get my mum into a wonderful nursing home and so the dress shopping commenced in April just three months before the big day."
"I had some underwhelming visits to some wedding suppliers who made me awful about leaving it so late and couldn't understand or weren't sympathetic to my unique situation."
"It seemed so frivolous to be out shopping for a dress when my mum was lying in the hospital bed. I kept booking and re-scheduling dress appointments due to my mother needing me, until finally I met Clare at the Ellie Sanderson Beaconsfield bridal boutique."
"I went in on my own and Clare was so kind and made me feel so comfortable. She and the girls didn't make me feel any pressure about the timings for the dress to be made and understood why I had left it so late."
"I had my godmother on Facetime to help and found 'Lola' who fitted beautifully but the material wasn't quite right and so I asked for Lola to be made in Mikado fabric."
"Every step of the way, Ellie's team were amazing!"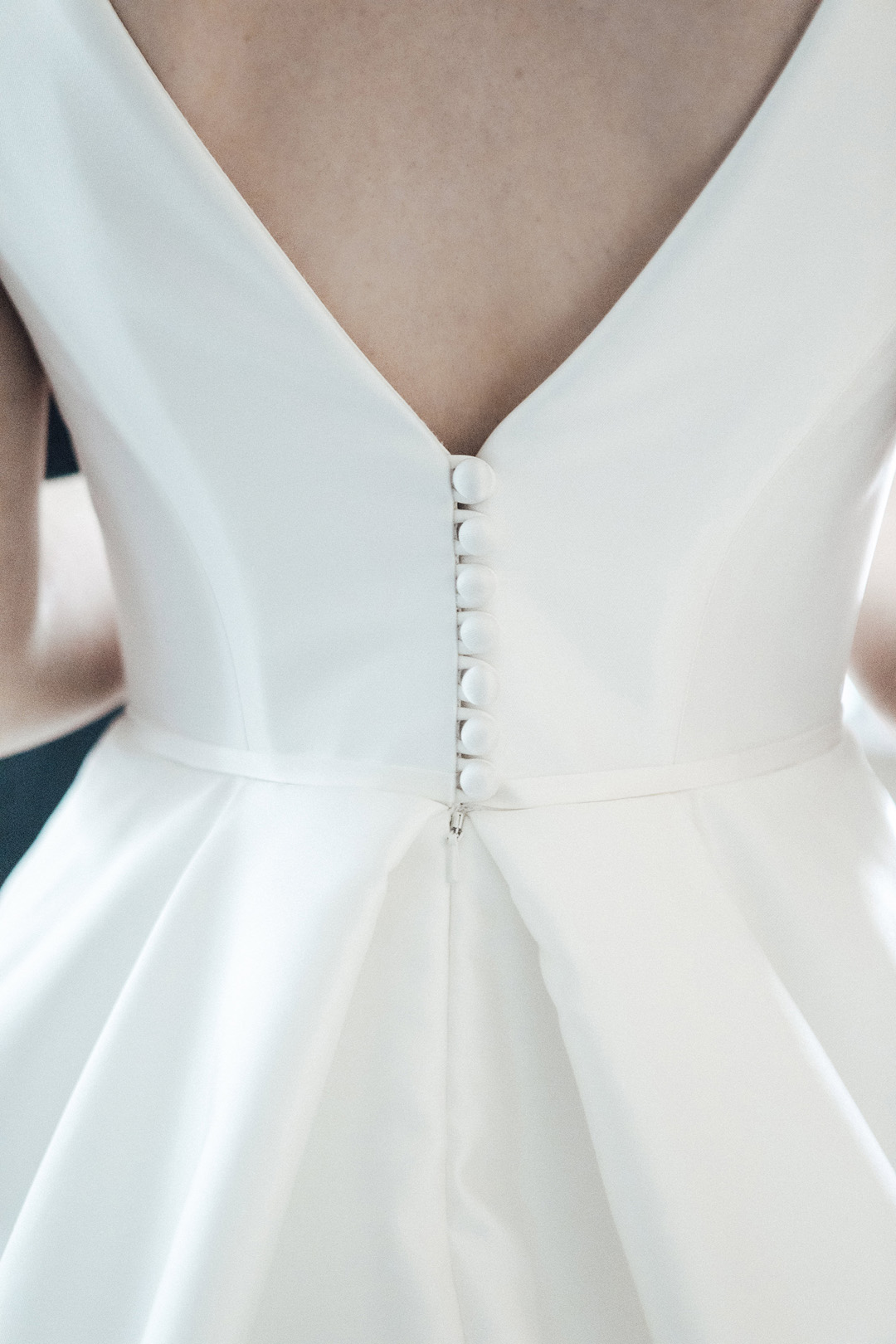 Heidi's single tier veil was another discovery from the Ellie Sanderson bridal boutique. Her hair accessory was vintage and her 'something borrowed', from her Godmother.
"I carried a handkerchief with my on the day, with my dad's initials on – this was my something blue but also a nod to my dad being with me in spirit on the day."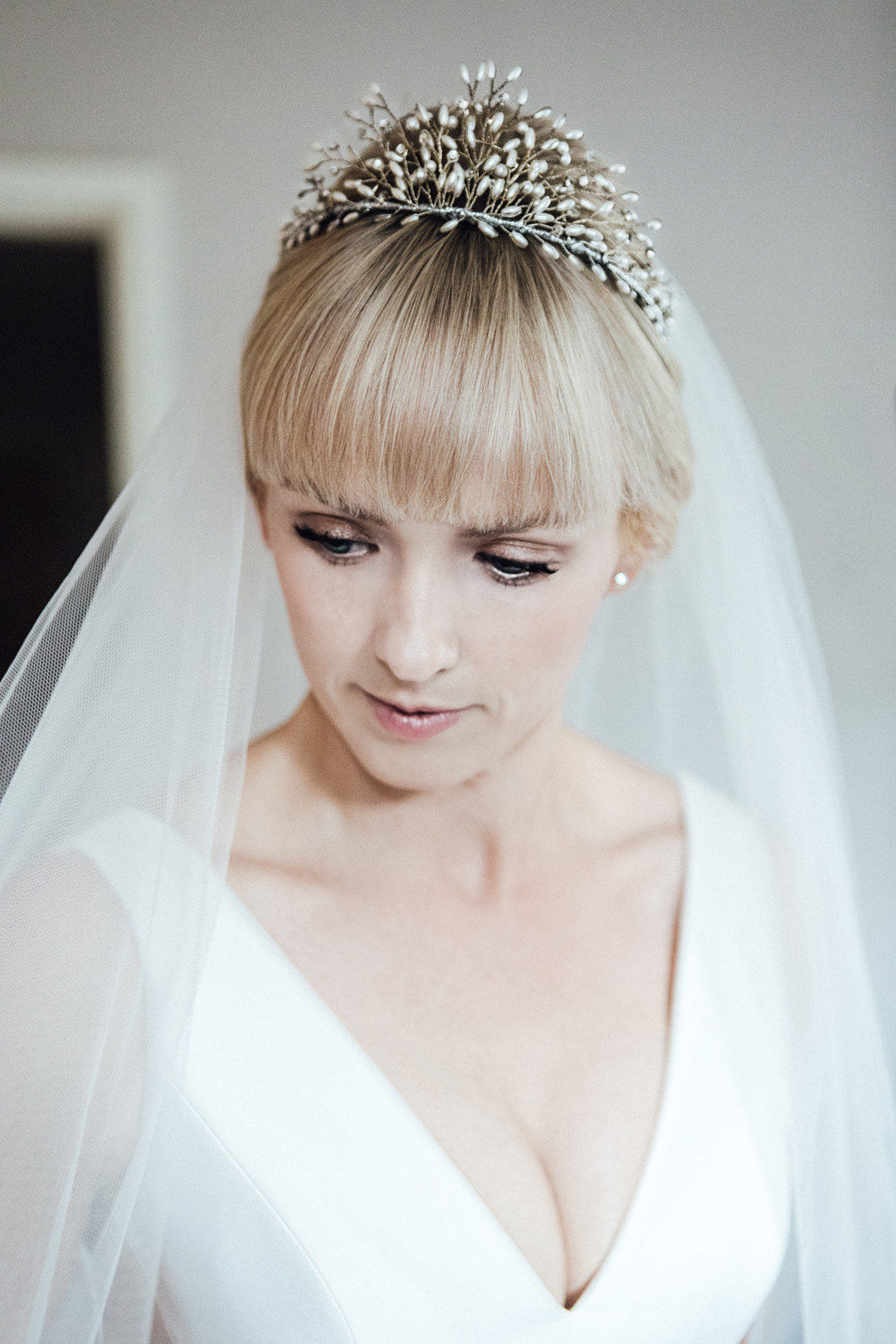 "I had a wonderful experience with Ellie Sanderson on my short journey. Luckily I loved Suzanne Neville who makes her dresses so quickly so didn't need the 6 month window."
"I think I had a strong idea of what I wanted in my mind, which Clare had said wasn't usual for brides. I knew it had to be clean cut, tailored, elegant, timeless and in a plain fabric."
"I tried others just to reaffirm my ideas. The only decision I wasn't sure of was a tight fitted dress or a ballgown. When I tried on anything that was a close fit I just knew it didn't quite feel bridal enough for me."
"I loved the ball gown's big feel, the material and corset of the Lola dress. It made me feel like a bride!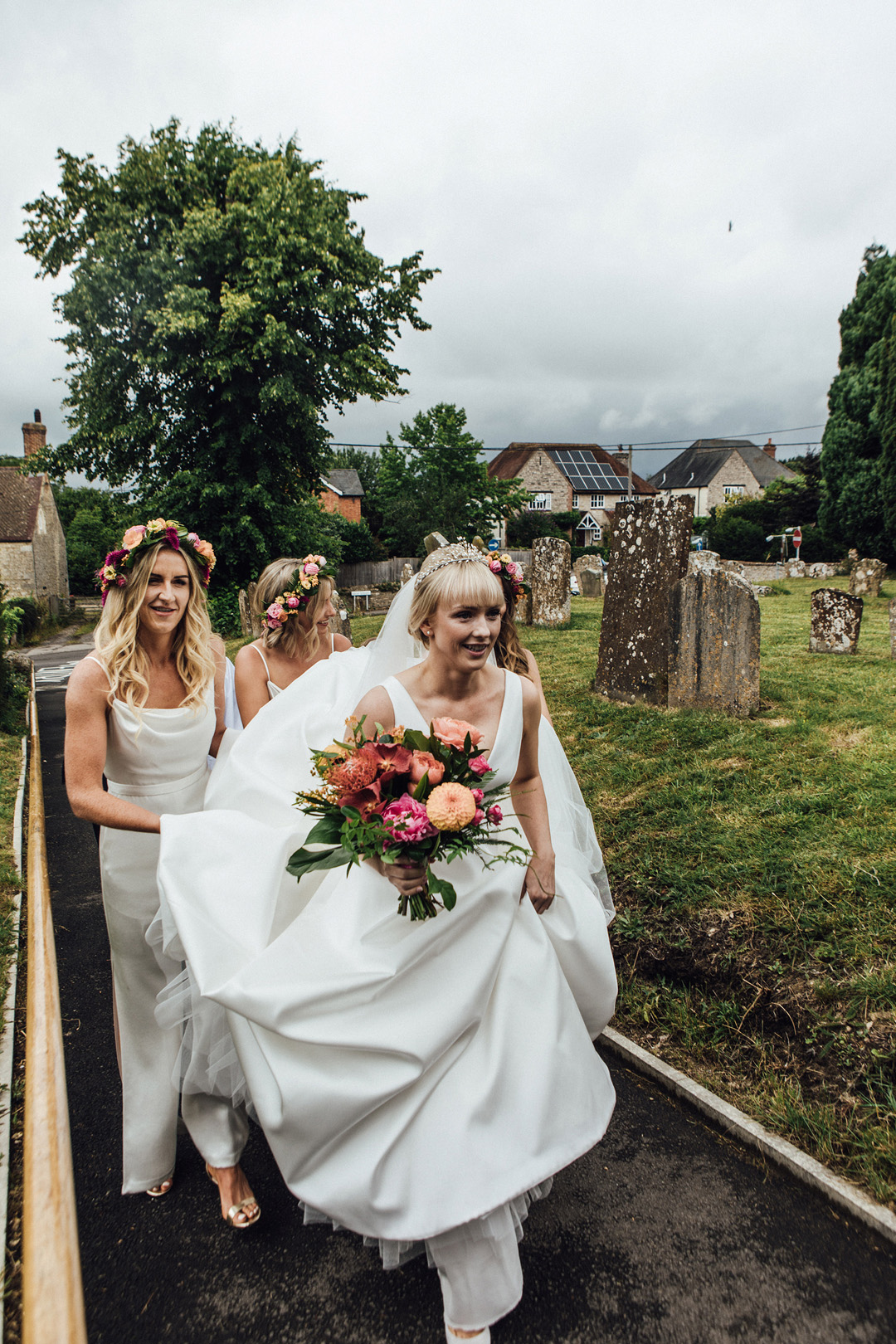 Heidi's bridesmaids wore jumpsuits from Reiss and paired them with gold high heels by Kurt Geiger.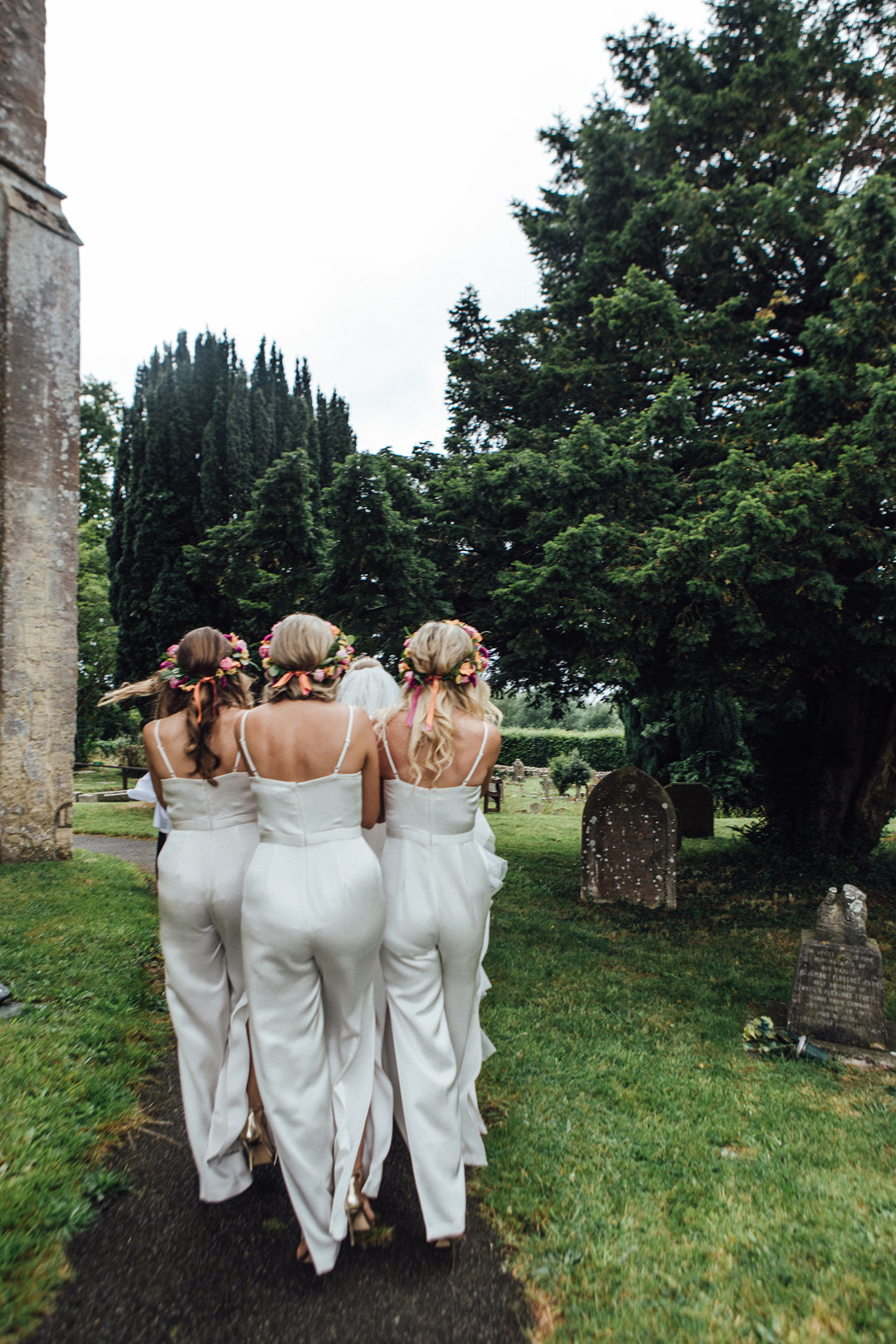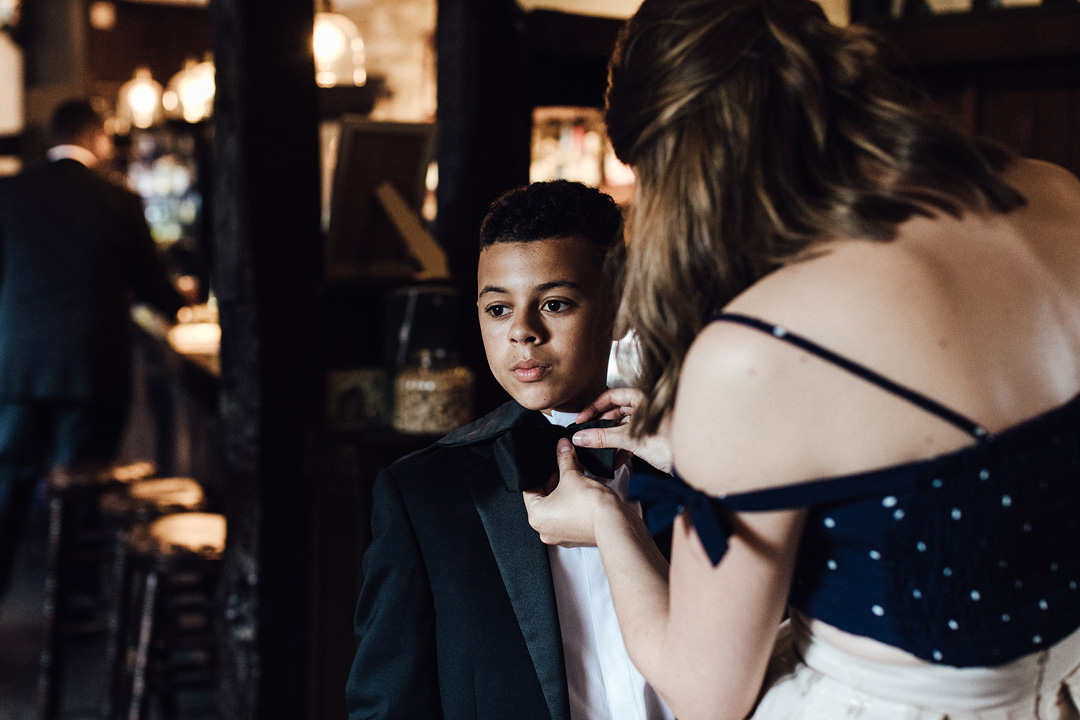 "We knew we wanted to get married near home in a church, we liked the idea of it being a place that we would see on a regular basis as opposed to somewhere we had no real connection to. So we chose our local parish."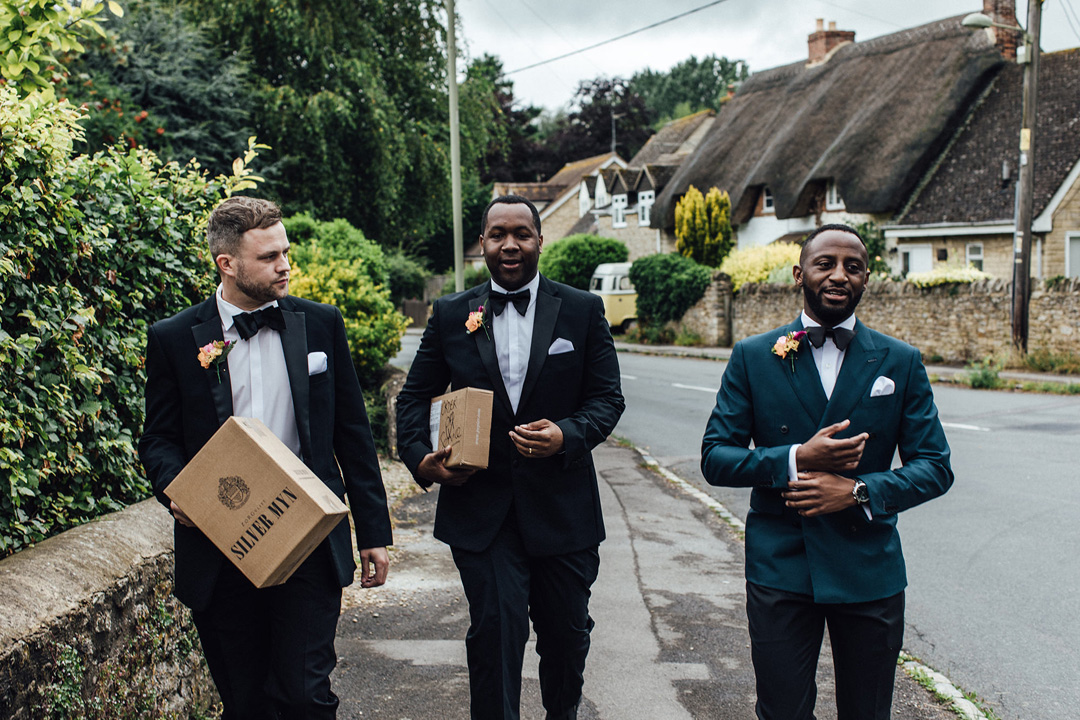 "We met on the dancefloor of Lava/Ignite, in Coventry during our time at University in 2008. It took Nick 10 years to pop the question and he did so at the Montcalm hotel in Finsbury, London disguised as a birthday weekend. We got engaged 29th April 2018 and married the next year in July."
Nick wore a custom made, bespoke suit from Clements and Church.
Stationery was ordered from Papier…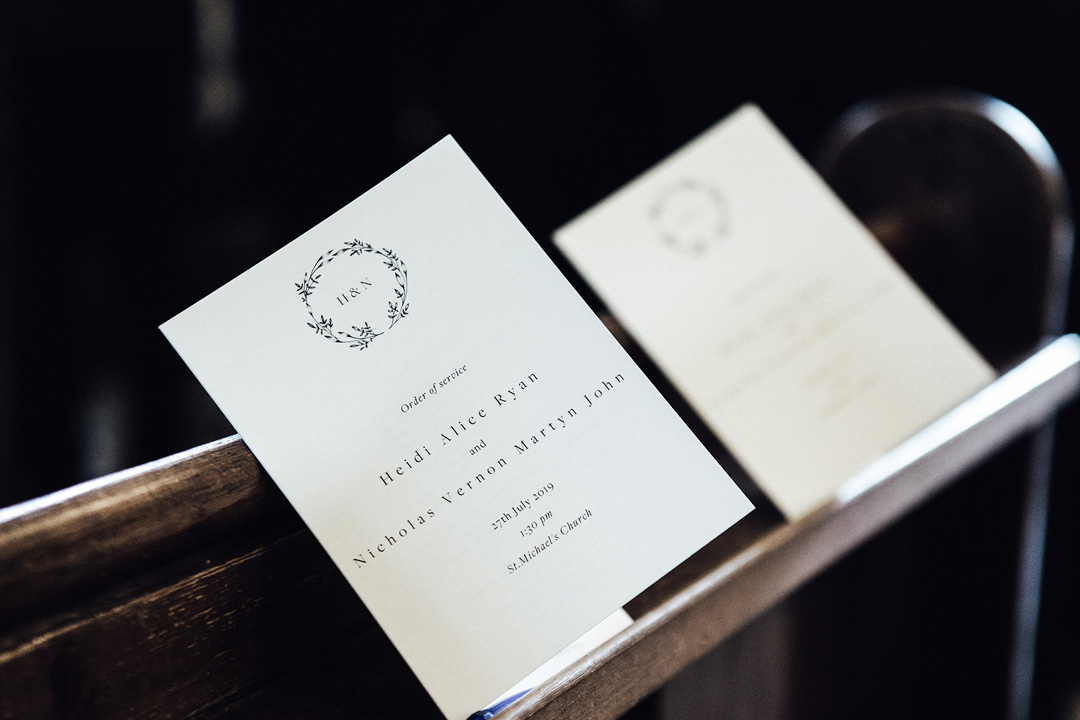 The bride's Godmother joined her in entering the ceremony and accompanying her down the aisle.
They did so to the sound of 'You're all I need to get by', by Marvin Gaye, sung by church gospel choir.
"We asked our readers to choose the readings for the day as we thought it would be special coming from them."
"We had a poem, 'On Your Wedding Day', and a religious excerpt from the bible, Romans 12:9-16, 'Love In Action'."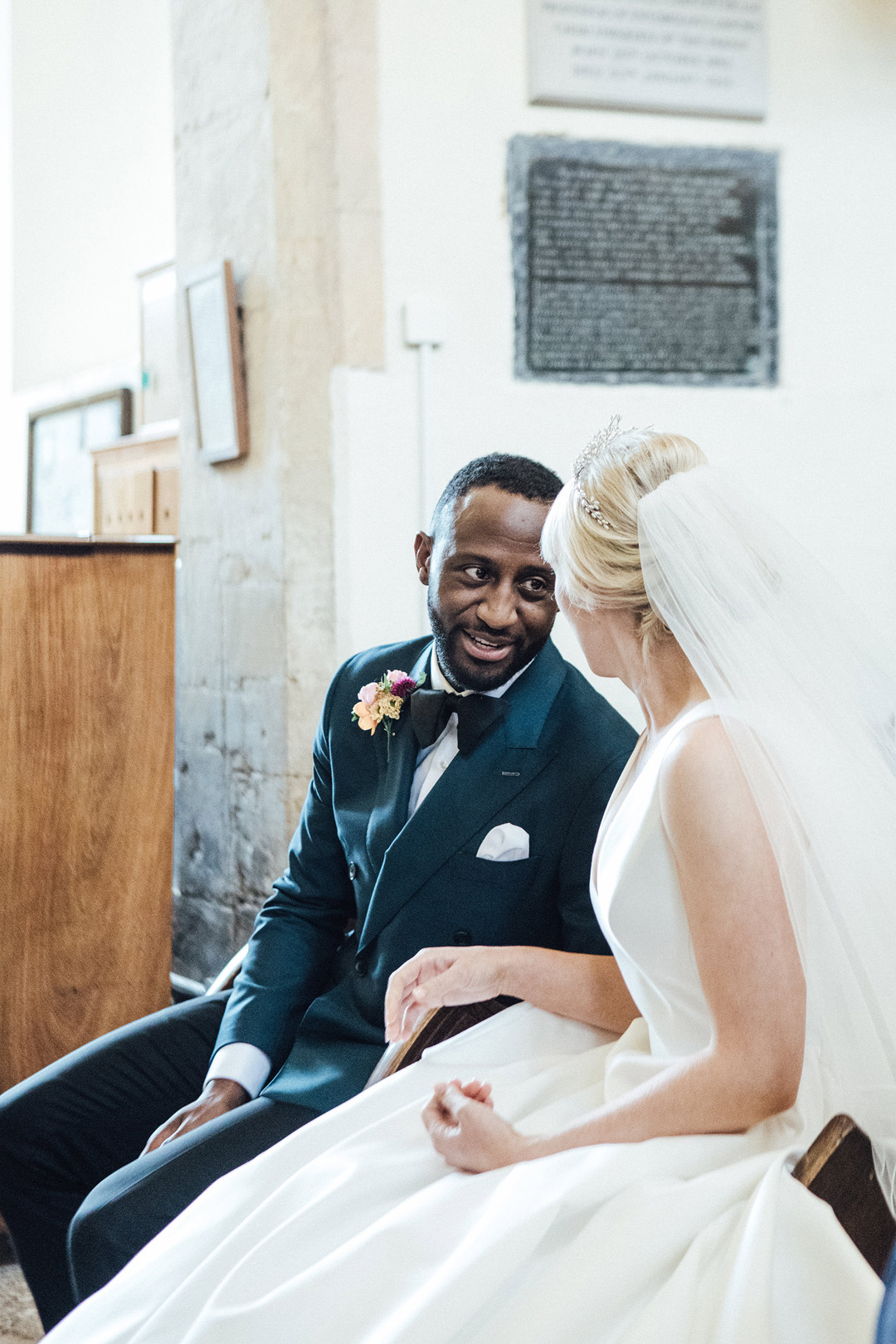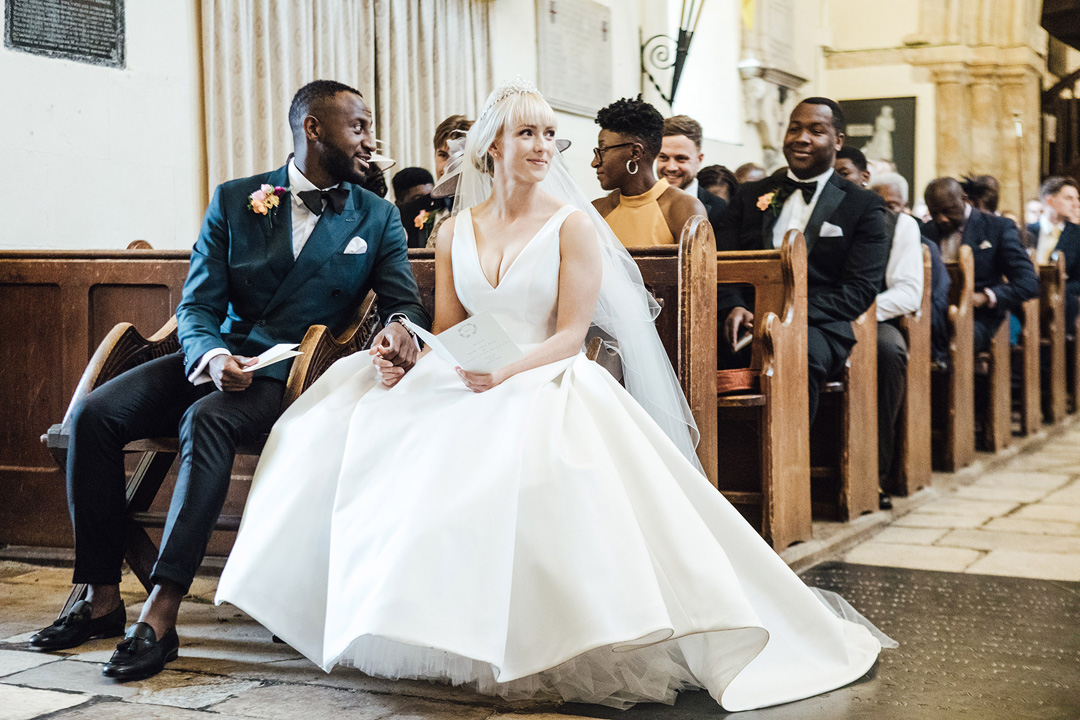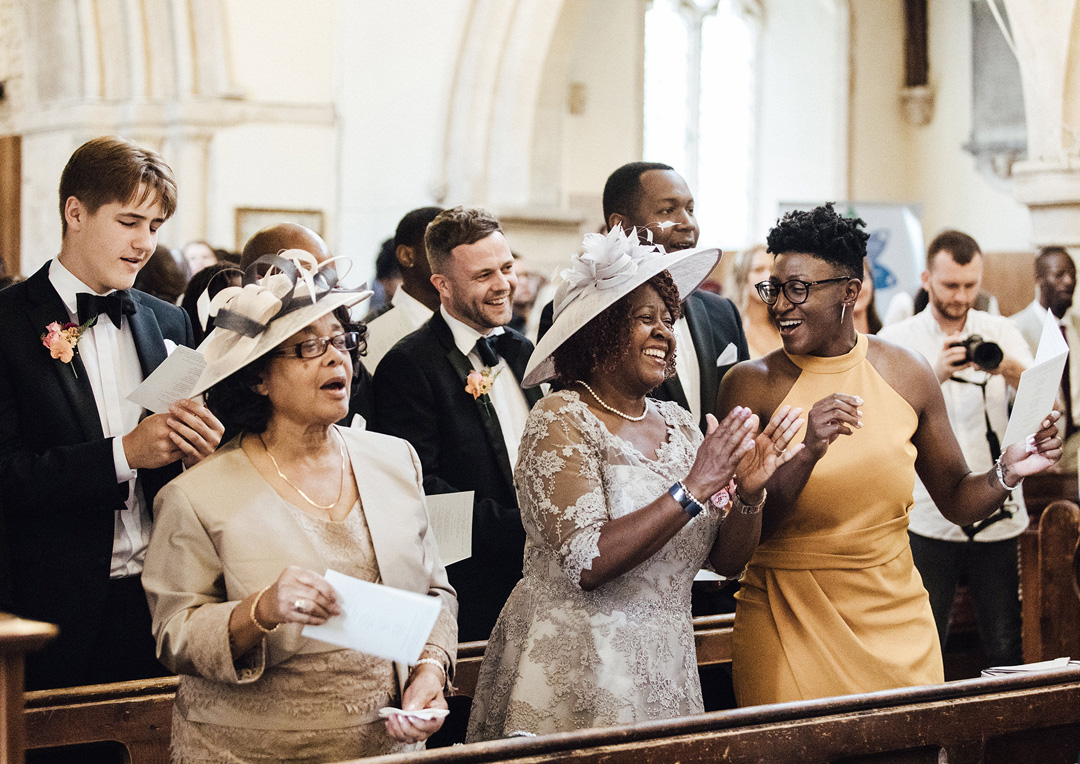 "We chose our rings, from Madison Jewellers in Hatton Garden, as it was where Nick designed and bought my engagement ring from. We also liked the team."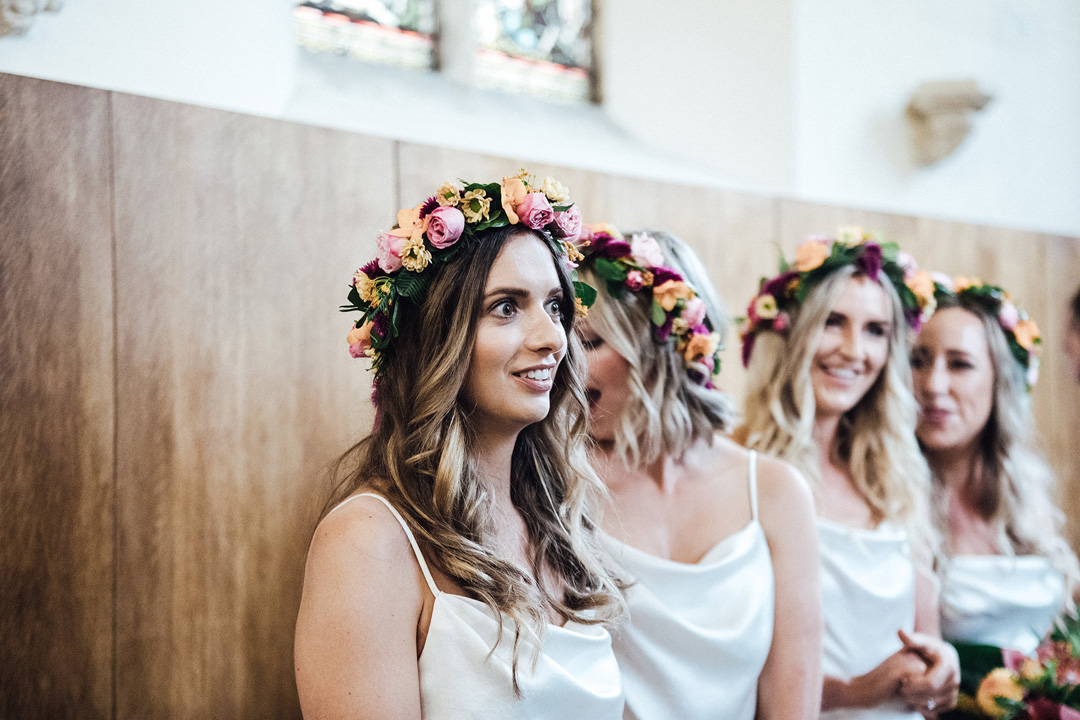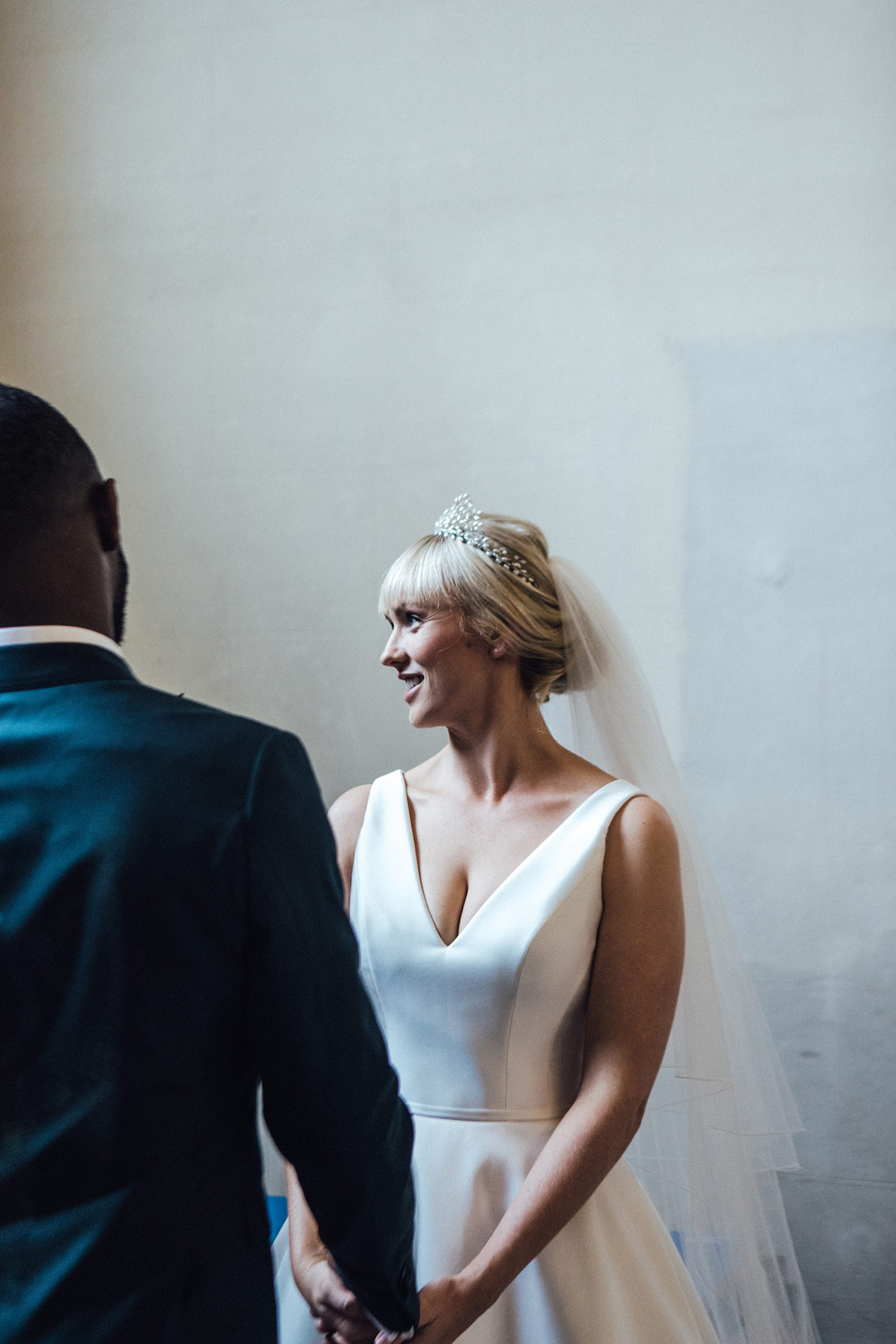 "My husband, working in design, took the lead on find our wedding photographer – he found Carr & Senteno."
"We loved their natural style and from what we were able to see from their material online, we didn't hesitate in shortlisting them."
"As soon as they confirmed their availability, we disregarded any other photographers on our shortlist."
"On the day, the photographers felt very much in the background (we didn't notice they were there at all) – emerging only when they needed to get particular shots at particular moments."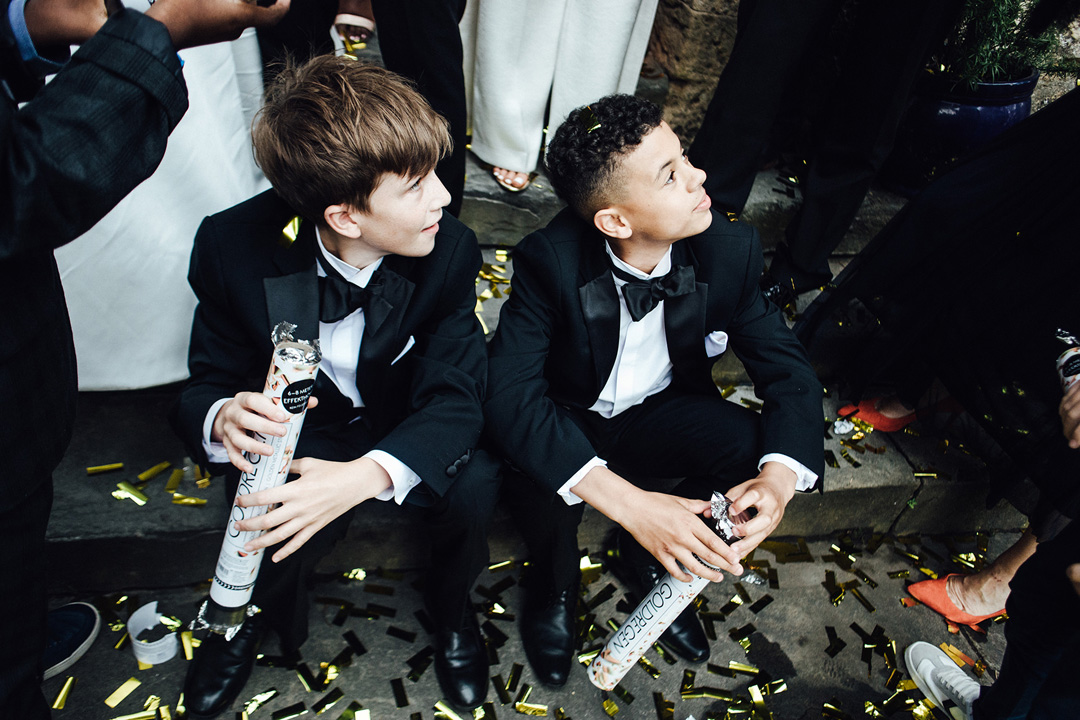 "They were able to expertly get things moving avoiding any lengthy periods away from our guests and party on the day."
"We would highly recommend September Pictures, not only for the quality of the output but for their professionalism and ability to operate so effectively in the background."
"We have some incredible moments that really capture the day which we are forever grateful for."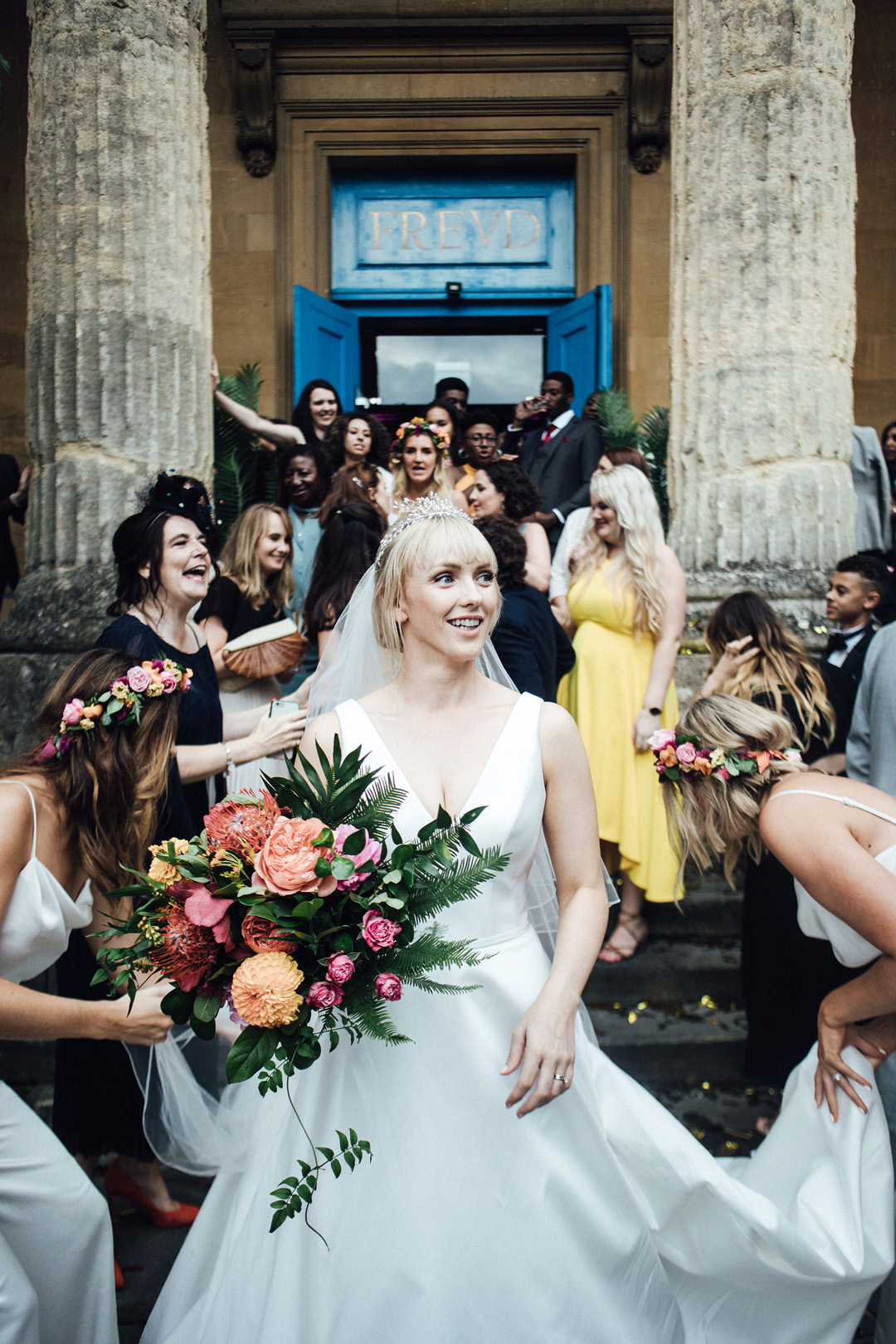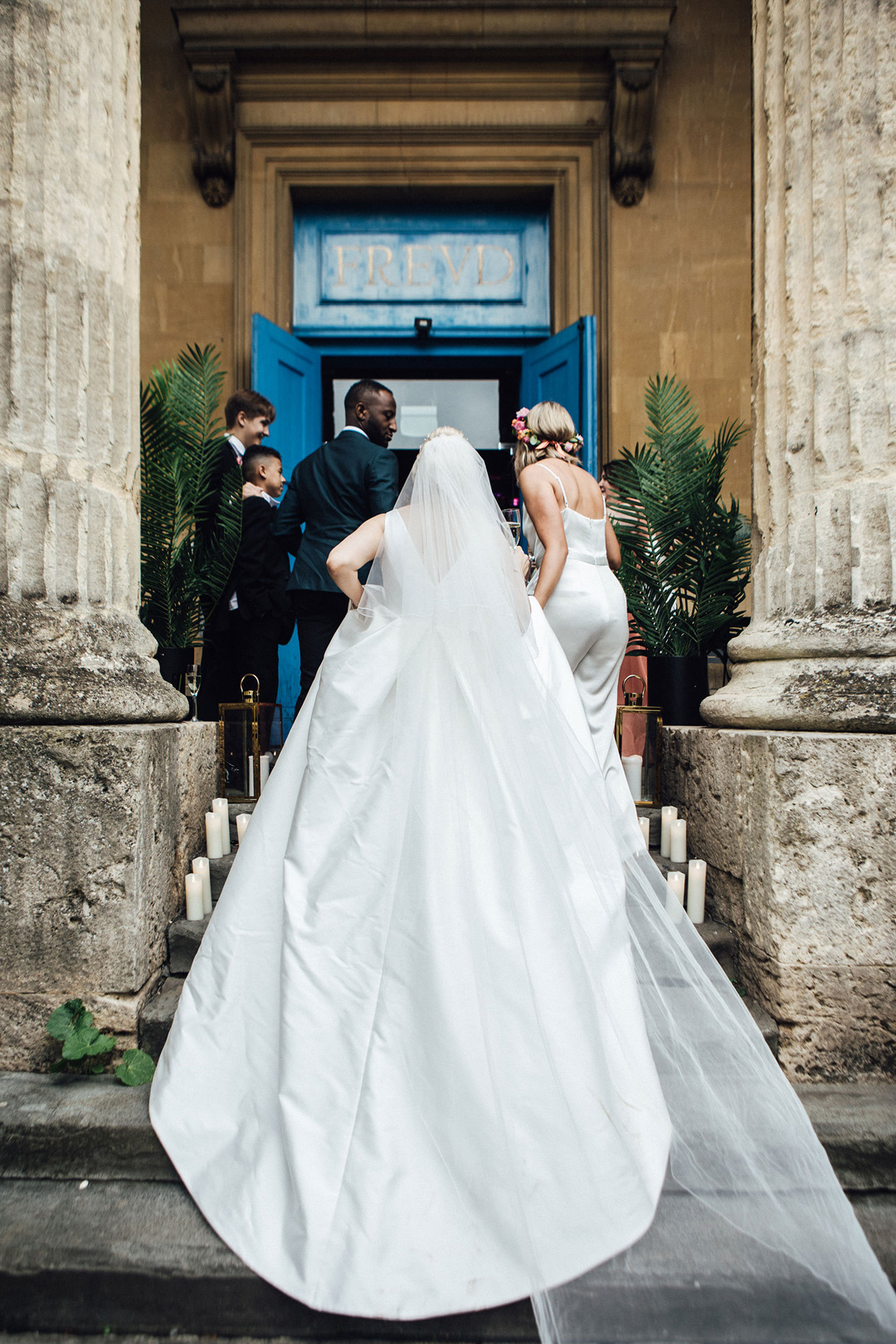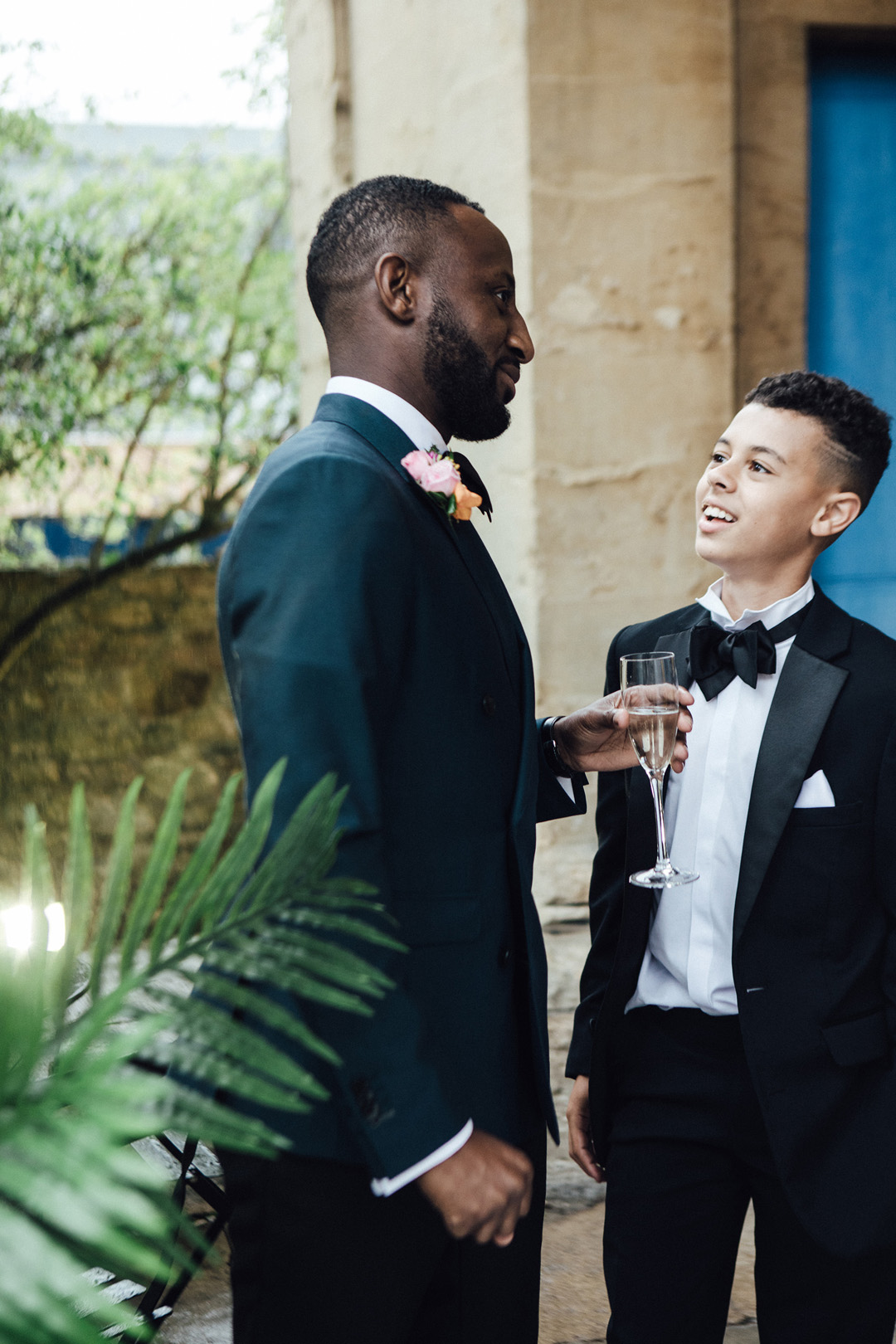 "Our wedding had a clubby/party feel; we used Jorja Smith's spotify party at the Asylum in London as inspo for the venue style with the colours, lighting and general ambiance we wanted our guests to experience."
"We didn't want a conveyor belt/package type wedding reception venue – we wanted a venue that felt unique to us."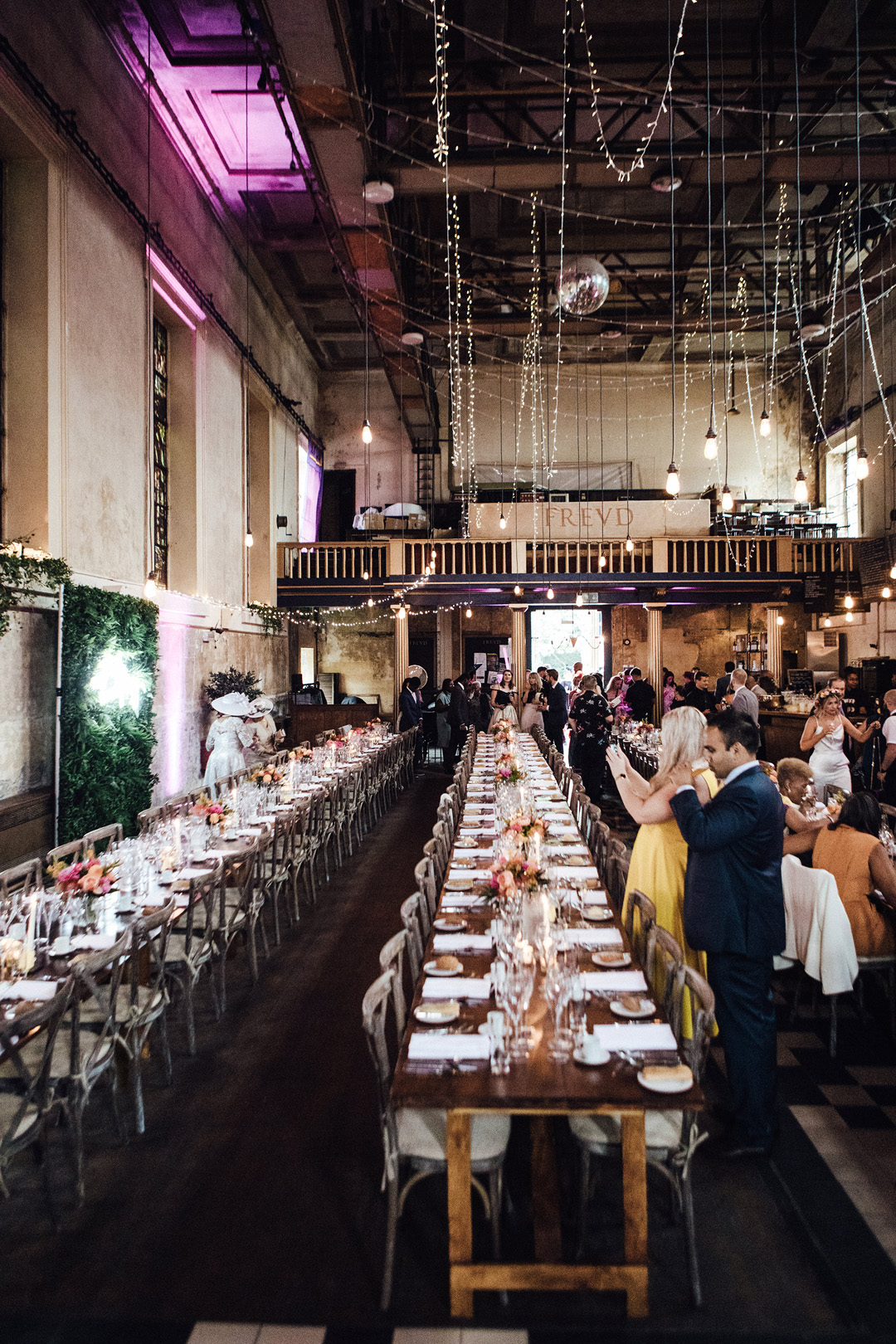 "Our first thought was Freuds but that seemed too easy and so we explored other unique local venues including a library and a museum."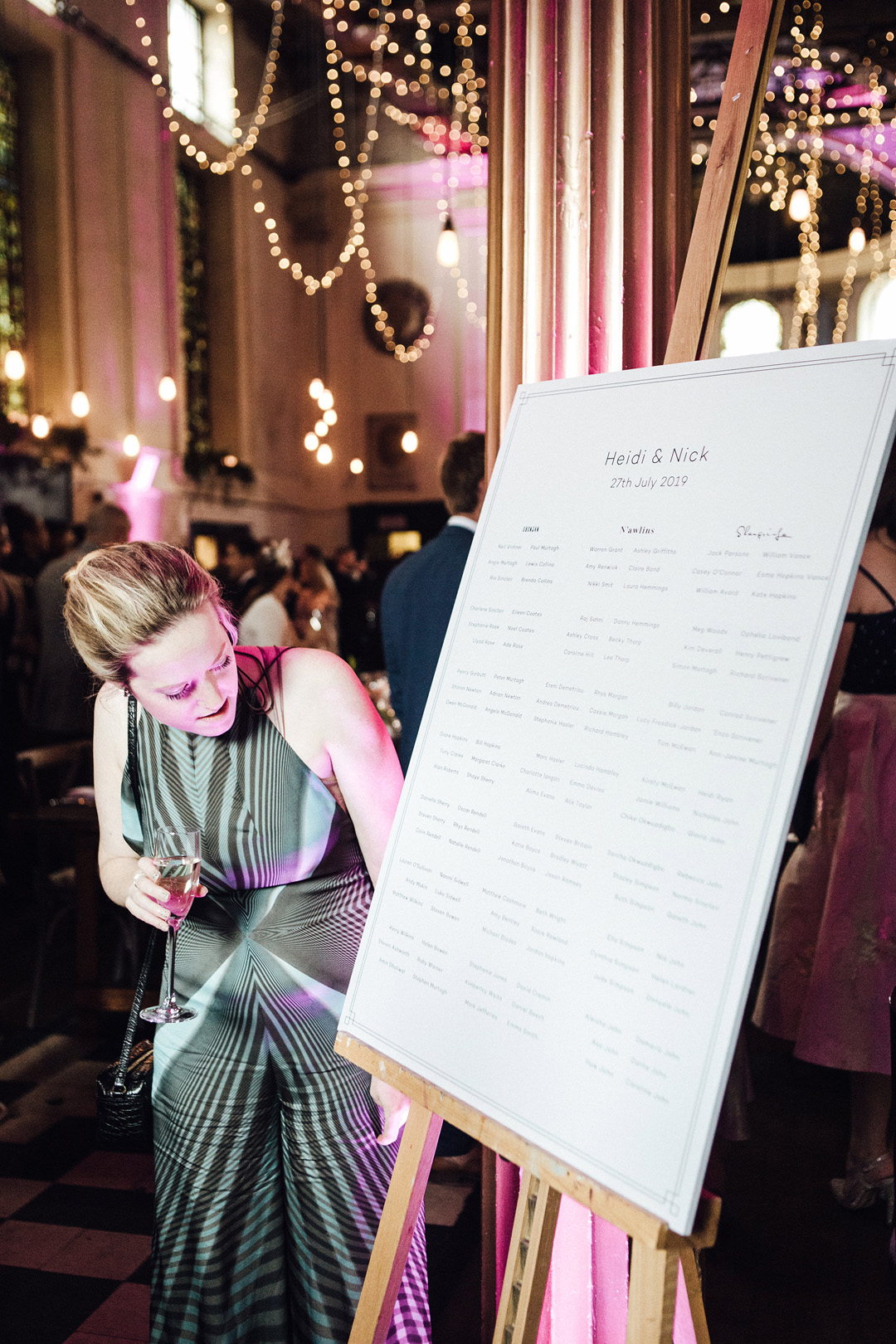 "Freuds is an old converted church come cocktail bar, full of history and character slap bang in the middle of the city a stones throw from to where we used to live, almost as if this venue represented the 'city' part of both of us."
"It was perfect: industrial, unique and local."
"We had a red velvet wedding cake from The Hummingbird Bakery. It's our favourite cake ever, first tasted them in Portobello Road London."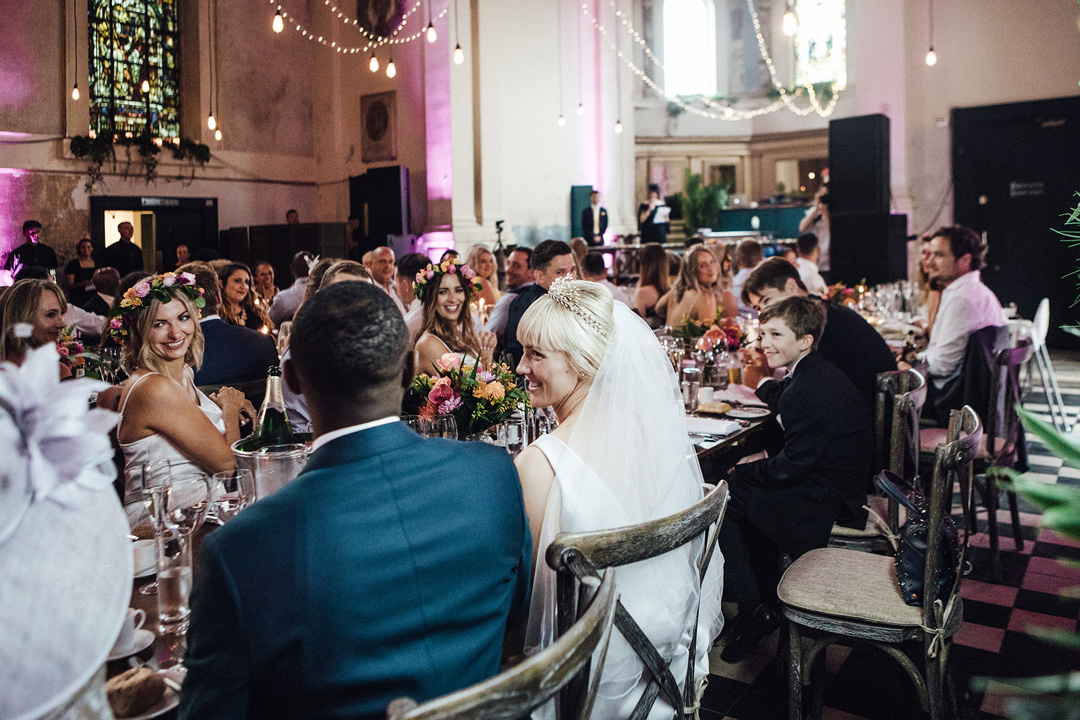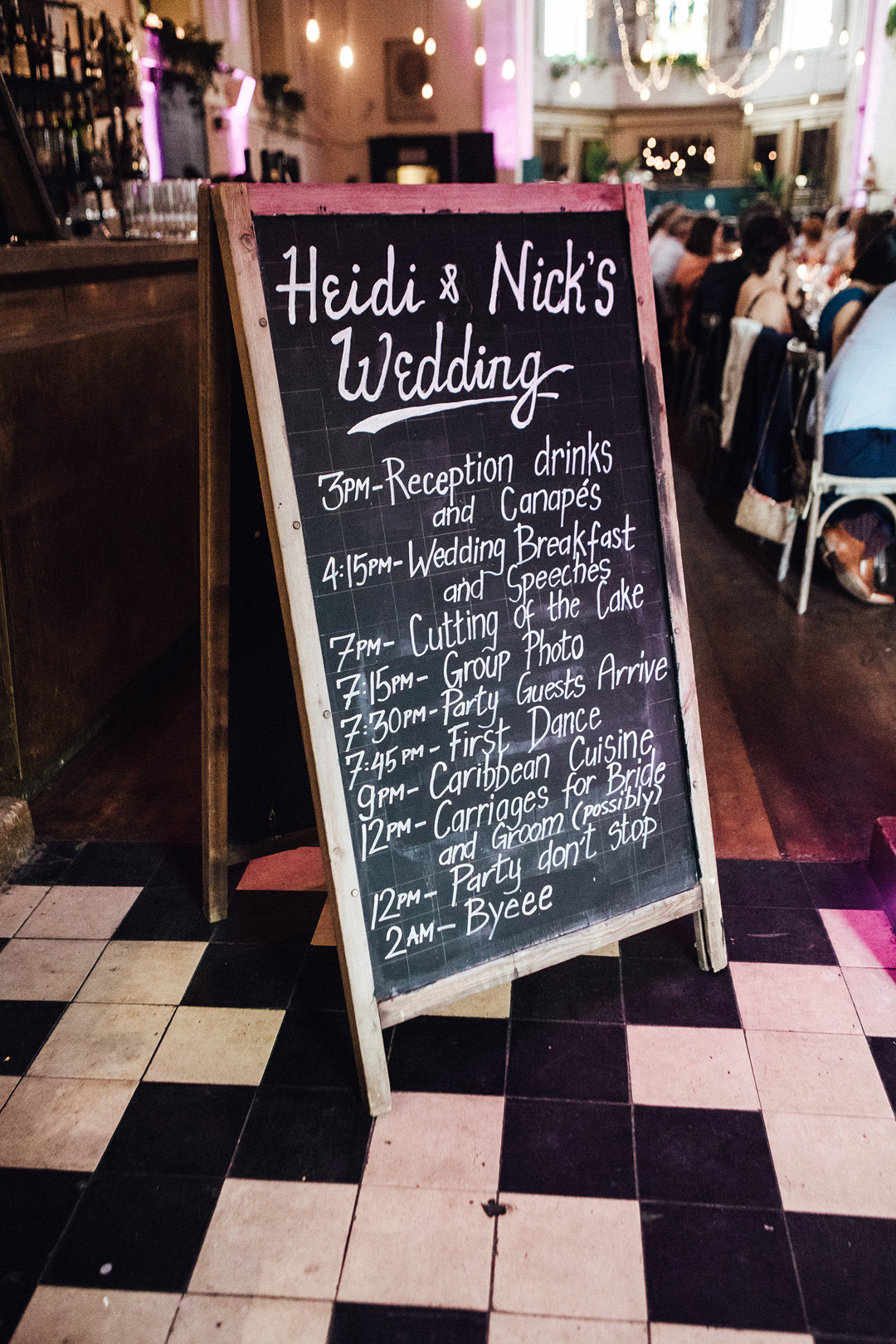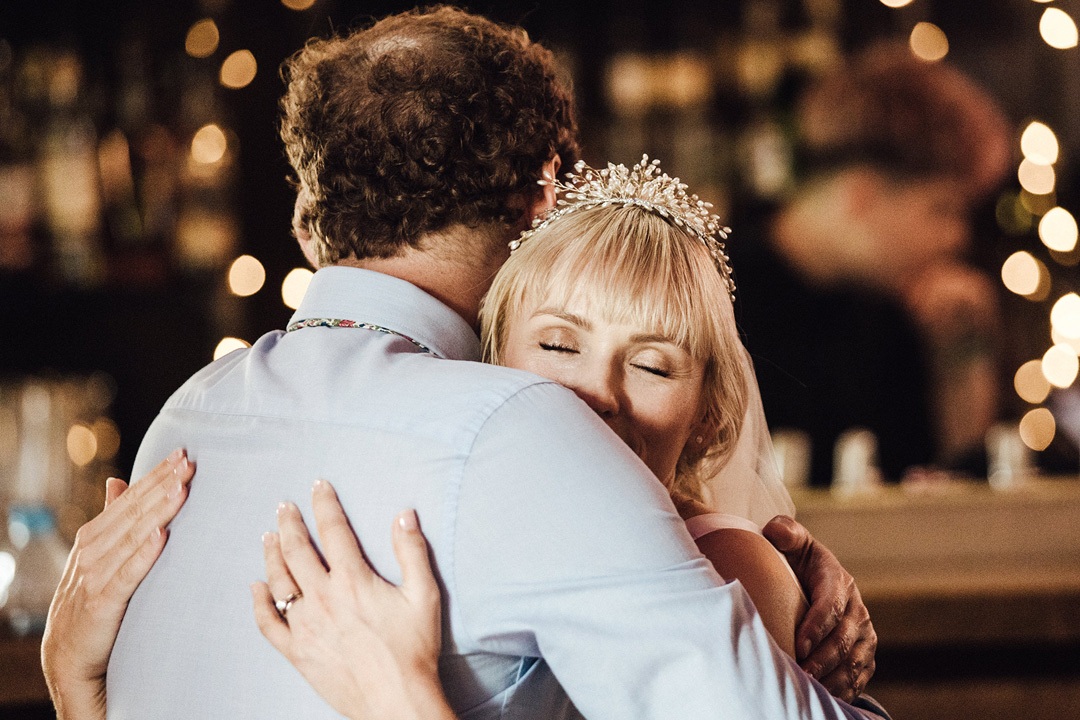 Heidi and Nick hired a neon sign from The Word Is Love.
"It said 'till death do us party', which suited us as a couple as we love to party and fitted in with the club vibe."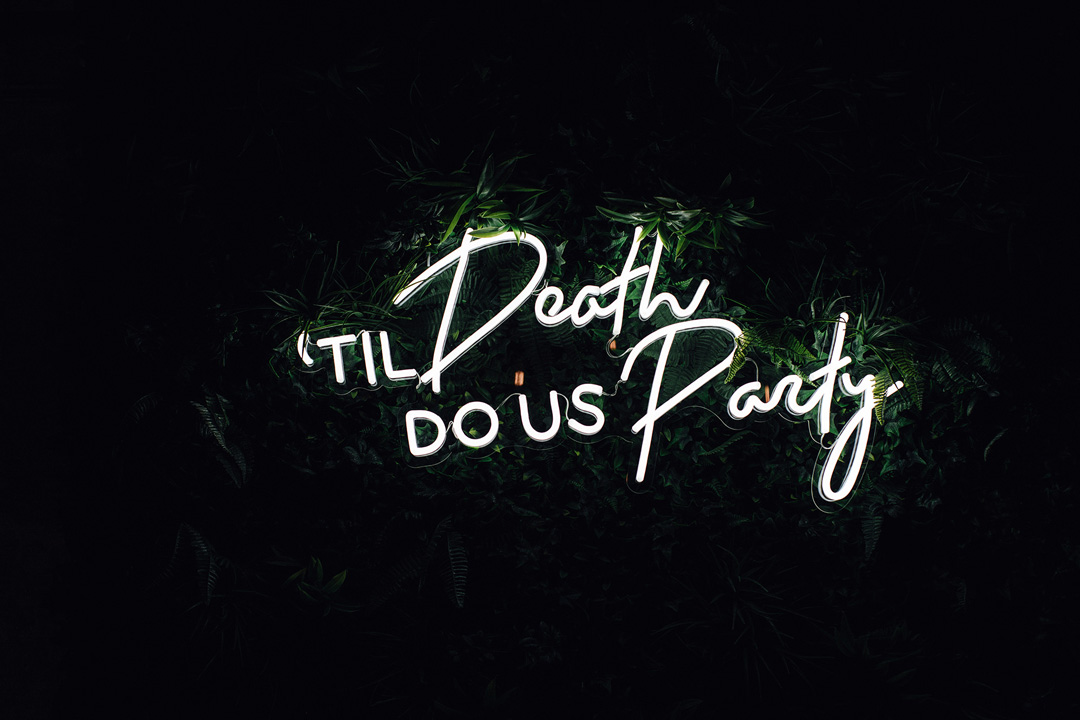 The couple took a first dance to 'Ain't No Mountain High Enough', by Marvin Gaye and Tammi Terrell.
"Honestly, I loved so much of the day. It was so much fun getting ready with my girls."
"Arriving at the church was very special, maybe because we were late so there was a sense of relief I had arrived, mostly because my mother was waiting outside and there was always a high probability she wouldn't make it."
"The moment when the church door opened, everyone turned around in unison and I heard the gospel choir felt powerful like a wave of love overwhelmed me. I loved the speeches and dancing the night away."
Words of Wedded Wisdom
Heidi and Nick managed to stick to their budget of c.£30-£35k and have shared some valuable advice around the planning process…
"Do not let anyone stress you about timings! So much pressure on getting the dress so early and there really is no need. Best to get the dress you want, than be pressured to get something."
"Discuss with your partner what is important to you both, we asked ourselves what was important to us on the day and what do you always remember from a wedding."
"We both agreed that music and food were things we wanted to get right and those were the things our guests really enjoyed! We had our guests experience at the forefront of our minds when making the logistical plans and really wanted them to have a fun time."
"The vicar gave me really good advice helping me decide if I wanted to walk down the aisle alone or with my godmother. He suggested I make a decision in my head and stay with it for a few days if it felt OK than that was the right decision. It really helped me as sometimes you can get caught up in what you 'ought' to do!"