Our dear friend Andrea, the founder and visionary behind her eponymous, London based bridal fashion brand, Andrea Hawkes, is celebrating a momentous milestone, as she marks ten years in the business of creating beautiful, sustainable bridal fashion.
I have had the honour of working closely with Andrea, her husband and business partner Dan, and their lovely team over the past few years and it has been both an incredible honour and real joy to do so. The Andrea Hawkes brand aligns effortlessly with everything I represent and stand for here at Love My Dress. I'm very proud to be able to champion a business who care so deeply about the experience of their brides and producing exquisite bridal fashion responsibly and ethically.
It's such a huge pleasure to support Andrea and her team in celebrating this very special business anniversary, and to take a moment to acknowledge the immense talent and exceptional craftsmanship behind the brand.
Congratulations Andrea on reaching this incredible achievement! I hope this small ode to you and your business will be felt with all the love and appreciation that it is intended.
Andrea Hawkes Bridal
Andrea has come a long way in her first decade. Like many passionate entrepreneurs, once the seedling of an idea took hold, she used whatever space and resources she had available to bring her ideas to life – and in her early years, this meant pattern cutting her gowns at the kitchen table.
As her brand started to grow, her beautiful London studio came into being. Andrea now employs a team of her own highly skilled pattern cutters and seamstresses who create every aspect of every gown from Andrea's atelier in London.
Sustainable Bridal Fashion
Made in England
---
From the very off, and long before it became a requirement to publicly demonstrate sustainable credentials, Andrea Hawkes has been absolutely dedicated to creating an environmentally responsible brand.
All her silks and materials are ethically sourced and produced. Everything is made in London, by Andrea's talented creative team.
"All our dresses are made in London, in our own studio by our team, employed by us and paid fair wages for their skills and roles. We do not outsource any element of our production.
Our main fabrics are natural silks and fibres. Our outer layer silks for all our collection dresses are 100% natural silk. Our linings are a natural silk and bamboo mix. All our laces are all French, from mills we have worked with for a long period of time.
Lace does create real challenges with sustainable production. Many are made of or contain Viscose derived from cellulose (wood-pulp), which does have potential for sustainable principles. The main issues with Viscose are based around the production of the fibres and the demand for such fibre. We have already reduced these fabrics, but will be looking to move away from laces which contain any man made fibres or where the viscose content is not certified, using alternative organic viscose or organic cotton embroideries for collections in the future.
For our toiles (prototypes) we have moved since 2019 to using our larger silk offcuts and cottons. Reducing off cut waste and reducing the use of any man made fibres for prototype toiles. We have not purchased any polyester fabrics for prototyping or toile since November 2019."
Real Andrea Hawkes Brides
It's always an immense pleasure to share the weddings of brides who chose to wear an Andrea Hawkes gown. You can explore these weddings here.
Perhaps the loveliest of them all was Andrea's own wedding, held September last year, when after almost ten years of designing for other brides, Andrea got to design her own gown. You can enjoy Andrea and Dan's wedding here.
From day one, we have always Wanted of offer a personal, welcoming and special service to women getting married. Without pretence, just honest, warm and intimate. We have strived to maintain the same values we believed created the foundations of Andrea Hawkes. Andrea Hawkes
All our designs are produced in-house. This allows us to have a more personal relationship with the team and enables us to offer bespoke services as we produce everything ourselves. Not relying upon a factory to produce our garments, we have complete control. We can tell you who's made your dress and we think that's rather special. Andrea Hawkes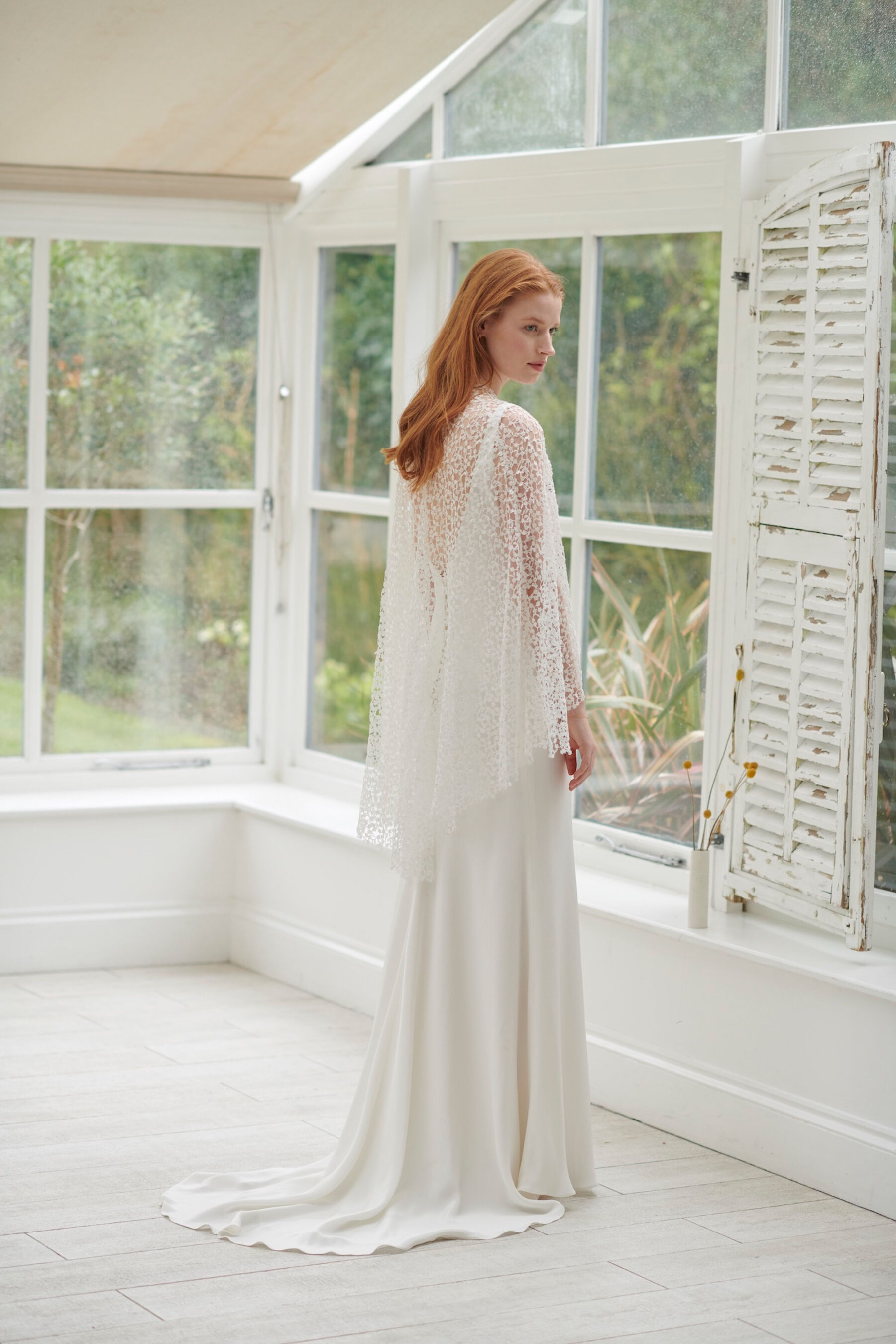 Andrea Hawkes Today
As Andrea Hawkes looks ahead to the next ten years she is focused on maintaining the core, sustainable and ethical values of her business, maintaining high standards of service, and evolving the beautiful, timeless nature of her designs.
British designers play an important role in shaping the future of the global bridal fashion industry and elevating the standards of bridal fashion everywhere – and Andrea Hawkes is one of those designers leading the way, and raising the bar for other designers to follow. We are immensely proud to be supporting her as she does.
The designs pictured were captured in Copenhagen earlier this year – where Andrea Hawkes has an army of adoring brides and is stocked in some of the best bridal fashion boutiques.
These images represent where Andrea Hawkes is today – designer of the classiest, coolest, most effortlessly elegant bridal fashion out there.
I believe a focus on the basic things, quality and service are most important to retain a brand over many years. Keeping things fresh and challenging ourselves and the brand but always retaining the foundations of what makes Andrea Hawkes what it is. Andrea Hawkes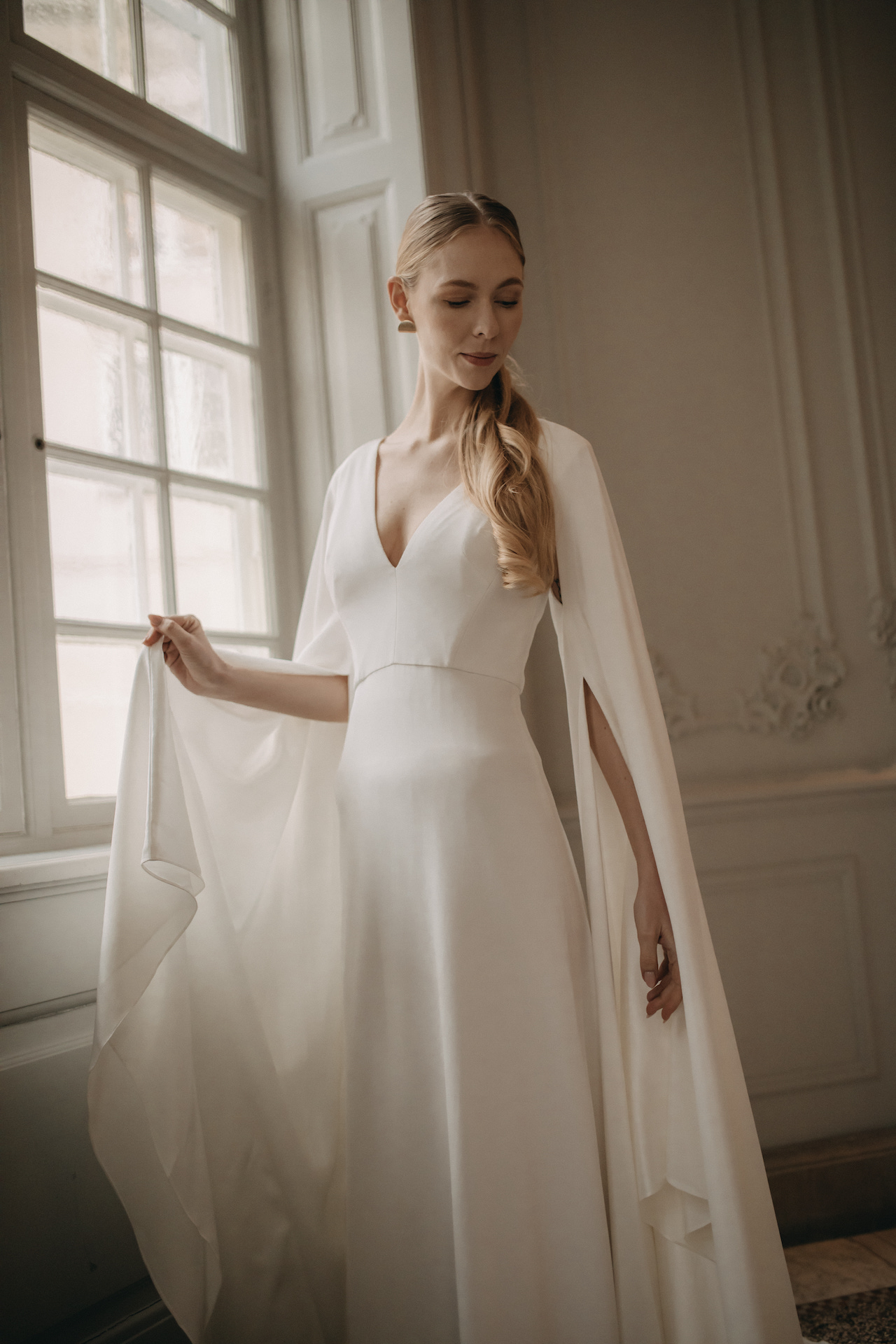 There's so much more I could say about this lovely business, this inspiring brand, the talented lady behind it all, her wonderfully supportive husband and incredible team, but I want to leave you with some room to explore and discover the magic of Andrea Hawkes for yourself.
The time you spend planning your wedding is a very special time and plays a huge role in the wedding day itself. Use this time wisely to find the right suppliers for your wedding. Choosing suppliers who align with your values and bring joy to the planning process will not only help make your day unforgettably wonderful, it will also create precious memories for you to enjoy for many years to come.
If Andrea's designs resonate with you, I highly recommend you book an appointment (details below), for the ultimate combination of sustainability, luxury, craftsmanship and personal service you could ever expect to receive.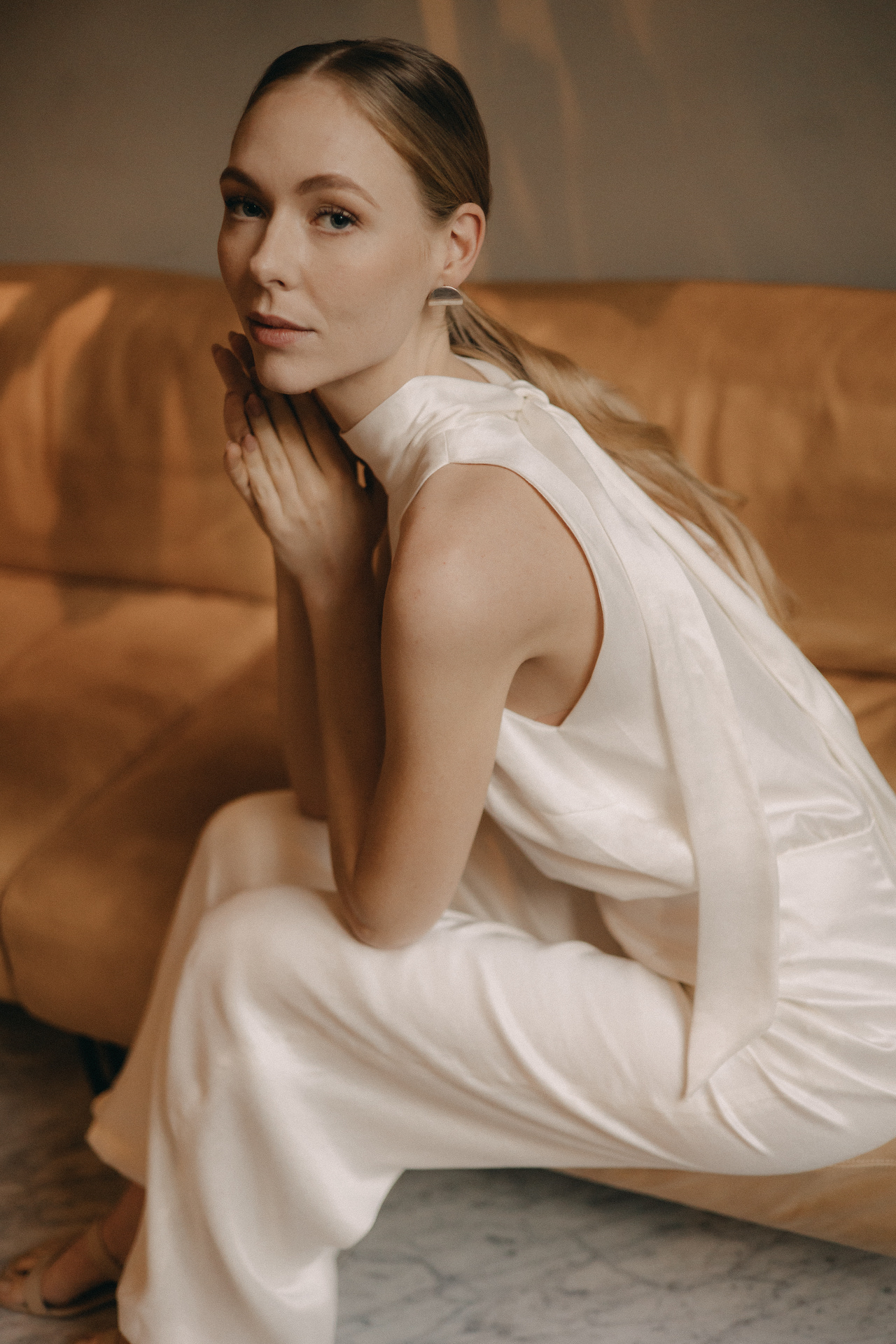 Book an Appointment With Andrea Hawkes
Andrea and her team would love to hear from you. If you'd like to book an appointment or make an enquiry, email [email protected] or telephone 020 – 77040236.
Andrea Hawkes is based at 36 Danbury Street, London, N1 8JU.
andreahawkes.co.uk
Editorial Photography Credit