Dear brides – this is for those of you looking for your dress, and especially those of you due to marry this year. Two things; firstly, I want to first put Miss Bush very firmly on your radar.
Secondly, I want to encourage you to book an appointment at this most excellent Surrey bridal boutique – before April this year. Why? Let's find out!
Emma Marshall
Miss Bush MD
---
Housed in a former chapel and owned by the excellent Emma Marshall (pictured here), Miss Bush is one of the UK's longest standing (35 years!) bridal boutiques. Brides travel far and wide to not only try on gowns by Suzanne Neville, Jesus Peiro, Sophie et Voila, Anna Kara, Yolan Cris and as of this month, Tony Maticevski – but to access Emma's high regarded expertise and styling advice.
Emma is a woman's woman, a proud feminist, talented stylist – and fiercely in love with her job of making all women look and feel their most sensational on their wedding days.
Throughout April this year, Miss Bush will not able to offer visits at The Chapel, because the main Chapel roof is being completely renovated.
Instead, the team are strongly advising you to book appointments during their extended opening hours in February and March, especially if your wedding date is before October this year.
I spoke with Emma recently to get the low down.
Why are you advising brides book their appointments in March and April?
However, shopping for your wedding dress and enjoying masses of style inspiration will still be possible during April because Nortier Shallow in Basingstoke are hosting a month-long pop-up Miss Bush outlet store.
This is the most extensive clearance event in Miss Bush's history. Incredible, fashion forward samples from all designers will be available at a fraction of the 'to-order' price.
Additionally, Nortier Shallow will be able to offer a full cleaning, fitting and alteration service. After the scaffolding is erected, revisiting brides will be able to book to view specific dresses in the gorgeous fitting suites at the rear of The Chapel.
Miss Bush will be very much open and working as normal form the rest of our locations so if you can schedule a phone call or Zoom to discuss all things wedding dress related with one of the stylists.
In the coming weeks, Miss Bush MD Emma, will be hosting the popular 'ask me anything' sessions on Instagram. Emma will be also be reporting live from Barcelona Bridal week from 18th to 23rd April.
There is never a good time to lose your main showroom space, but the Government's LoCase (Low Carbon across the South East) initiative was too good an opportunity to pass up. Ethical and environmental issues are a huge talking point in the fashion industry and this is another move on our part to be as conscious as possible in this respect. The roof has to come off to add insulation and it is an incredible step towards our goal of becoming a B-Corp. Fingers crossed for a smooth project! Emma Marshall
Can you tell us more about The Chapel?
It's a beautiful space! Originally a methodist Chapel, the building has a calm, spiritual air. It has really moved Miss Bush away from the traditional retail set-up. There are no desks, no counters and no shop fittings. From the get-go I had the famous Breakfast at Tiffanys line in my head I wanted it to be somewhere the 'mean reds couldn't get you.'
I wanted drama but coziness, wow factor with added homeliness. Clients often ask us for the paint and wallpaper references, there are sofas, beautiful scents and interiors inspo' from The Wedding Present Company.
Locally soured Greyfriars, an English sparkling wine, made method champenoise style, great coffee and botanical soft drinks are all on offer.
Complete privacy, masses of space and, of course, a glorious edit of bridal fashion makes it hard to get in and even harder to leave!
What can a bride expect at a typical appointment and how long does it last.
As we also ask brides to fill out a Style Quiz, so we have a chance to really research the wedding, the venues, season and personal style ahead of the appointment. Brides can expect the stylist to have valuable insight, technical knowledge be fashion obsessed – but most importantly we want an appointment to fun and relaxing!
Part of the wedding planning is empowering and informative. A celebration of the person themselves and a chance to define their bridal style!
Allow one to two hours – time flies!
Do you have any advice to help reassure brides nervous about visiting a boutique for the first time?
Know that everyone is nervous. There has never been a bride that didn't approach wedding dress shopping with some trepidation.
We are a Queer Eye/cabin crew combination; your cheerleaders, your experts and your counsellors. Yes, we will help you in and out of dresses, make suggestions and hopefully help you find your ultimate ensemble, but we also know that this needs patience and understanding.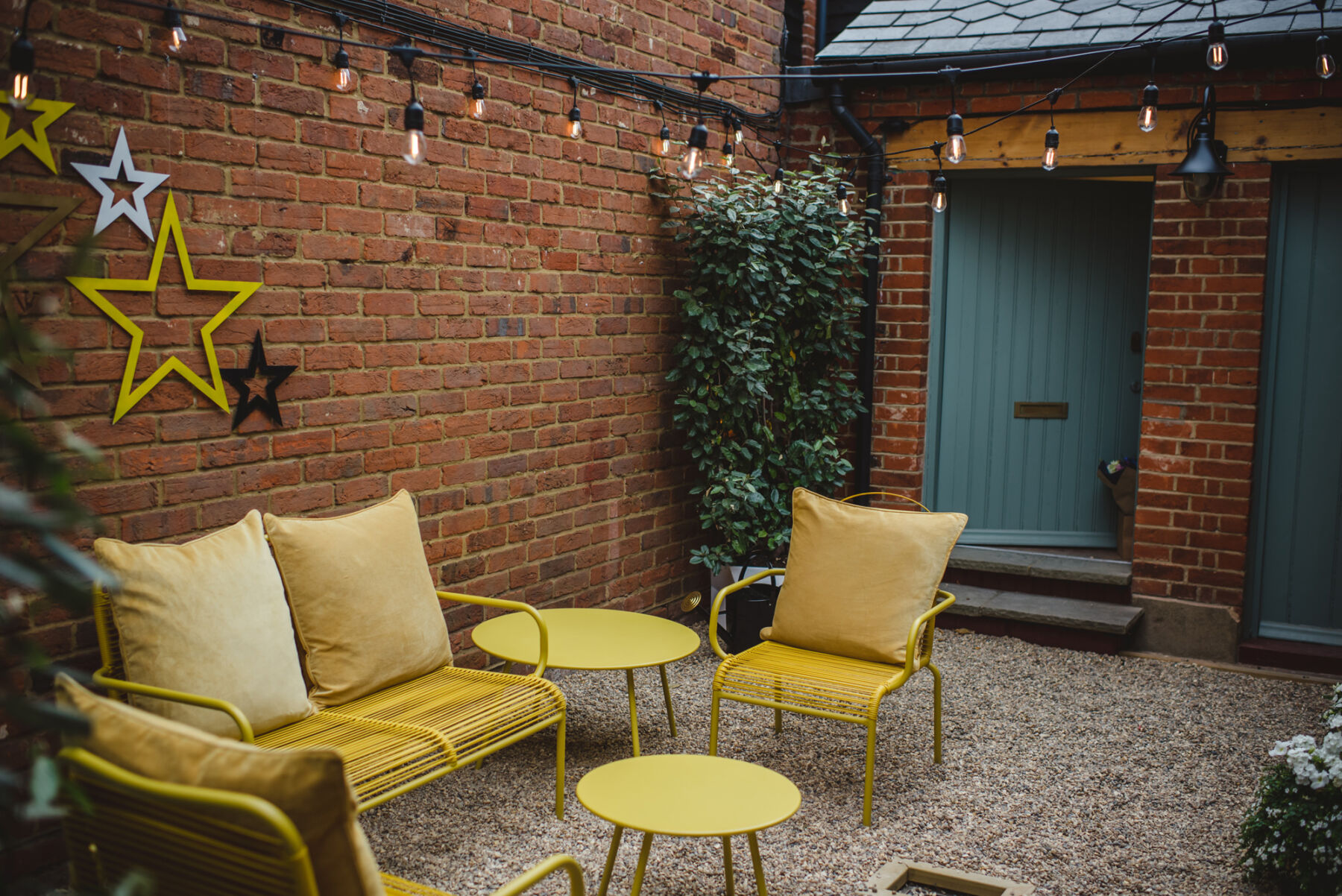 How do brides book an appointment at Miss Bush?
Throughout February and March 2023, we will be open 7 days a week with a late night on Thursdays.
We would love it if prospective clients could fill in our appointment request form on our website. It is designed to give the team an insight into a bride's needs and desires, their taste and a brief overview of their wedding. This means we can start working form the very first instance to personalise the journey, match a bride with the right stylist and give the best advice.
Alternatively you can email or telephone.
01483 225 355
The Old Chapel, High Street, Ripley, Surrey, GU23 6AQ.
We love welcoming Love My Dress brides to Miss Bush and really look forward to hearing from readers.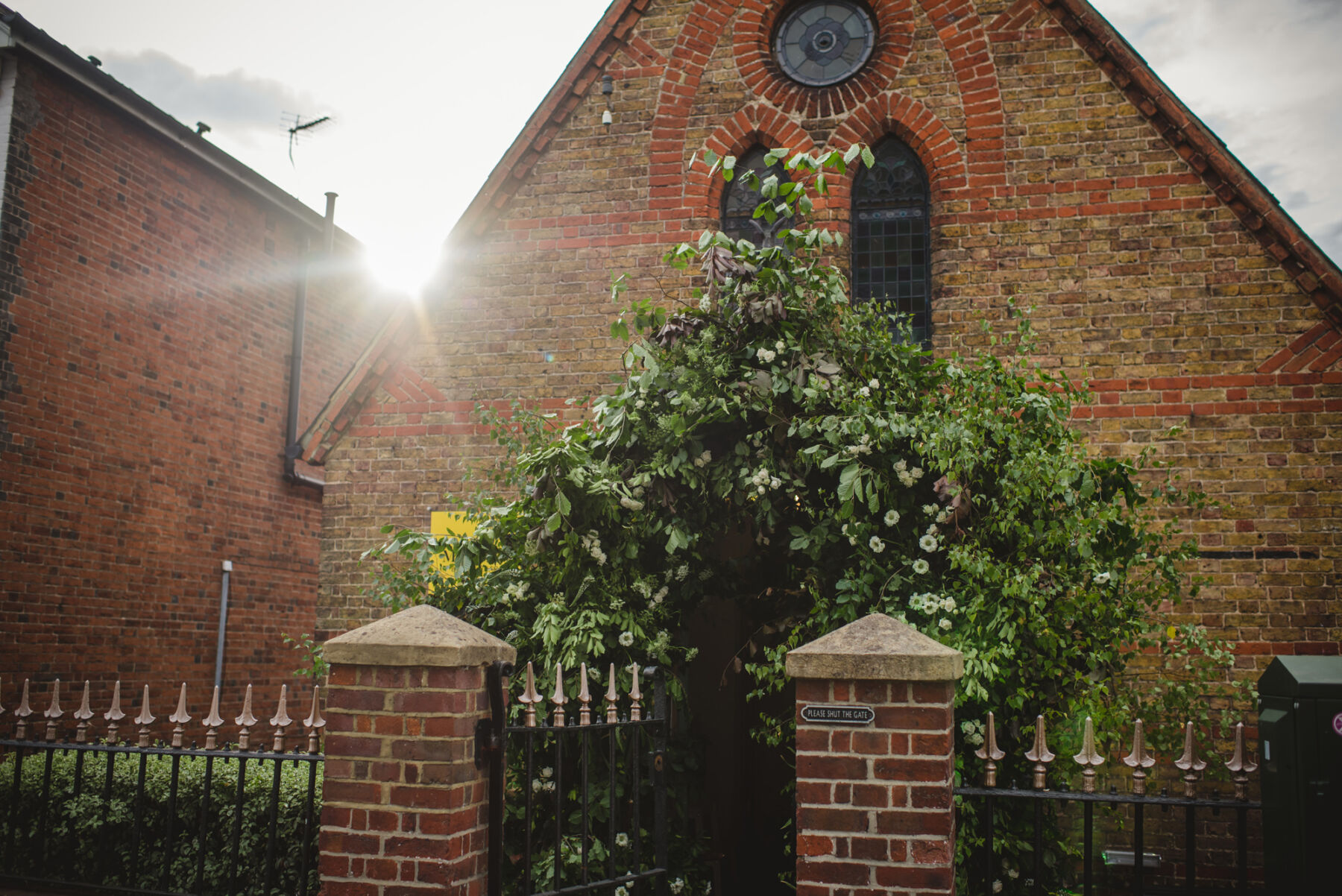 missbush.co.uk